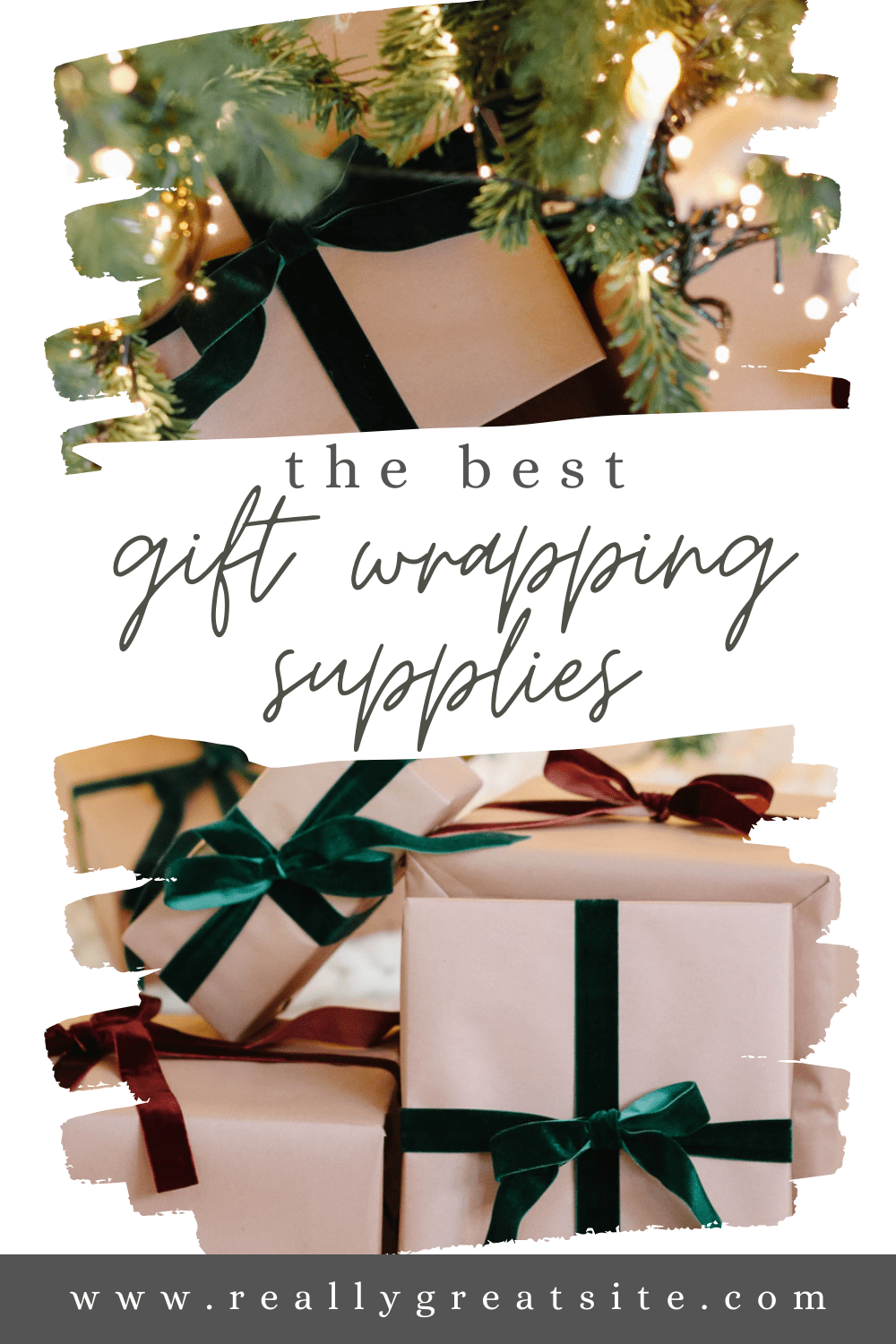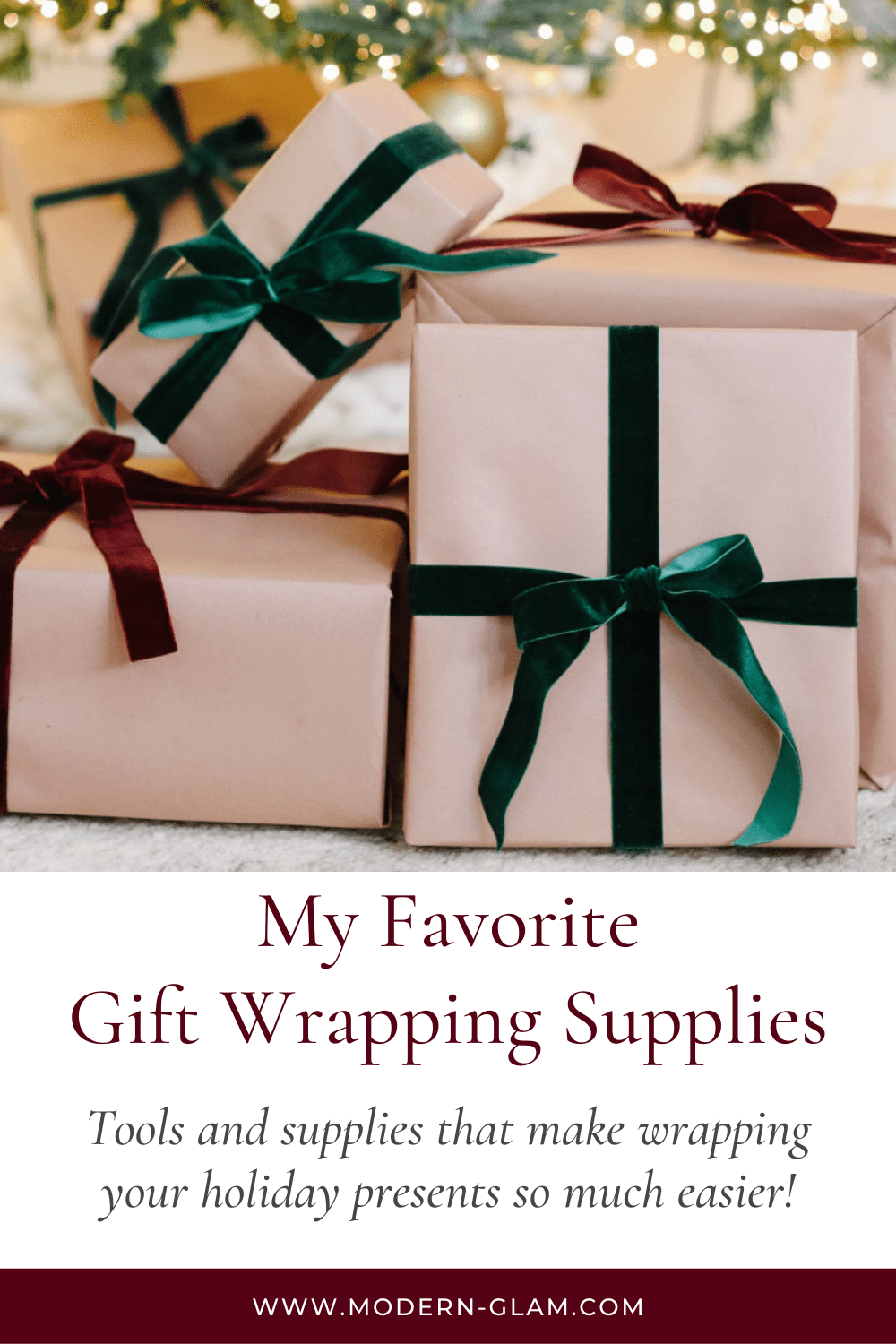 Check out my minimalist Christmas gift wrapping. I'm sharing my favorite gift wrapping supplies and tools to make your holiday wrapping easier too!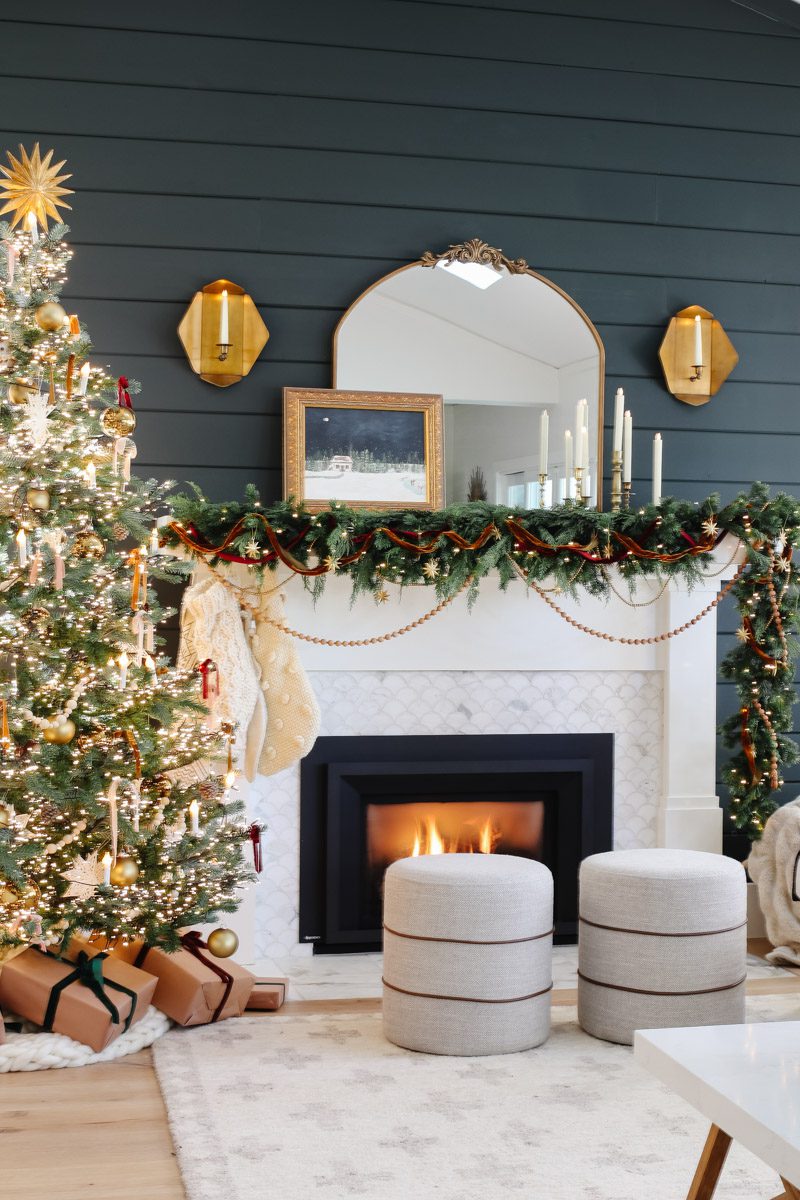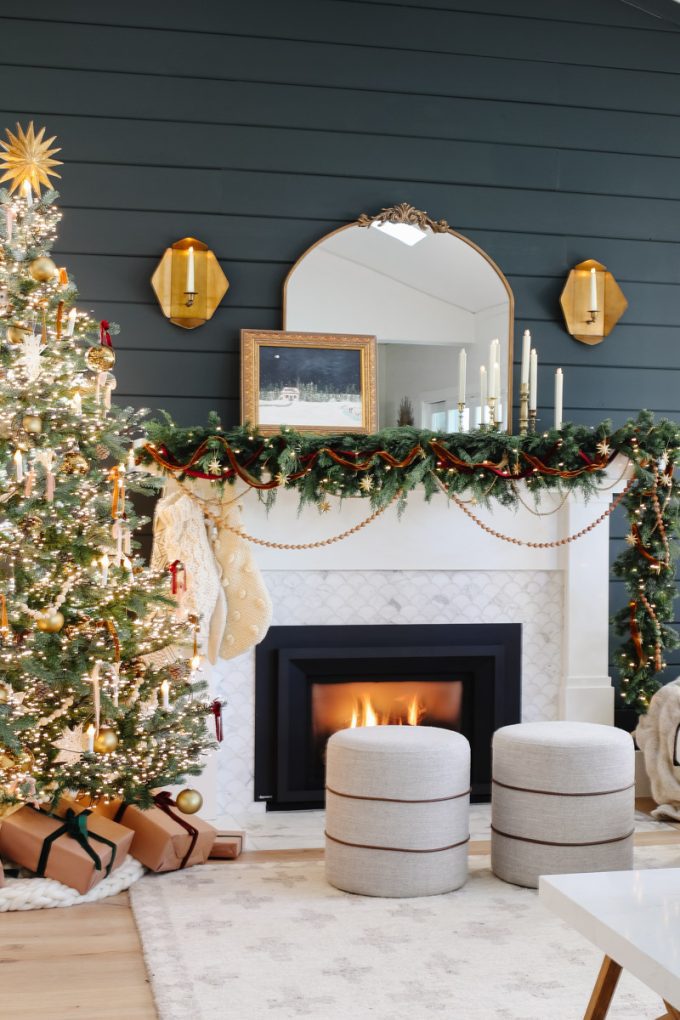 Minimalist and Affordable Gift Wrapping
Every year I seem to struggle with all the gift wrapping. Not only is gift wrap expensive, but keeping so many different rolls of pattered wrapping paper is messy.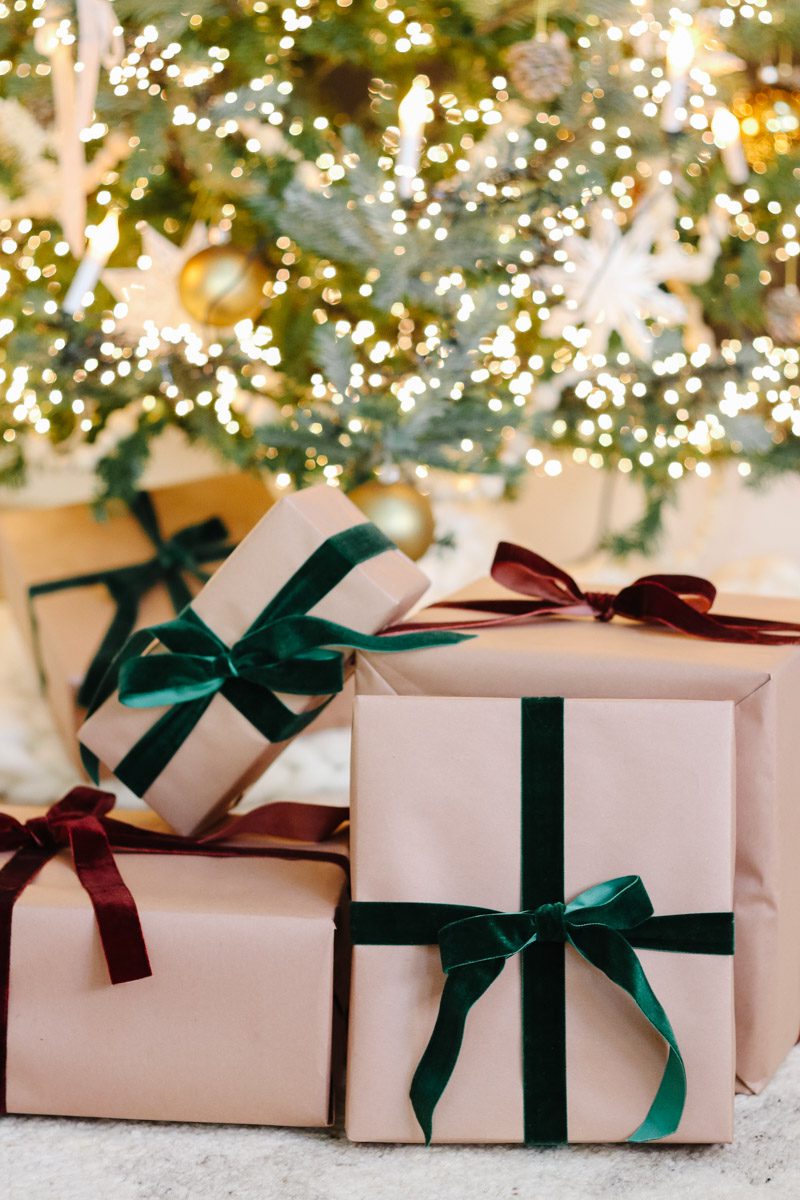 This year I have simplified our holiday wrap and I am pretty much obsessed! My holiday wrap is so inexpensive and the look is minimalist and simple. Perfect for underneath our Scandi style Christmas tree.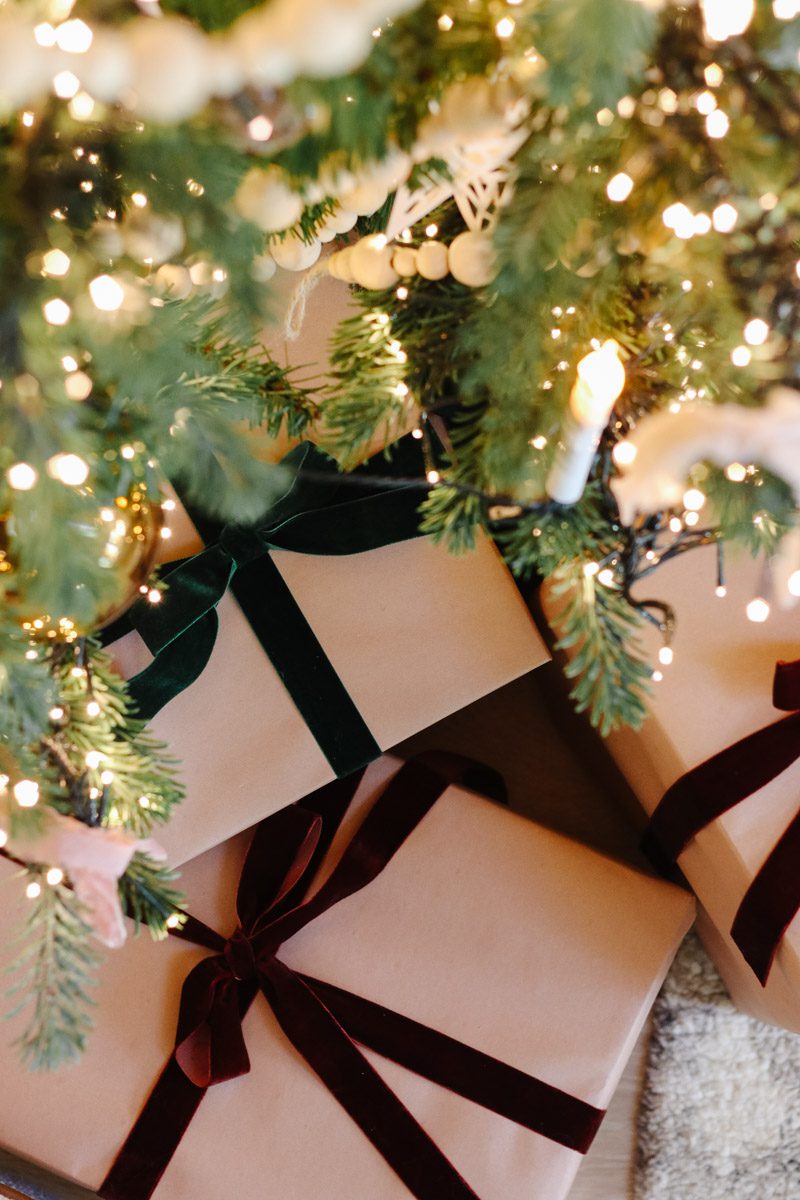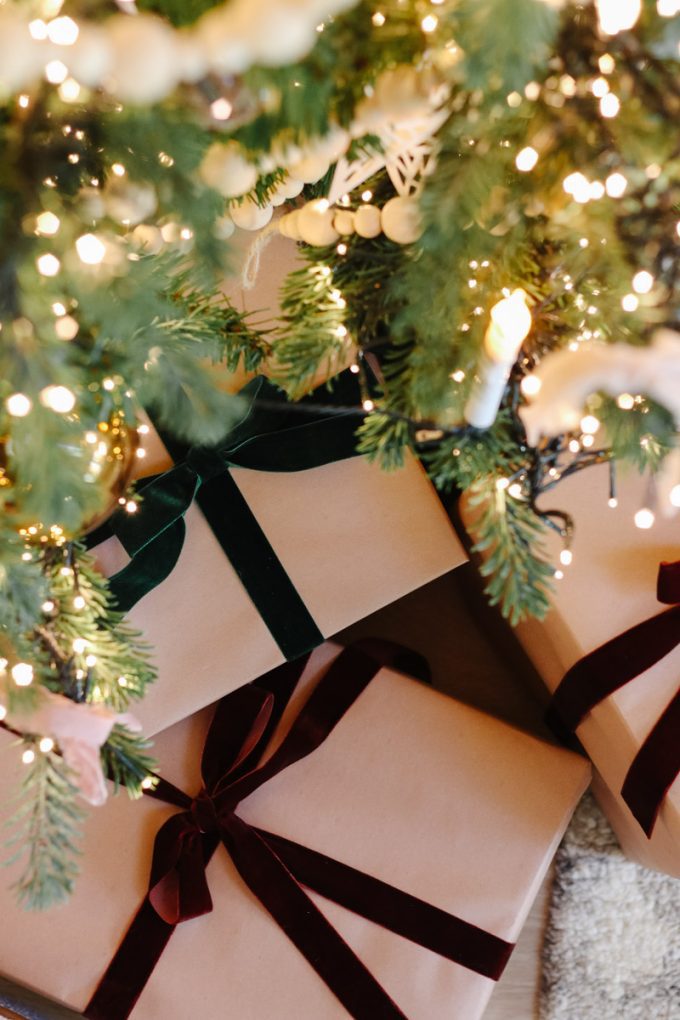 Come check it out and I'll share these super cool tools that I found this year to create a small gift wrapping station in our bedroom.
I found this giant roll of kraft wrapping paper. It is perfect to use all year long, but I love the warmth it adds to our Scandi style Christmas. I tied the packages with beautiful velvet ribbon for a look that is simple and timeless. The perfect brown paper packages tied up with string, right?!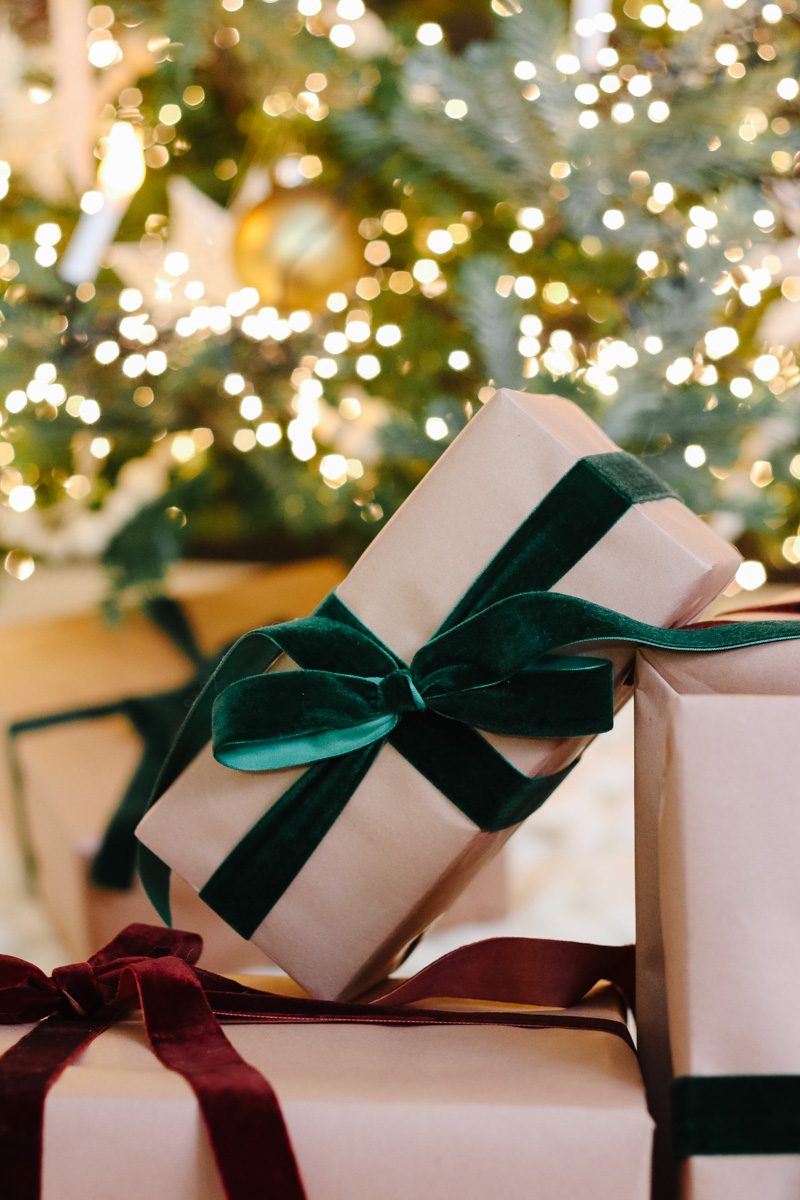 Be sure to check out my favorite gift wrapping supplies below for links to the velvet ribbon. It is so inexpensive and stunning. It comes in so many different colors too. I love the idea of doing a rainbow of different colored ribbon to coordinate with your holiday theme.
My Favorite Gift Wrapping Supplies
This year I hunted down some incredible supplies to make the task of wrapping all those gifts so much easier. You are going to love these!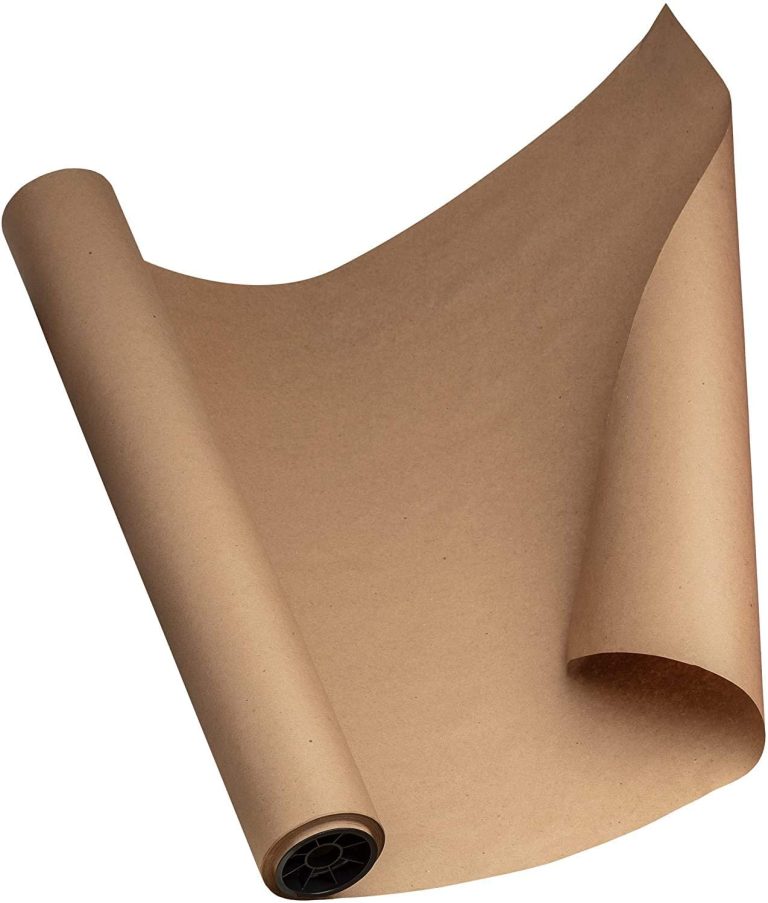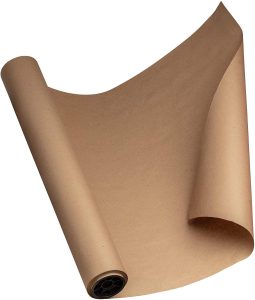 This Kraft Paper Roll is 150 feet long! Enough gift wrap for the entire season – and more! And it's less than $22. With the velvet ribbon tied around the packages, this is a gift wrap combination that is minimalist and beautiful for your holiday packages.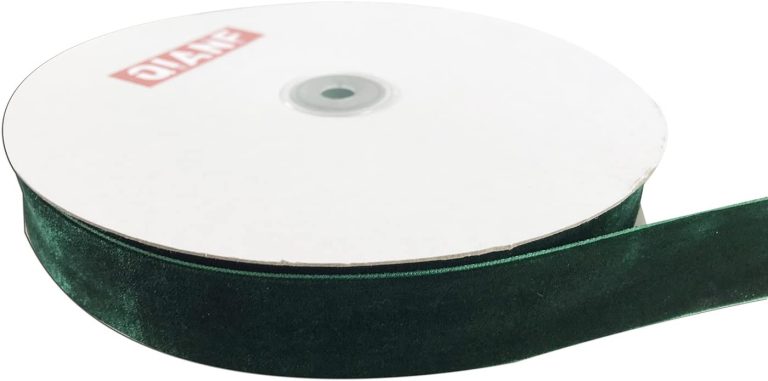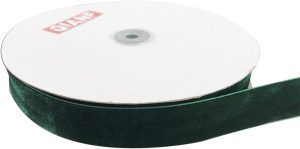 This velvet ribbon comes in 13 different colors and 3 different widths. And the price is inexpensive.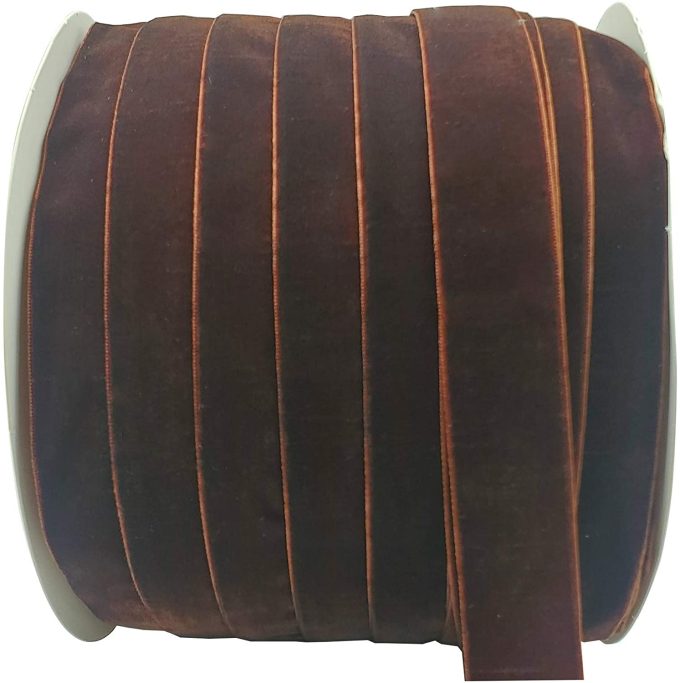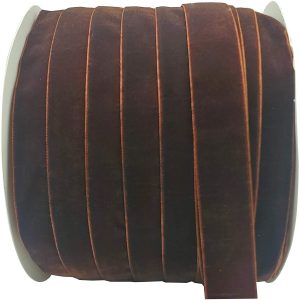 And this velvet ribbon option comes in 19 different colors. Both options are affordable and beautiful added to your minimalist gift wrap.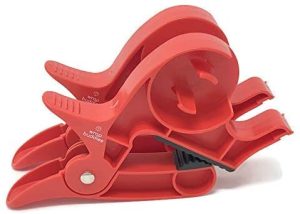 Wrap Buddies Tabletop Gift Wrap Solution
These wrapping paper clamps allow you to covert any surface into a gift wrapping station. They hold your gift wrap roll in place and make it that much easier to wrap all your packages.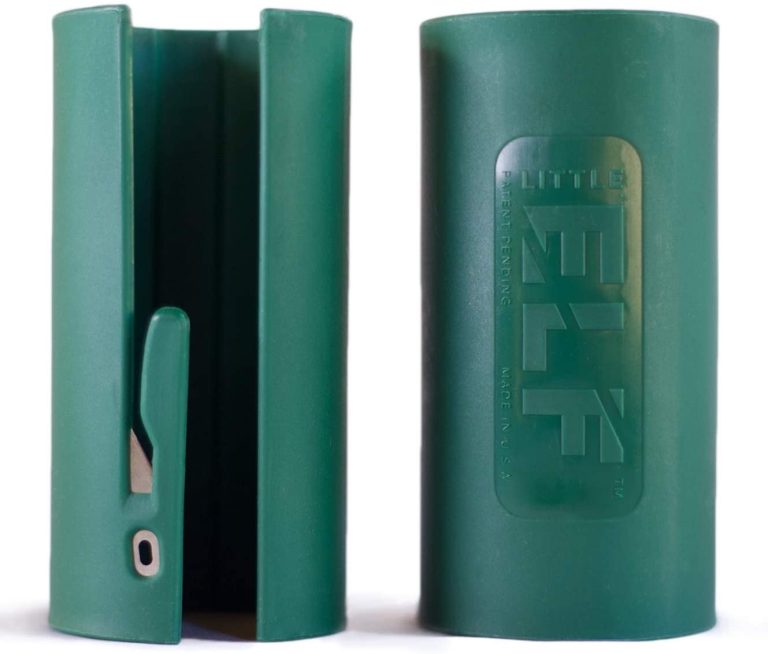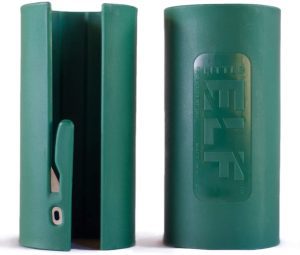 Gift wrap cutting has always been a challenge with scissors! Scissors often rip, tear, and ruin the wrapping paper. Get a straight, clean, and smooth cut every time. I love this tool that makes it easy to cut your wrapping paper in perfectly even pieces.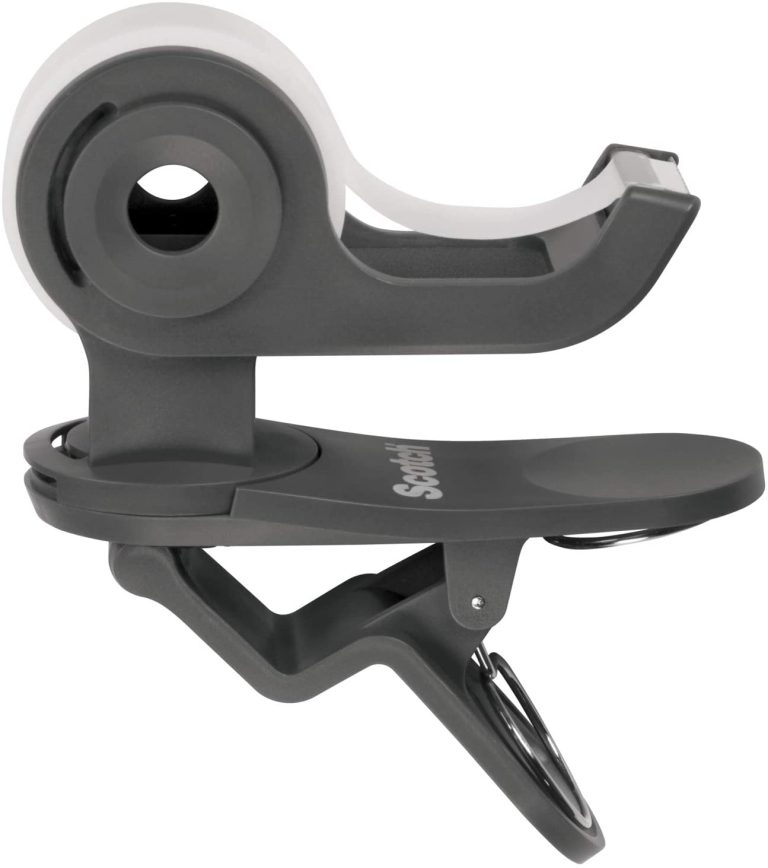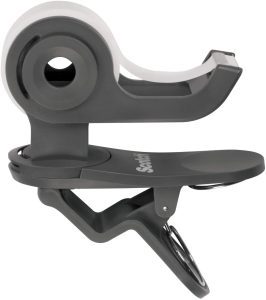 This desktop tape dispenser allows you to clamp the dispenser onto your counter or table to make gift wrapping easier.

I hope these solutions and ideas give you some inspiration for your minimalist gift wrapping this holiday season. And be sure to check out these other gift wrapping ideas from my friends below!
Don't Miss These Amazing Gift Wrapping Ideas!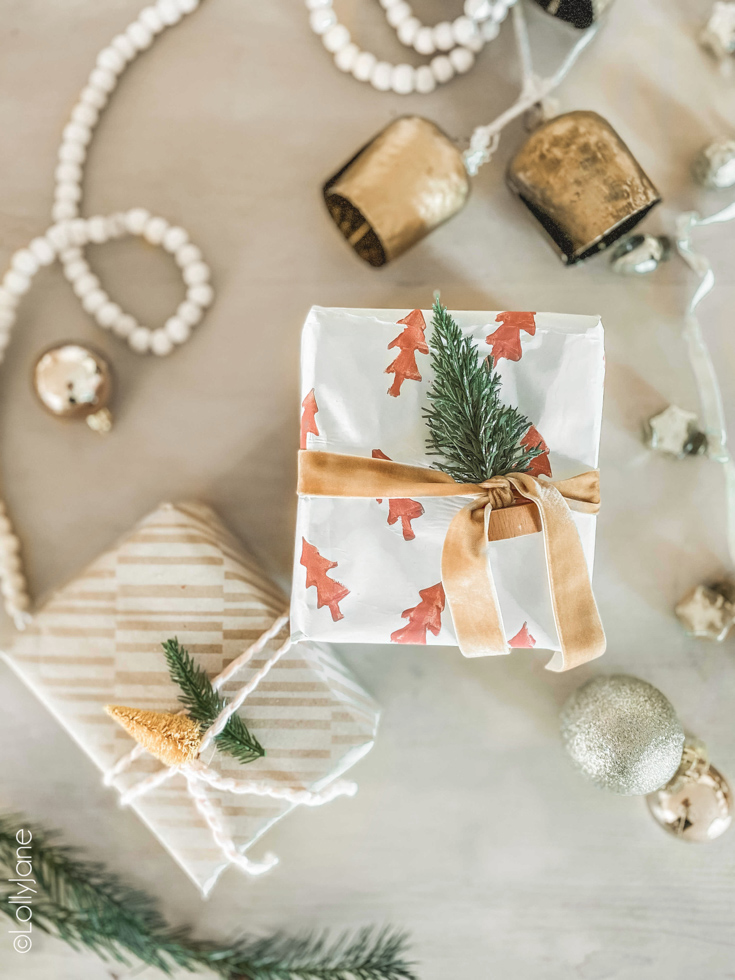 Potato Stamp Wrapping Paper Design | Lolly Jane
Make your own wrapping paper design with a potato and paint!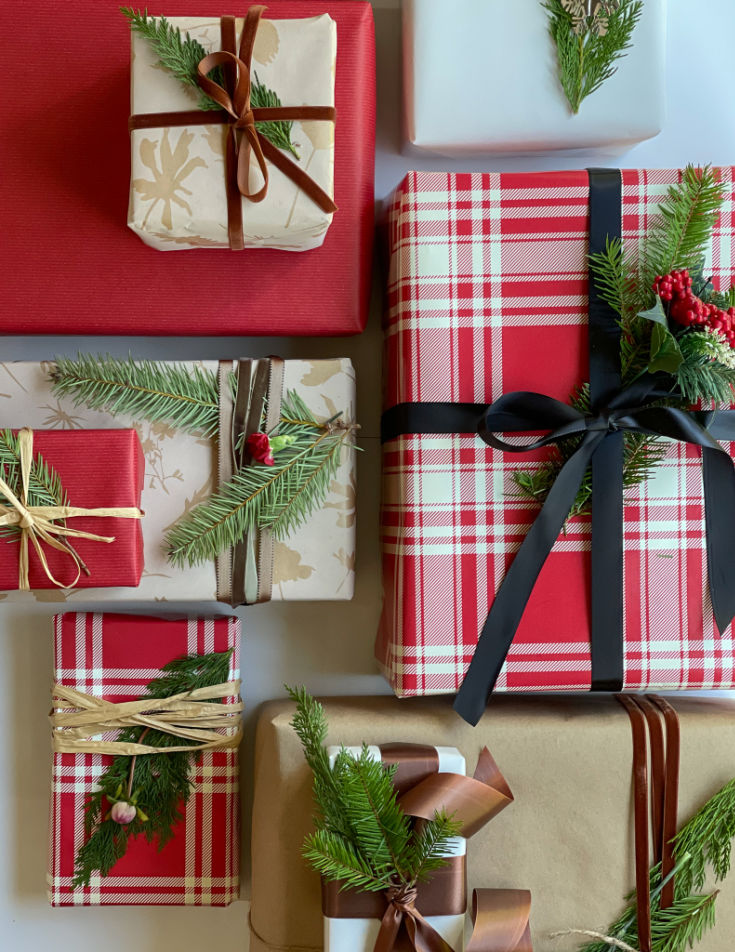 7 Surprisingly Creative Ideas to Level Up Your Christmas Gift Wrap Game | The Design Twins
7 creative ideas to make your Christmas gift wrap stand out in a crowd! Easy, inexpensive ways to take your gift wrap from average to fabulous.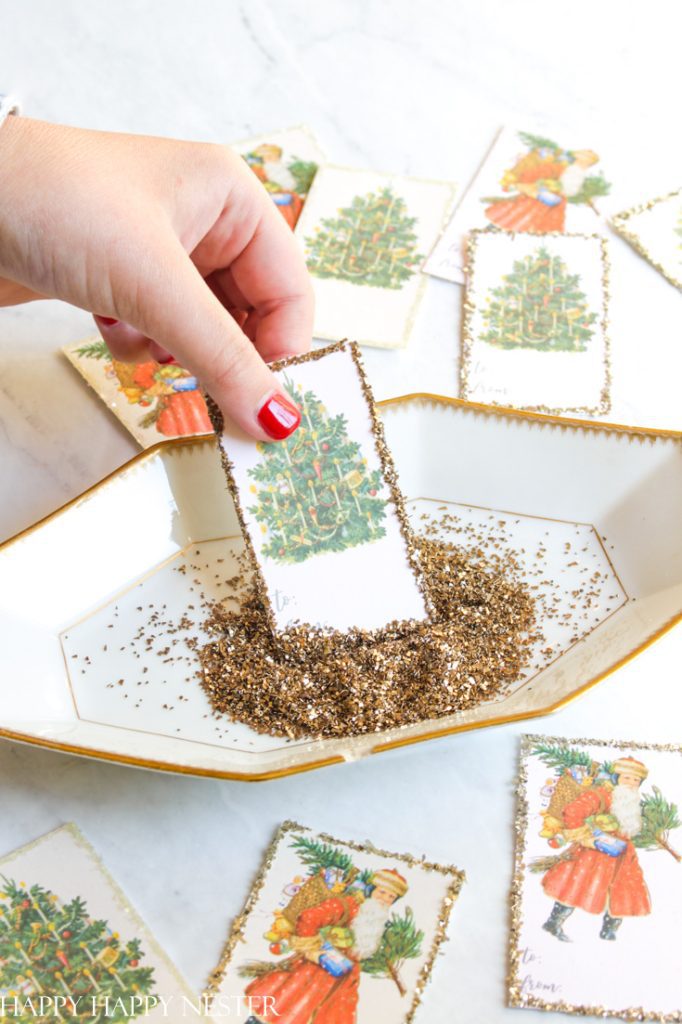 Free Printable Vintage Gift Tags | Happy Happy Nester
These Free Printable Vintage Christmas Tags are authentic images from old holiday cards. Download your file and print them at home. The downloaded images come with a pink or tan background to fit your holiday wrapping.
Save This Pin For Later