Here is my favorite holiday decor for 2020. Everything from christmas trees and wreaths to lights and candles, these are the items that have caught my eye this year.
My Favorite Holiday Decor 2020
It seems like the holiday decor comes out earlier and earlier each year. While I am not ready to start decorating just yet, I have learned that the best stuff seems to sell out before Halloween.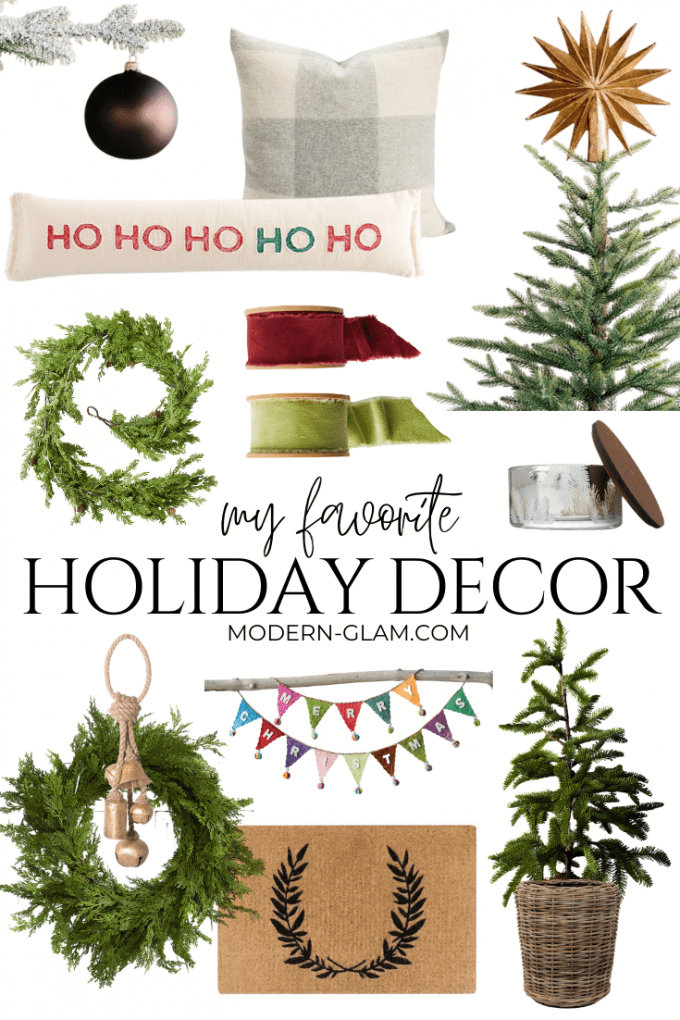 So, I have started browsing and shopping a bit earlier. Here are my favorite items that have caught my eye and some that I have purchased for my holiday decor for 2020.
My Pledge To Shop Small Businesses This Holiday Season
As a small business owner, I try to shop local and from small businesses before the big box stores. So, I did my best to pick items from small shops and some from my store as well! Over 75% of the items here are from small businesses.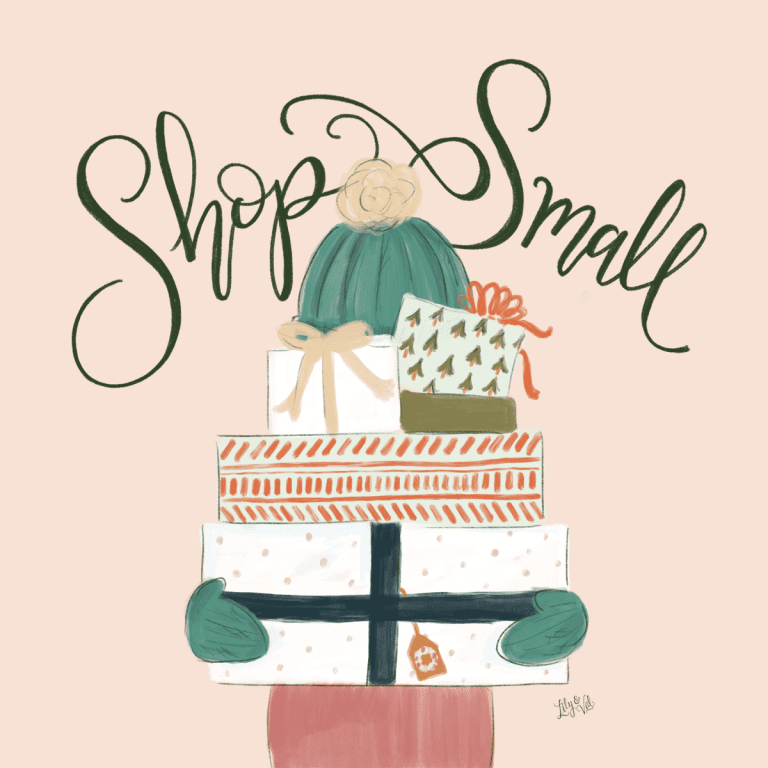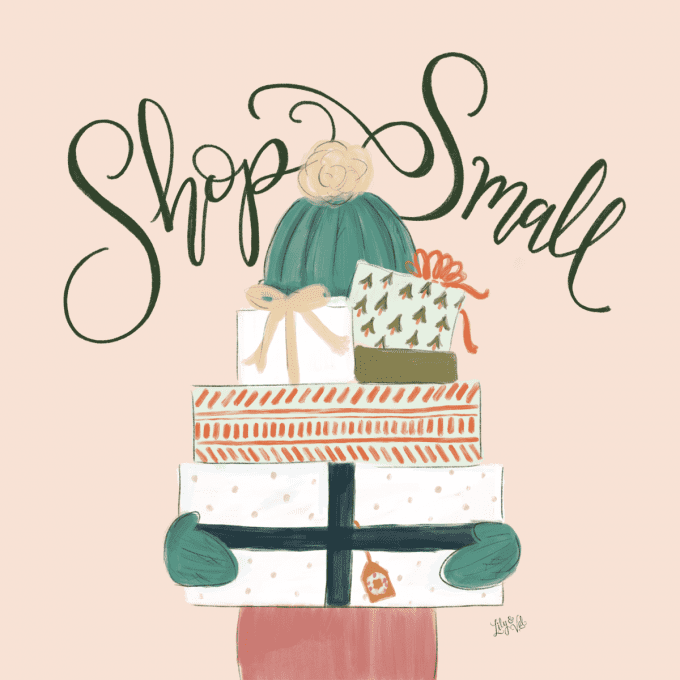 2020 has been a struggle for all small businesses and I am pledging to shop small for all of my Christmas gifts and to also source most of my holiday decor from these businesses as well.
I hope you join me in shopping small this holiday season!
Holiday Wreaths and Garlands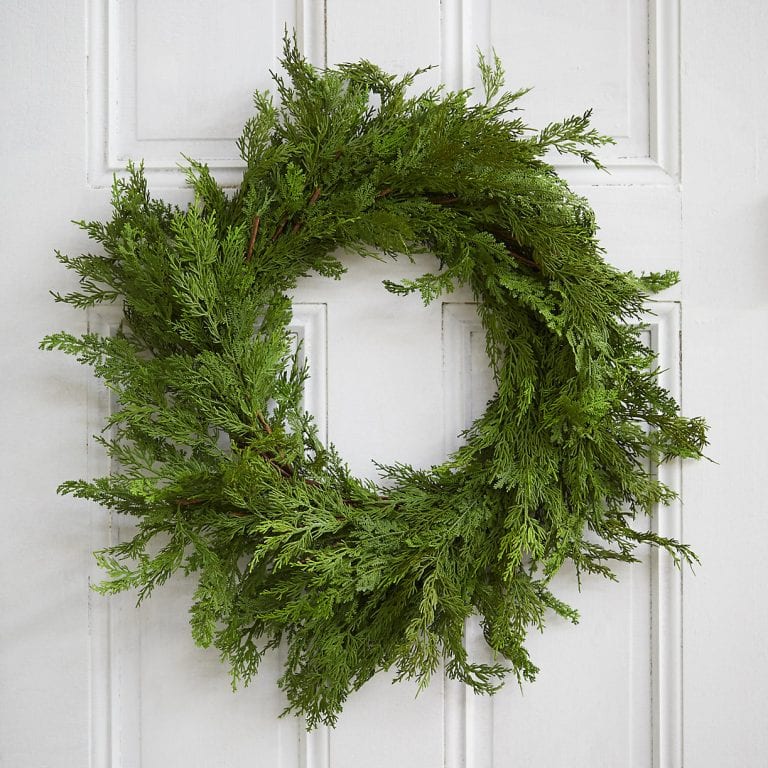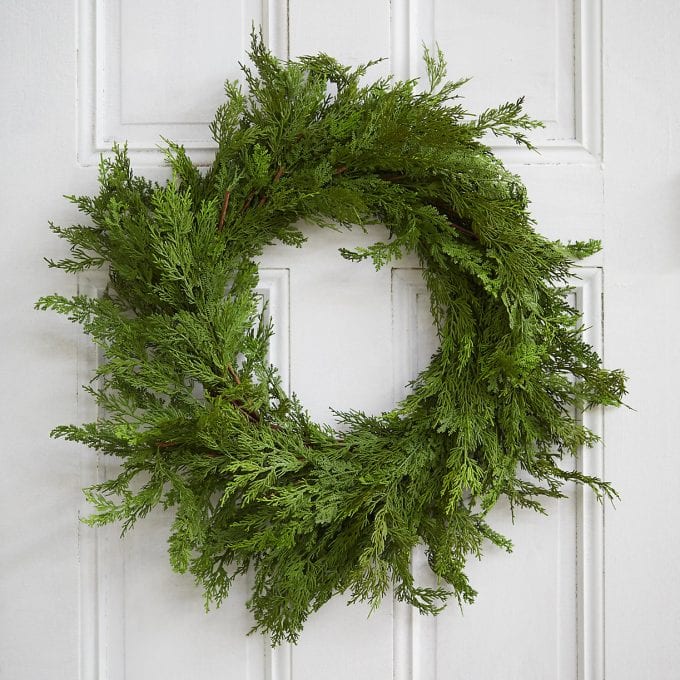 This gorgeous faux cedar wreath is so realistic. And it won't shed or lose its vibrant color.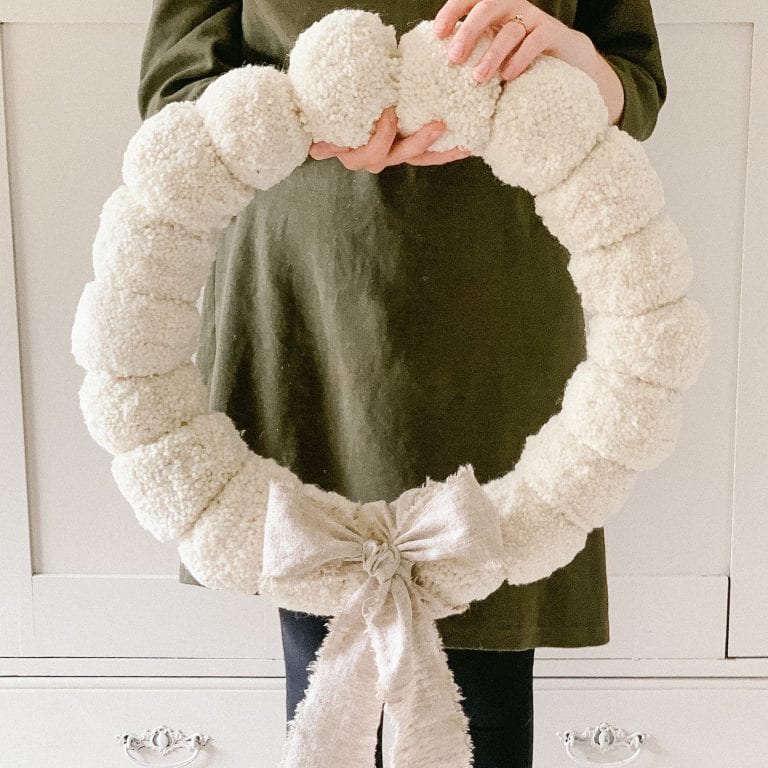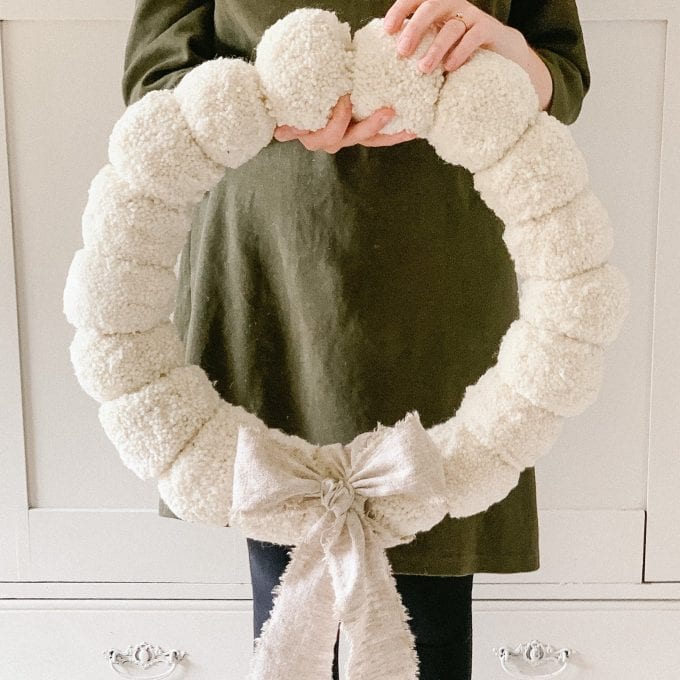 This beautiful Large Pom Pom Wreath from my friend, Rhonda is a perfect neutral accent to add to the inside or outside of your home.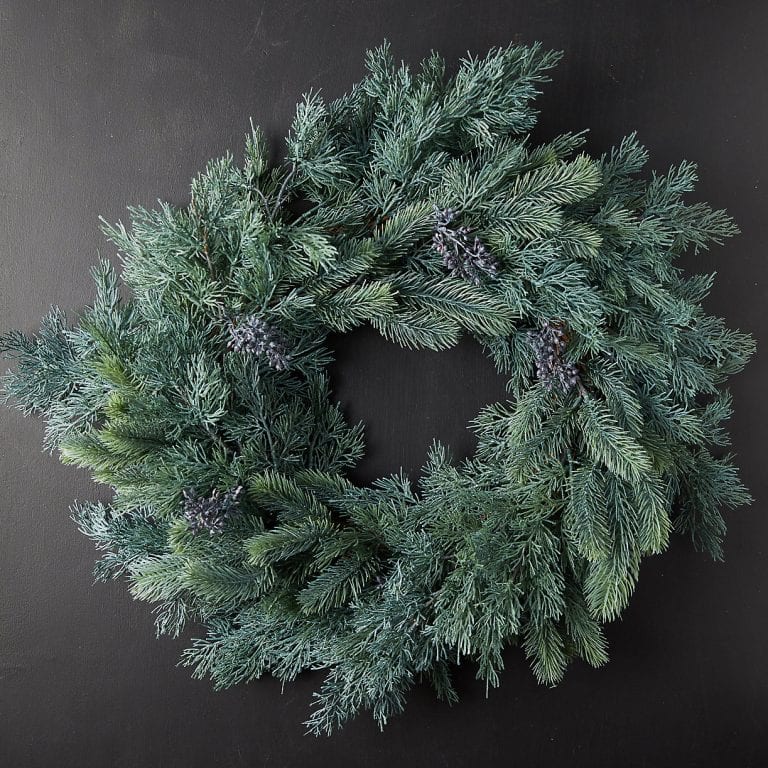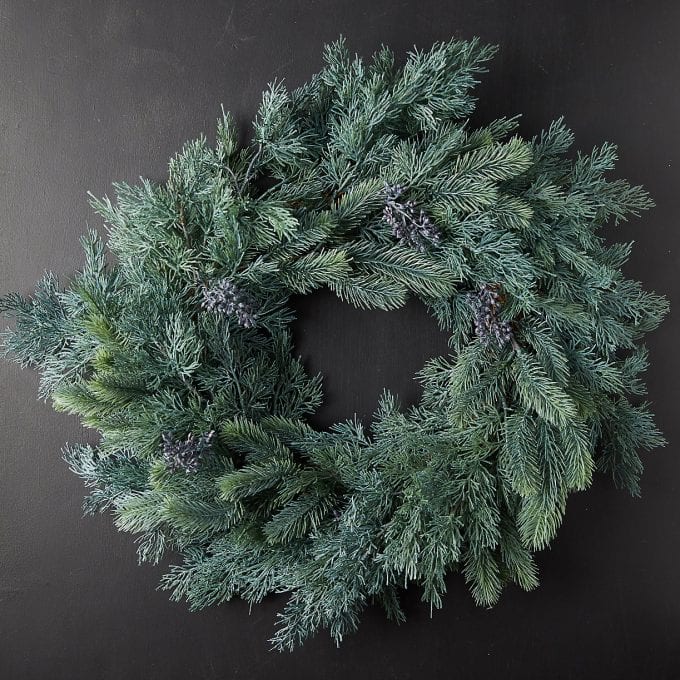 Another beautiful faux option, this Blue Pine Wreath would love so pretty against a neutral colored door. Since I just painted my front door a steel gray, you may see this incorporated into my holiday decor 😉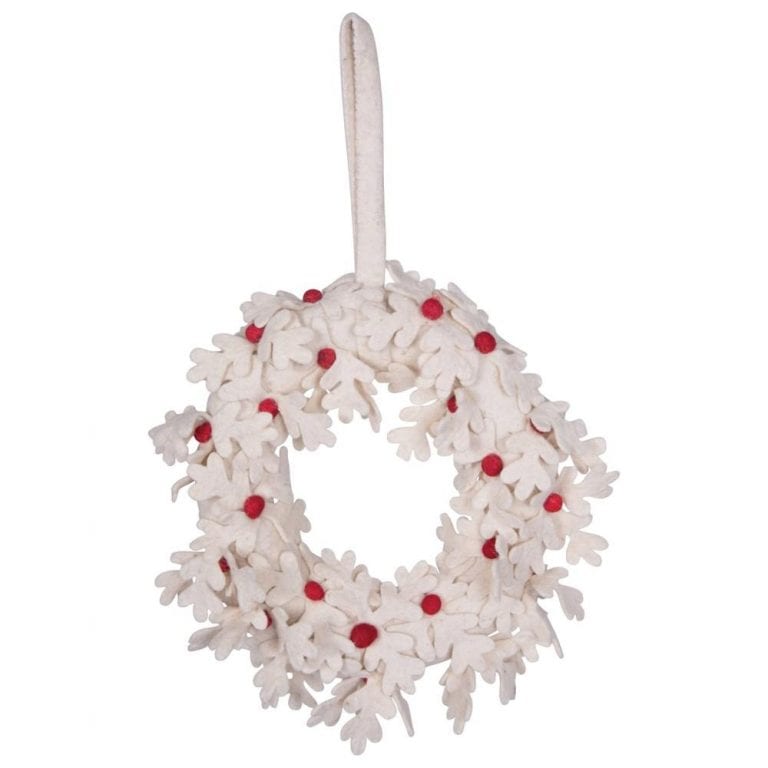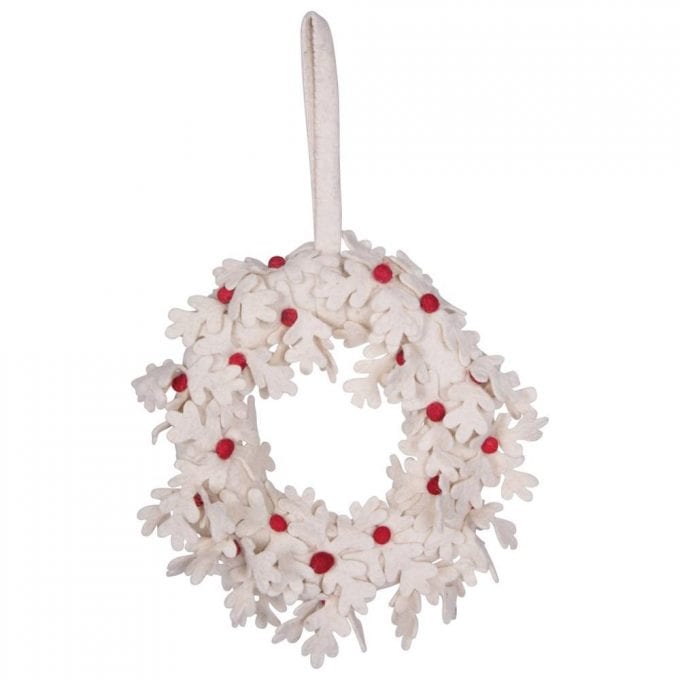 This Felt Holly Wreath is a sweet addition to your holiday decor. Inside or outside, it offers a cheery greeting.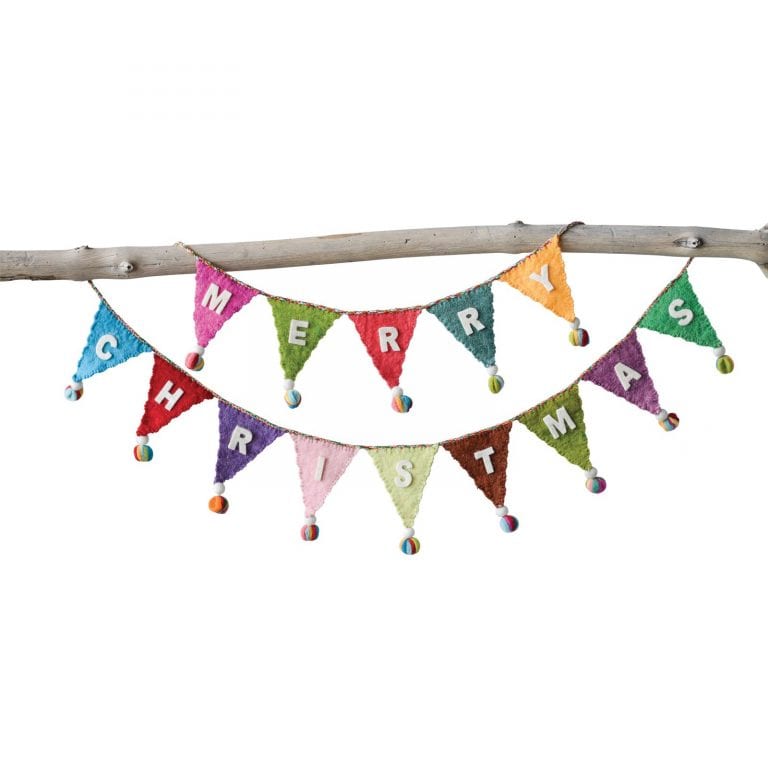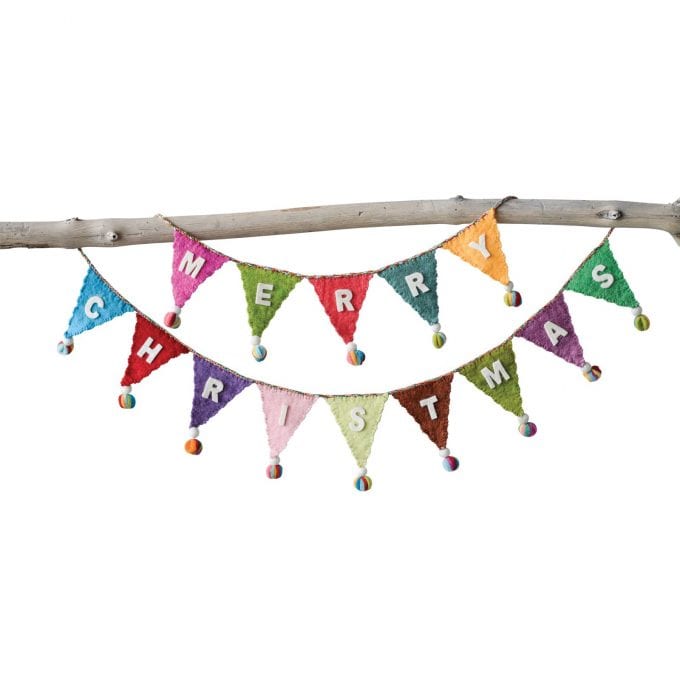 This Colorful Felt Merry Christmas Garland is such a fun way to add a pop of color to your decor. There was a similar one that I used last year for my Vintage Modern Mantel.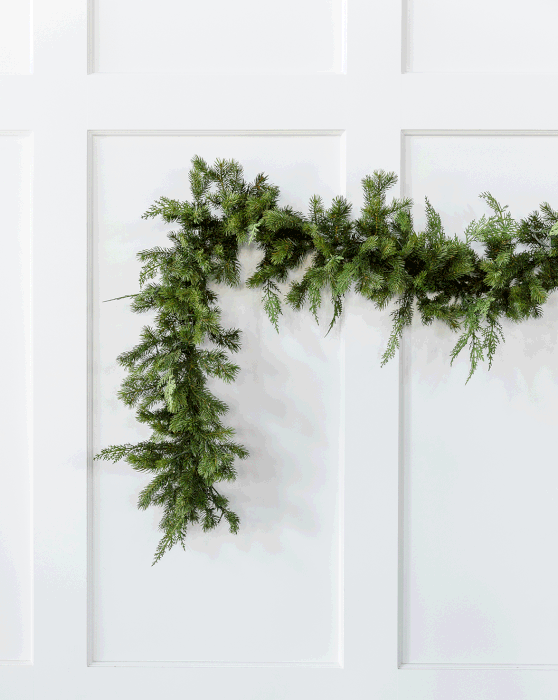 I purchased this 9′ Pre-Lit Cedar and Pine Garland that I plan to place on my mantel. The longer length is unusual since garlands are usually only 6 feet long.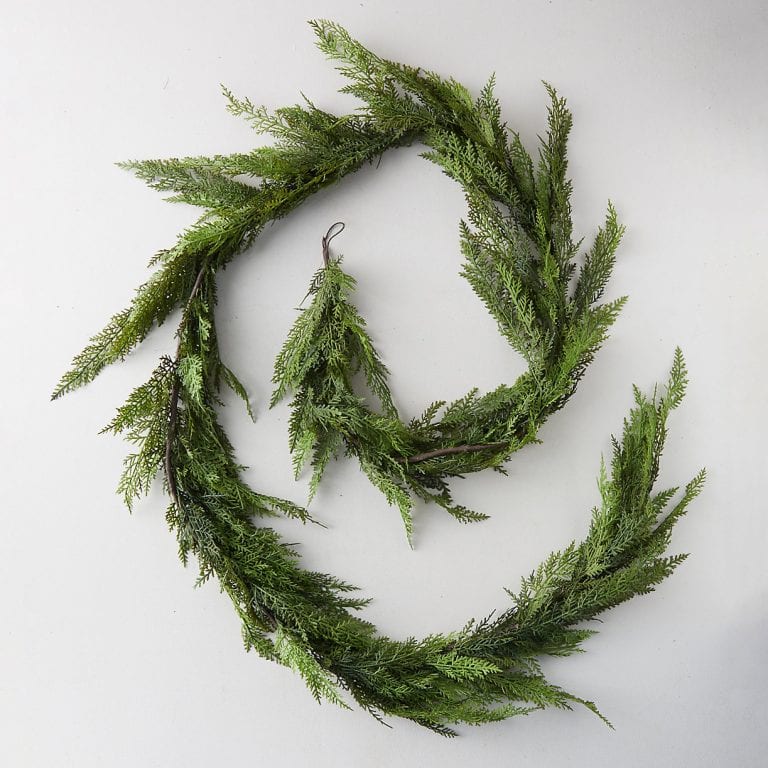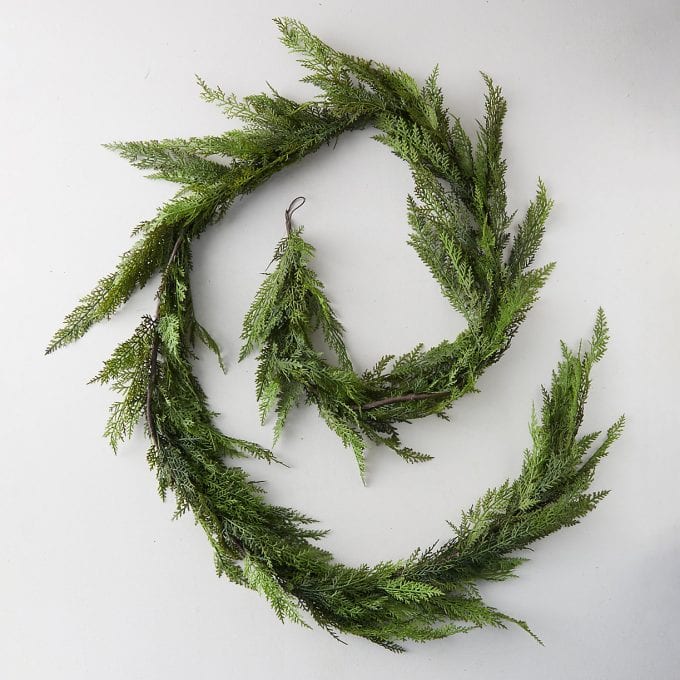 I have this Faux Cedar Garland that is so realistic looking. I used it for my Modern Holiday Mantel last year and added sprigs of real eucalyptus and cedar to it.
Christmas Trees and Decorations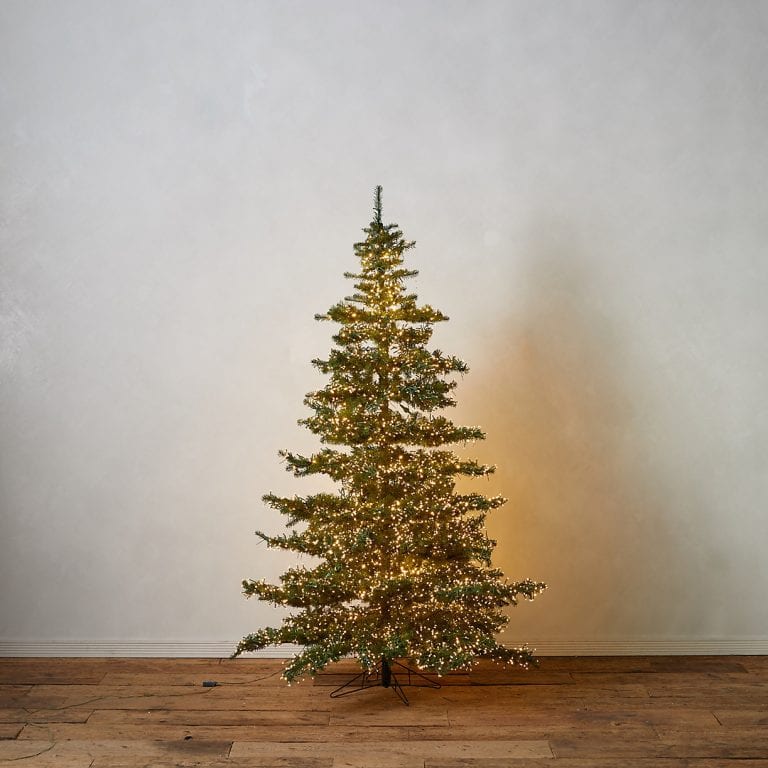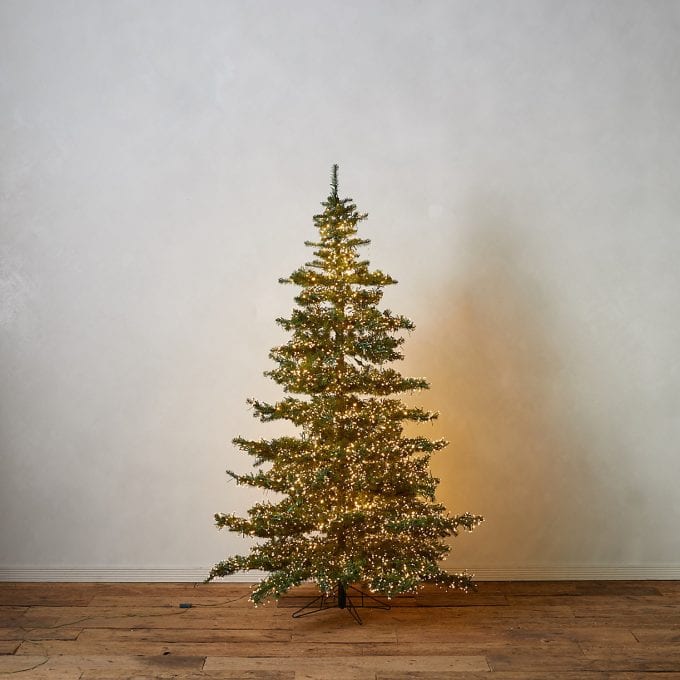 This is the first time in over 8 years that I am not doing a flocked tree. I chose this Faux Pre-Lit Cluster Tree and can't wait to set it up!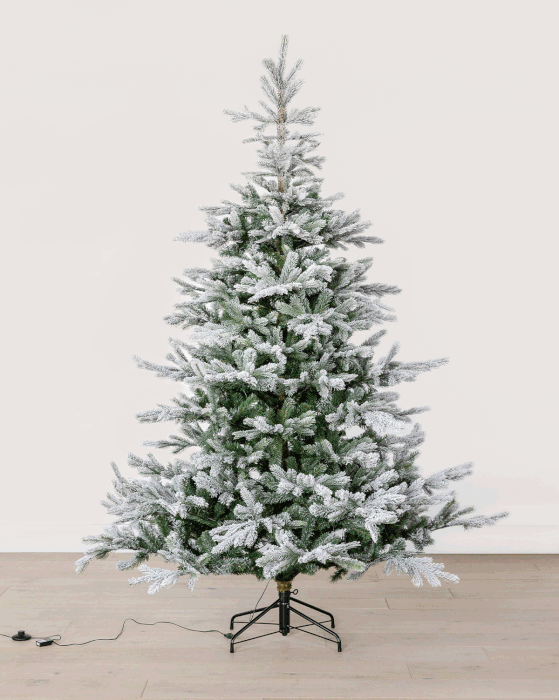 And if you prefer a flocked tree, this 9′ Snowy Pine tree is beautiful. The shape is so natural.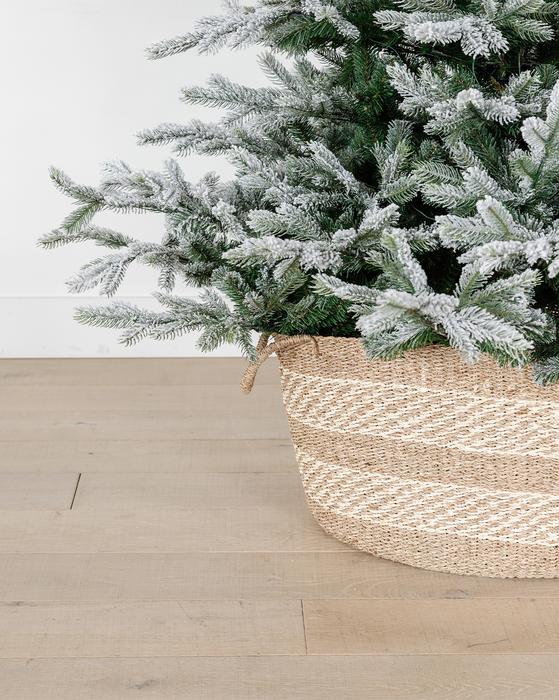 Another favorite holiday decor item for 2020 is this Sitka Tree Basket. I want to put my tree it in a basket this year. I love the natural texture that it will add to the unflocked tree.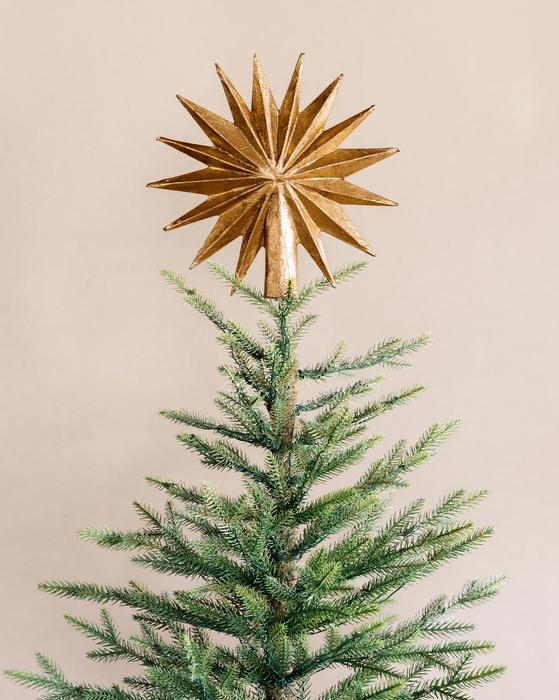 This gorgeous Prancer Tree Topper is unique and also feels a bit vintage with it's design. This is a must have in my opinion!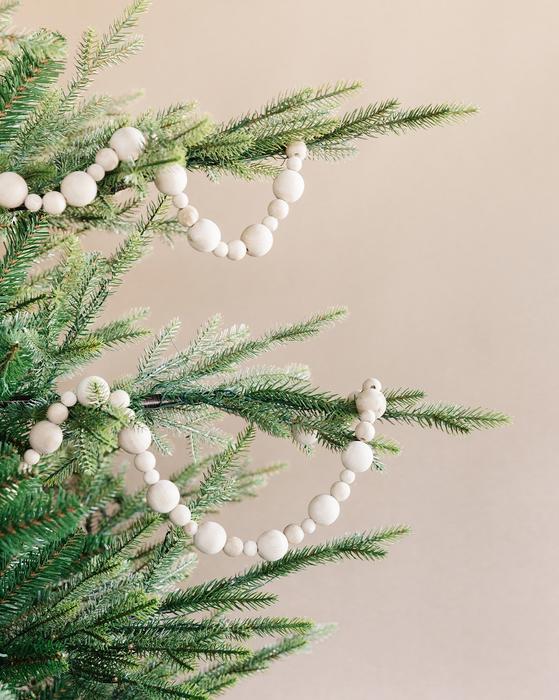 Some of my favorite holiday decor from last year included this Natural Wood Beaded Garland. And I picked up 3 more strands for this year's tree.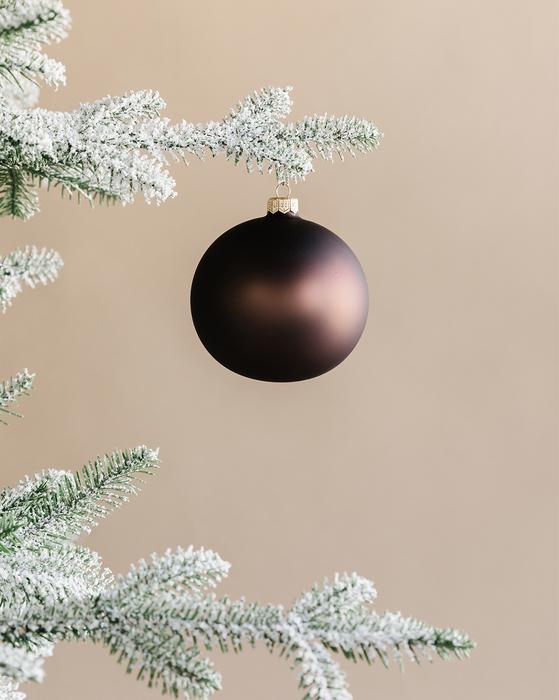 I am a little bit obsessed with this rich brown espresso color this year. Everything from fashion to home decor is moving from the grays to the warmer browns. And these Espresso Glass Ornaments would be a favorite addition to your neutral or colorful holiday decor for 2020.
Favorite Front Porch Holiday Decor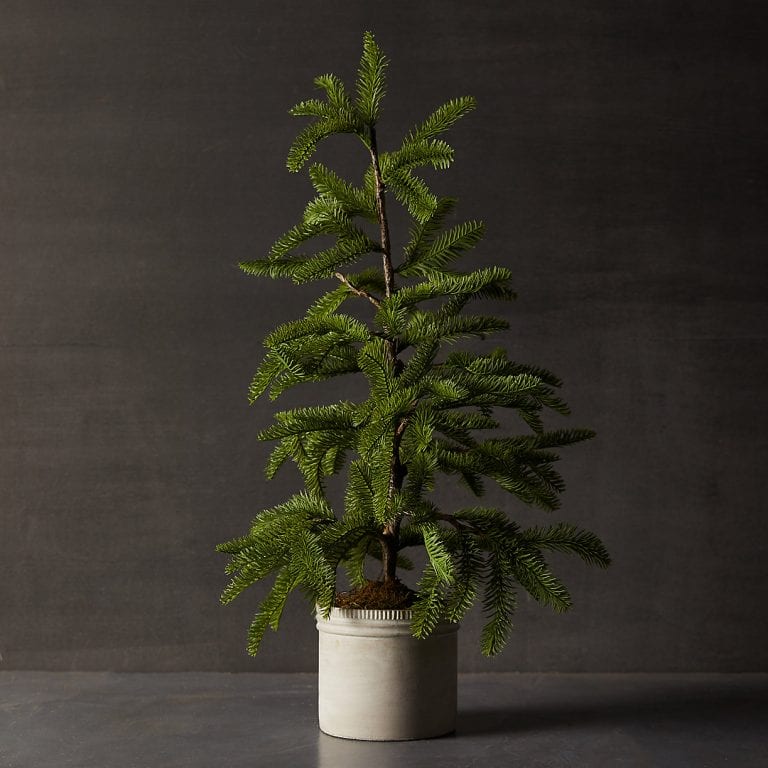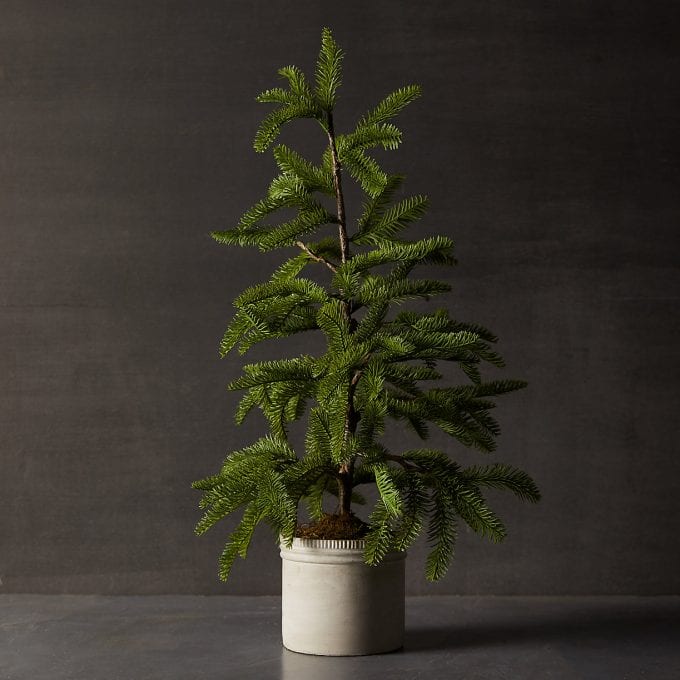 Now, this faux Tabletop Pine Tree arrived on my doorstep this week and I couldn't be happier with the look of it. The stone pot is beautiful and the tree is very lifelike. I love using these mini trees on my porch and in the kitchen too!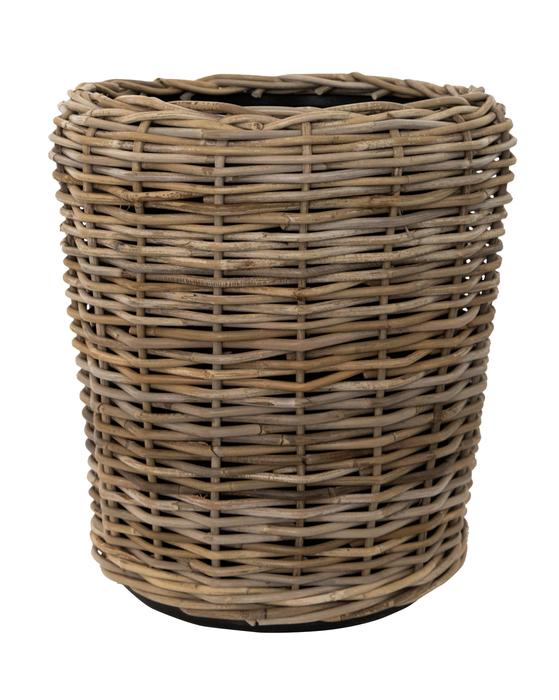 I use this Lined Rattan Basket all year long on my porch but I love it for holding a live or faux pine tree for the holidays. It is the perfect size and offers great texture and warmth to your entryway.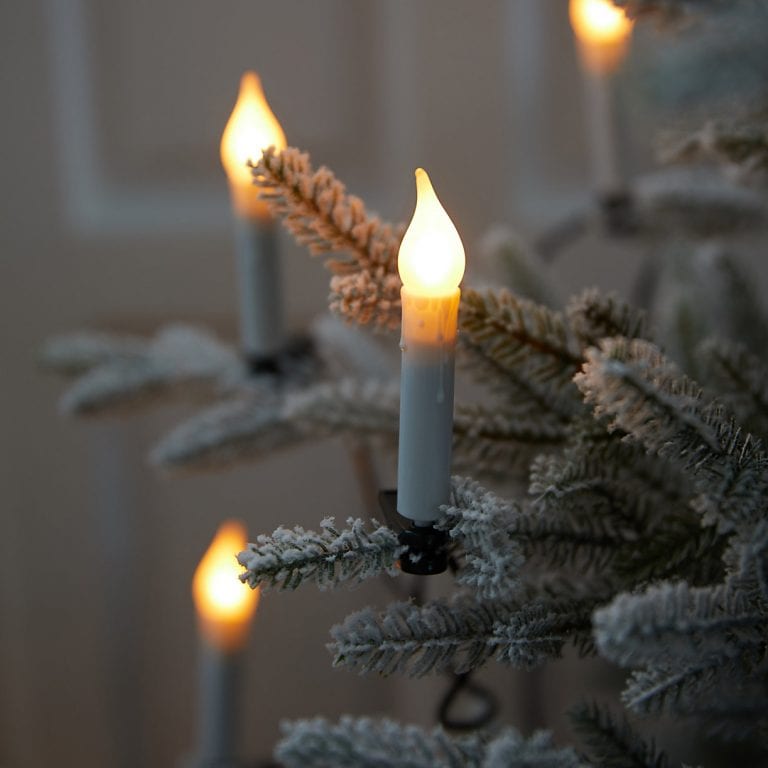 I just found these LED Candlelight String Lights and I can't wait to order them! They would be beautiful on your main tree or on a mini tree for the front porch.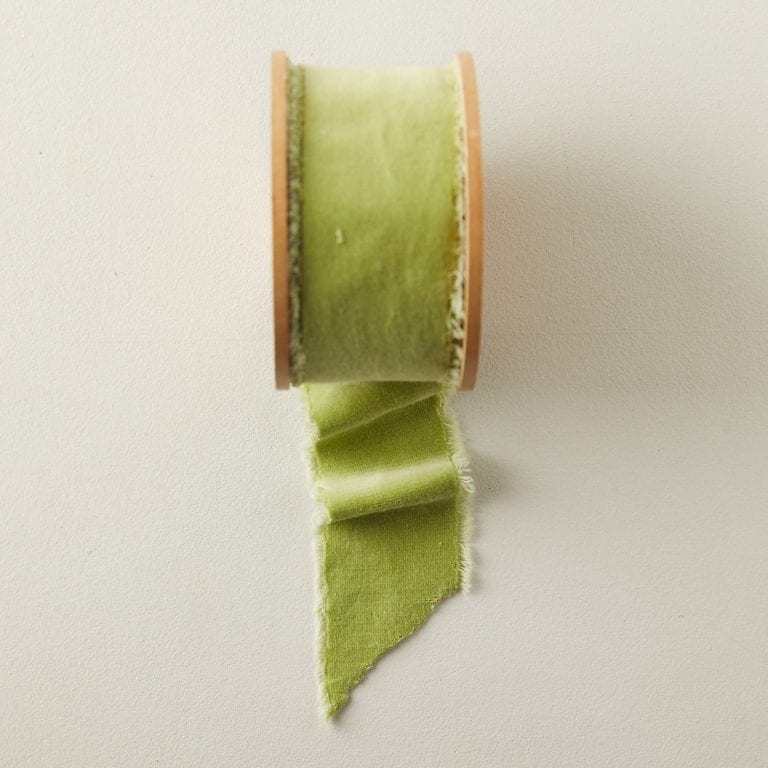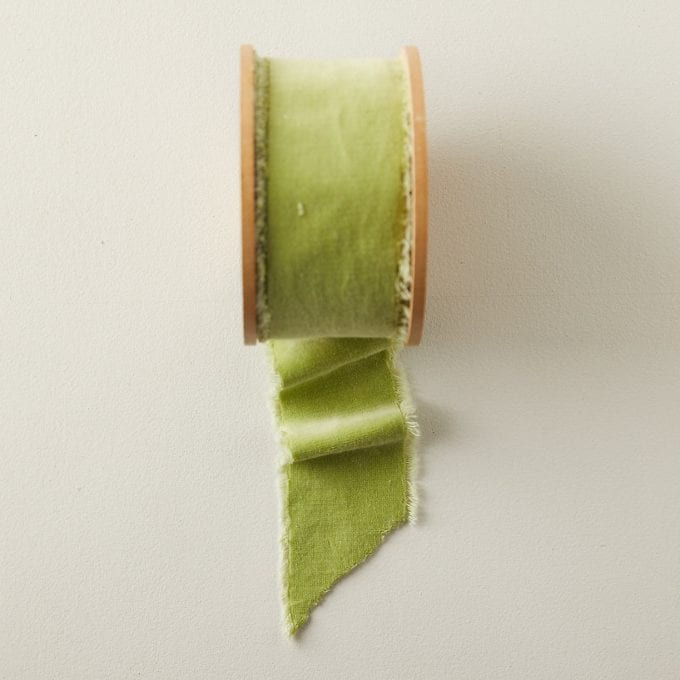 This gorgeous Antique Frayed Ribbon comes in 4 different colors and is perfect for hanging a wreath on your front door or for trimming the main tree.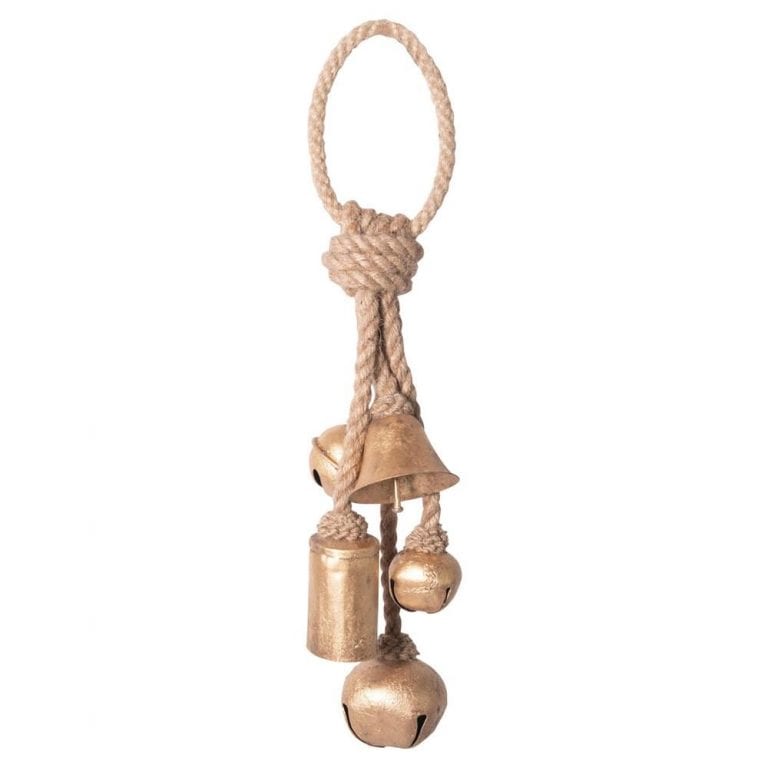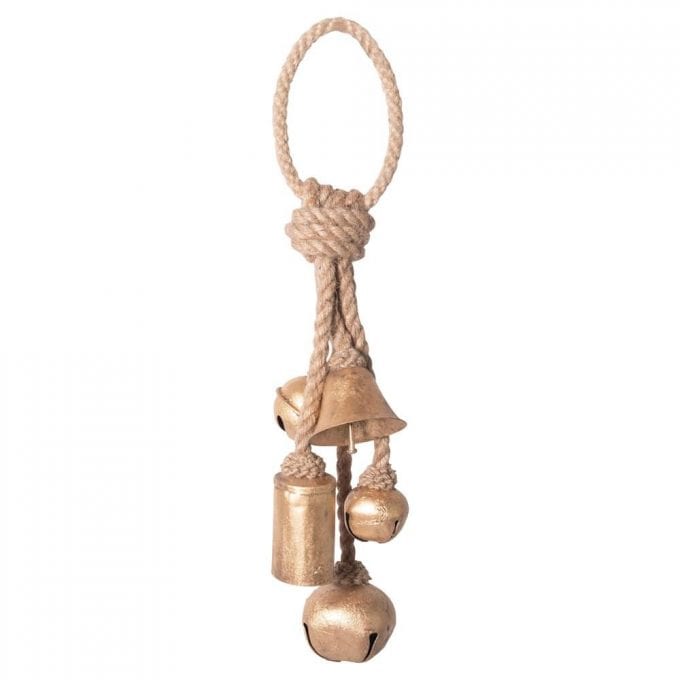 These Brass Bells are perfect for adding to a wreath or hanging on a doorknob.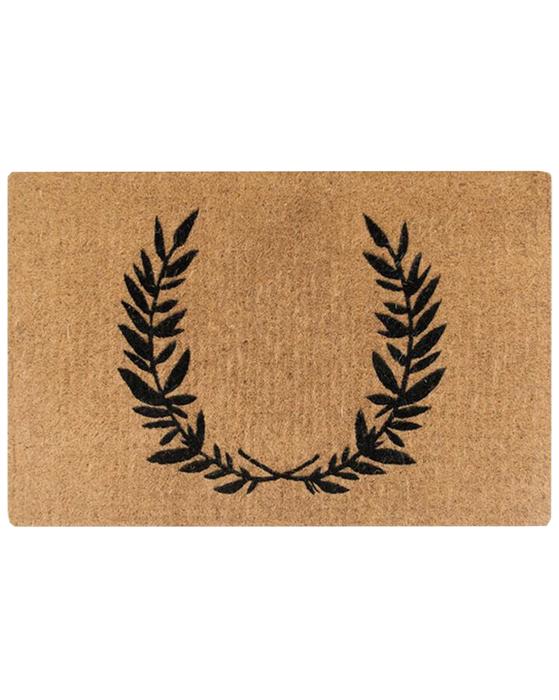 I love this Simple Wreath Doormat and use it throughout the year. It is one of my favorite holiday decor picks for 2020 as well!
Favorite Candles, Pillows and More
Now, for the accessories. These are my favorite holiday candles, a few pillows, blankets and decorative objects. The final touches of holiday decor for 2020.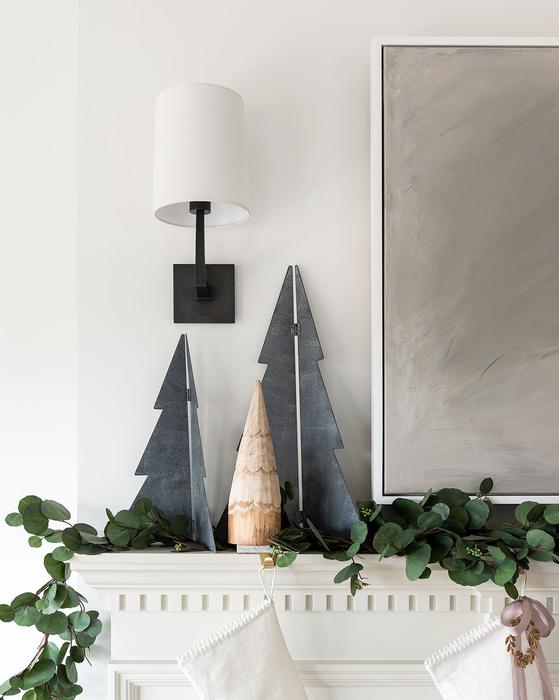 These Galvanized Trees are simple and beautiful for your holiday mantel. And they collapse for easy storage.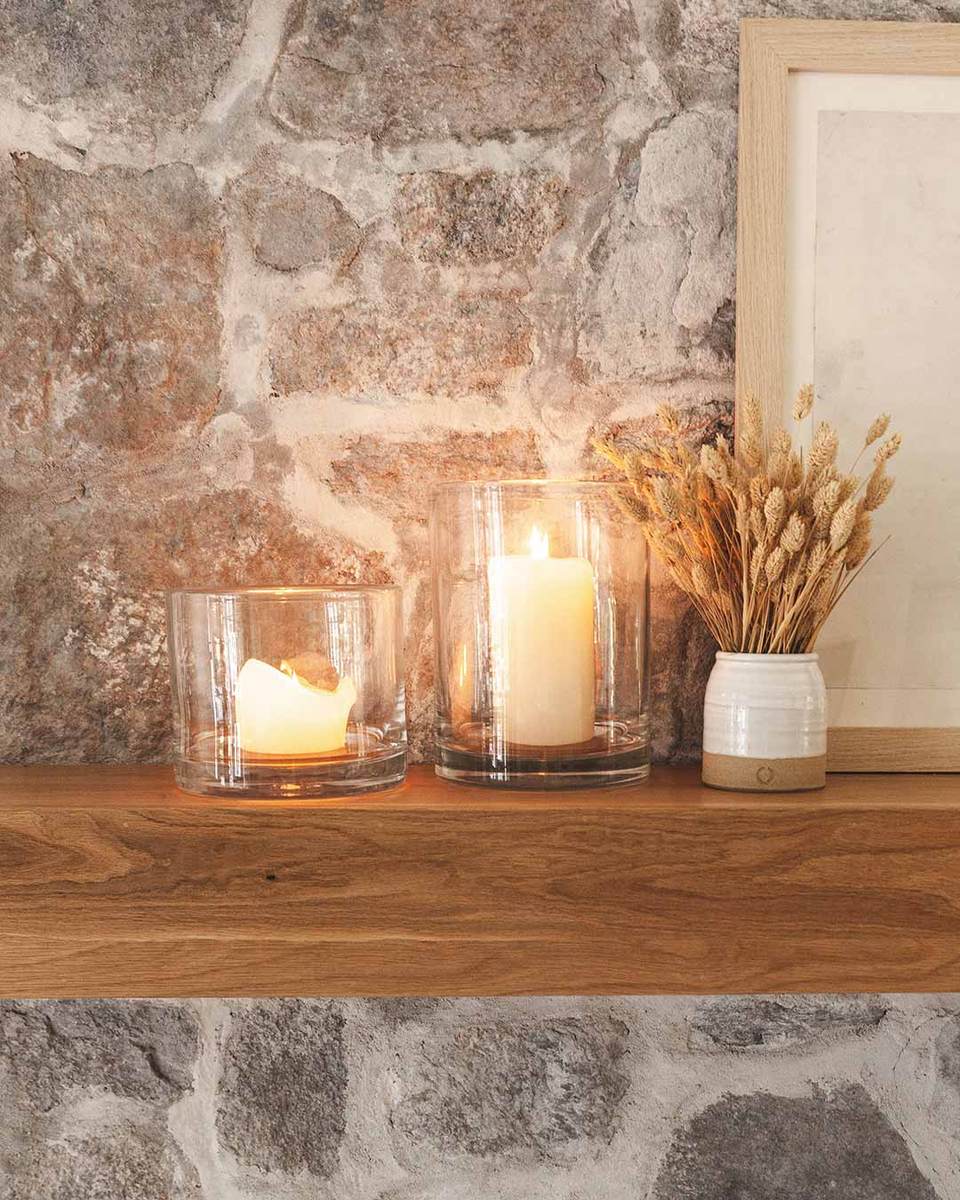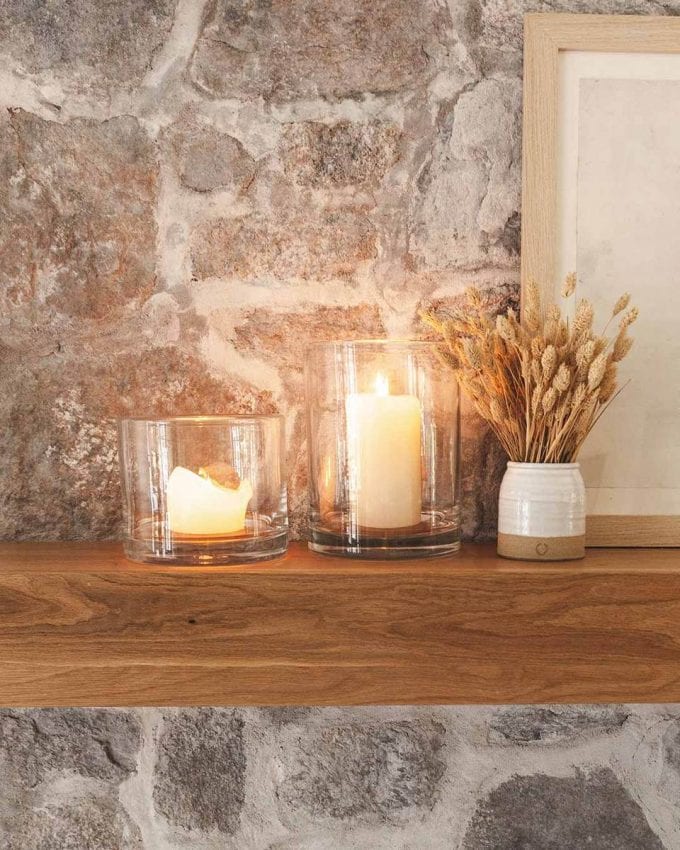 I just ordered these Silo Hurricanes from my favorite Vermont small business. I also plan on use these Taper Hurricanes on my holiday mantel this year. The handcrafted quality and beautiful glow they add to the room is truly magical.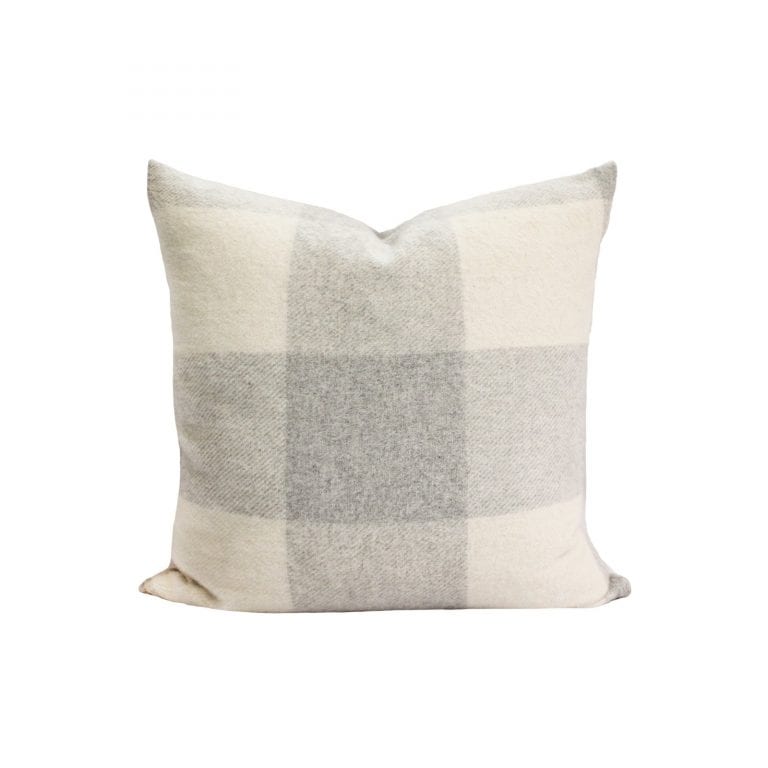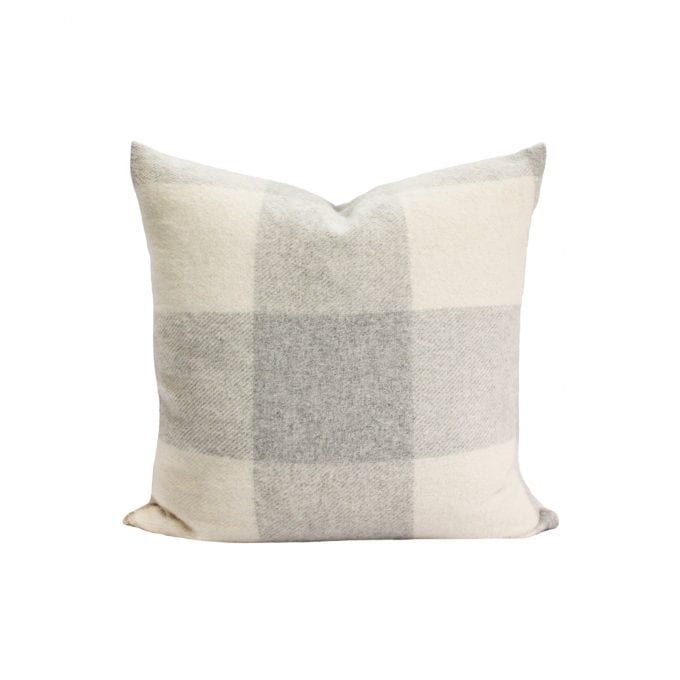 This Plaid Wool Pillow will offer a soft and cozy feel to your living room. Also, I love the soft color that can go with something that offers a bit more of a statement like this next item.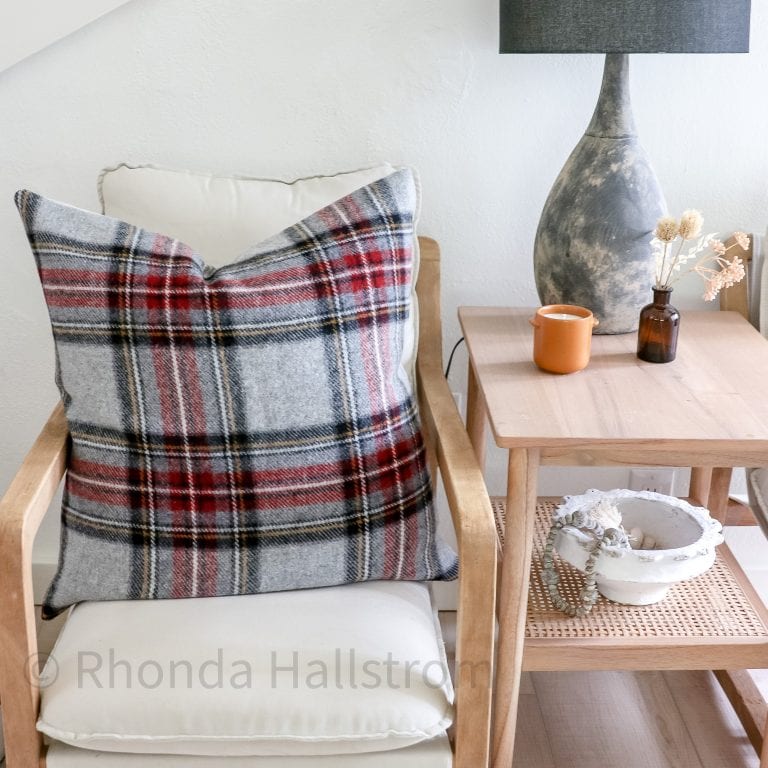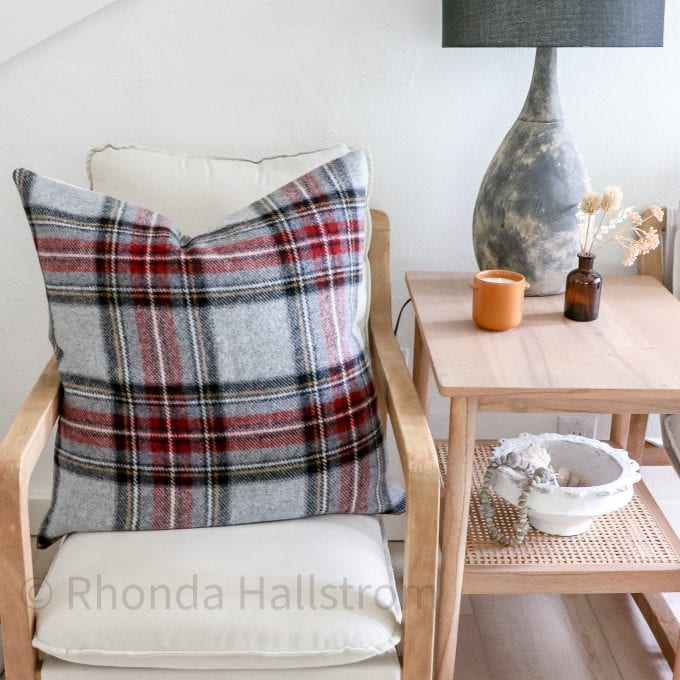 I love this Pendleton Wool Pillow and the soft but festive colors they can add to your home for the holidays.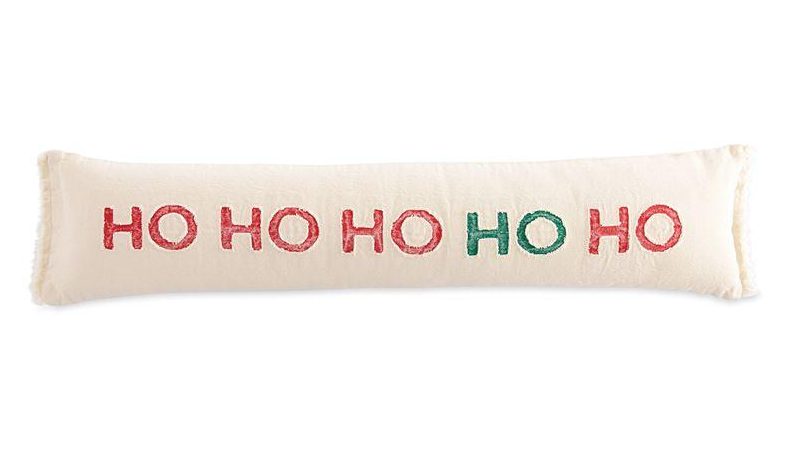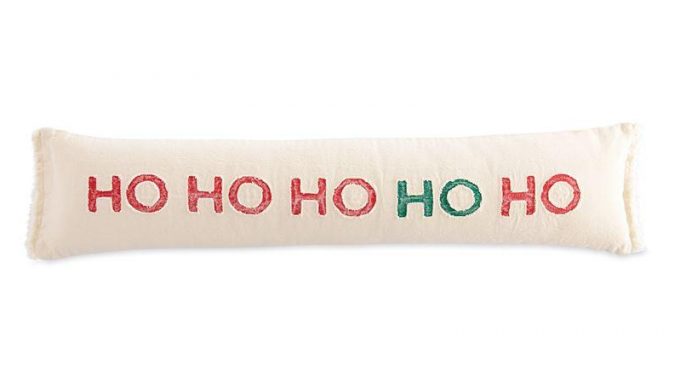 And this fun and colorful HO HO HO Skinny Pillow is so fun! A favorite way to add a little bit of holiday decor to your home.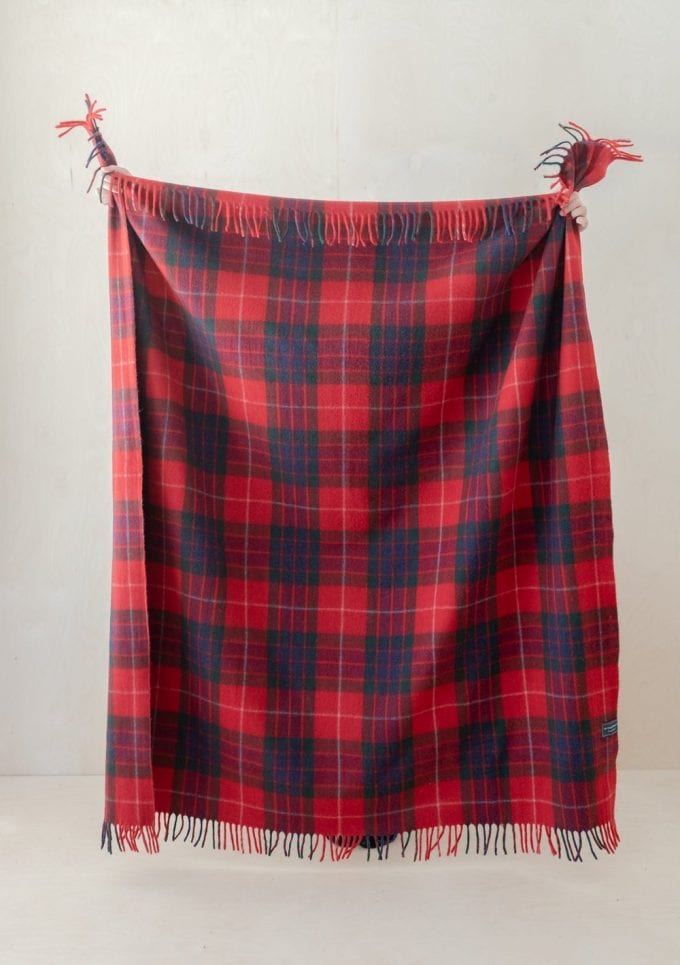 These Tartan Wool Blankets are one of my favorite items. Functional and a great way to add some color to your neutral winter home. This Fraser Red version will be replacing the neutral brown one that I used for my Fall Home.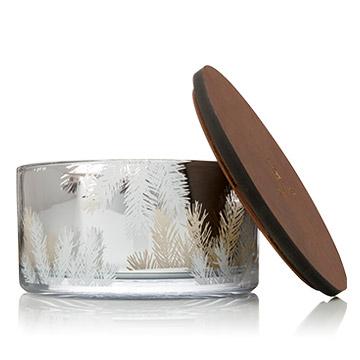 Ok, now the last piece to adding a holiday feel to your home is through scent. These Frasier Fir Candles are my absolute favorites and I actually have two burning right now as we speak!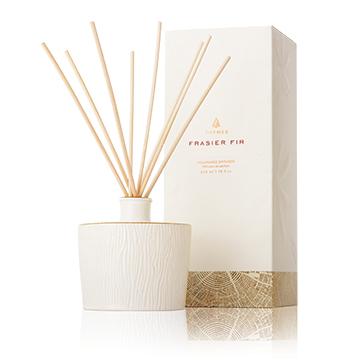 And if you don't like the hassle of lighting a candle to get the scent of freshly cut pine, this Gilded Ceramic Diffuser smells so good and fills the room with this perfect scent.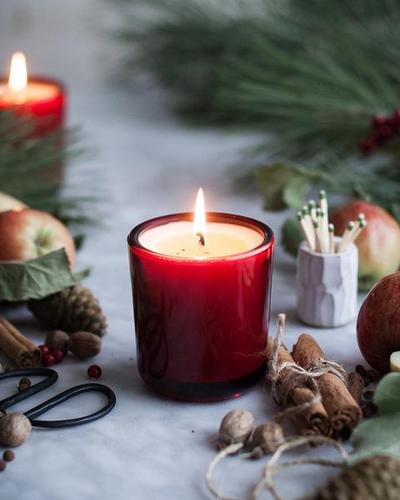 This Wassail Candle smells like freshly cut pine, spicy coves and the subtle smoky scent of a log fire. And it's no wimpy scent either. The fragrance is strong and smells just like Christmas!
Favorite Holiday Decor 2020 Shopping Links
I hope this guide to my favorite holiday decor for 2020 is helpful to you. It's like a cliff's note version to the best items out there right now.
A lot of my original favorite picks were already sold out. So, get moving and order early!
2020 is definitely feeling a bit different this year with more people spending time at home. I think people are ready to deck the halls a bit earlier than normal. I know I want to create a little more happiness and cheer in my home than years past.

Here's to a beautiful holiday season.