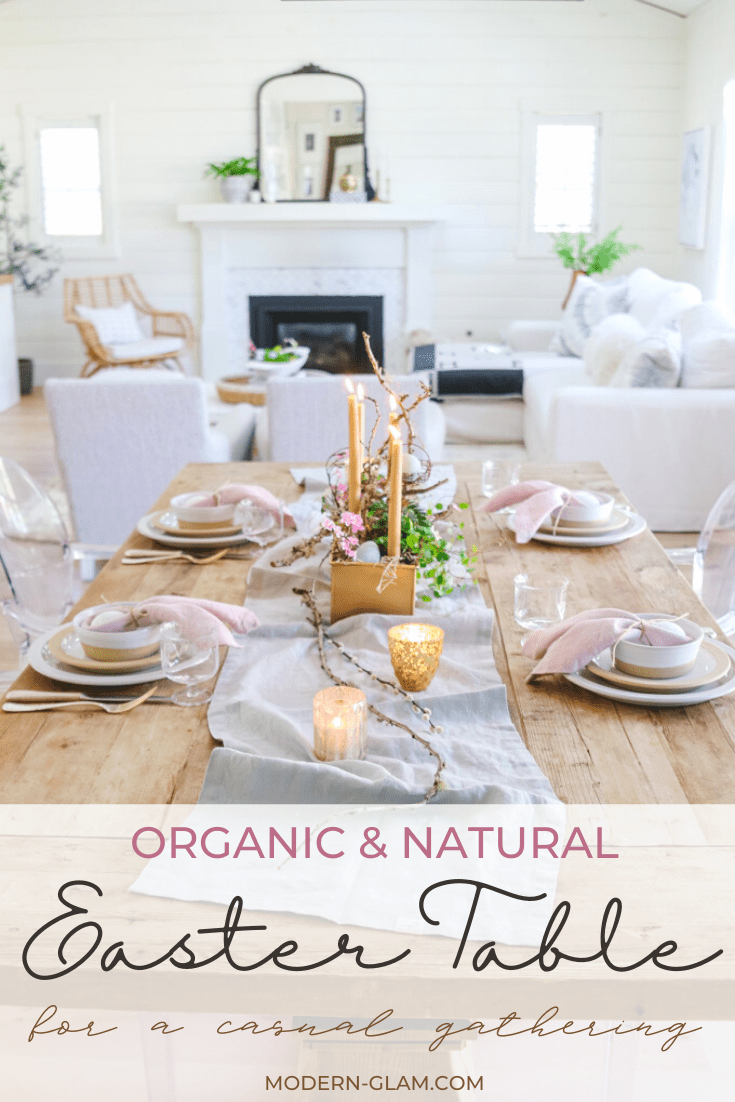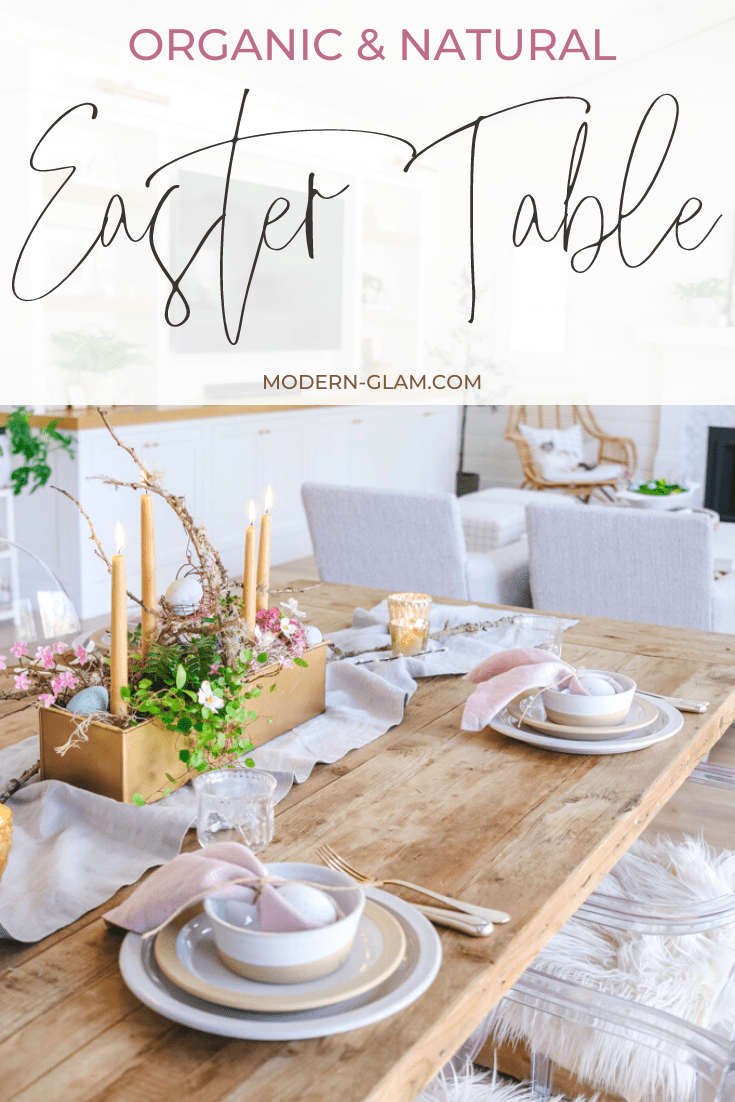 This natural style Easter Table is perfect for a casual gathering. With organic elements, a living centerpiece and neutral colors, this tablescape is simple yet elegant.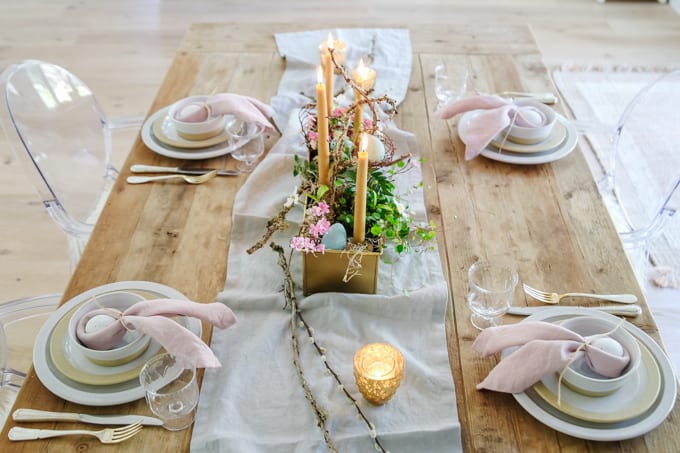 I have been drawn to nature lately. With the days increasingly getting longer and the spring buds starting top pop on the trees, it seemed only natural to create this organic table that is perfect for a small gathering.
Natural Style Easter Table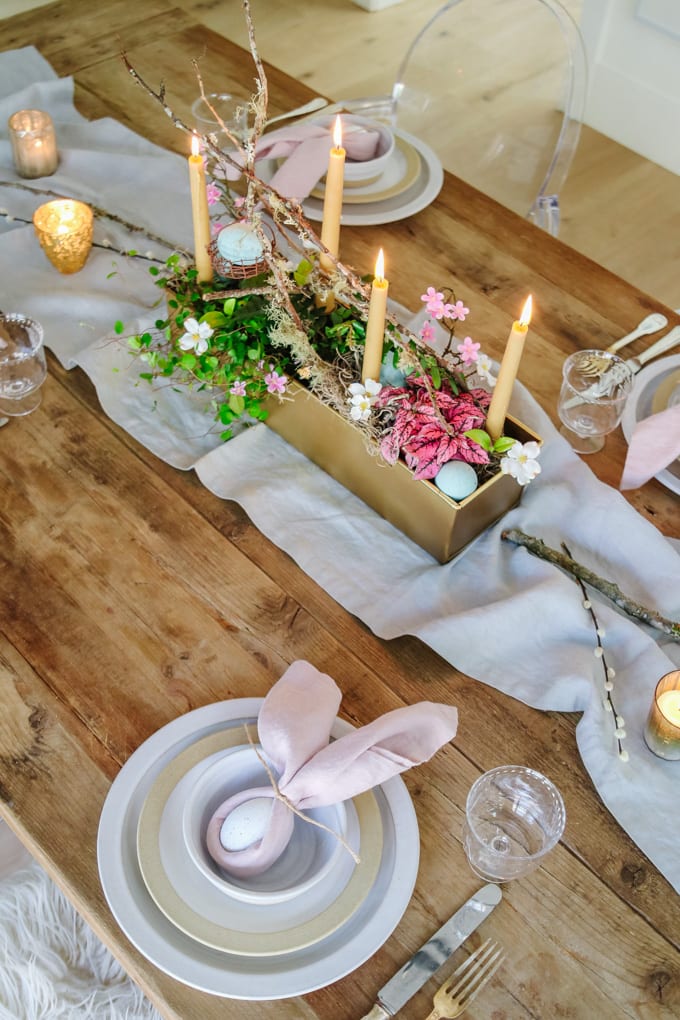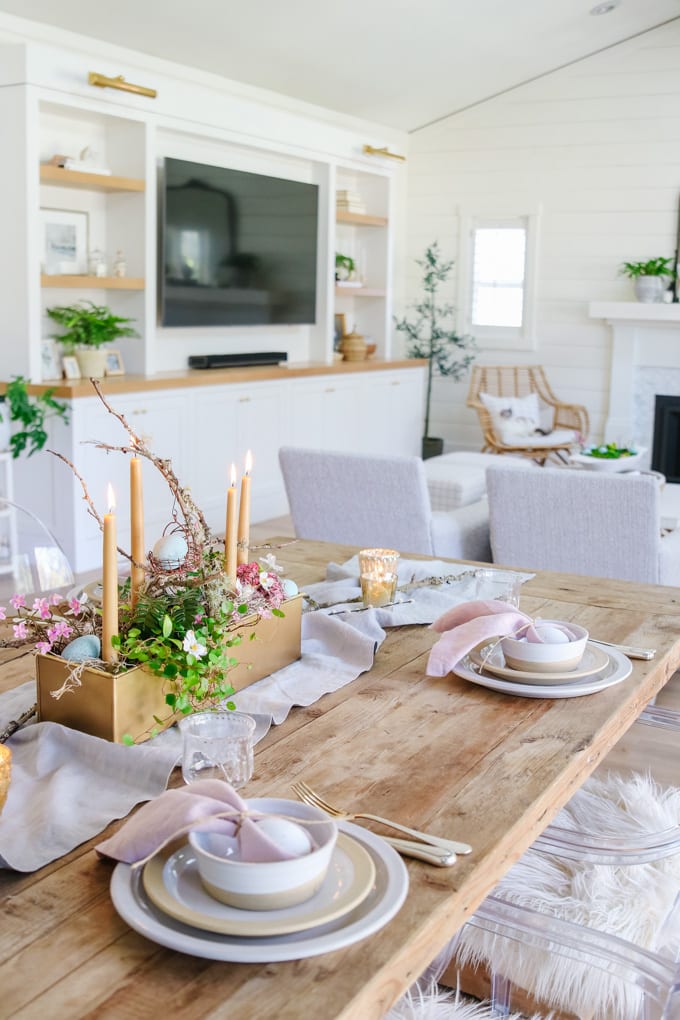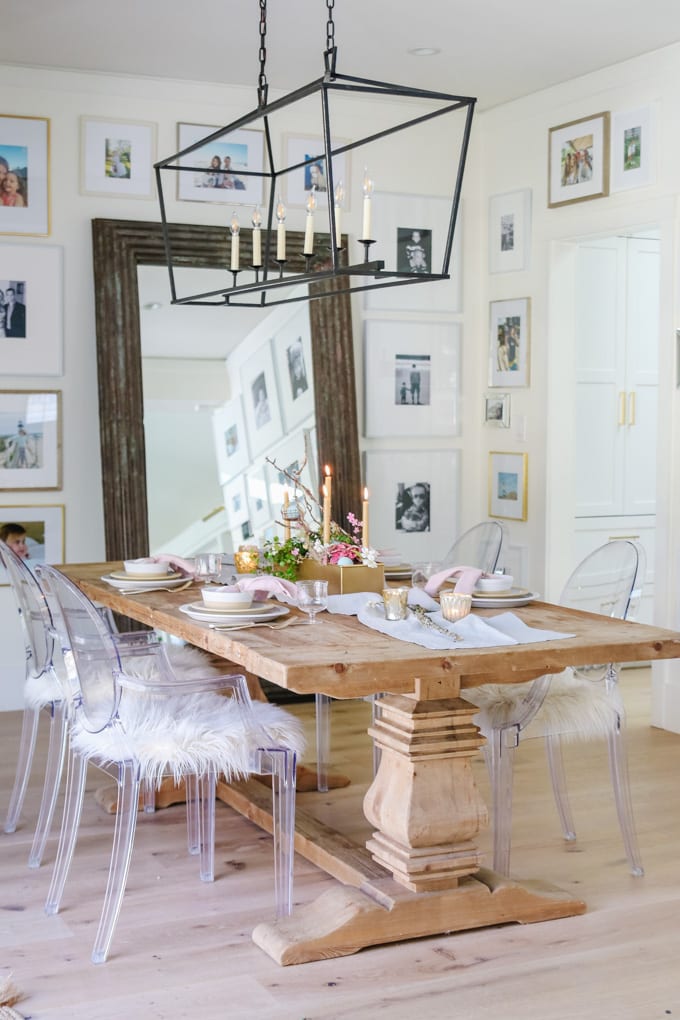 Spring always signals the urge in me to use more color especially lots of bright greens.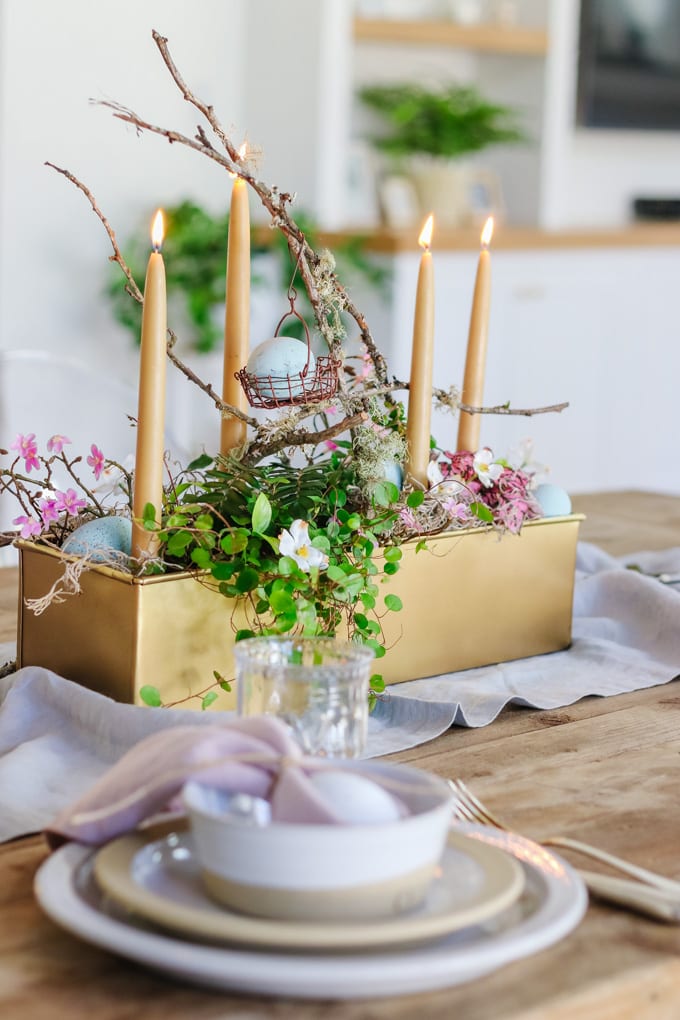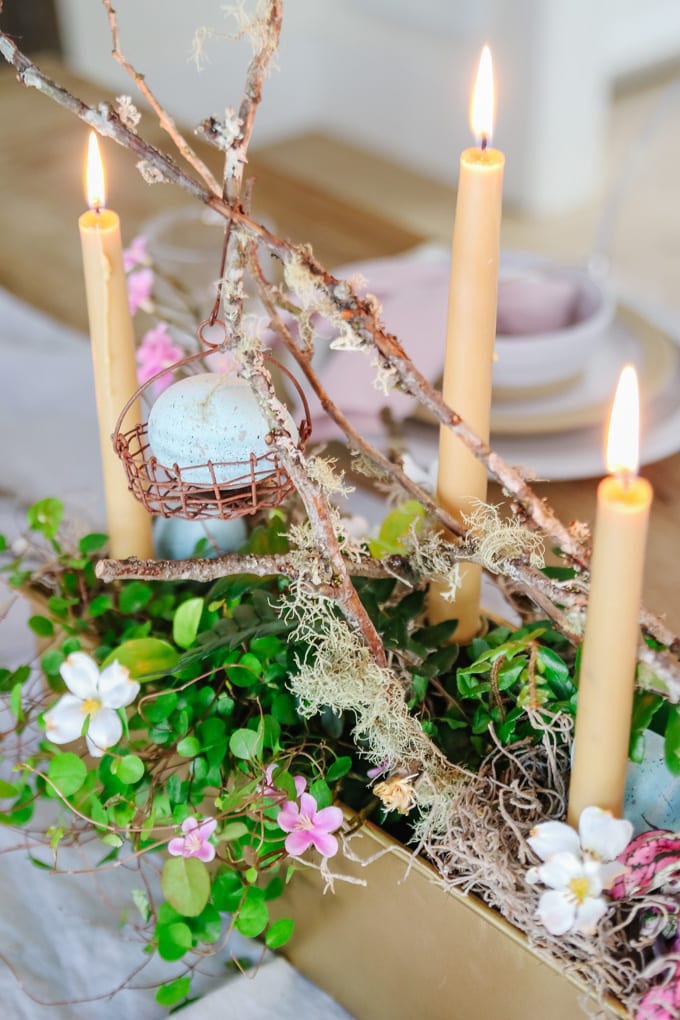 I created this living centerpiece with potted plants, branches and faux flowers. I love it so much that I think it deserves it's own post. I'll be sharing all the details on how I created it tomorrow.
Neutral Easter Place Setting Idea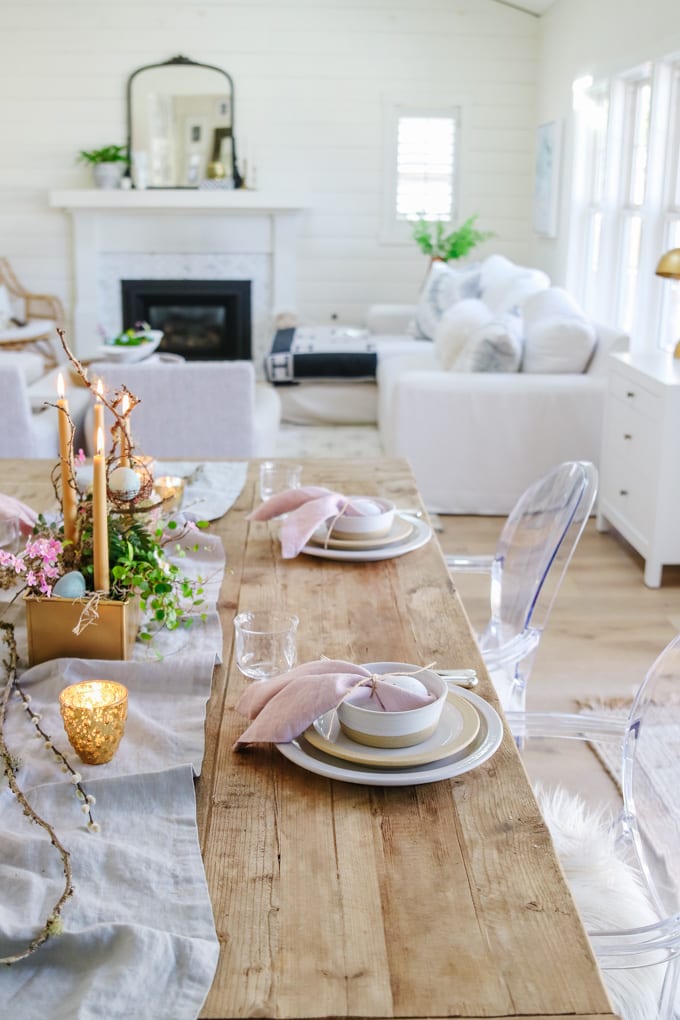 For this natural style easter table I wanted an organic and simple place setting.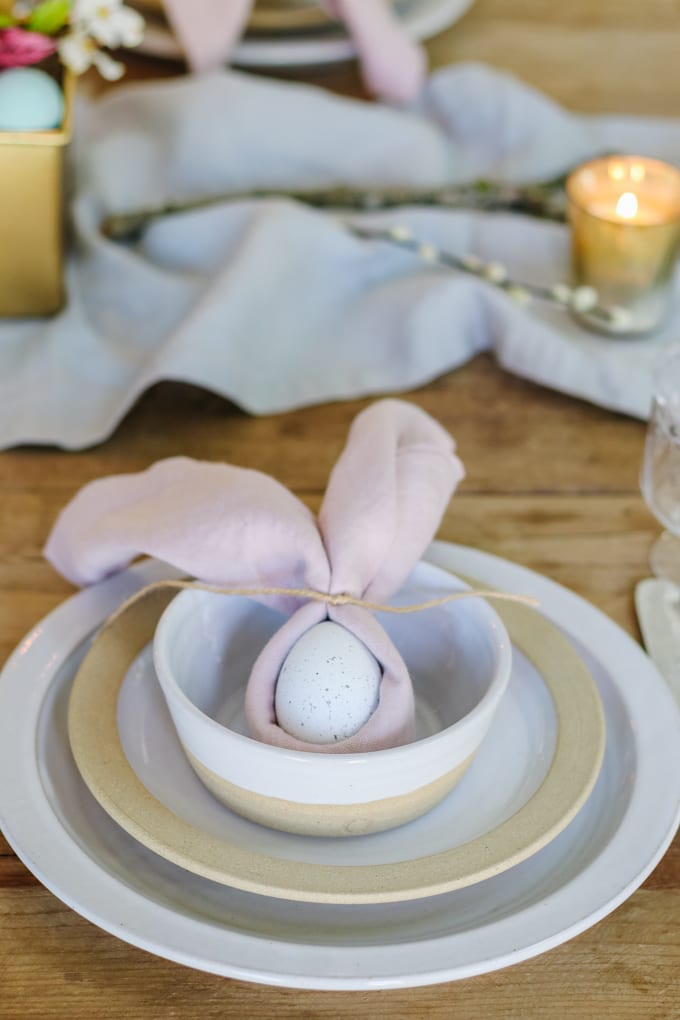 I used my trusty Farmhouse Pottery plates and bowls. These are our everyday plates and I think they feel just as special for holidays. Each piece is made by hand in Vermont and I love the character they add to every table, no matter the occasion.
How To Fold Easter Bunny Ear Napkins
Now, to make this table feel a bit more Easter-y, I folded the napkins into bunny ears. I'm sure you've seen these before. They aren't hard to do, but I will show you how. I used my Painted Robins Eggs that I shared yesterday in the center of the napkins.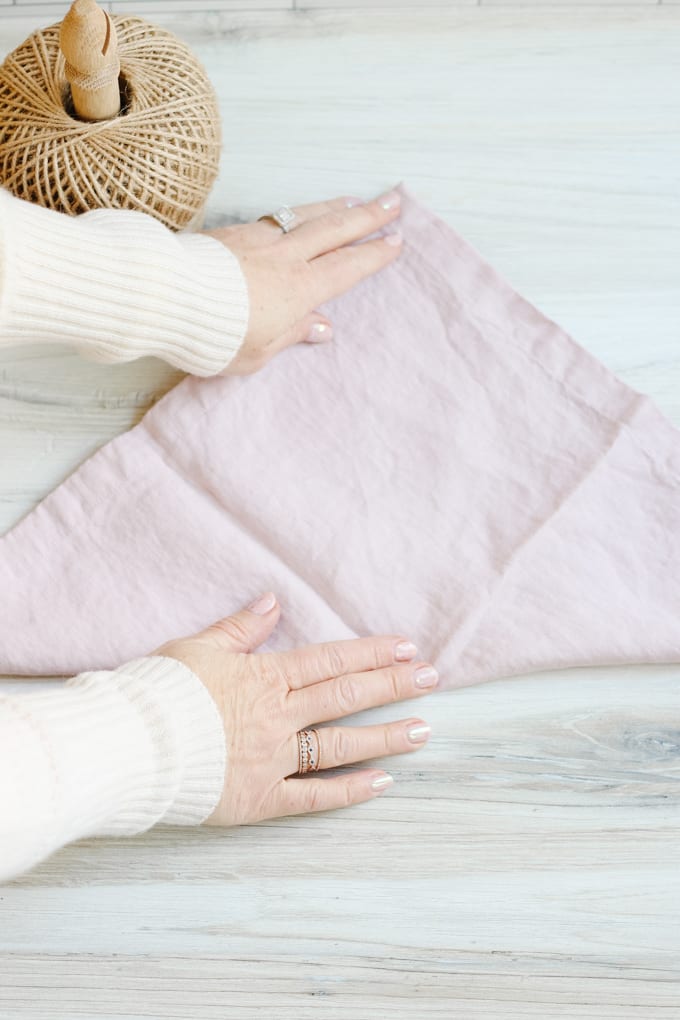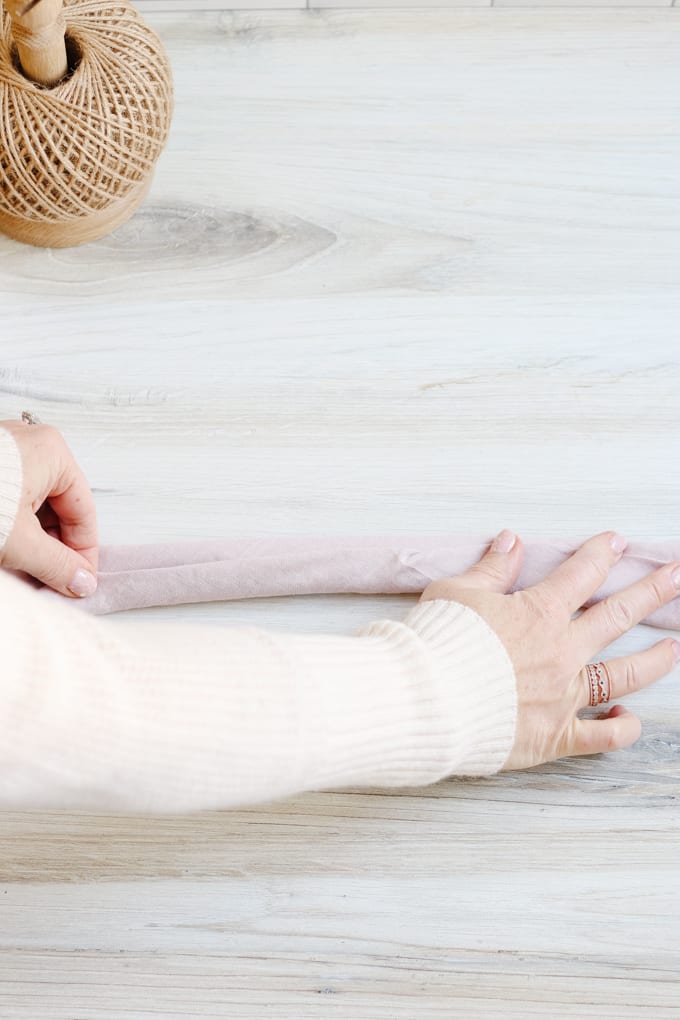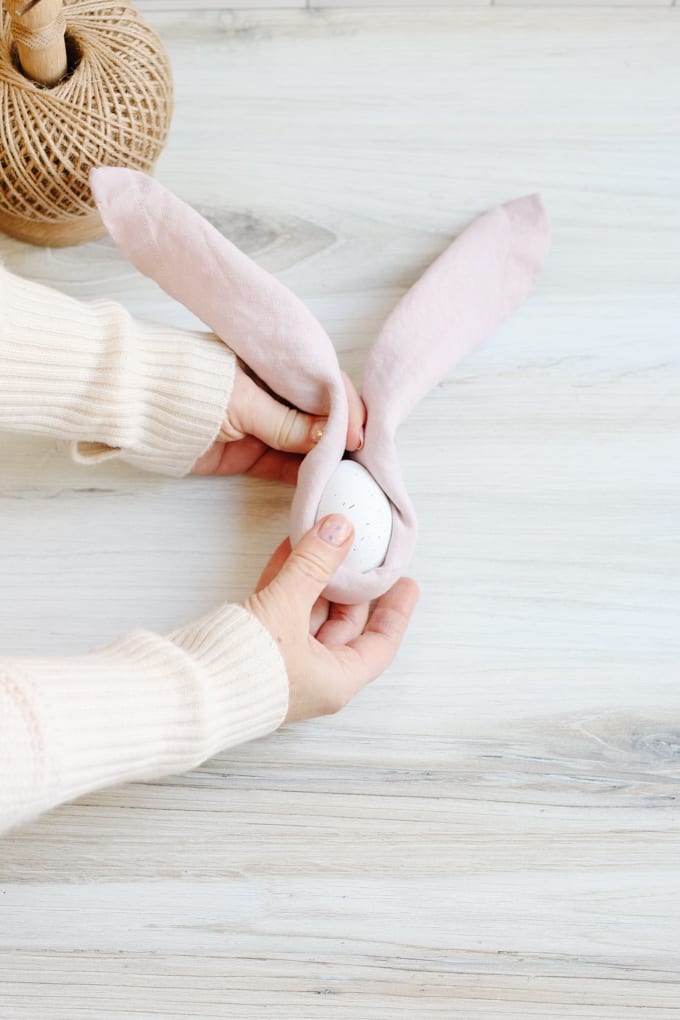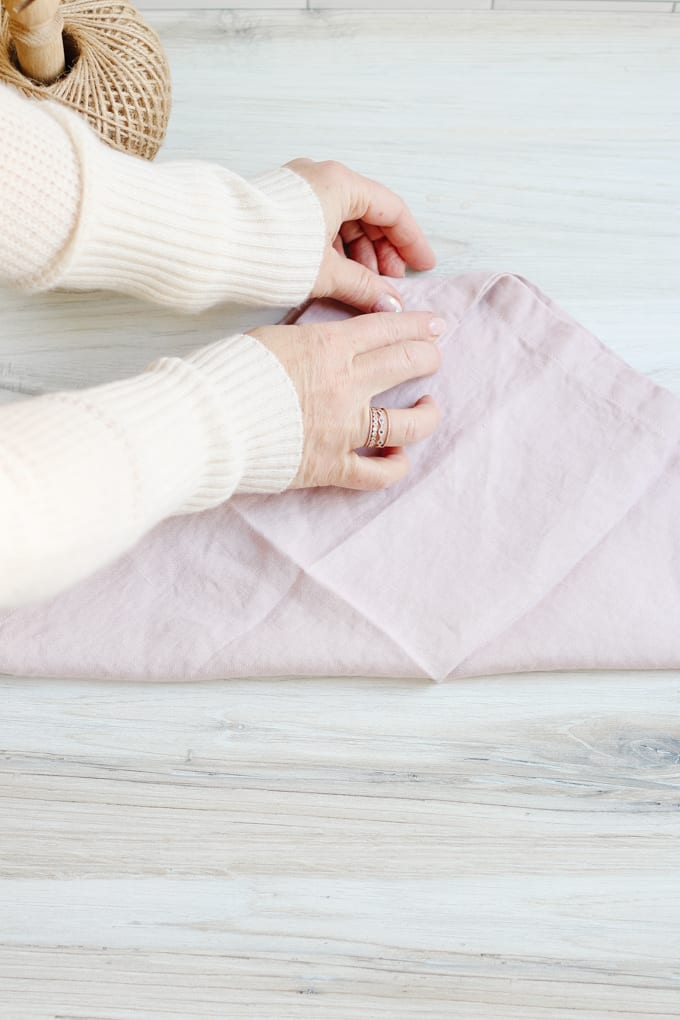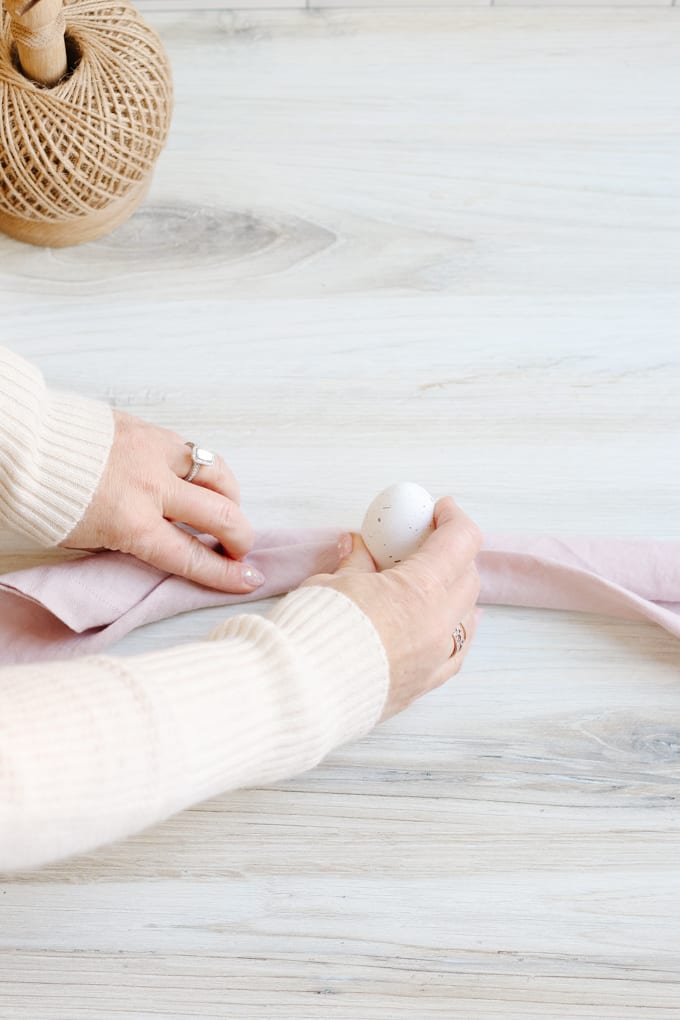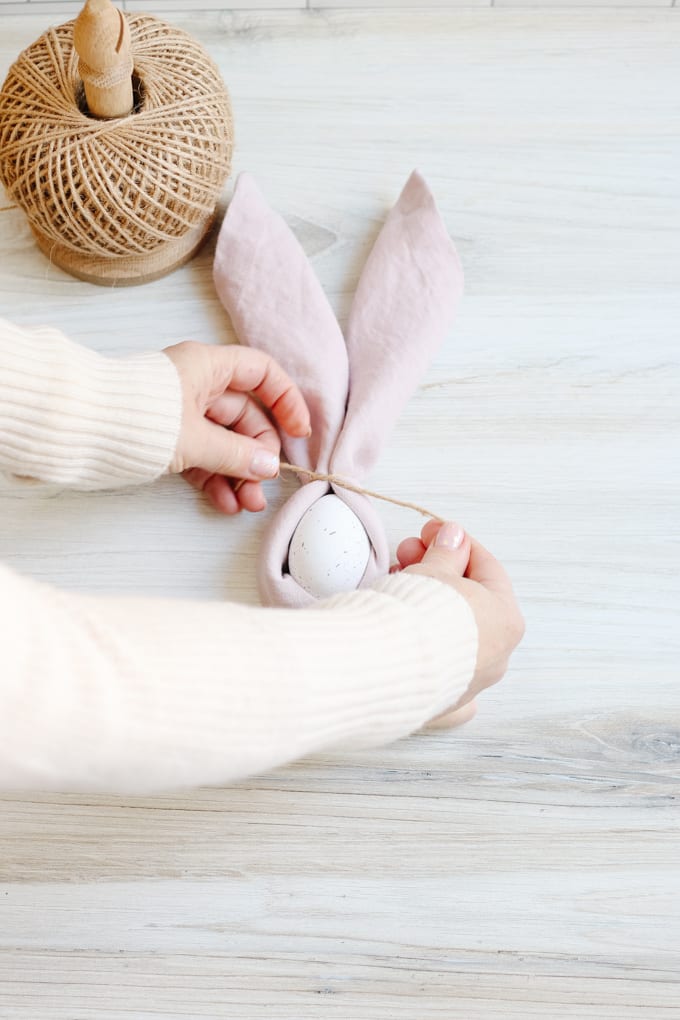 Fold a napkin in half, into a triangle shape. Start folding the napkin beginning at the top of the triangle. Use 1″ folds. Continue until you have folded the napkin into a long piece. Place an egg in the center and pull the ends up around the top of the egg. Secure with a ribbon or string.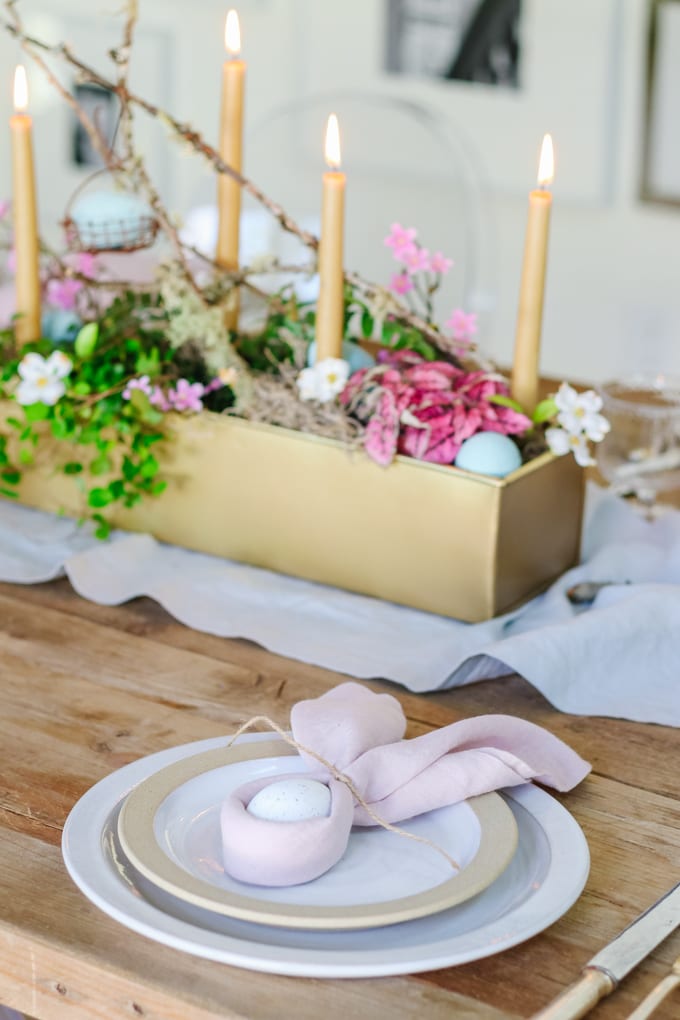 Easy and cute Easter Bunny Ear Napkins! I used a pale pink linen napkin and a burlap twine to secure the ears.
Then I added my antique flatware from Elsie Green to this natural style easter table. I believe that if you have great foundation place setting pieces, you can pull together a beautiful table – no matter the holiday or occasion.
Natural Style Easter Centerpiece Idea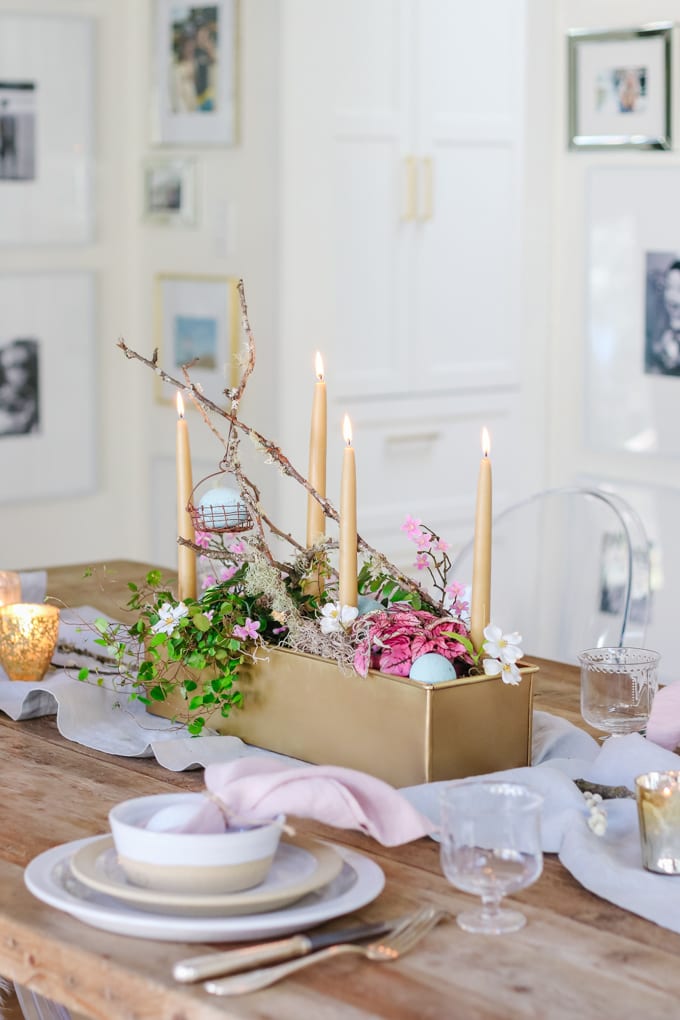 Down the center of the table I draped a soft grey linen table runner.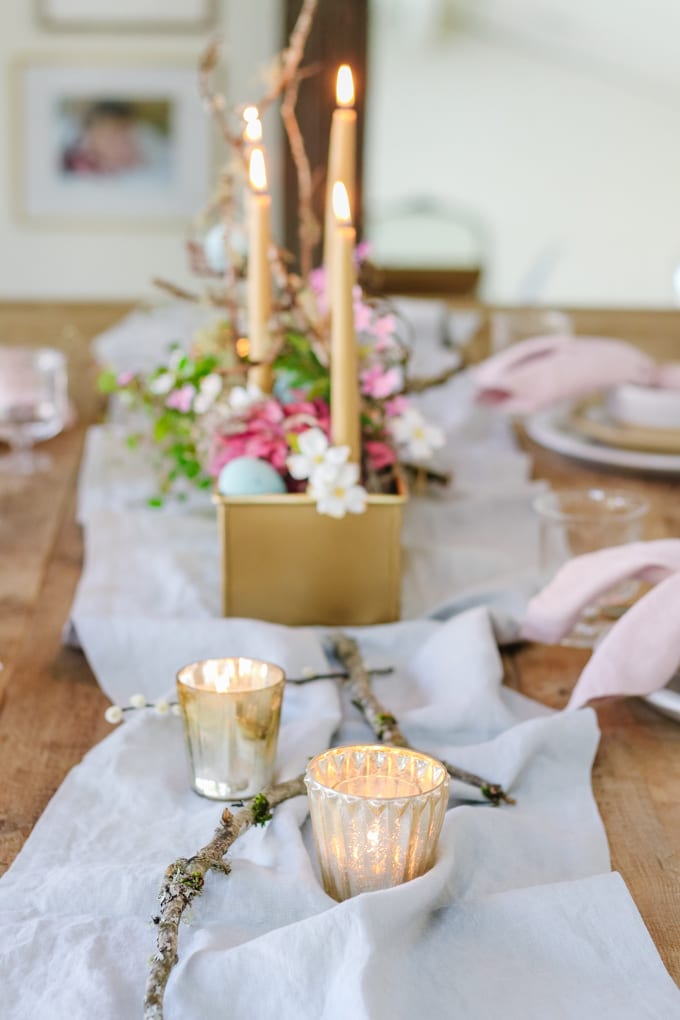 Rather than pull it taut and straight, I left it kind of haphazardly bunched up. I like how it feels more casual and organic.
I added a few foraged branches and some votives with tea lights to continue the organic and natural style easter table theme.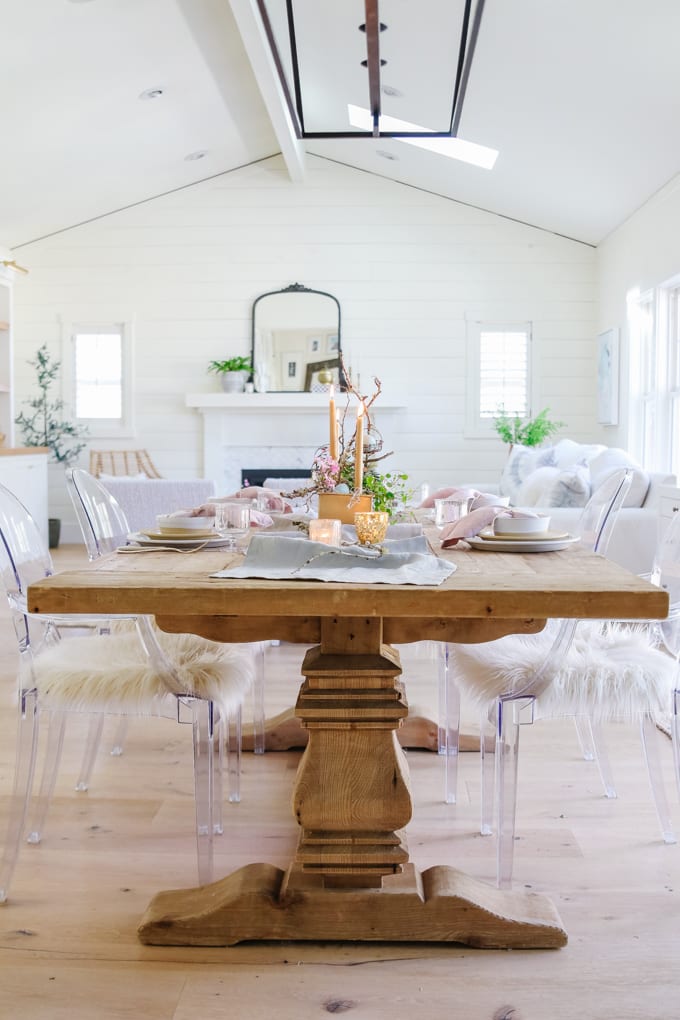 Shop Items Seen In This Post
Here I have linked items from my home that are in this blog post. You can also visit the SHOP MY HOME page for links and sources through my home.

More Easter Table Ideas
Now, be sure to check out these beautiful tables that my friends are also sharing on their blogs today. So much inspiration for your Easter table!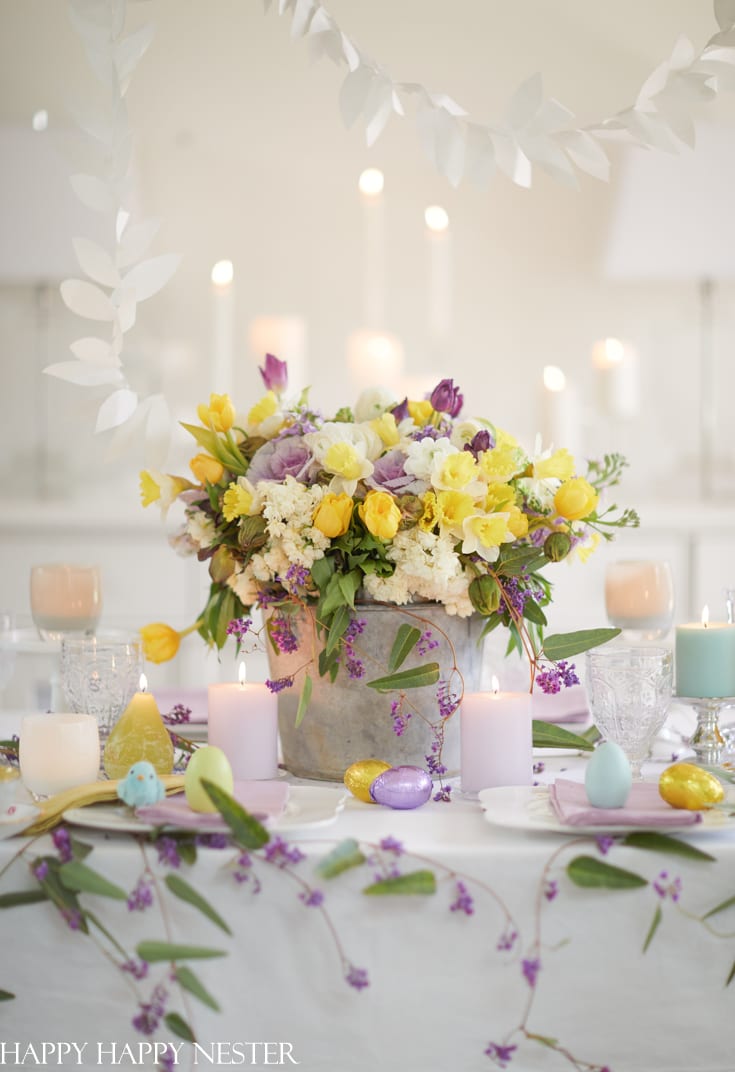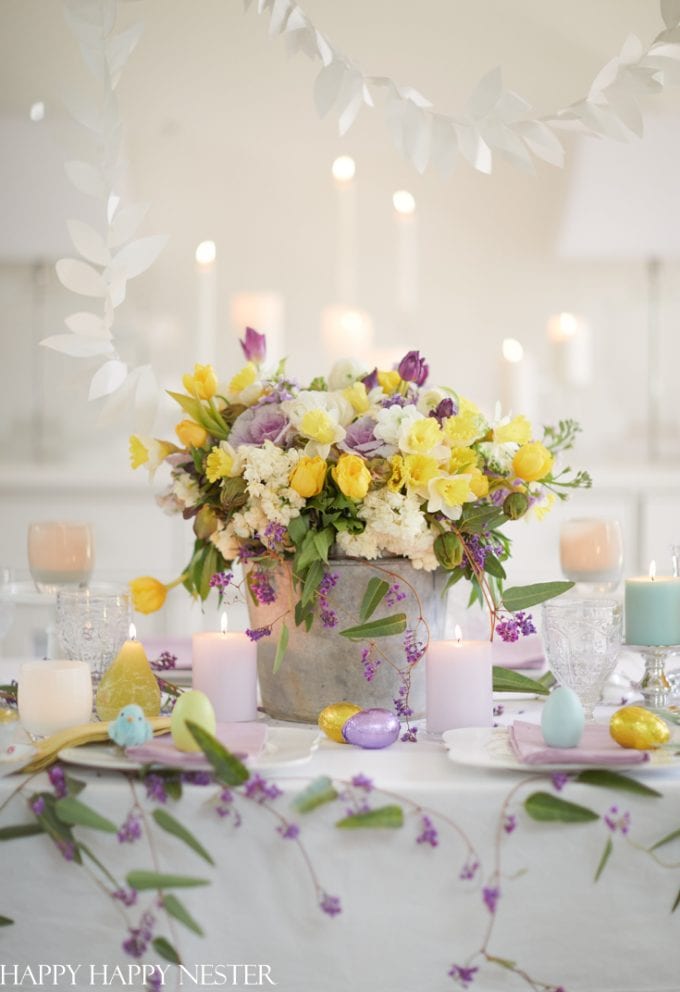 Do you need spring decorating ideas for your dining room table? Freshen up any table with this spring table setting of flowers and eggs. This easy Easter table is easy to create with just a few decor elements.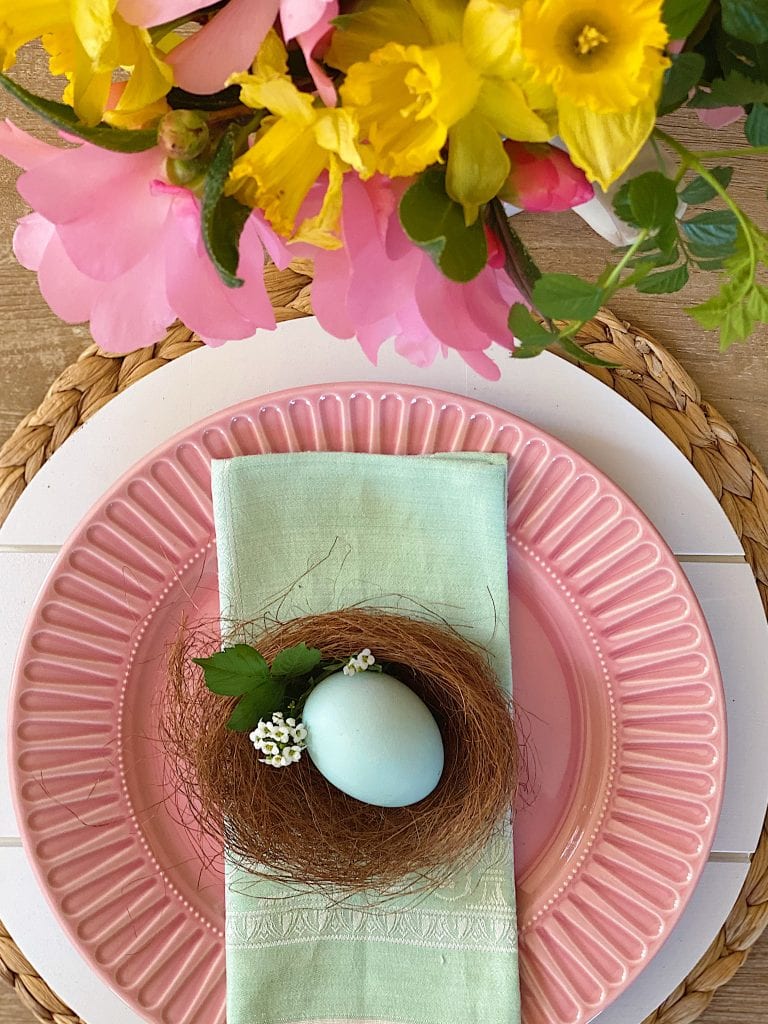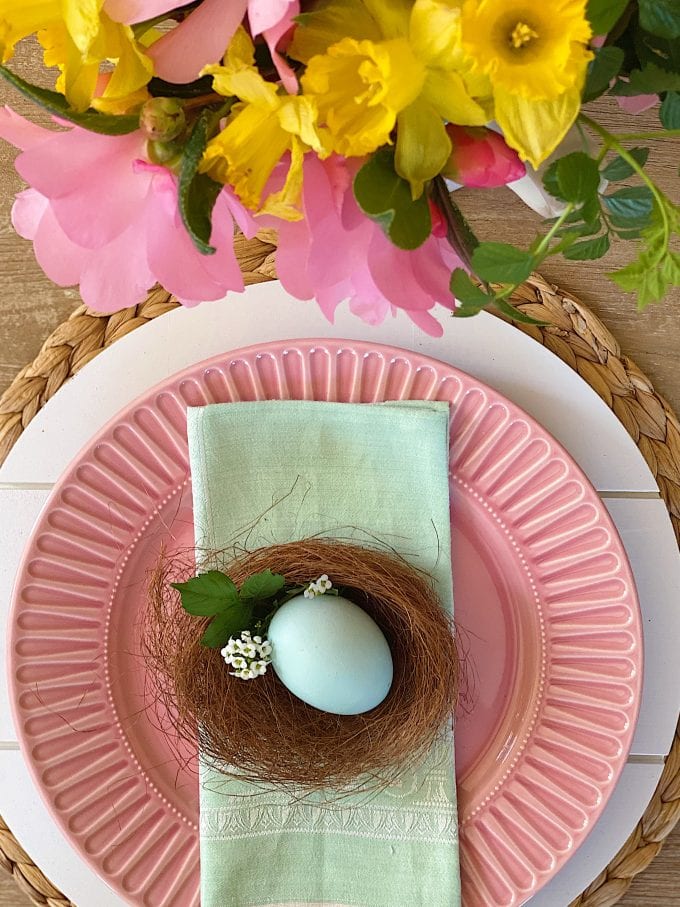 Today Leslie is sharing a very colorful table for Easter dinner. It is easy, simple, and really fun to create.
And from the Modern Glam archives…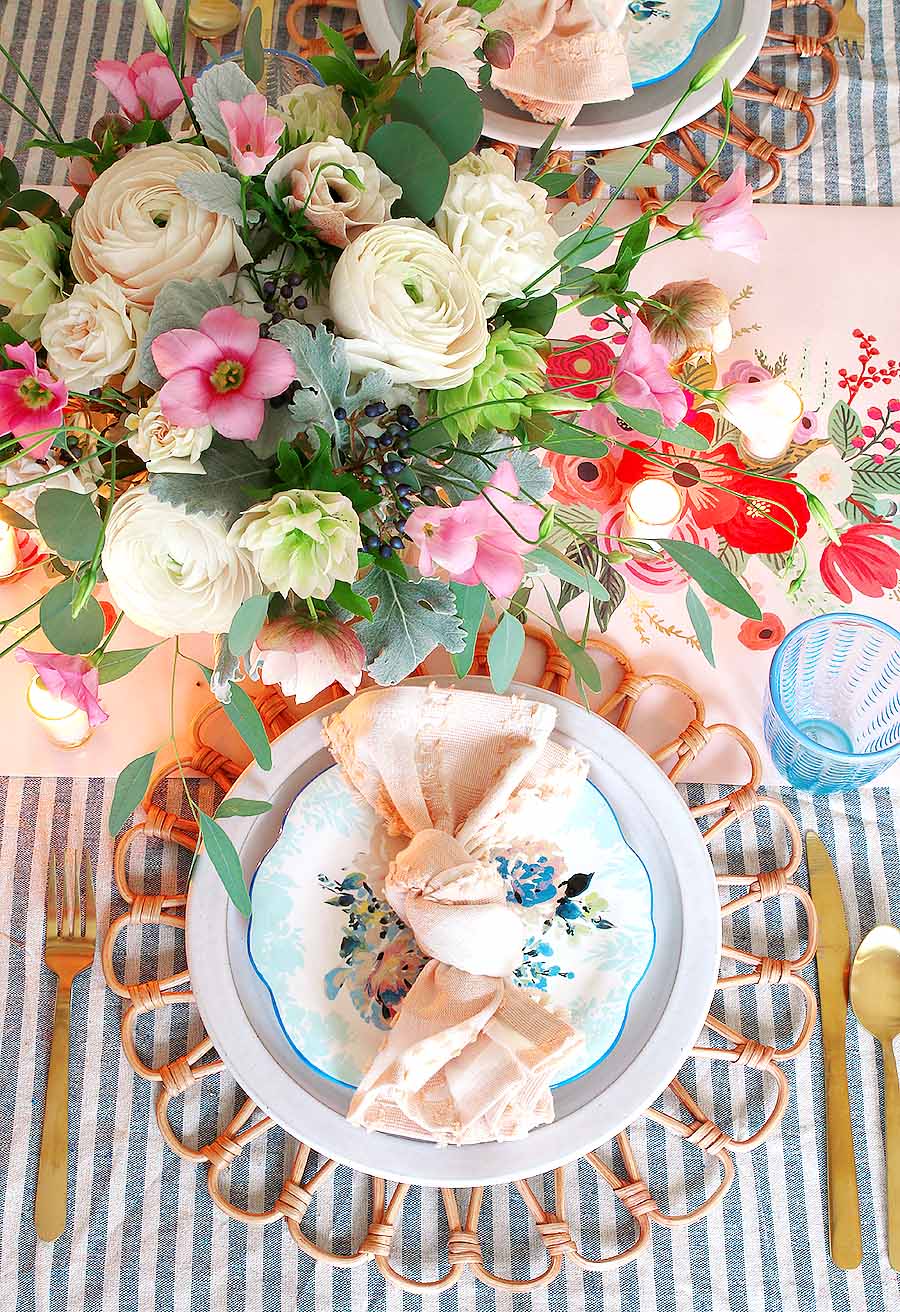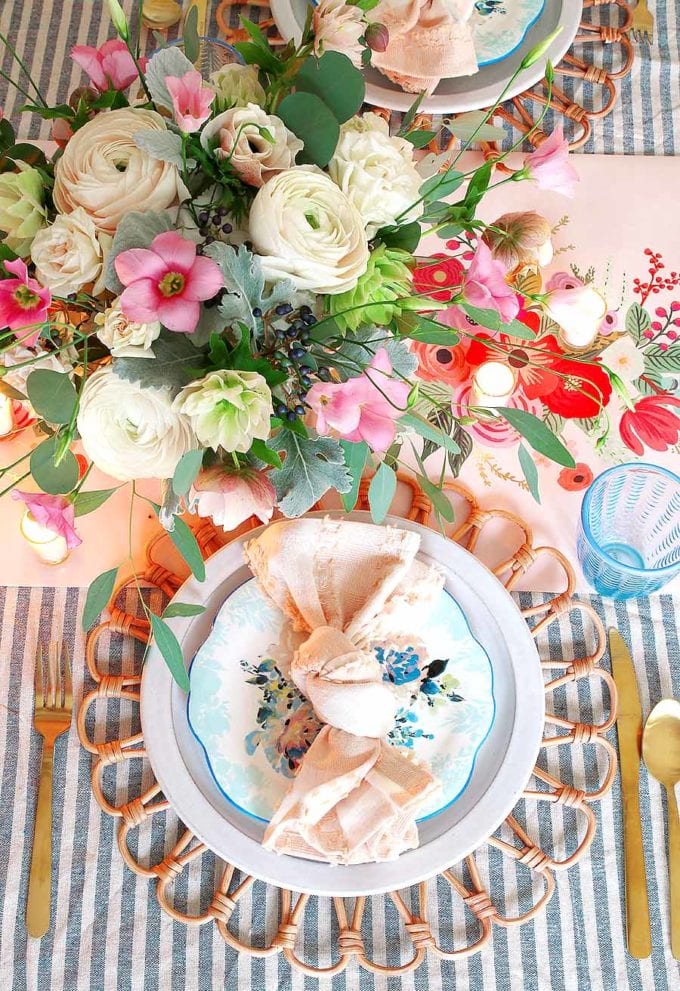 This is one of my favorite tables of all time. This Pink and Blue Easter Table screams spring and is so cheerful.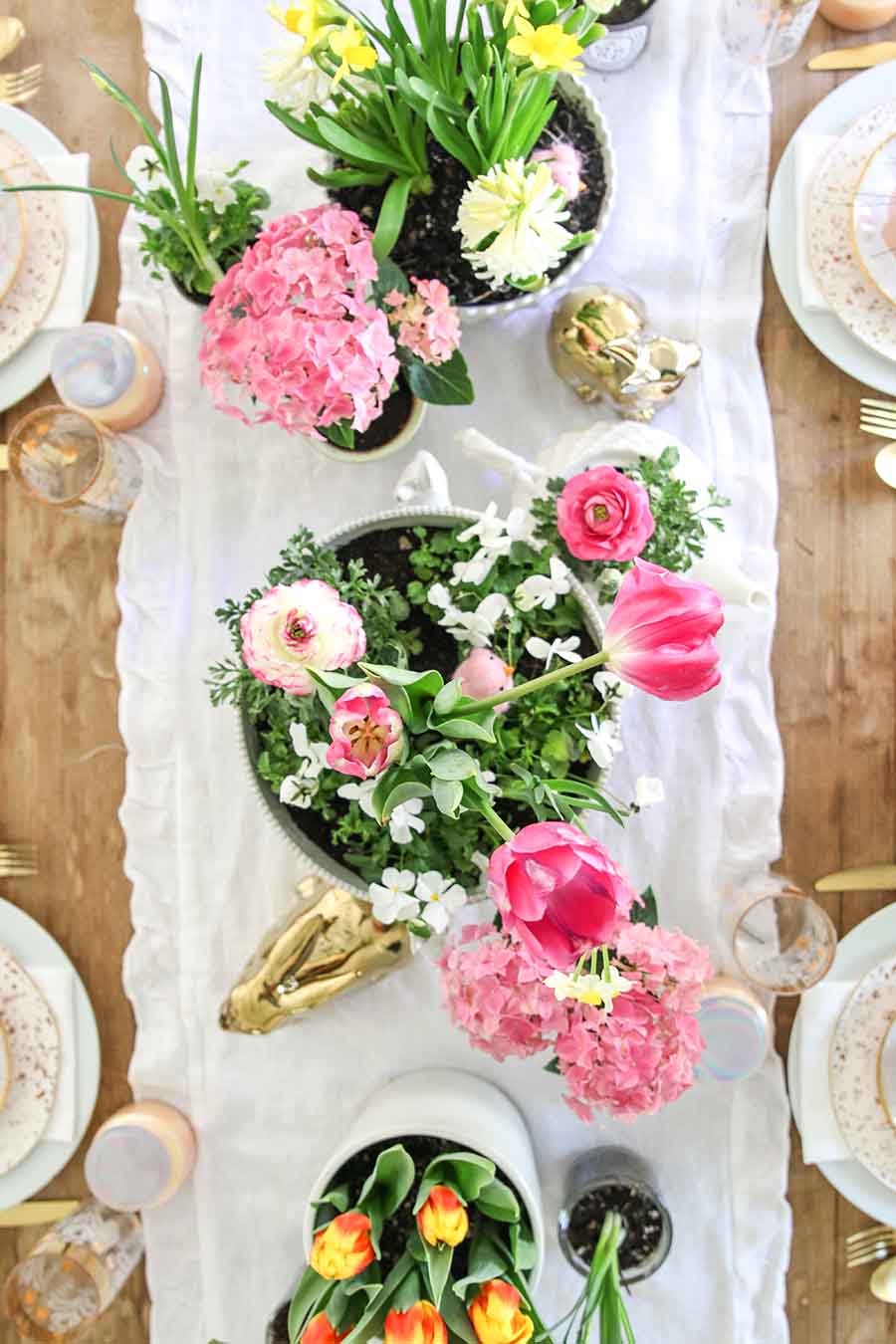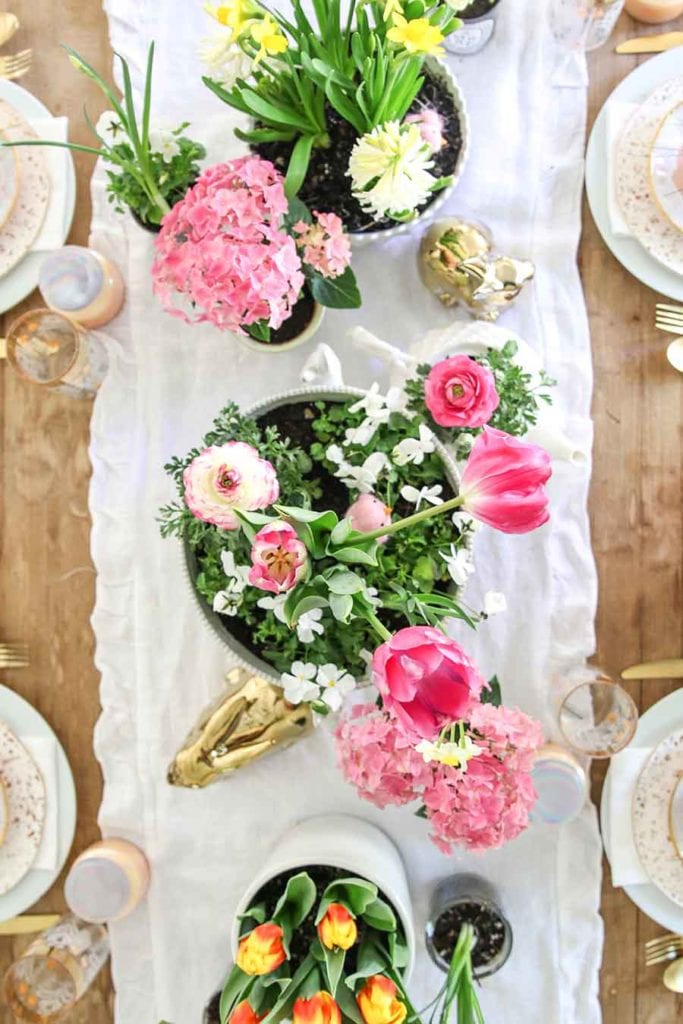 This Simple and Fresh Easter Table is set with potted flowers that can be used outdoors after Easter dinner is served! This is a great idea and a simple way to make a big impact for your centerpiece.