Nothing says summer like red, white and blue! I love to add a little 4th of July decor to our front porch for summer. And it doesn't take much to transform your porch into a patriotic scene. Check out my favorite patriotic front porch decorating ideas!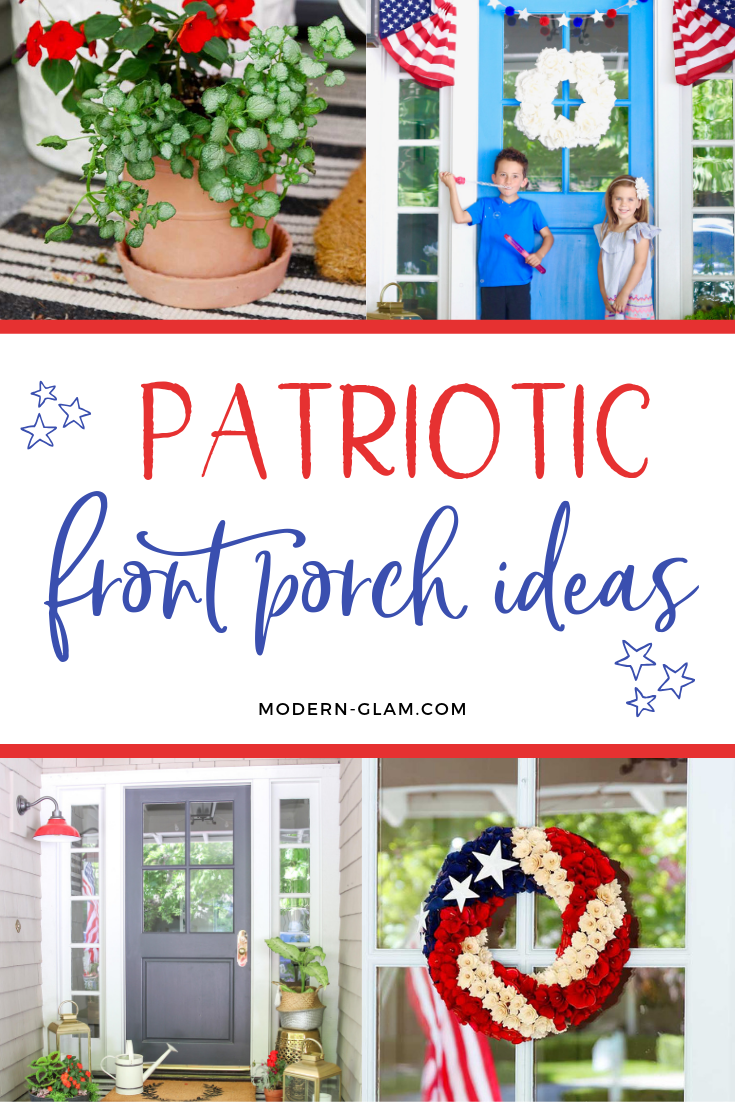 Patriotic Front Porch Decorating Ideas
A festive and patriotic front porch is always in season, but it seems they pop up more frequently around Memorial Day, the 4th of July and Labor Day. And decorating your porch in red, white and blue is a great way to show pride in your country!
Check out some of my favorite patriotic front porch scenes from the years past. And then I will show you how I've decorated my front door for the 4th this year!
Classic 4th of July Front Door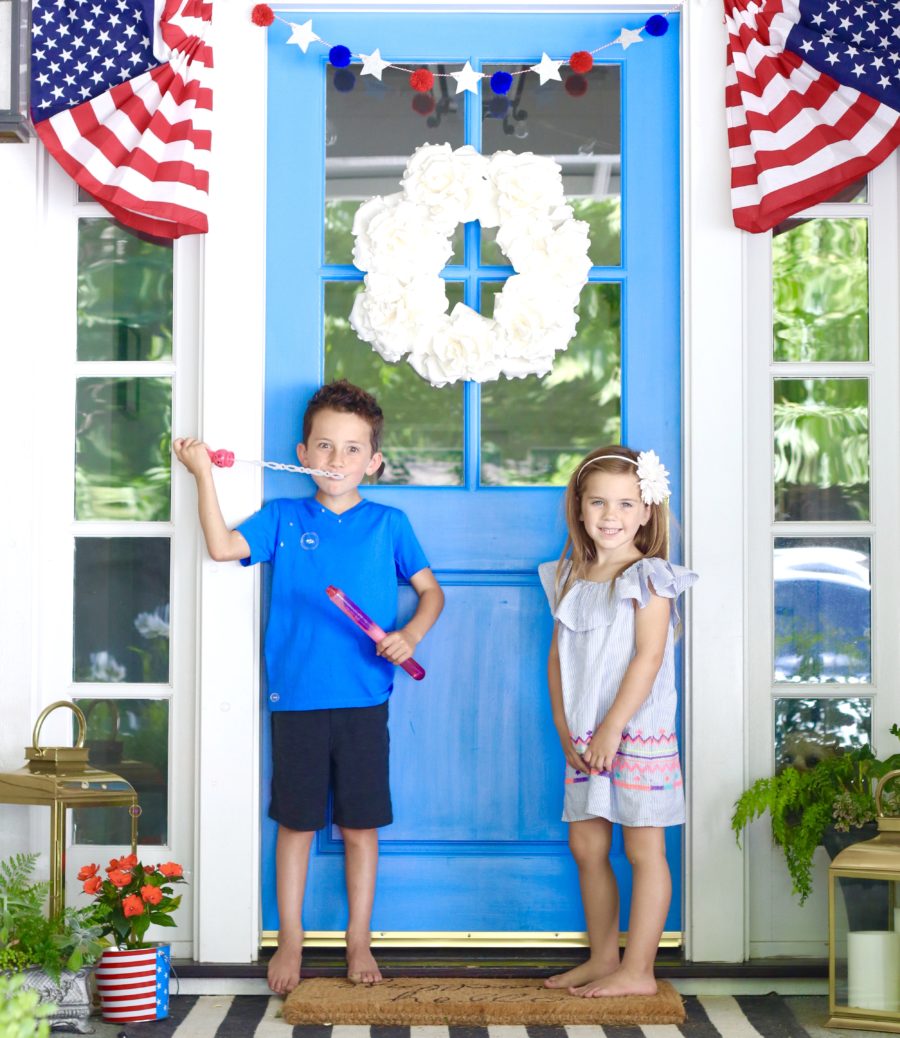 A few years back my front door was painted this beautiful blue color inspired from my trip to Paris. It was the perfect background for this patriotic scene. Color is Blue Lobster from Valspar.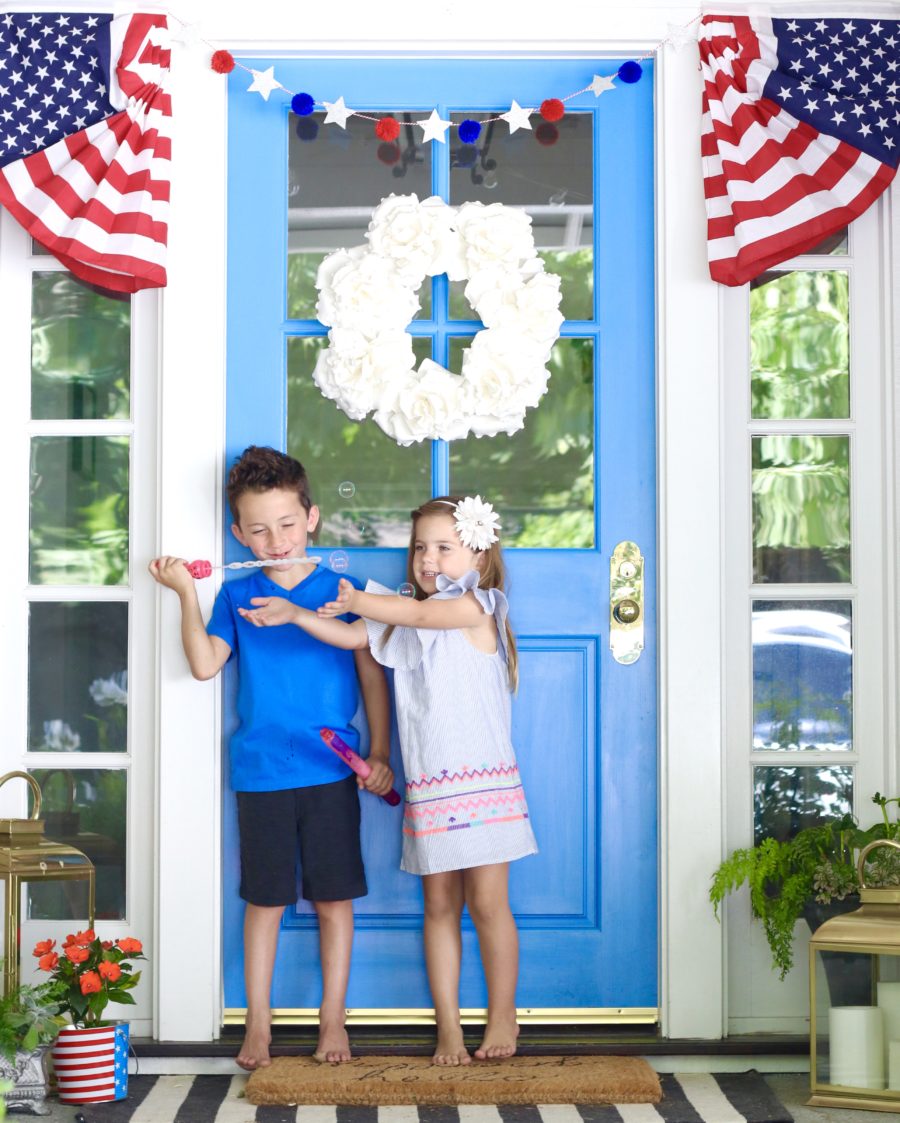 I added flag bunting to the sidelights and a Target dollar section pom pom garland above the door. Another dollar section find, this flag bucket makes for an impromptu pot for some red impatiens.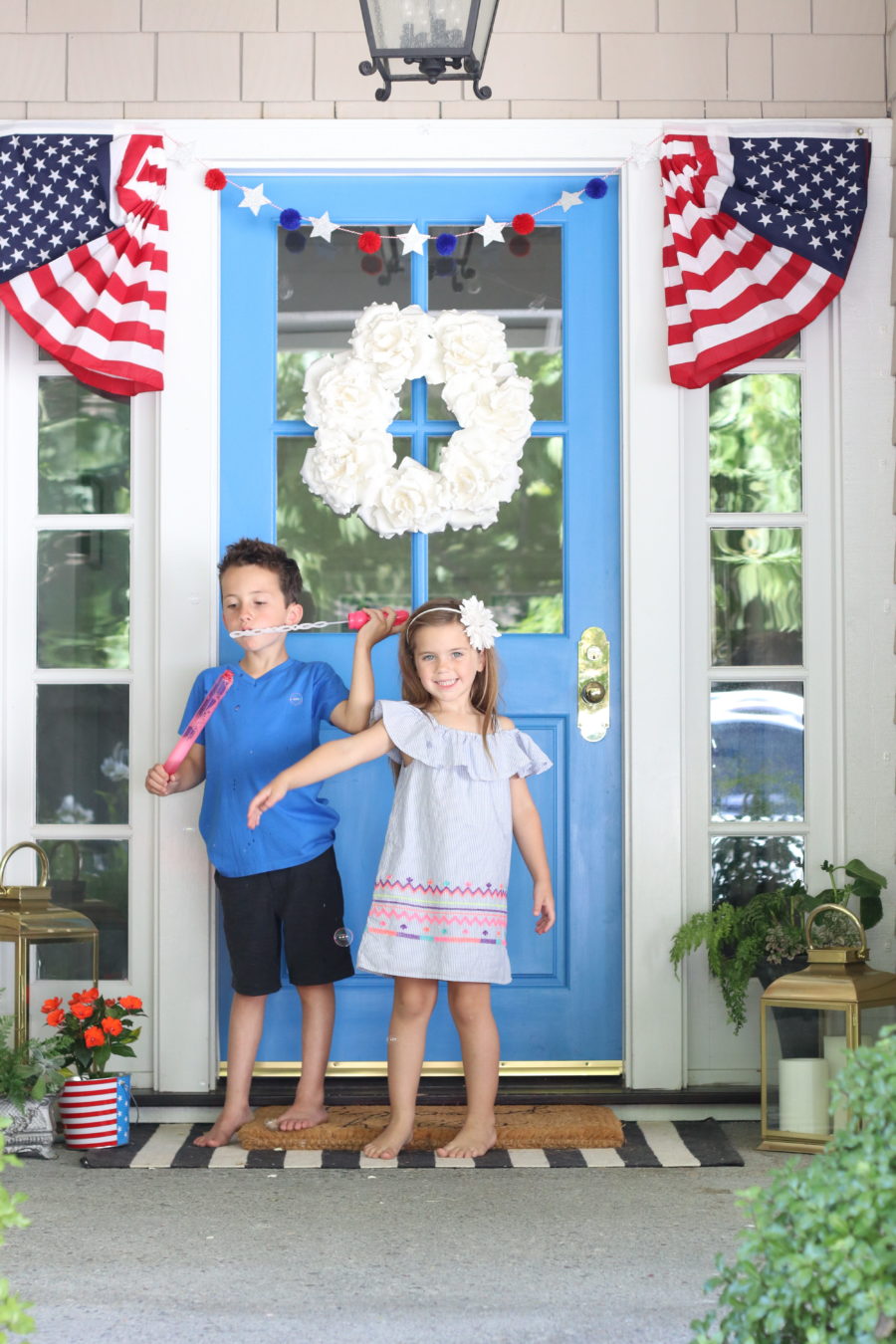 Oh how I miss my kids being this little! They no longer want to pose for my pictures. So sad!
Modern Patriotic Front Porch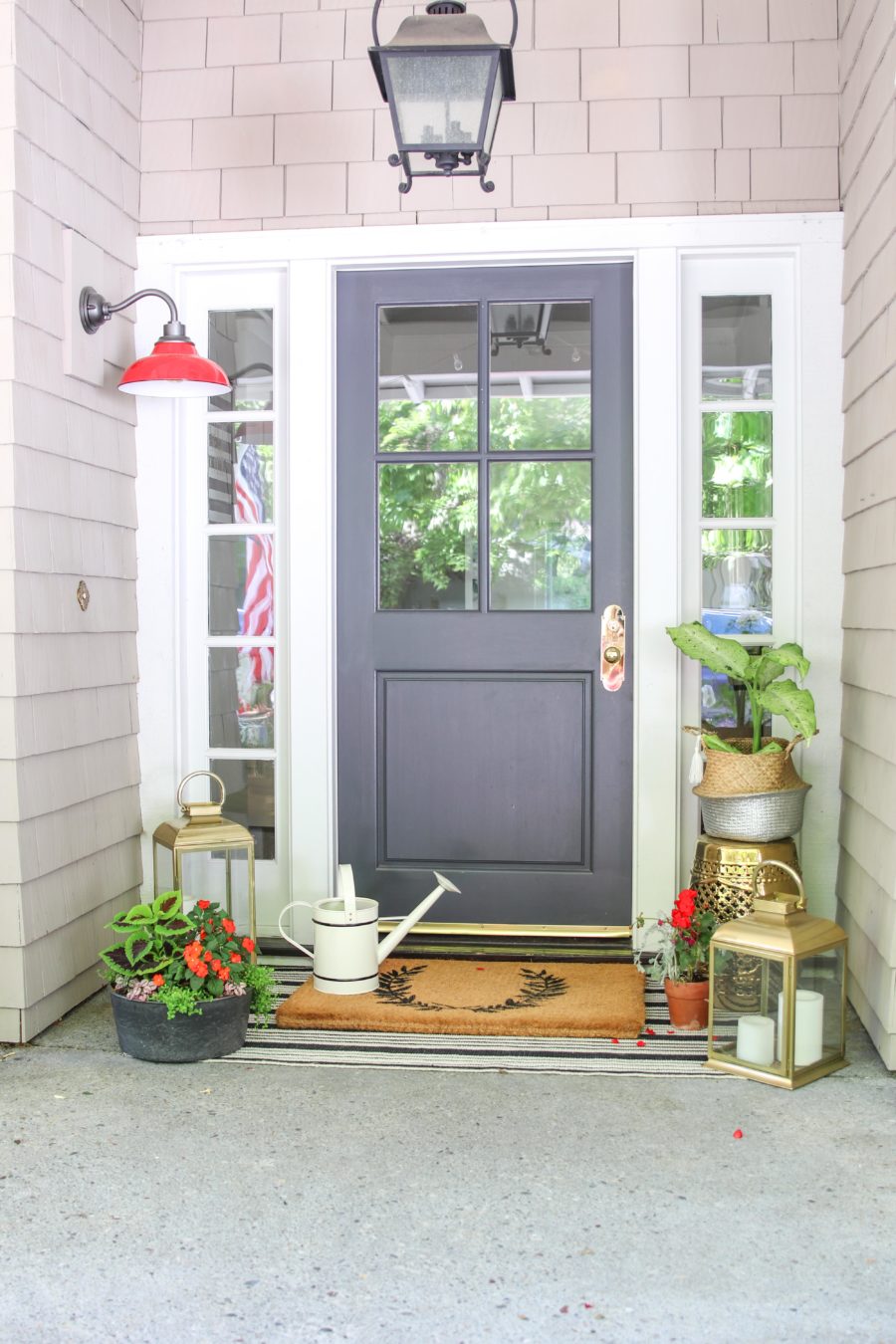 This modern farmhouse front porch has pops of red that feel summery and patriotic. We have our American flag hung and the reds are reflected in summer plantings of geraniums, impatiens and coleus.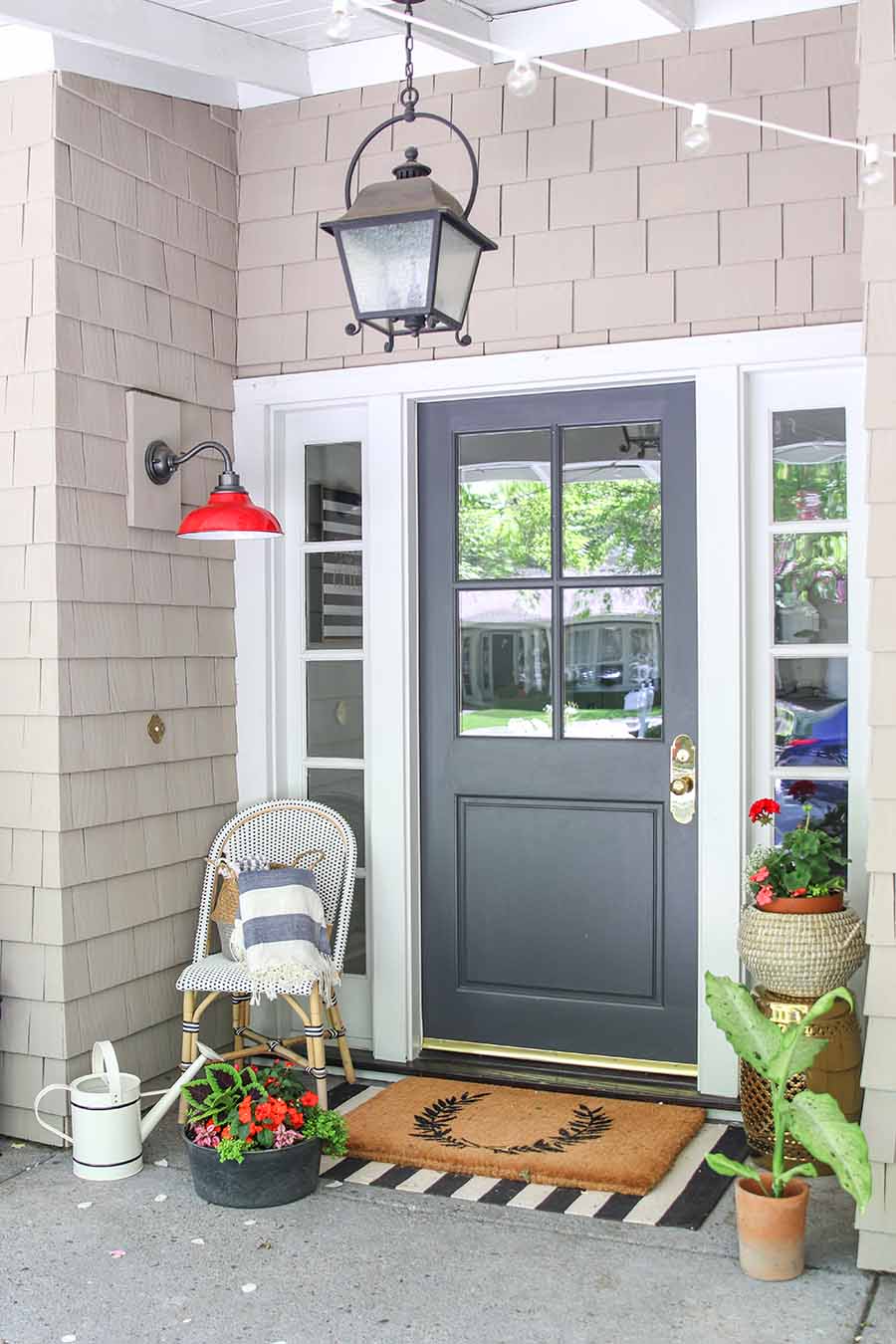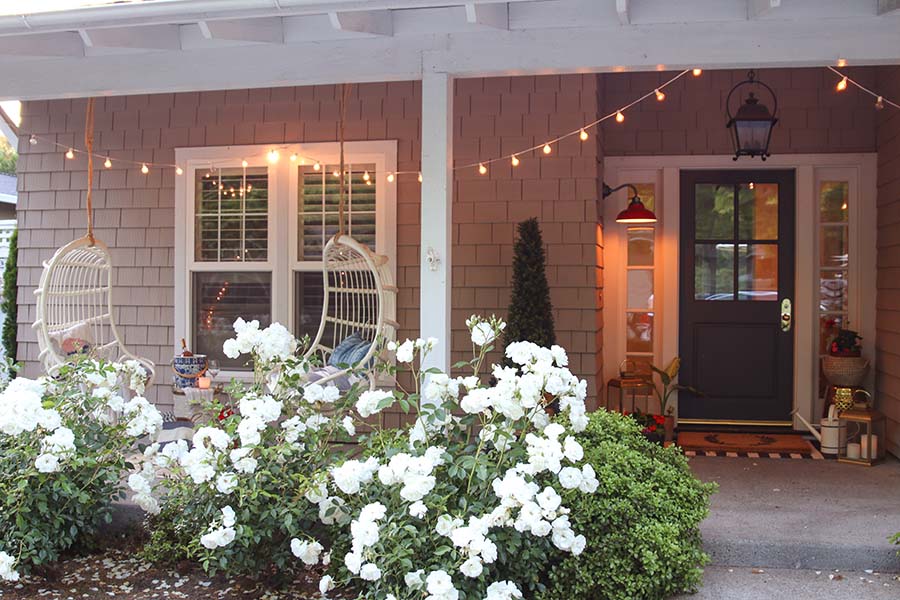 The red, white and blue decor is carried over into our favorite summer spot to relax. These hanging chairs are have a subtle patriotic theme with red flowers and blue and white pillows.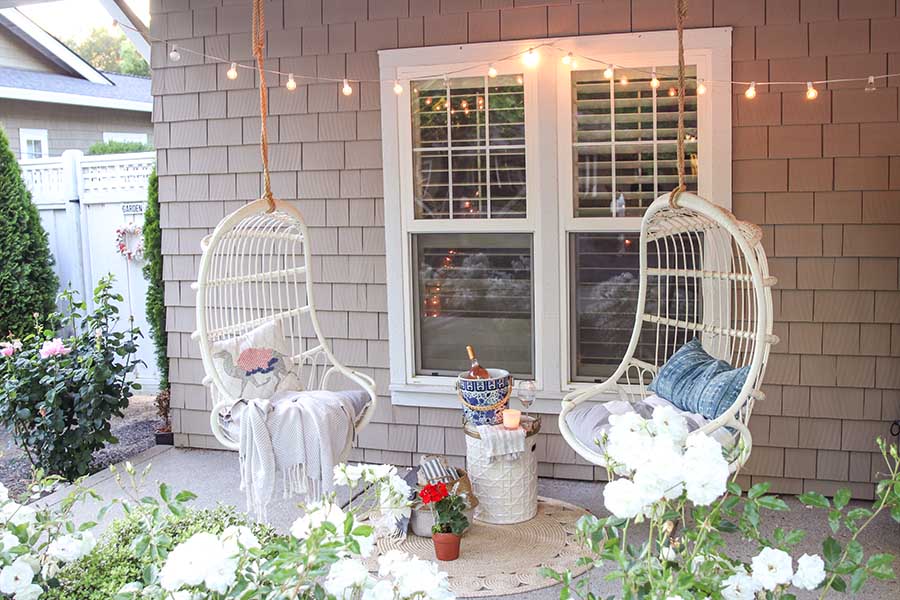 My patriotic front porch this year
This year my front door is shockingly a new color! Ha! If you want to see how I easily paint my front door check out this tutorial: How To Paint Your Front Door In One Afternoon!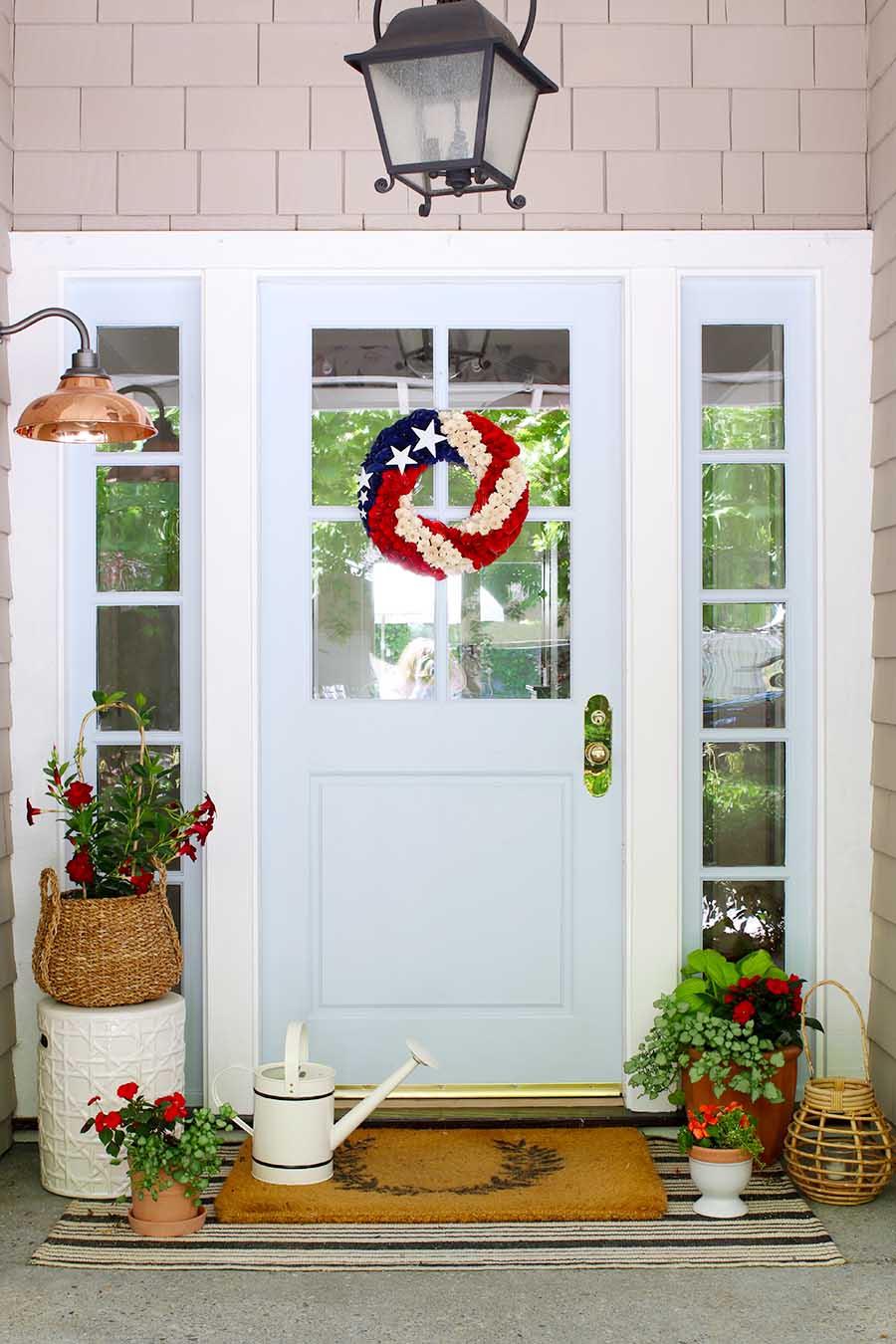 I found this cute and patriotic wreath for my front porch and knew it would be perfect for the Fourth of July! I added some flowers to the pots by the front door to repeat the red, white and blue color scheme.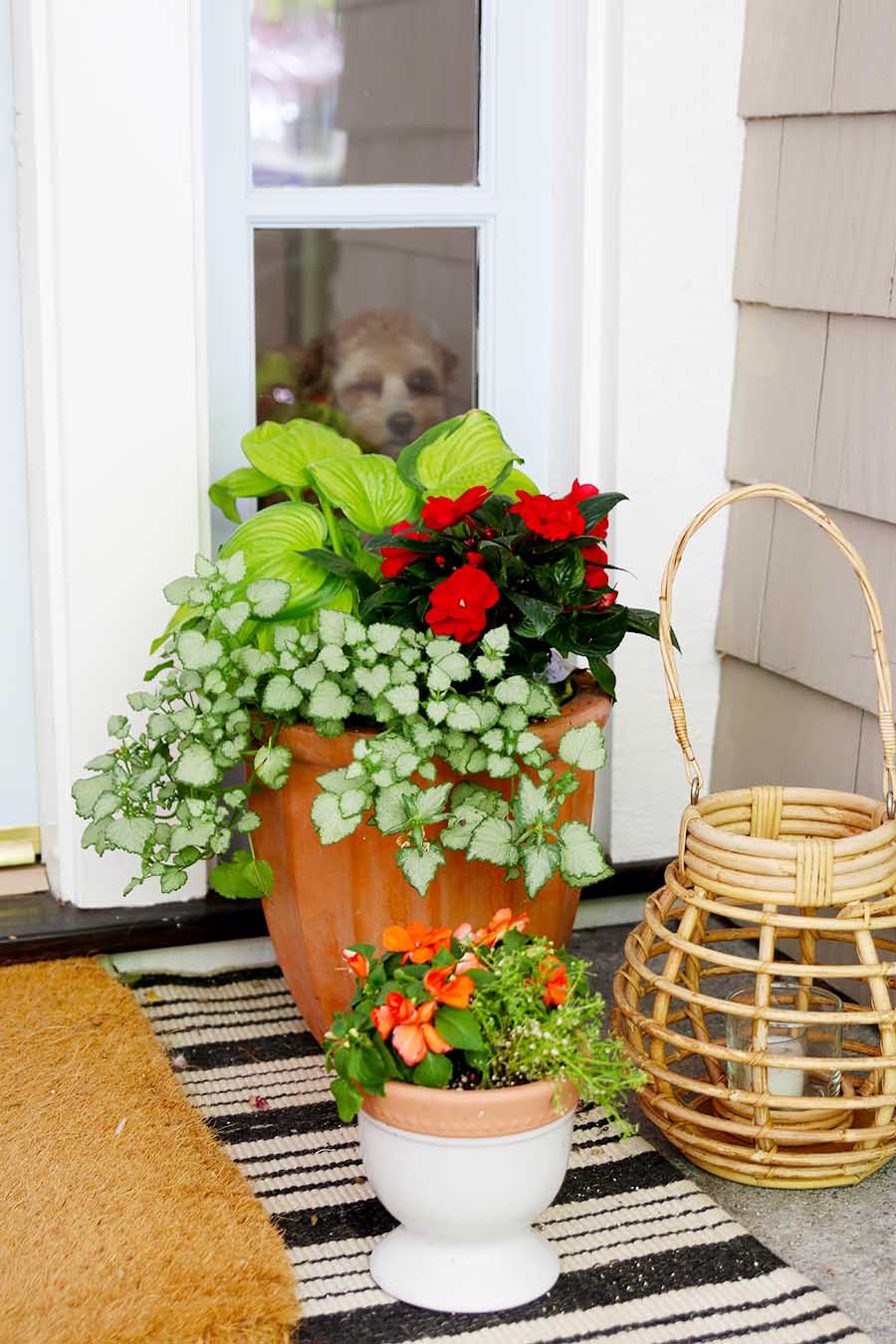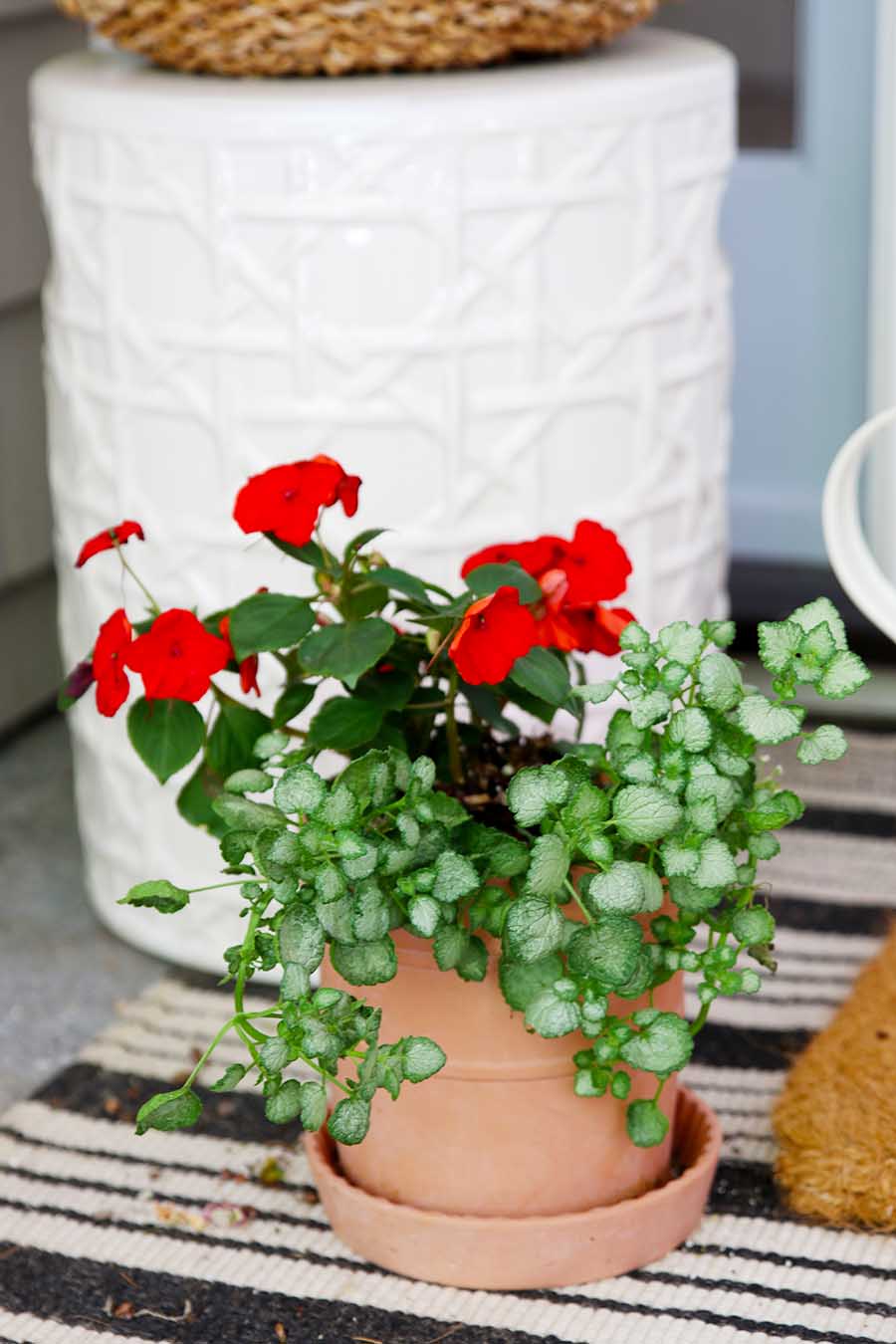 Impatiens, hostas and a trailing silver dead nettle are perfect for the shaded front porch.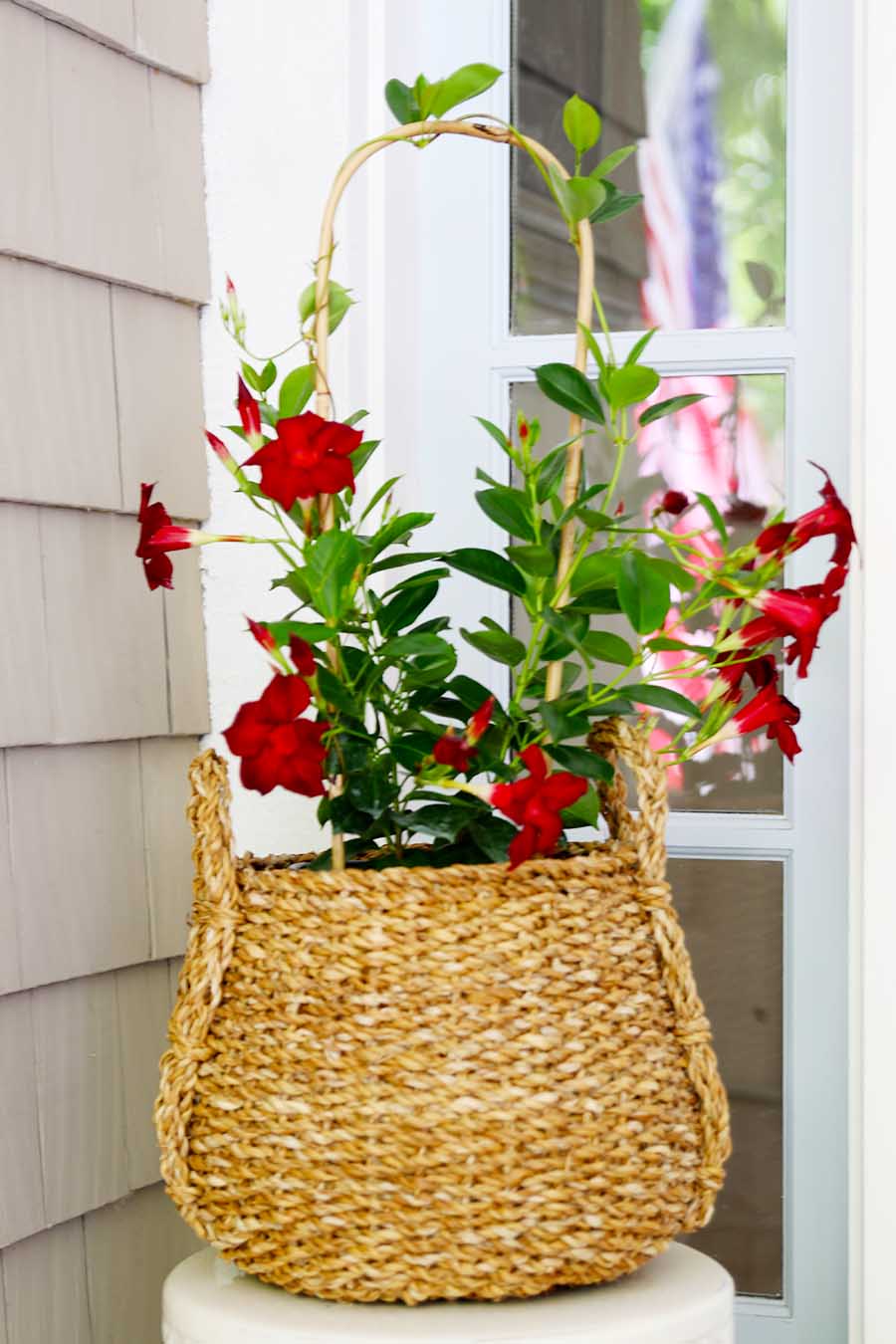 And I filled this basket with a trumpet vine flower. This plant requires full sun so I will move it out to the garden in a few days.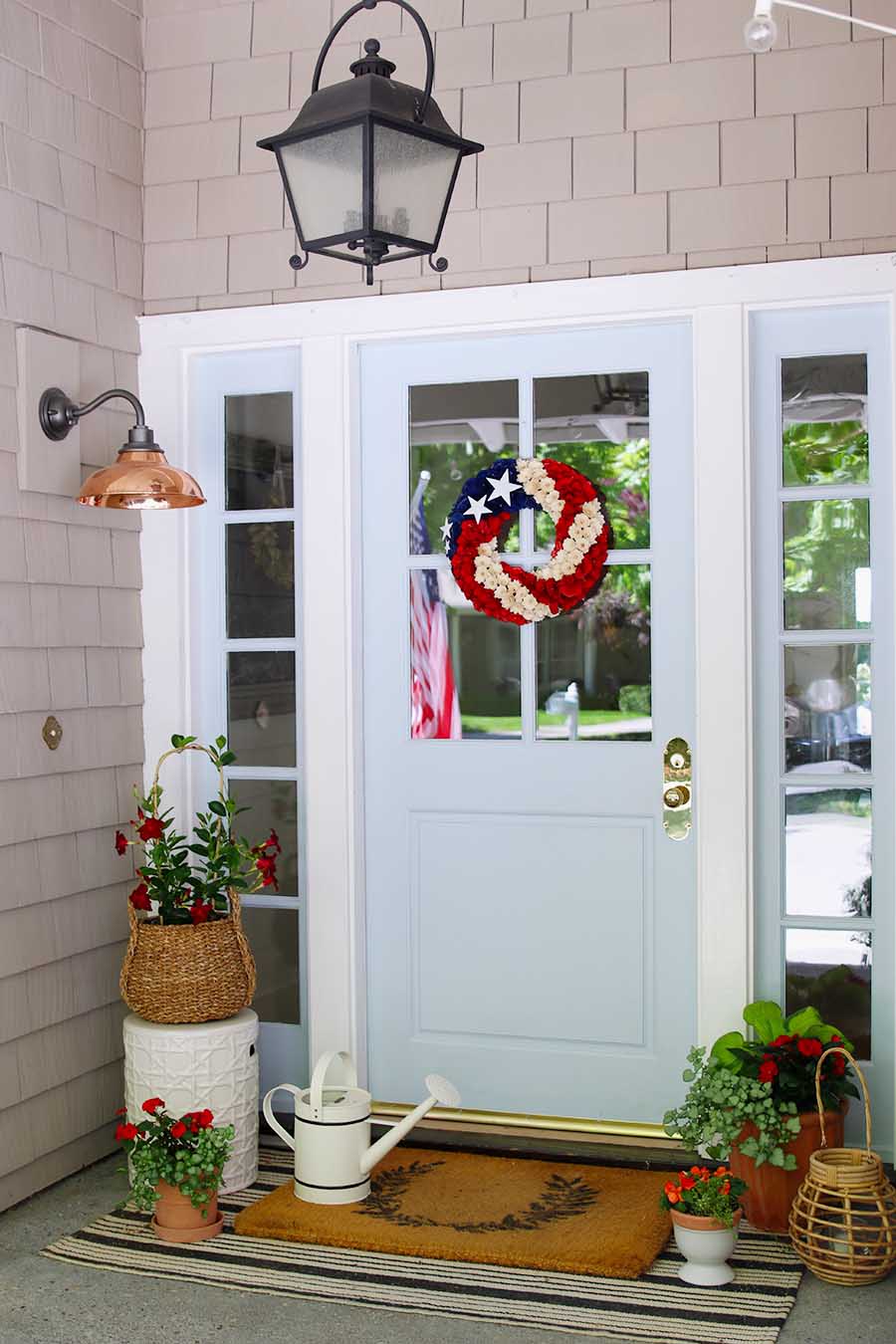 Easy, no fuss and definitely patriotic! This front porch is ready for the Fourth of July!
More Fourth of July Ideas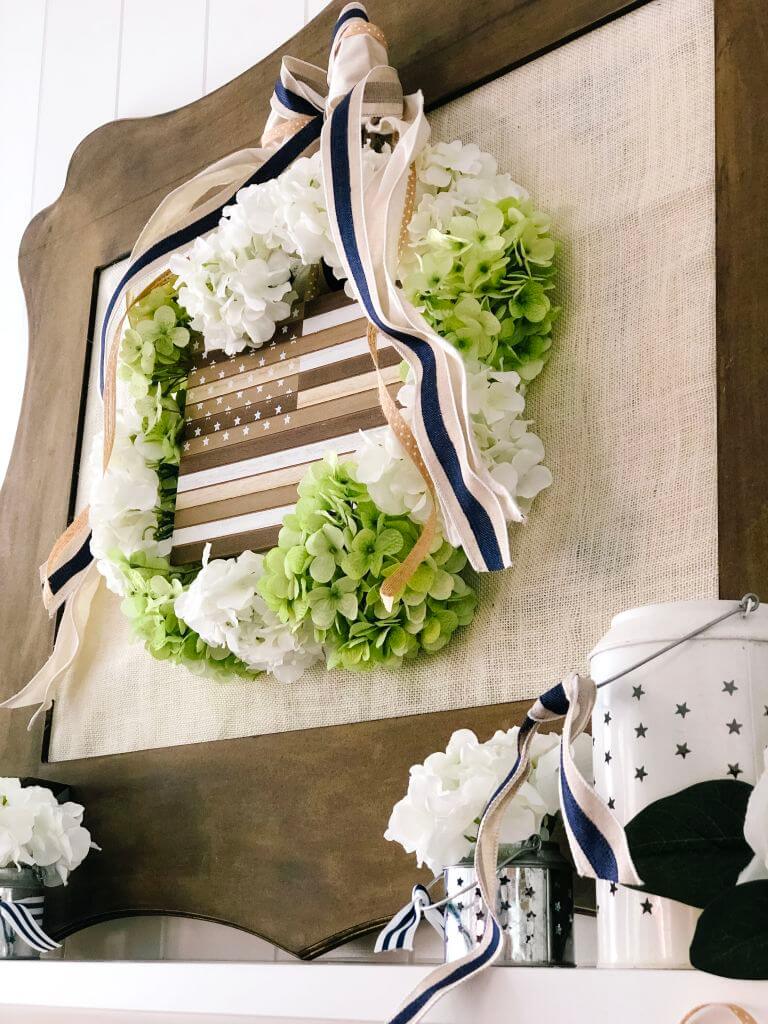 I love this Fourth of July Flag and Flower Wreath that my sister Jen made! The neutral colors are perfect for inside if your lacks color like mine does, lol!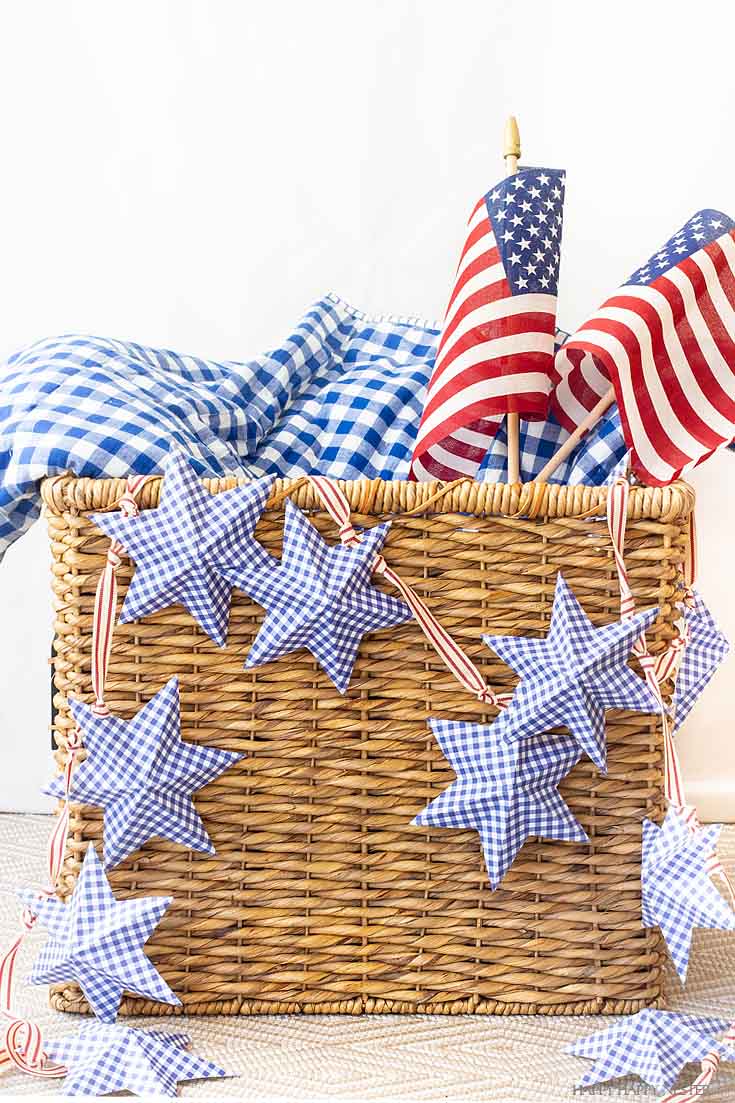 Janine shares how to make this super cute 4th of July Star Garland. I absolutely love the gingham stars!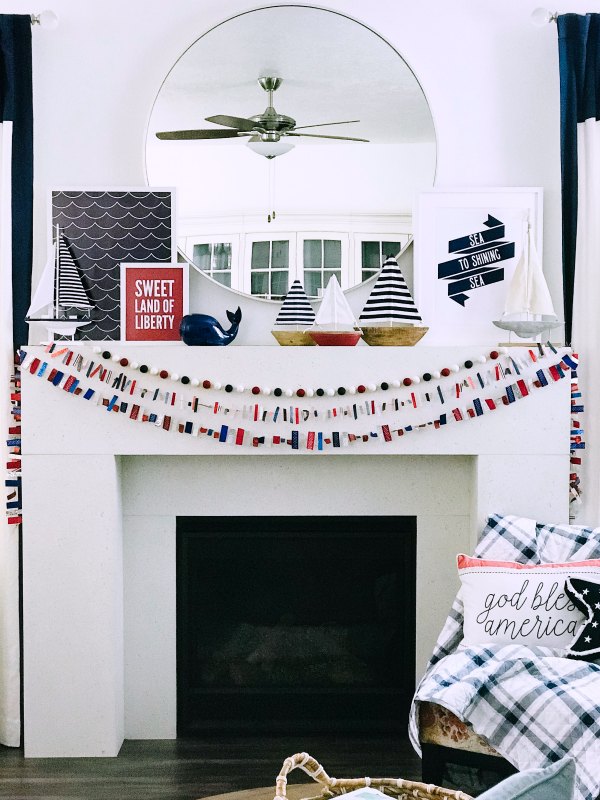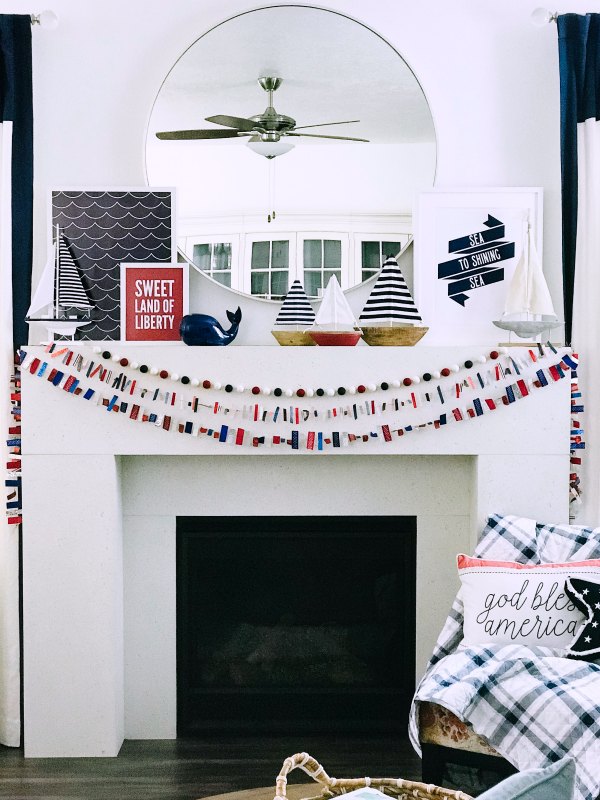 How cute is this patriotic mantel? Tauni shares how to make this fun ticker tape Fourth of July garland that would be cute for your front porch too!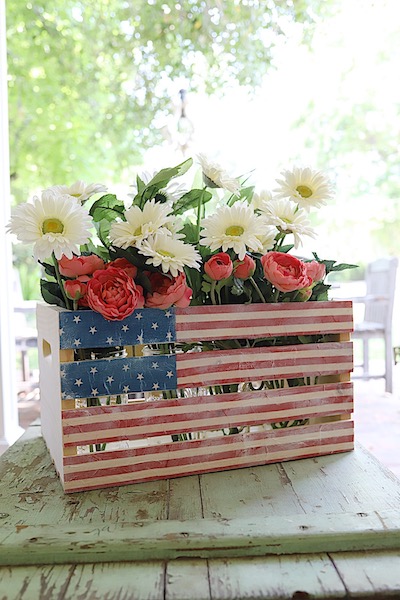 And this Fourth of July paper napkin wooden crate that Leslie made is a fun and easy DIY for the 4th!