Review of Serena and Lily Riviera chairs and counter stools. I will share what I love about the product and why these pieces are worth the investment in your home.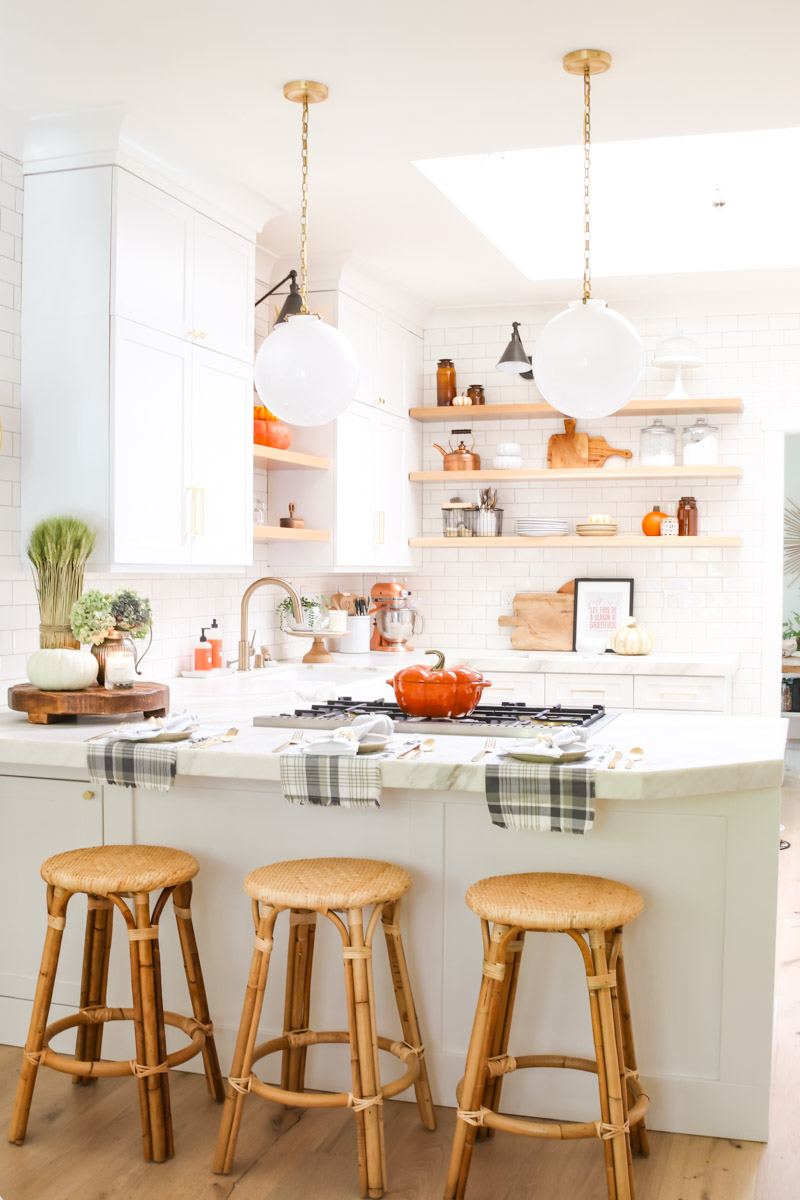 If you have been following me for awhile, then you know I am a huge fan of Serena and Lily products. I have been using them in my home since we moved in, over 10 years ago.
And I am not a company spokesperson or partner. Although, hello, I'd love to be! I like to purchase quality furniture for my home that can withstand the grueling task of holding up to a house full of 2 rambunctious little kids, a dog and a cat!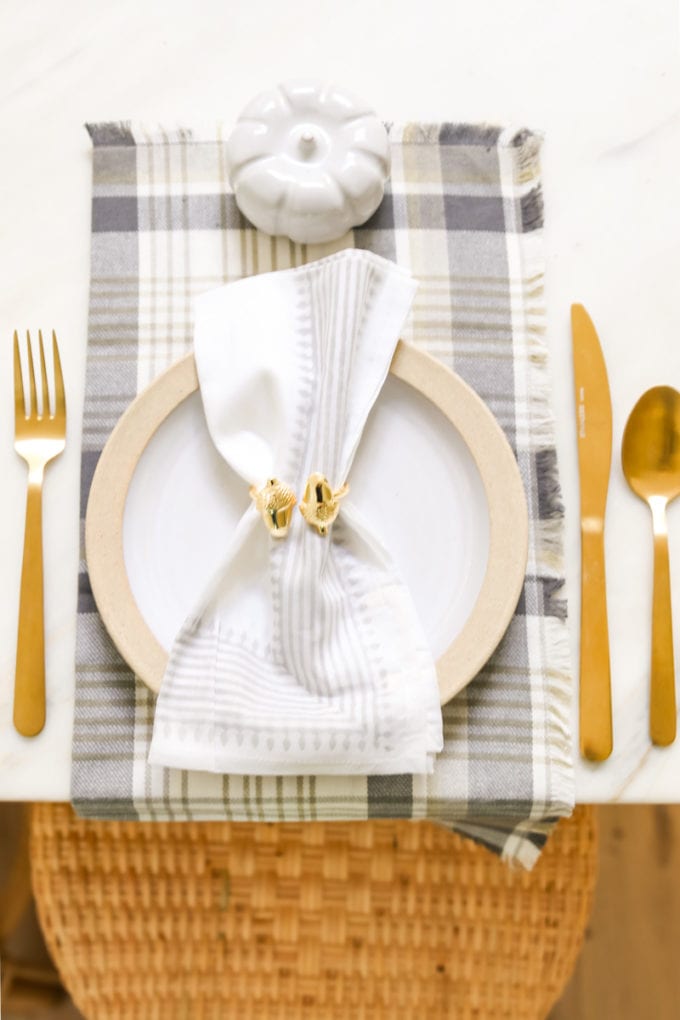 Purchasing these Riviera chairs is an investment! And when I was trying to make up my mind I didn't find any reviews from real customers online. So, because I have owned and loved my Serena and Lily Riviera products, I want to share with you my honest and thorough review of the chairs and counter stools. After all, these are some of the most used pieces in our home!
I may receive a small commission when you click my links to make a purchase. However, this does not impact what I choose to highlight on my blog. This also helps my blog run free to you!
Serena and Lily Riviera Counter Stool Review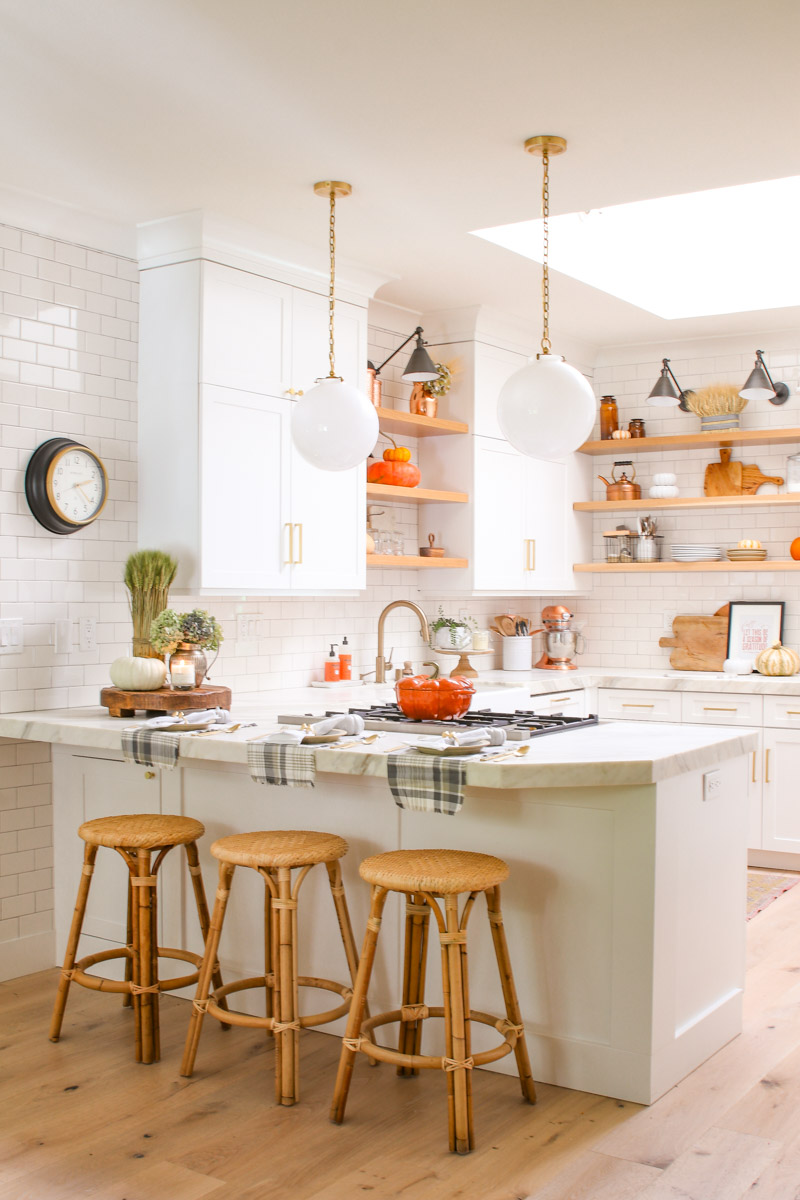 The most recent addition to our modern farmhouse kitchen remodel are these Serena and Lily Riviera counter stools in the natural color way. I chose these for many reasons. First of all being how much we love the Riviera chairs that flank our kitchen table in our breakfast nook.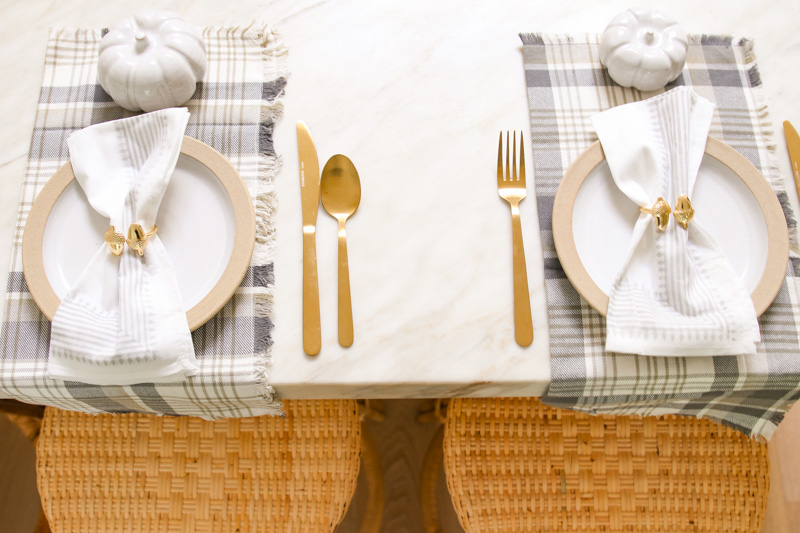 I wanted some counter stools that went with our new kitchen and the white oak open shelving. Inspired by 1930's french bistro chairs, these Riviera backless counter stools are the perfect piece. I love the woven texture!
Our modern farmhouse kitchen definitely has an old world feel with the subway tile and black and brass accents. Now, these stools fit right in. The rattan is bent and stretched by hand, making these counter stools equal parts beautiful and functional!
And the best part is how lightweight they are. With our new hardwood floors I was afraid of scratching them! And these stools have plastic protective feet help protect your floors.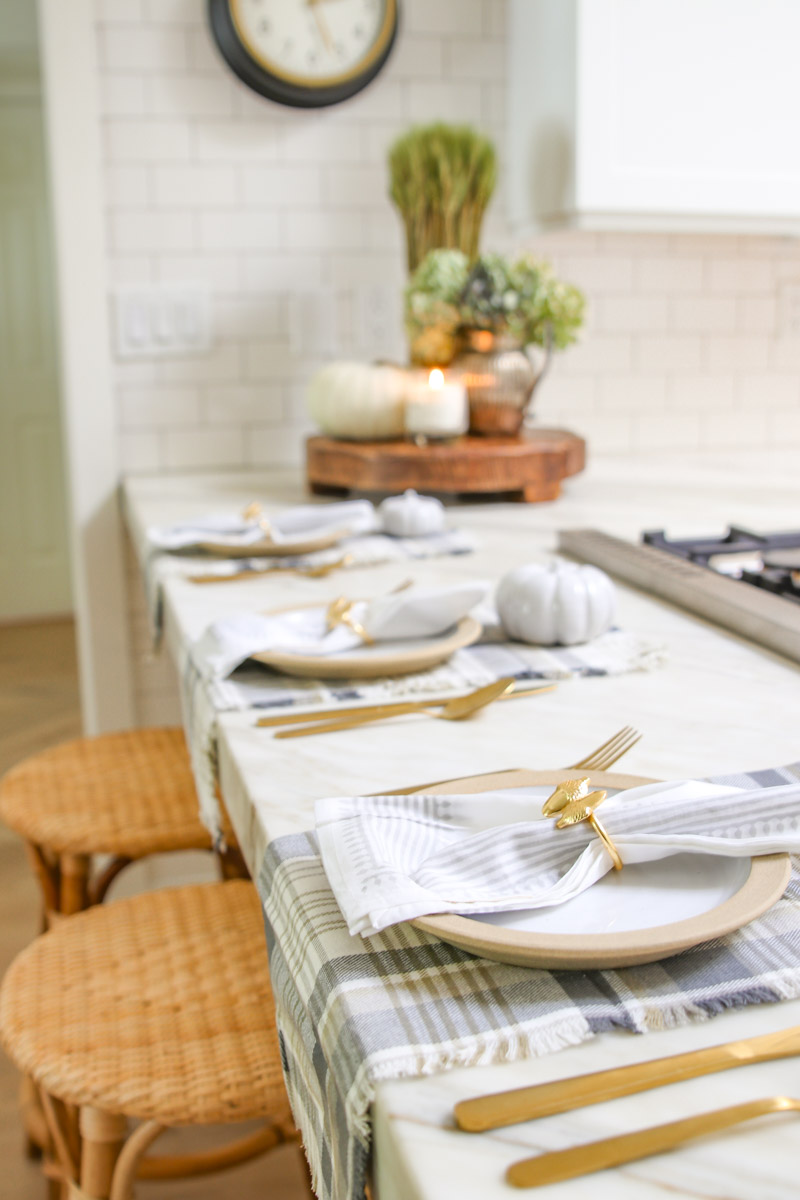 More times than not, we eat meals at our kitchen counter. This is where real life happens. So, I wanted a quality product that would be able to withstand constant use. These Riviera counter stools definitely live up to that demand. They are family friendly and seriously comfortable too. The woven rattan seat adds a cushion that makes pulling up a seat that much more appealing!
I chose the backless version of the Serena and Lily Counter Stools so they could easily tuck underneath the counter and so they kids could climb in and out of them.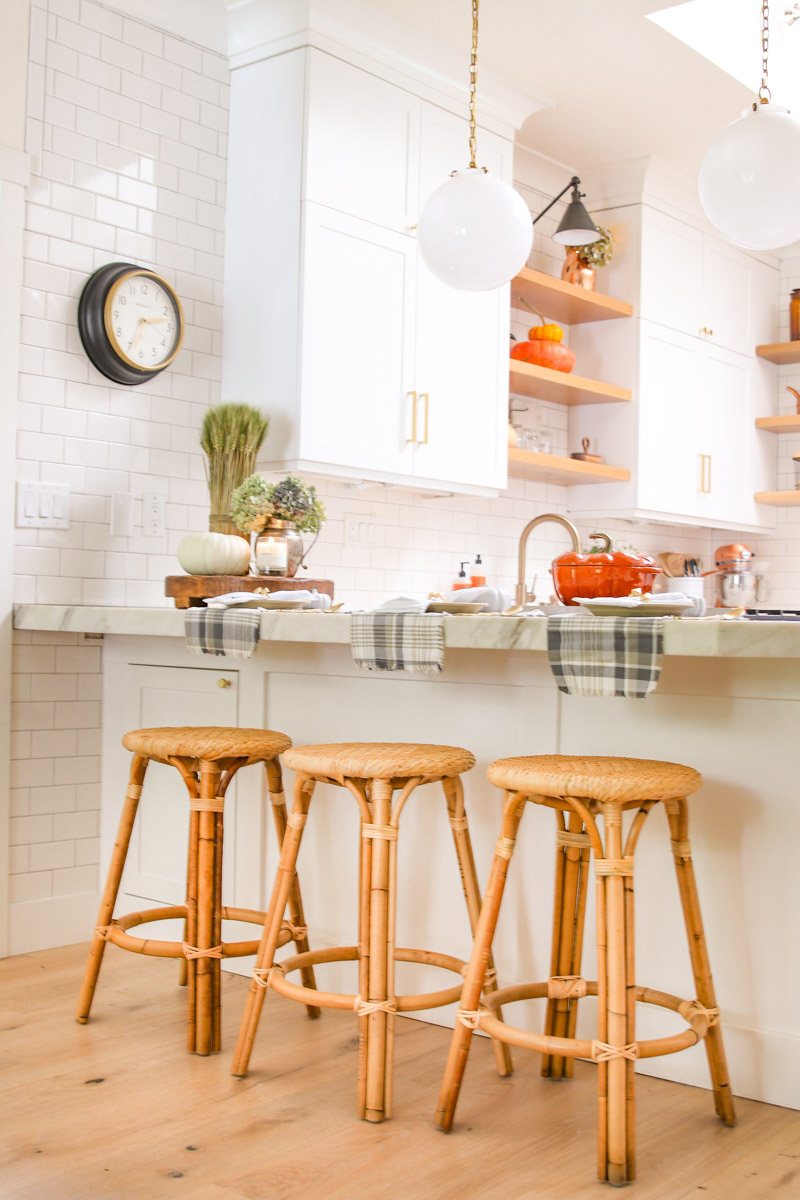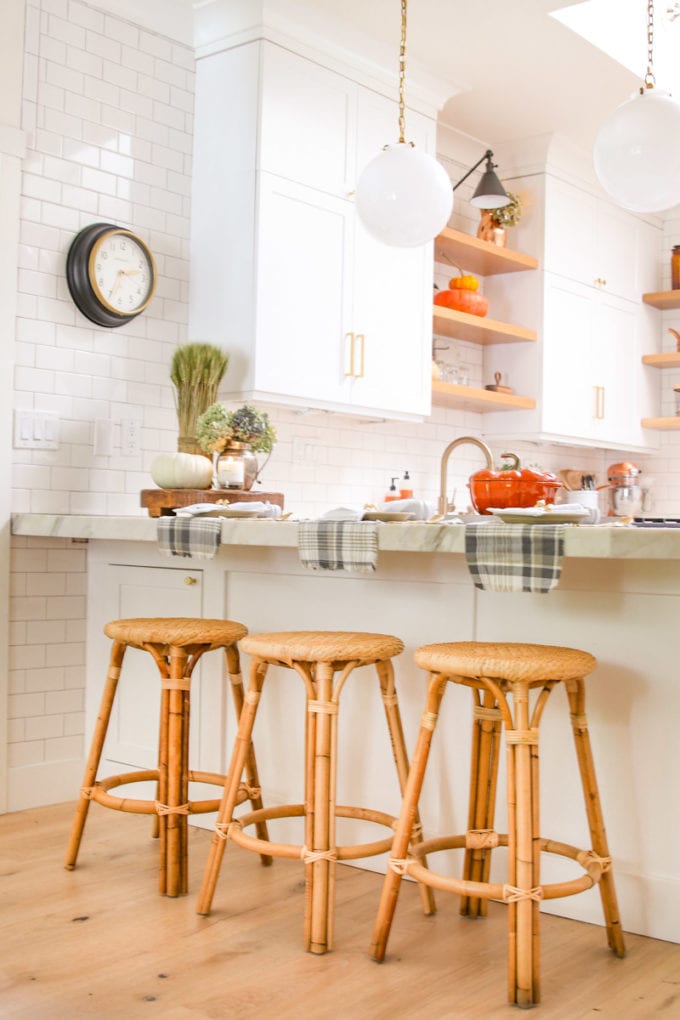 Serena and Lily Riviera Counter Stools favorite features
handcrafted design inspired by 1930's bistro chairs
woven rattan seat that is extra comfortable
kid friendly
sturdy legs made of 3 pieces of rattan
protective feet
lightweight design

Serena and Lily Riviera Chairs review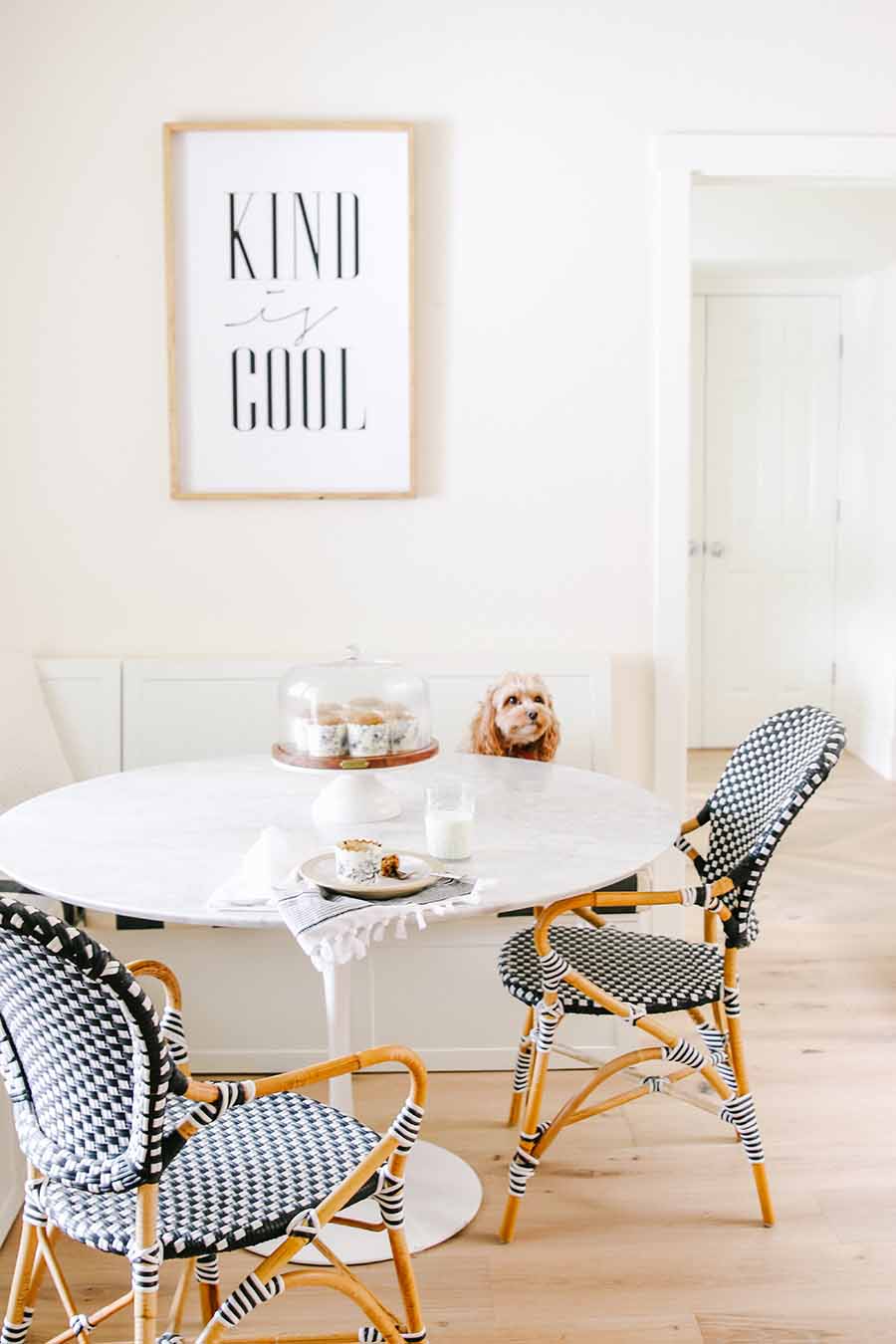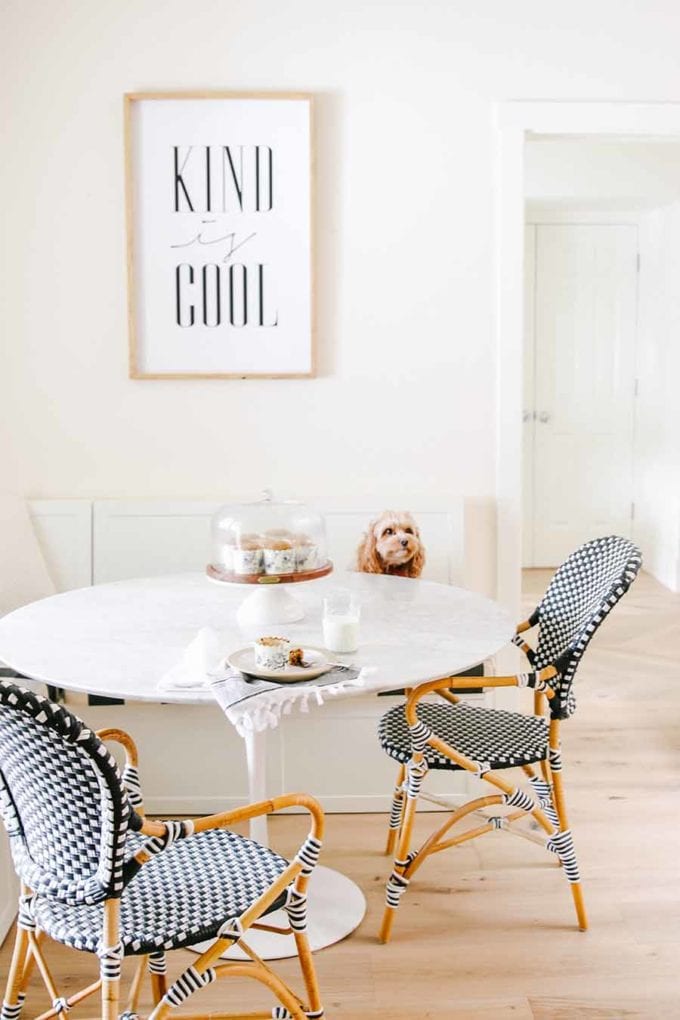 I first purchased these Serena and Lily chairs from the Riviera collection after we moved into our home, 10 years ago! These chairs have flanked our kitchen table for hundreds of family dinners and gatherings. They have seen many tears shed and victories celebrated.
What I love most about these chairs (besides the memories they hold) is the quality and timeless design. These are heirloom pieces that withstand everyday use and look good while doing it too! The classic style is also versatile, easily evolving with my ever-changing style.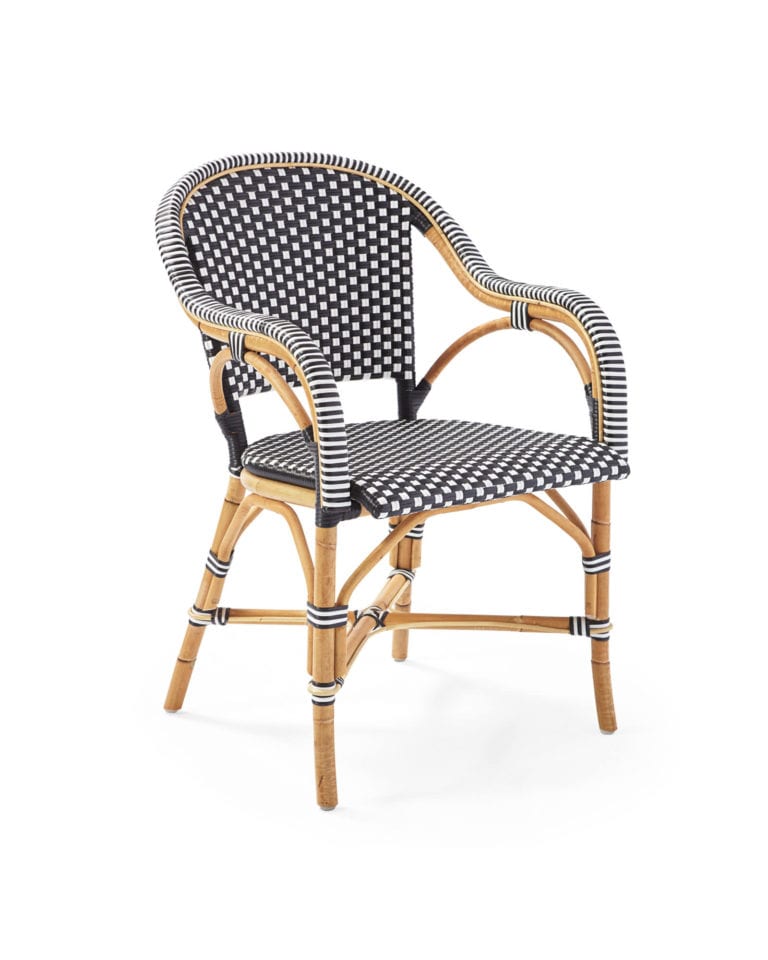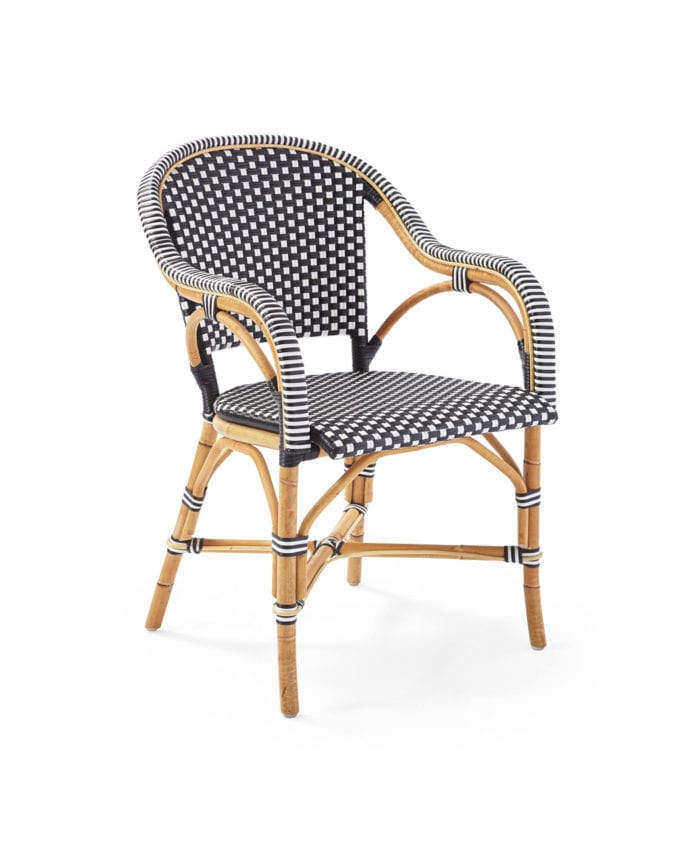 They have updated the armchair version since I purchased my chairs. The new design is even more beautiful with vinyl detailing along the arms.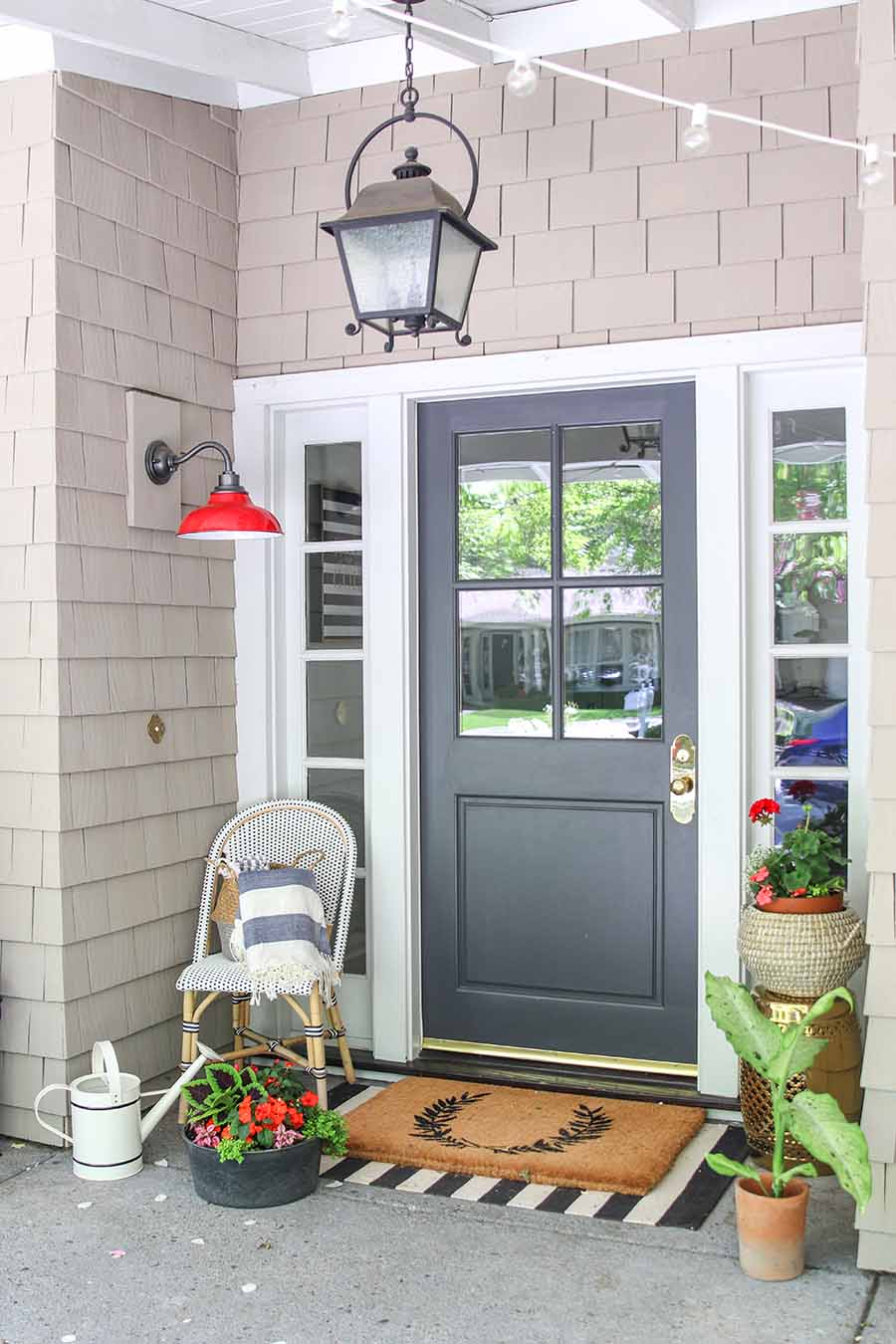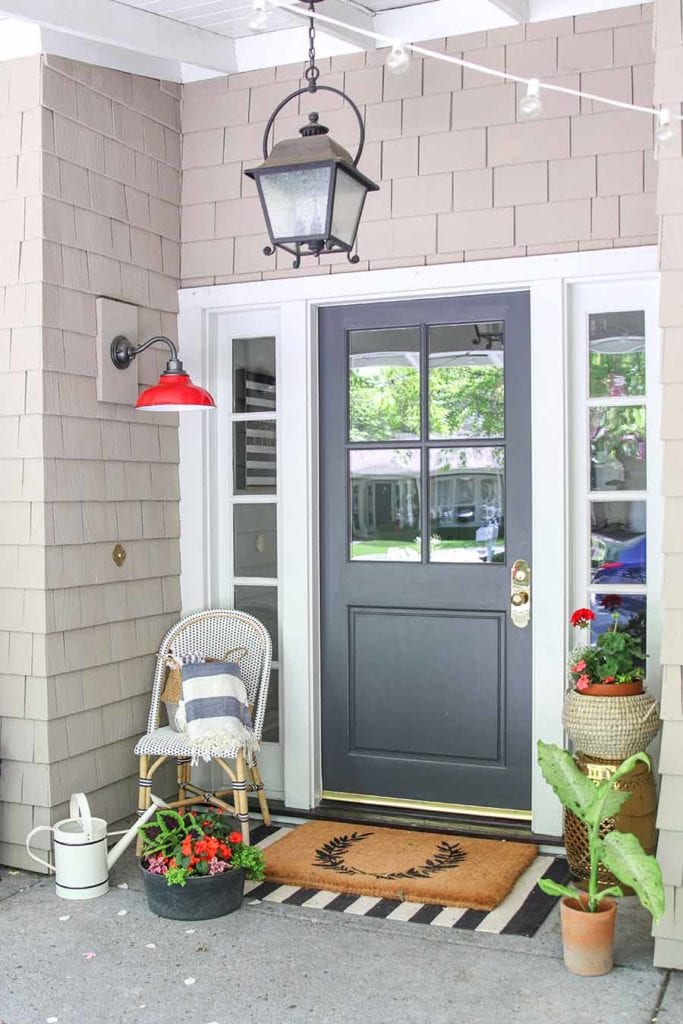 These Riviera chairs are not only beautiful, but they are functional too. The classic bistro design is made from hand shaped rattan and durable vinyl.
The seat wipes clean so easily. You can't imagine how many times I have found bits of food stuck in the seat from my kids. A quick swipe with a washrag makes cleaning a breeze.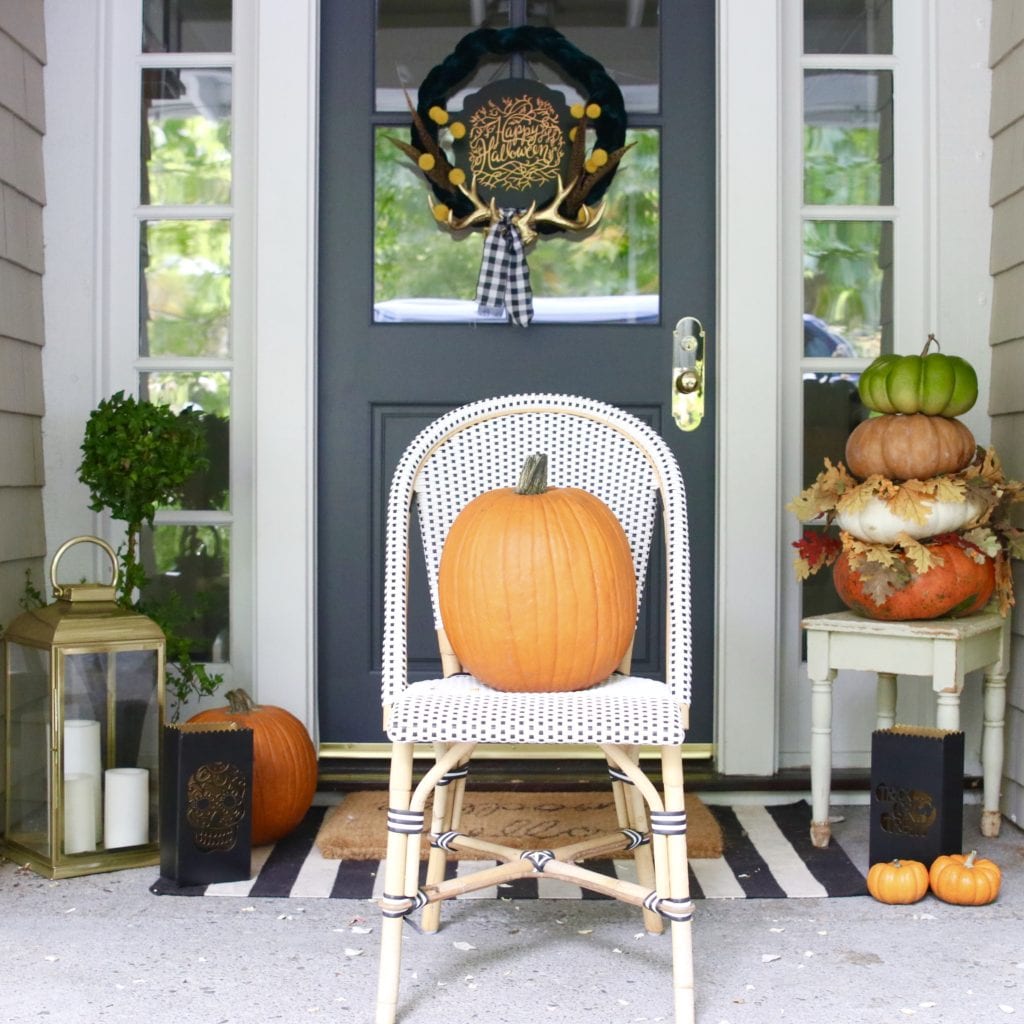 I have 4 armchairs and 2 side chairs. I love to mix and match the styles and colors, as you can see.
And we love to use these outdoors as well. They hold up well outside as long as you take them in before it rains.

Serena and Lily Riviera Chairs Favorite Features
Classic design available in a wide range of colors
Durable and sturdy
Wipeable seat that is kid friendly
Comfortable, deep seat
Versatile – can be used indoors or outdoors
Protective feet
My favorite Serena and Lily products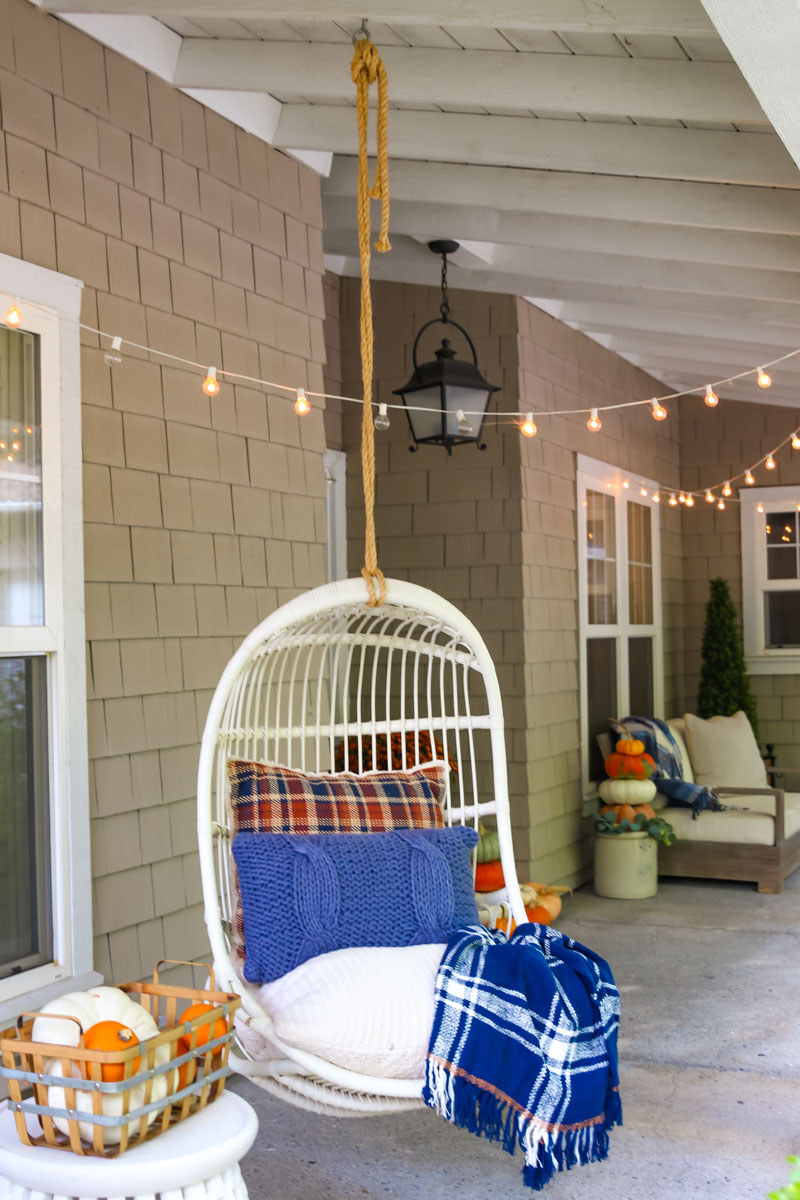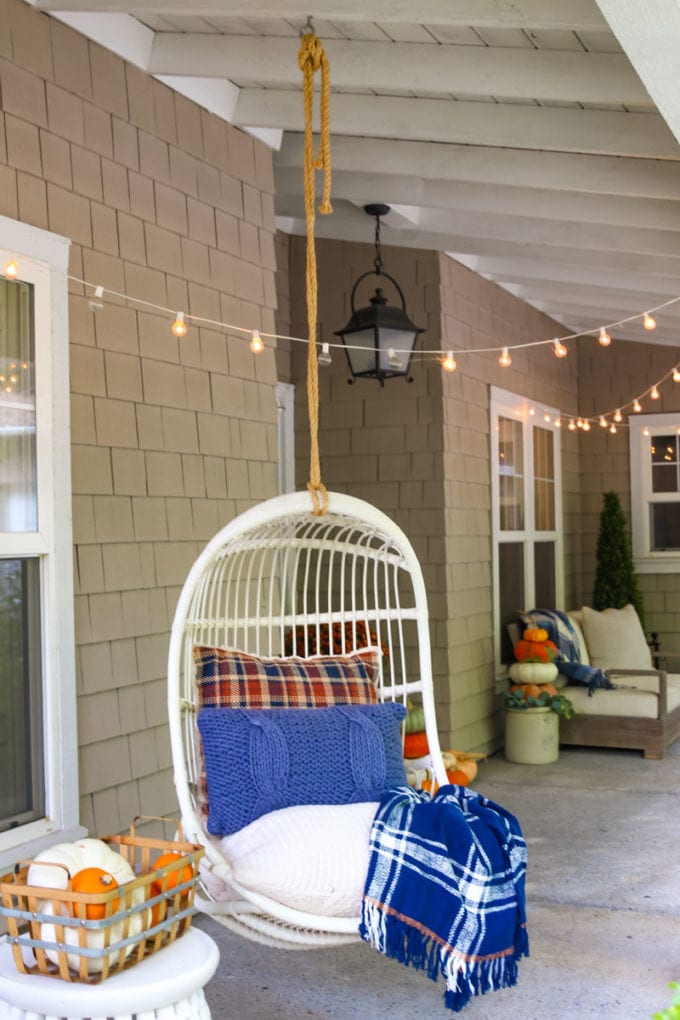 Here are a few more Serena and Lily products that we have in our home and that we use and absolutely love. Stay tuned for reviews on these products as well!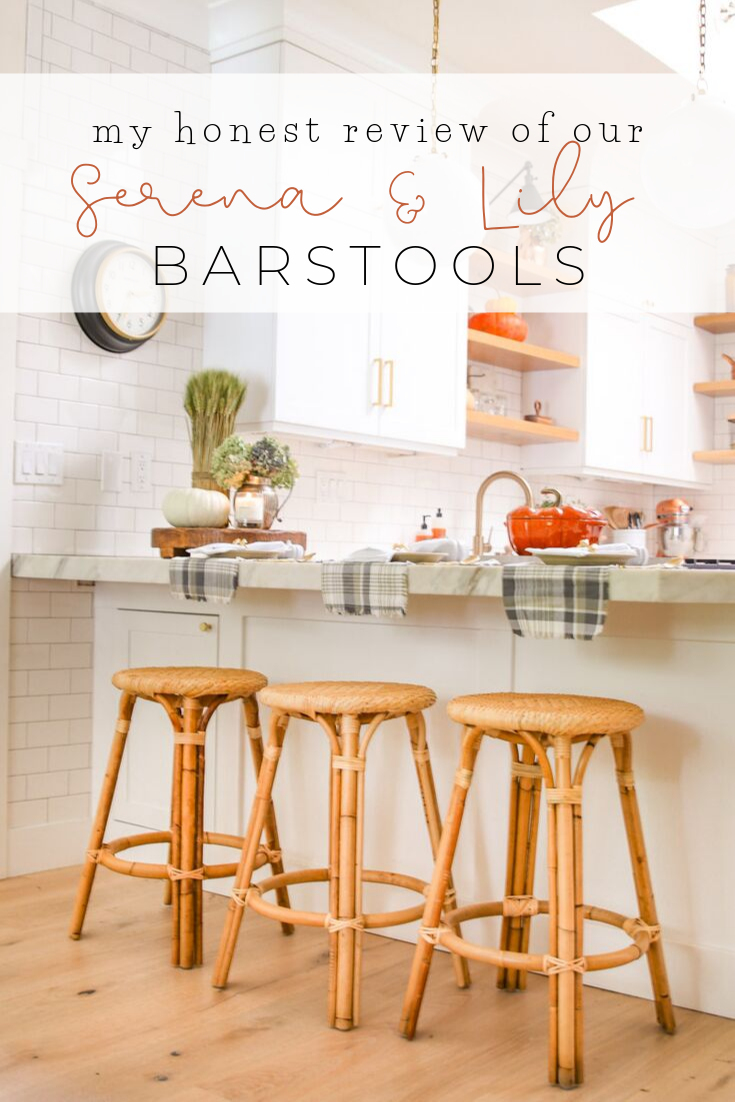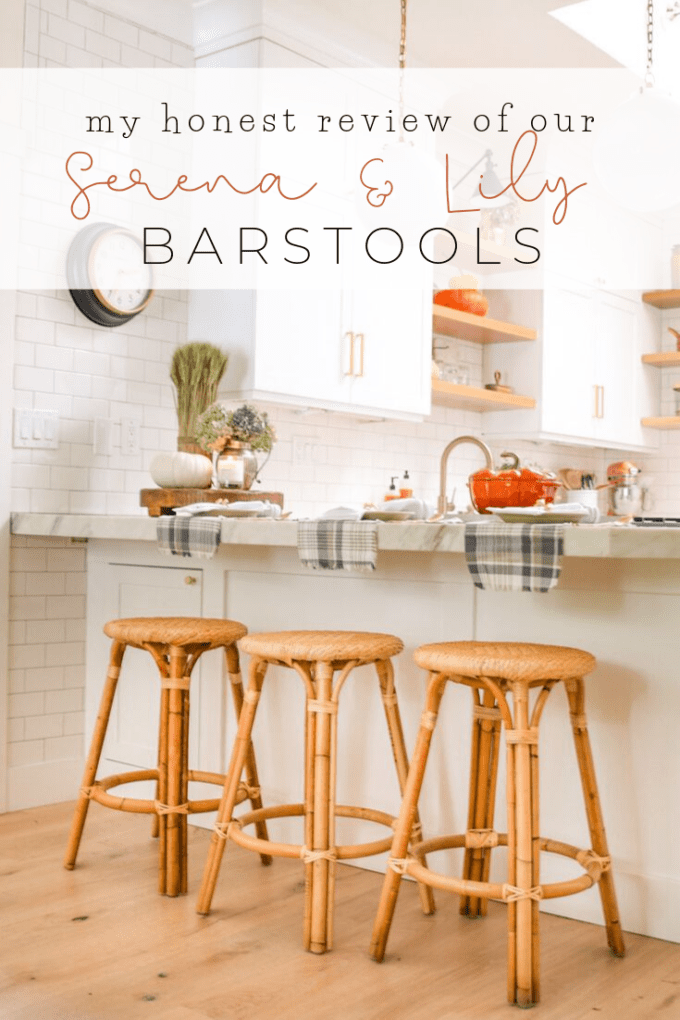 I received product in exchange for this post, but as always, all thoughts, opinions and words are my own.