Here are the best Front Door Paint Colors. If you are looking for inspiration and paint ideas for your front door, this post is for you!
The Best Front Door Paint Colors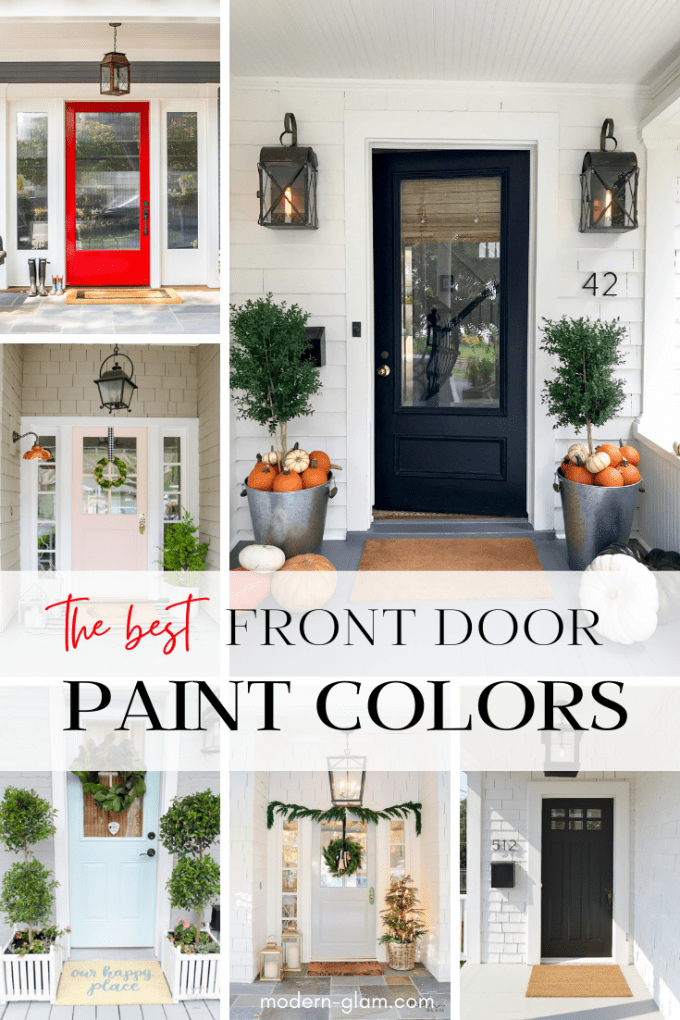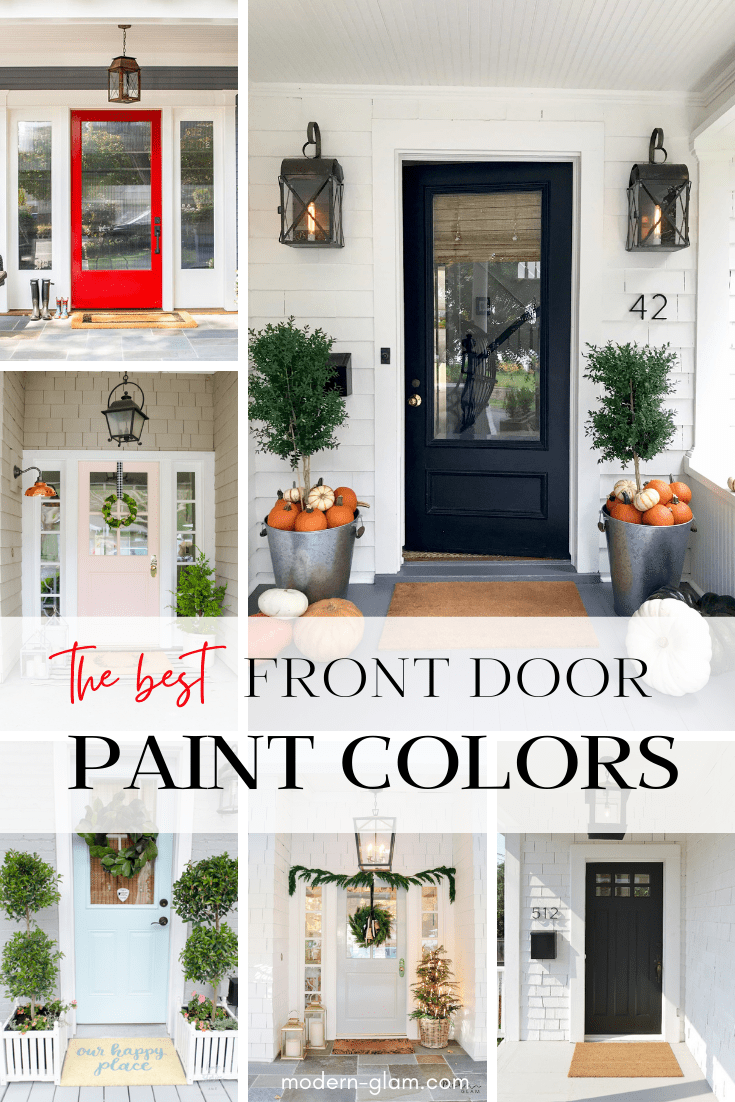 Painting your front door a new color can really increase your home's curb appeal. Your front door is the focal point of the exterior of your home. So, putting a fresh coat of paint on the door is a great way to update the look of your home with very little effort involved!
You can read one of my favorite posts, How To Paint Your Front Door In One Afternoon to learn how easy painting your door can be.
We have lived in our current home for 10 years now and I have changed the color of our front door nine times! So, to say I really believe in the power of paint, is an understatement. Along the way, I have looked at every shade of paint out there and considered it for my home.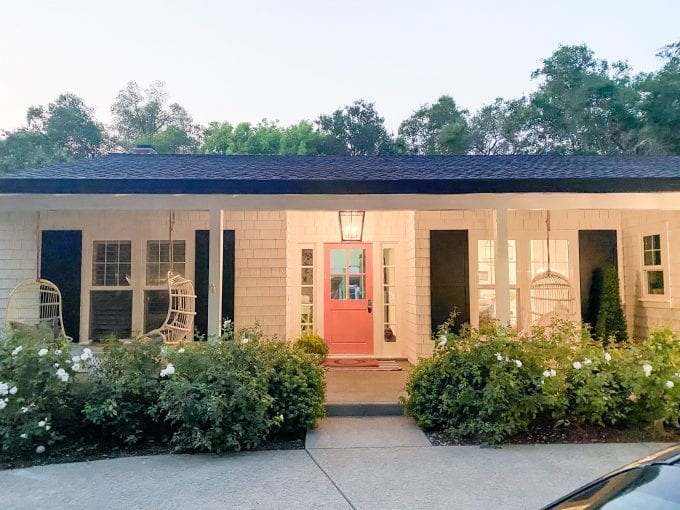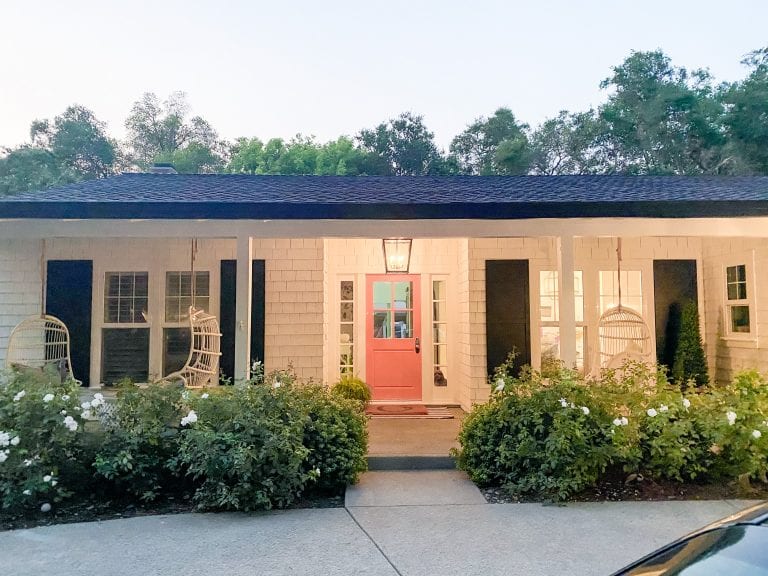 So, today I'm sharing with you the best front door paint colors and tips for how to choose a color for your home as well. This post is chock full of inspiration if you are considering painting your front door a new shade!
The Most Popular Colors For A Front Door
Here are the most popular painted front door colors.
Black Painted Front Door Colors: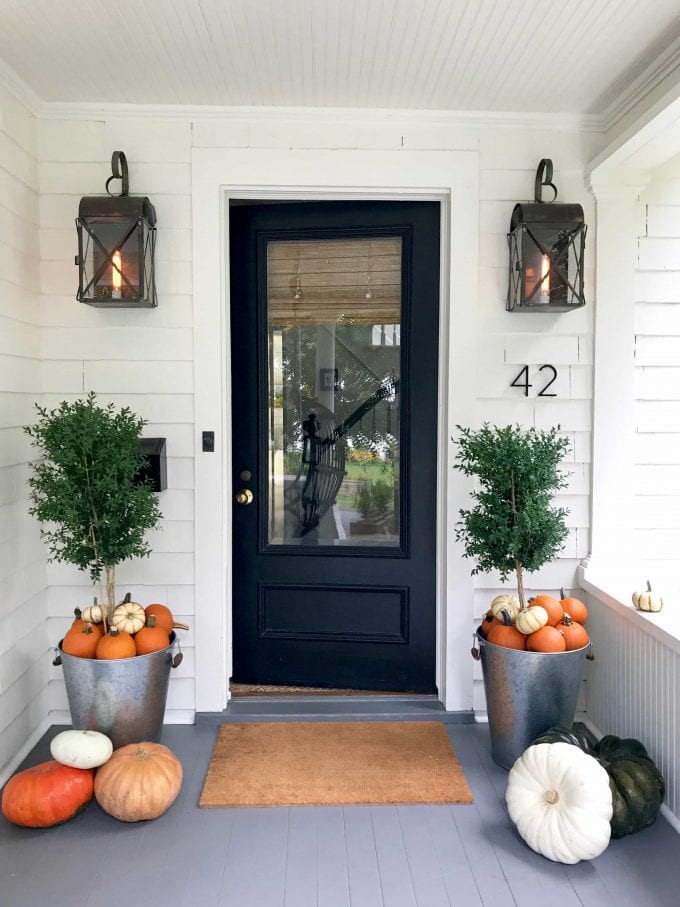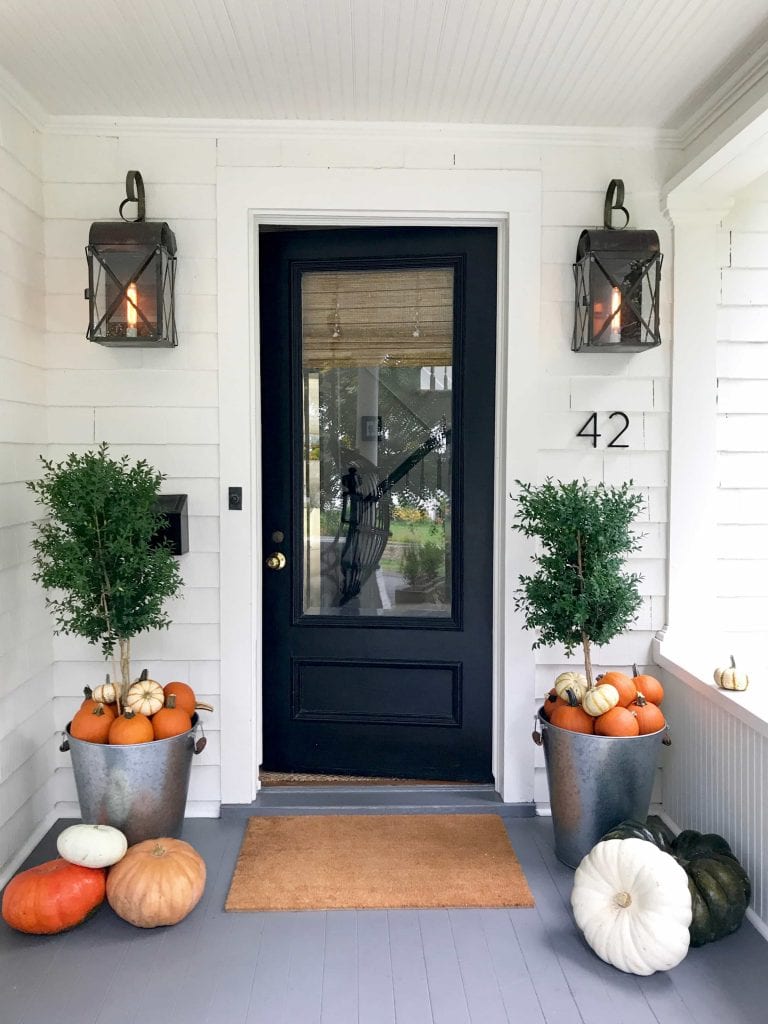 My friend Annie, Most Lovely Things painted her front door this beautiful shade of black. It is Benjamin Moore Graphite. She also talked me into painting my bedroom this same shade of black. I haven't shared any pics yet, but I will soon!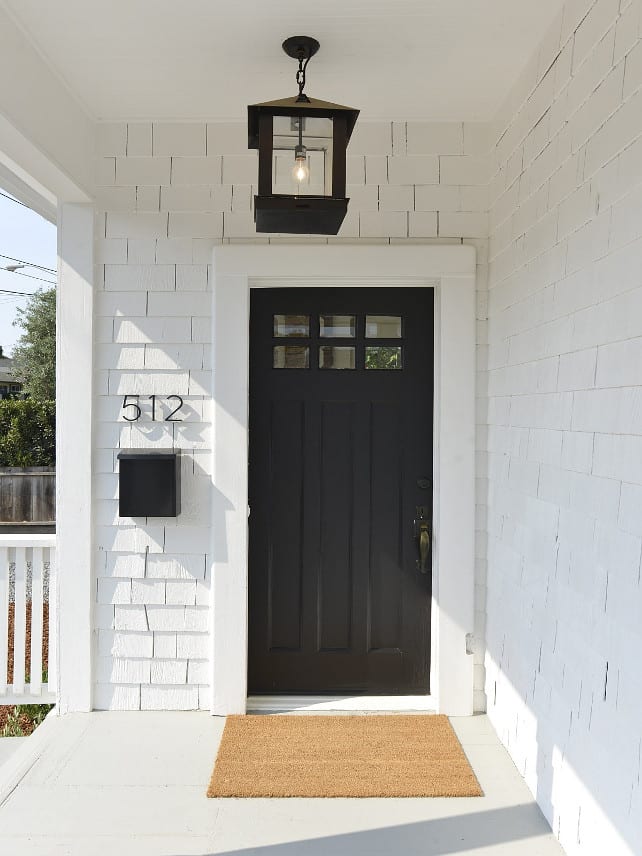 Black painted front door is a classic pick to go with a white exterior. And it will never go out of style. This front door is painted Sherwin Williams Tricorn Black. See more on Home Bunch.
Blue Paint Colors: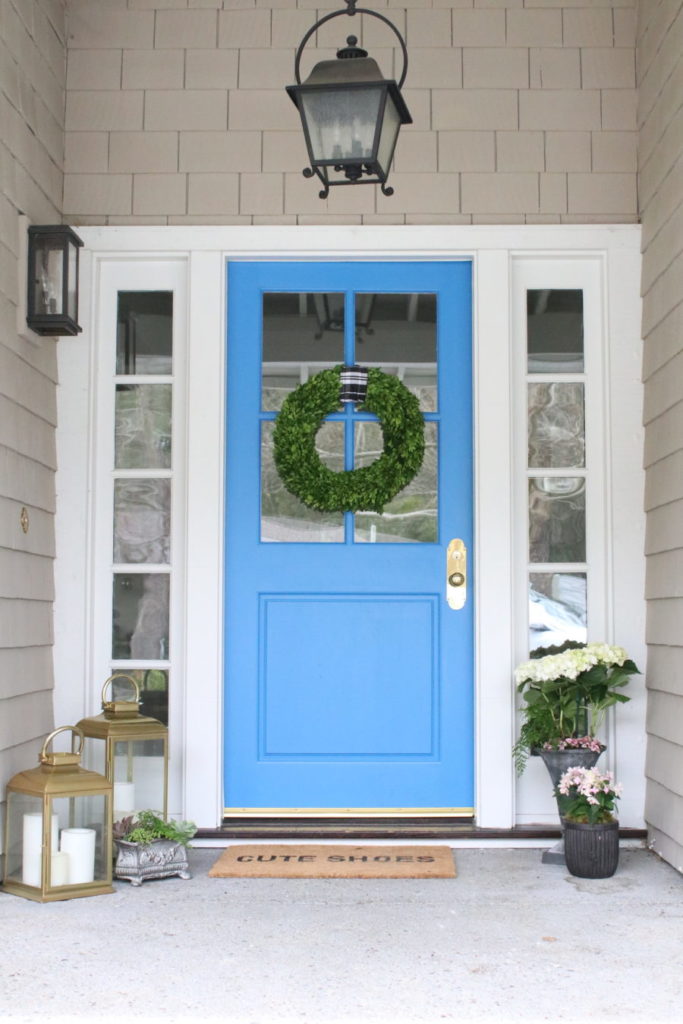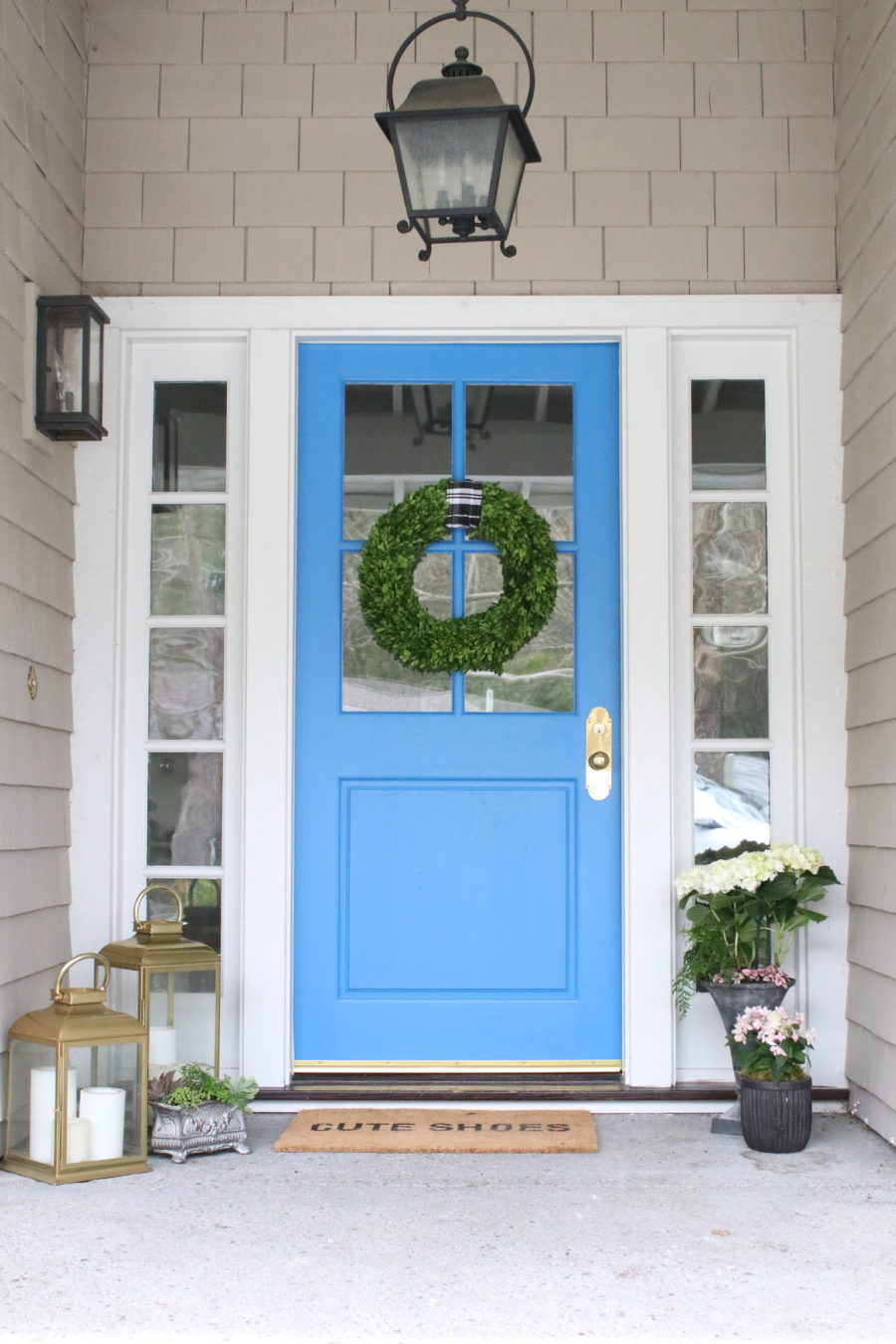 The second color that we painted our front door is this bright blue shade inspired by a trip to Paris. This is Blue Lobster by Valspar.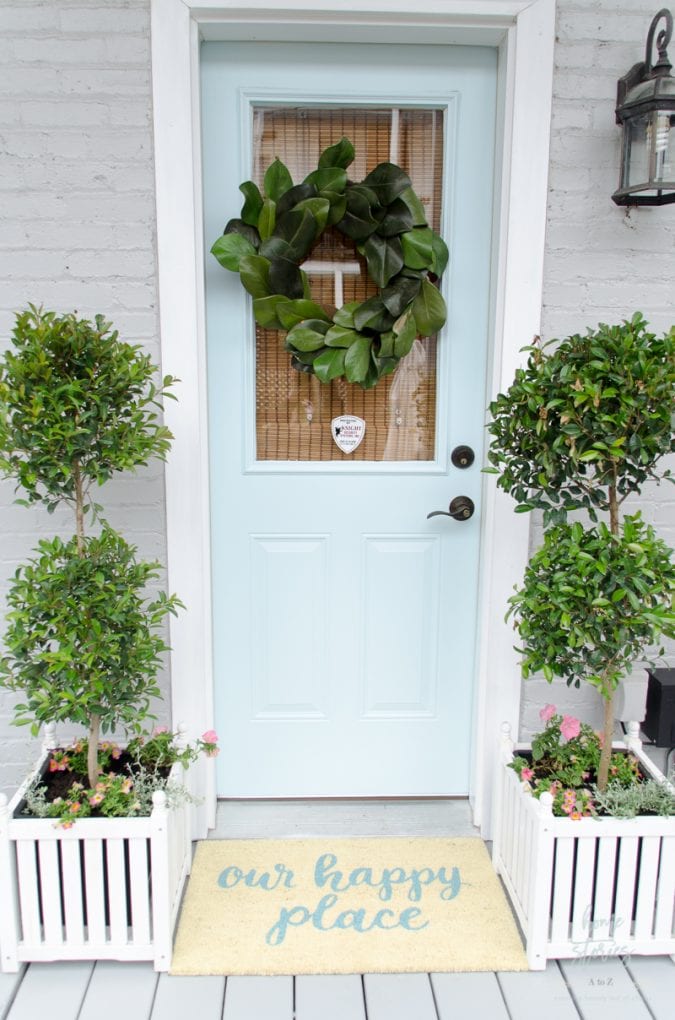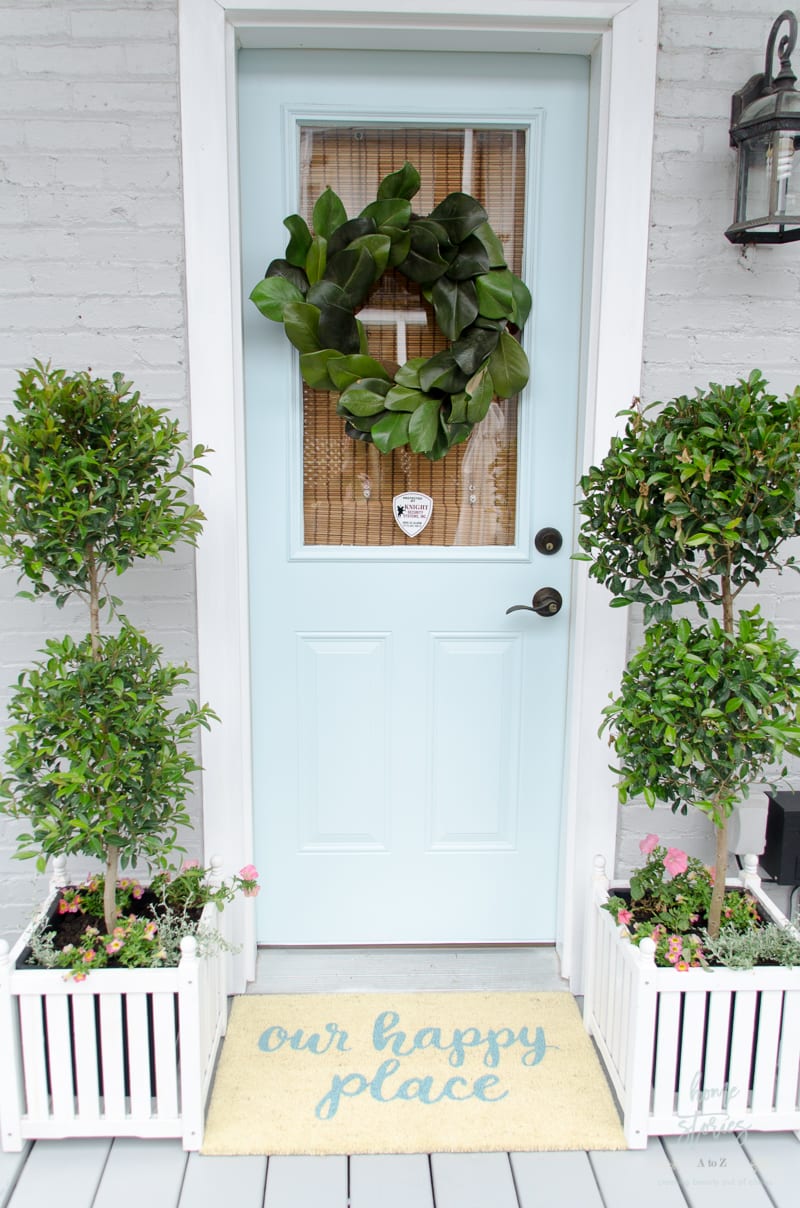 Beth, Home Stories A to Z updated her back porch door with this beautiful shade of light blue. Behr Peek A Blue.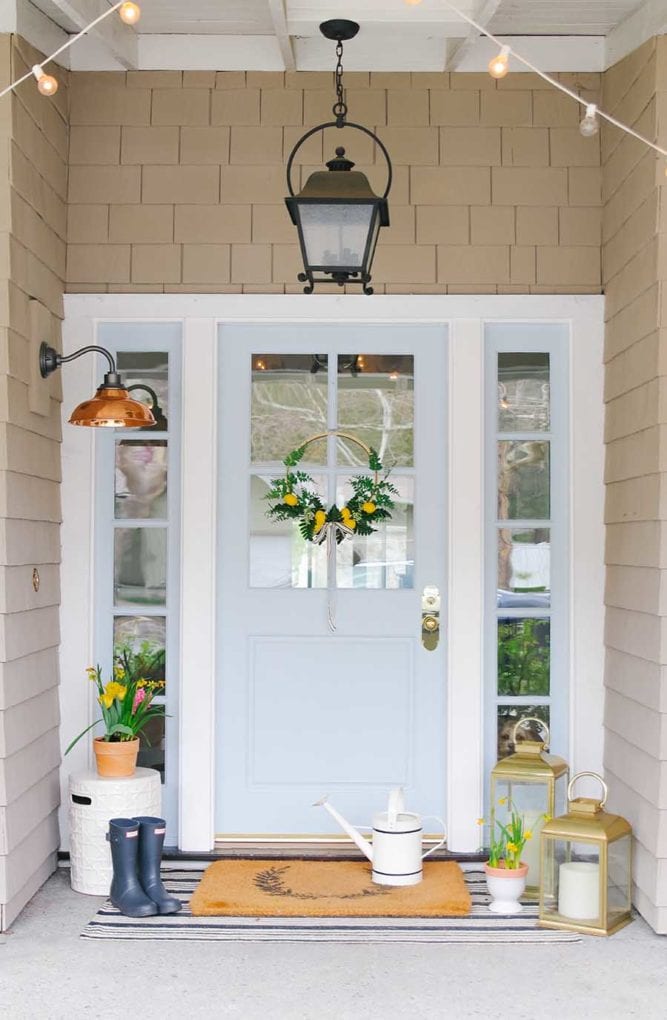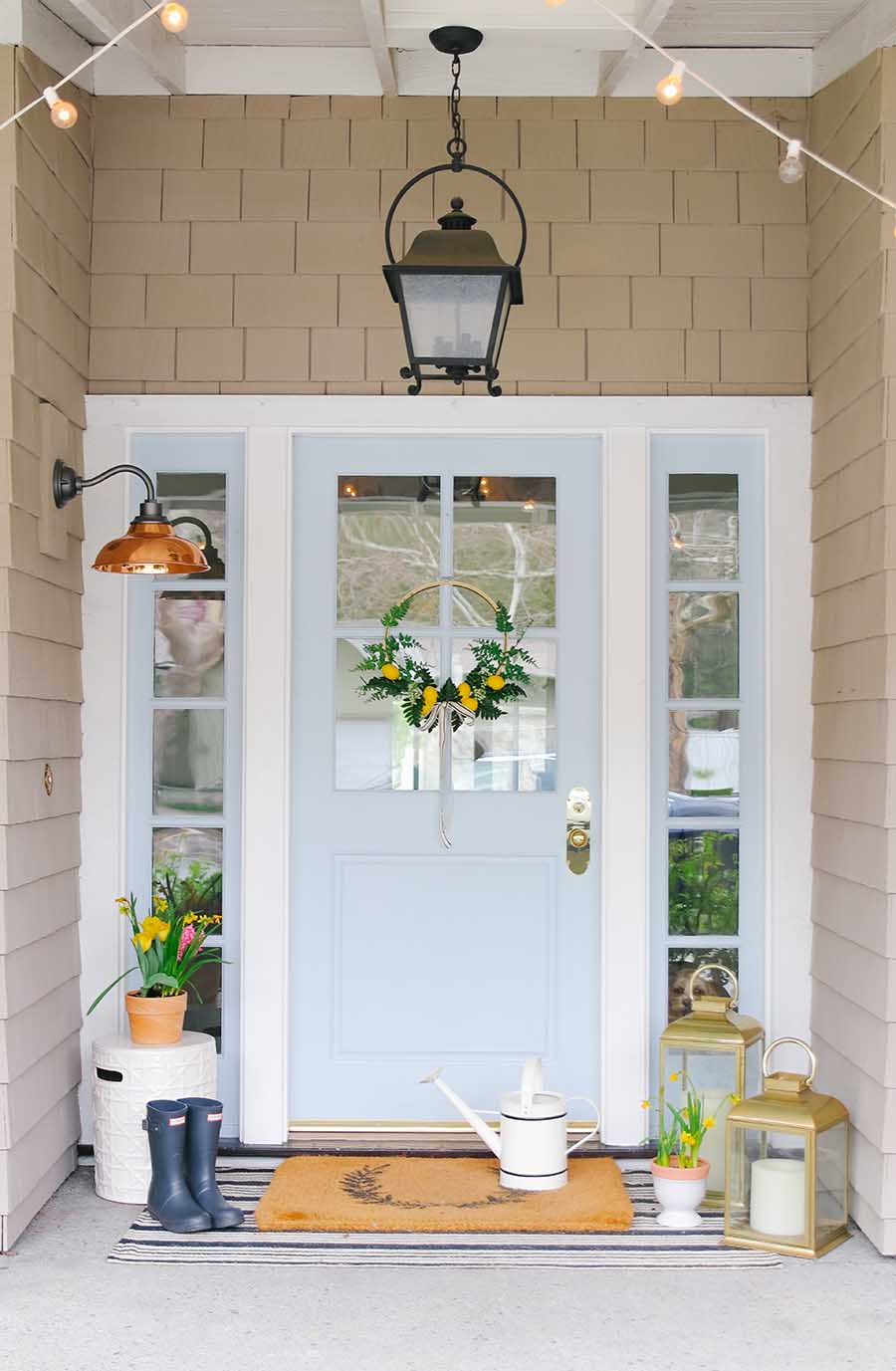 This is one of my favorite colors for our front door. It is Clark & Kensington Mountainside Vista. A beautiful, soft light blue that is complemented by the gray siding and white trim.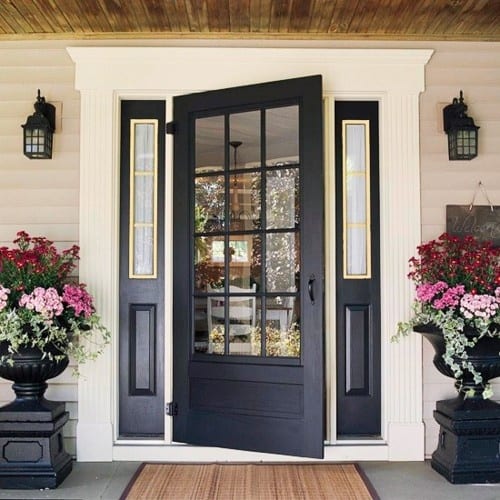 Navy is a classic color to pick for your painted front door. And one of my favorite shades is Hale Navy by Benjamin Moore. I love this classic door from Debbie Daniele.
Red Paint Colors: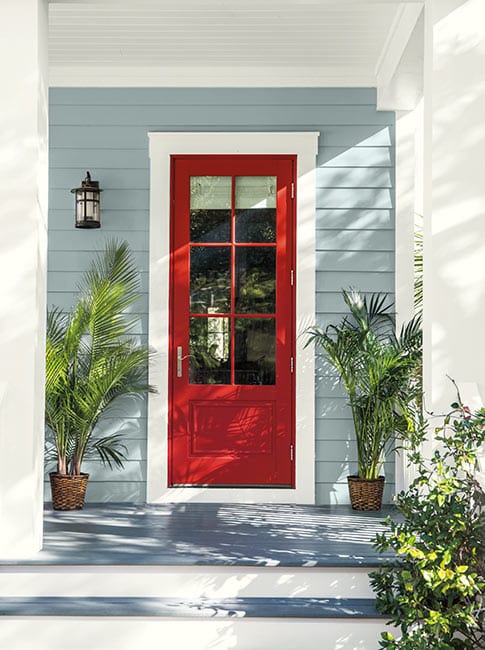 Red is a classic pick for the front door. This shade is a great pick that will go with lots of exterior colors. Benjamin Moore Caliente.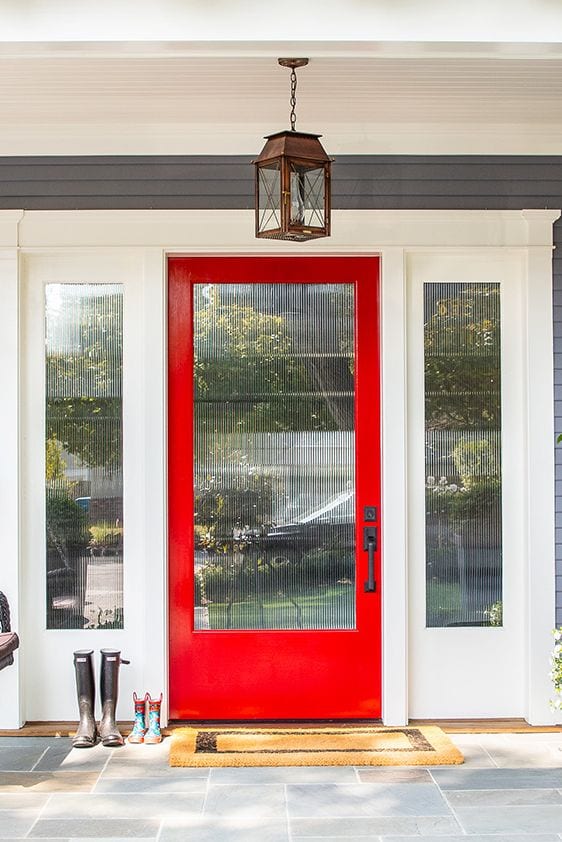 I love this bright shade of red as well. What a lovely pop of color for your front door. Benjamin Moore Heritage Red.
Gray Front Doors: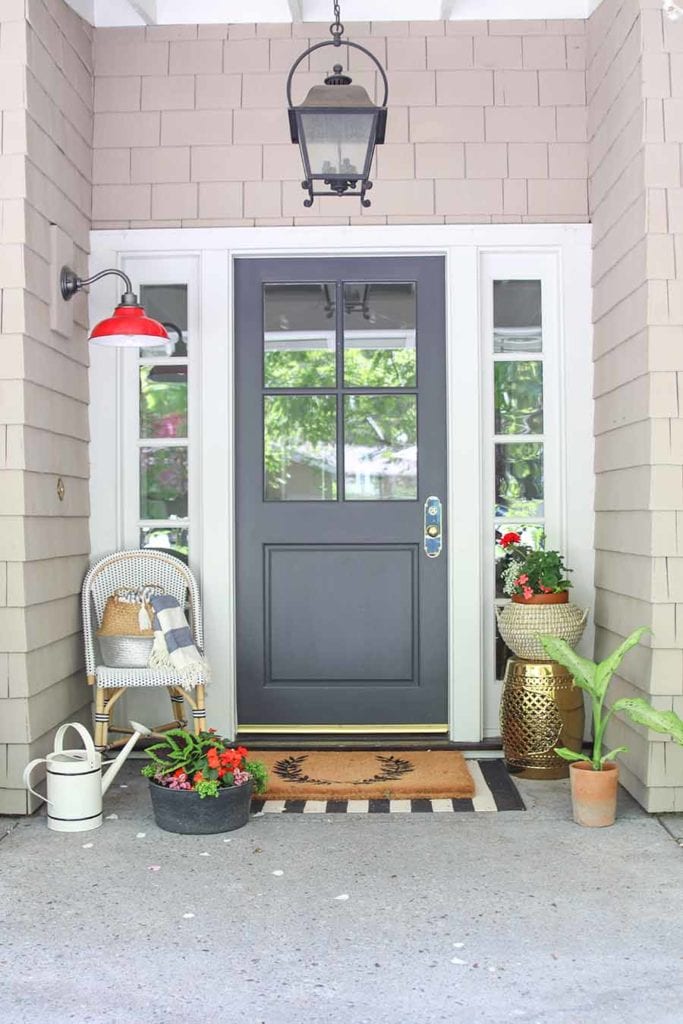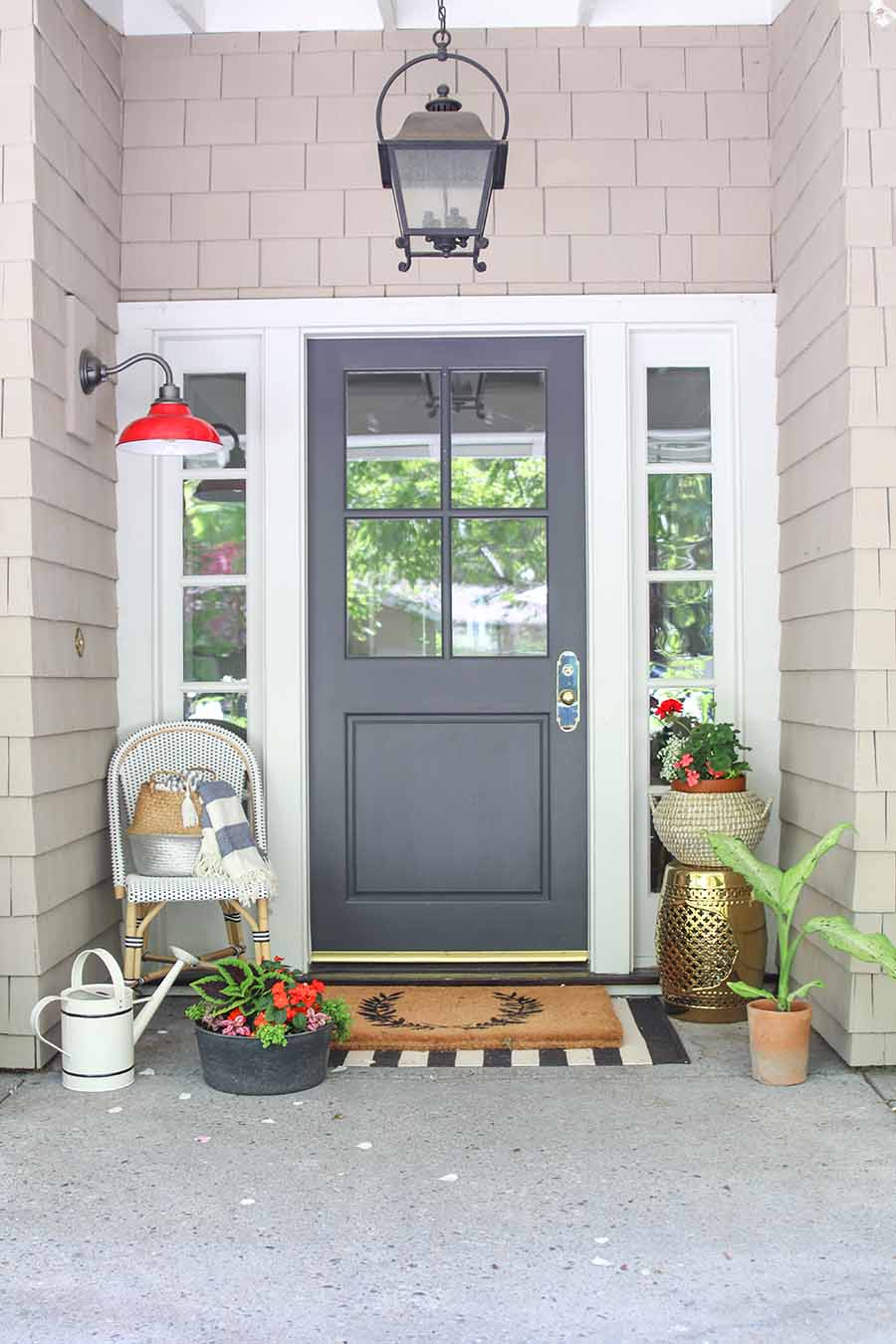 I love this darker shade of gray that we used on our door a few years ago. Benjamin Moore Wrought Iron. This paint is so versatile and seems to pick up whatever color is around it. Such a chameleon like color!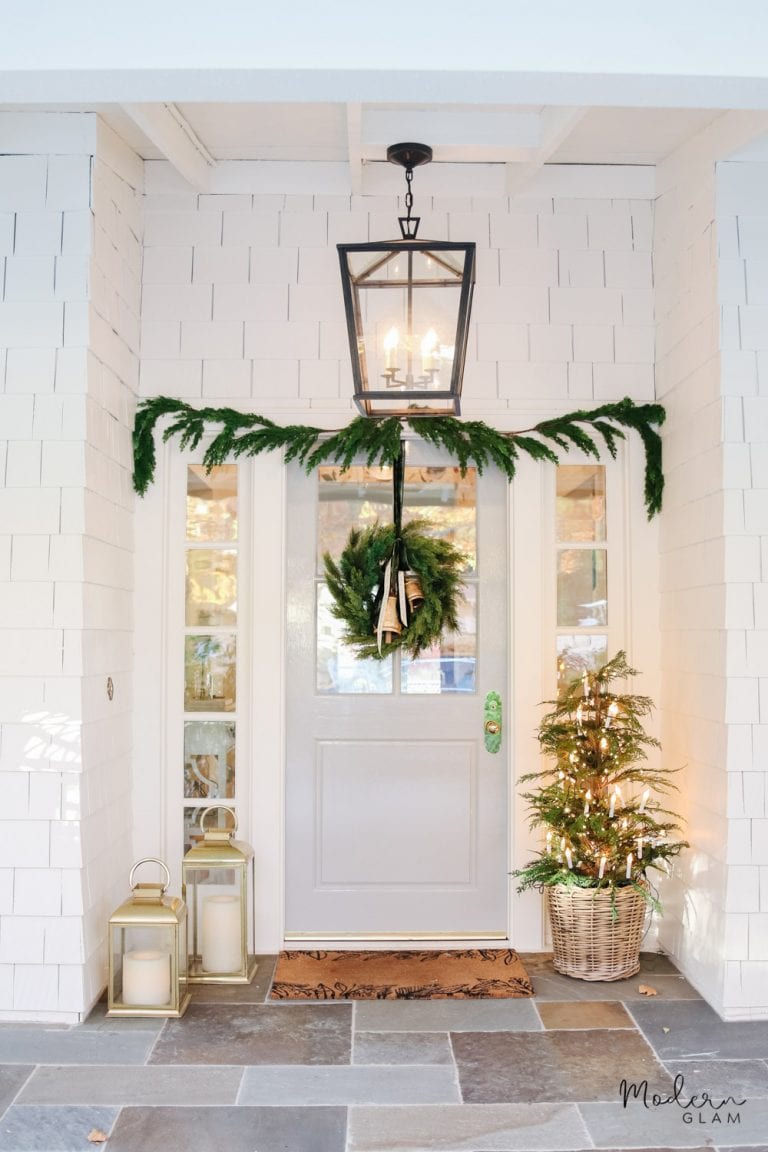 This is the current color that our front door is painted. I love the soft gray paint accented by the white exterior and gold and black accents. Paint is Silver Blade by Fine Paints of Europe.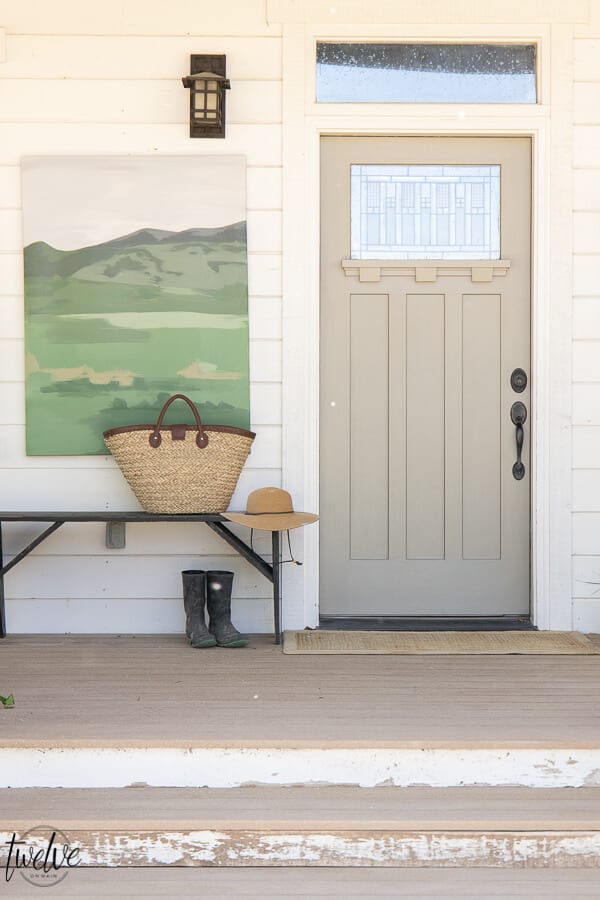 This is the prettiest soft, putty colored paint for your front door. Sara, Twelve on Main used Putty by True Value. I love it!
Pink Front Door Colors:
I love a pink front door. And I know you guys do too. I have had our front door painted two different shades of pink. Check them out!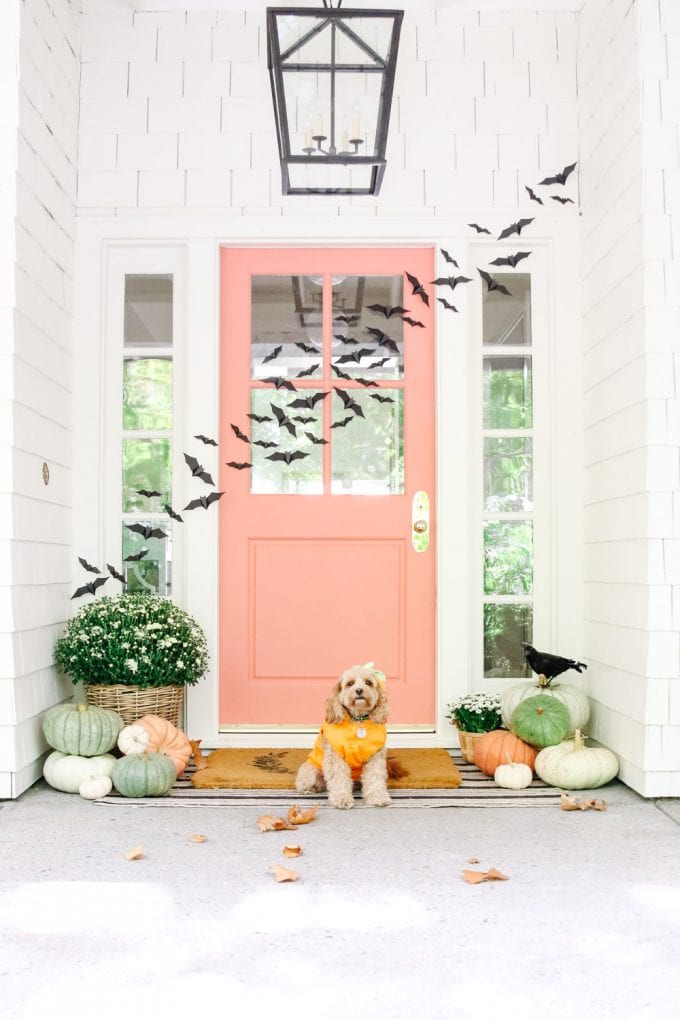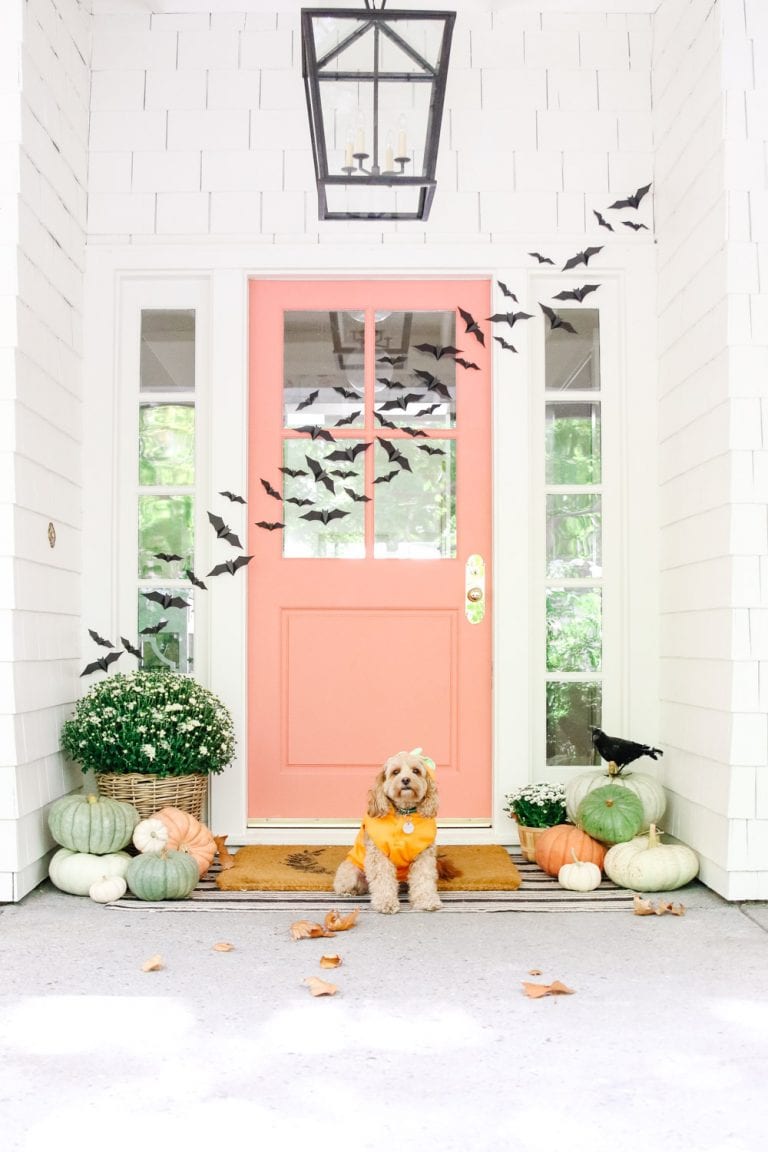 Over the summer, I worked on a project with Pop Sugar and Sherwin Williams and painted our front door this fun color.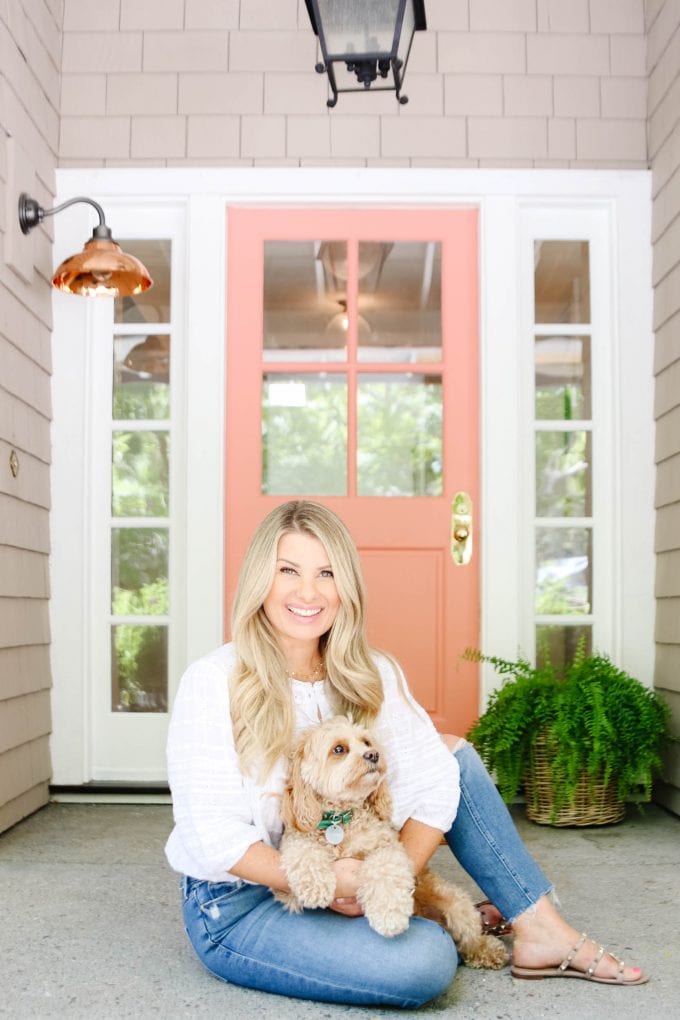 Paint Color is Charisma by Sherwin Williams.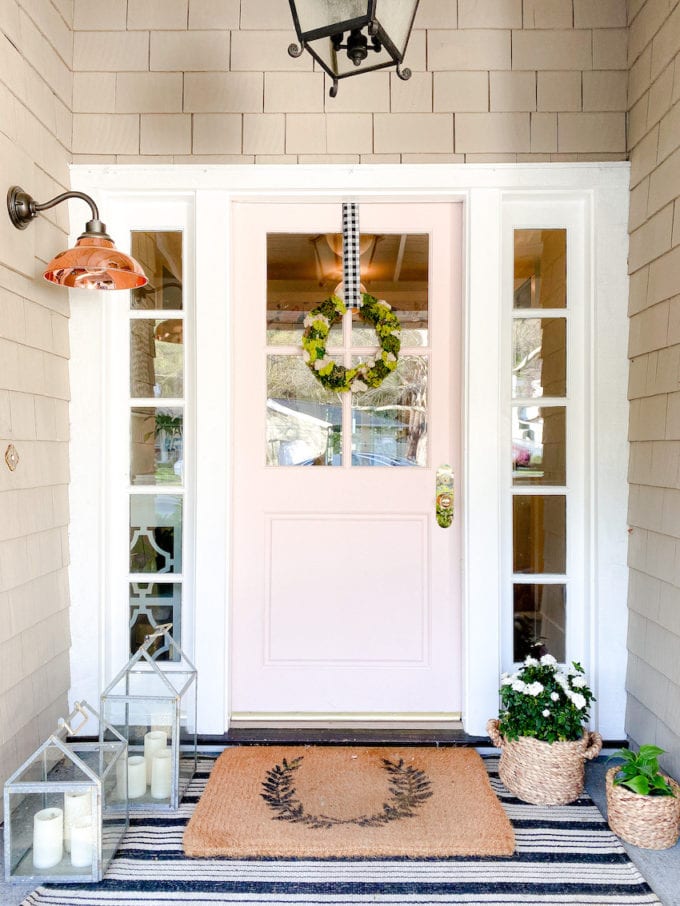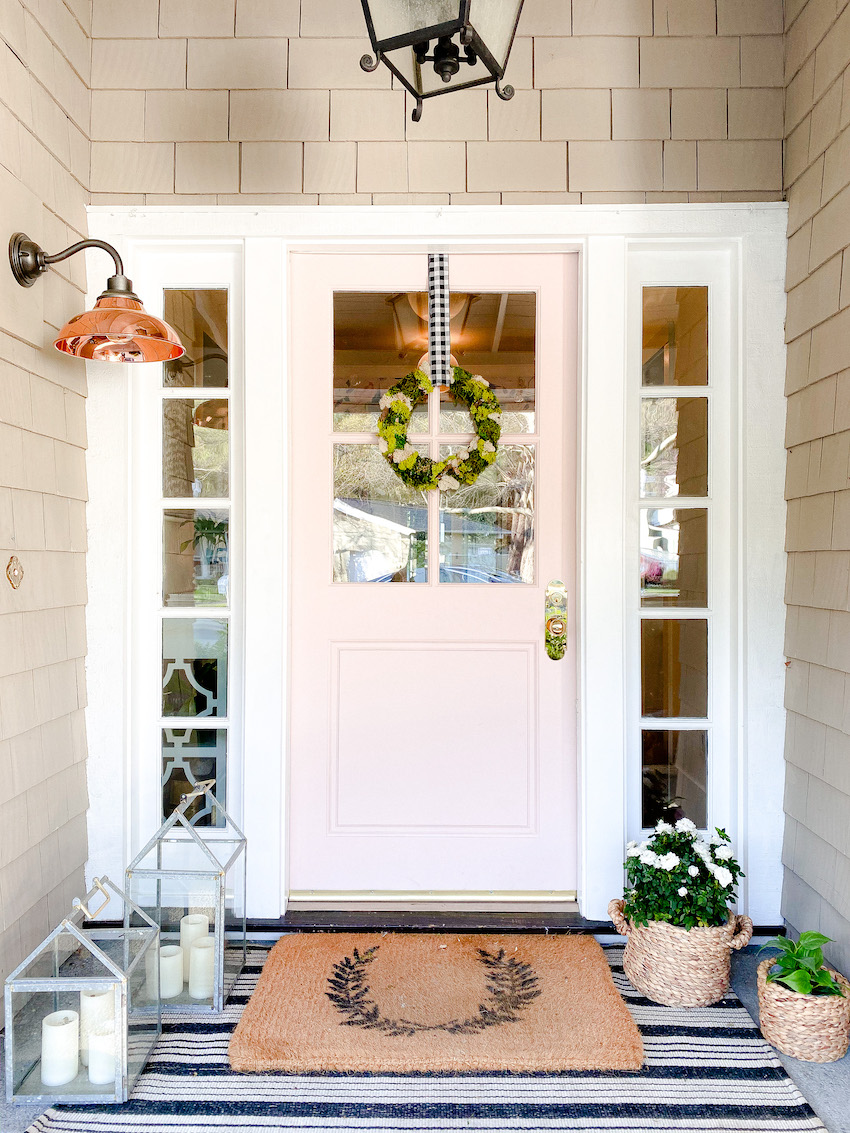 This pretty, soft blush color was a tried and true favorite. Everyone loved it, even some of my neighbors! Color is Benjamin Moore Pleasant Pink.
The Best Paint For Exterior Door
When painting your front door, you want to use the right paint. Otherwise, it may chip, peel or fade fast. Choose an exterior grade paint in a semi-gloss finish if your door is exposed to the elements.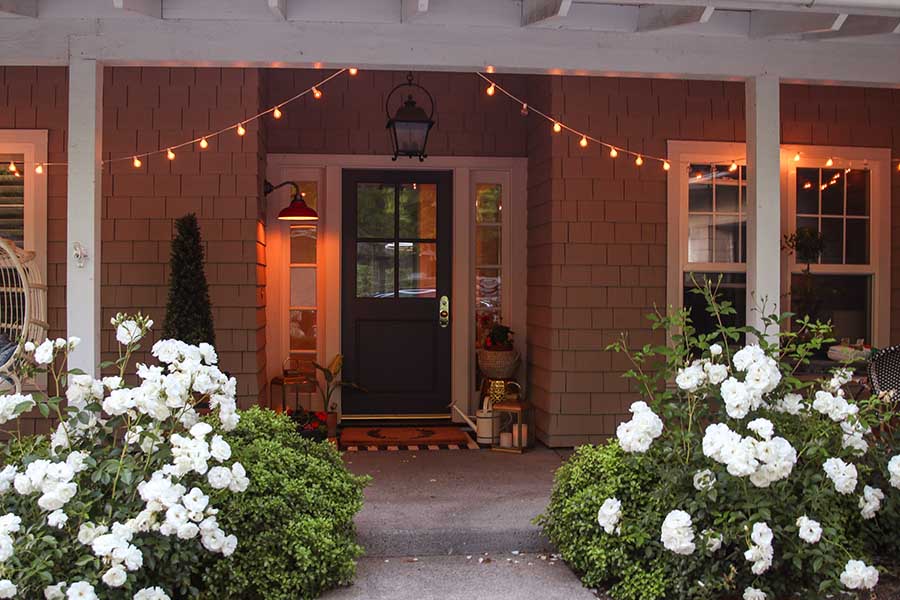 If your front door is under a covered porch, or if you live in a mild climate, you don't have to be as picky when it comes to the type of paint. I have used satin finish latex paints on my front door with great results. But, our front door is under a wide, covered porch.
How To Pick A Front Door Color
When picking a paint color for your front door, there are a few things to take into consideration.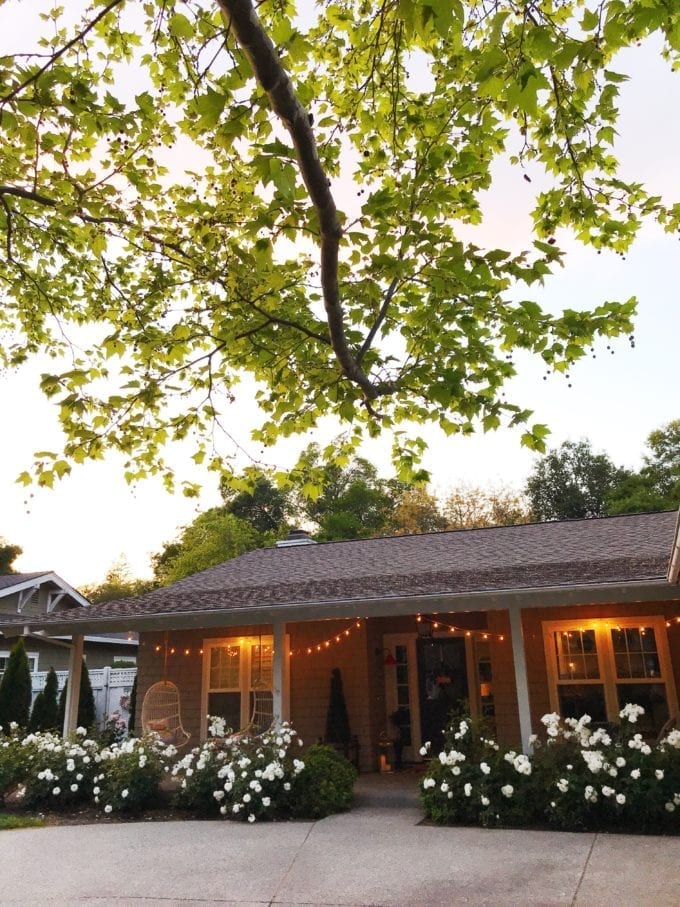 First, take into consideration the style of your home. You can create a lot of curb appeal with simply painting your front door a new color. So, if you have a traditional home, it may make sense to choose a more traditional shade. The same goes for a mid-century home. A bright pop of color on your front door could be a nice update to the exterior of your home.
Next, you will want to take into account the color that your house is painted. Make sure the front door paint color will complement the main exterior color. Paint large pieces of whiteboard or cardboard with swatches of your paint picks and hold them up next to the exterior.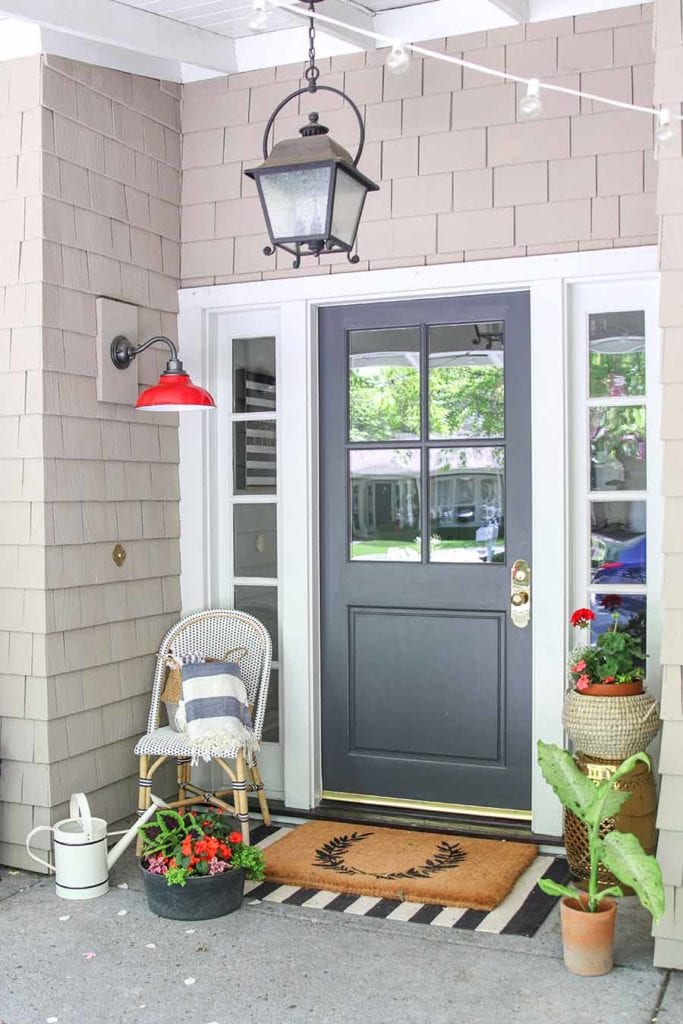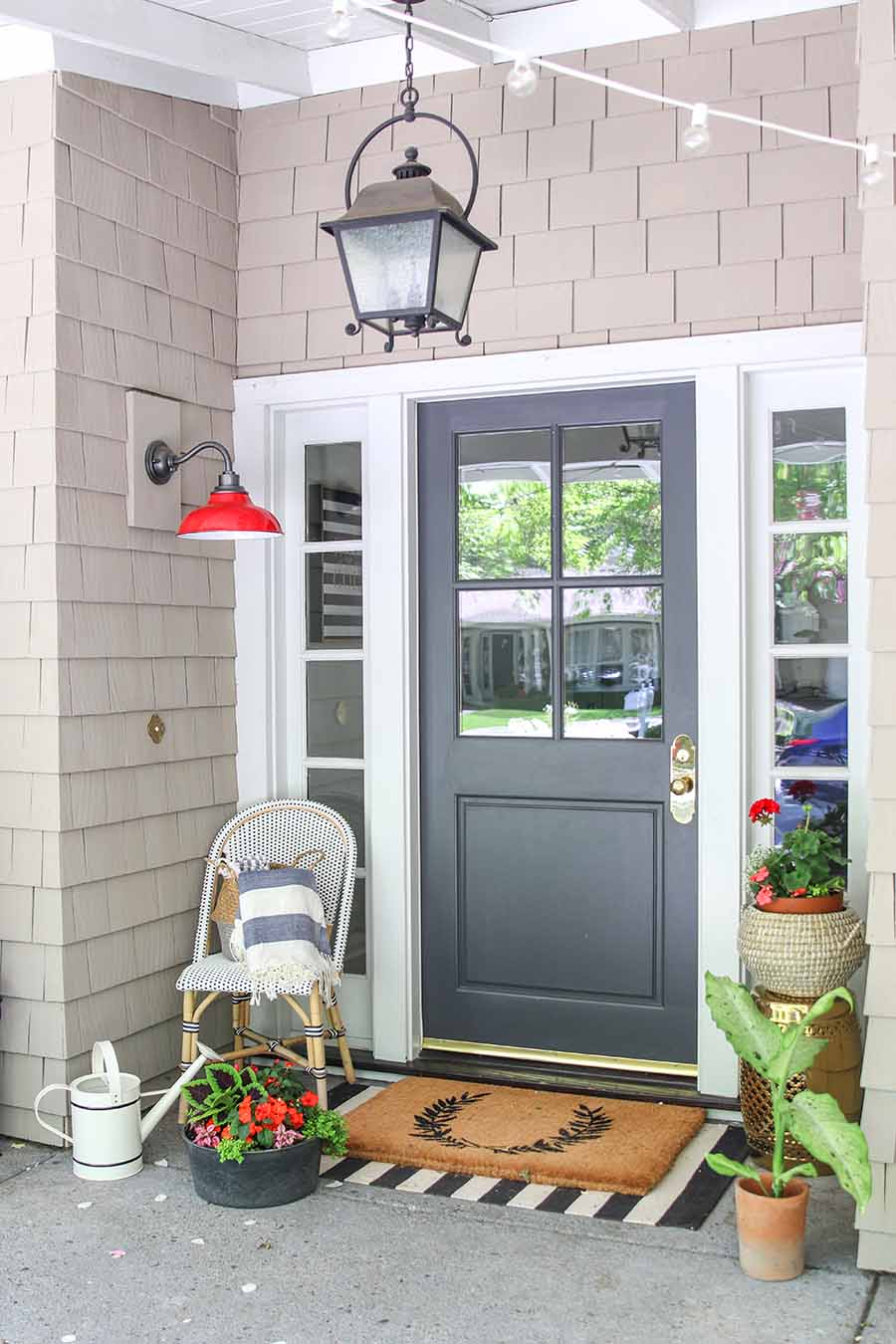 And finally, what colors do you gravitate towards? Painting your door isn't hard, but it does require a lot of prep and some time. So, chances are you will be living with the color you choose for quite awhile.
Choose a color that you will like looking at throughout the seasons. While it may seem like a great idea to paint your door chartreuse green since it's spring, will you still like this color come fall with pumpkins gracing the porch?
How To Paint Your Front Door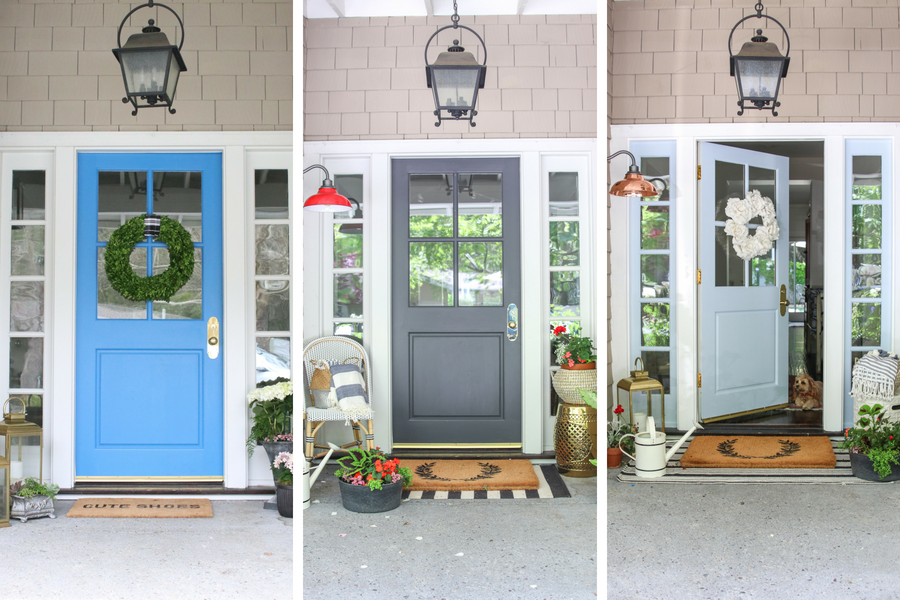 And now that you have all the inspiration and ideas, what color are you going to choose? Be sure to check out my post How To Paint Your Front Door In One Afternoon. I share all my tips for painting the door while still hanging on the hinges.