11 creative and unique Upcycling Ideas for your home. Check out these ideas for repurposing your old stuff!
I don't know about you, but I have been making an effort to buy less stuff and reuse and repurpose more items. Today, I have 11 fun and unique upcycling ideas for you! Projects that will take something that seemingly has no life left in it and turn it into something new and fun!
11 Upcycling Ideas for Repurposing Your Old Stuff
Here are 11 creative and unique uncycling ideas that you can use to repurpose your old stuff!
DIY Soap Dispenser From A Gin Bottle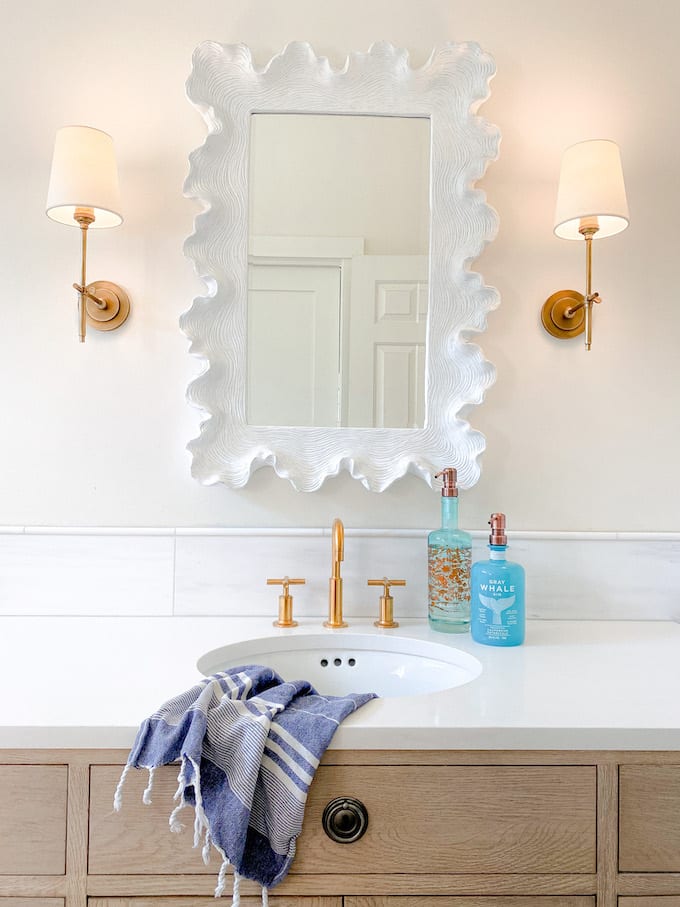 Our favorite drink during the summer months is a gin & tonic. You can find my favorite recipe for Spanish Gin & Tonics here. But what I have noticed is that craft gin distilleries often use the most beautiful bottles!
I have been saving some of my favorite bottles for awhile now because they just seem too pretty to toss. I didn't know what I would use them for but then I decided they would be perfect as a DIY soap dispenser!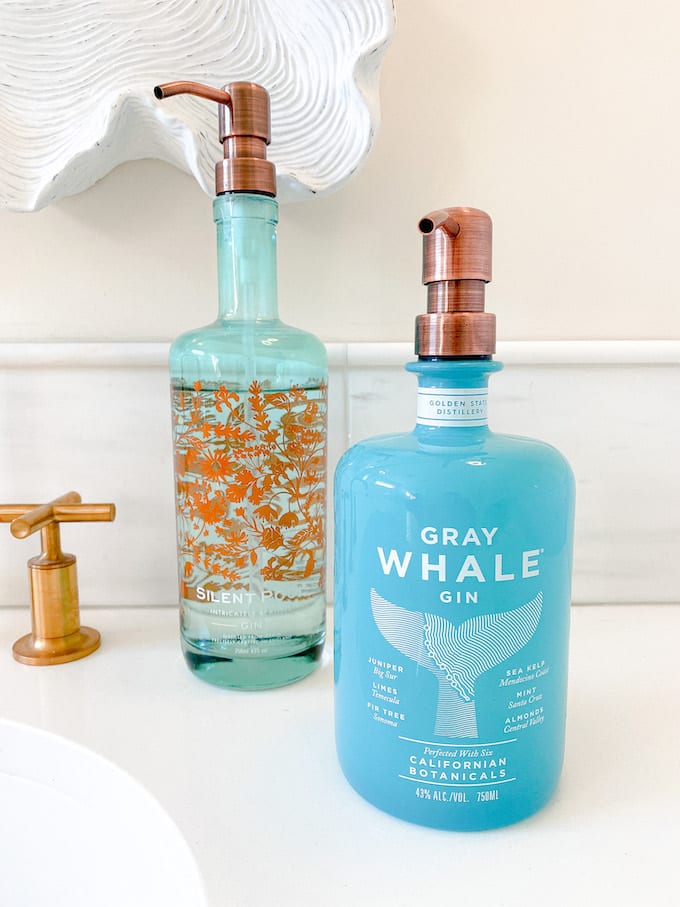 I'll share with you the simple steps that you can follow to upcycle your used gin bottle into a beautiful and unique soap dispenser.
Upcycled Soap Dispenser Supplies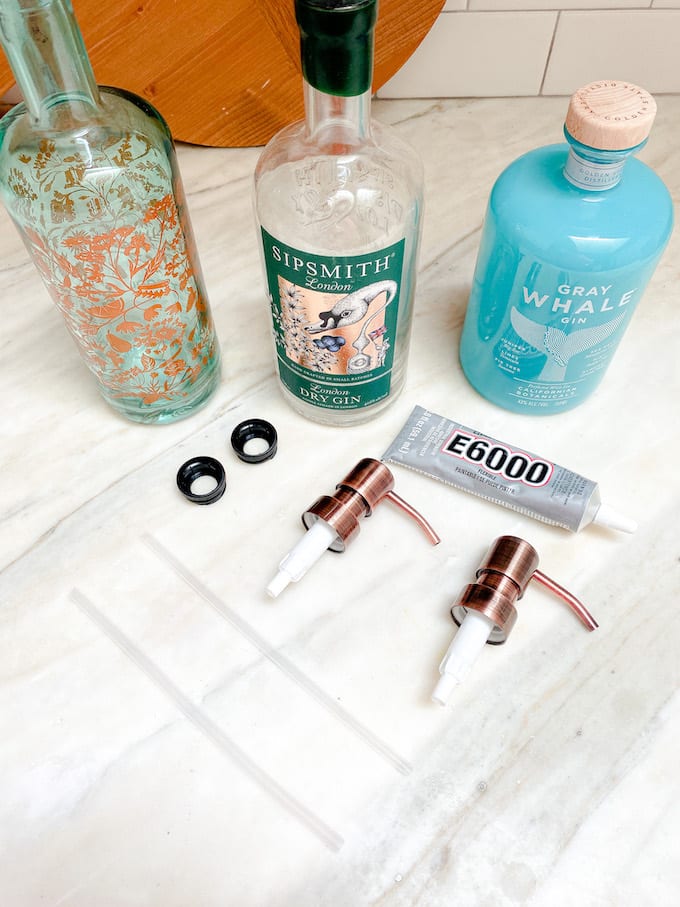 Here is everything you need for this fun and unique upcycling idea:
Empty and clean gin (or any other spirit) bottle
E6000 glue adhesive
Step 1: Glue the threader onto the bottle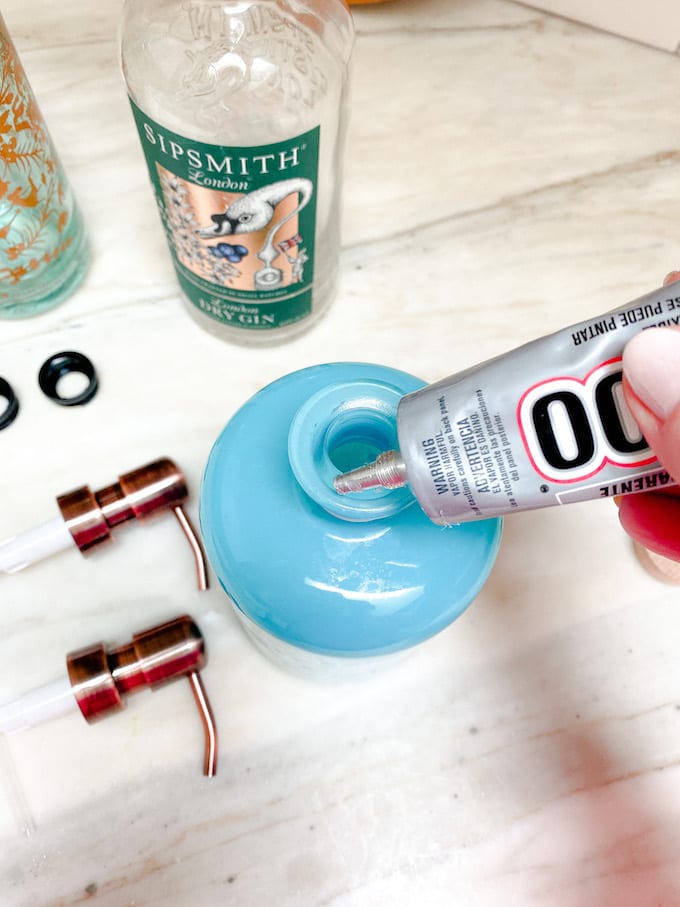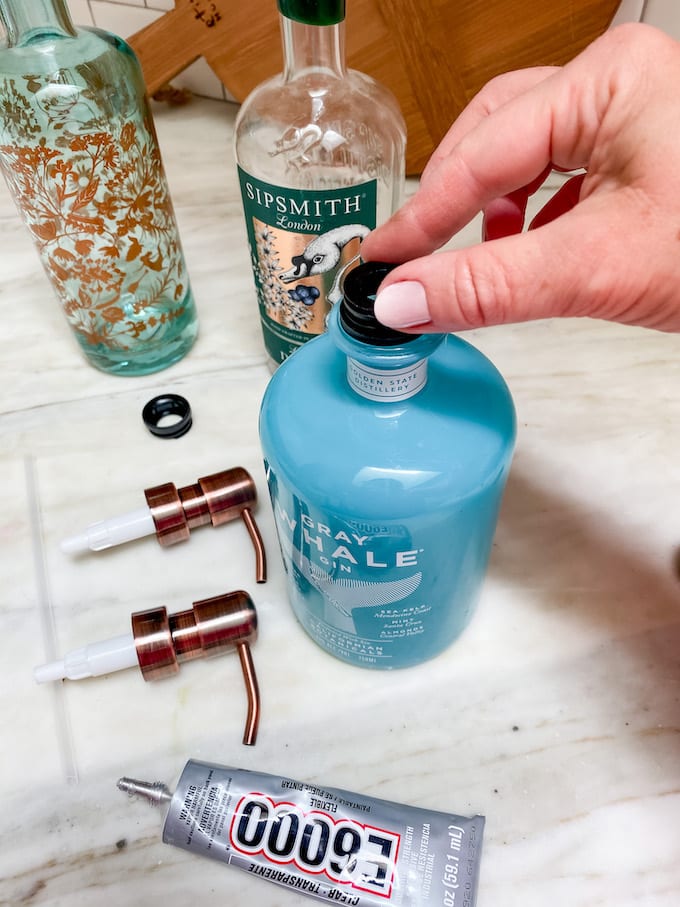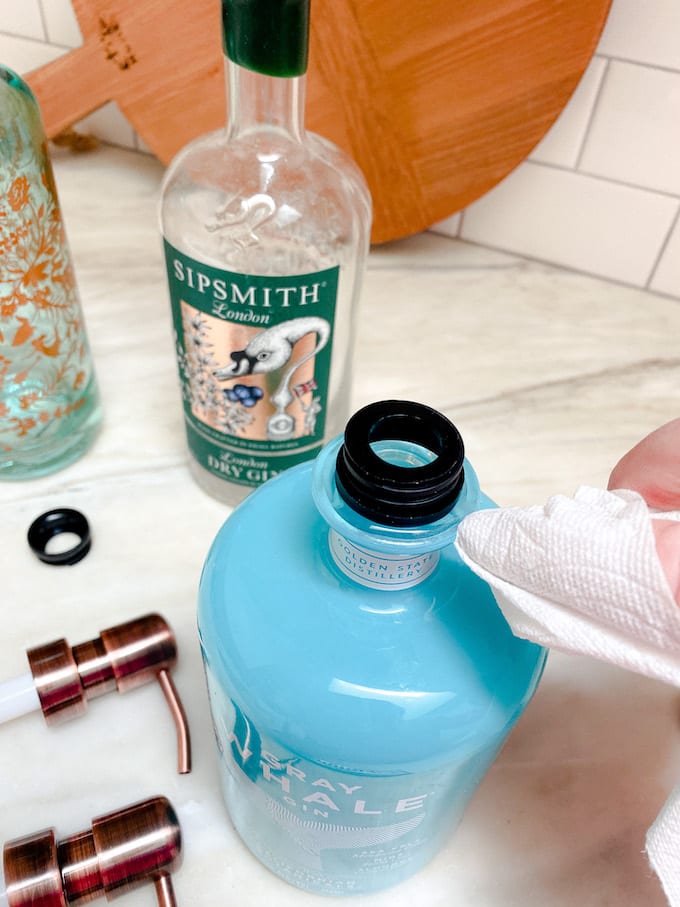 Using a clean bottle, squeeze out a thin line of E6000 glue along the top rim of the bottle. Place the threader on the glue and gently press down to make sure the glue is evenly spread around the plastic ring. Use a paper towel or napkin to carefully remove any excess glue from the sides. Place somewhere that it can rest for 24-48 hours undisturbed.
Step 2: Assemble the Soap Dispenser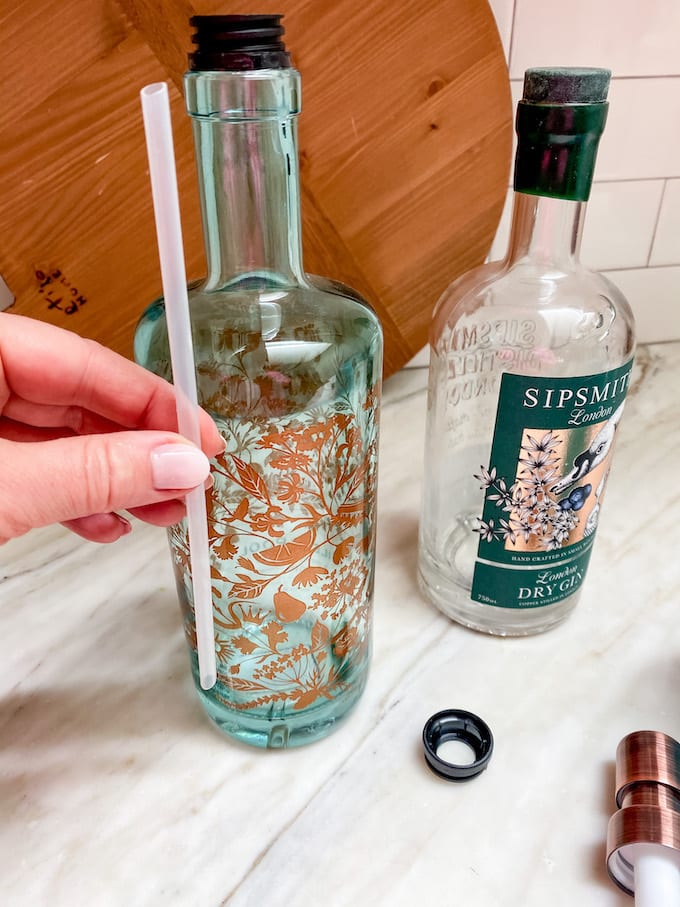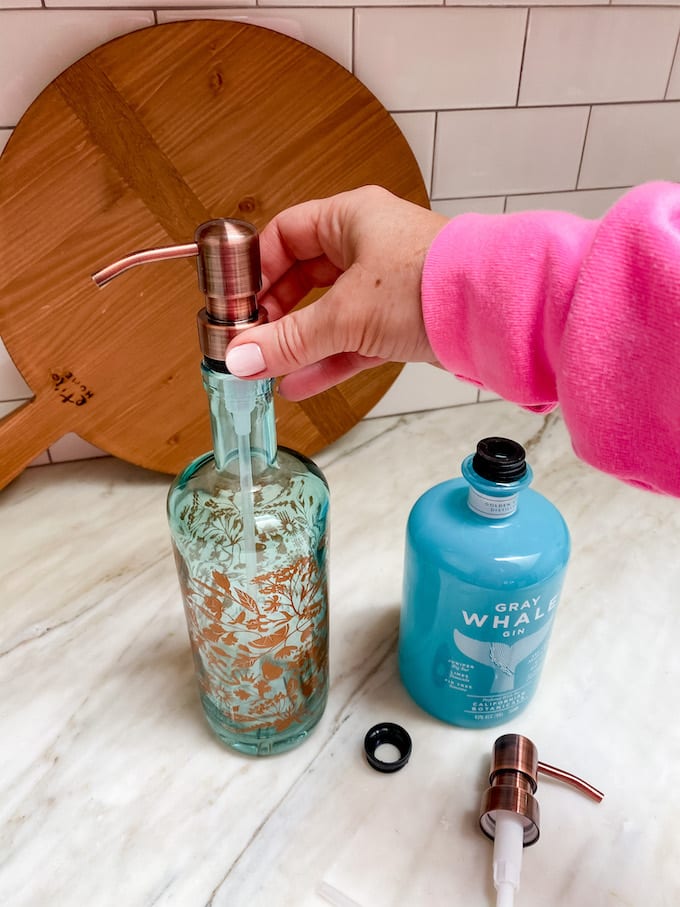 After the glue has completely cured, it's time to assemble your DIY soap dispenser. Cut the straw to the appropriate length for your sized bottle. Attach it to the pump. Fill your bottle with your favorite soap and thread the pump head onto your bottle!
Now you have a beautiful soap pump that you can refill and use for so many purposes in your home!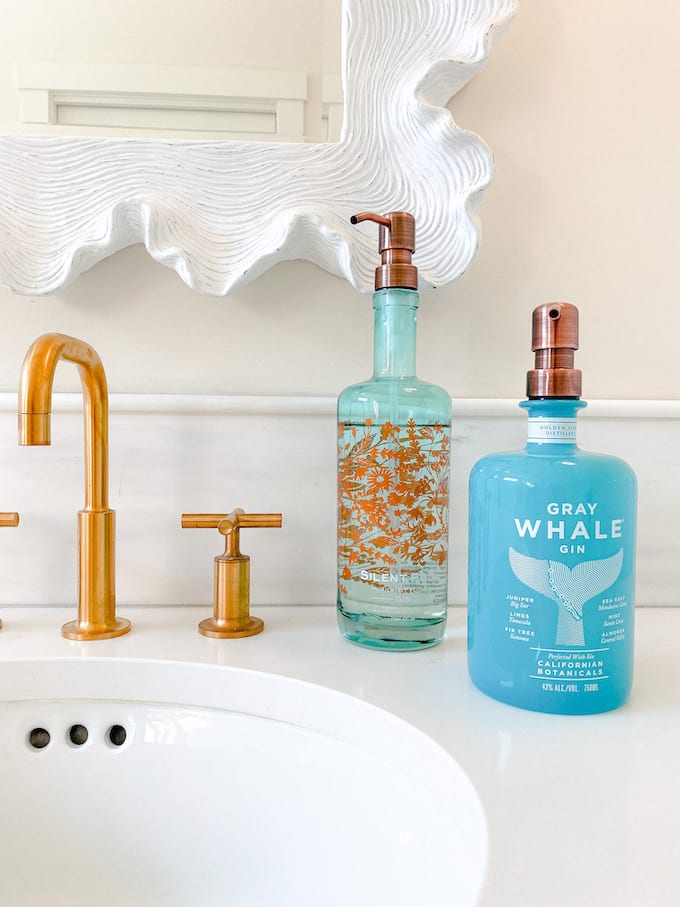 This is such an easy upcycling idea and I think it would make a great gift too! I know my husband would love this using one of his favorite bottles of tequila.
Upcycle Old Candle Jars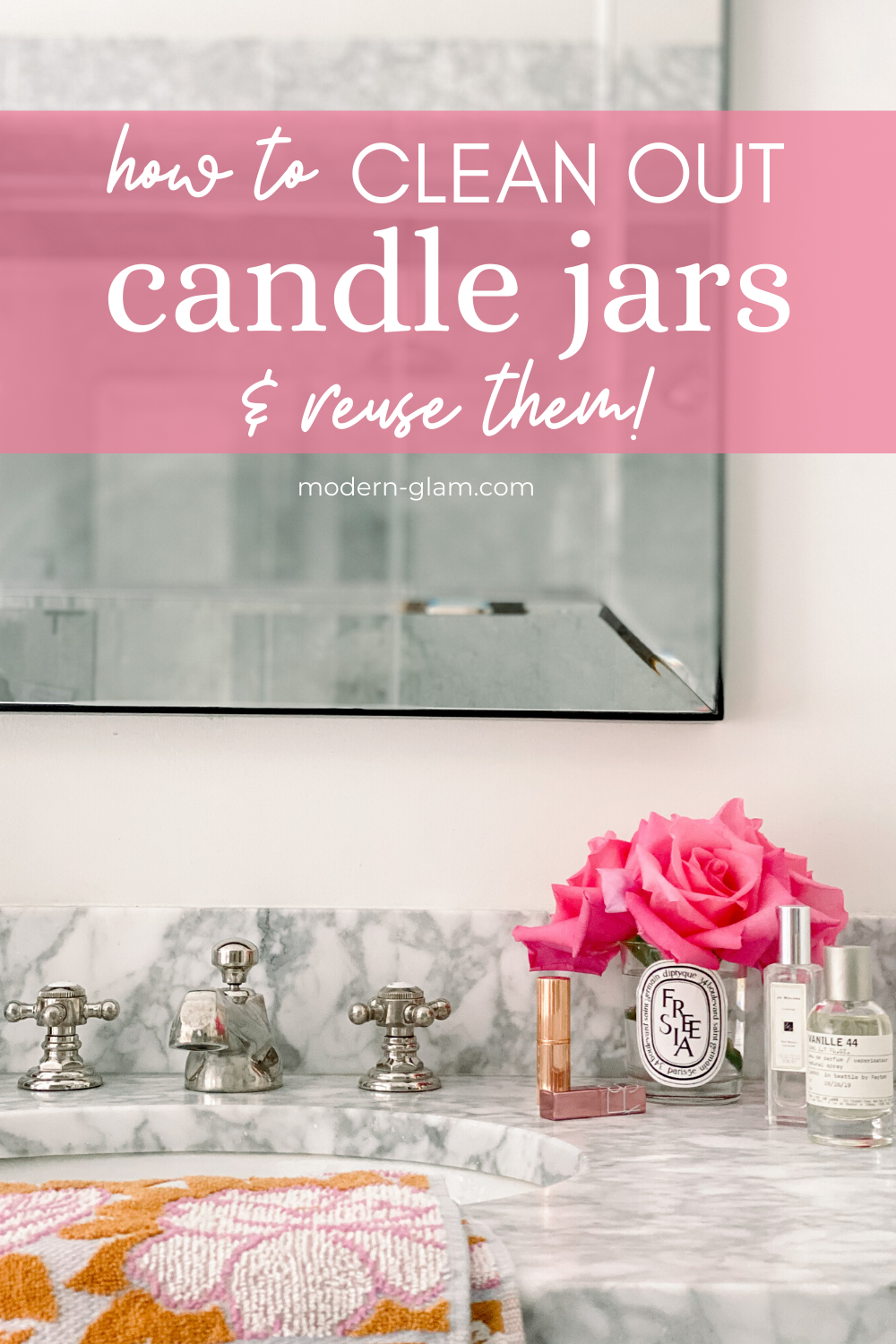 I love to repurpose and reuse my old candle jars by upcyling them into vessels for everything from flowers to makeup brushes! Learn how to clean them out easily and different ideas that you can use them for in this post! How to Upcycle Old Candle Jars.
More Upcycling Home Decor Ideas
And here are 9 more creative and fun ideas that you can use to repurpose items for your home!