Cake stands are a fun way to add interest to your home. Check out these 4 unique ways for decorating with cake stands that don't involve cake!
Decorating With Cake Stands
If you're anything like me, you have quite the collection of cake stands. I love how unique and interesting each one can be. I have everything from a vintage, cut glass cake stand, to my most recent addition: a pink, metal modern cake stand that my sister Jen, Tatertots & Jello gave me for my birthday a few months ago.
I'll show you my favorite ways that I decorate with cake stands that don't involve cake!
Cake Stand herb garden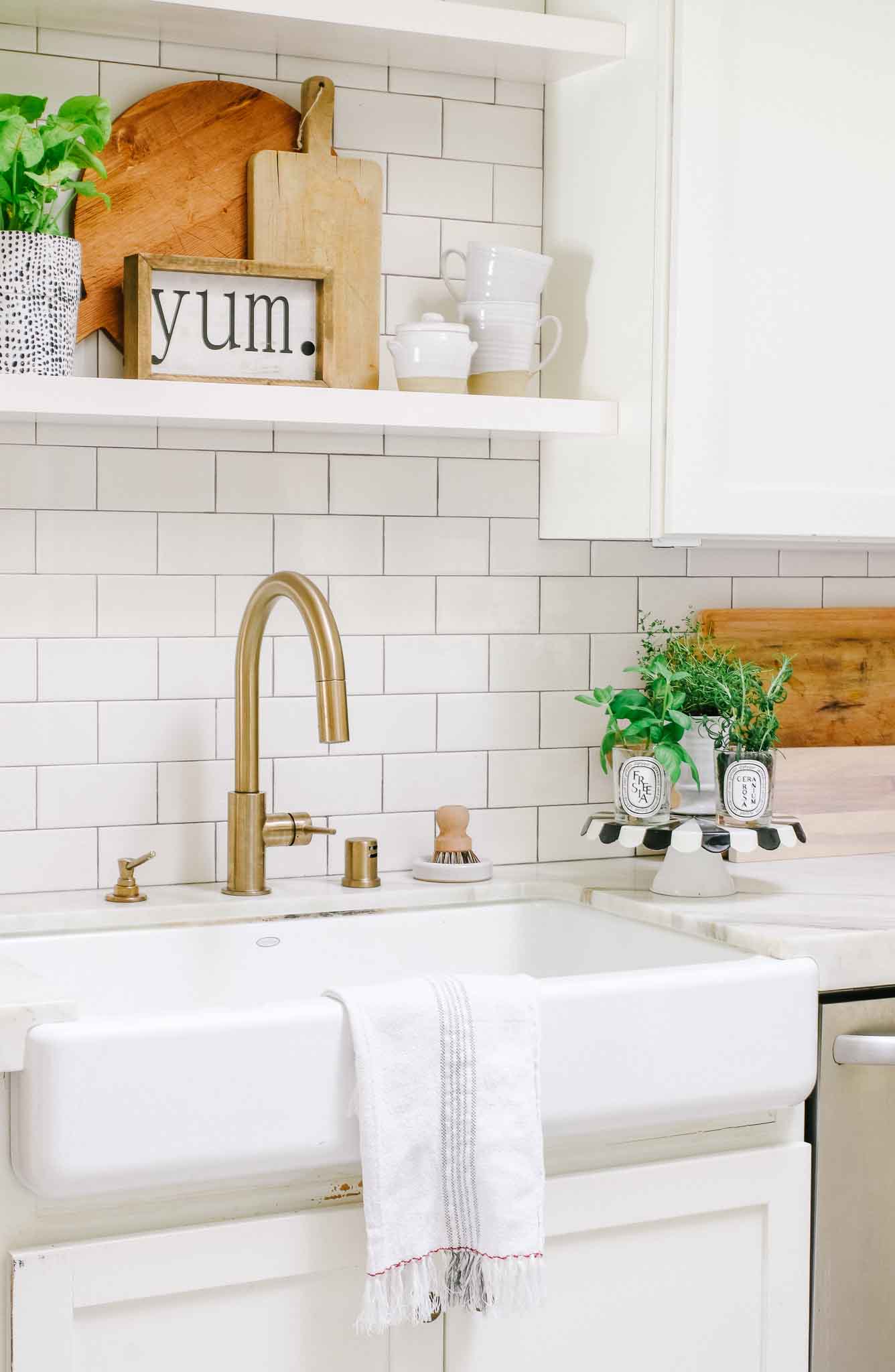 One of my favorite DIY projects for spring is to repurpose candle jars into an indoor herb garden! Check out the full post HERE. And what better place to put them than on a cute cake stand!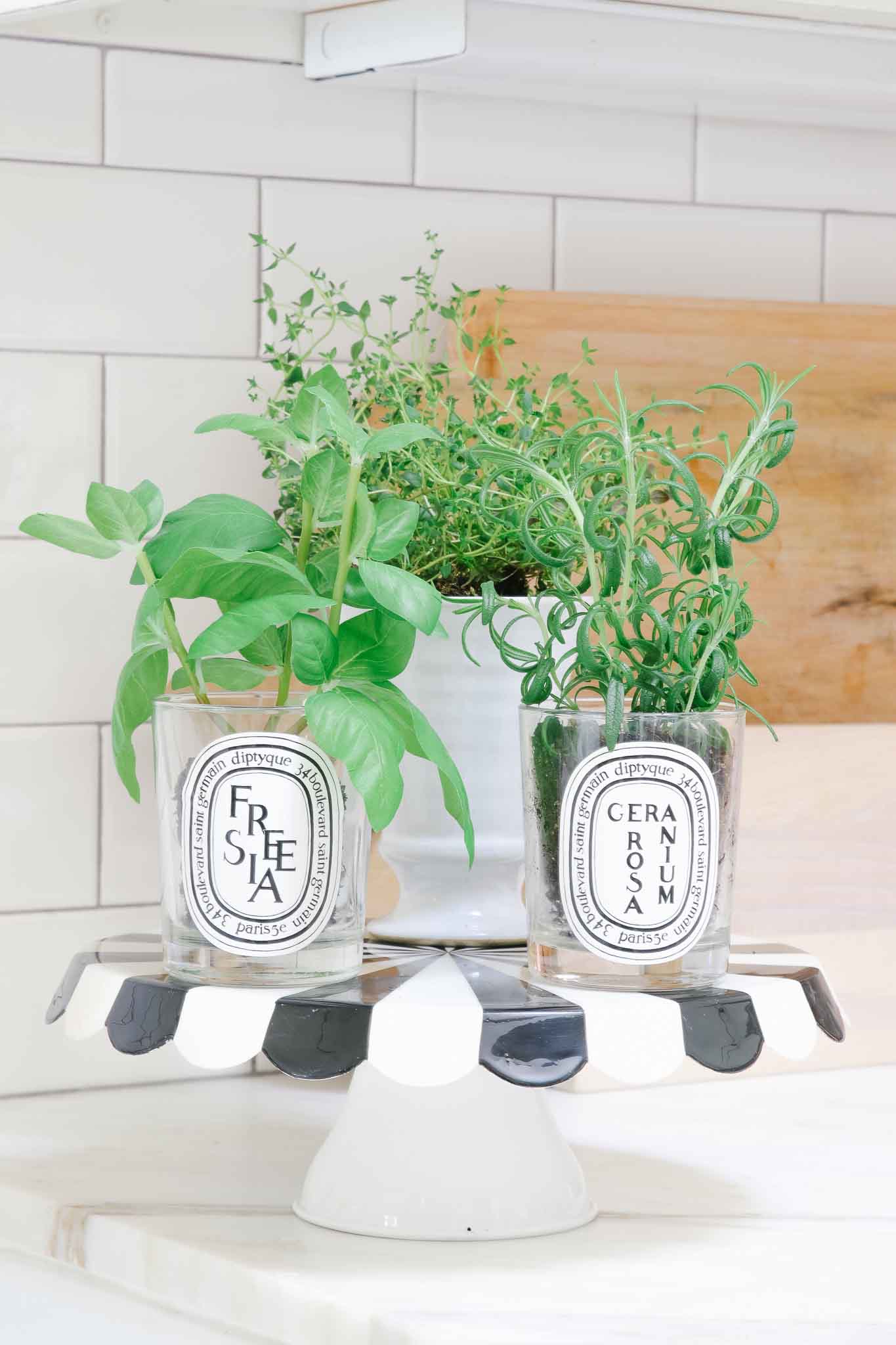 Simple herbs pots are in stock now at Trader Joe's and fit perfectly into your repurposed candle vessels. Be sure to check out the DIY for my tips on how to get the wax out of the jars! I love this combination of rosemary, thyme and basil. Perfect for adding to recipes. I just love this unique way to decorate with cake stands in the kitchen!
Cake Stand Coffee Bar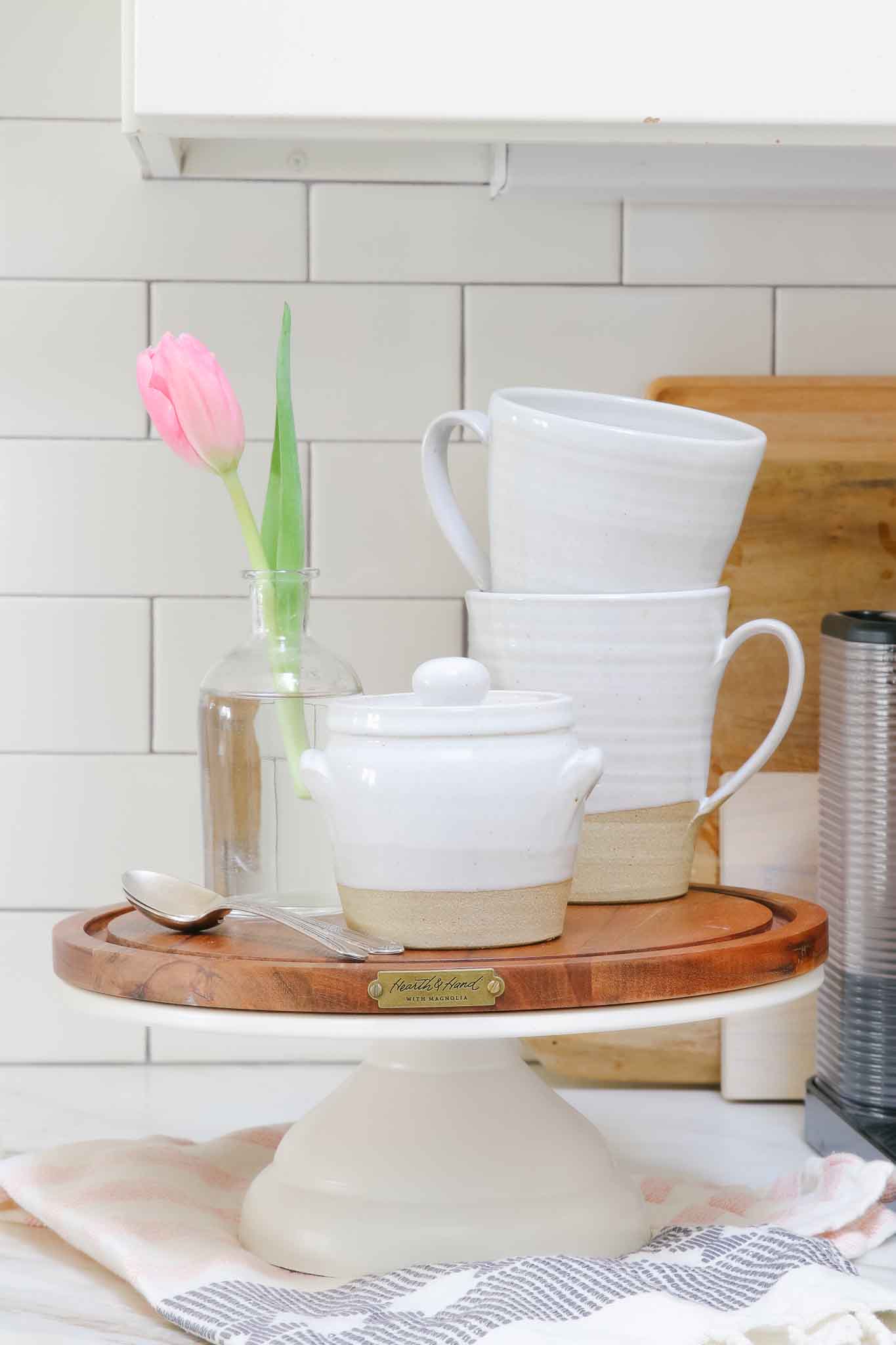 A great way to round up your coffee essentials and make your morning ritual that much sweeter is to create a coffee bar using your cake stand. Round up your favorite mugs and make a cute display!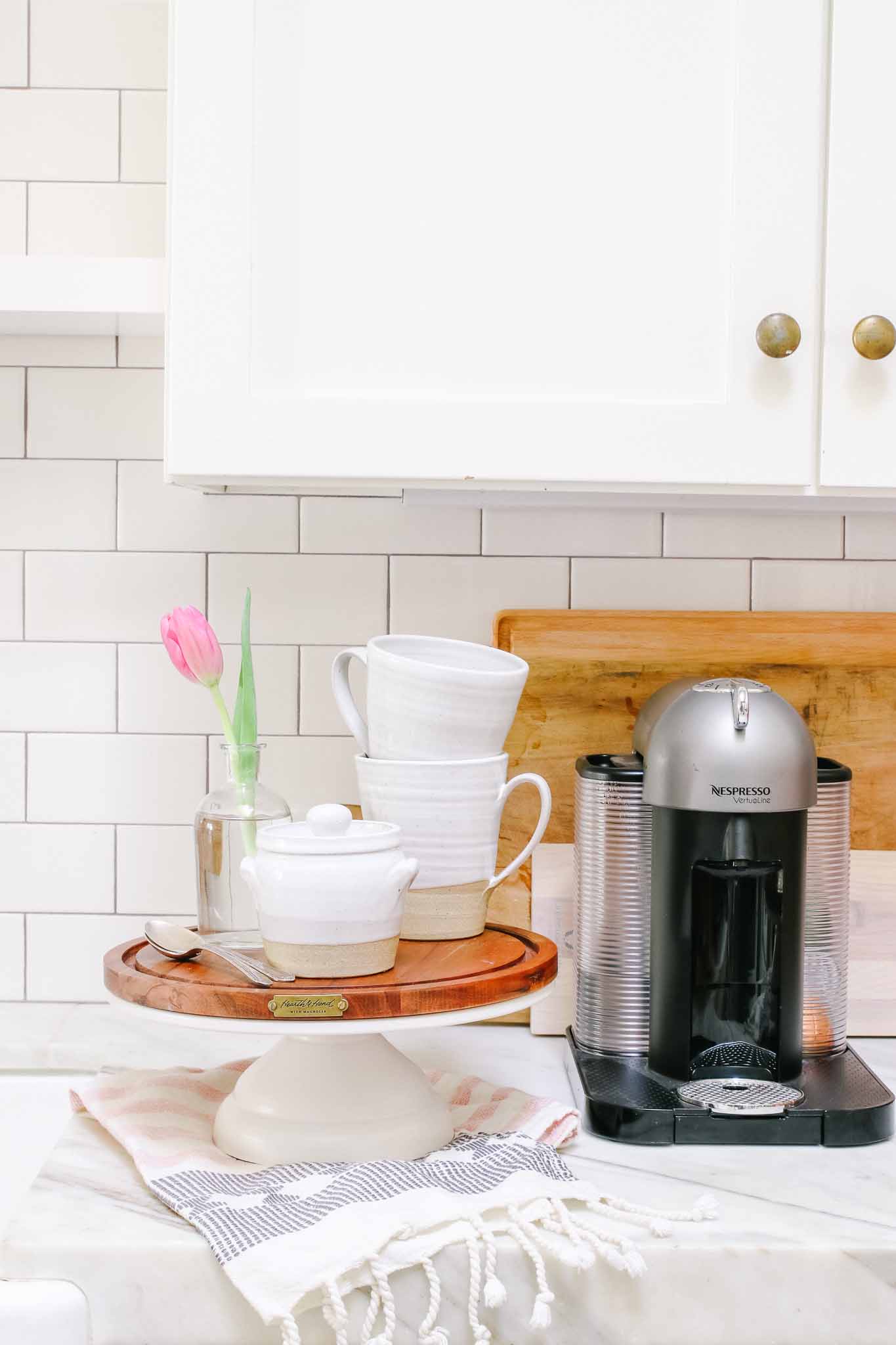 Decorating with cake stands and creating this coffee bar is also a great idea for parties. An after dinner cappuccino seems extra tempting with this pretty display, don't you think?
Decorate Cake Stands with Candles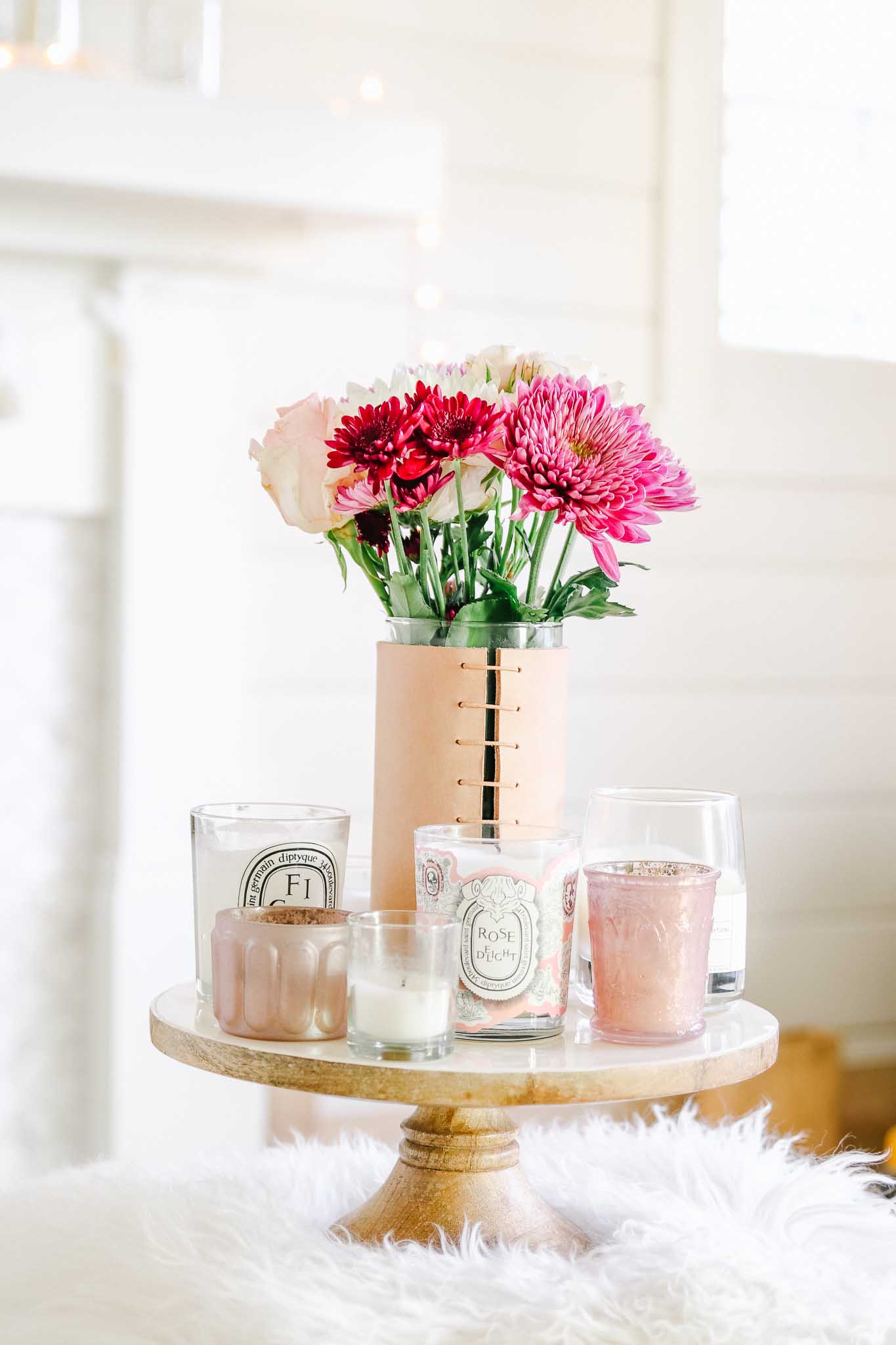 One of my favorite ways to decorate with cake stands is to corral all my favorite candles onto them. Cake stands add height and interest to an otherwise ordinary display. I also think it makes for a great opportunity to add some fresh flowers!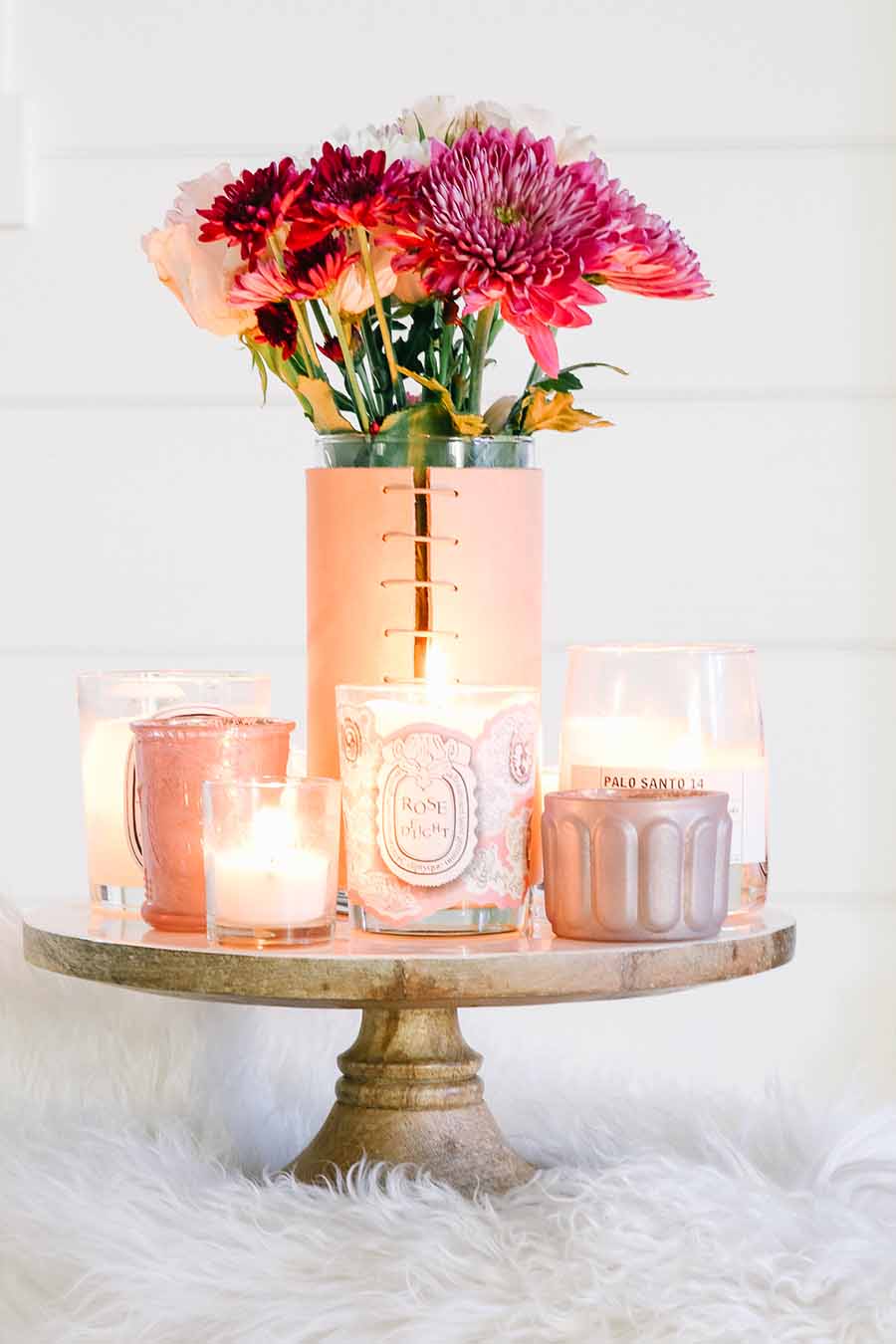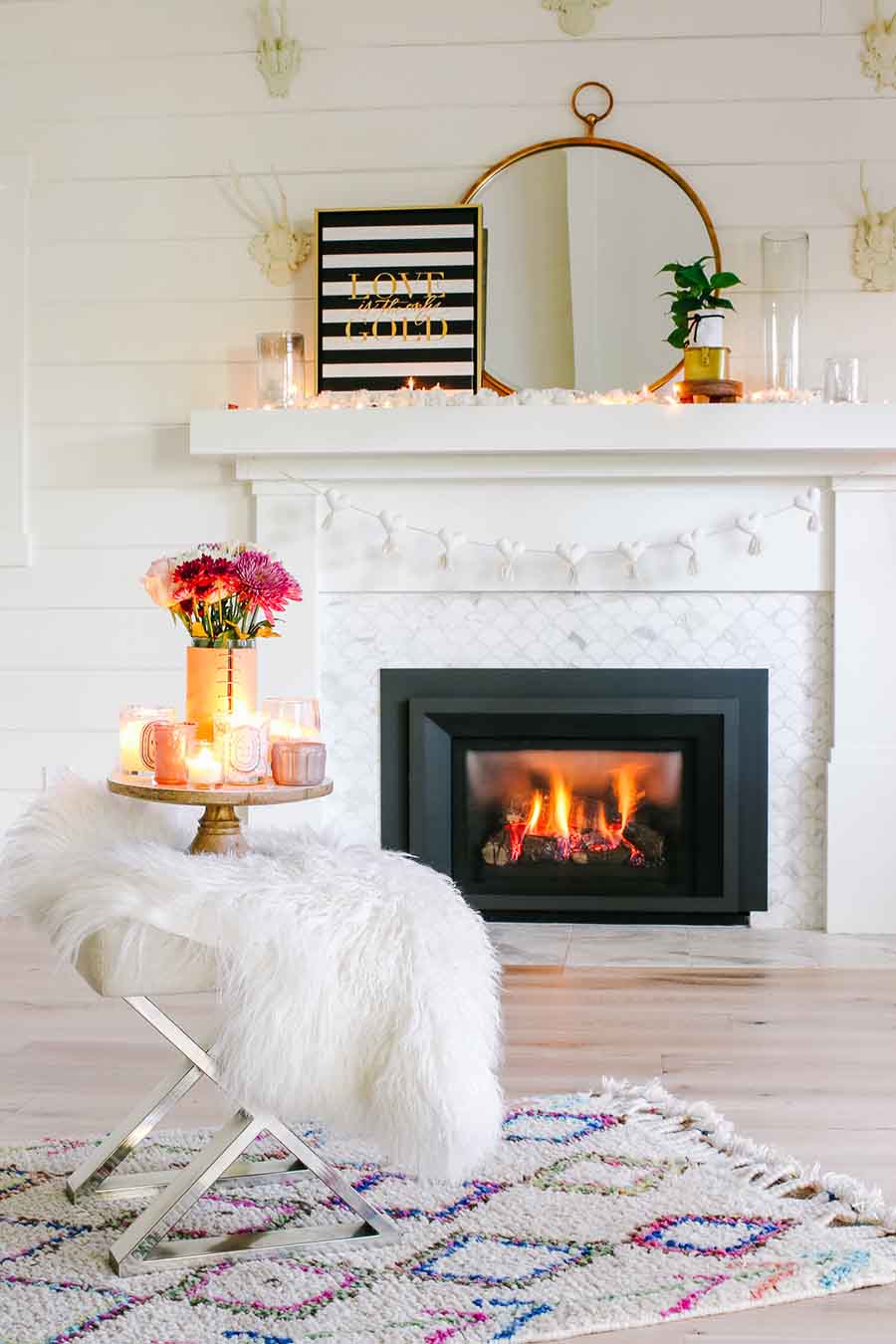 If you want to decorate cake stands with candles, the key is to gather your favorite candles in varying sizes and shapes. Place them on your cake stand and it makes such a beautiful display! Add in some fresh flowers and it will pull everything together.
Decorate your cake stand: kitchen organizer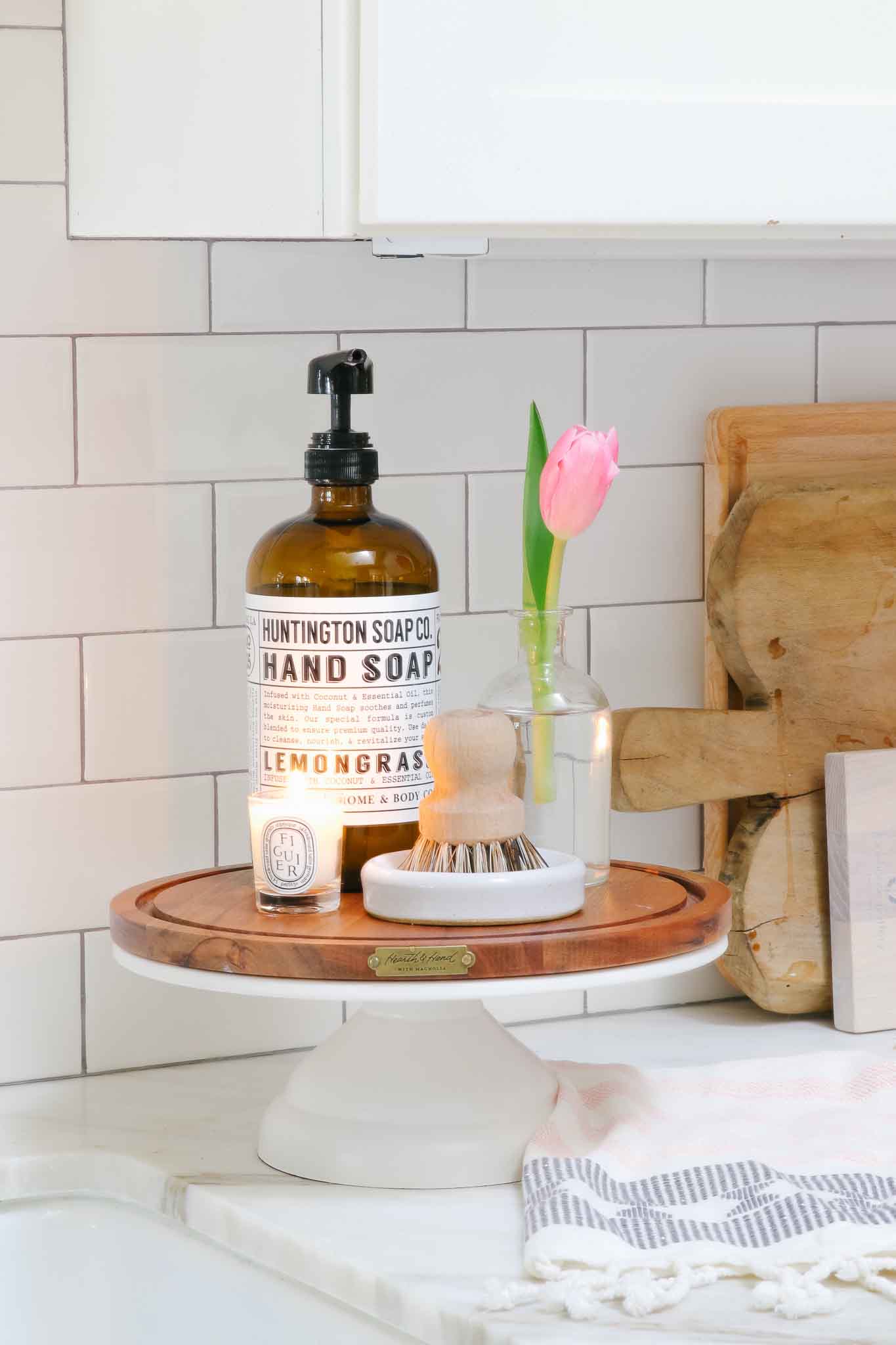 One of the most popular ways to decorate your cake stand is to create a kitchen sink organizer. I love to keep a cake stand with my soap, scrub brush and a small vase of flowers next to the sink.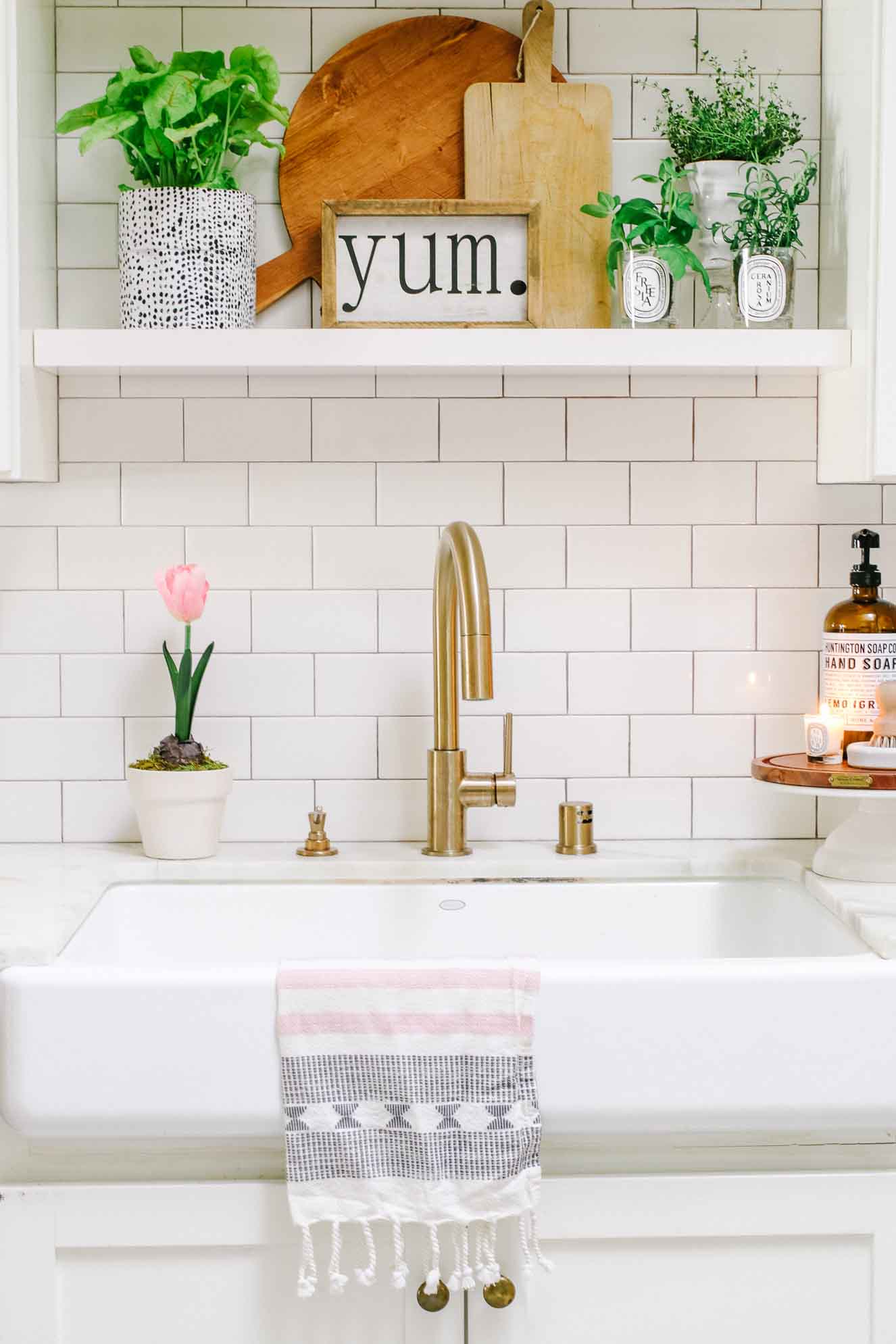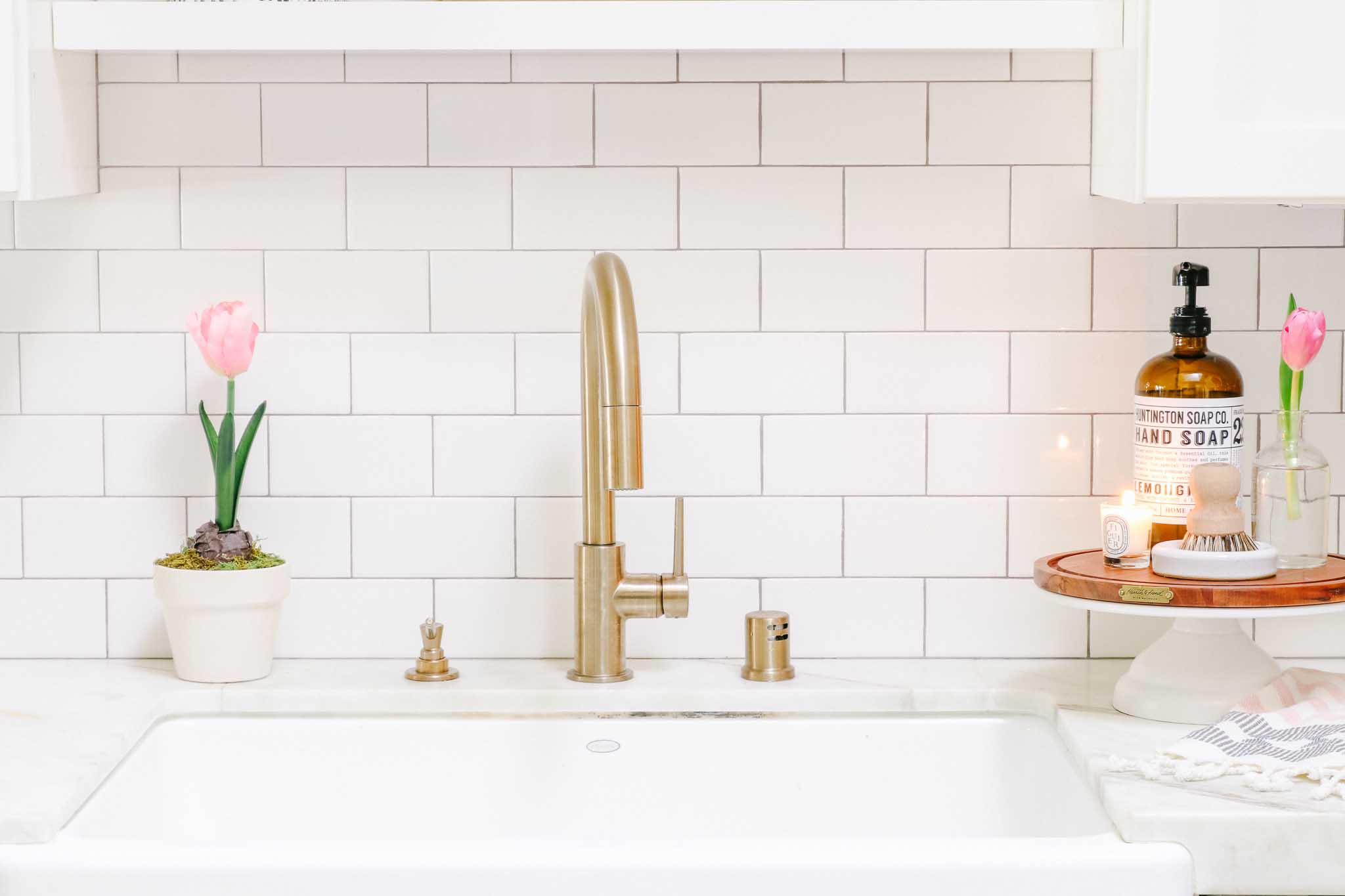 It really helps keep the kitchen sink area organized and pretty too! The cake stand adds height and interest to this somewhat boring area of your home. And a bonus is the elevated height keeps things dry and clean too!
More Cake Stand Decorating Ideas
Spring Tea Station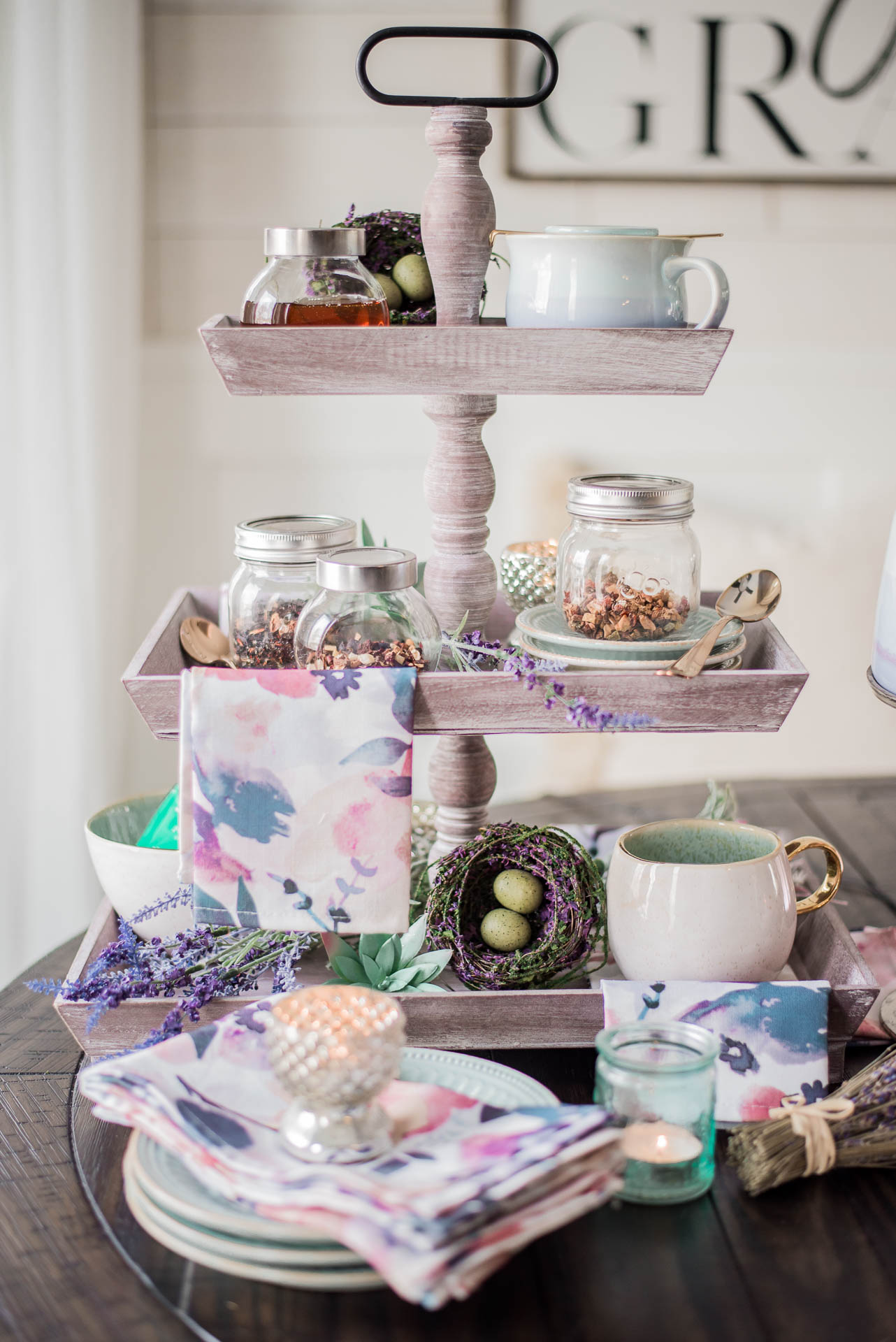 This fun Spring Tea Station from Christina is perfect for Easter brunch. I love the bold and bright colors!
Vintage Glass Cake Stands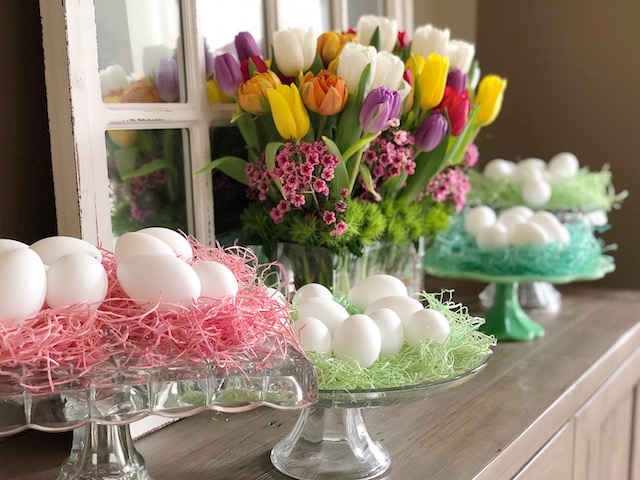 I love how Leslie used her Vintage Glass Cake Stands for this beautiful spring and Easter display. What a perfect way to decorate for the season!
Decorating With Tiered Cake Stands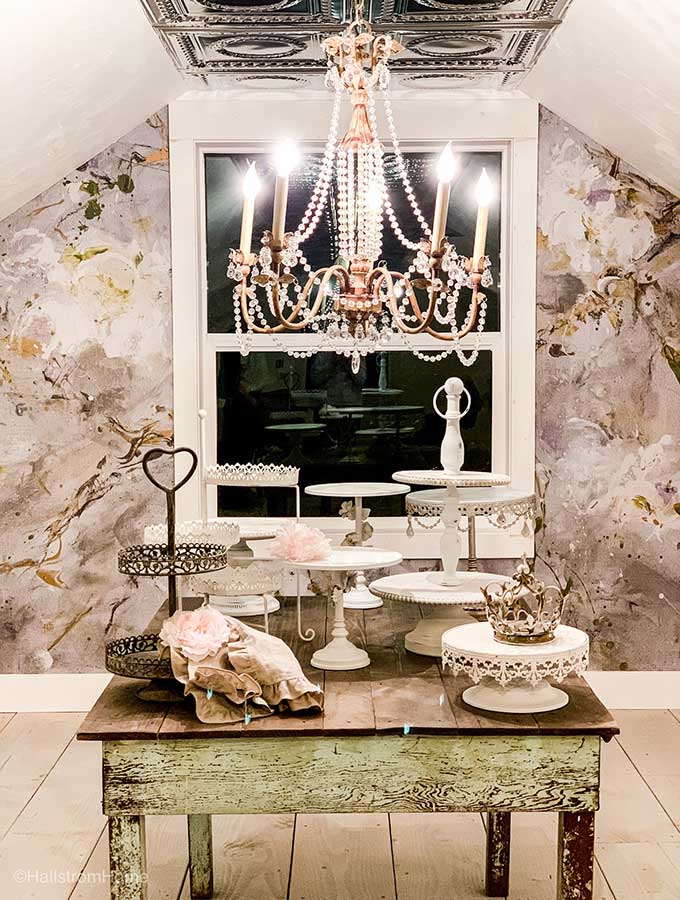 Rhonda is the queen of beautiful cake stands! She shows us different ways to Decorate Tiered Cake Stands. Don't you just love her collection?
Unique Ways to Use A Cake Stand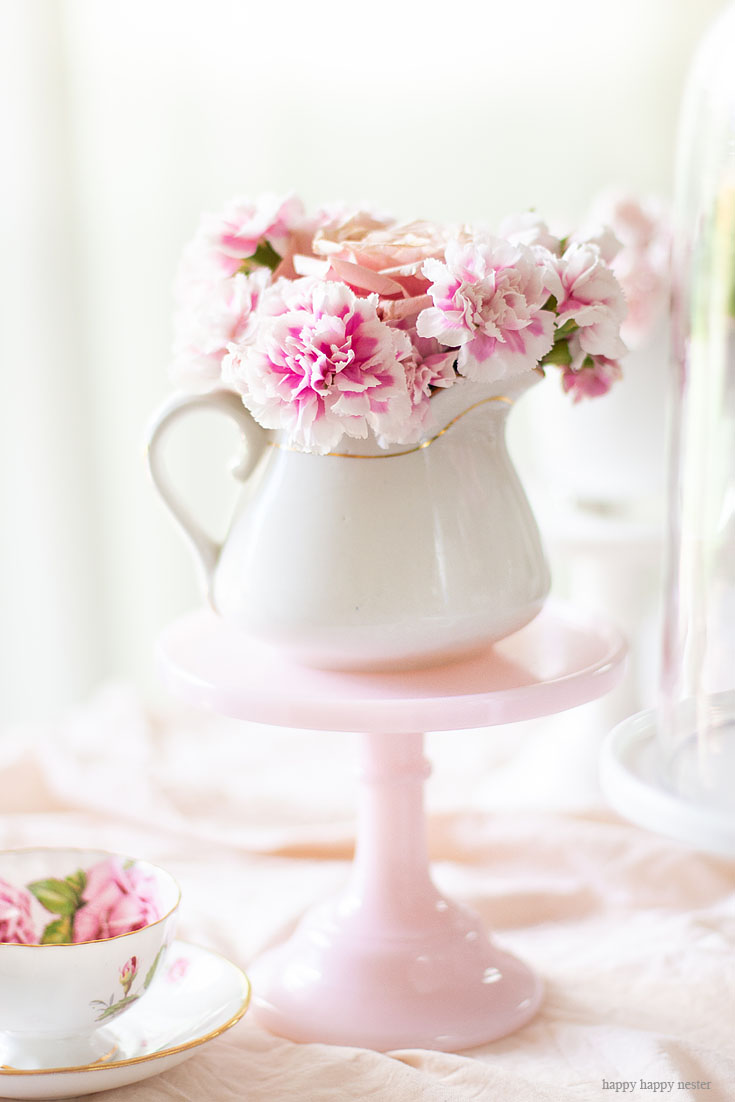 Janine shows us some Cute Ways to Decorate With Cake Stands. I love these pink cake stands and wait until you see the rest of her beautiful collection!