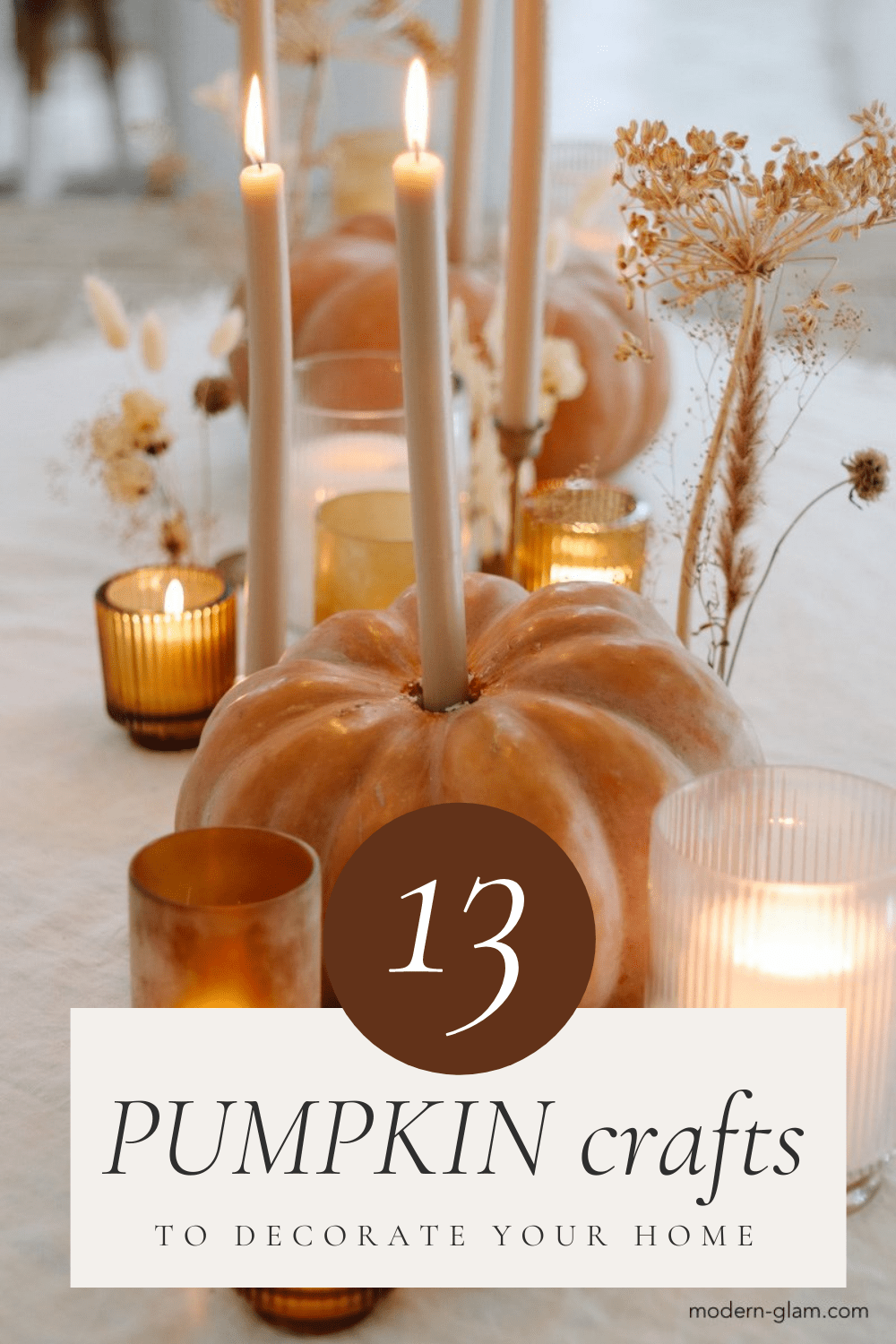 These DIY Pumpkin Candle Holders are so easy to make. With heirloom pumpkins as the base, they make a beautiful centerpiece for your fall table.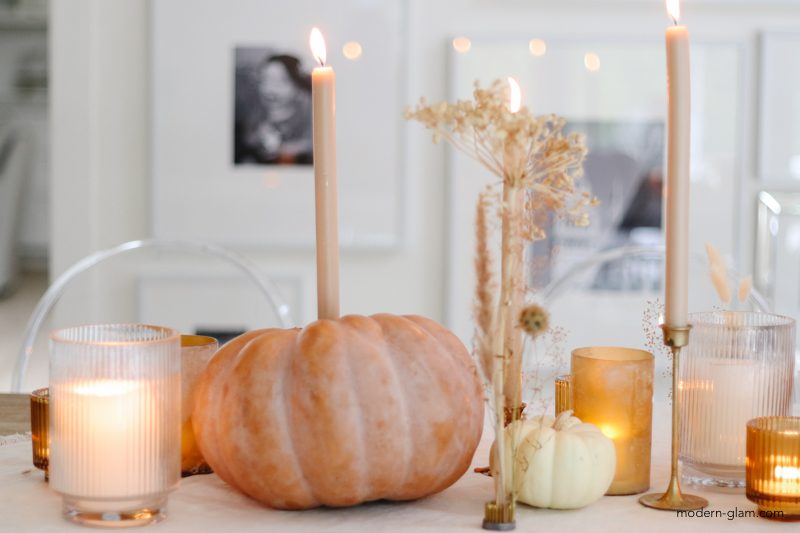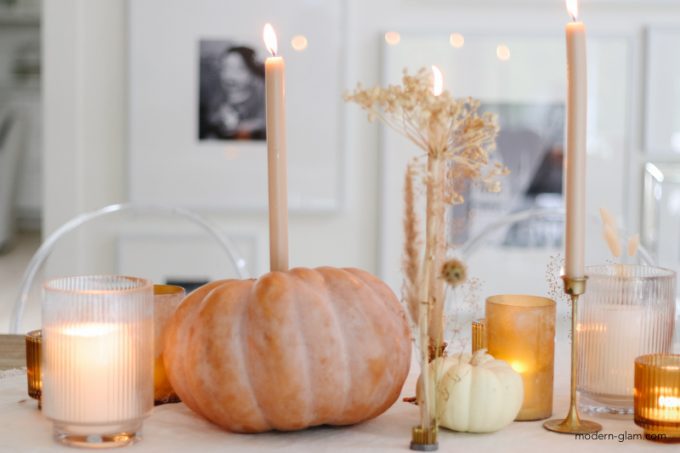 I have been wanting to turn my heirloom pumpkins into candle holders for awhile now. I think they look so striking set on the table with a few votives and some dried (or fresh) flowers. Come see how easy it is to replicate this. I think this would make for a beautiful Thanksgiving centerpiece, don't you?
P.S. did you see this Thanksgiving Table that I shared yesterday. It is so beautiful!
DIY Pumpkin Candle Holders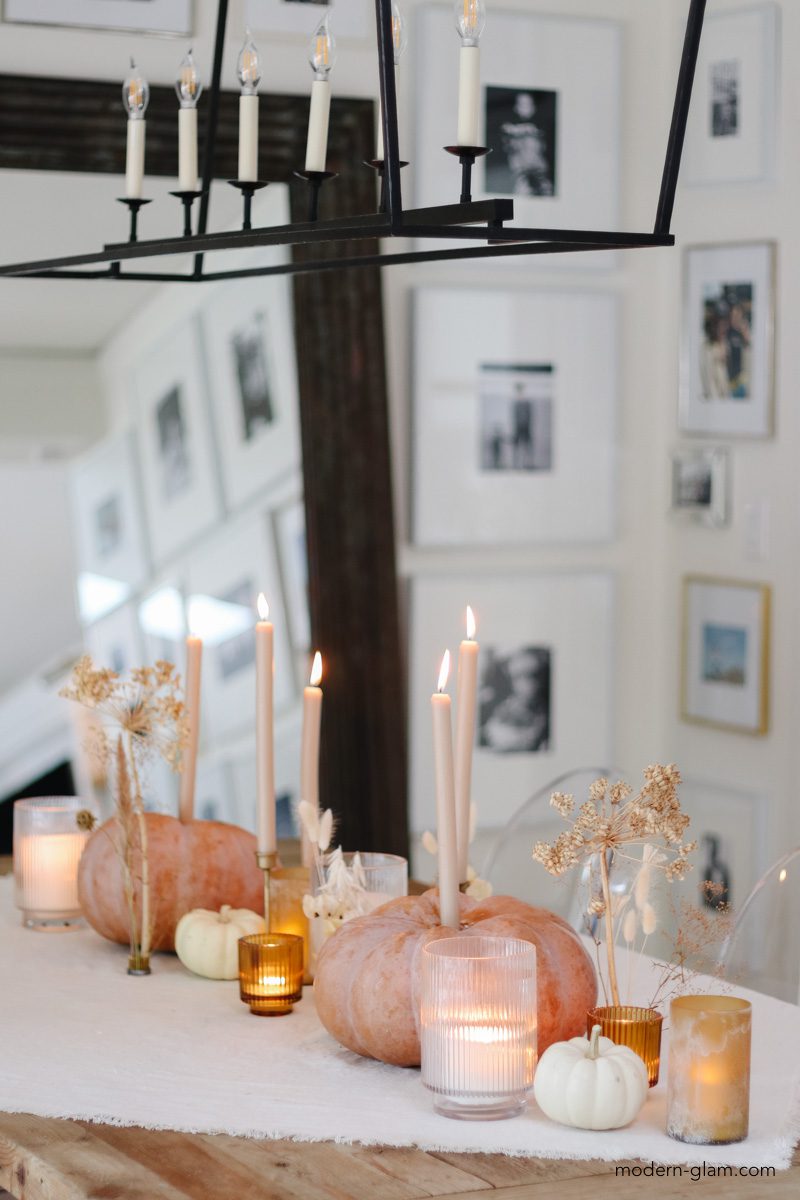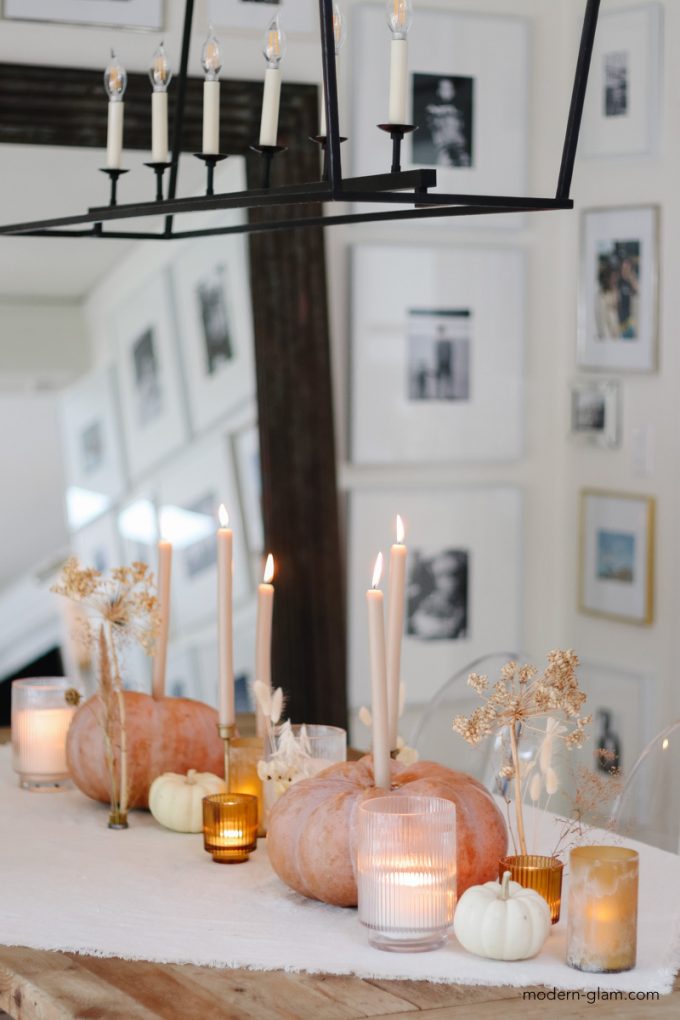 To turn your heirloom pumpkins into DIY candle holders, we need to make a hole in the pumpkin. I wanted to have one single candle in each pumpkin, so that meant cutting the stem off.
Cut A Hole In A Pumpkin Without A Drill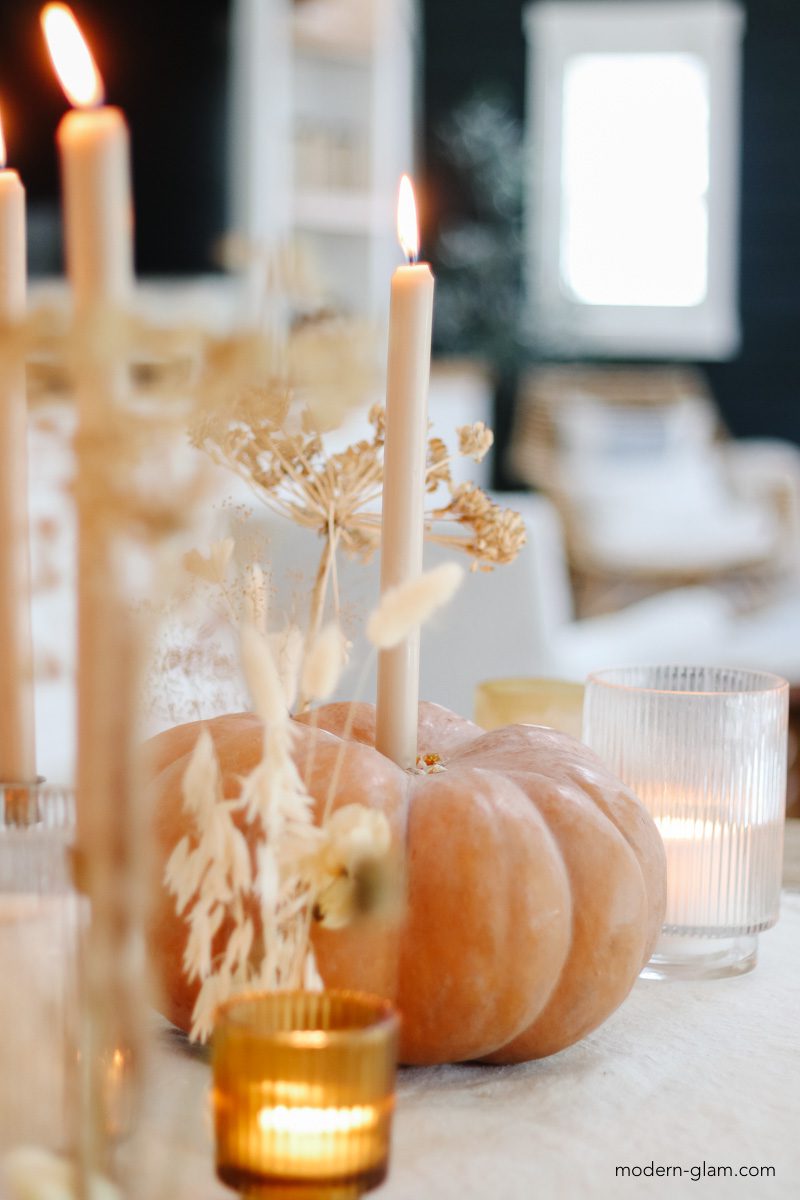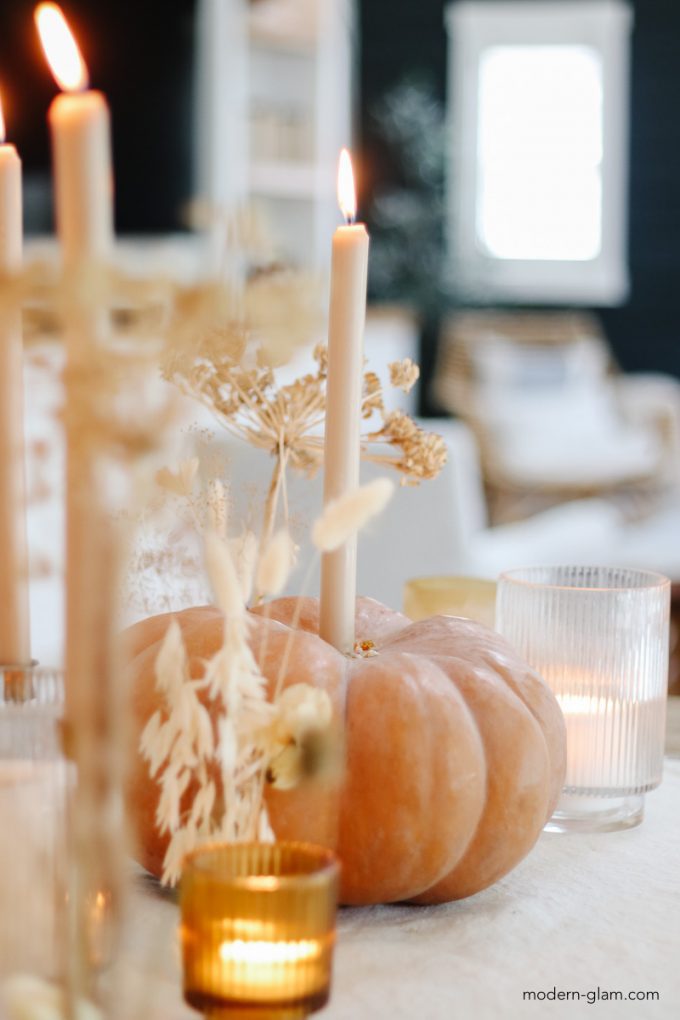 Now, I have seen some bloggers use a drill to make the hole. And while I dabble in a bit of DIY, I am not that kind of DIY blogger. I am more like a LAZY DIY-er. Meaning, I want to use tools that are readily accessible. So, I rifled through the kitchen drawers and grabbed the potato peeler.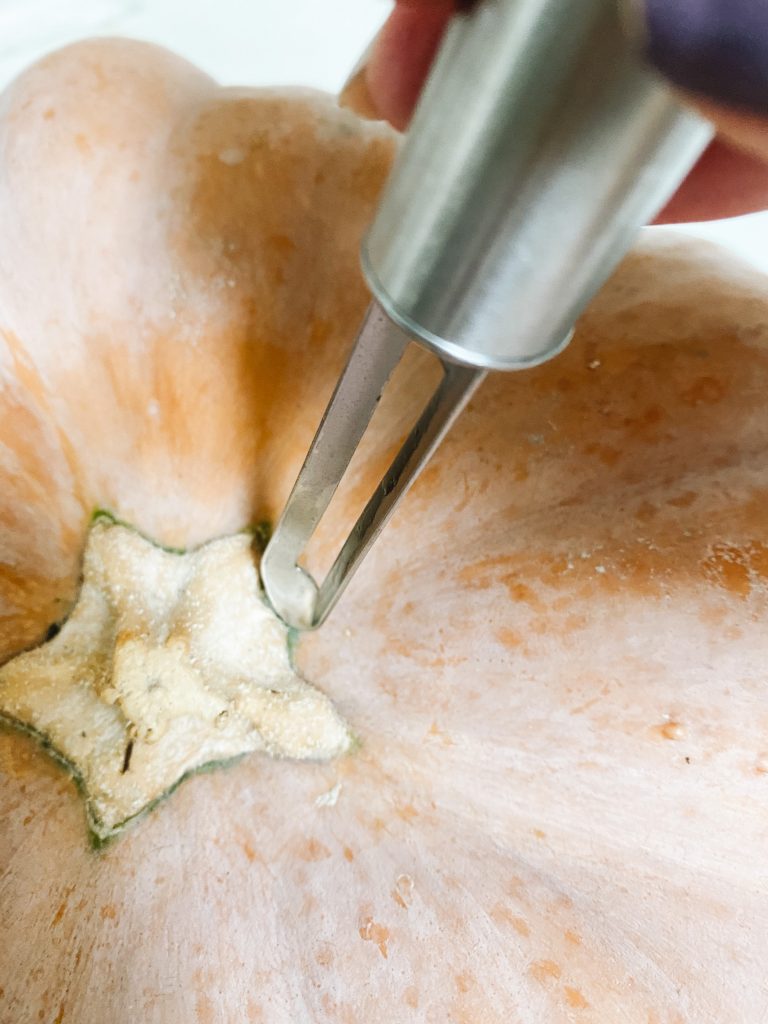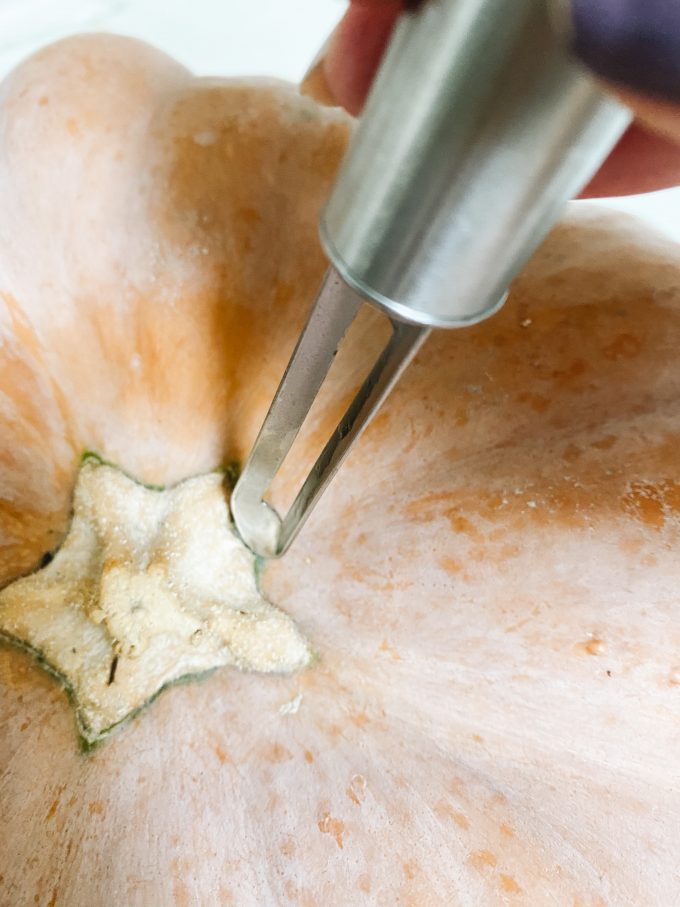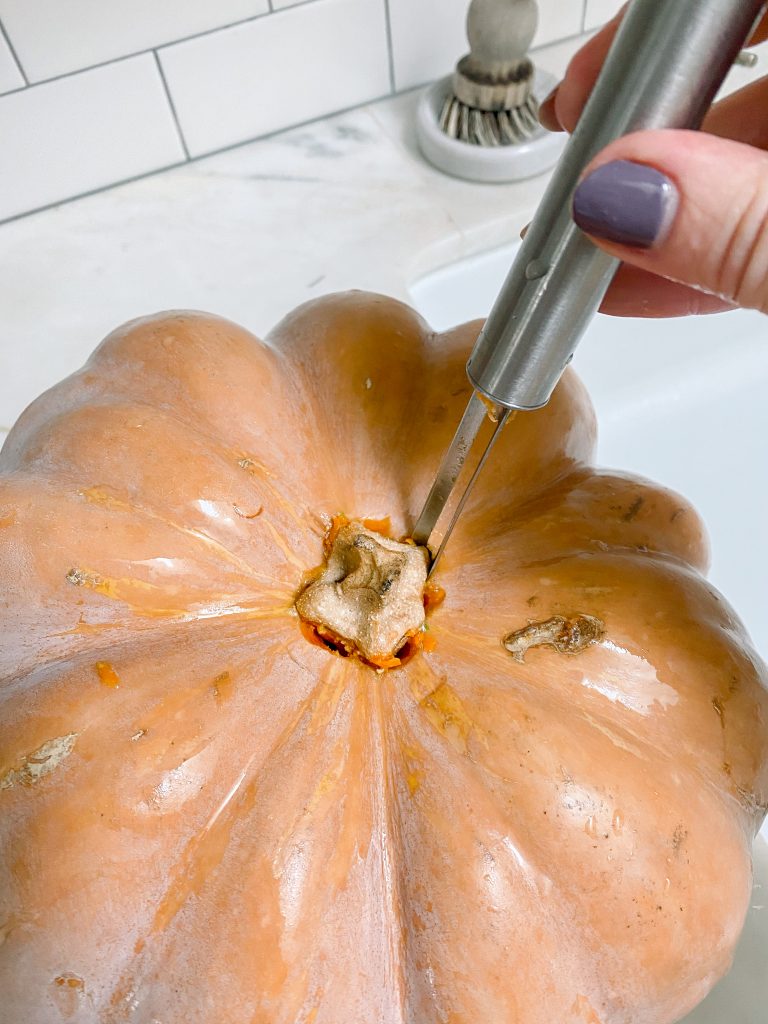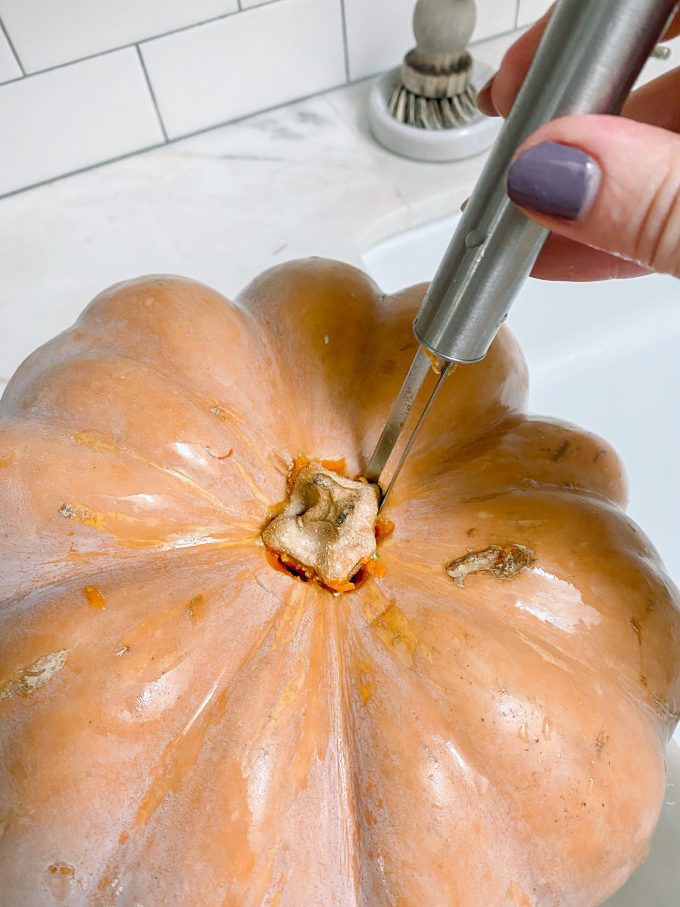 Yep! No power tools here. Just a regular peeler. I used the tip to cut into the pumpkin around the stem to get it loose. I pushed it through at an angle towards the center to make as shallow of a hole as possible. My thinking was it would help keep the candlestick in place.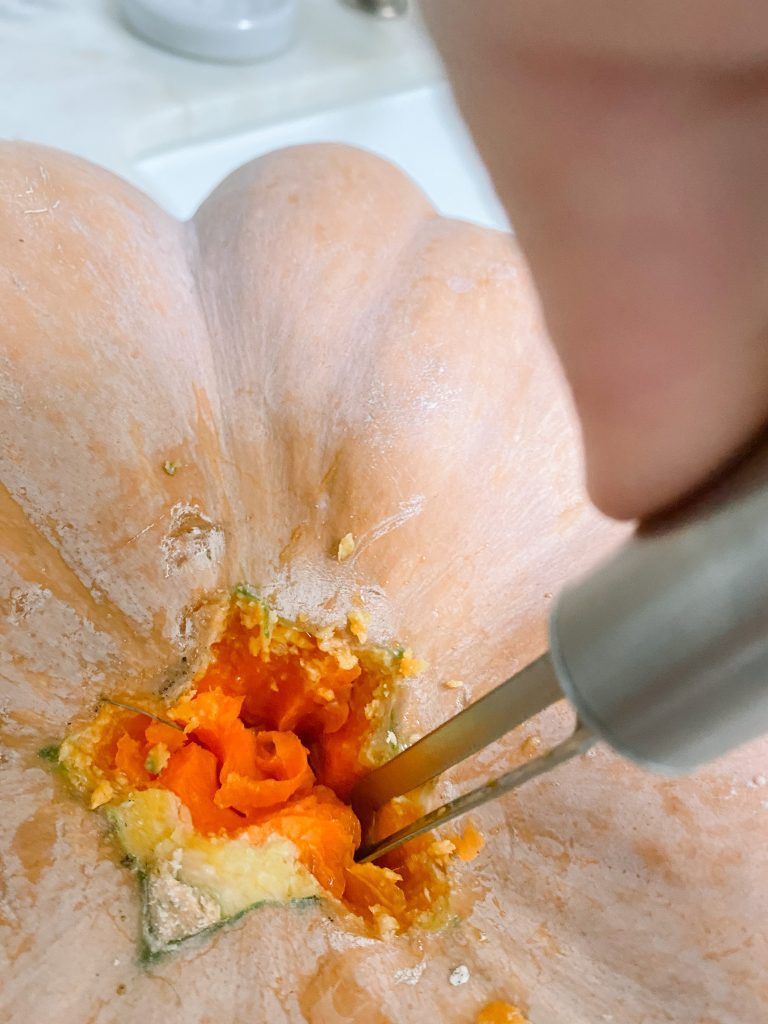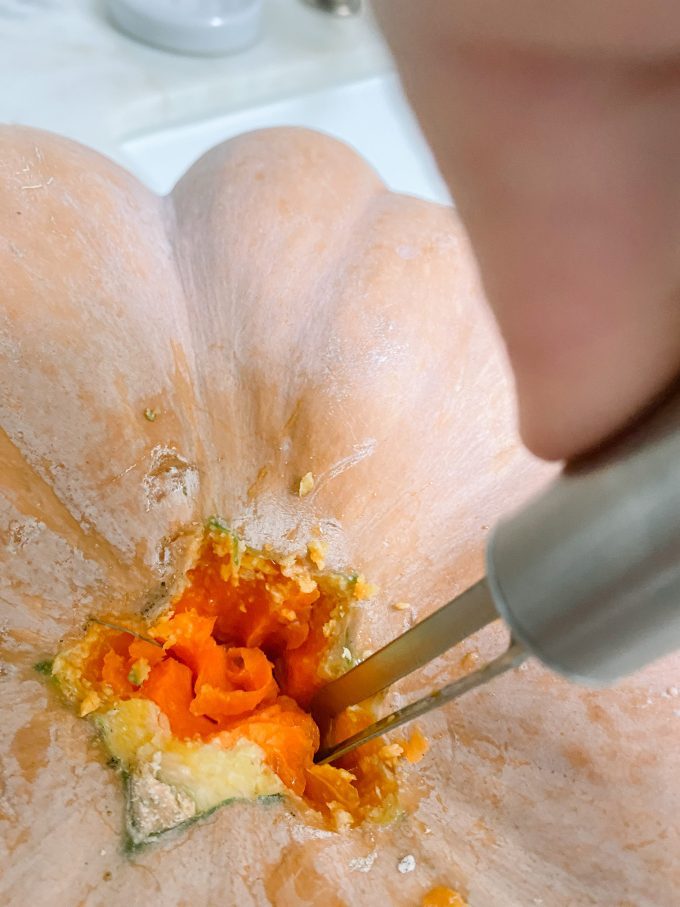 Work your way around the stem using the peeler and then once the stem comes loose, you can use the peeler to smooth out the hole and take a bit more out if necessary.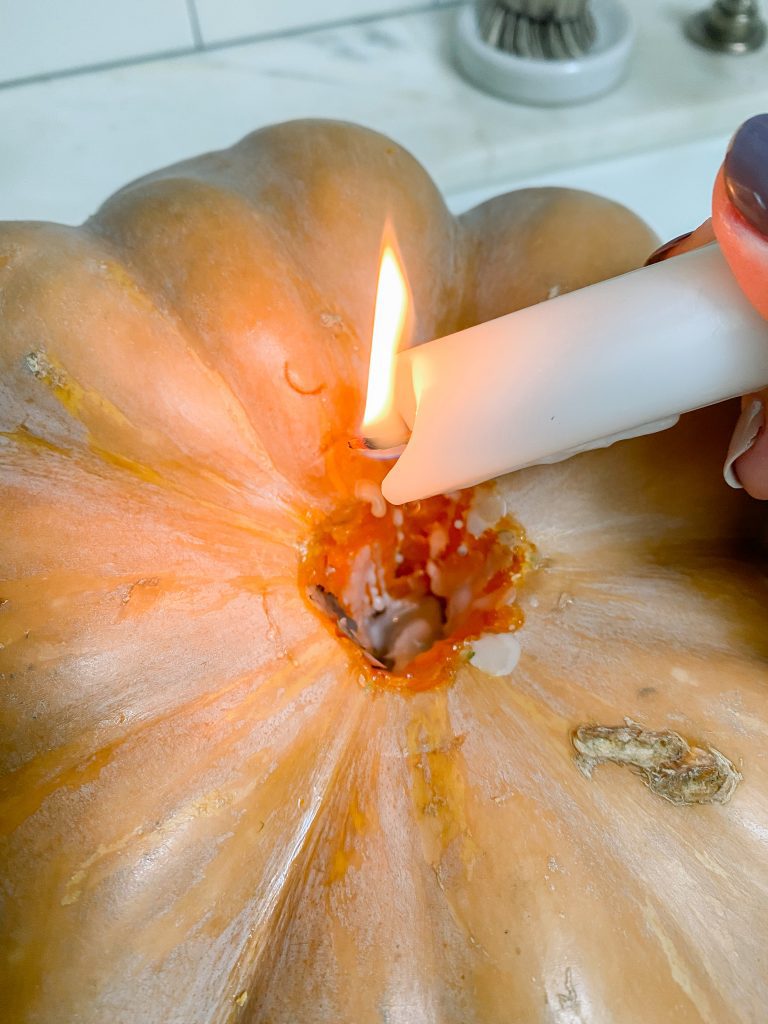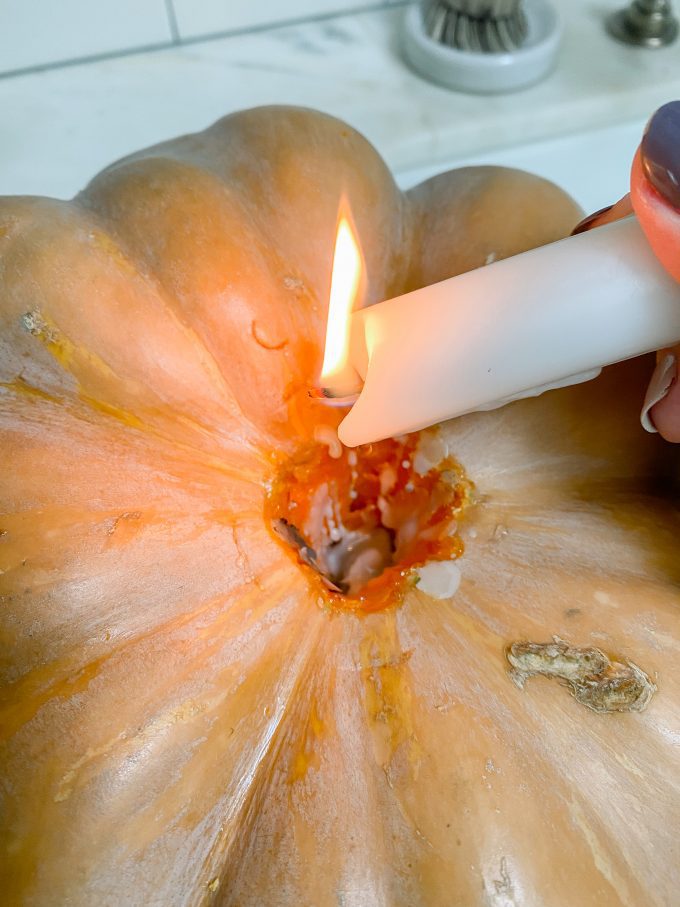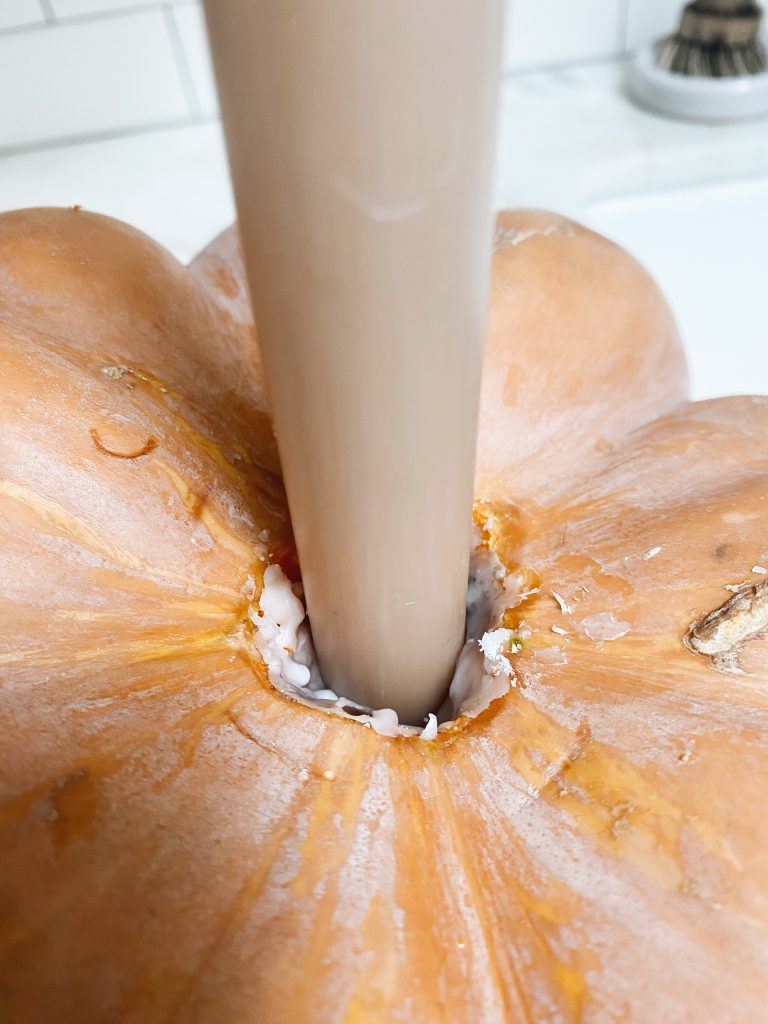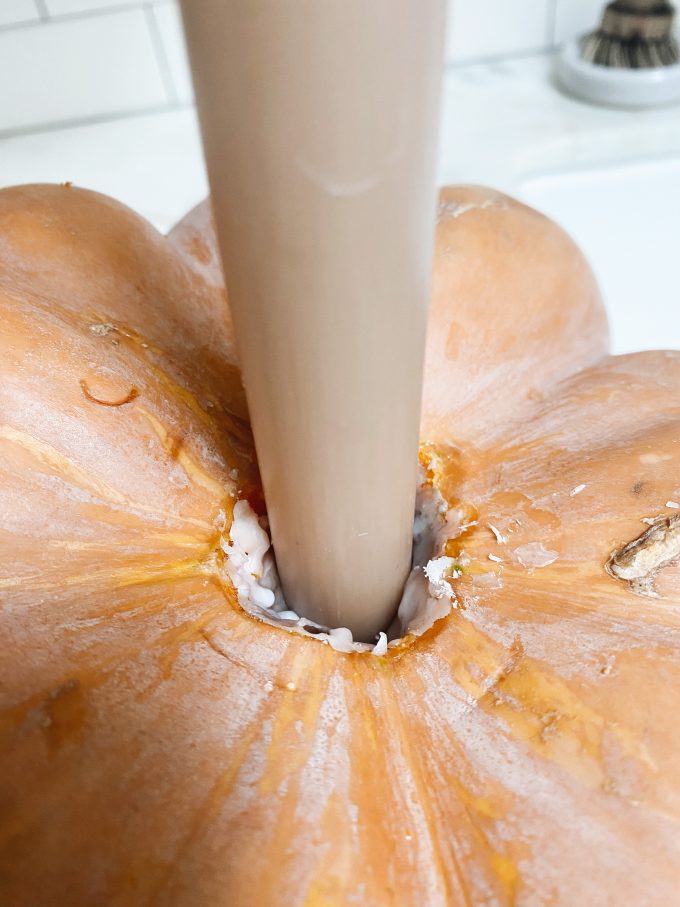 Next, I took an old candlestick that was burned down to the end and dripped some melted wax around the hole in the pumpkin. This will help your candle stay put and I am thinking that maybe it will help preserve the pumpkin a bit longer. I will keep you posted on that part.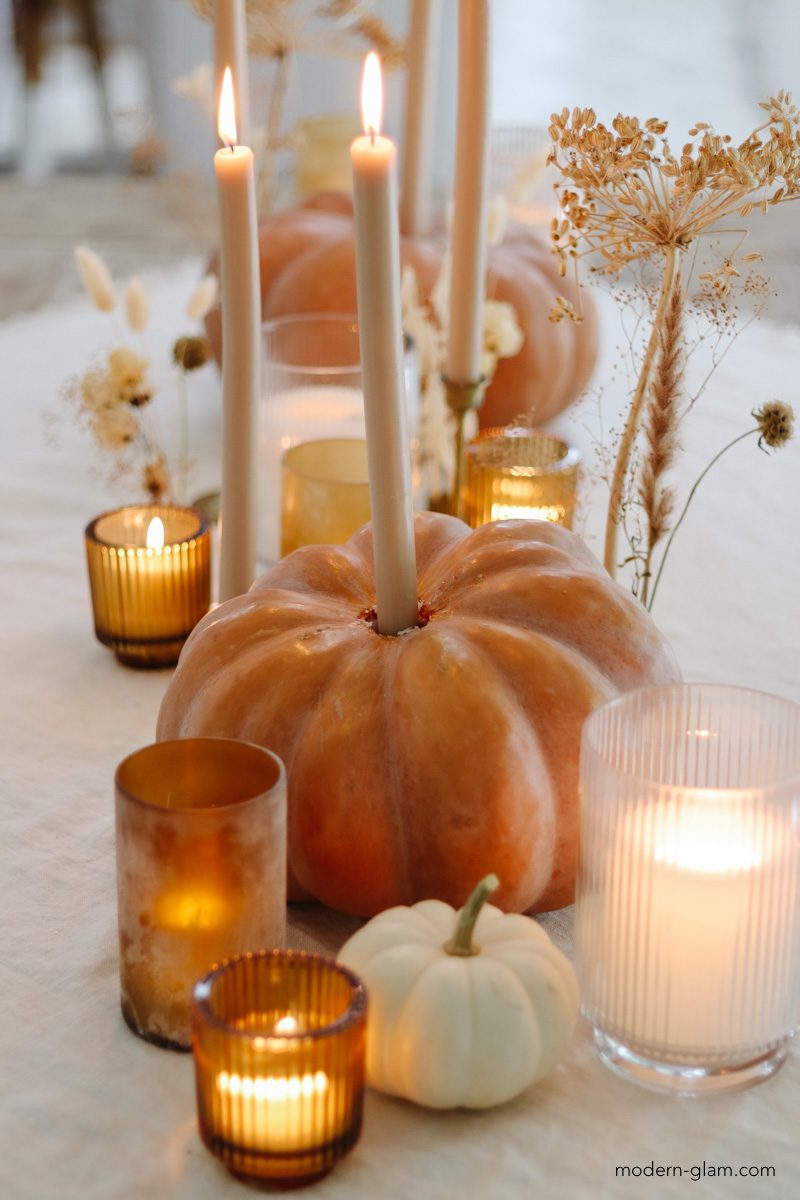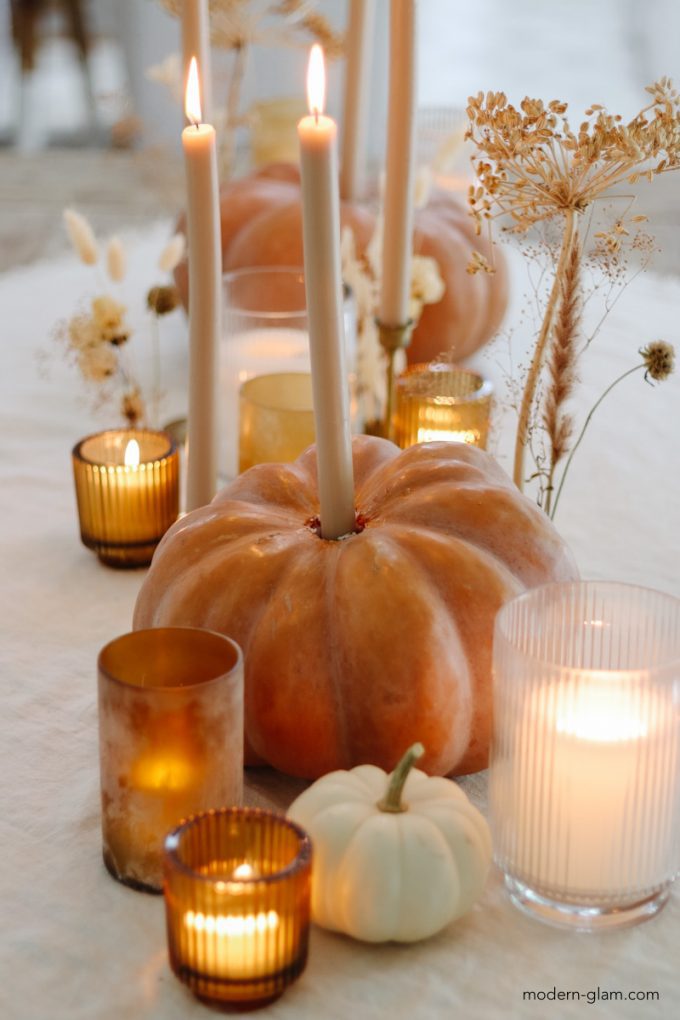 Once you have a good coating of wax in the hole, pop your candle into the pumpkin and voila! The cutest DIY pumpkin candle holders made with pretty heirloom pumpkins.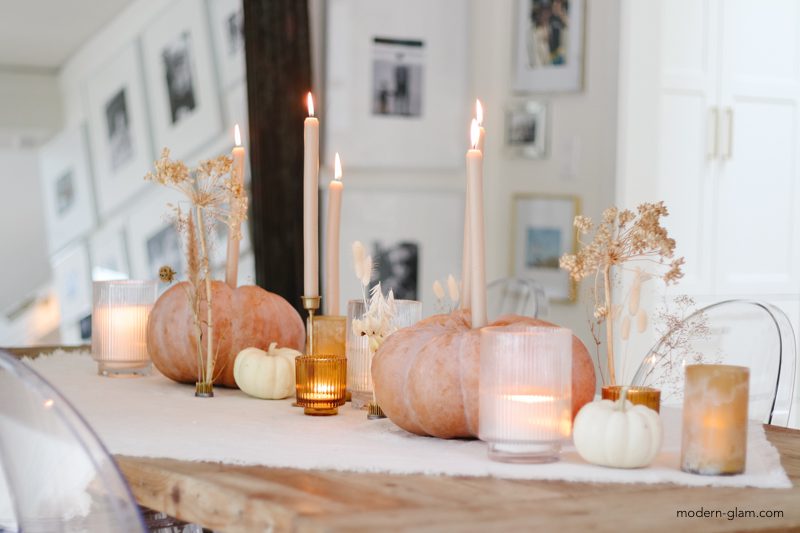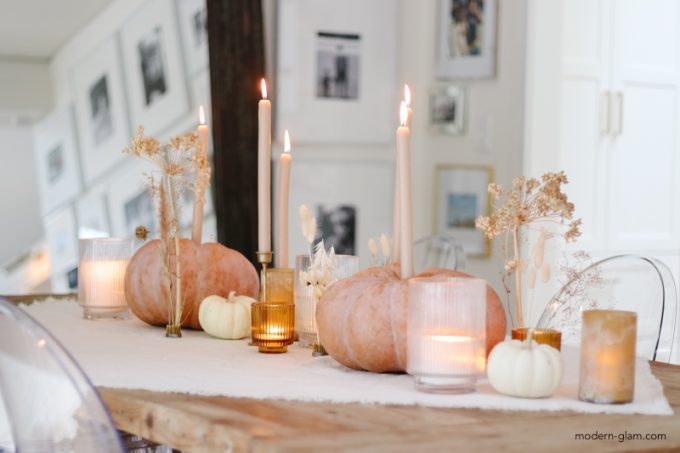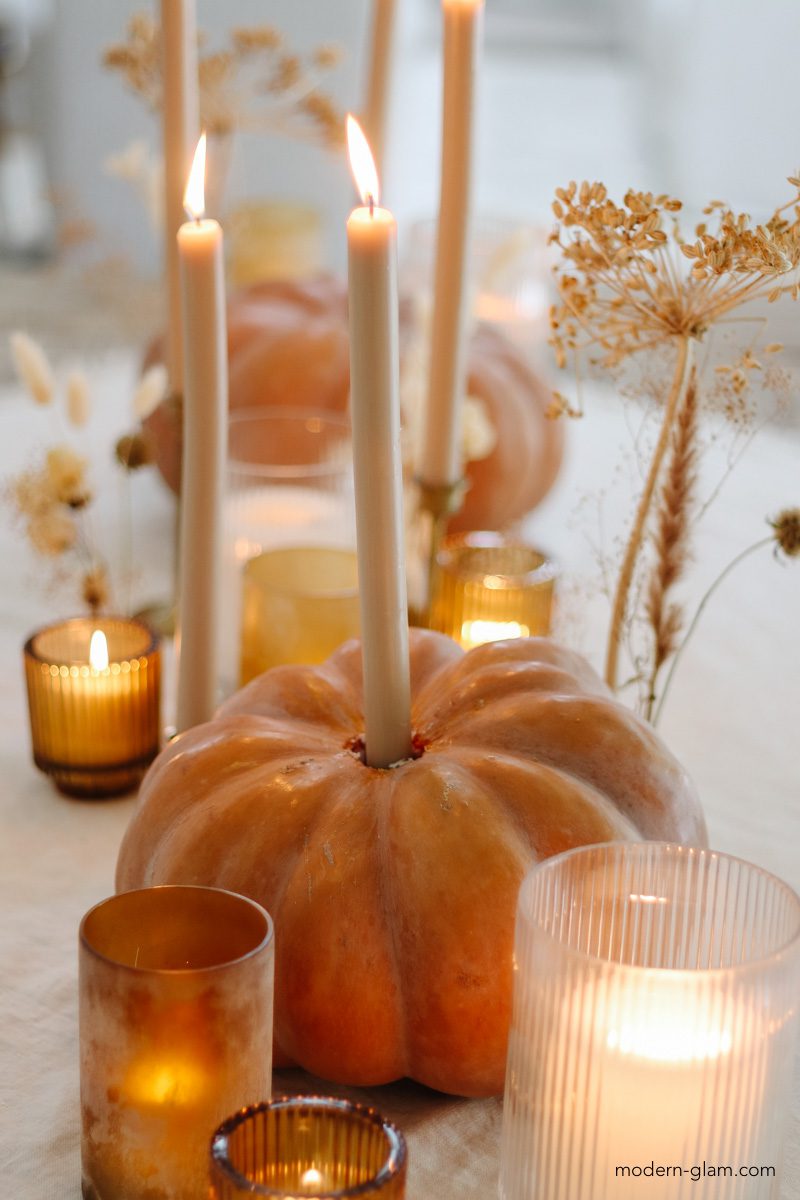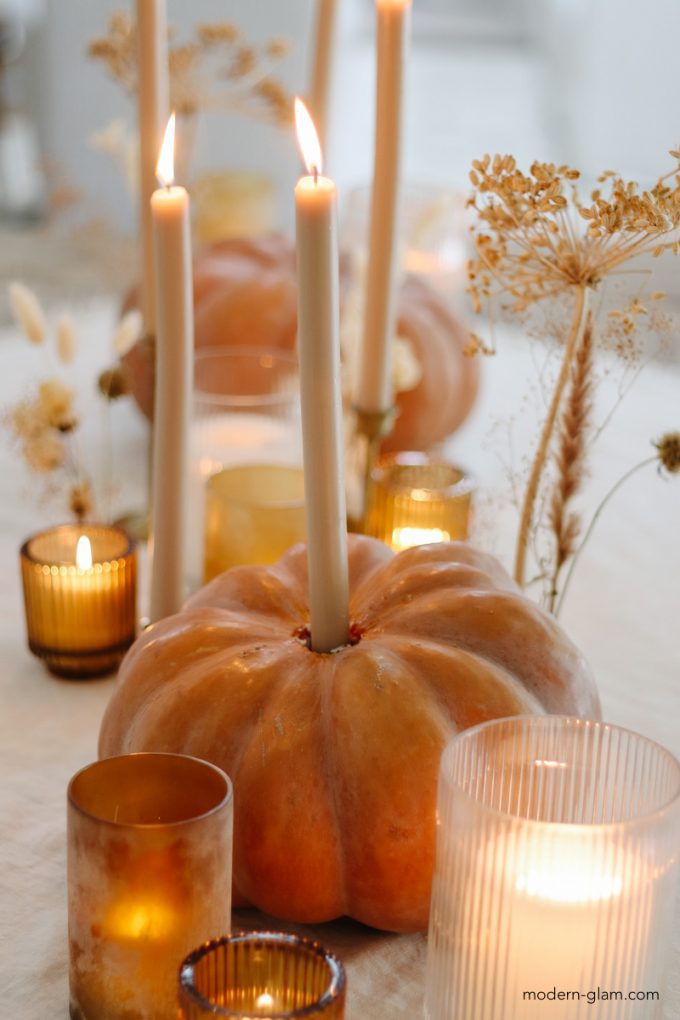 I am obsessed with how these DIY pumpkin candle holders turned out and the whole look of this neutral fall table. The whole process took all of 10 minutes and was so easy using the potato peeler rather than dragging out the power tools.
Let me know if you give this a try!
13 DIY Pumpkin Craft Ideas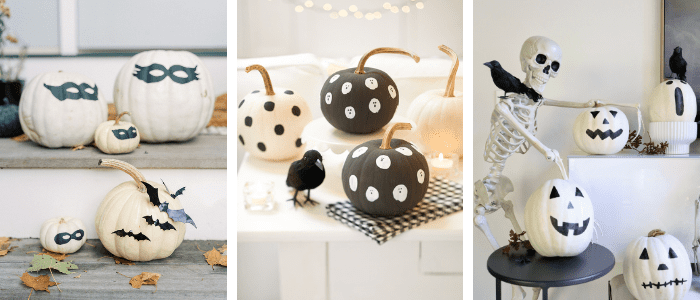 Painted Mask Pumpkins || Finding Lovely
Ghost Painted Pumpkins For Kids || Happy Happy Nester
No-Carve Pumpkin Ideas || My Sweet Savannah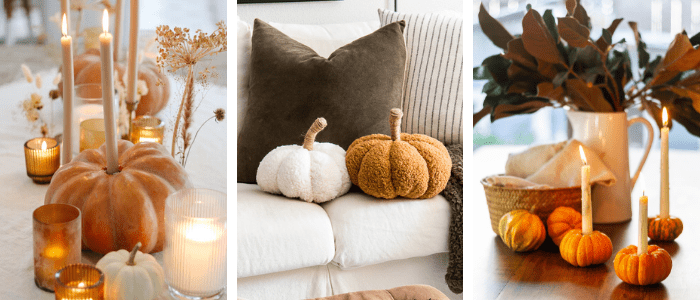 Heirloom Pumpkin Candle Holders || Modern Glam
Cozy Pumpkin Pillows || Inspiration For Moms
DIY Pumpkin Candle Holders || Zevy Joy

How to Make Easy DIY Floral Pumpkin Vase || The Design Twins
DIY Boho Chic Pumpkin Decor from Dollar Store Pumpkins || The DIY Mommy
Light Up Pumpkin Farmhouse Wreath || Tatertots & Jello
DIY Faux Clay Pumpkins || The Happy Housie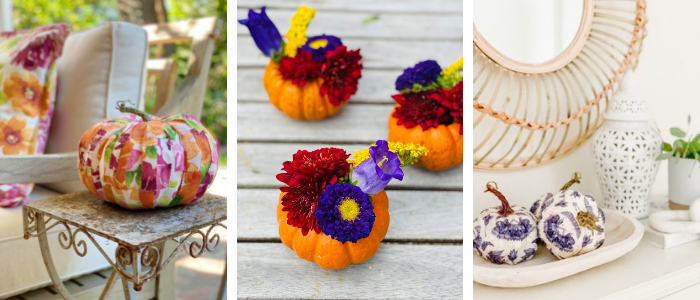 Easy Fall Cinderella Pumpkin Crafts // My 100 Year Old Home
How To Make Pumpkin Planters || Most Lovely Things
Blue and White DIY Pumpkins || Life Is Better At Home