Rose Gold Dipped Ornaments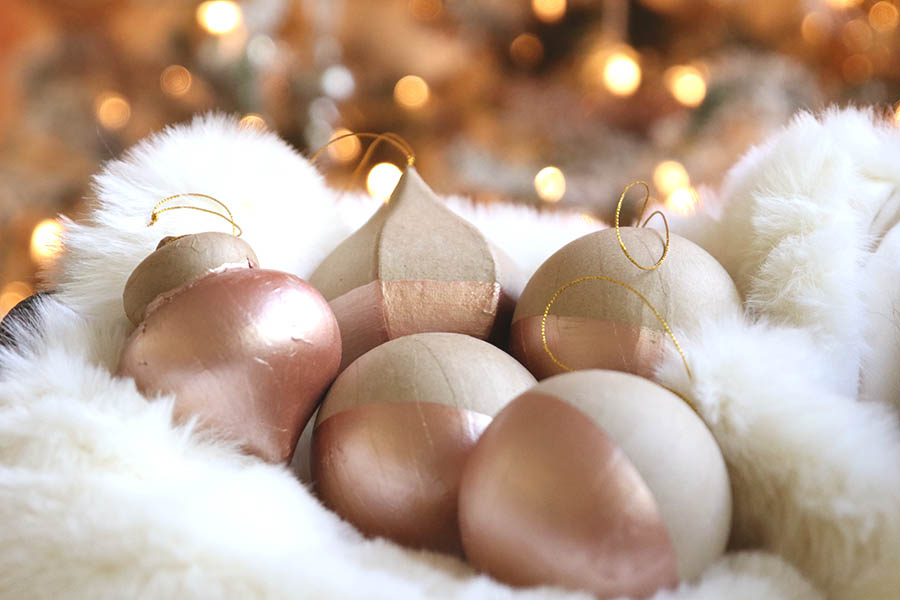 This project all started when earlier this season I saw these stunning ornaments at Anthropologie. I loved the look of them, but not the price tag. That's when I decided to make my own!
DIY Ornaments are so popular this time of year. And rose gold is one of my favorite trends. So, naturally I want to marry the two together! My rose gold dipped ornaments cost less than $1 and so simple to make.
If you'd like to see my home decked out for the holidays click here and here.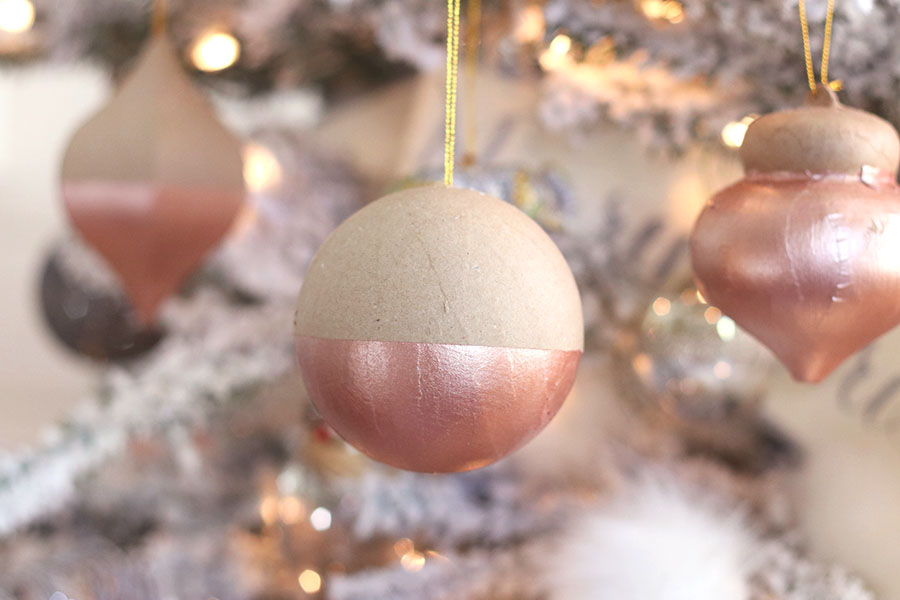 The original ornaments are made with wood balls. But once I was at the craft store, I saw that would increase the cost of my project. I then found the perfect alternative. These kraft paper ornaments!
I loaded up my cart with different shapes and sizes and then headed to the paint aisle. I found the perfect metallic rose gold paint.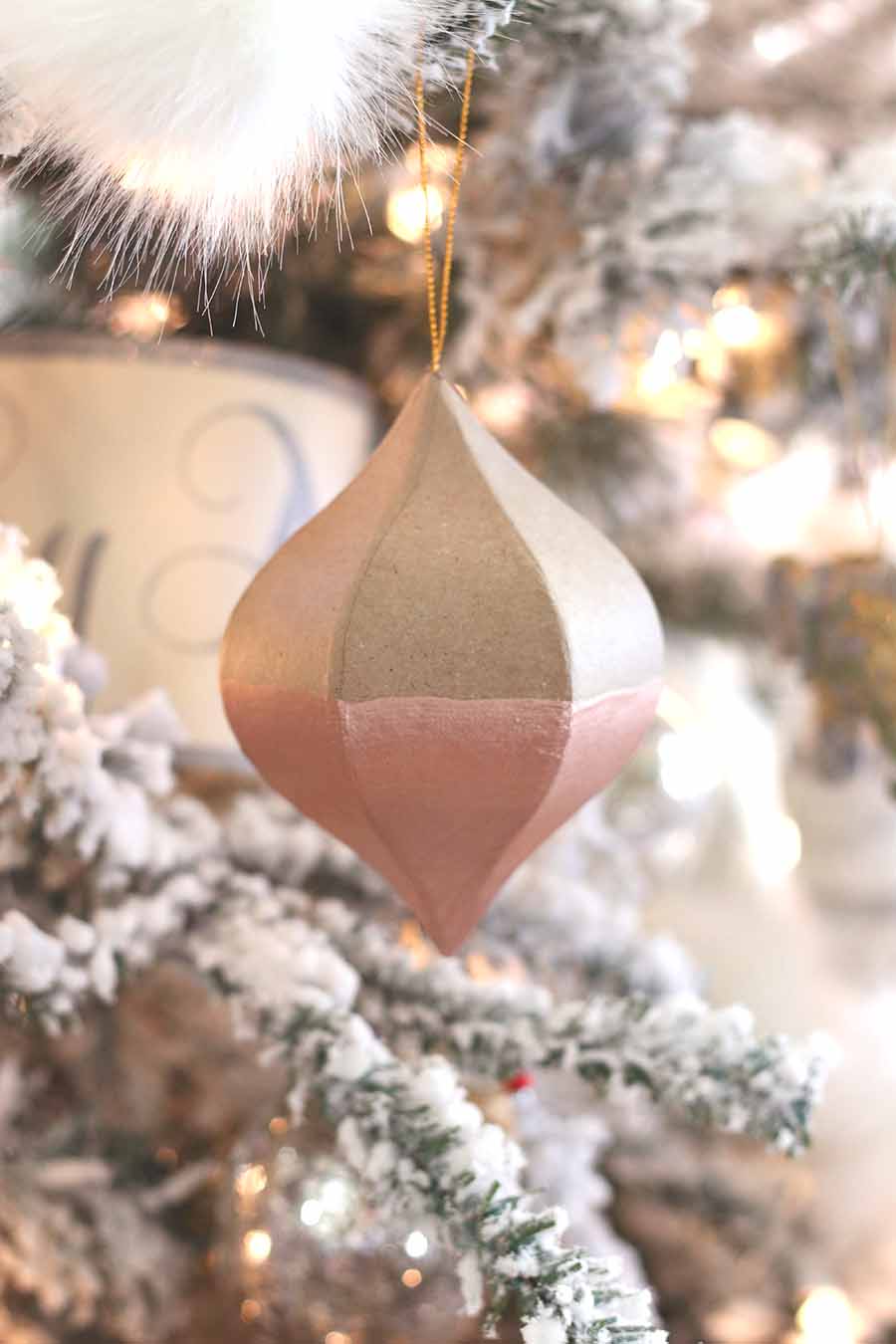 Now rather than simply paint the ornaments one solid color, I thought it would be so cool if they looked like they were dipped in paint. And I love the combination of the natural kraft paper paired with metallic paint. There is a real organic feel to them!
What I love most about this craft is that you can use any color you want. Or even a combination of colors! How pretty would it be with a combination of metallics? Rose gold, silver, pewter and gold! One ornament in each color. So beautiful!
How to Make Rose Gold Dipped Ornaments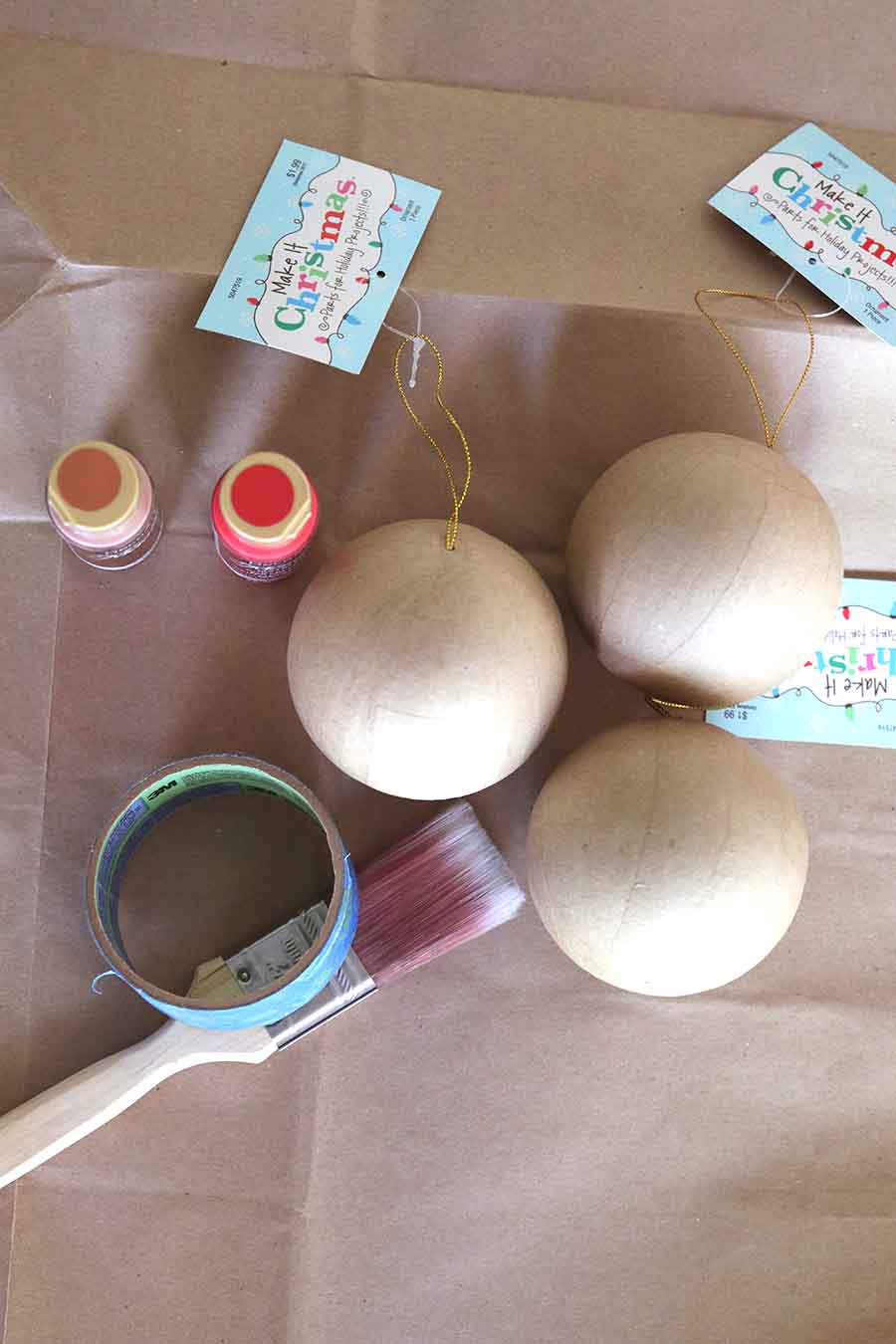 This craft is so simple. All you need is:
Paint of your choice
Kraft Ornaments (mine are 6″ in diameter)
Painters Tape
Start by taping off your ornament in the middle. This will give the look of the ornaments being dipped, but with a clean line. On the ornaments that weren't balls, I freehanded the line.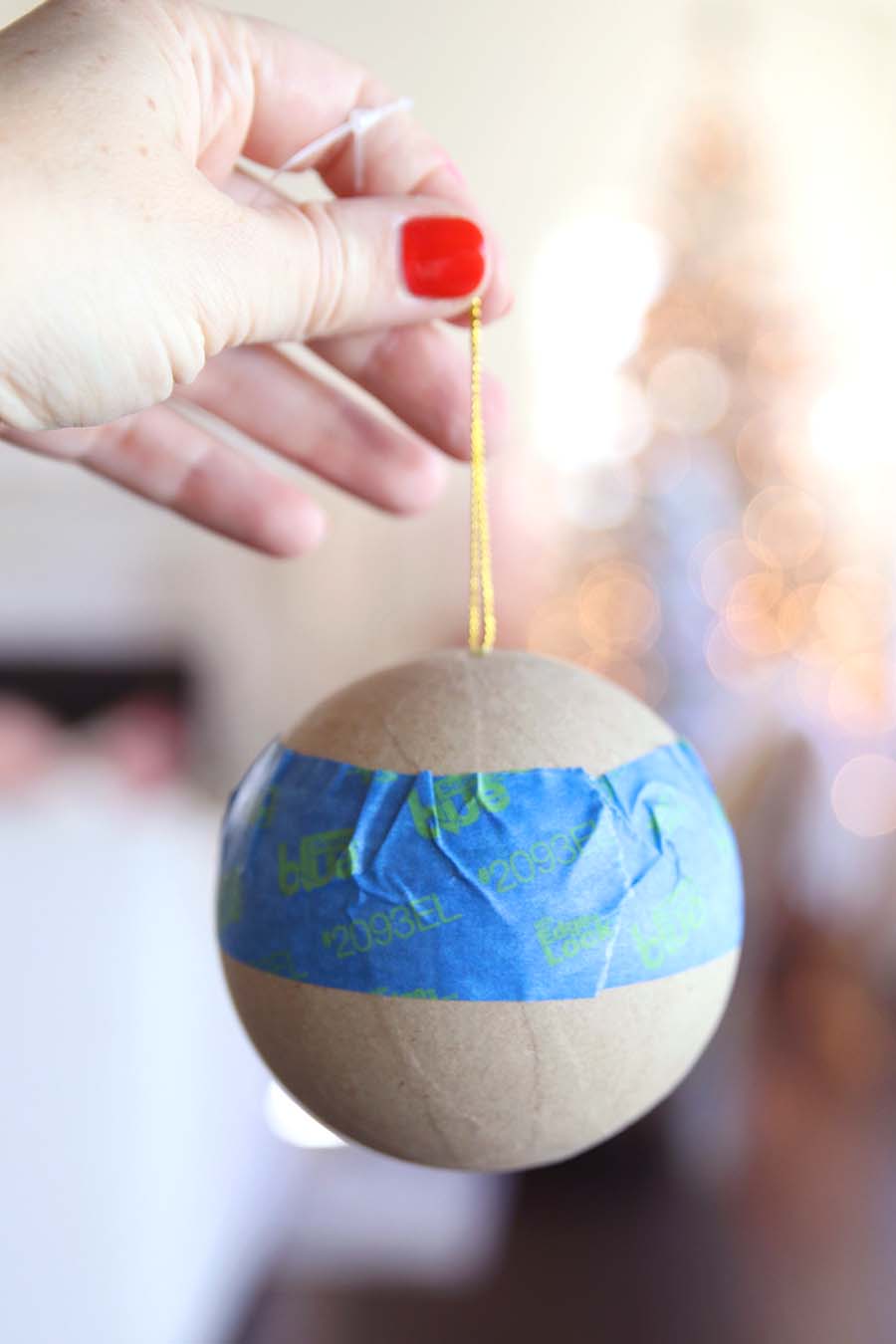 Once you have the ornaments taped off, begin painting. One coat should do it, but if you need more, feel free! Let the ornaments dry completely and then remove the tape.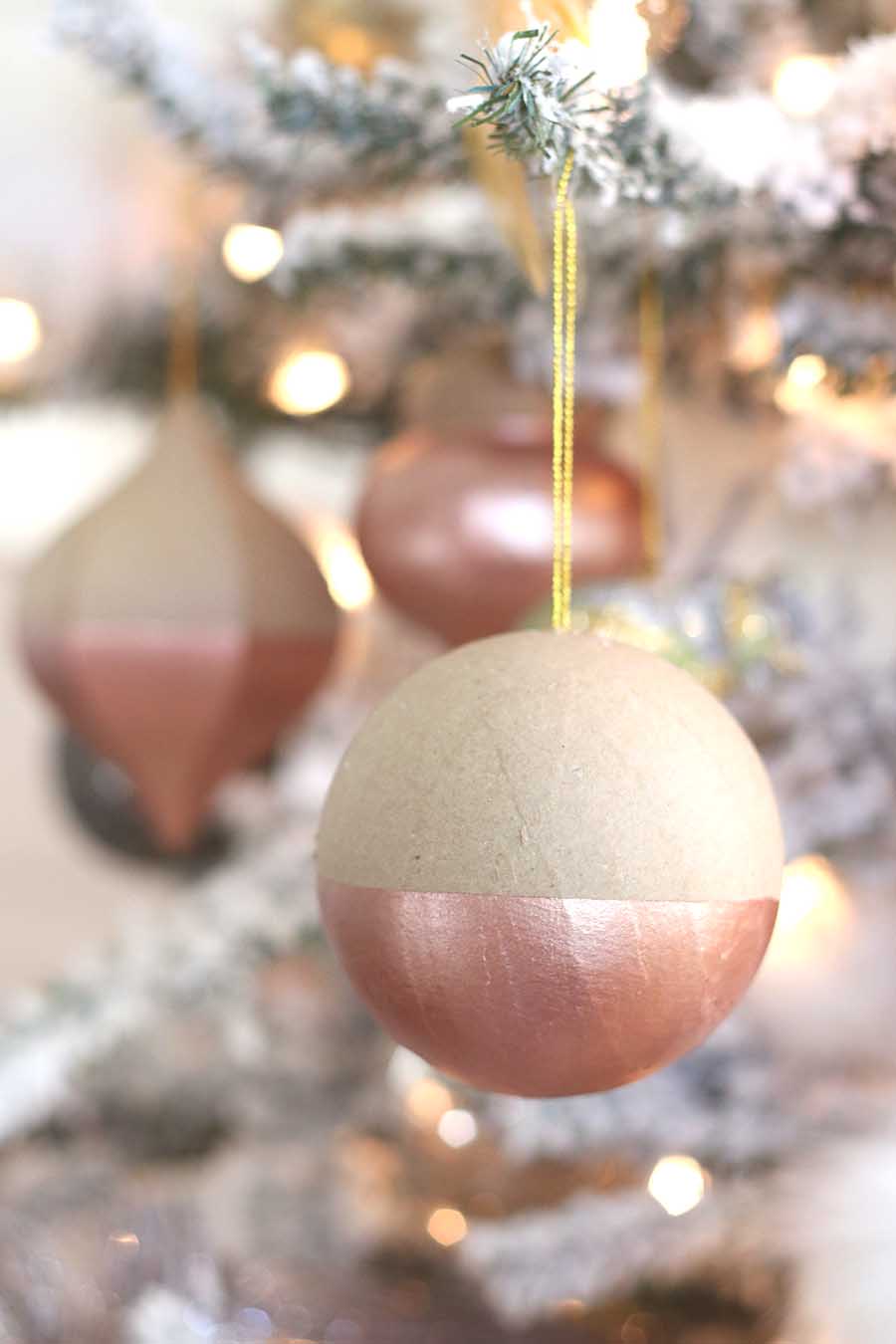 Now, I think these would be beautiful dipped in glitter as well. If you only have flat paint on hand, you can sprinkle some glitter on after the paint to really make these pop! Play around with it and have fun.
These rose gold dipped ornaments are such a simple and fast DIY. And what a great way to make your own Anthropolgie inspired ornaments!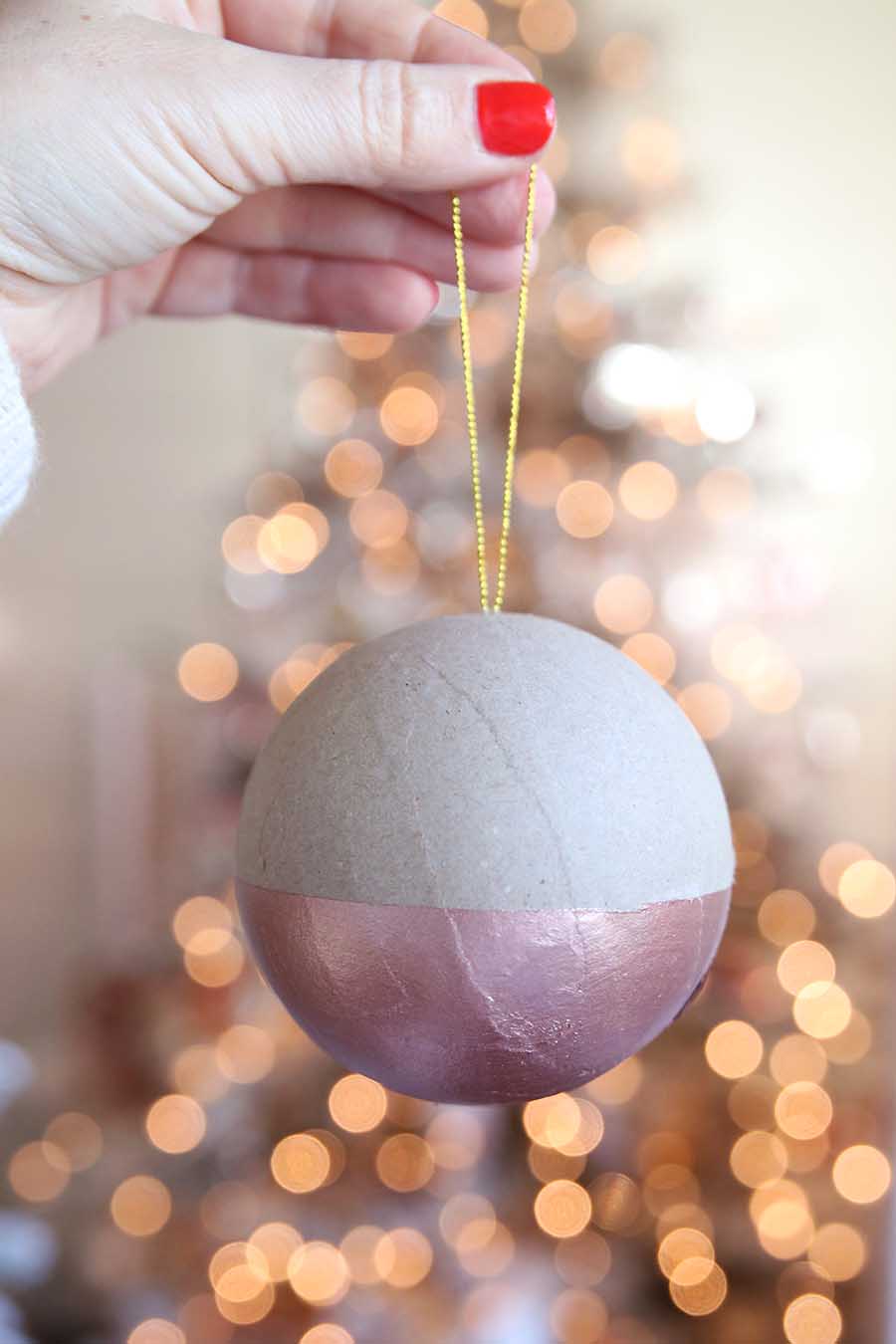 Pin It