Welcome to my holiday home tour! I've been decking the halls for what seems like weeks now! And I'm so happy you stopped by to check out what I've done.
I can't wait to share with you the second installment of my Holiday Home Tour – Part 2.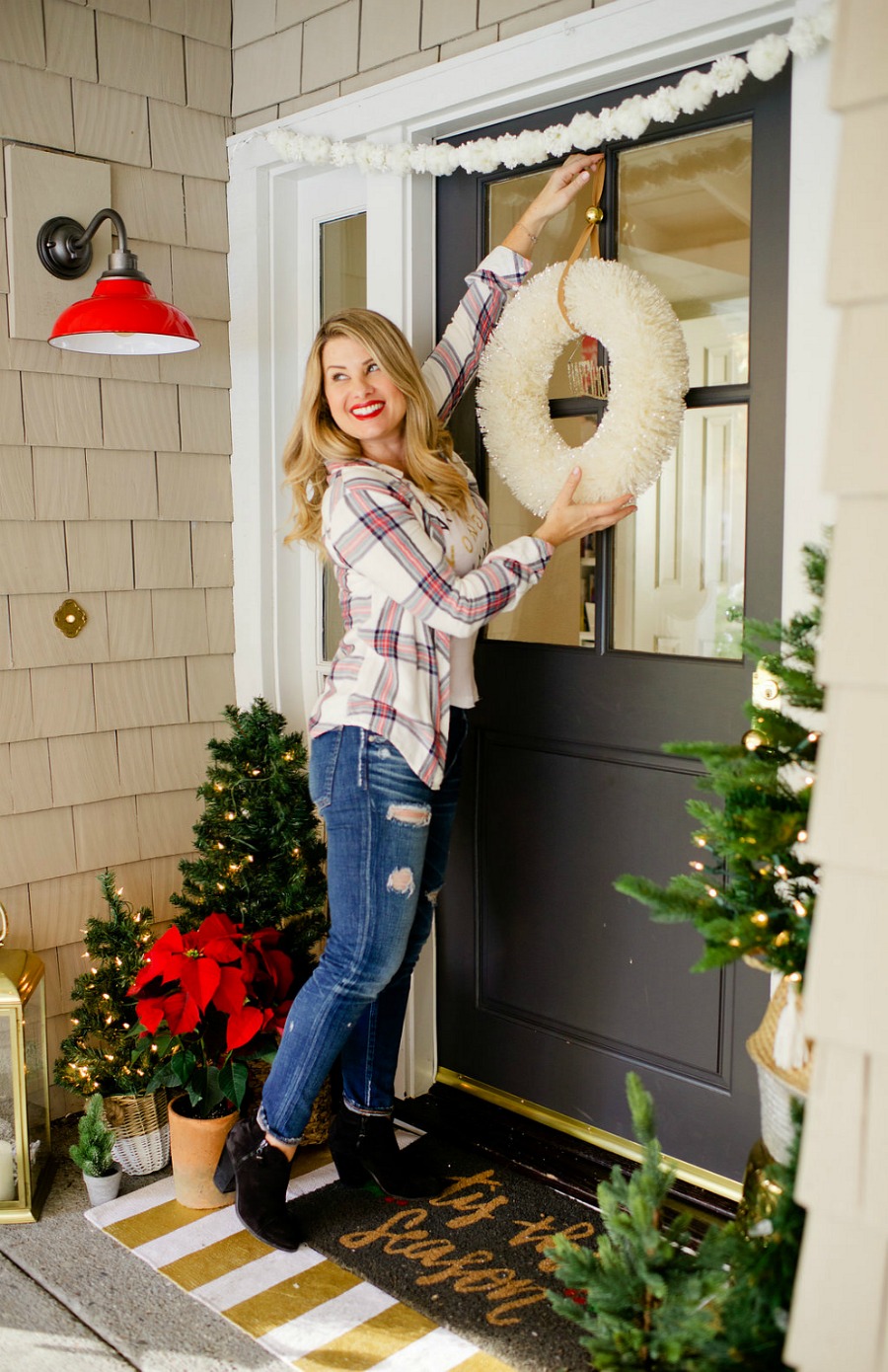 Come on in and let me show you around! If you didn't see my first home tour, you can check it out here! And now let me show you the rest of my home.
All photography by Wendy VonSosen Photography
Holiday Home Tour: The Front Porch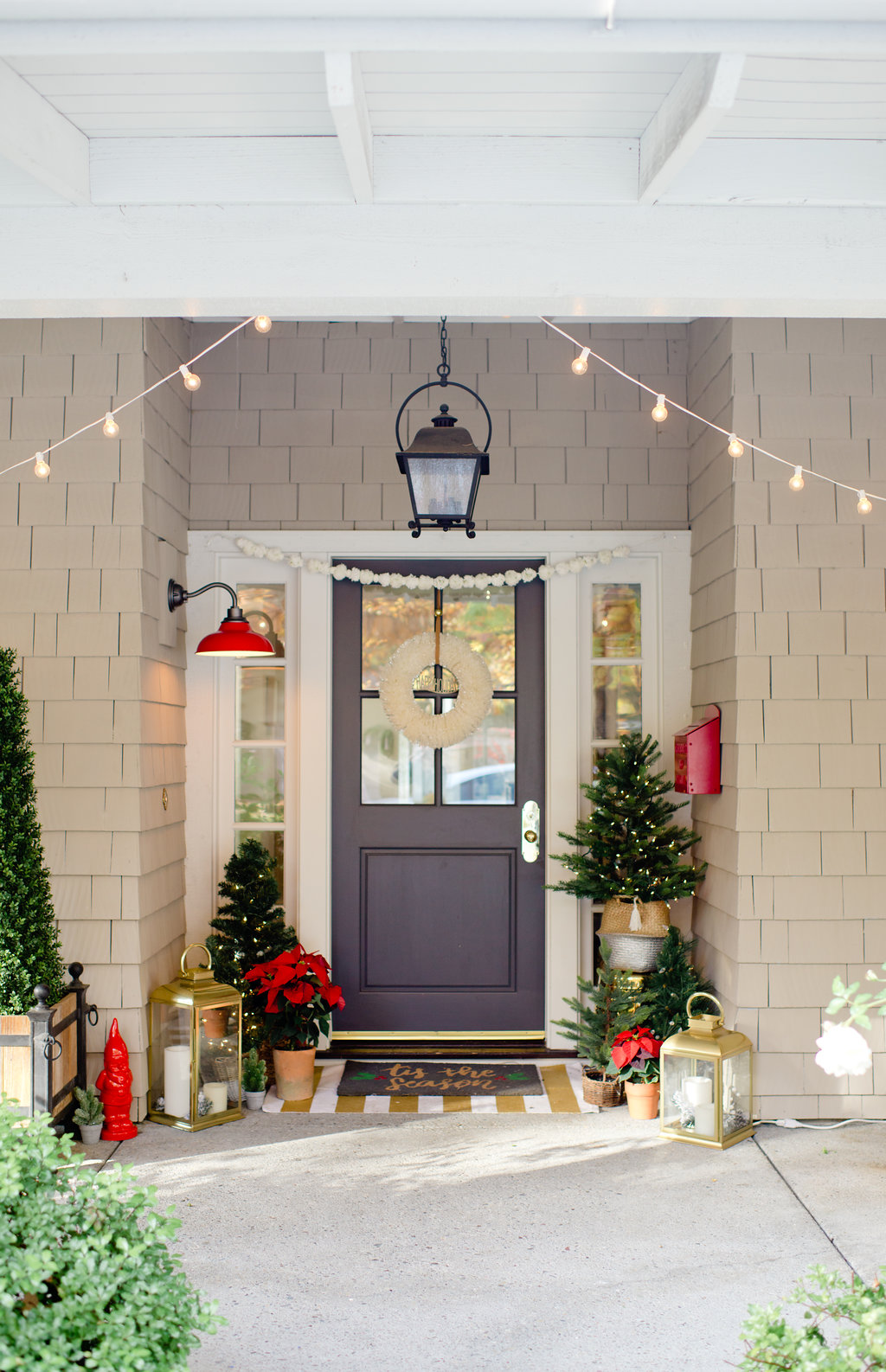 One of my favorite parts of my house to decorate is the front porch, for obvious reasons. It is your first impression. Your one shot to really wow someone! Sometimes I like to go overboard on my outdoor decor, but this year I kept it pretty simple. A gathering of little trees that light up at night and a fun bottlebrush wreath and I was a happy camper!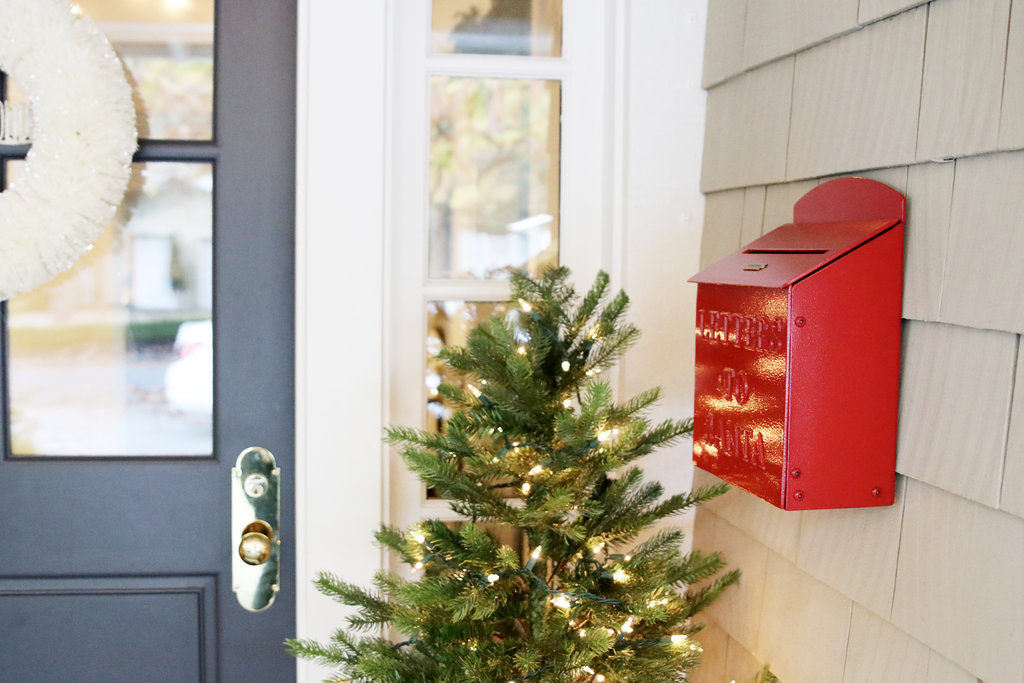 I love this adorable Letters To Santa mailbox. My daughter drops a new letter in there each day. It's so sweet to see the holidays through our kids eyes, right?
And I just love the glow of this whole scene at night. Christmas lights are the most magical thing and an instant mood booster!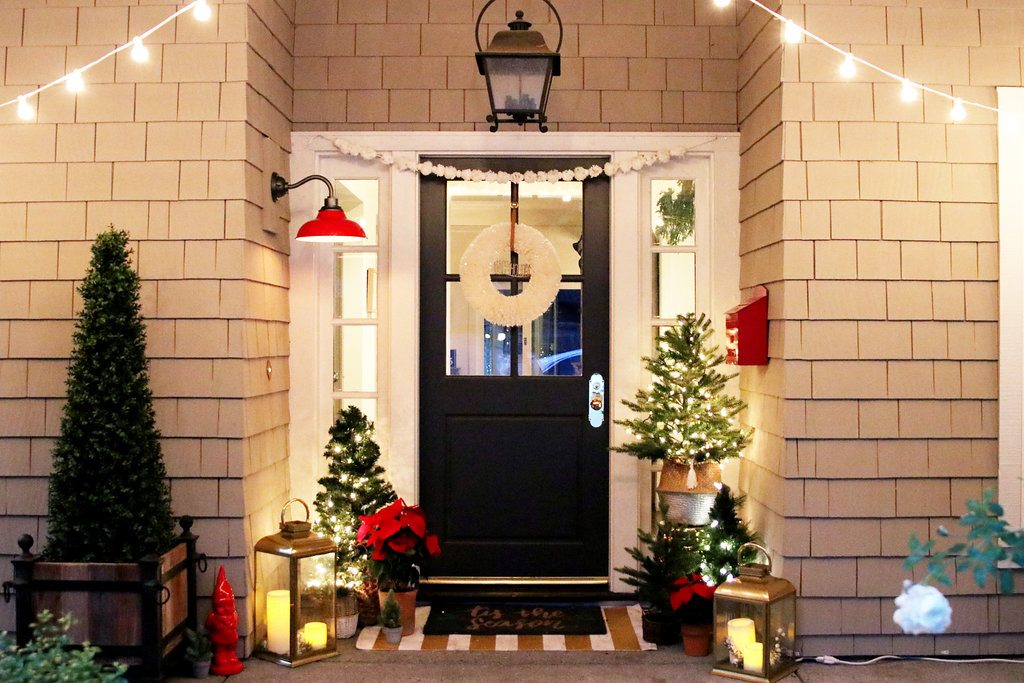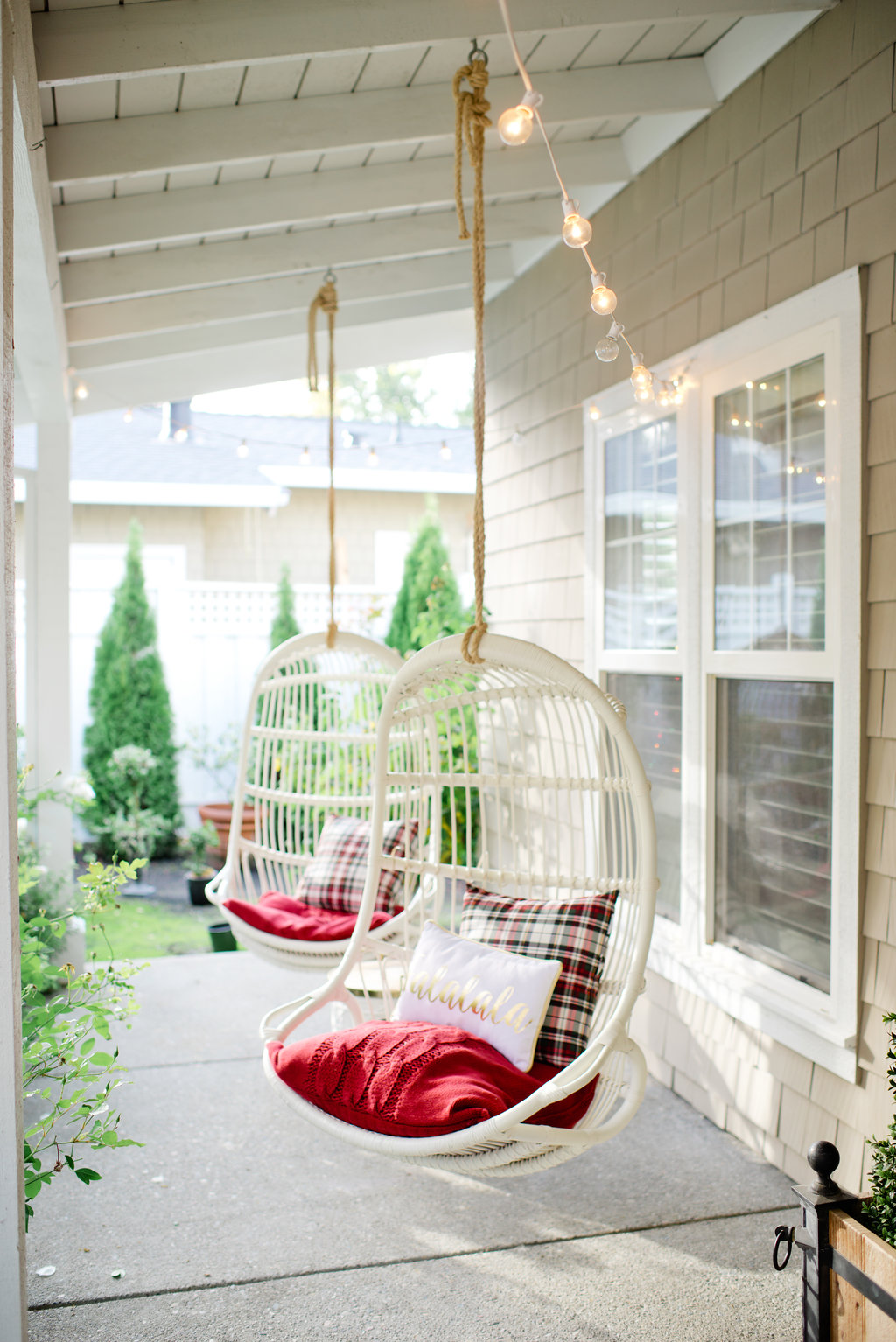 My favorite swings got a little holiday update as well. I swapped out the cushions and updated them with all-weather plaid pillows! I can't seem to get enough plaid around the holidays.

Holiday Home Tour: Happy Holla-Days Tree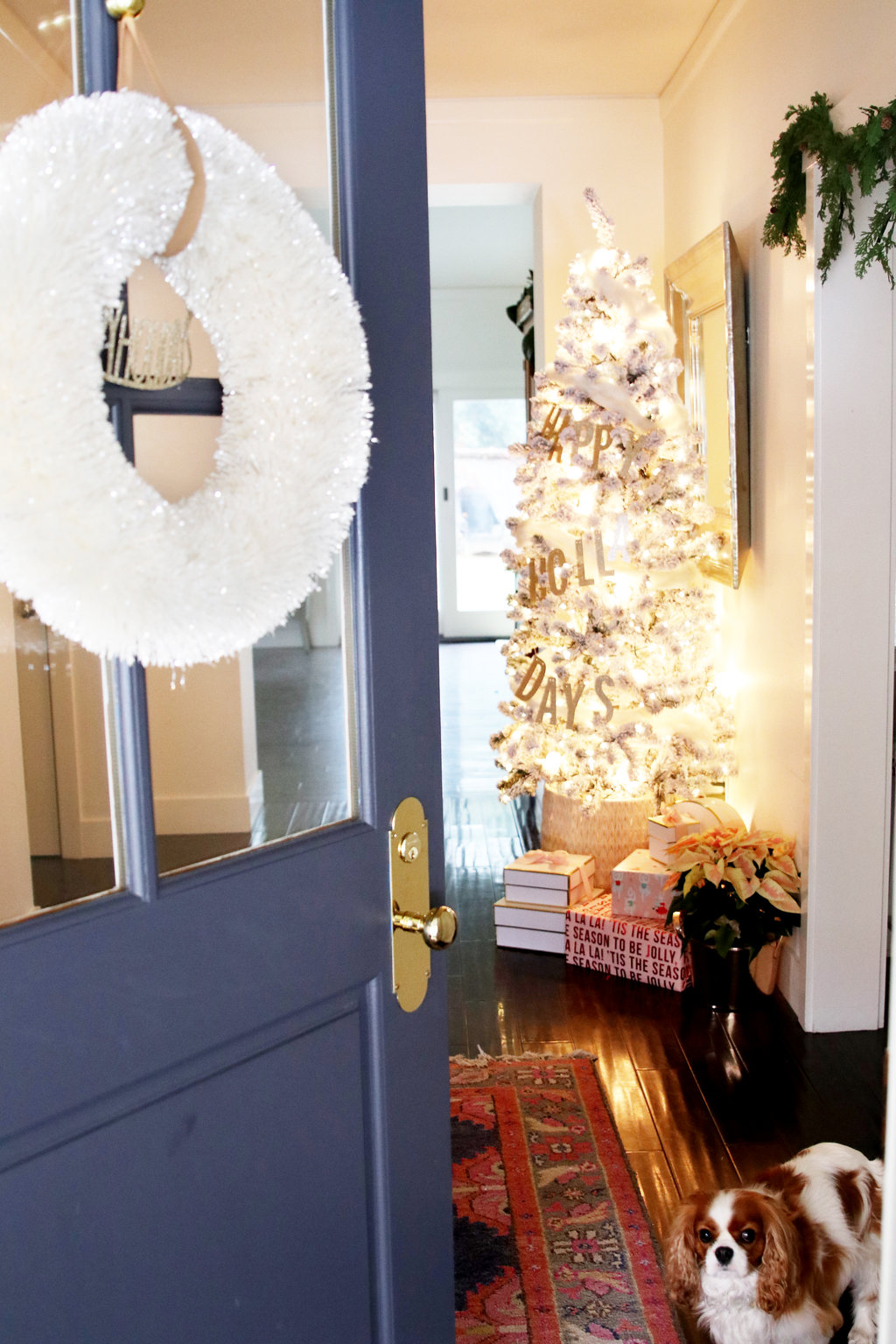 Now let's head inside and I'll show you around. In my entryway I decided to add a tree this year. Since our living room sits at the back of the house, you can never see our main Christmas tree from the front yard. So, I wanted to add a smaller and slimmer tree to our hallway.
I love this 7ft Slim Prince Flocked tree from King of Christmas. It is the perfect size for this hallway and I love that you can catch a glimpse of it while passing by our house at night.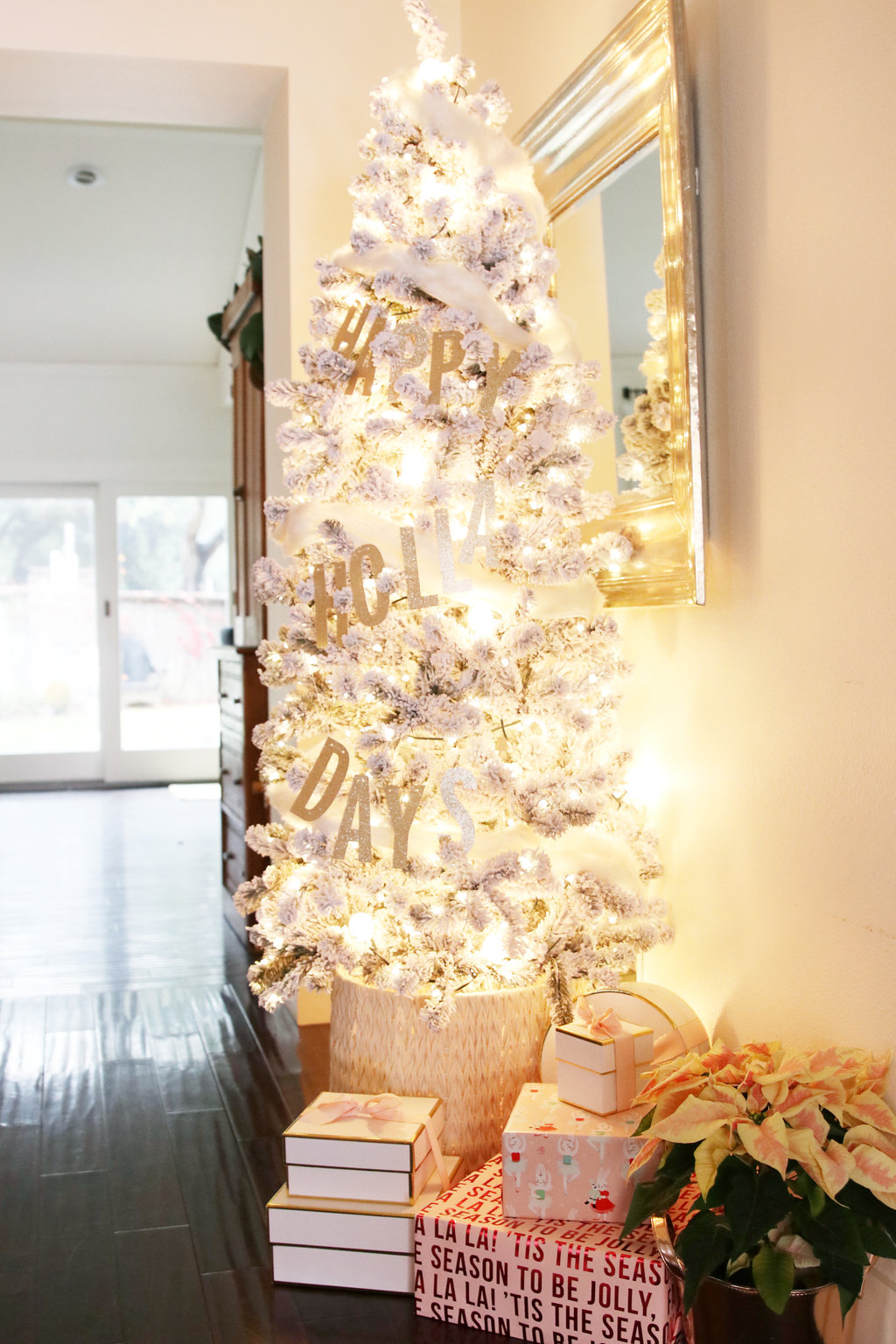 I kept the decorations fun and simple for this tree. I added some large white bulb lights and some faux fur ribbon garland along with my favorite item: this Happy Holladays banner. And I popped the tree into a basket. Now doesn't that sound easy? Well let me tell you. It wasn't!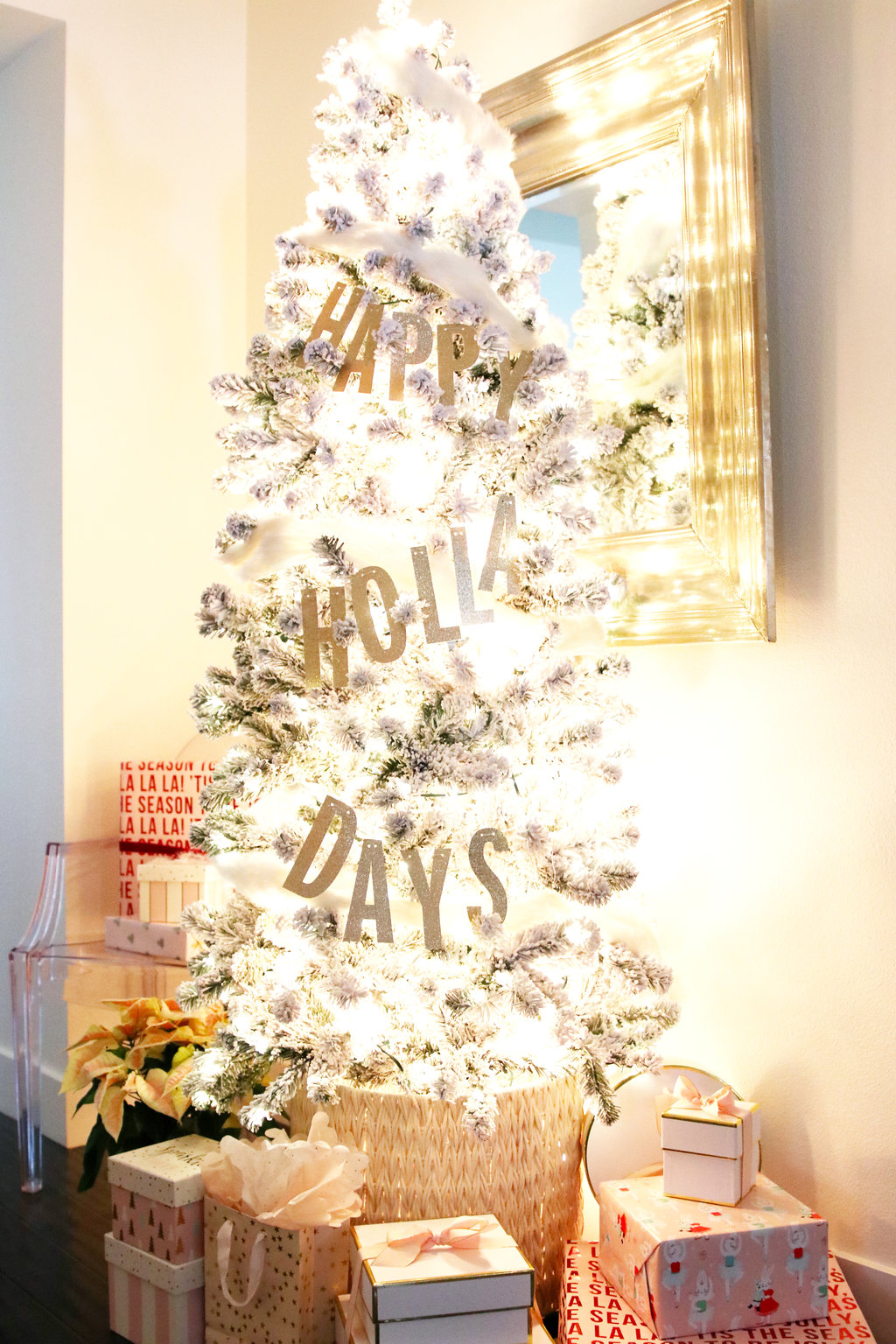 How To Put A Christmas Tree inside A Basket
These darn artificial trees come with the biggest tree stands and they will not fit in any cute little basket! I tried for over an hour plotting how to make it work. Let me spare you all the heartache and frustration and just tell you the simplest hack.
I popped my tree into my outdoor umbrella stand! It was round and sturdy enough to hold up the tree and the best part? It fit inside that cute little basket! Crisis diverted.

Holiday Home Tour: Christmas in the Kitchen
Next on my holiday home tour is the kitchen! I love adding little bits of Christmas throughout my all-white kitchen. Some fresh greenery and a few wreaths take everything up a notch without getting too cluttery!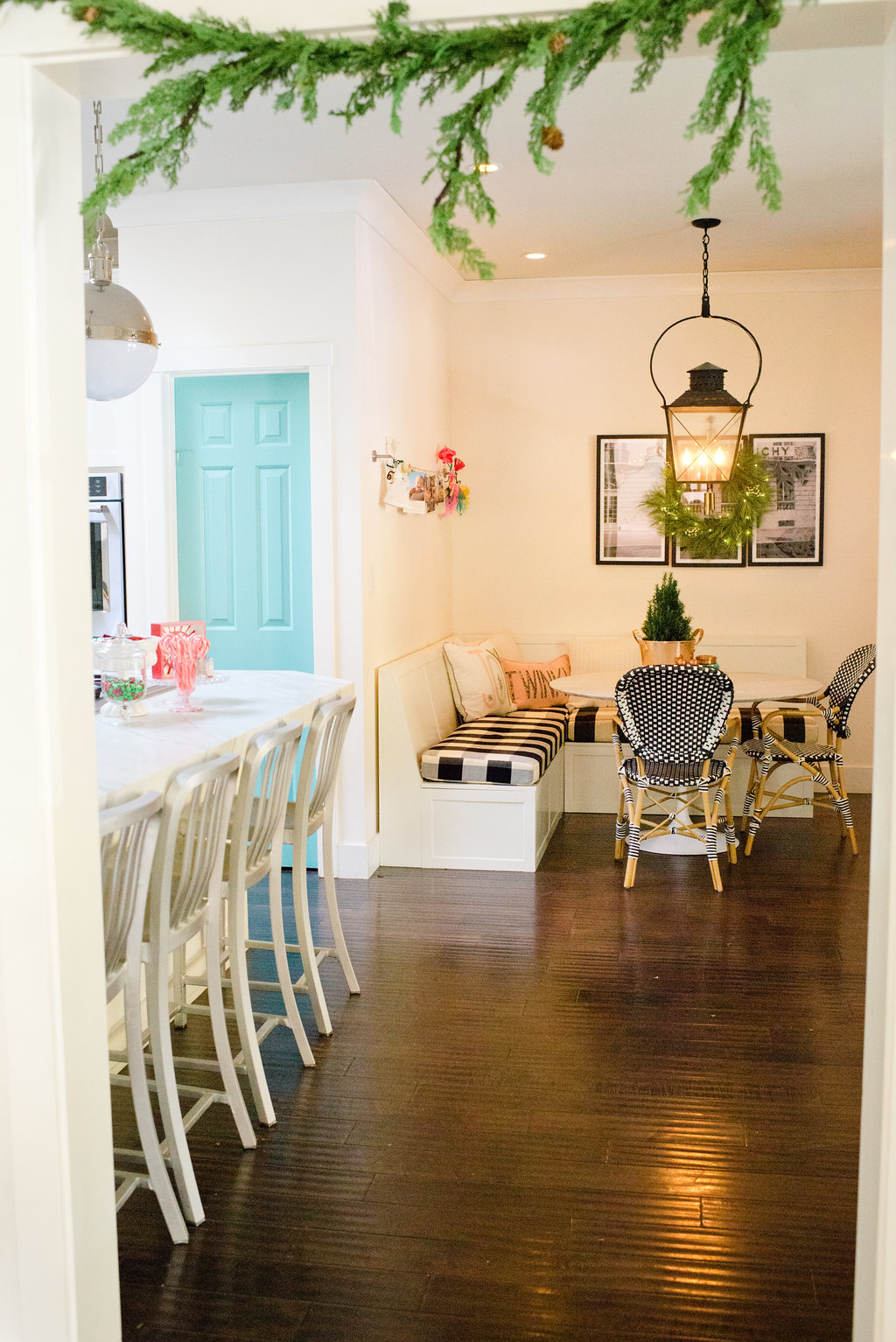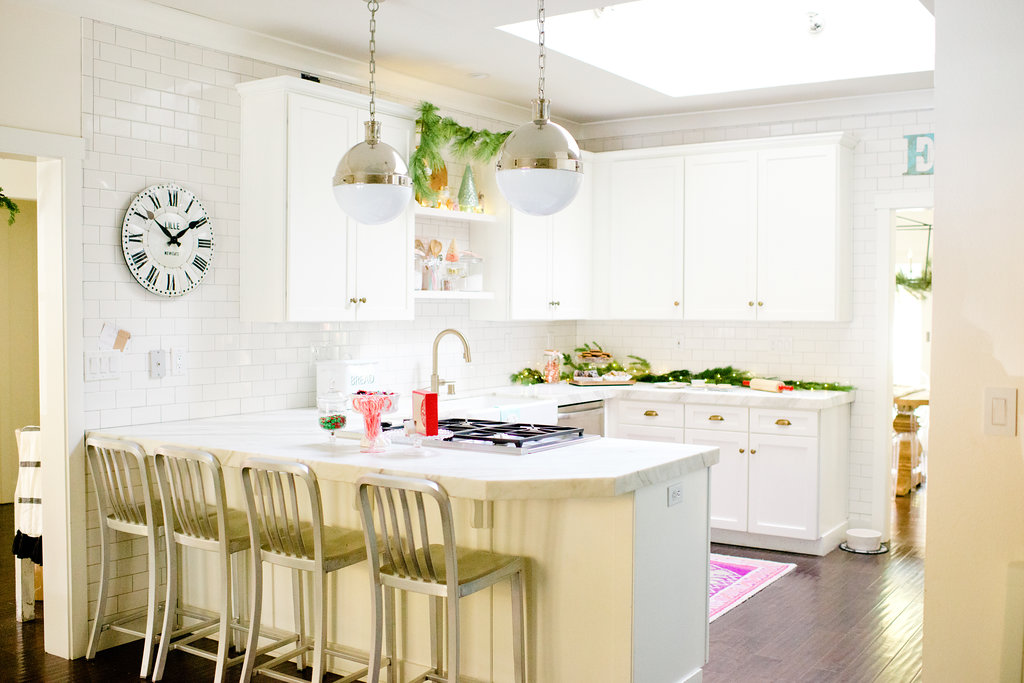 I updated my kitchen shelves and added in all the necessary ingredients to make Christmas cookies – sprinkles included! I love the vintage baking vibe that is going on in here. And I can't wait to spend an afternoon making cookies with my kids!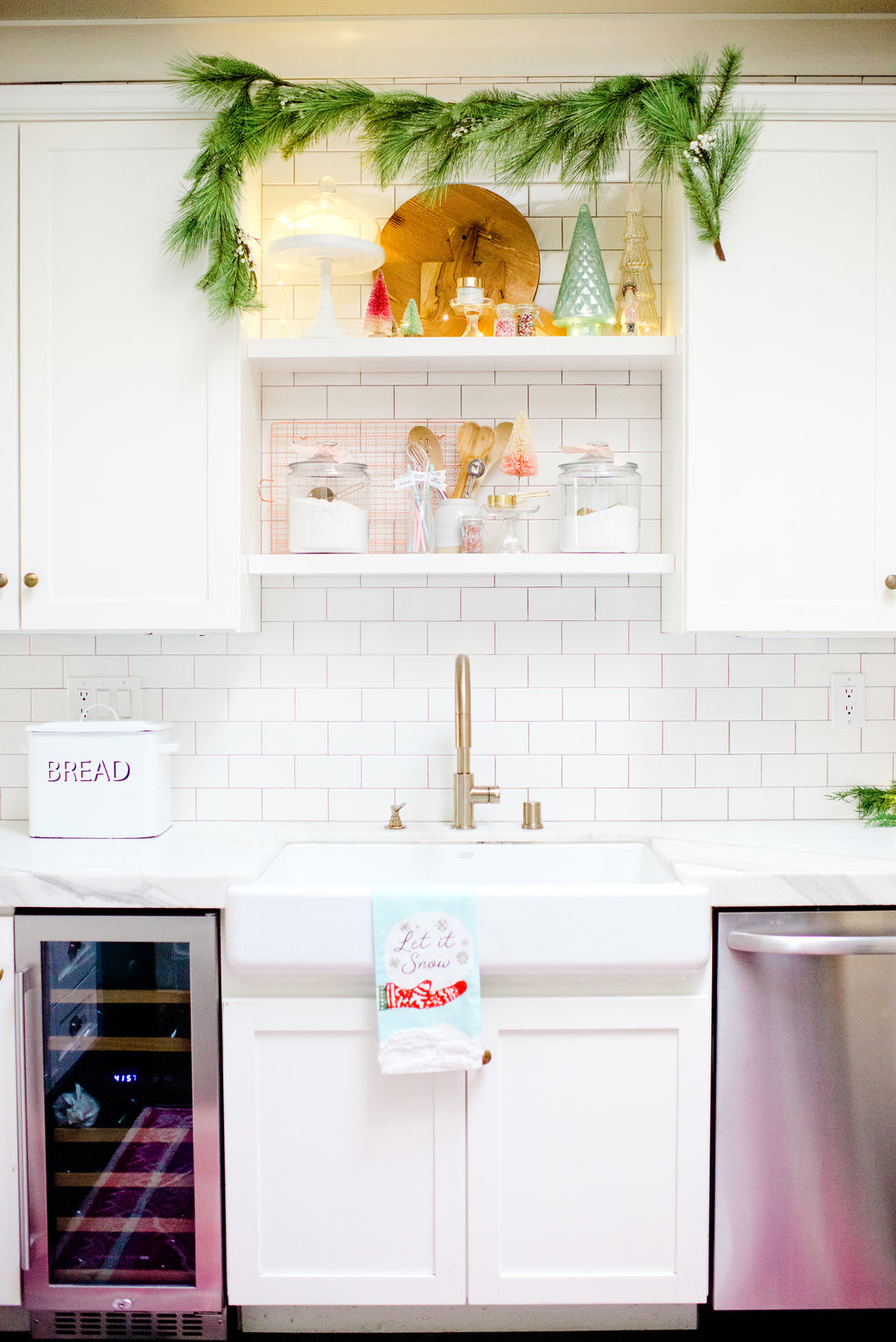 My favorite new find are these Wine Glass Writers. They can be used to mark guests names on glasses, but I love to use them to write on my baking jars. The best part of them is they wipe off simply with just a sponge!
They would be great for writing a cute message on your front door window or even popping a little note on your child's glass at dinnertime. My daughter loved decorating her cup for lunch yesterday, lol!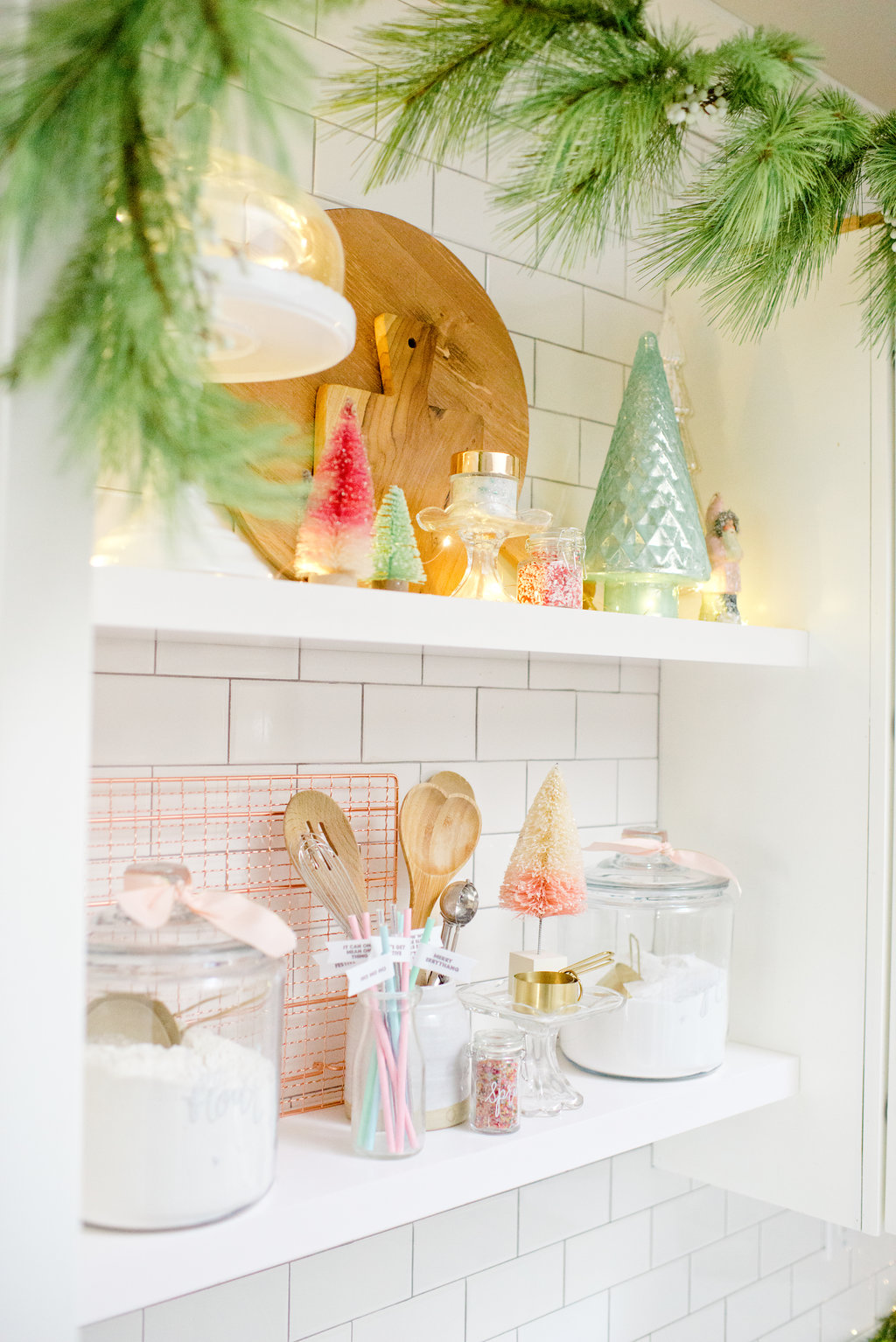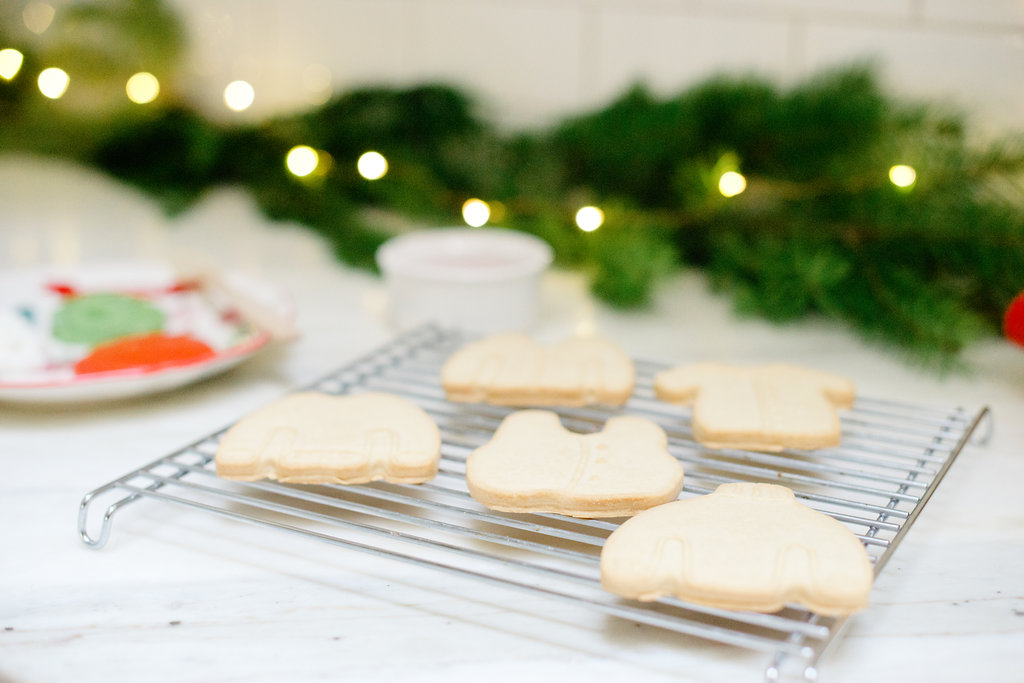 There's nothing that says Christmas quite like baking in the kitchen. Pipe in some holiday tunes and I am one happy mama!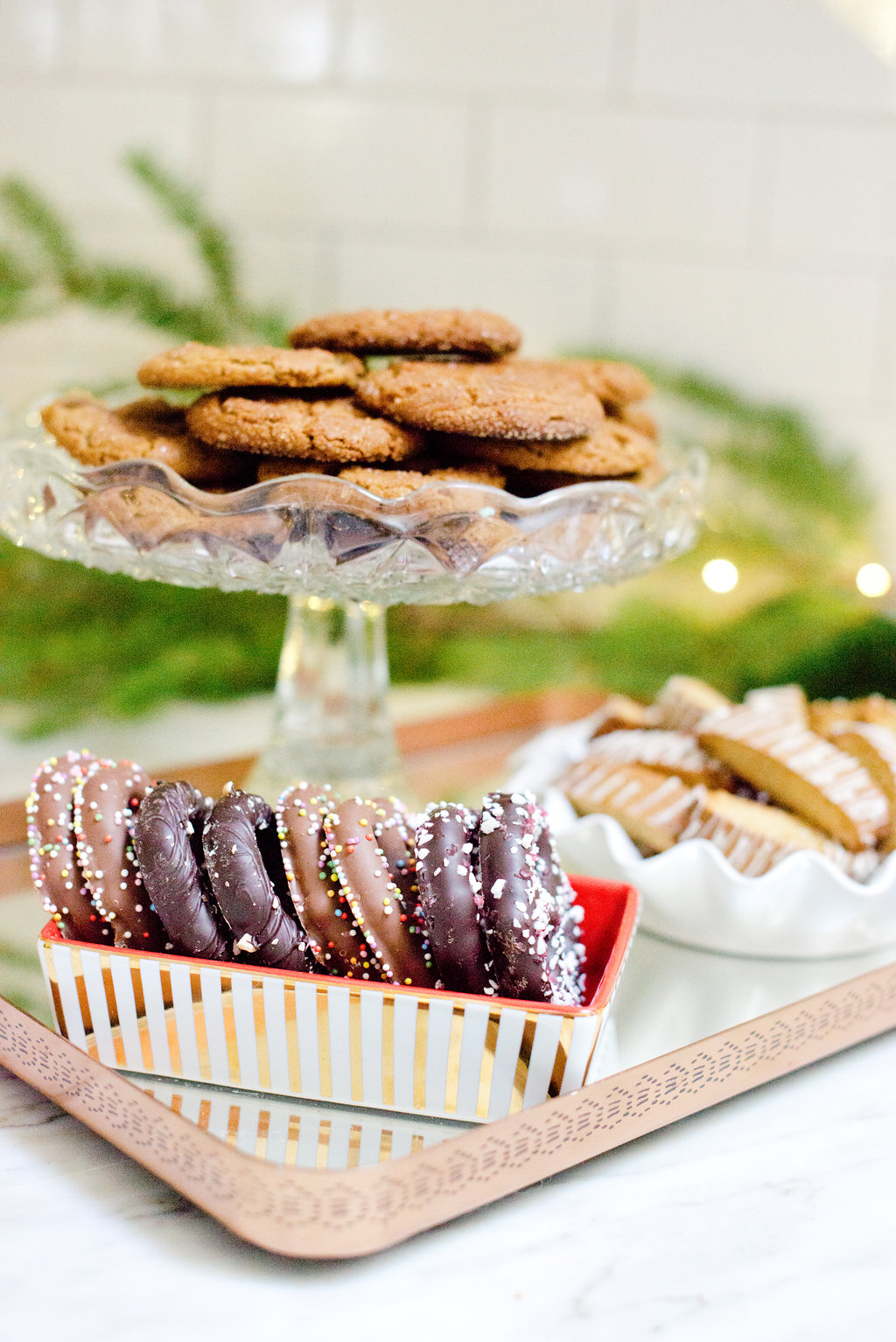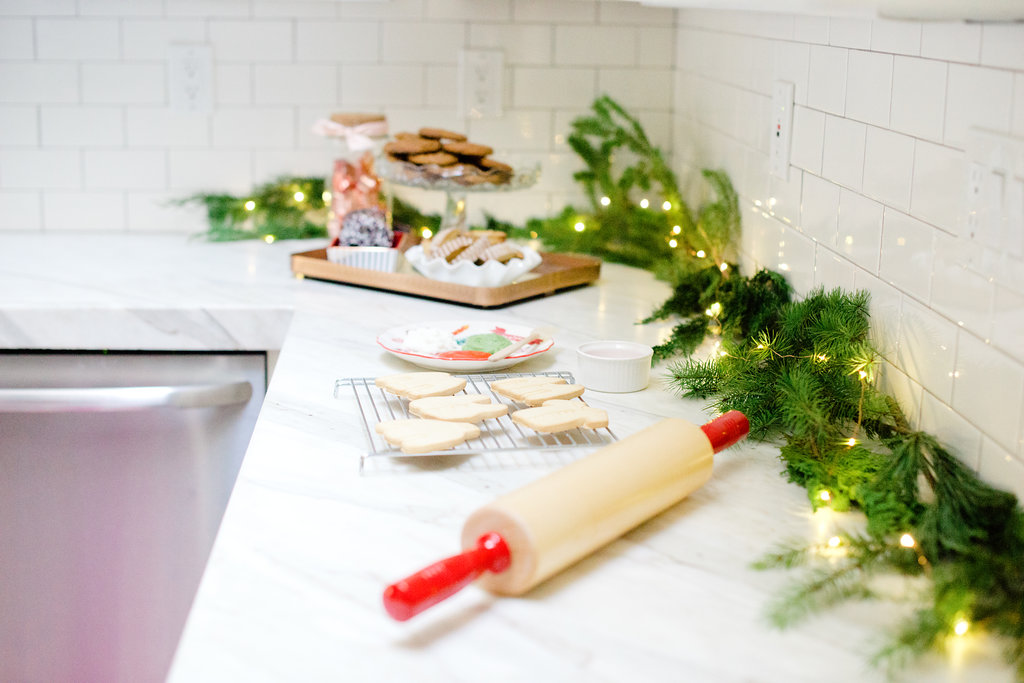 Holiday Home Tour: The Holiday Barcart
If you've visited before, then you know that I always love to update my barcart for each season, occasion and holiday. And I won't make any promises that this will be the only version for the holiday season!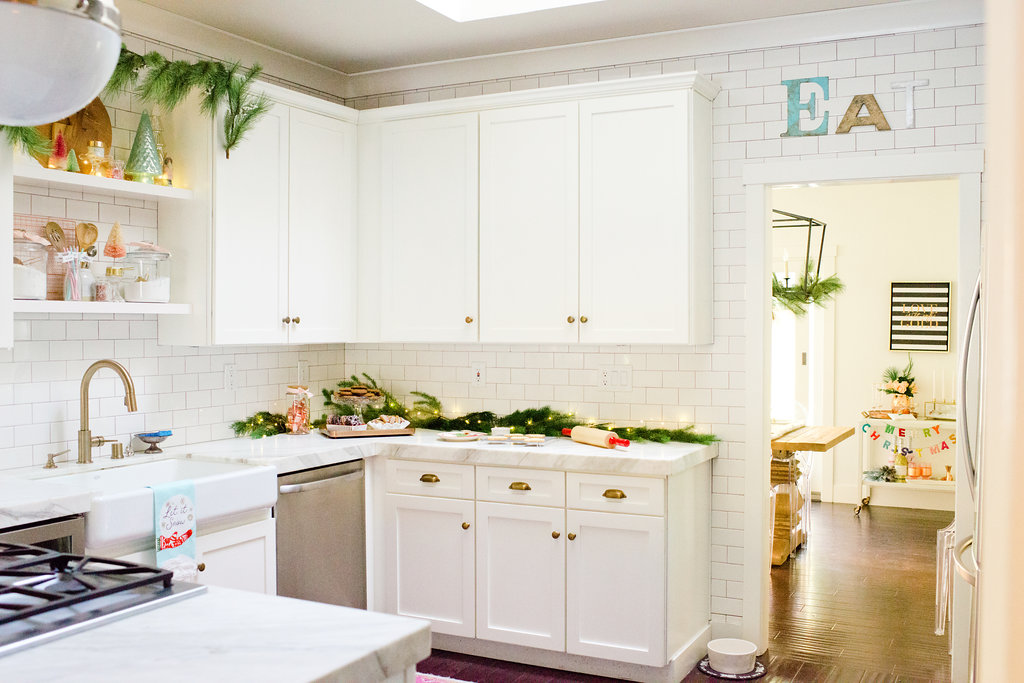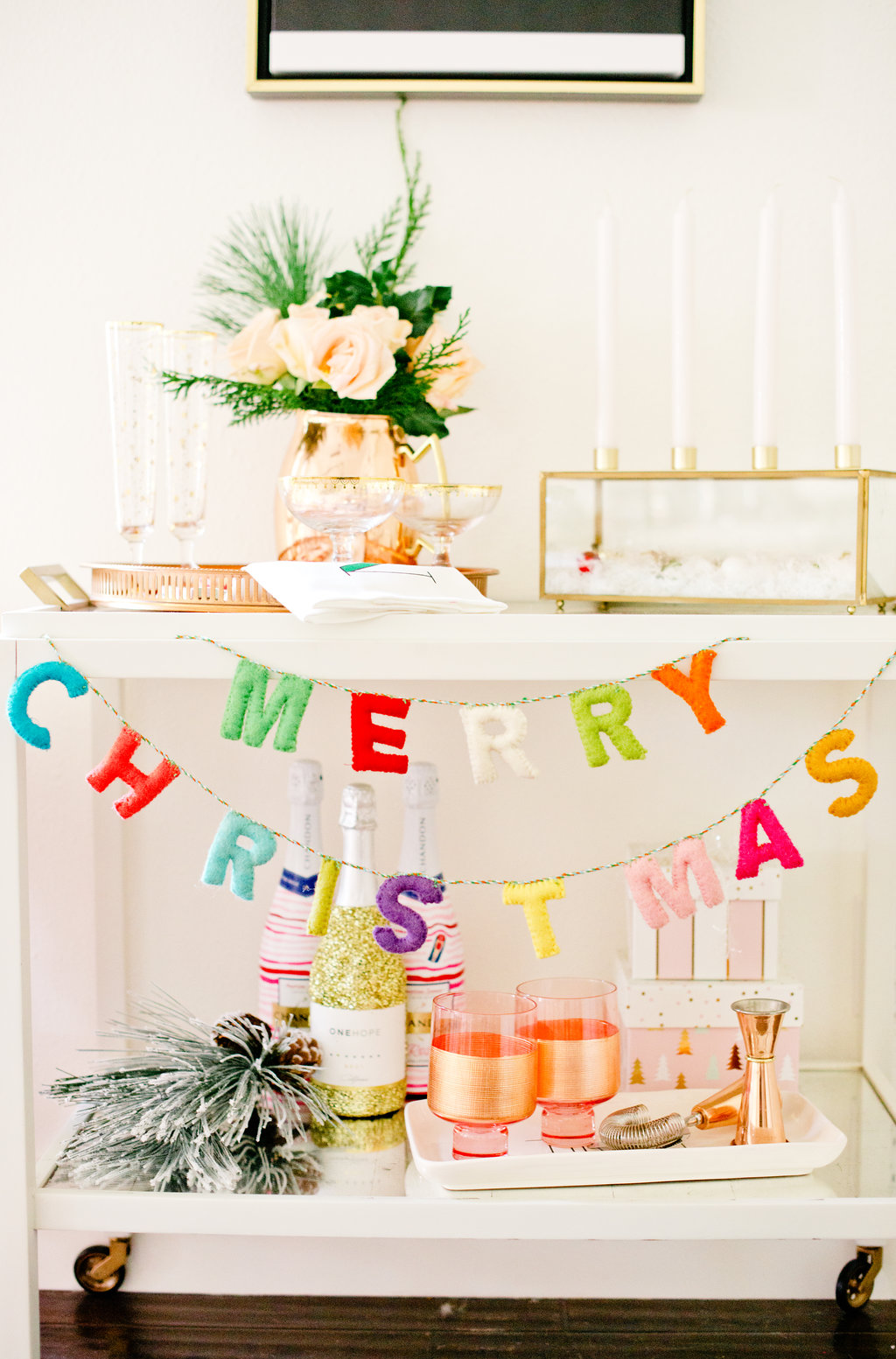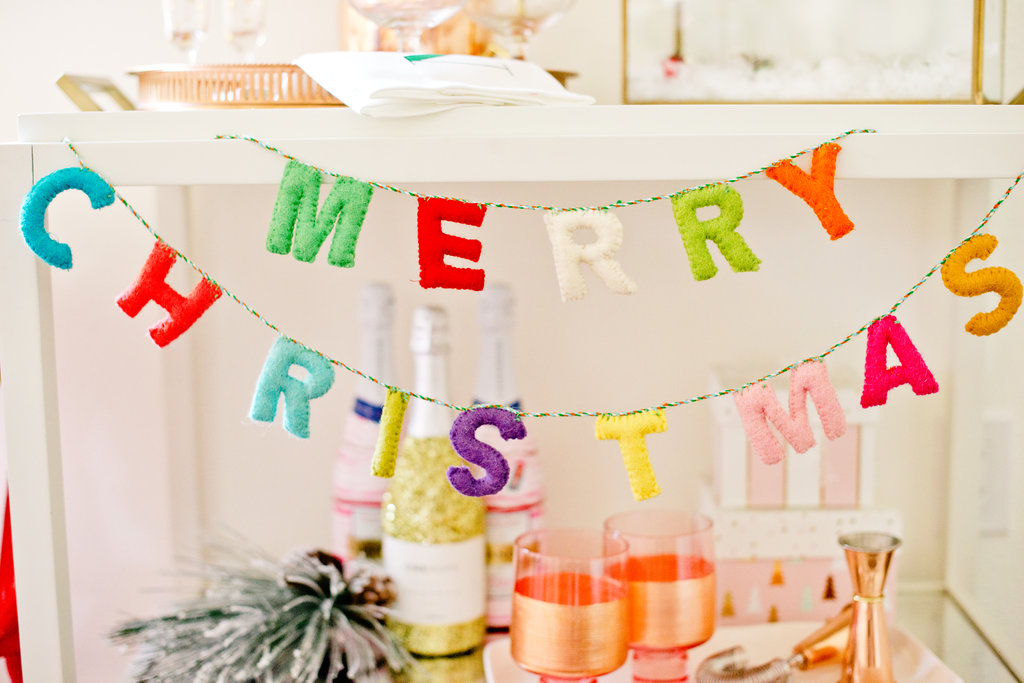 Holiday Home Tour: Master Bedroom
One more stop on my holiday home tour before you go! I can't wait to show you how I updated my master bedroom for the holidays!
A few updates in our master bedroom make for the dreamiest of winter sleeps. I changed out my bedding and added the cutest winter scene flannel sheets. And the new Monique Lhuillier bedding at Pottery Barn is perfect for my room!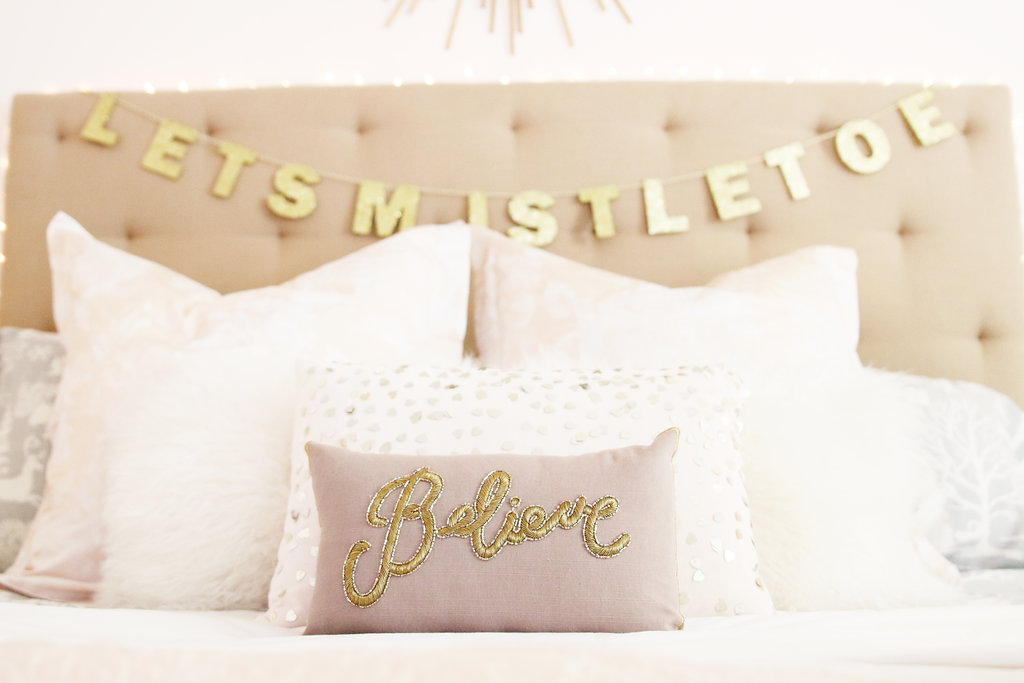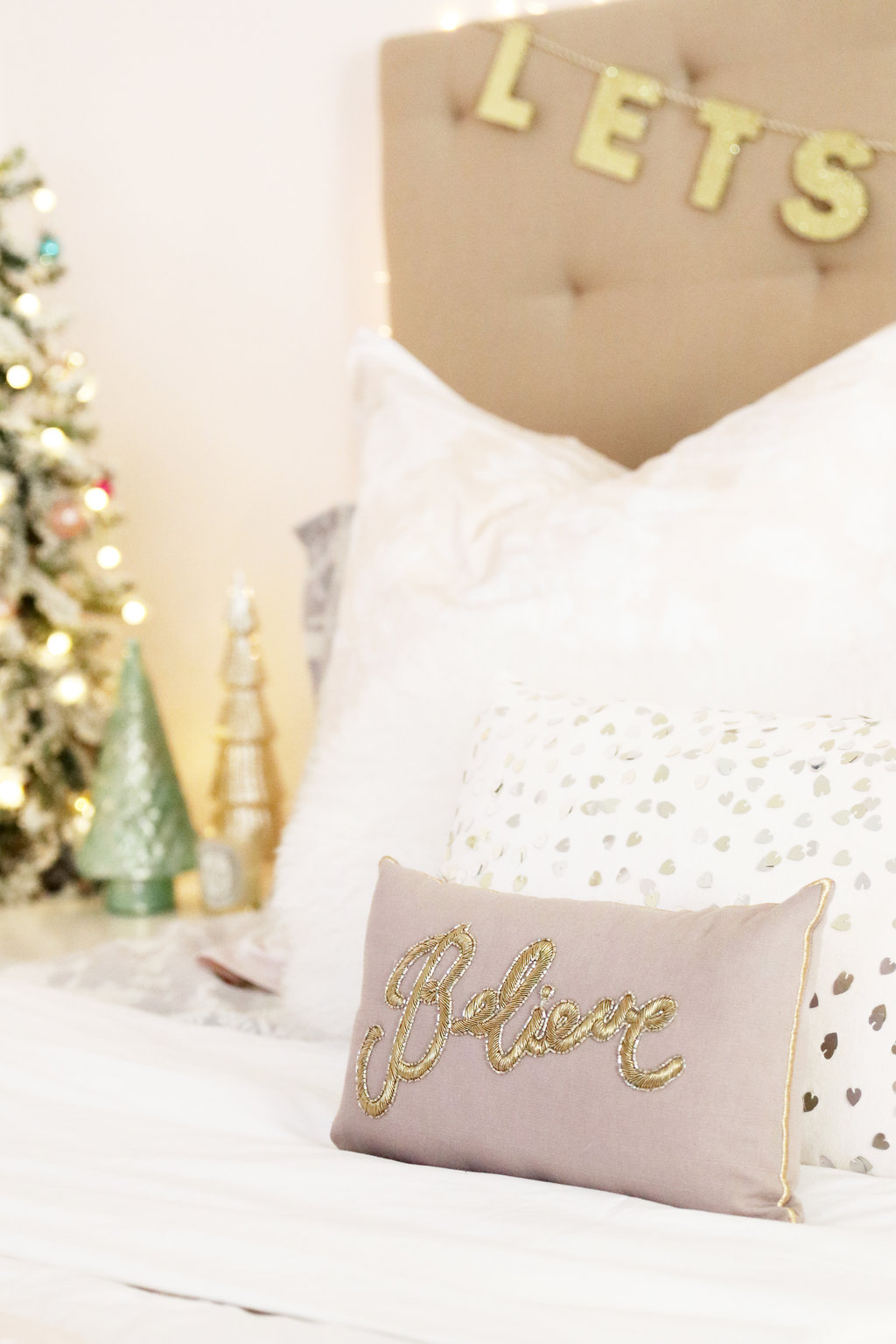 I can't get over that adorable heart sequin pillow hiding back there! In the softest blush velvet, it is so pretty layered on my bed. I recently got this DownLite comforter and it is just like sleeping in a hotel – so fluffy and soft! But without all the allergens of a traditional down comforter.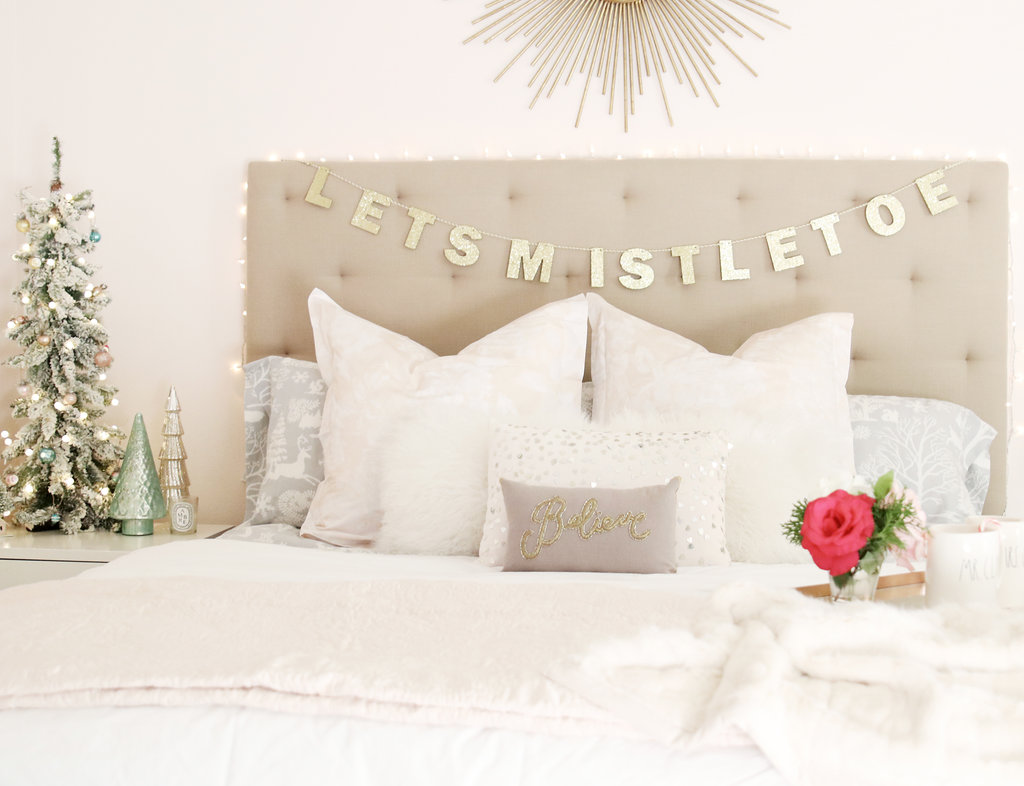 My favorite part of this room has to be the fun banner I hung above our bed. Layered with soft twinkly lights, it is the perfect sentiment for this room!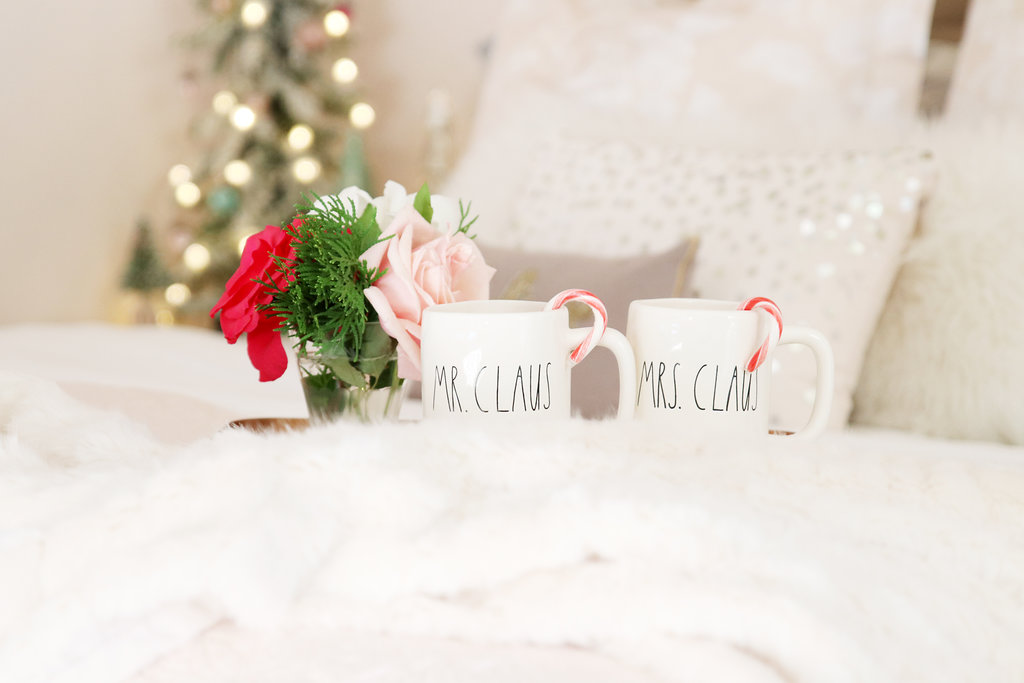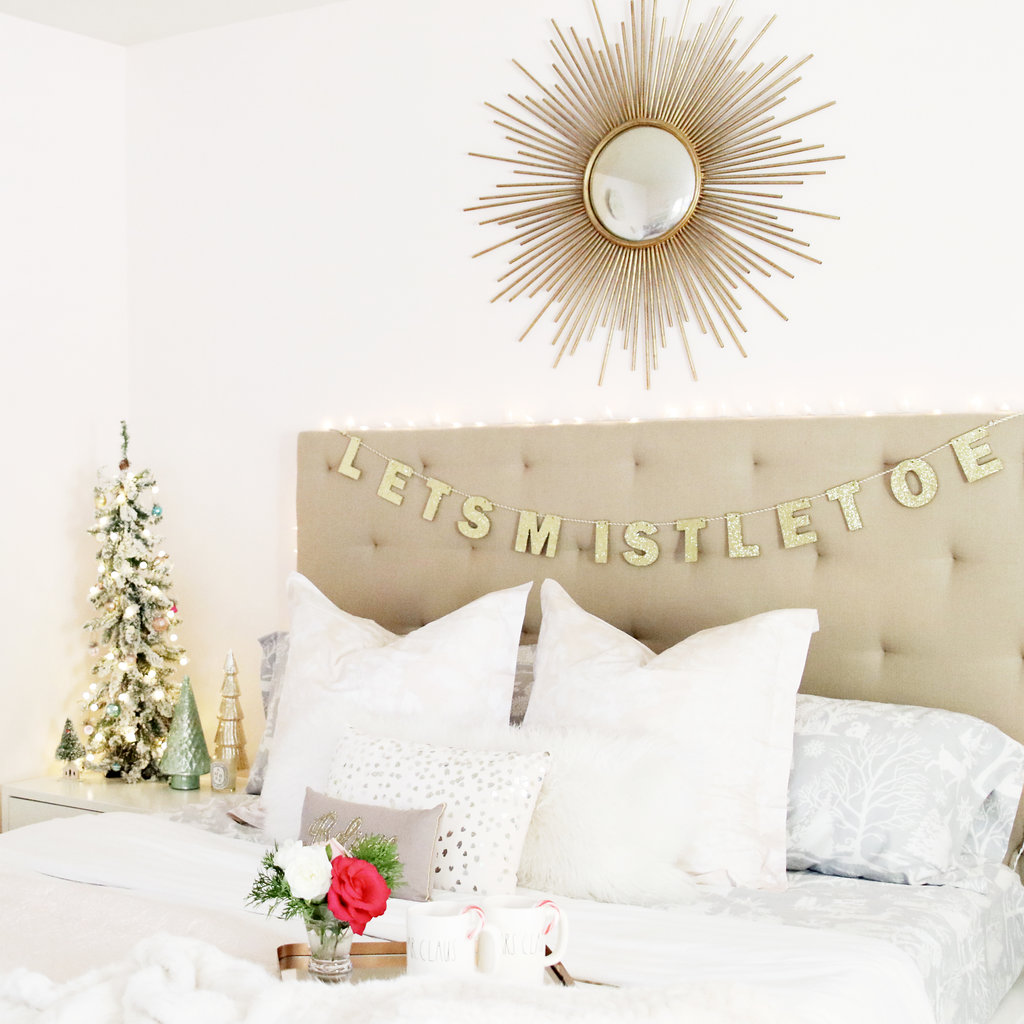 pin it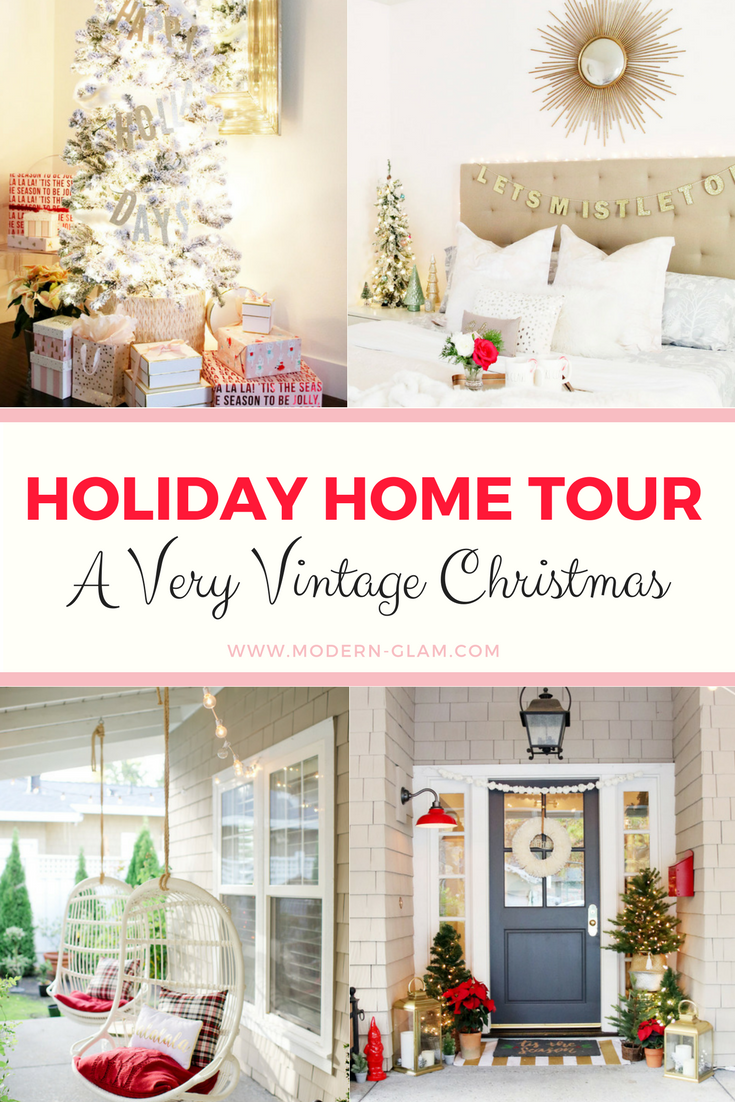 I can't thank you enough for stopping by and seeing my home decorated for the holidays!
Disclosure: This post may contain affiliate links, which means I may receive a commission if you click a link and purchase something that I have recommended. While clicking these links won't cost you any extra money, they will help me keep this site up and running AND keep it ad free!