These quick and easy Snowman Donuts were a hit in our house and they are sure to impress even the pickiest eaters! These make the cutest winter breakfast treat for your little ones. And putting them together is so easy!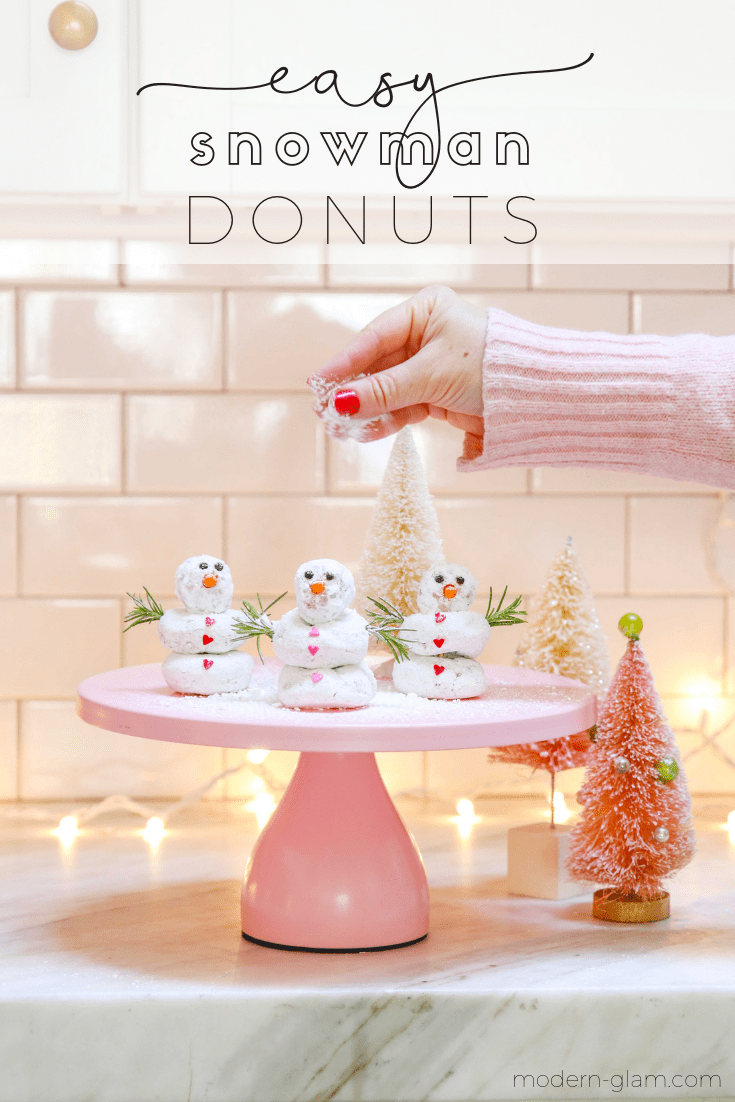 Easy Snowman Donuts
My kids are out of school for winter break in 2 days! And that means more time to slow down and enjoy the holidays. I love making fun and easy breakfasts for the kids around the holidays. And what kid doesn't love donuts?!
These snowman donuts are so easy to put together using store-bought ingredients.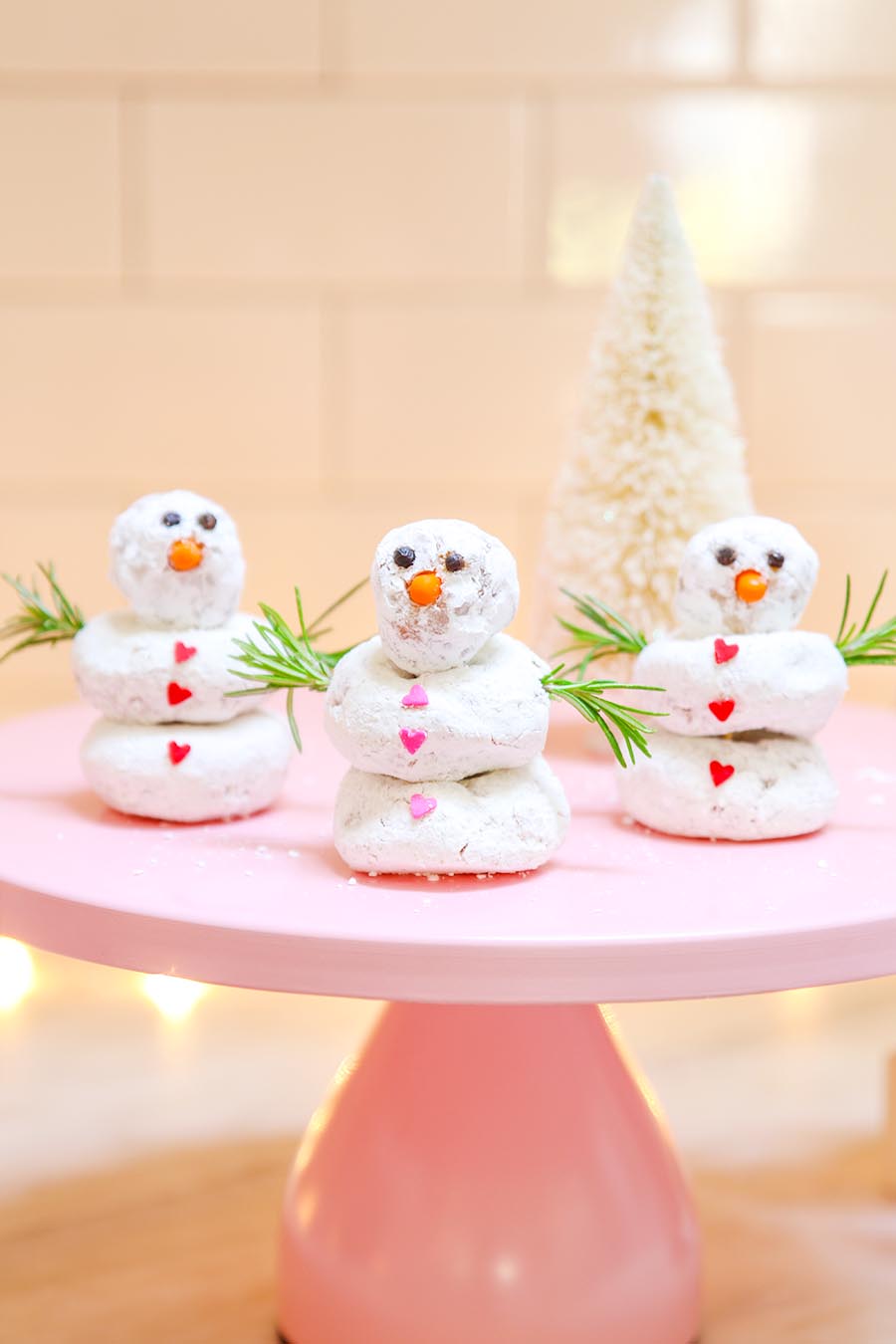 Snowman Donut Ingredients
mini powdered donuts (such as Entemann's or Hostess)
small donut holes
various sprinkles (chocolate jimmies, heart sprinkles, orange balls)
orange Tic-Tacs for the noses
rosemary sprigs
At my grocery store I couldn't find powdered donut holes, so I simply bought the glazed version and rolled them in powdered sugar at home. Easy, peasy!
For the eyes, I used chocolate jimmies. And for the nose I used an orange Tic-Tac mint. As for the buttons, I used heart shaped sprinkles that I had on hand. The arms are simply made of rosemary sprigs.
How To Make Snowman Donuts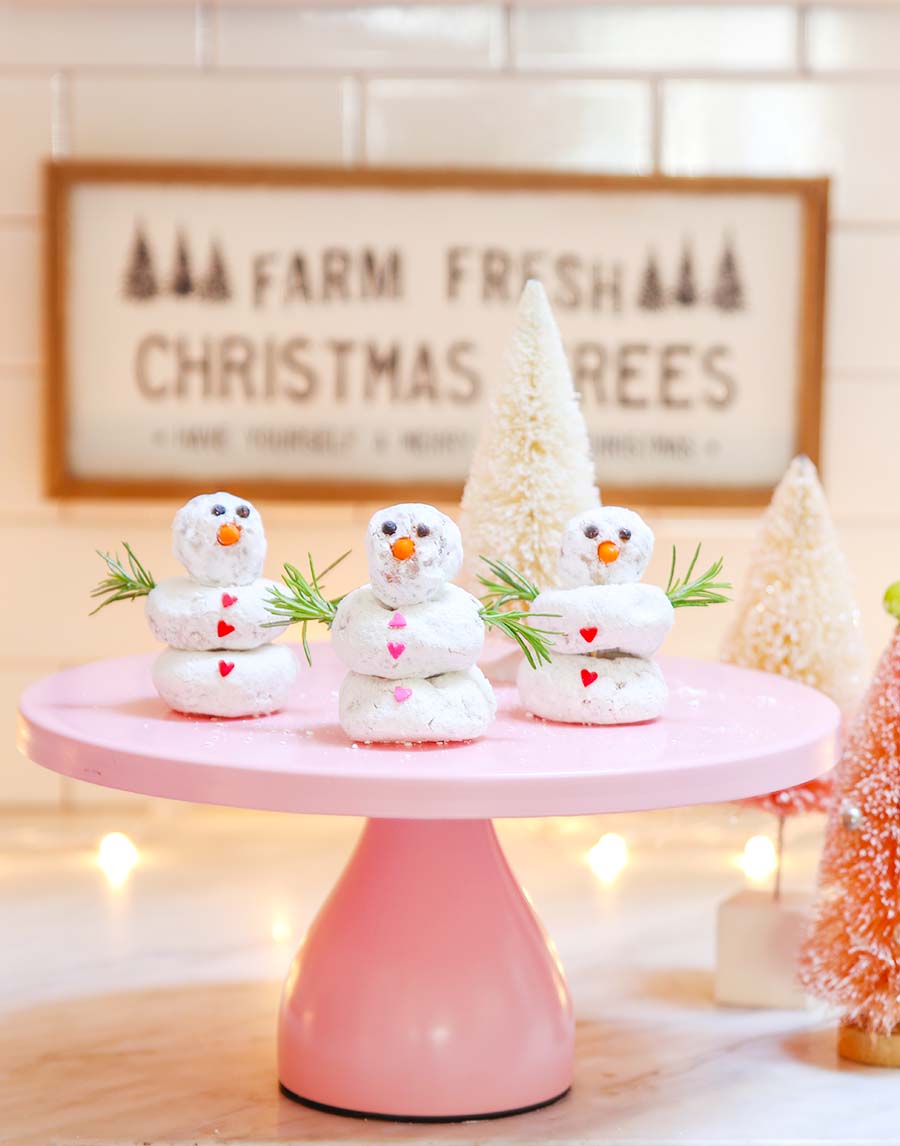 Arrange two powdered donuts one on top of the other. Next, top with a donut hole. Stick a sprig of rosemary in each side of the middle donut to make the arms.
You can use a toothpick to hold the three sections together. Simply place the toothpick through the bottom two donuts, leaving about 1 inch poking out. Then place the donut hole on top!
Add the eyes, nose and buttons with sprinkles you have on hand in the house. Top with extra "snow" aka powdered sugar! You may need to wet the back of the sprinkles to get them to stick onto the powdered sugar. But the best part of these cute snowman donuts is how cute and organic they look. So there is no such thing as perfection here. Have fun!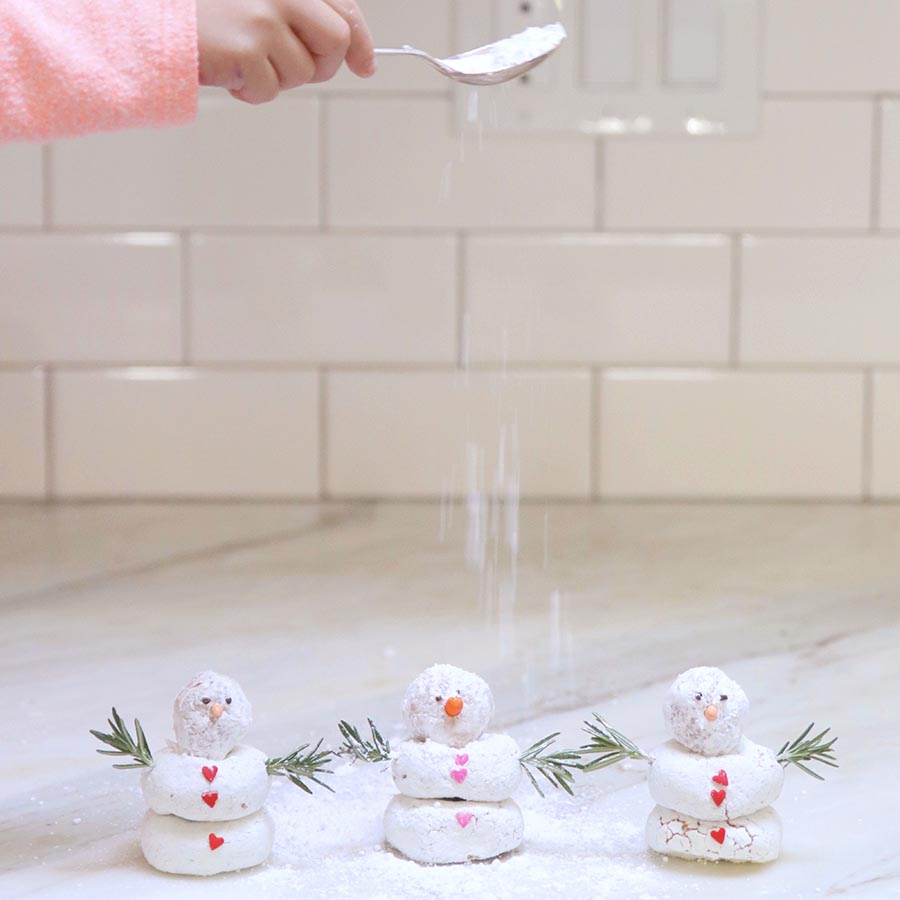 Stack these up on your child's plate in the morning and they will wake up happy campers!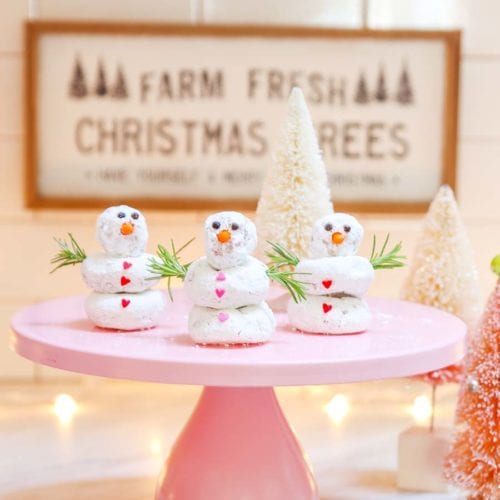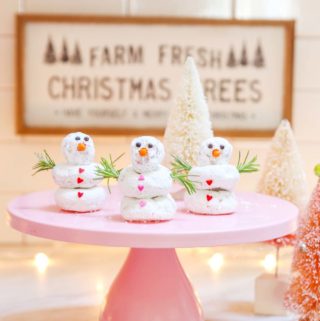 Easy Snowman Donuts
A quick and easy winter breakfast treat!
Ingredients
6

mini powdered donuts

3

donut holes

assorted sprinkles

orange Tic Tacs

2

sprigs of rosemary cut into 6 pieces

Powdered Sugar
Instructions
Place 2 powdered donuts on top of each other.

Top with one donut hole.

Use the sprinkles for eyes, buttons and other accessories.

Place the orange Tic Tac on the donut hole for the nose.

Place one rosemary sprig on each side of the second donut for the arms.

Sprinkle with extra powdered sugar.
Notes
If you cannot find powdered sugar donuts, but regular glazed donuts and roll them in powdered sugar to coat!
And be sure to check out these other easy recipes: