Make this easy fall table garland diy with fresh herbs for any autumn gathering. See how easy it is to create this in under 10 minutes!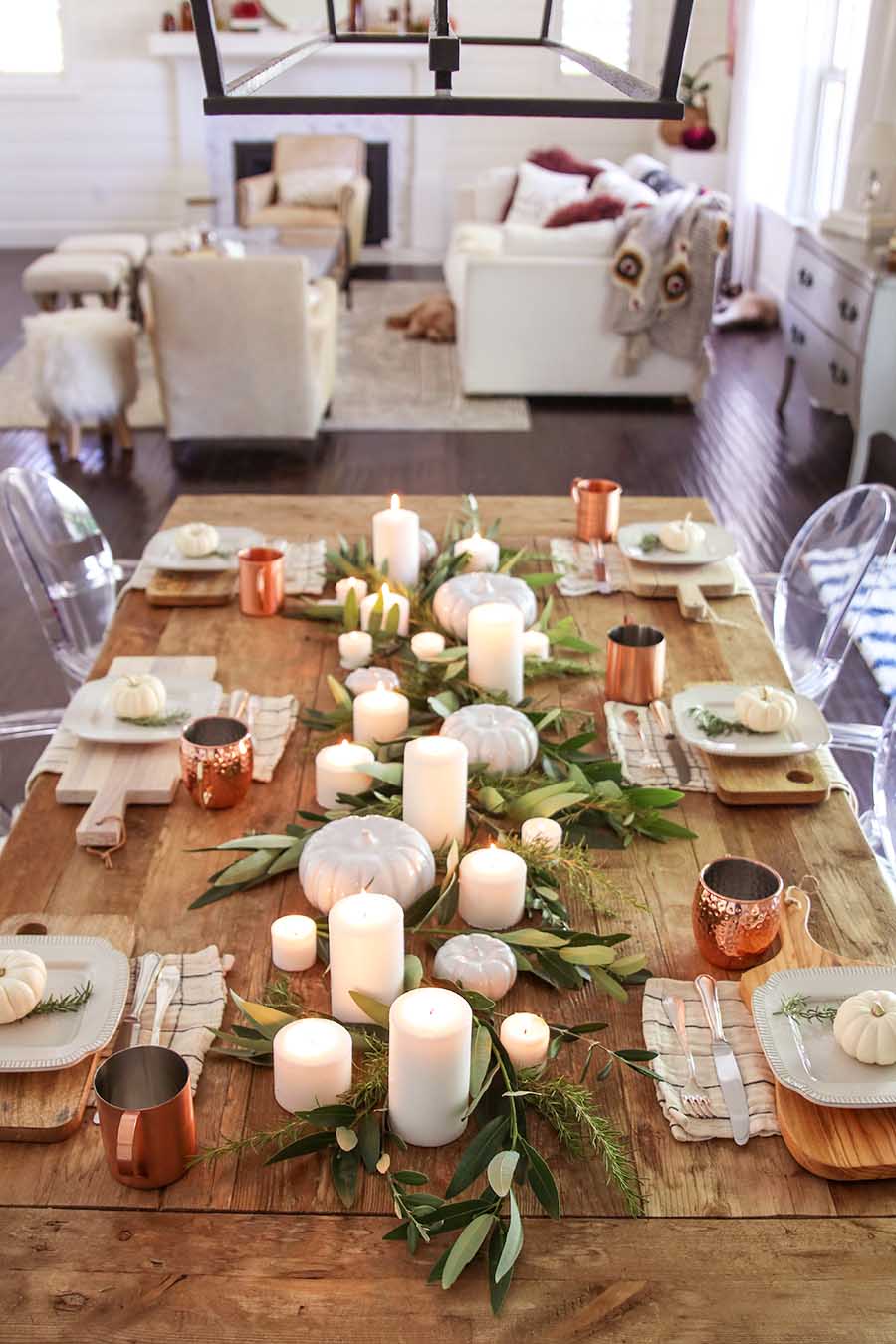 Last week I showed you my Neutral Fall Table decor. I loved creating this simple fall tablescape and one of my favorite parts of it was this easy Fall Table Garland DIY!
I'll show you everything you need to know so you can recreate this look for your next party or Thanksgiving!
How To Make A Greenery Table Garland
Everything you need to create this fall table runner can be picked outside, and in my case, on our nightly walks around our neighborhood!
The main part of my greenery table garland was made up of Bay branches. We are lucky enough that Bay grows wild around here and right across the street from our house. I took my snippers on our walk and came home with an armload full of the fragrant stems.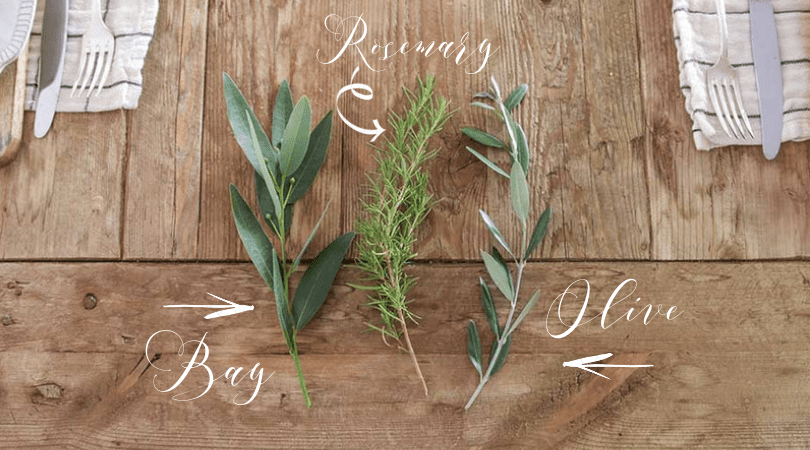 Now, you could simply use one type of herb, but I found a few different herbs that I thought would create a nice variety and also feel very seasonally appropriate. I added in Olive branches and some Rosemary stems picked from our yard.
All of these herbs are perfect for making a greenery table garland for your fall tablescape!
Fall Table Garland DIY: Step 1
Once you have gathered the supplies you want to use, set up the table. Lay out the candles and pumpkins how you want them on your table.
I used white ceramic pumpkins, but this would look just as cute with little baby boos or other neutral colored fresh pumpkins.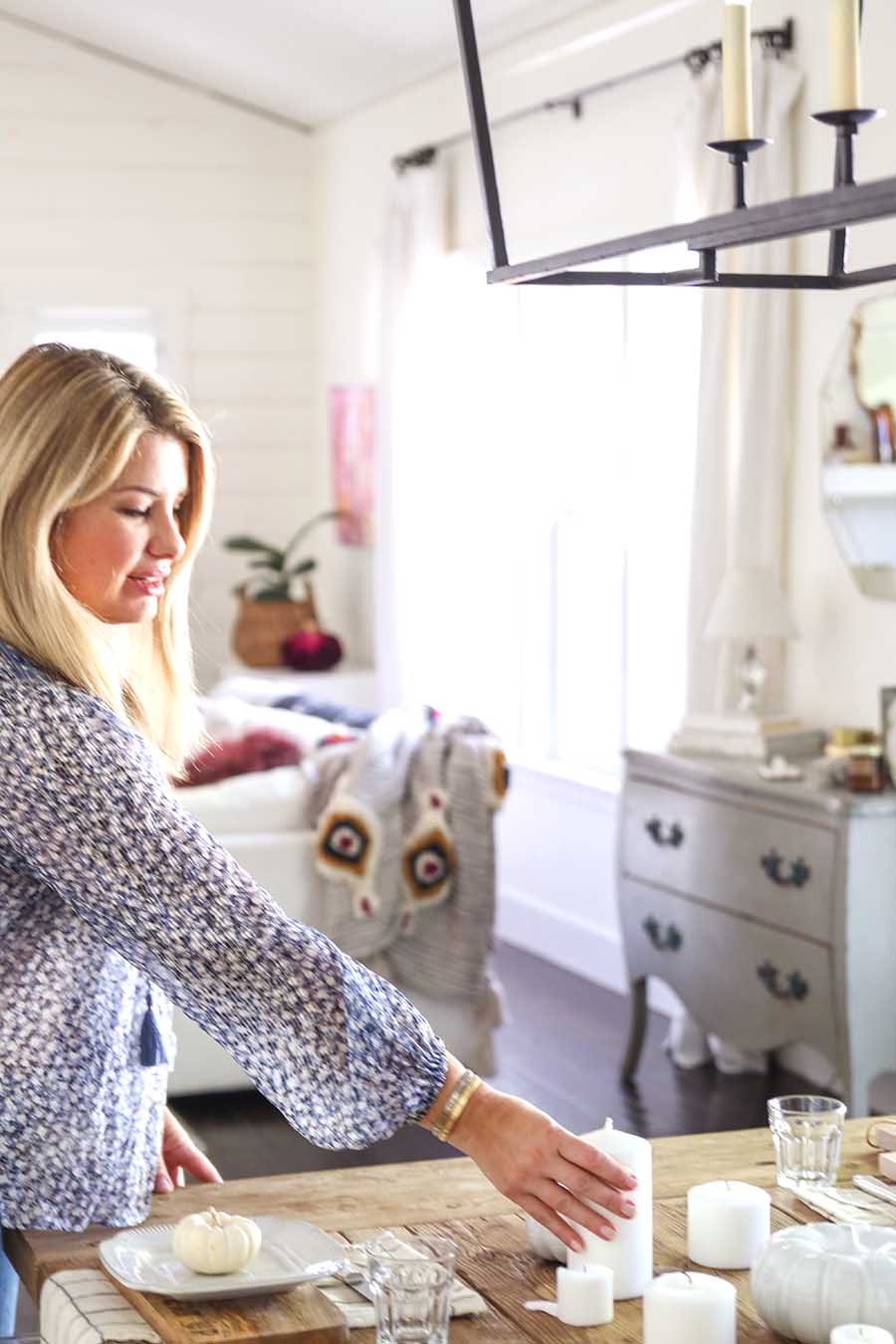 Fall Table Garland DIY: Step 2
Next, start with your largest herb. For me that was the bay branches. Start tucking them in between your candles and pumpkins. There is no right or wrong here. Just make sure the leaves aren't too close to the candle wicks! For some of the branches I had to tuck the leaves underneath the candles.
Keep layering all your branches and stems in until you get the look you want. You can see the progression of this fall table garland DIY in my photo below.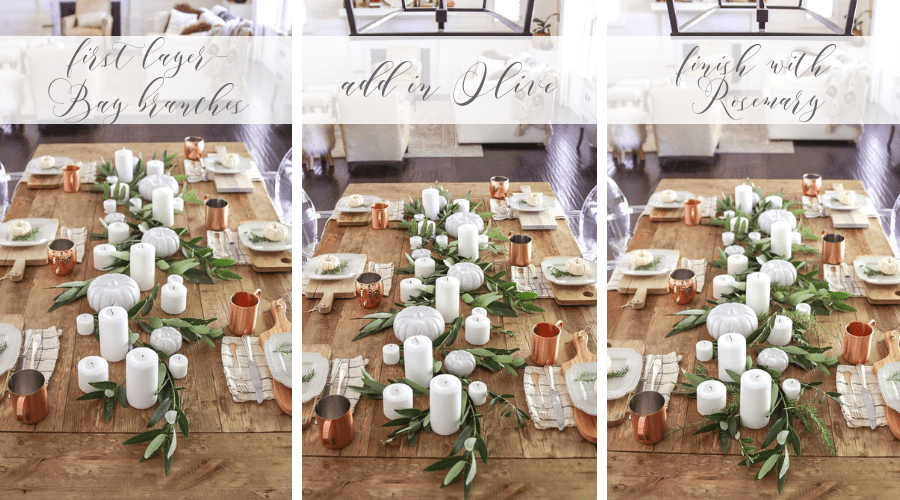 Now, light the candles and voila! A perfectly festive yet neutral fall table runner! I love how the candles instantly set the mood.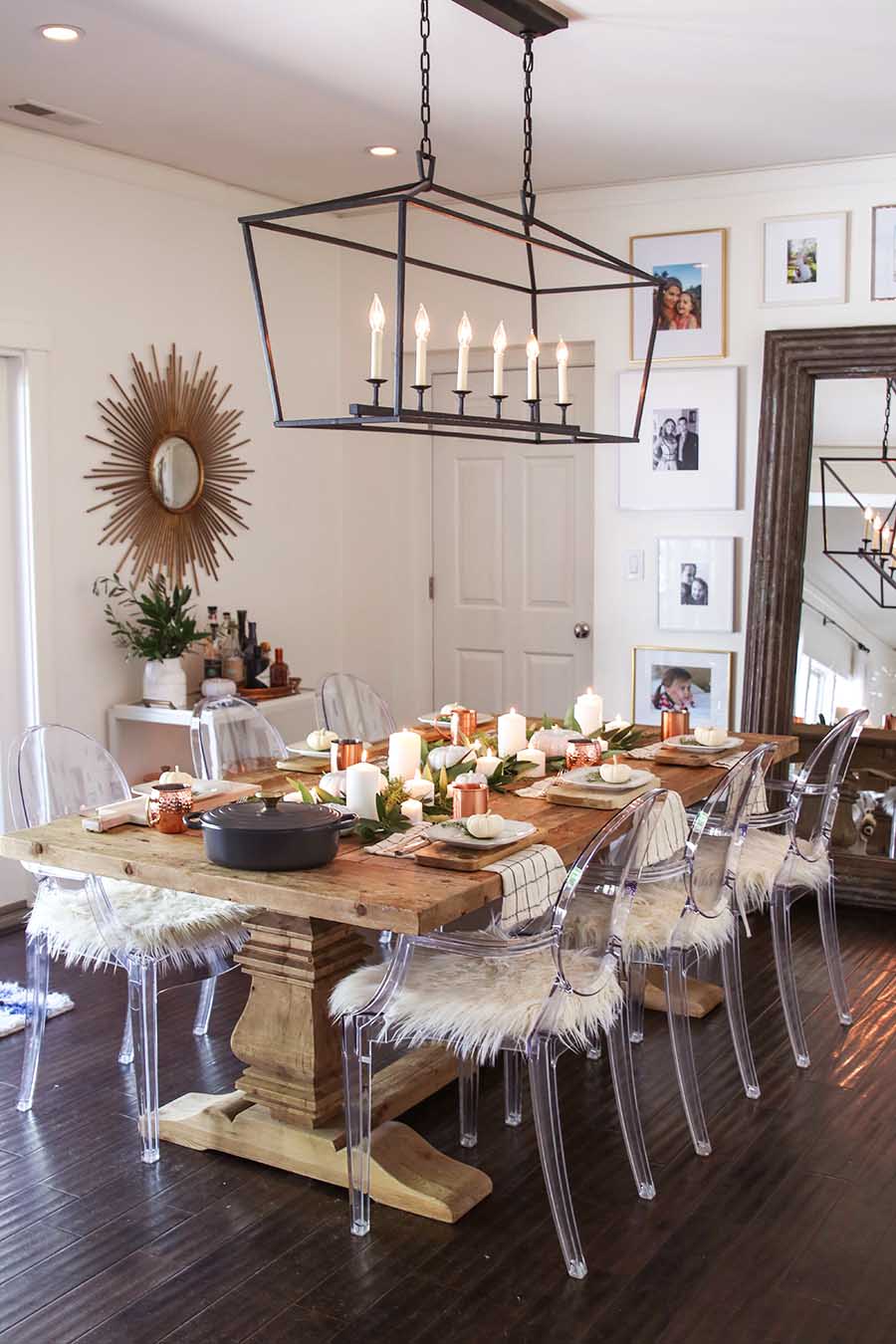 I used 18 candles for my table of 3 different sizes. If you are worried about them dripping on your table, you could place a simple white runner down the middle of the table.
But I also think this would look pretty with votives placed throughout or just a few candles and more pumpkins.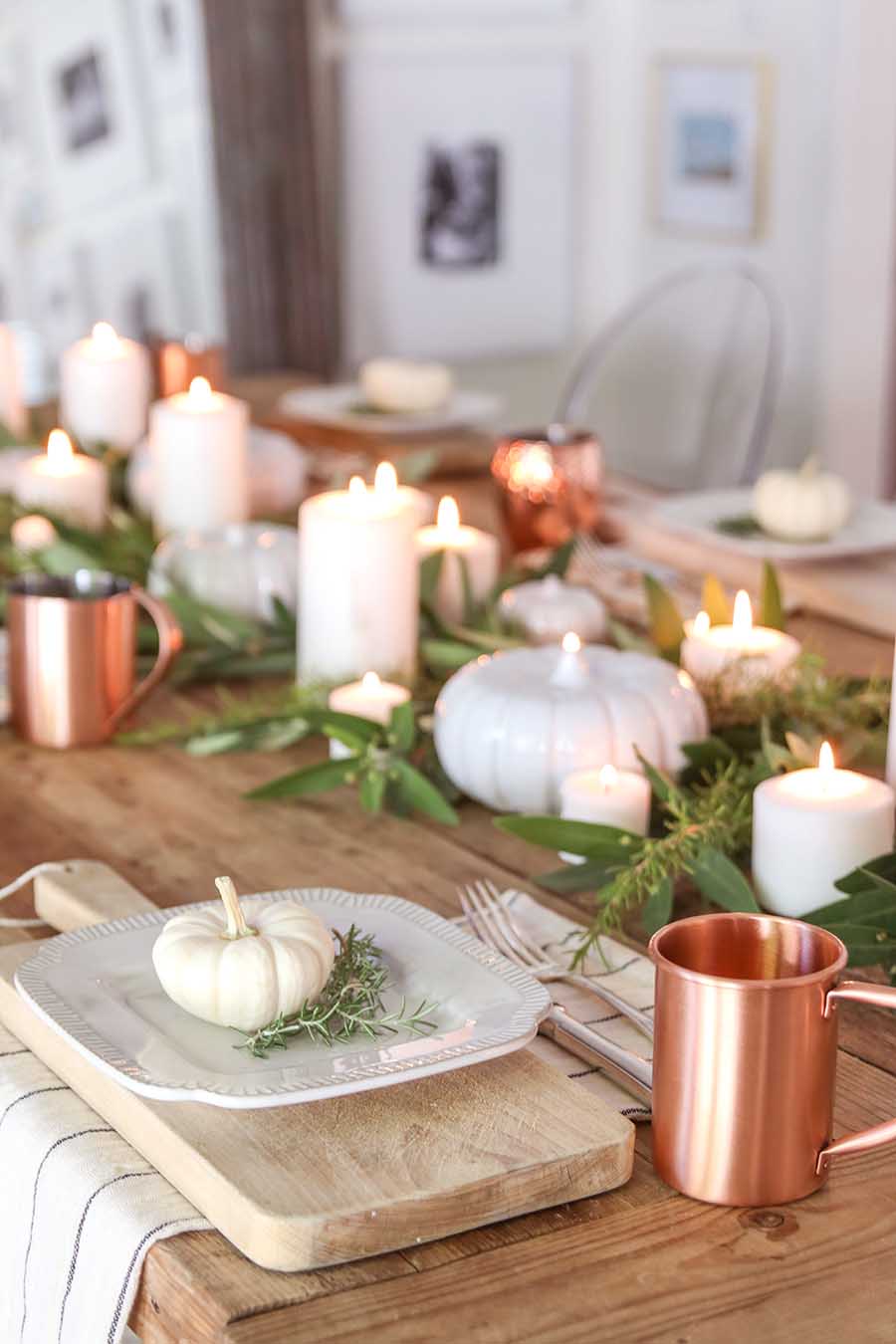 The best part about this Fall Table Garland DIY is how simple and easy it is. Use whatever branches you can find.
And if you don't have bay or olive where you live, Trader Joe's always has a great selection of green branches that you could create this same look with. The key is to keep it simple!