I have been busy decorating for fall and I can't wait to show you my latest creation! In this DIY post I will show you how to make faux pumpkin lanterns!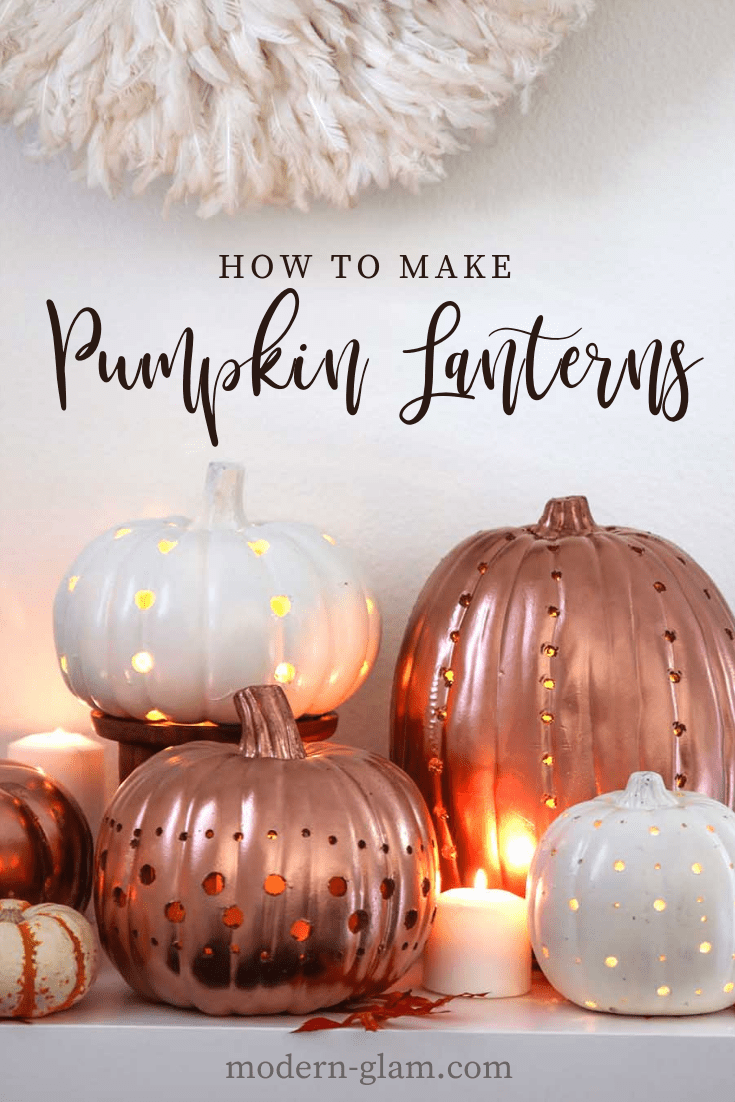 How To Make Faux Pumpkin Lanterns DIY
Ever since Martha Stewart created her Celestial Pumpkin luminaries, I have been wanting to try my hand at making my own pumpkin lanterns. The thought of taking the time and effort to make these with real pumpkins seems like a lot of work, though! That's why I decided to make my own faux pumpkin lanterns using craft pumpkins.
Here are some other fall crafts I have you may like to check out!
What Supplies You Need To Make Pumpkin Lanterns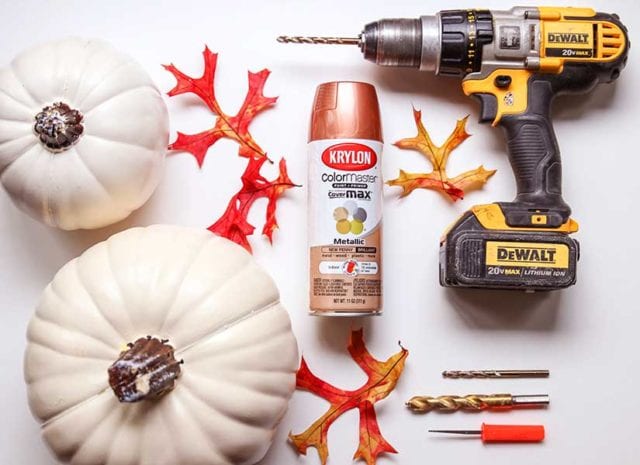 These are the supplies you will need to make your pumpkin lanterns.
craft pumpkins of your choice in various sizes
spray paint of your choosing
drill and drill bits
craft pumpkin knife tool
battery operated lights

How To Make Faux Pumpkin Lanterns: DIY Instructions
Step 1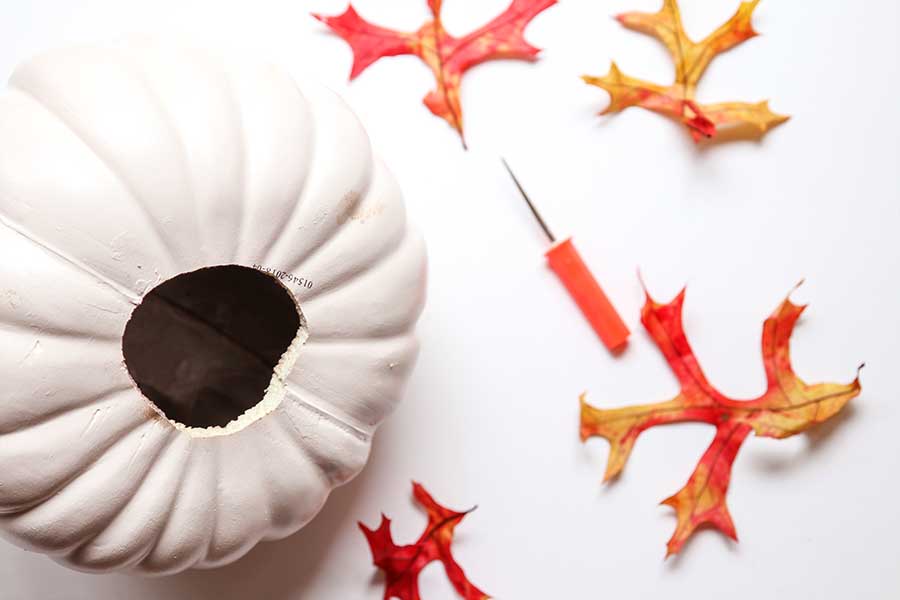 First, you will want to cut the bottom out of each pumpkin. This will allow you to place the lights inside to illuminate your faux pumpkin luminaries! Use your craft pumpkin knife tool to cut a hole large enough to place a battery-operated candle or string of lights inside.
step 2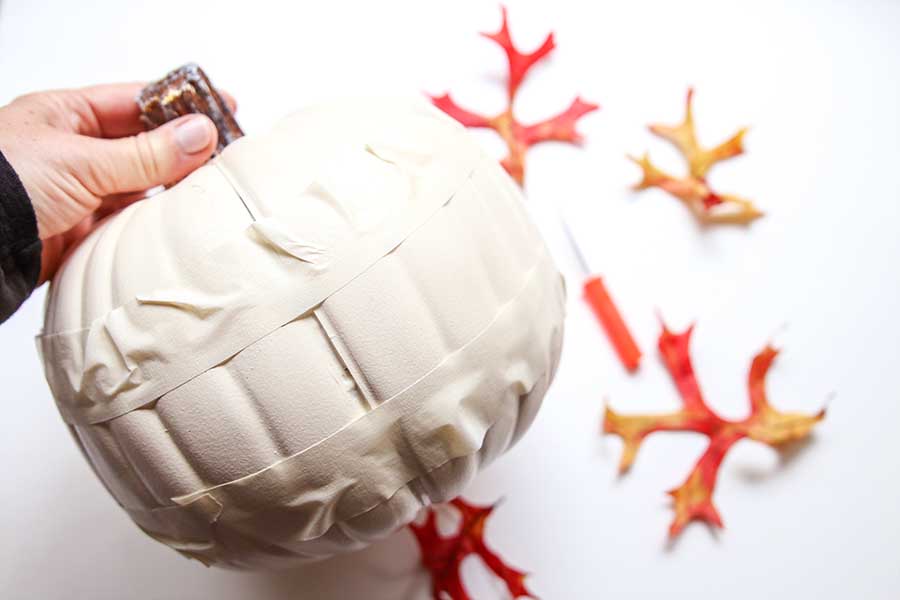 Next, decide on what design you want to make. Use painters tape as a guideline for your pattern.
Step 3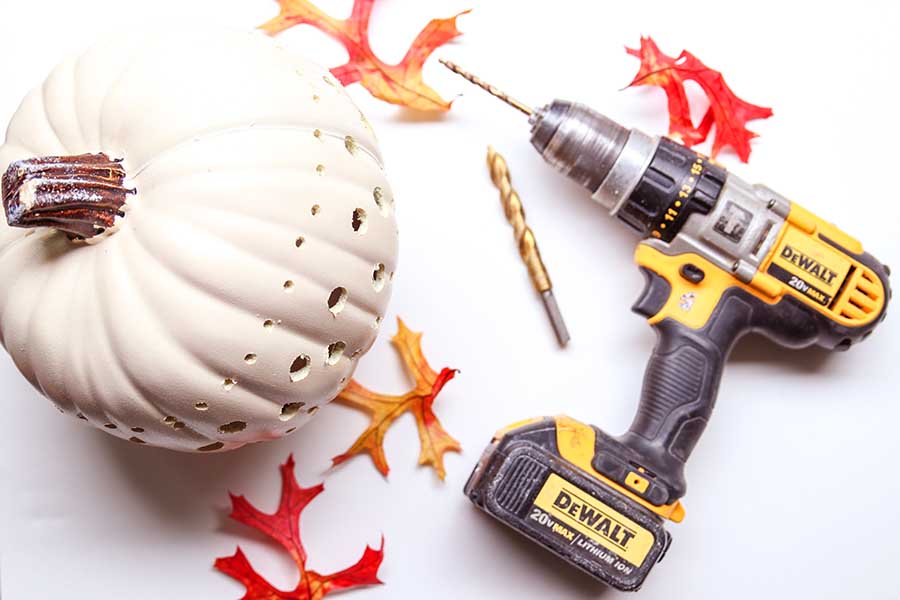 Drill your holes where desired using different sized drill bits to make your pumpkin luminaries.
Step 4
Spray paint your pumpkin (if desired). This step will help the holes look more finished and it makes these faux pumpkin lanterns look like works of art!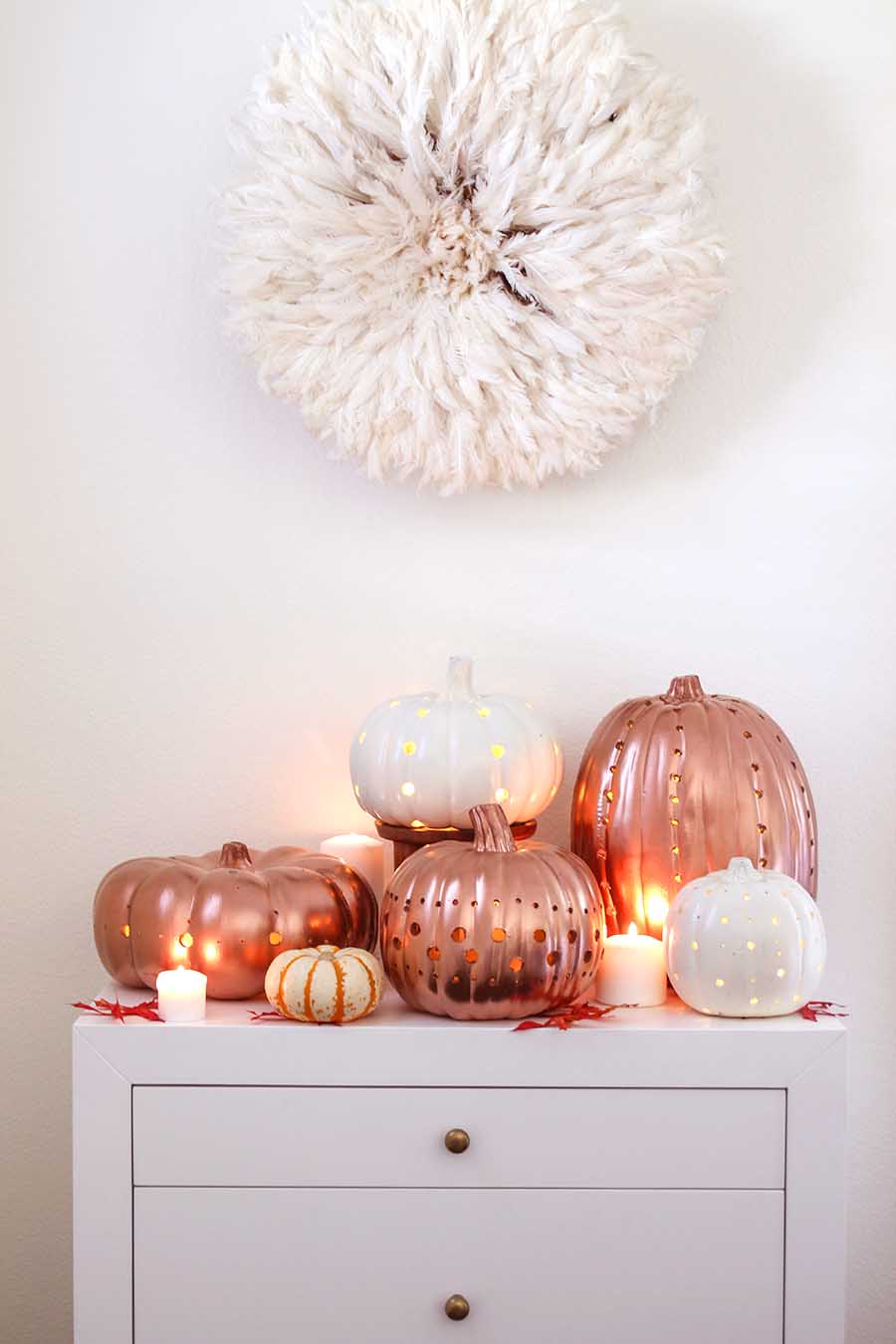 Can you make luminaries with real pumpkins?
This DIY project can be done with real pumpkins as well! I can just imagine a row of these pumpkin luminaries lining the walkway on Halloween night, can't you?! Check out this YouTube video tutorial from Handmade Charlotte that guides you through the process of how to make real pumpkin lanterns.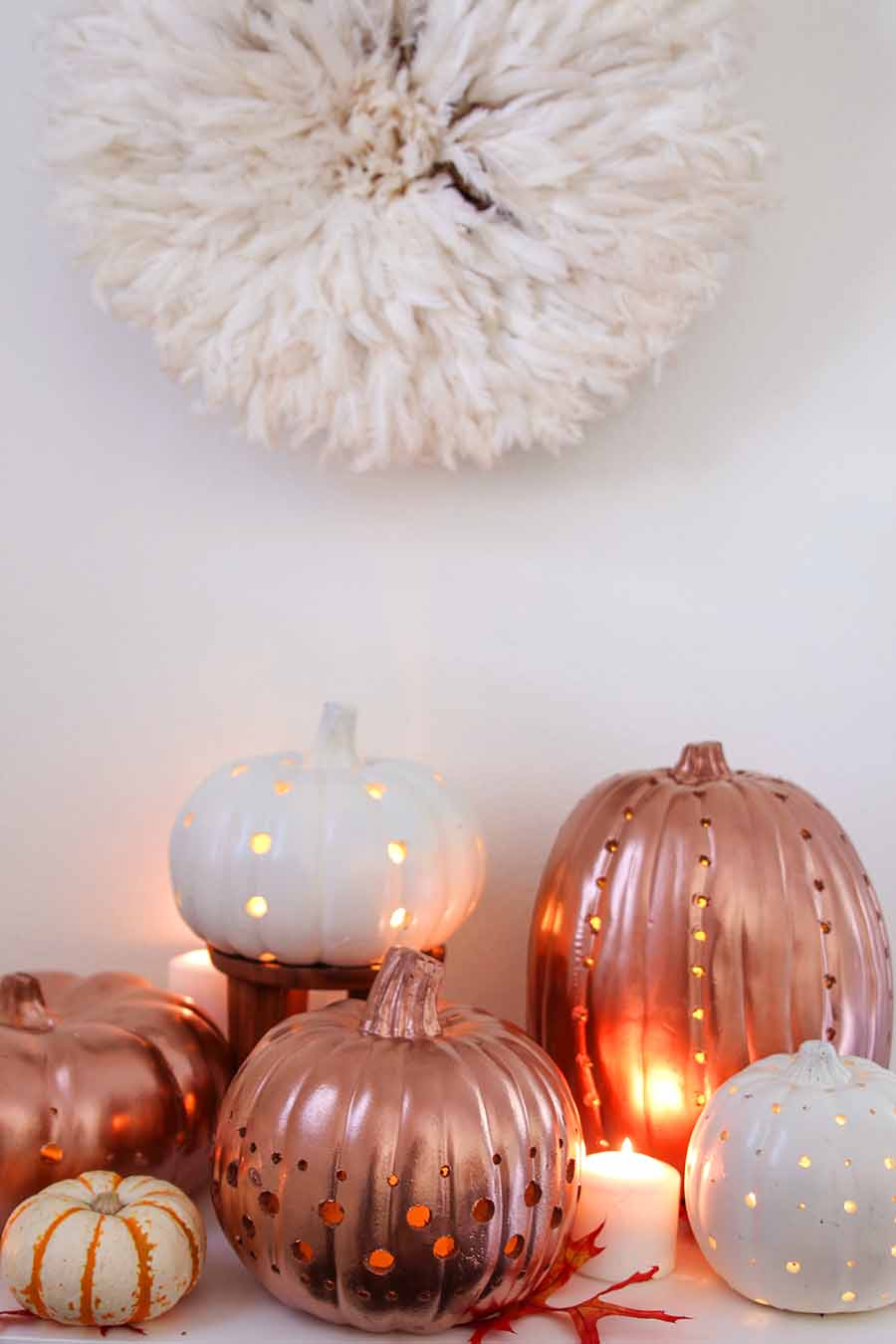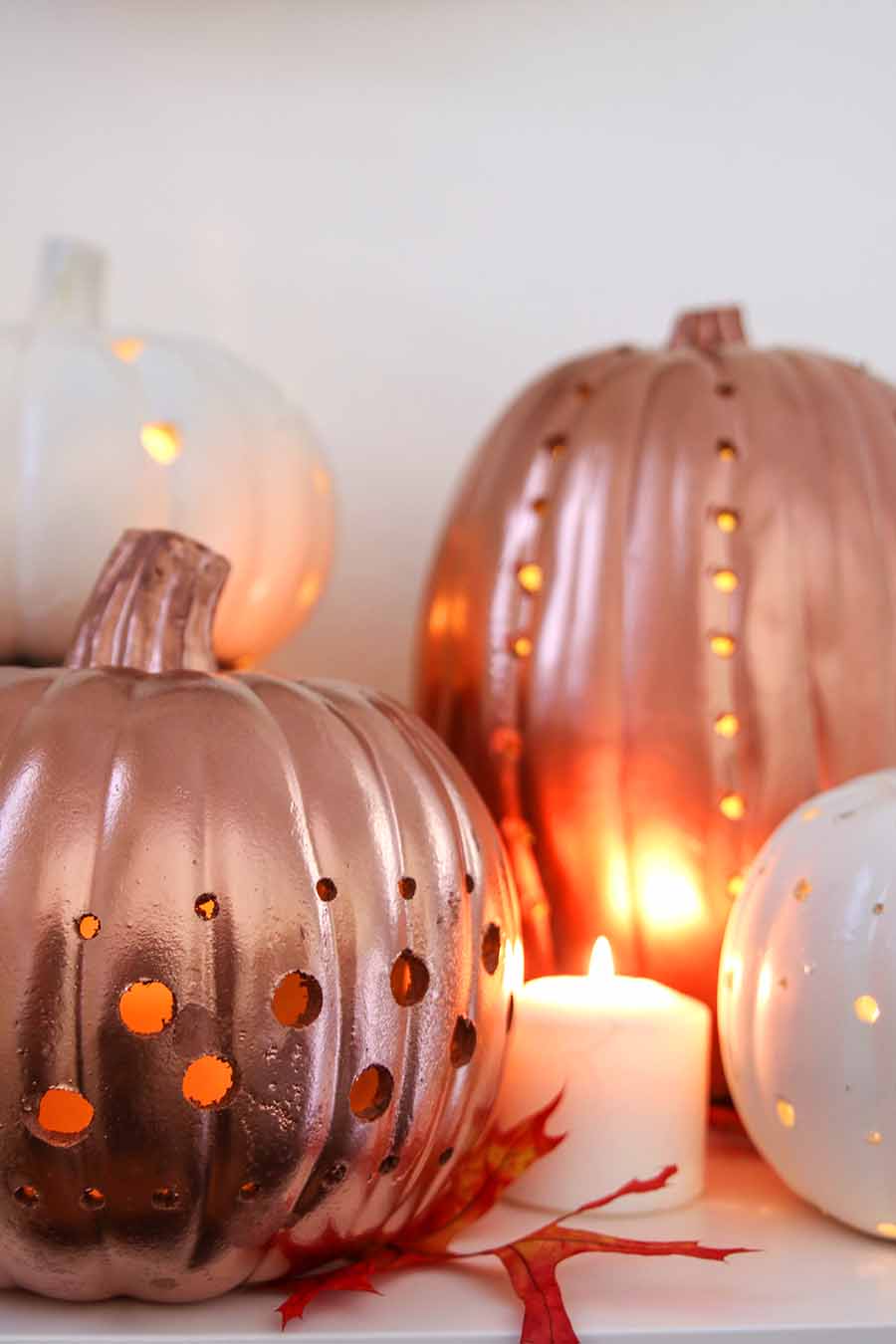 Pumpkin Decorating Ideas
Some of my friends are also sharing some fun pumpkin decorating ideas today! Go take a peek and get inspired!
DIY Fall Decor from Kim, Today's Creative Life