Looking for fun and unique ways to decorate your pumpkins for fall? These creative pumpkin decorating ideas will give you some serious inspo! So, get your glue gun ready and check out these inspiring ideas!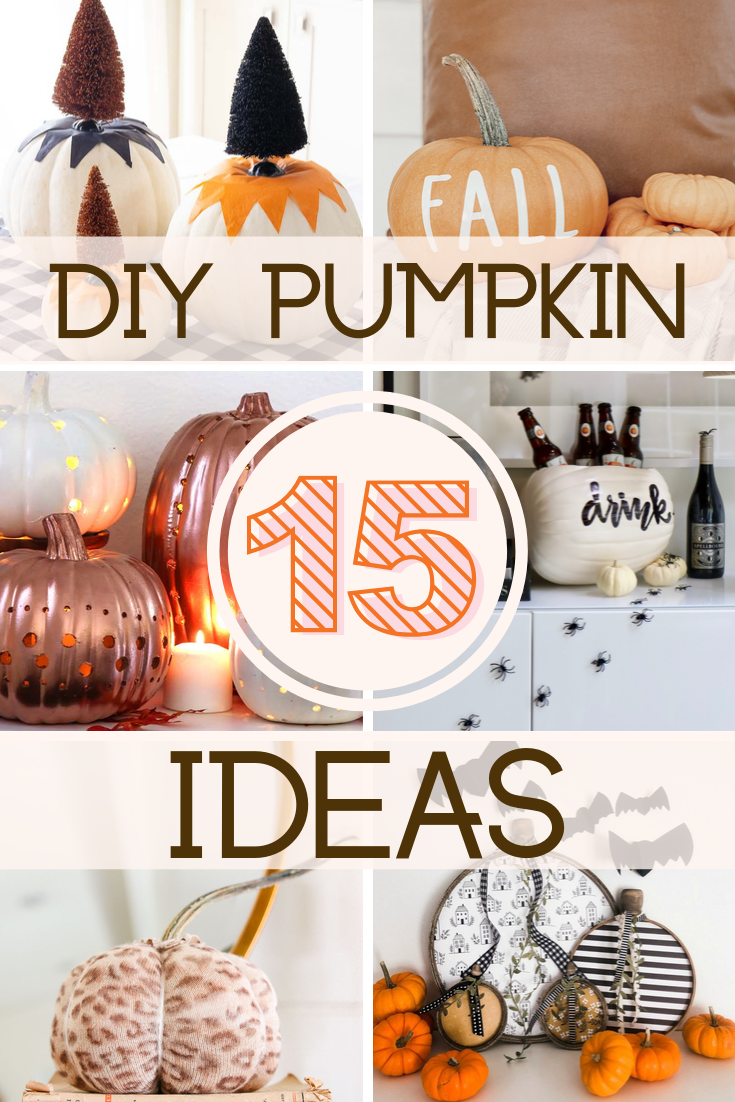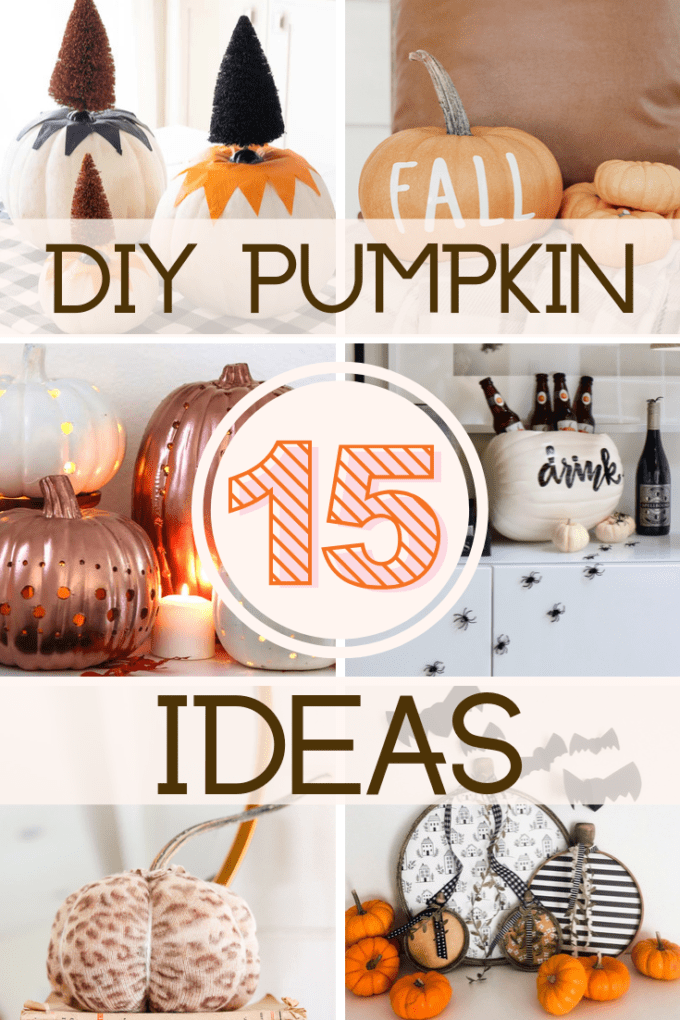 No Carve Pumpkin Decorating Ideas
Fall is the best, isn't is? But carving pumpkins isn't my favorite activity. While it's a fun tradition for the kids, I love a project that gives me a little more decorating longevity. Once you cut into that pumpkin, it starts to rot. No bueno!
Check out these 15 creative and unique no-carve pumpkin decorating ideas. So many ideas using real and faux pumpkins for some serious fun fall decor!
DIY Faux Pumpkin Decorating Ideas
Light Your Porch With These Faux Pumpkin Luminaries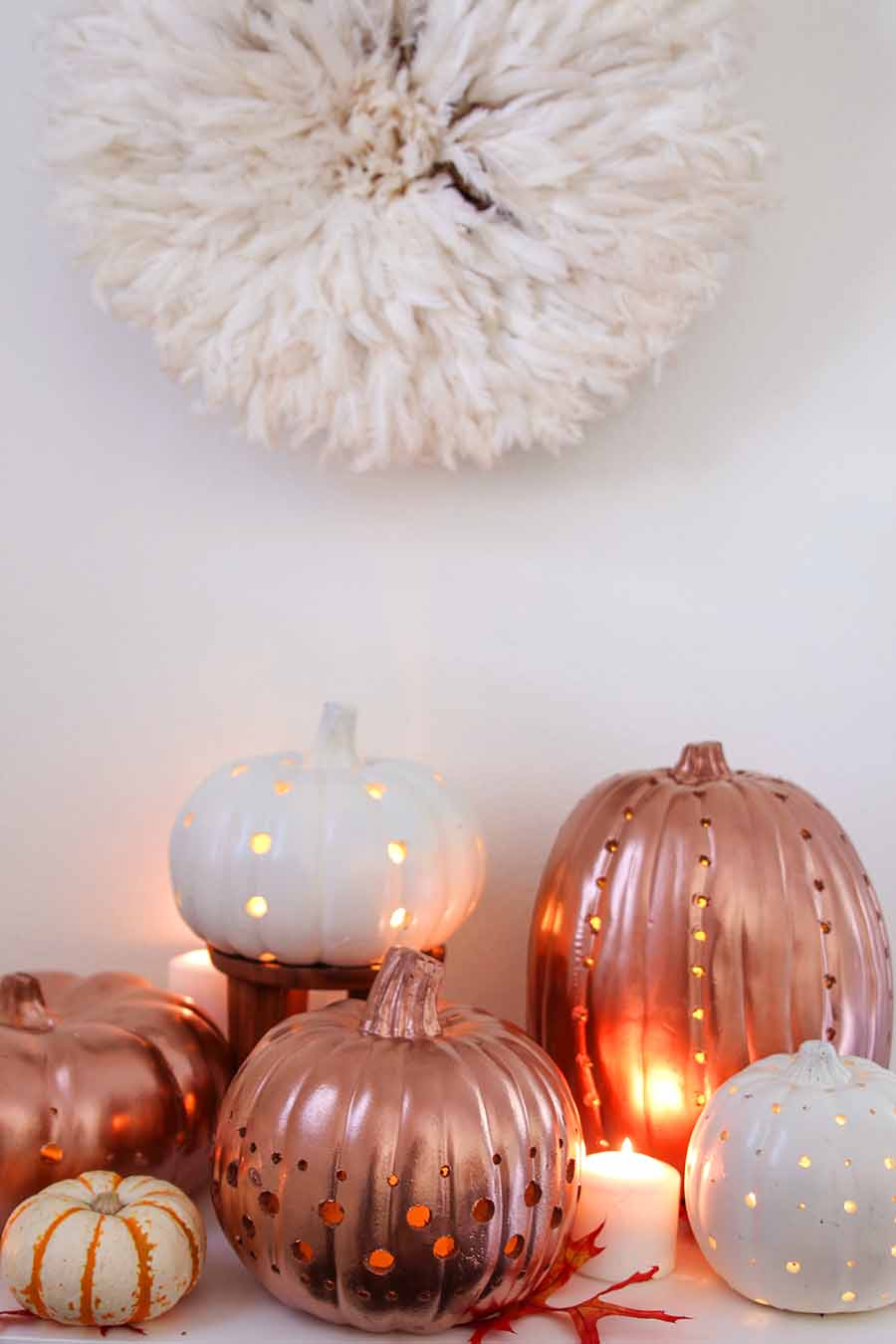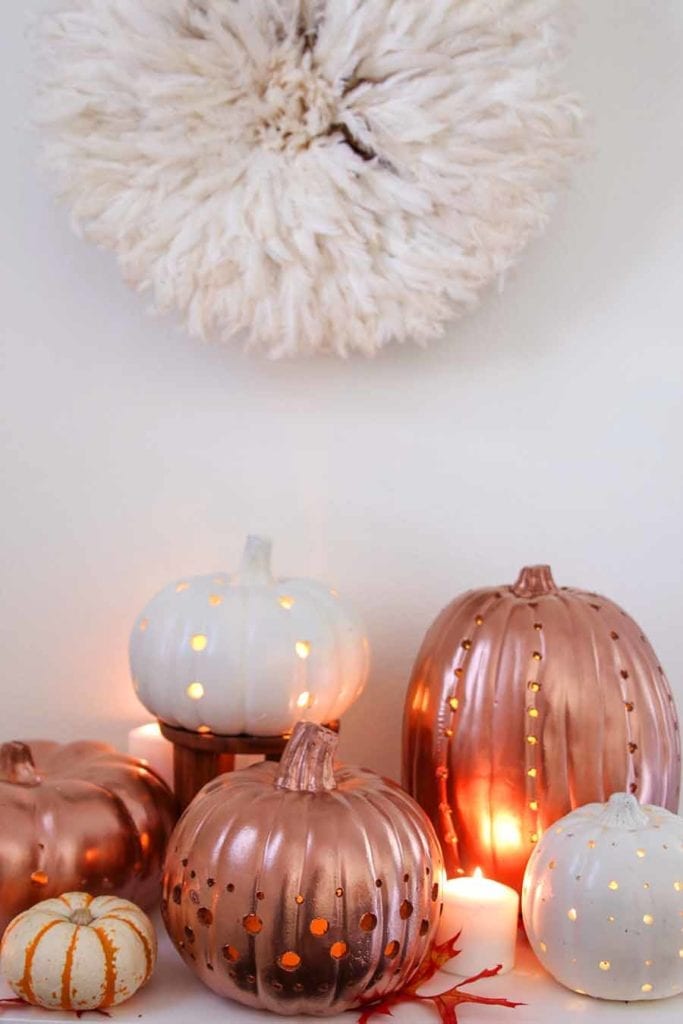 These Faux Pumpkin Lanterns are pretty simple to make. Using a drill and some spray paint, this is my take on the classic Martha Stewart pumpkin luminaries. And they last for years to come!
How To Make Gold Leaf Pumpkins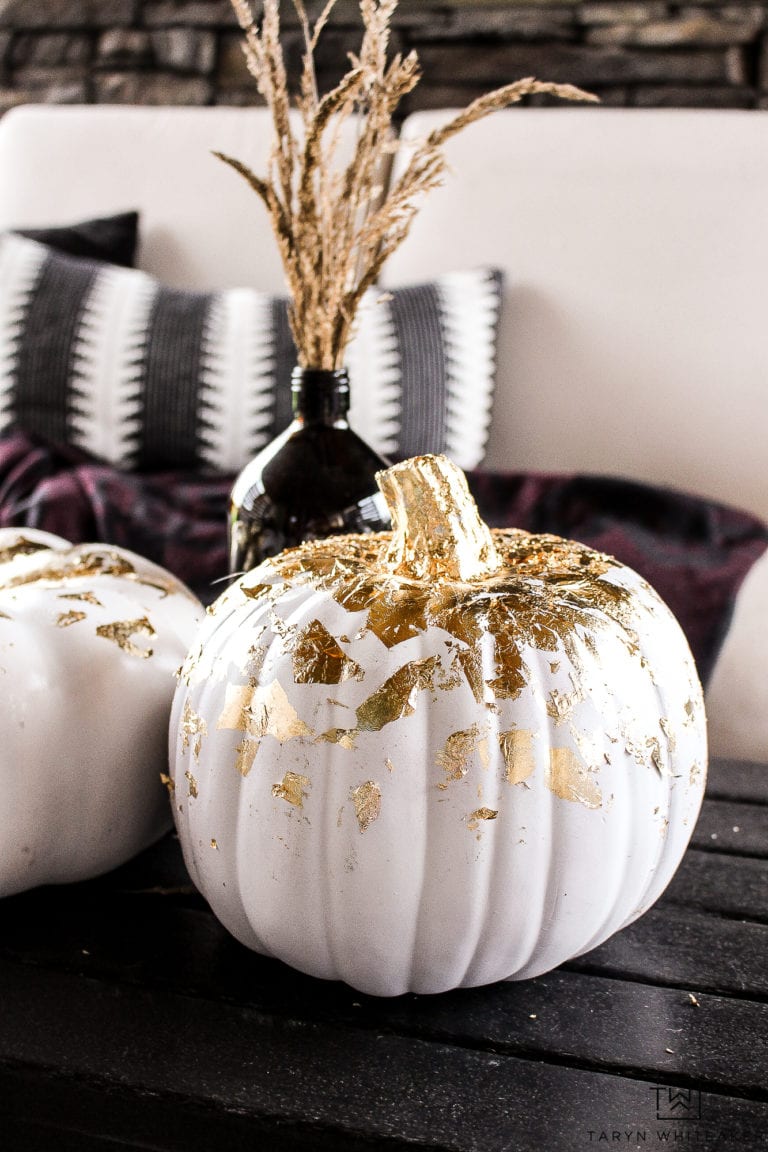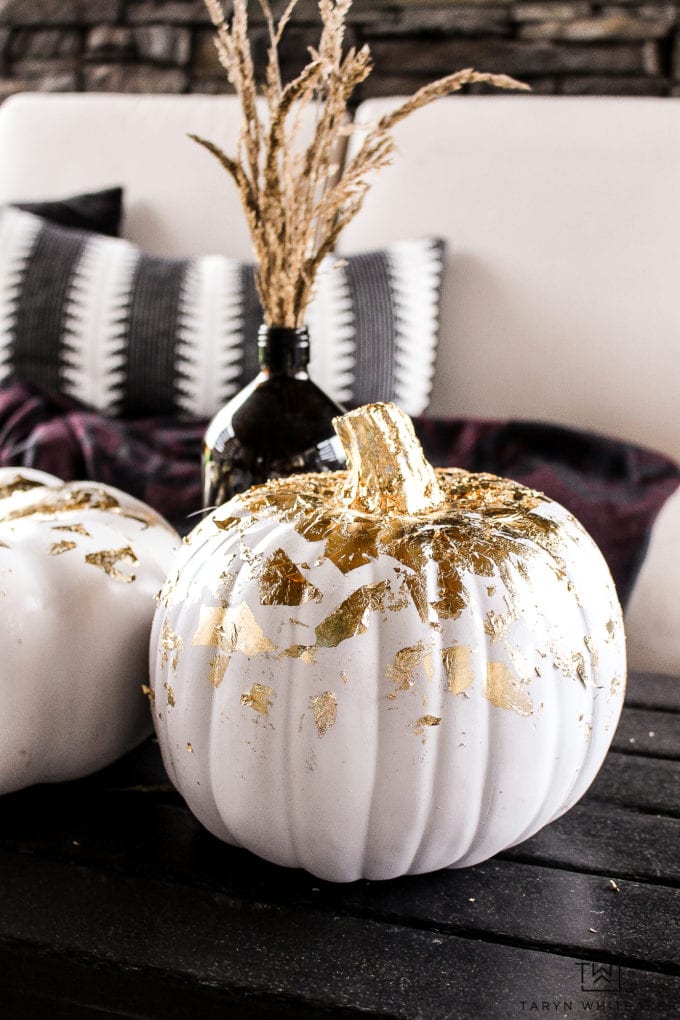 A simple and easy pumpkin decorating idea, these Gold Leaf Pumpkins from Taryn Whiteaker are so glam!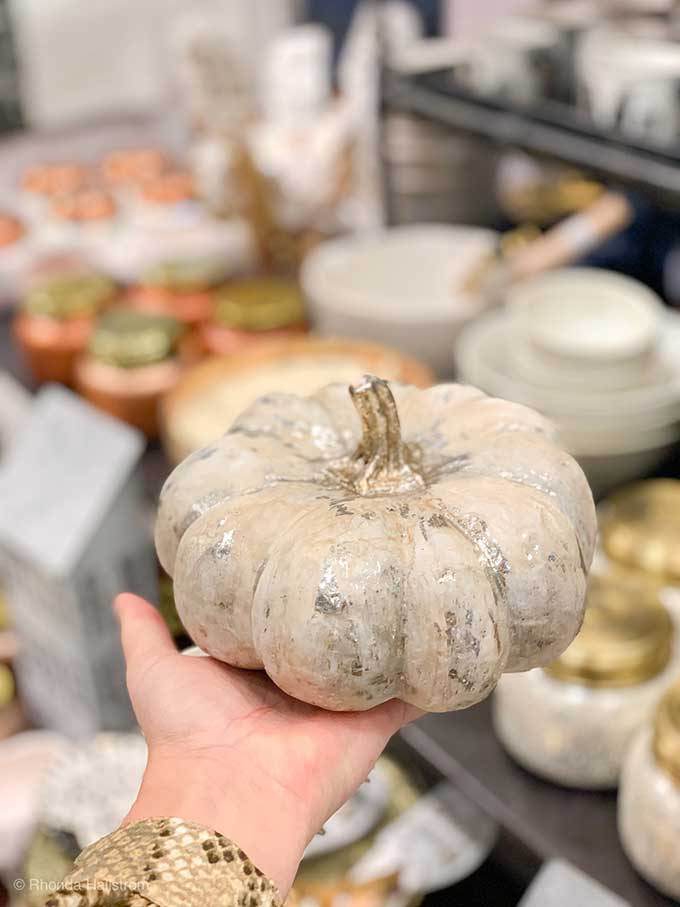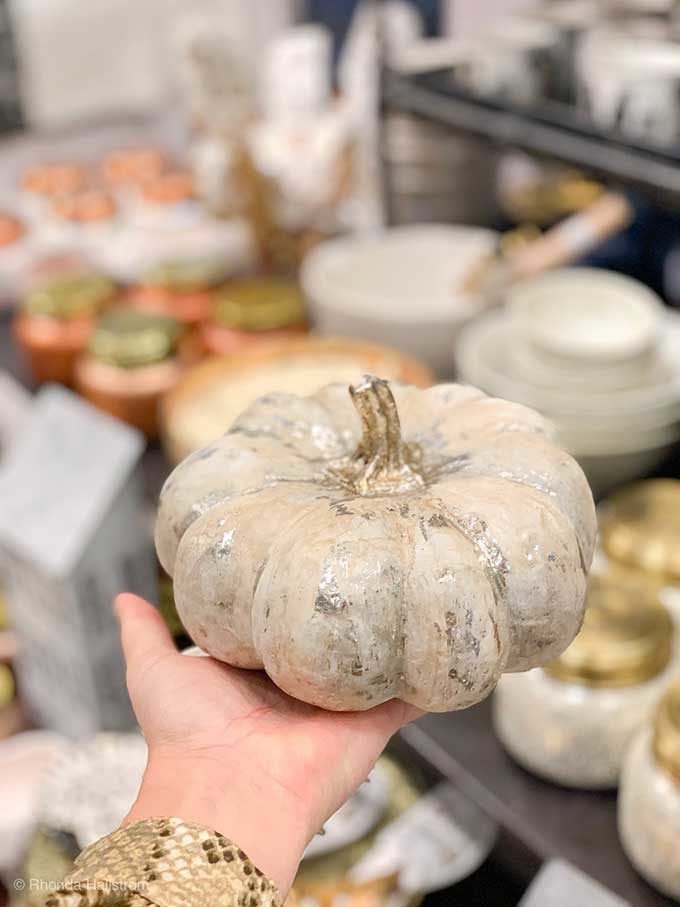 And here's another great idea! Learn how to gilt pumpkins from Rhonda.
Tissue Paper Pumpkins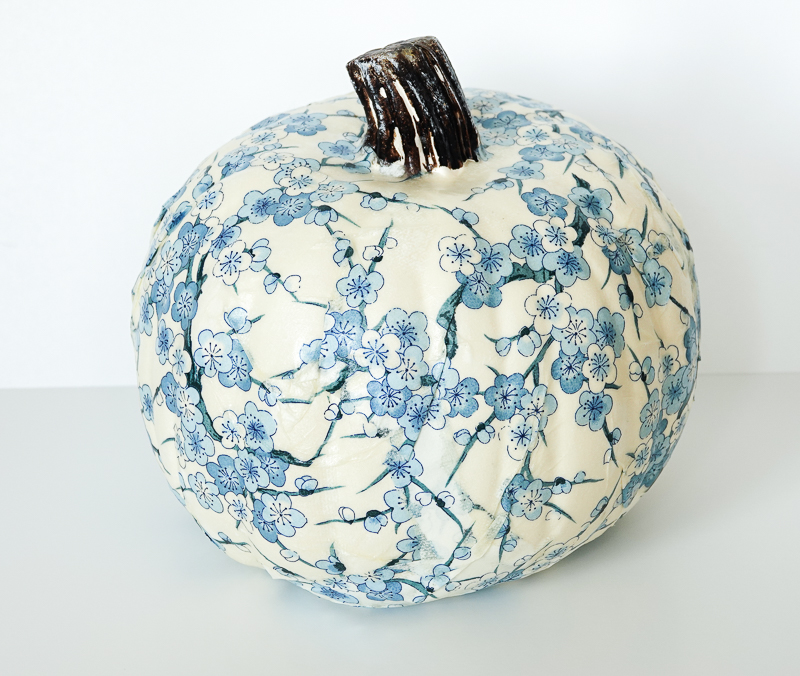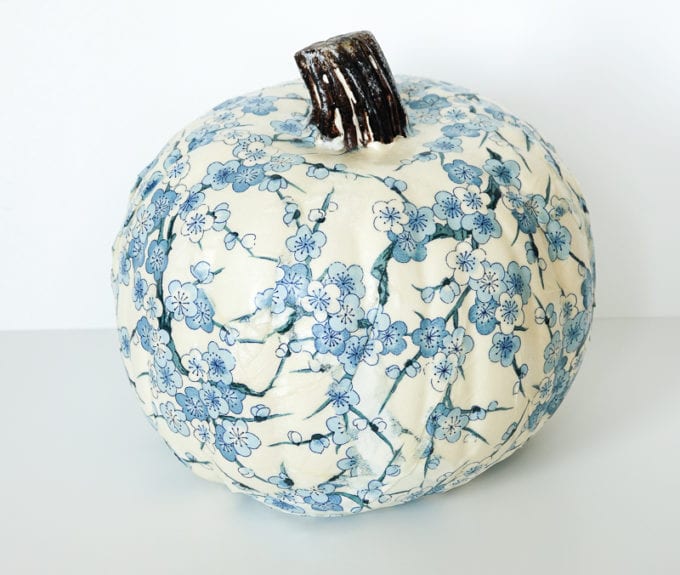 And if orange and black aren't your thing, these Tissue Paper Pumpkins are the perfect excuse to infuse a little non-seasonal color into your home.
DIY Pumpkin Beverage Holder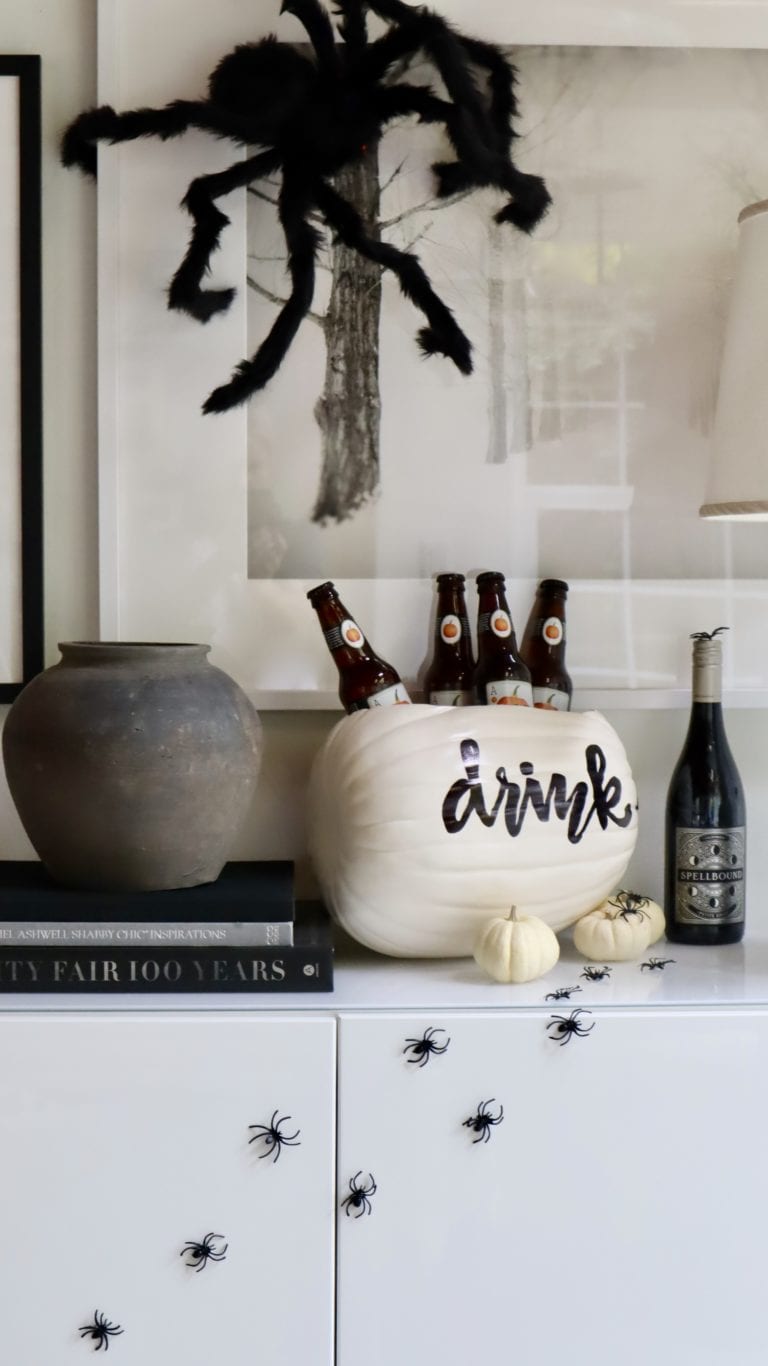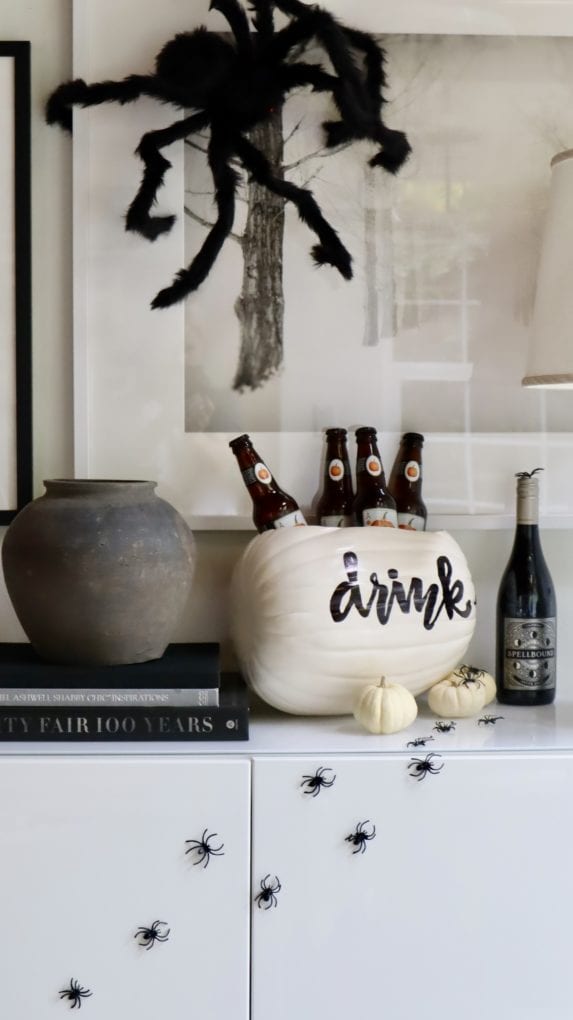 This idea is genius! I love this DIY Beverage Chiller using a fake pumpkin! Such a great idea for fall entertaining!
Real Pumpkin DIY Ideas
Halloween Tree Pumpkins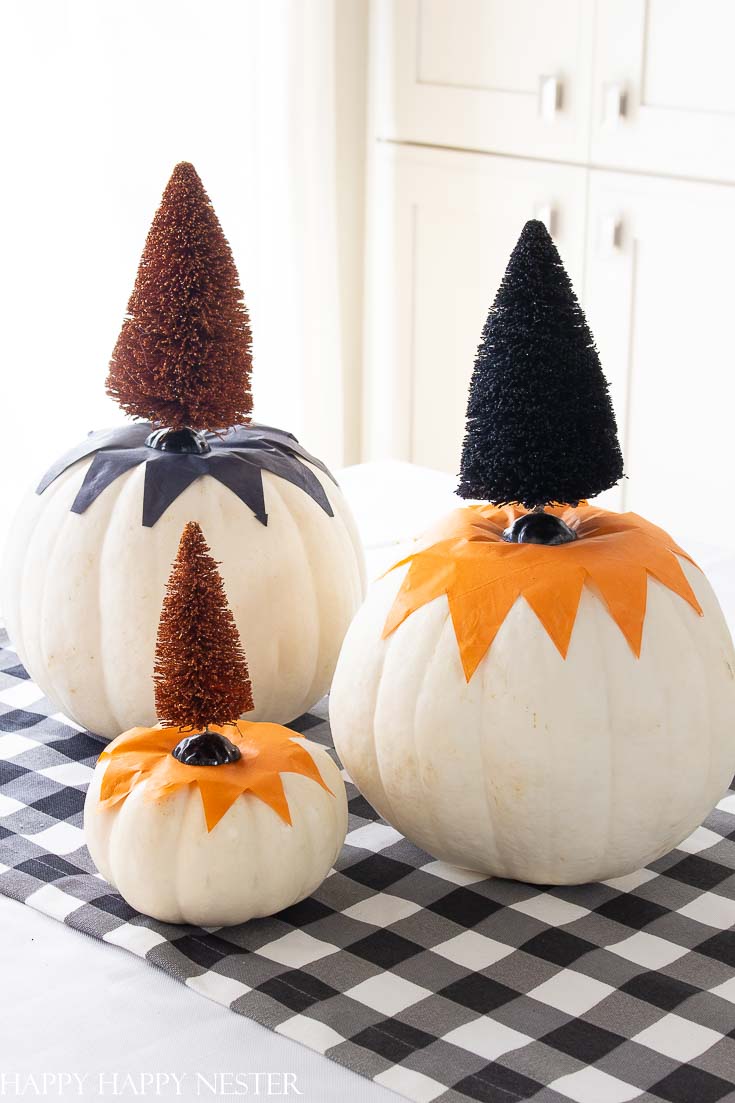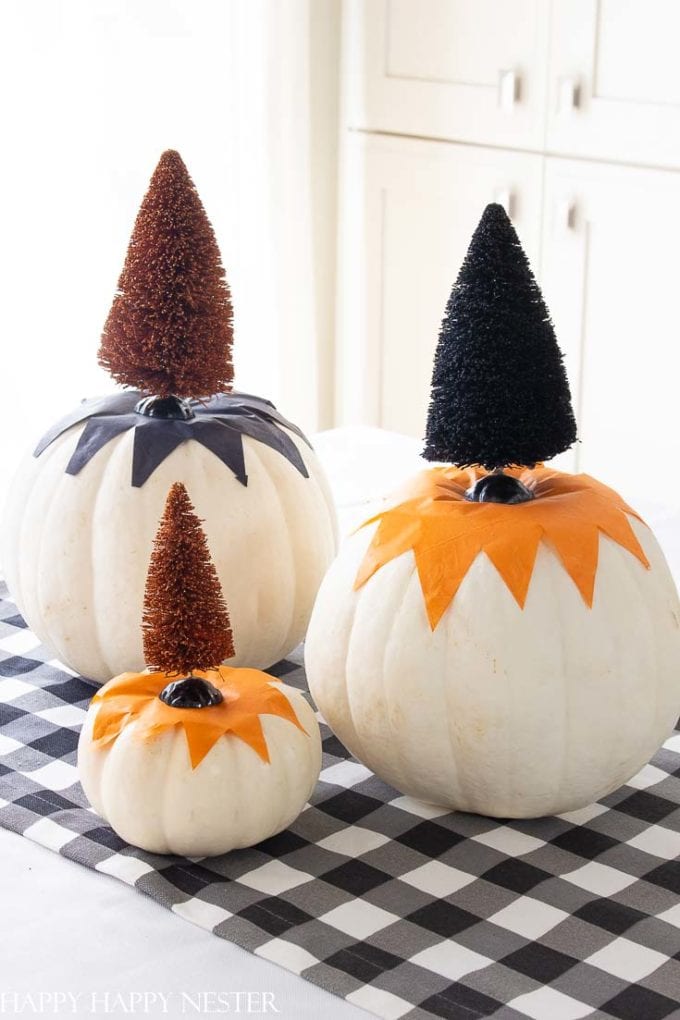 Check out this unique project that Janine, Happy Happy Nester has. I love her fun idea of decorating these pumpkins – perfect for Halloween!
DIY Pumpkin Patch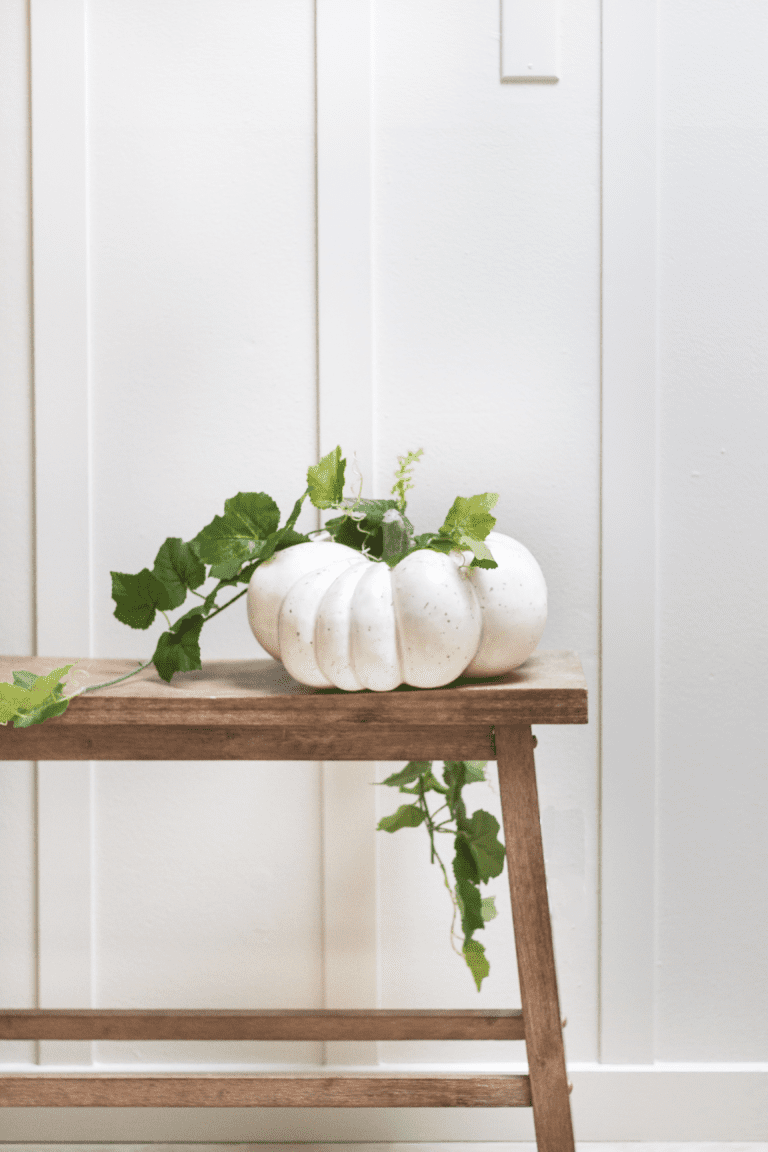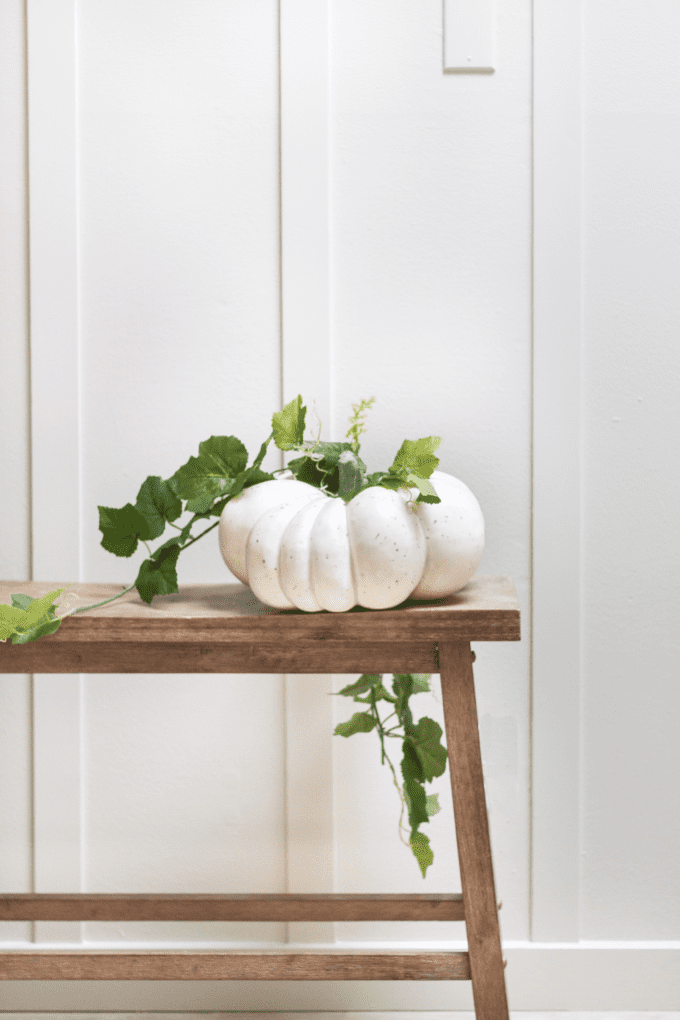 I love this simple idea that Annie shares for creating a DIY Pumpkin Patch. So simple yet cute!
Pumpkin Vinyl Decals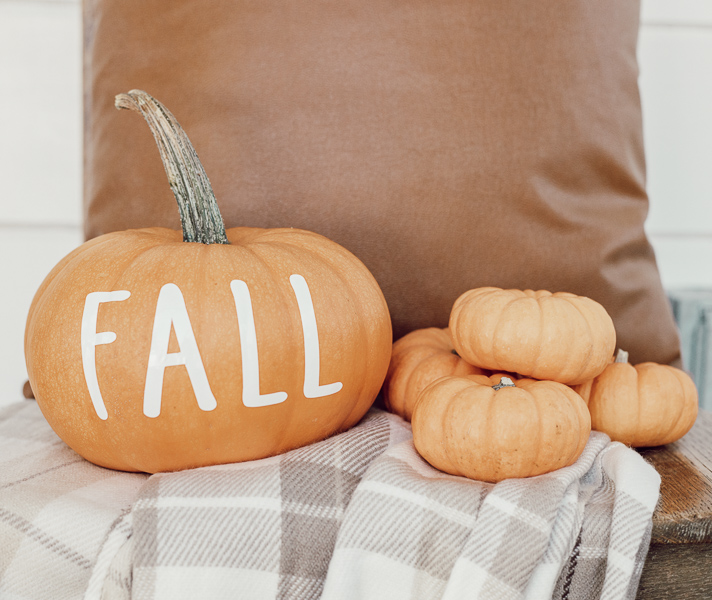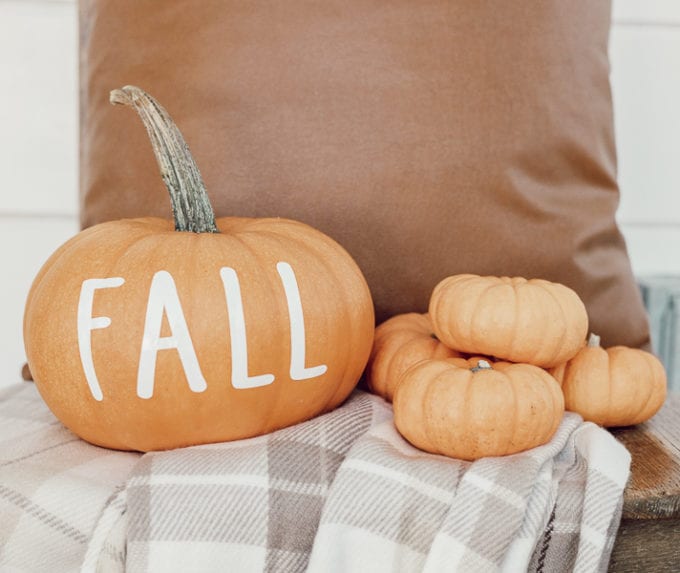 I love this simple pumpkin decorating idea. What a great way to add a little pop to your stack of pumpkins. Check out the DIY Vinyl Pumpkins tutorial from Sara!
Making Pumpkins Out of Material
DIY Pumpkins Using Sweater Sleeves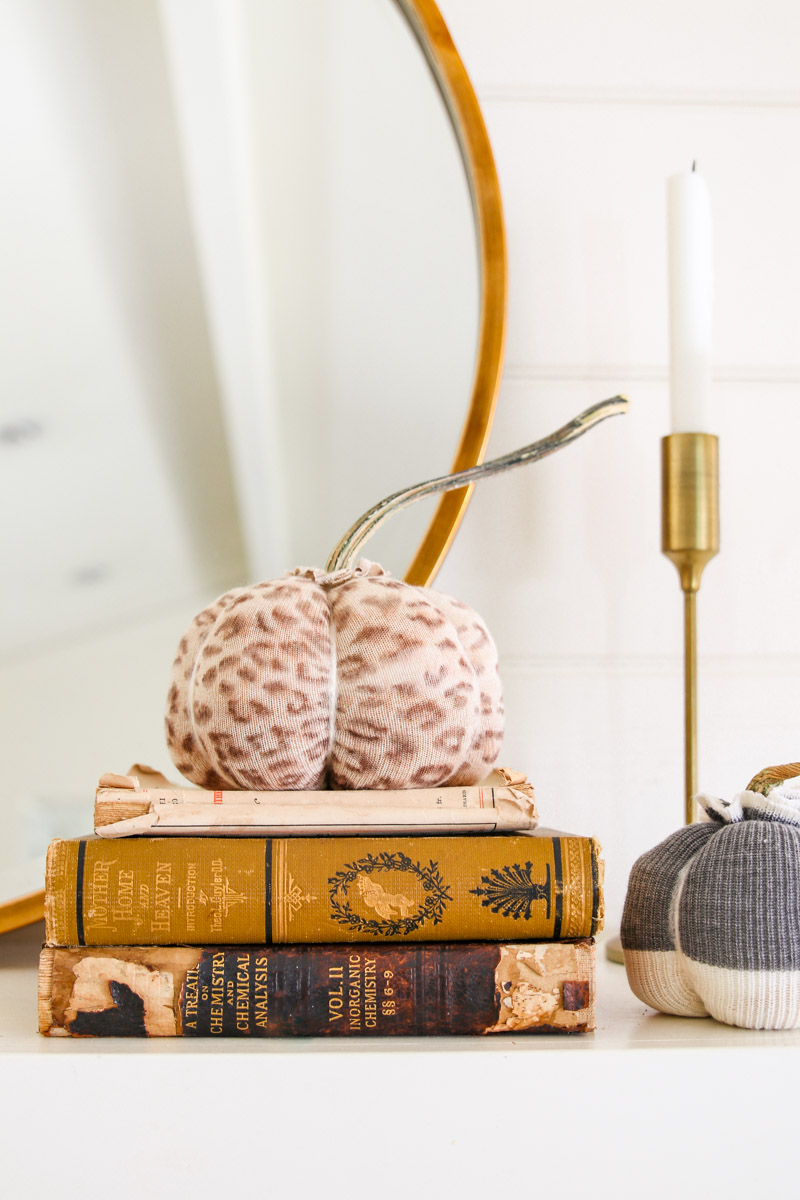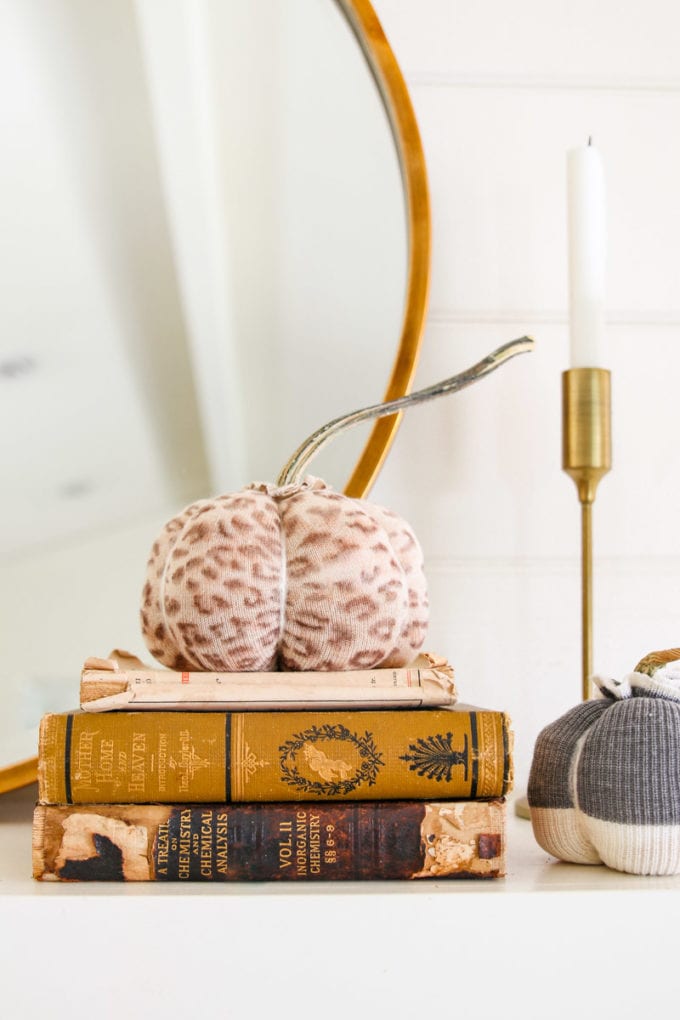 These pumpkins are made from old sweater sleeves and are completely NO-SEW! My favorite kind of project. Read the DIY Sweater Pumpkin tutorial to see the details! Decorate your mantel or shelves with these cute pumpkins for an easy idea.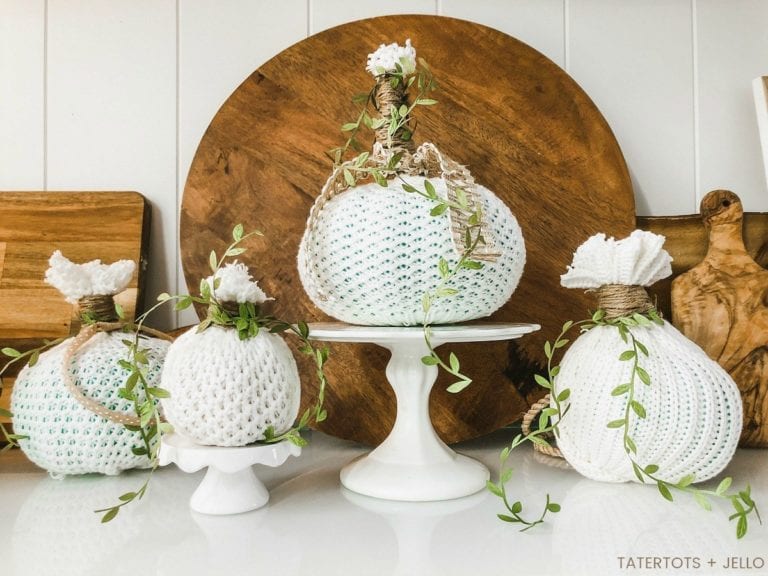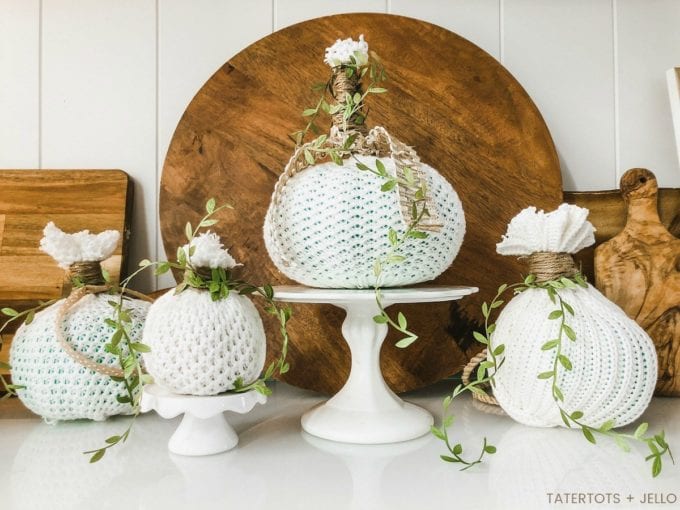 My sister, Jen over at Tatertots & Jello also made some cute Fall Sweater Pumpkins. She used foam pumpkins which is slightly different than mine, that are filled with rice and batting.
Raffia Pumpkins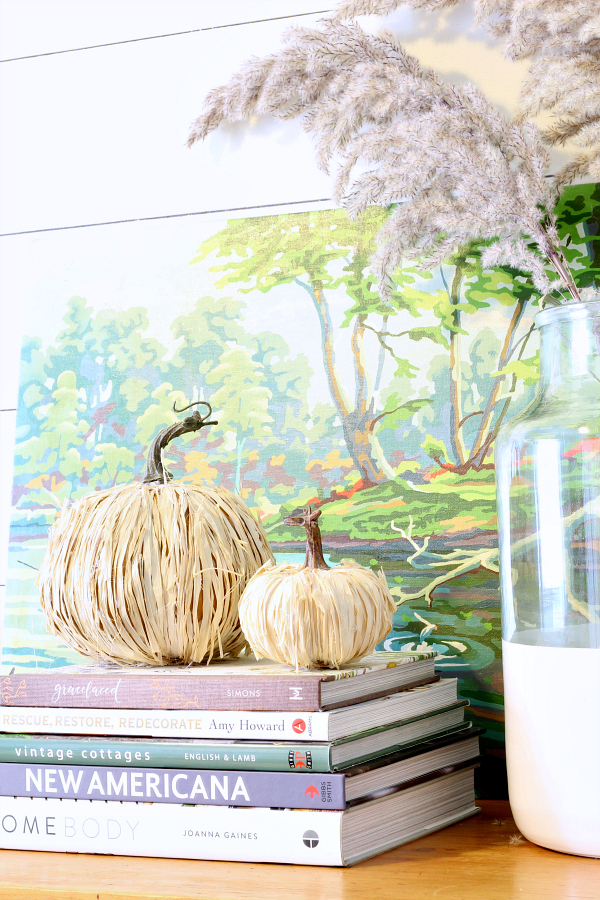 Another great idea for making pumpkins out of other materials are these Raffia Pumpkins! I love the texture.
Pumpkin Decorating Ideas for Your Home
Embroidery Hoop Wreath Vignette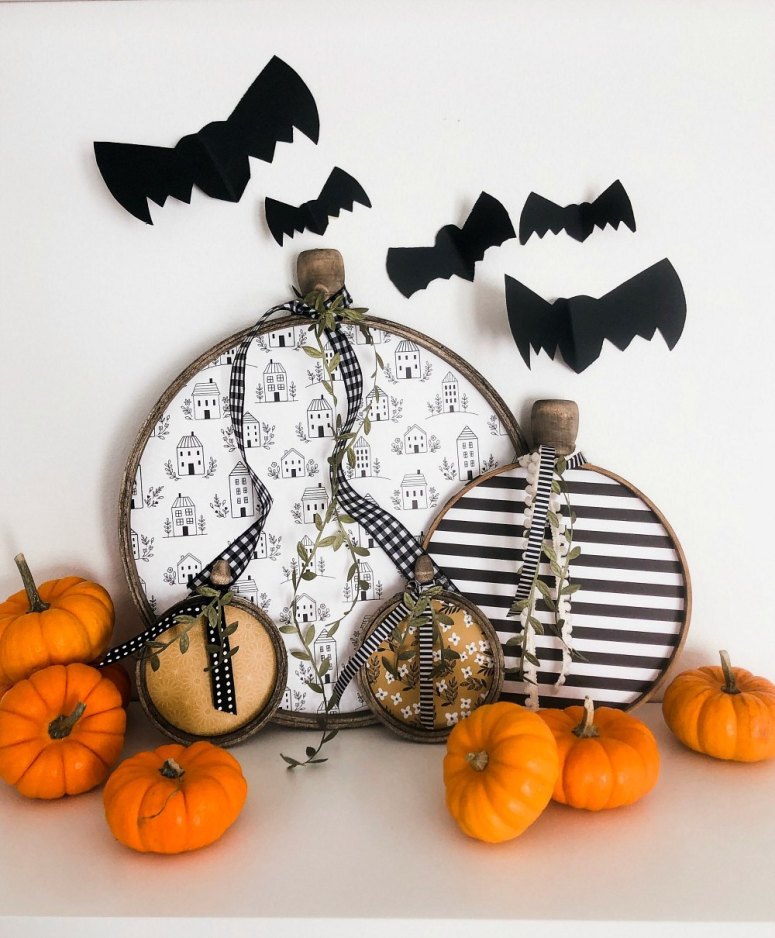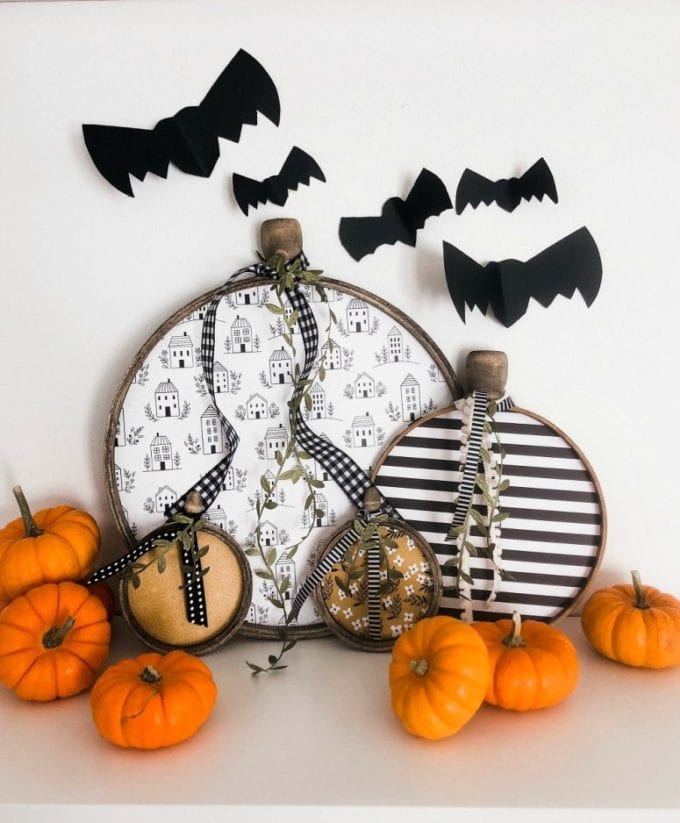 Create a cute Halloween vignette with embroidery hoops, fabric and pumpkins! See the full project from Tatertots & Jello.
Easy Ways To Decorate With Pumpkins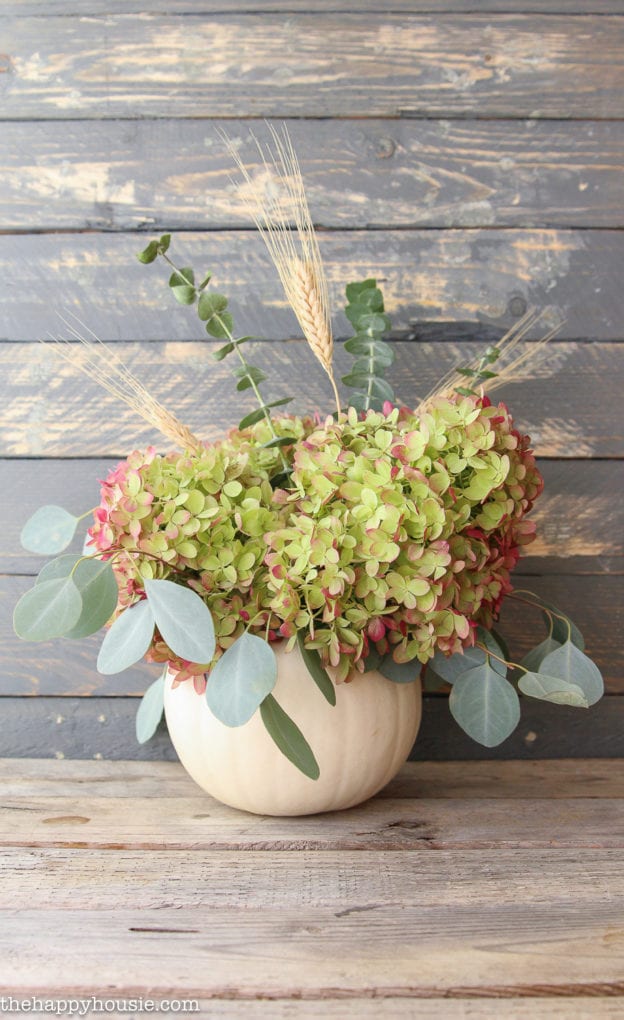 Krista has beautiful pumpkin decorating ideas including this fun fall floral arrangement!
Ombre Pumpkin Table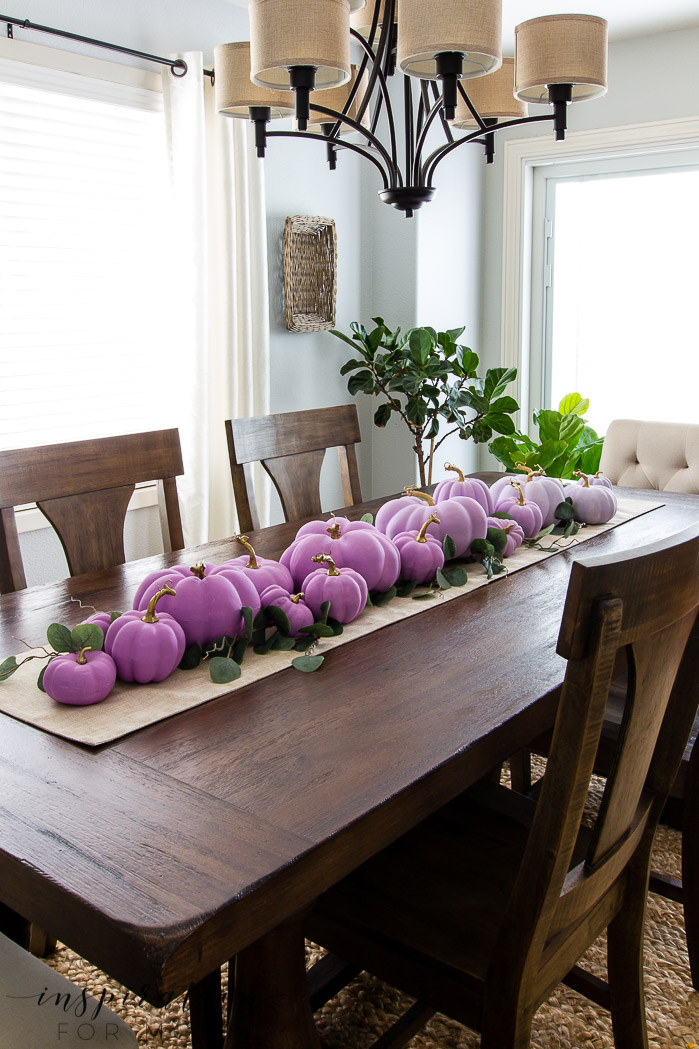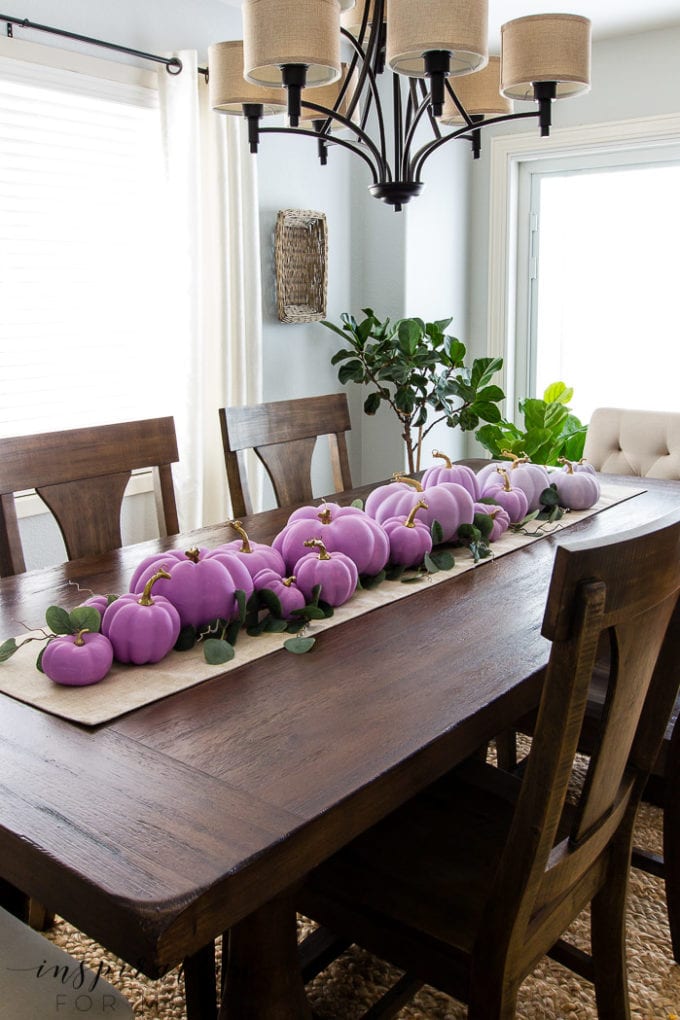 This Ombre Painted Pumpkin idea is so unique and fun! What a great table for fall!
White Pumpkin Centerpiece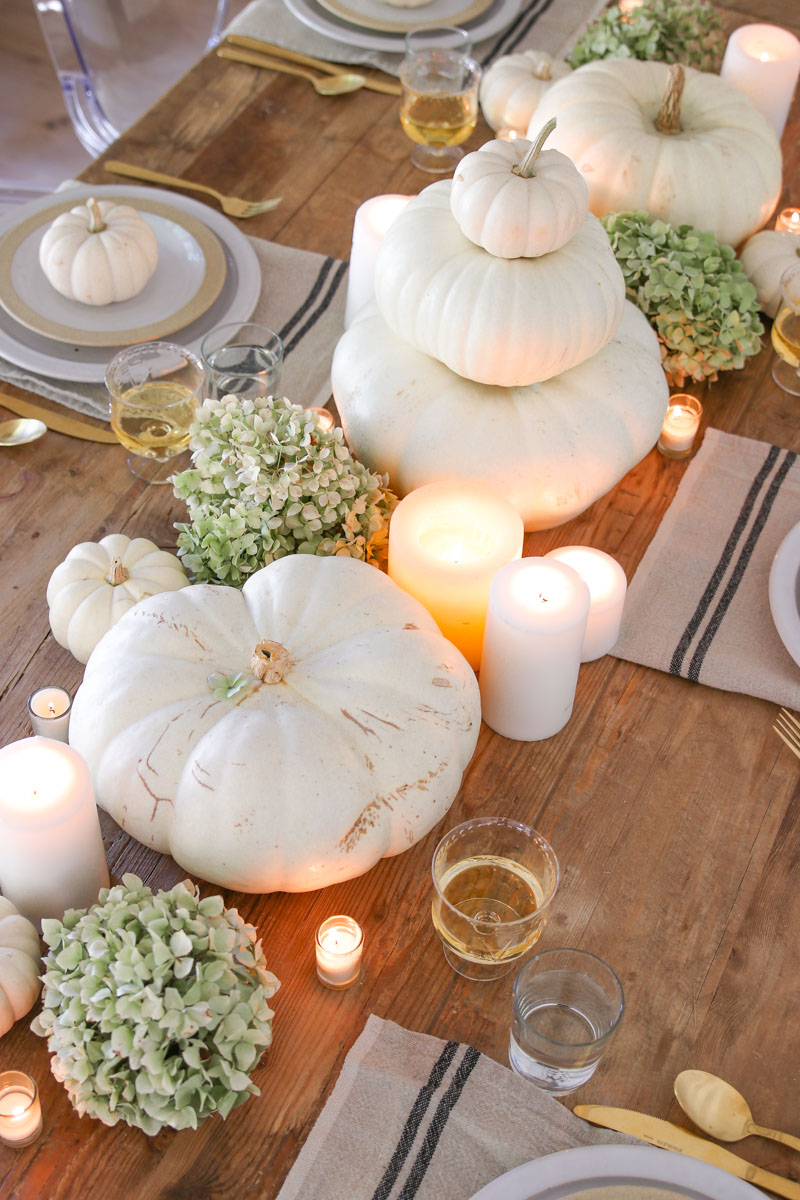 See how to create this simple Thanksgiving centerpiece using white pumpkins. I share the step by step instructions and even a shopping list with everything you need!