This gold Thanksgiving table has quite the story behind it. Just wait until I tell you what happened!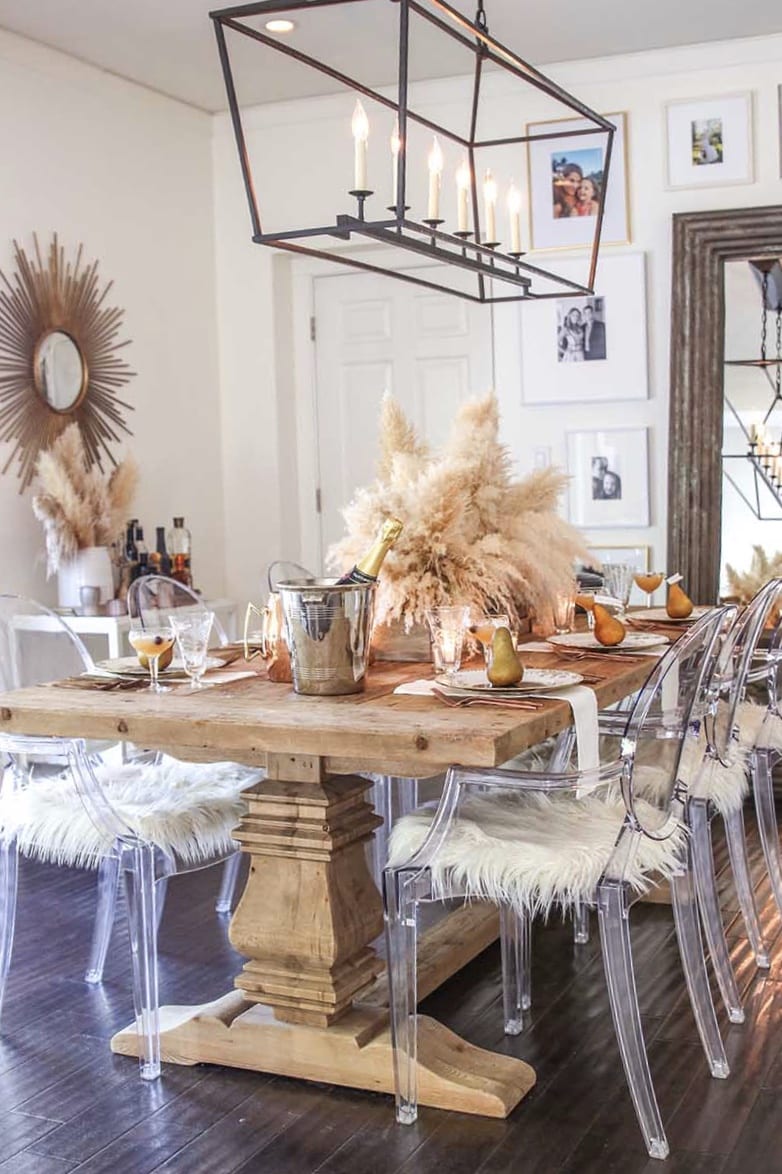 But first, here are a few of my favorite Thanksgiving ideas:
A Golden Thanksgiving table Story
I have been wanting to do a Thanksgiving table with pampas grass for a few years now. There's something about the golden feather-like stalks that I just love! I decided this year was it. I had a vision in my head and I was ready to execute it.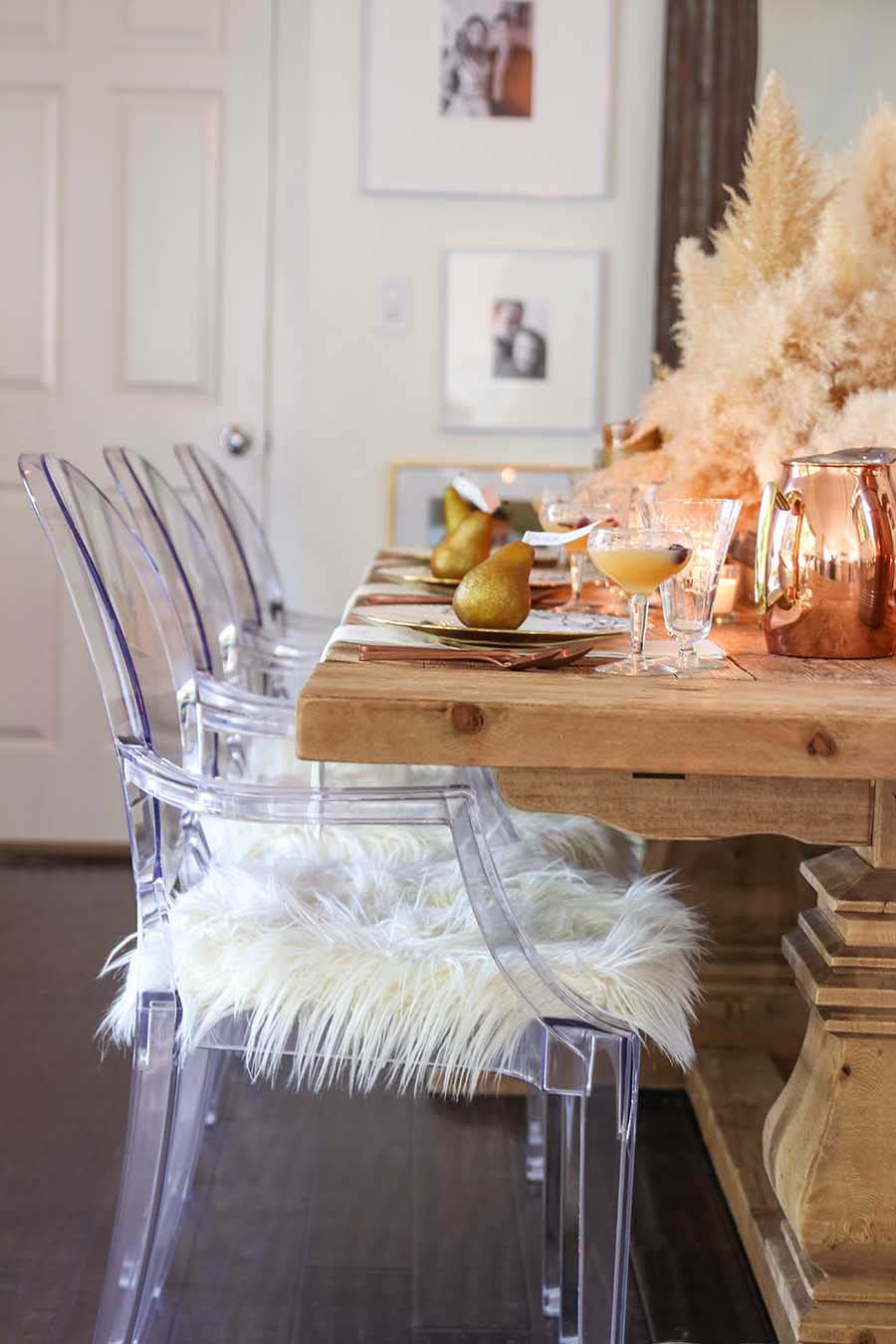 My friend found some pampas grass that grew wild near her and brought me 2 armfuls of it. We created this gorgeous centerpiece in a rectangular box. The perfect centerpiece and right in line with my vision.
I put out my favorite Thanksgiving turkey plates and used my mom's vintage glasses. I wanted the overall look to be elevated neutral. A golden Thanksgiving table that would really wow your guests!
To add to the golden glow, I knew I needed candles. This part made me nervous. See, the pampas grass is extremely dry and I knew it had to be flammable. But, I set to lighting a few tea lights and taking my pictures.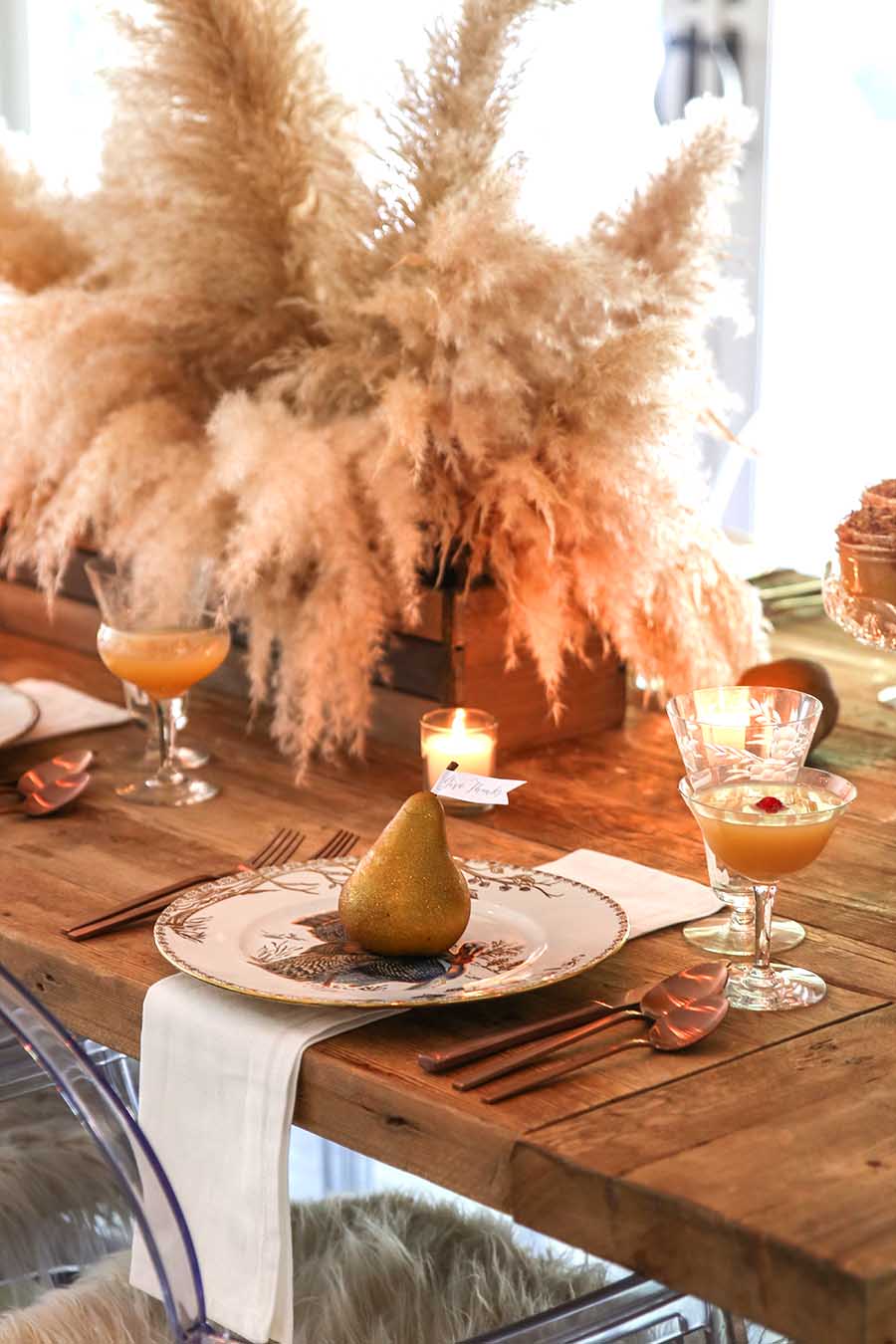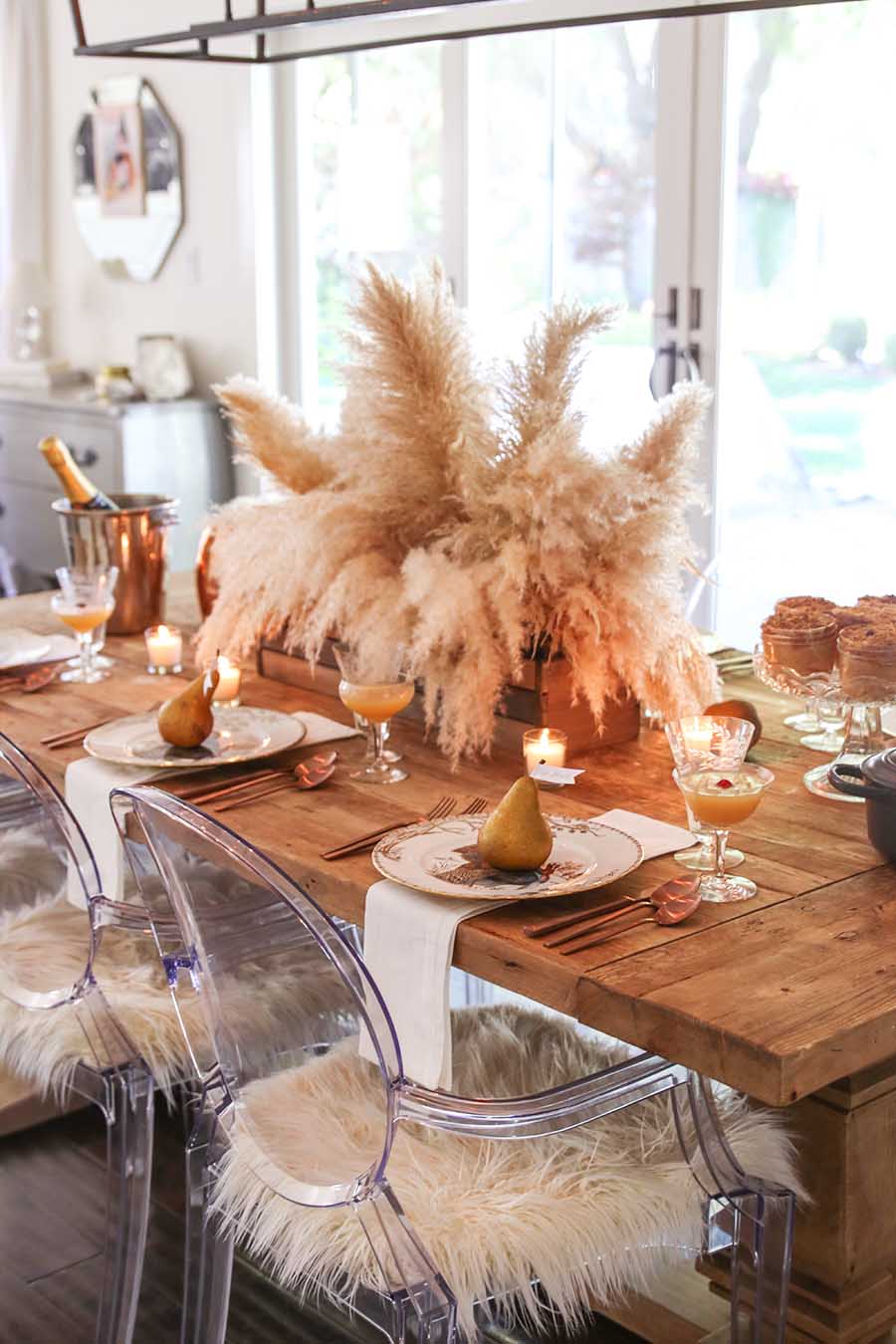 About 20 or shots into my session, I was standing on the table trying to get an overhead shot of the golden Thanksgiving table. I moved the centerpiece closer to the plate in order to get the pretty pampas grass hanging over the plate.
A Golden Thanksgiving Table up in flames!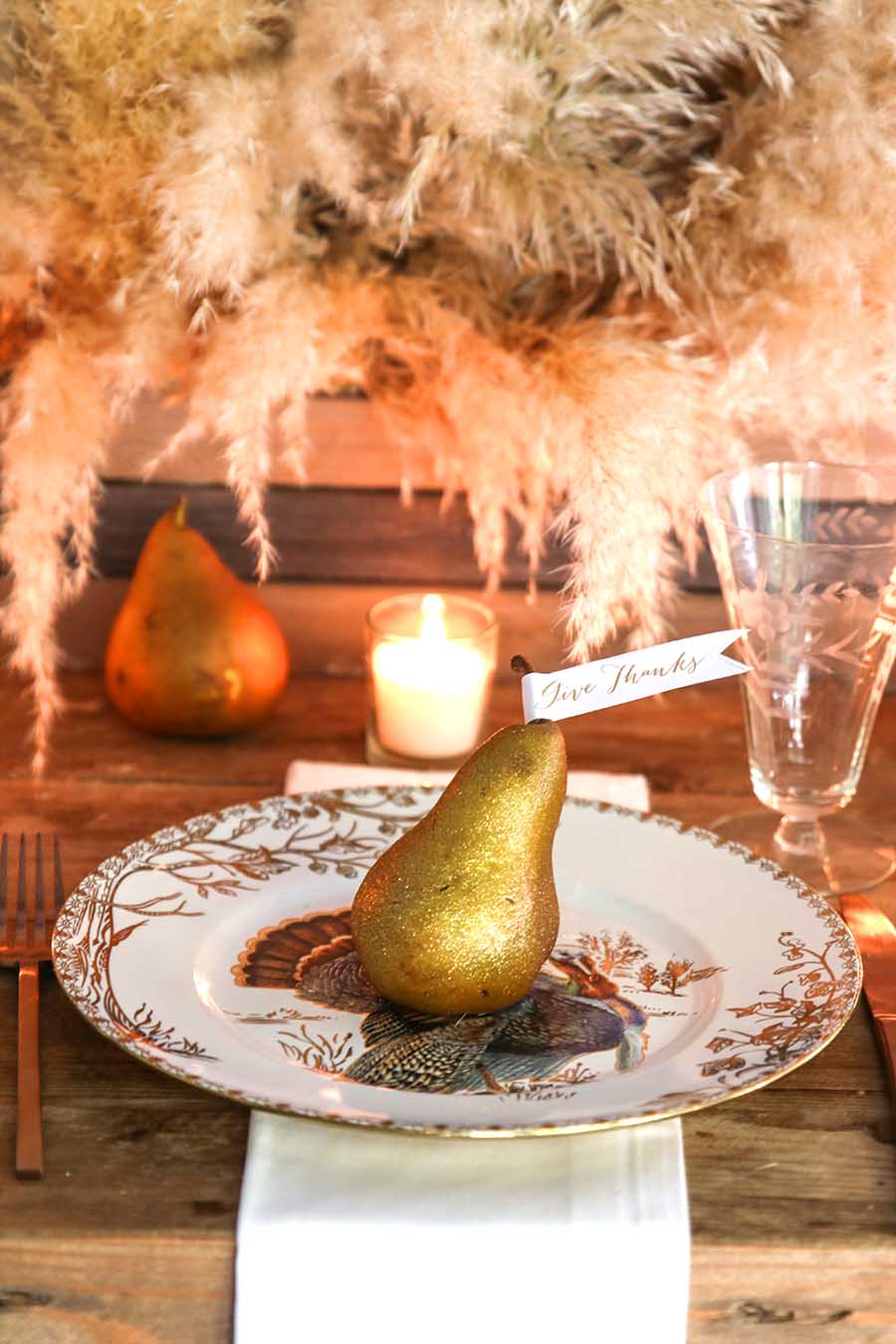 All at once, the centerpiece caught on fire! I freaked out, started swatting it with my hands and arms, desperately trying to get the flames out! And it seemed that once I got one piece out, another caught on fire due to my blowing and fanning the flames with my hands.
At one point, I thought to myself, "Ok, you need to go get the fire extinguisher!". But it was in the garage and I was afraid to leave the scene of the crime. My 6 year old daughter was standing in the doorway watching me with horror on her face. She thought the house was definitely going to burn down!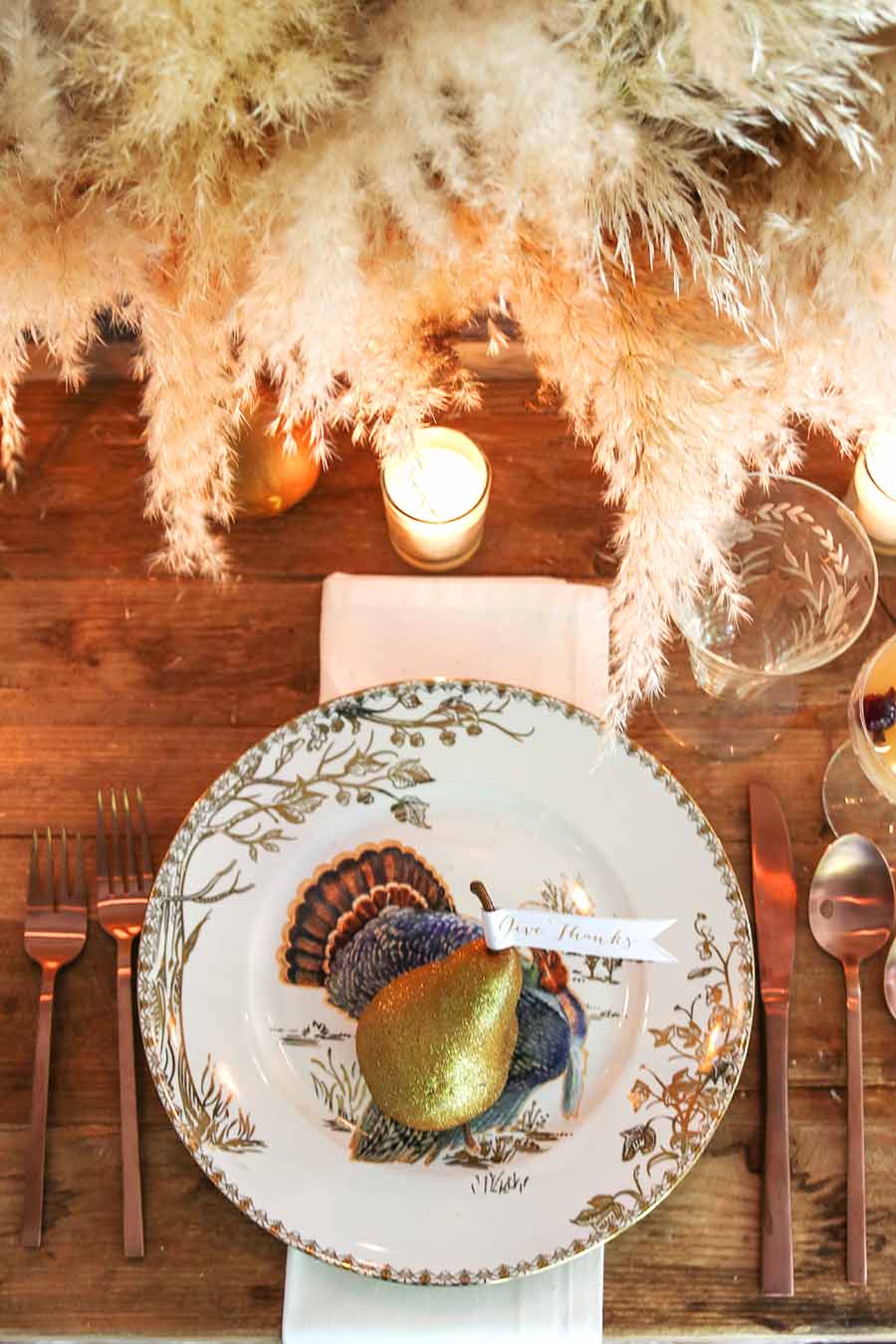 After what seemed like ages, I finally got the fire out. I stood there on the chair that I was atop of in shock. My centerpiece and gold Thanksgiving table that I had envisioned in my head for months had literally gone up in flames! The table was covered in ash and soot. My hands were black and I had burned off some of the ends of my hair in the process!
Never Give Up!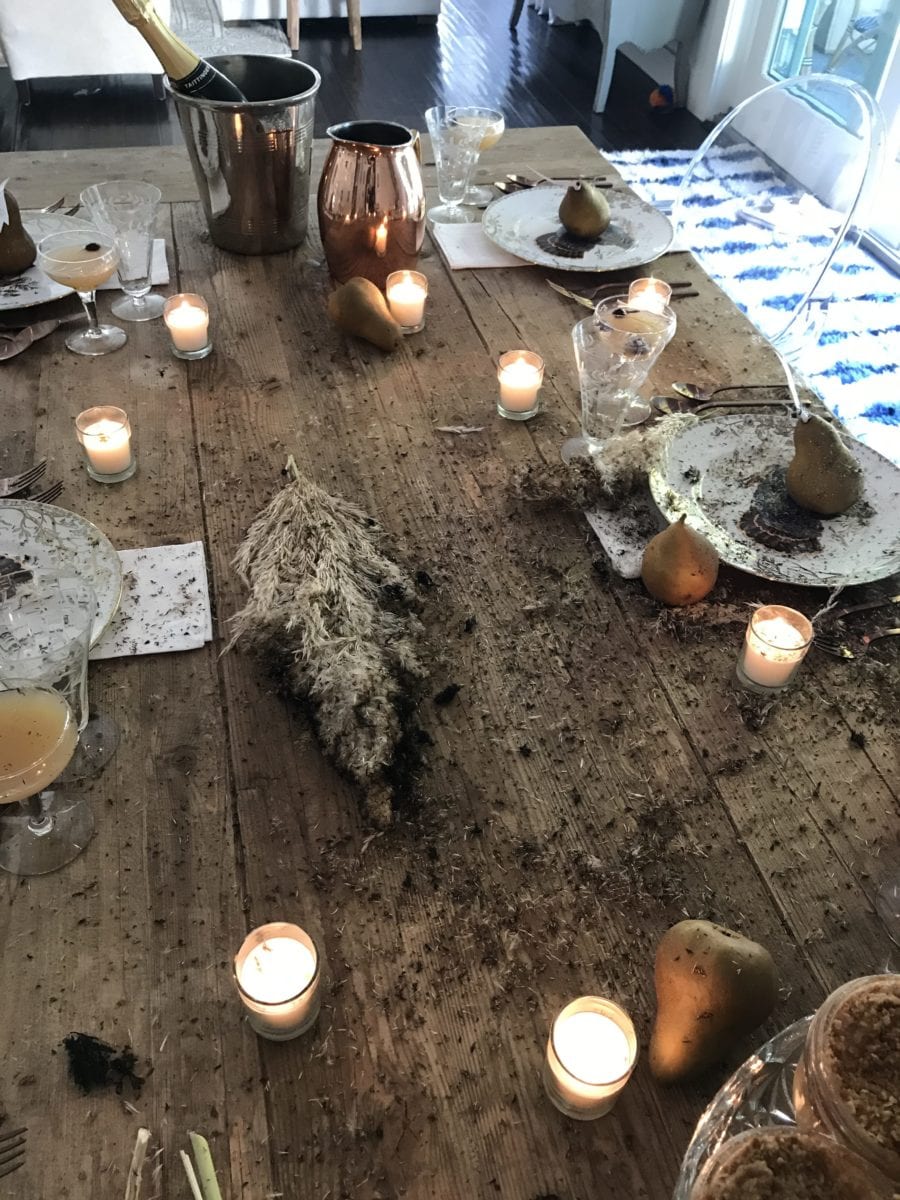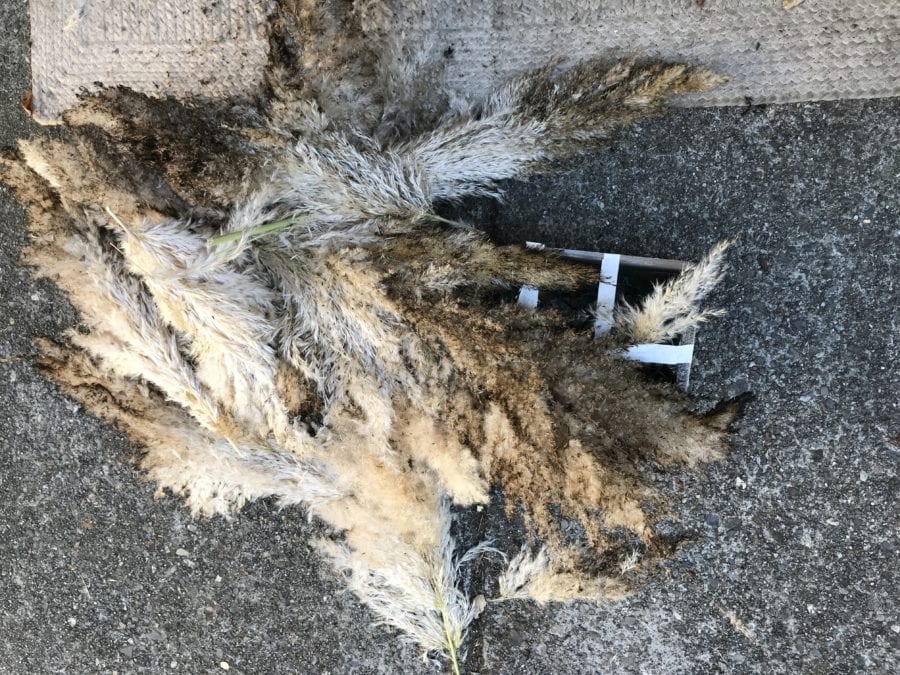 I took the burned up centerpiece into the backyard and said to myself, "Ok, time to clean up and start all over again". I had a 45 minute window of beautiful afternoon light in which to take pictures. So, I cleaned off all the plates, napkins, chair covers and vacuumed the entire area and set it all up again.
You see, I am not a quitter. I don't let things easily discourage me. And I used it as an example to my daughter. I told her, we don't quit when things get in our way. We adapt and move forward! I had a second arrangement that I had made for my bar cart and used that as the centerpiece instead.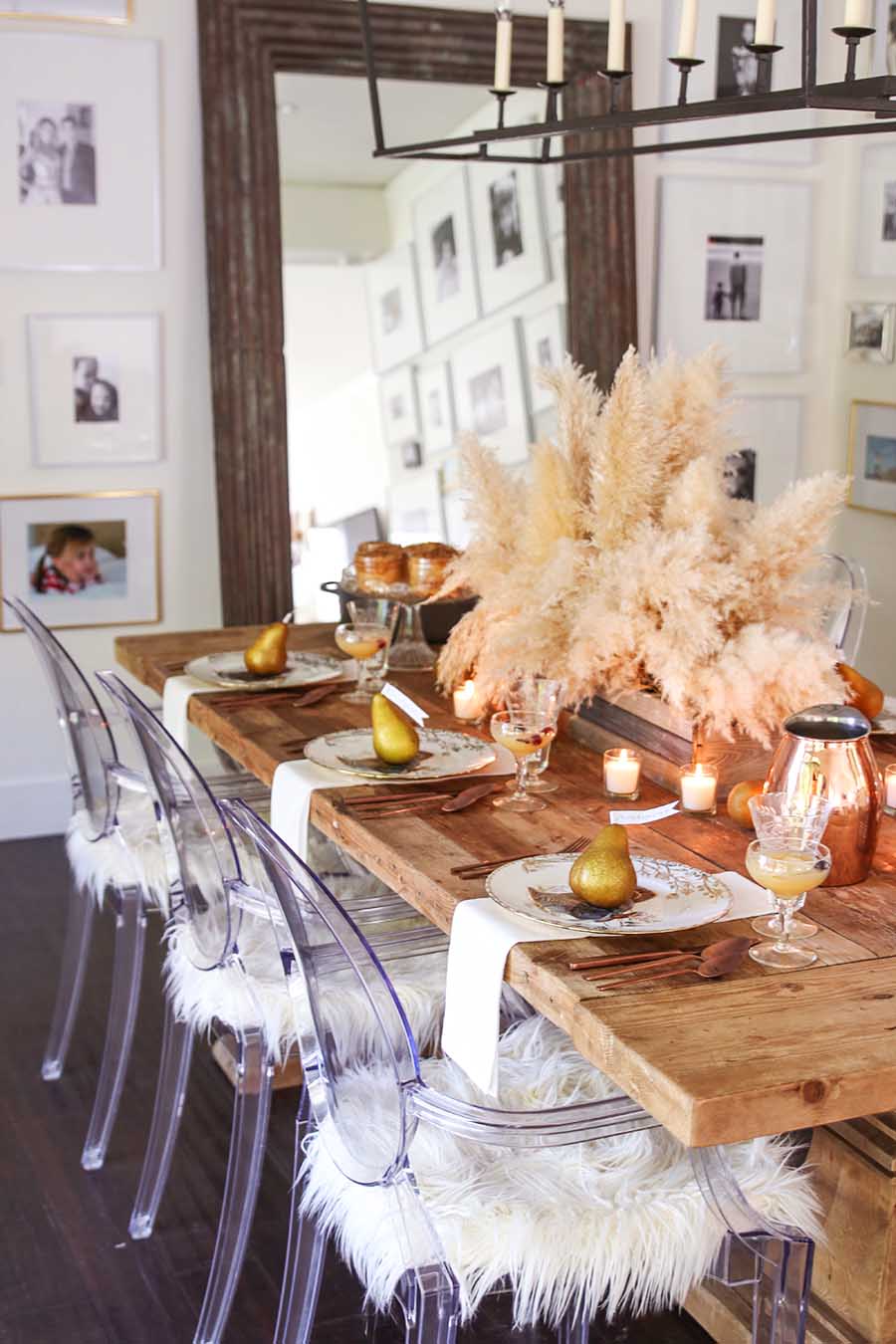 Later, while editing my photos, I was fortunate enough to have captured most of the beauty of this gold Thanksgiving table before the fire. While I didn't get every picture I may have wanted, I am happy with how it turned out. And I am so thankful that our house is still standing, relatively unharmed from this mishap.
I hope you get some inspiration from this post, but if you do recreate this, PLEASE use flameless candles!