These Thanksgiving place cards are sure to elevate your Thanksgiving table! This simple and easy DIY will add to your holiday decor and will definitely impress your guests!
The Thanksgiving place card printables are free and are a cinch to create! And you can print them out using your home computer. You don't even need specialty paper! I can't wait to show you how easy this is.
Grab the free printable through the link below.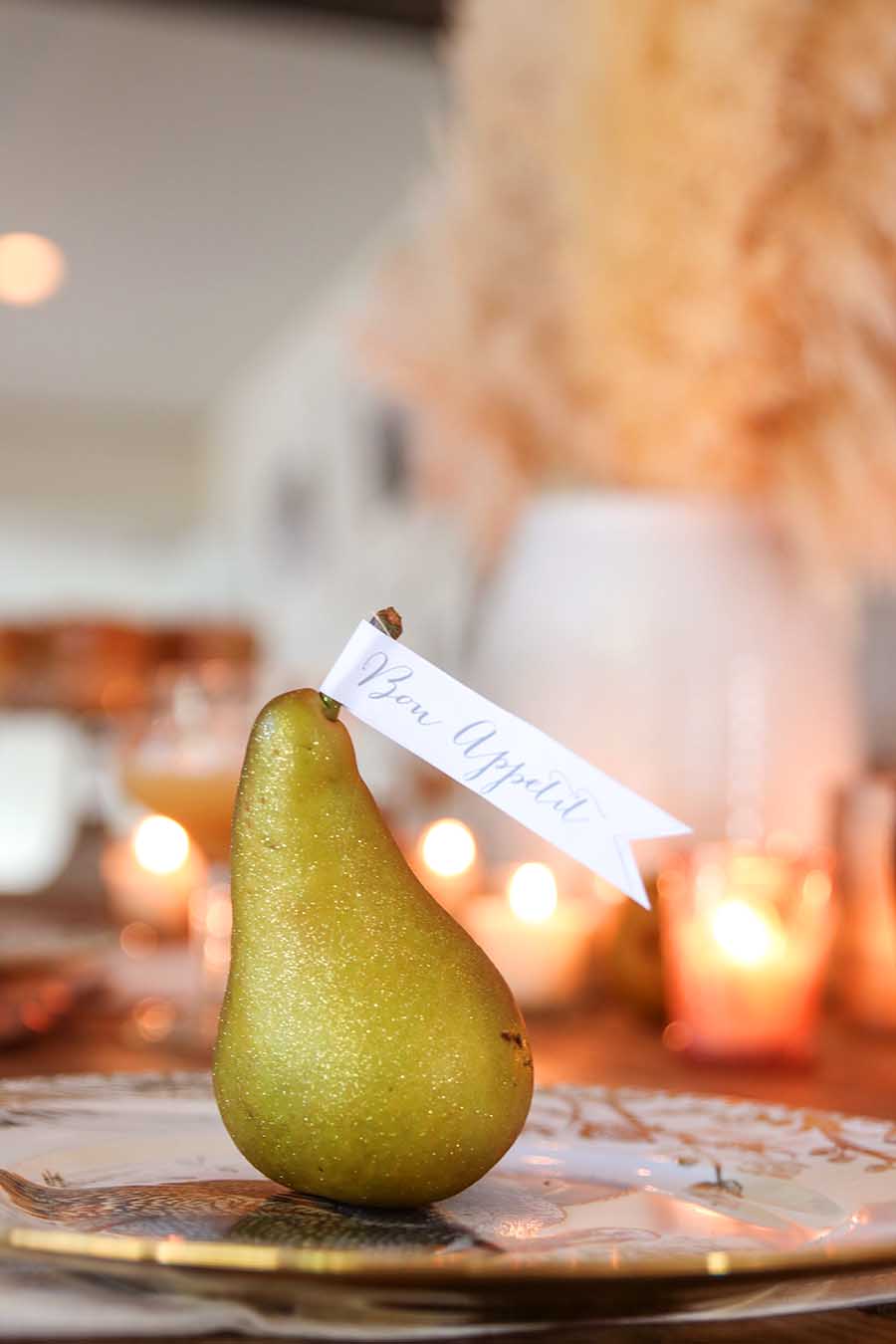 Thanksgiving Place Cards
Do you love a simple and easy way to set your Thanksgiving table? I love how you can add these place cards to you existing table setting – no matter your style. What a fun way to update your holiday table.
Click here to see my Blush & Rose Gold Thanksgiving Table
This simple DIY takes a few minutes of your time and can even be completed days before Thanksgiving!
There are four sayings included in this free printable: Bon Appetit, Thanksgiving, Harvest, and Grateful. All of them perfect for your Thanksgiving table.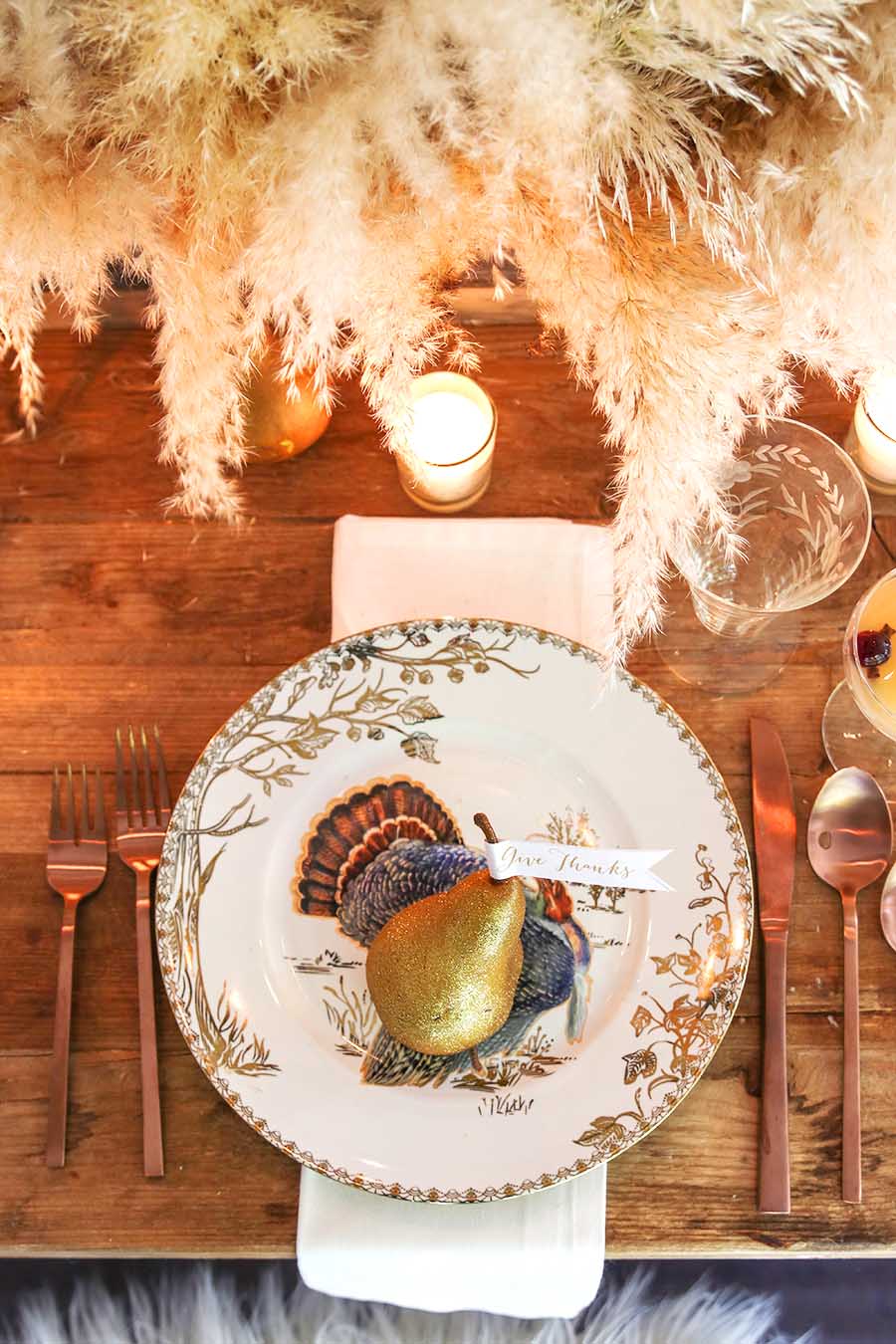 Thanksgiving Place Cards DIY
There are no serious supplies necessary to create these fun Thanksgiving place cards. And the materials can be bought at the store while you are picking up your groceries for Thanksgiving dinner.
For this project you will need:
white printer paper
glue
1 Bosch Pear for each place setting
my free Thanksgiving Place Card printable (click the link below)
Click here to get the Thanksgiving Place Card Printable!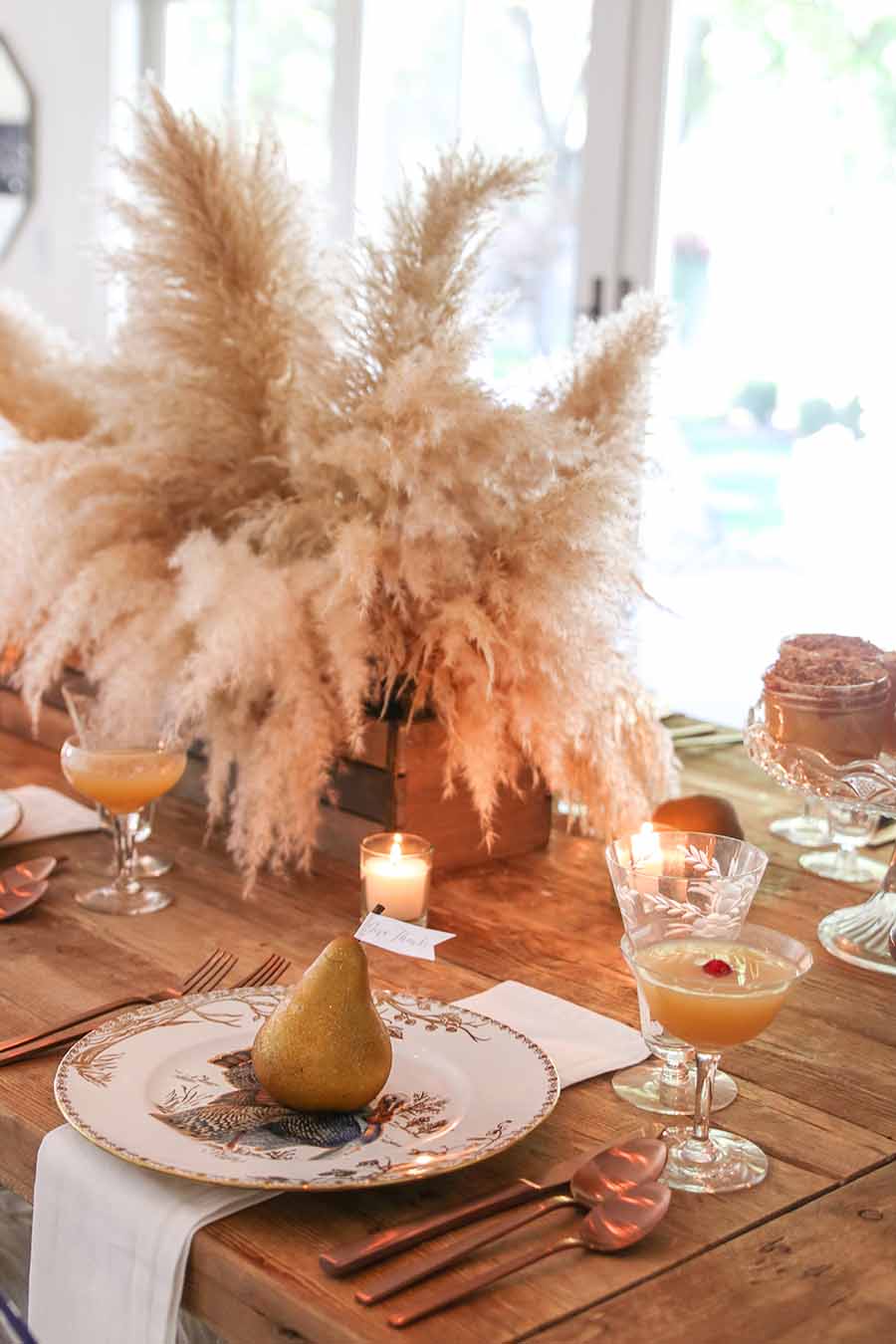 Print out the file and cut out each banner inside the dotted line. Fold each banner in half. Apply adhesive to the inside and fold over the pear stem.
I sprayed my pears with gold spray glitter. This step is optional but adds a faint shimmer to the pears!
Be sure to stay tuned, next week I will be giving you all the details on how I created this Golden Thanksgiving Table! You don't want to miss the story behind what happened with my centerpiece!