How I Balance Life as a Working Stay At Home Mom
I get a lot of questions about how I balance life as a SAHM and WAHM. That's short for Stay At Home Mom and Work At Home Mom in case you were wondering. And to add to the equation I also work outside the home too.
See, I have a women's clothing boutique that will celebrate 14 years in business this fall. I love fashion and being a part of a small community and helping women find the fun in getting dressed each day! A lot of people think that owning a clothing store would be so exciting. And it is! But there is a lot of work that goes into running a retail operation. Staffing, inventory management, bills, payroll. All these boring things are part of the package too.
I have a wonderful team of women that help me run Flaunt! As my kids have gotten older I have worked from home more. I like being there to drop them off at school and pick them up. While I am not in the store everyday I am still running the operations from home. Luckily all those boring bits can be done from home! This has allowed me to pursue my other passion, home decor.
After we had my son 7 years ago, we purchased our first home. This reignited my love affair with home decor. This love affair first started as a child when my parents would drag us kids to open houses every single Sunday! Always on the hunt for inspired design, my parents instilled in me the ability to see the beauty in home decor and design.
For the past 7 years my husband and I have been slowly updating and changing our 2,500 square foot house into our dream home. It has given us the opportunity to experiment with design and really flex our imaginations. Luckily my husband is a general contractor and together we are always talking about clients, projects and plans.
Balancing it all
So, how do I balance owning a clothing store, this blog and a design business? Some days are really hard. Like when we are struggling with trying to help our son with his sensory processing issues, behavioral problems, ADHD and learning disabilities. But it's times like that where I am so thankful to have the job that I do.
A career that allows me the flexibility to be there to shuttle him back and forth to tutors, therapy and appointments. Some days I have to squeeze in a blog post in the car while I wait for him in an appointment. And other days I have to cancel a client meeting because an employee called in sick at the store.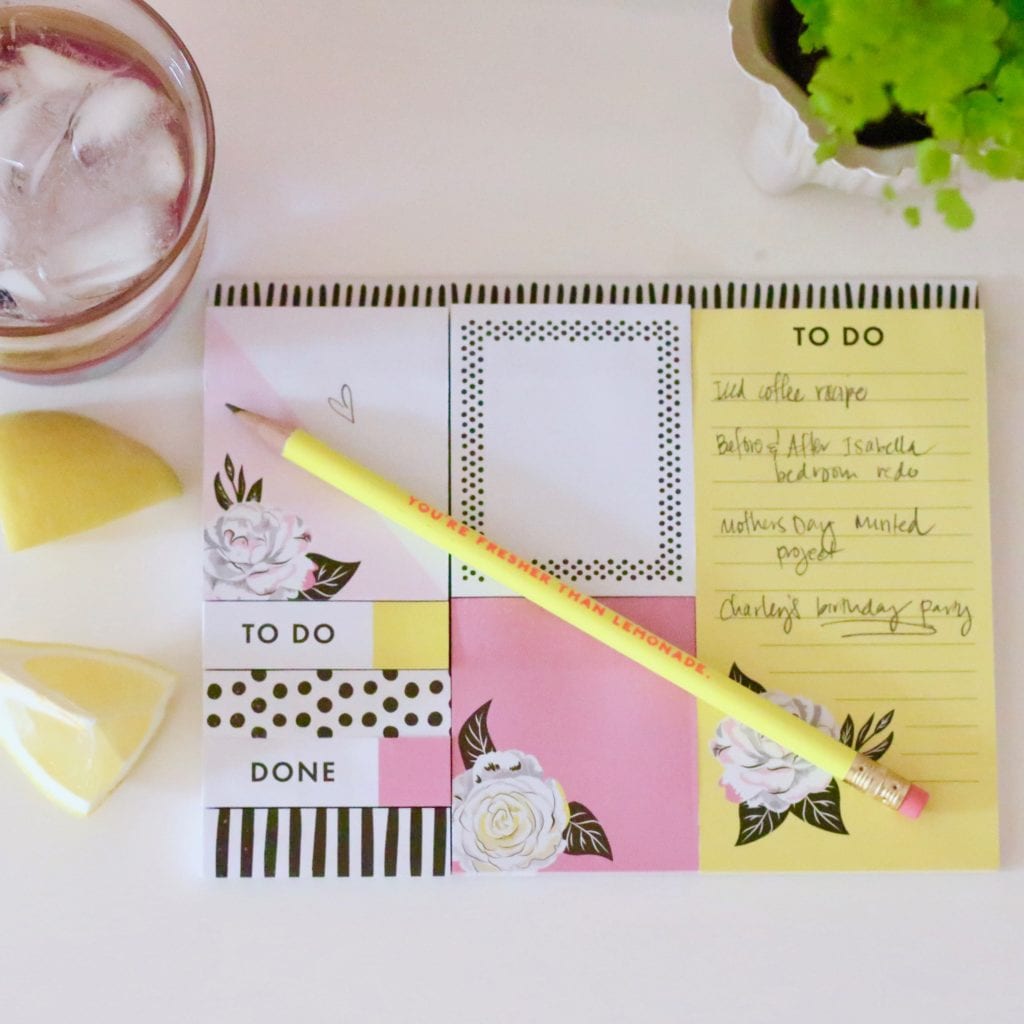 The key to it all is balance. I can't stress if my day doesn't go as planned. Because a lot of times it doesn't! And some days I have to put everything on hold because I just need a hot bath in the middle of the day to recharge my mom and bossbabe battery! But I try and make a schedule at the beginning of the week and map out which days will be dedicated to which items.
Scheduling
Thursdays are the day dedicated to working at Flaunt. I love interacting with the customers that I come to know so well. And I love getting a dose of creative energy when I remerchandise the store. Because my mother in law picks up the kids from school on Thursdays I am able to spend a full day working outside the house. And my husband and I usually do date night on Thursdays so we can connect without the kids barking orders our way, haha!
Juggling life as a SAHM and WAHM with 2 full time jobs has been a transition for me this year. I am still trying to work out all the kinks but I just take it one day at a time and the key is to be flexible!