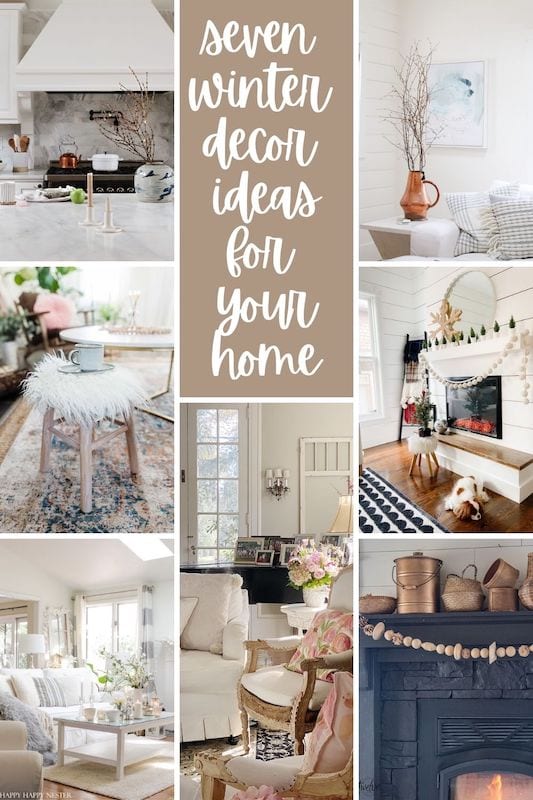 Decorate your home after Christmas and create a cozy winter home. See how I transition my home after the holidays for the winter months.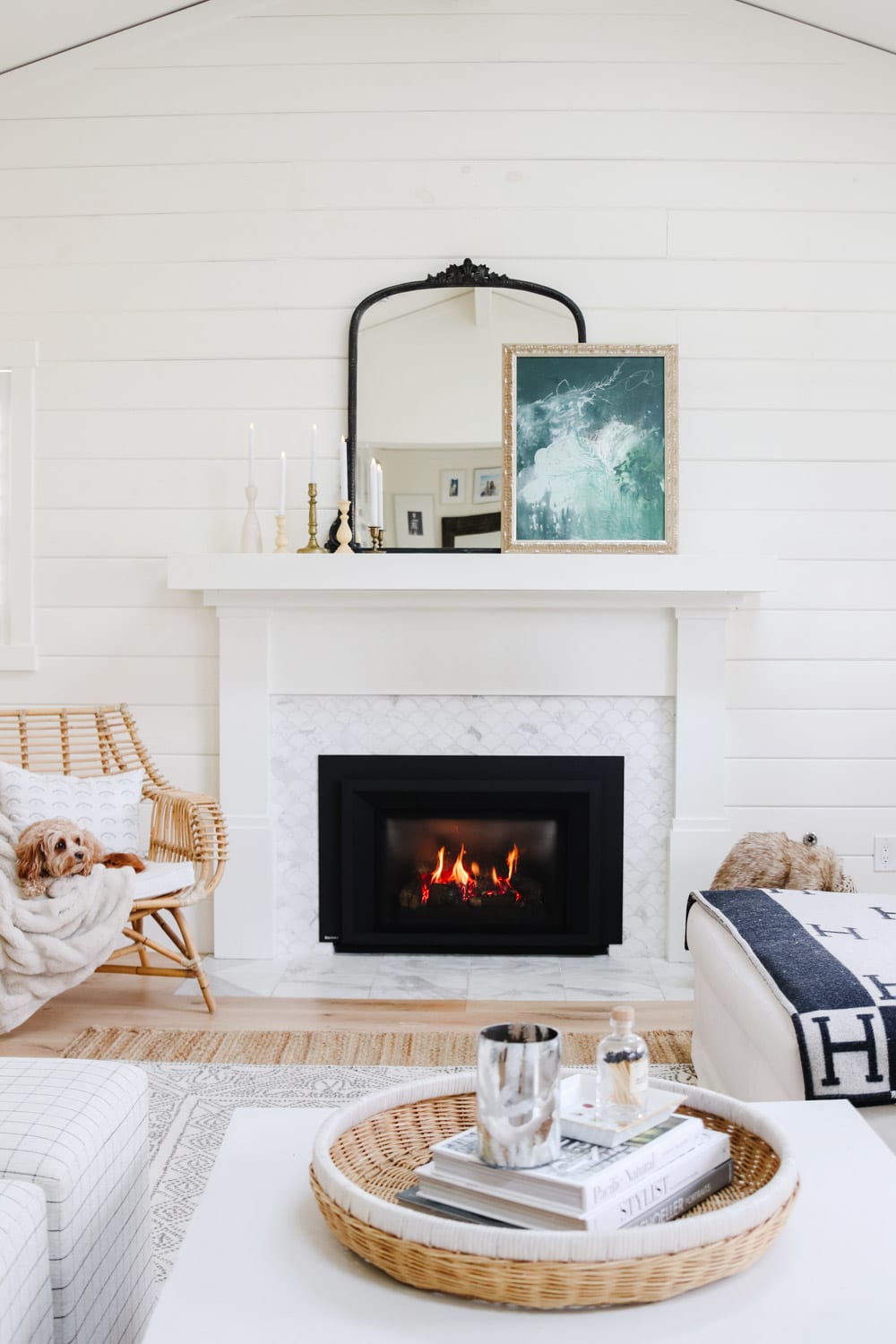 Once the holidays have passed and the Christmas decor has been put away, it is normal for your home to feel a bit sad.
Over the years I have figured out how to transition from the sparkle and twinkle of the holidays to a winter decorating theme that is still cozy, warm and inviting. I will share some ideas with you that you can implement in your own space!
How I Decorate After Christmas
When do you put your holiday decorations away? Are you a day-after-Christmas type or do you wait until the new year? We usually like to ring in the New Year with the twinkle of the Christmas tree.
But once January 1 rolls around, I like to have a fresh start and spend the day packing away all the glitter, ornaments and other holiday decor.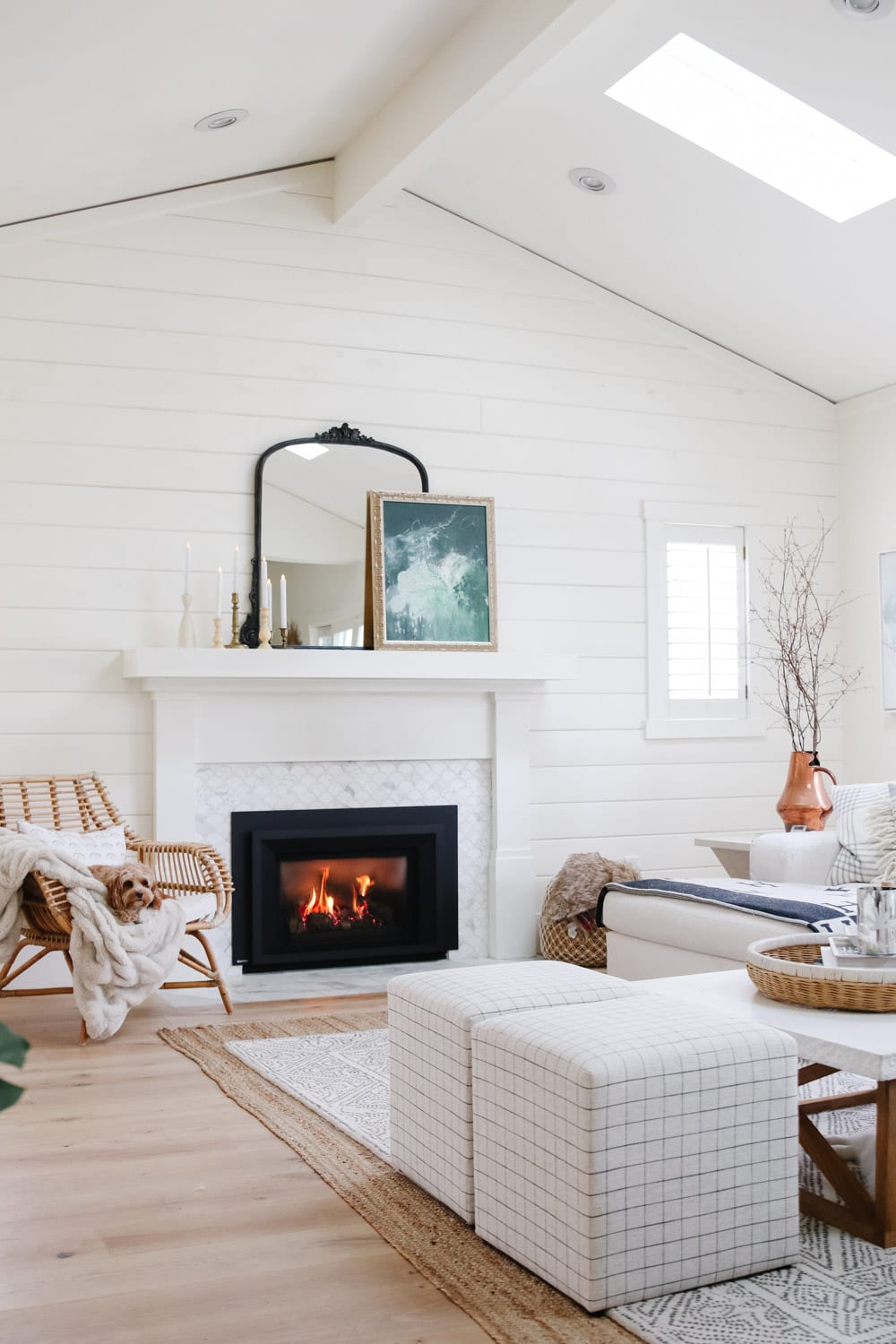 Now, that doesn't mean that my home ends up feeling sparse and bare. I have a few tips and ideas that I have implemented the past few years.
These "tricks" allow me to hang on a bit to that cozy Christmas feeling without having the house feel like it's stuck in the holiday season.
Create A Cozy Winter Home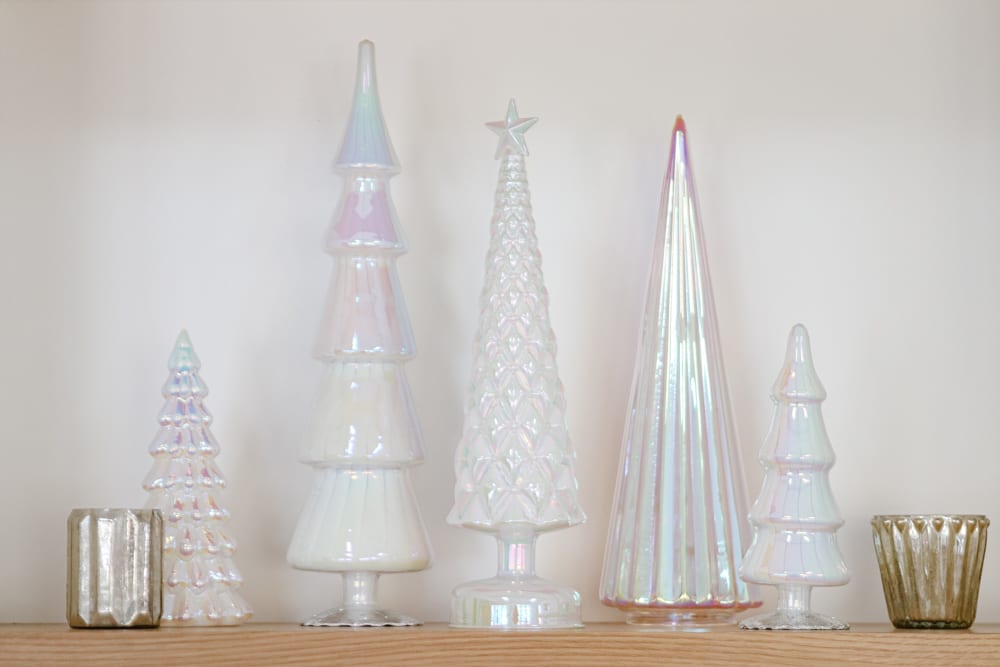 If you take a look at my January decorations, you will notice there are some items that are the same as they were for the holidays. I have some white glass trees adorning my built ins, glittery pinecones and small evergreen trees.
These winter decorations are neutral and inspired by nature.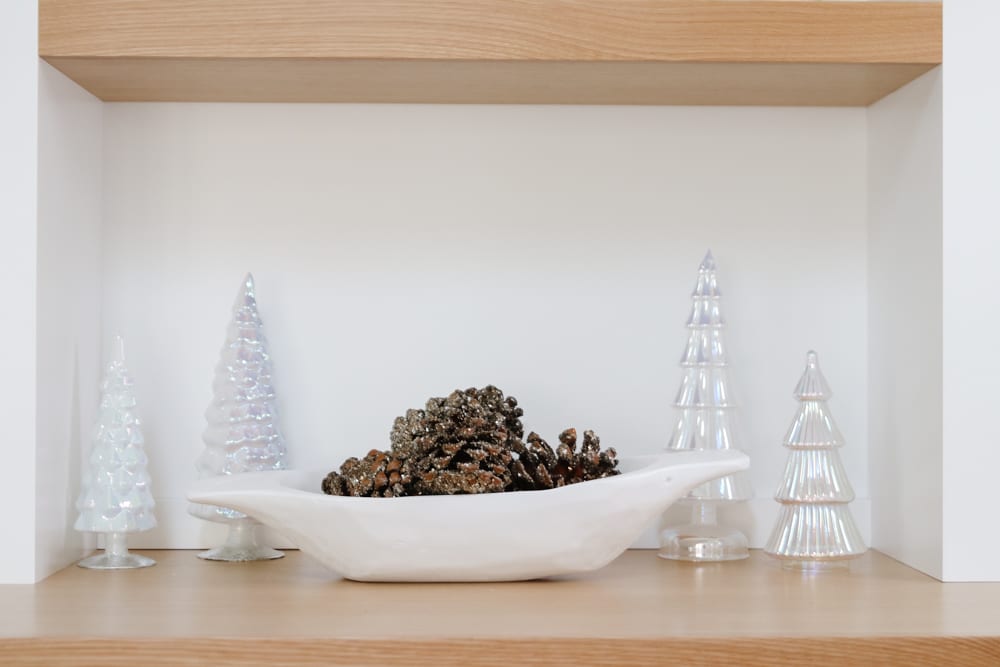 So, take a look at your holiday decorations. Are there some items that can be transitioned into your winter home? Winter elements of nature can add seasonal accents to your home in the months before spring.
Clean Out And Organize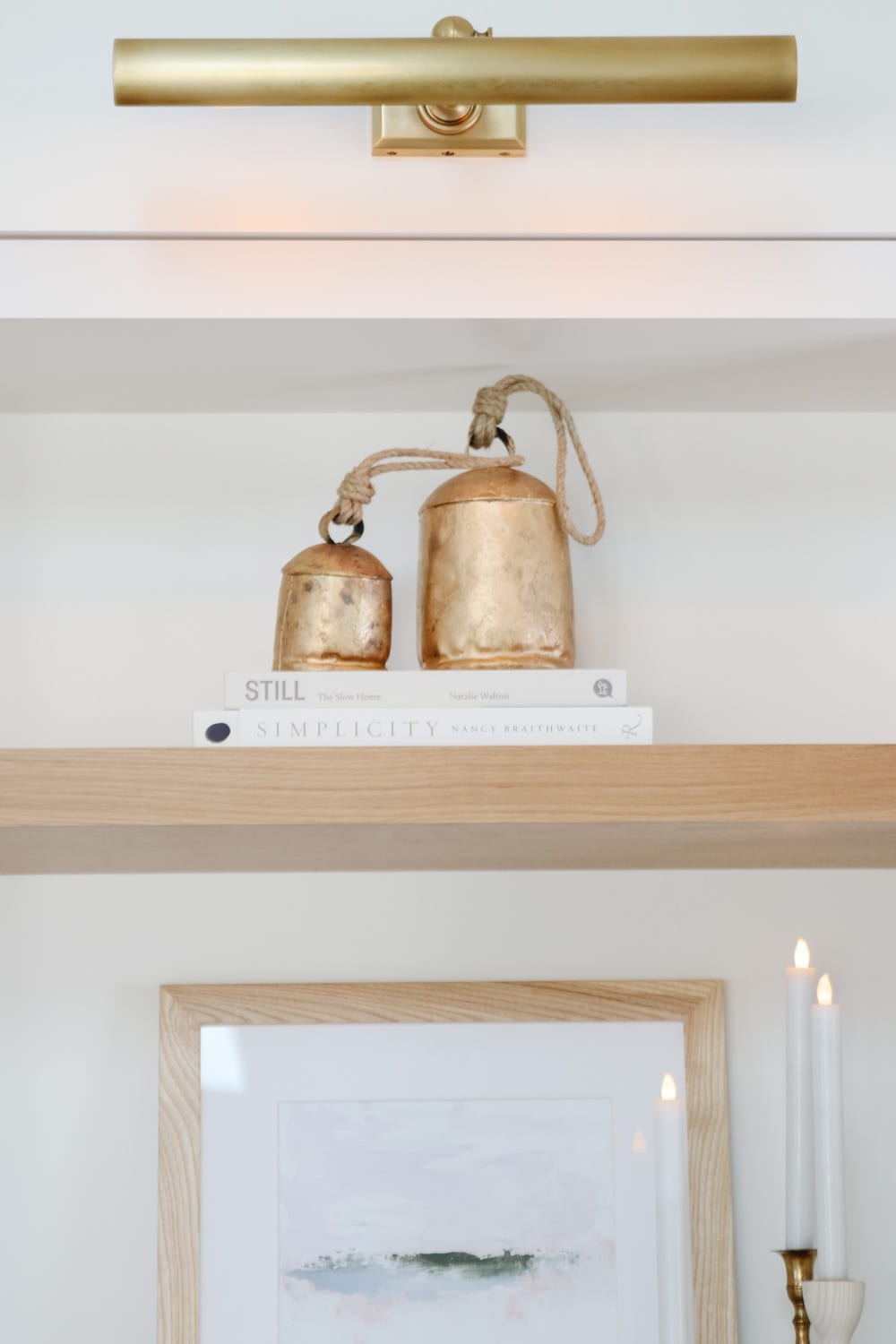 A good rule of thumb when decorating your home after Christmas is that less is more. After the excess and abundance of decorations during the holidays, your home will feel fresh and new if you adopt this methodology.
Take away all the clutter and extra decor. Then you can start adding in soft textures and layers that add a cozy warmth to your home.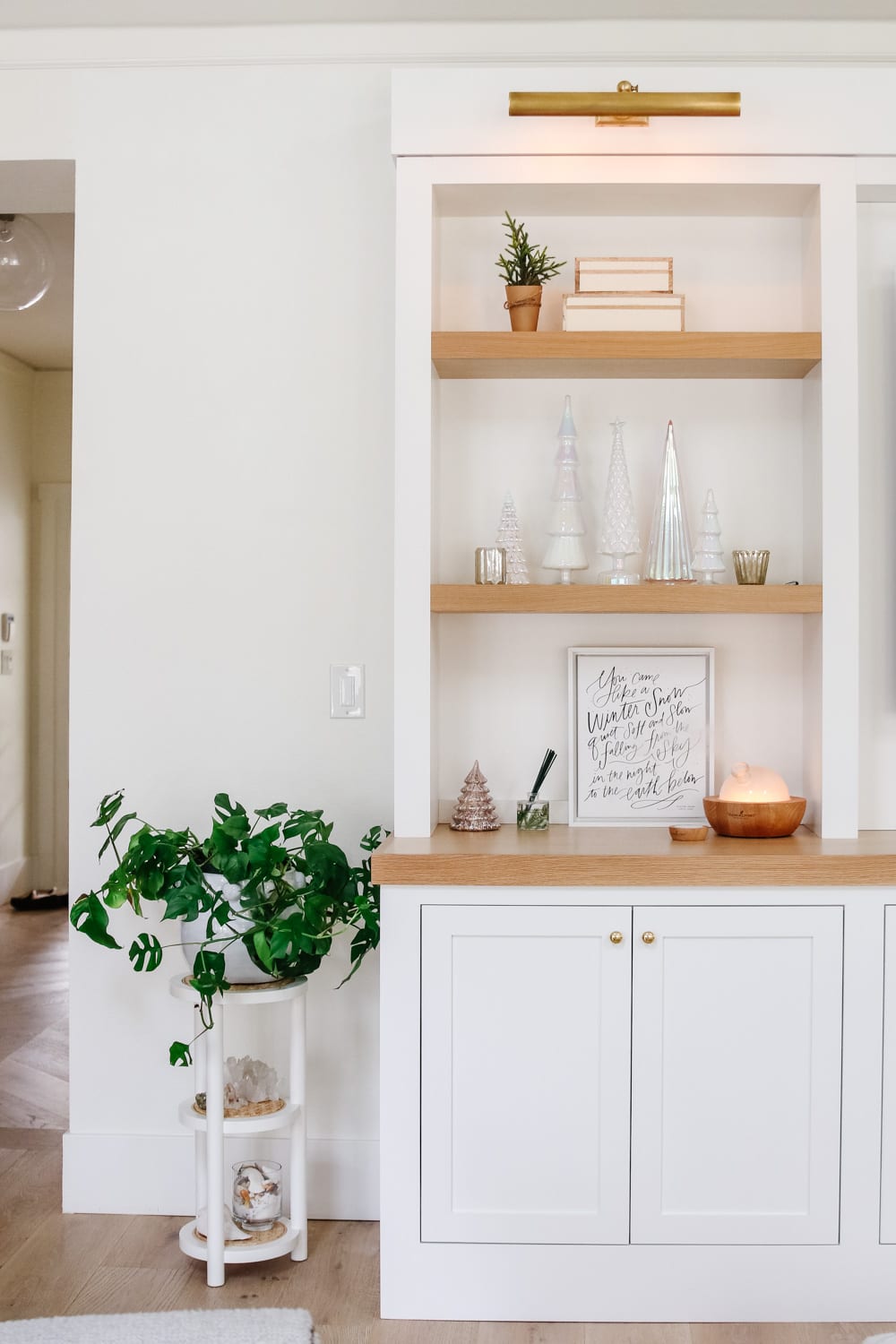 This is a great time to clean and organize your home too. Here are some of my favorite organizing ideas:
How To Organize Kitchen Drawers
Decorate After Christmas with Greenery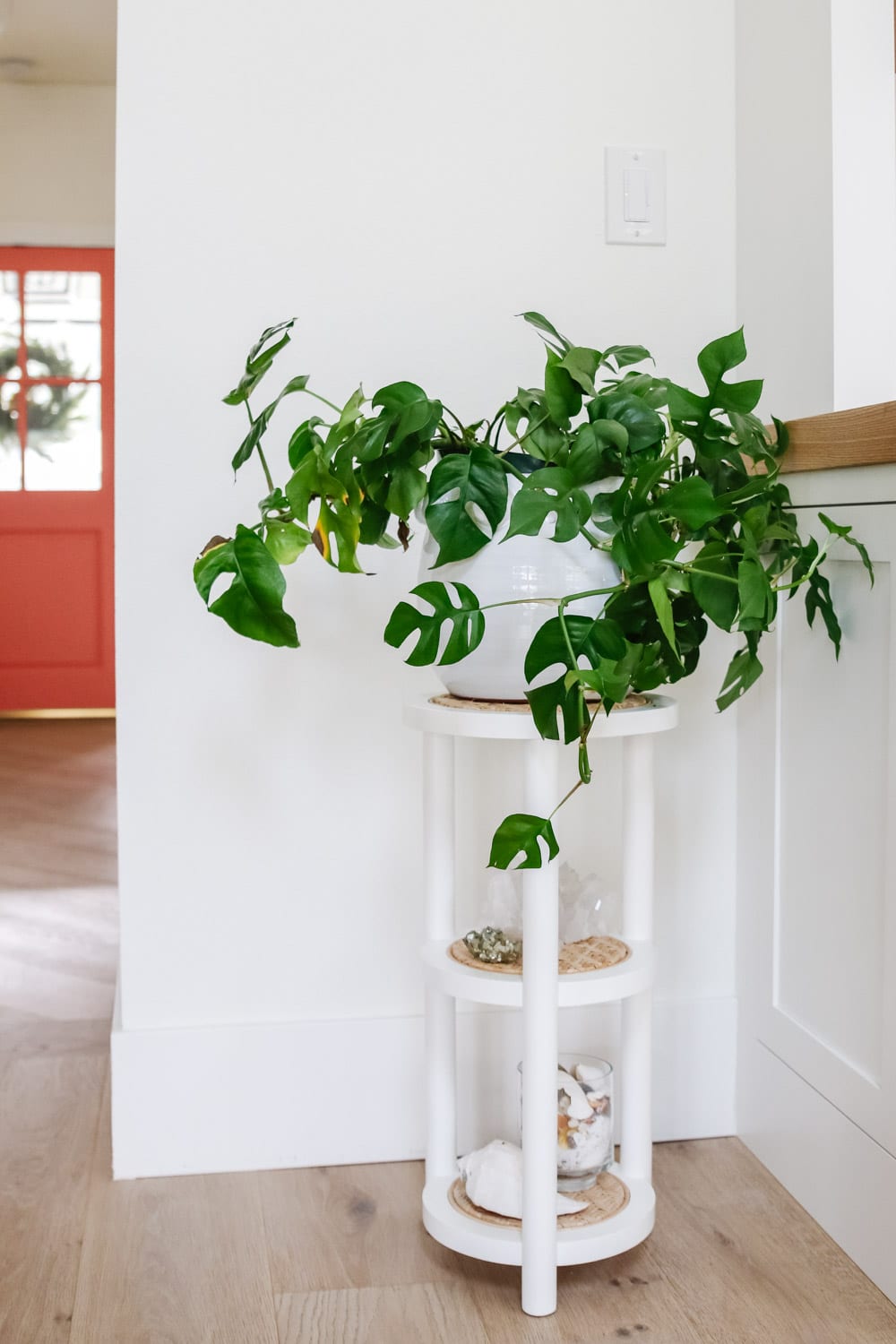 After we take down our Christmas tree, our home can feel sparse and lacking color. Especially if your surroundings are pretty neutral like mine!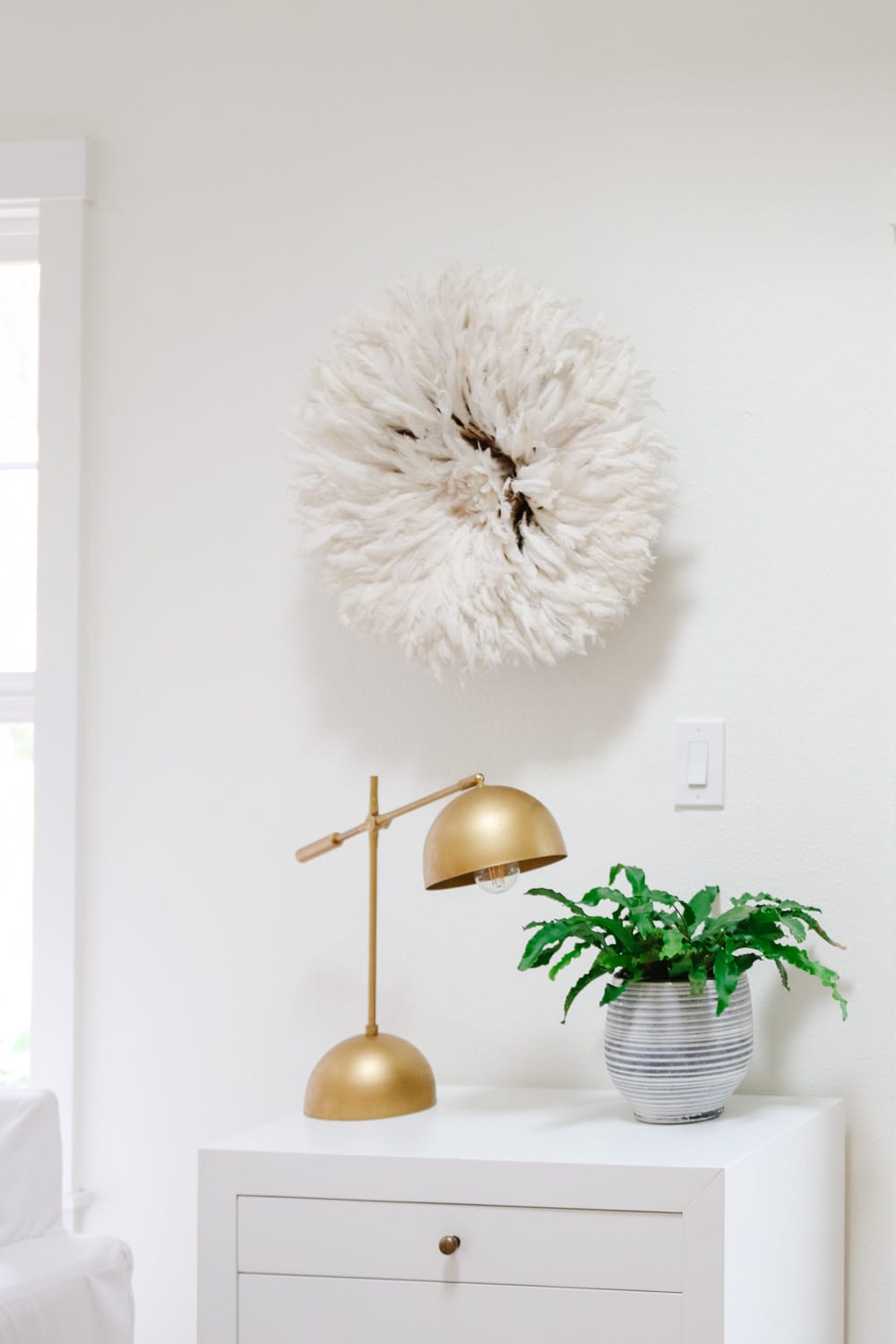 I love to add greenery in way of houseplants. Not only do they add a pop of green to your space, but they are also great for your health too! Read The Top 7 Health Benefits of Houseplants!
Houseplants really help ease the transition from holiday to winter decor.
Use Aromatherapy Diffusers and Candles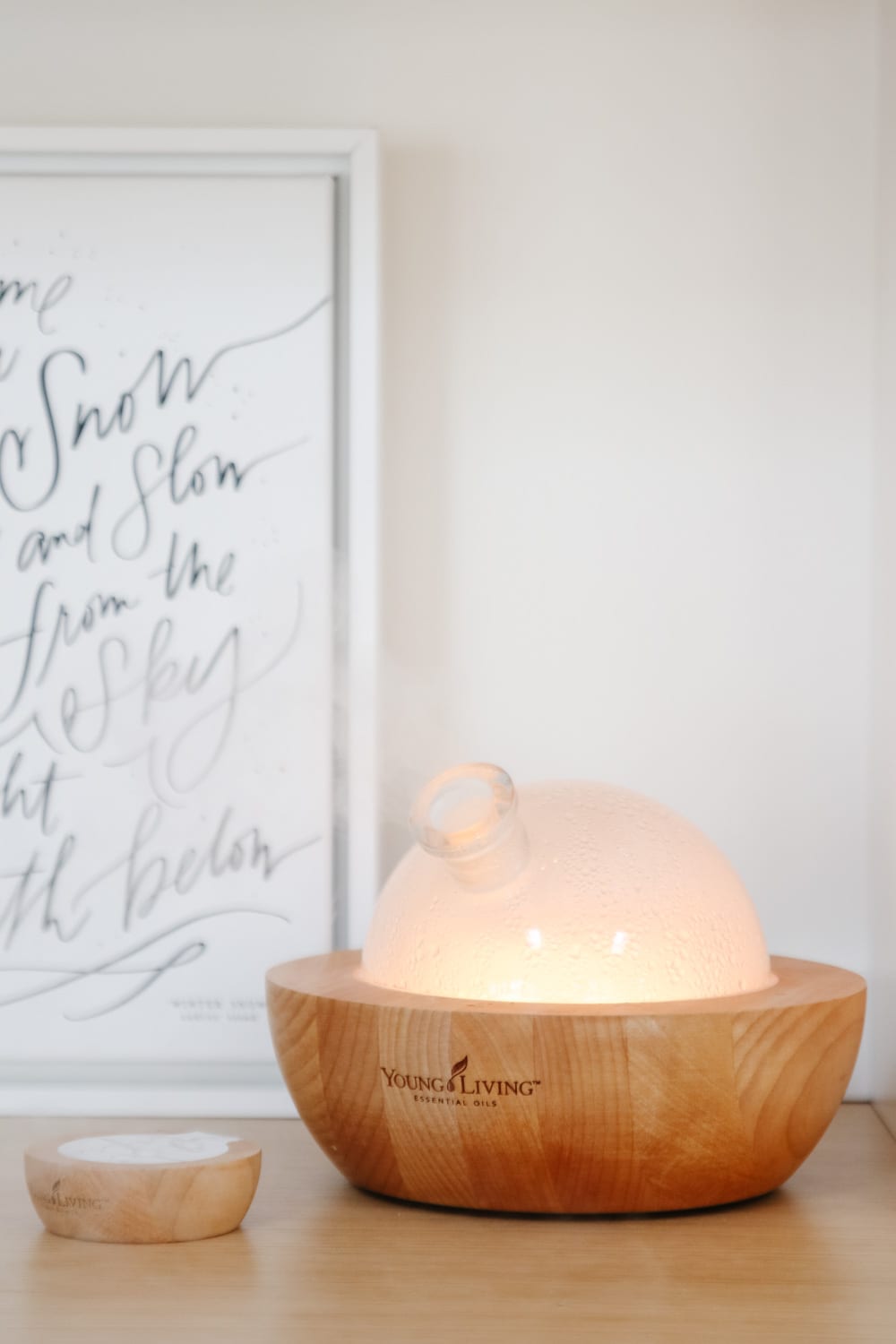 I love my Young Living Aria diffuser for creating a cozy glow and also making our home smell amazing!
This month I am diffusing a blend of Black Mountain Spruce, Citrus Fresh and Vanilla. I think the combo of pine and citrus is perfect for January.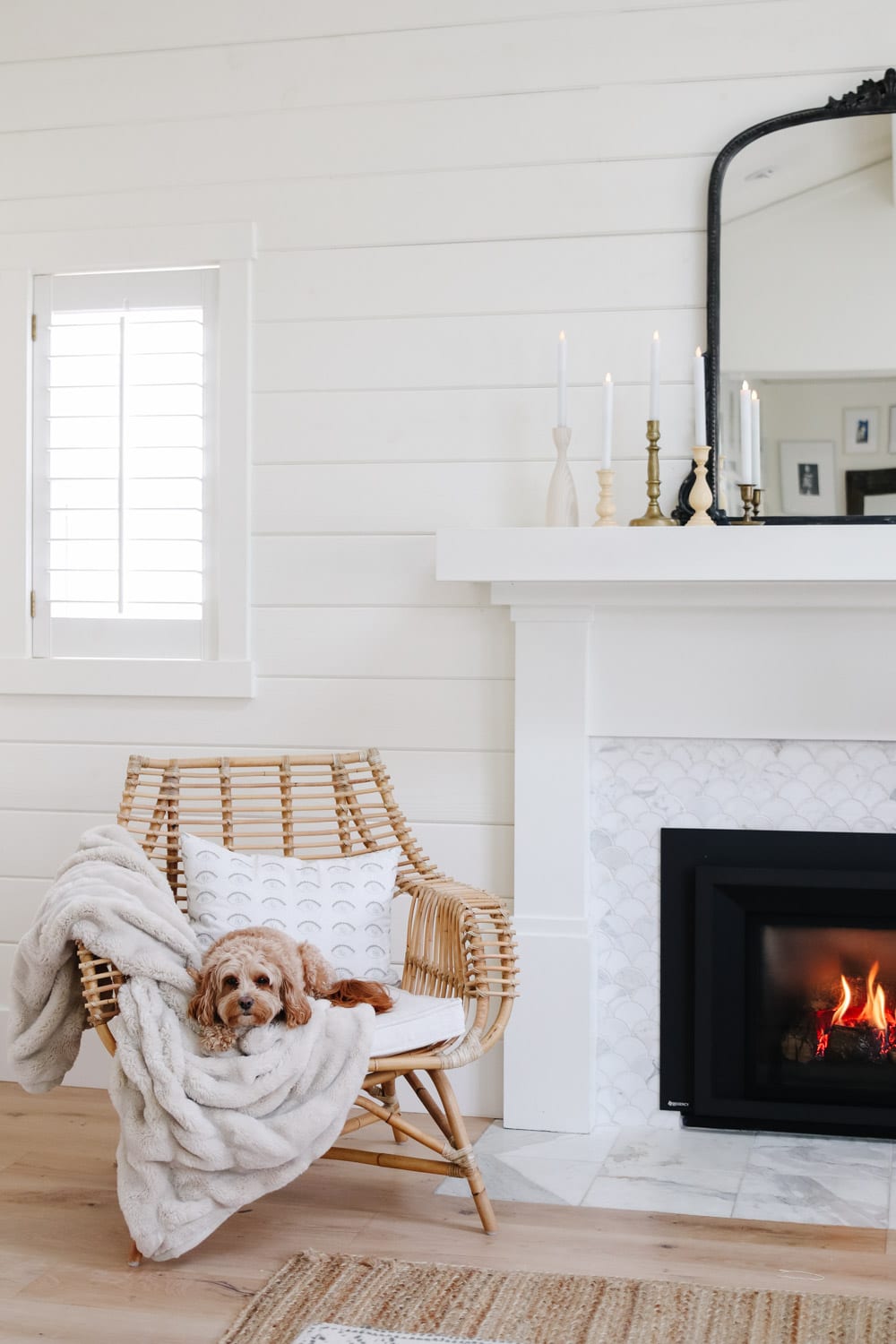 Another way to decorate your home after Christmas is with battery-operated candles and twinkle lights. I am obsessed with these LED candlesticks that go on with the push of a button.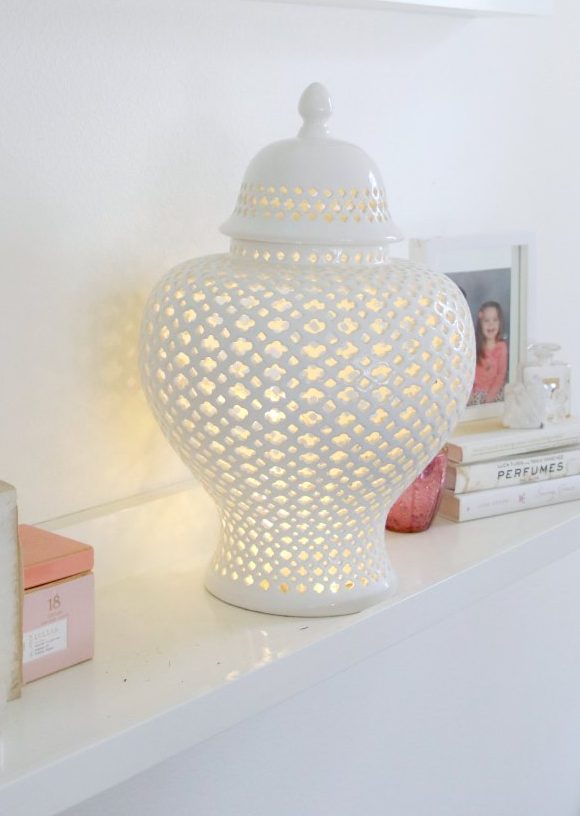 And adding fairy lights to jars, shelves and containers really helps make your home feel cozy and warm.
Add Cozy Textures With Pillows and Blankets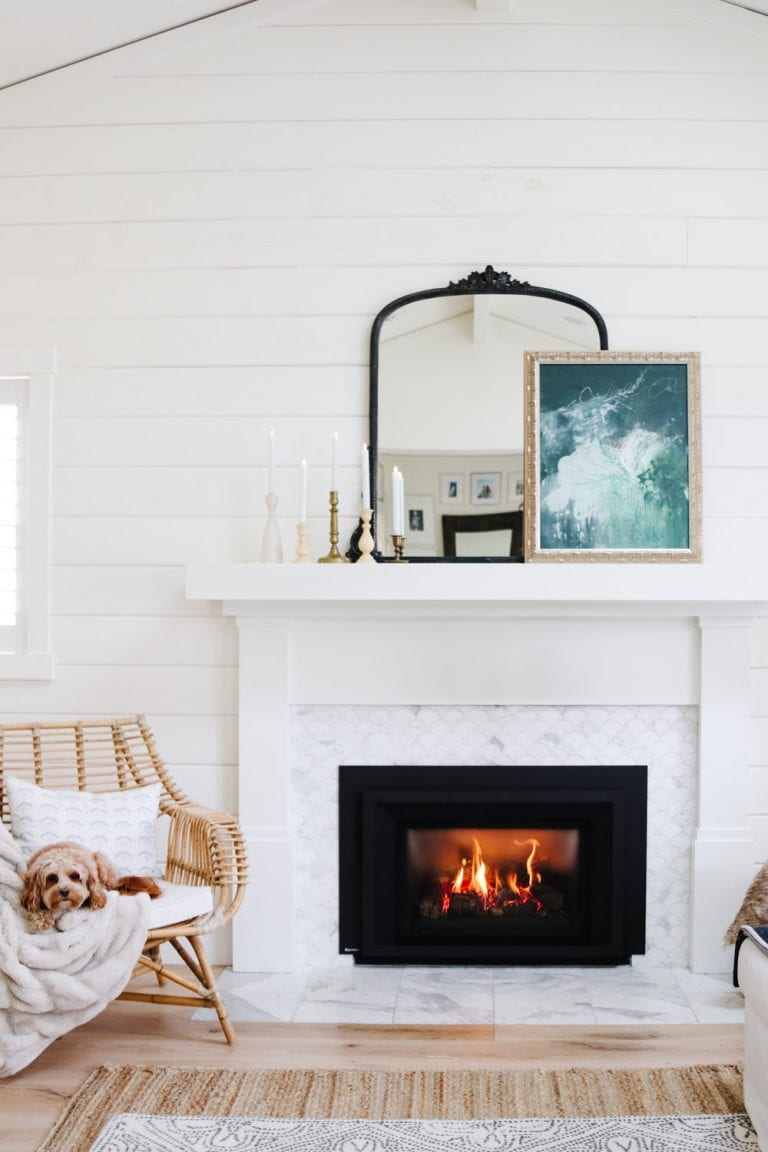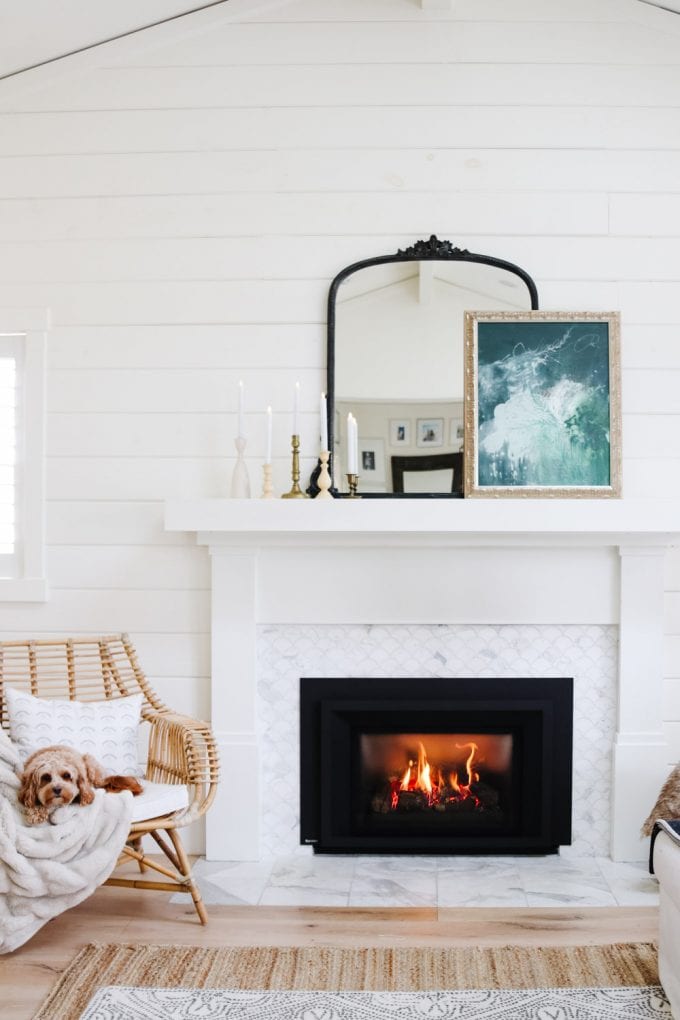 Nothing makes your winter home feel cozier than adding in some soft knit textures. Pillows and blankets are an easy and useful way to do this.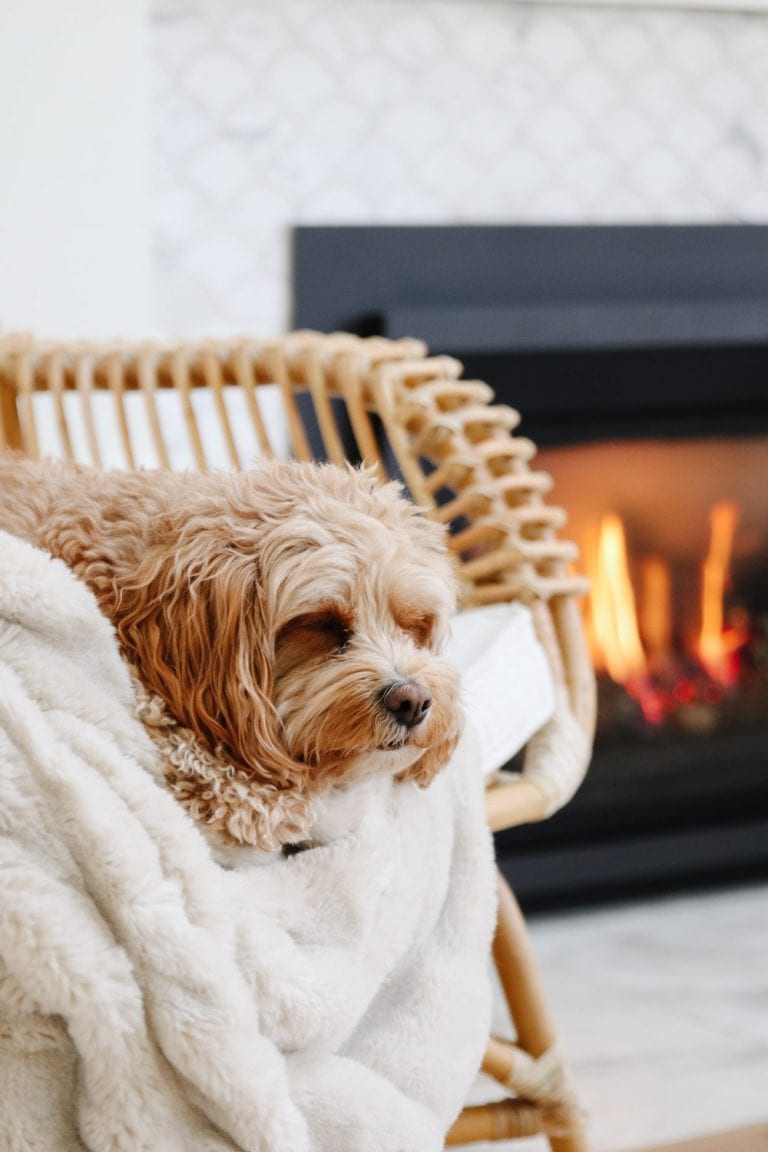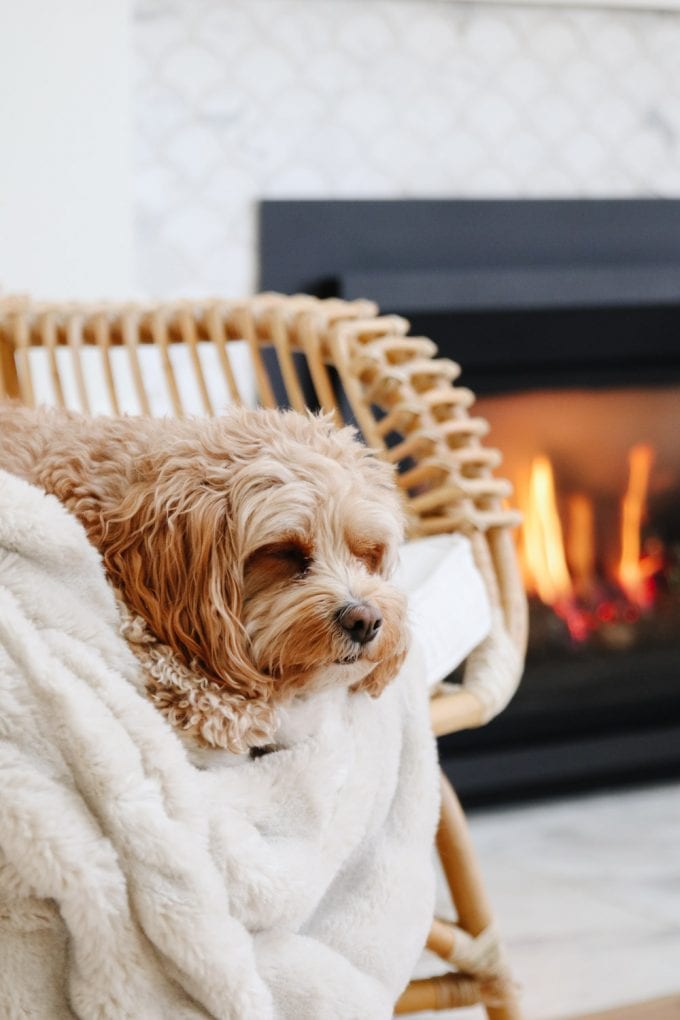 I know we love to sit by the fire and curl up in a blanket. Have a basket filled with your favorite blankets on hand. It's also an easy way to corral them when not in use too.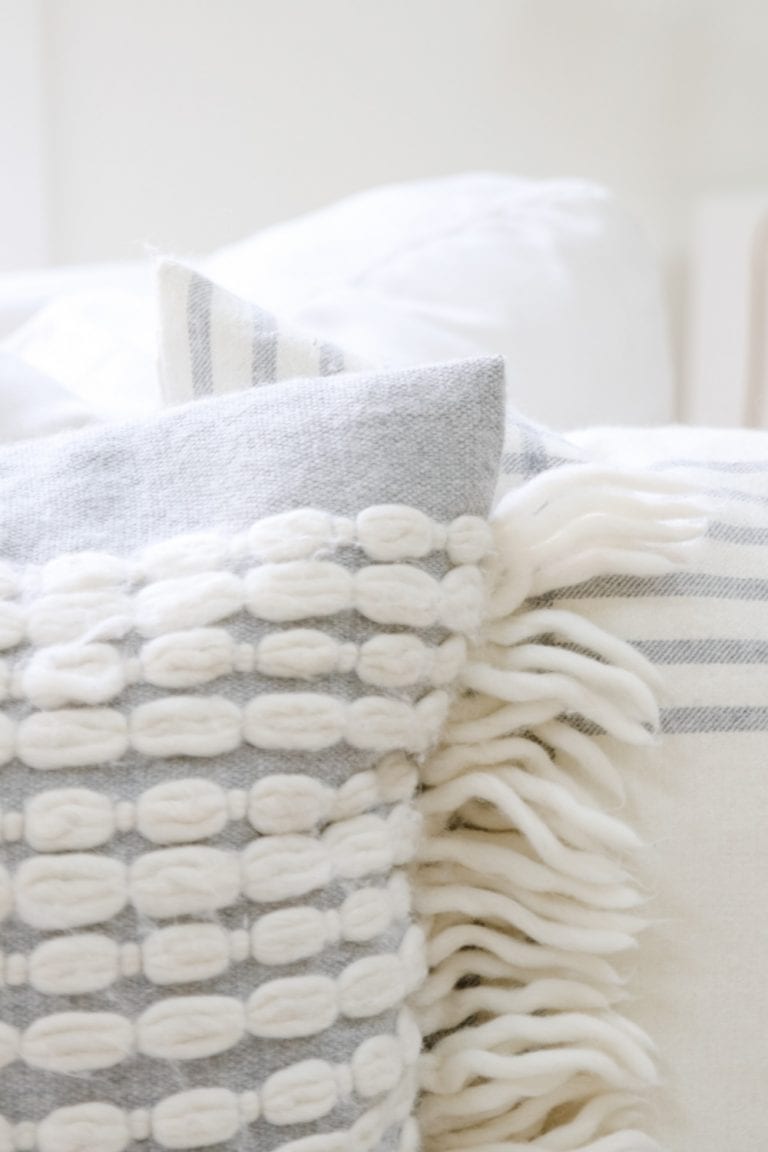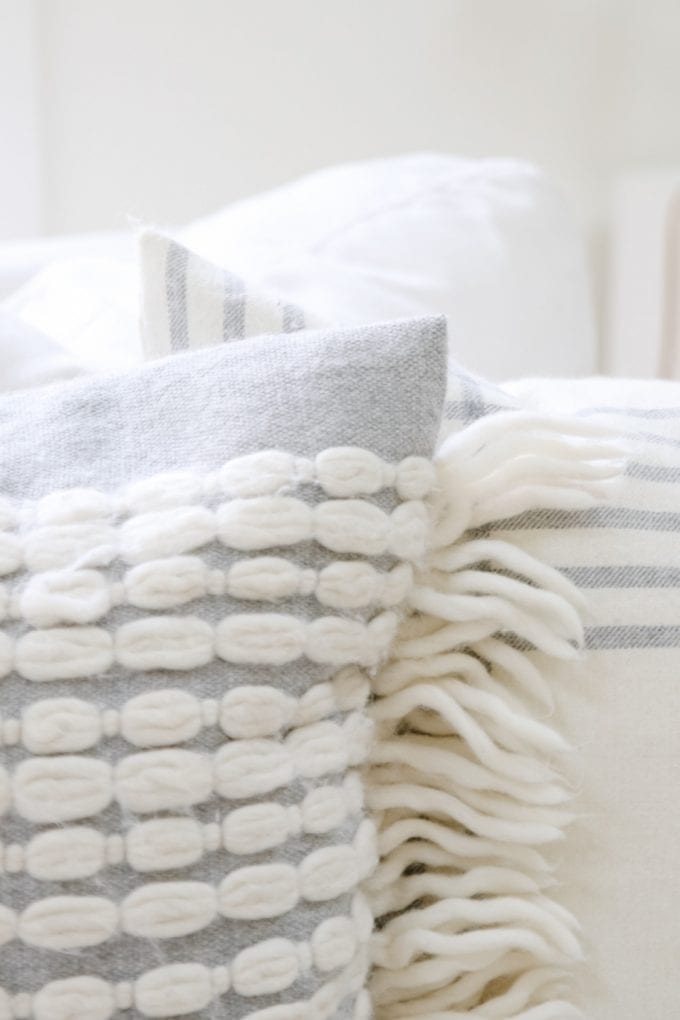 And think about swapping out your pillow covers for a winter version. I tend to use linen pillow covers in the warmer months and these soft knit ones in the winter.
For a room in your home that is used as frequently as the family room, this simple idea can change the look and feel of the space with very little effort.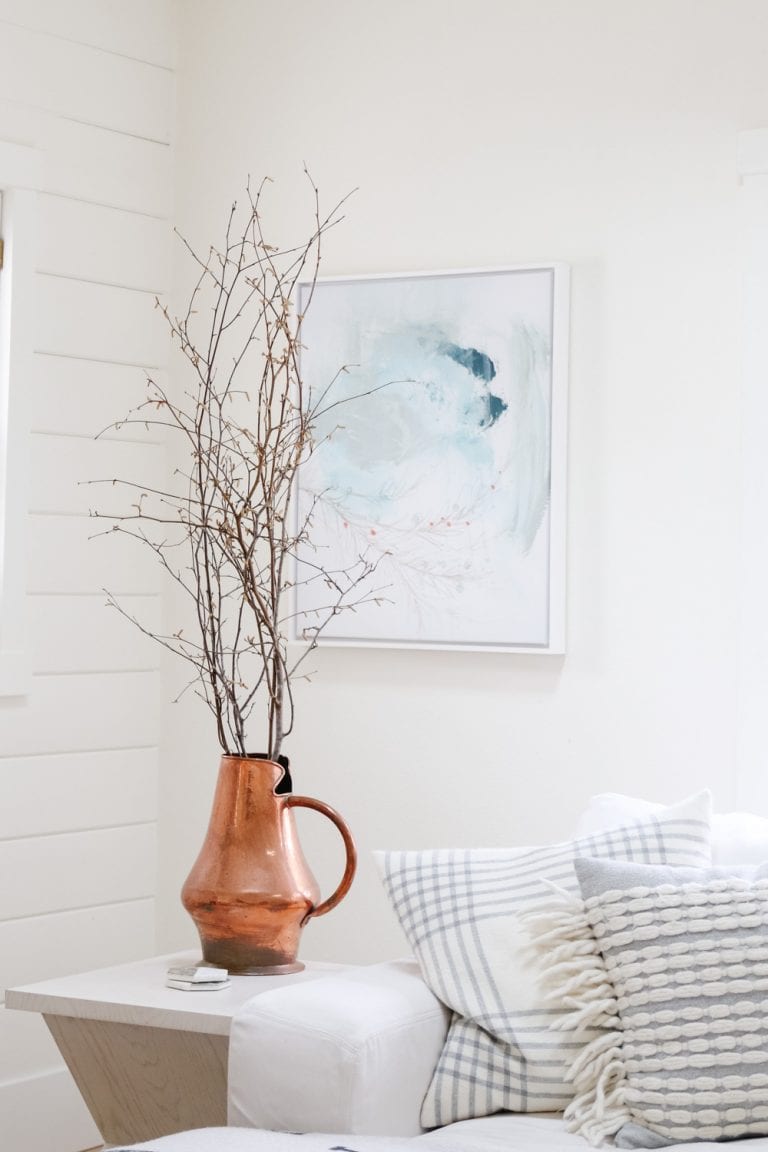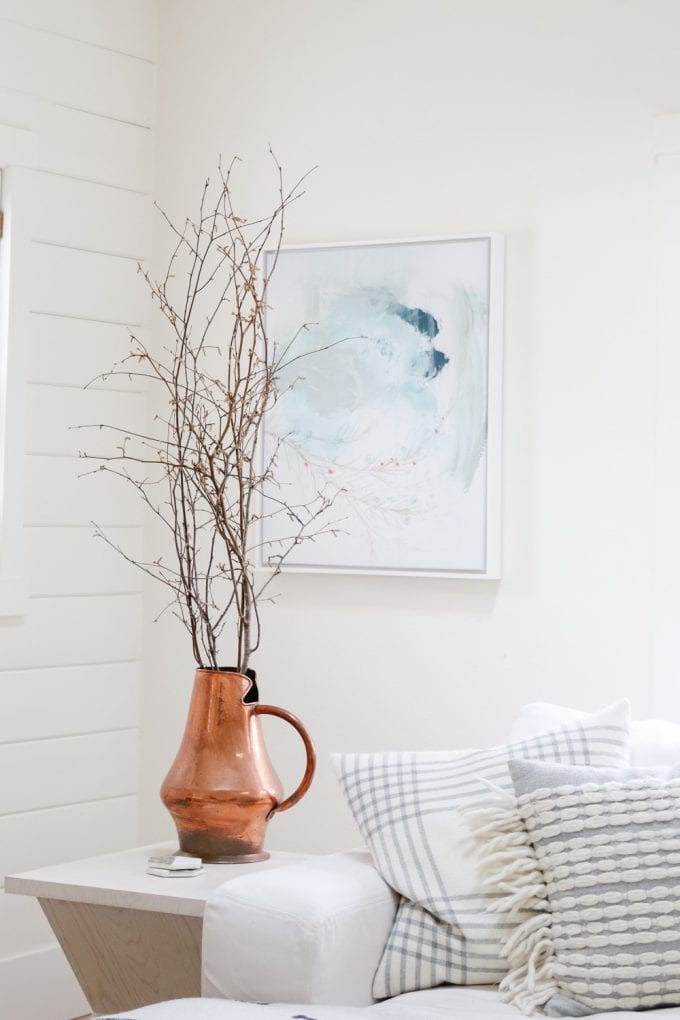 I hope these simple ideas help you ease into the New Year. After the hustle and bustle of the holidays, decorating your home for winter can feel like a fresh start. Happy decorating!

Winter Decorating Ideas
And be sure to check out these other beautiful ideas! My friends are sharing their winter decorating ideas today. Click the link below the images to visit their post to see more.

DIY Giant Wooden Winter Snowflake // Tatertots & Jello
Winter Decorating Ideas in the Living Room // My 100 Year Old Home
Cozy Winter Decor My Way // Twelve On Main
Simple Ways to Add Warmth to Your Home // Lemon Grove Lane

Cozy, Scandi Inspired Faux Fur Stool Upcycle // The DIY Mommy
How I Decorate After Christmas // Modern Glam
8 Winter Decorating Ideas // Happy Happy Nester