How to package your homemade christmas cookies that is both practical and beautiful using a tea towel and jelly jar.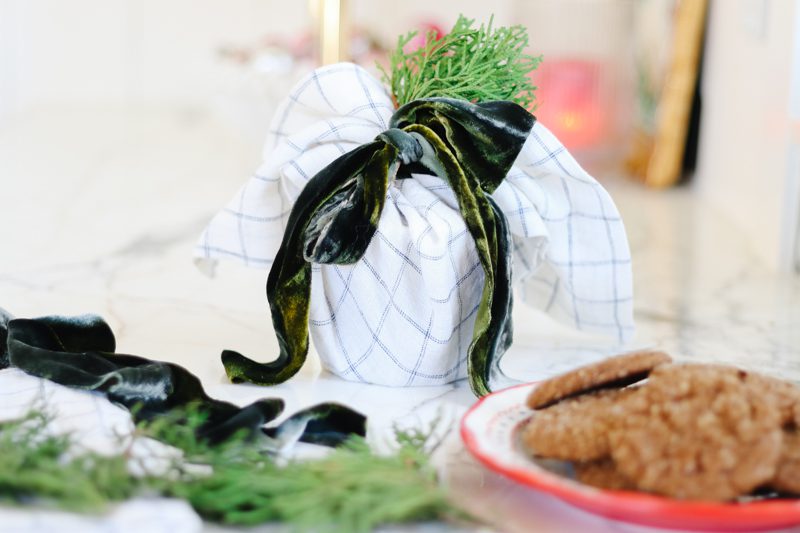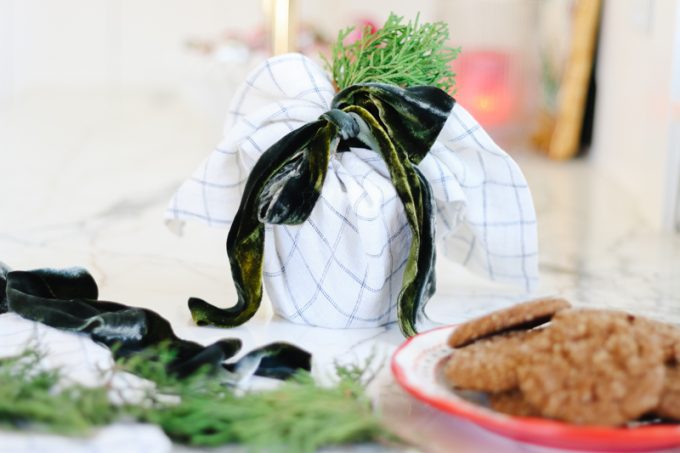 It's holiday baking season! And if you're like me, you love to give Christmas cookies to friends and neighbors as a gift during this time of year. I love this method for packaging homemade Christmas cookies. It is both practical and beautiful. And the recipient will get more than just some yummy treats! Being able to reuse the tea towel and jelly jar make this wrapping eco-friendly and a unique and fun treat for your friends.
How To Package Christmas Cookies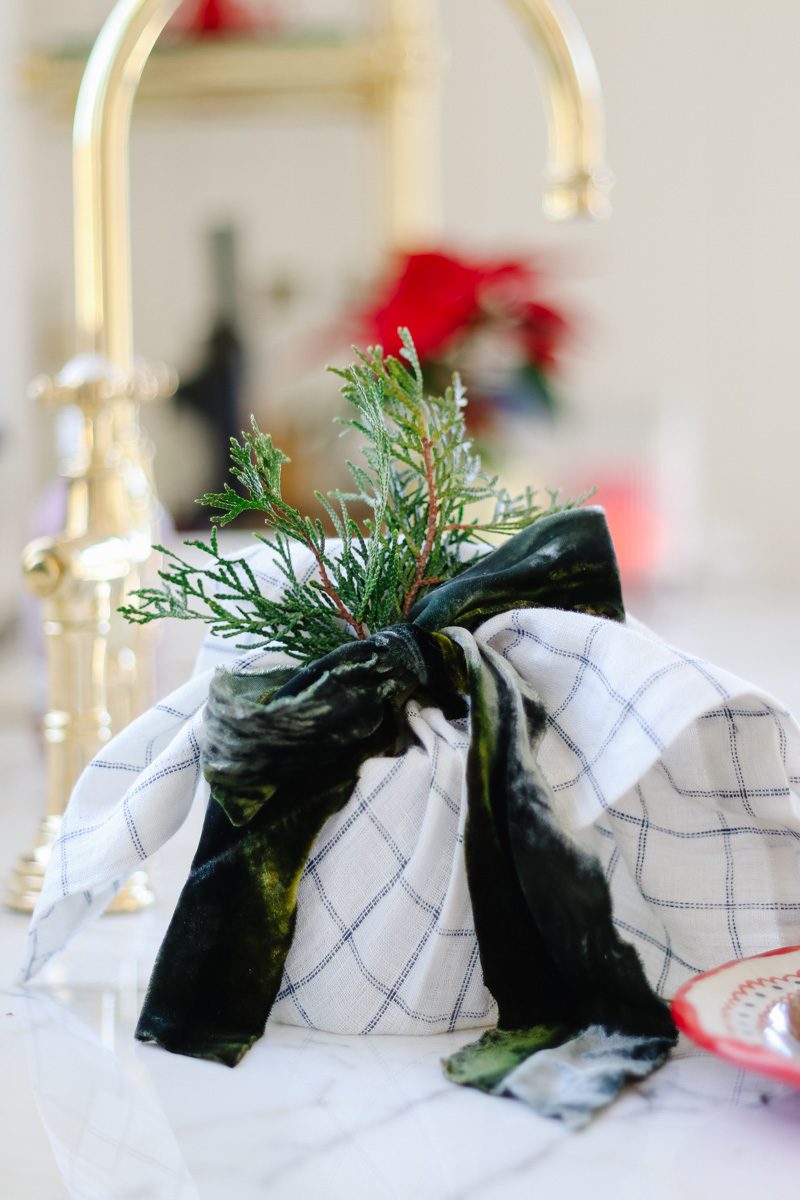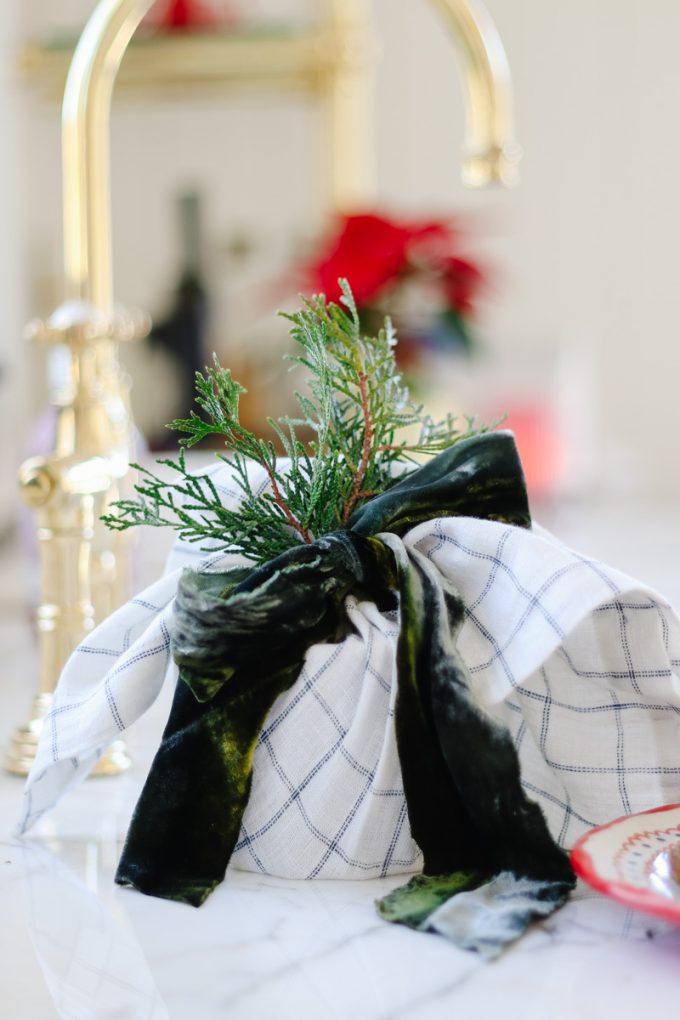 I love using unexpected items as wrapping, especially when it comes to homemade treats. So, this method for packaging cookies fits the bill. Using just a towel (or cloth napkin), ribbon and a jelly or mason jar, this is a great way to make those holiday cookies look beautiful.
Christmas Cookie Packaging for Neighbors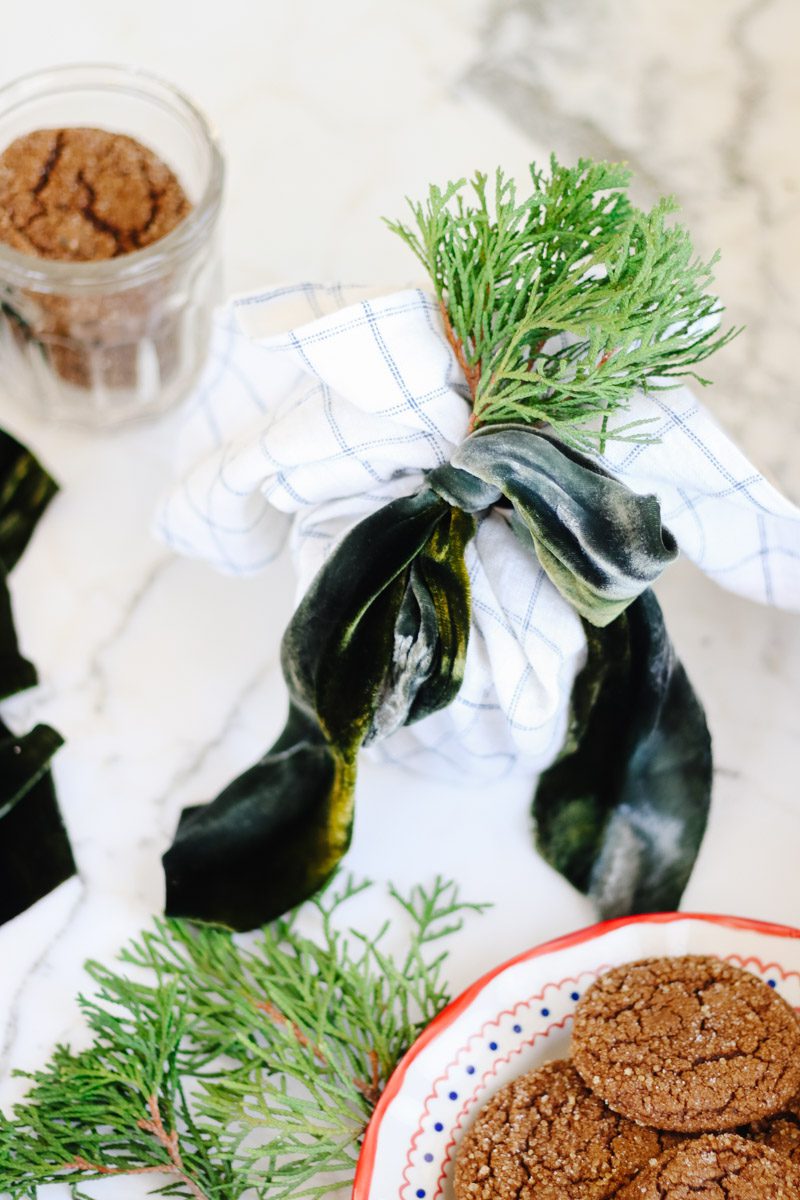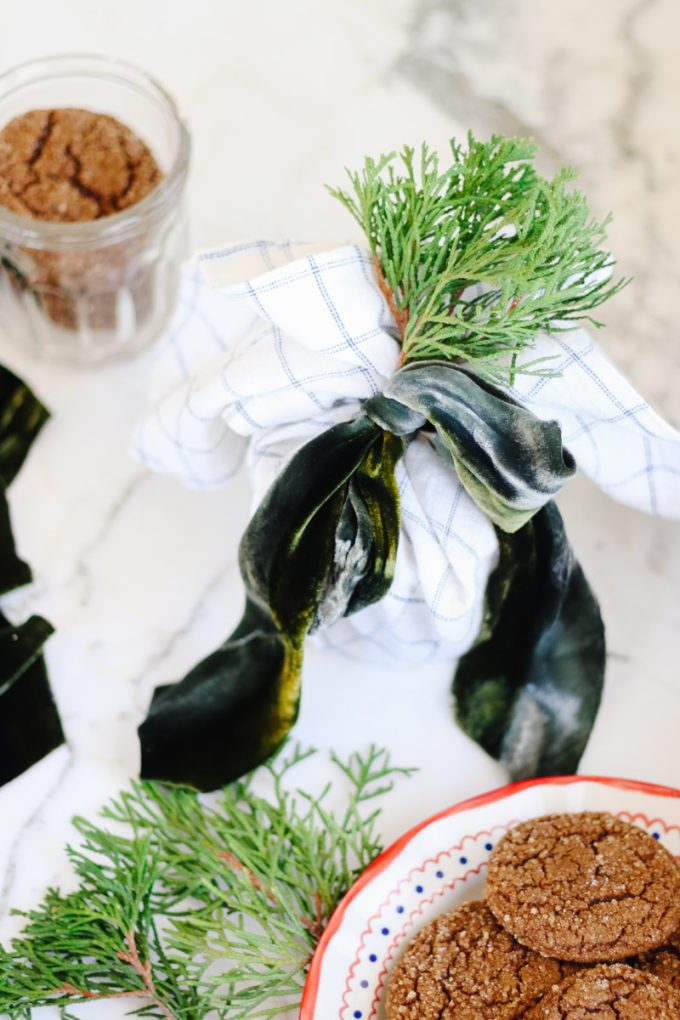 We love gifting our neighbors a package of Christmas cookies. And this year I filled jelly jars with my favorite Spicy Chewy Ginger Molasses Cookies, wrapped it in a linen tea towel and tied it with a velvet bow.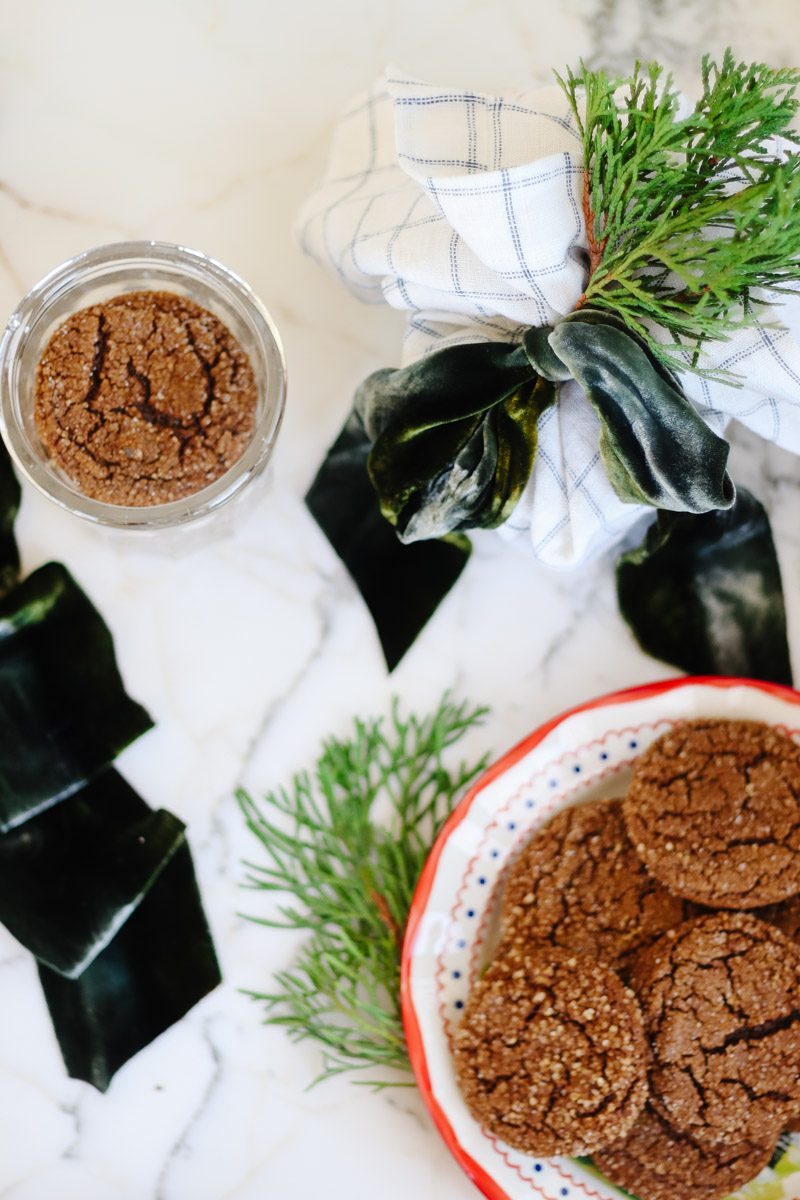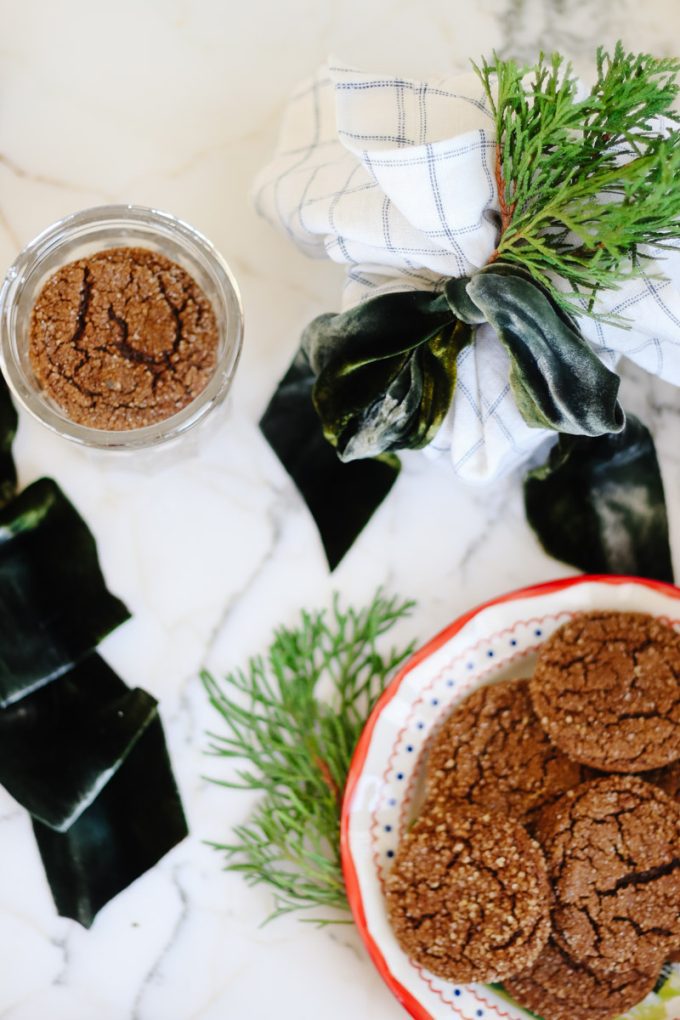 For the final festive adornment, I added a fresh clipping of cedar. The result is one of my favorite packaging for Christmas cookies.
How To Package Cookies In A Beautiful Way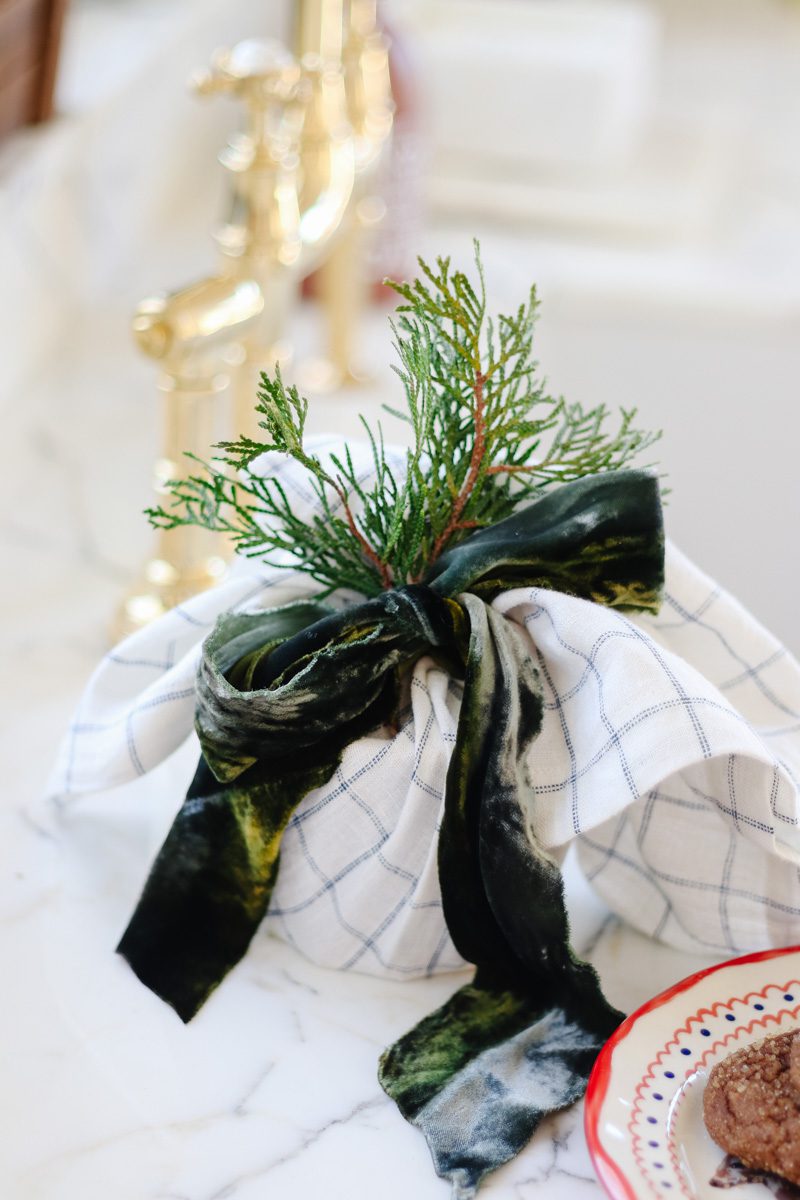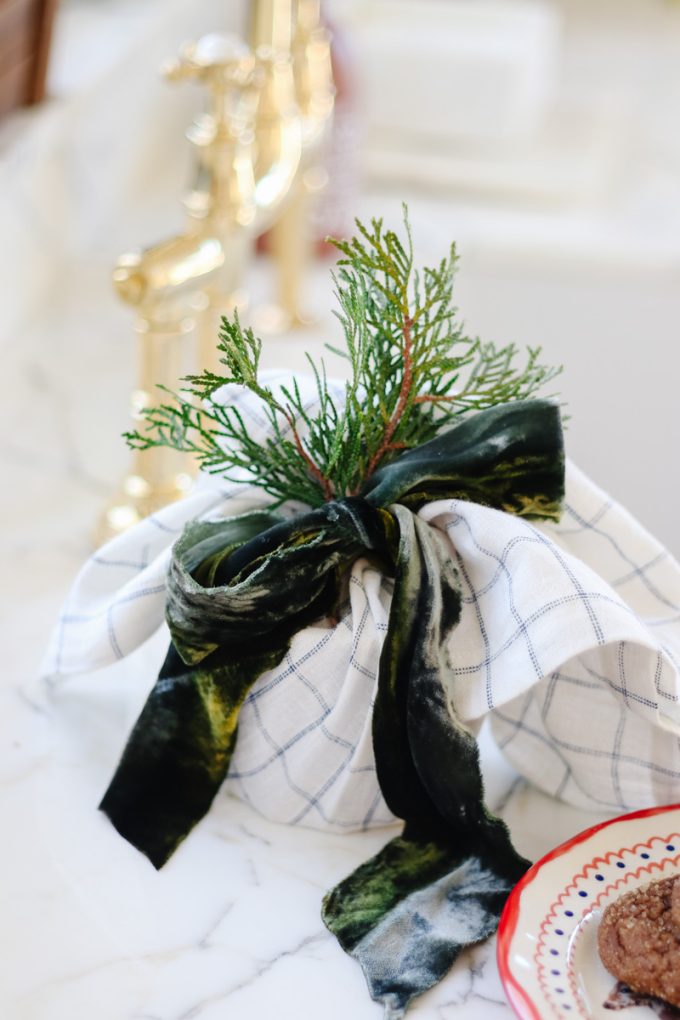 Here is what you will need to mimic this simple and beautiful Christmas Cookie Packaging.
Jelly Jars or Mason Jars wide enough for your cookies
Tea Towels or cloth napkins
Ribbon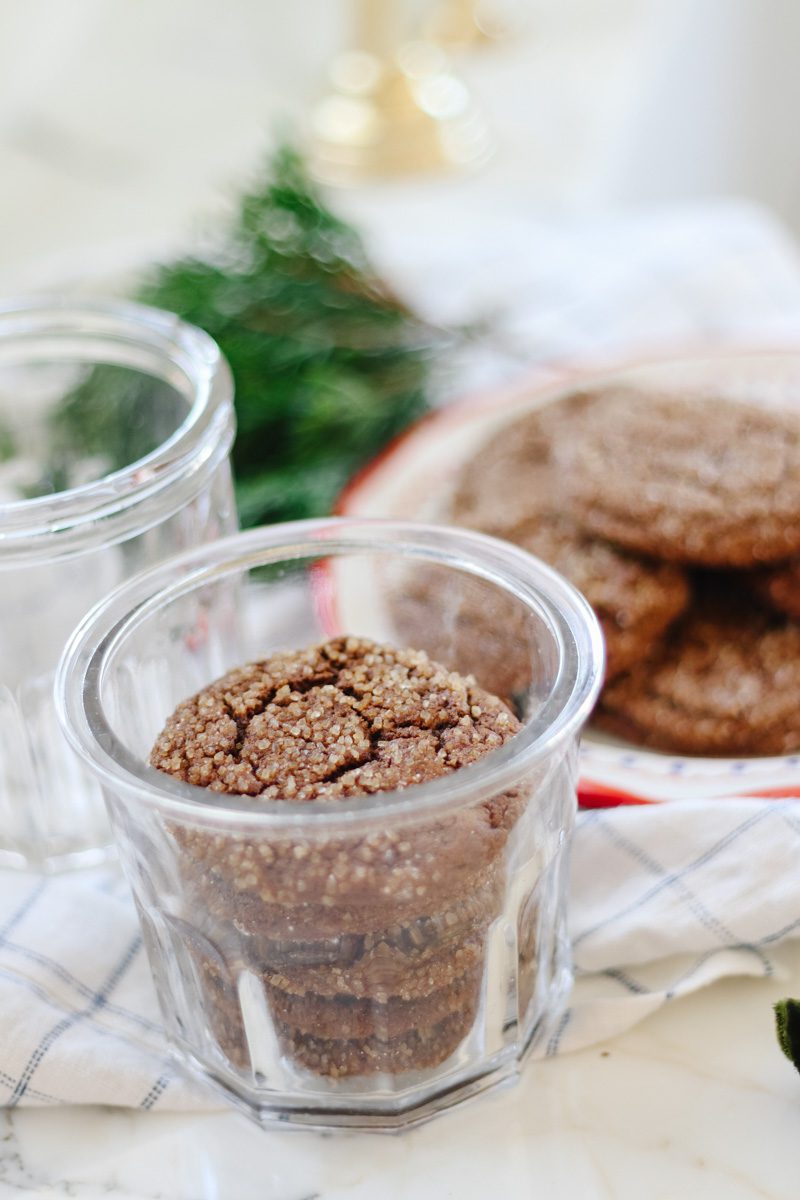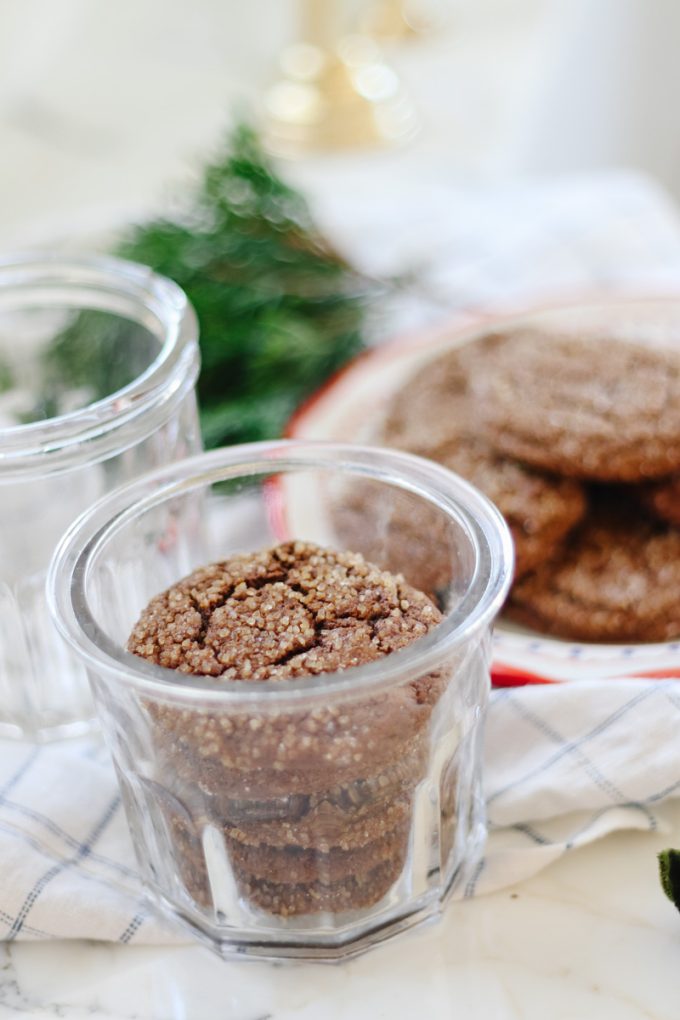 I found that my cookies fit perfectly in a jelly jar when I used this cookie scoop. Now, of course the size of your cookies will vary based on your recipe. But, for my Ginger Molasses Cookies and this cookie scoop, they turned out perfect.
First, place your cookies in your glass jar. You can choose to use a lid or not. Depending on the time in between when you package up your cookies and present them to your recipient, you may want to either wrap the cookies in parchment paper or place a lid on the jar.
Next, place the jar in the middle of your cloth napkin or towel. Pull each corner up until all 4 meet. Tie a ribbon at the top of the jar to secure your package.
Tuck a sprig of fresh greenery in the ribbon before giving to your friends or neighbors. I love to use rosemary, cedar, redwood or any other evergreen.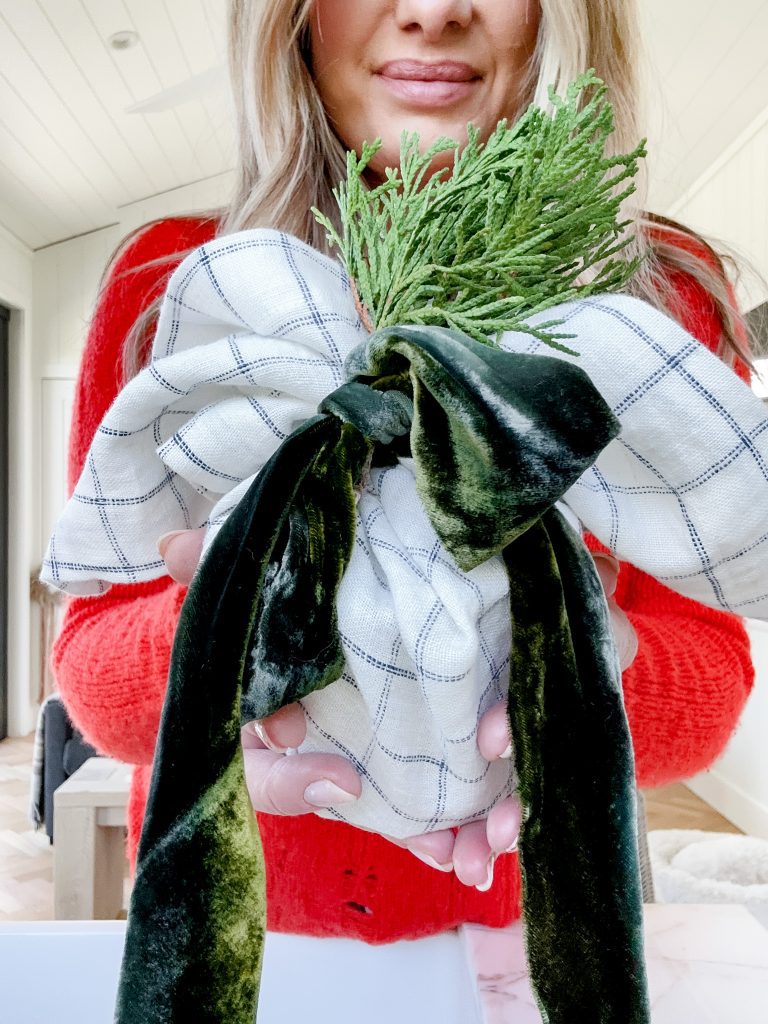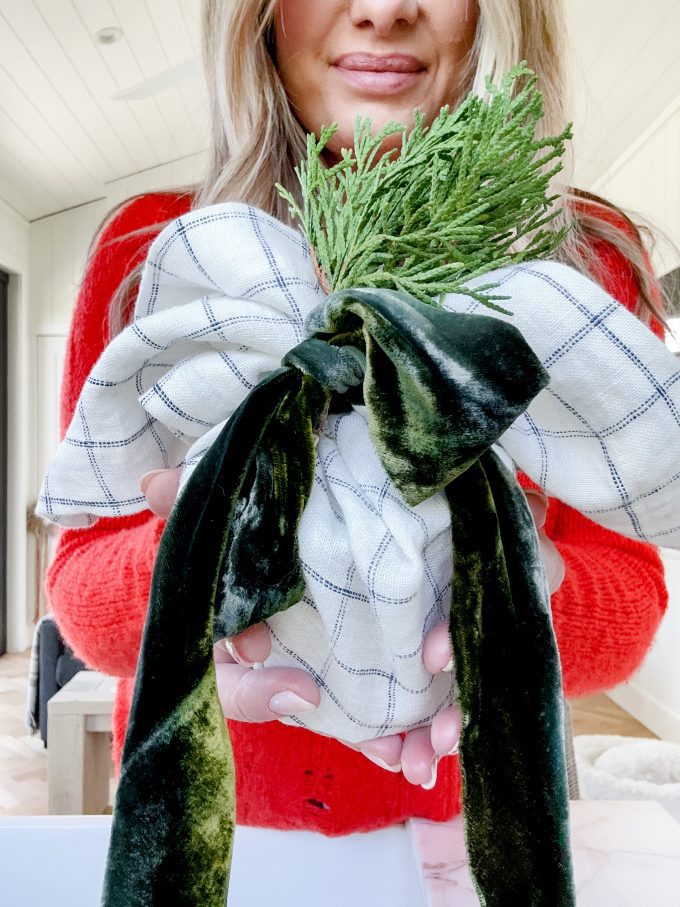 Enjoy this simple and beautiful Christmas cookie packaging idea!
Furoshiki Wrapping For Baked Goods
A few years ago I shared these two furoshiki methods for wrapping your baked goods for gifting.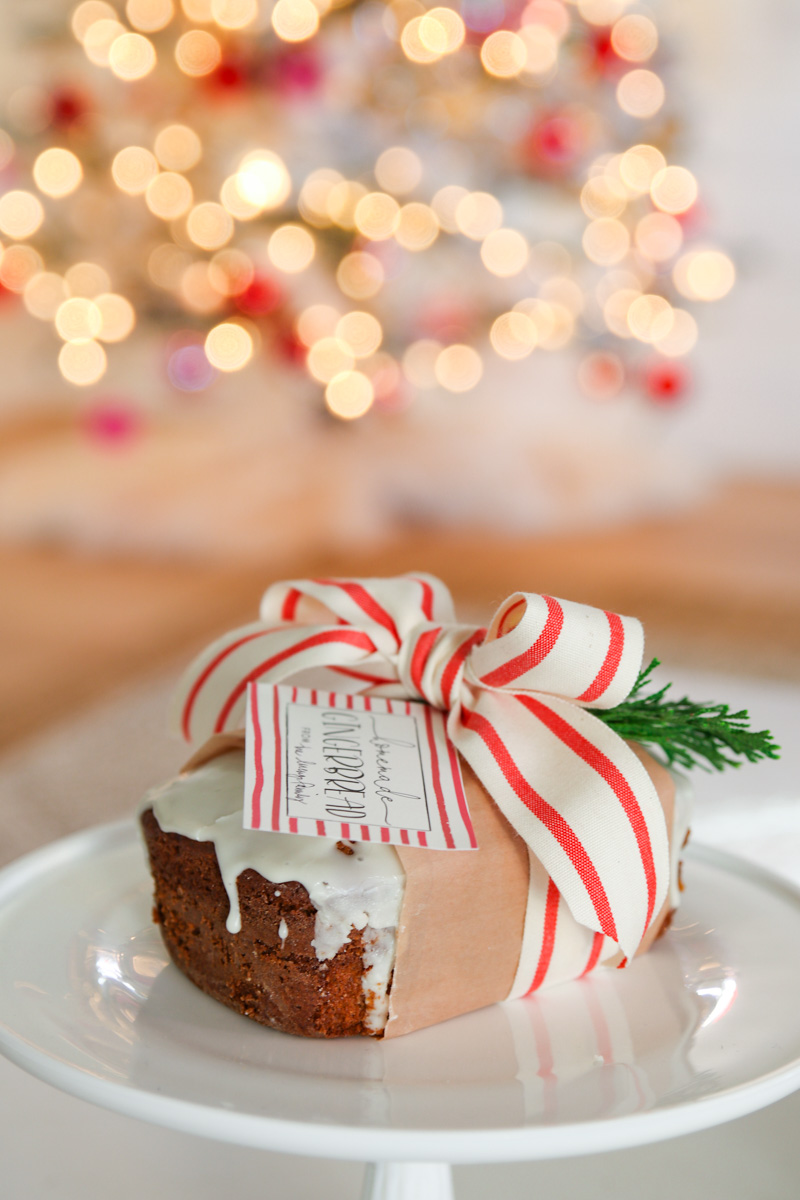 You can check out the post for directions and more details HERE.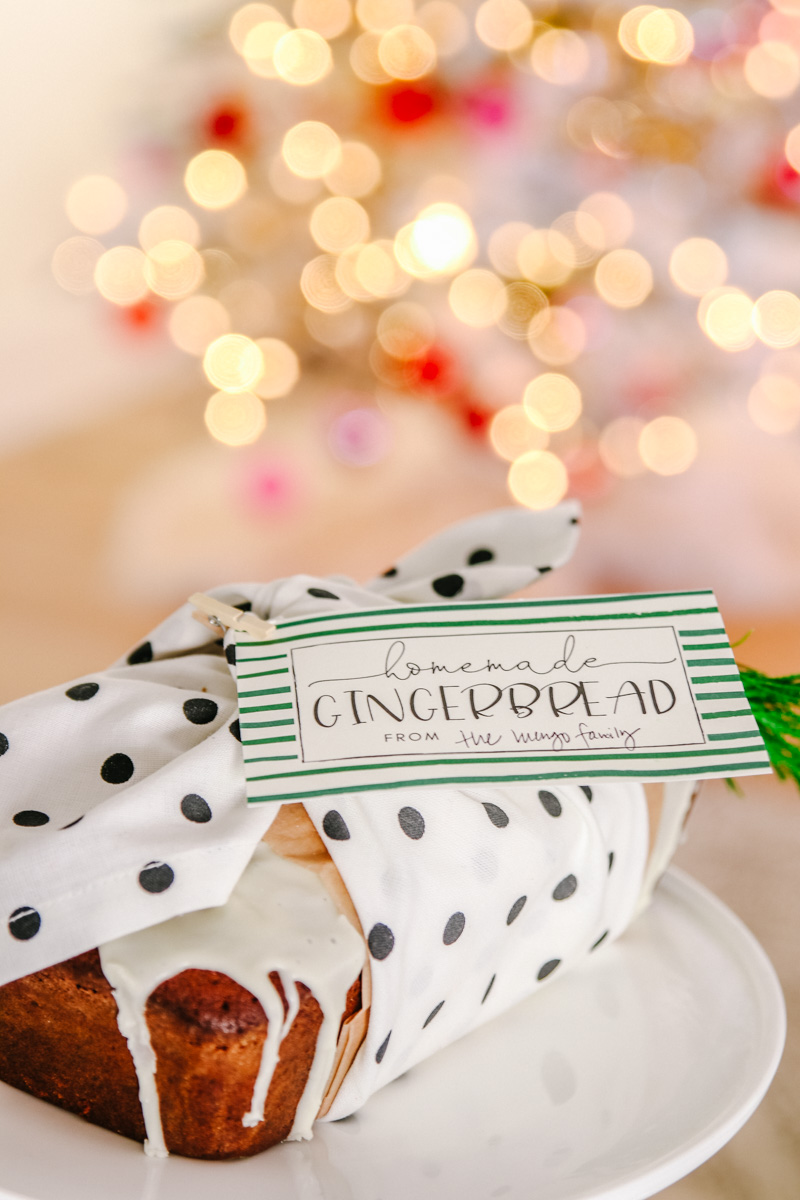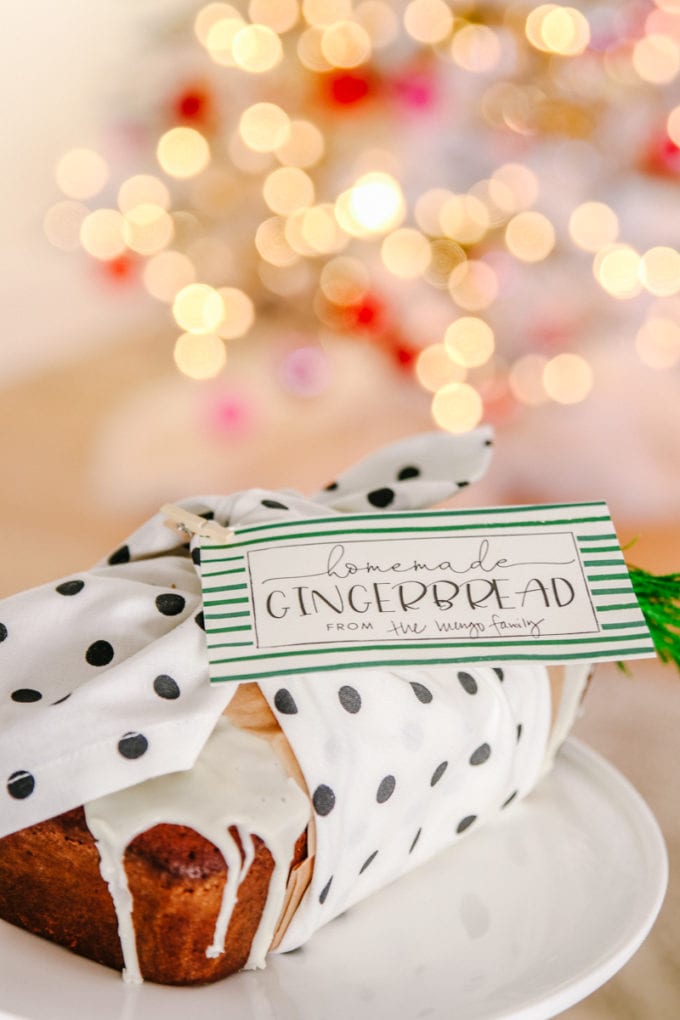 More Gift Wrapping Ideas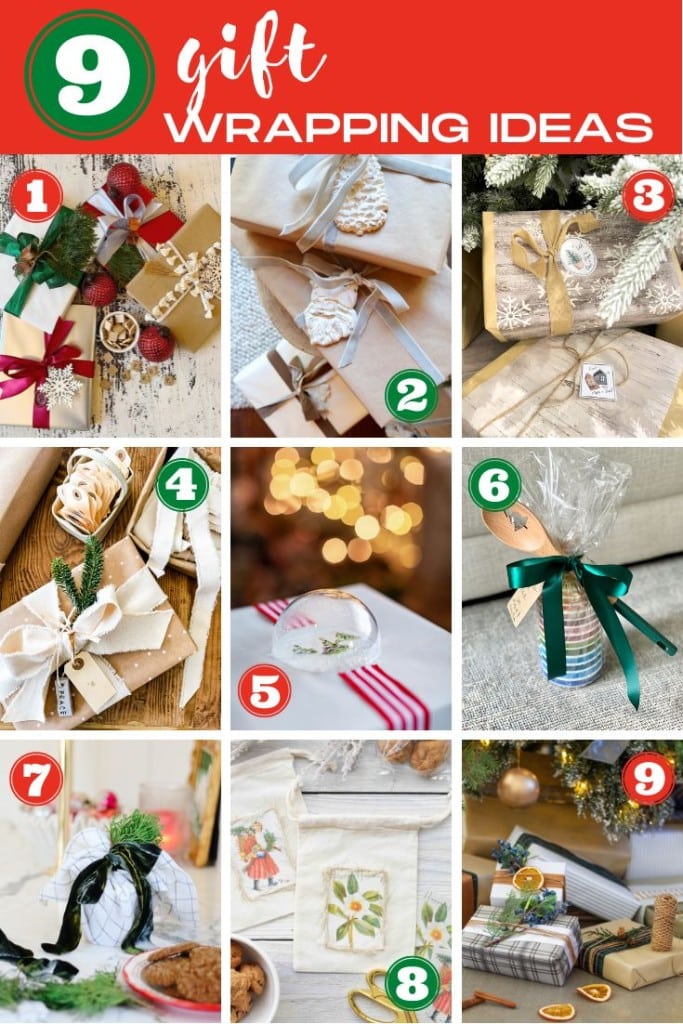 Blogger's Best Gift Wrapping Ideas