Make these cute and cozy DIY Yarn Hat Christmas Ornaments. The perfect holiday craft for kids and adults!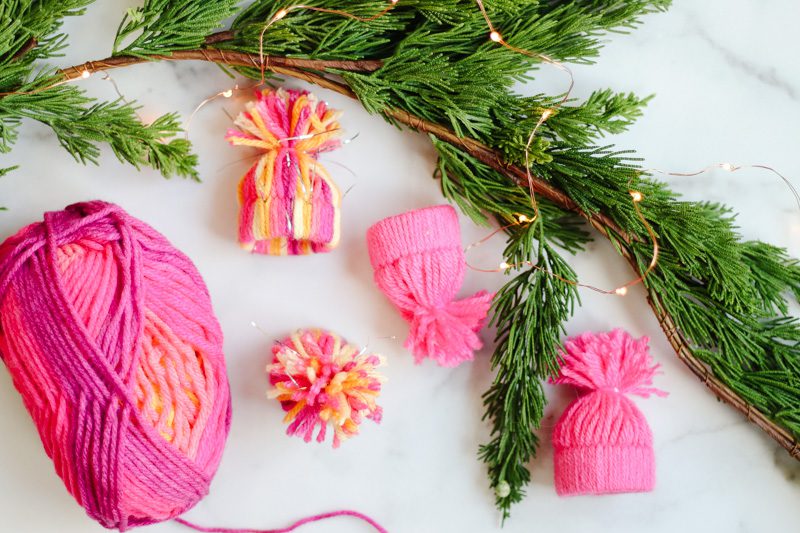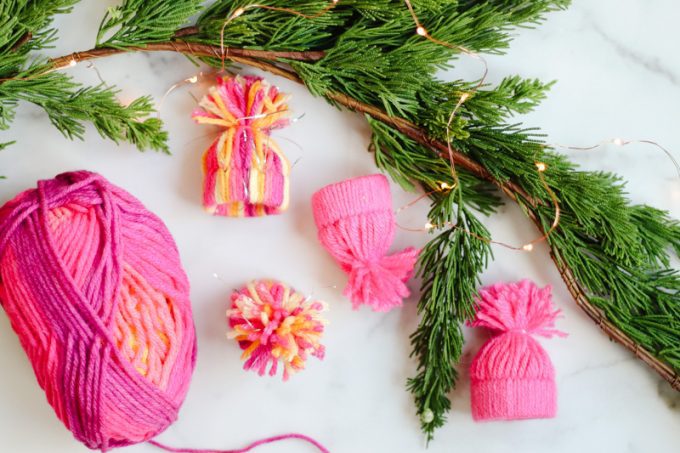 DIY Yarn Hat Christmas Ornament
This year my daughter is so excited for Christmas and we have been decorating up a storm! I love getting her involved in the process. A few years ago we made DIY pom pom hat ornaments and we loved how they turned out. So, we decided to make more this year to coordinate with our Colorful Snowflake Christmas Tree.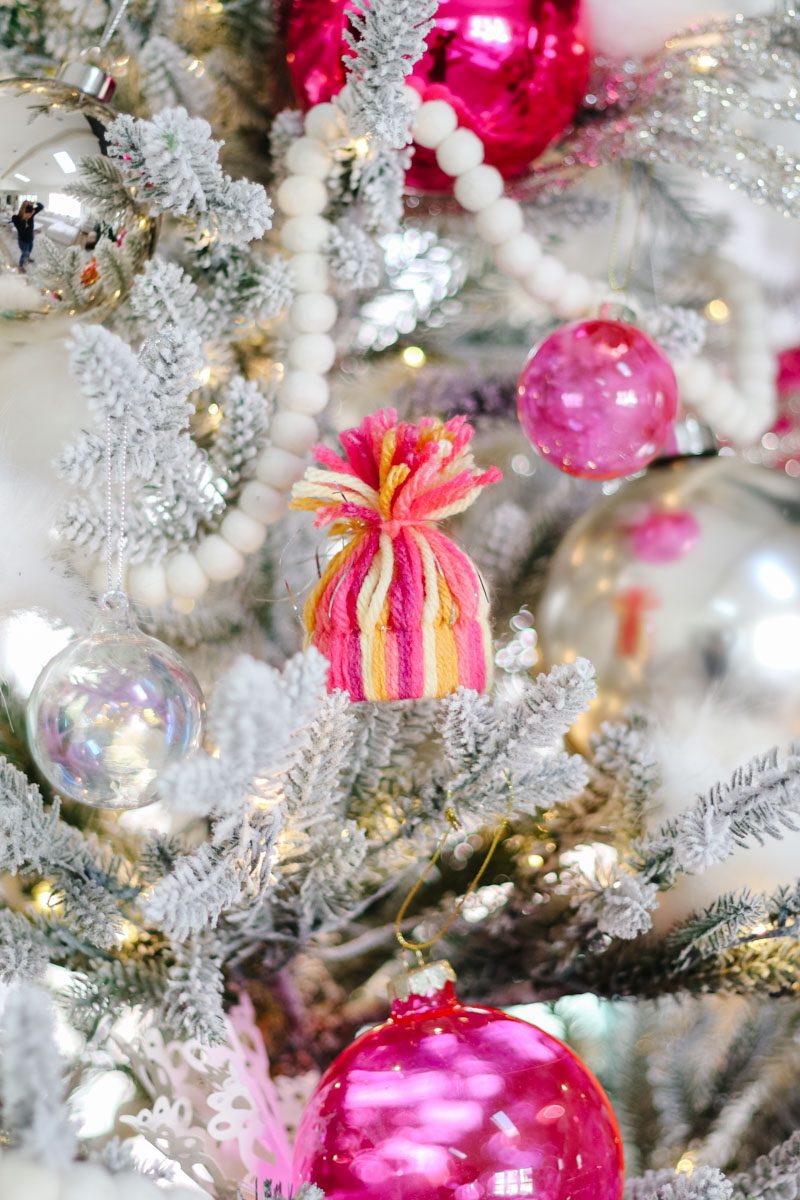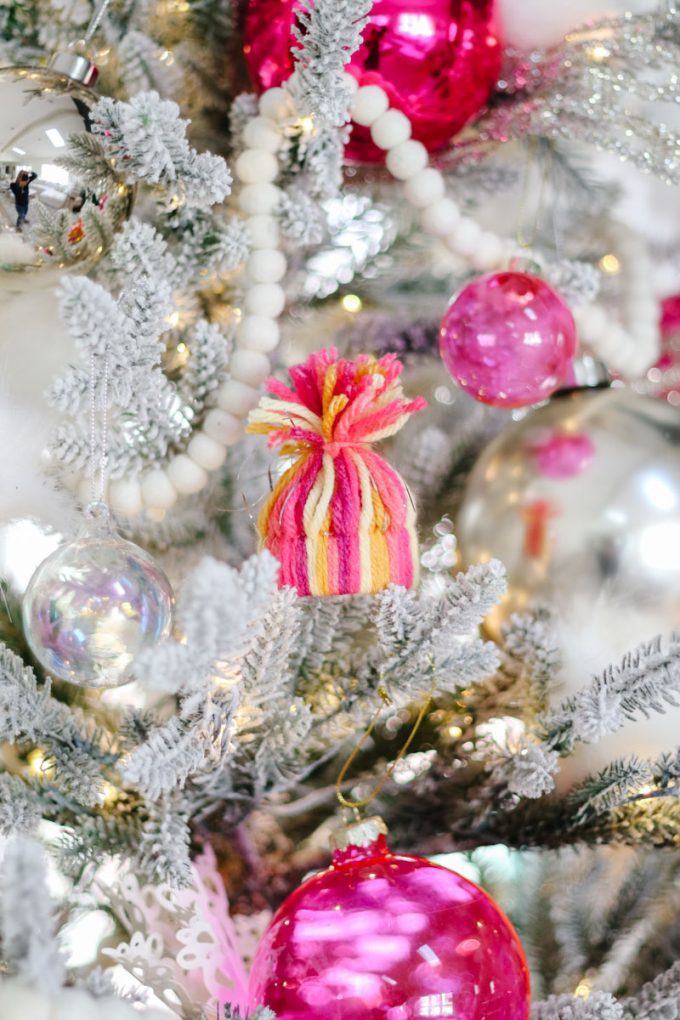 We had so much fun crafting on a rainy Saturday and watching The Holiday together. I'll show you how easy it is to make these cute DIY Yarn Hat Ornaments so you can make some for your tree too!
How To Make A Yarn Hat Out Of A Toilet Paper Roll
To make these cute DIY Christmas ornaments you only need a few supplies.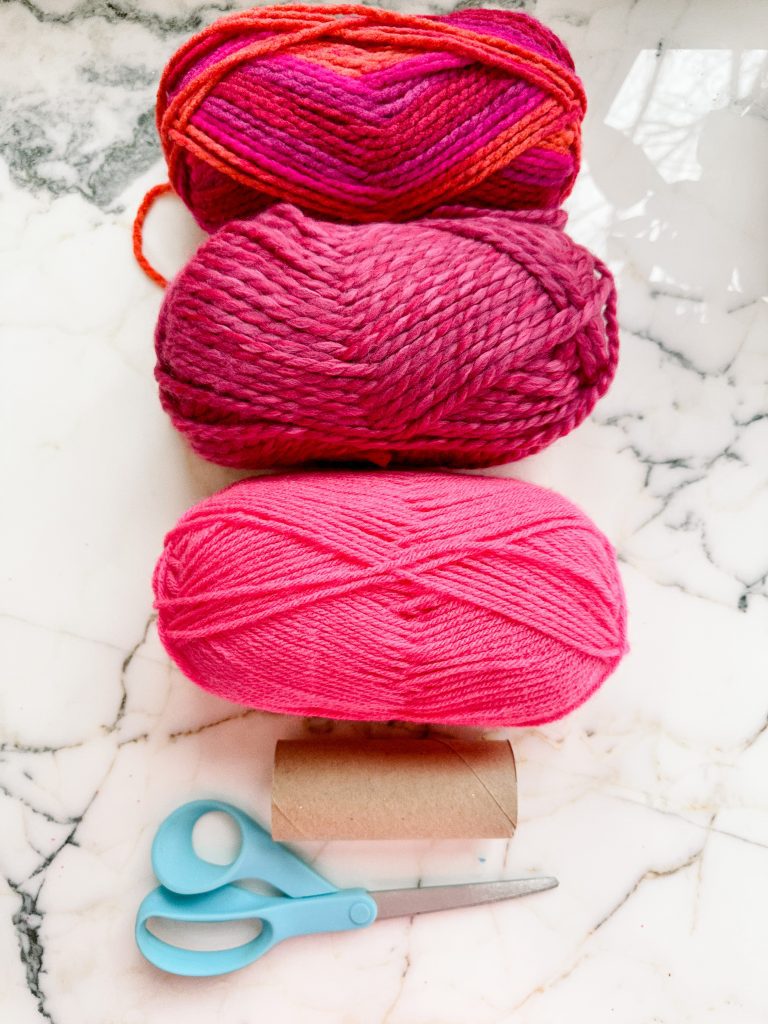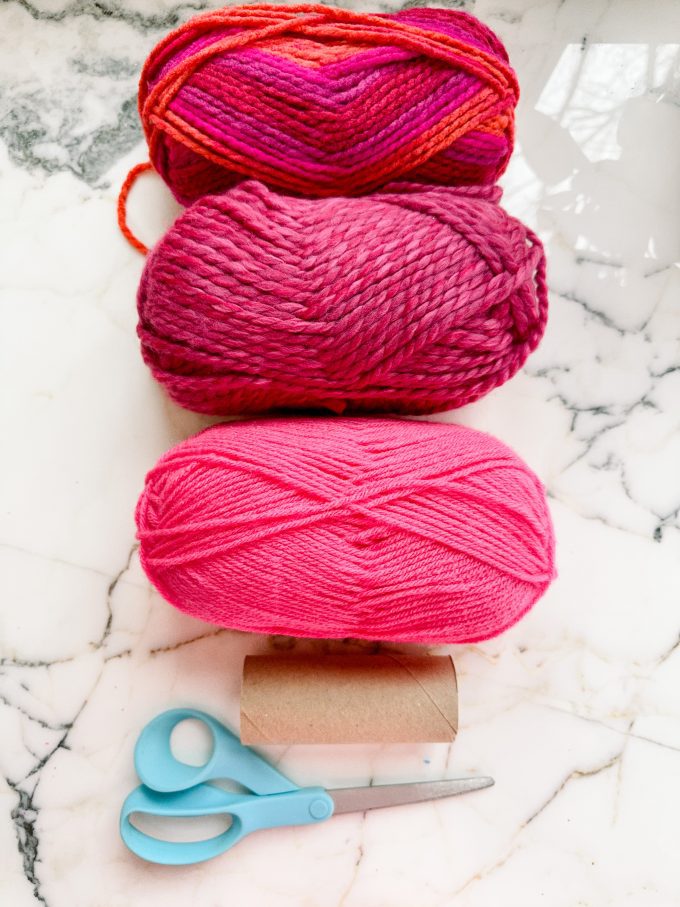 A toilet paper or paper towel roll
Yarn (any thickness or color) cut into 12″ strips
Scissors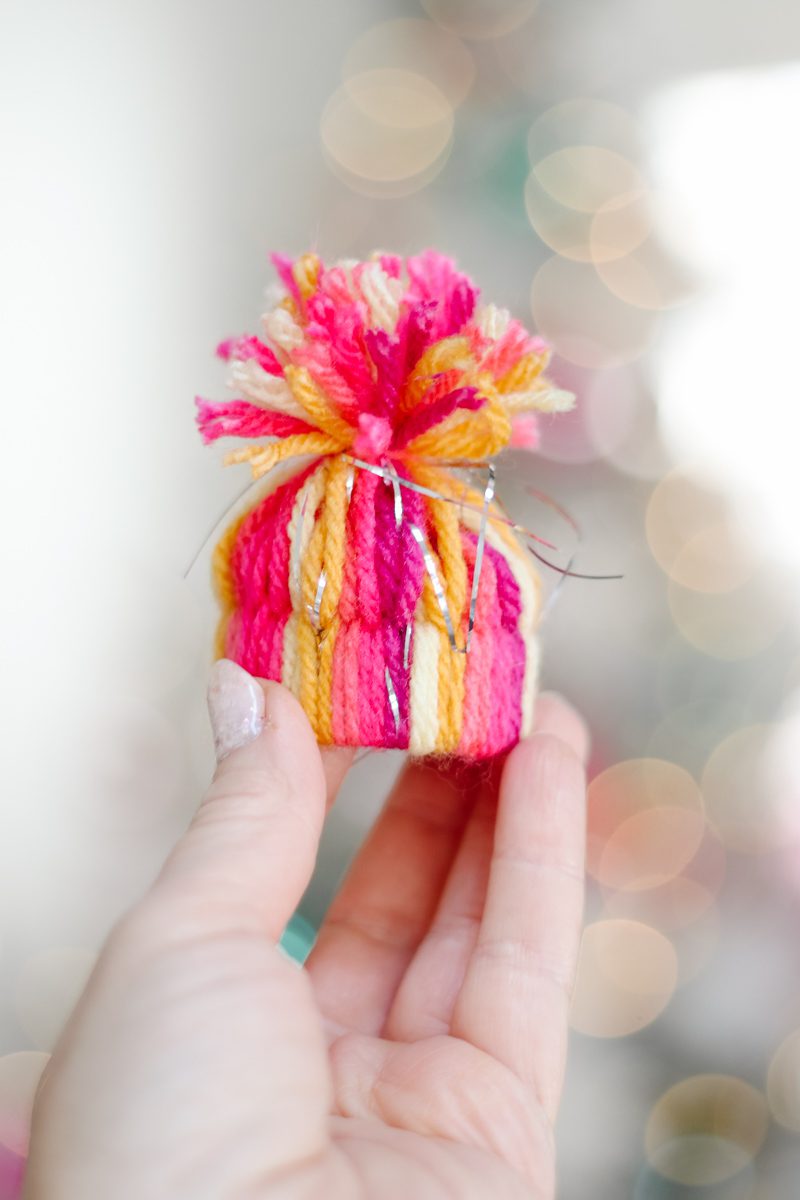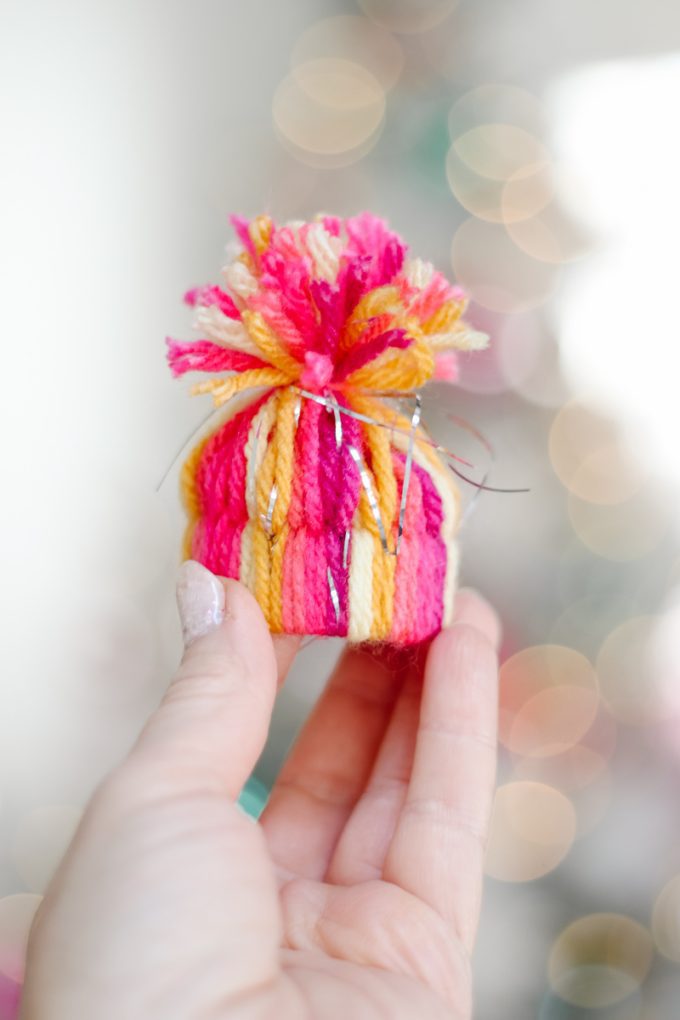 Cut your paper towel (or toilet paper) roll into strips about 1/2″ thick.
Then take your yarn and tie it around the cardboard. Fold the yarn in half then pull it through the center of the roll and back over the top. Loop the ends into the top loop and pull to secure. This part is hard to explain so I'm including some detailed pictures and a video to help you.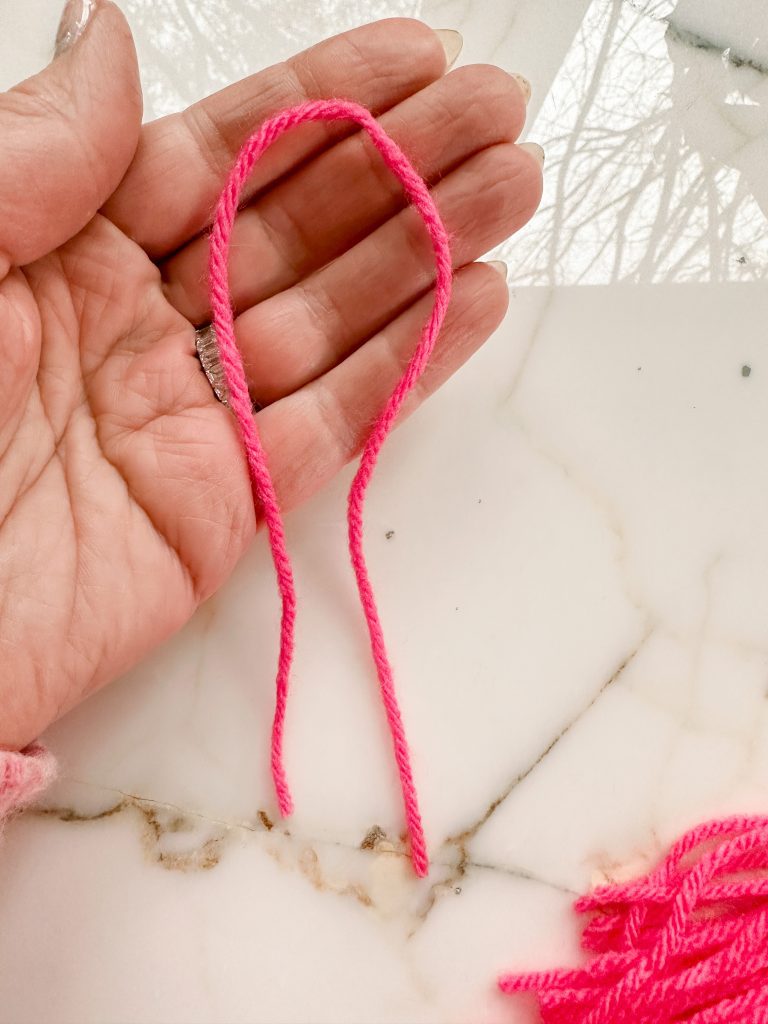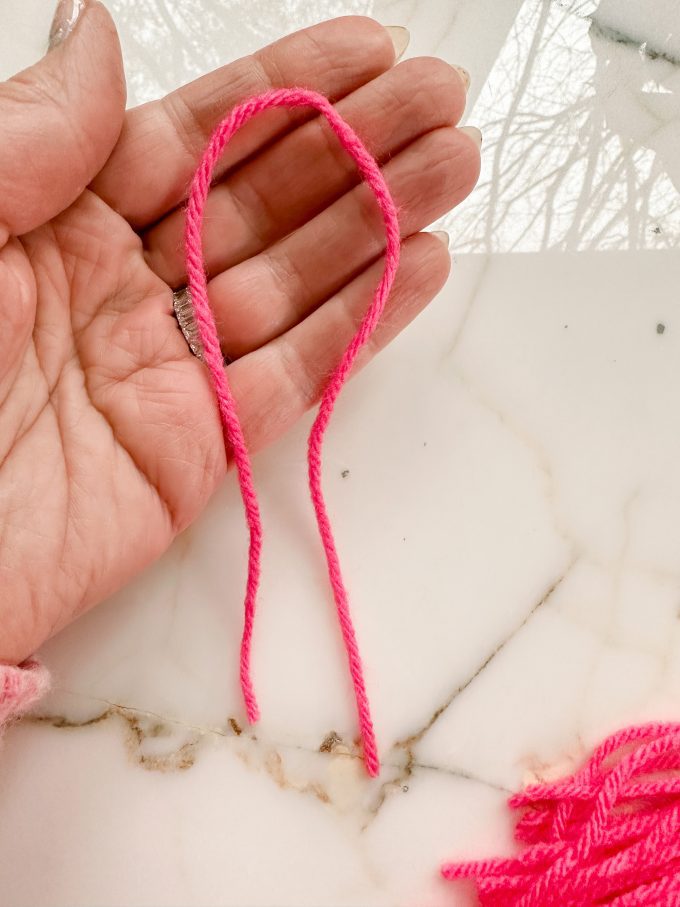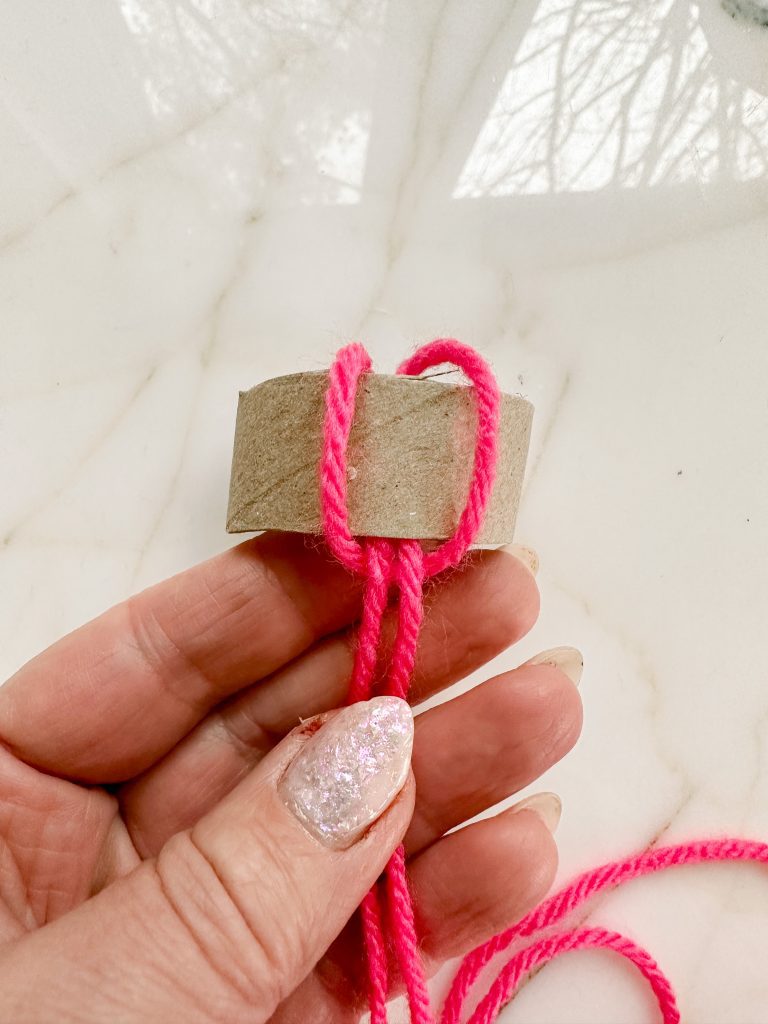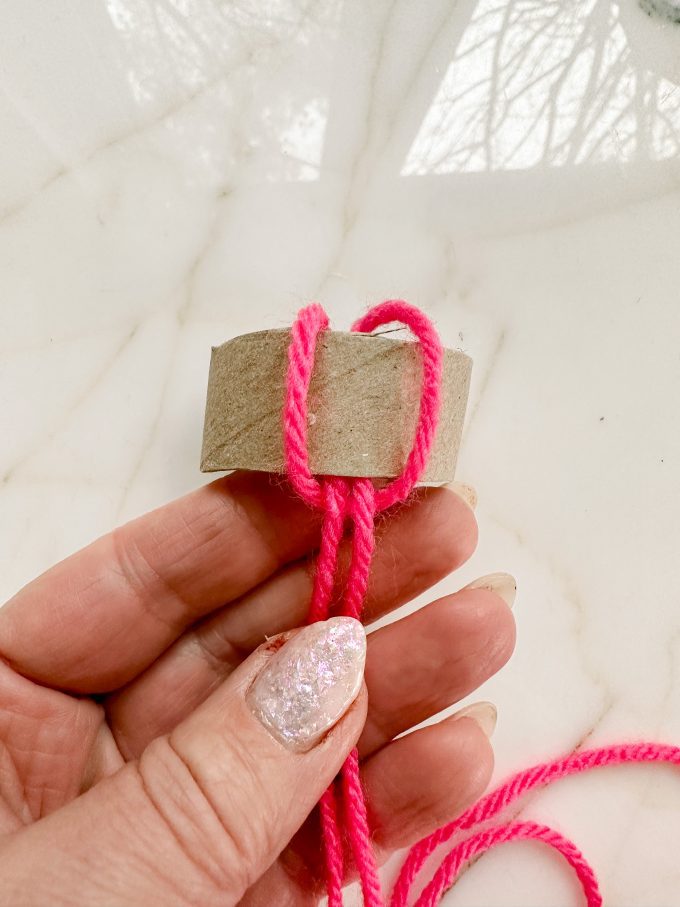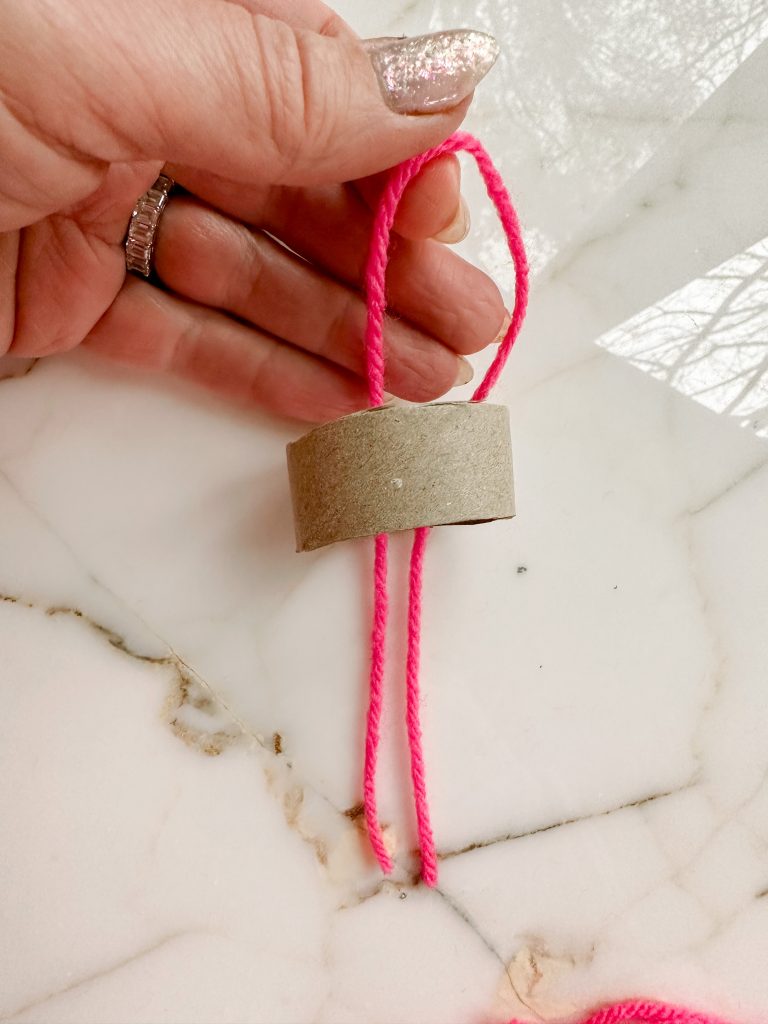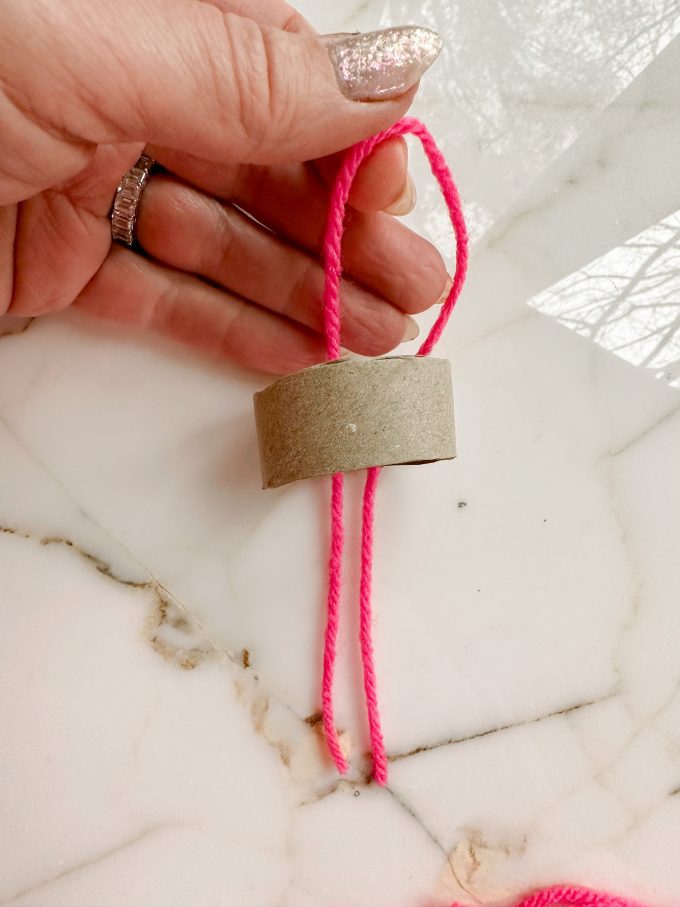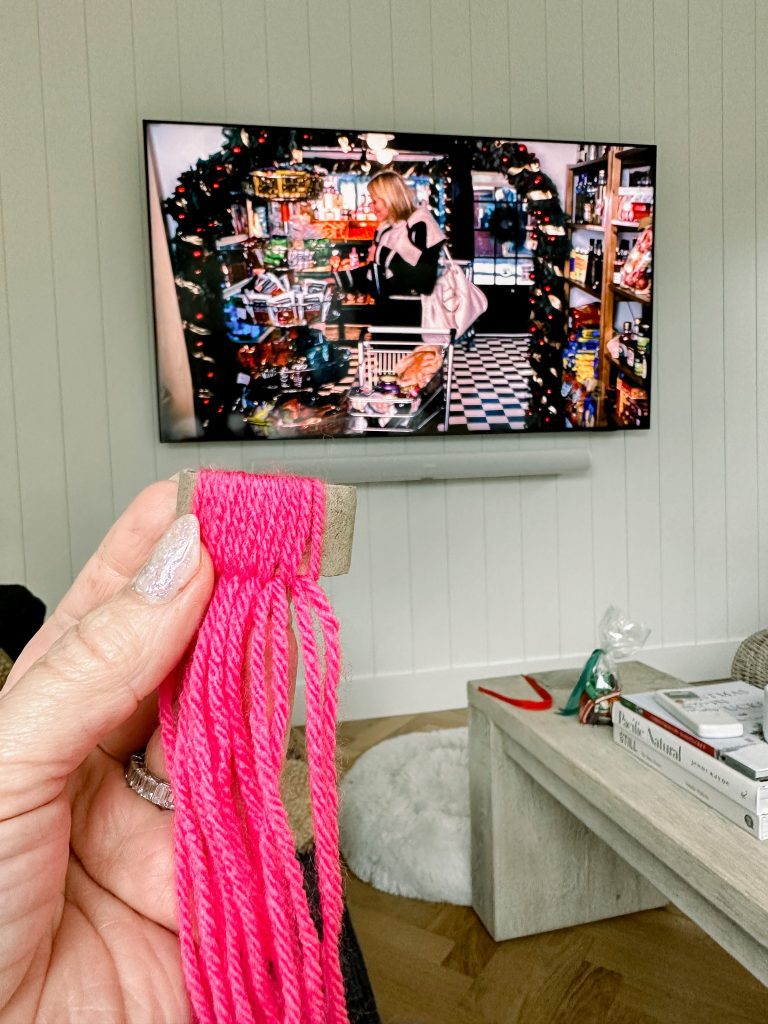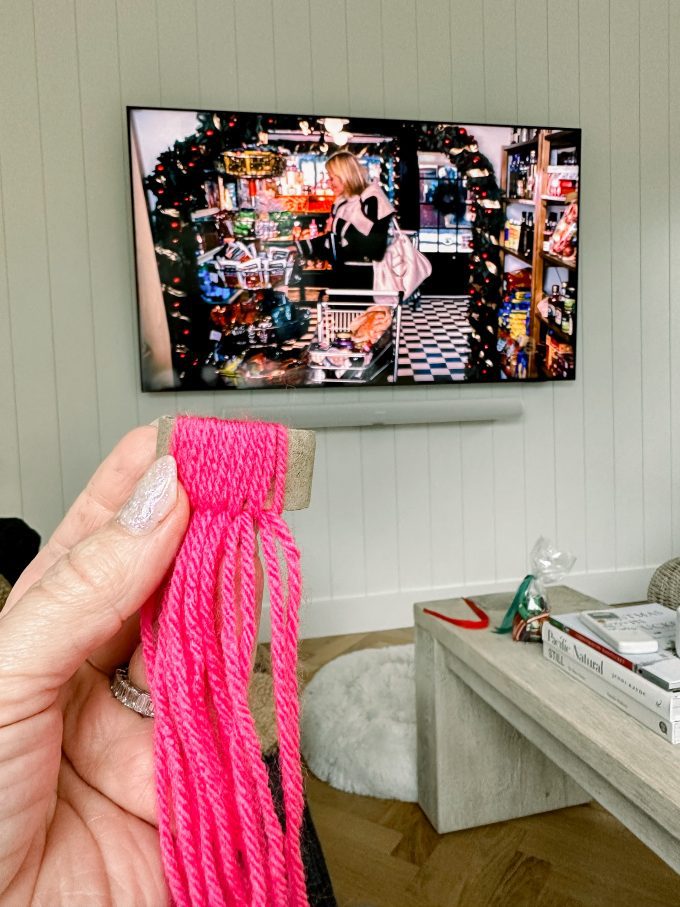 Put on a movie and keep tying the yarn onto the cardboard until you have gone all the way around and the strings are tight together.
Next, tie a piece of yard around the loose ends to create the beanie shape. Then, using a sharp pair of scissors, cut the ends off creating the pom pom top.
Depending on the thickness of your yarn, each hat ornament will take about 10 minutes to make, start to finish.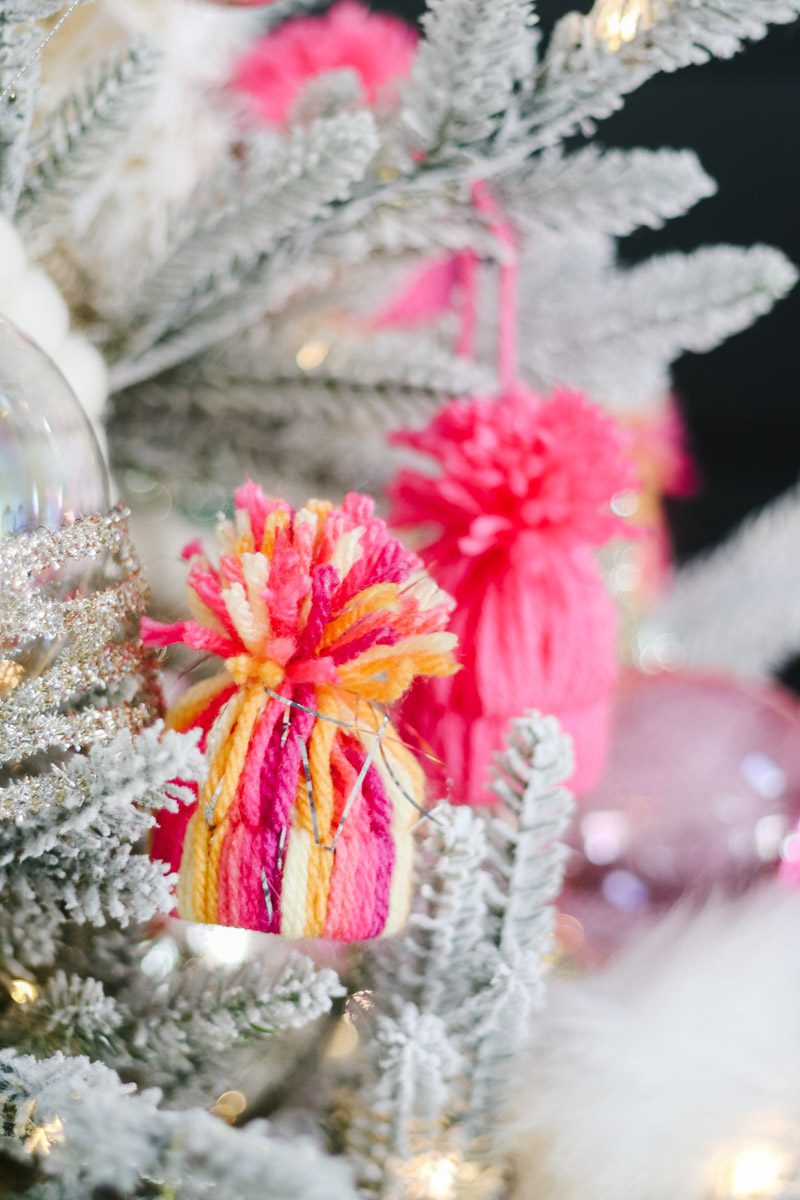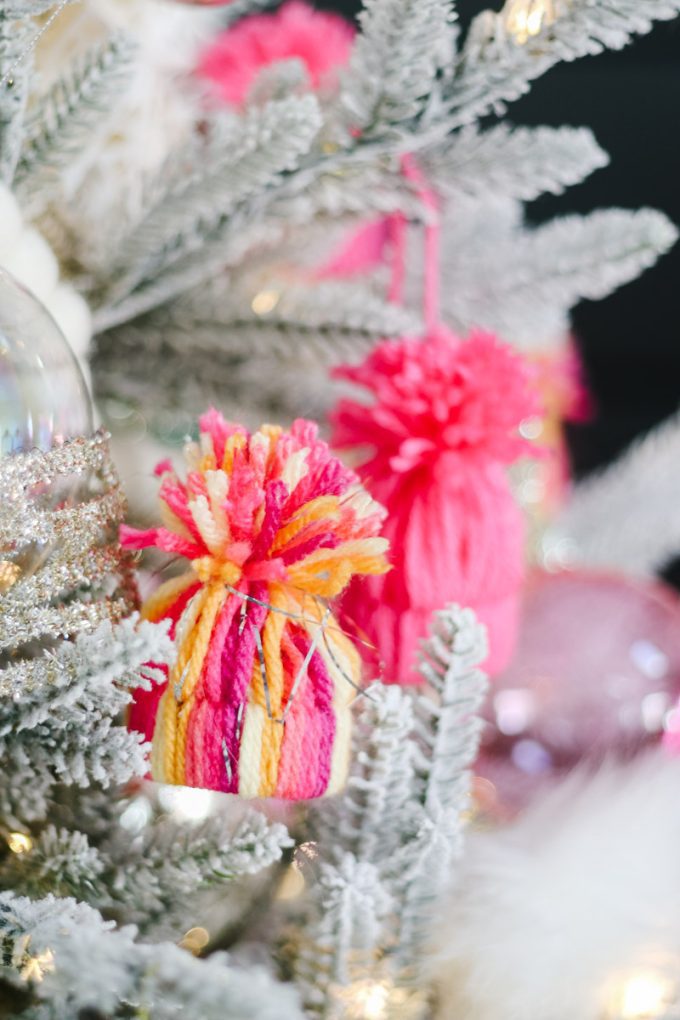 You can leave one piece of yard long and tie it in a knot to hang on your tree. Or, skip the loop and place the hats on the branches like we did. They stay put without any fuss.
DY Video
Here's a quick video showing you how to make these DIY Yarn Hat Ornaments. If you are more of a visual person like I am, you may find this helpful ;).
Handmade Yarn Ornaments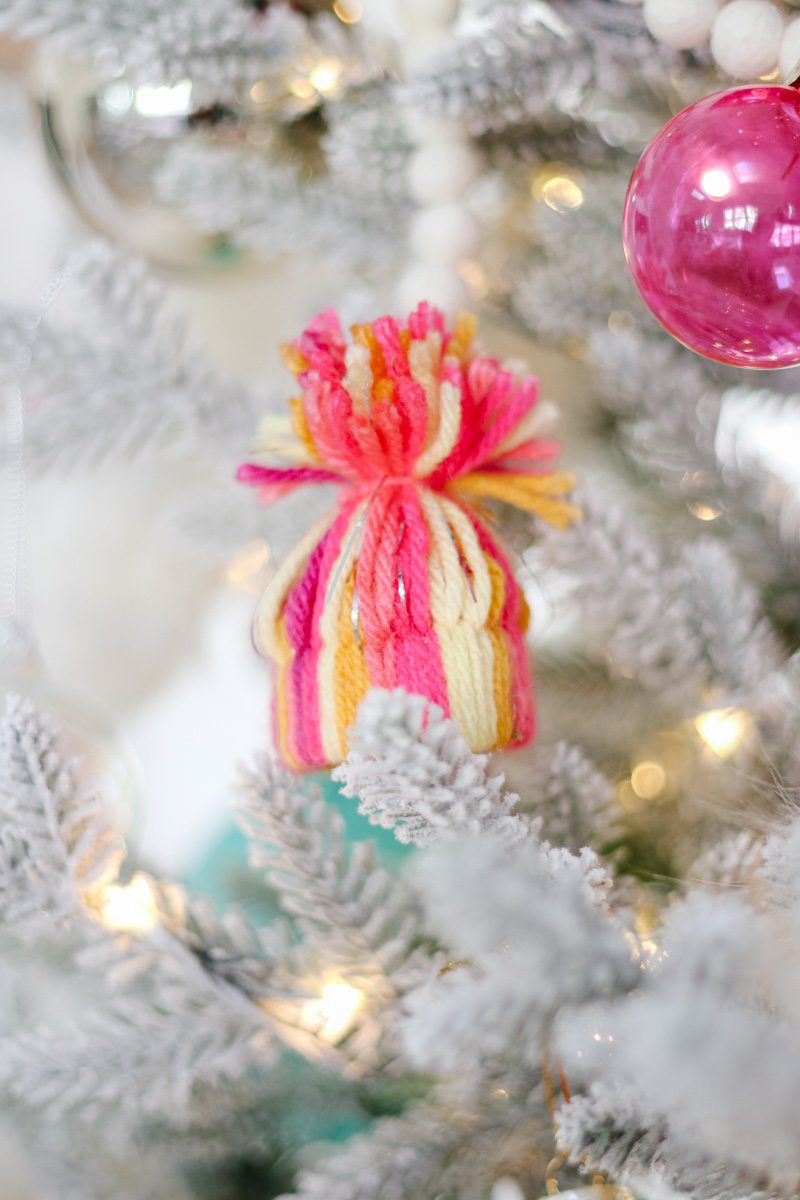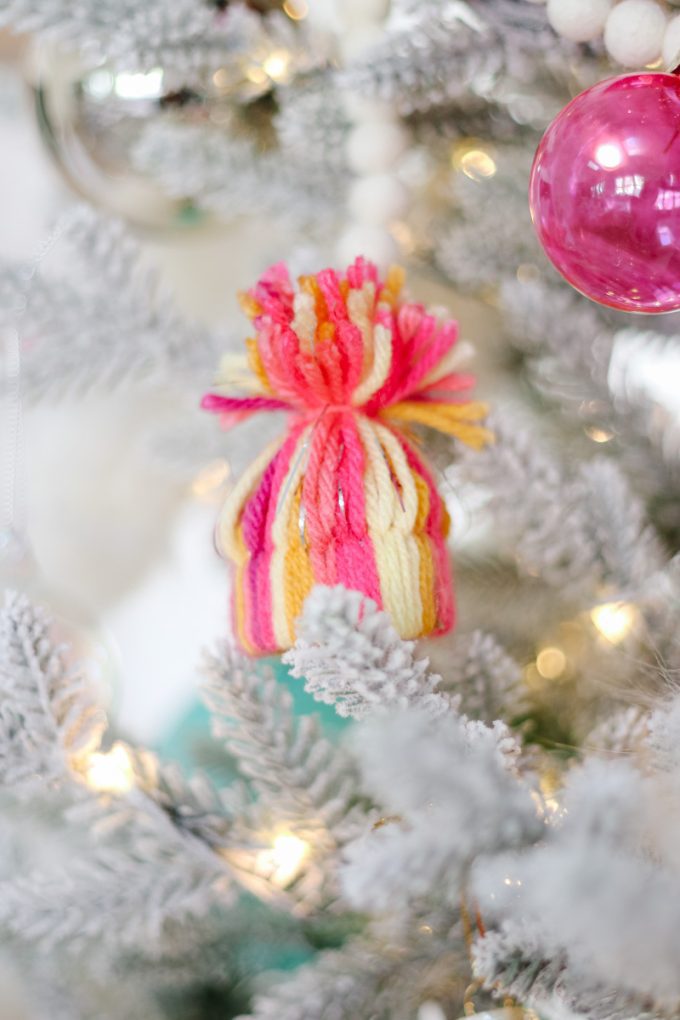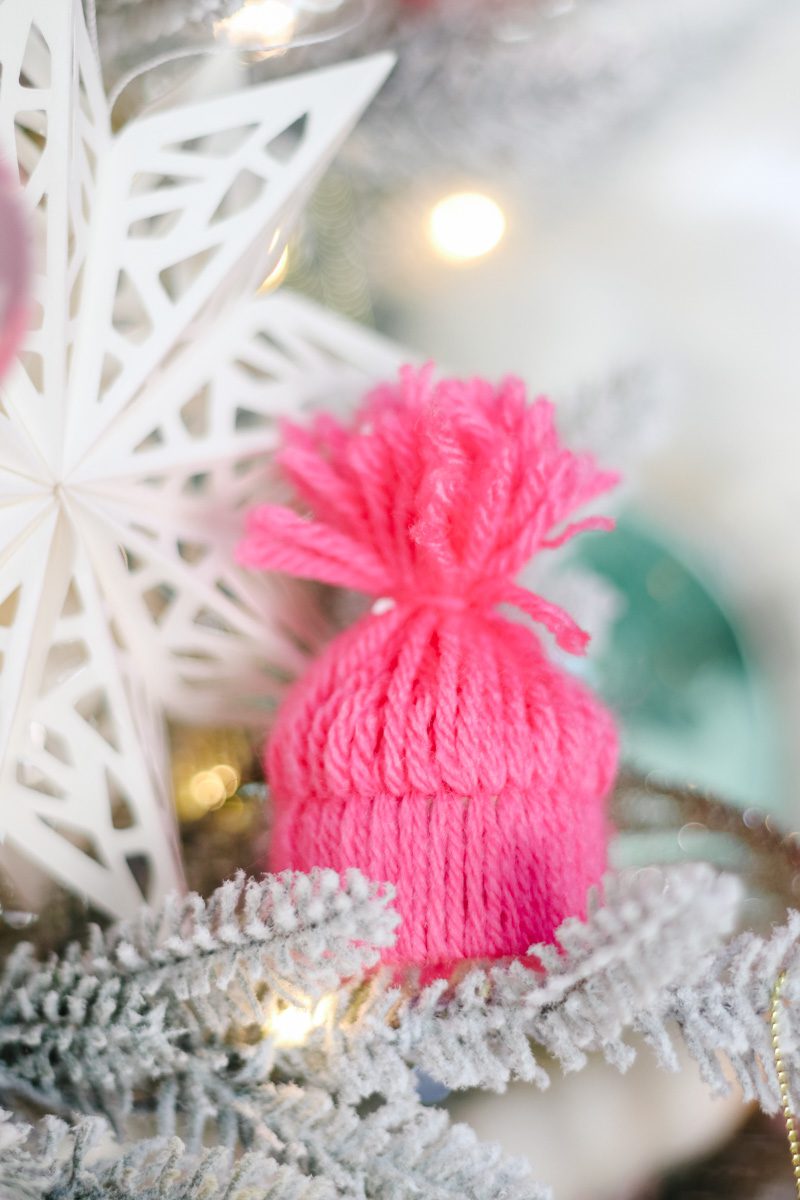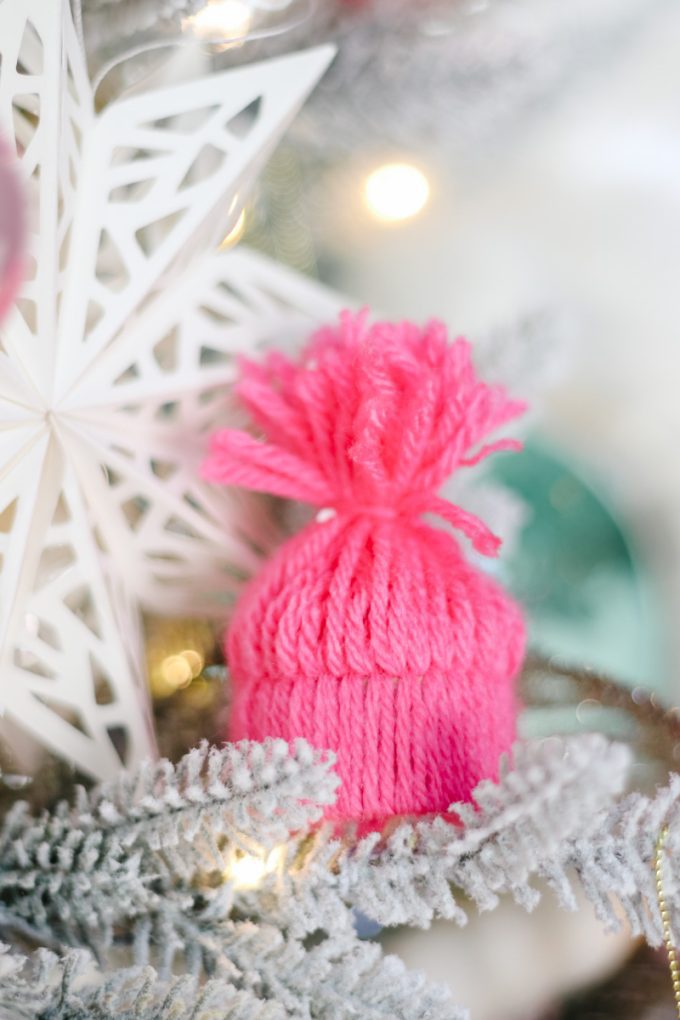 These DIY yarn hat ornaments are so cute and so fun to make. You can also turn them into a garland. Simply string the hats onto a thick piece of yarn and hang on your mantel or doorway. Cute and easy DIY Christmas decorations!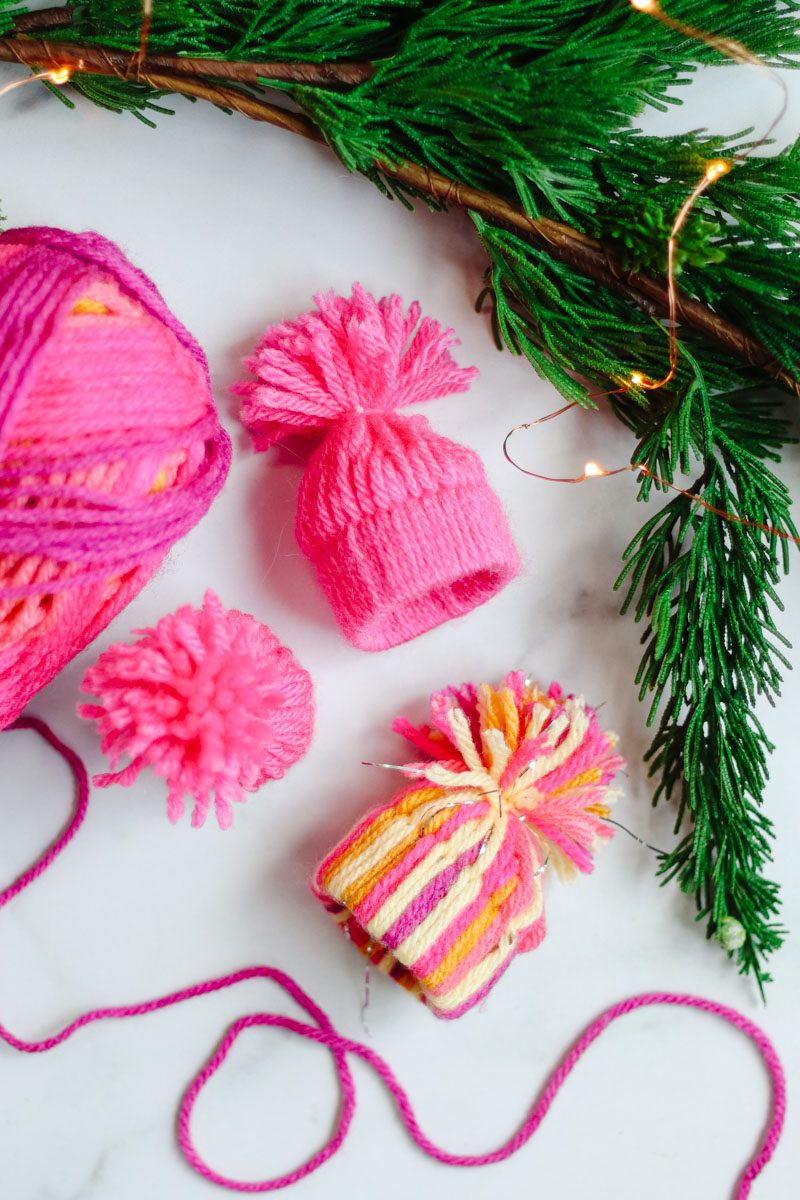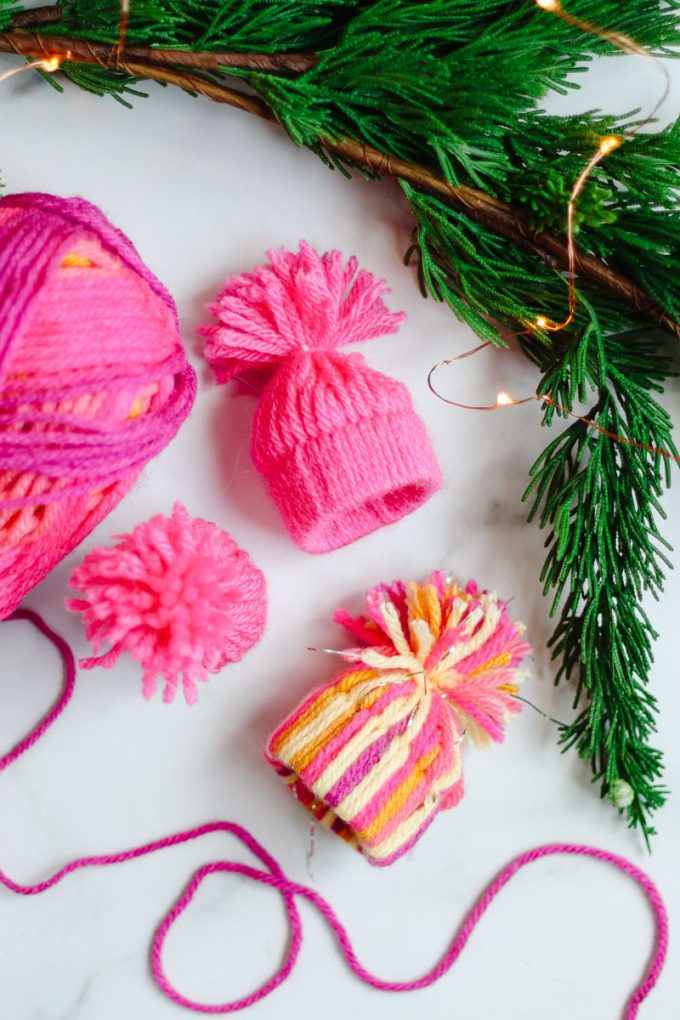 More DIY Christmas Ornament Ideas
Check out these beautiful DIY Christmas ornament ideas that my friends are sharing today. To visit their post, simply click the corresponding numbered link to see instructions for making these! Enjoy!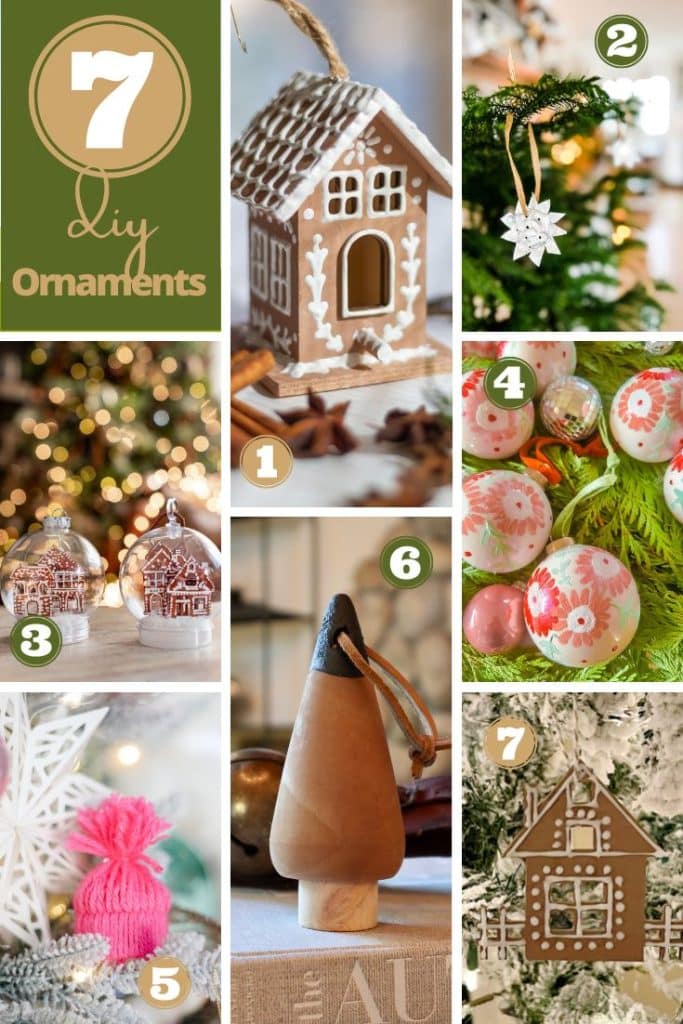 Pin This Image To Save For Later