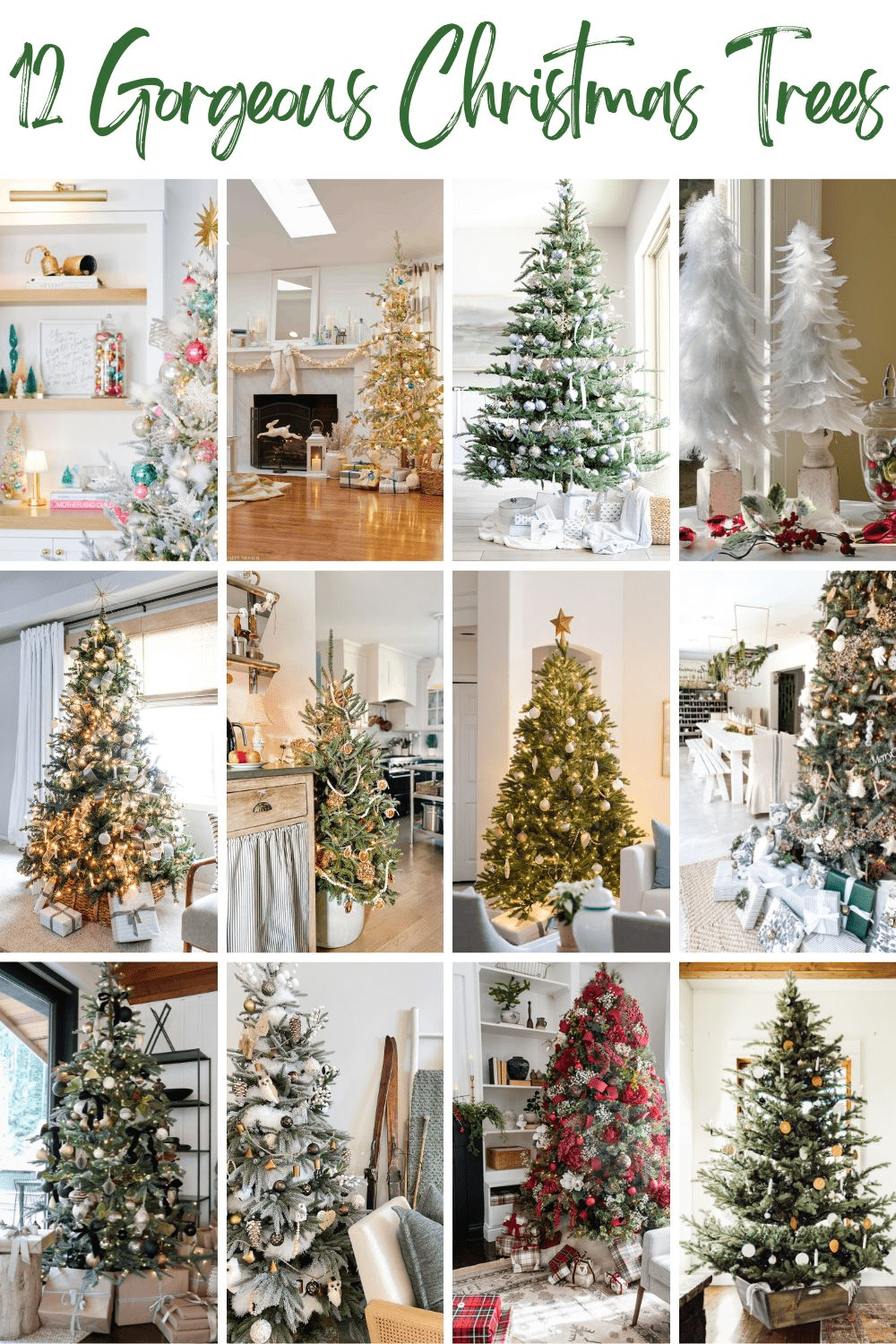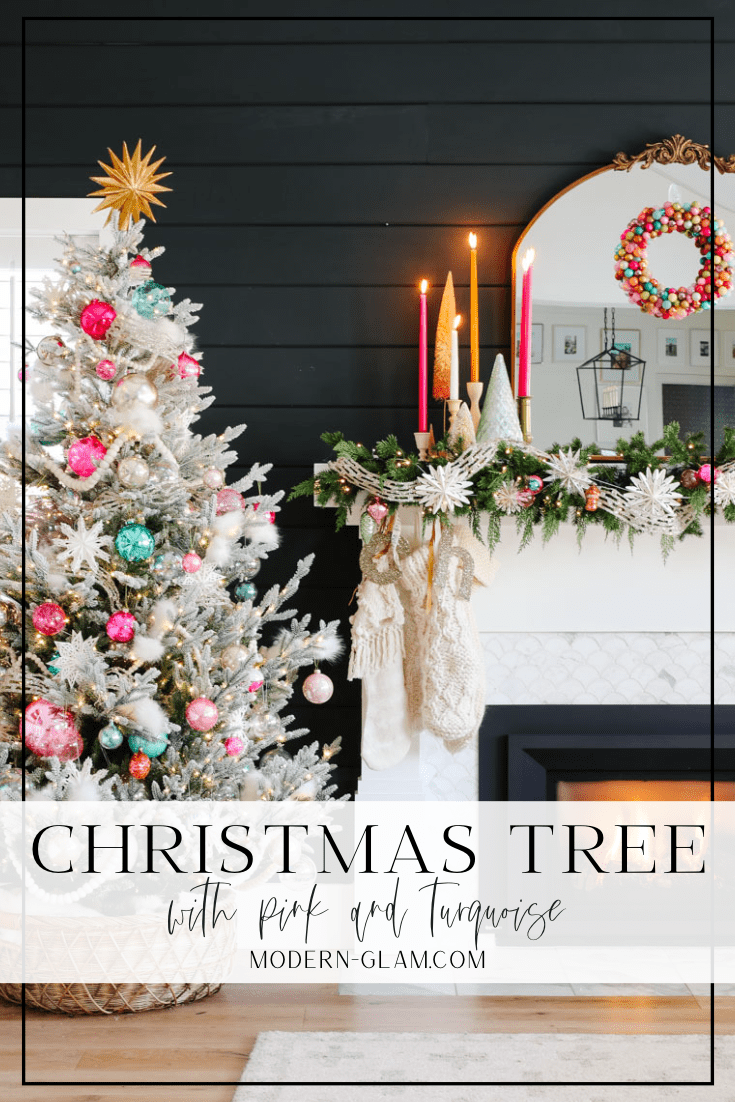 This year I decorated our flocked tree with colorful baubles and snowy accents for a fun and colorful Snowflake Christmas Tree. Come see all the details!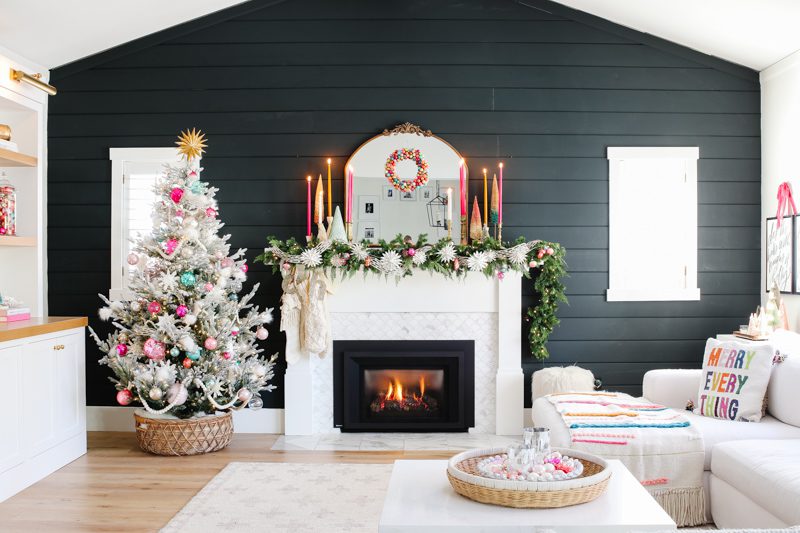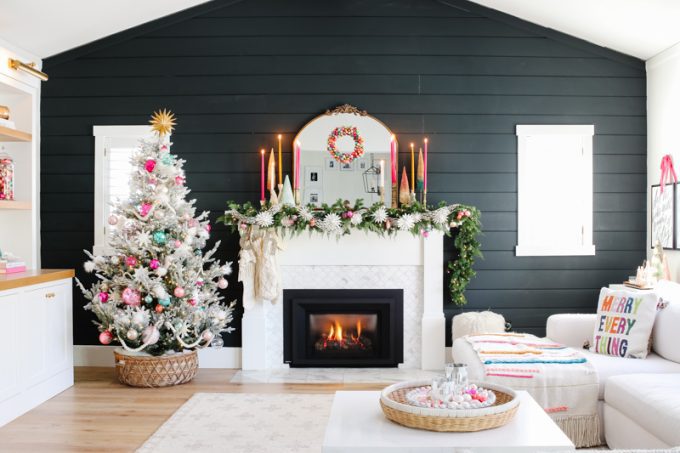 Our Colorful Snowflake Christmas Tree
The last two years I have decorated our Christmas tree in a Scandinavian and minimalist style. You can see the posts HERE and HERE.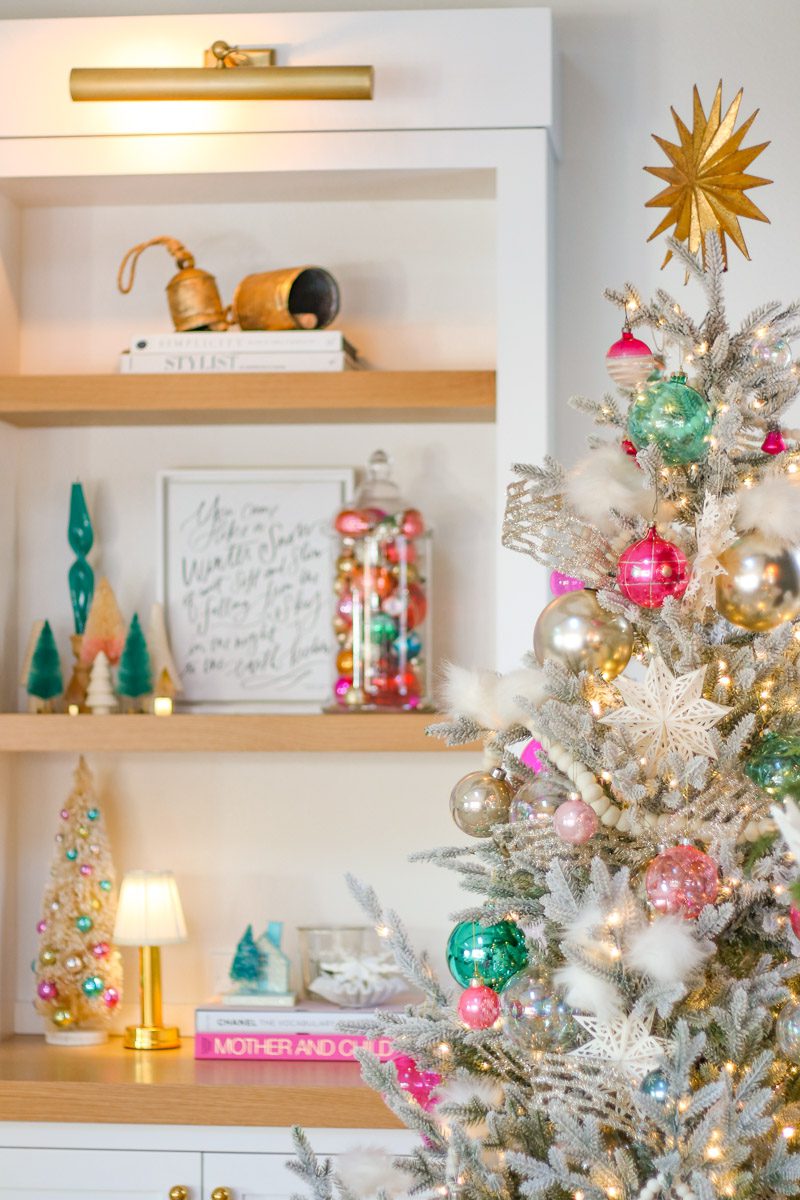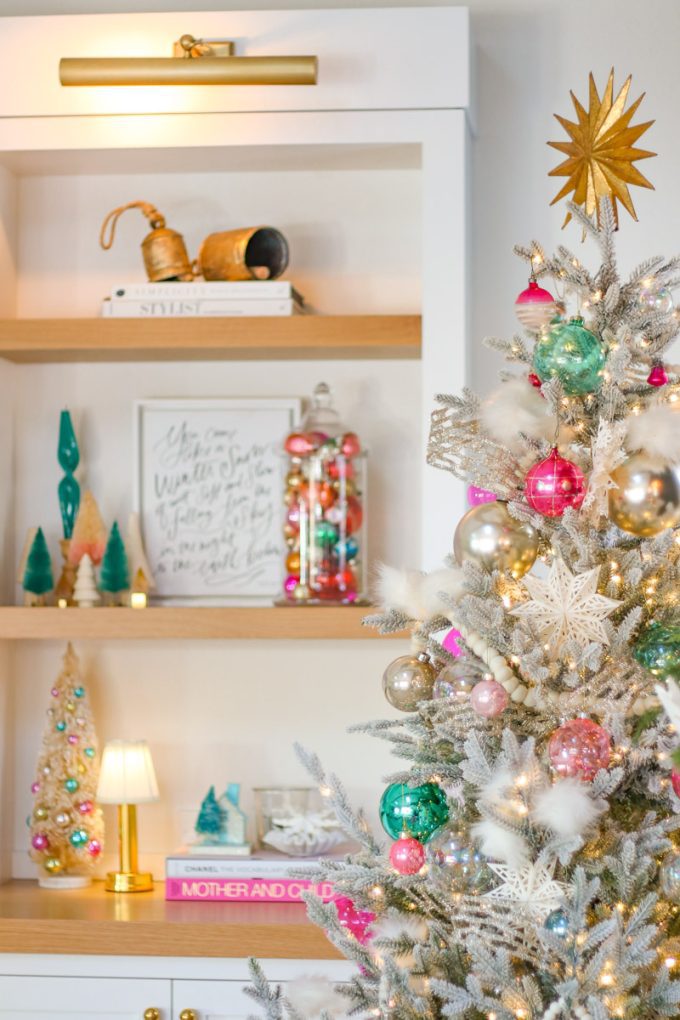 I love the simple and clean look of those trees. But, this year my daughter really wanted more color. Because I guess white, gold and green aren't very Christmasy in her eyes lol!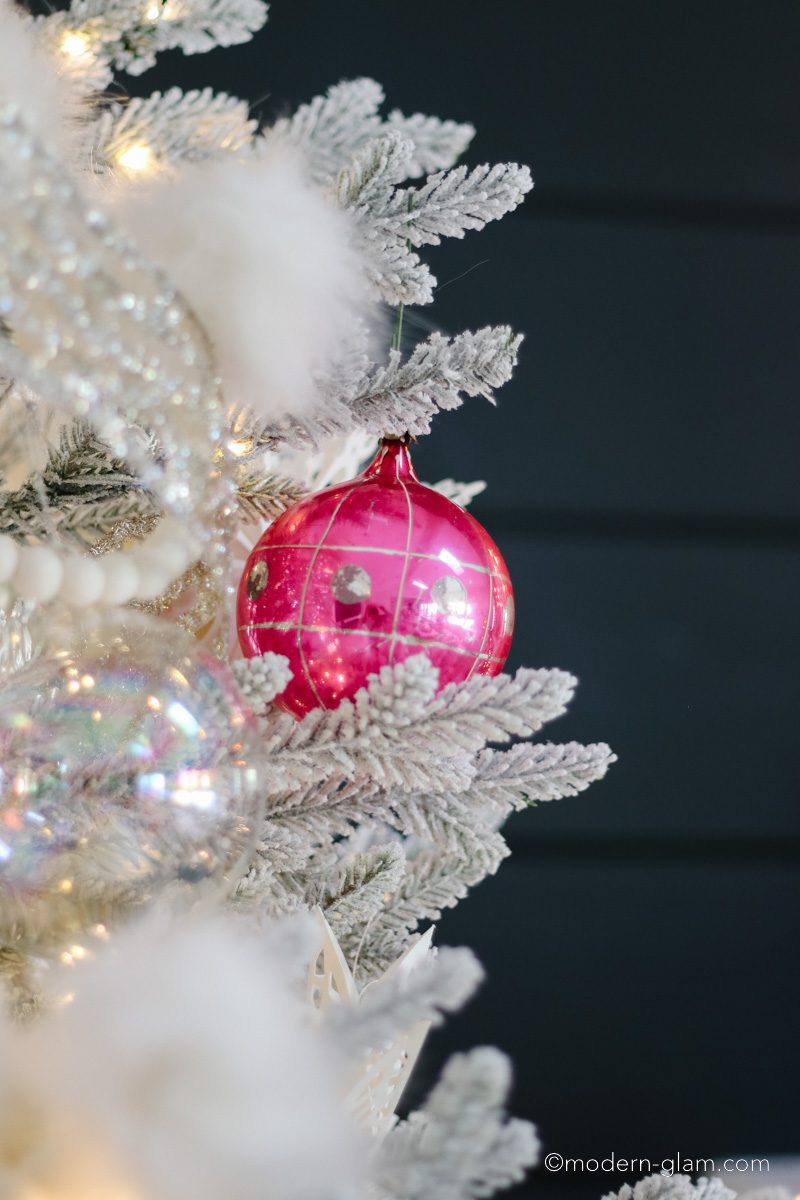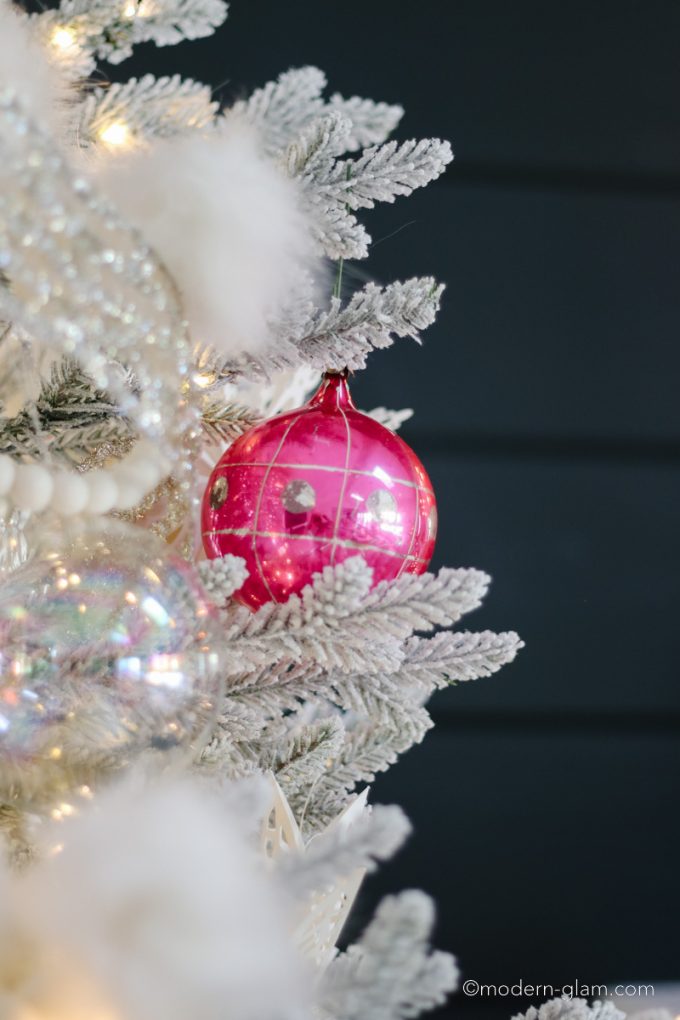 So, we pulled out all the Christmas bins and came up with this happy pink and turquoise themed look that I am calling Colorful Snowflake!
Walking in the house and seeing all the cheerful colors really does make me happy. It's a bit nostalgic and a whole lot of fun. Come on in and I'll show you all the details!
A Flocked Tree With Green & Pink Ornaments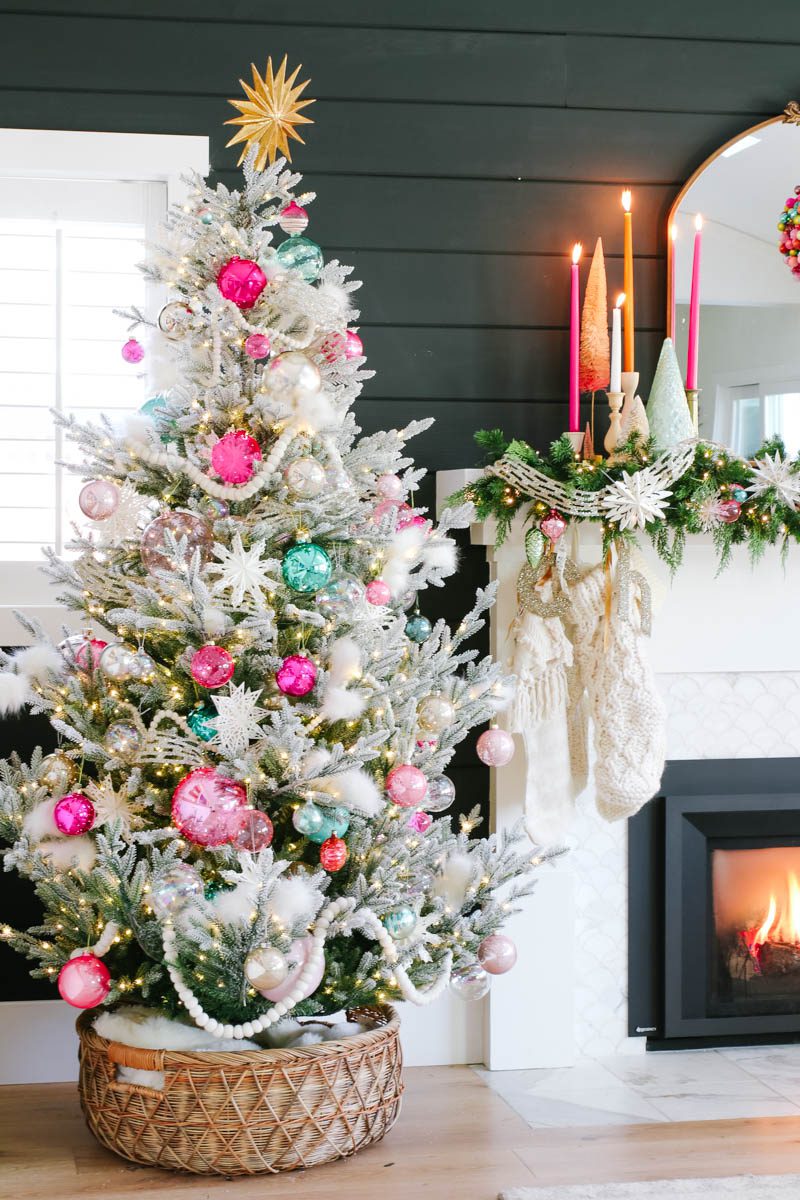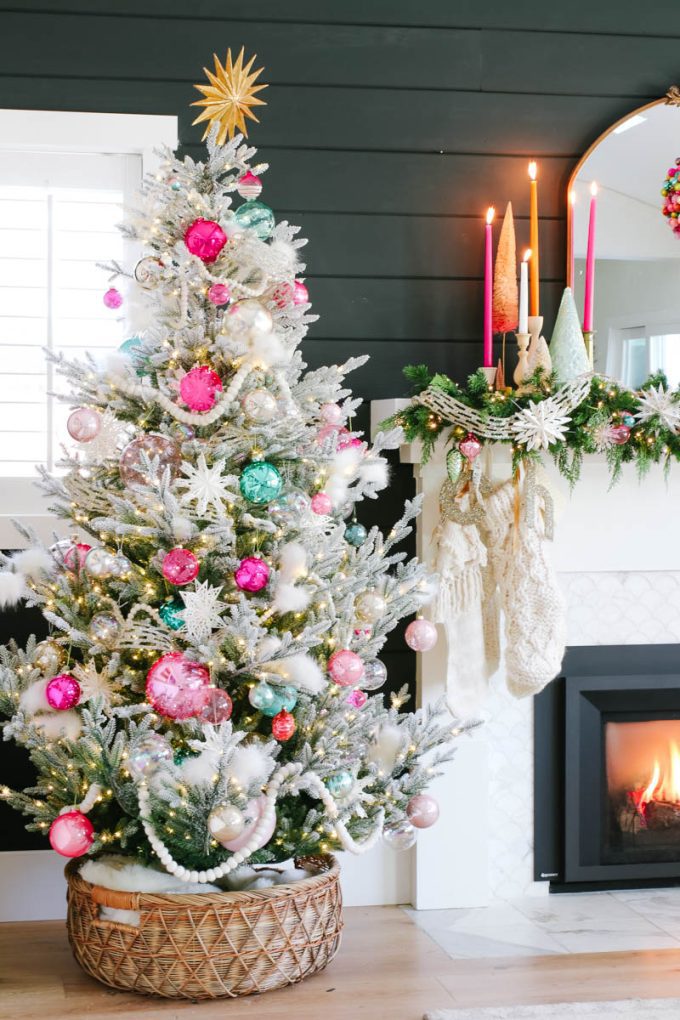 I have been collecting vintage ornaments for over 20 years and this tree was perfect for adding a few of my favorites to because the colors were perfect.
Then I added in some glass ornaments in varying shades of pink and turquoise. I love these Cody Foster hue ornaments (linked at the bottom) because no two are alike! I reused the pink ornaments from this Red & Pink Christmas tree from 3 years ago. They look perfect on this Snowflake-themed Christmas tree.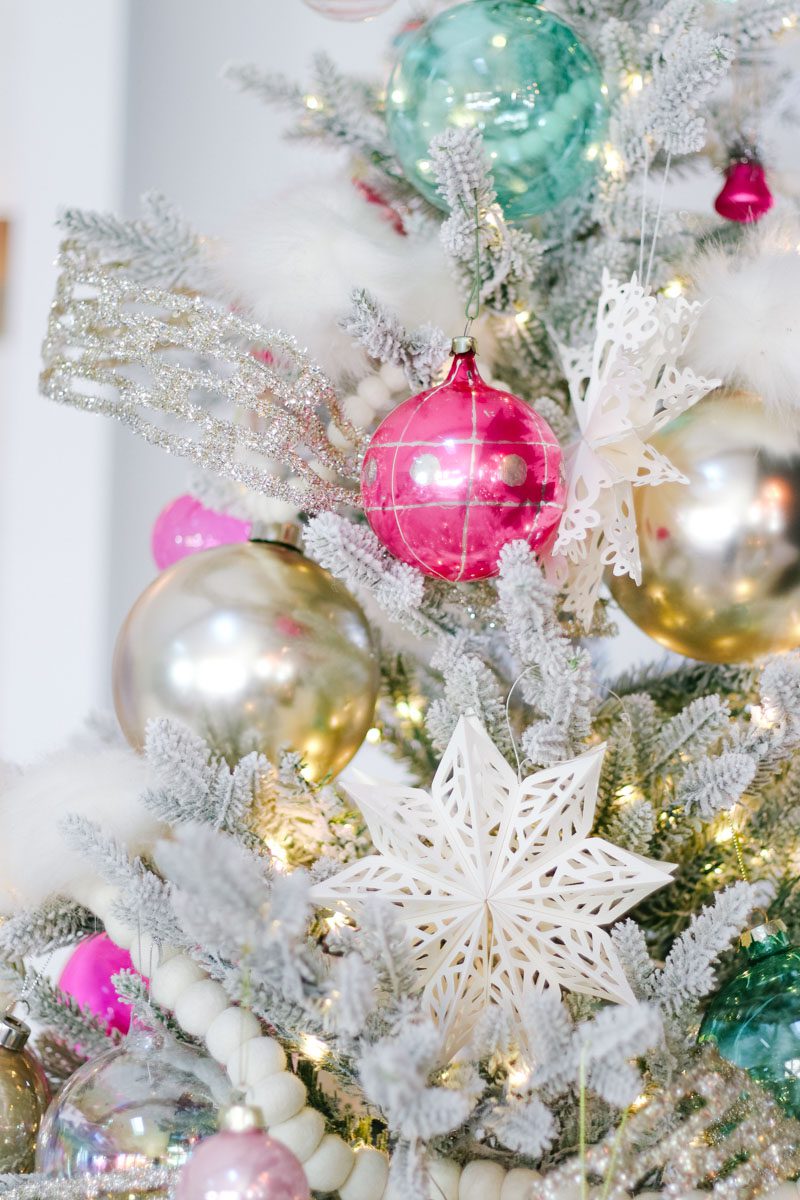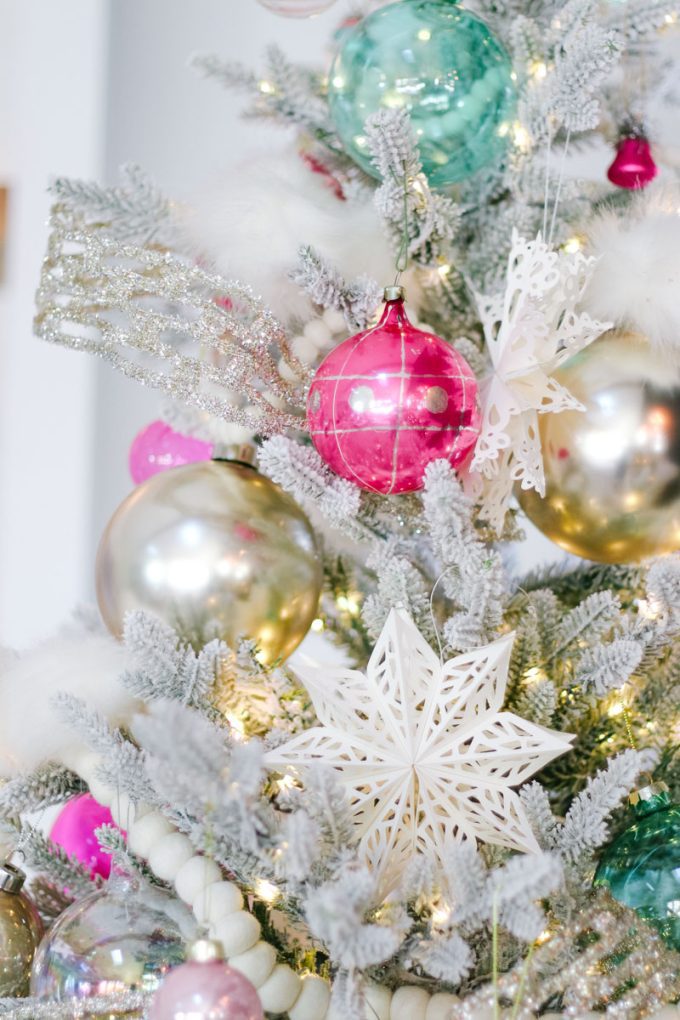 And these snowflake ornaments have been a favorite for the 3rd year in a row. I added some faux fur pom pom picks that I found at Hobby Lobby years ago. These snowy clusters added to the tips of the tree are my favorite way to add texture and depth to your flocked tree.
And the wool pom pom garlands that I found at Trader Joe's added the perfect soft and cozy touch to this snowflake Christmas tree.
How To Decorate A Snowy Christmas Tree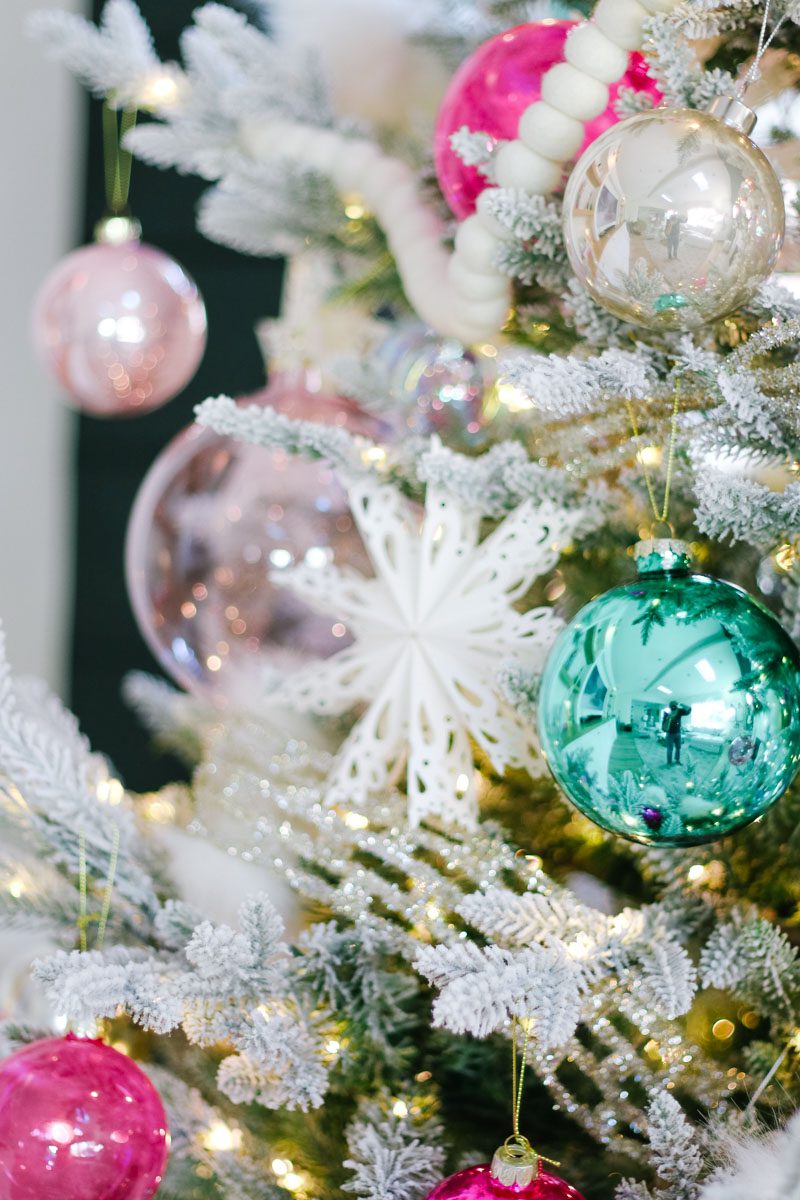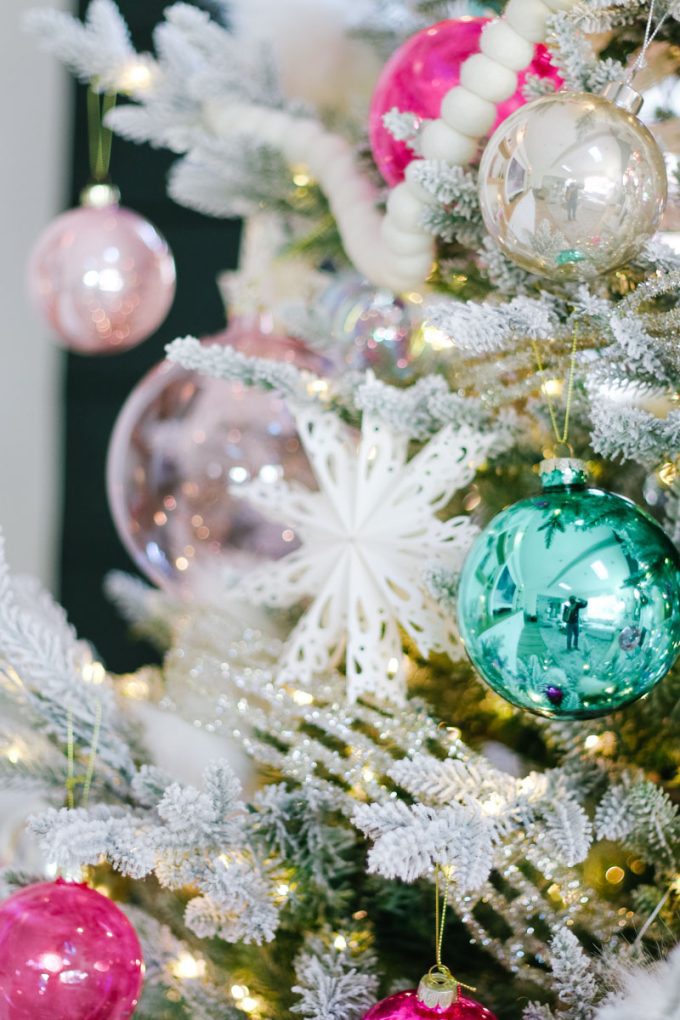 Here are a few tips for decorating your tree and creating a snowy Christmas tree.
Add paper snowflakes. You can make your own or purchase ones like I did. Get creative and get your kids involved in making them – they will love it!
Add feather boas to the branches for extra snowy texture and fluffiness. I used this technique on THIS TREE.
Add faux fur picks to the branches. I found mine at Hobby Lobby.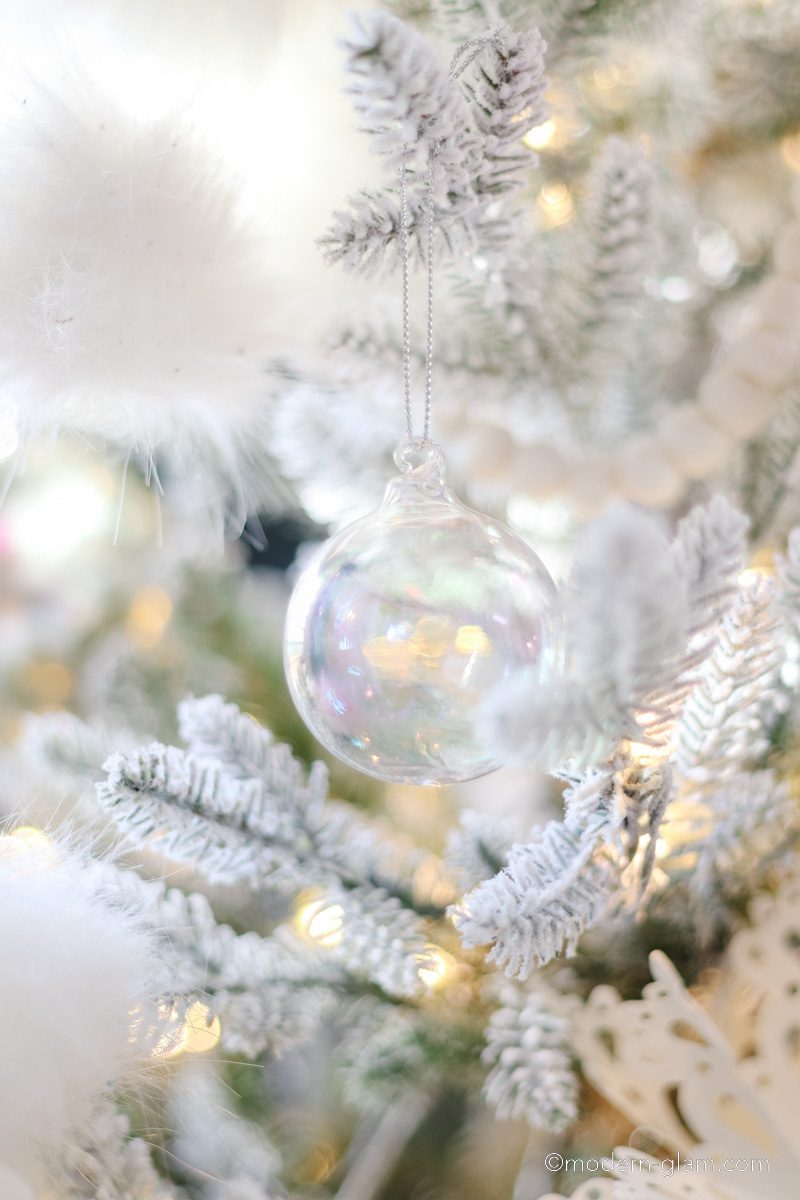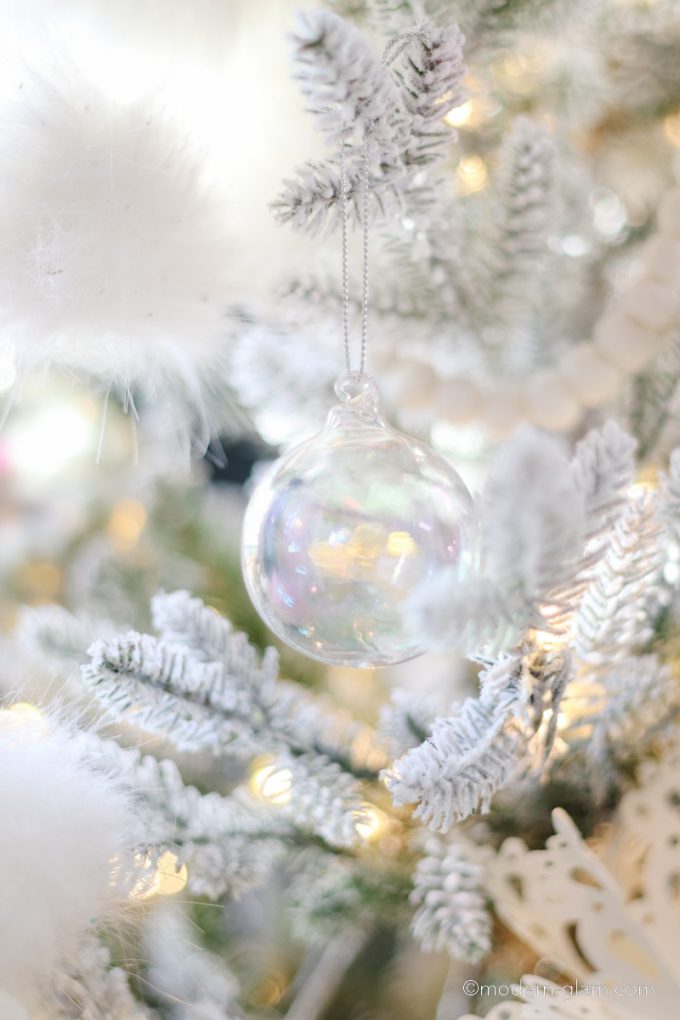 Anything you can add to your tree that mimics the freshly fallen snow look will make your Christmas tree feel extra snowy and magical.
What Looks Good On A Flocked Christmas Tree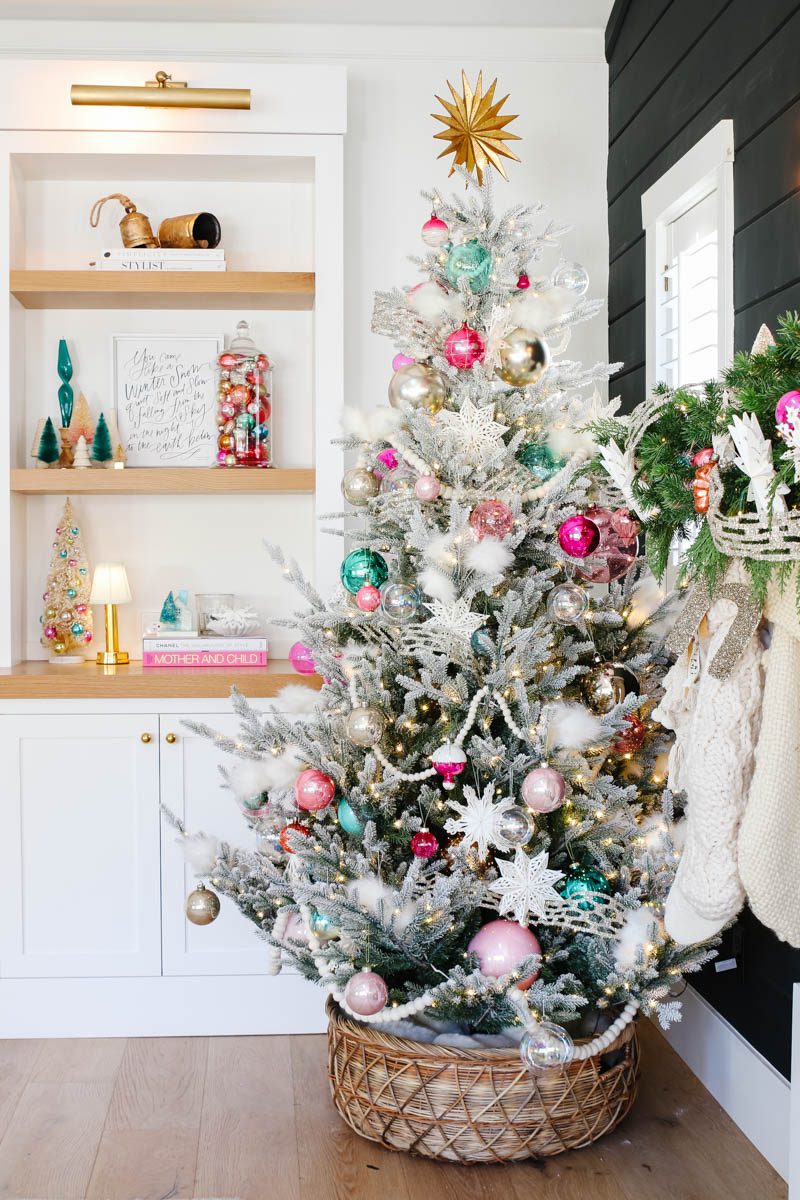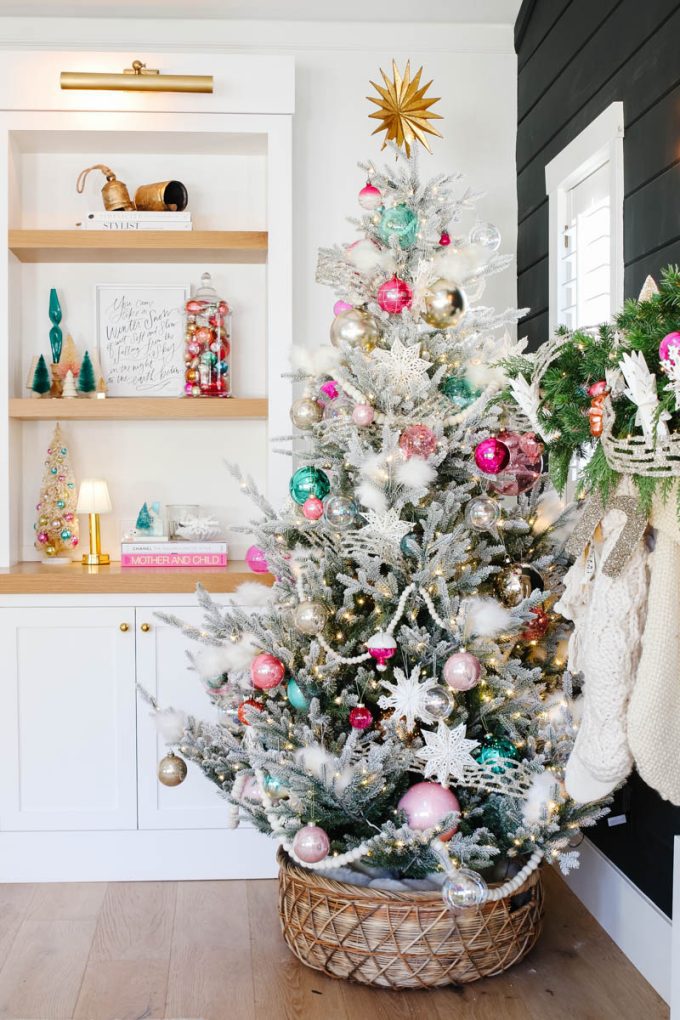 Decorating a flocked Christmas tree is one of my favorite looks. While a green tree is natural and beautiful, I feel that a flocked tree makes the ornaments and decorations really pop. When decorating with lots of color, a flocked tree makes an especially great blank canvas.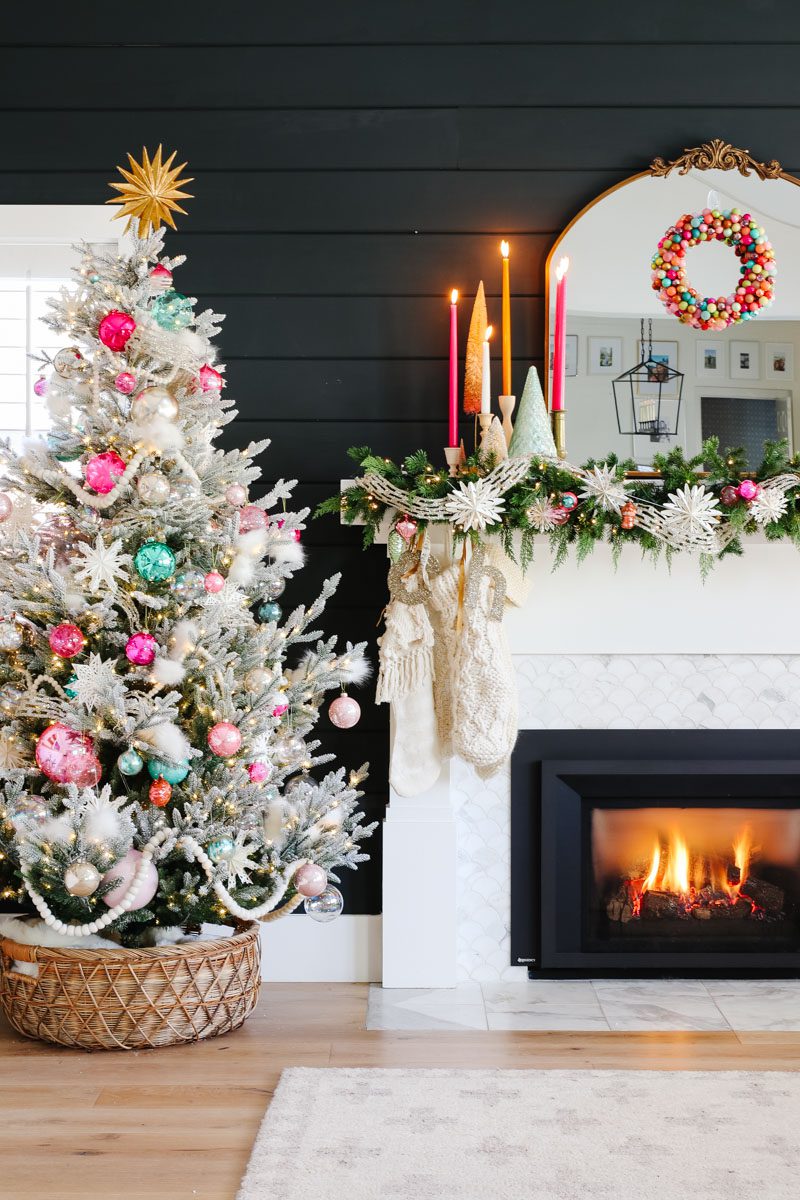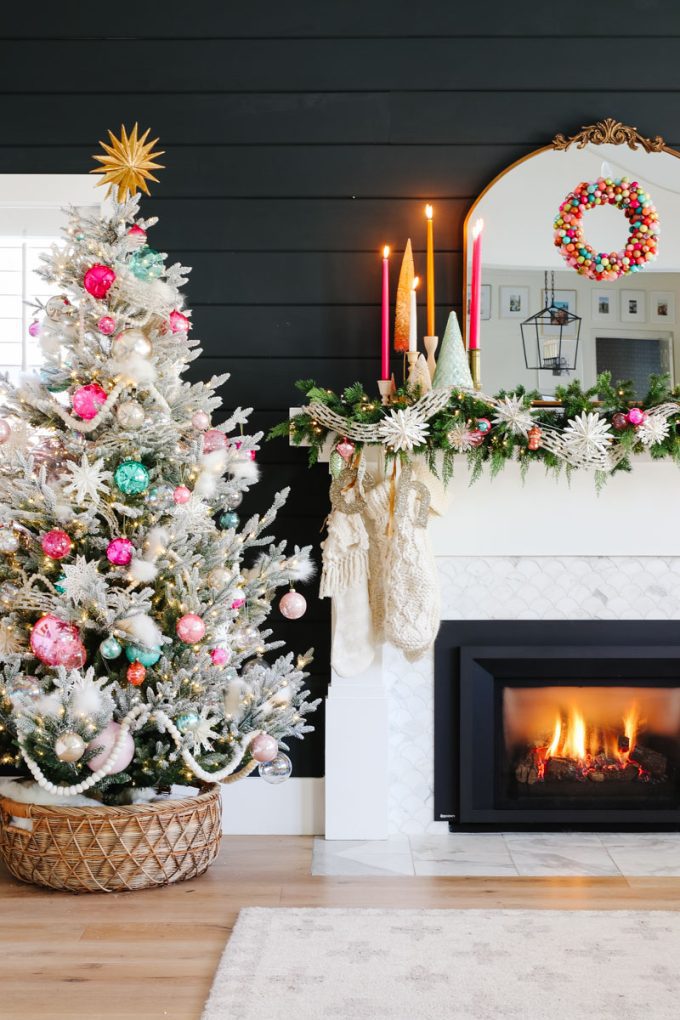 You really can't go wrong when decorating a flocked Christmas tree but here are few of my favorite combinations and themes for decorating flocked and white trees:
Be sure to check out the 12 Christmas trees linked below for more flocked (and non-flocked) decorating ideas! And keep reading for all the sources for my Snowflake-themed Christmas tree.
12 Christmas Tree Decorating Ideas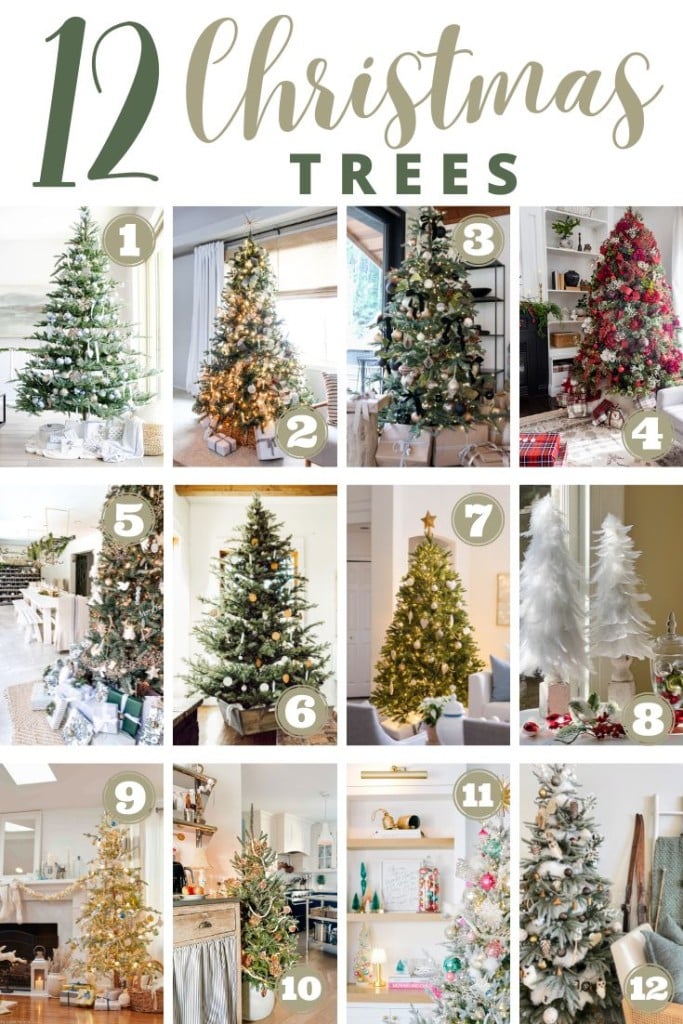 Snowflake Christmas Tree Sources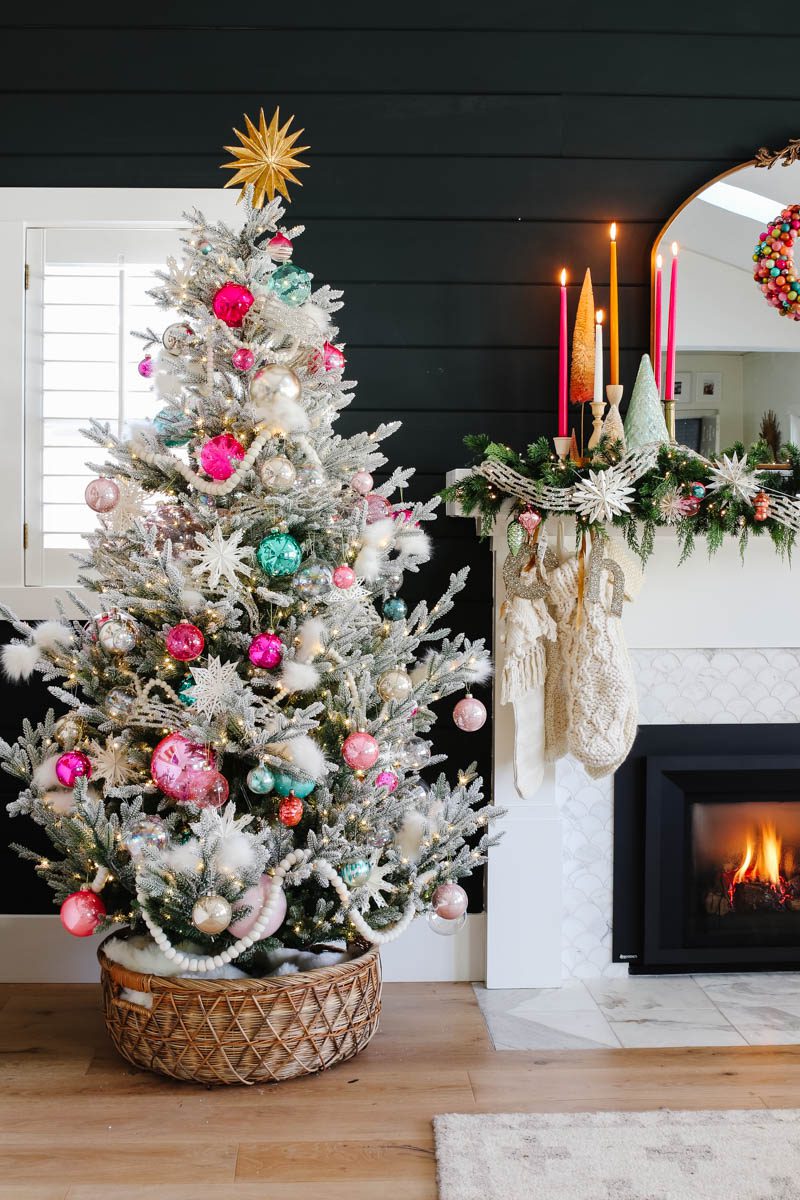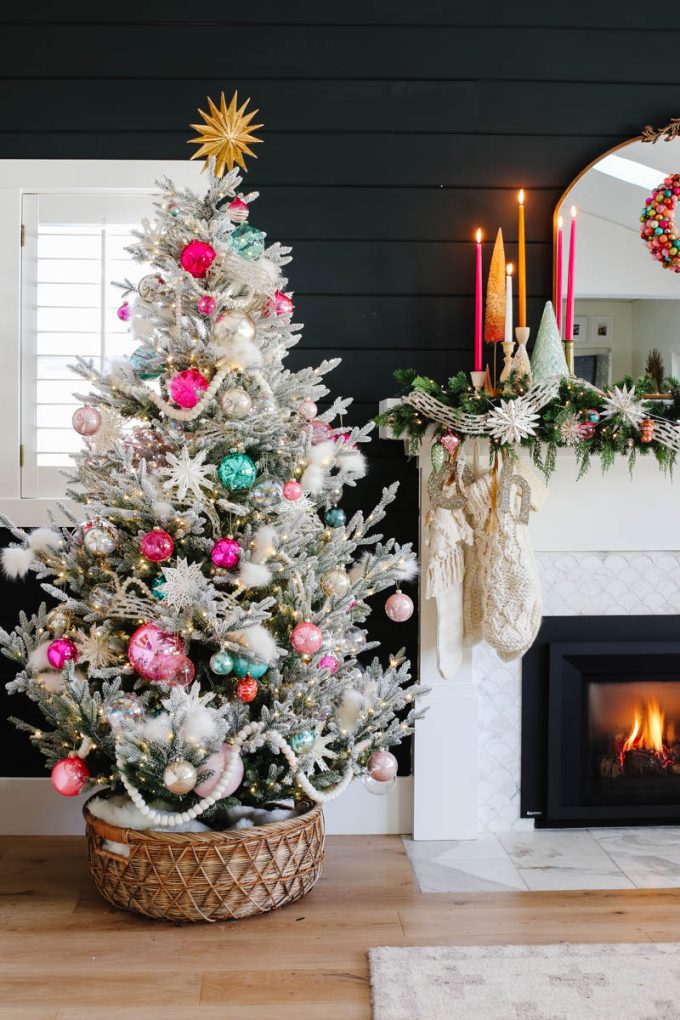 Wool Pom Pom Garlands: Trader Joe's
Faux Fur Picks: Hobby Lobby
Assorted Vintage Ornaments (similar ones linked)