Check out these easy DIY Christmas Wreath Ideas. Come get inspired and let's get crafty together!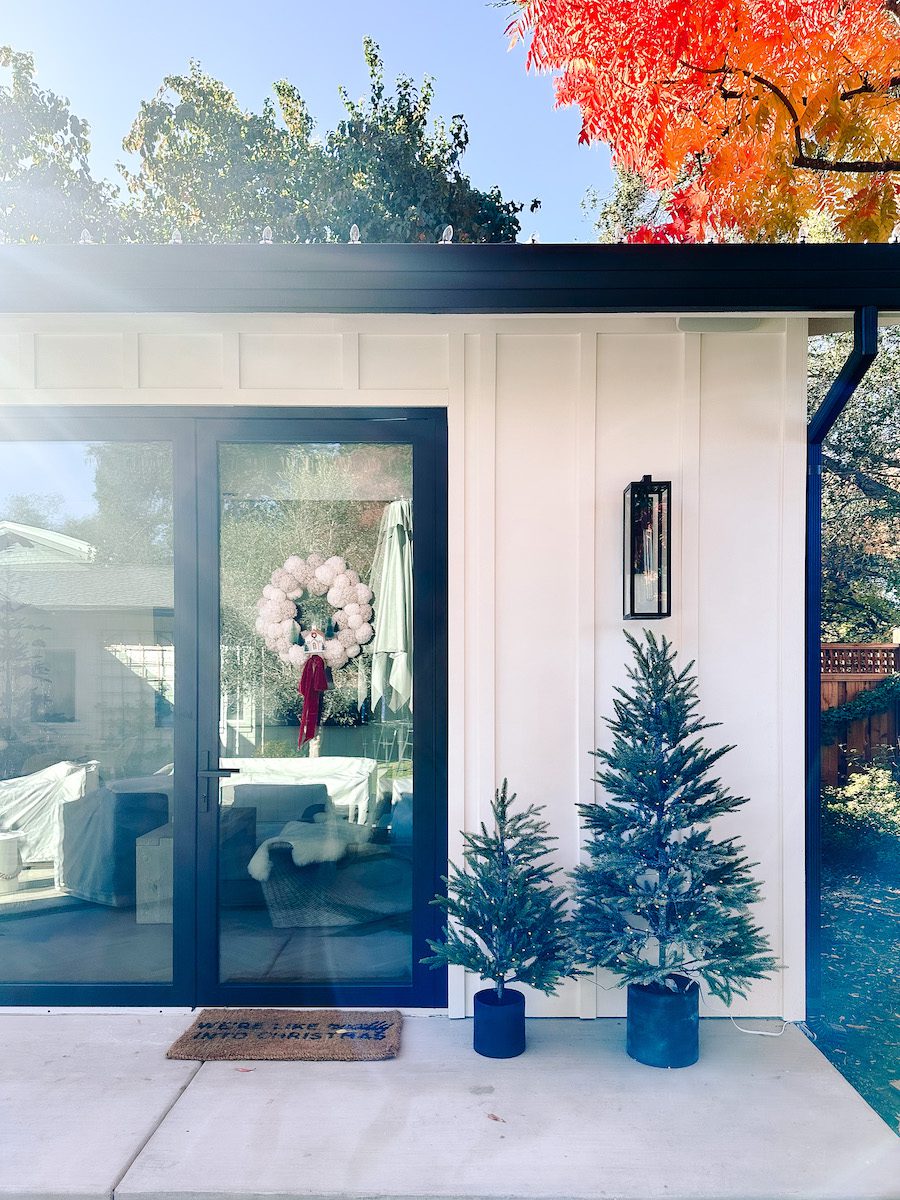 The holidays are here and I love creating a fun and simple Christmas Wreath. This year I used a store-bought pom pom wreath and customized it and made it feel more like me! I'll show you how easy it is to do and also share more fun and easy DIY Christmas Wreath Ideas with you.
DIY Christmas Wreath Ideas 2022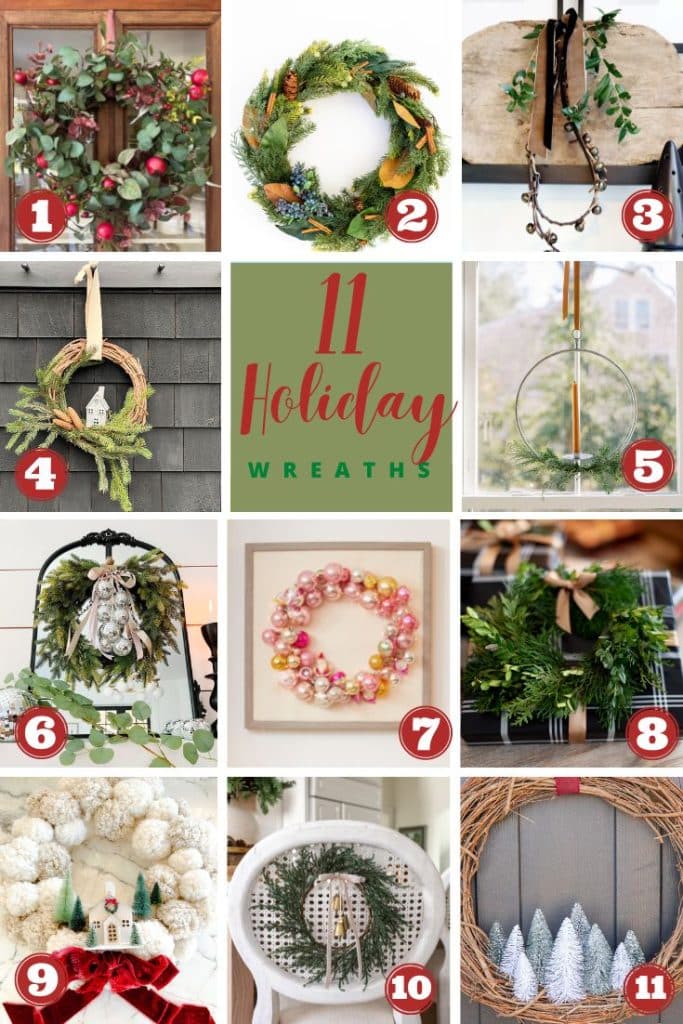 Blogger's Best Holiday Wreaths
Before I share my easy and simple Christmas wreath, check out these ideas being shared by my friends. Click the links below the image to see all the details!
DIY Putz House Wreath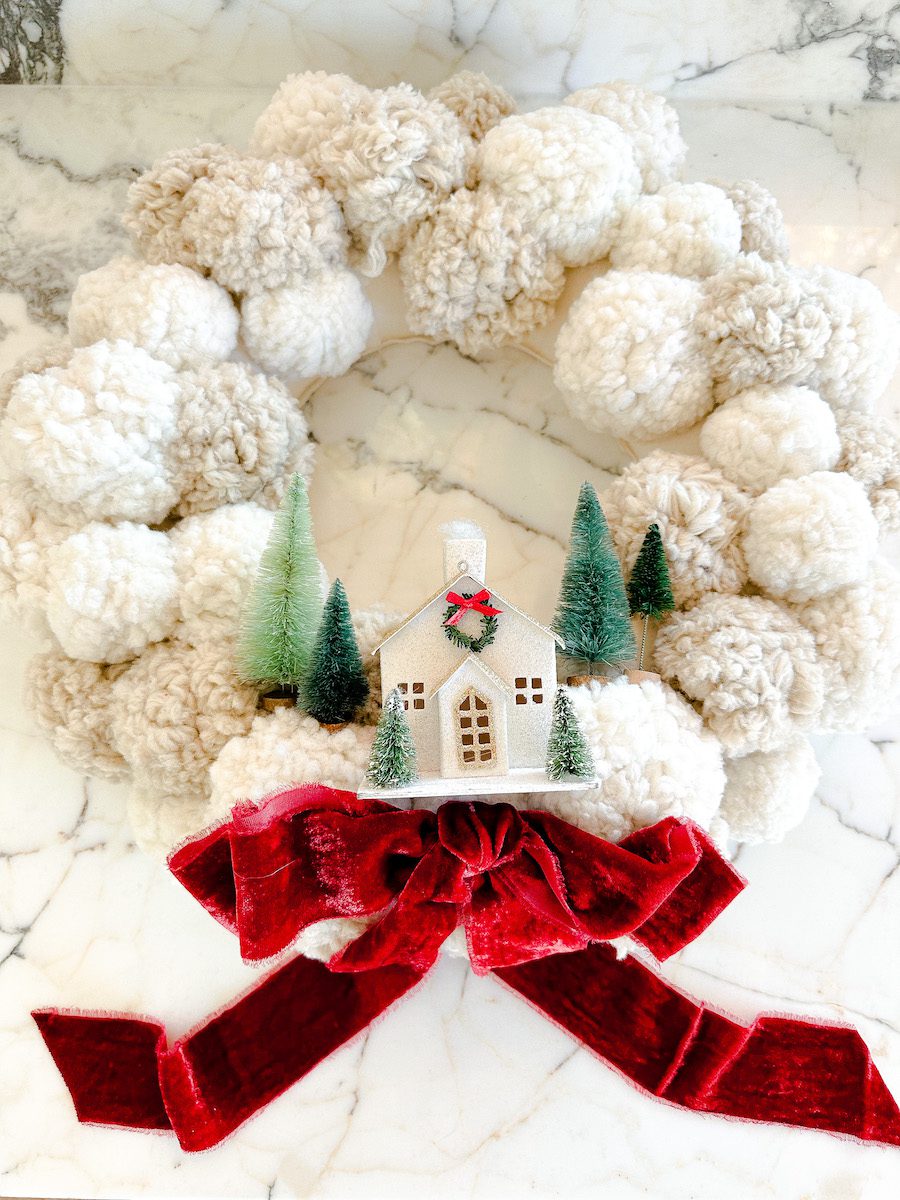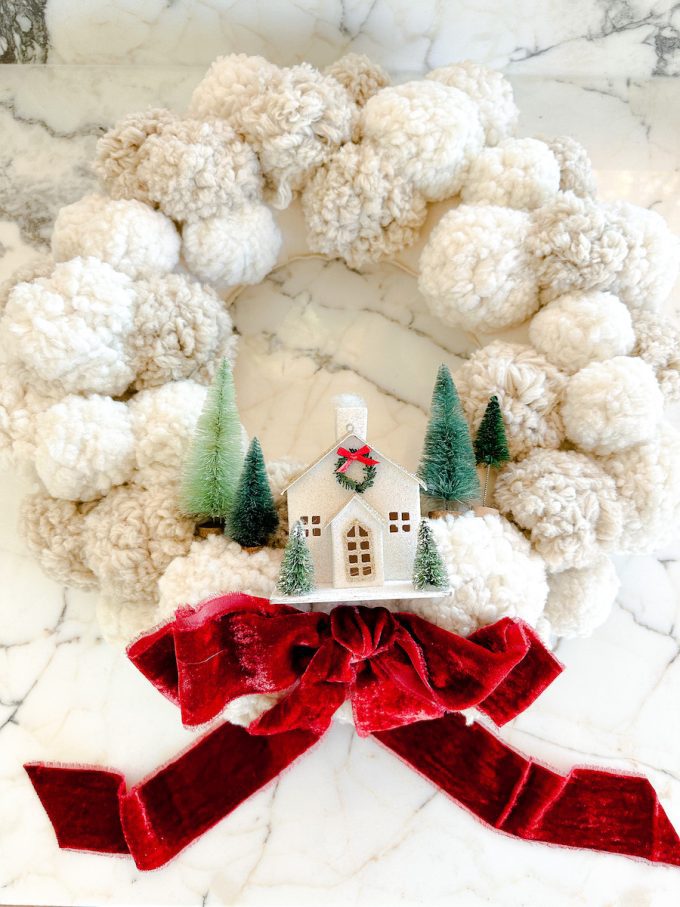 I few years ago I made this Pom Pom Winter Wreath and it has gone viral on Pinterest. That wreath took a lot of work to make the 30 poms that are needed to fill the wreath. So, when I saw this pre-made pom pom wreath at Target, I grabbed it and knew it would make the perfect base for a customized DIY Christmas Wreath.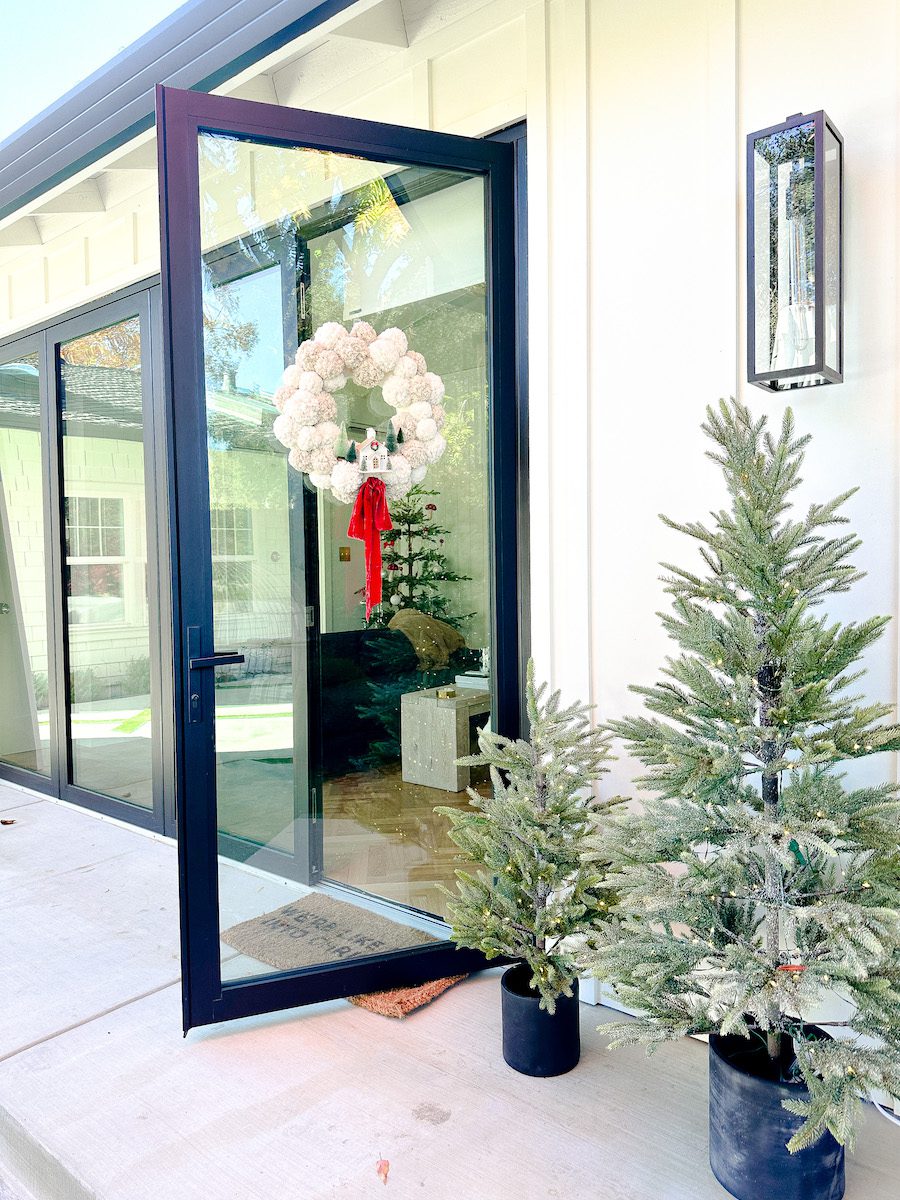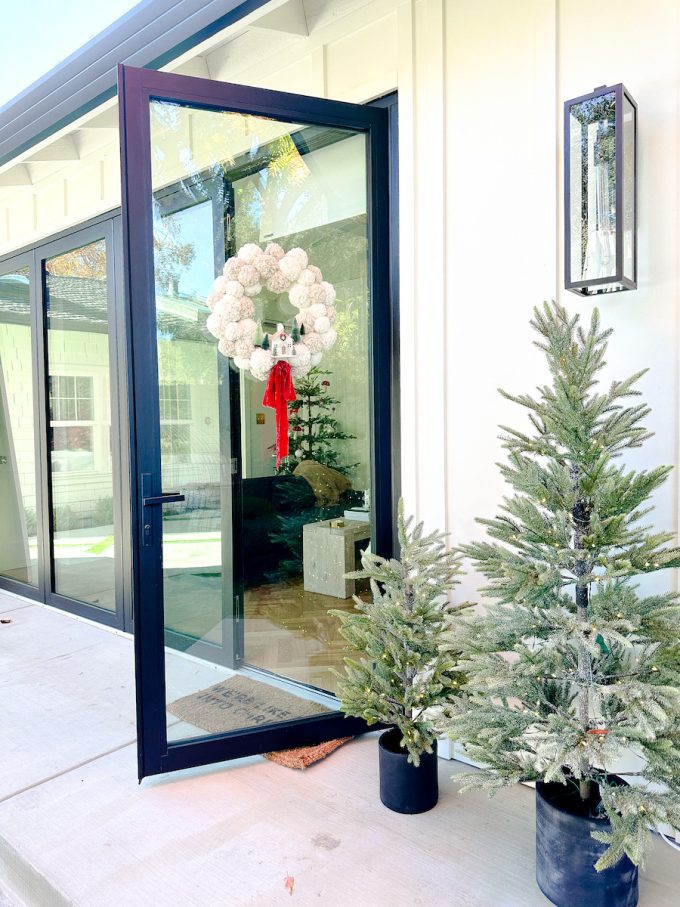 I grabbed some scissors, cut off the bells, and added a few touches to make the wreath uniquely my own. I'll show you how you can do the same!
DIY Christmas Wreath Supplies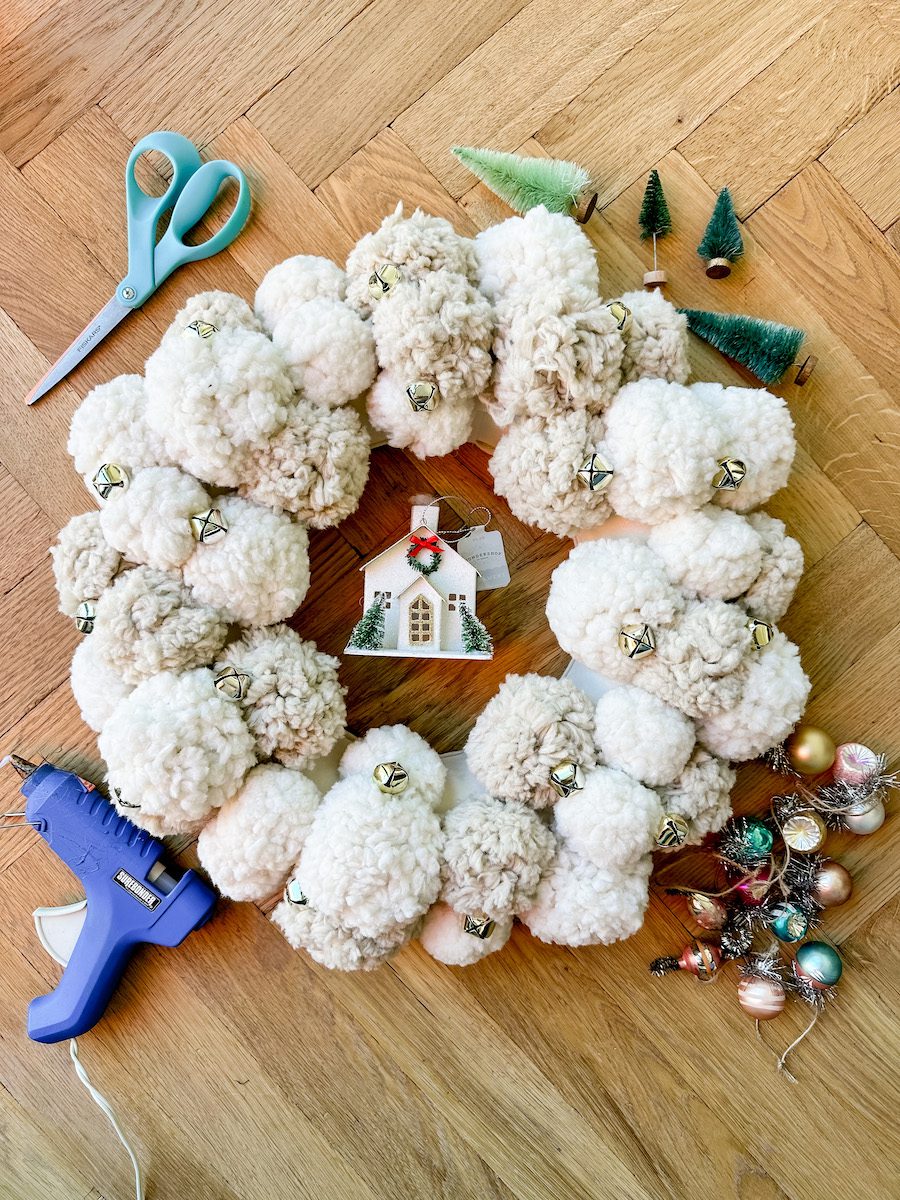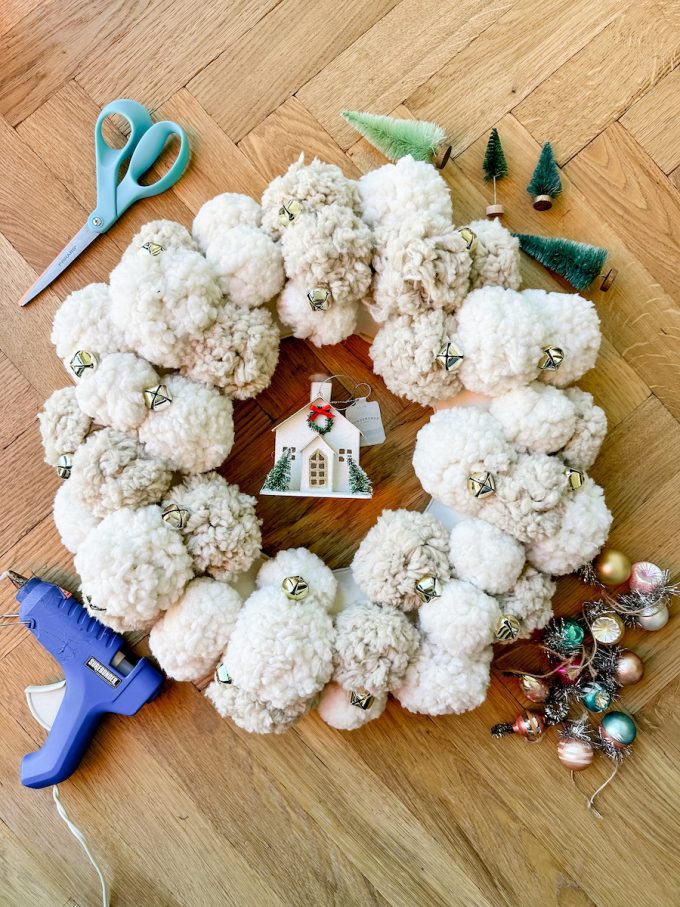 For this cute Putz House wreath, you will need:
Pom Pom Wreath
Putz House
Mini Bottlebrush Trees
Sharp Scissors
Glue Gun
Ribbon
I've linked all the supplies for you here. I picked up my Pom Pom Wreath last year at Target and found some similar ones this year. I also found the cute Putz house ornaments there. This wreath couldn't be any simpler to pull together!

DIY Christmas Wreath How To & Video
Here's a sped up video of me making the Putz House Wreath. Read on for instructions below.
Step 1
Depending on which wreath you use, remove all embellishments with a pair of sharp scissors. Once you have your blank canvas, it's time to customize your wreath.
Step 2
Add a "Putz" house to the bottom middle of the wreath. Use hot glue to secure the house to the pom poms. You can kind of nestle the house in between the yarn to get it to sit pretty flush to the wreath.
Step 3
Next, add bottlebrush trees surrounding the house. Use dots of glue on the bottom of the trees and secure to your wreath. You could also add some small ornaments around the wreath. You can see I thought about it and had them in my supply photo. But, I decided I liked mine without anything extra on it.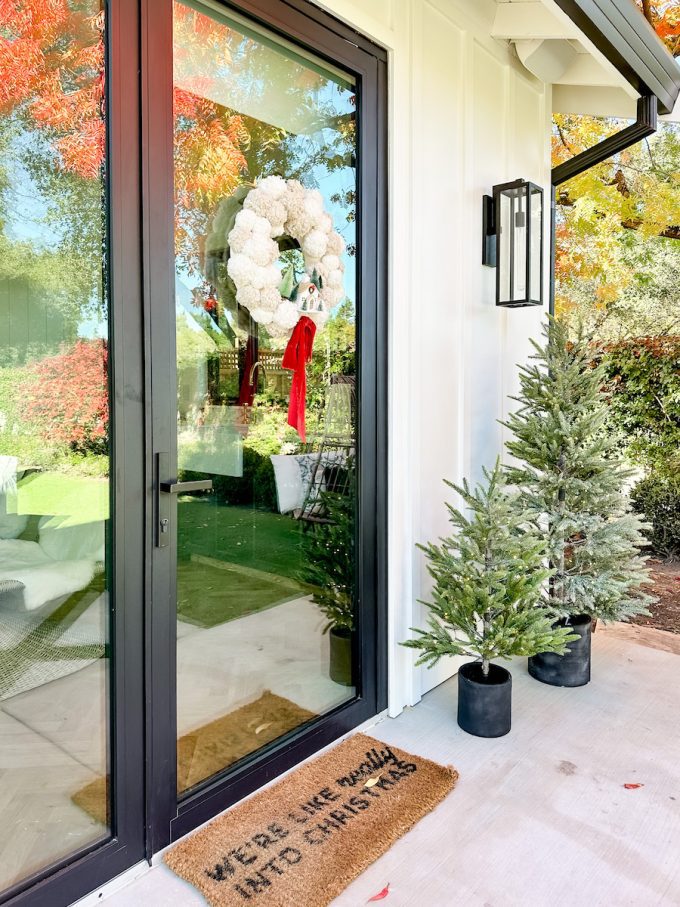 Step 4
Finish the wreath with a pretty velvet ribbon tied in a bow. Hang on your door, mirror, wall or anywhere you want to add some holiday cheer!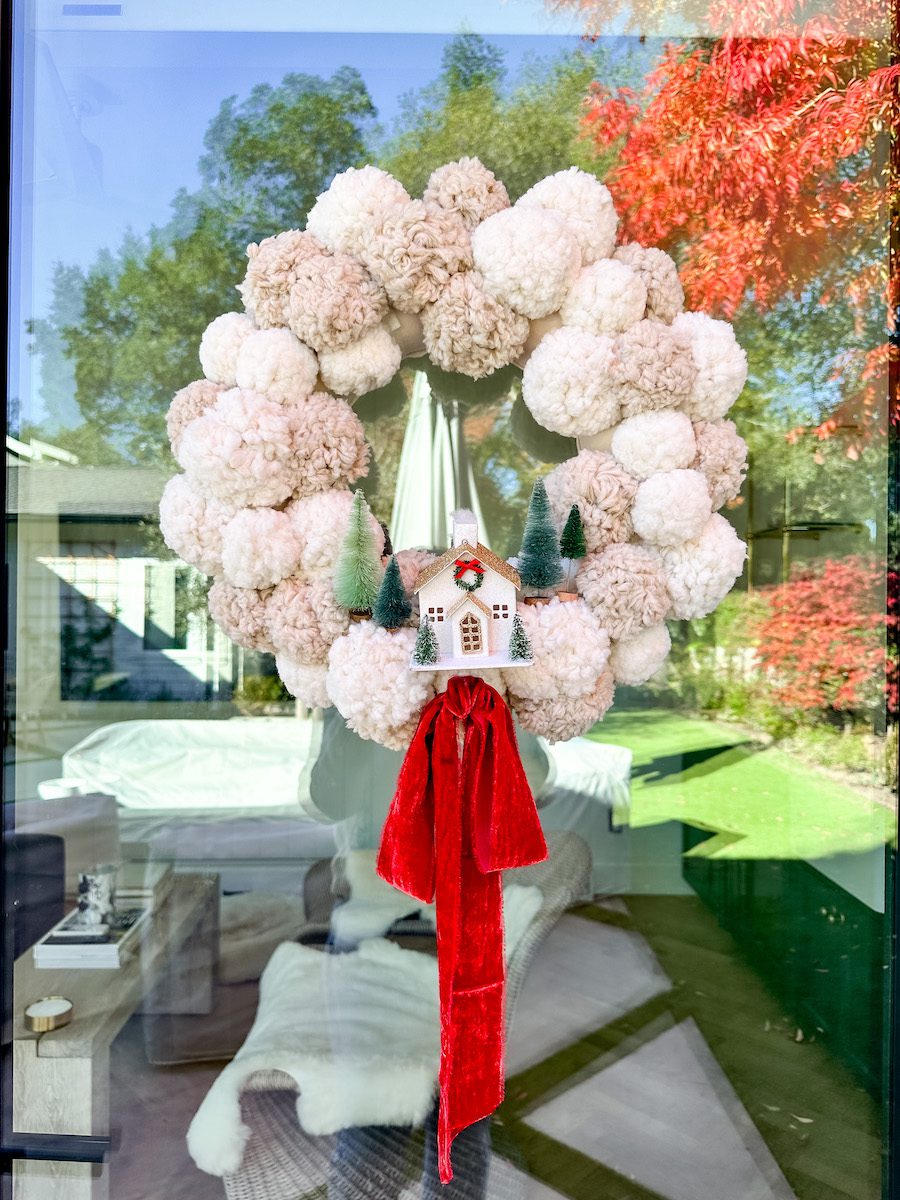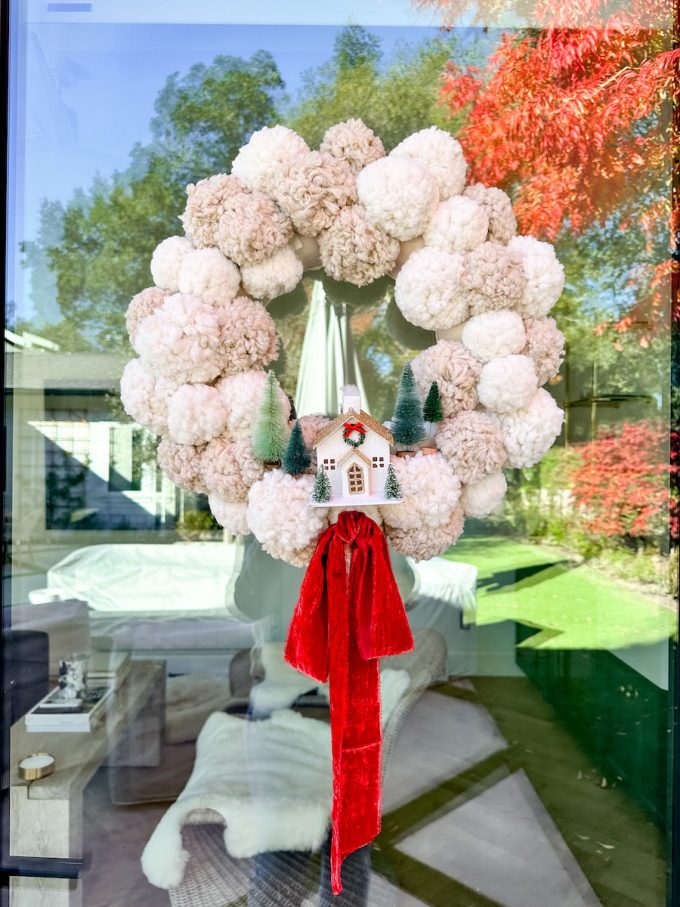 More Christmas Wreath Ideas
Here are more of my favorite Christmas wreaths that I have made. Click the link below the image to check them out and get the instructions. Happy crafting!