The hustle and bustle of Christmas is over and if you're anything like me, you are looking for a little quiet time and reflection to ring in the new year. I've finally figured out how to transition from Christmas to winter decor and I can't wait to share with you my tips!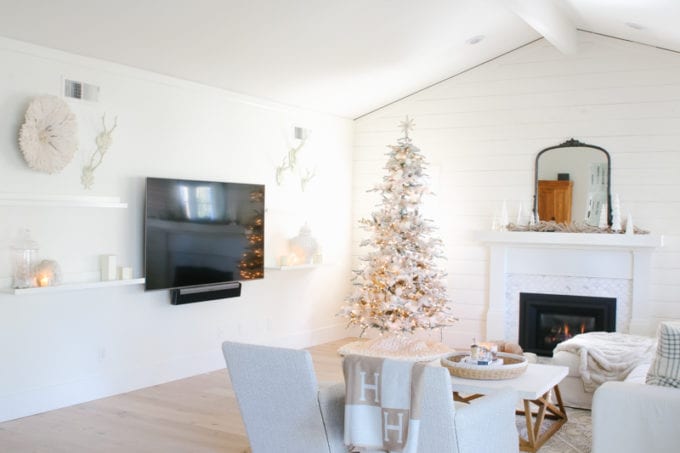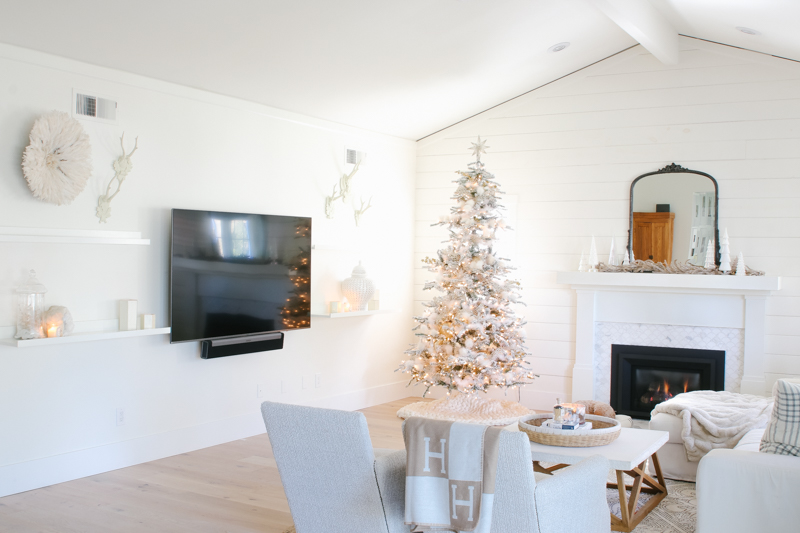 How To Transition from Christmas To Winter Decor
I usually leave our Christmas decorations up until New Year's day. But this year, I was craving a more neutral color palette. My holiday decorations have been up since the first week of November and I was ready for a reprieve from the bright reds and colorful pinks that I used this year.
Here is a look at what it looked like before I transitioned from Christmas to winter decor.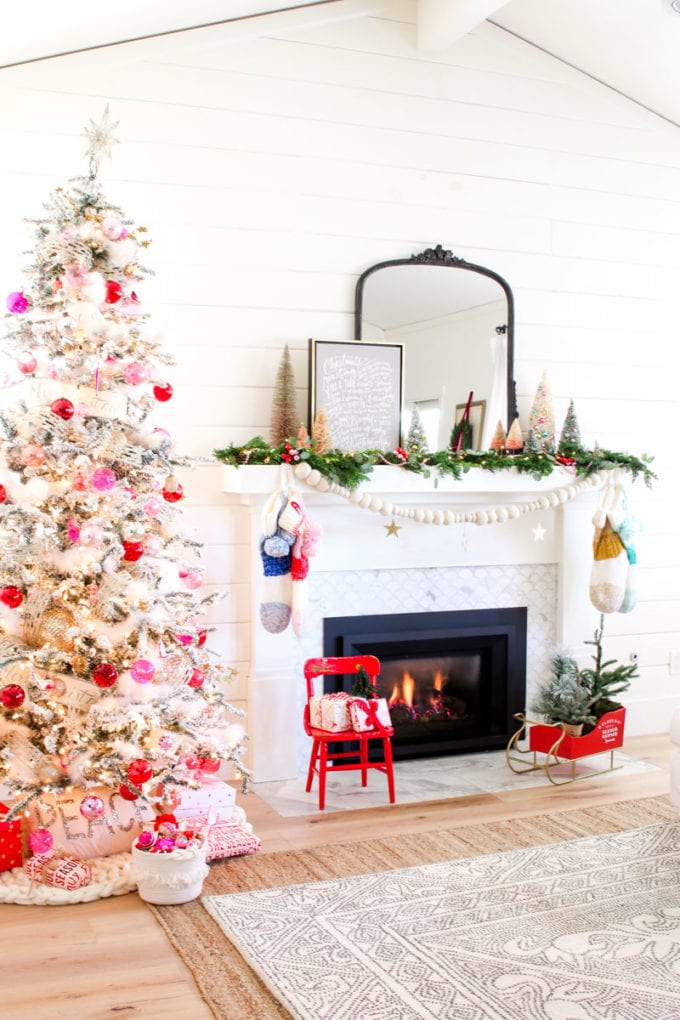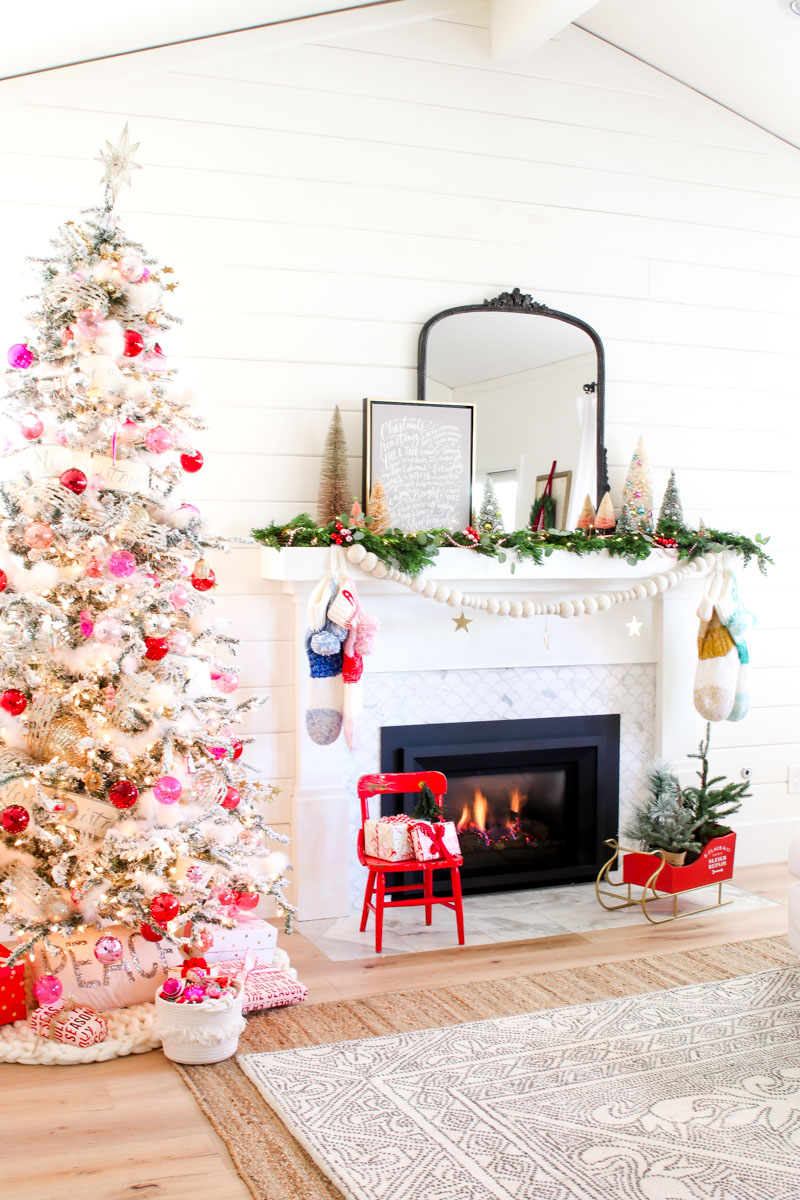 So, this year, I decided to put all of my Christmas decorations away except for the tree. And not only that, but I removed all the ornaments from the tree too.
I took away all the color and visual clutter. And you know what? It was like I could finally take a giant deep inhalation and pause after all the wonderful merriment that is the holiday season.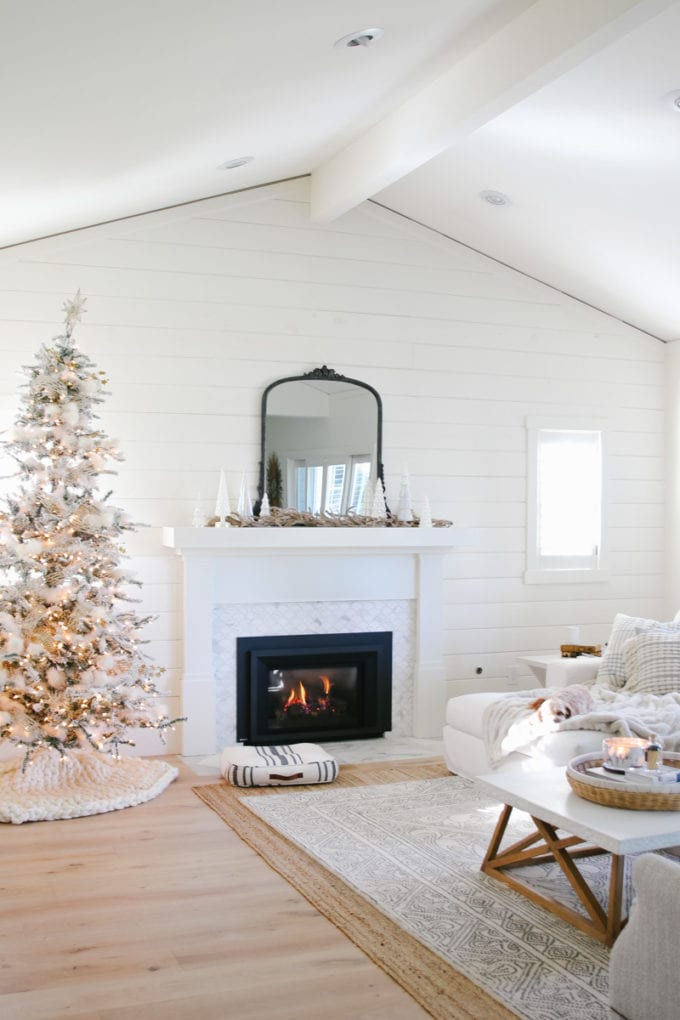 I stripped away all the color, but left the beautiful holiday magic with the Christmas tree and twinkle lights. It is little baby steps towards letting go of the glow the holiday lights provide.
And now, when I take down the tree on New Year's day, there's less work to be done. I just have to take off the extra flocking and picks and store the tree until next year.
So, here are some tips for how to transition from Christmas to winter decor. You don't have to lose all the ambiance that the holiday lights, sounds and glow provide in your home. Read on to hear my favorite ways to create a cozy winter home after the holiday season comes to an end.
5 Easy Tips to Transition Your Decor After Christmas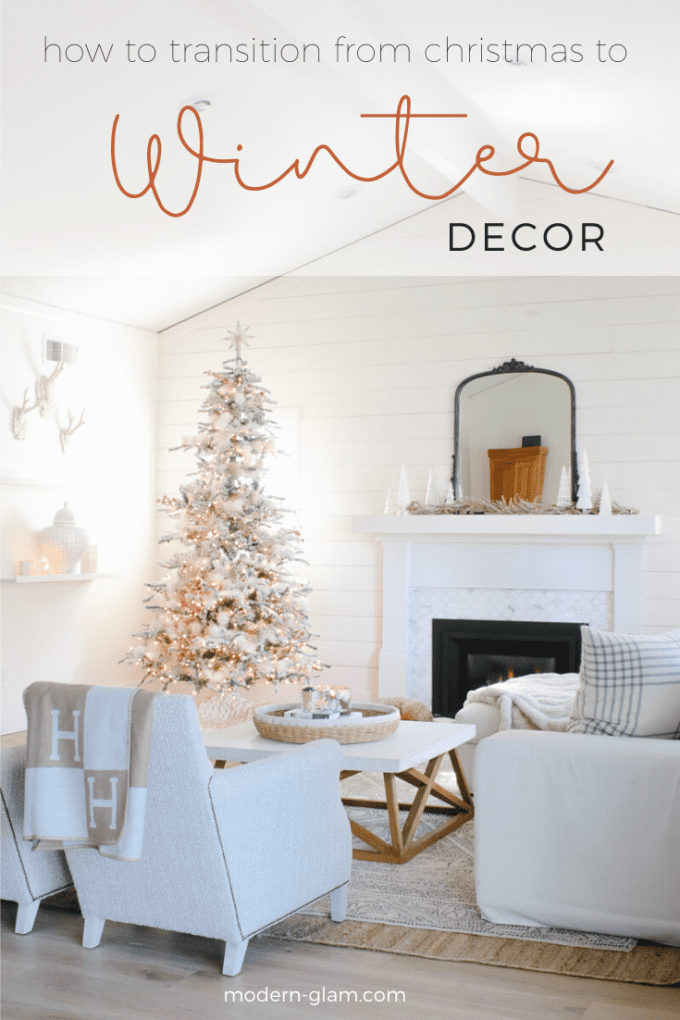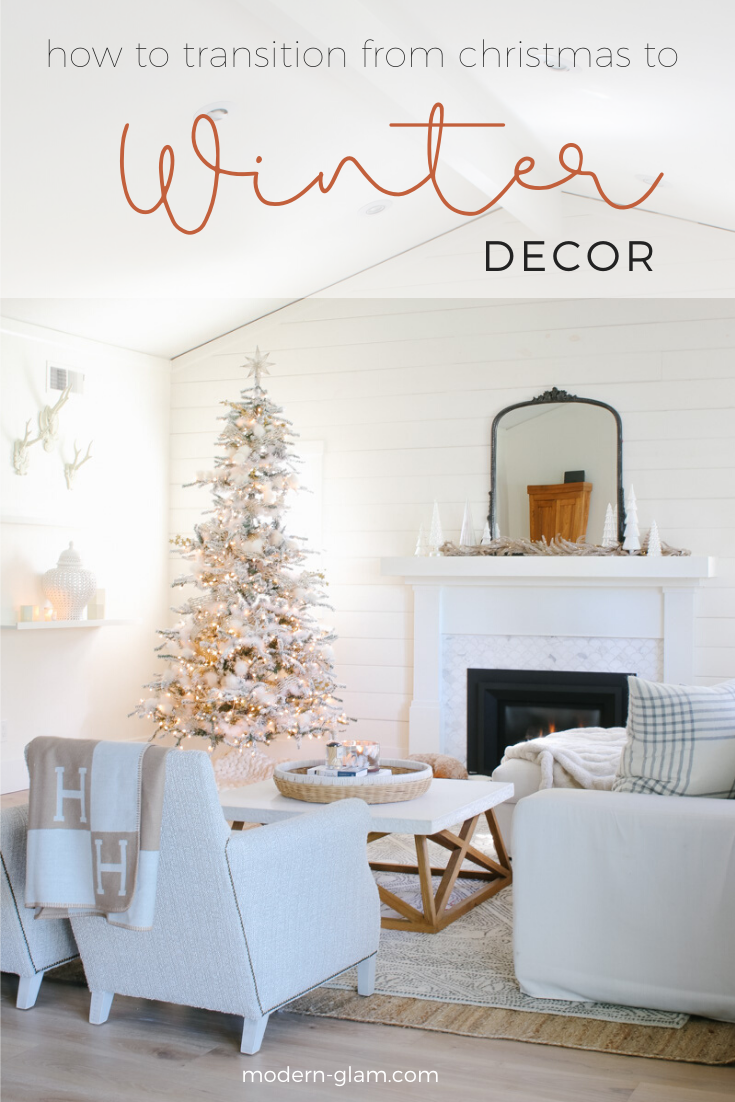 Take away all of the holiday colors
Keep out your neutral winter decor
Stick to neutrals and winter whites
Add soft pillows, blankets and textures
Add twinkle lights
White Winter Decorations: Take Away All of The Red
If you want to leave your tree up past Christmas but are looking to clean up a bit and take away some of the color, start by removing the ornaments.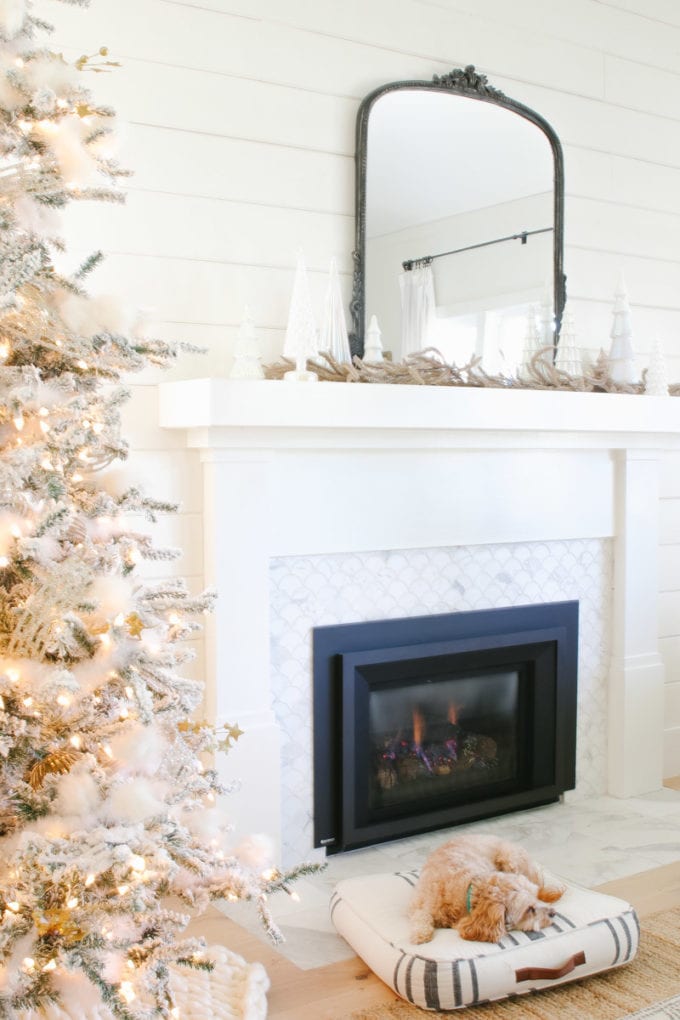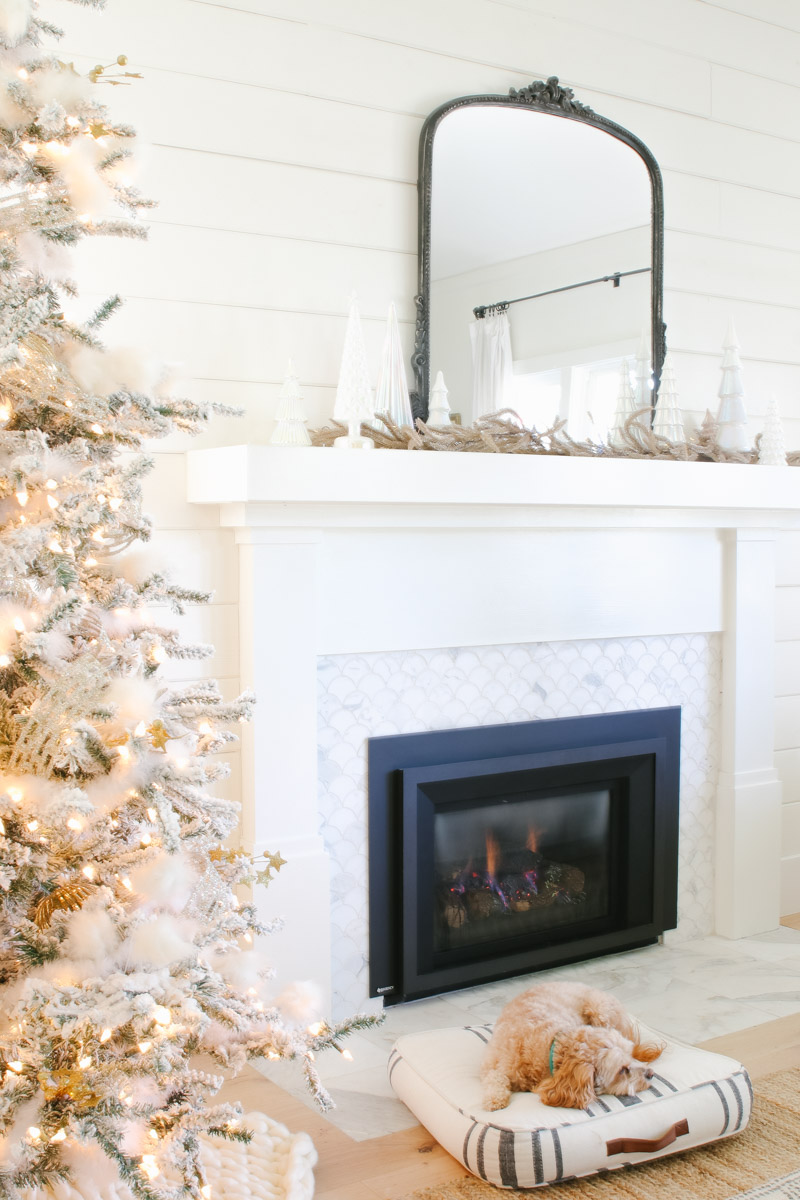 This is a great time to also organize your storage bins too. I like to organize the ornaments by color and type. I have all of my vintage ornaments stored together. As well as keeping the other ornaments separated by color. This makes it easier come next year and you want to switch up your color scheme.
To transition from Christmas to winter decor, start by taking off all the ornaments from the tree. I left the ribbon, picks and some larger gold ornaments on the tree. The overall feel is winter white decor that is more wintertime than Christmastime.
Keep Out Your Neutral Winter Decor
Next, put away all the other colored Christmas decor. I did leave up some white ceramic houses in the kitchen that will stay through the winter months. I also left out my collection of iridescent glass trees. These look snowy and very winter appropriate. Using neutral colors is a great way to transition your decor to winter after Christmas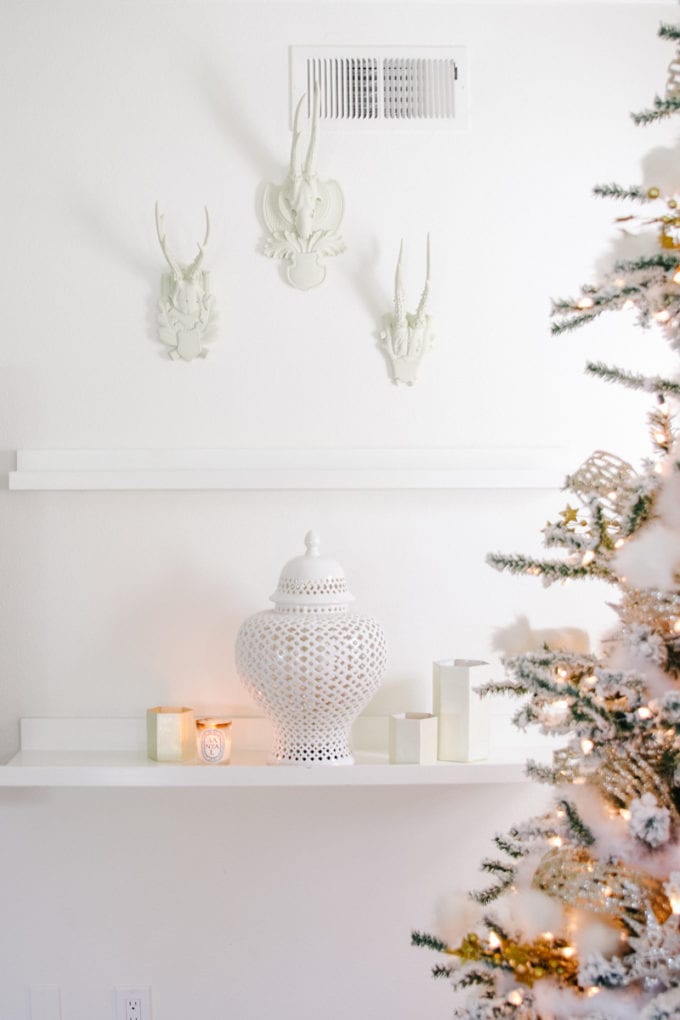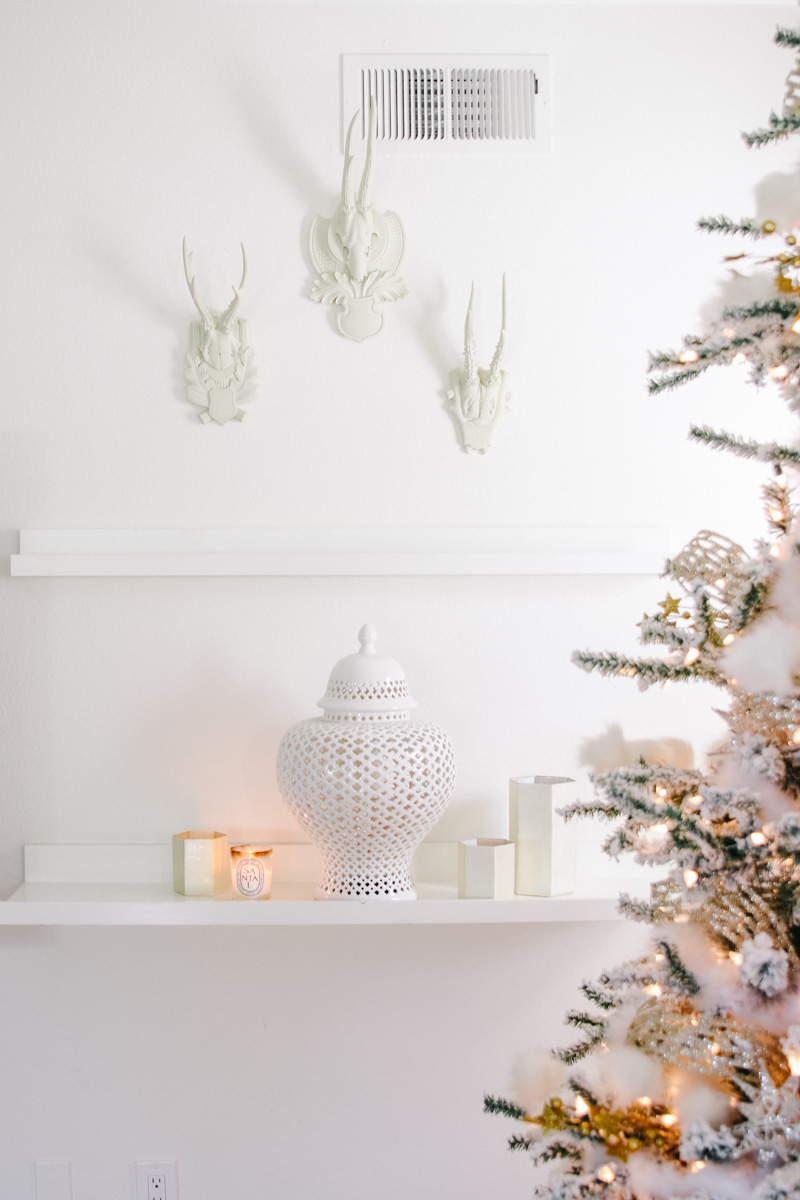 When I was putting away all of my holiday decor in the various bins in the garage, I made sure to make room for the winter decor that I was leaving up. I have two bins that will serve as storage for the extra items that will be up for a few more weeks. This will make it easier to redecorate come warmer months.
Stick to Neutrals and Winter Whites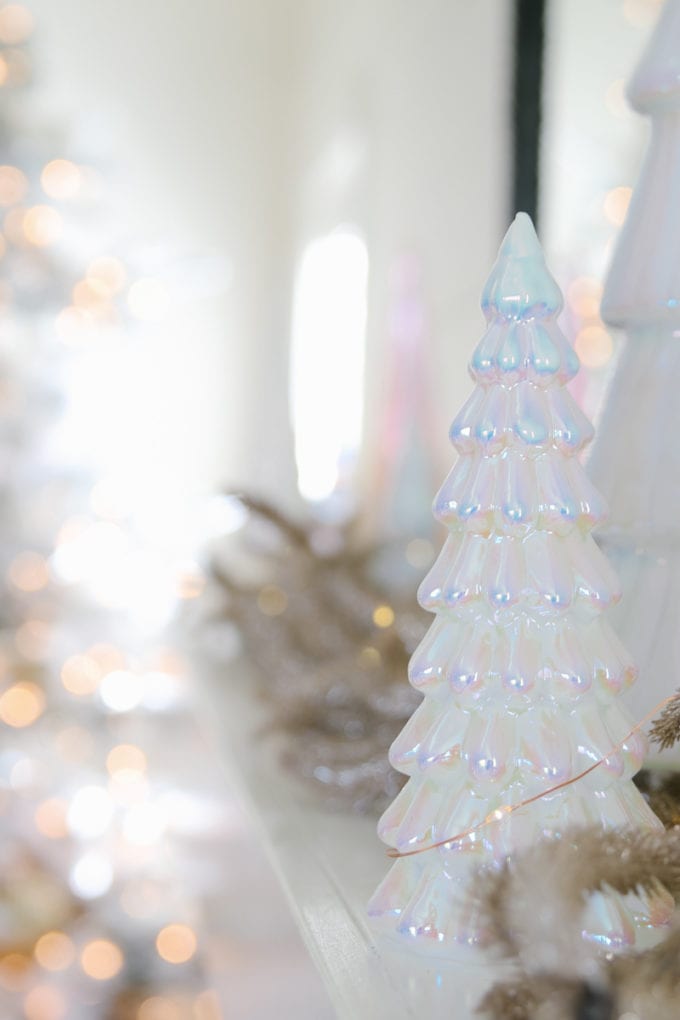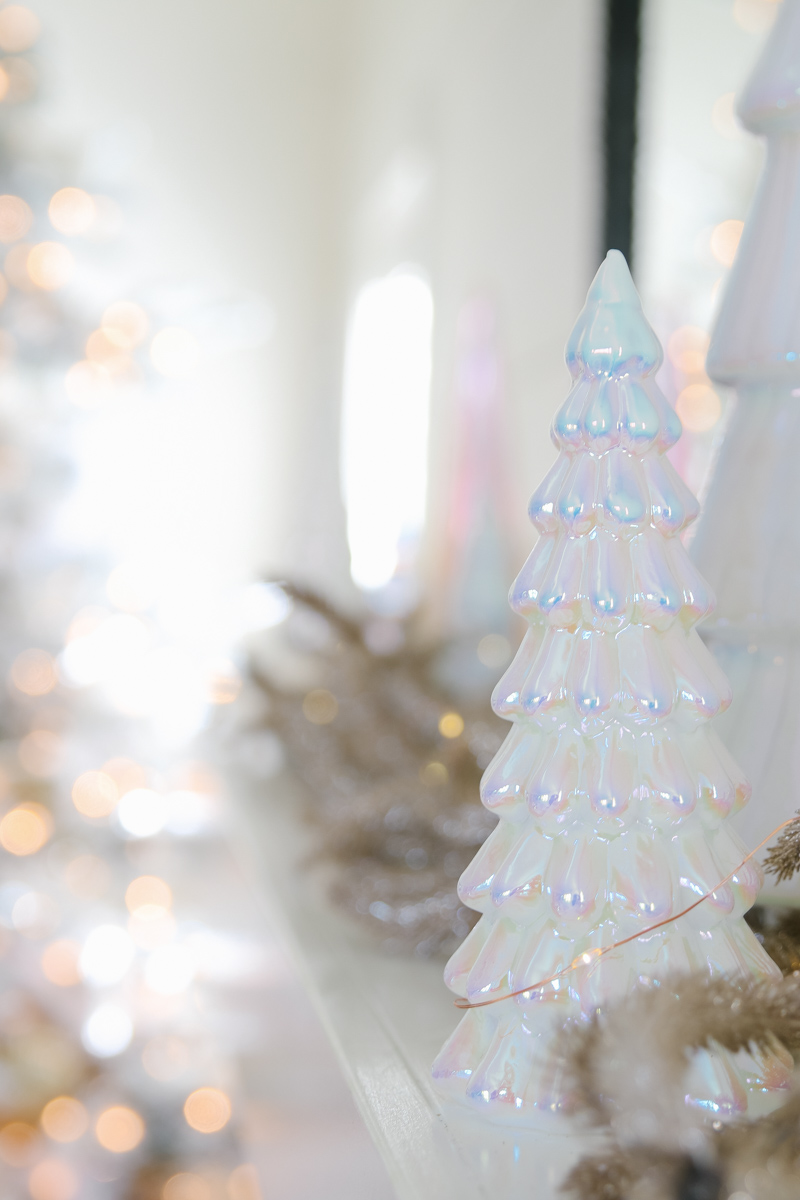 The weeks after Christmas and at the start of the new year, your home should serve as a refuge for your family. By providing a neutral color palette during the winter months, you allow your mind to focus on goal setting and fresh starts for the new year. Having less visual clutter eases the mind.
Add Soft Blankets and Pillows and Texture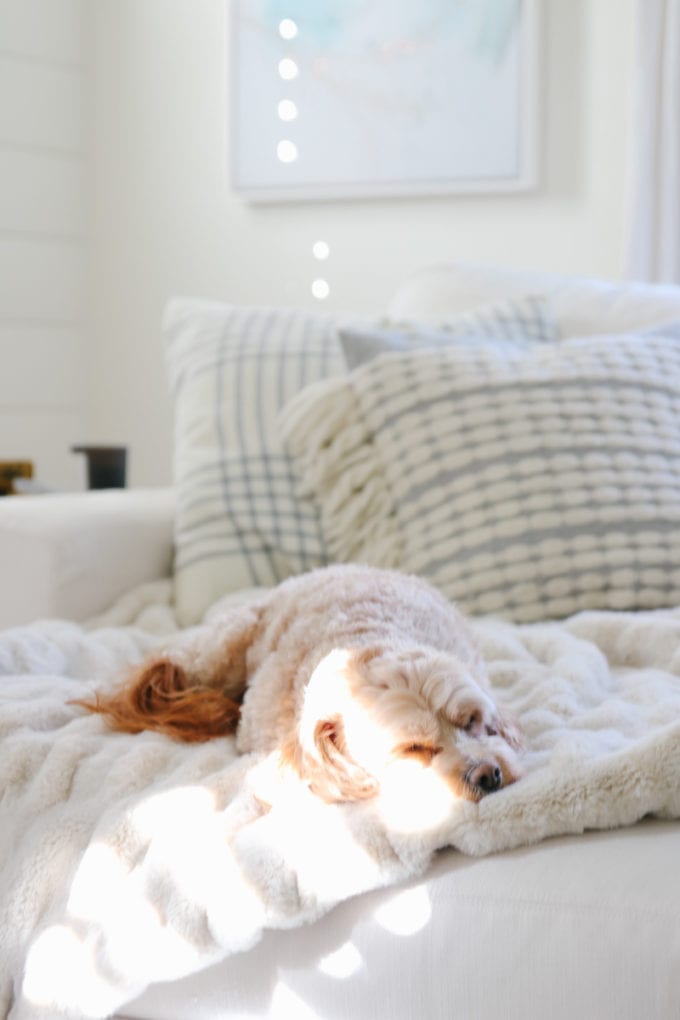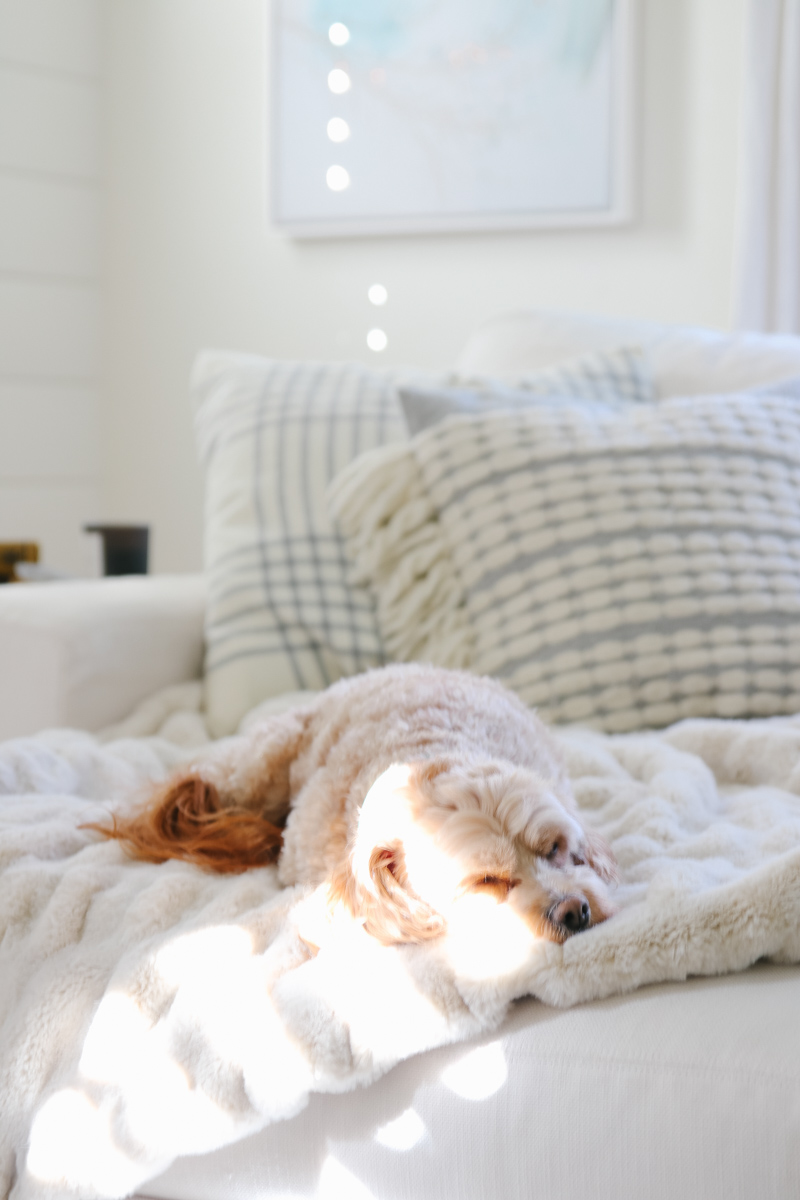 I used my favorite winter white pillows from Serena and Lily and lots of soft blankets and texture throughout the room to create a warm and cozy winter home. You can read more tips for creating a Hygge Home in this post.
Add Twinkle Lights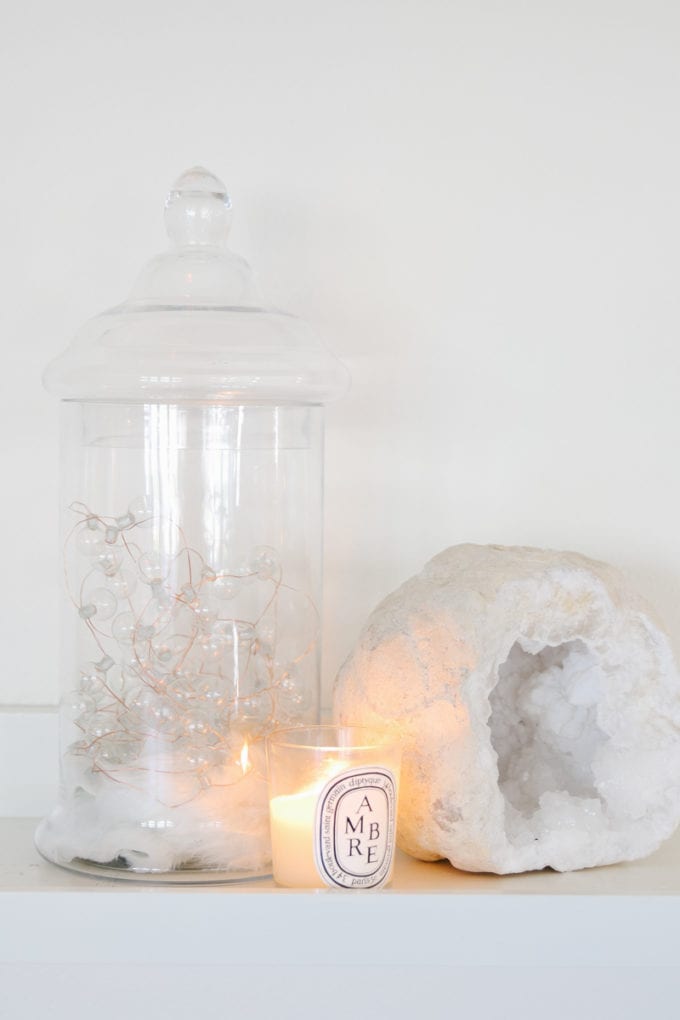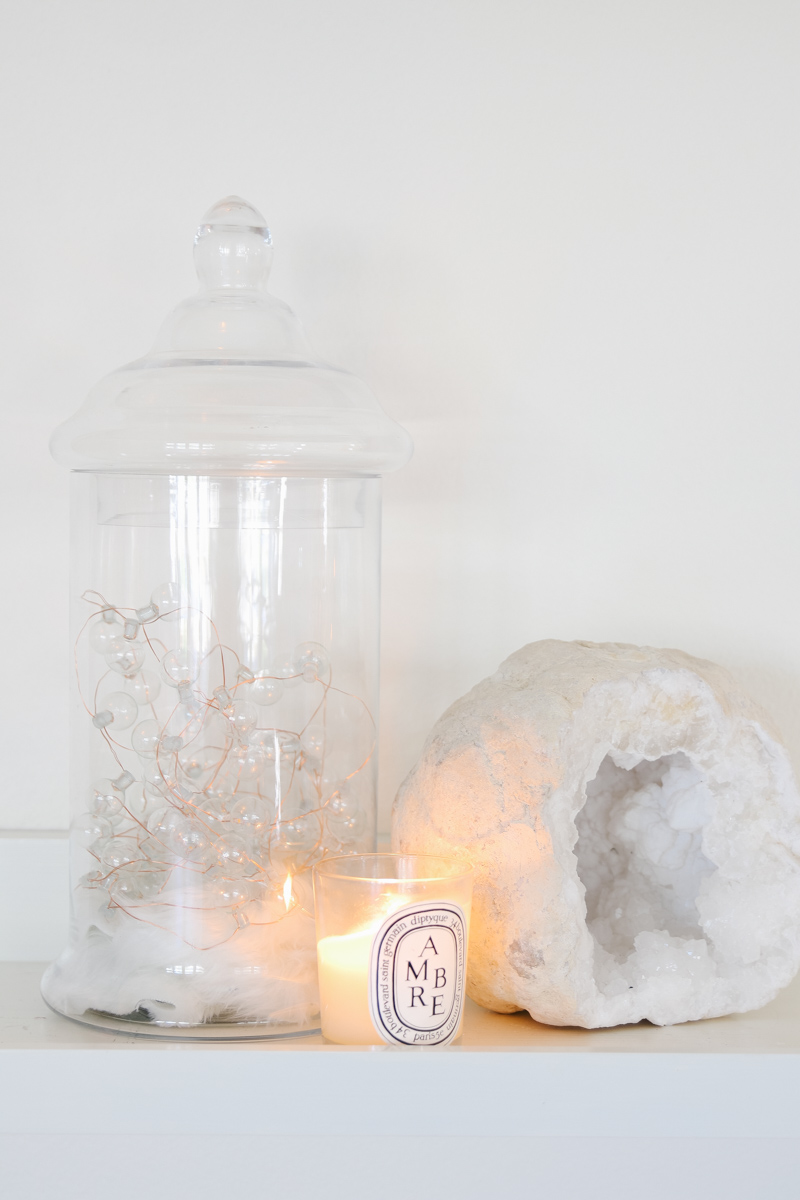 One of my favorite ways to transition from Christmas to winter decor is by adding twinkle lights. I fill vases with my favorite LED battery operated lights. Tuck them inside a glass cabinet for more ambiance. Or string them on your mantel. I love that they go on every night with their built in timer for no-fuss decorating.
Winter Mantel Decor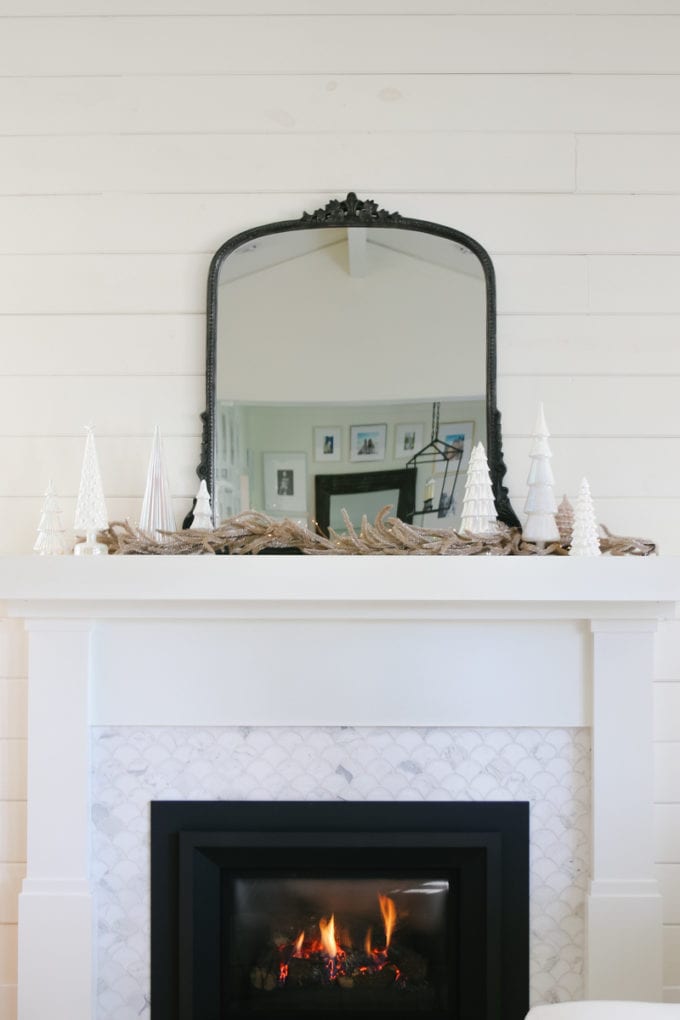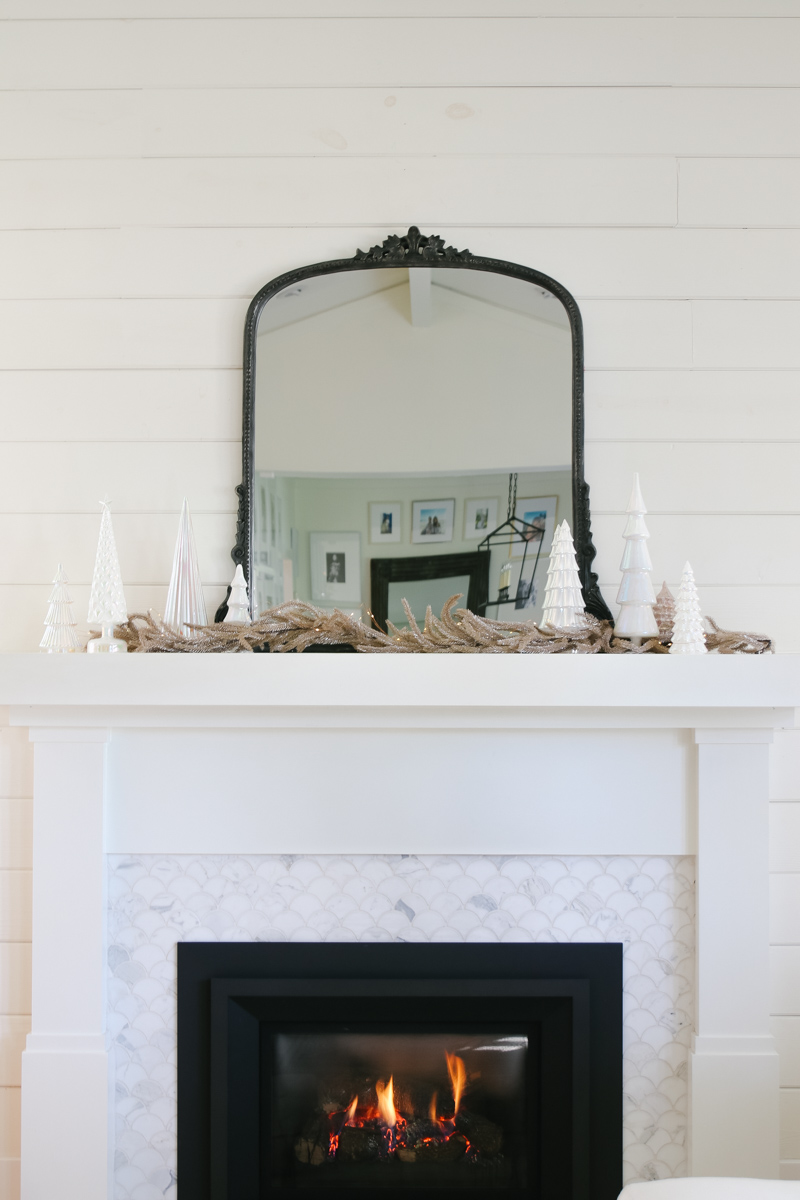 Wondering how to decorate your mantel after Christmas? Think outside the box and repurpose some of your neutral holiday decor.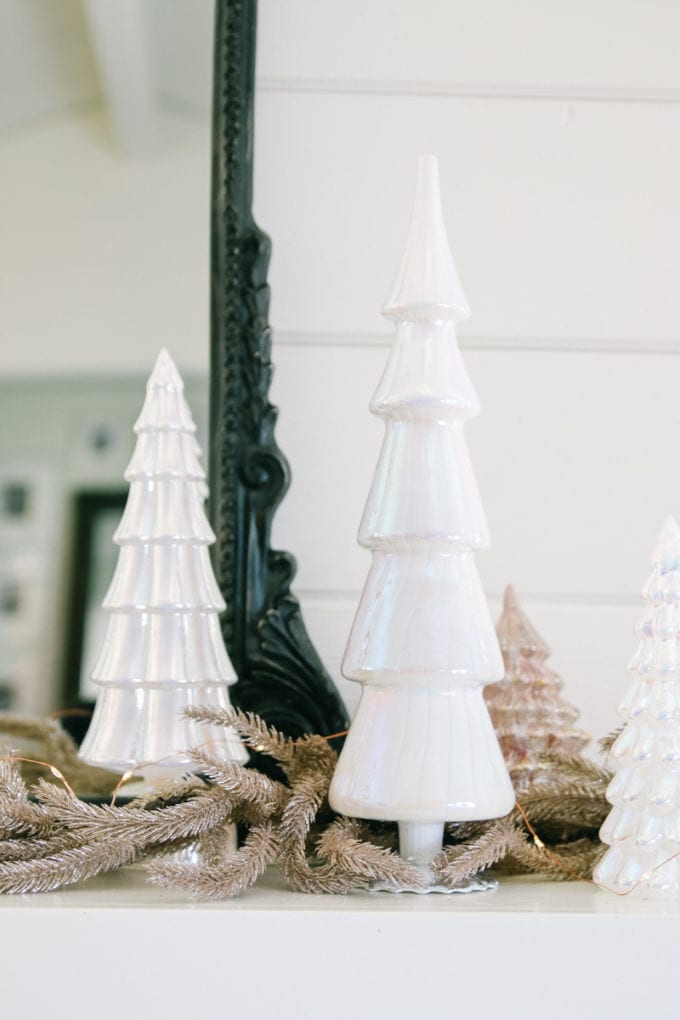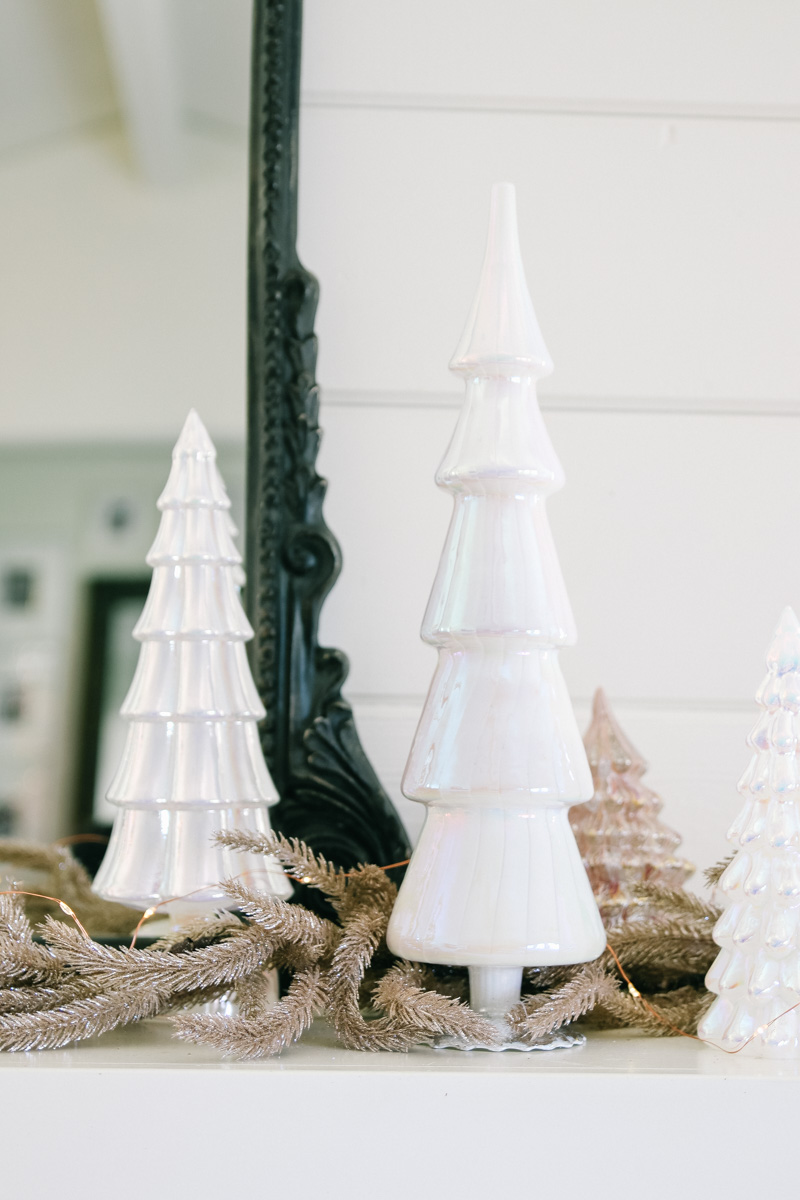 I used my collection of glass trees to flank the mirror on my mantel. Along with a metallic faux garland and some twinkle lights, I love the simple and neutral winter decor.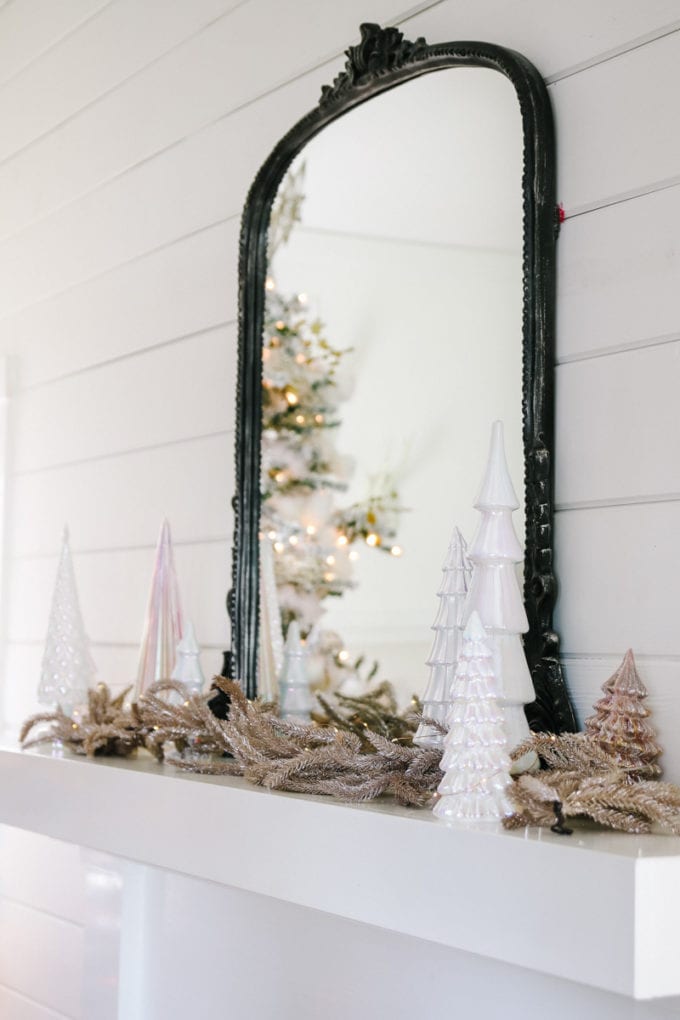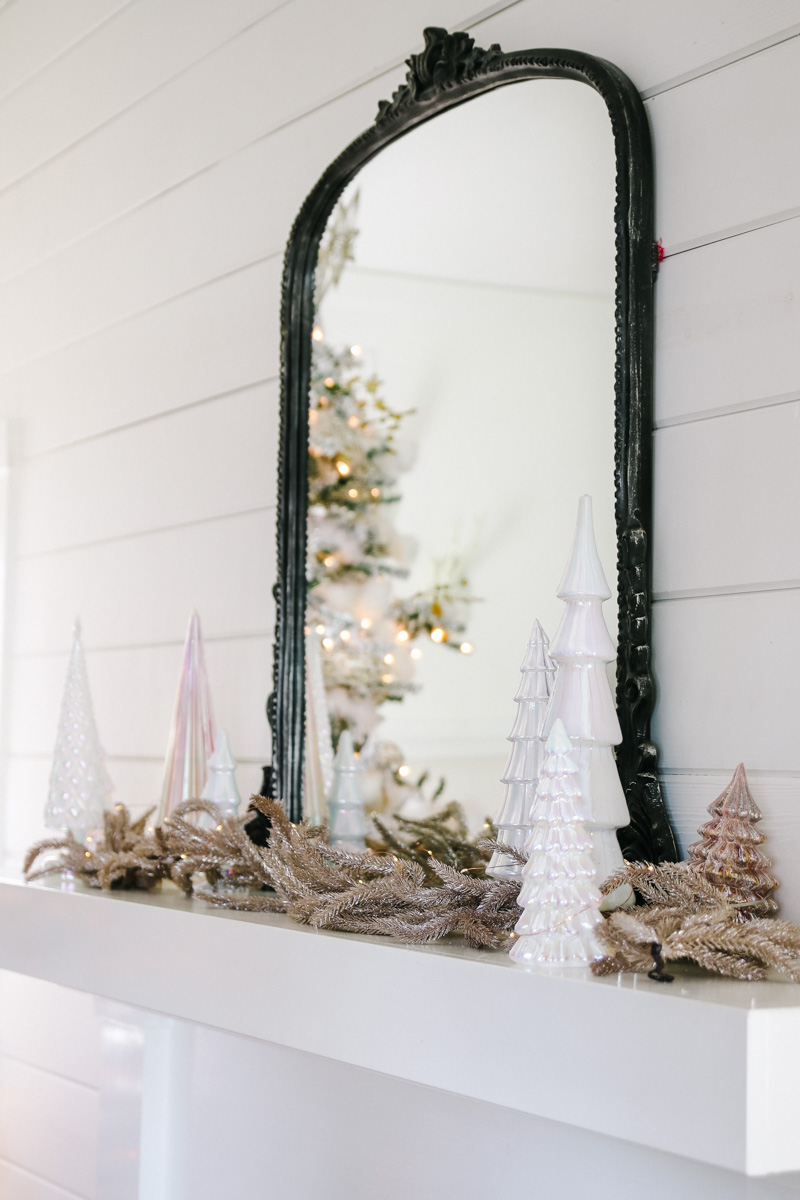 After New Year's, I may take down the garland but the trees will stay up until February. They create the perfect snowy, winter scene.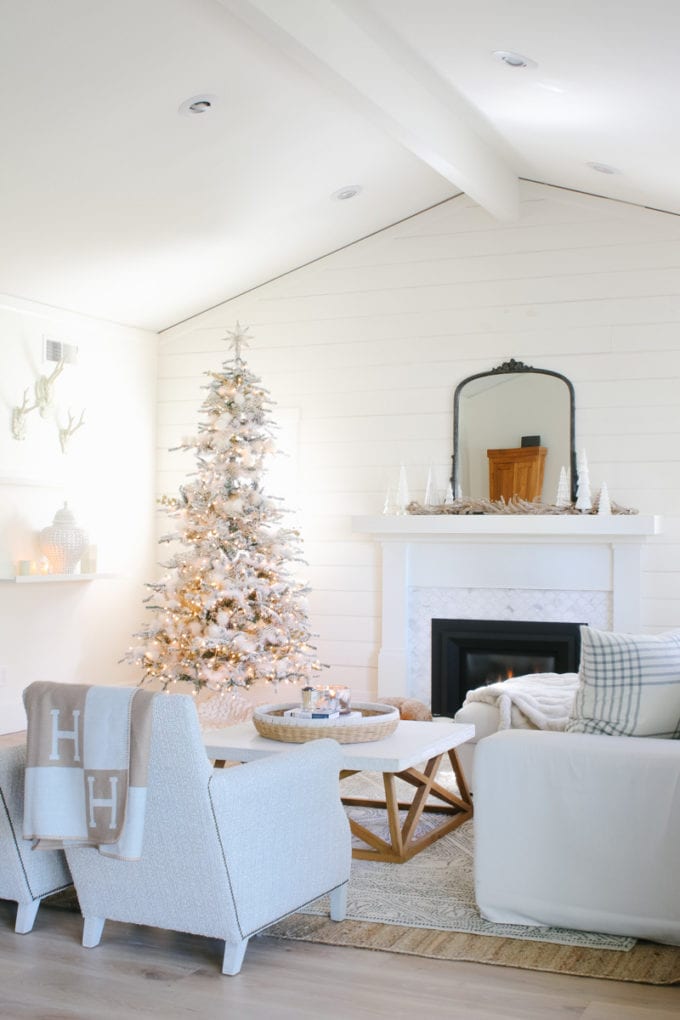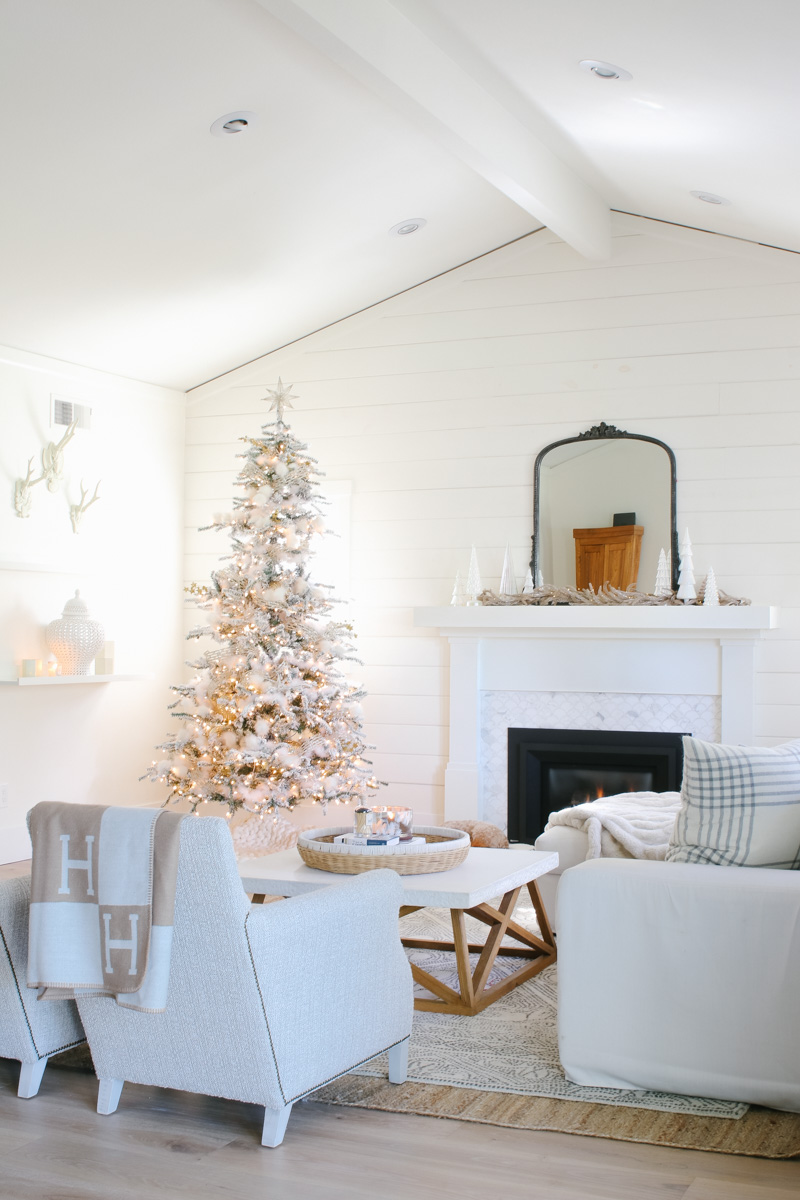 The biggest takeaway for how to transition your decor from Christmas to winter is to keep it simple and neutral. I think creating a cozy winter home is a great way to start the new year!