As you all know, I love to mix up a good cocktail! And summer has me at my weakest when it comes to yummy concoctions. I have rounded up my favorite summer drinks to make right now! They use the freshest ingredients and are perfect when the temps are high. Enjoy!
Raspberry Limoncello Prosecco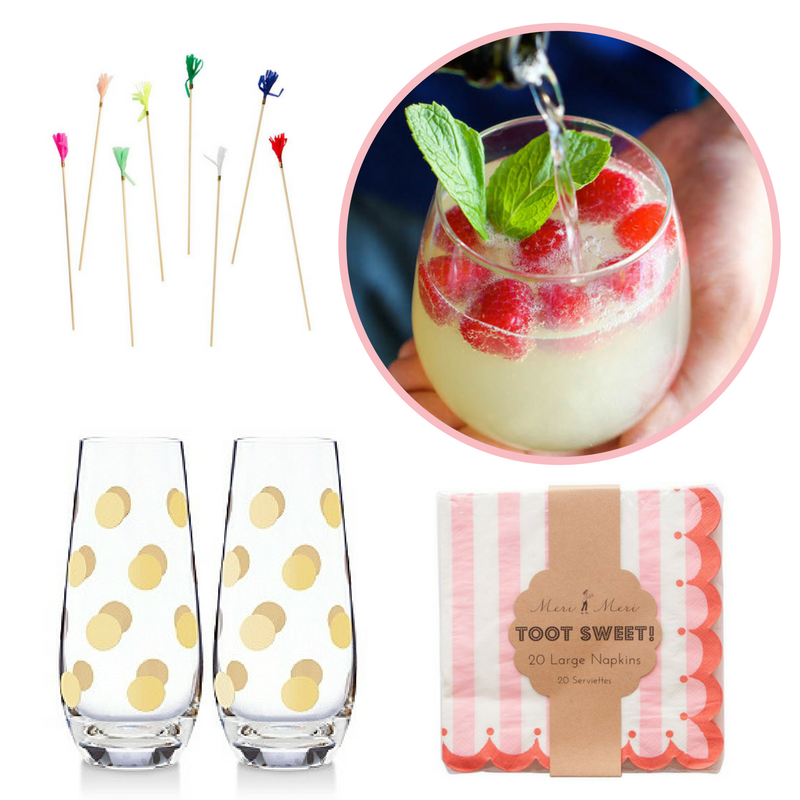 This recipe from Damn Delicious is so easy and makes a huge impact for a last minute get together!
toot sweet napkins | gold dot flutes | swizzle sticks
Watermelon Mojitos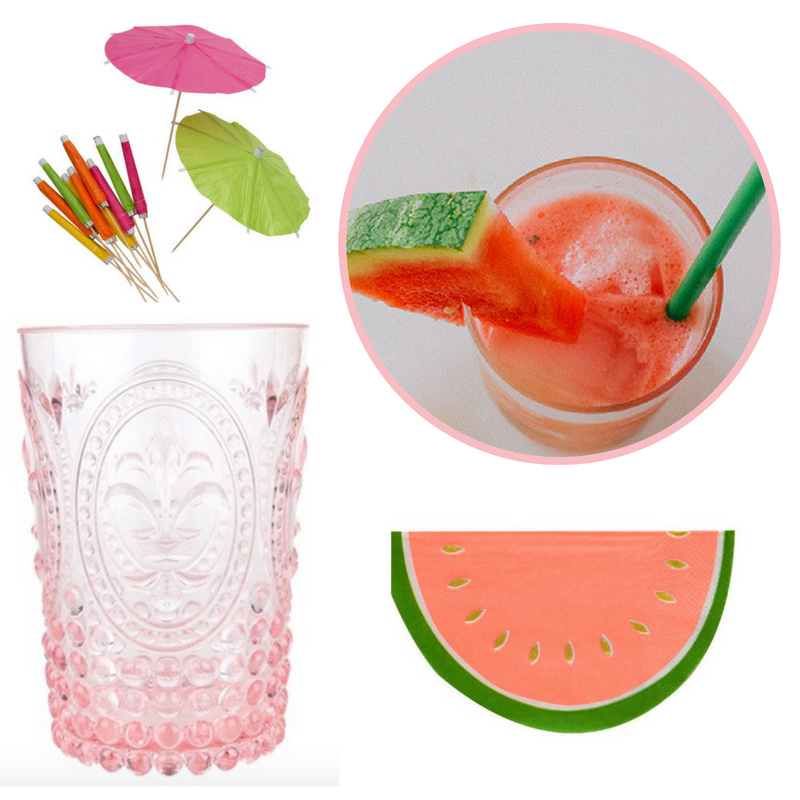 Watermelon and mint is one of my favorite combinations ever. So of course these Watermelon Mojitos from If Found Make sound refreshing and perfect for the summer heat!
Drink Umbrellas | Pink Glasses | Watermelon Napkins
Italian Mule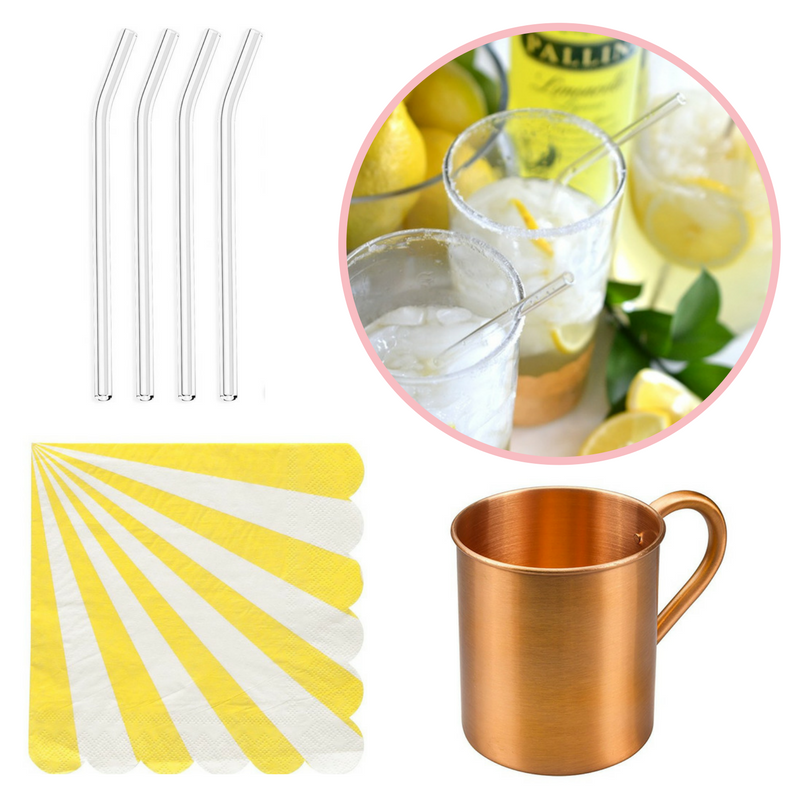 Moscow Mules are so easy to make and so refreshing! So when I saw this recipe for an Italian Mule from Design By Occassion I knew it would be a winner!
Glass Straws | Striped Napkins | Copper Mug
Pimm's Punch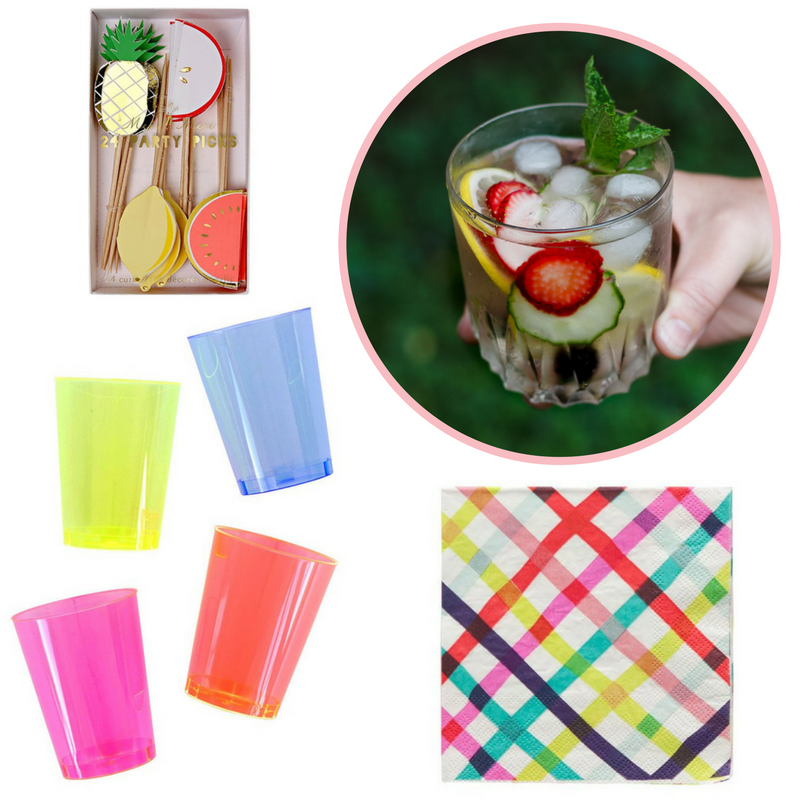 I love the combination of cucumbers, strawberries, mint and blackberries. I mean this cocktail from With Food and Love screams summer in a glass to me! What a great cocktail to serve at any party!
Sparkling Peach Sangria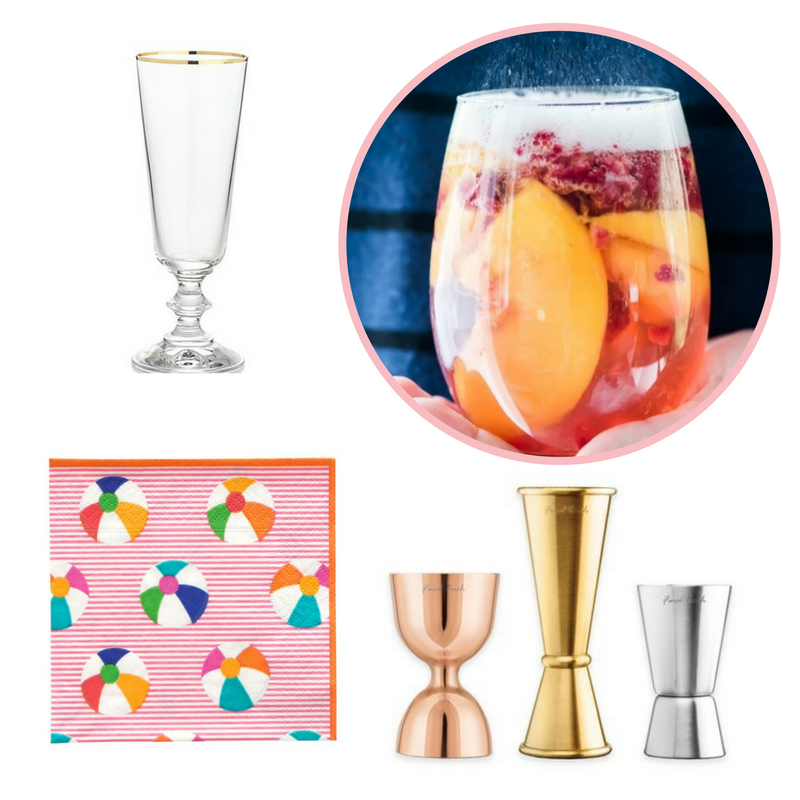 When I was putting together this list, I knew I had to include a recipe for Sangria. The ultimate summer drink, it combines wine with fruit for a yummy concoction. This recipe from Real House Moms doesn't disappoint! I love the combination of Pinot Grigio and Champagne for some bubbles. Plus, peaches are my favorite summer fruit!
Gold Rimmed Flute | Beach Ball Napkins | Jigger Set
Frosé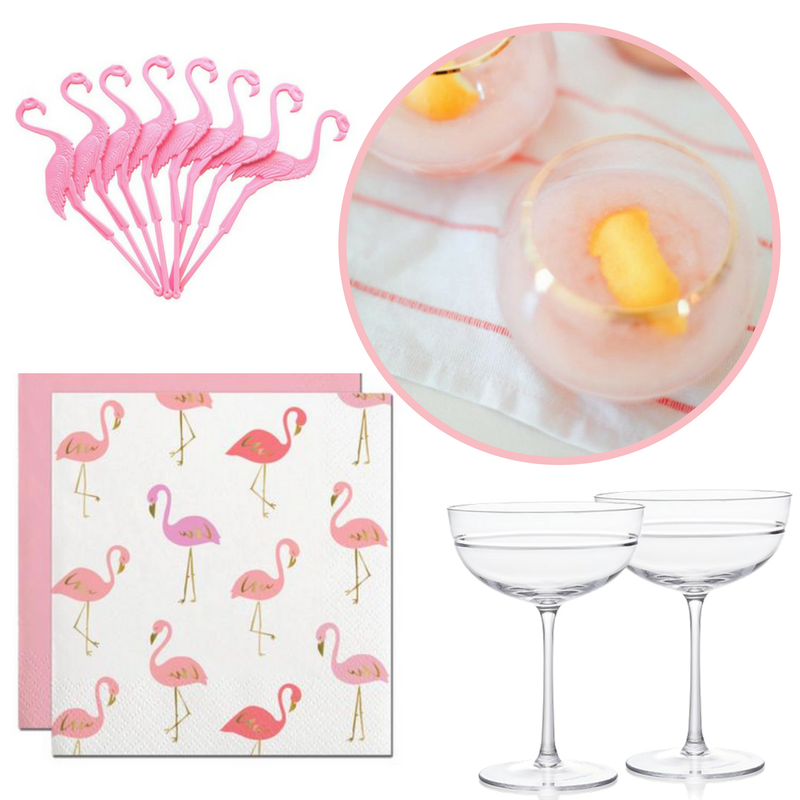 I have been on the frosé bandwagon lately. I love to mix together fresh fruit juice with frozen rosé ice cubes to make the most refreshing cocktail! Right now, I am working on a yummy White Peach Frosé recipe so stay tuned. In the meantime, I found this great recipe from One Hope Wine!
Flamingo Stirrers | Flamingo Napkins | Glass Coupe