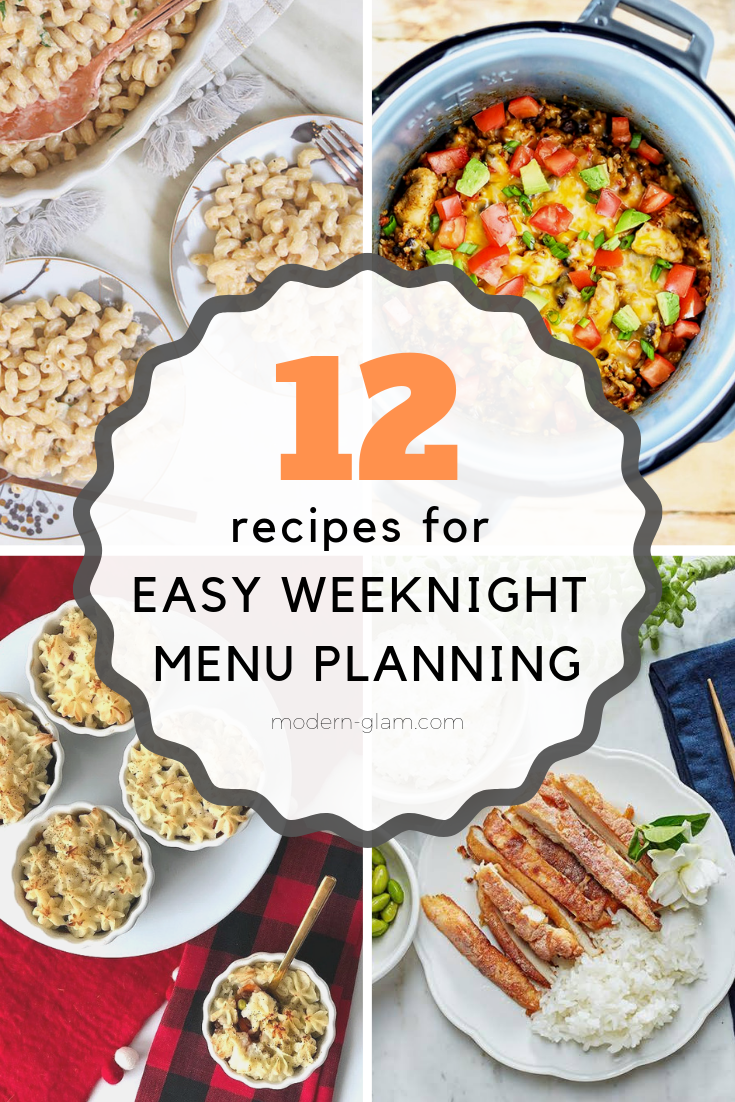 While spring is still weeks away, there's nothing better than comfort food! These weeknight dinner ideas will keep you warm and satisfied on those cold nights until spring comes!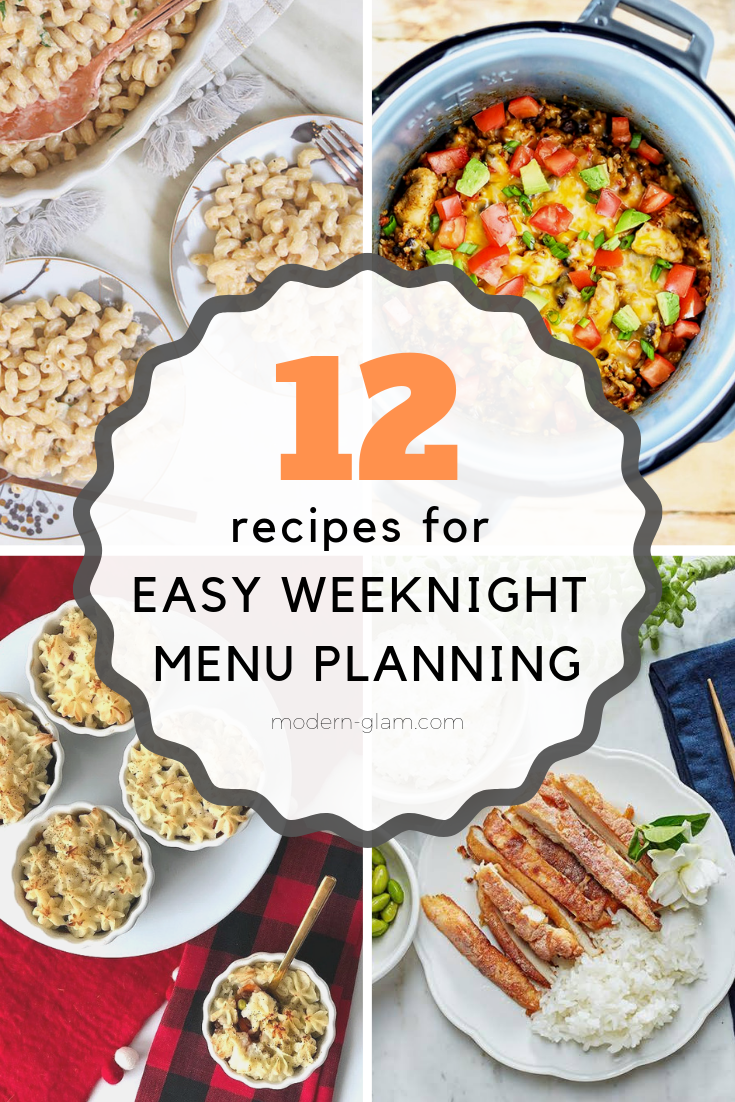 Dinner Ideas for Cold Nights
During the winter months, when the days are shorter I love to come home and spend time in the kitchen cooking dinner. My kids saddle up to the kitchen counter and we chat about their day at school and weekend plans. And while I'm not saying that meal planning is easy, I do love to cook dinner when I have everything planned out and shopped for.
Providing my children with a healthy meal is important to me. These dinner ideas for cold nights are perfect for weeknight family dinners and are sure to warm everyone's bellies.
Organic Baked Macaroni & Cheese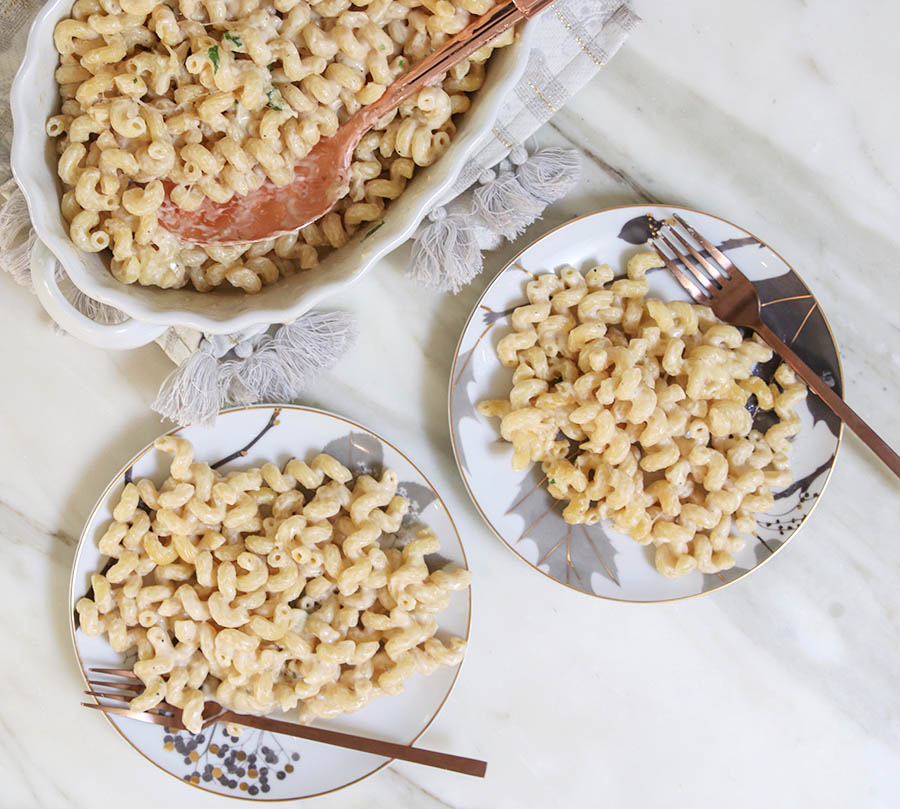 I love a meal that you can prepare ahead of time and keep warm in the oven. My recipe for Organic Baked Macaroni and Cheese checks all the boxes! And your kids will love you for making it!
Grandma's Chicken and Noodle Dinner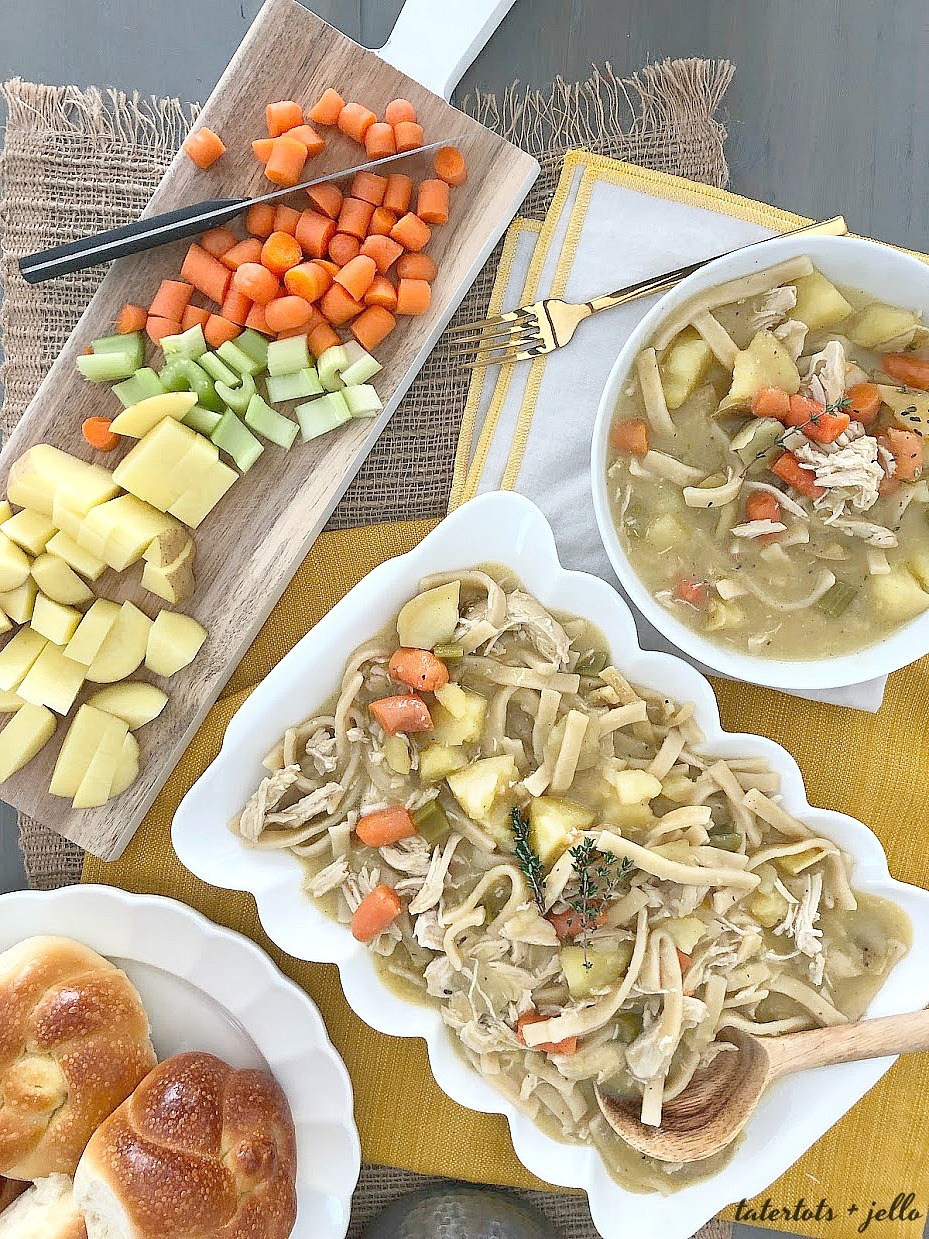 This recipe for Grandma's Chicken Noodles is shared by my sister and comes from our family cookbook. My sister has updated it for the Instant Pot too! This is the perfect weeknight dinner especially on those cold nights!
Savory Spaghetti with meat sauce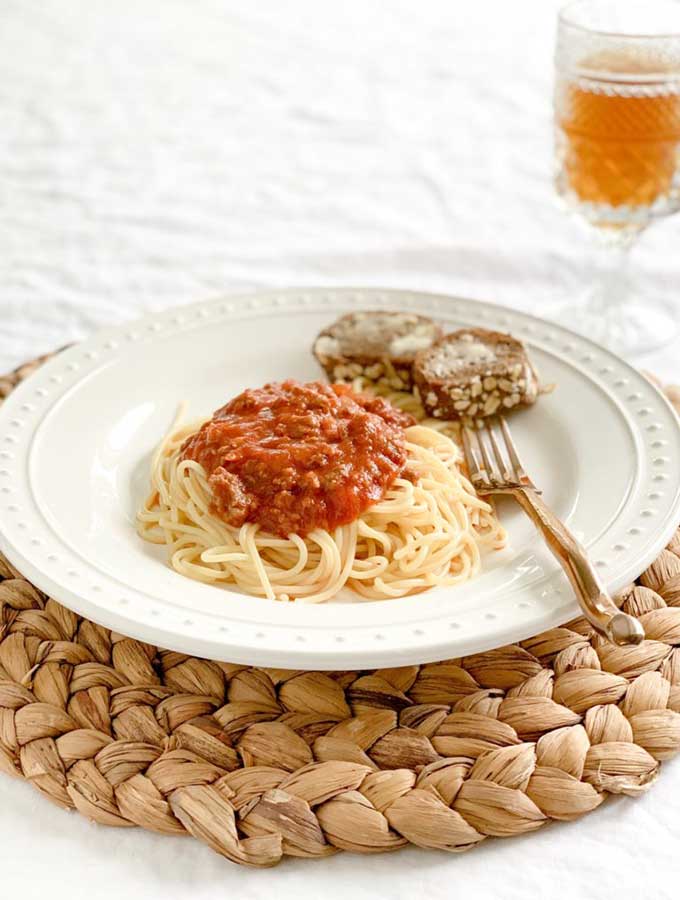 One of my families favorite weeknight dinners is spaghetti with meat sauce. And this recipe for Tom's Spaghetti is one I am definitely going to add into the rotation. Warm, comforting spaghetti is a perfect dinner for those winter nights.
Chicken Burrito Bowls in the Instant Pot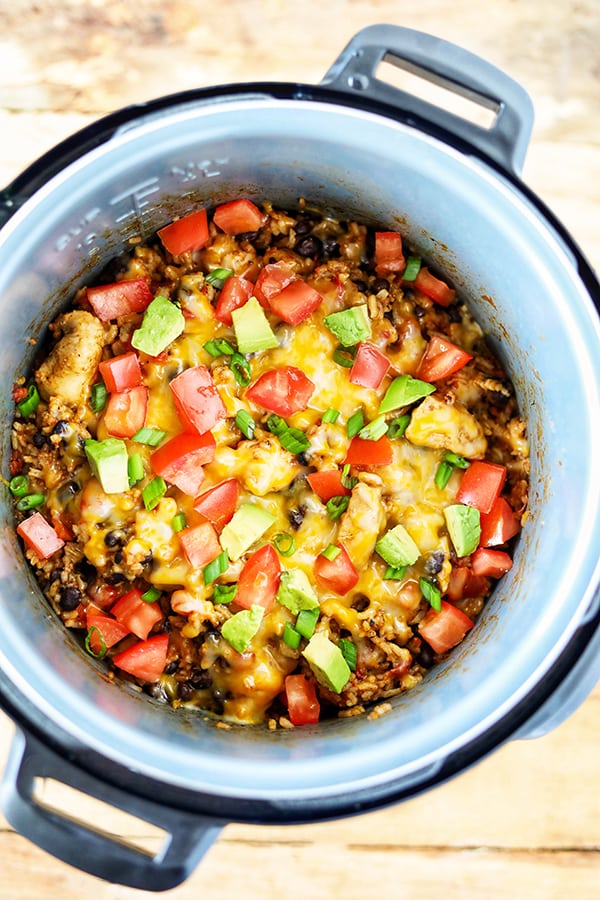 This recipe for Instant Pot Chicken Burrito Bowls from Number 2 Pencil is quick and delicious. I love this for busy nights when the kids have practice until late and we need a quick meal that is easy to prepare!
Pumpkin Ravioli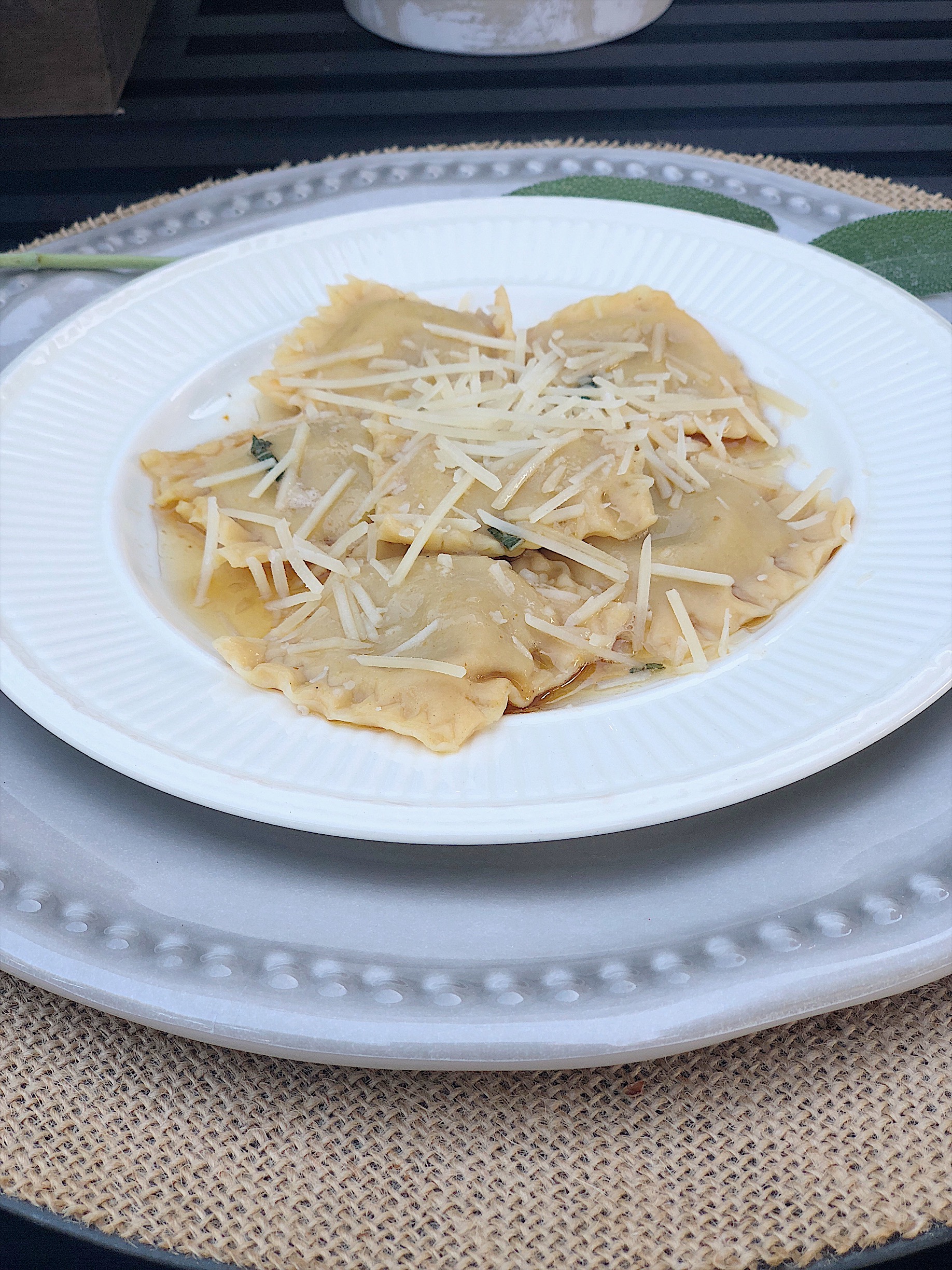 Pumpkin Ravioli in Sage Brown Butter Sauce is one of my absolute favorite comfort foods. Learn how to make your own from scratch with this weeknight dinner idea.
Hawaiian Chicken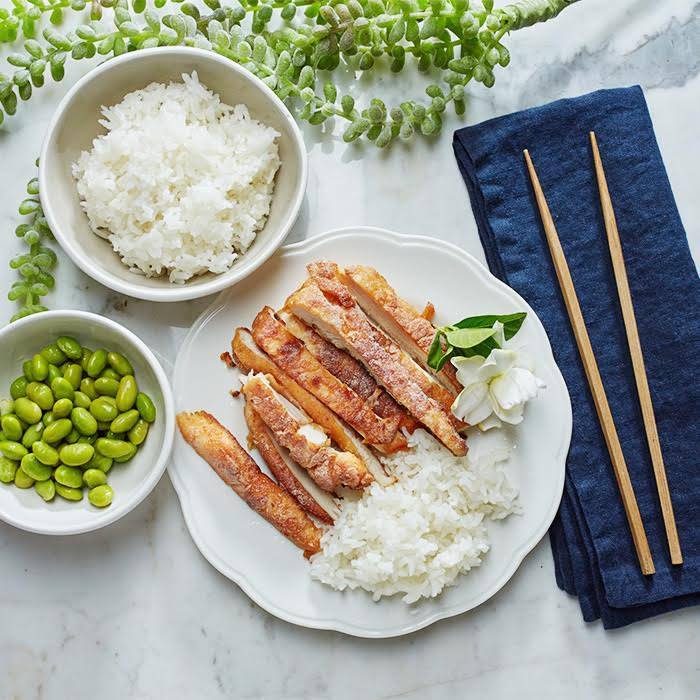 This recipe for Hawaiian Chicken is one of my favorite weeknight meals to prepare. Everyone in my family agrees on this one! A savory dinner for those cold nights.
Coconut Curry Red Lentil Soup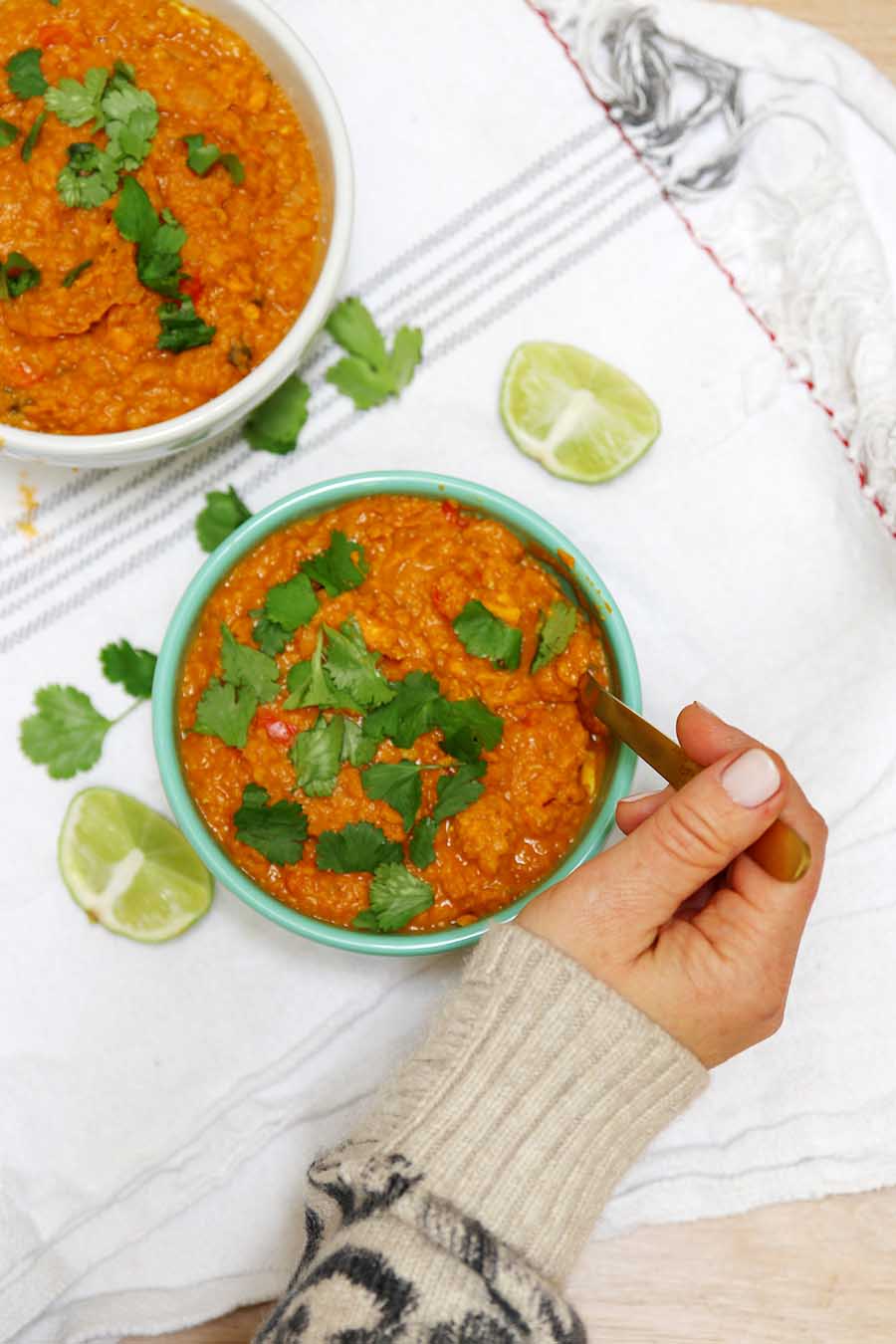 This hearty Red Lentil Soup is packed with veggies and my kids don't even know, lol! This soup comes together in under 30 minutes and is perfect for weeknight menu planning. I also love that it's vegan but packed with protein.
Tuna Casserole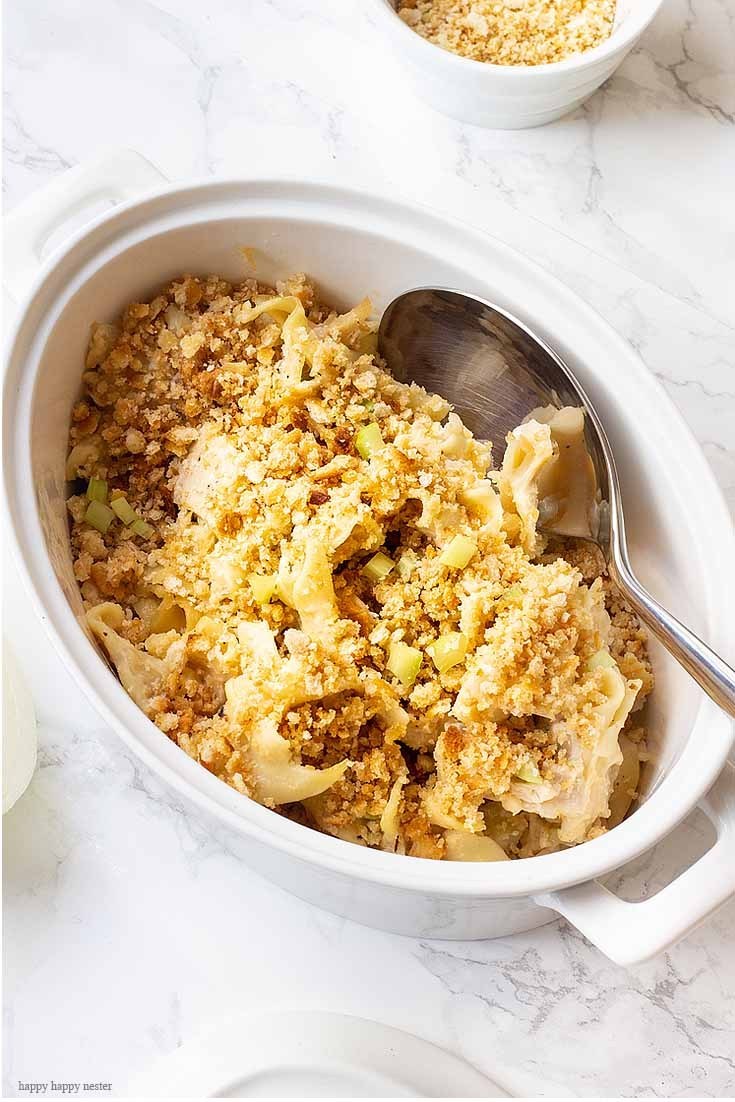 This weeknight dinner idea for the Best Tuna Casserole sounds like my kind of comfort food for a cold winter night. I love the crunchy topping too!
Whole30 Zoodles Bolognese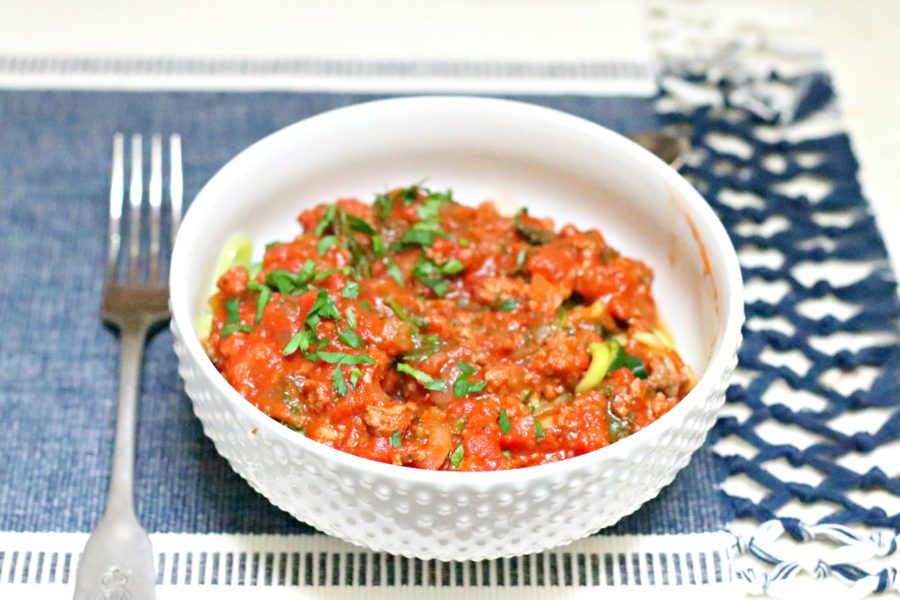 This recipe for Zoodles Bolognese is my favorite thing to make when I'm trying to watch my weight. I will cook up some whole wheat spaghetti for the kids and make this for my husband and I. This meal is on permanent rotation in our house and I love that it's Whole30 compliant.
Chicken Pesto Roll Up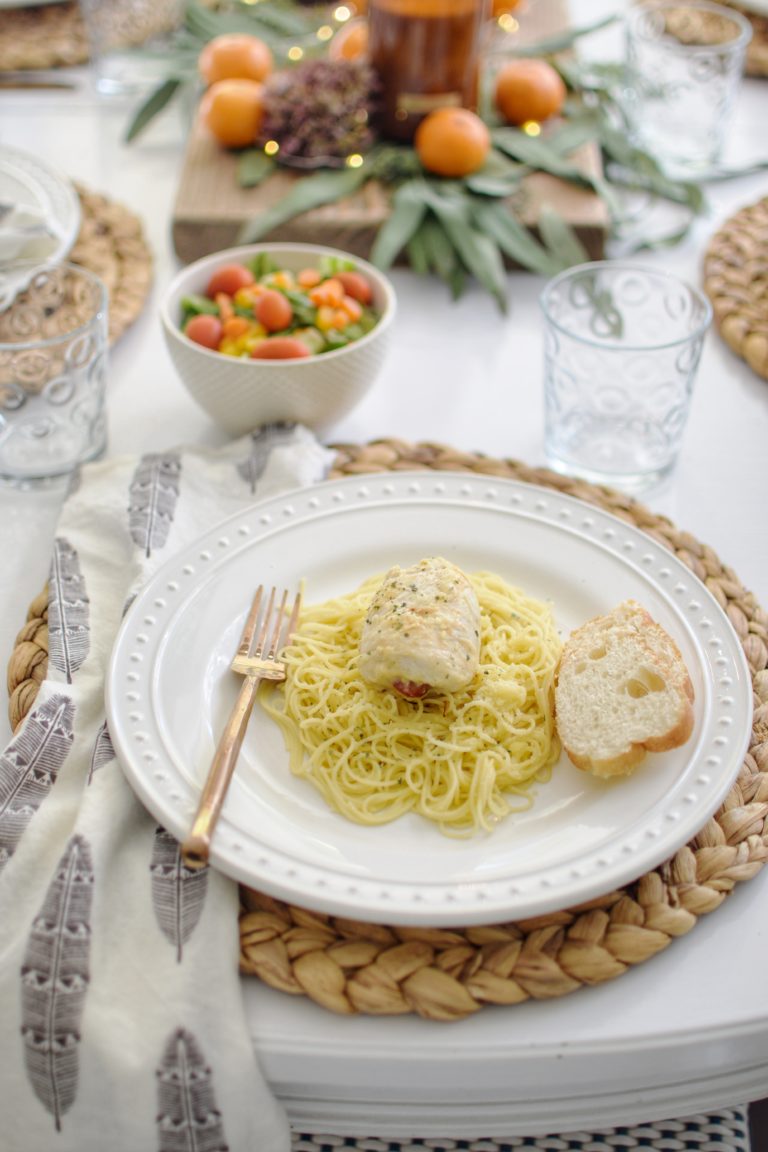 If you have picky eaters in your house (who doesn't) then this is an easy meal that will satisfy all appetites! Rhonda's Chicken Pesto Roll Ups are a perfect comfort food recipe for weeknight dinners.
Shepherd's Pie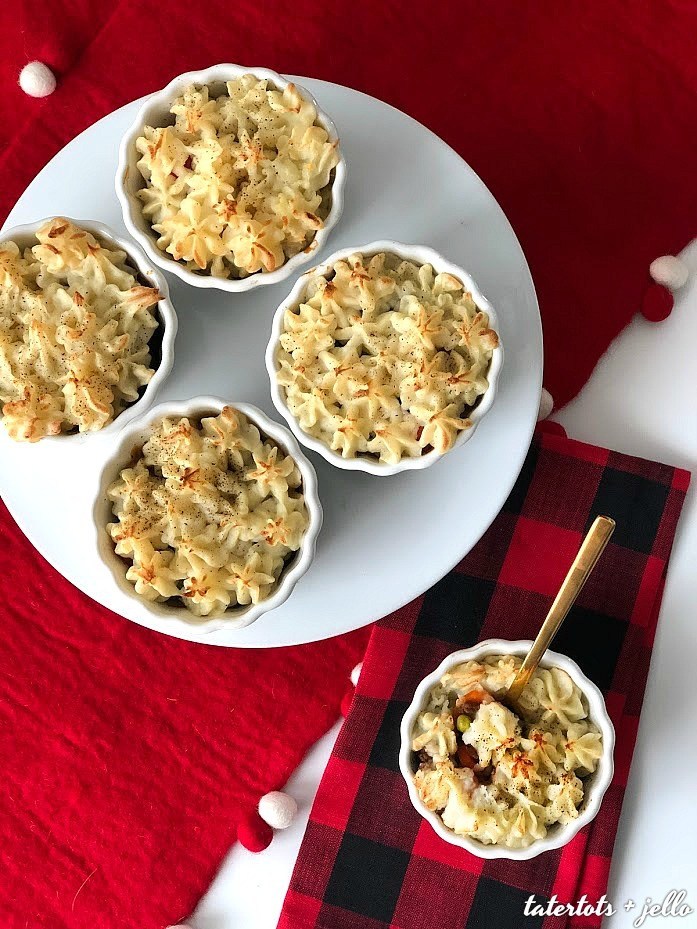 This weeknight dinner idea for Sherpherd's Pie is perfect for cold nights. A warm meal that is easy to prepare and that comes in cute individual serving sizes is my favorite!
Perfect Baked Potatoes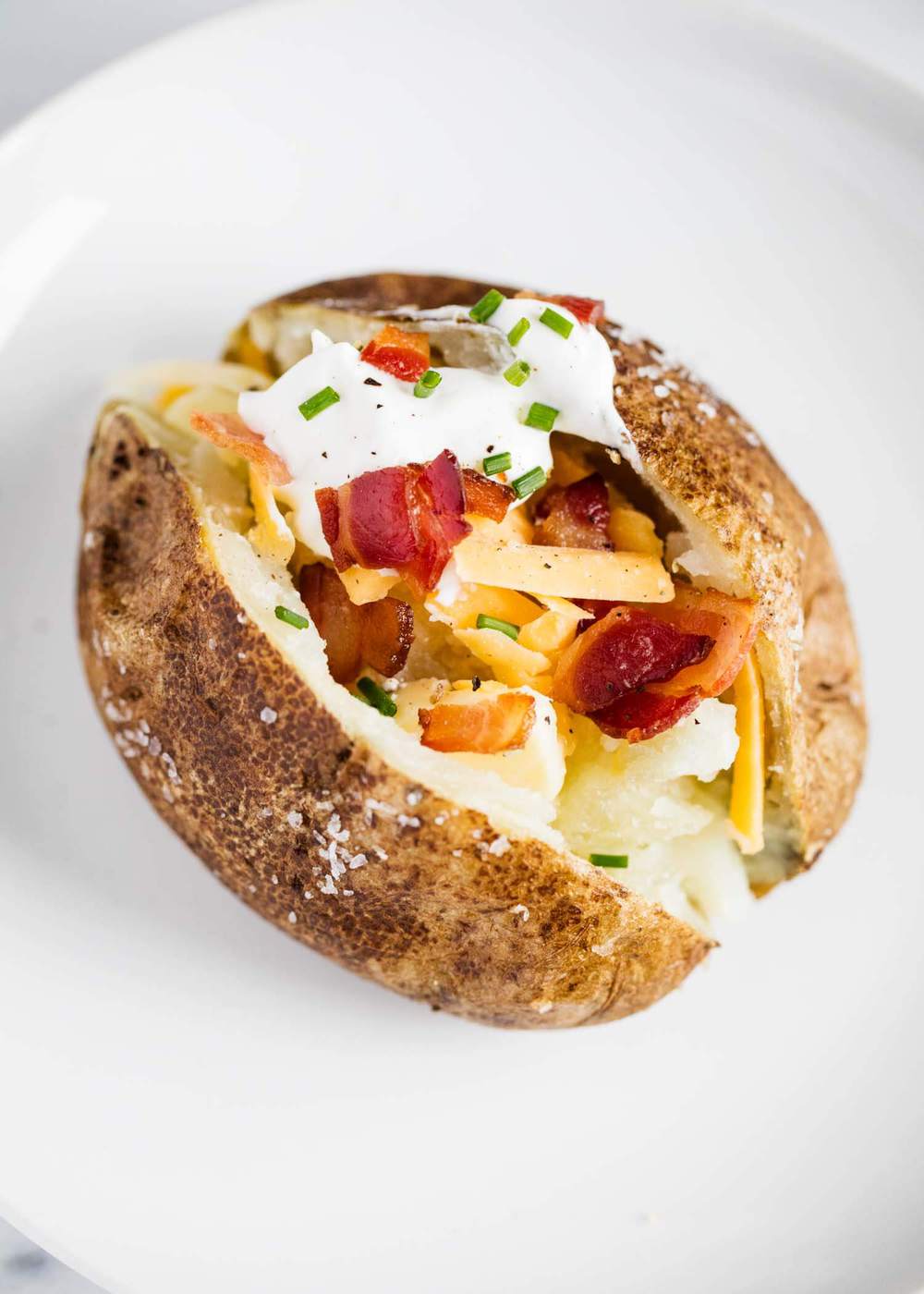 Our go to meal for weeknight dinners right now are baked potatoes. I love that each person can customize their own meal and top it with whatever they feel like having. I love this guide for How to Make the Perfect Baked Potato by I Heart Naptime. She has some great ideas for toppings and different meal ideas!
I hope these 12 dinner recipes help you with your weeknight meal planning. Happy cooking!