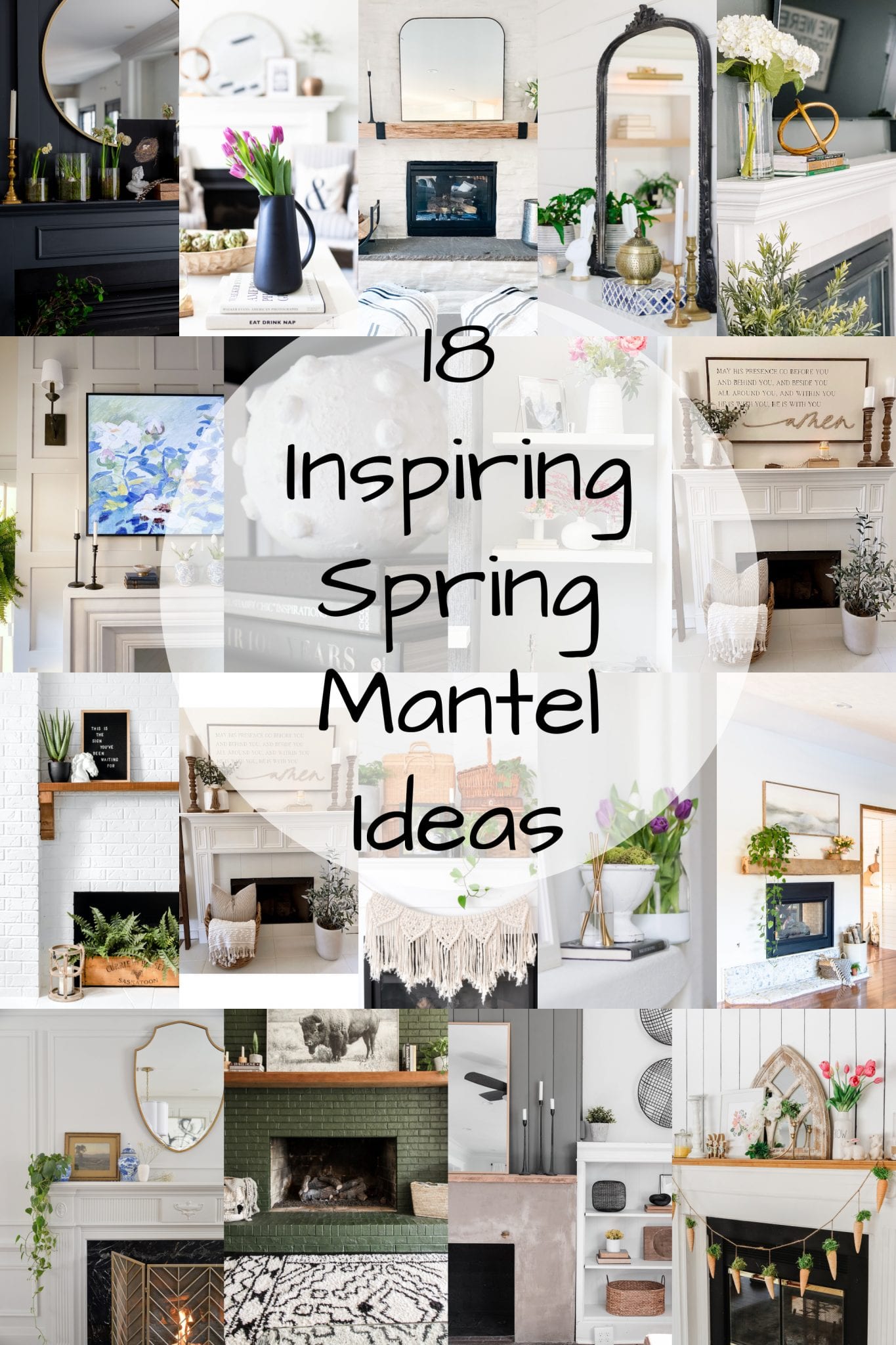 Looking for decorating ideas for your spring mantel? Here are 18 beautiful and easy ways to update your fireplace for spring!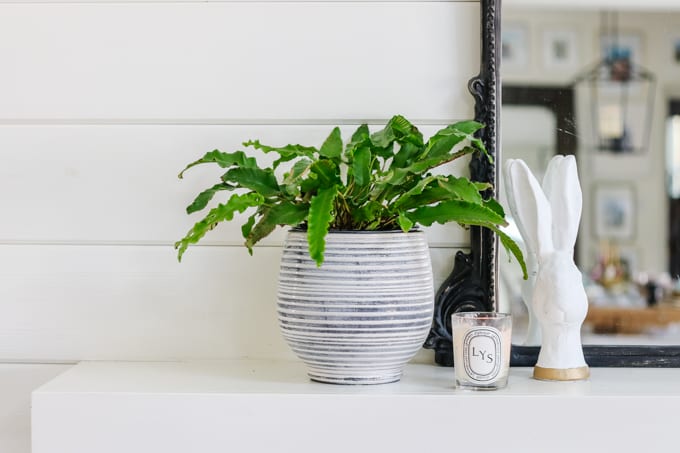 How To Decorate Your Mantel For Spring
Do you switch up the decor on my mantel for each season?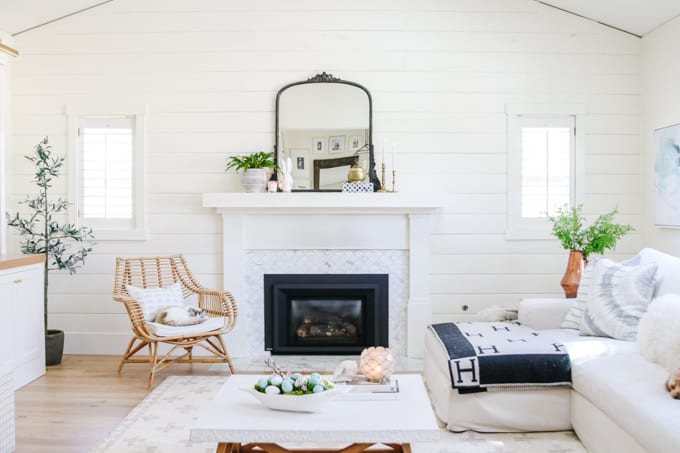 Since the fireplace is a pretty big focal point in our living room I like to give that area a quick refresh every few months. By updating just this one area, you can make the entire space feel refreshed and updated.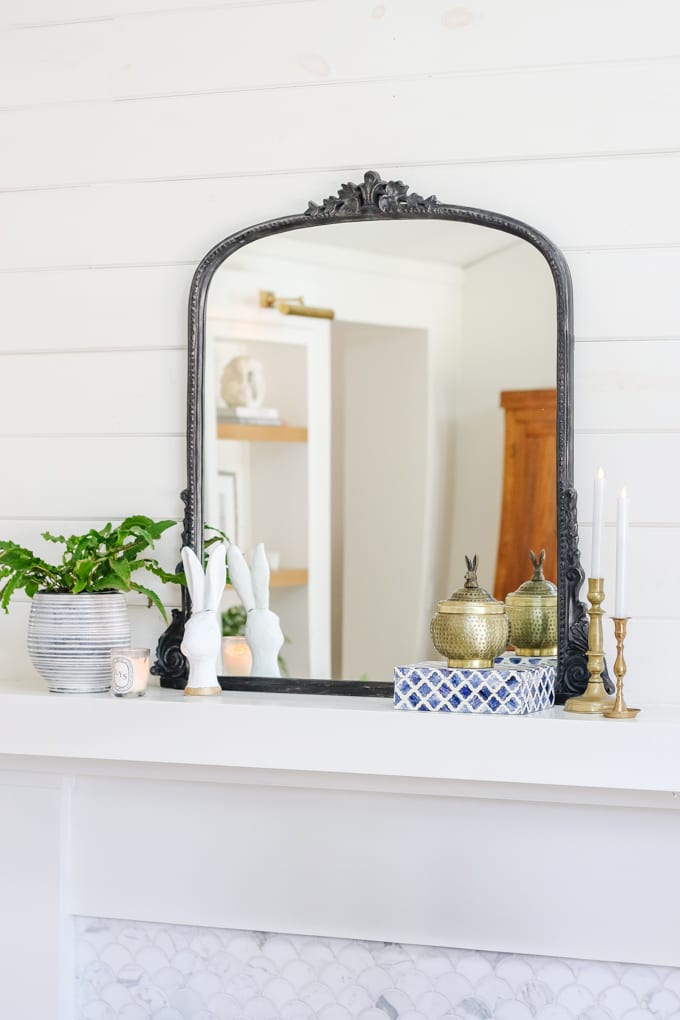 Decorating the mantel in the springtime is one of my favorite times to update the decor. And it's also one of the easiest!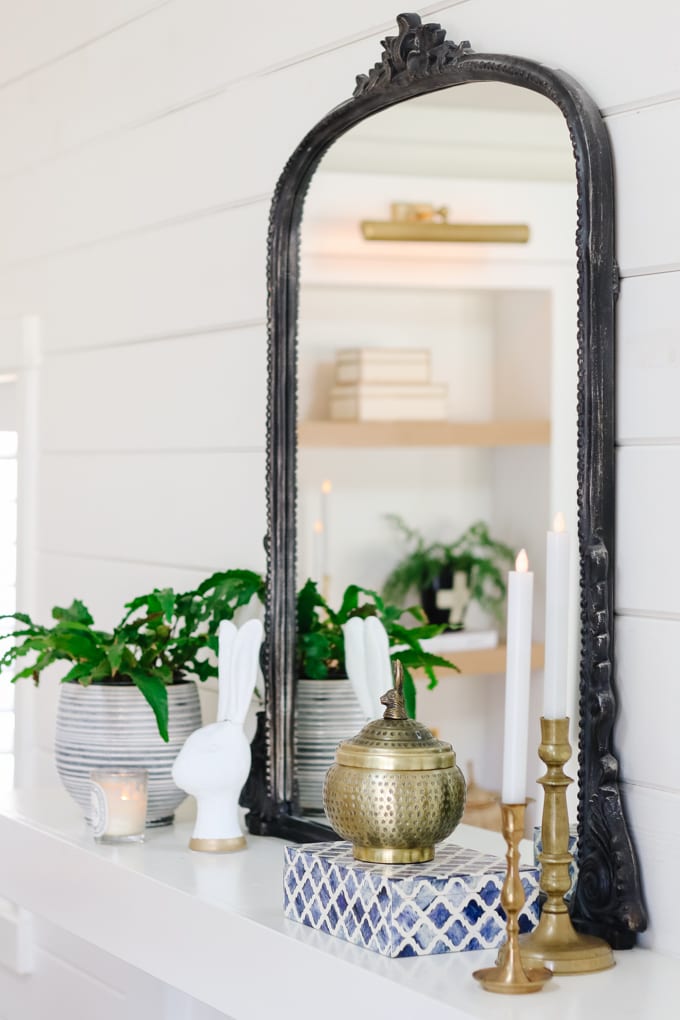 By using greenery, candles and a few seasonal objects, the result is simple and feels clean and fresh. Just like springtime!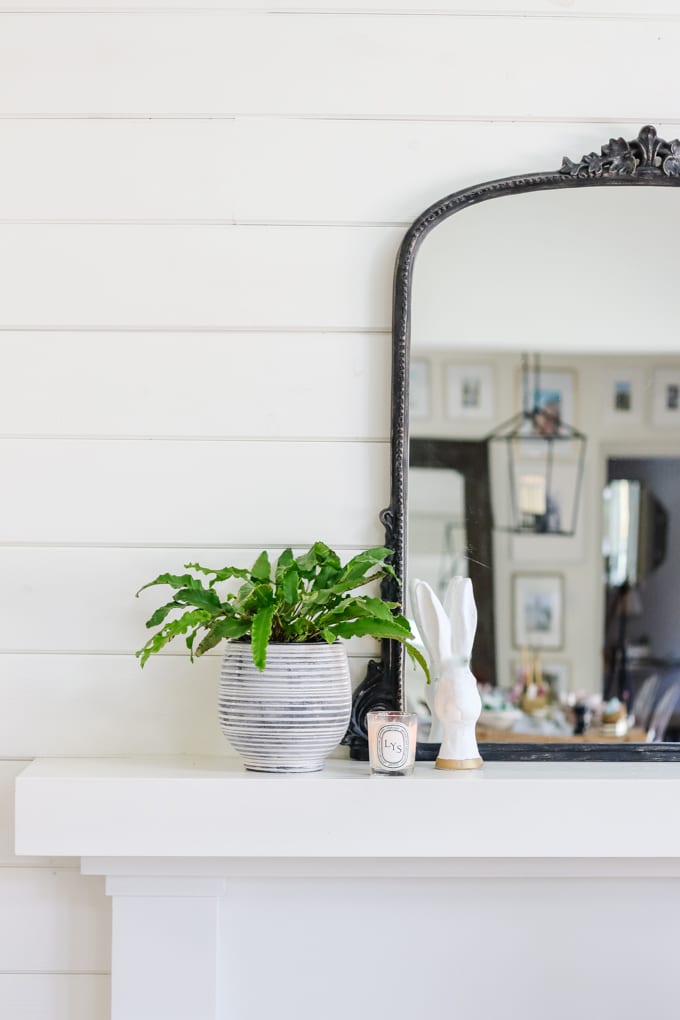 For our spring mantel this year, I used a fun striped pot with shades of gray and blue. Fresh greenery is one of the simplest ways to decorate your mantel for spring.
And if you aren't a house plant aficionado, there are so many great faux versions our there right now!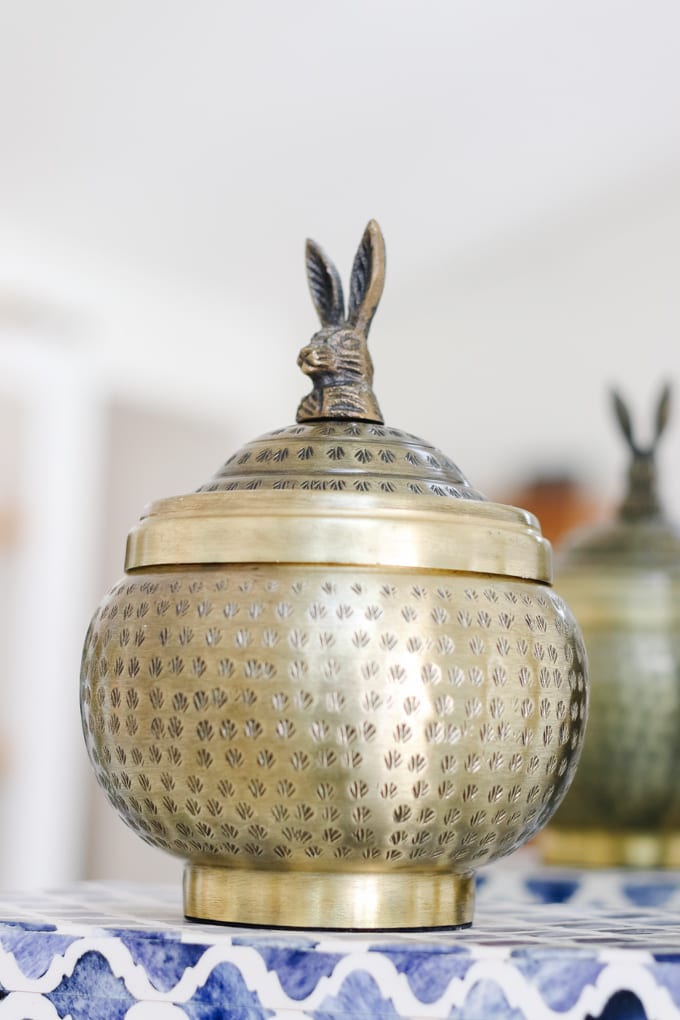 One of my favorite additions this year is this brass jar that has a rabbit head finial. I am a bit obsessed with cute bunnies! Hence the rabbit bust that sits next to the plant on the opposite side of the mantel.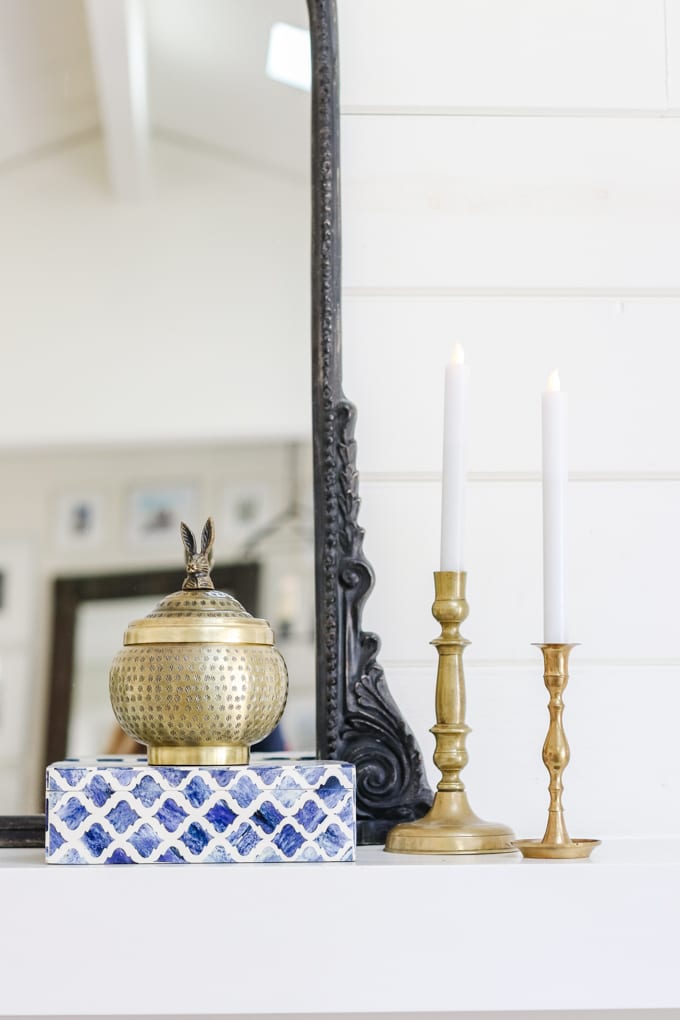 Seasonal objects that add a little nod to spring is a great way to decorate your mantel for spring.
SHOP ITEMS SEEN HERE:

18 Spring Mantel Decorating Ideas You'll Want To Copy
Today, a few of my friends are sharing their Spring Mantel Decorating Ideas as part of the Seasonal Simplicity series. All of these ideas are so gorgeous and I know you will be inspired!
Click the links below the images to visit their post. And then read on for more mantel decorating ideas for Easter and Everyday!
How To Decorate A Mantel For Easter
Now, if you are looking for ideas that are bit more Easter themed, check out these two ideas.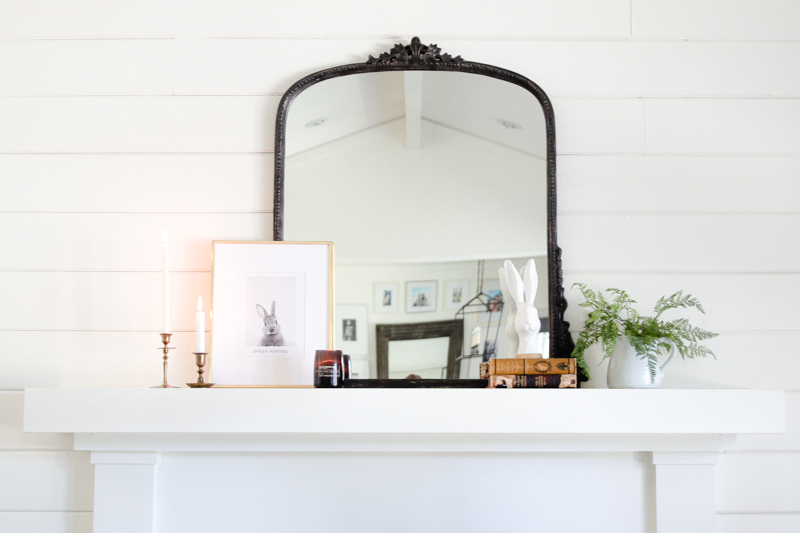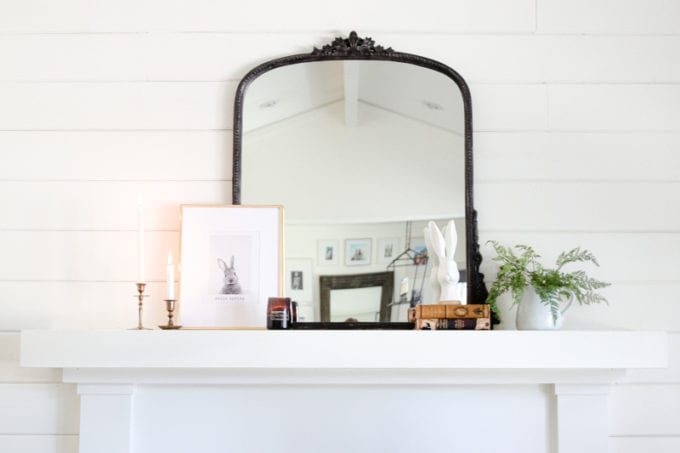 This spring mantel features cute bunnies again and also a Free Bunny Printable! This is such an easy way to add a little spring decor to your space.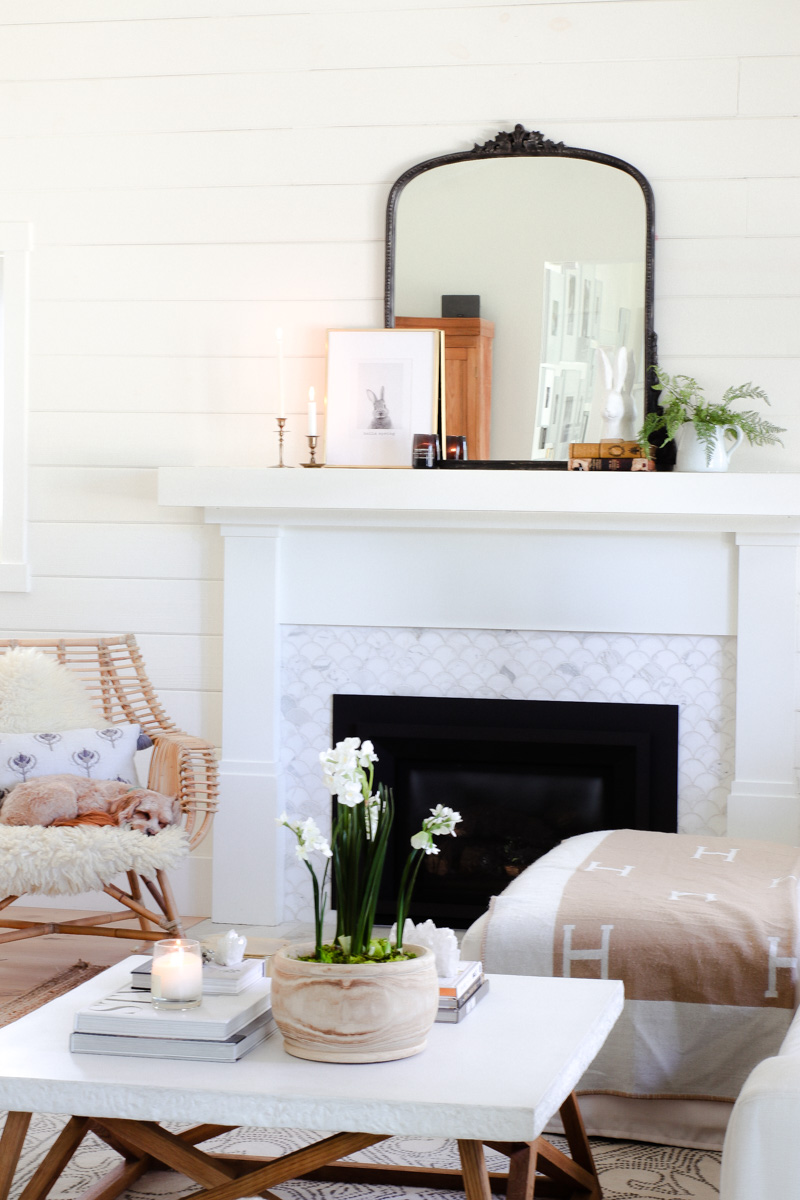 I also share my foolproof way of decorating a mantel. Check it out HERE!
Now, this next Easter Mantel may have you convinced that I am bit bunny obsessed. And I am! Especially in the springtime.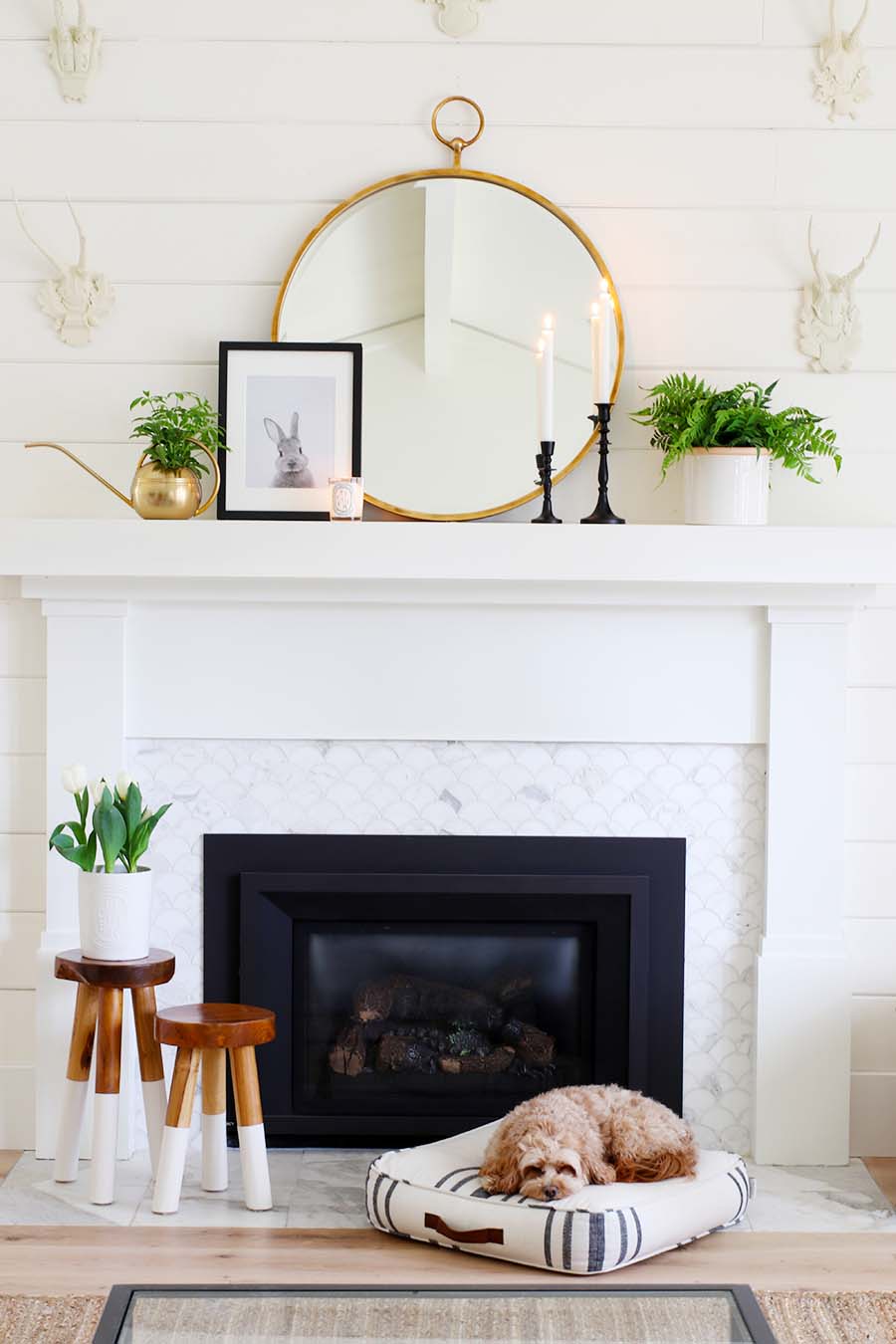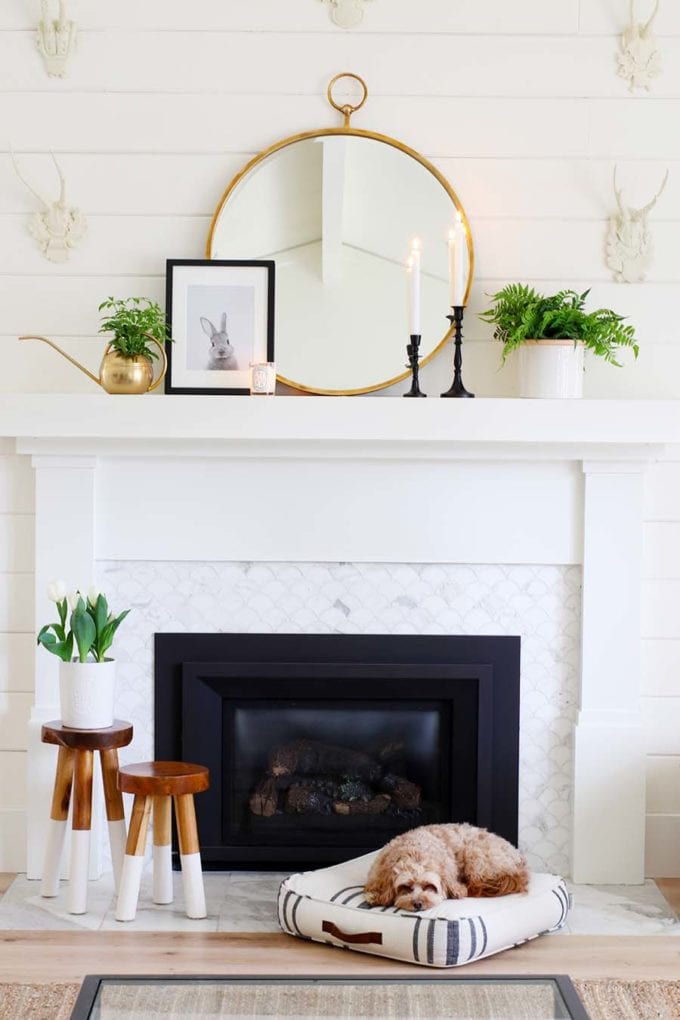 I love the simple color scheme of this Easter themed Spring Mantel. Gold and black with pops of fresh greenery.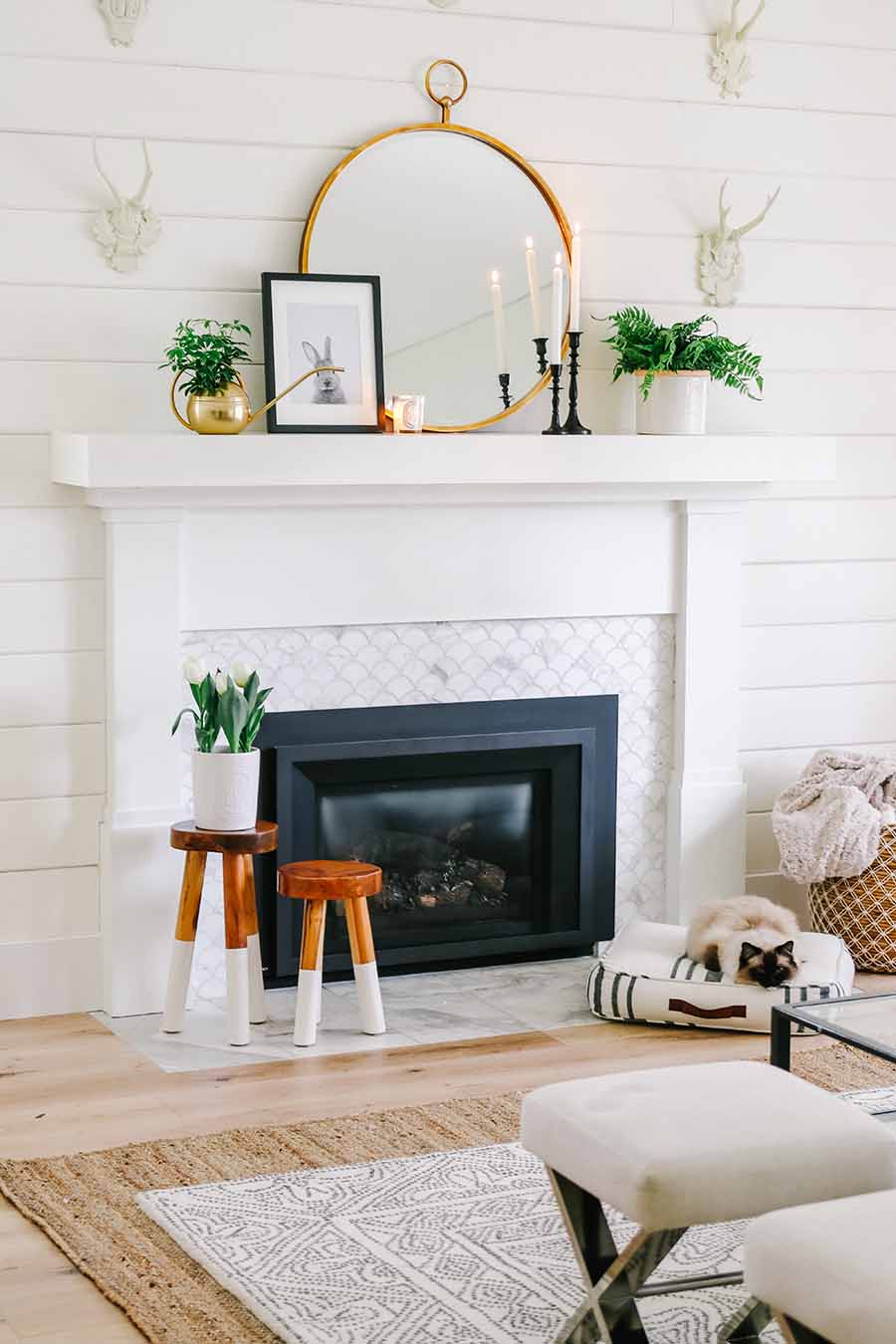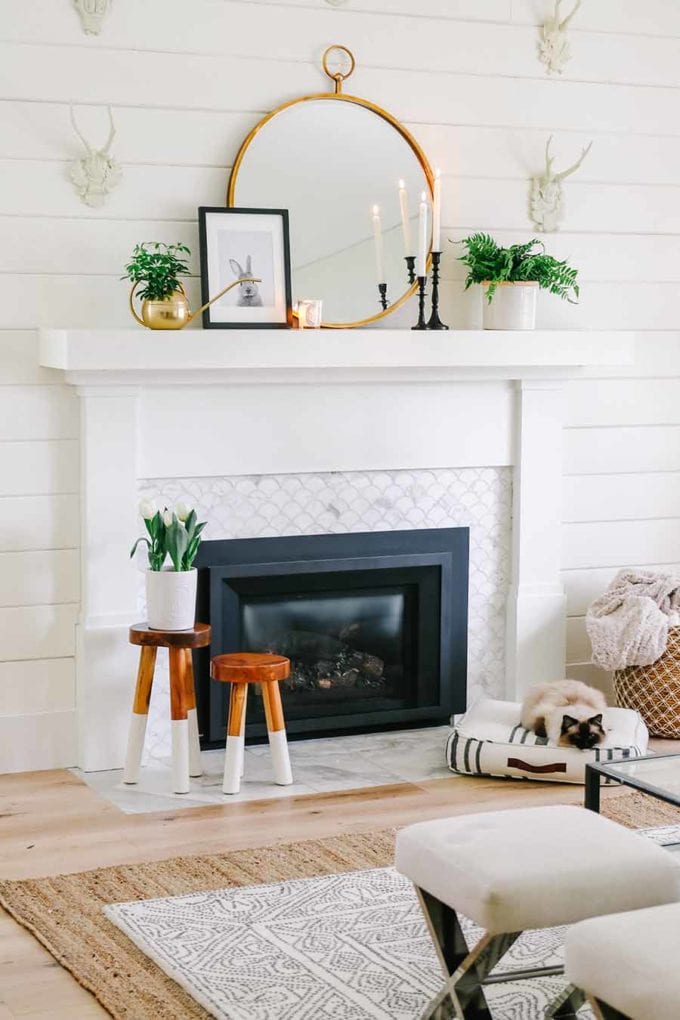 And remember when I told you there are so many great faux plants out there? The fern is faux and it's fabulous!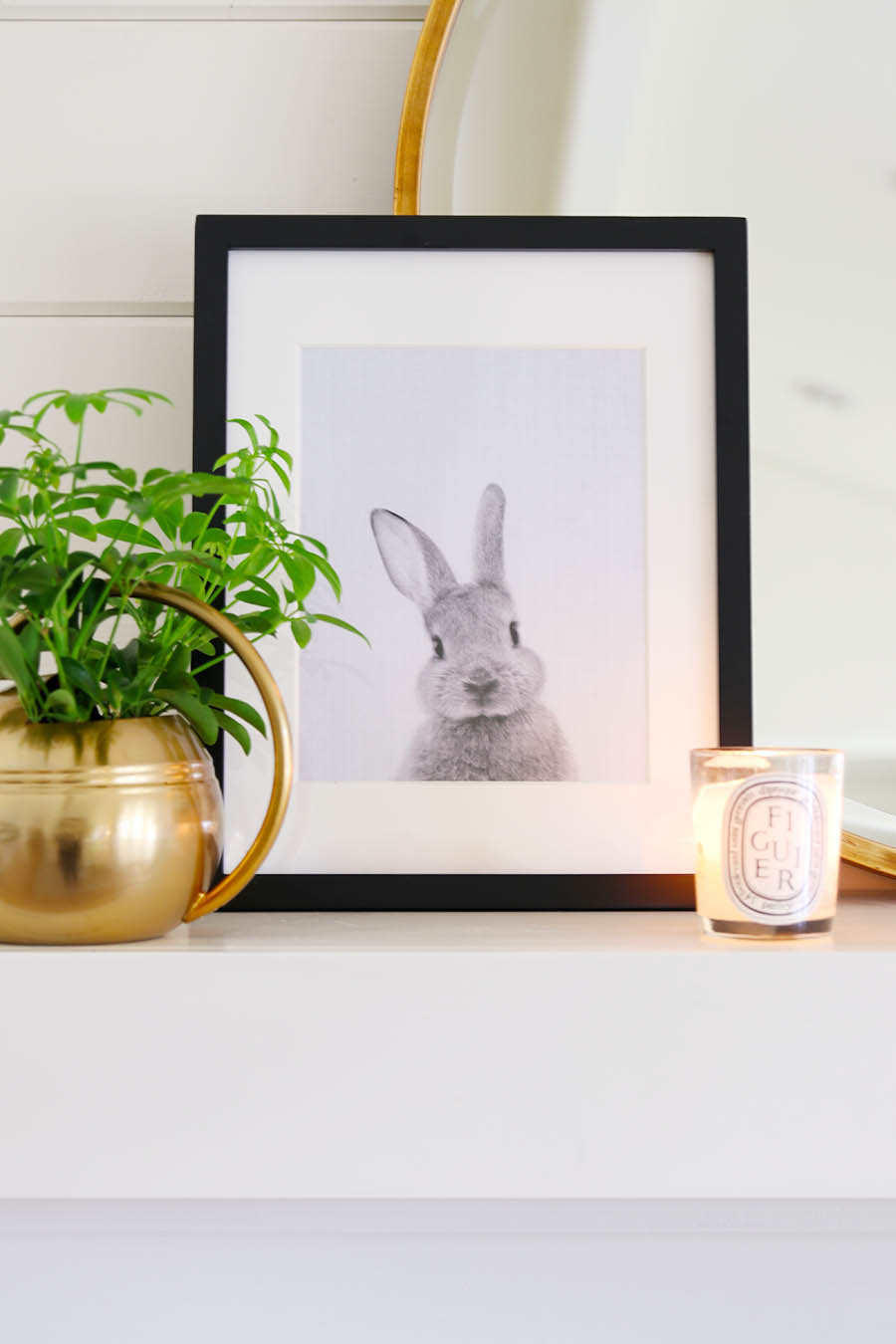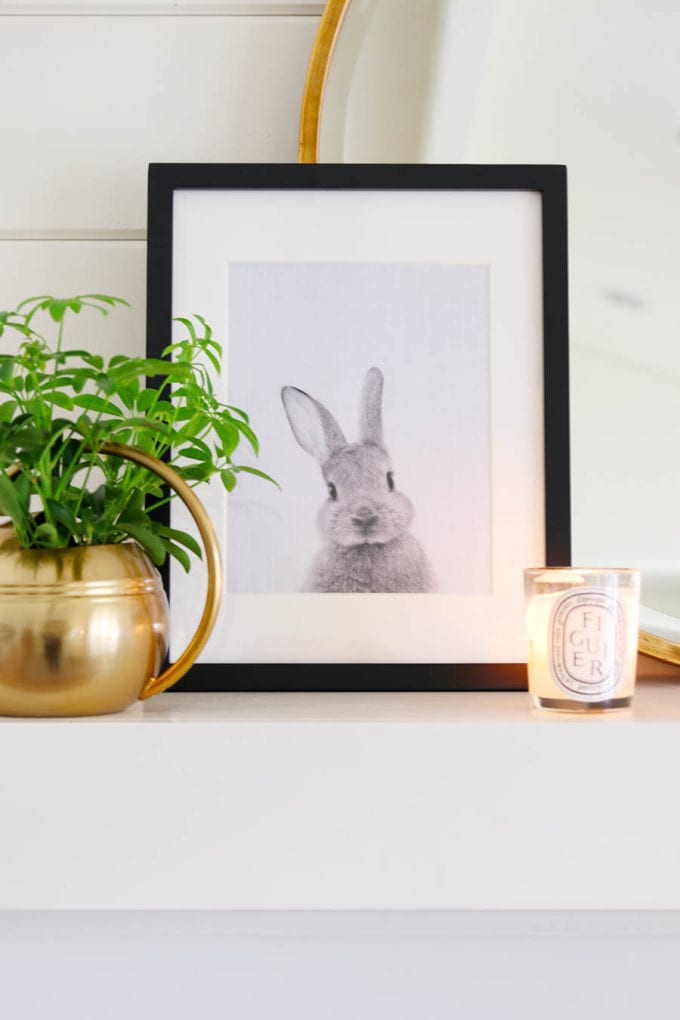 So many great mantel decorating ideas for spring and Easter too.
Mantel Decorating Ideas for Everyday
Ok, if you are looking for more mantel decorating ideas, be sure to check out one of my favorite posts: 12 Months of Mantel Decorating Ideas.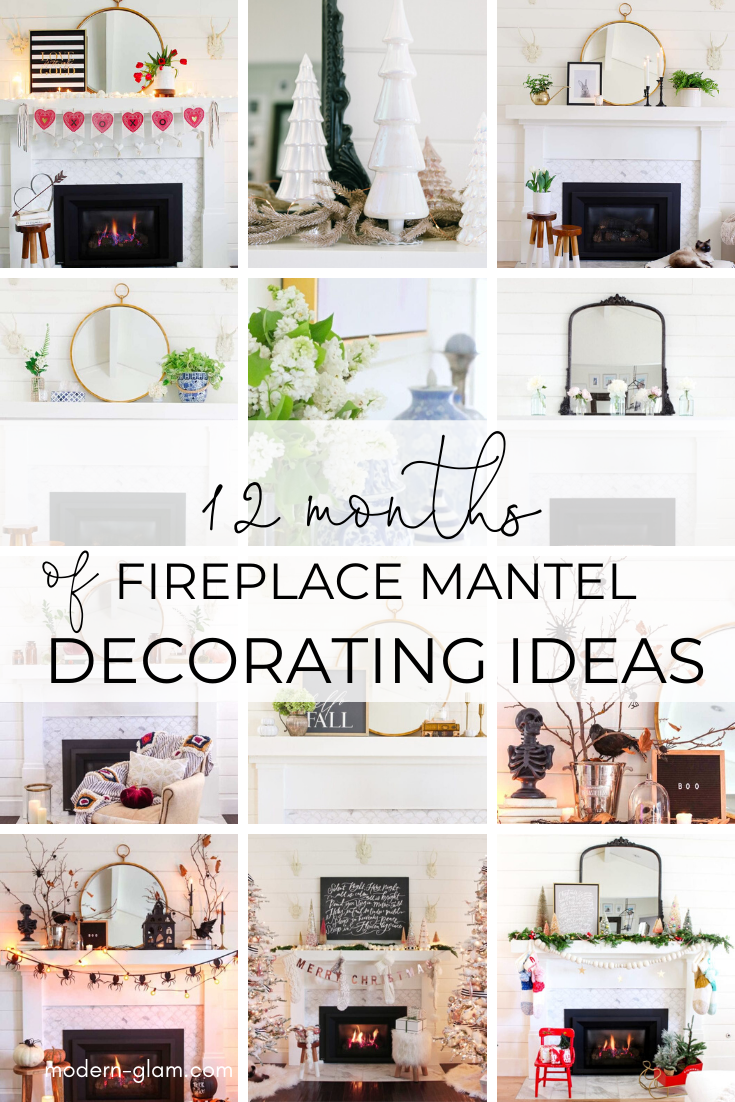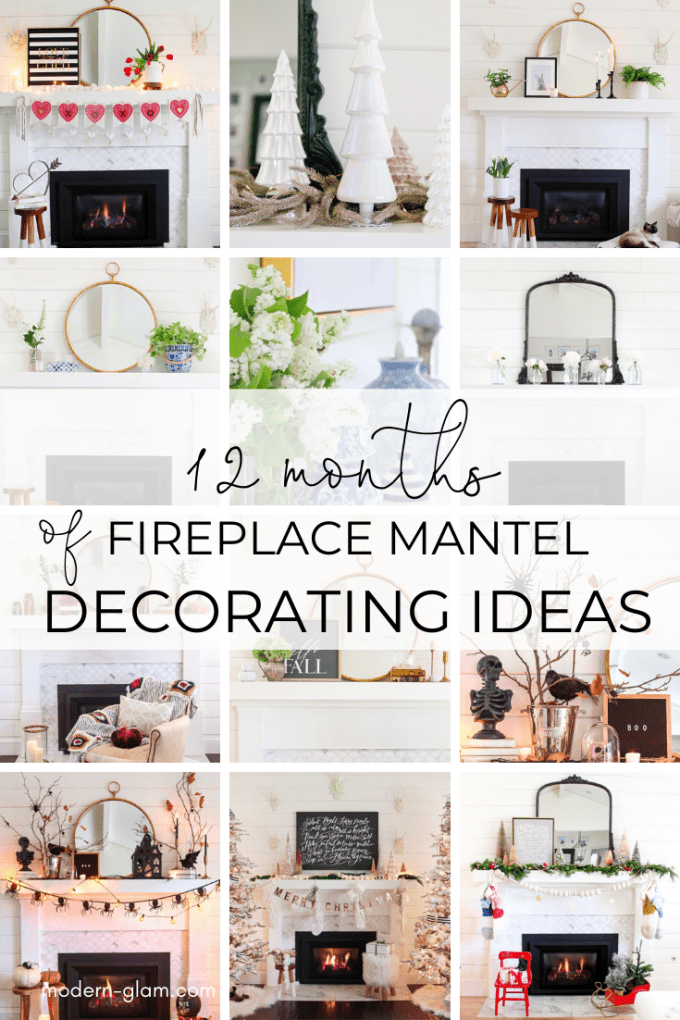 I share a decorating theme and idea for every season, holiday and occasion you can imagine! This post is one of my favorites where I show you all the different ways that I have decorated my fireplace hearth and mantel throughout the years.
Now, I hope you got some great ideas for decorating your mantel for spring and everyday. Let me know if you try any of these beautiful decorating ideas!