Roses can be one of the easiest plants to take care of. And providing you with fresh blooms for months throughout the year is definitely a huge reward! I will show you my tried and trued tips for how to care for roses in the winter. This will ensure you get the most from these beautiful plants through spring, summer and well into fall!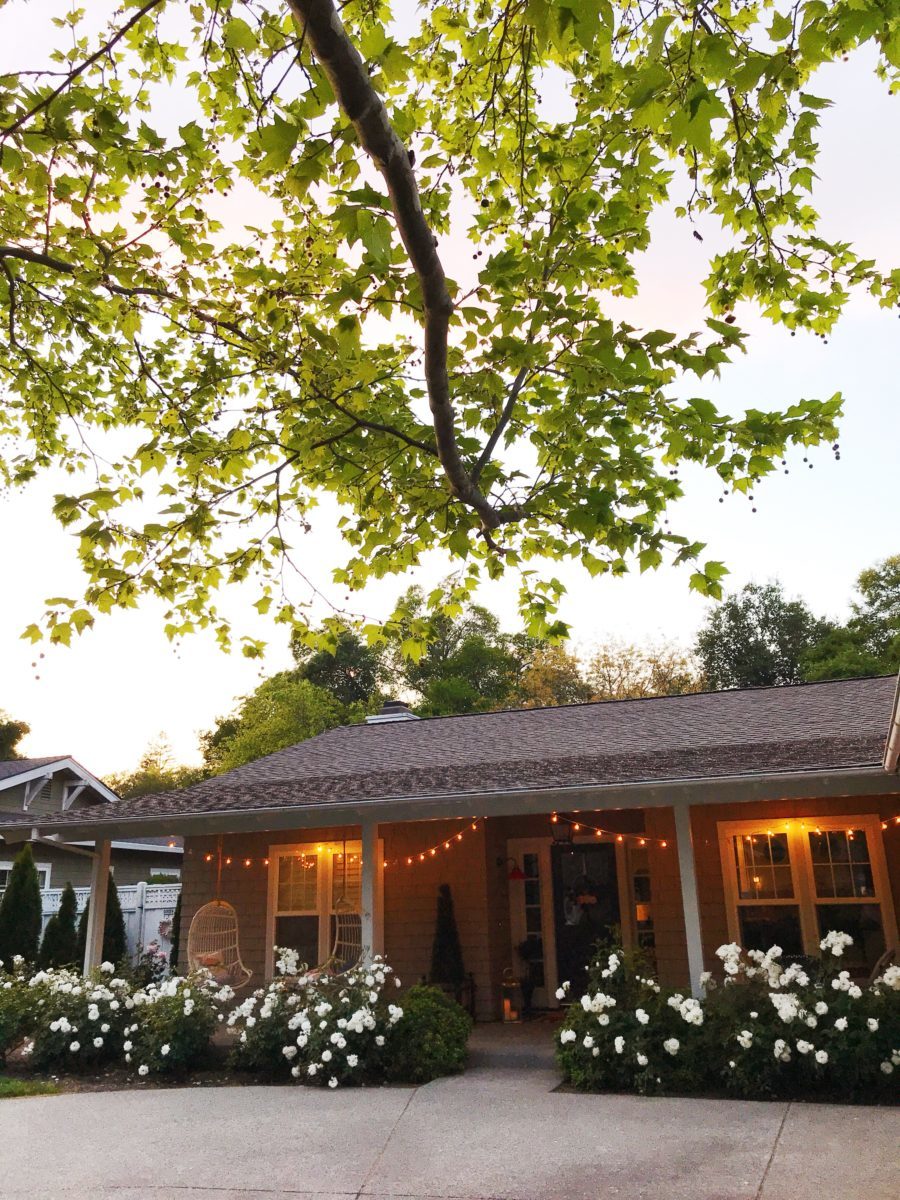 How To Care for Roses in the Winter
While I am no gardening expert, I do have experience in my own yard and garden. We have over 30 rose bushes that we have become pretty adept at caring for. I have tried many different ways in caring for our roses, but have developed a tried and true strategy. Today, I'll share my tips for how to care for roses in the winter. And later, I will walk you through what we do to keep our roses producing big, beautiful blooms throughout the warmer months.
To have happy rose bushes in the spring in summer you have to start preparing them in the winter. This will ensure healthy plants that will burst with fresh blossoms come warmer weather! Allowing roses to going into a dormant period in the winter will give them the energy to produce new growth in the spring.
Preparing Roses for Winter
Once your roses have bloomed their last rose and the days start to get shorter, it is time to prepare your roses for winter. Depending on where you live and what zone you are located, this may be sooner or later. Here in Northern California we don't start to prepare our roses for winter until the end of December! You will want to start prepping your bushes for winter before the first frost.
The first step in caring for roses in winter is to stop deadheading the bushes towards the end of summer. Again, this depends on where you live. For us in Northern California I usually give my roses their last soft pruning around the beginning of September. But we are hot through the end of October. The key is you don't want to encourage any new growth on your plants in preparation for the first frost. By stopping the pruning of your rose bushes, you are signaling to the plants that it is time to start slowing down the growth and getting ready for winter.
Pruning Rose Bushes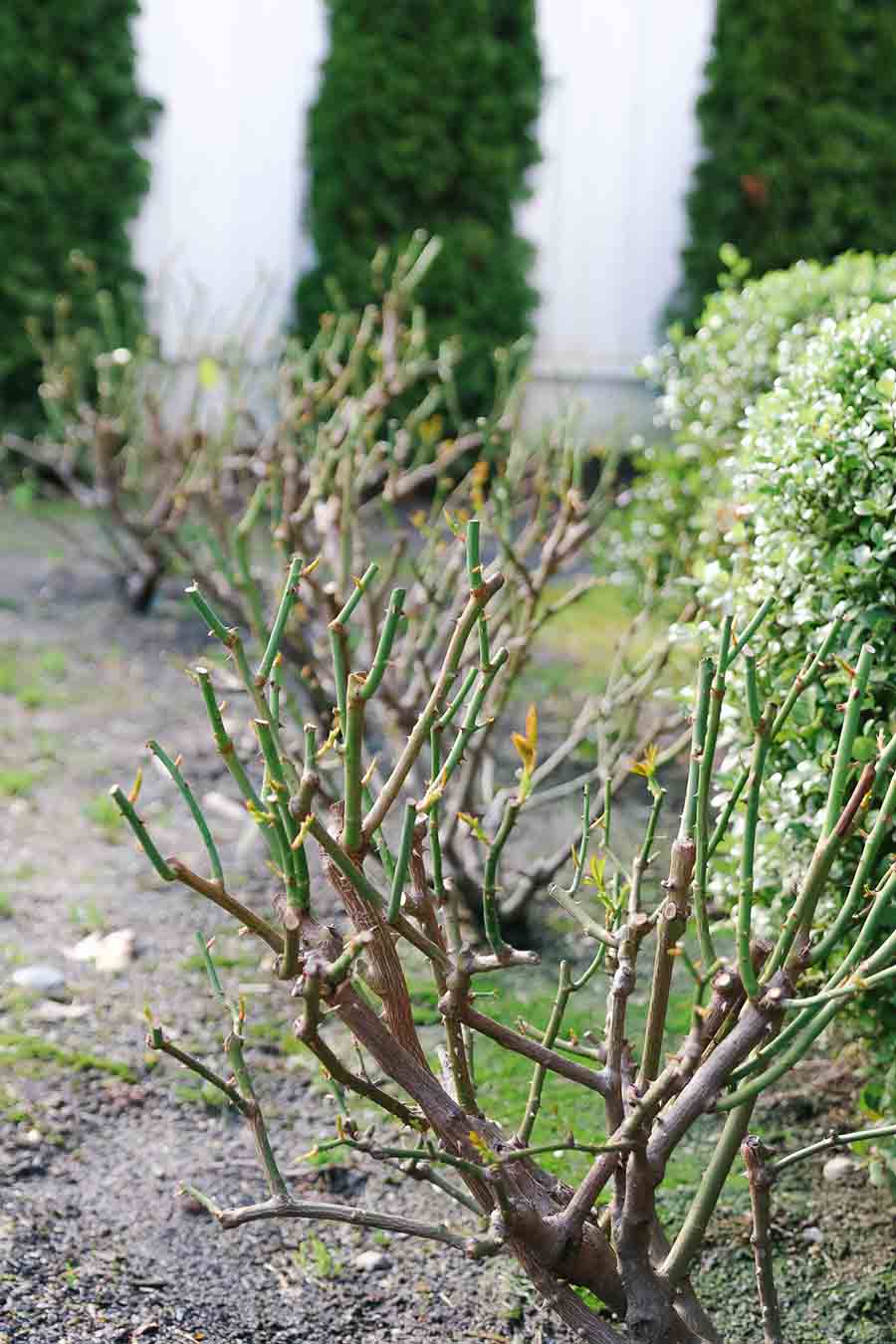 Once you have had a few frosts and the roses have acclimated to the colder weather, you can give your rose bushes a really good pruning. Again, this depends on your zone, but we usually do this sometime in January. Caring for roses in winter is essential to having beautiful blooms come springtime. So, here are my tips for pruning rose bushes in winter:
Cut your rose bushes by at least half their height. I usually cut my bushes back to the same point each year and it is easy to tell where this is. The older canes are woodier and darker in color.
Trim any canes that are growing any direction other than outwards. So canes that are growing inwards will be cut off.
Prune any canes that are crossing other branches. This will prevent cross-contamination if one branch becomes diseased.
Prune the bush so that the middle is open, like a bowl. This, too, will prevent disease by keeping the air circulating.
Prune away all the remaining leaves so only canes are left on the rose bush.
Remove any old canes that haven't produced new growth the year before.
Prune away any "suckers" – these are new growth canes that grown from below the bud union.
Clean up the dirt from below the rose bush. Over the year lots of dead leaves tend to accumulate under the rose bush and can prevent fertilizer from reaching the soil if left.
Another great resource that I have found with great tips for caring for roses in winter is Jackson & Perkins.
Feeding Roses in Winter
After you have finished pruning your roses, it is time to fertilize them. This is an important step in caring for roses in winter. To get big, beautiful blooms from your roses come spring, you need to feed them in January or February. If you live where it is still snowing, you will want to wait until after the last frost to prune and fertilize your roses. Feel free to adjust your schedule accordingly.
Feed your roses with a good granular rose food. Apply the food around the base of the rose bush. Using a spade, lightly sift the soil to get the food to mix into the dirt. Then give your rose bushes a good drink of water.
Watering Roses in Winter
Even though the temperatures drop in the winter, it's important to keep them watered. Some winters are particularly dry, with weeks going by without any rain. Don't forget to water by hand if there are more than two weeks without any rain or snow. We like to keep our sprinklers on during the winter. We set our sprinkler time to go on once a week for 10 minutes.
Stay tuned for more rose care tips and how to keep your roses healthy and happy throughout the year!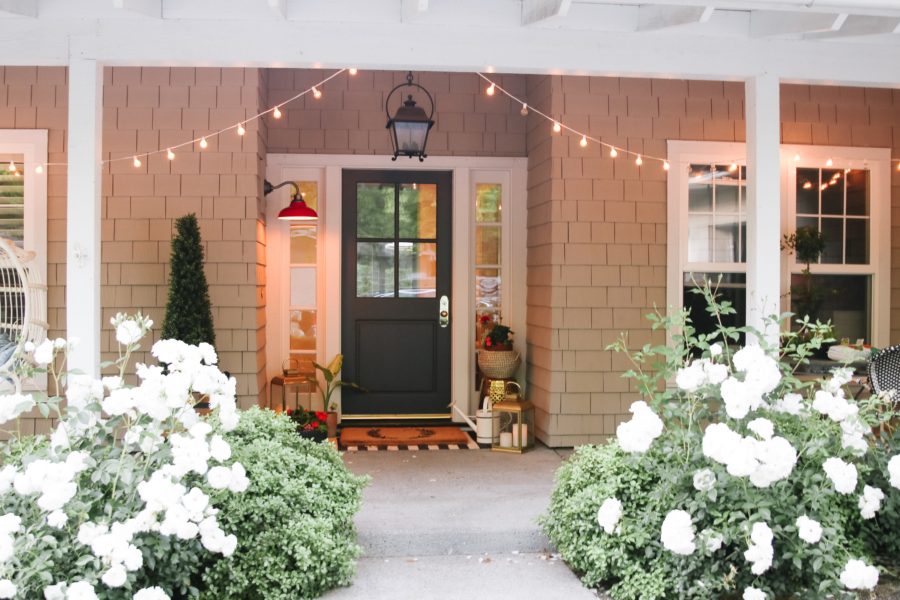 If you liked this post, you may also enjoy: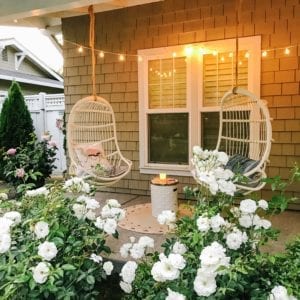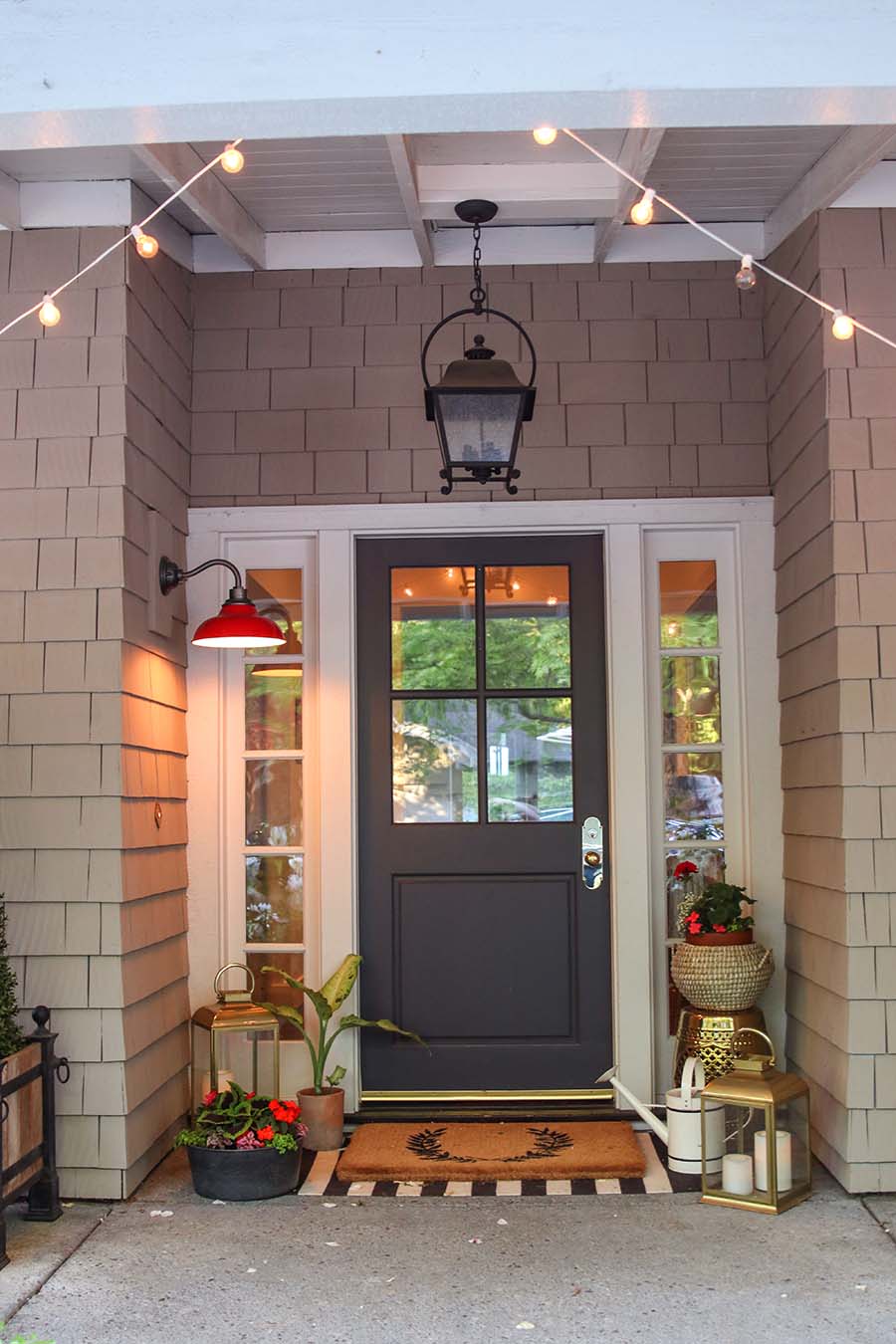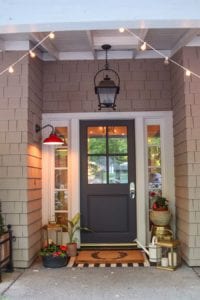 12 Months of Front Door Decorating Ideas