This summer flower arrangement is made using in-season flowers from the garden! Keep it simple and use what is growing in your backyard. Dahlias, hydrangeas and garden roses make for a beautiful bouquet.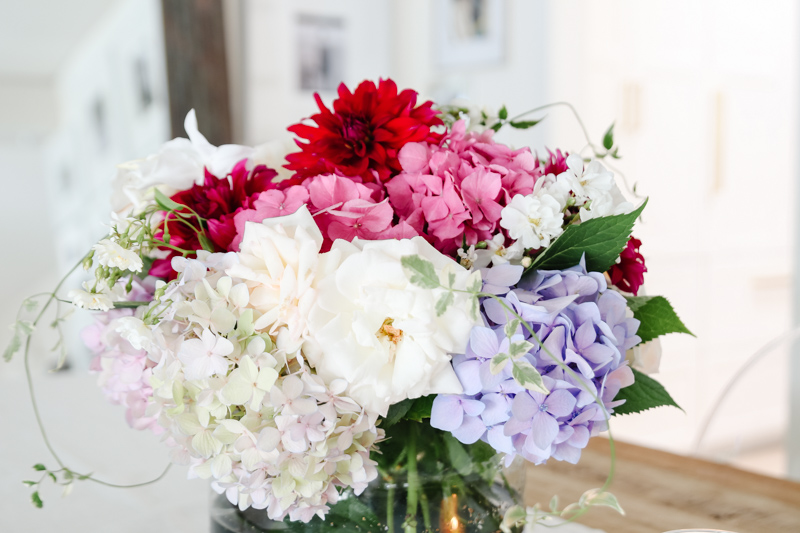 My mom has a spectacular garden. Her home was featured in her town's garden tour last summer and you can see some behind the scenes videos on my HIGHLIGHTS on my Instagram – just click "Mom's Garden" for a full tour.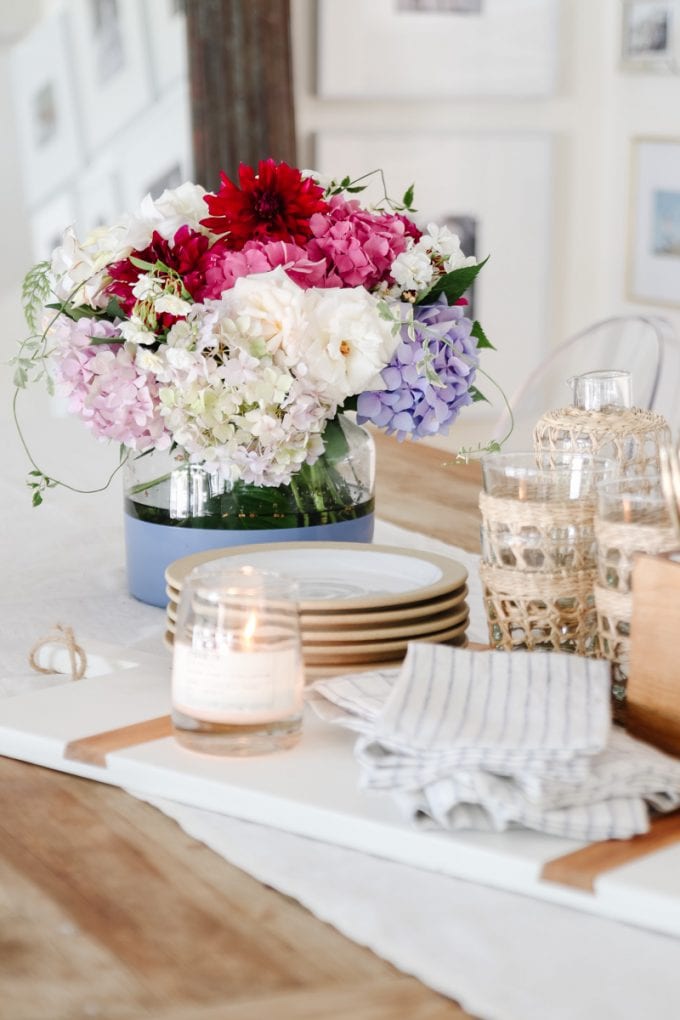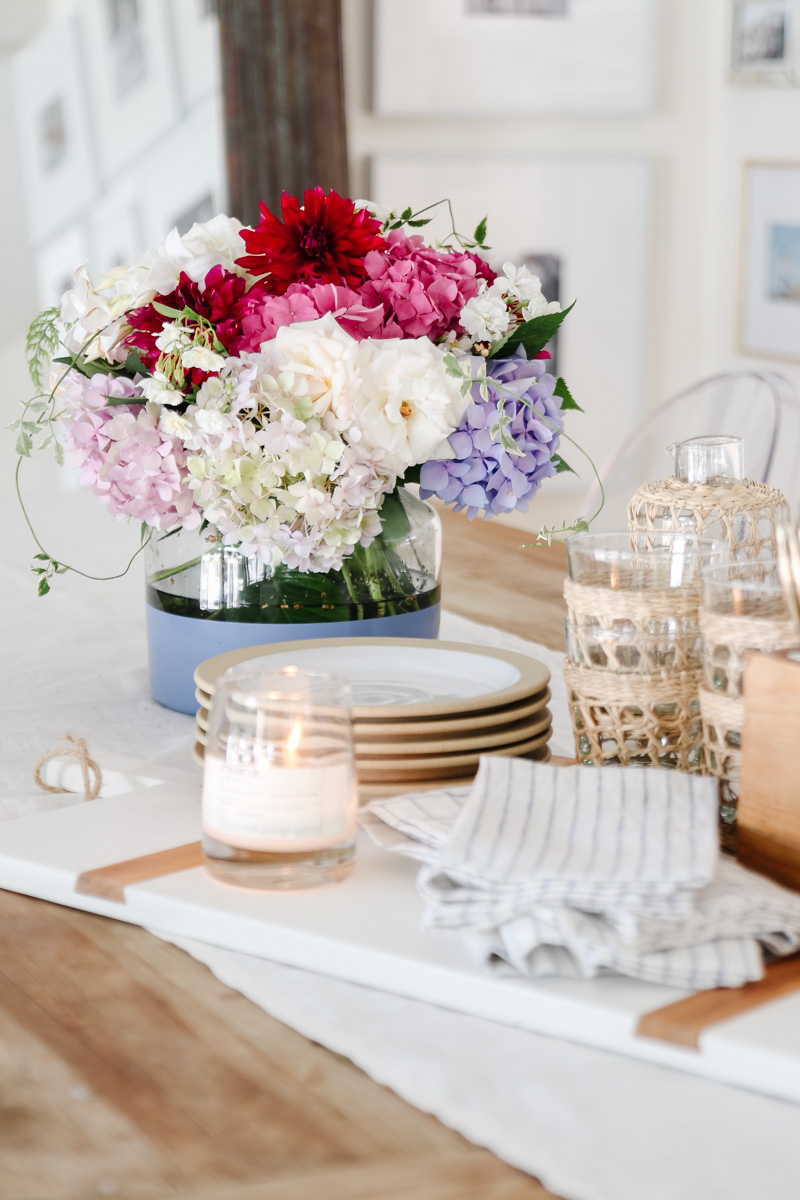 I love stopping by and grabbing fresh flowers from her yard. She has had a lot of time this year to spend working in the garden and it looks so beautiful! She has so many lovely varieties of flowers and plants.
You can see all of her gorgeous potted plants in this post: Unique Container Gardening Ideas. This post is chock full of inspiration for beautiful pots for your patio or garden.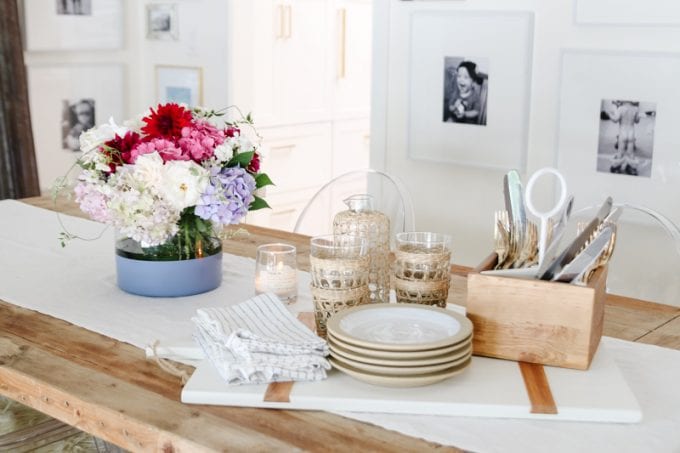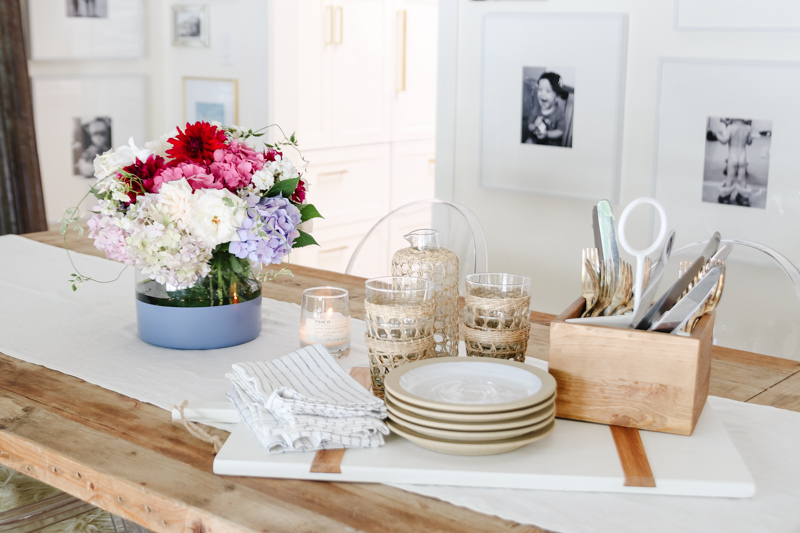 Her hydrangeas are going especially crazy this year with tons of blooms! I cut a few to make this summer flower arrangement from the garden.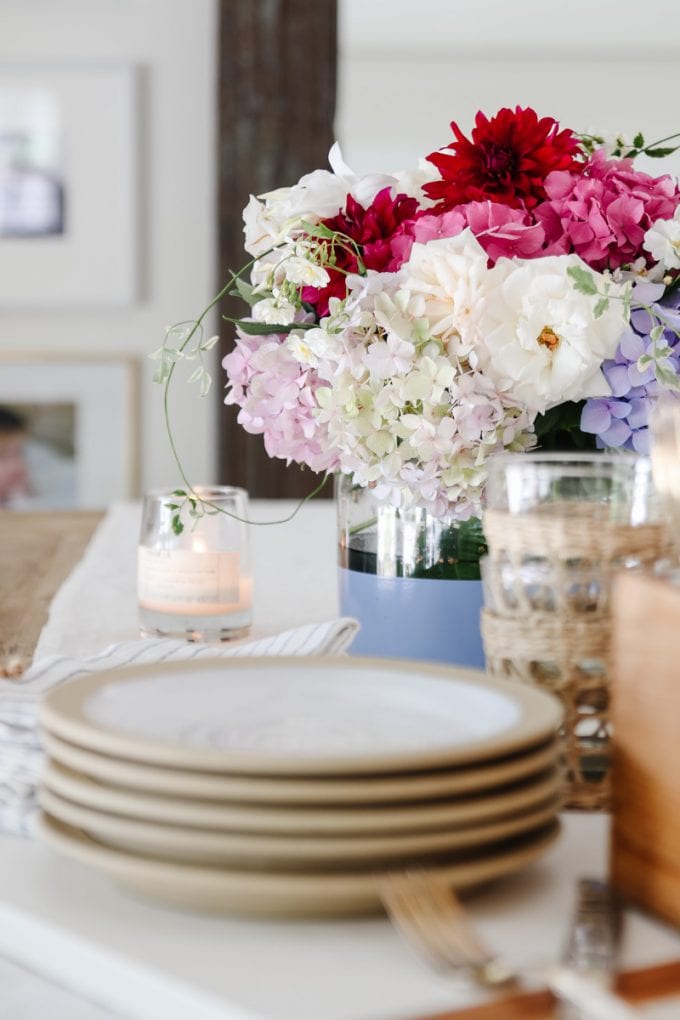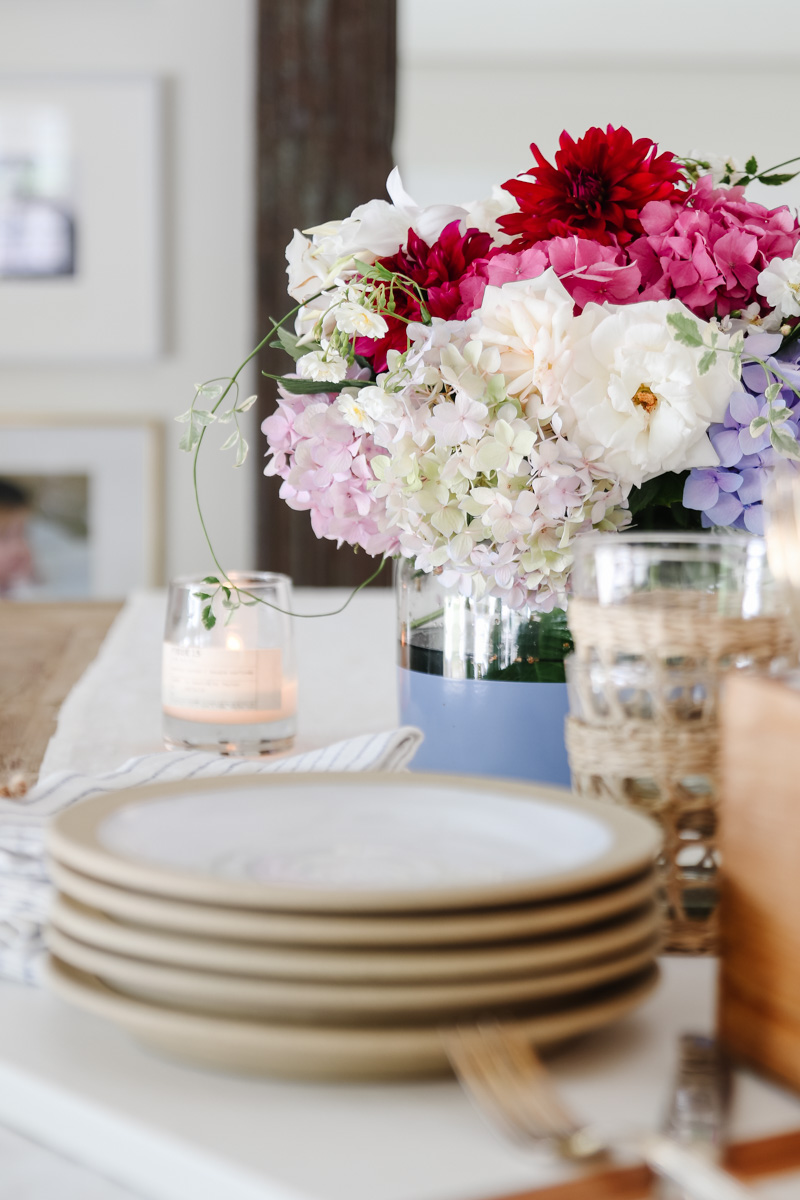 What I love most about this summer bouquet is that it is simple to put together and there's nothing too serious about it. See, using cuttings from your garden lends a certain casual feel to your summer floral arrangement.
How To Make A Summer Flower Arrangement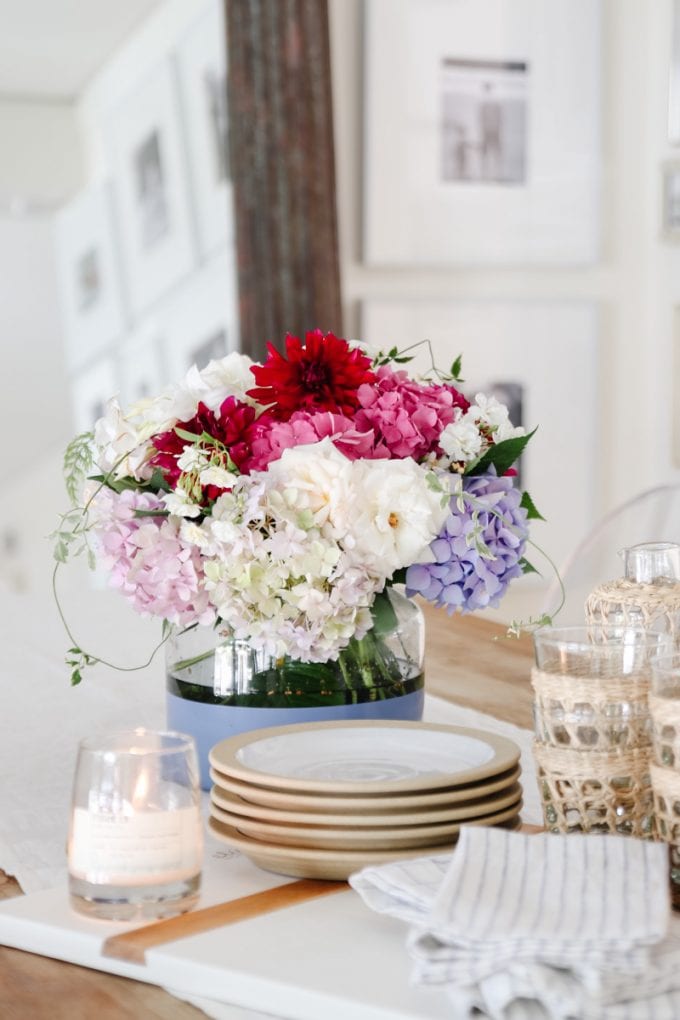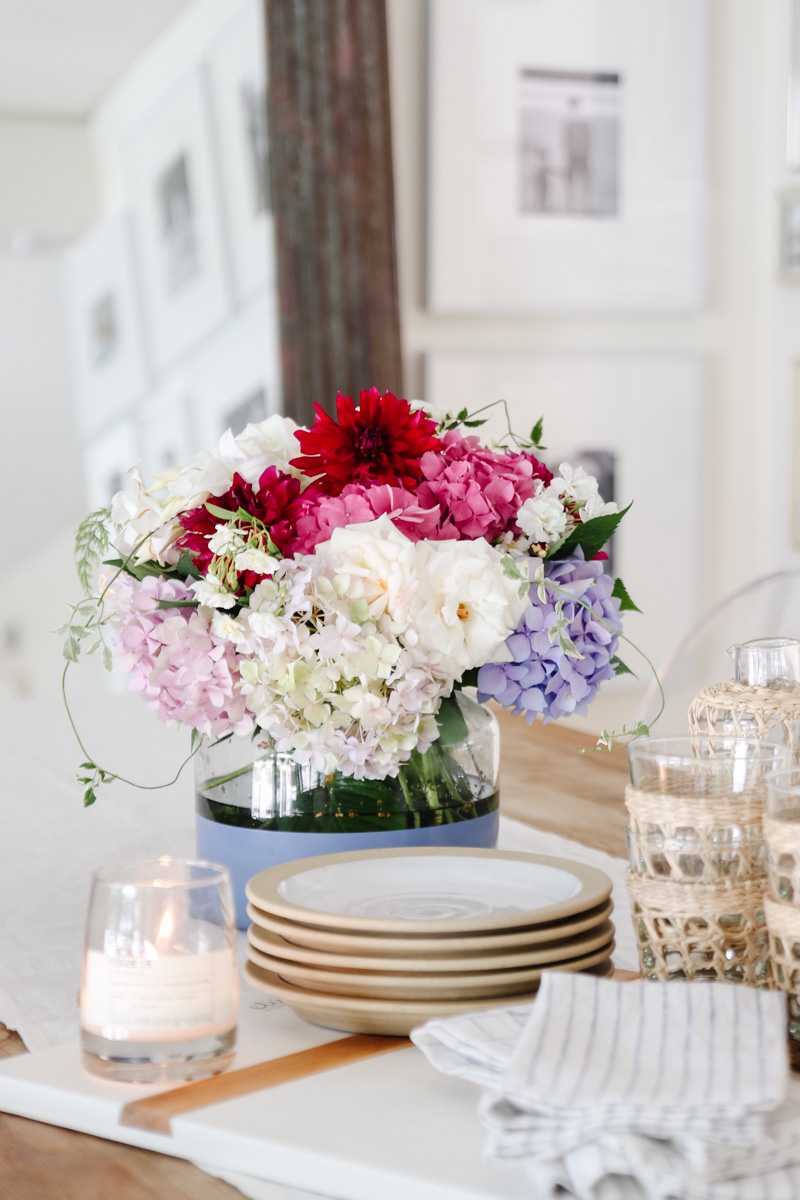 The colors of this floral centerpiece just scream summer. Bright blues, soft pinks, fuchsias, whites and vibrant greens come together to form a truly beautiful summer flower arrangement.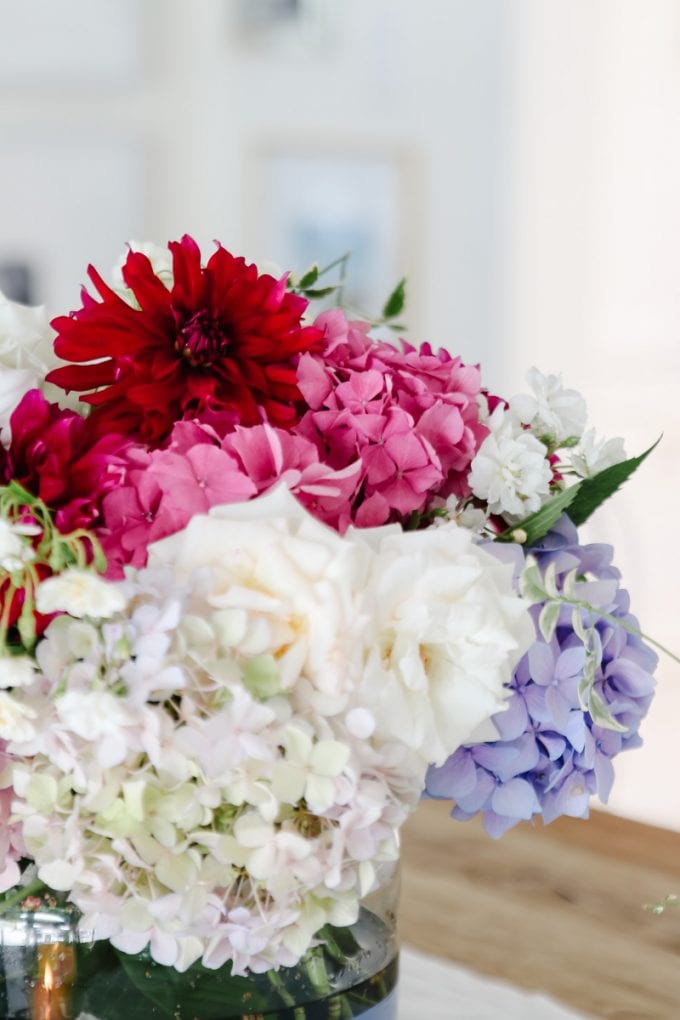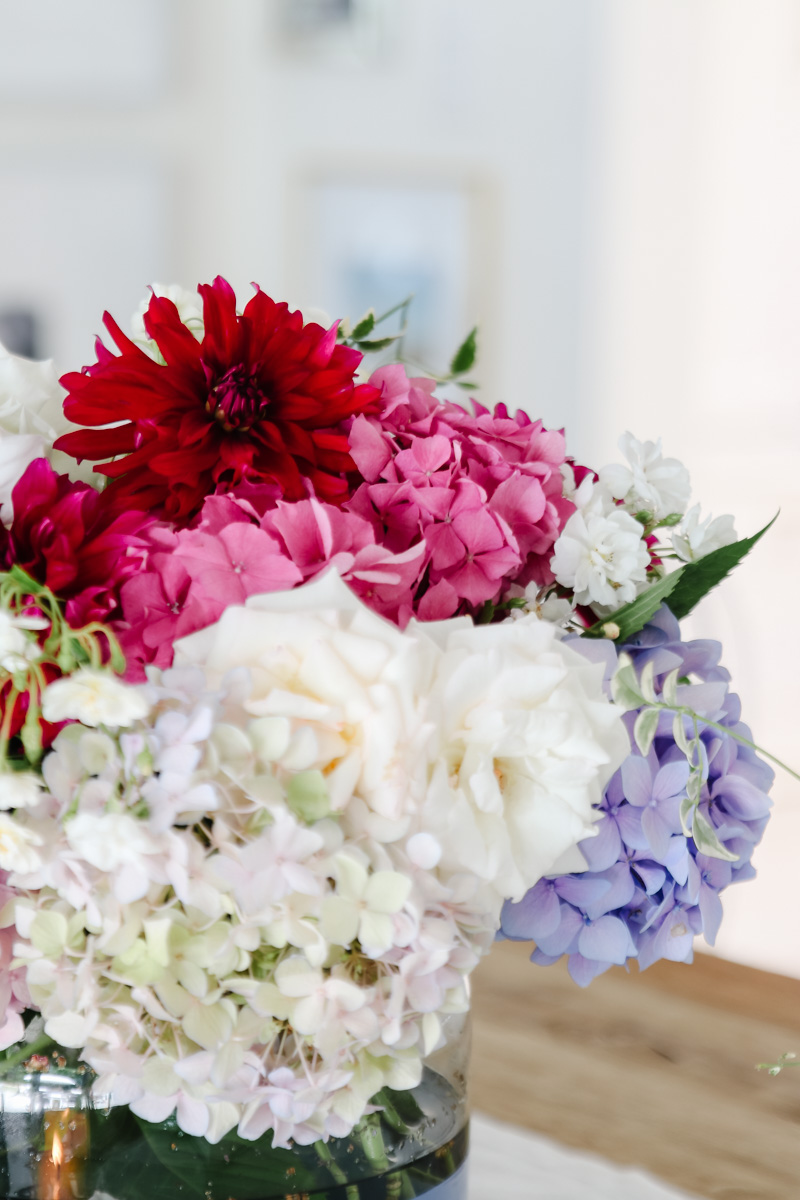 If you have hydrangeas growing in your yard, they make the perfect base for an easy to assemble arrangement.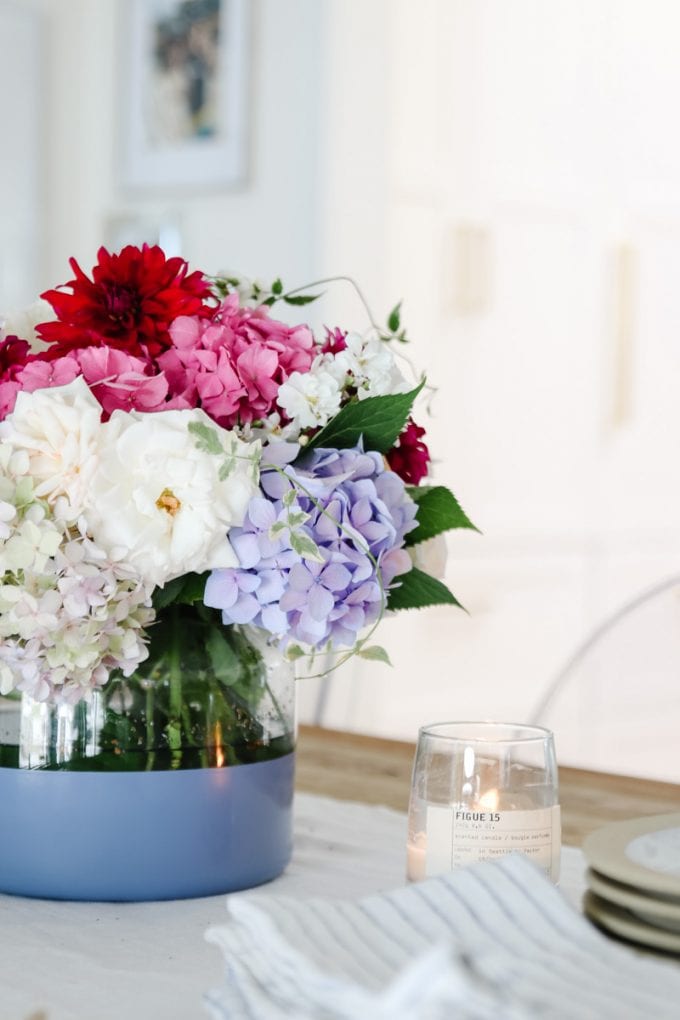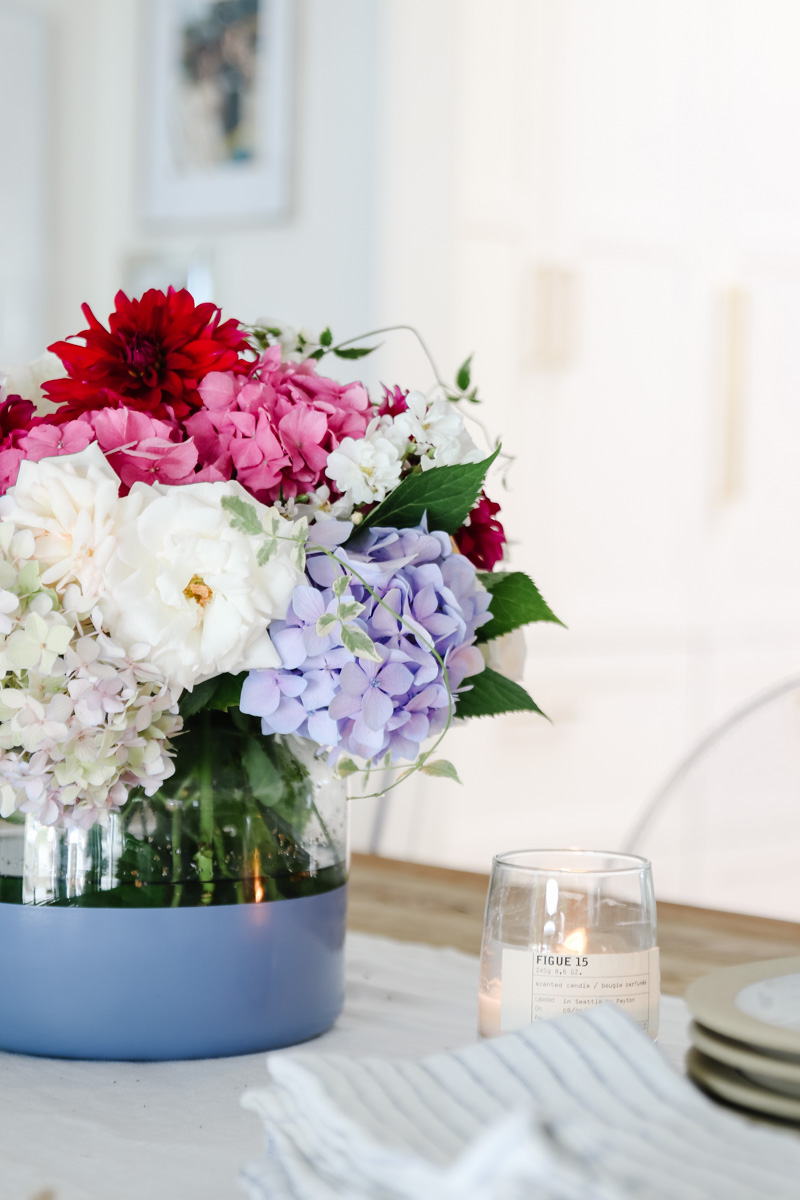 Now, depending on the size of your vase, place 5 or so hydrangea stems in the container to start. Then start adding other blooms from there.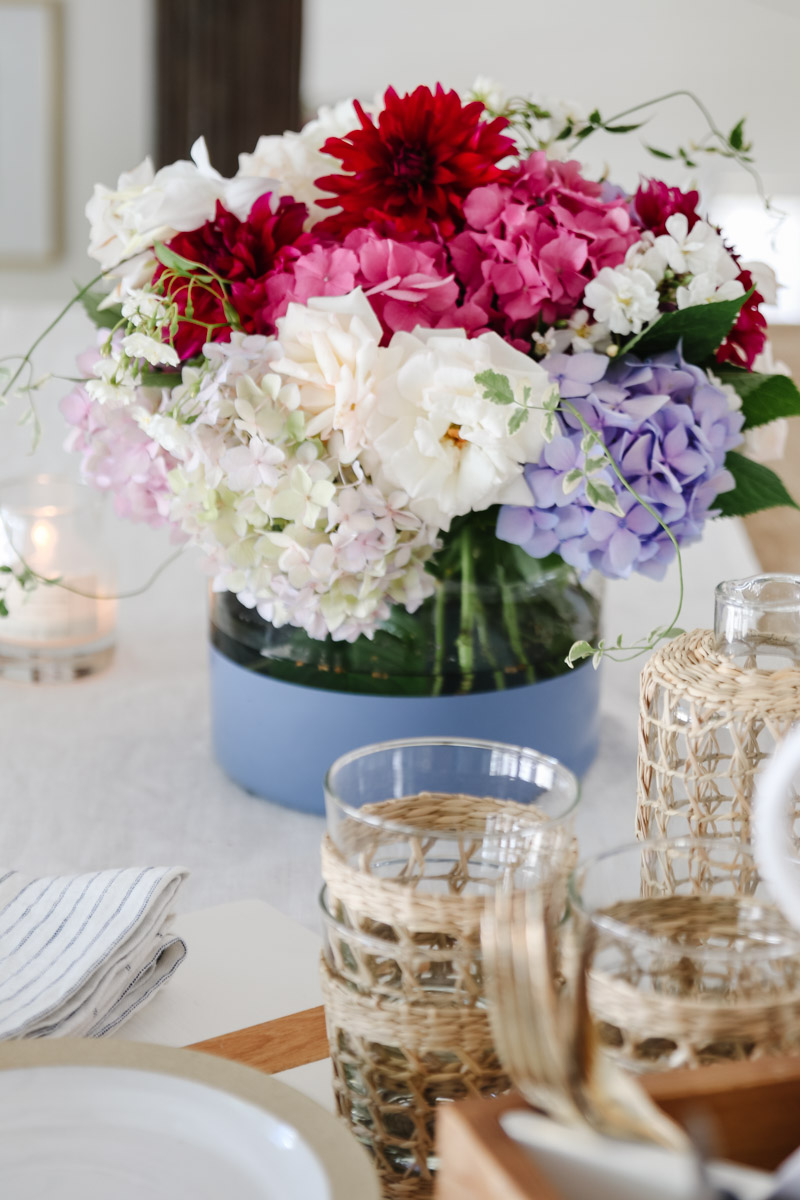 The hydrangeas do an amazing job of holding all the other flowers in place. Also, they take up a lot of room and add a nice dose of symmetry to your bouquet.
Once you have the hydrangeas placed in the vessel, add your other flowers to create interest and depth. I added a few dahlias, some roses and I even used a few wandering vines to add a whimsical feel to this summer flower arrangement.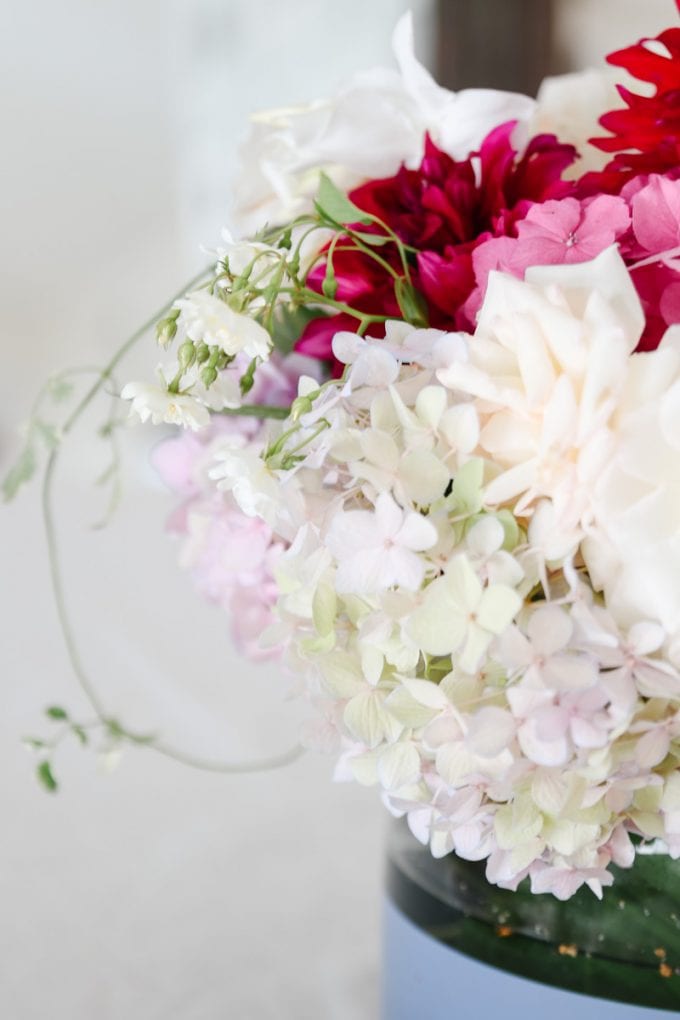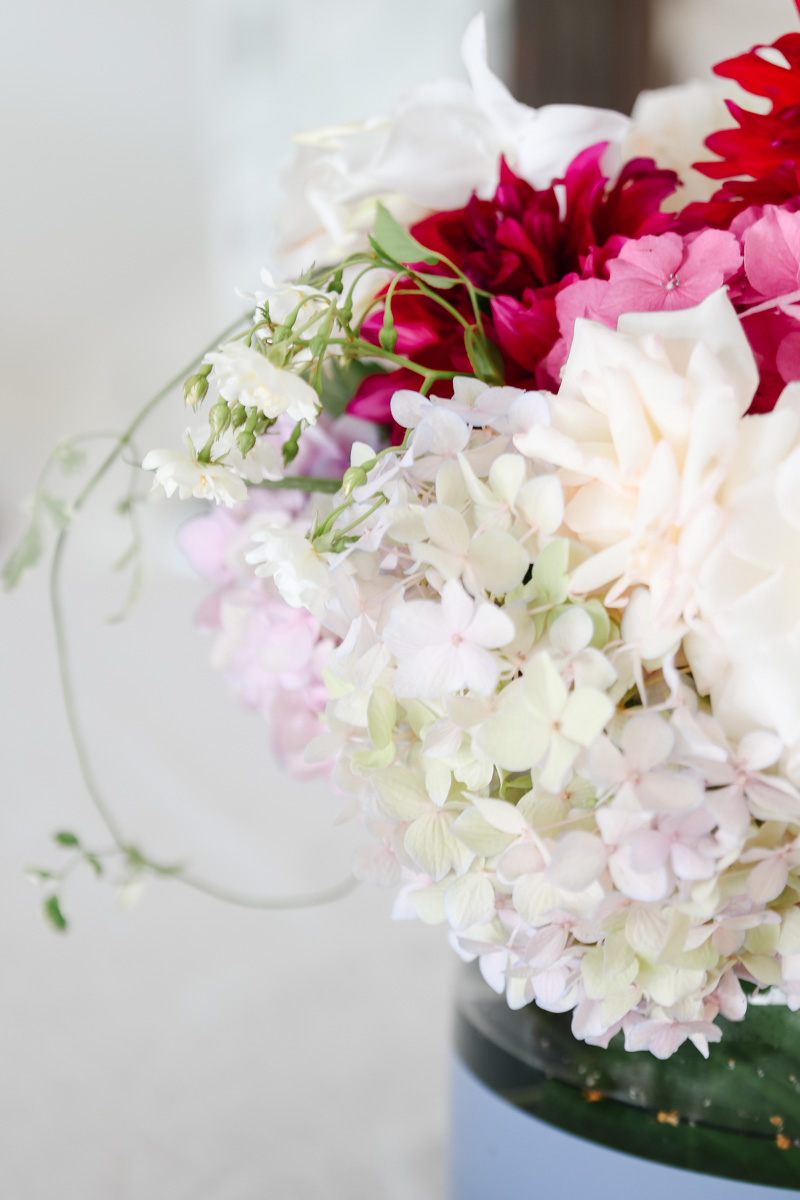 Roses are always a nice touch and they smell amazing too! You can read my rose growing tips in these posts:
How To Grow The Best Roses Ever
How To Care For Roses In The Winter
What Flowers Look Good With Hydrangeas In An Arrangement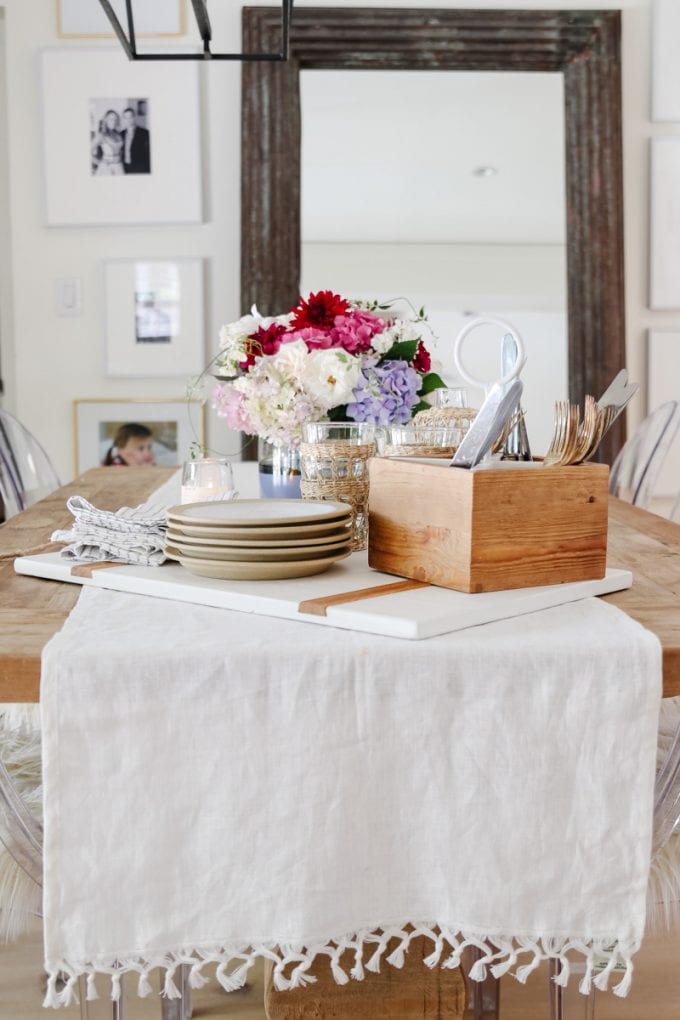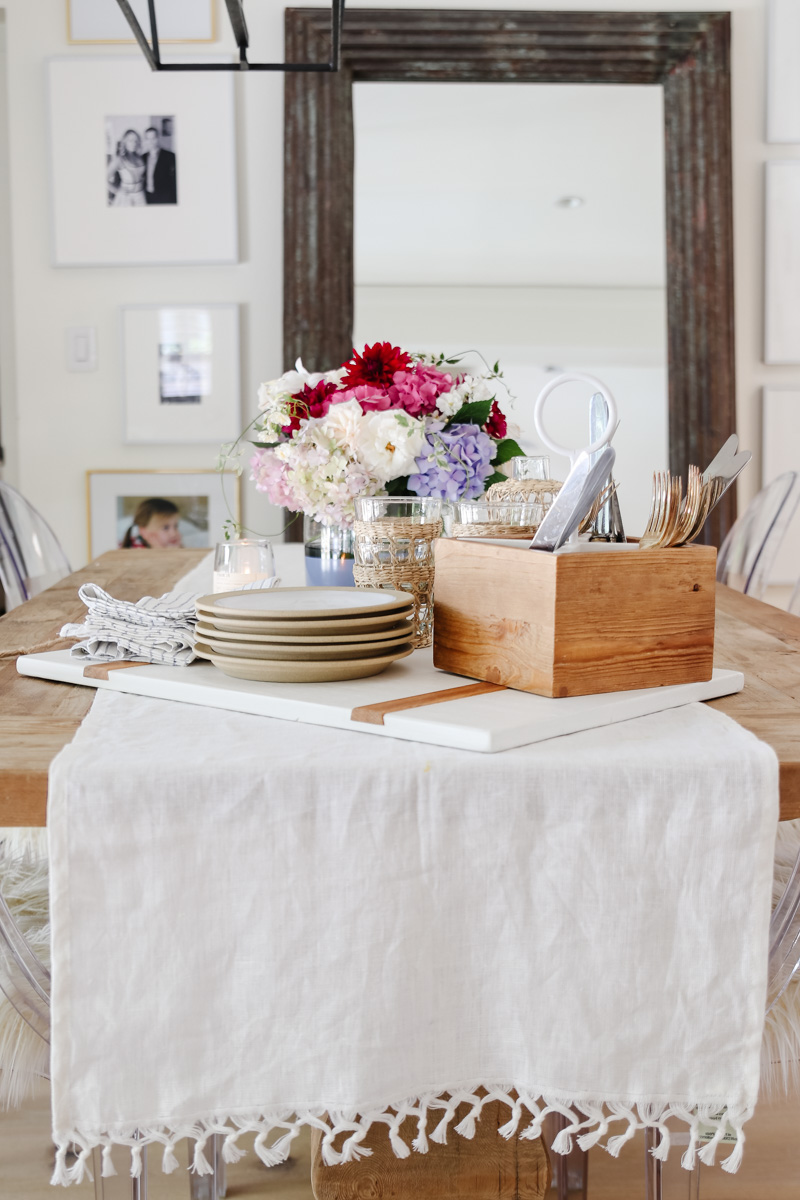 For this summer arrangement I used flowers from the garden. Dahlias, garden roses, and different colors of hydrangeas all work so well together. The colors really pop and the white roses add a nice break in the bright infusion of color.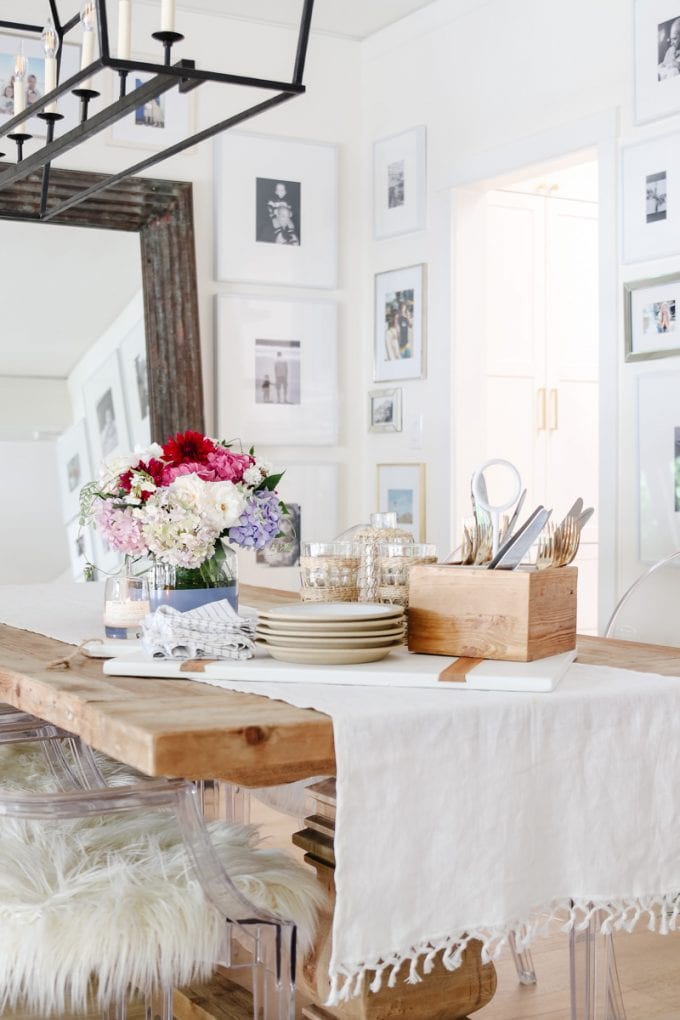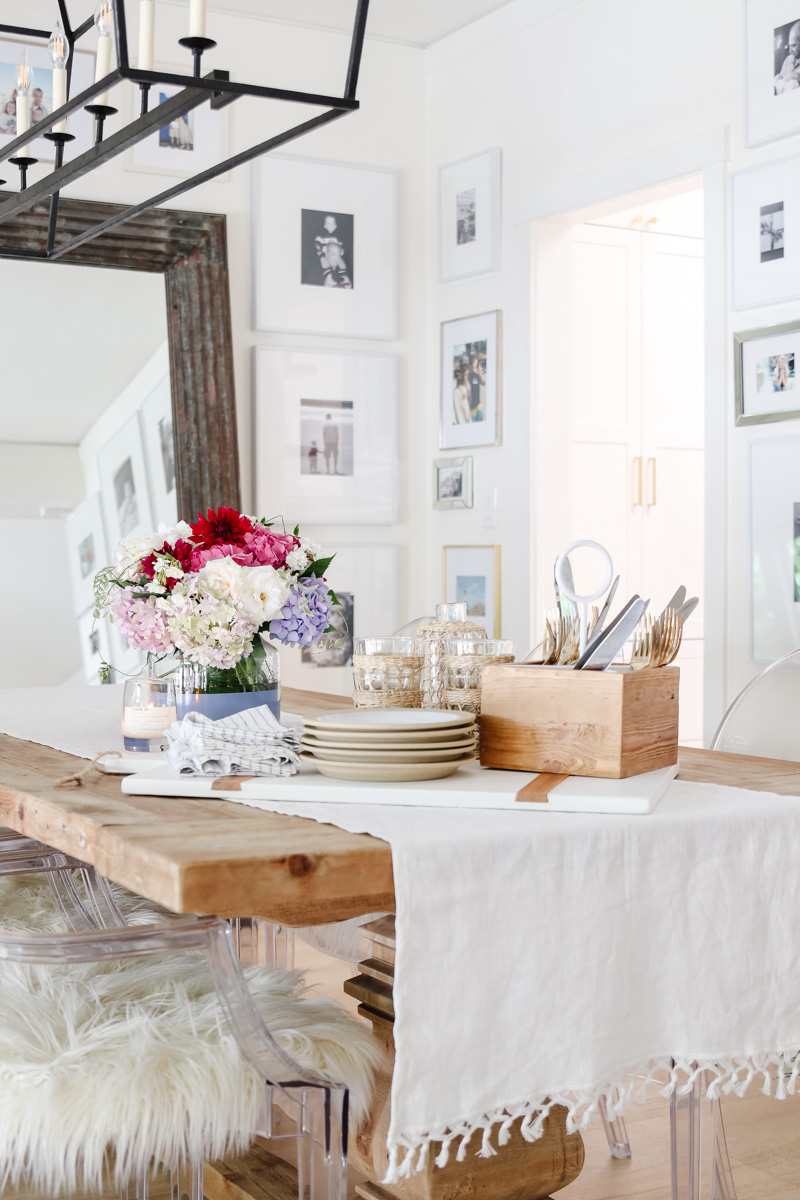 Now, I honestly can't think of any flowers that would not look beautiful with hydrangeas. They make such a great neutral base for any flower arrangement.
My favorite picks for a gorgeous flower arrangement with hydrangeas are:
Roses
Peonies
Tulips
Dahlias
Ranunculus
More Centerpiece Ideas
And here are a few of my other centerpiece ideas from the archives. Enjoy!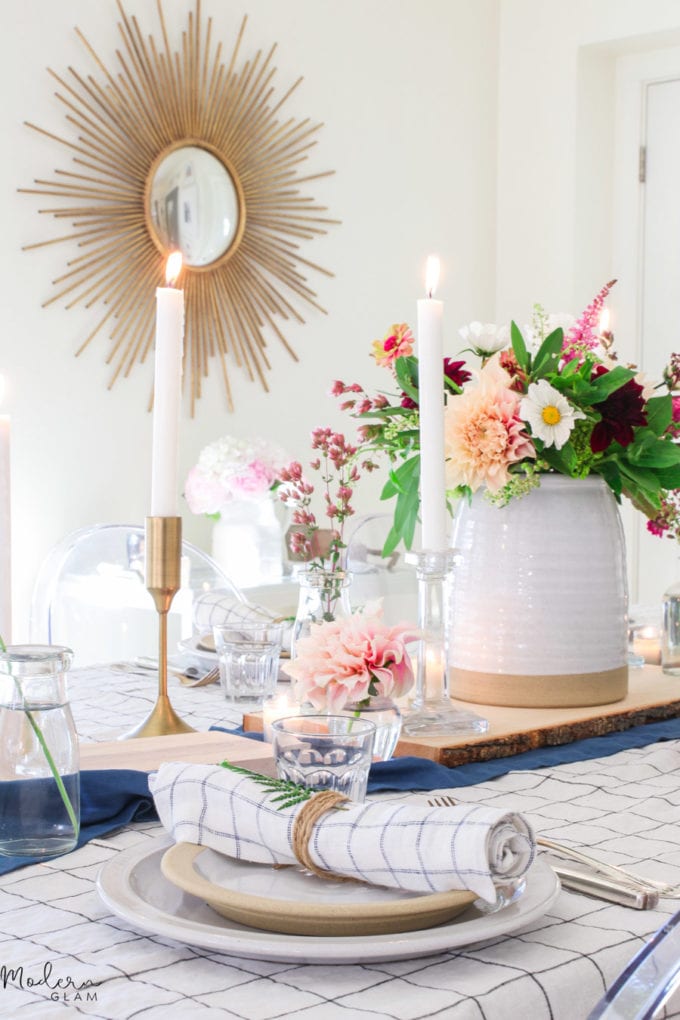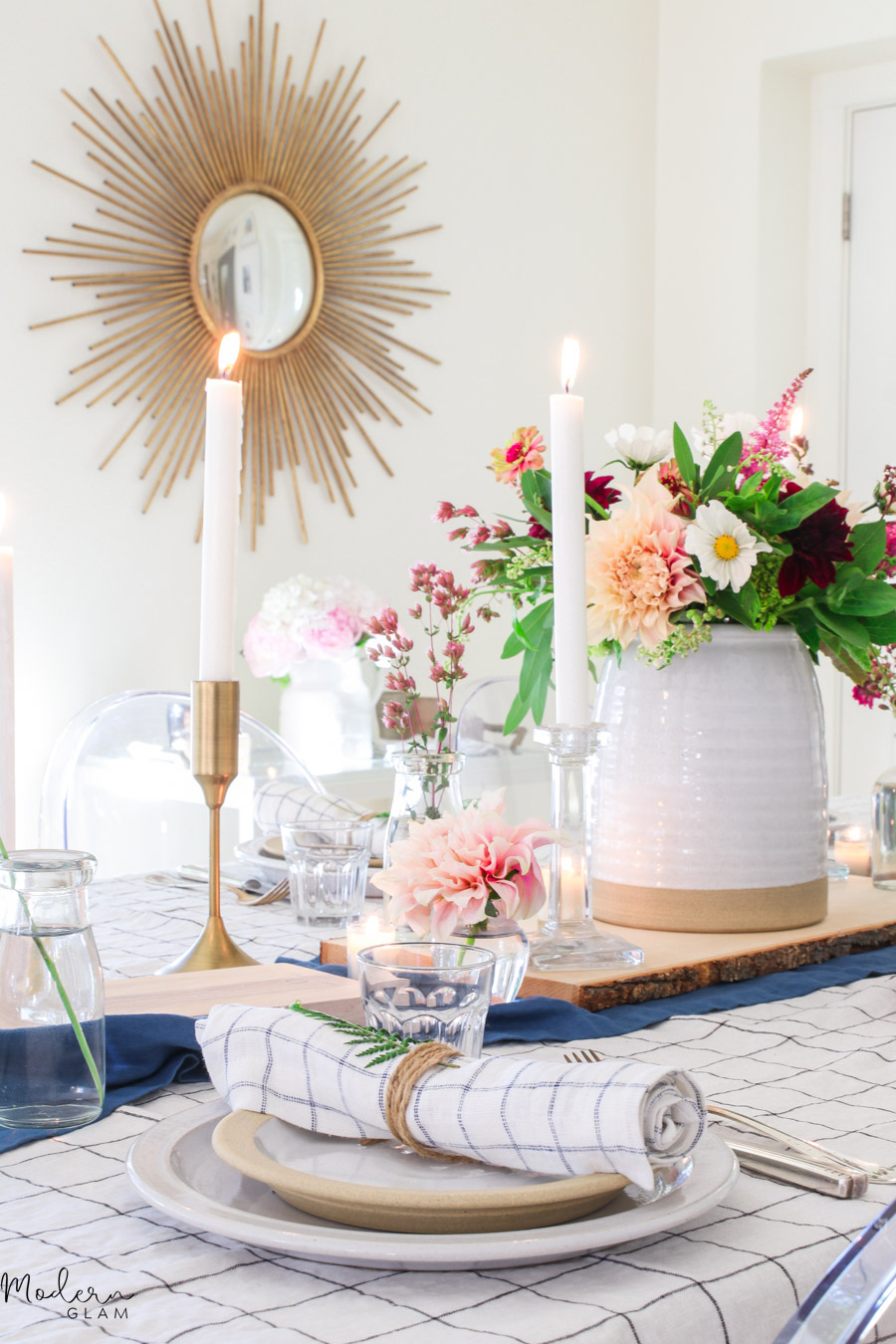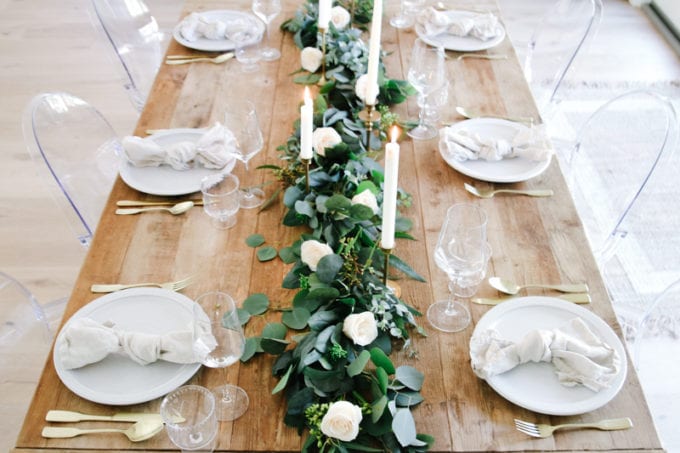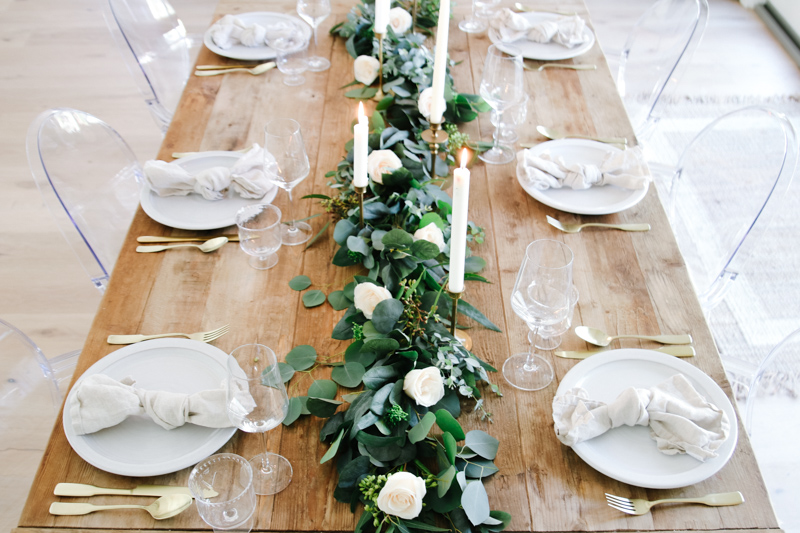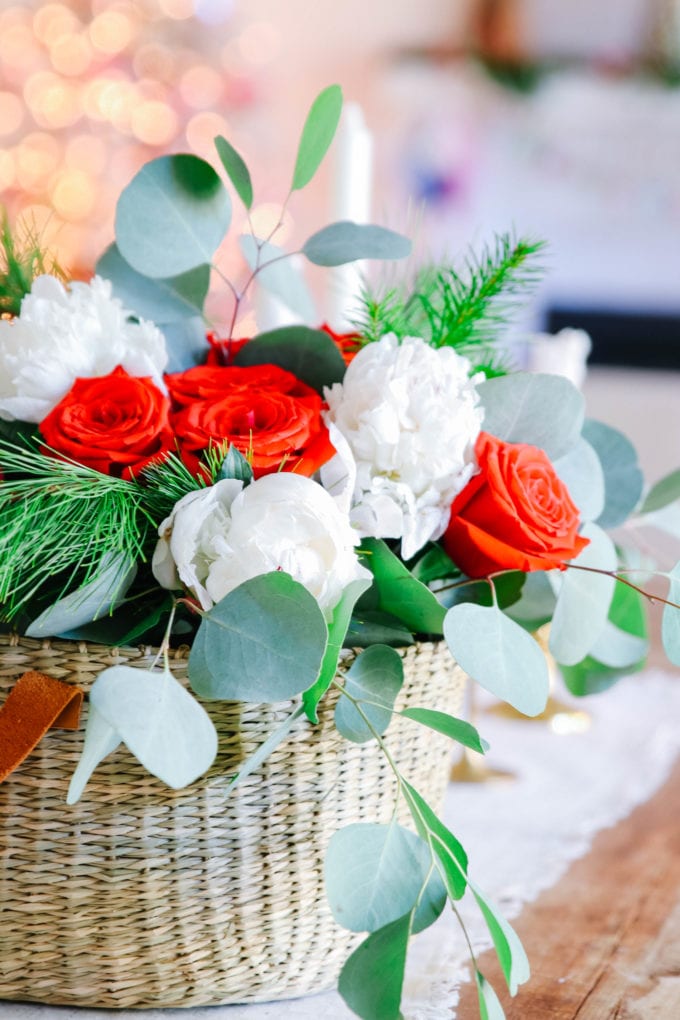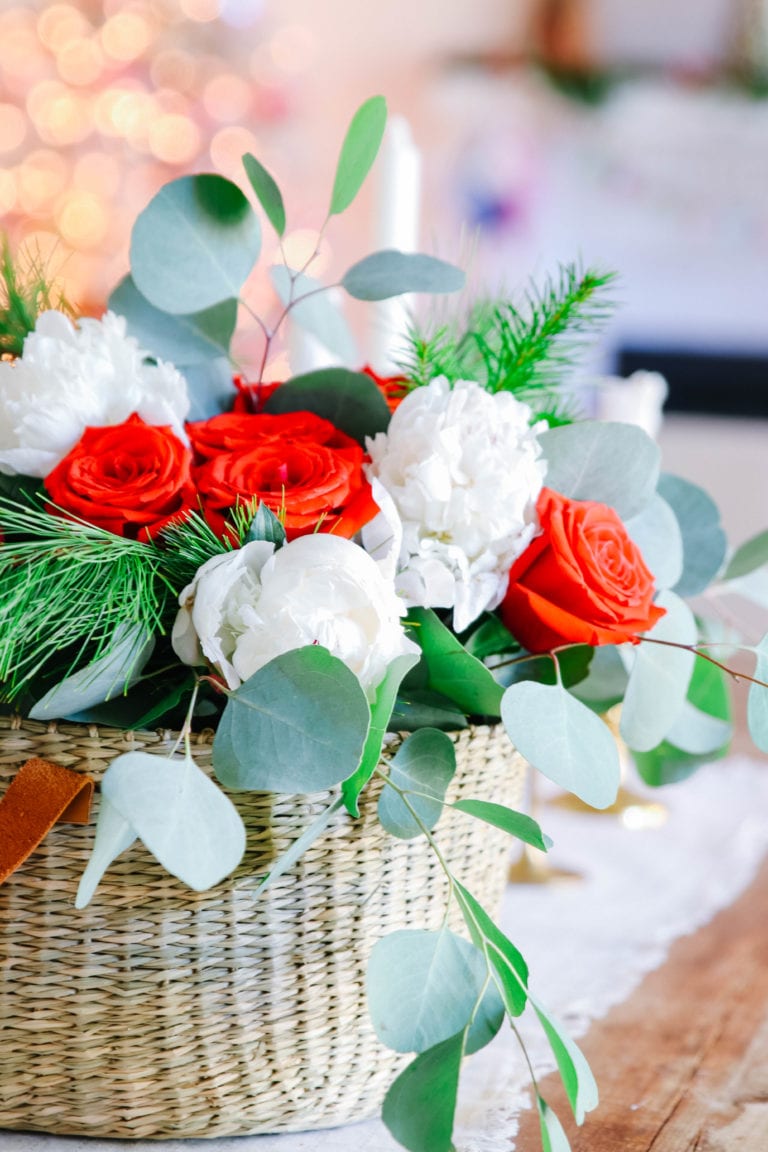 Summer Dining Ideas
Today a few friends and I are sharing our favorite summer dining ideas. Check out all the gorgeous inspiration and click the links below the images to visit the posts. Happy browsing!

Summer Flower Arrangement From The Garden
A Simple Summer Tablescape for Casual Dining

Lemons and Wild Daisies Tablescape

Romantic Outdoor Table Setting
5 Tips For Easy Summer Entertaining
Easy Ideas For Outdoor Summer Dining

21 Simple Summer Table Decorating Ideas
An Easy Summer Dinner on the Patio