Looking for inspiration and ideas for your container garden? These colorful flower pot ideas will help you create a beautiful garden!
All photography by my sister, Wendy VonSosen.
Unique Container Gardening Ideas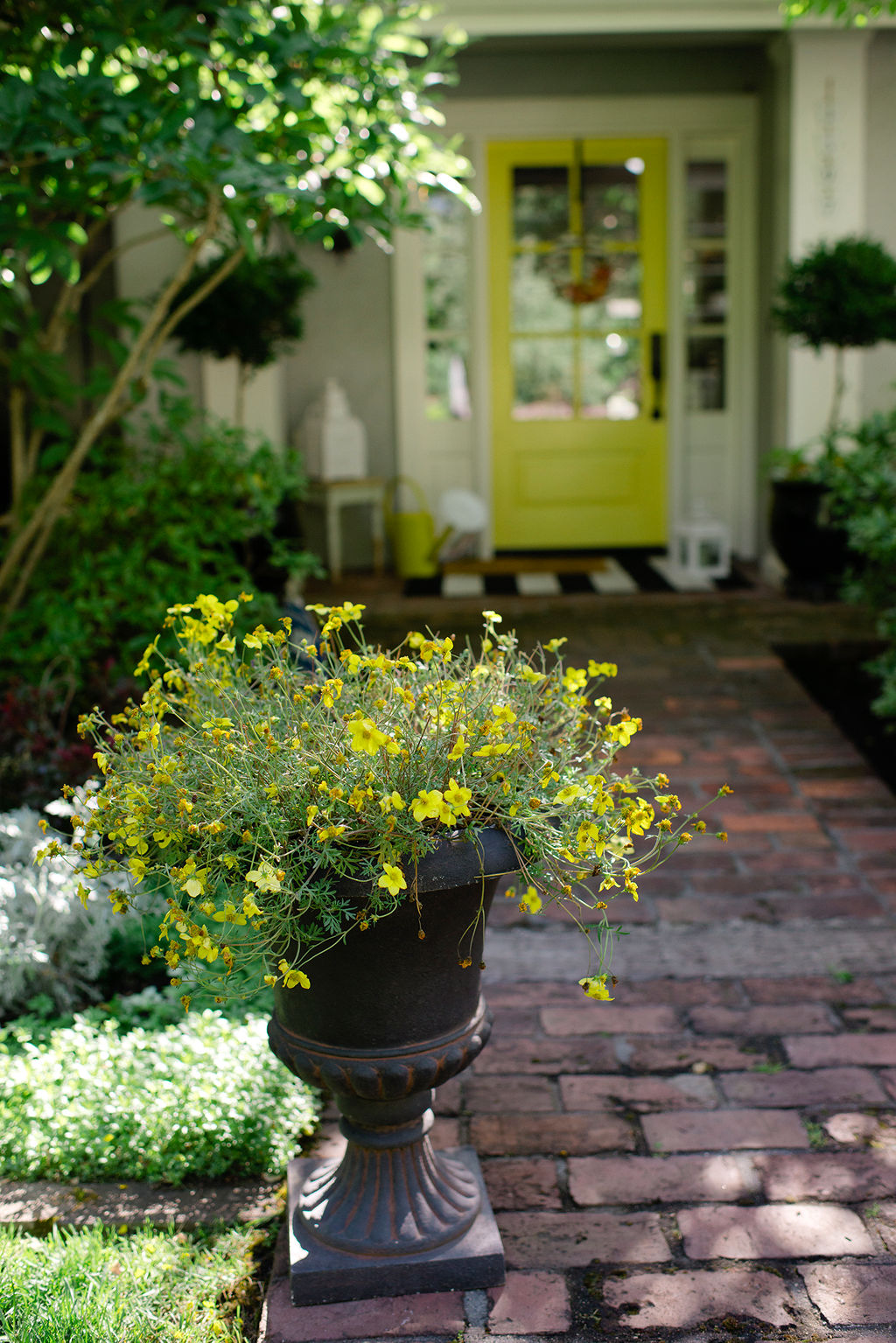 This past summer my mom's home was part of the Garden Tour in her town. Her yard is spectacular with so many different areas and gardens.
One thing I love most about her garden is how she utilizes pots and containers all around her yard. She also loves to layer the pots in the garden beds for more interest and appeal!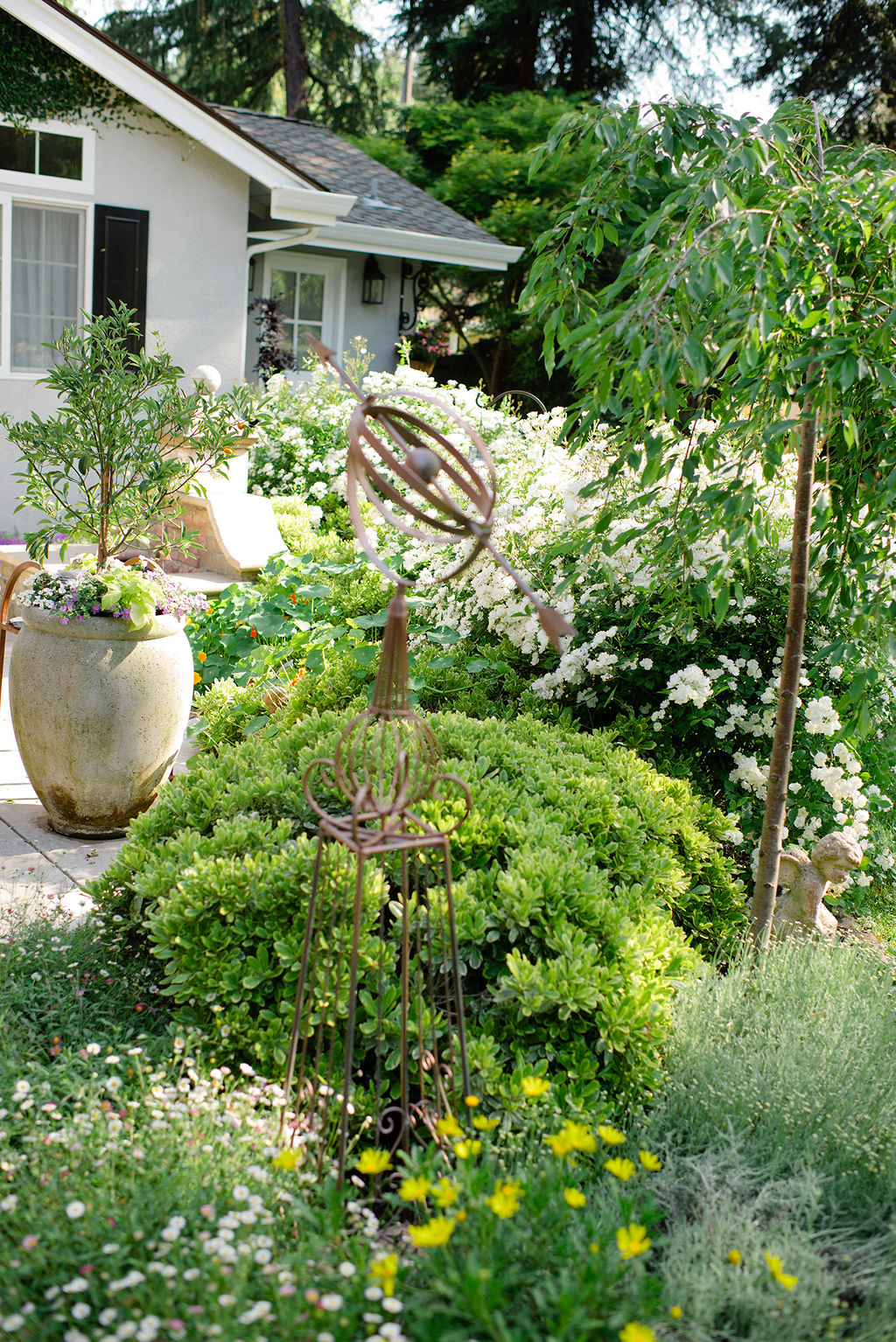 Gardening can bring so much joy and is also used as a powerful stress reliever. There's something so special about caring for your garden and watching it grow. But when it comes to outdoor potted plants, sometimes it can feel overwhelming!
Here are some great flower pot ideas to help with your container gardening.
The best flowers for outdoor pots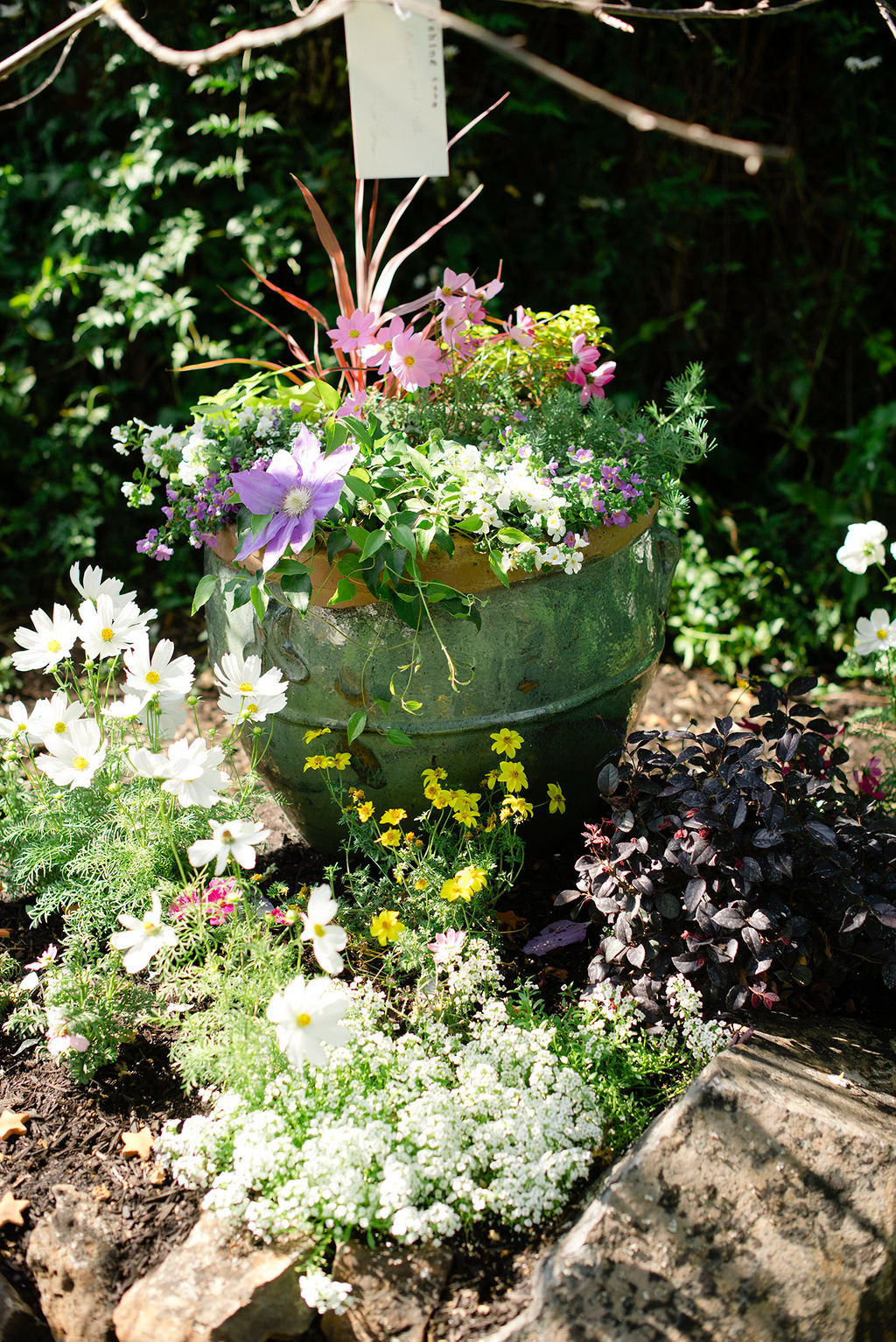 Begonias, petunias, geraniums, zinnias and angelonia do very well in containers and pots outdoors.
You want to check the sun exposure where your pot will be placed. Make sure to choose flower species that tolerate the environment they will be living in.
I love this pot in my mom's yard that has a mixture of cosmos, clematis along with other small flowering plants. I also love how she places pots amongst her garden beds. This adds height and interest to an otherwise flat area.
Unique Plant combination ideas for container gardens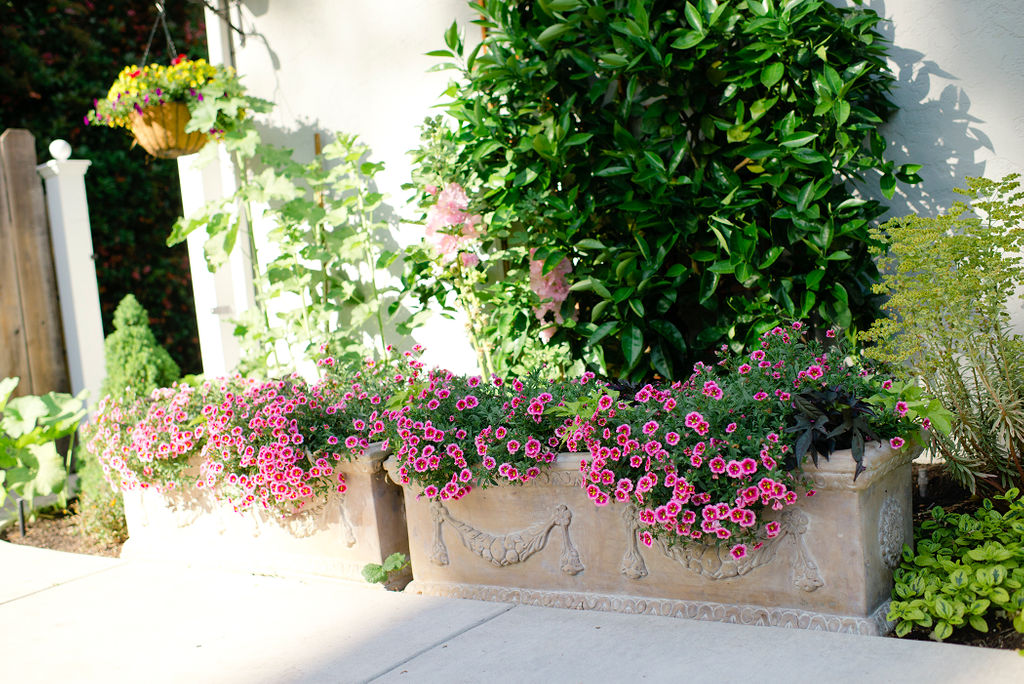 Sometimes you want to think outside the box when it comes to your container garden. One idea is to mix flowers with a different plant or tree. Here, a mixture of rainbow pinks are mixed with an espalier citrus tree. The result is stunning, don't you think?
This is also a great way to add height without making a space narrow. Such as for a pathway or smaller yard.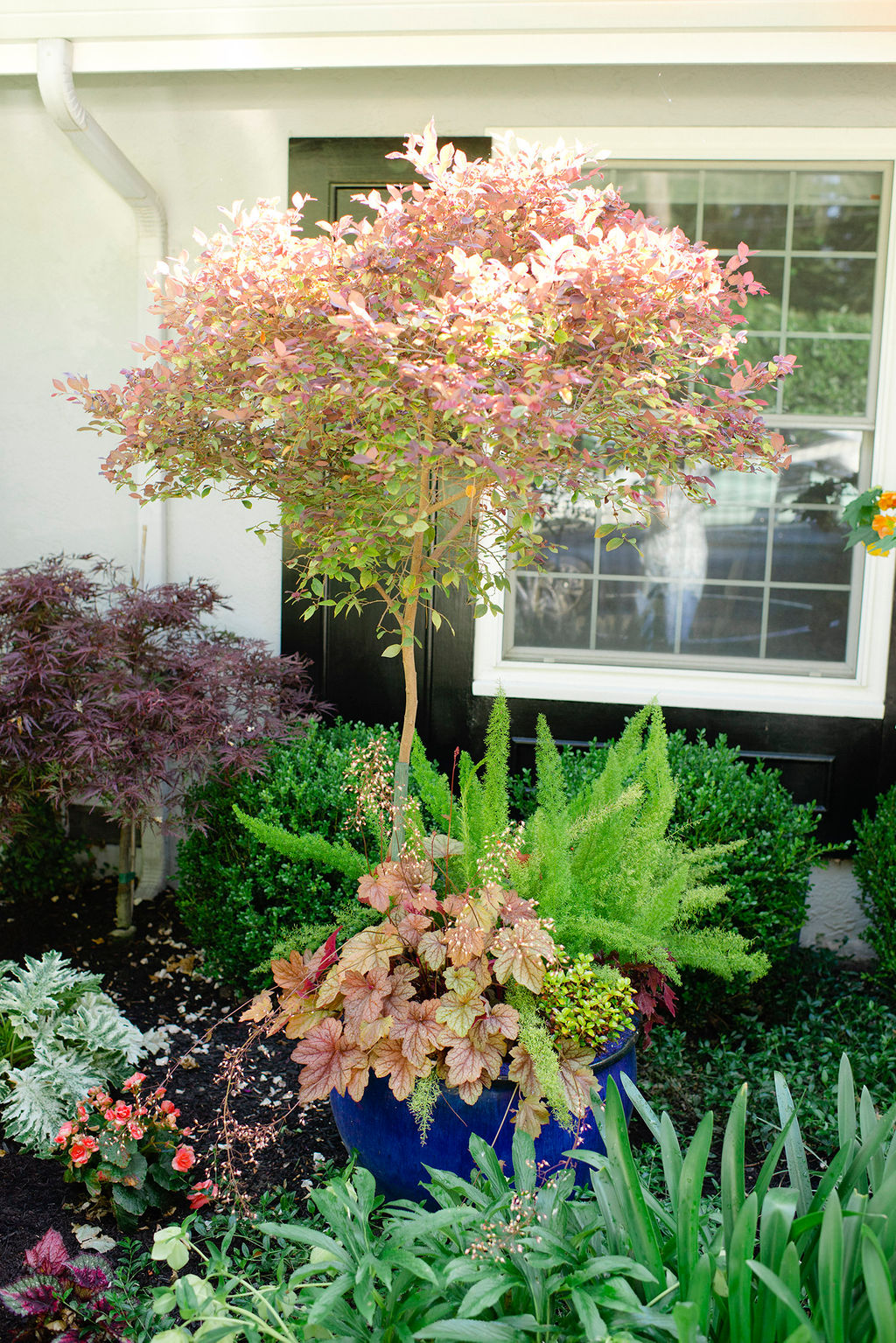 And here is another container gardening idea. This flower pot is filled with a Loropetalum tree, coral bells and asparagus fern.
When mixing flowers in your containers you want to choose different textures, heights and colors for unique flower pots. I love how this asparagus fern fills the space but also adds texture and height!
Ideas for large flower pots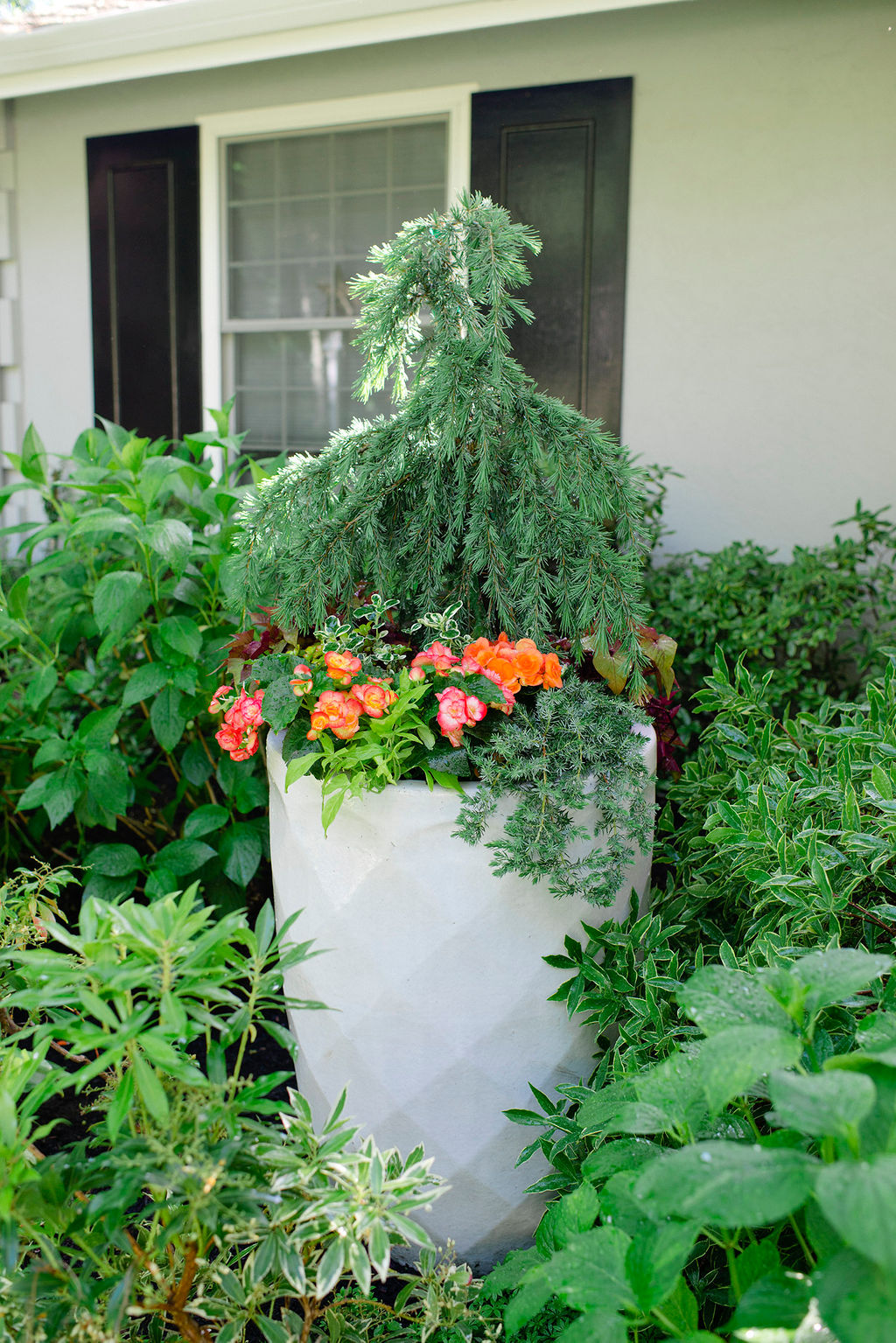 When you have a large flower pot, it can seem a little overwhelming. What should you plant in such a large container? Large pots are great for planting trees.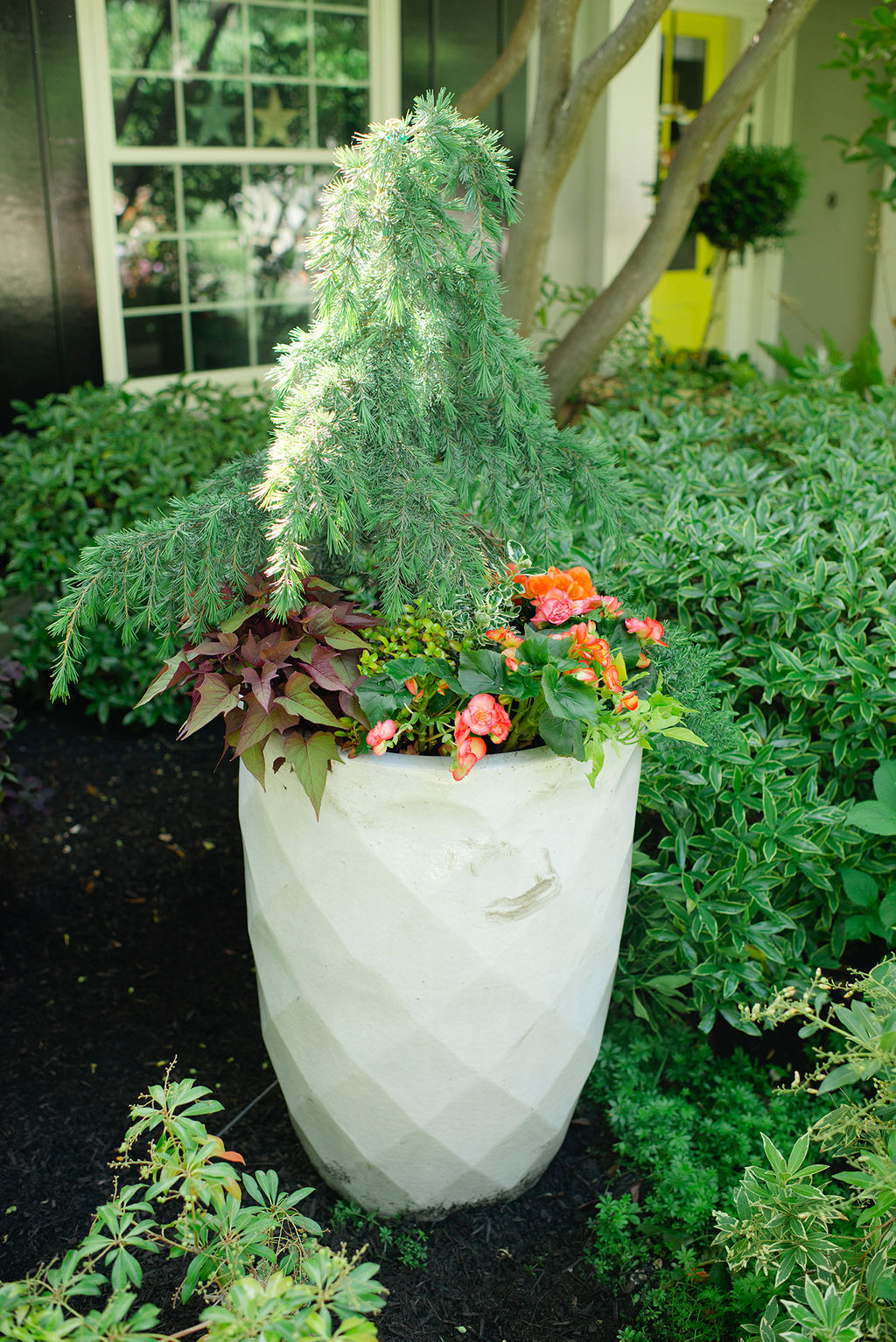 This flower pot idea has a unique weeping cypress tree in it. And at the base are beautiful begonias and sweet potato vines. Remember when I told you that begonias are great for container gardens? This pot is pretty low maintenance with its evergreen shrub and hardy flowers.
Garden Urn Ideas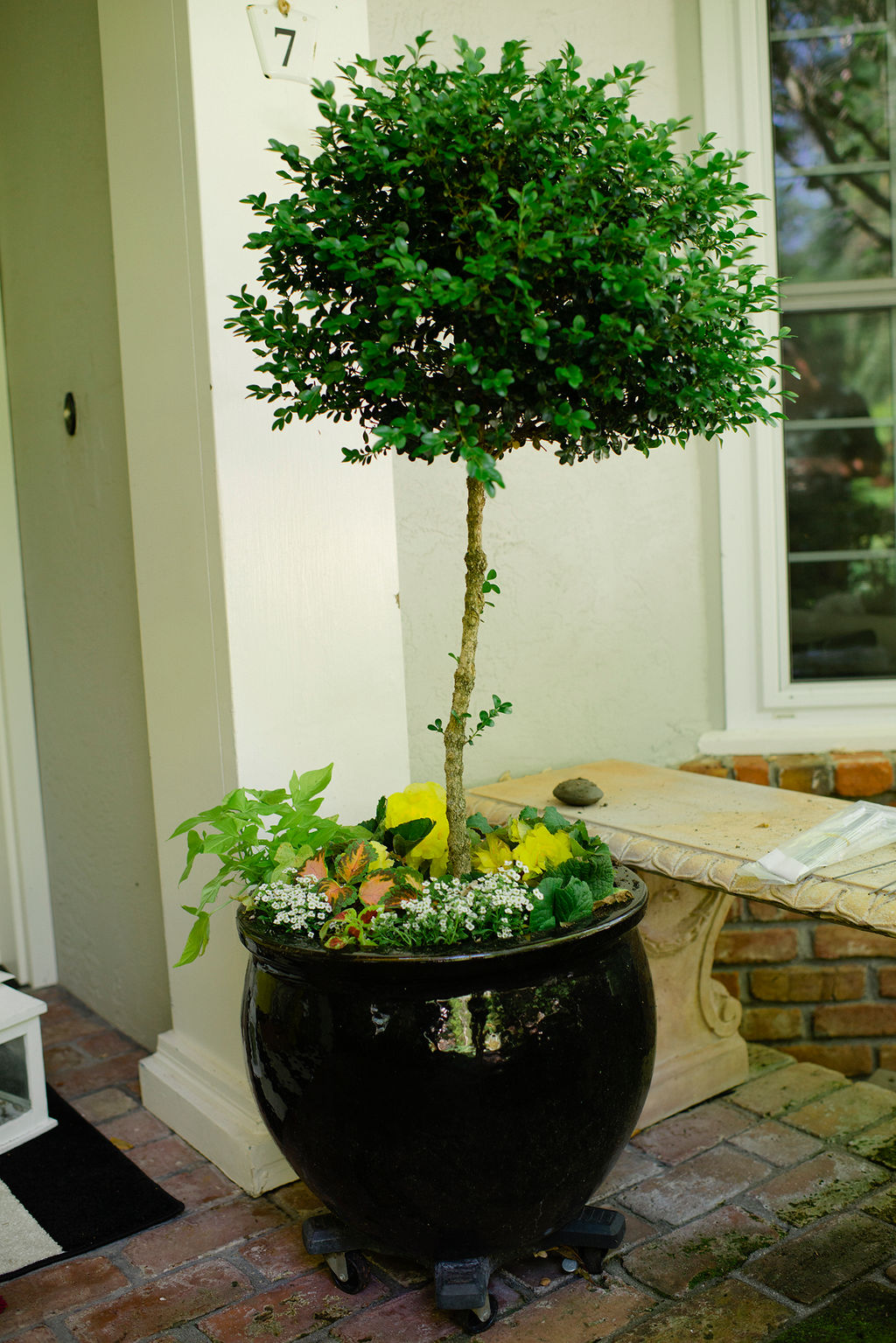 Next to my mom's front door she has these two urn pots. Planted in them is a beautiful boxwood topiary with sweet alyssum and different varieties of coleus. This does well in this space because she gets just enough afternoon sun to keep the boxwood happy. But otherwise this is a shady spot.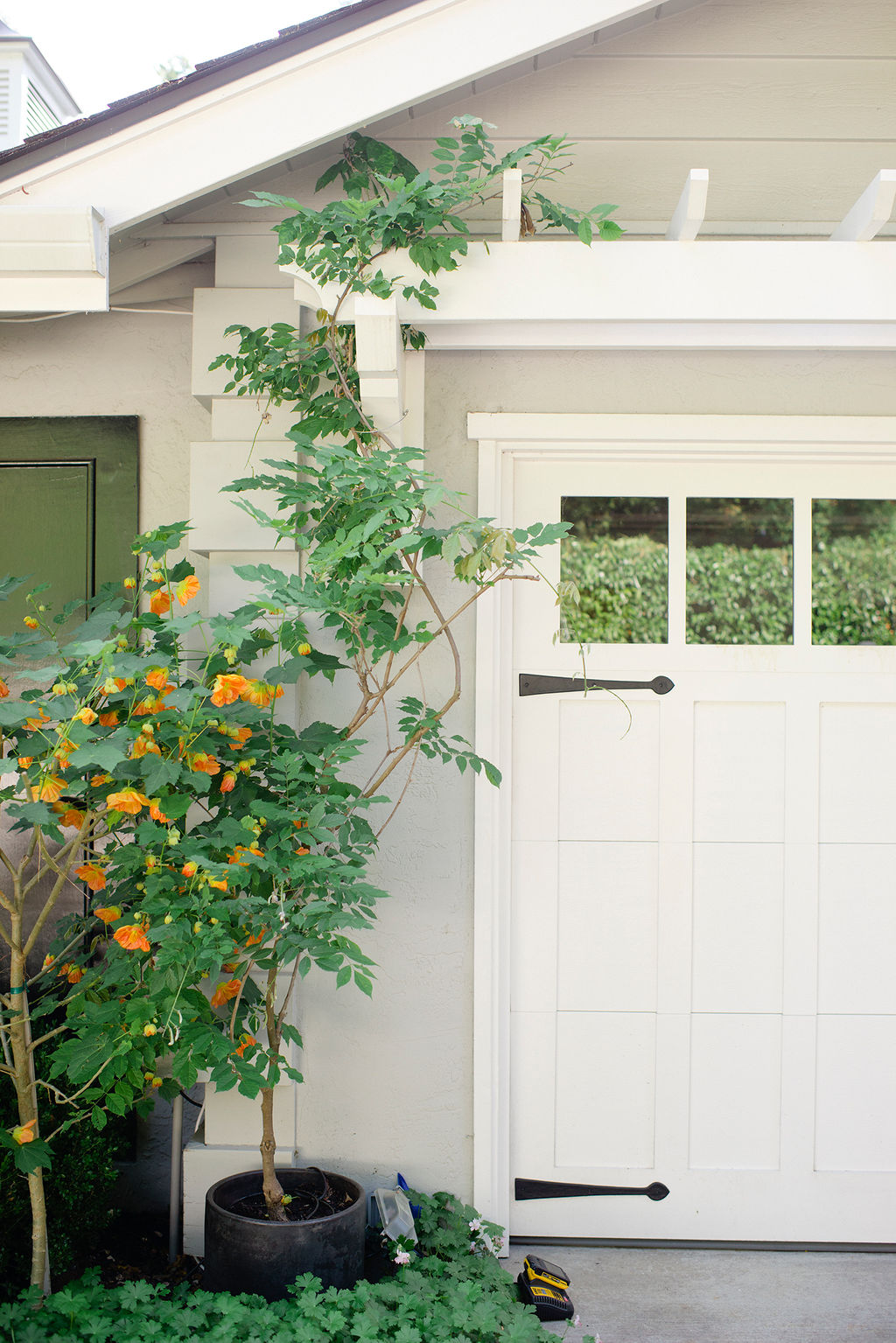 And by her garage door, she has this wisteria planted in a simple pot. The vine grows up and over her trellis creating a dramatic look. This is also a great idea if you have a concrete driveway with no planter bed like I do. I may be stealing this idea for my own home!
Colorful Container Gardening Ideas
My mom loves color! And it really shows in her garden.
A great way to add curb appeal to your home is through the use of flowers. And colorful flowers make a huge impact too!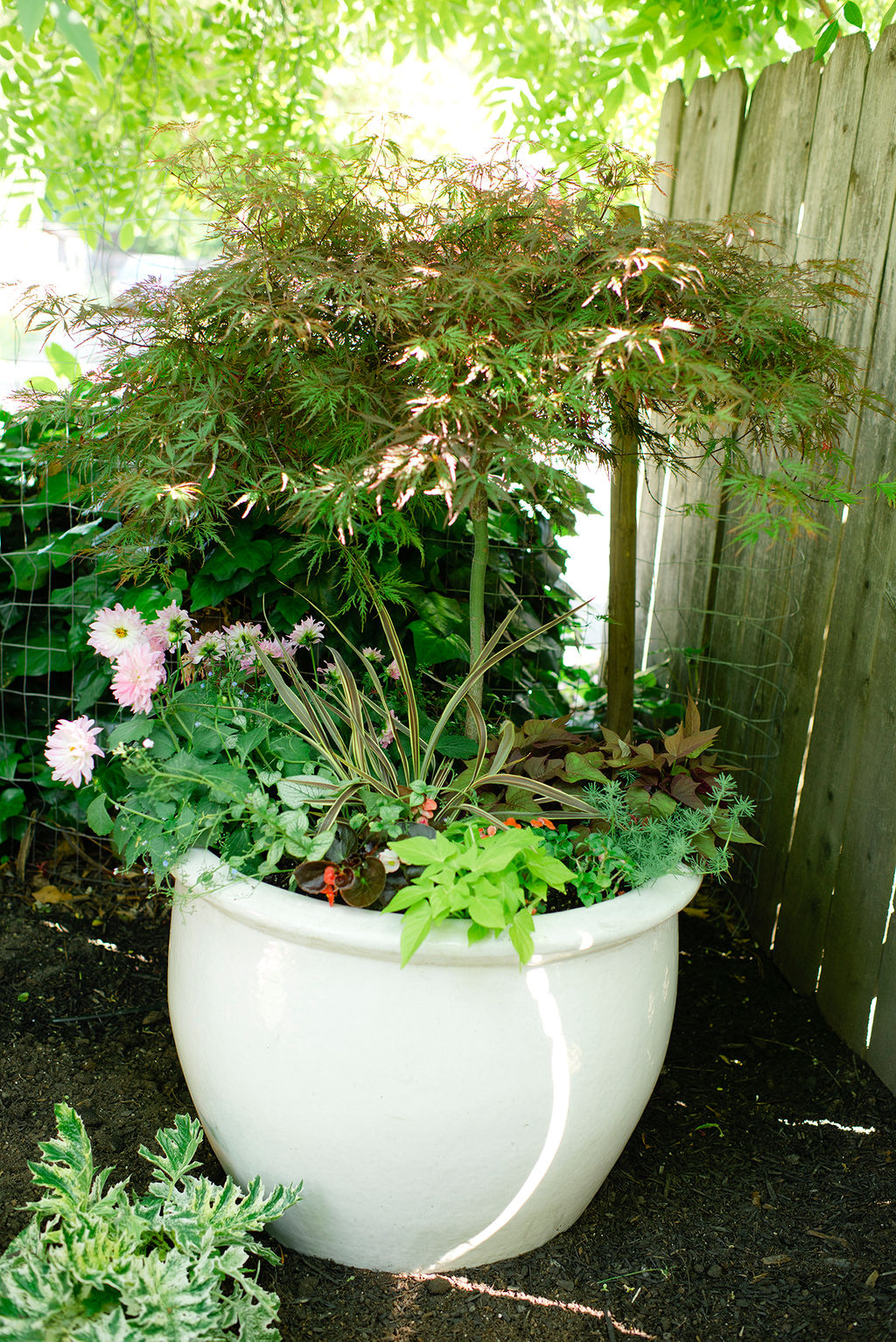 This pot contains a Japanese maple tree and the bottom is filled with Japanese forest grass, dahlias and sweet potato vine. By using different colors of foliage and flowers, the outcome is beautiful! Dark greens, chartreuse, reds and browns all live happily together in this large flower pot. Then all that's needed is a pop of color from the flowers.
I hope these container gardening ideas gave you some inspiration for your own yard! Happy gardening!
Thank you to my mom for providing the beautiful pots and to my sister, Wendy Vonsosen for photographing!
If you liked this post, you may also enjoy: