I created this great fall tablescape and it was much easier than it looks! So I want to share with you my 5 Tips For How to Create a Fall Tablescape.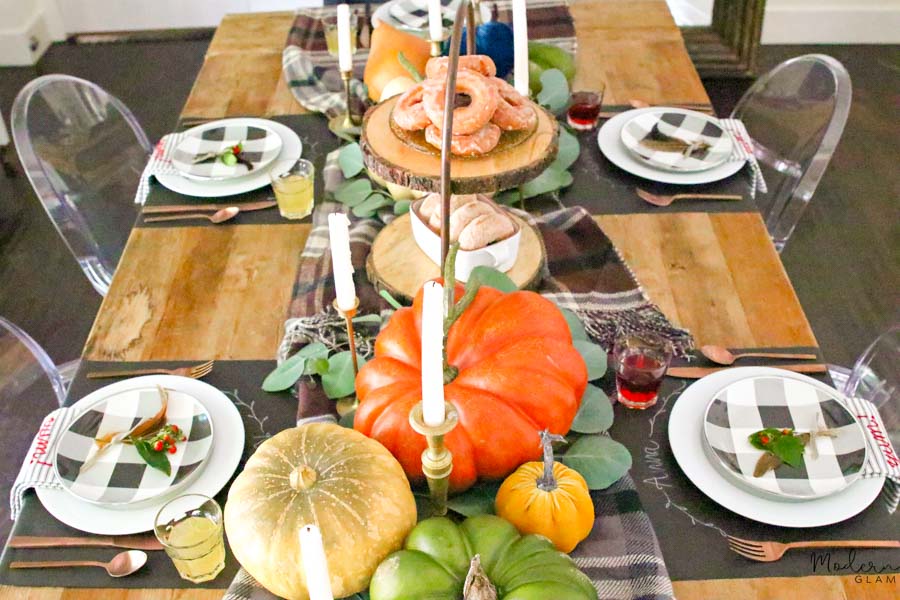 Fall Table Setting Idea
Two years ago I created a beautiful fall tablescape that I showed in my Glam Farmhouse Fall Home Tour.
Fast forward to last year and I was beyond excited when HGTV magazine featured this table in their October issue!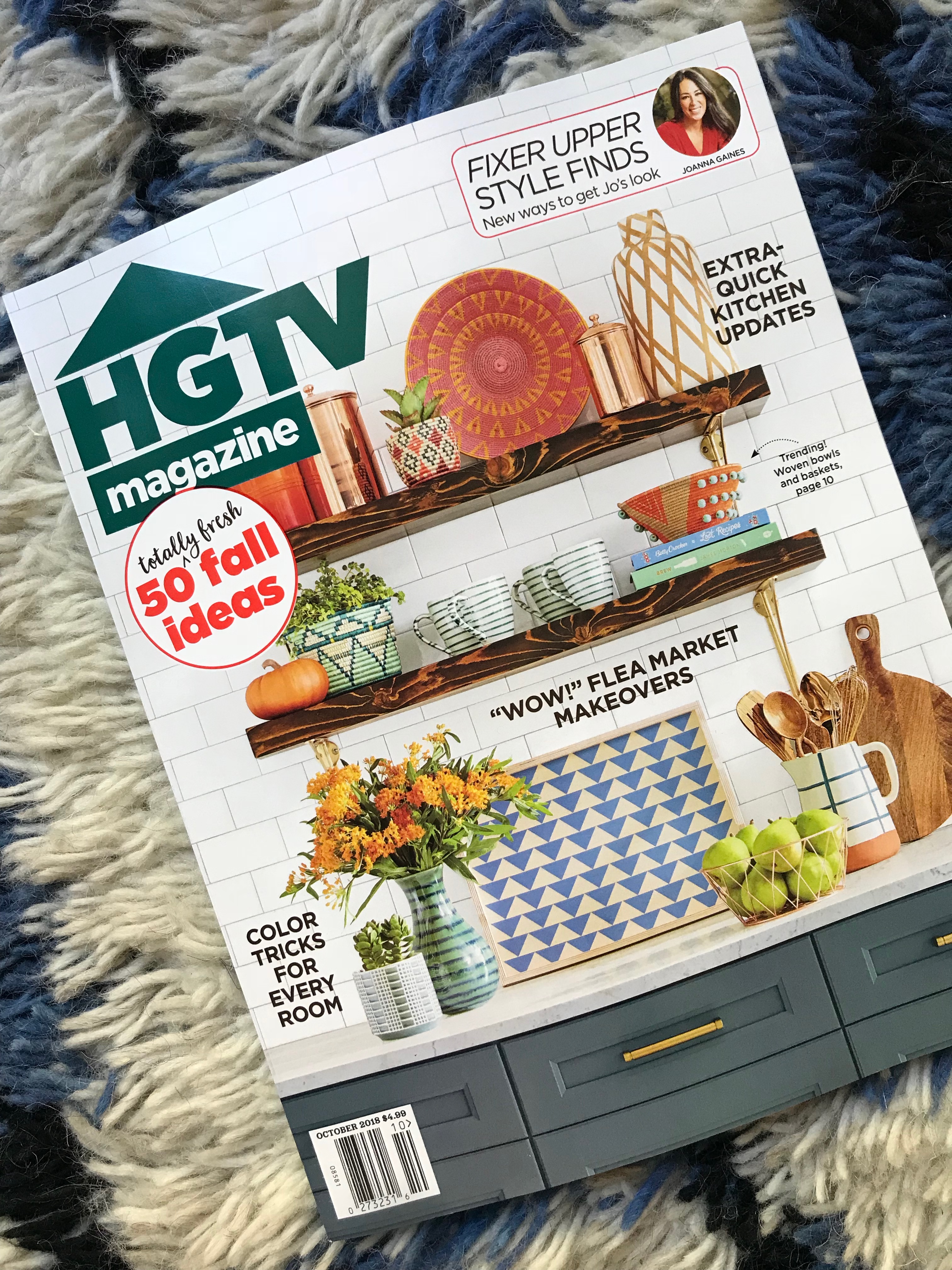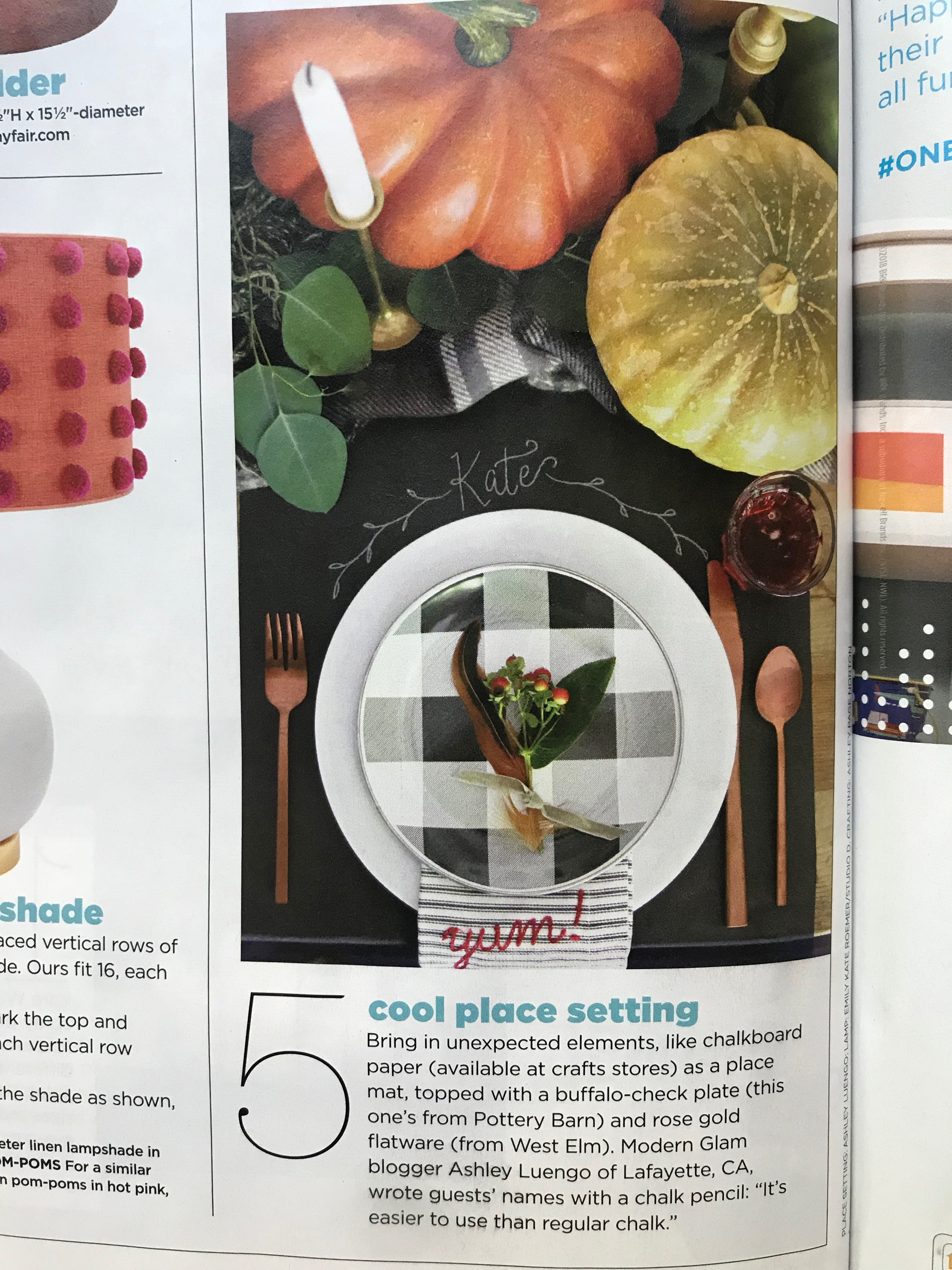 So, I want to share these tips for creating a cozy and inviting fall table with you. Hopefully you will find inspiration and create your own fall or Thanksgiving tablescape that will make your guests want to linger a little longer as fall comes!
How To Create A Fall Tablescape
Here are my 5 tips for creating a beautiful fall table. This can be for a cozy fall breakfast, as pictured here. Or for a casual Thanksgiving! Enjoy!
1. Shop Your Home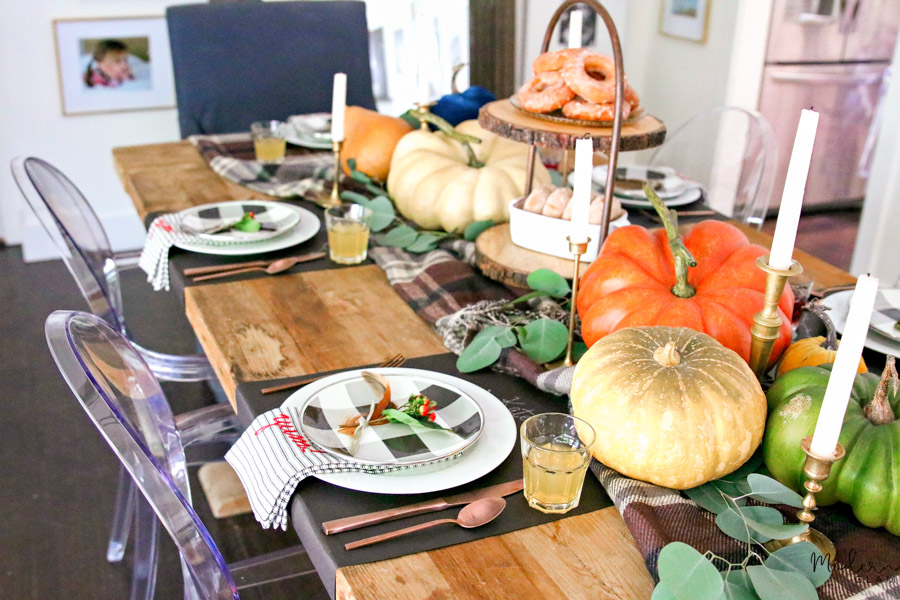 The first step to creating a fall table is to go around your home and look at it with a fresh eye. See what you already have on hand that could be used for your new fall table. Do you have some old candlesticks that you haven't used in ages? Drag them out!
Even something simple like utilizing a faux leaf garland that you normally drape around your front door can be turned into a fresh addition for your table.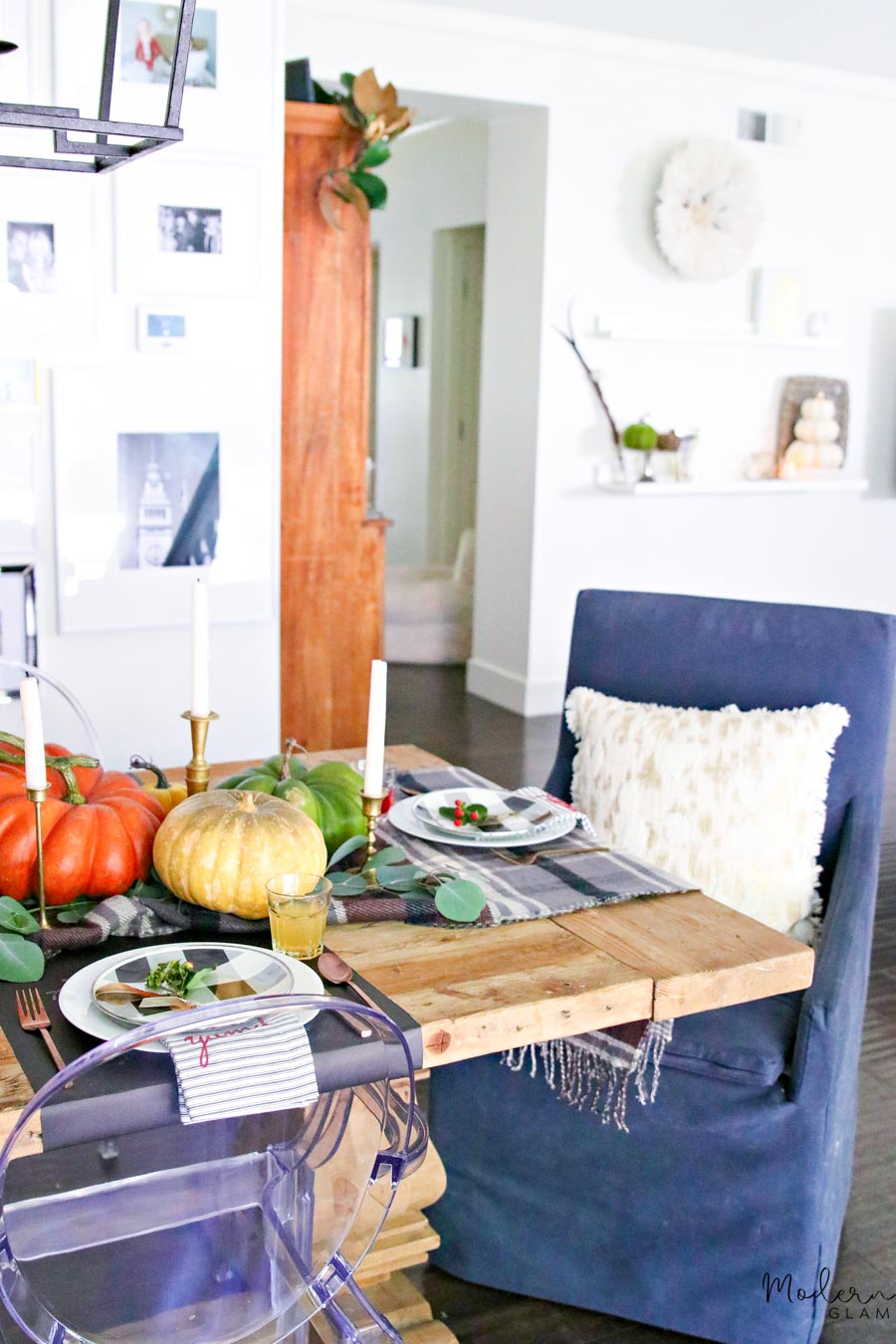 There's no need to go out and buy a bunch of new decor for this project. Although I admit, that can be fun too! But first shop your home.
For my fall tablescape I used some old brass candlesticks and I love how they add some aged patina to this look. I even took that fun gold leopard pillow from it's usual home on my sofa and added it to my upholstered dining room chairs.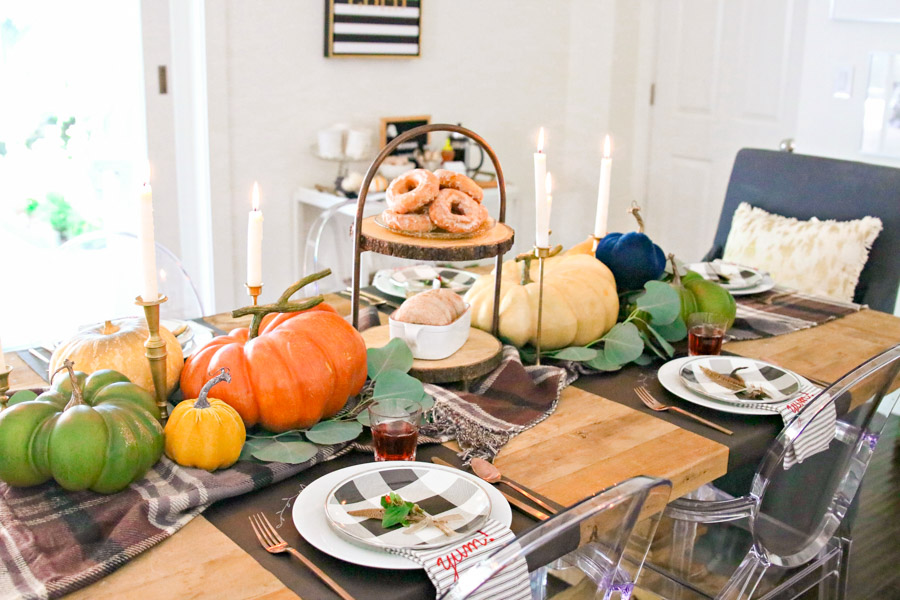 By utilizing items you already have on hand, you are creating a look that is layered in character. You don't want to end up with decor that is all from one place and from one season. Have fun and get creative with what you already have on hand!
2. Use Something Unexpected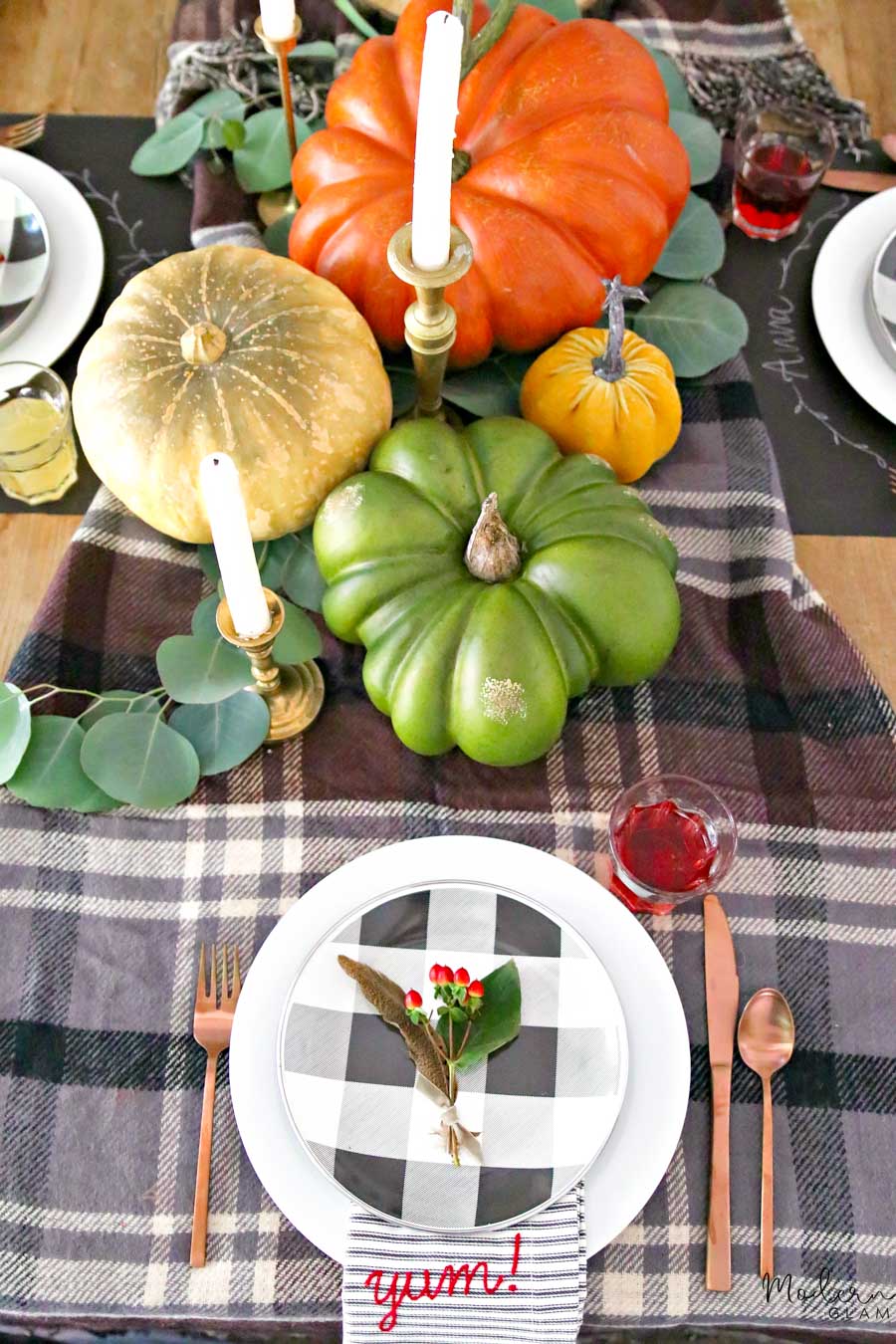 I love using something different, something unexpected for the table. In this case I threw some plaid blankets down the middle to serve as the runner. I kind of bunched them up and left the fun fringe showing.
I am obsessed with the wonderful texture and character they add to this look! By keeping them in the middle of the fall table I think they should stay pretty clean too. There is nothing that says fall more than a soft and cozy plaid blanket in my opinion!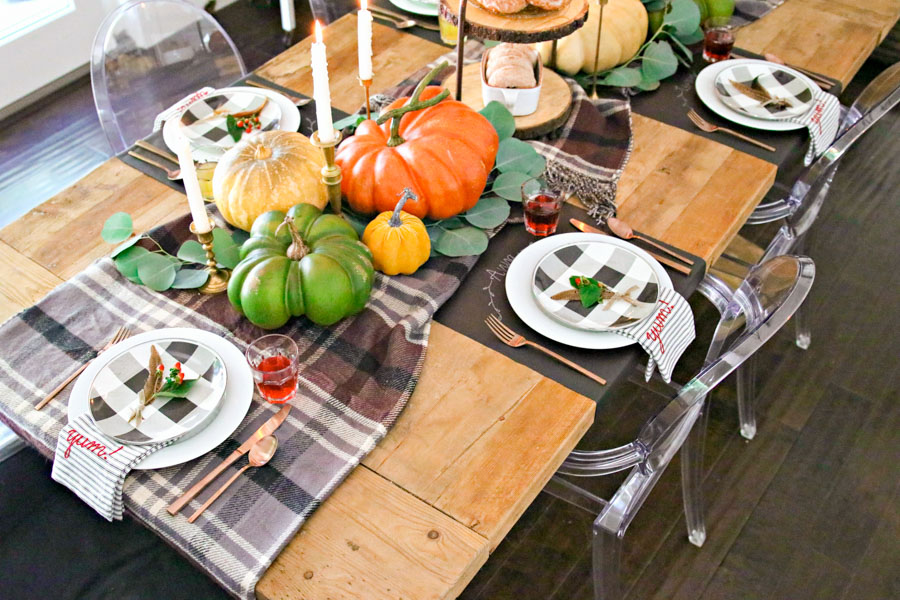 Another unexpected addition to this table is the chalkboard paper that I placed on the table horizontally. Because I like the feel and look of having my wood table exposed, I generally don't use tablecloths. So as a compromise to using placemats I thought how fun it would be to use this paper instead!
Master the art of how to create a fall tablescape. Create a casual fall table. Perfect for a weekday coffee and doughnuts party. I used a chalk pencil to write the guests names above the plate. Simple details like this make me happy!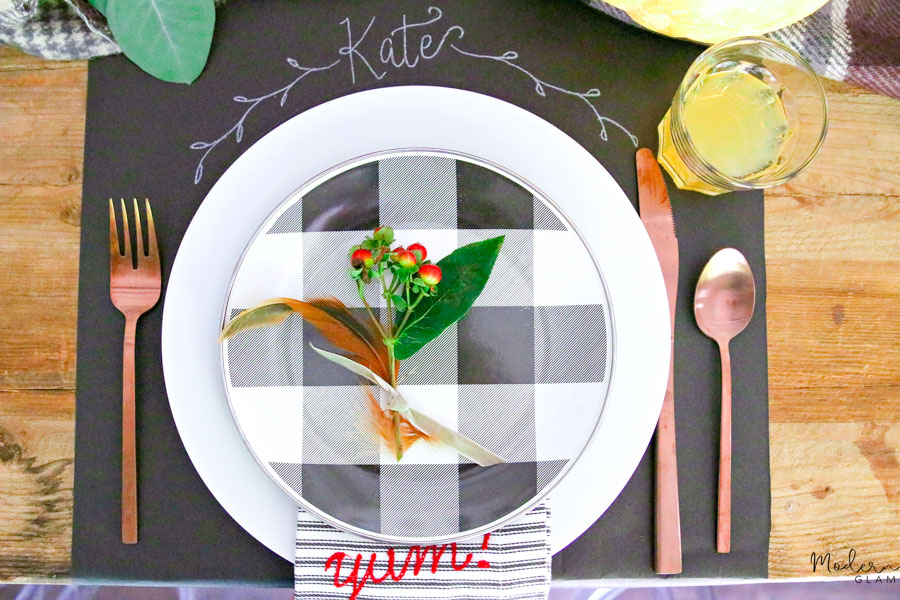 3. Decorate your Fall Table with Natural Elements
Here is one of the easiest tricks for how to create a fall tablescape. Go outside and cut some flowers and greenery. I love using a branch from our Japanese maple when it is at it's fall foliage peak. Roses are also so lovely to use for fall. And luckily, they are still blooming through November for us in California!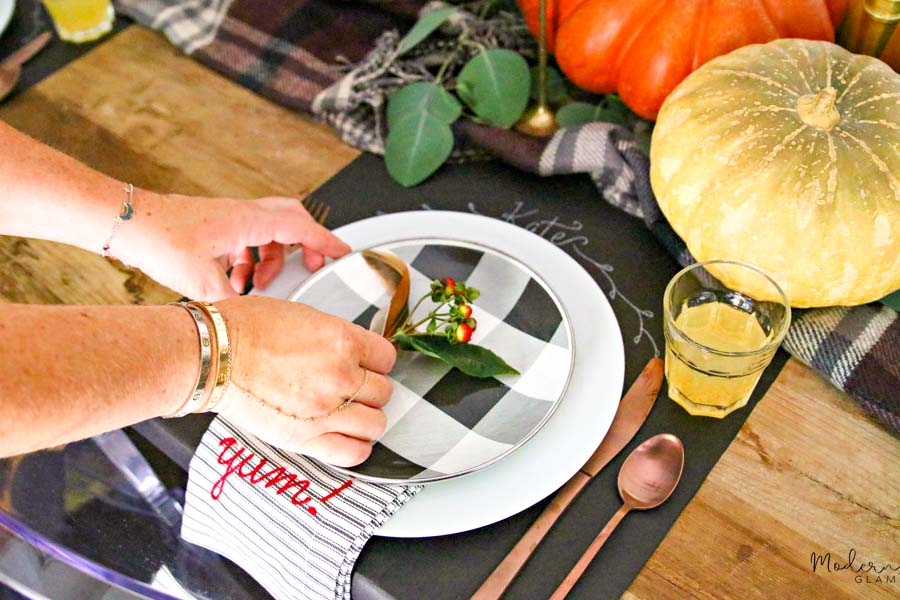 For this table, I cut some branches from a Eucalyptus tree off the side of the road. I really like the pale green color mixed in with all these jewel tones. And it dries beautifully too, so I can keep it in place for a long time.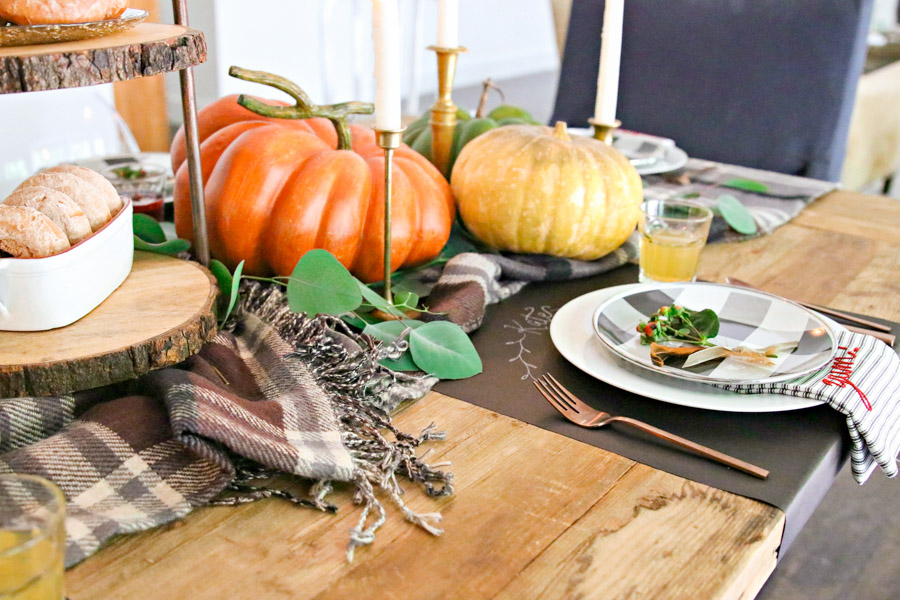 It is also nice to add some greenery to each place setting. Whether you are doing name cards or just adding a touch of color to the plates themselves, greenery is a great option.
For this fall table, I added some red berries along with a feather and tied them together with some velvet ribbon. It ties in the red from the napkins and I love how simple it is.
Another trick that I like to use is to write the guests name on a leaf with gold pen. A lemon leaf, magnolia leaf or even a maple leaf are perfect for this. Placed atop the place setting it is elegant and a simple way to assign seating.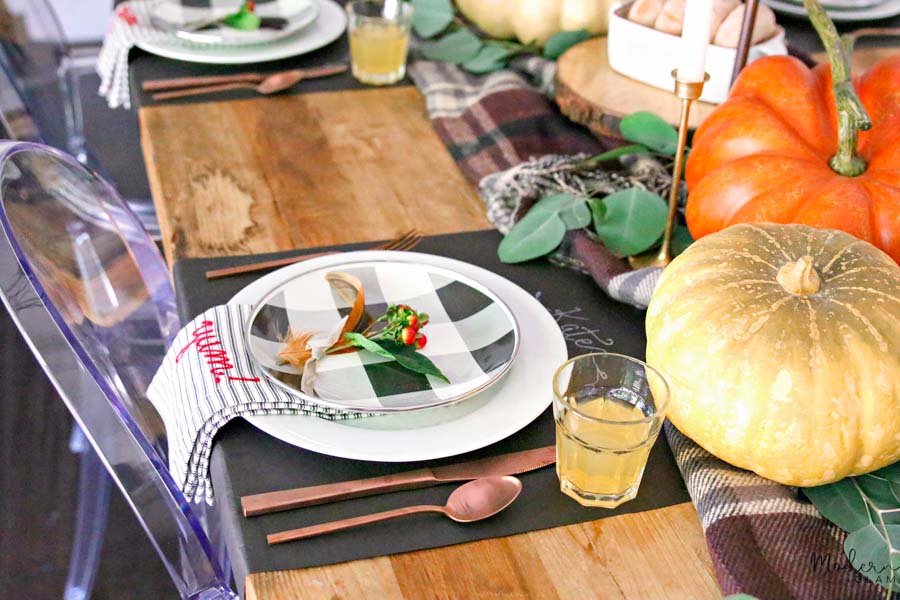 4. Create a fall table by mixing patterns
I love to mix patterns. Here, I mixed the tartan plaid from the throws with the buffalo check in the plates and ticking stripe in the napkins. I am obsessed with how it all plays off each other.
Don't be afraid to mix it all up! As long as you are keeping with a color scheme it will all blend together beautifully.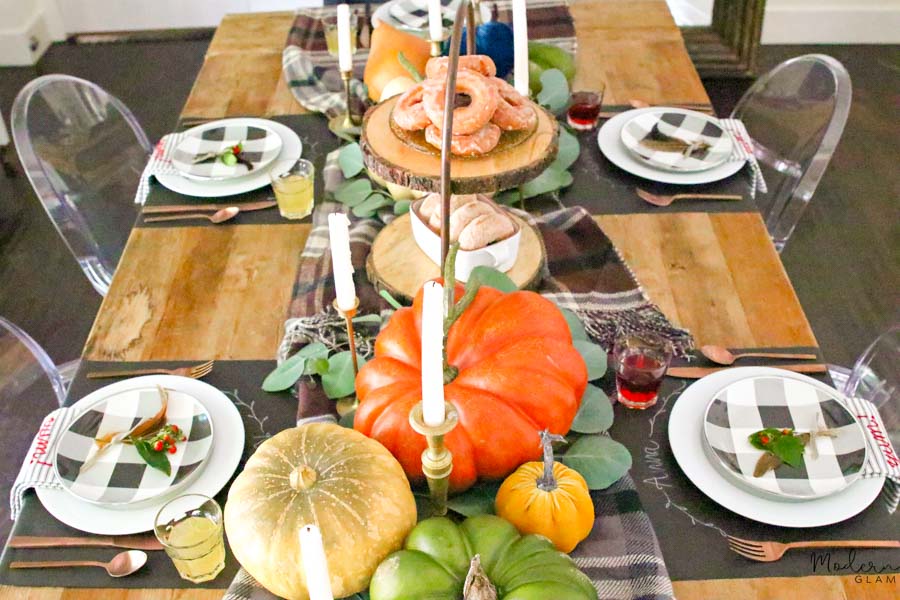 I chose to use white plates to keep the rest of the table simple. The bright white plays off the buffalo check so nicely, don't you think? Whenever in doubt, adding in pops of white will lighten the look considerably and provide less visual clutter.
5. What is Hygge?
Hygge is the art of cozy! Learn how to create a hygge home or 10 ways to add more hygge to your life.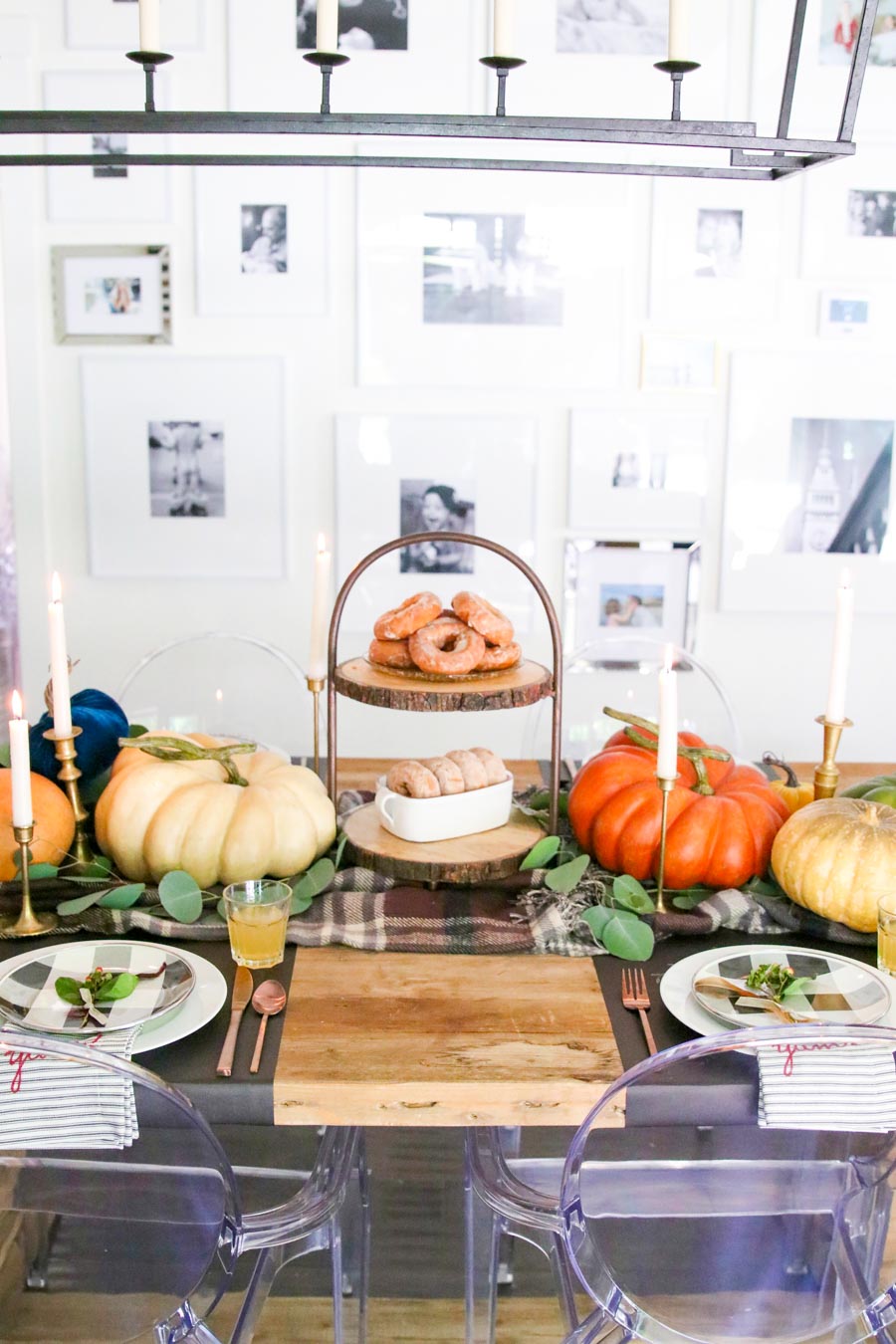 I'm sure you have heard the term hygge before, right? Hygge (pronounced hue-guh not hoo-gah) is a Danish word used when acknowledging a feeling or moment, whether alone or with friends, at home or out, ordinary or extraordinary as cozy, charming or special.
In my opinion, fall is all about creating these moments.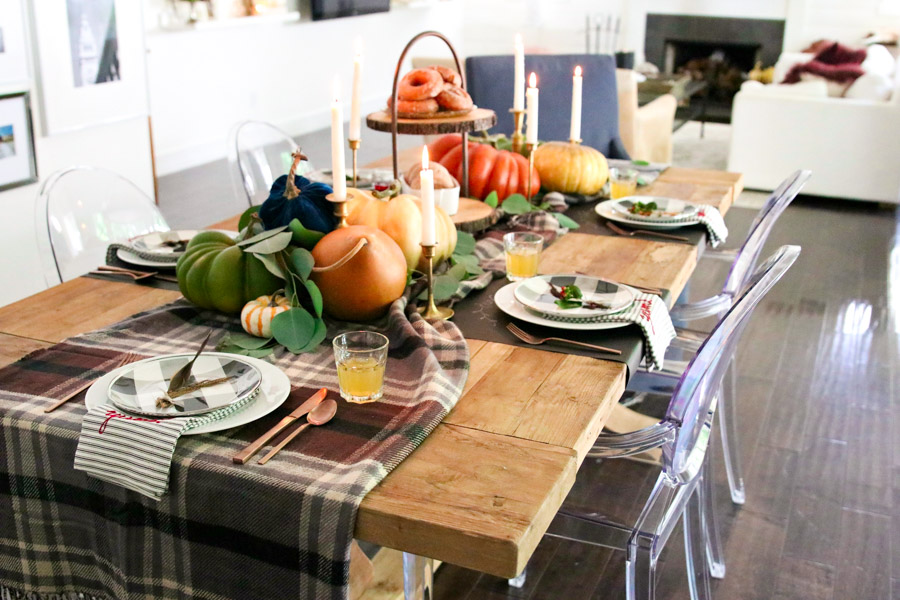 Cozy, charming, special. This is what you want your fall tablescape to invoke! So, create a space where these moments can happen. Throw blankets across each of the chairs to invite your guests to stay awhile.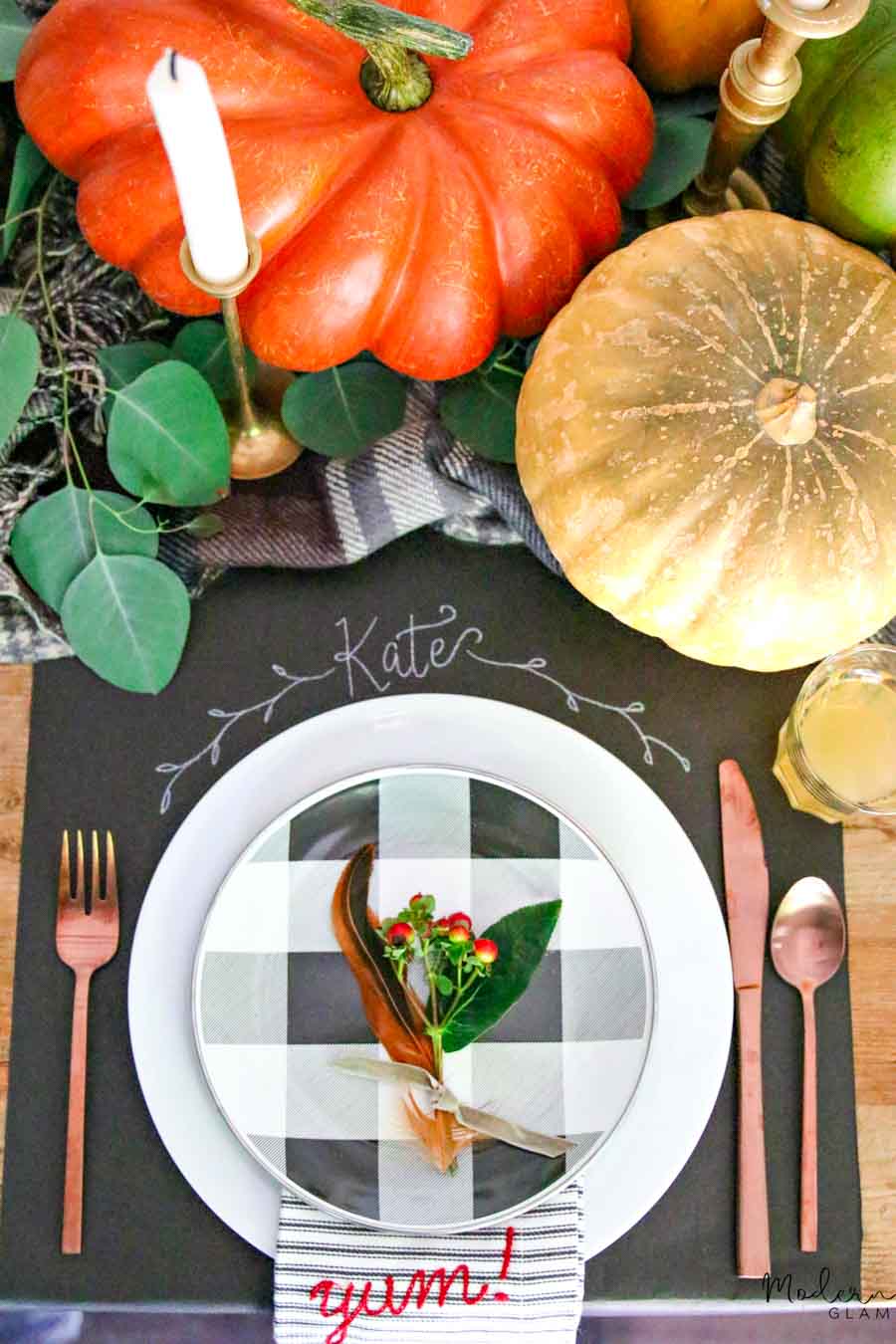 Add pillows to make your guests comfortable! Find a great playlist to have on in the background. One of my favorites right now is the Jazz Autumn playlist on Spotify.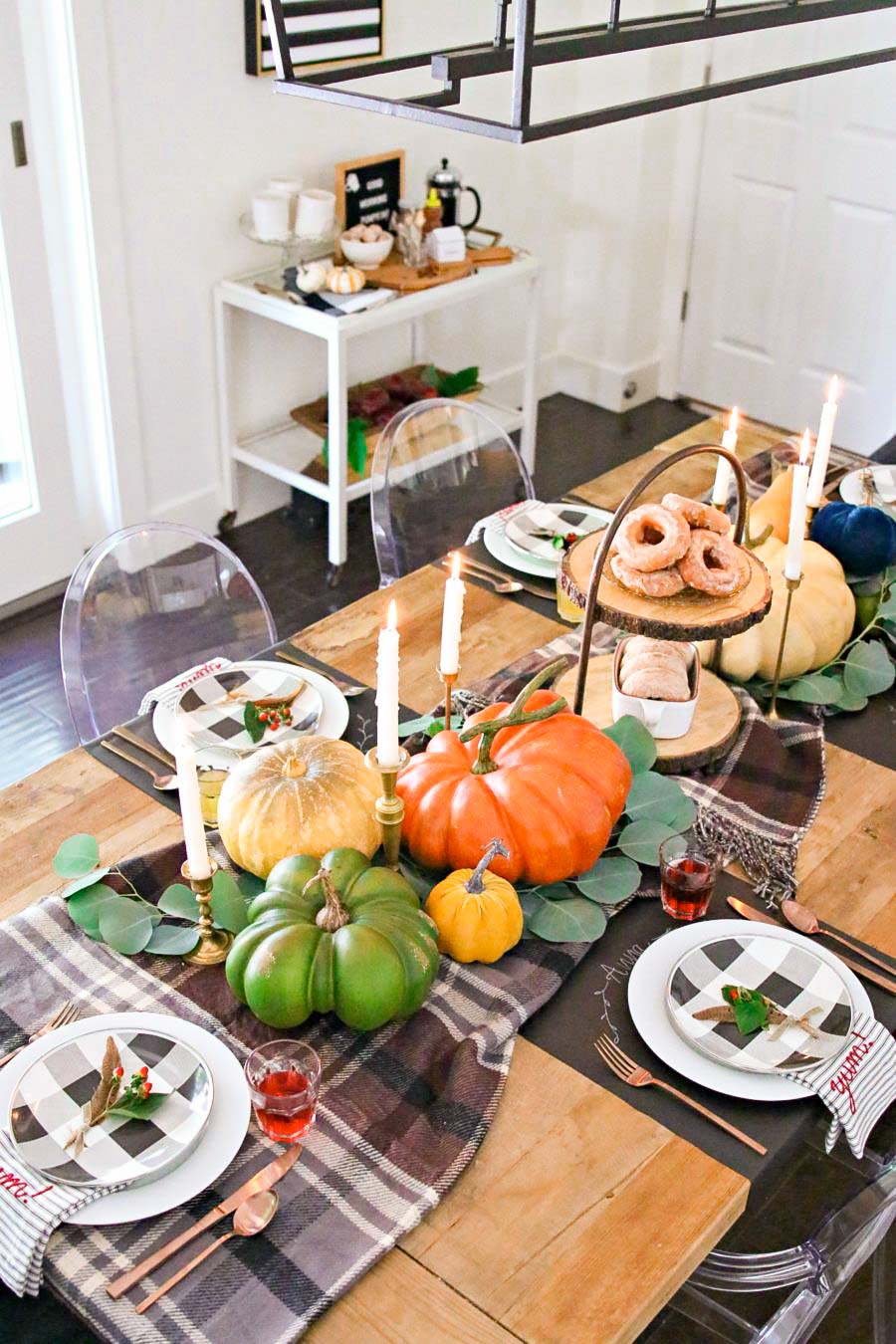 Above all, don't make your space feel stuffy or too formal. And have some fun while you're at it!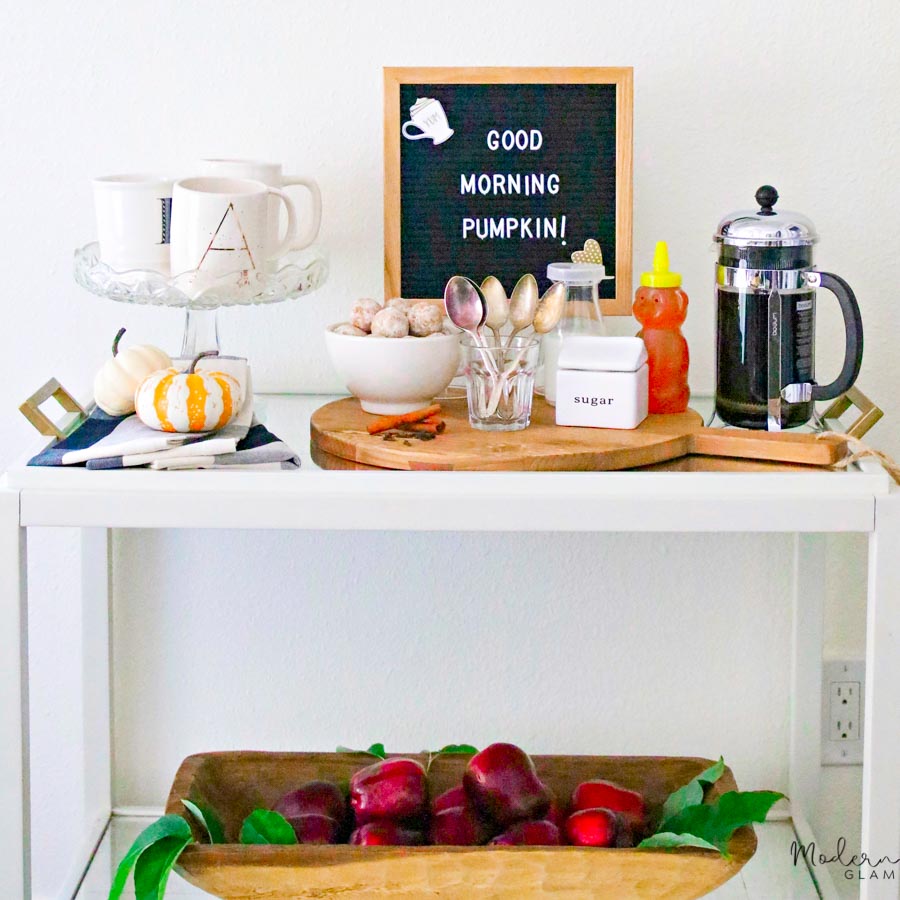 If you liked this Fall Table, be sure to check out these other tablescapes: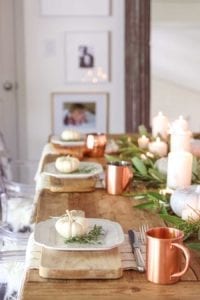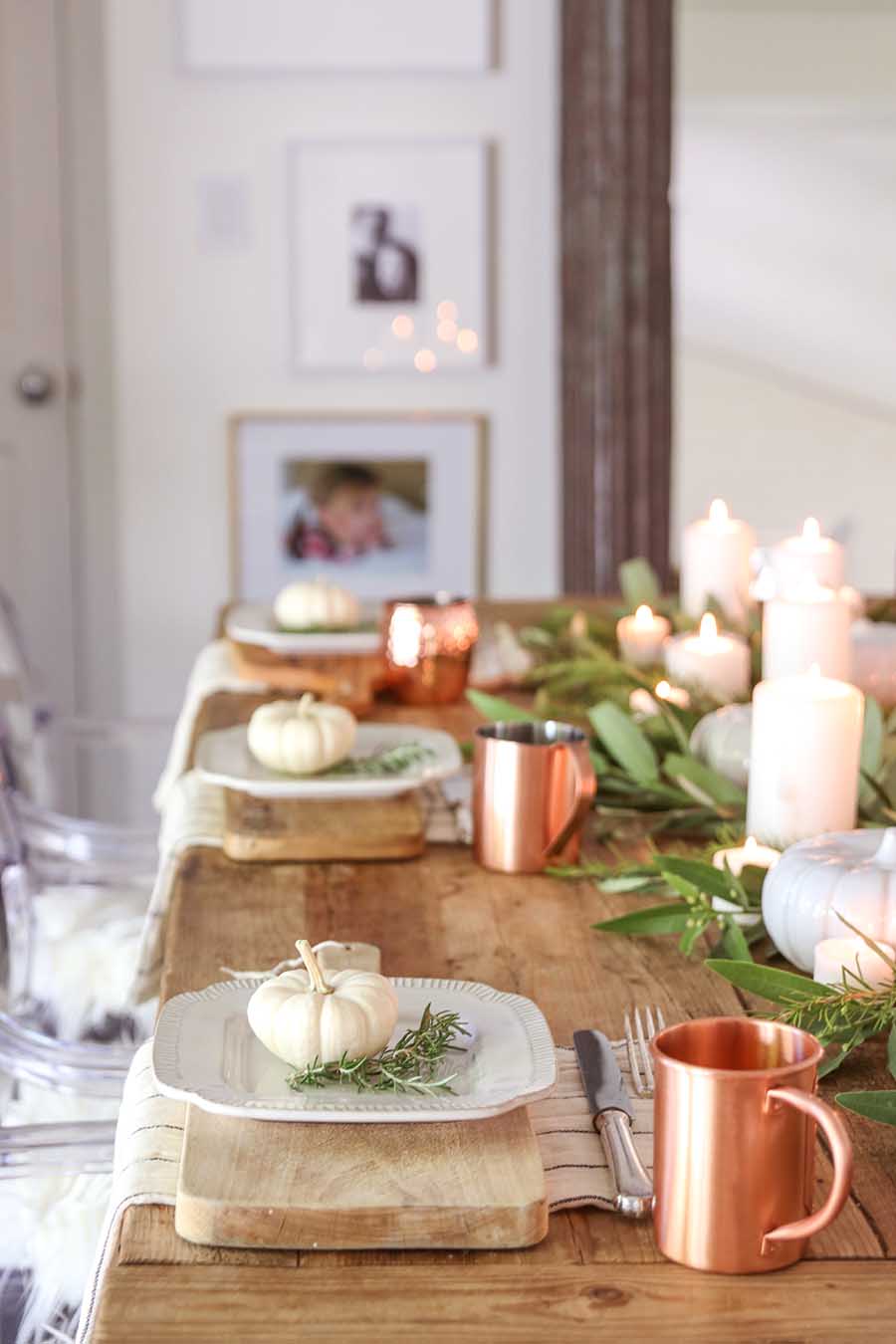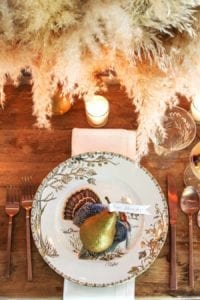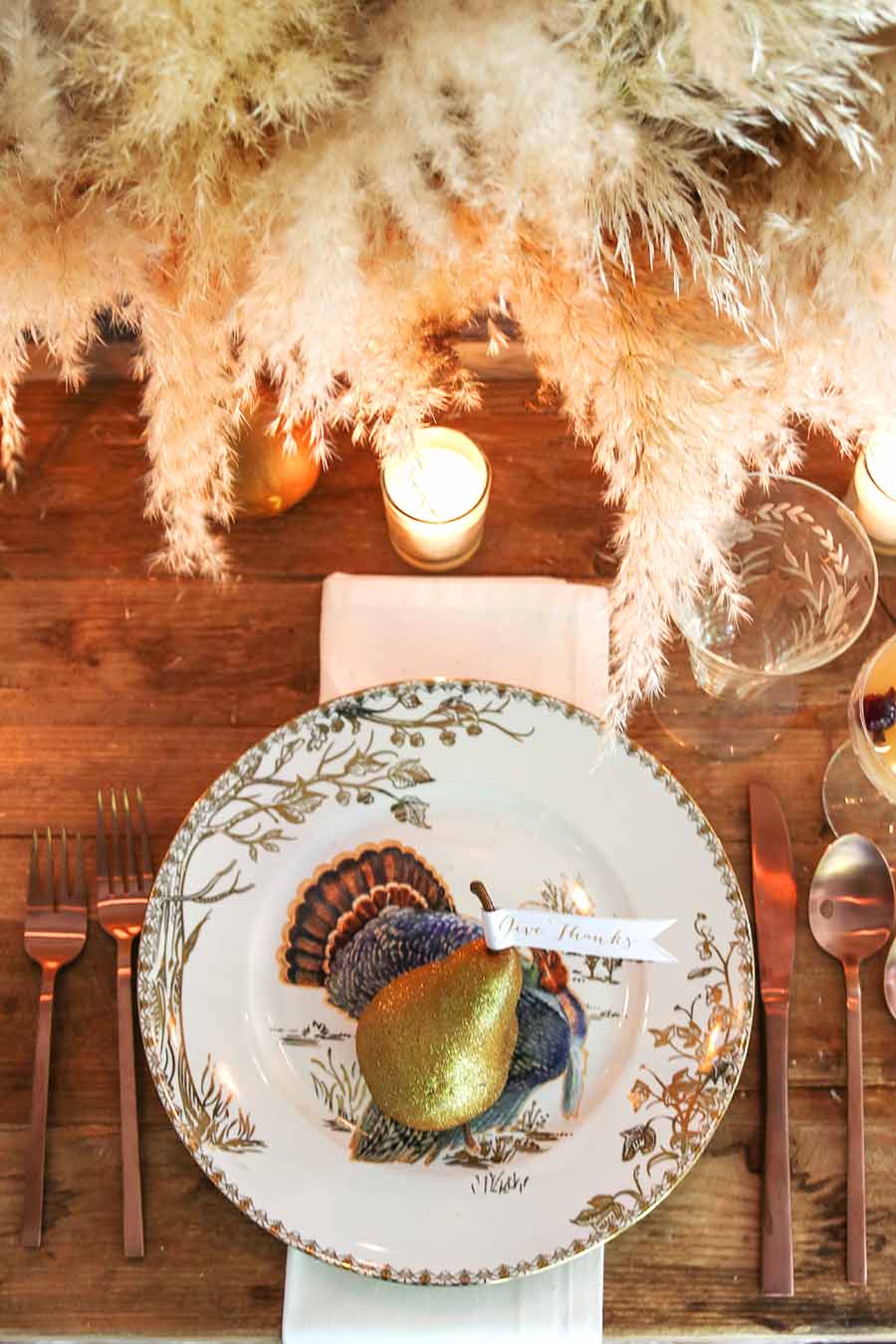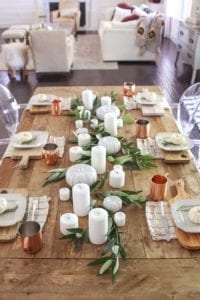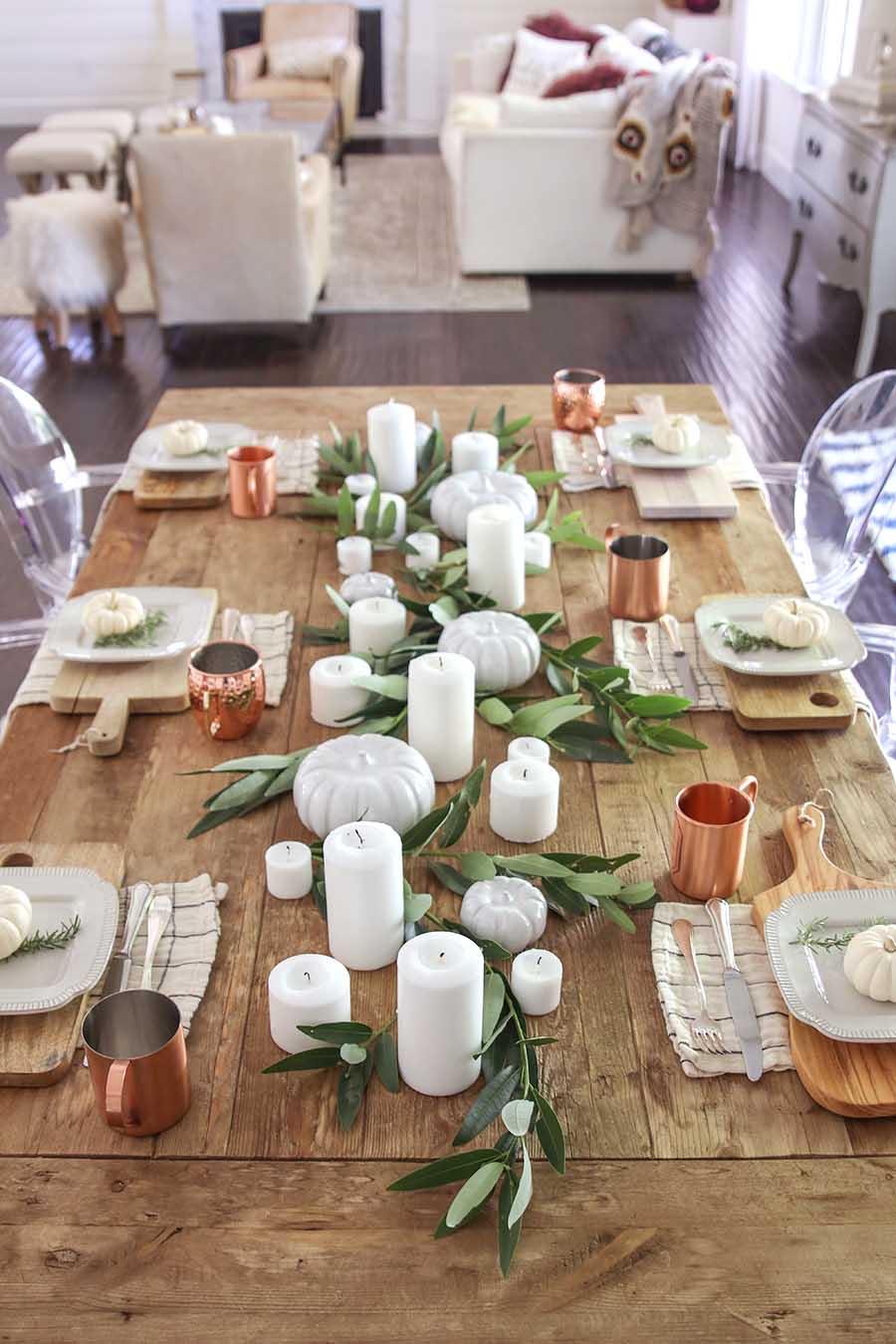 DIY 5 Minute Fall Table Runner