Learn how to arrange store bought flowers like a pro with these easy tips and ideas. Make a $12 arrangement look like it cost much more!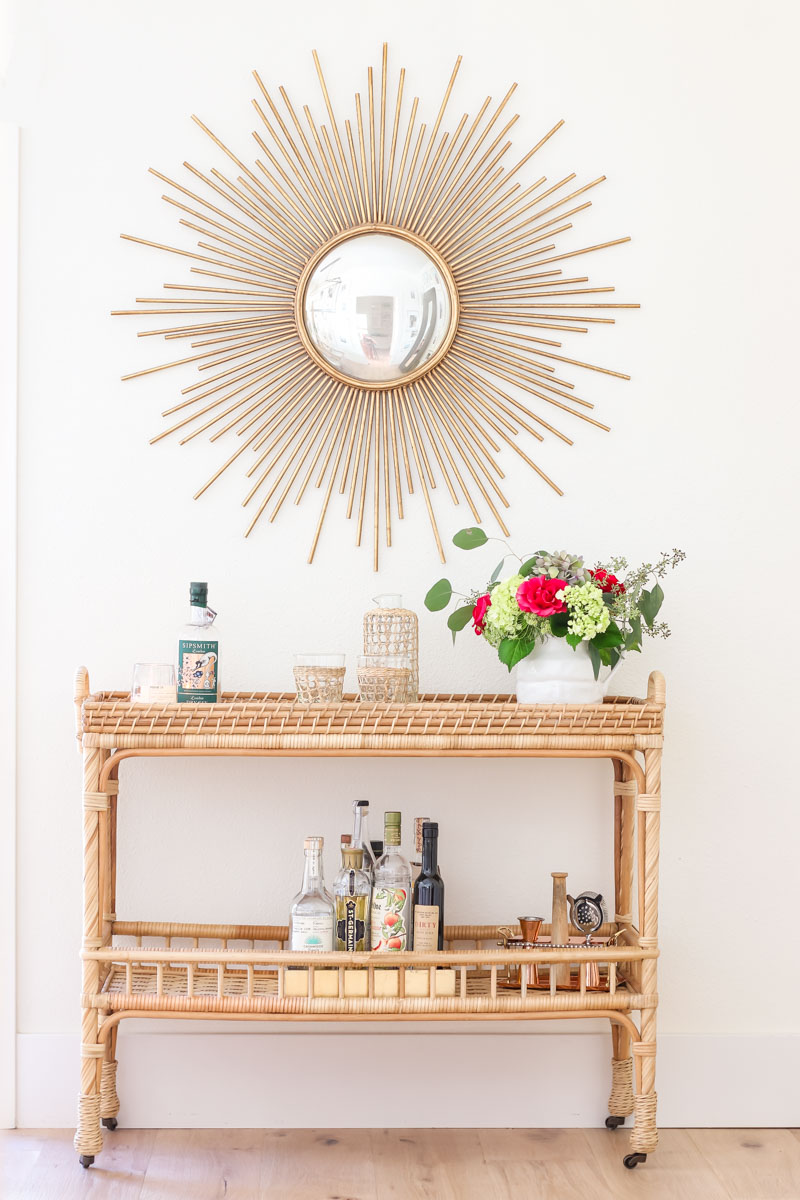 Everyone loves to have flowers in the house. And creating a beautiful arrangement doesn't have to be hard or cost a lot of money! I will show you how to deconstruct a store bought flower arrangement to make it look like it came from the florist.
Arrange Store Bought Flowers Like A Pro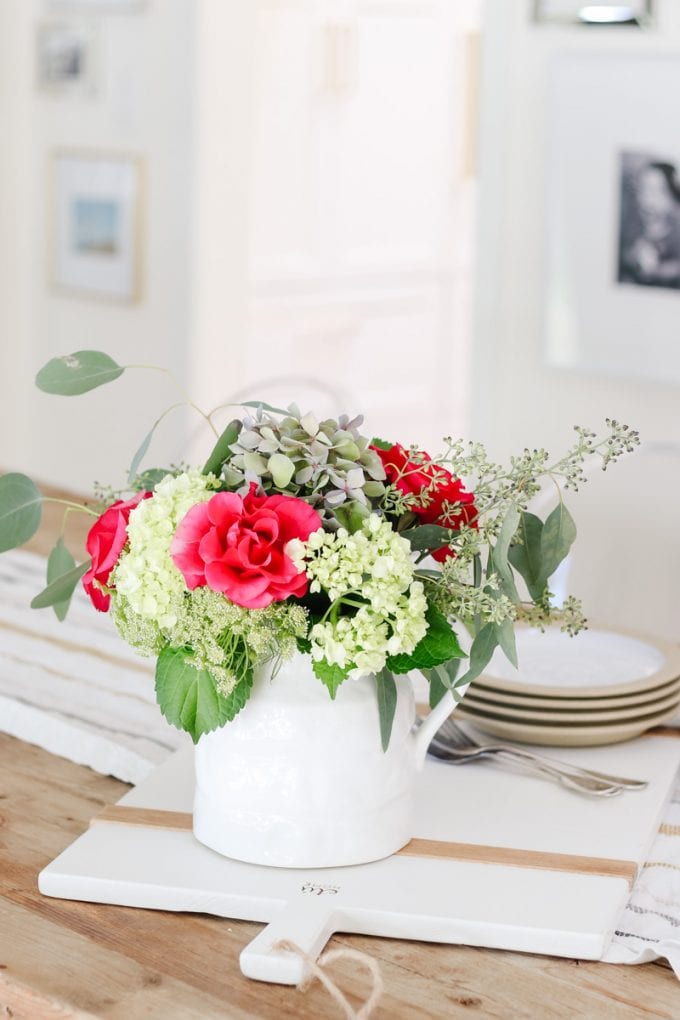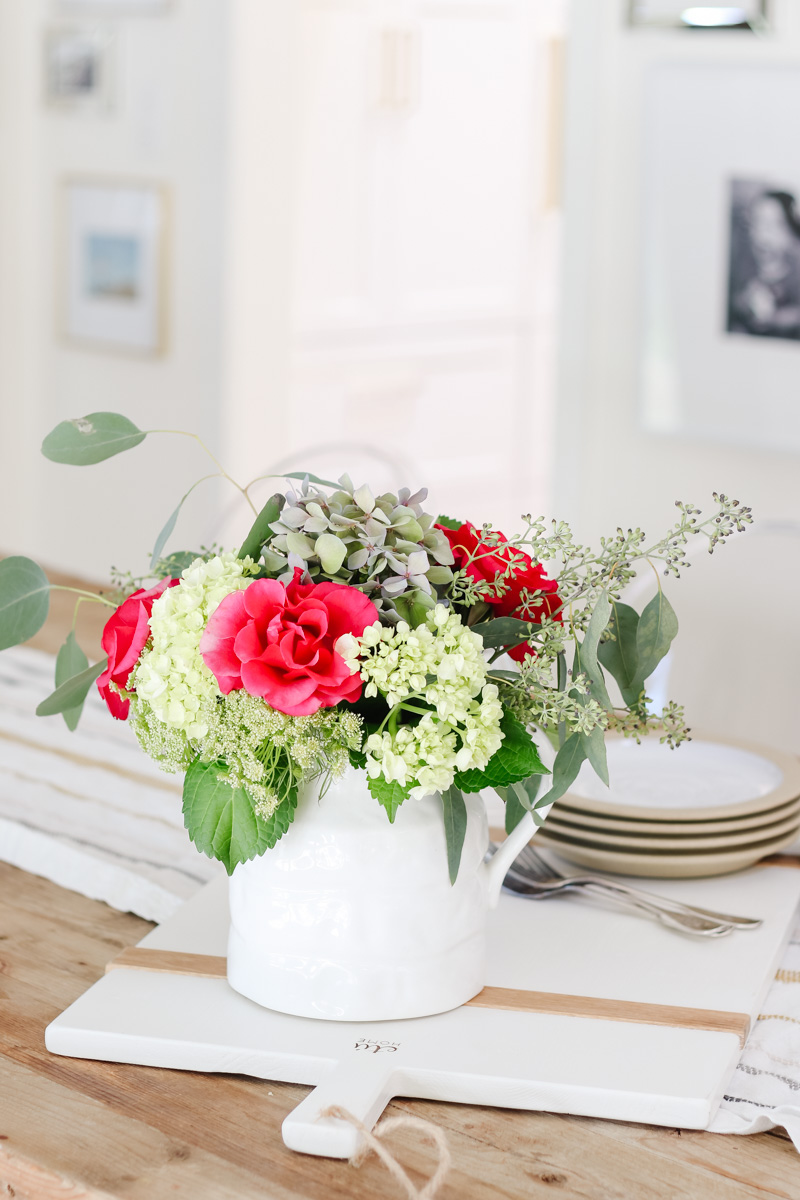 I was at Trader Joe's the other day and they had some fun and interesting flower arrangements. What I love about these pre-arranged flowers is the variety of flowers that you wouldn't normally find in the grocery store.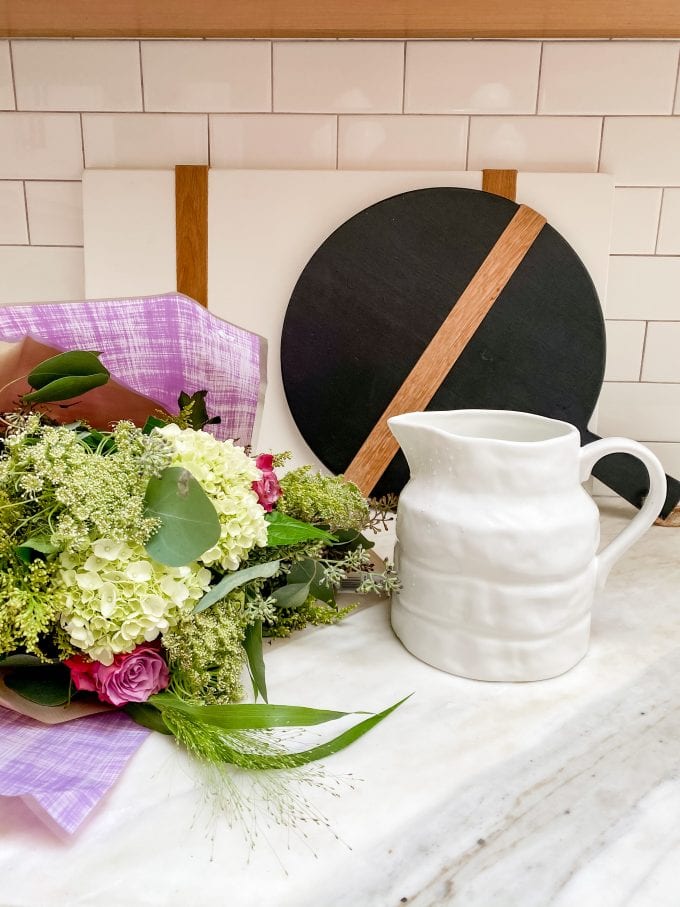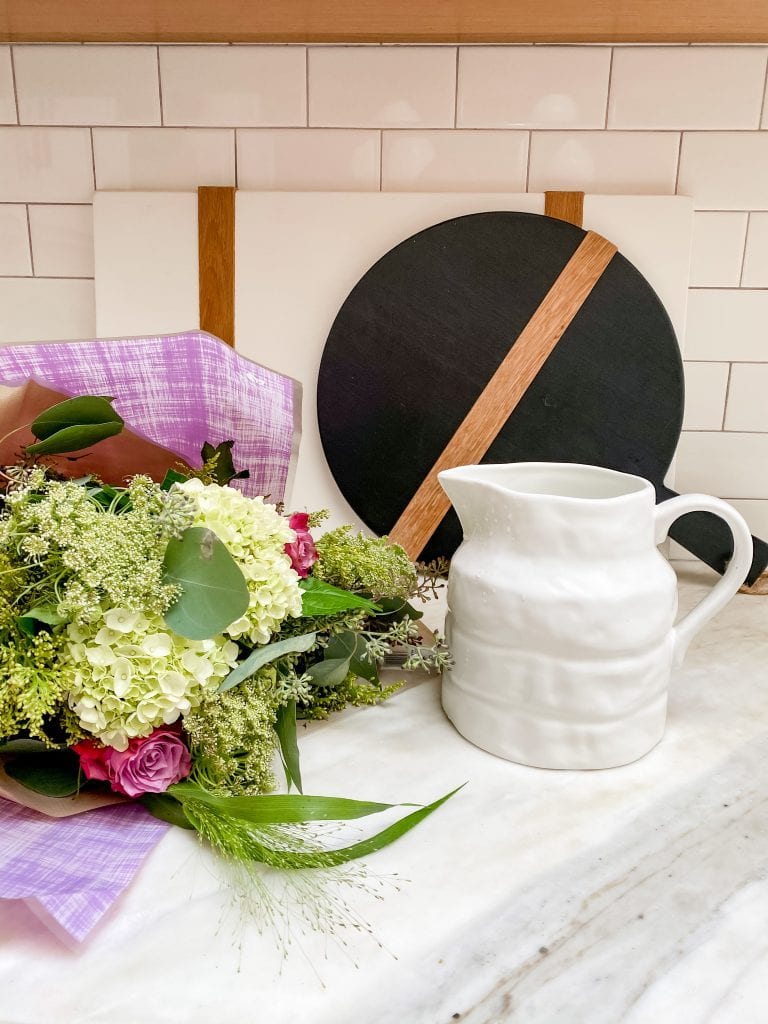 This particular arrangement had some Queen Anne's Lace, Seeded Eucalyptus, Roses and Hydrangeas. The arrangement itself was a bit underwhelming but I knew that it could be pretty amazing.
I took one of my favorite stoneware pitchers and used it to create a more organic and casual flower arrangement.
Deconstruct A Grocery Store Arrangement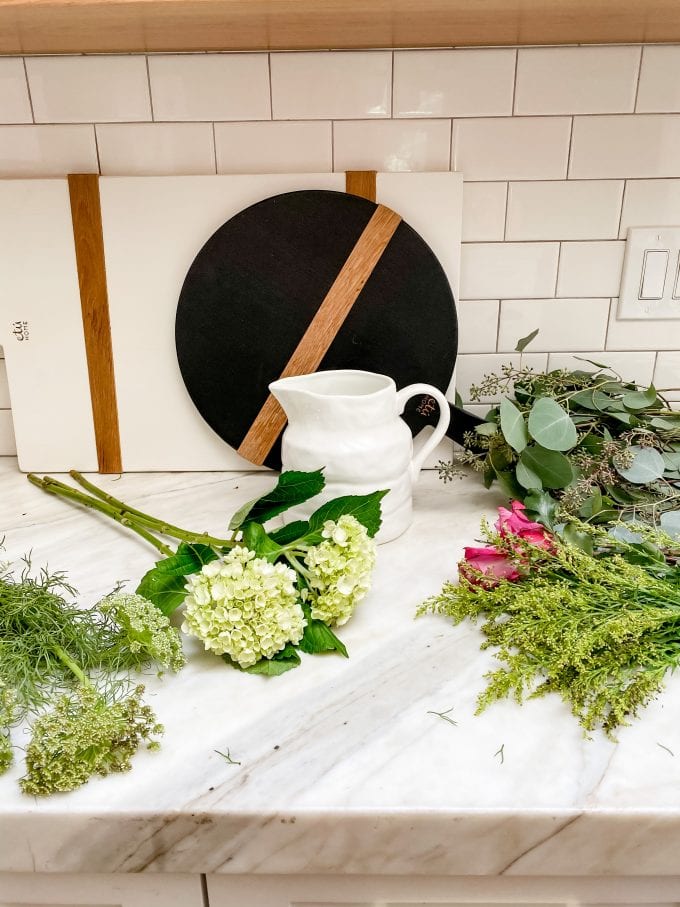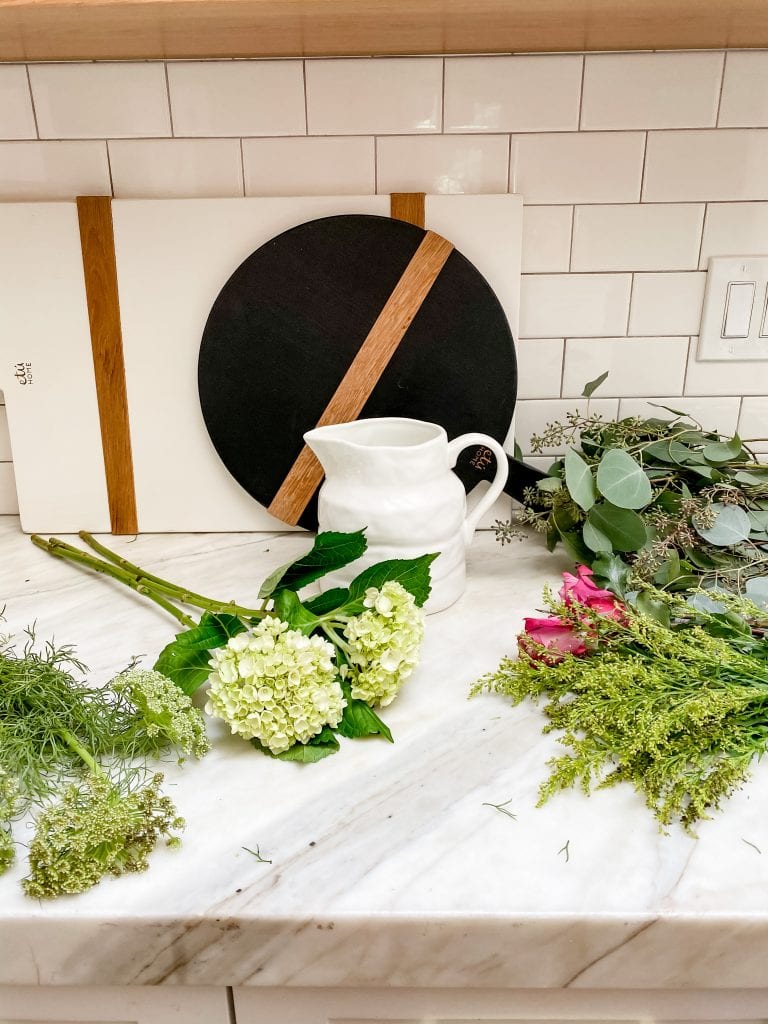 The first step to arranging store bought flowers is to deconstruct the pre-made arrangement.
Take out the flowers and greens and group them by type. This is also the time you may want to put aside any flowers that you won't be using for this bouquet.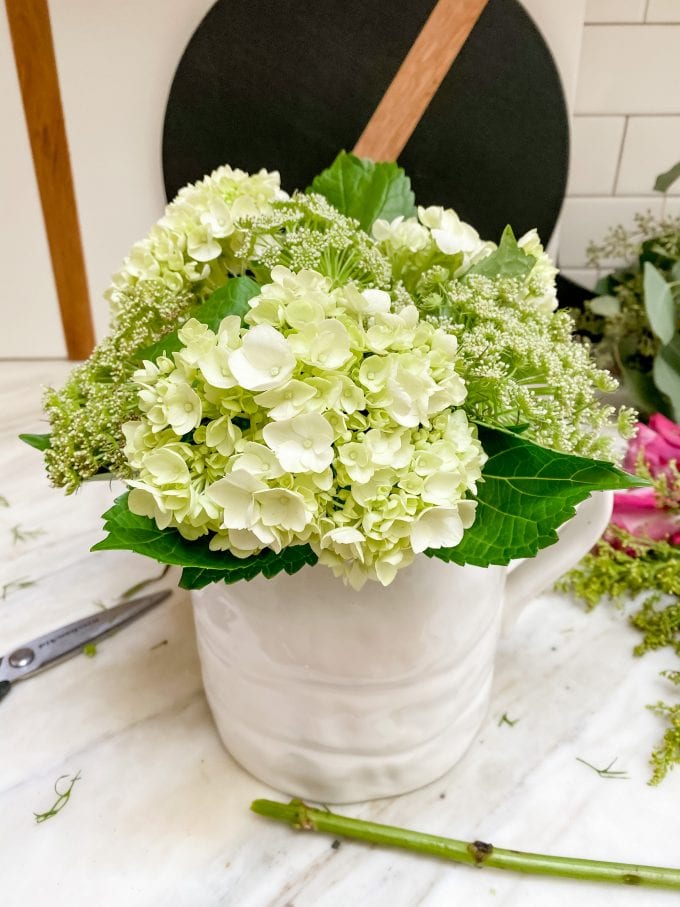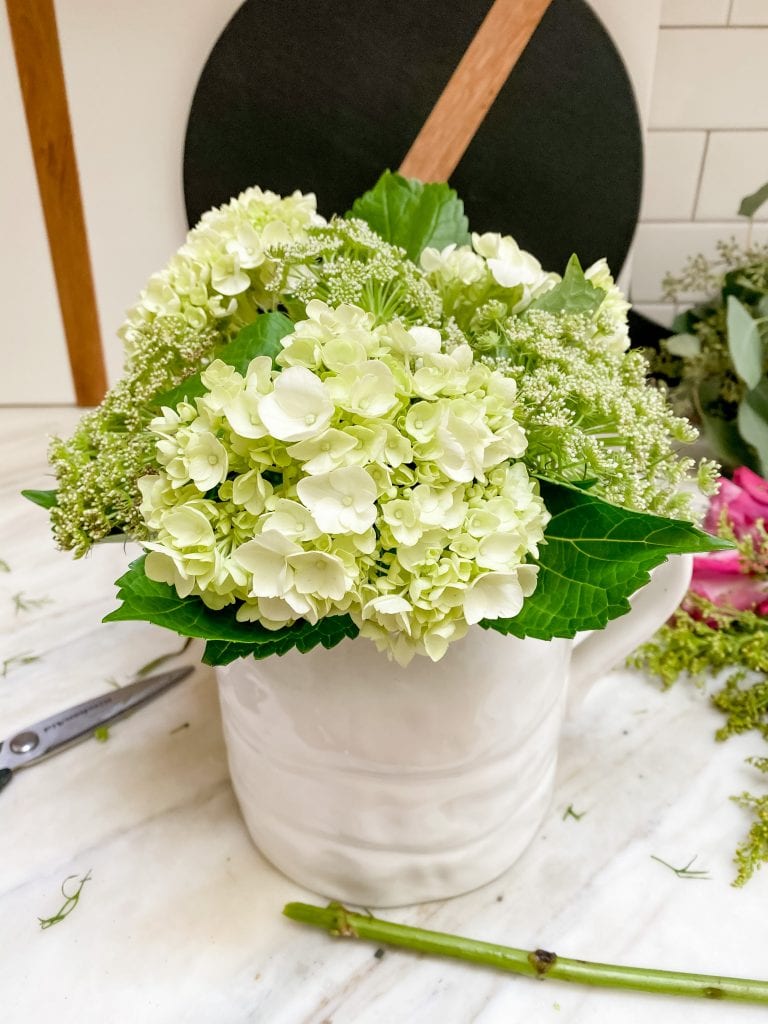 Next, starting with the largest flowers first, place them in your vase. Hydrangeas act as a great stabilizer for the other more delicate flowers that you may be using. Their width help the other flowers stay in place.
Now, start adding in some of the smaller flowers and greens. Place them throughout the arrangement to add life and a casual feel to your floral bouquet.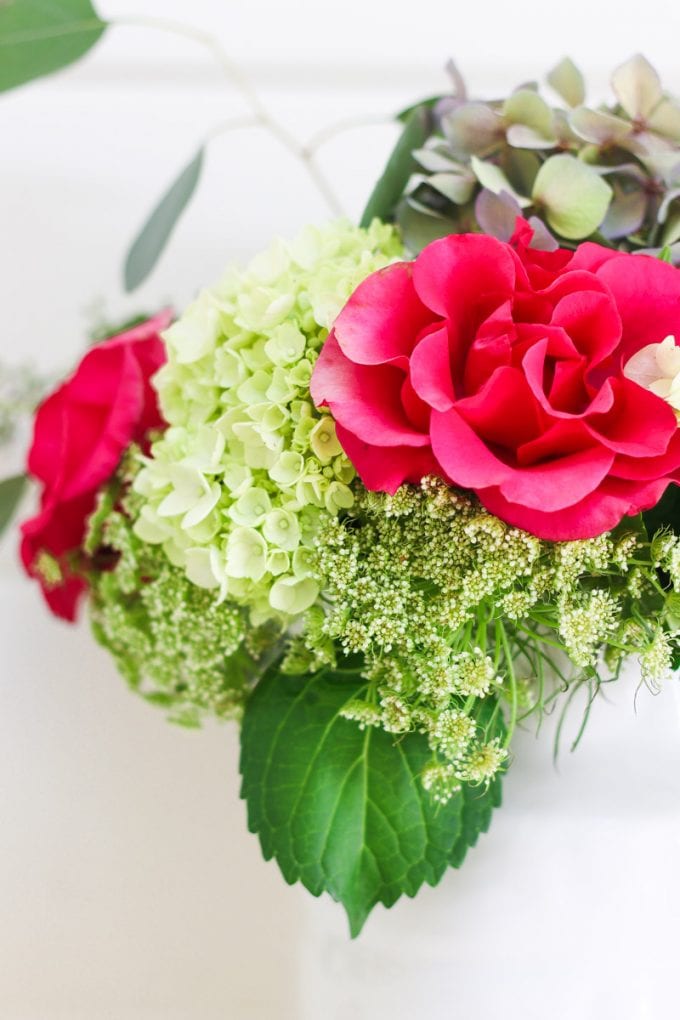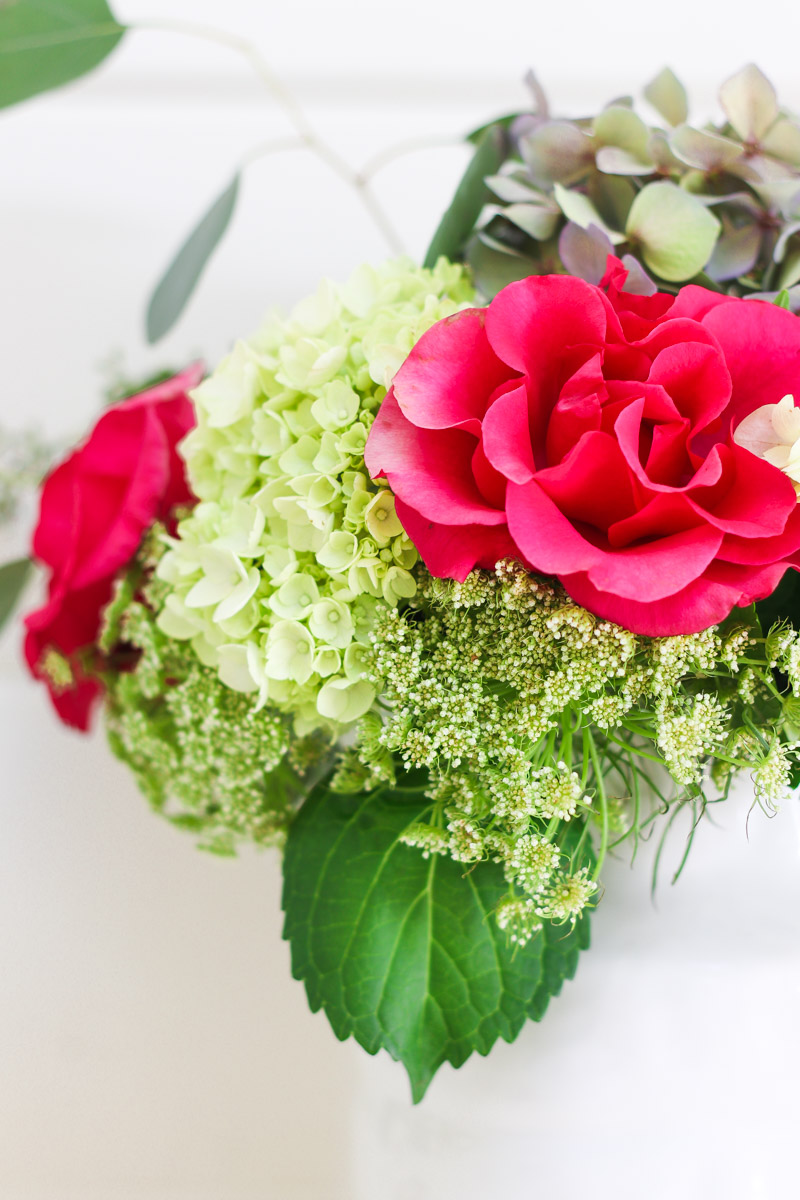 Finally, add in a few green bits. I like to let the greens (eucalyptus here) add a bit of whimsy and casual feel to the bouquet by letting them stick out a bit off kilter. There's nothing perfect about this store bought flower arrangement and I love that about it.
How To Make Store Bought Flowers Look Expensive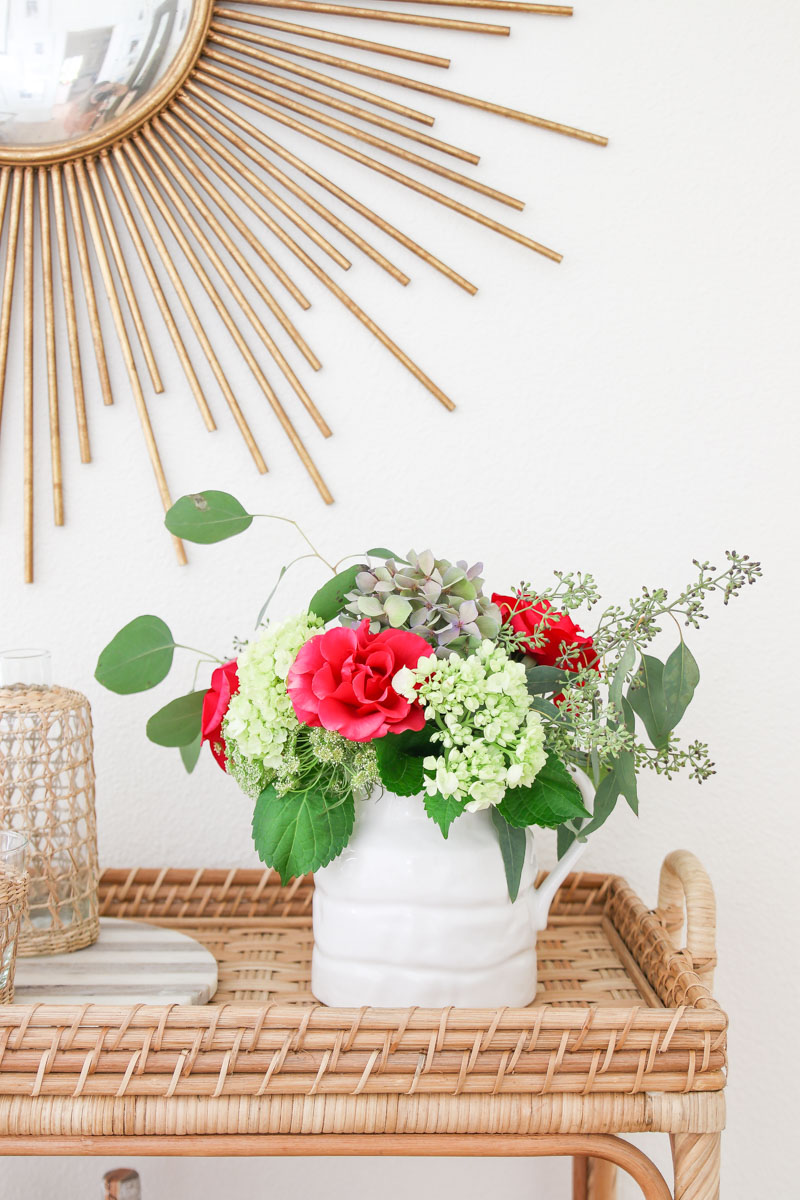 To make your store bought flowers look expensive, you can add some cuttings from the garden. Whether it be some garden roses or some branches from a flowering tree or vine, this can really help your grocery store flowers feel more organic and natural.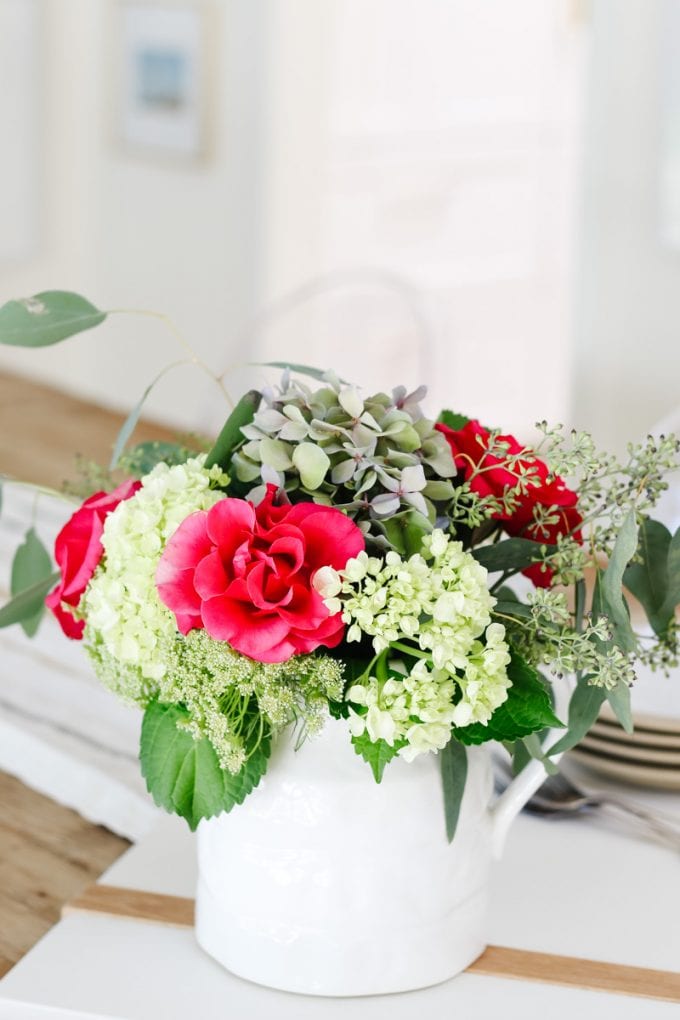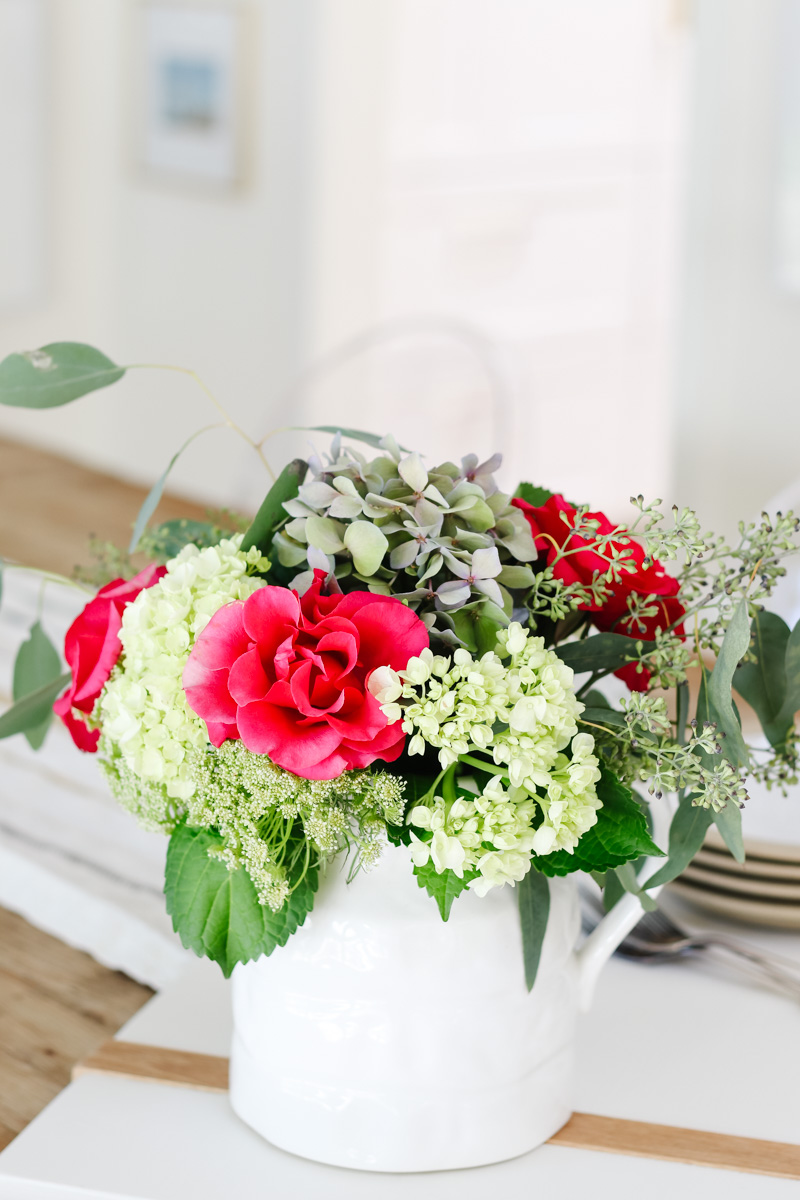 Here, I added three garden roses from the backyard and a hydrangea clipping. Because it is late summer, my hydrangeas are starting to turn that beautiful faded purple color.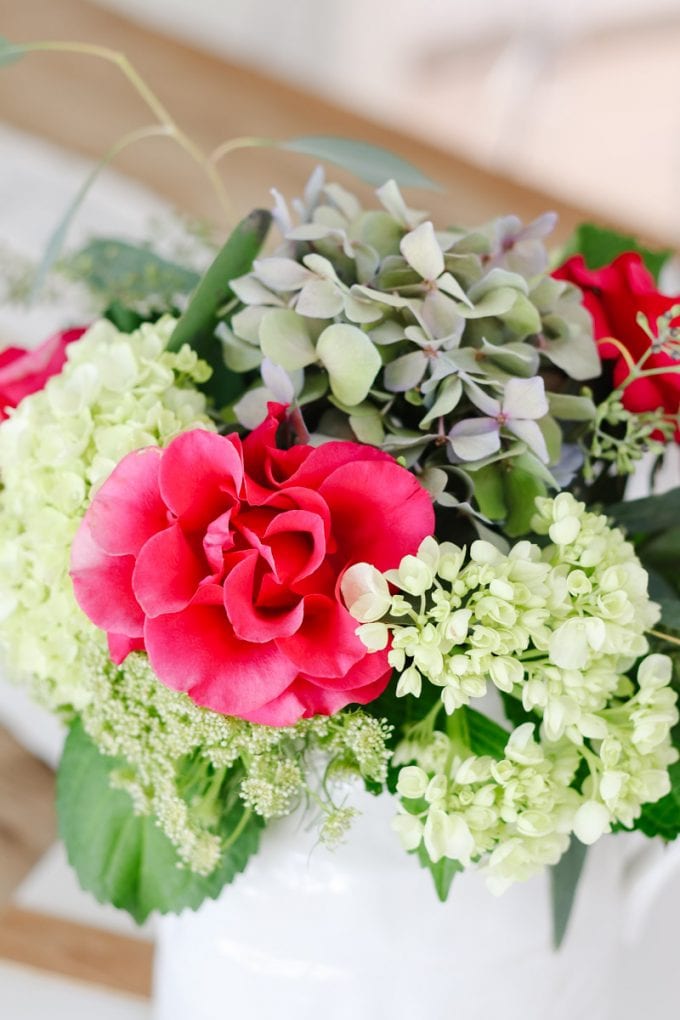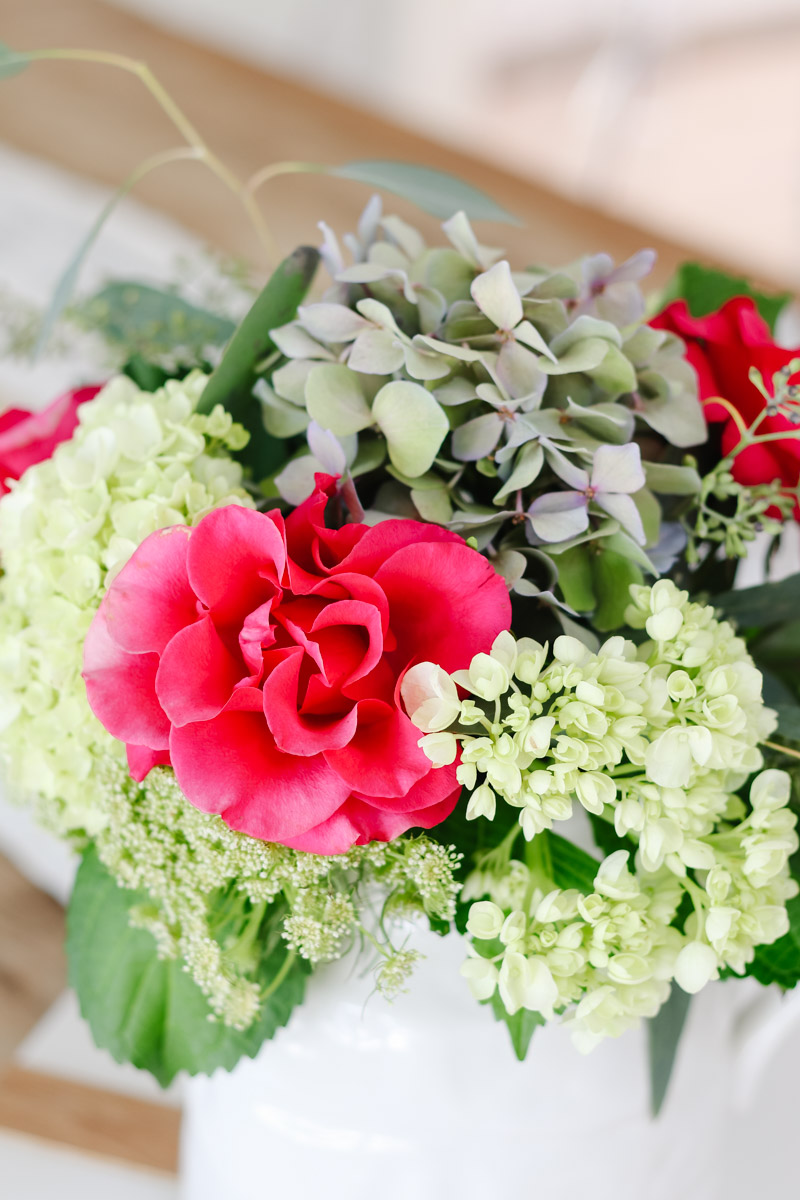 I think it adds the right amount of uniqueness that sets this store bought arrangement apart from the crowd.
16 Ways To Make Grocery Store Flowers Look Amazing
Check out these grocery store flower arranging tips. Click the links below the images to visit the posts and get inspired!

How to Arrange Grocery Store Flowers from My 100 Year Old Home
How To Arrange Grocery Store Flowers from My Sweet Savannah
Make Grocery Store Flowers Look Expensive from Inspiration For Moms
Gorgeous and Affordable Grocery Store Flower Arrangement Ideas from Twelve On Main

Collecting Milk Glass Vases for Flowers from Happy Happy Nester
Tips For Buying & Arranging Inexpensive Grocery Store Flowers from Shabbyfufu
Create a Charming Table With One Bunch Of Flowers from Classic Casual Home
Easy DIY Rose Centerpiece for Under $20 from Sanctuary Home Decor

Late Summer Flower Arrangement from Craftberry Bush
Setting A Casual Table from Lemon Grove Lane
How to Arrange Grocery Store Flowers 5 ways from Dreaming Of Homemaking
Arrange Grocery Store Flowers from Zevy Joy

How To Arrange Store Bought Flowers Like A Pro from Modern Glam
Upgrade Grocery Store Flowers from Finding Lovely
How To Make 10 Different Arrangements from Grocery Store Flowers from The Ginger Home
DIY Flower Bouquets from Most Lovely Things
My Other Floral Arranging Ideas
Here are a few other floral arrangement ideas from the archives.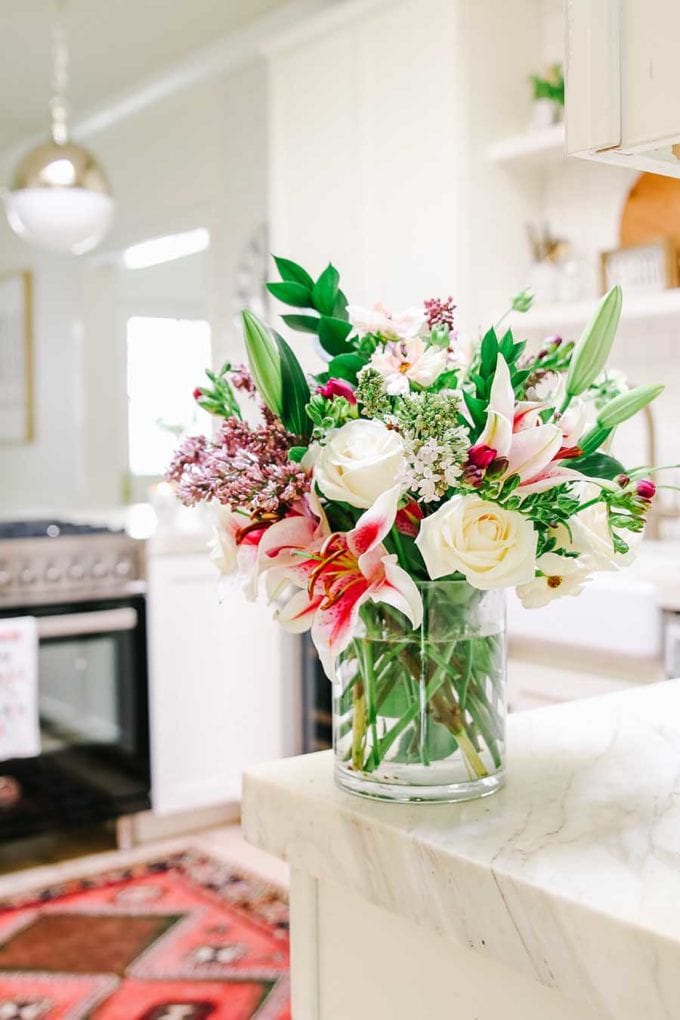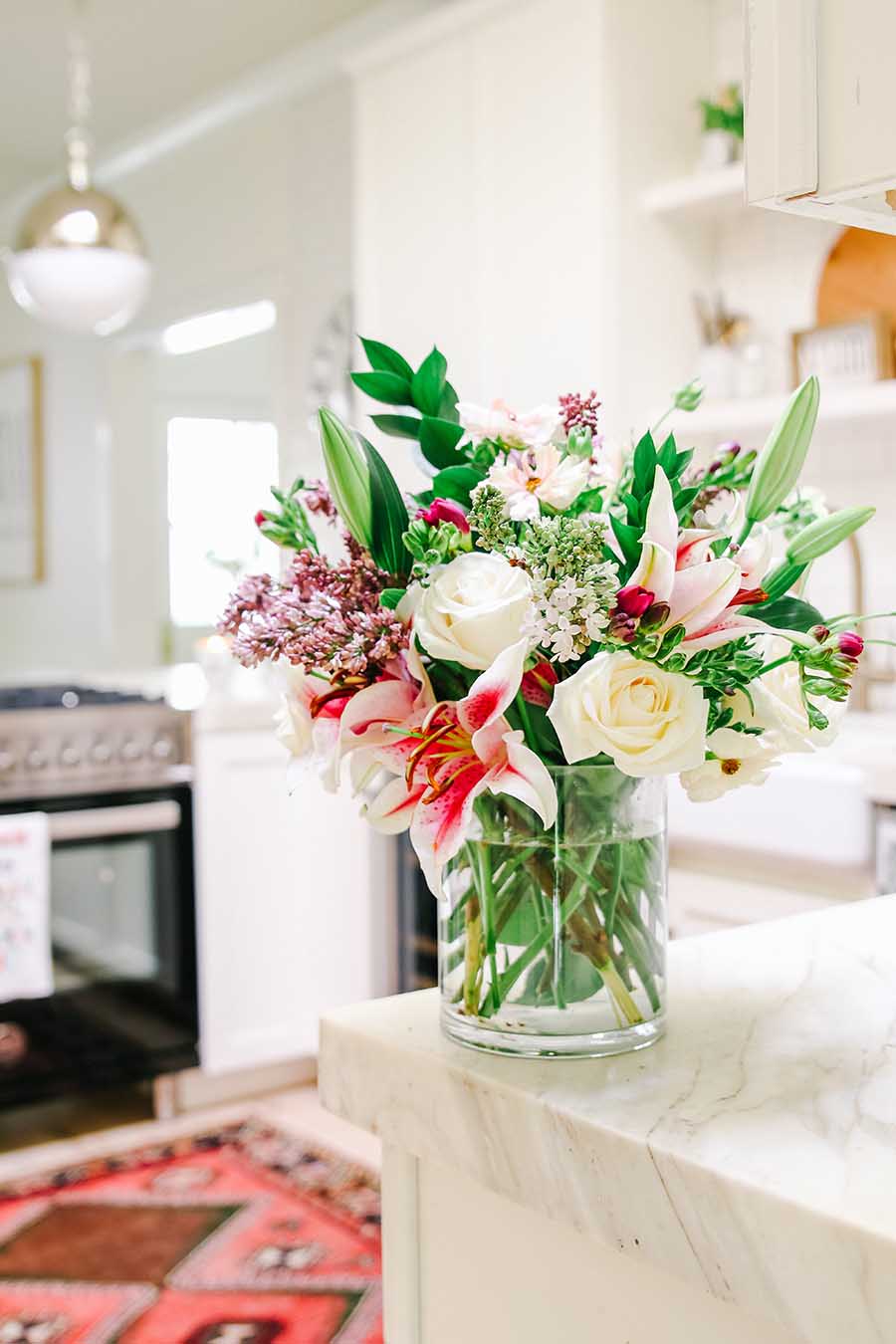 In this post, I show you how to buy and arrange flowers from the supermarket to look like they came from the florist. Be sure to check out the how-to video too!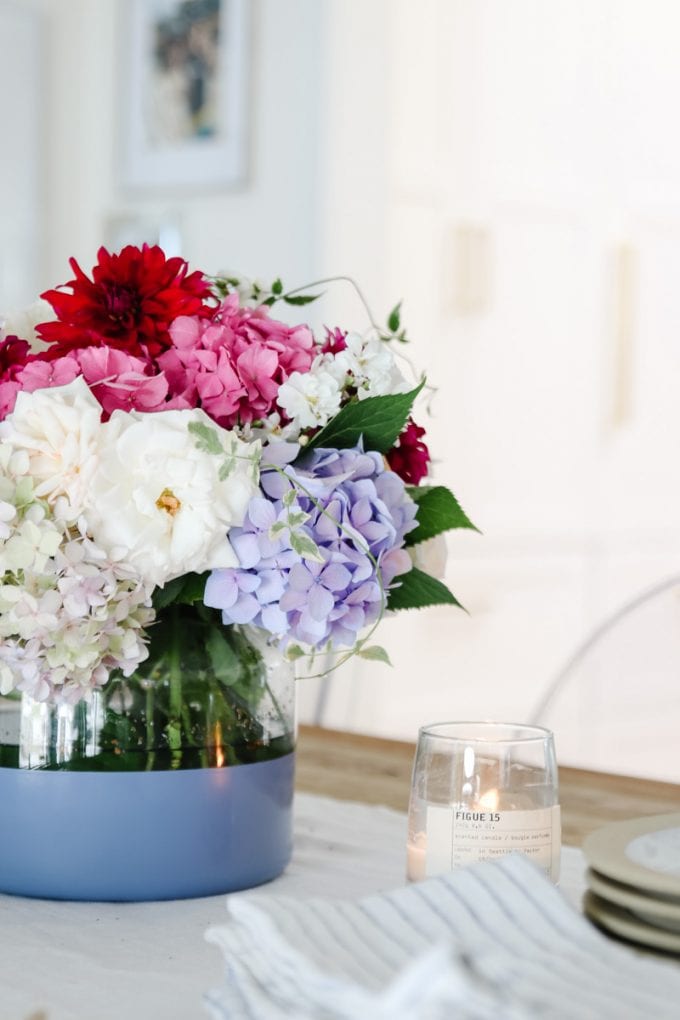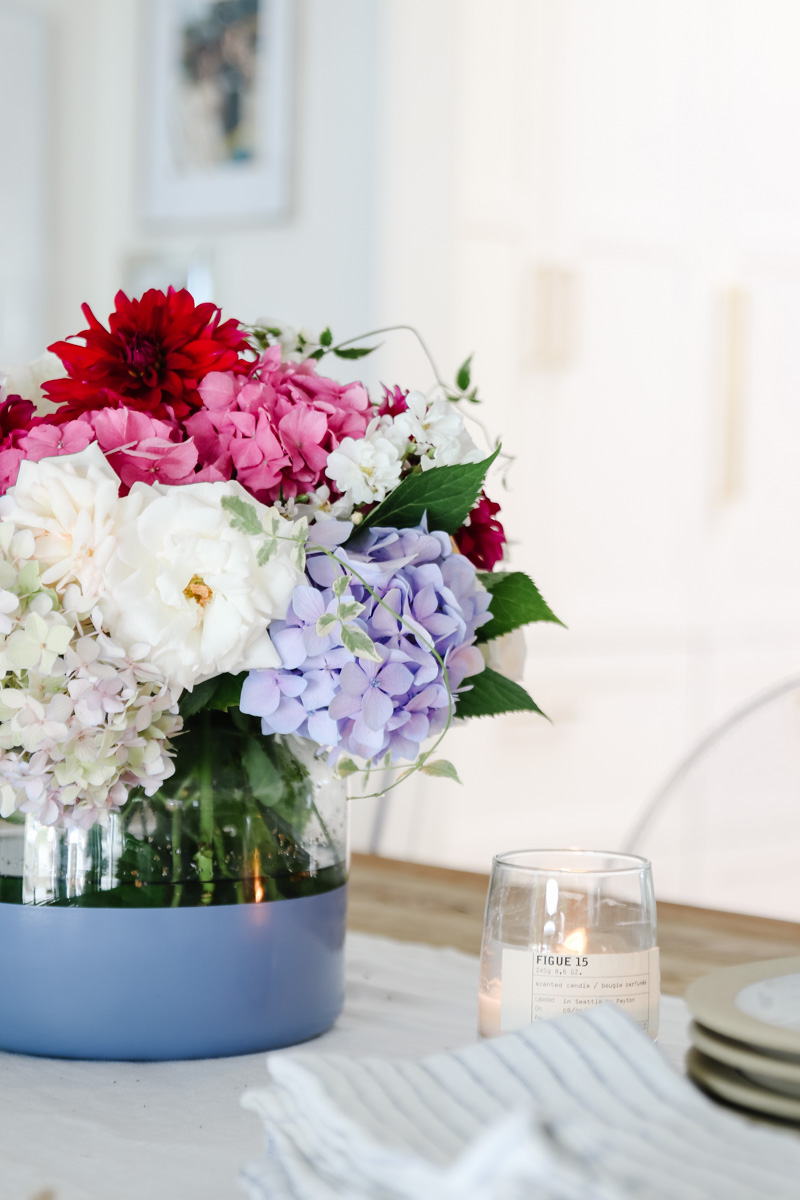 This Summer Flower Arrangement was made entirely from flowers from my mom's garden. The result is an organic and colorful bouquet filled with garden blooms.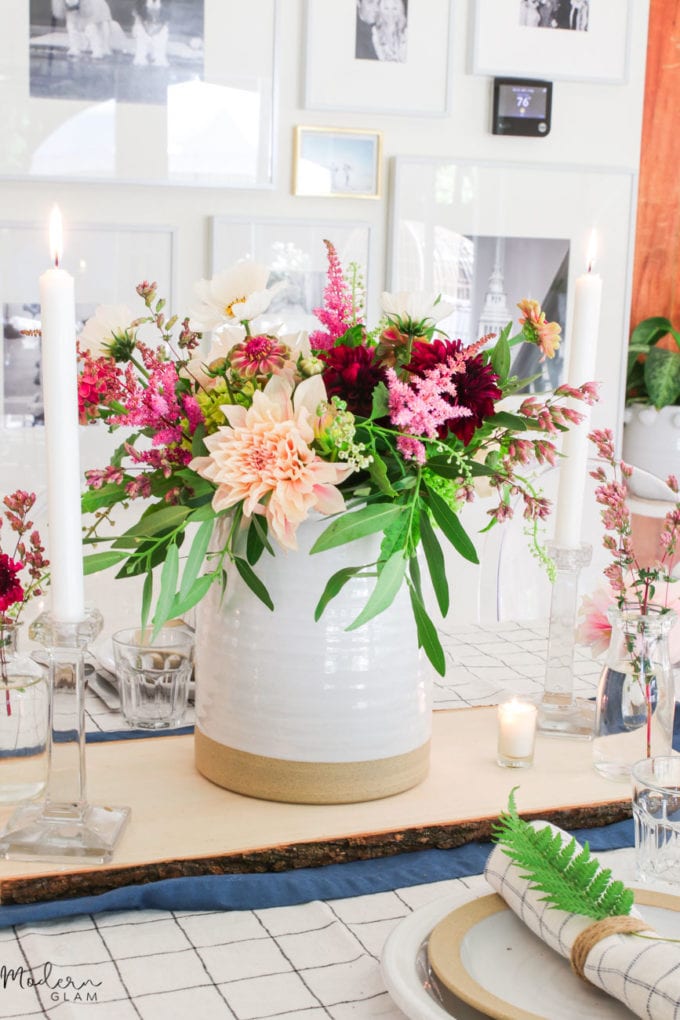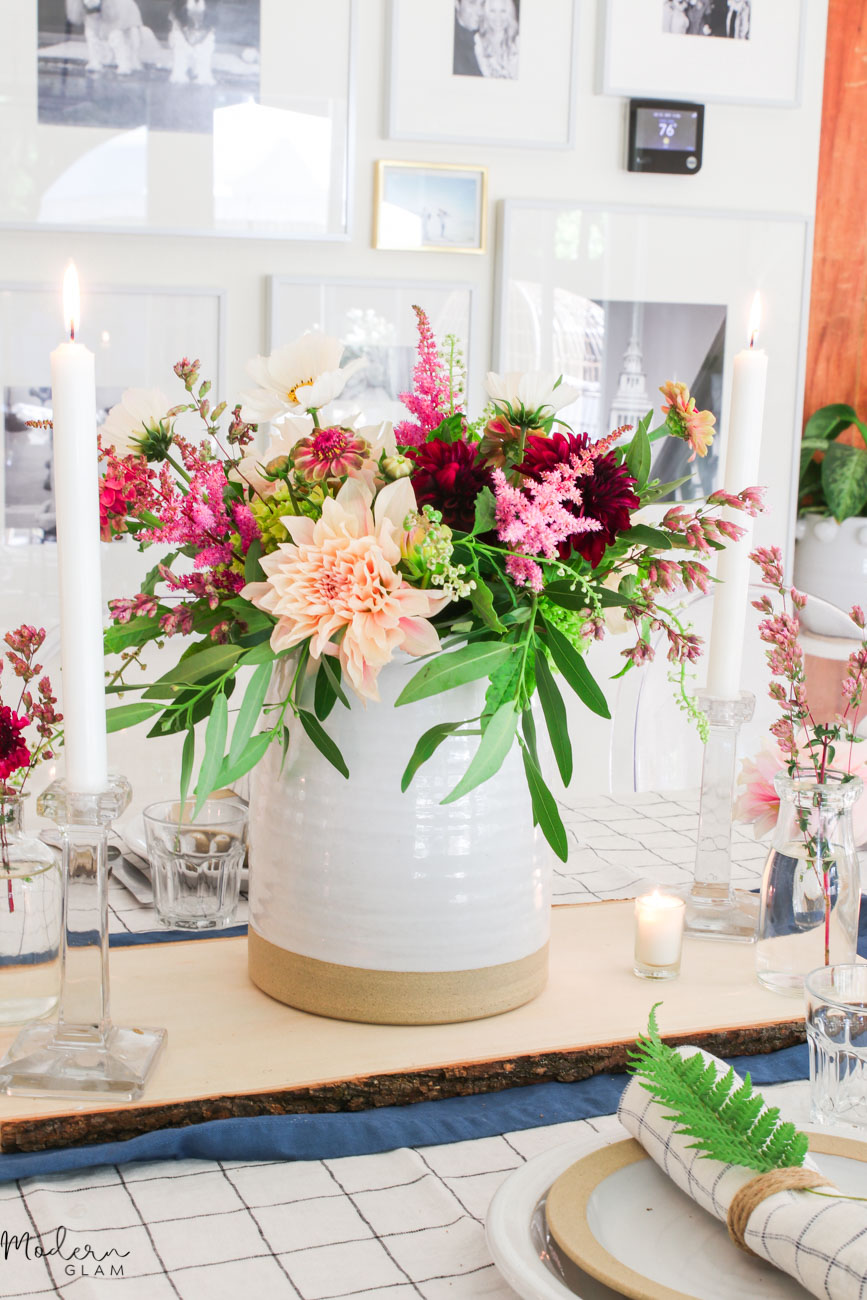 A Rustic Summer Centerpiece filled with dahlias, cosmos and eucalyptus.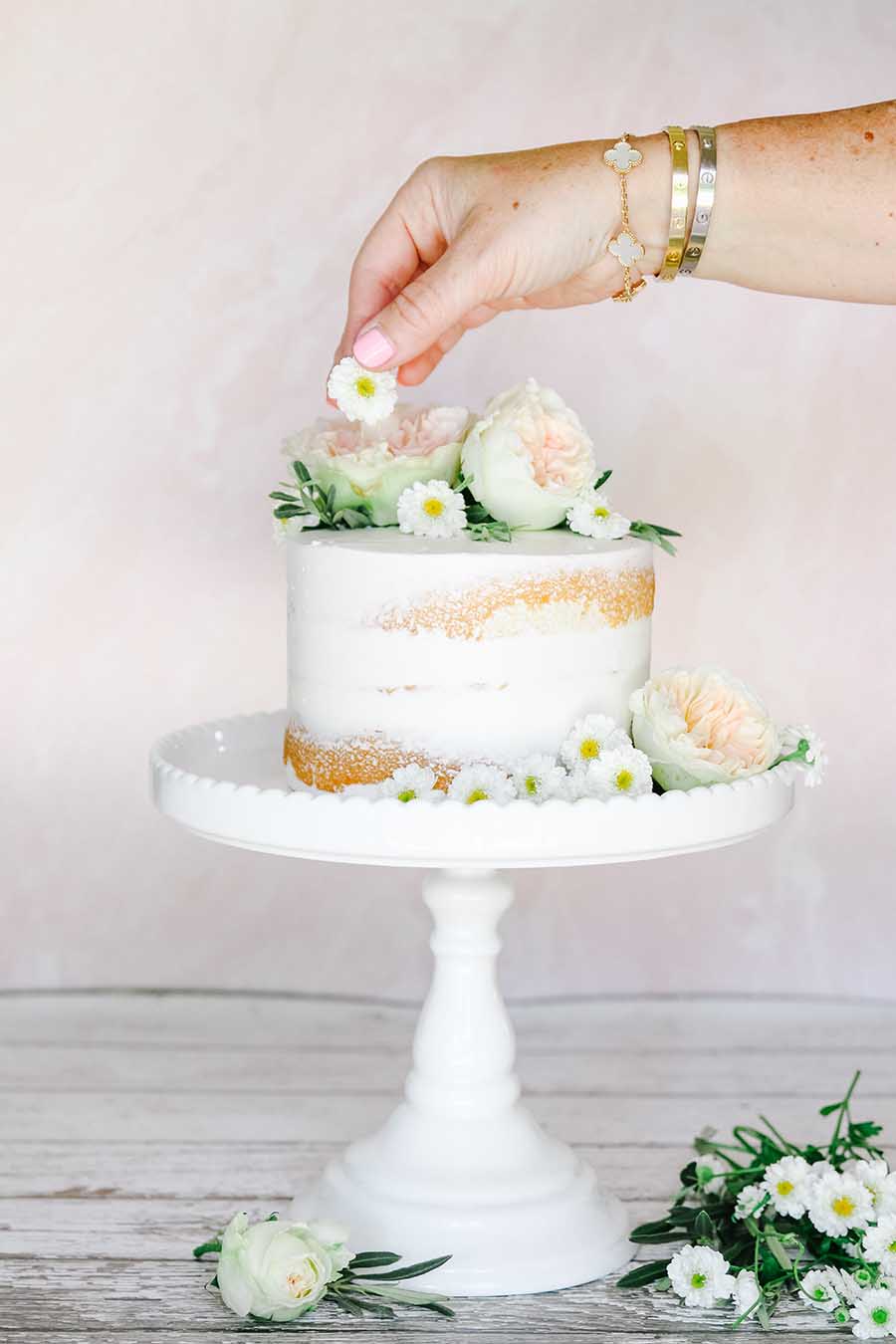 And see how to Decorate A Naked Cake with fresh flowers for a beautiful presentation!
Pin It