DIY bath salts are an easy gift to make for your friends and loved ones! You can customize the scents and ingredients to suit your mood or season. This recipe for himalayan salt bath mix makes the perfect gift for mother's day too! Everyone needs a little extra pampering.
DIY Bath Salts with dried flowers
One of my favorite ways to relax and unwind is by taking a long bath. And I always do some sort of salt bath. Lately I have been using himalayan salt for my soaks.
According to Empowered Sustenance, "Adding himalayan salt to a bath creates a rejuvenating, detoxing, and relaxing at-home spa. The salt water carries the electrical charge of the salt, along with the dissolved minerals. A salt bath helps draw out toxins, deep cleanses the skin, and helps cleanse the body energetically."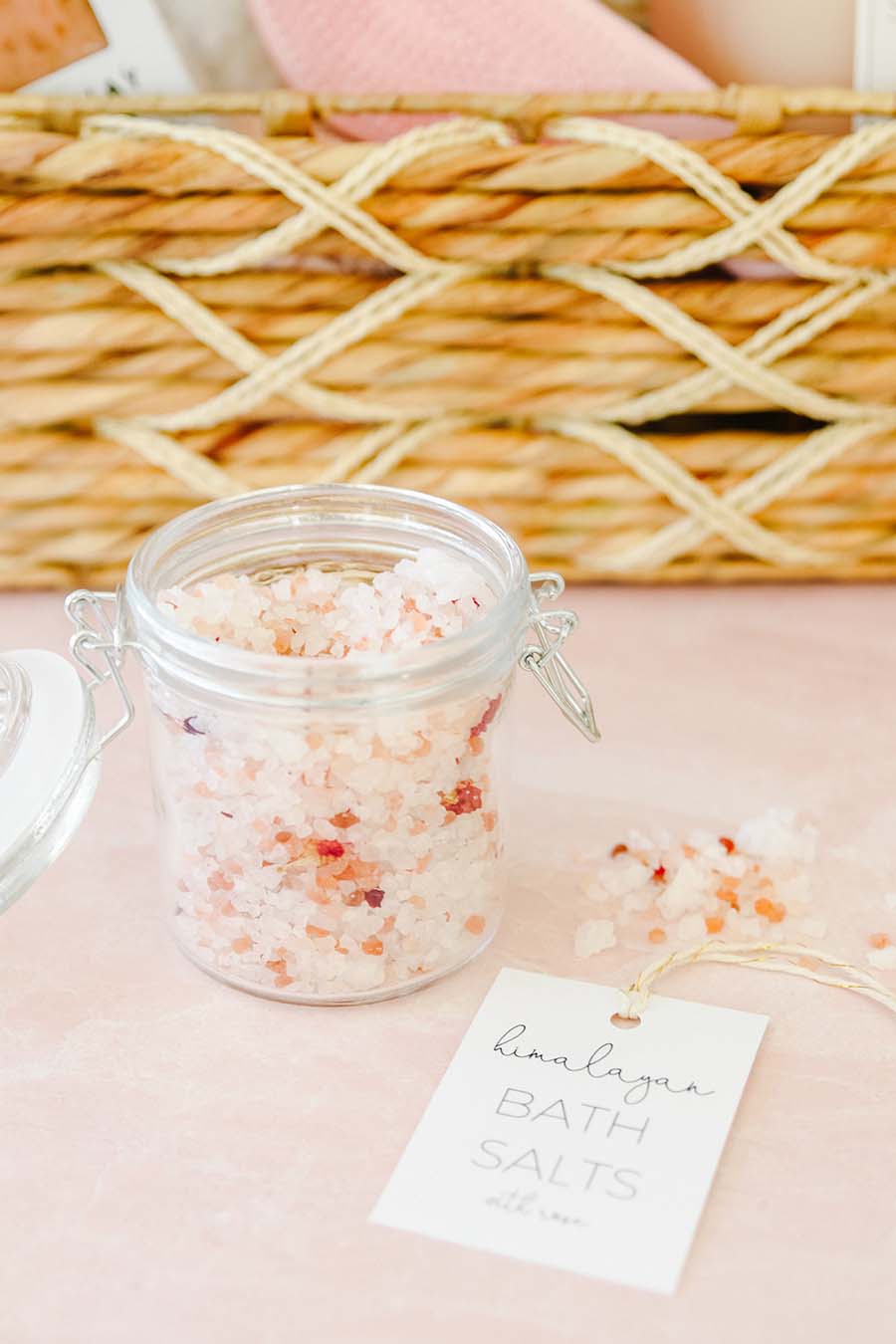 This himalayan salt not only provides amazing health benefits, but it pairs perfectly with the dried rose petals. A match made in pink heaven, if you ask me!
A few questions you may have about making your own DIY bath salts:
How do you make bath salts without essential oils?
You don't necessarily need essential oils to make these bath salts. But, the oils are a natural way to add sensory benefits to the salts.
Can you mix Epsom Salts with Essential Oils?
The great thing about mixing up these DIY bath salt is that the salt helps the essential oils disperse in the water better.
Since oil and water do not mix, by combining the scented oil with the epsom salt beforehand, the oil is absorbed into the salt. Then when mixed with water, the oils are more evenly mixed in your bath!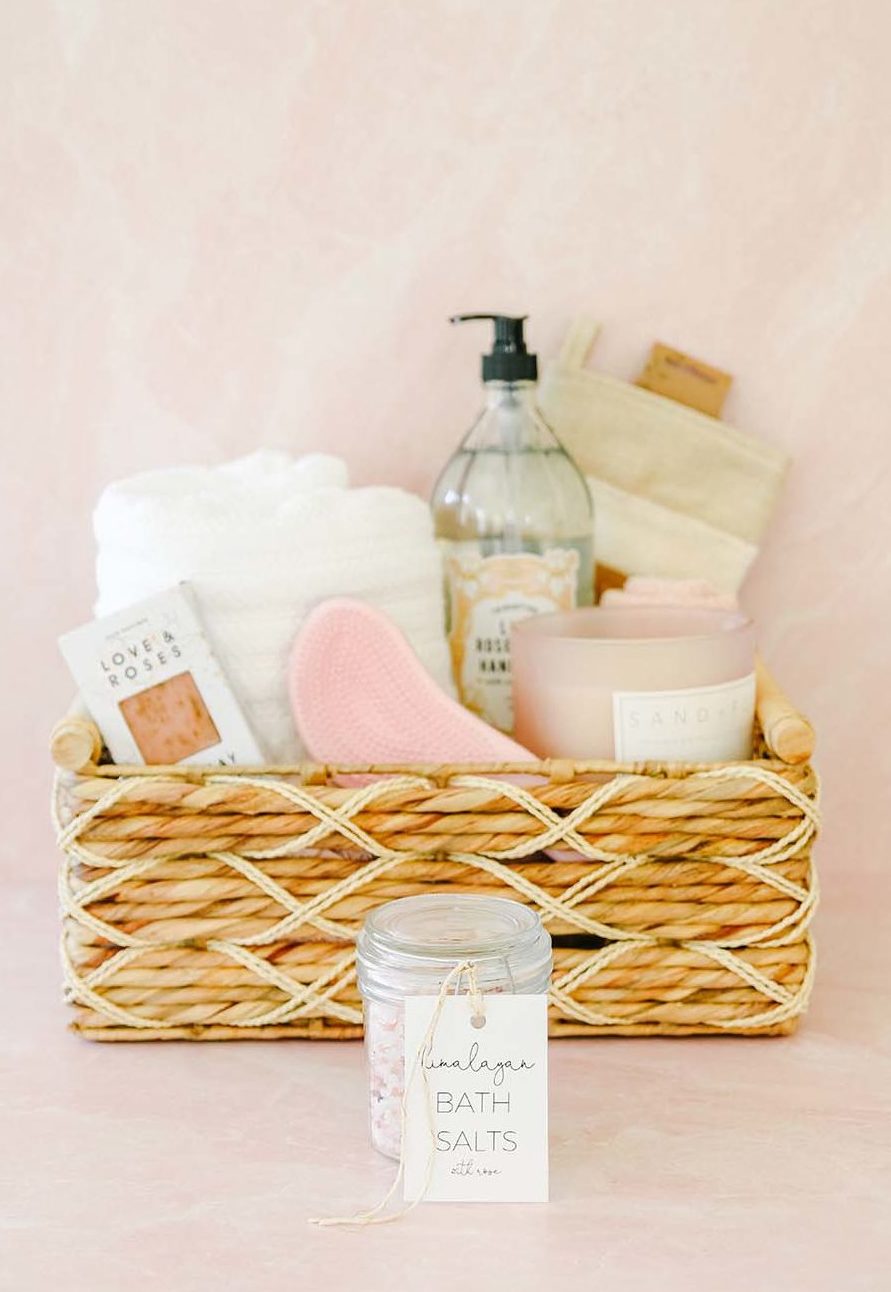 How Much Himalayan Salt Should I put in my Bath?
According to Natural Living Ideas, you need about 1.28 ounces of himalayan salt per gallon of water in your bath. This creates a reverse osmosis process that will detoxify your body, remove bloating and impurities from your system. How amazing does that sound?!
We come into contact with so many harmful and cancerous chemicals each day. By taking a detoxifying salt bath, we help draw out those impurities and make for a more restful sleep too. The benefits of a salt bath are so incredible.
Read 10 Compelling Reasons to Have a Himalayan Salt Bath for more information.
How To Make Himalayan Bath Soak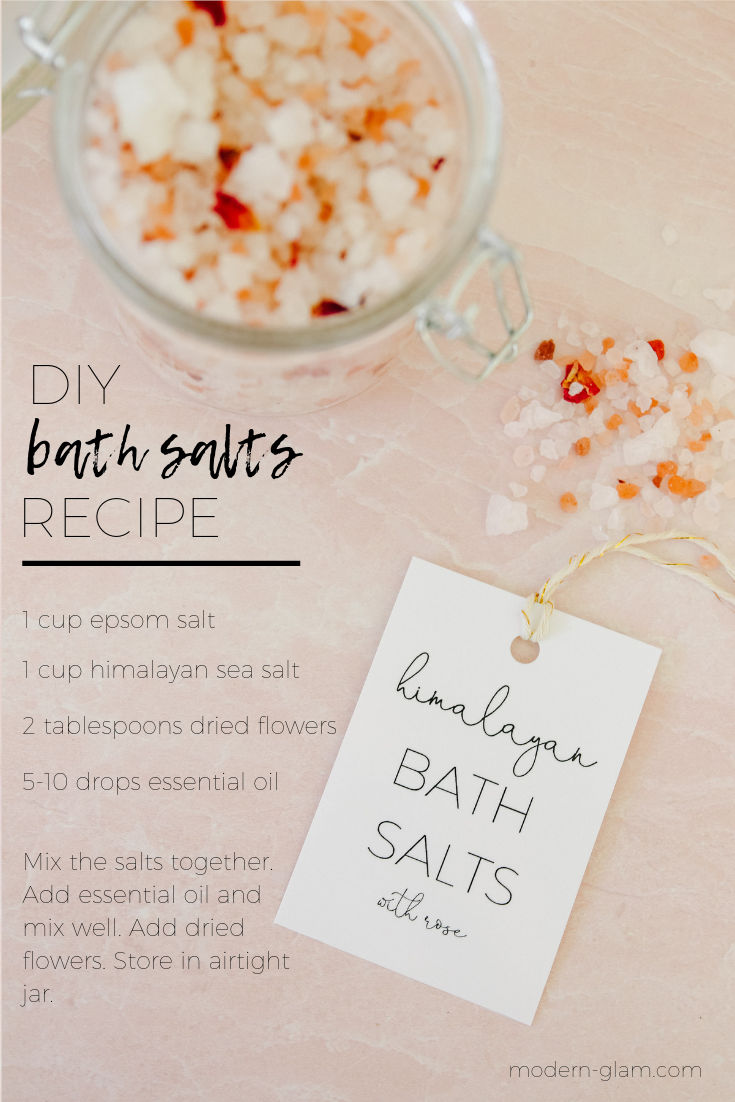 To make this easy DIY gift requires only 4 steps! It's a great gift to give for mother's day or to any one that could use a little extra pampering.
Ingredients
1 cup epsom salts
1 cup himalayan salt
2 tablespoons of dried flowers
5-10 drops of essential oil
Instructions
Mix together the epsom salt and himalayan pink salt in a large bowl.
Add essential oil and mix well. Feel free to use a combination of essential oils to customize your DIY bath salts.
Next, add dried flowers.
Store in airtight containers.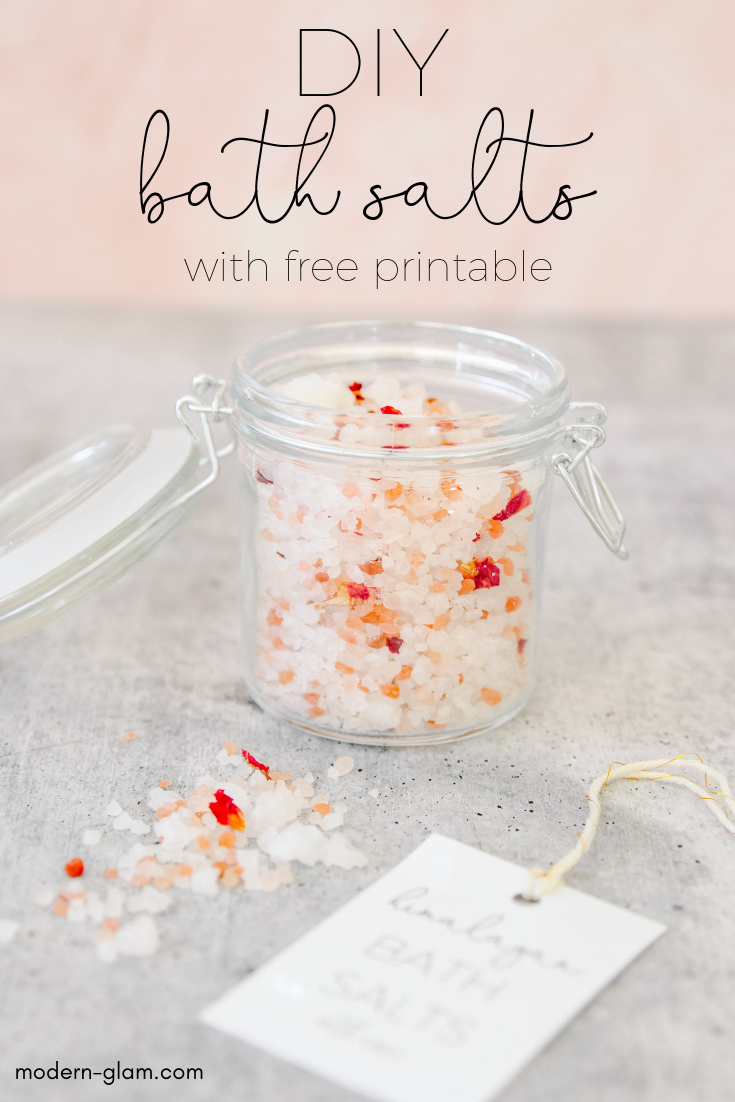 And be sure to download my free printable label that you can use to attach to your jar of bath salts. It makes the perfect gift!
Download DIY Bath Salts Label – click here
If you liked this DIY bath salts post you may also enjoy: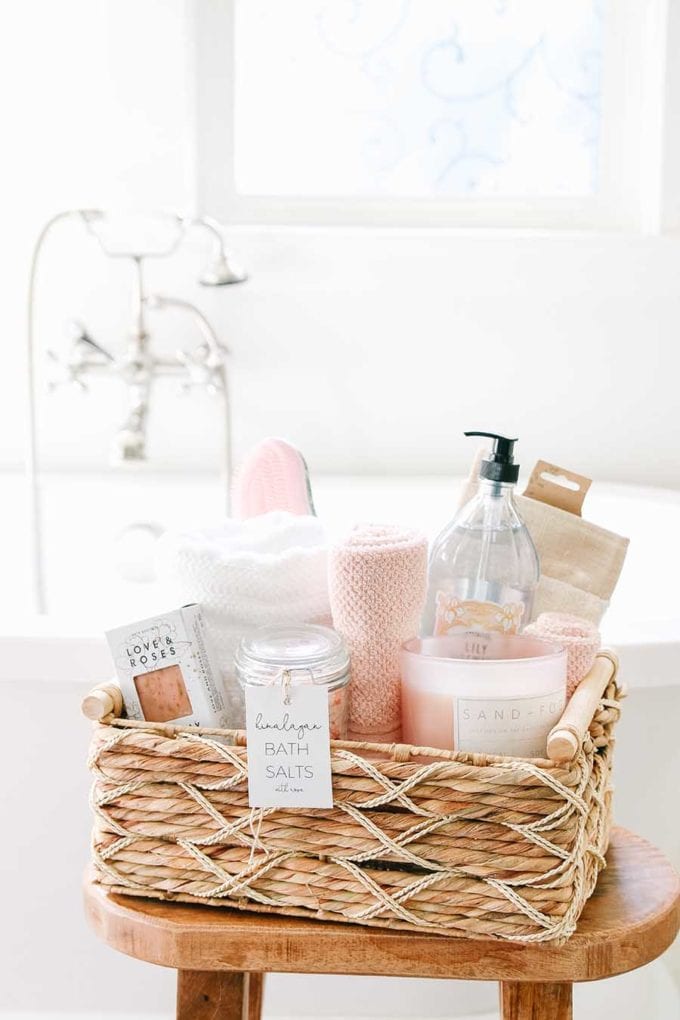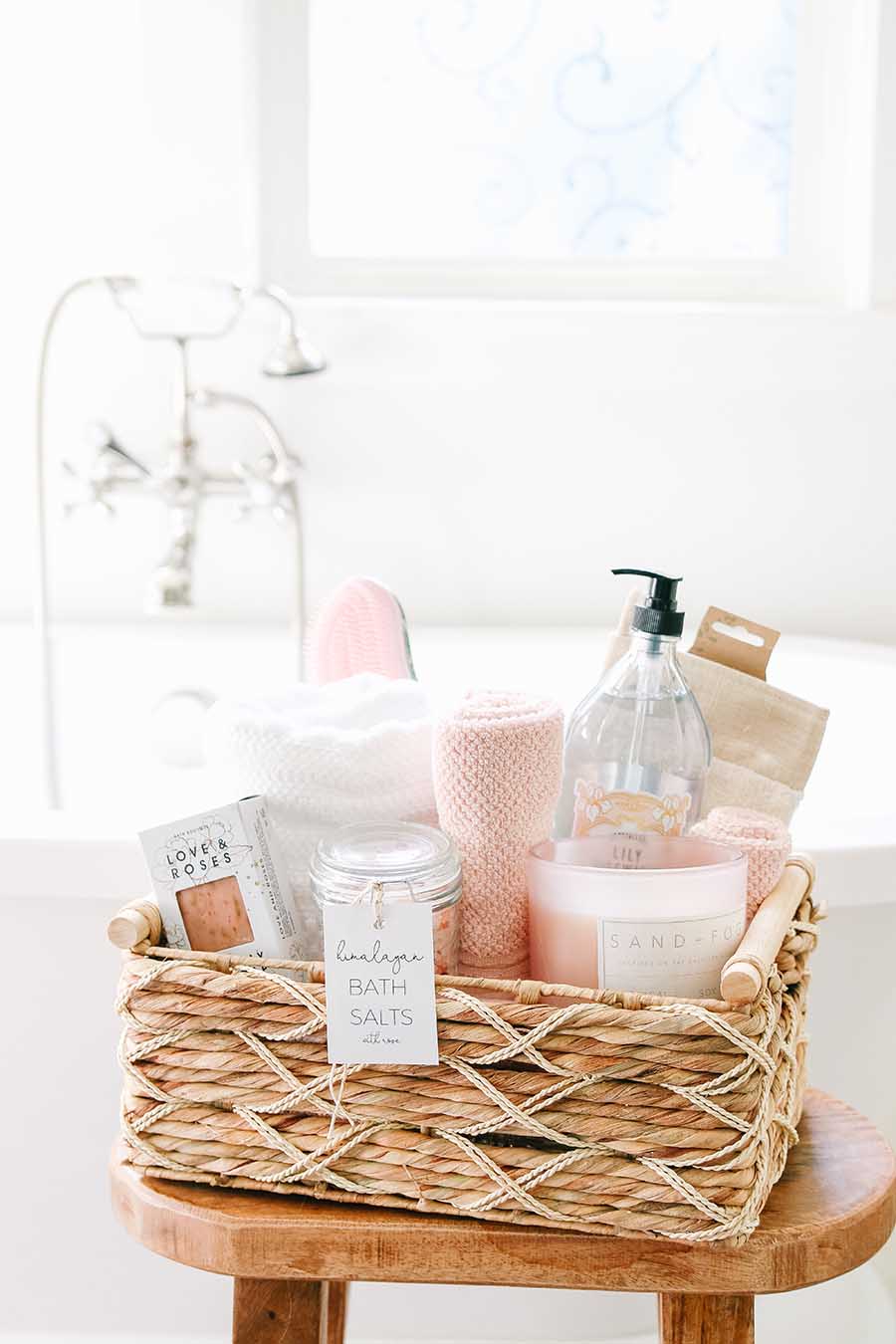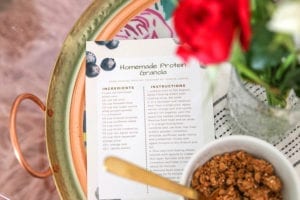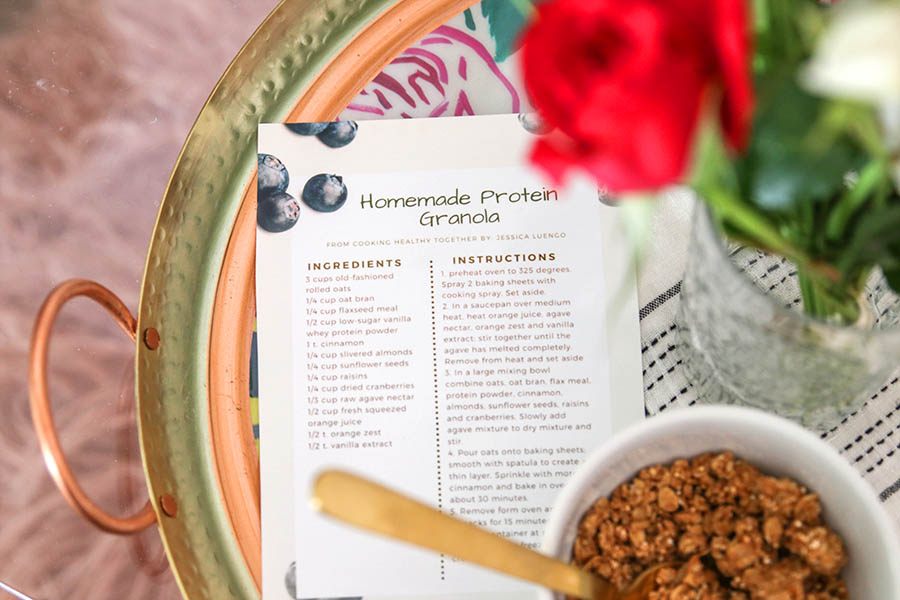 Mother's Day gift basket with homemade protein granola recipe