Mother's Day is right around the corner! So, I thought what better gift than to give the gift of a morning off! I have the perfect Breakfast in Bed Gift Basket complete with a recipe for the most amazing Homemade Protein Granola!
Mother's Day Gift Basket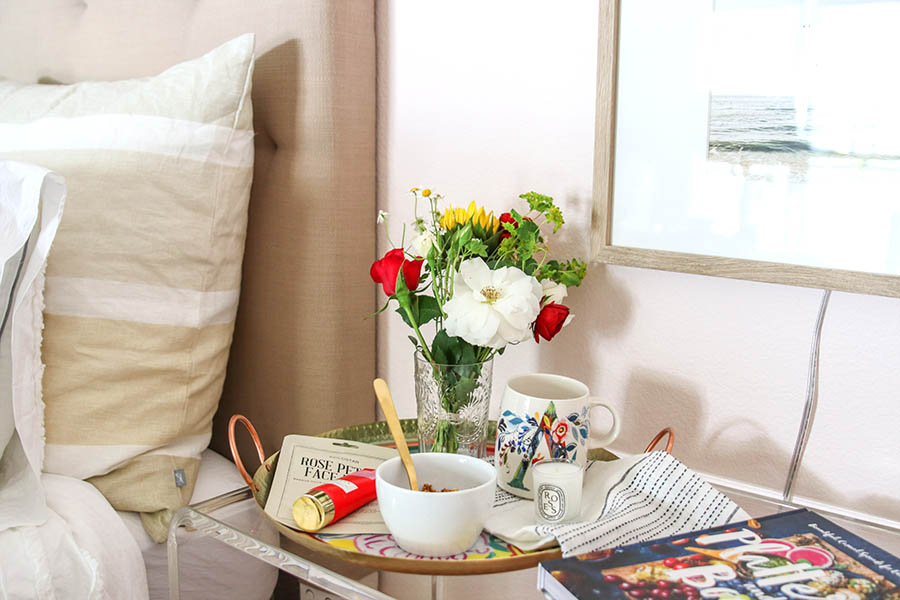 I don't know a mom that wouldn't love breakfast in bed on Mother's Day. And I have rounded up some of my favorite products that would be the best gift for the mom in your life. The perfect sampling of all things that will give her a little pampering on the day dedicated to her!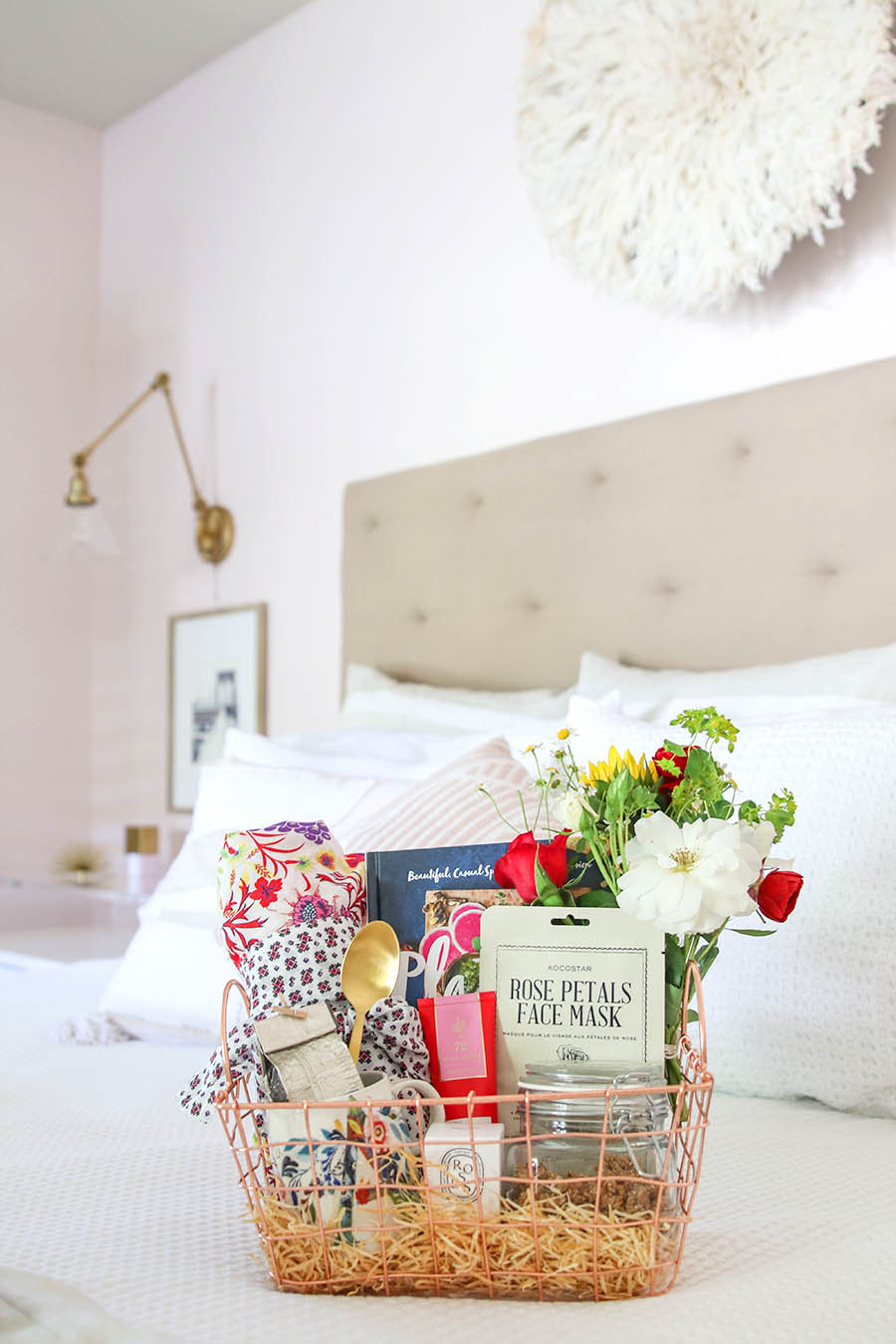 And this gift basket doesn't have to be limited to just Mother's Day. This gift would make a wonderful treat for a friend's birthday or as a get well soon offering.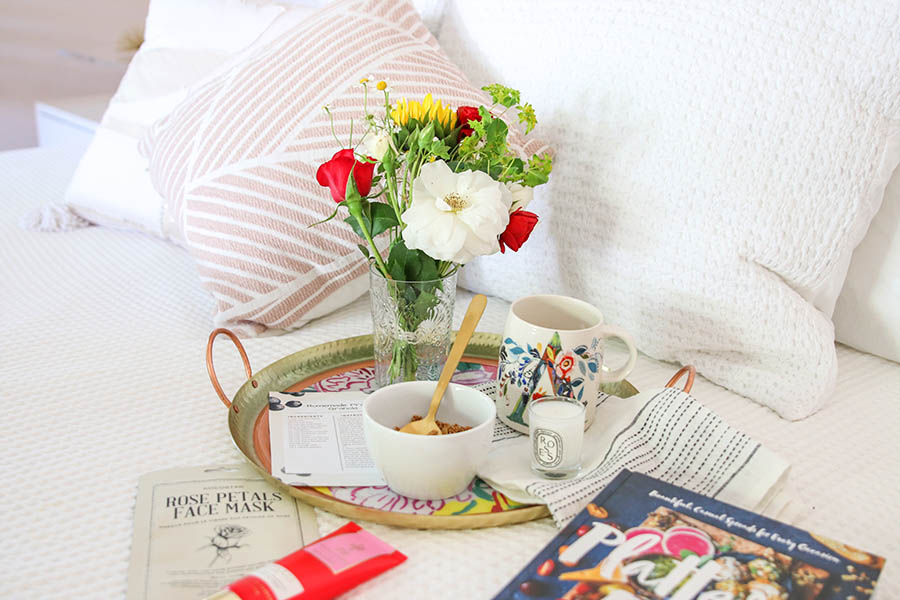 A Basket Filled with Morning Essentials
Every gift basket should have a cohesive theme. And for this Breakfast In Bed theme, I wanted to include all the items necessary for a relaxing morning off. A beautiful robe, some light reading, a gorgeous scented candle and a great face mask are the perfect foundation for some pampering.
And it helps if the items are drool worthy too, right? I'm loving this initial mug with watercolor floral letters. Just beautiful! And you have to see the inside of this book filled with beautiful pictures of mouth watering entertaining platters!
Of course this basket includes my absolute favorite candle. This rose candle from Diptyque smells just like fresh garden roses! I can't get enough! And the kimono robe is so gorgeous I bought an extra one for myself. It is made of the lightest cotton – perfect for the warmer temps!
Now don't forget to grab the recipe for the Homemade Protein Granola at the bottom of this post too! It is one of my favorites!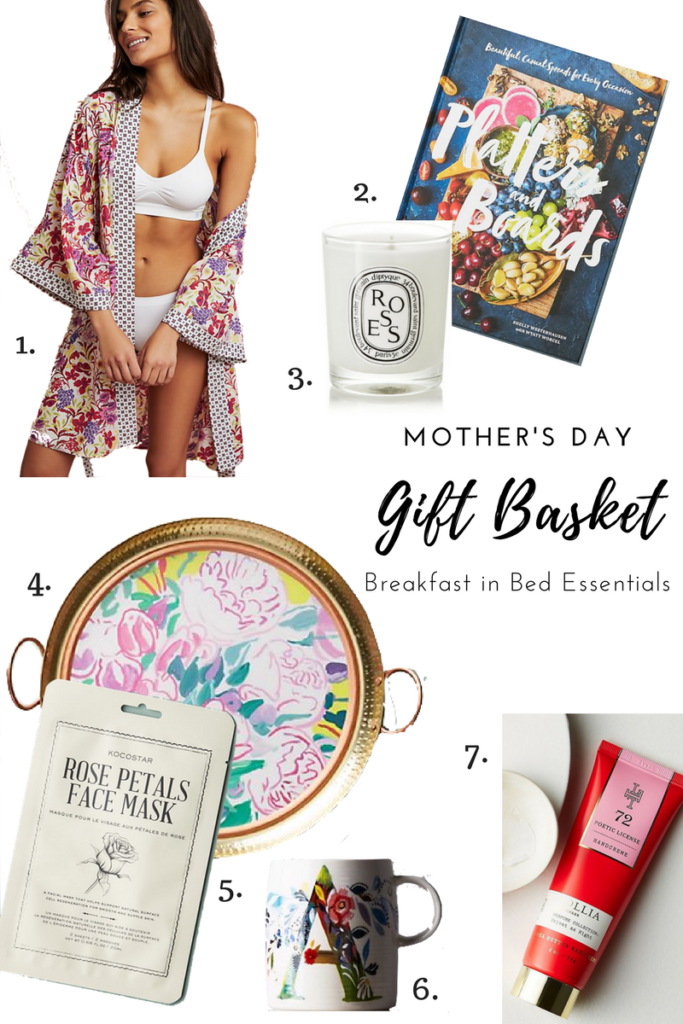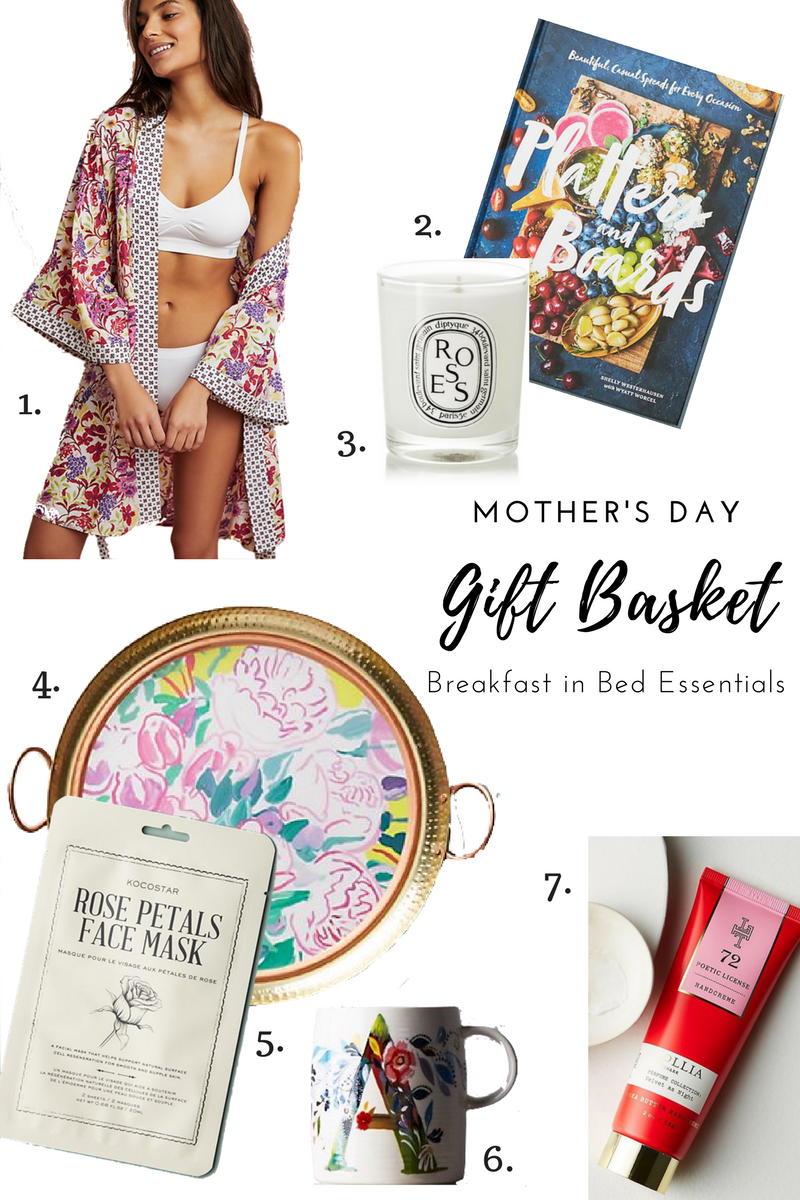 // 1.Kimono Robe // 2. Book // 3. Candle // 4. Floral tray //
// 5. Face Mask // 6. Mug // 7. Hand Cream //

The Presentation
One of my favorite ways to present a gift is by offering it in the form of a gift basket. By skipping the wrapping paper and enclosing the items in a unique basket or crate it really personalizes the gift. So, I chose this pretty rose gold basket.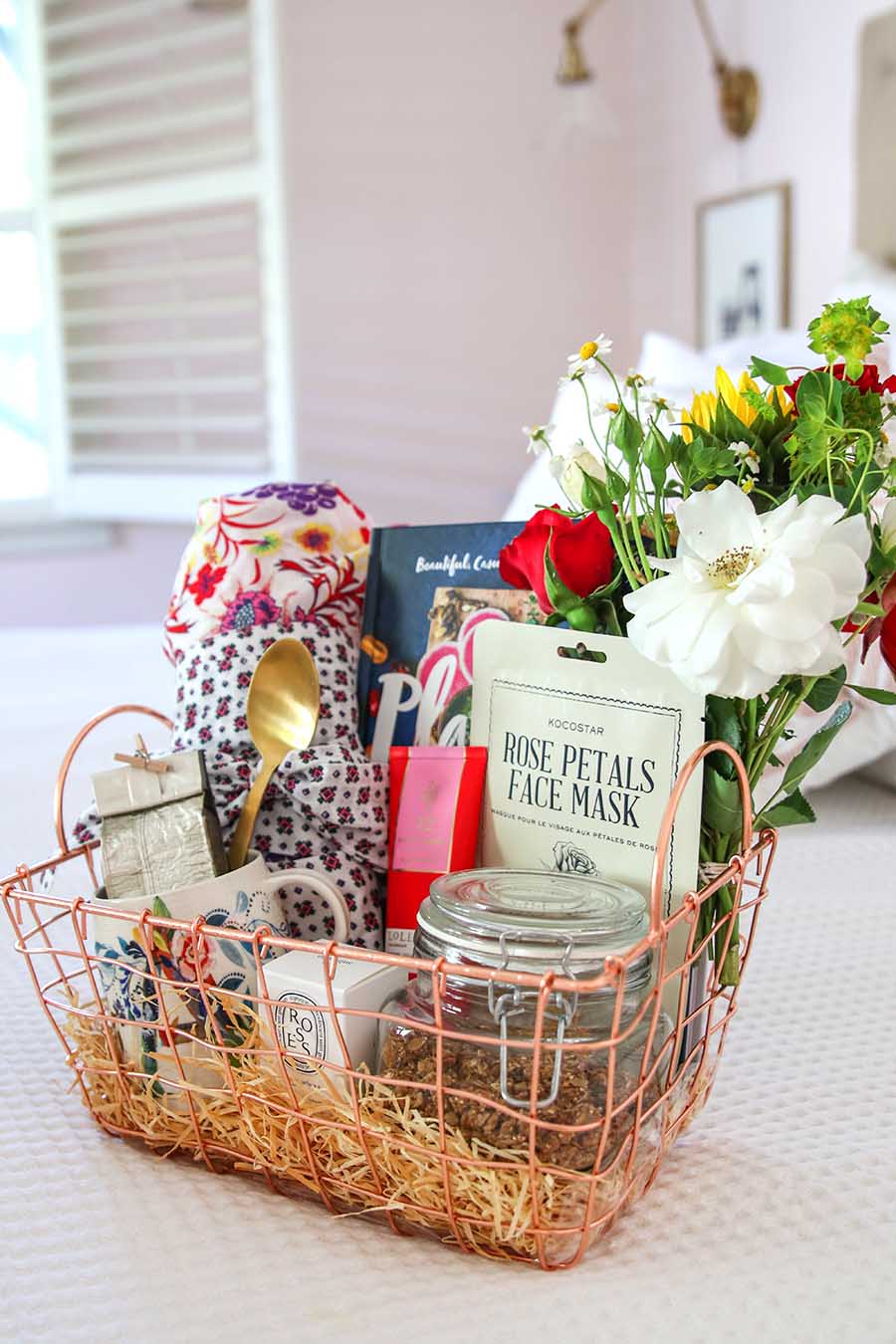 And I added a simple hand tied bouquet of garden flowers. Rustic and chic but casual. Perfect for the occasion!
If you are looking for more gift ideas be sure to check out my Moscow Mule Gift Basket.
Homemade Protein Granola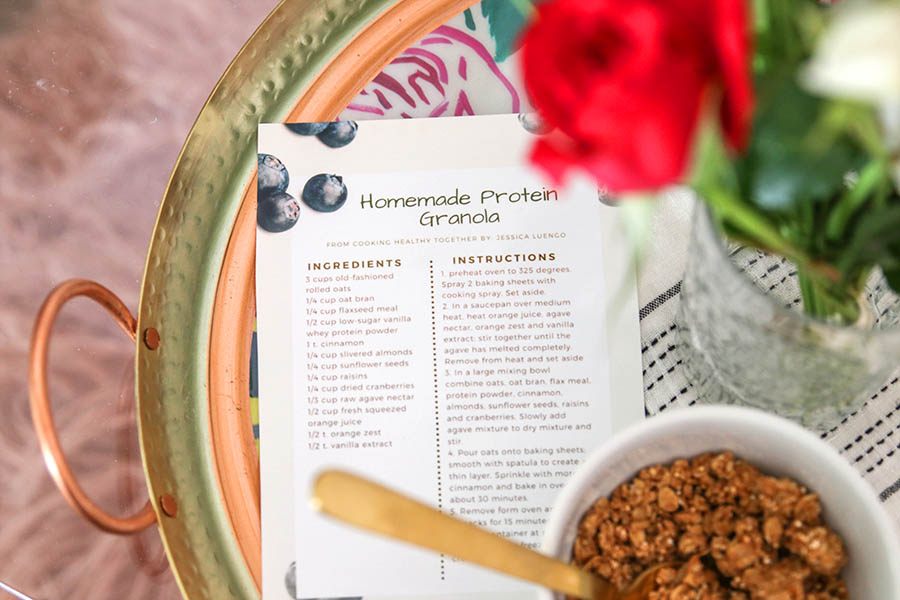 This recipe is from my sister-in-law Jessica Luengo's cookbook, Cooking Healthy Together. A protein packed granola with no added sugar or oils! The perfect morning treat for any mom. And I love how easy this is to make! What a special addition this would be to this Breakfast In Bed gift basket.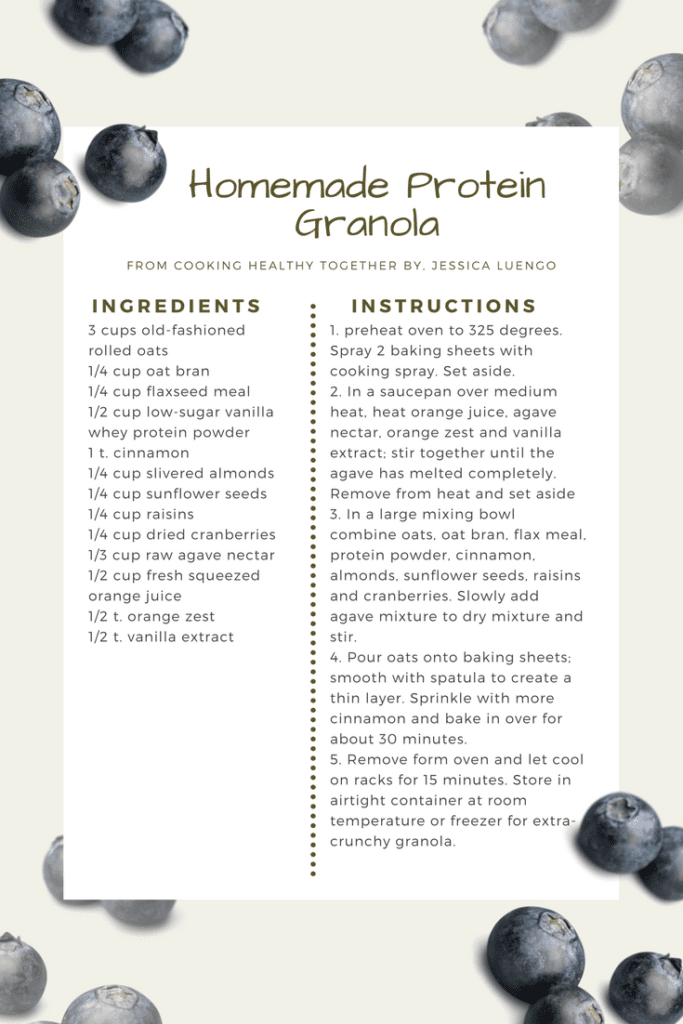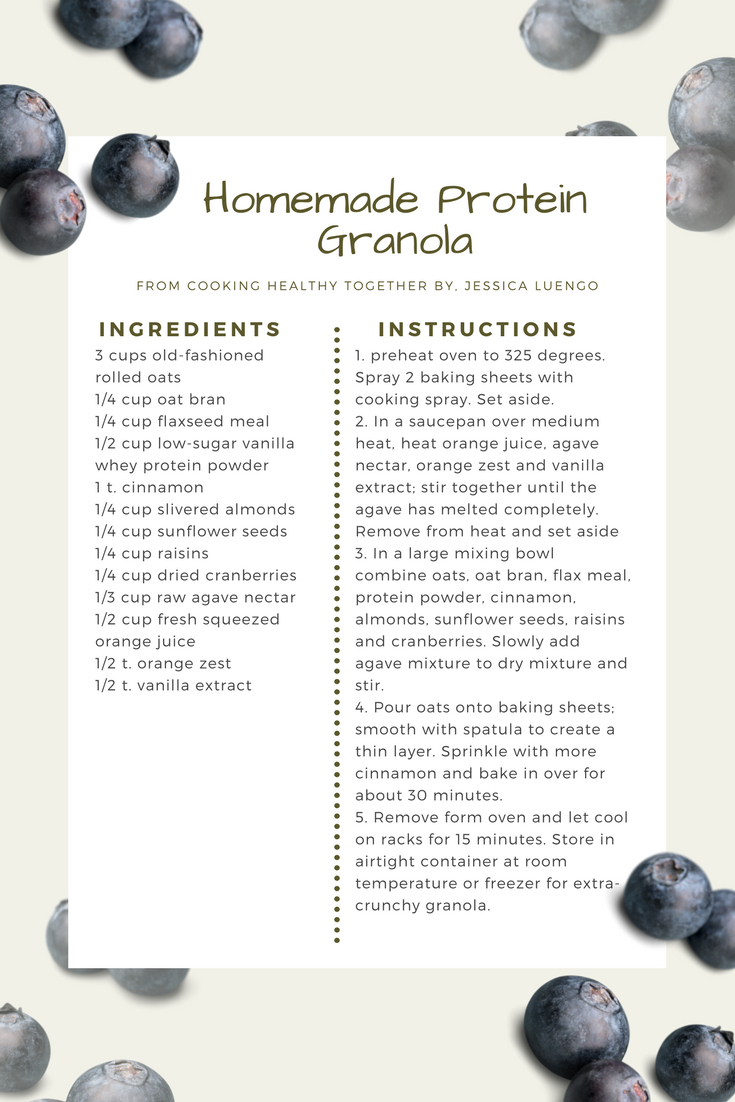 Feel free to download this printable to print out and include in your gift basket! This protein packed granola is both nutritious and absolutely delicious!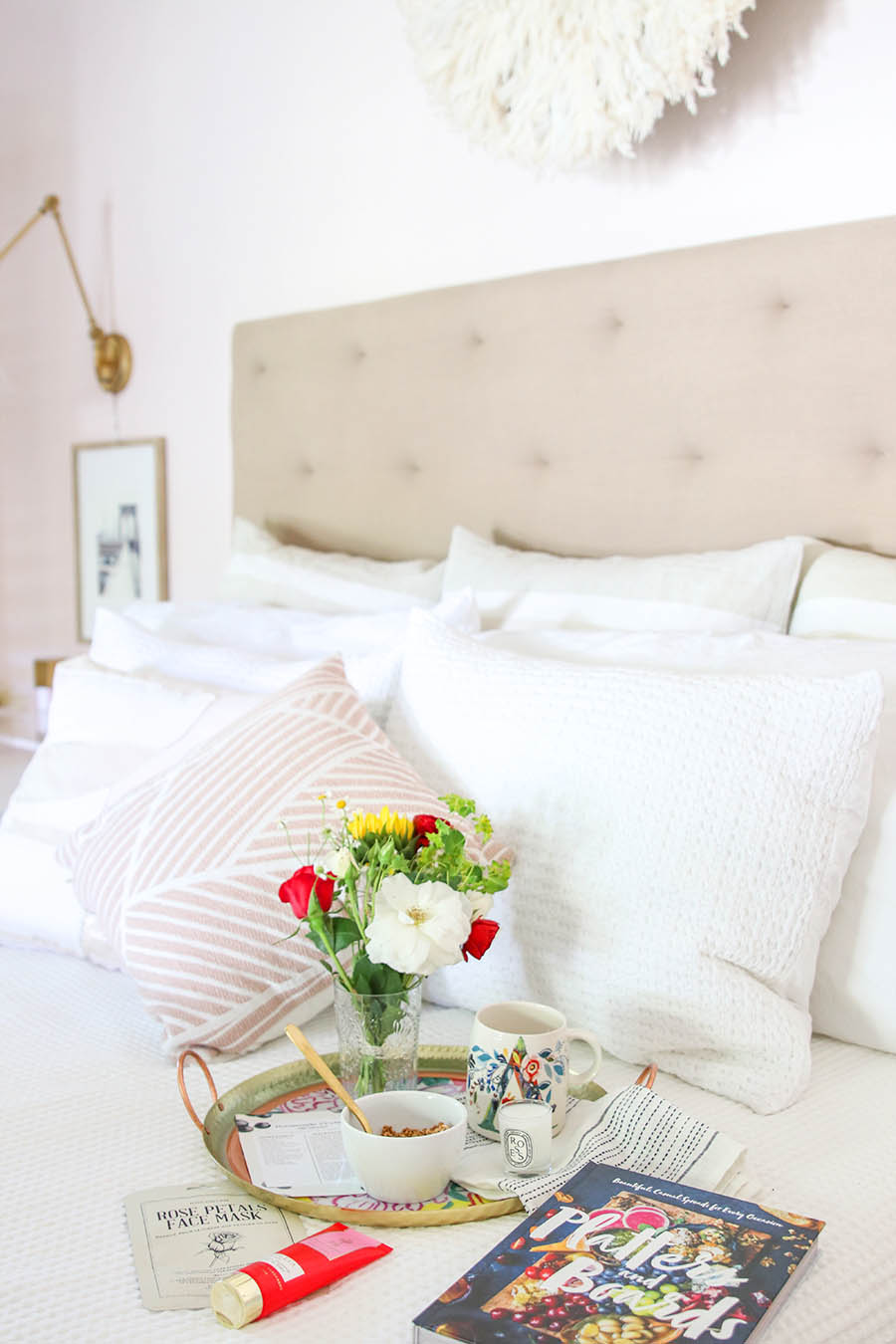 Pin It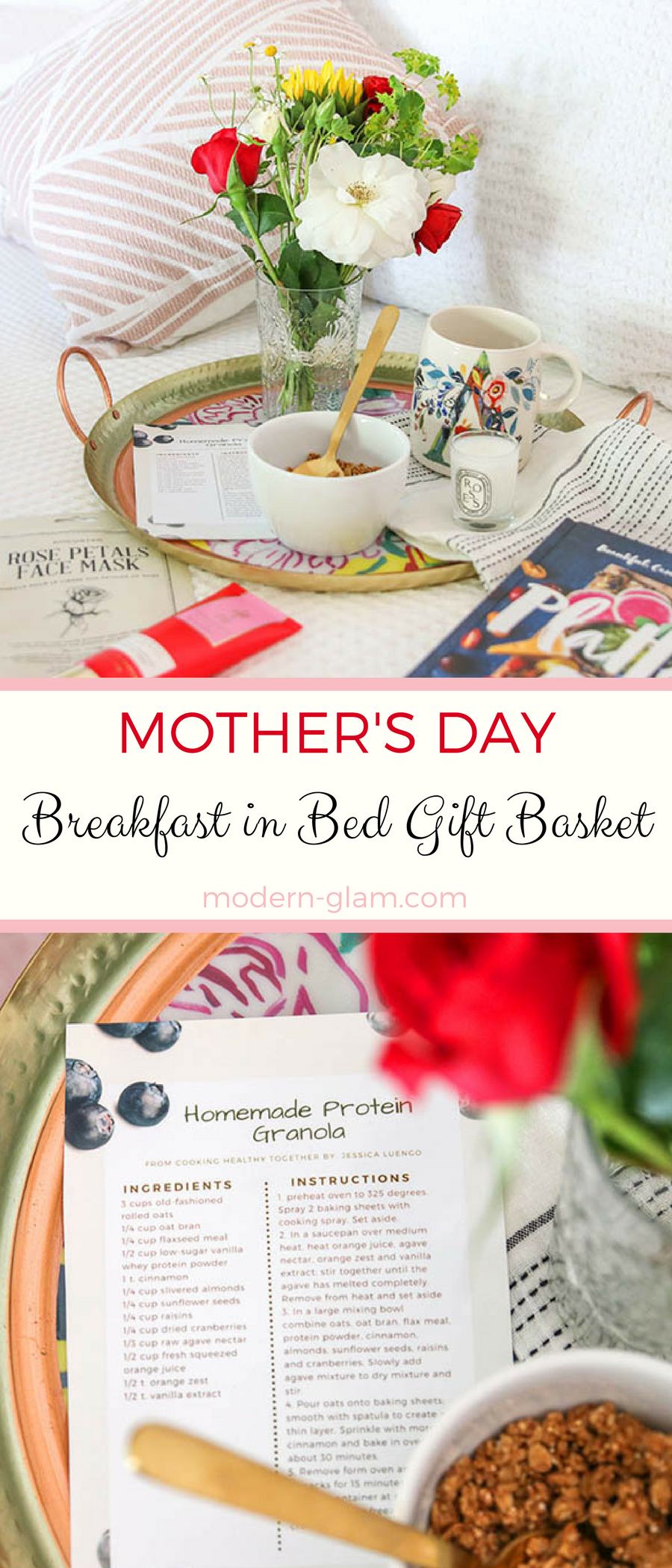 More Mother's Day gift basket ideas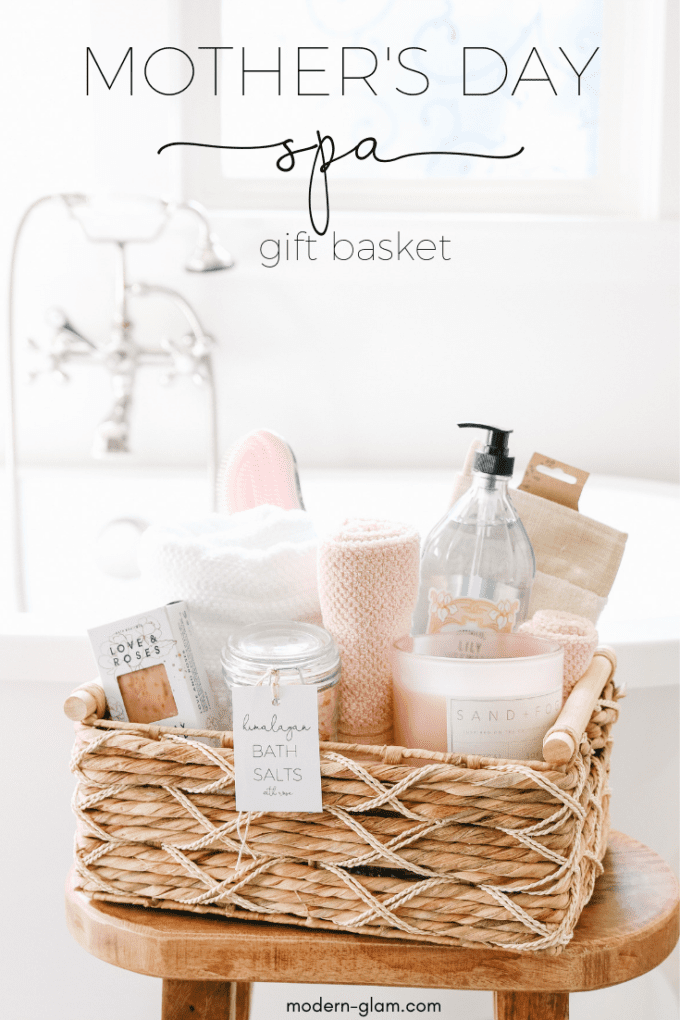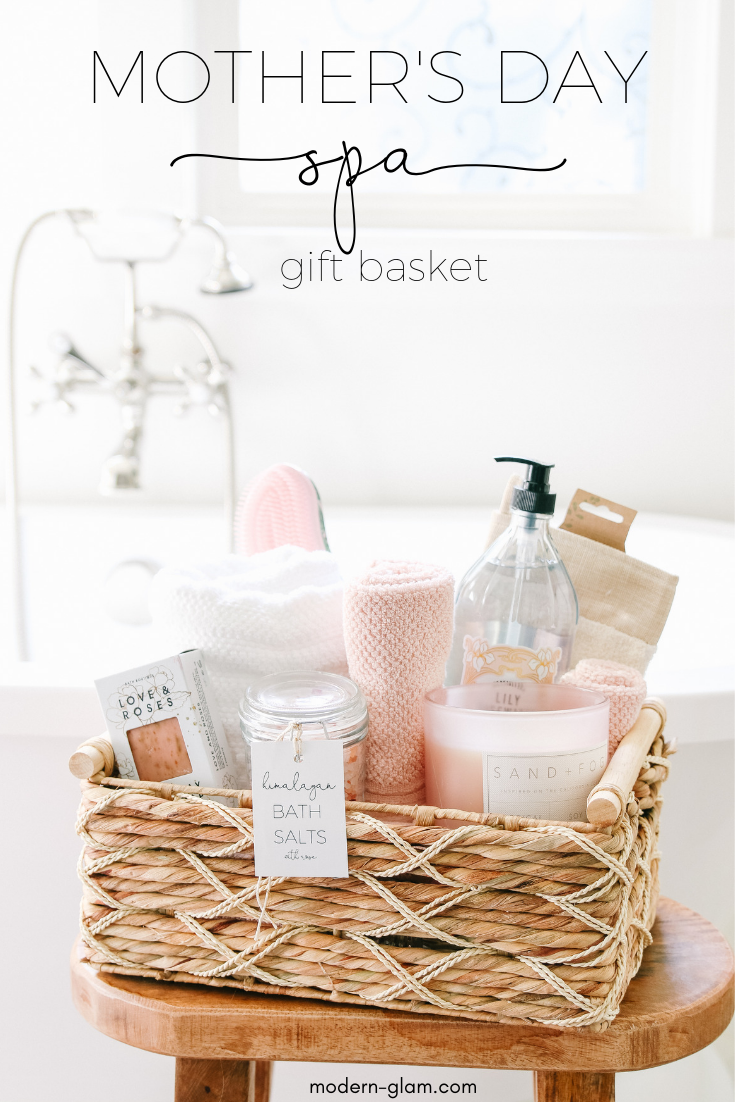 And if you are looking for more Mother's Day ideas, check out my Spa At Home gift basket idea!
Just Destiny | The Posh Home | Shabby Fufu | Your Marketing BFF
Summer Adams | Pretty Petals | 2 Ladies & A Chair | Modern Glam