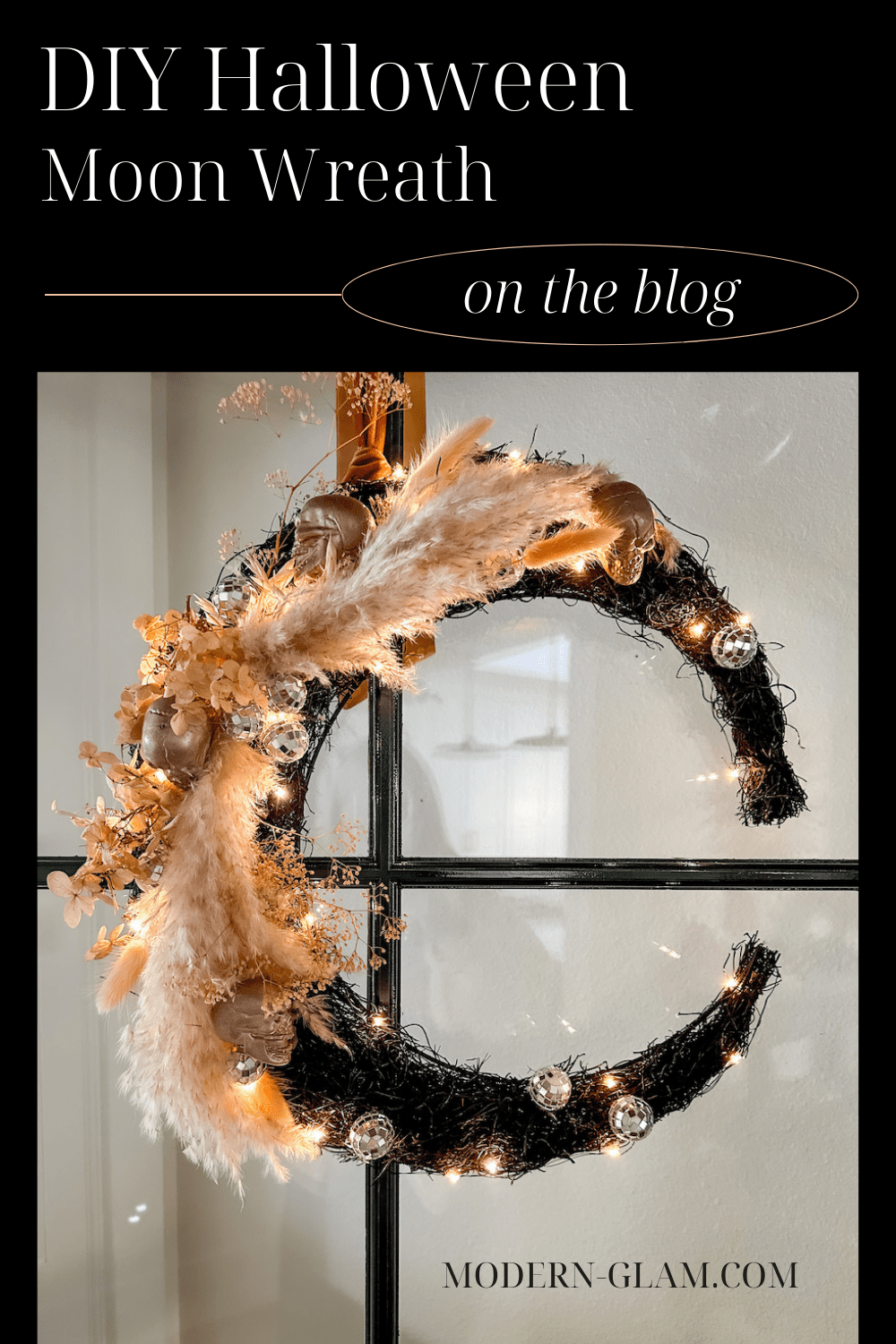 DIY this Crescent Moon Wreath for your Halloween decor. An easy project that will give you a custom wreath for your front door!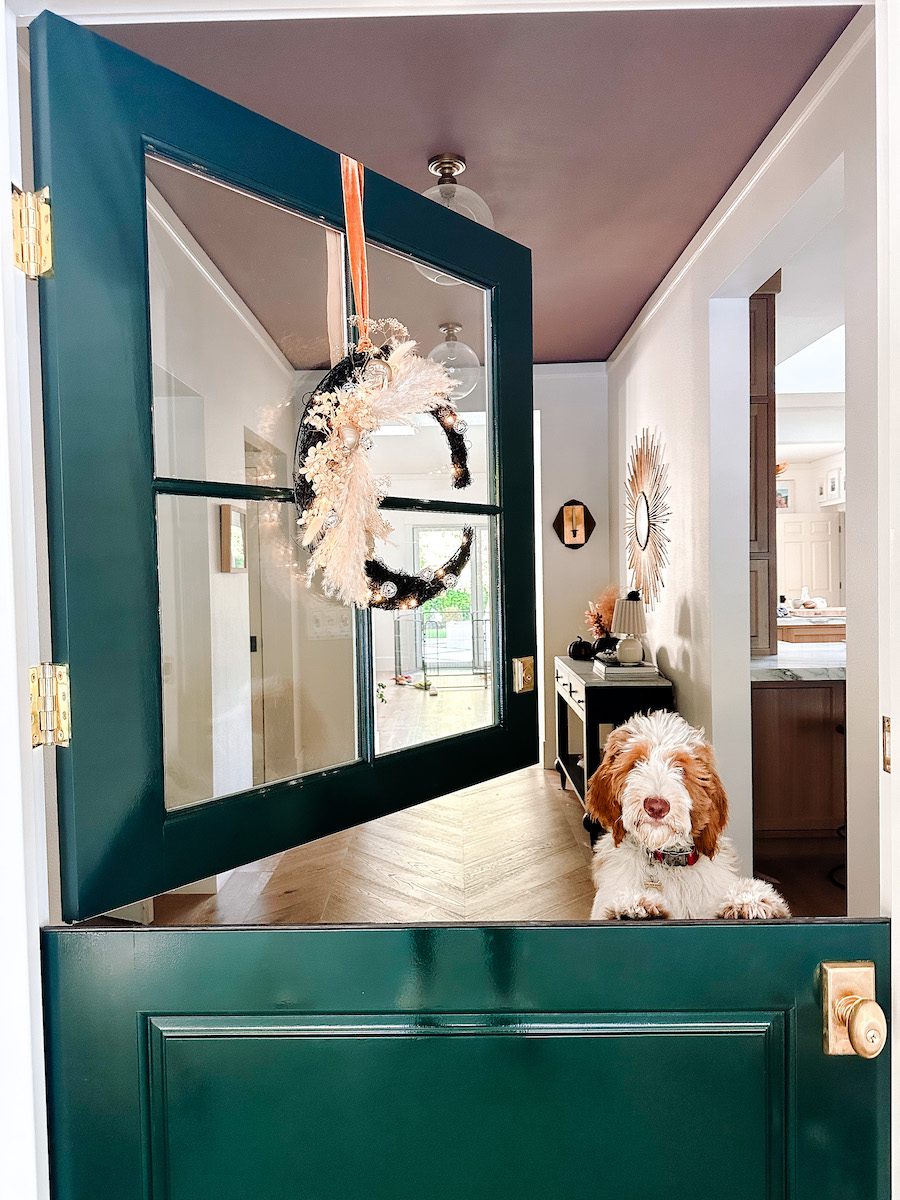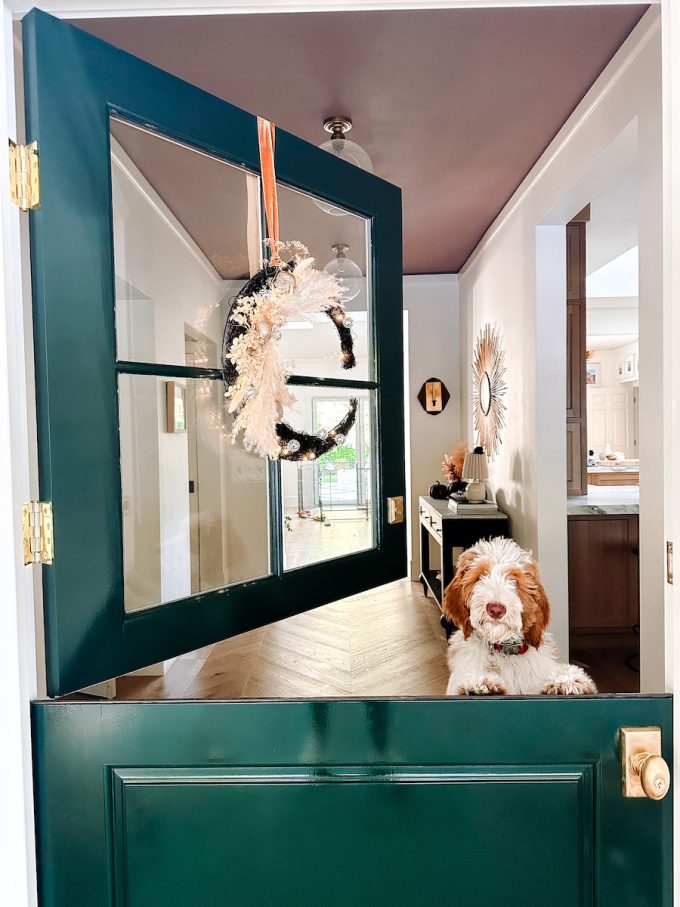 I was at HomeGoods the other day and found this wreath that was pretty boring but had a ton of potential. I bought it and brought it home knowing I could make it cute with just a few tweaks.
A few adjustments, some bling (from the disco balls) and lots of dried flowers and I had this cuter and more interesting DIY Crescent Moon Wreath. It was easy to put together. I'll share the details with you below!
How To Make A Boho Moon Wreath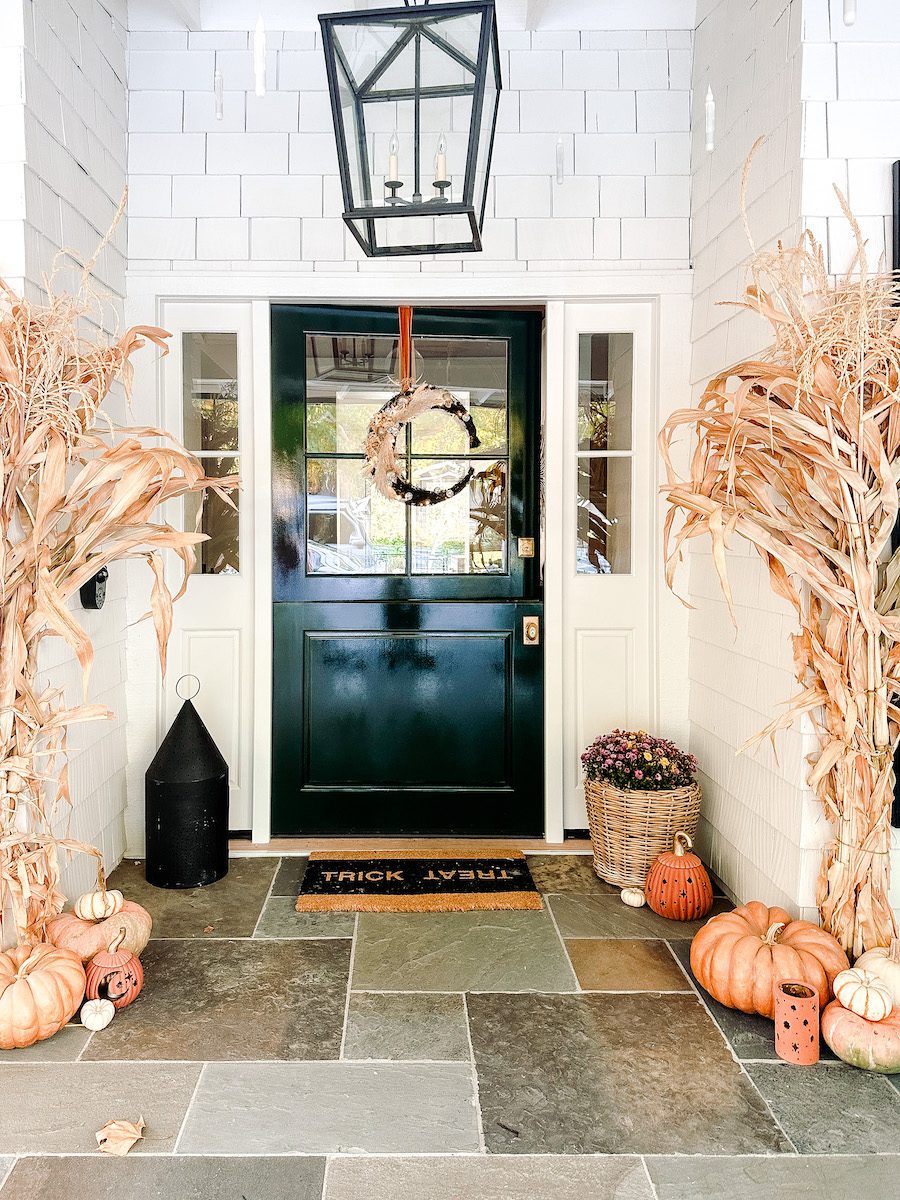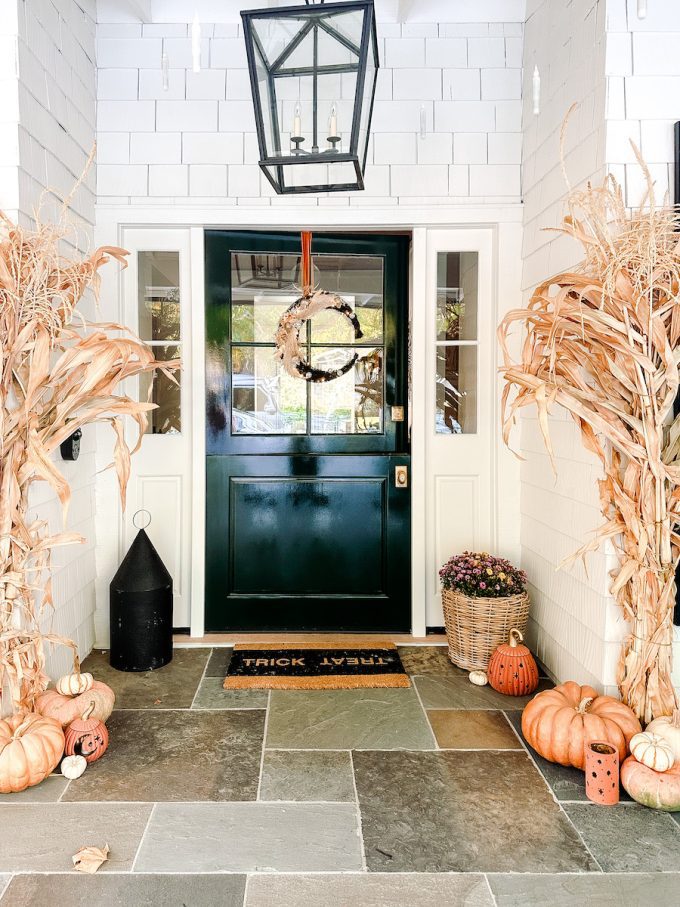 These crescent shaped wreaths have been popular for a few years now and the first time I saw people making them it involved shaping a circular grapevine wreath into a moon shape. But, now there are pre-made versions that take that tedious step out of the equation! I found my wreath at HomeGoods, but you can find the wreath forms on Amazon or Etsy.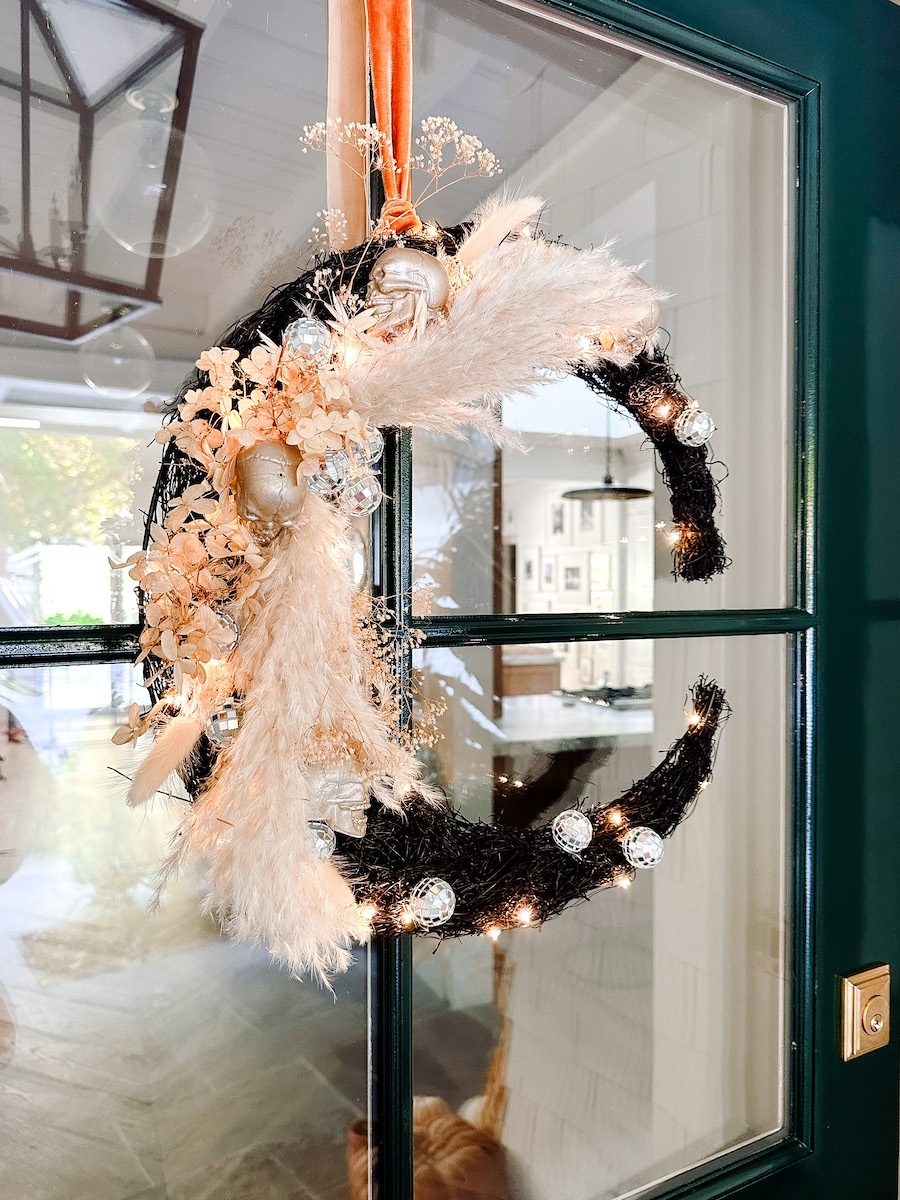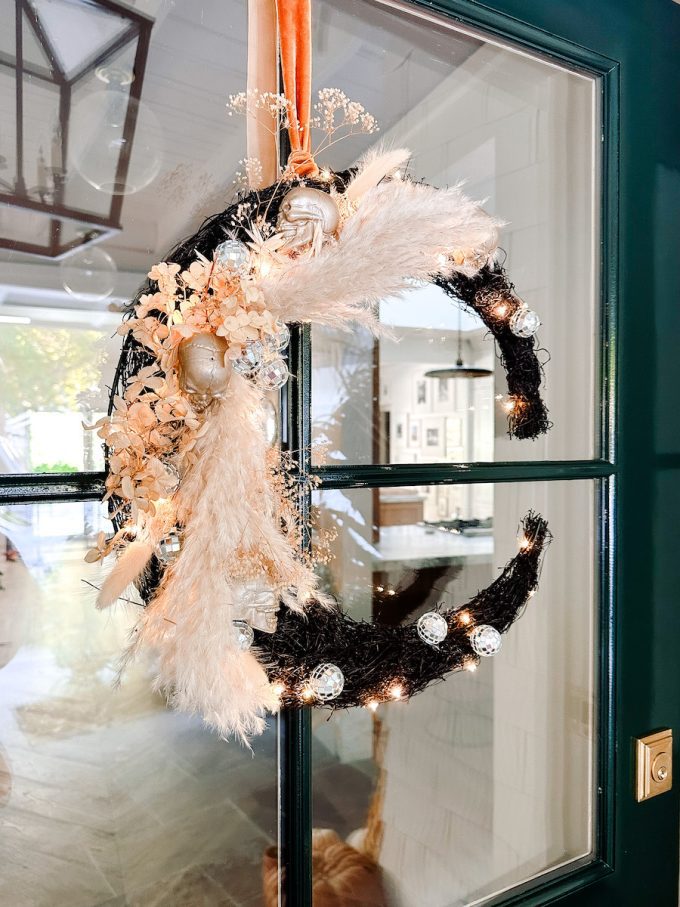 Start with your plain moon wreath. If you want, you can spray paint it black, or leave it natural. You can also add battery-operated LED lights. Wind the strand around the wreath and secure the battery pack to the back of the wreath with wire.
My wreath originally came with silver glitter spiders. I took them off.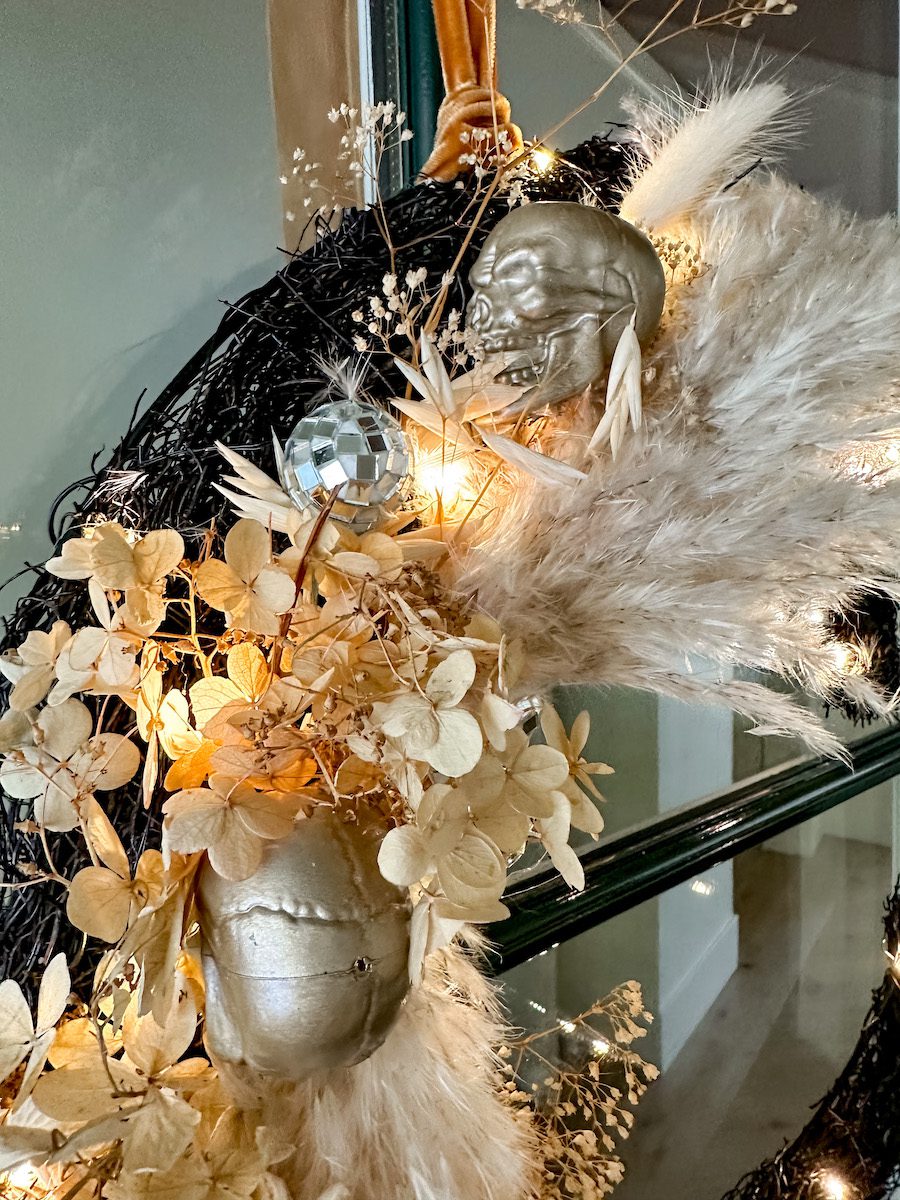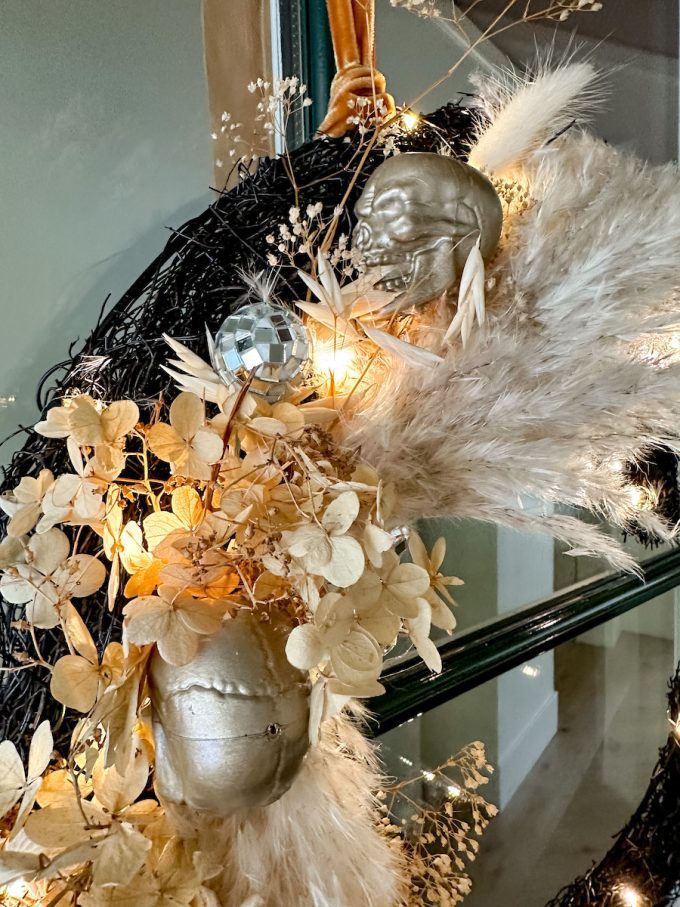 Next, add dried florals and tuck them into the wreath form. Secure the stems with a dot of hot glue. I used a combination of pampas grass, bunny tails and dried baby's breath. I also used a bit of hot glue on each end to help it curve to the shape of the wreath.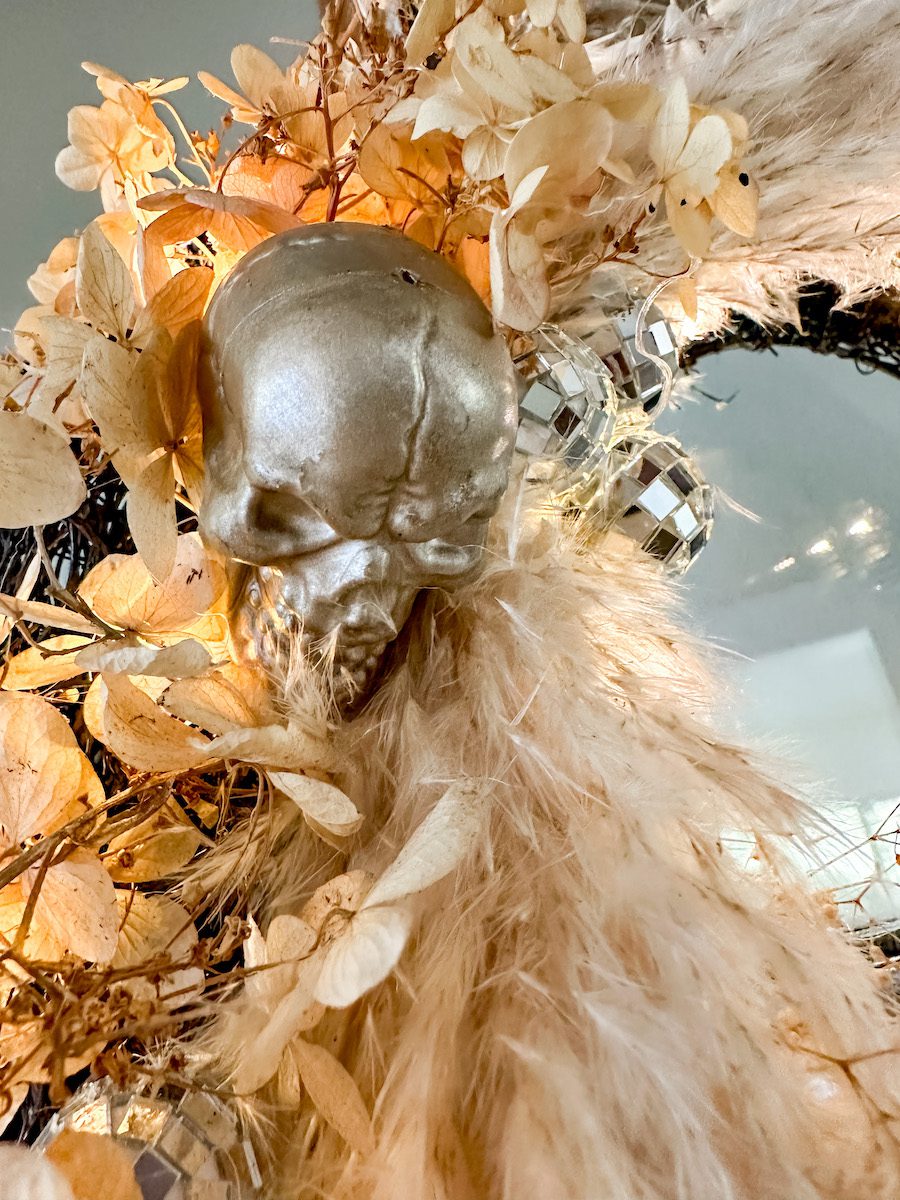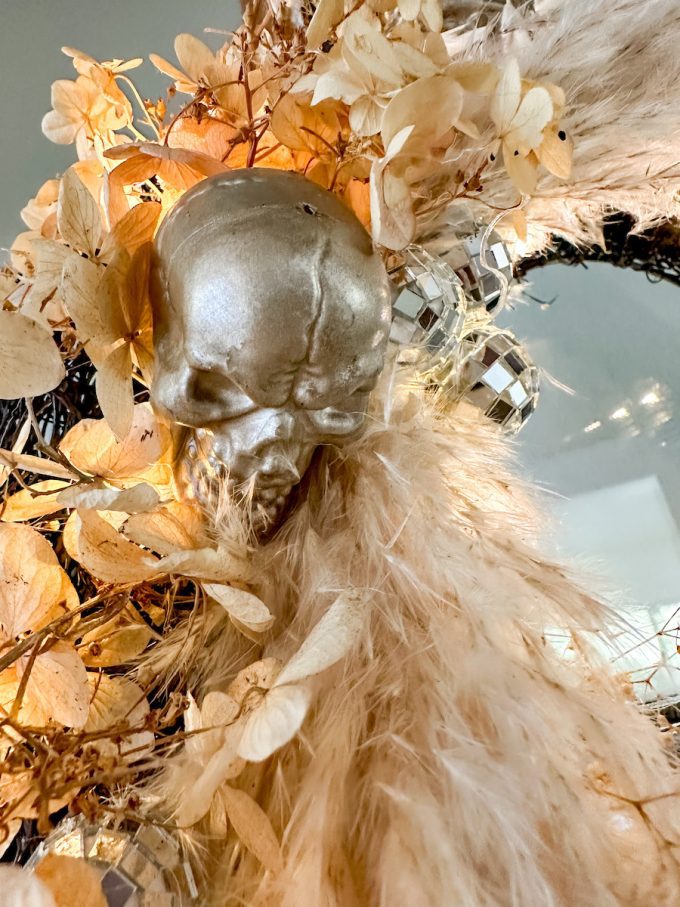 Now, add your halloween bits. I spray painted Target dollar spot skulls in a soft gold. You could also use pumpkins, mini witches hats or anything you find in the Halloween section of the craft store.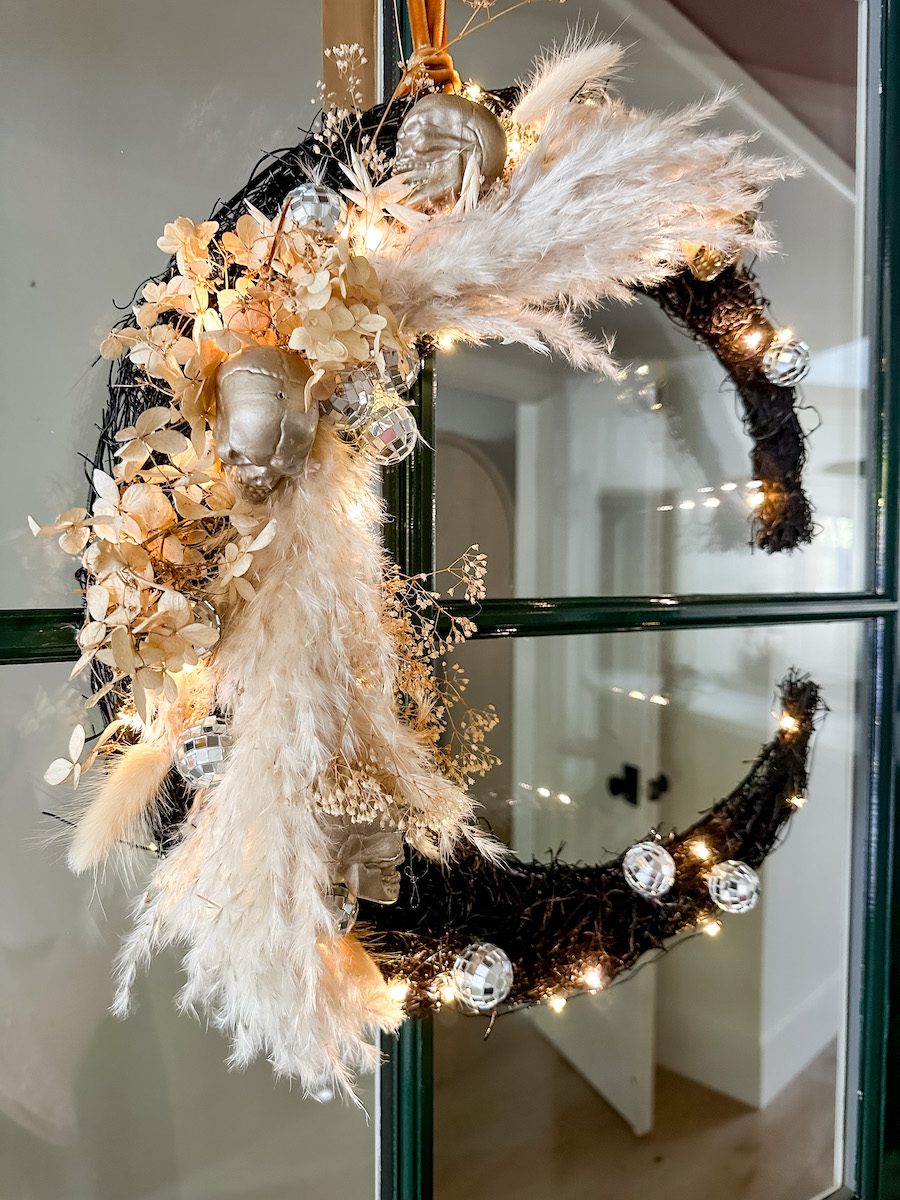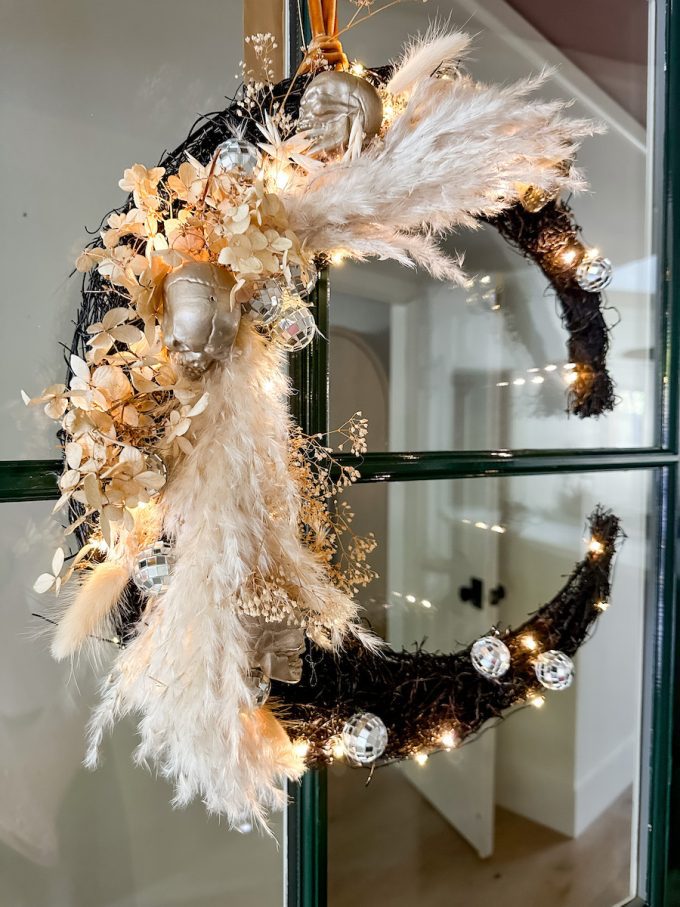 Finally, finish off your DIY wreath with some mini disco balls. I used THESE. The disco balls add a bit of bling and sparkle.
Moon Grapevine Wreath Supplies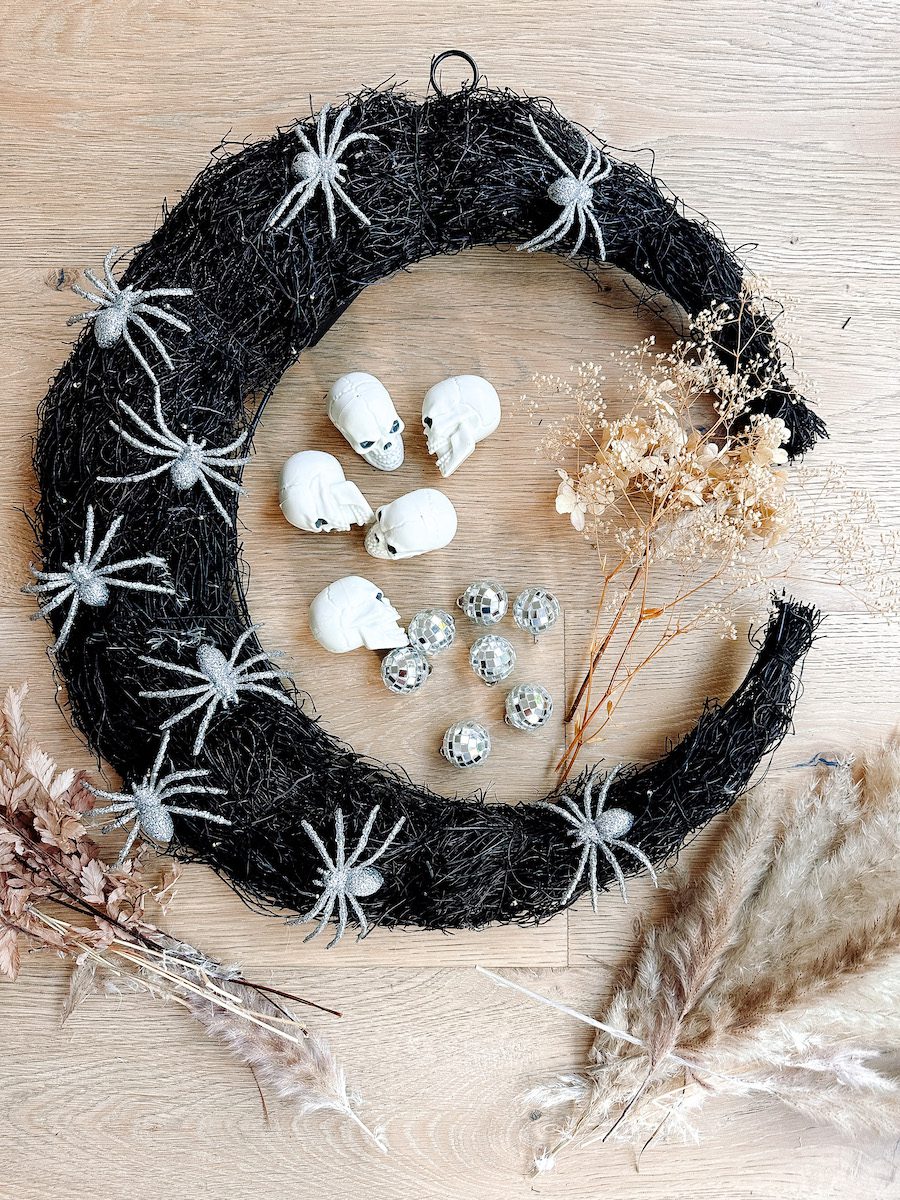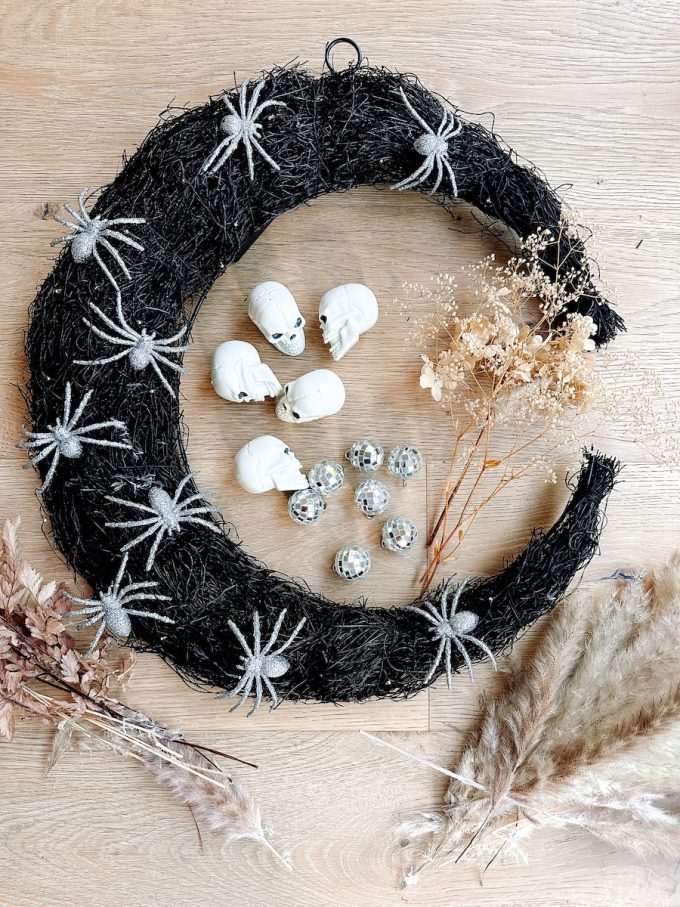 Here is a list of supplies to make your DIY crescent moon wreath:
Crescent Shaped Wreath form
Dried Flowers (I used pampas grass, bunny tails, baby's breath and hydrangea)
Mini Disco Balls
Skulls
Spray Paint
Hot Glue Gun
Battery-operated LED lights (optional)
Floral wire to secure battery pack for lights

How To Hang Your DIY Wreath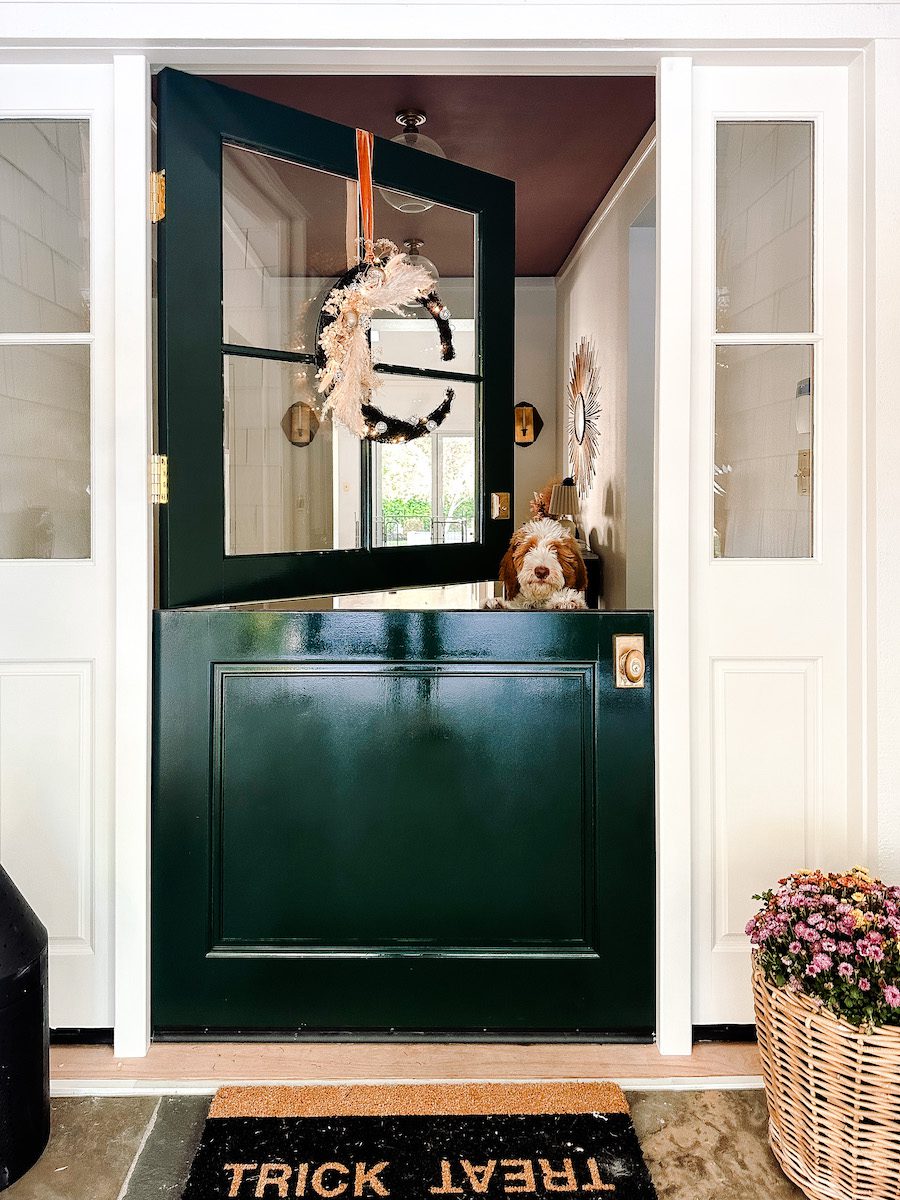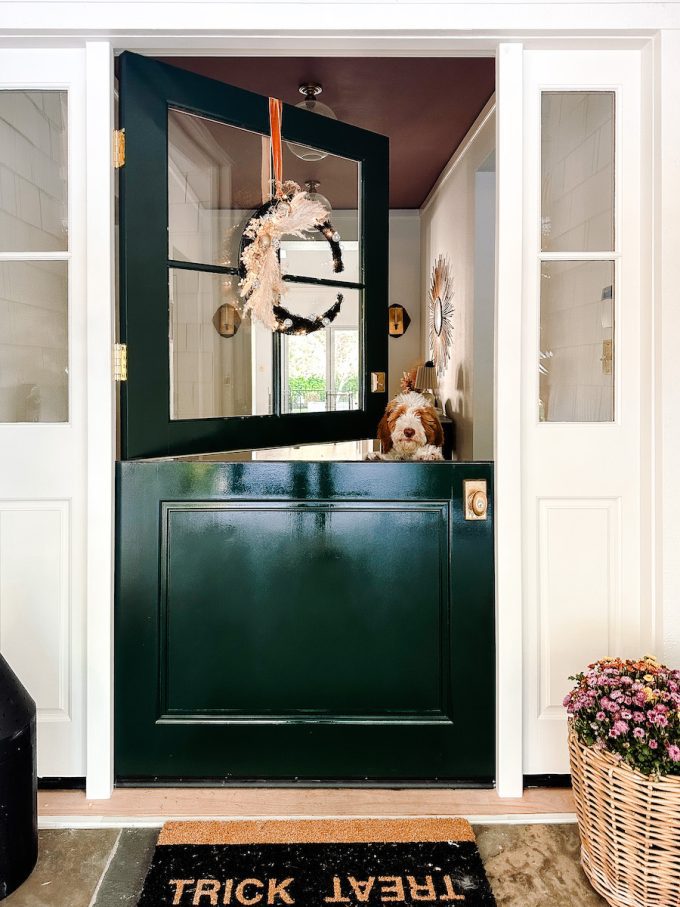 One of the most common questions I get is how I hang my wreaths. There are 4 tried and true methods that work great.
Hammer and Nail method. This is my preferred way to hang a wreath. It's secure and requires minimal effort. If you place your nail in the right spot, most wreaths will look perfectly placed on your front door.
Ribbon. For this DIY Crescent Moon wreath I used this method. I strung velvet ribbon through the wire wreath form and secured the ribbon to the top of our door with a thumbtack. You can easily remove it and it leaves no visible mark since it is secured into the top edge of the door.
Wreath Hanger. A classic way to hang your wreath. There are so many options on the market.
Command Hook. If you have a glass front door, this is a great way to hang a wreath. They are easily removed and leave no marks!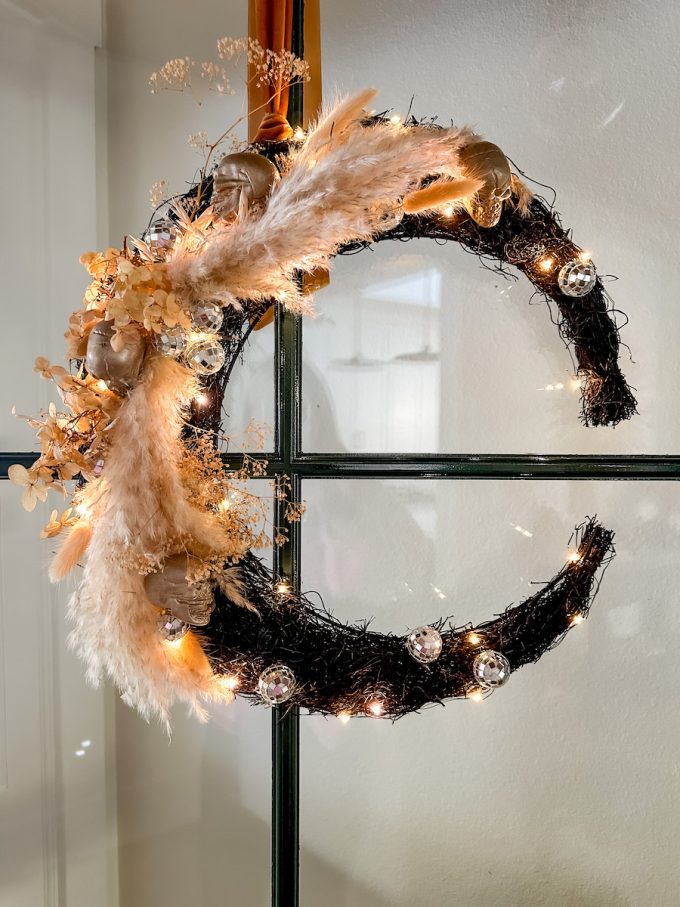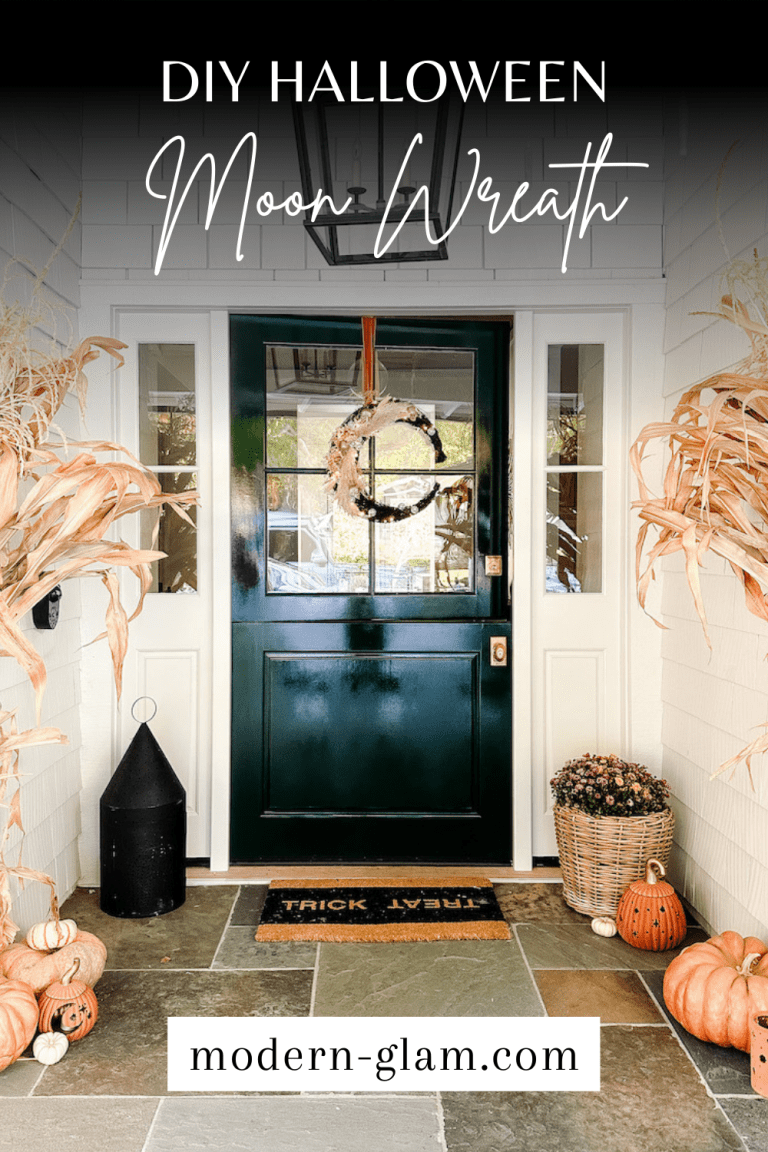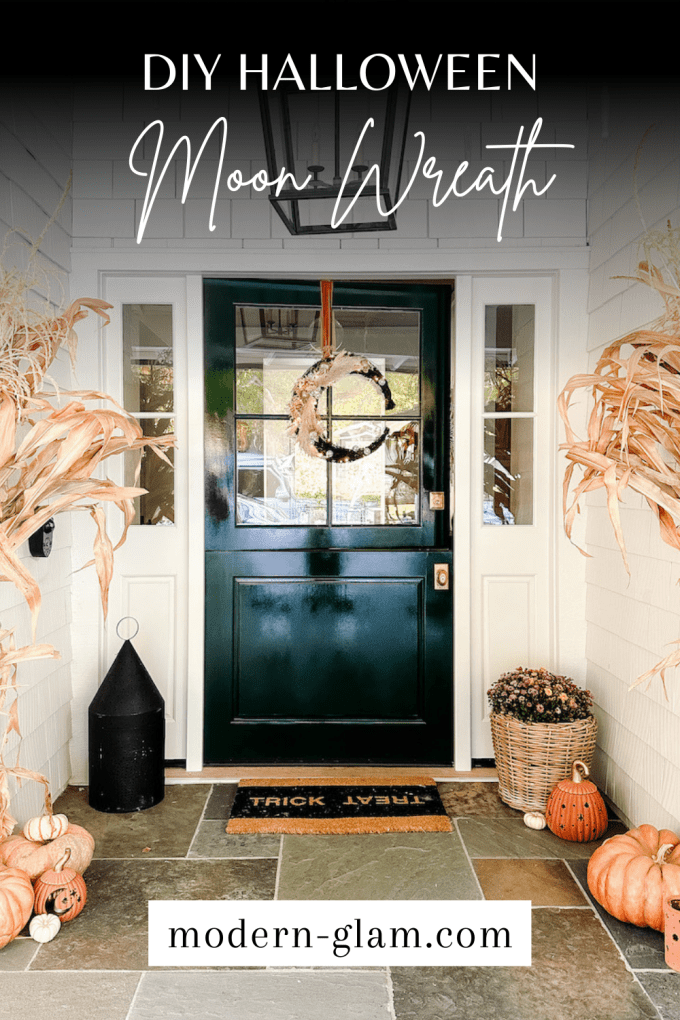 More Halloween DIY Ideas
If you liked this DIY Crescent Moon wreath you may like these other ideas I have shared in the past!