Create a Scary Chic Halloween Front Porch with white spray painted Jack O' Lanterns on stands and floating candles.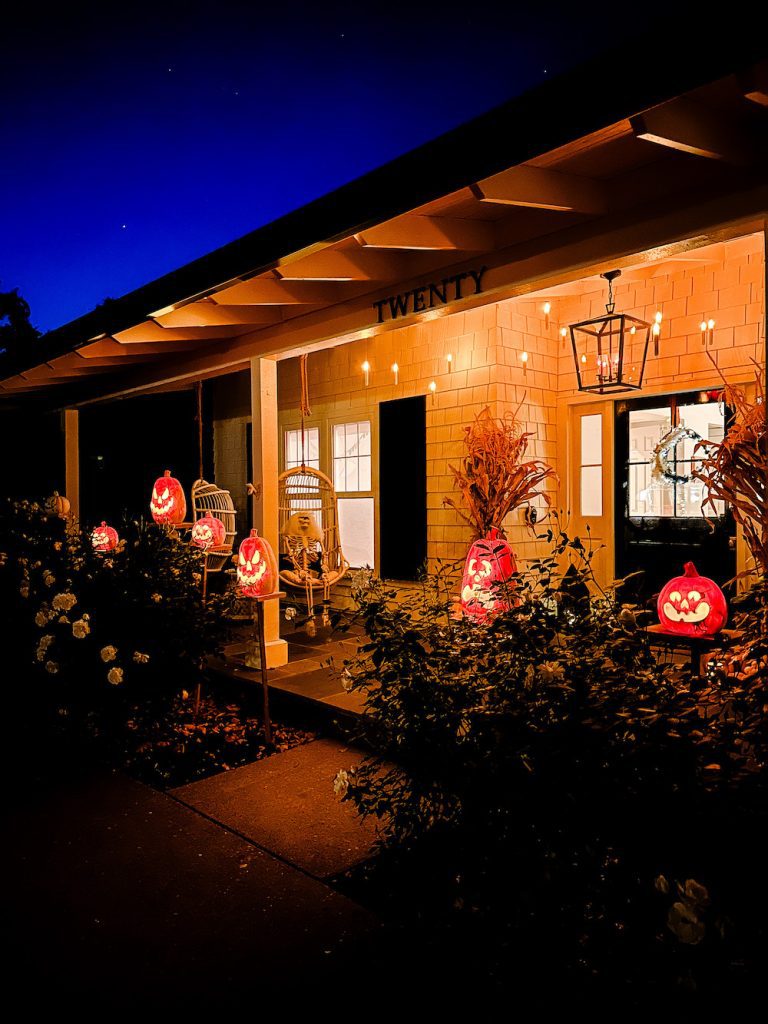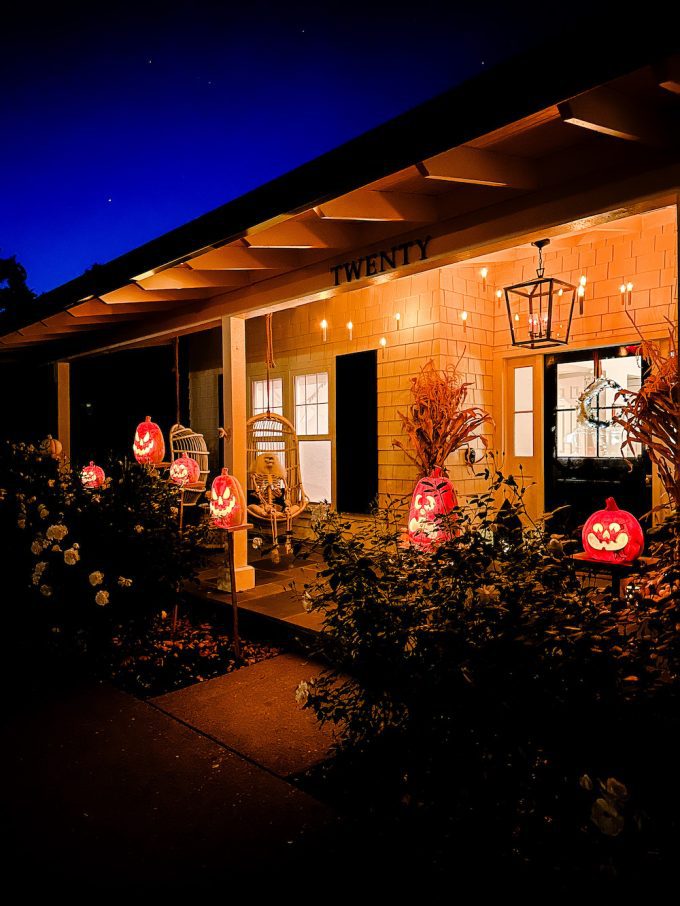 Every year I love to decorate our front porch for Halloween. You can see some of the past years' decorations here:
And each year it gets harder and harder to top the previous Halloween decorations. My kids love to get involved and come up with ways to make our porch spooky.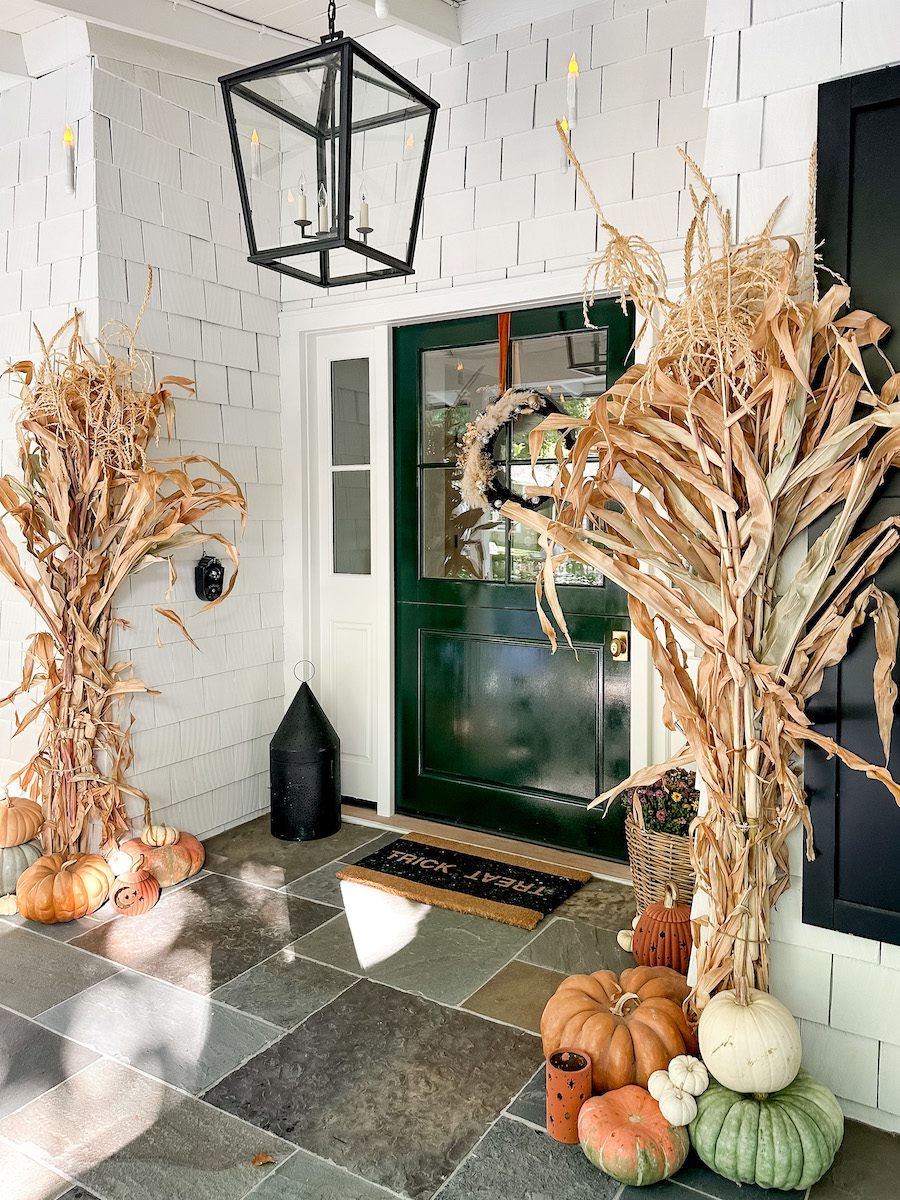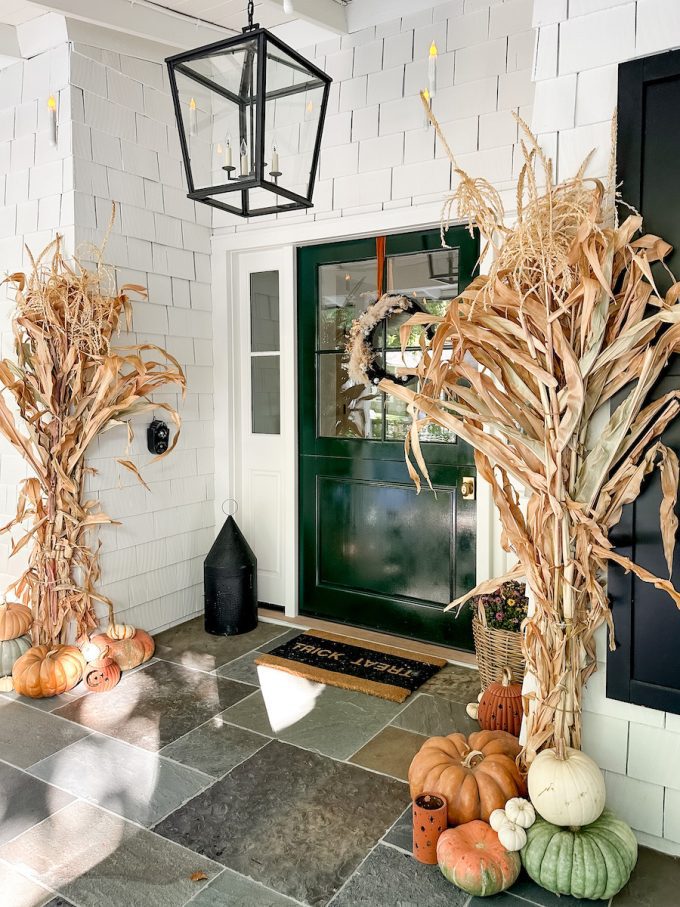 I tend to lean towards a more chic Halloween porch. So, this year, our porch is a bit of both. Floating jack o'lantern heads and hanging candles create a Halloween porch that feels a bit like a classic Halloween movie.
How To Decorate Your Porch For Halloween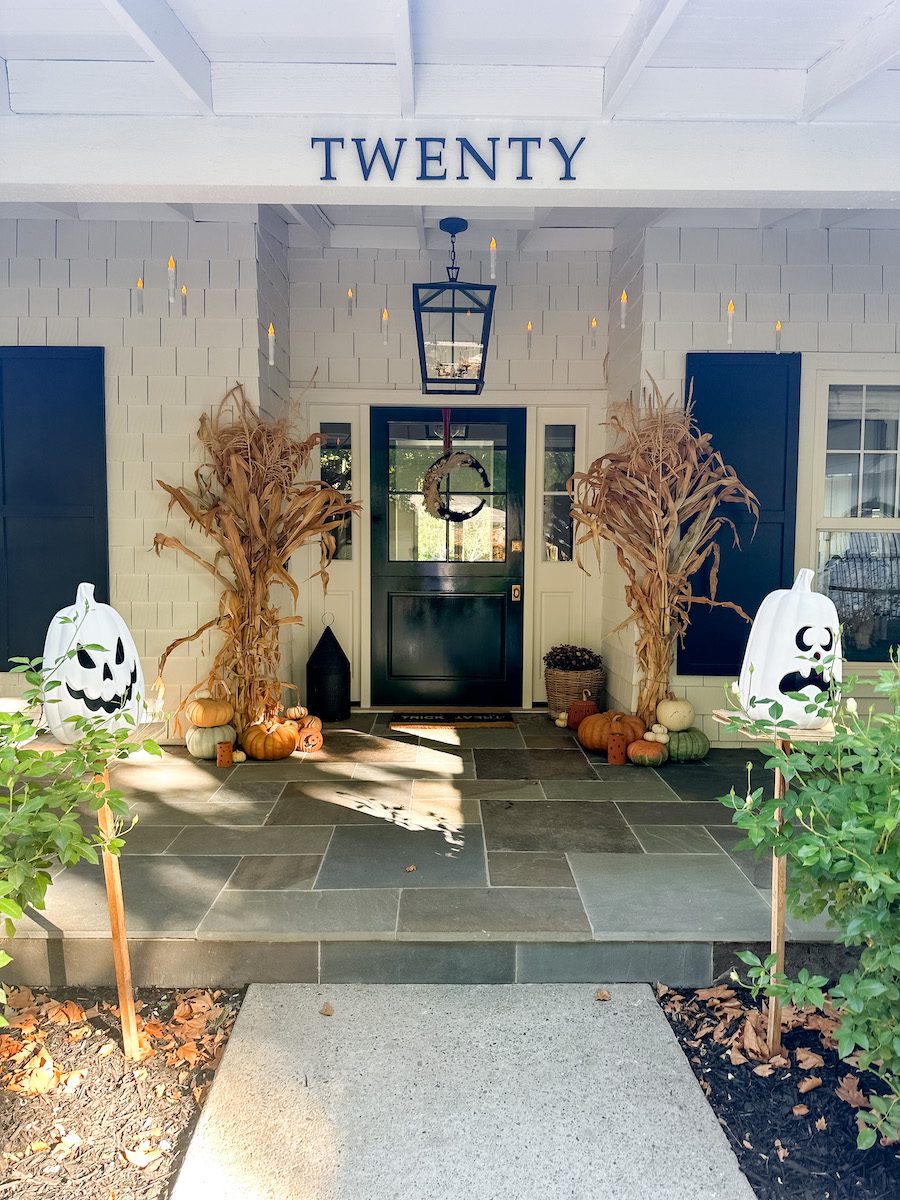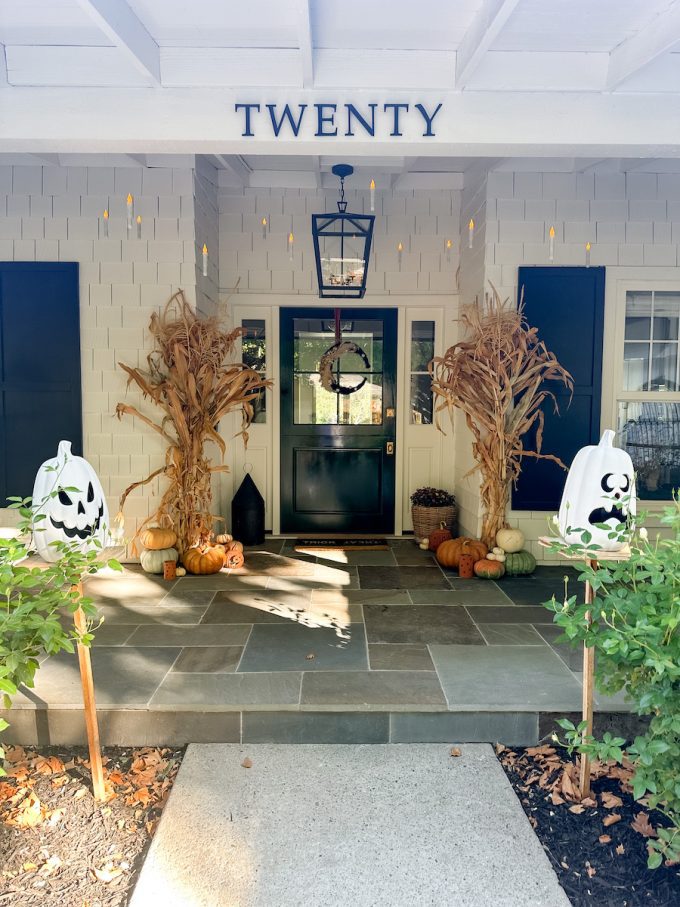 The thing I love about decorating for Halloween is that you can use your fall porch decor and add a little to it. Then once Halloween has passed, take down the spooky bits and you are left with the perfect Thanksgiving porch.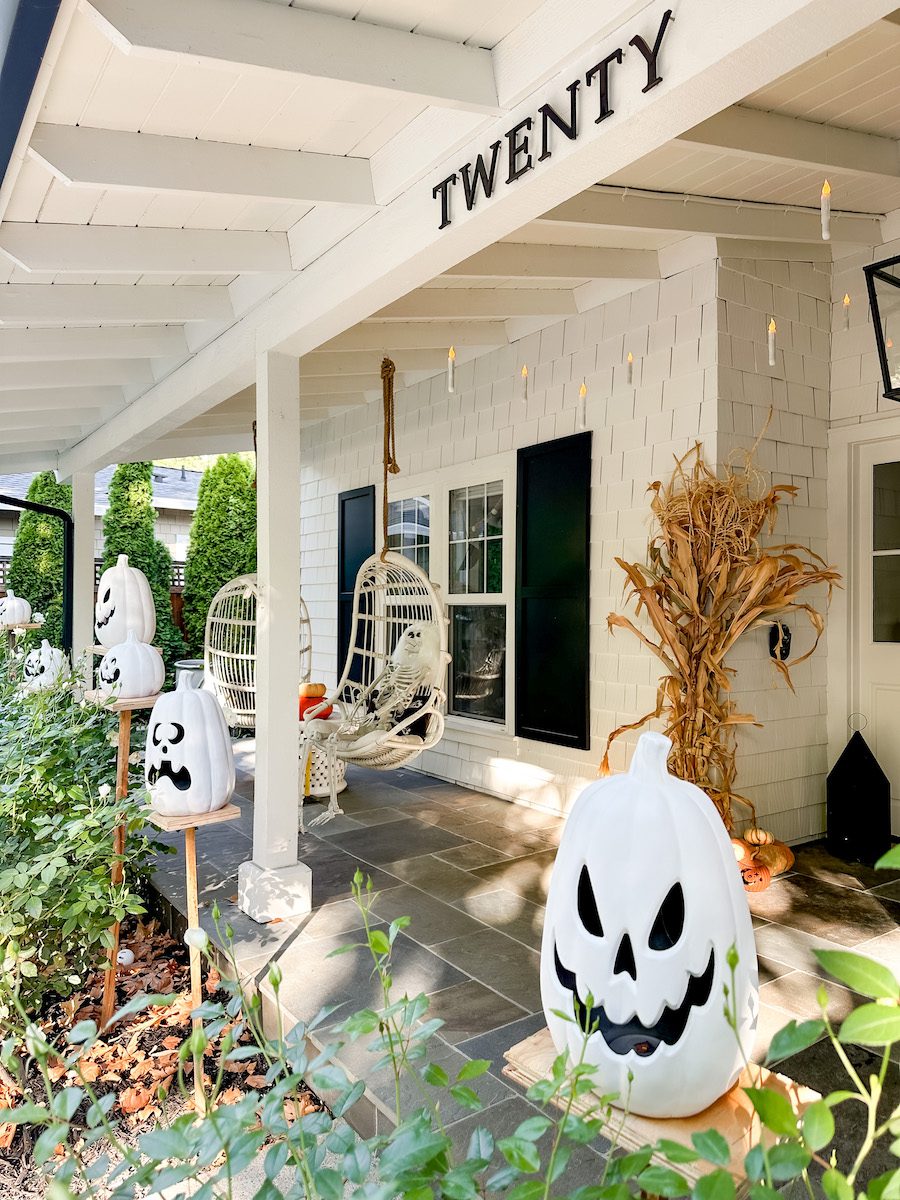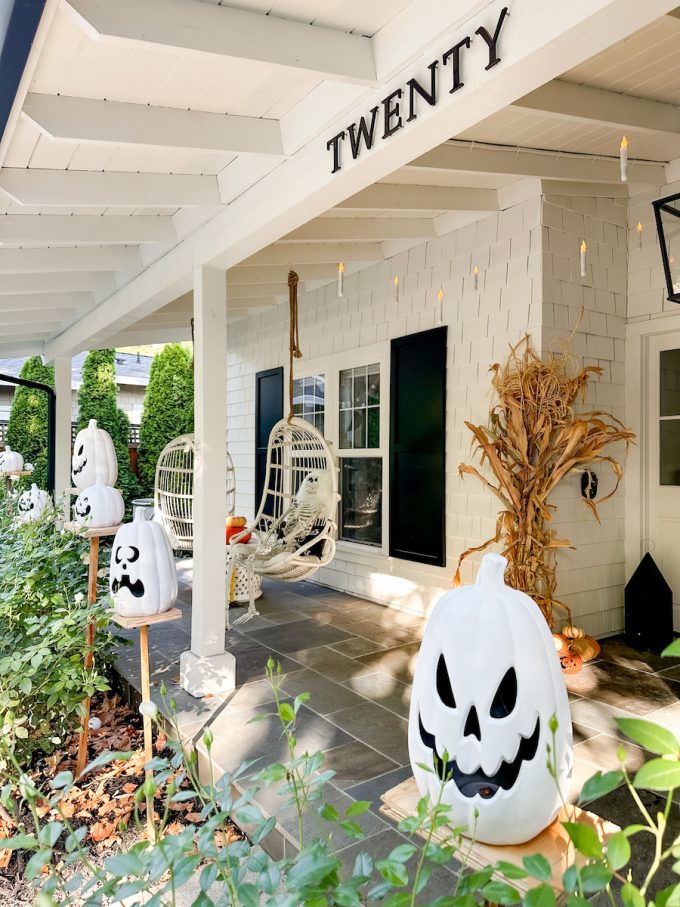 Pumpkins, cornstalks and mums are a great way to decorate your porch for fall. Adding lights and jack o' lanterns in October easily makes it ready for Halloween!
Floating Pumpkin Heads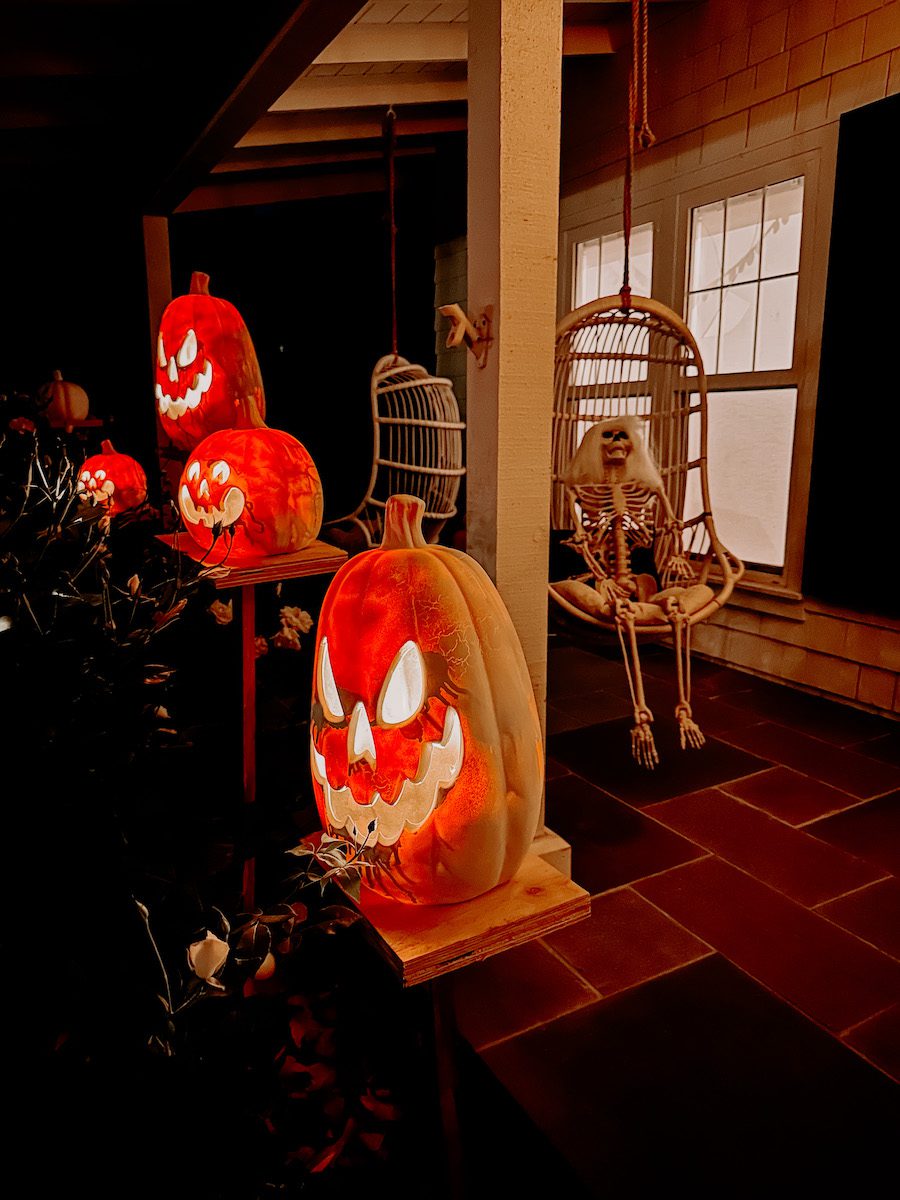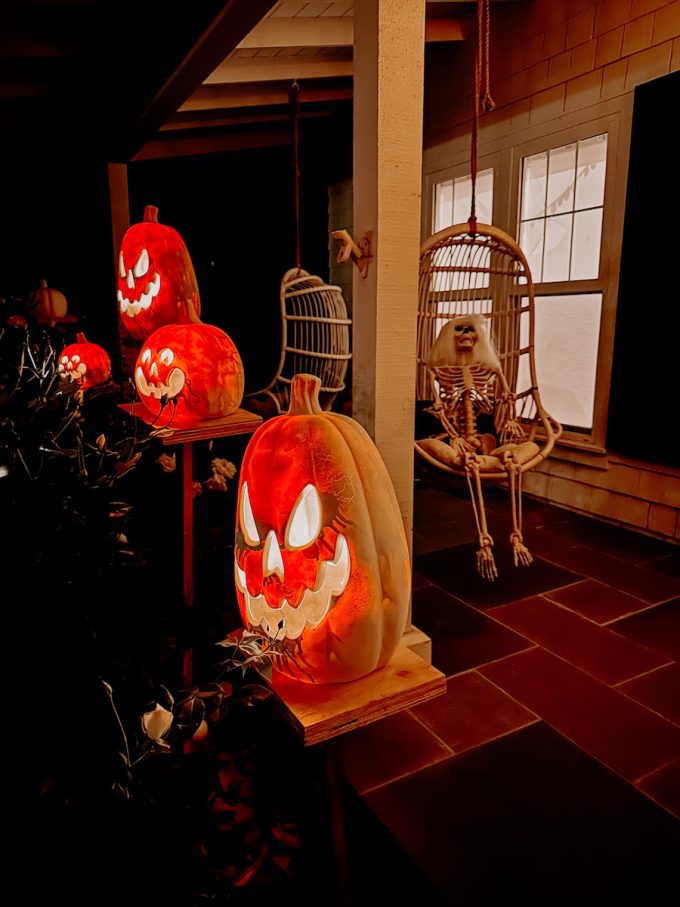 A few years ago we visited Nick's Cove up in Bodega Bay. They hosted pumpkin carving for the kids and at night they placed the carved pumpkins on wood stands and lit them up. It was so fun and the result was spooky and chic!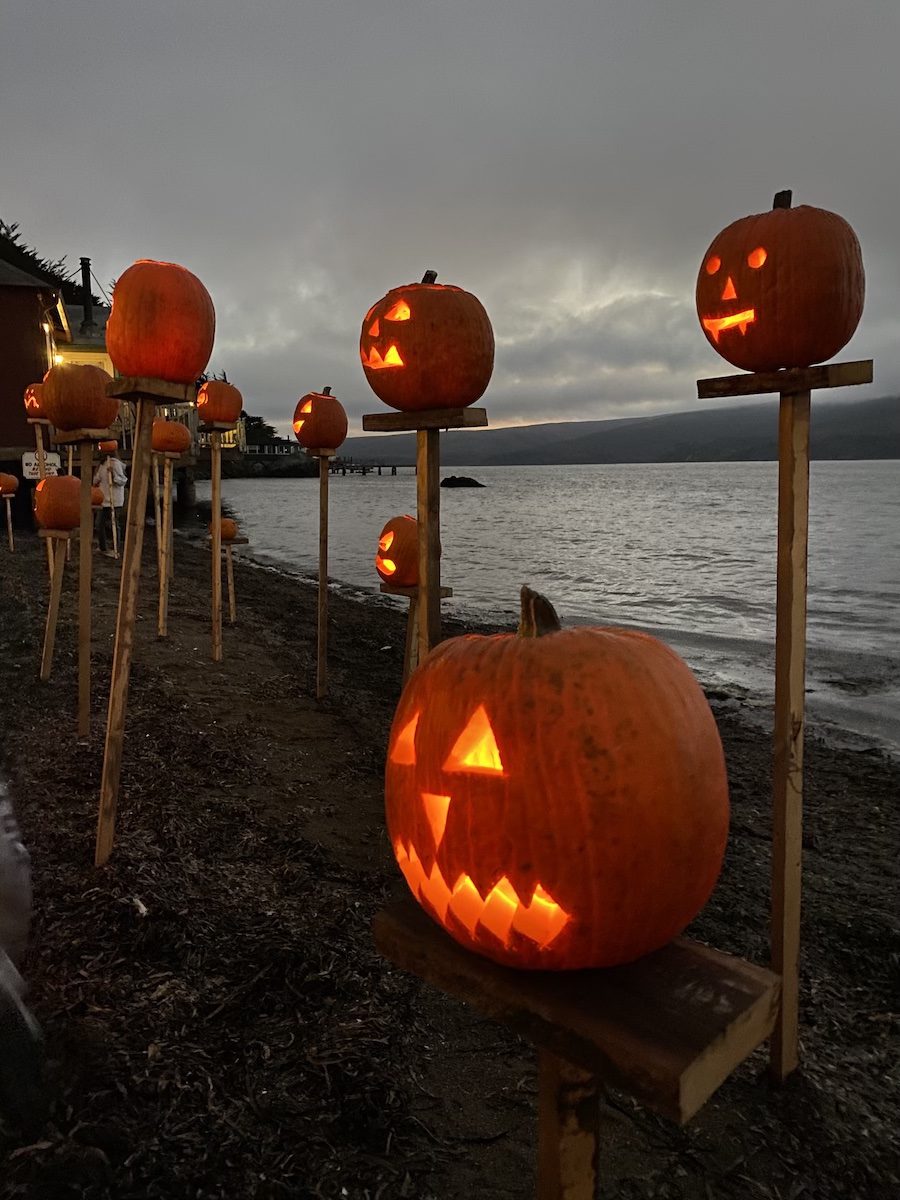 My husband came up with the idea to recreate this look in our front yard. He took 1×2 pieces of wood and nailed wood platforms on top. We placed the stands along our front porch.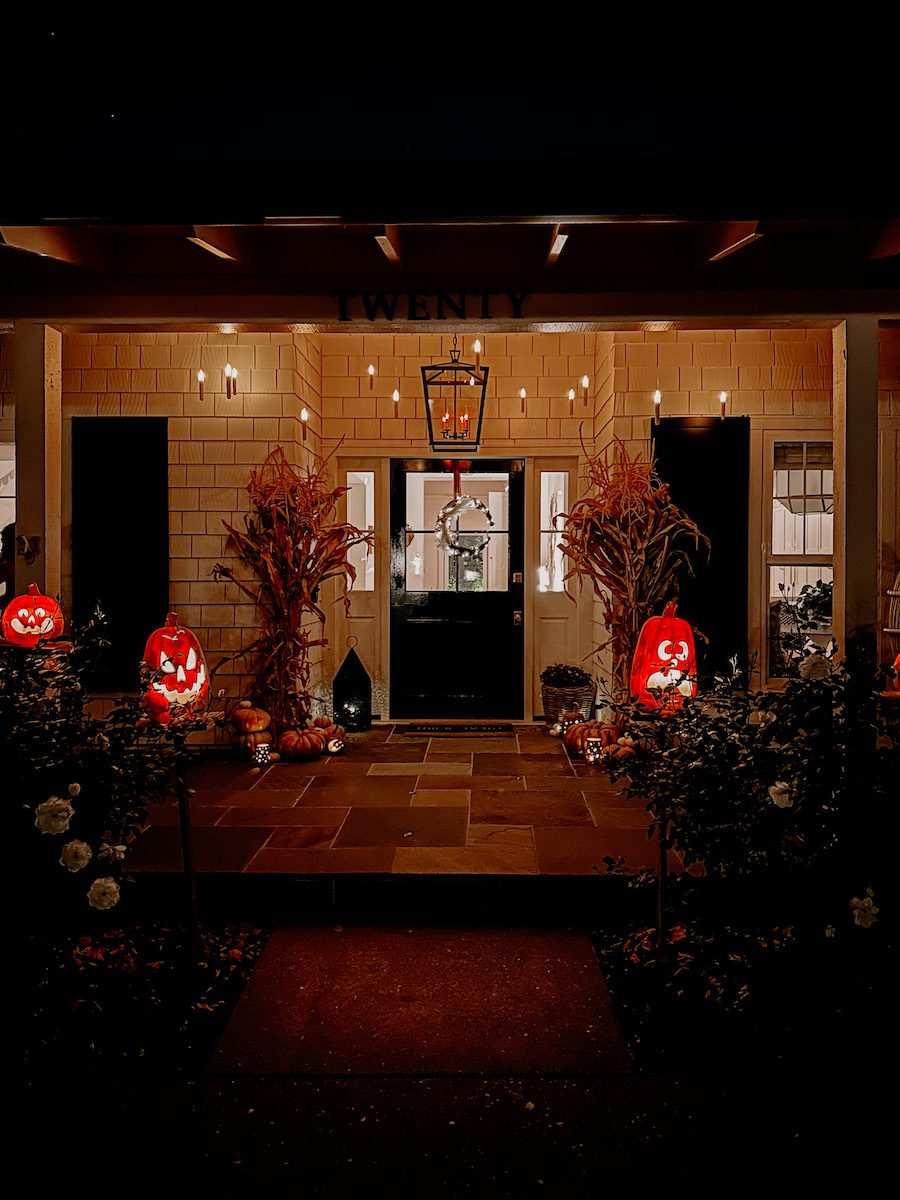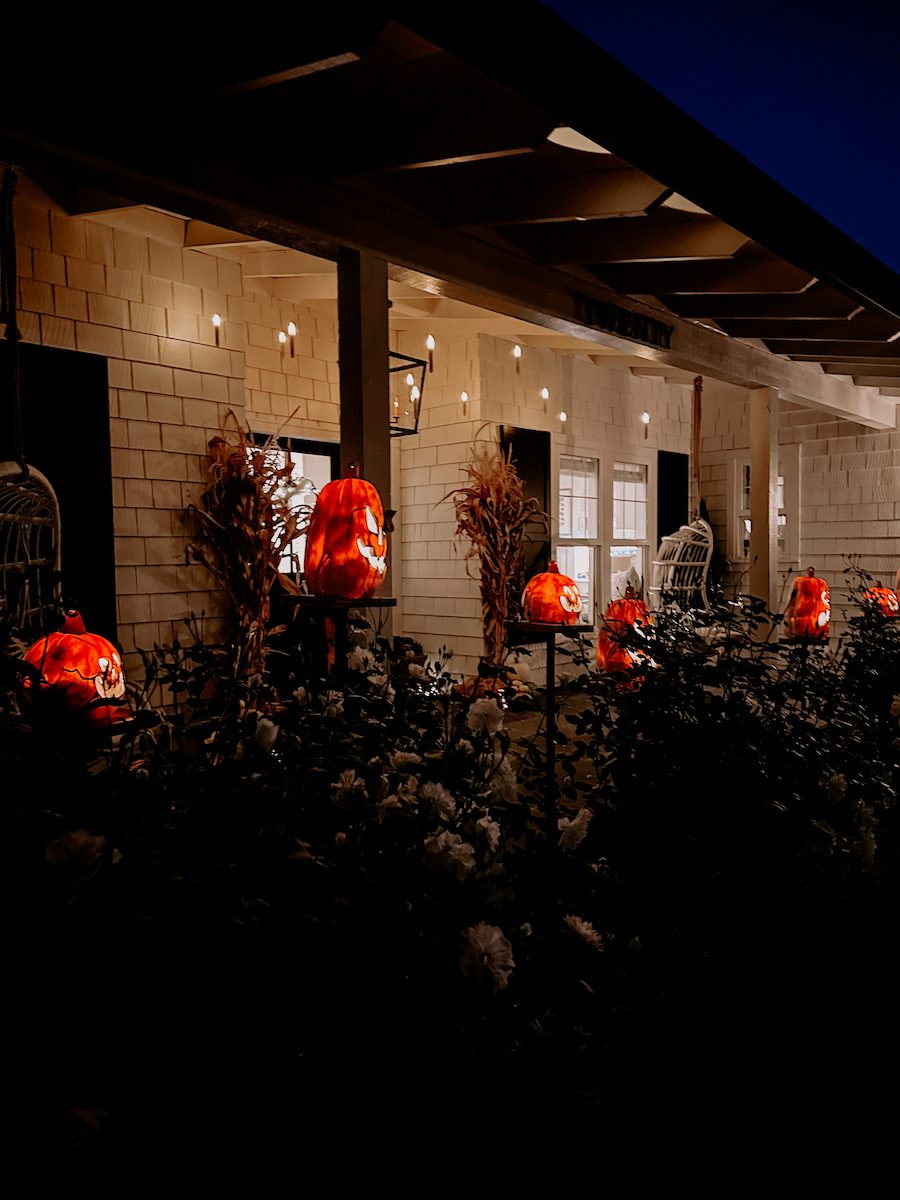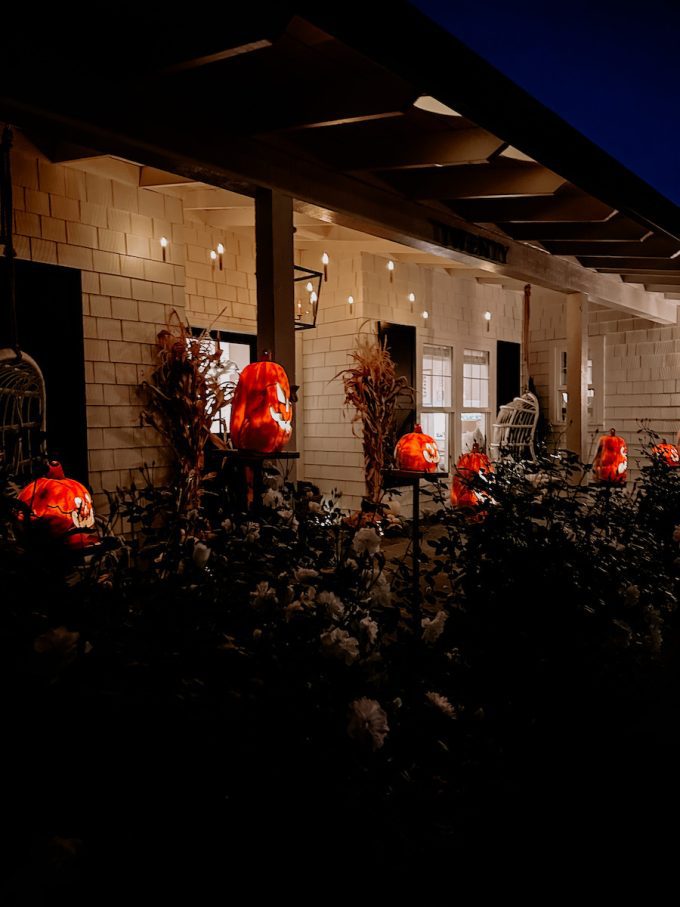 Then, I took faux jack o' lanterns and spray painted them white. I placed them on the wood stands and at night they light up and look like they are floating!
Cornstalks and Halloween Luminaries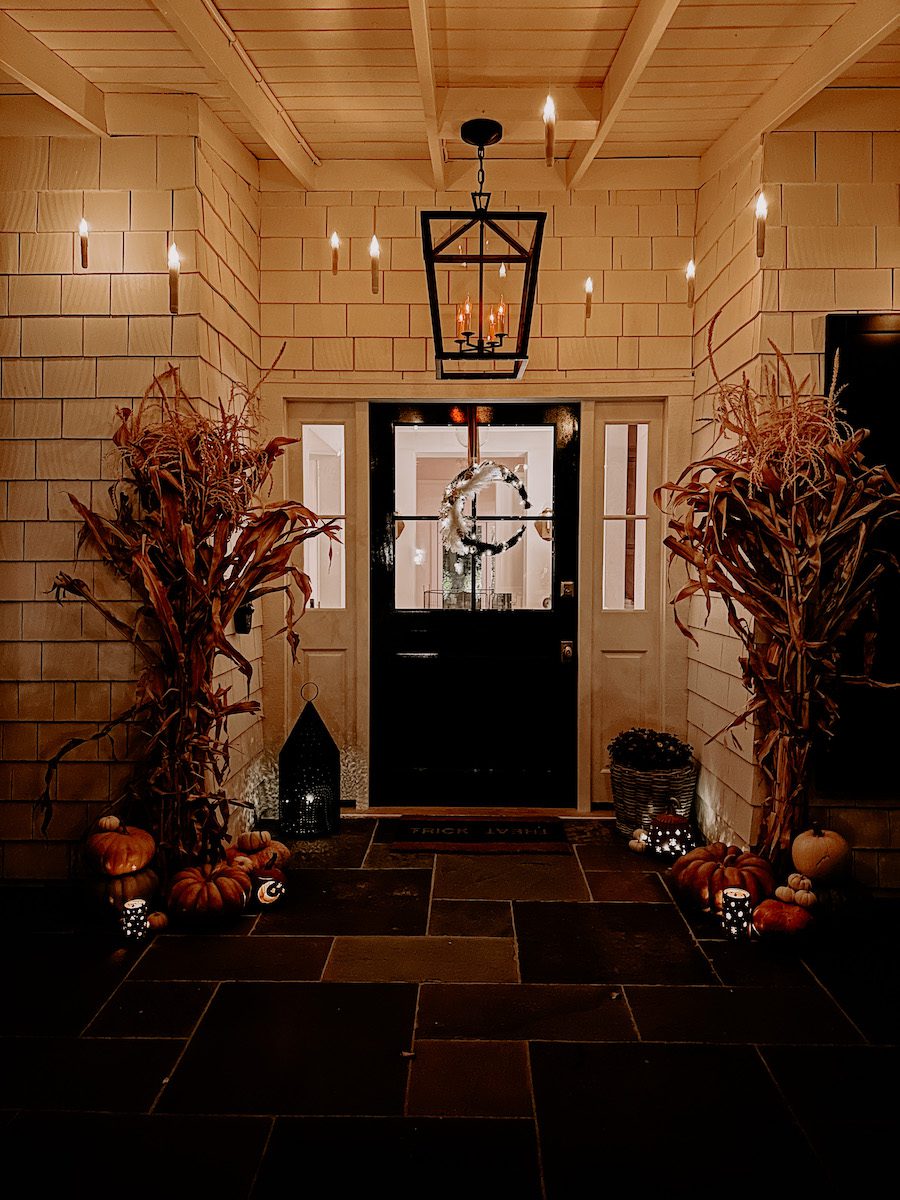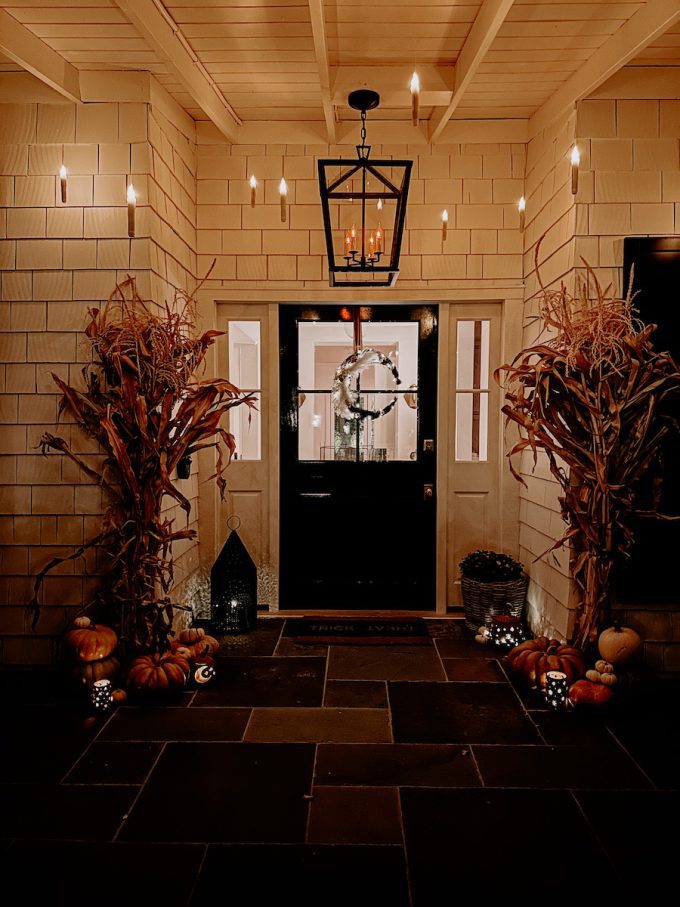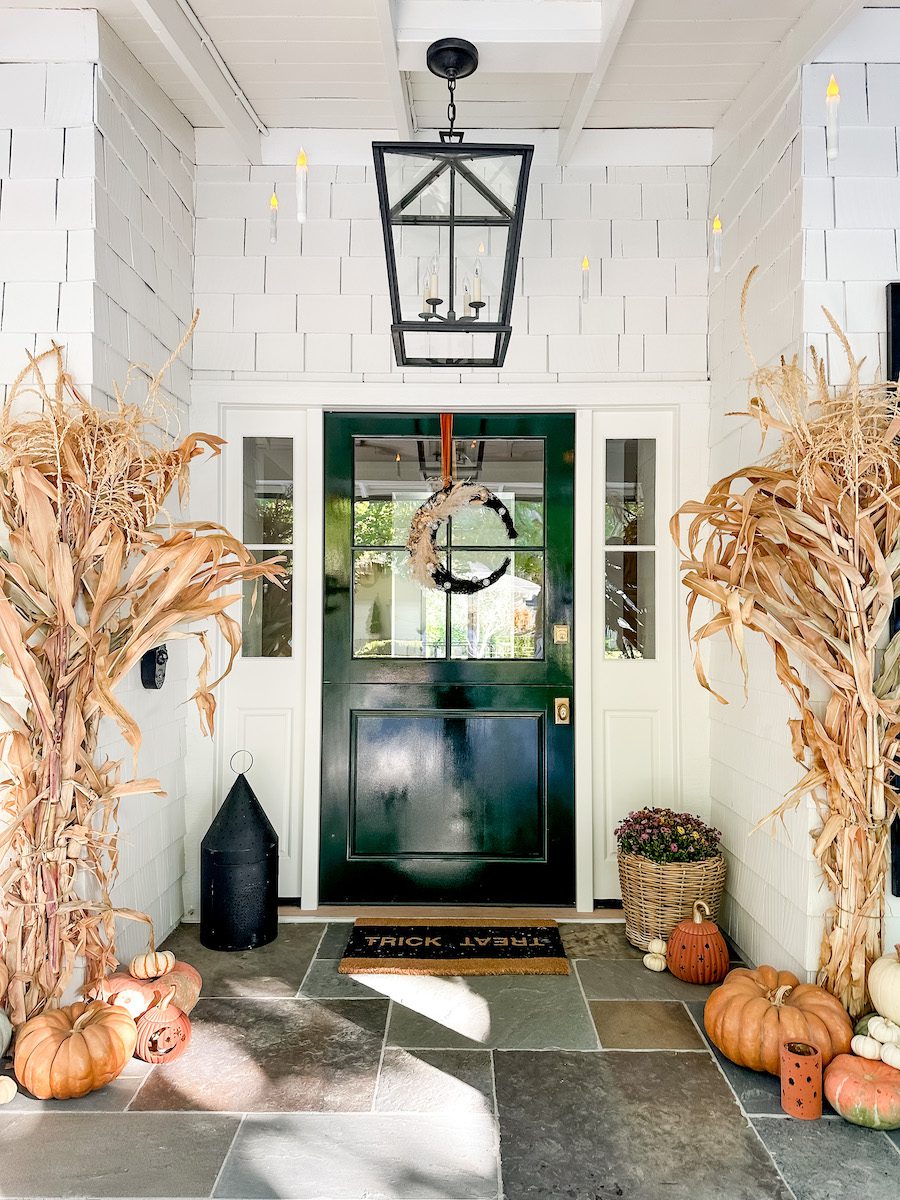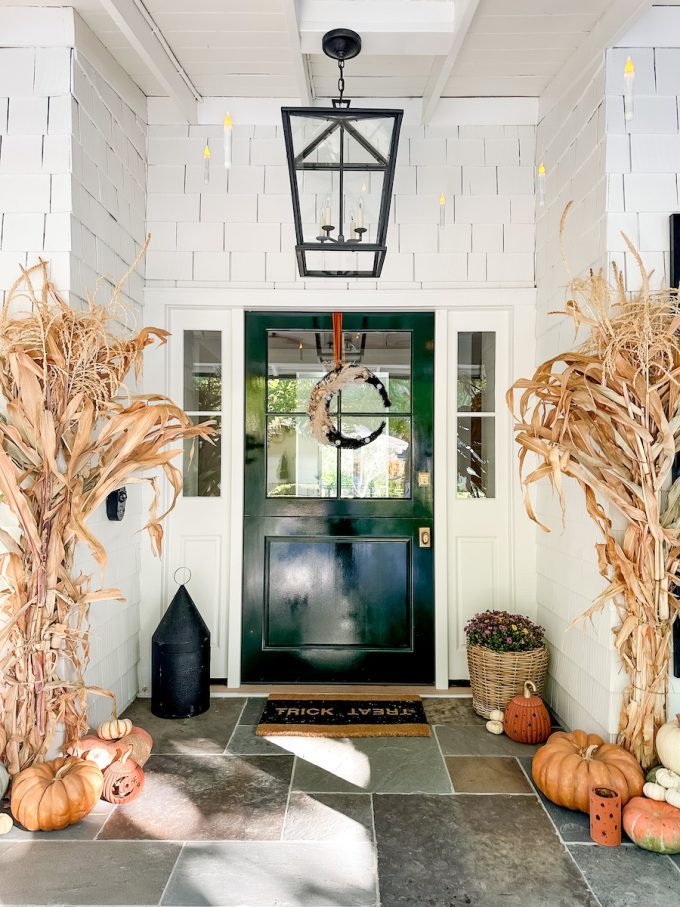 Cornstalks definitely add to my classic and chic Halloween porch. And I love any decorations that you don't have to store. You can buy cornstalks at your local nursery or grocery store and they are relatively inexpensive. The best part is, come November, they can be added to the green bin or your compost pile.
Hanging Candles on Your Halloween Porch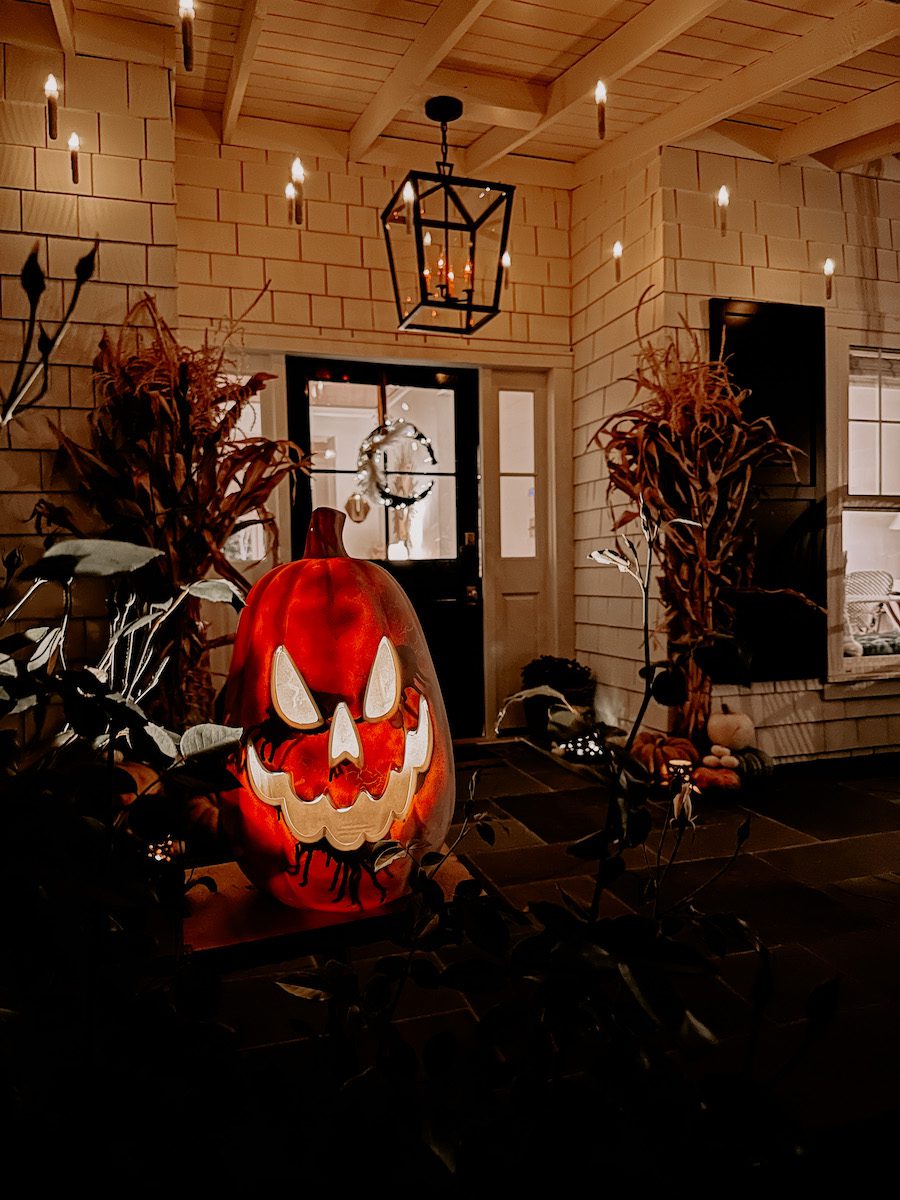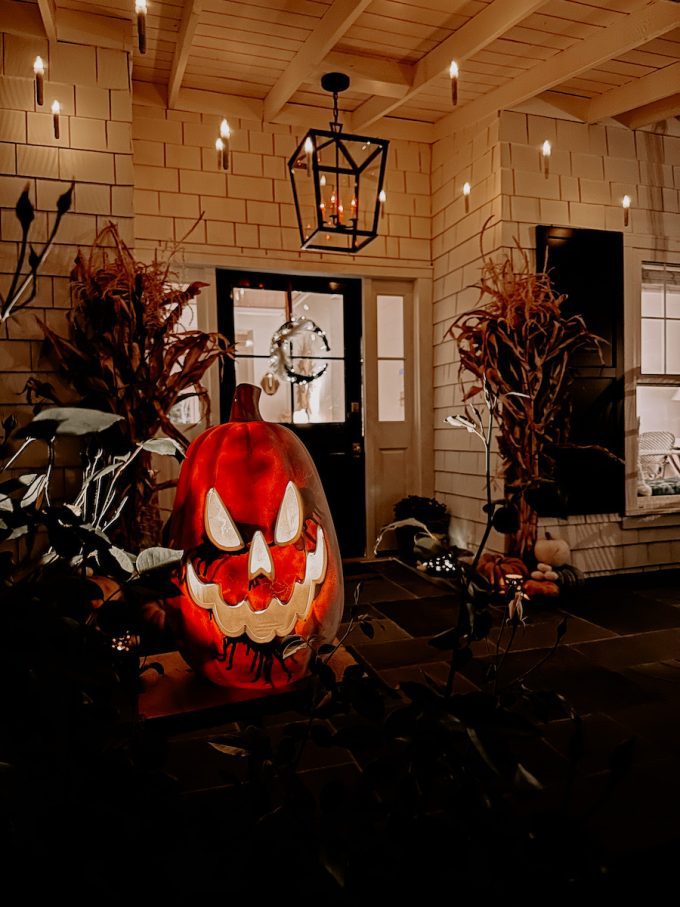 I'm a huge fan of using floating candles for Halloween. I have hung them from the ceiling on our porch for the past 3 years and last year I even hung them above our living room fireplace. This year I found the best box of candles from amazon. They even come pre-strung with fishing line and the kit includes everything you need to hang them!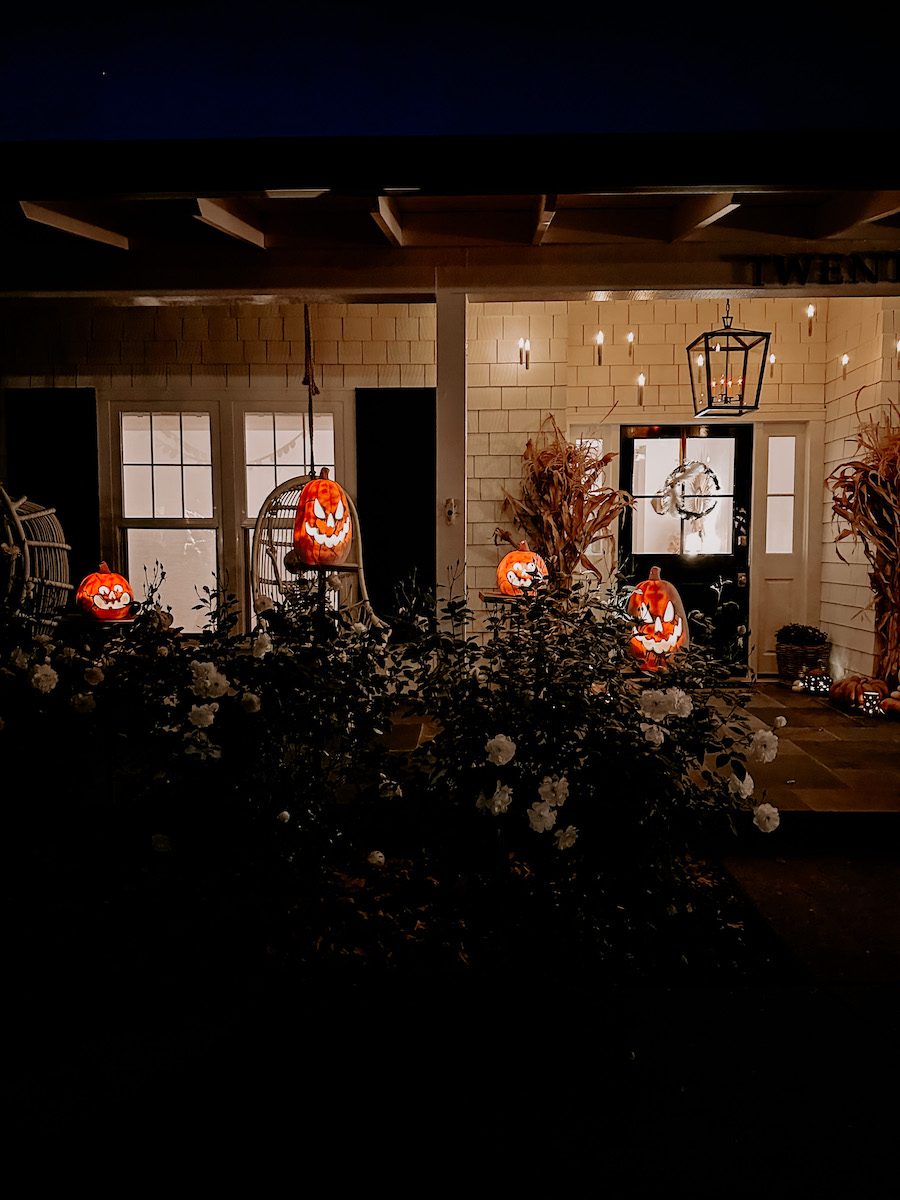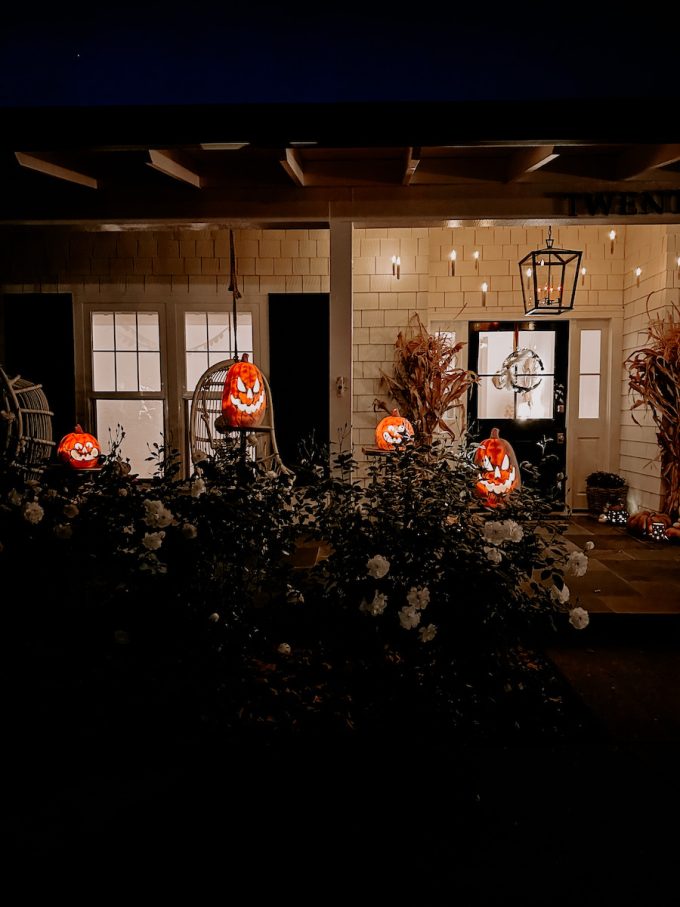 This makes it super easy to create a Chic Halloween porch.
More Halloween Porch Decorating Ideas
Here are more fabulous Halloween Porch decorating ideas! Click the links below to visit and get inspired!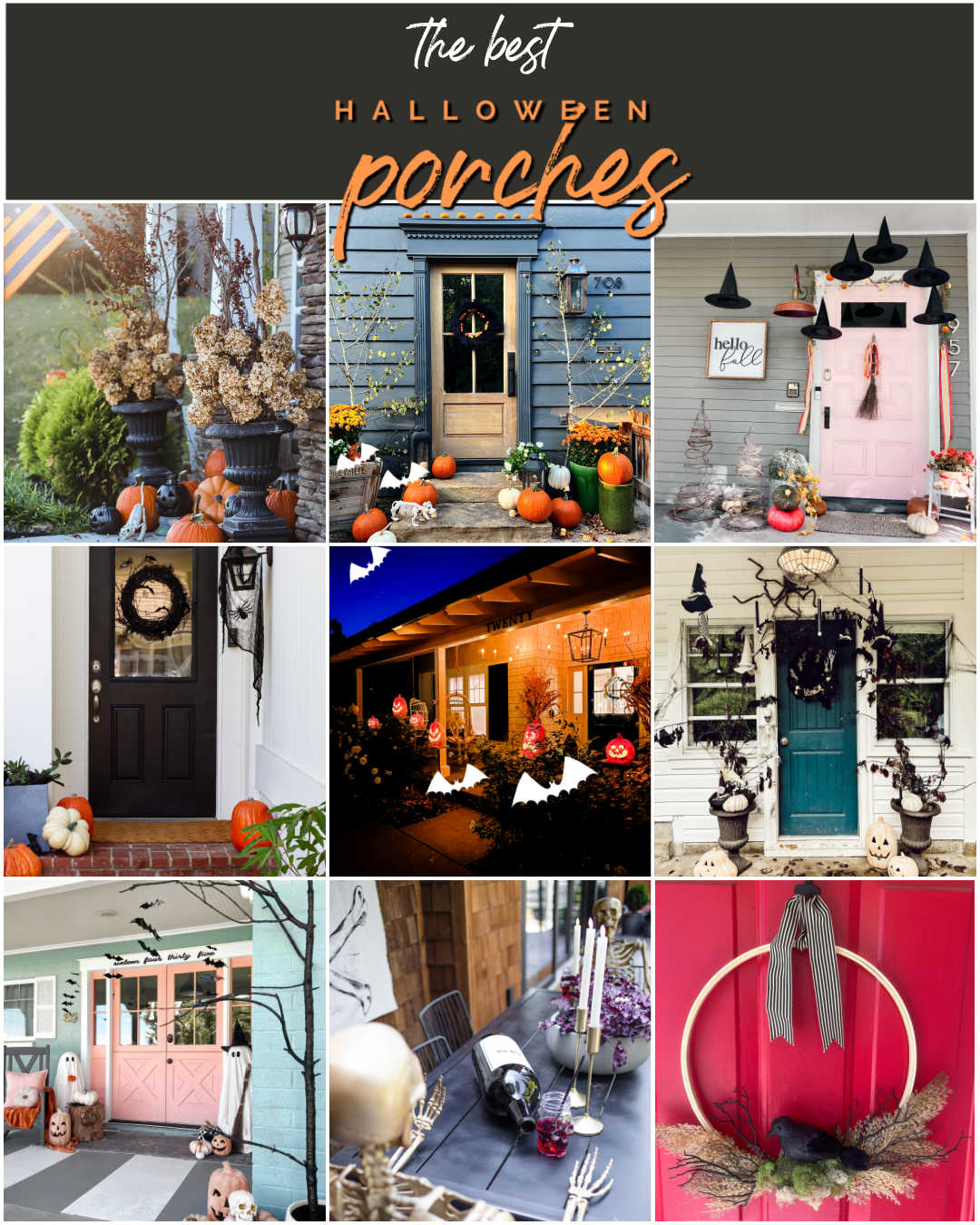 A Blue Nest | Creating a Natural and Spooky Halloween Porch
The Tattered Pew | How to Transform Your Yard into a Whimsical Halloween Wonderland on a Budget
Tatertots and Jello | DIY Pottery Barn-Inspired Witch Hats for a Spooktacular Halloween Porch
Zevy Joy | Nature Inspired Halloween Front Door Decor
Modern Glam | Scary Chic Halloween Front Porch
Hallstrom Home | Spooky Halloween Porch
Lolly Jane | Halloween Porch Decor Ideas
My Sweet Savannah | Halloween decor on our deck + DIY art
Today's Creative Life | Crow's Nest Wreath
Crescent Moon Halloween Wreath
In case you missed it, last week I shared this DIY Crescent Moon Halloween Wreath. I am still obsessed with it. It definitely adds to the Scary Chic vibe for my Halloween front porch.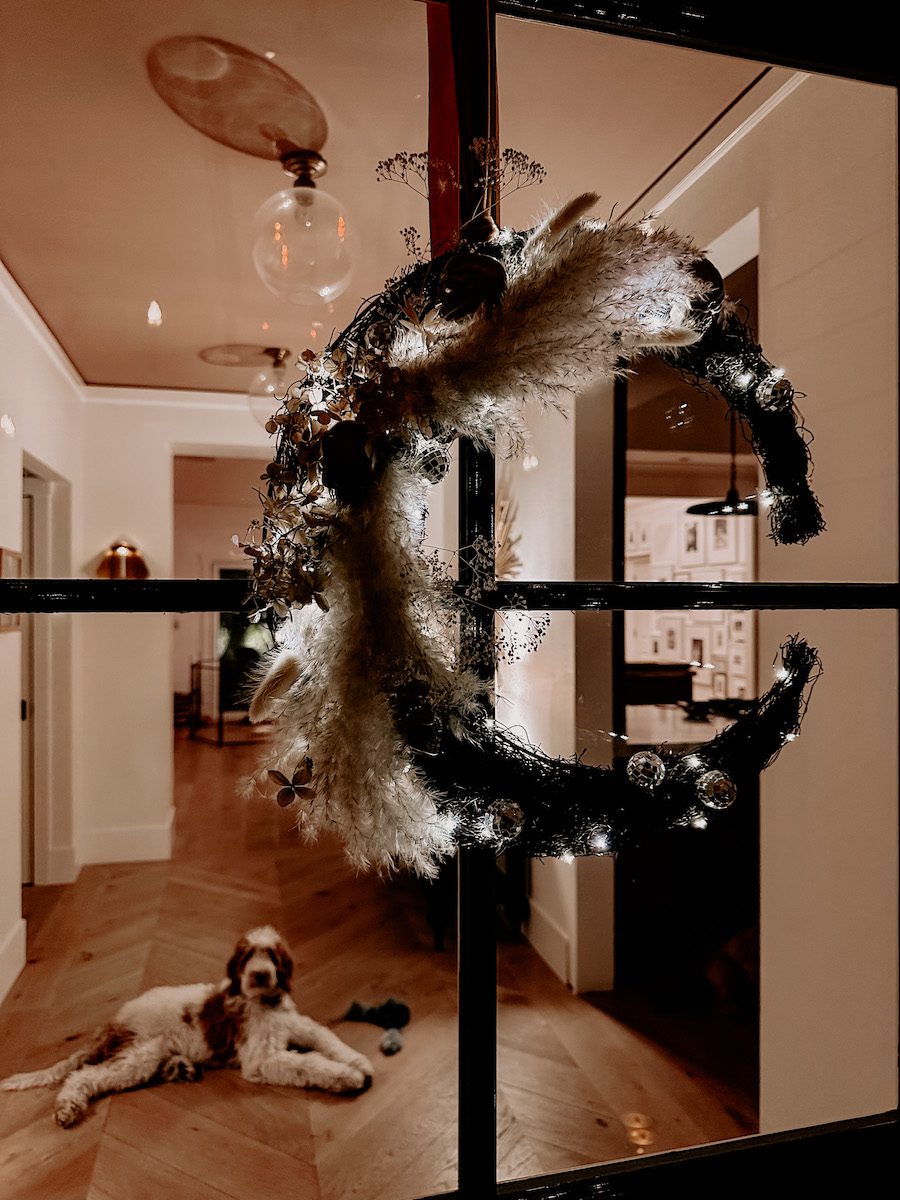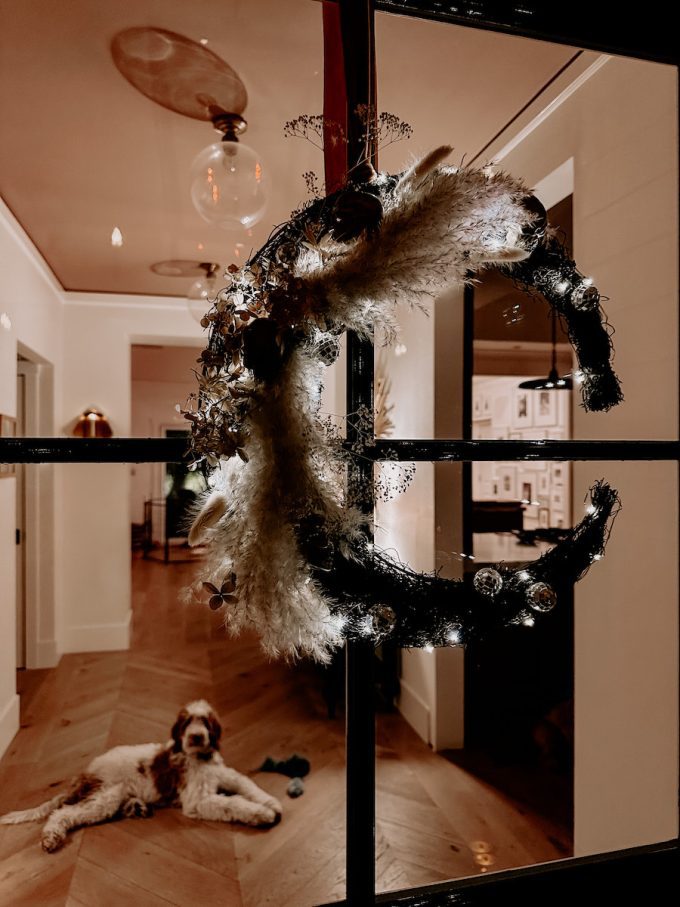 Get the full tutorial HERE.
Happy Halloween!
Save this Pin For Later