This fall I have created this Fall Farmhouse Coffee Bar. Nothing says cozy like grabbing a cup of coffee and staying awhile!
It's finally fall! And fall makes my nesting instinct kick in full swing. I love to make the house cozy and inviting. Making you want to stay awhile! One of my favorite things to style for each season is our bar cart.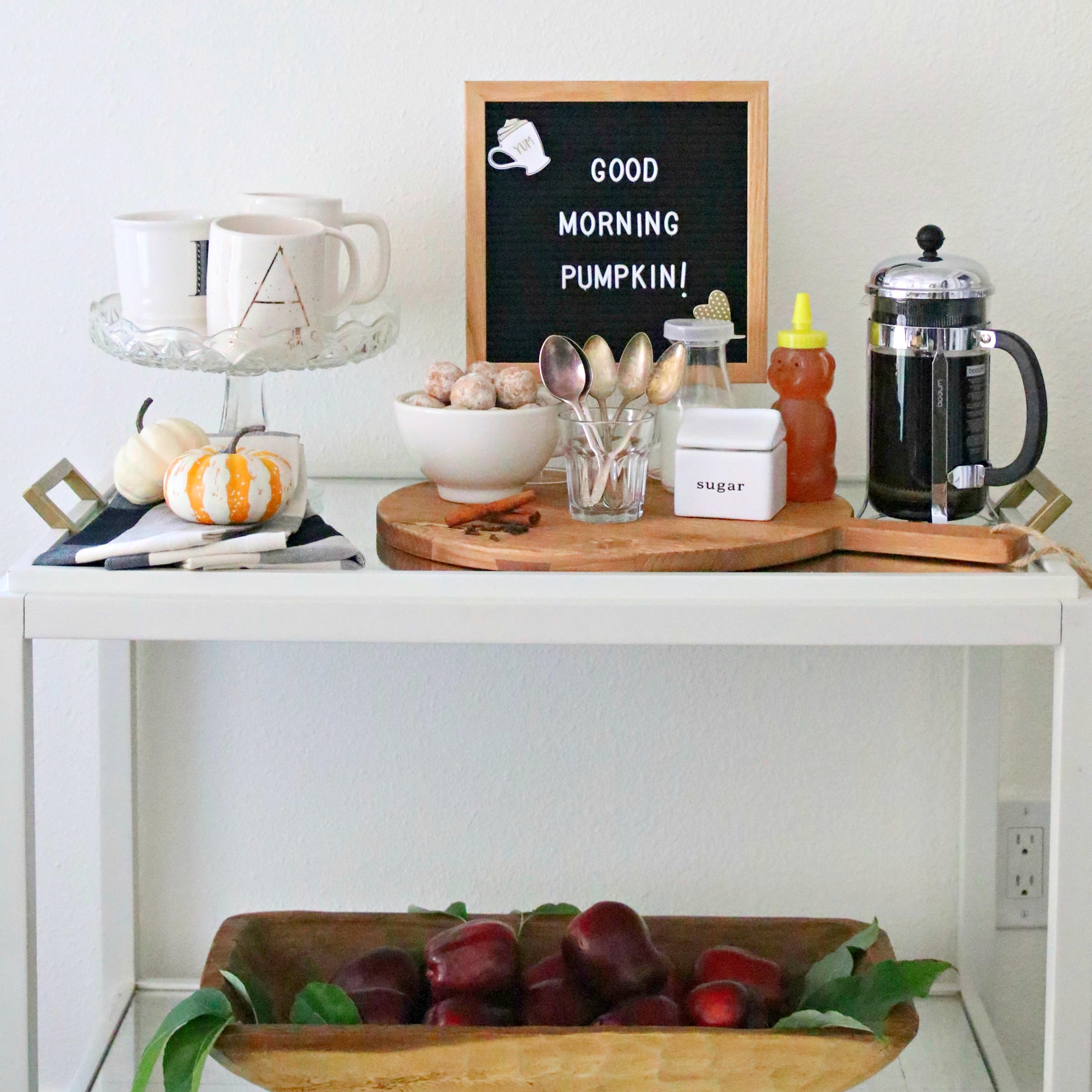 How To Create A Fall Farmhouse Coffee Bar
Creating this coffee bar was easy. Just gather all the coffee essentials! Mugs, coffee and all the fixings. Having all everything at hand makes this coffee bar perfect for relaxing.
The key to making your bar cart functional is to create areas for each item. I used this glass cake stand to hold the mugs. And I utilized my favorite wood cutting board as a softer surface to mix your coffee on. And a simple juice glass holds the spoons to stir your coffee.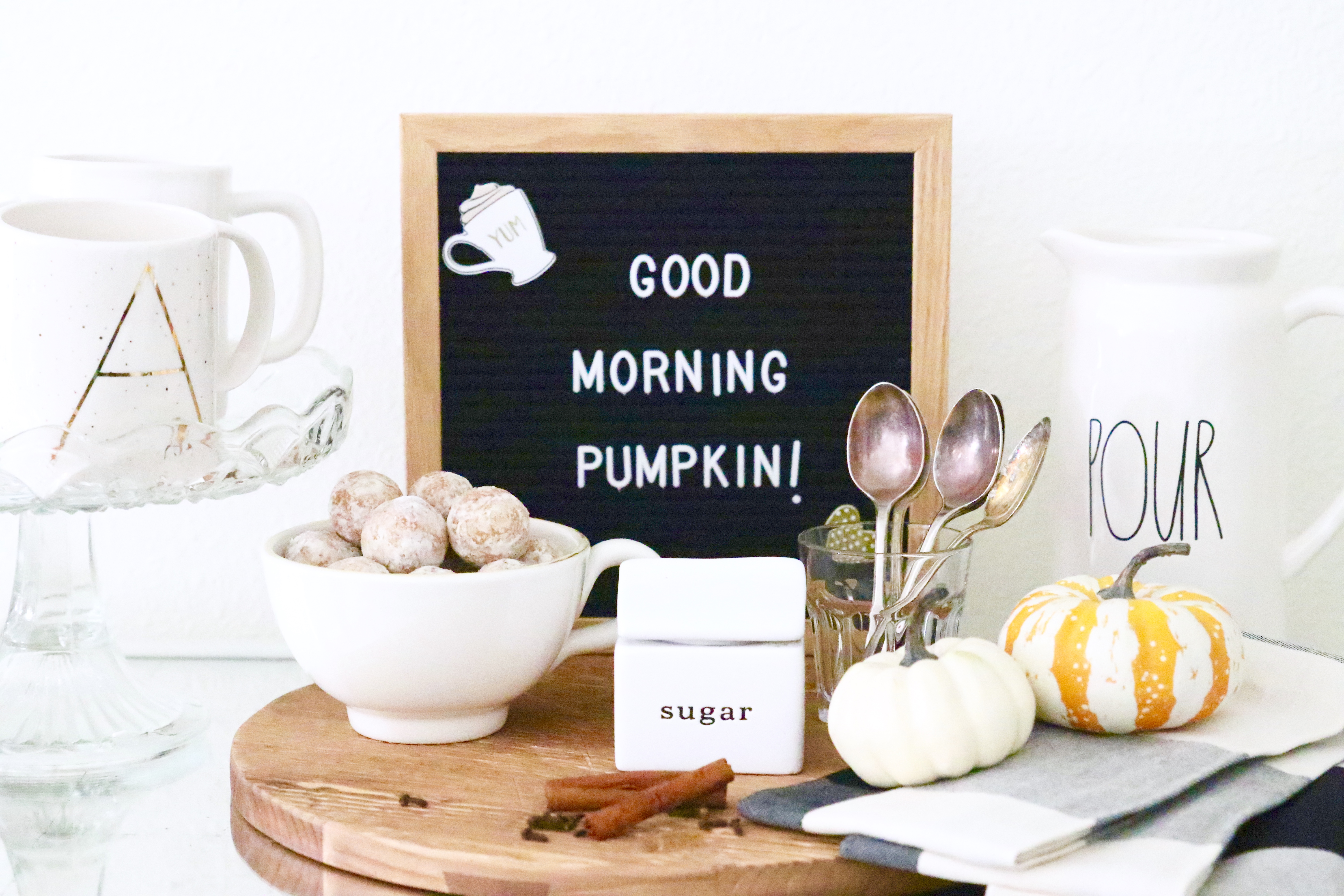 Lettered Board Fall Sayings
I used my RetrogramBoard letter board and created this fun saying "Good Morning, Pumpkin!". Some other fun sayings for fall are:
I'm so glad I live in a world where there are Octobers – L.M. Montgomery
Eat, Drink and Be Scary
It's all a bunch of Hocus Pocus
Keep Calm and Get Your Pumpkin On
Happy Pumpkin Spice Season
I'll Take Pumpkin Everything, Please
Pumpkins, Candles, Fuzzy Socks, Coffee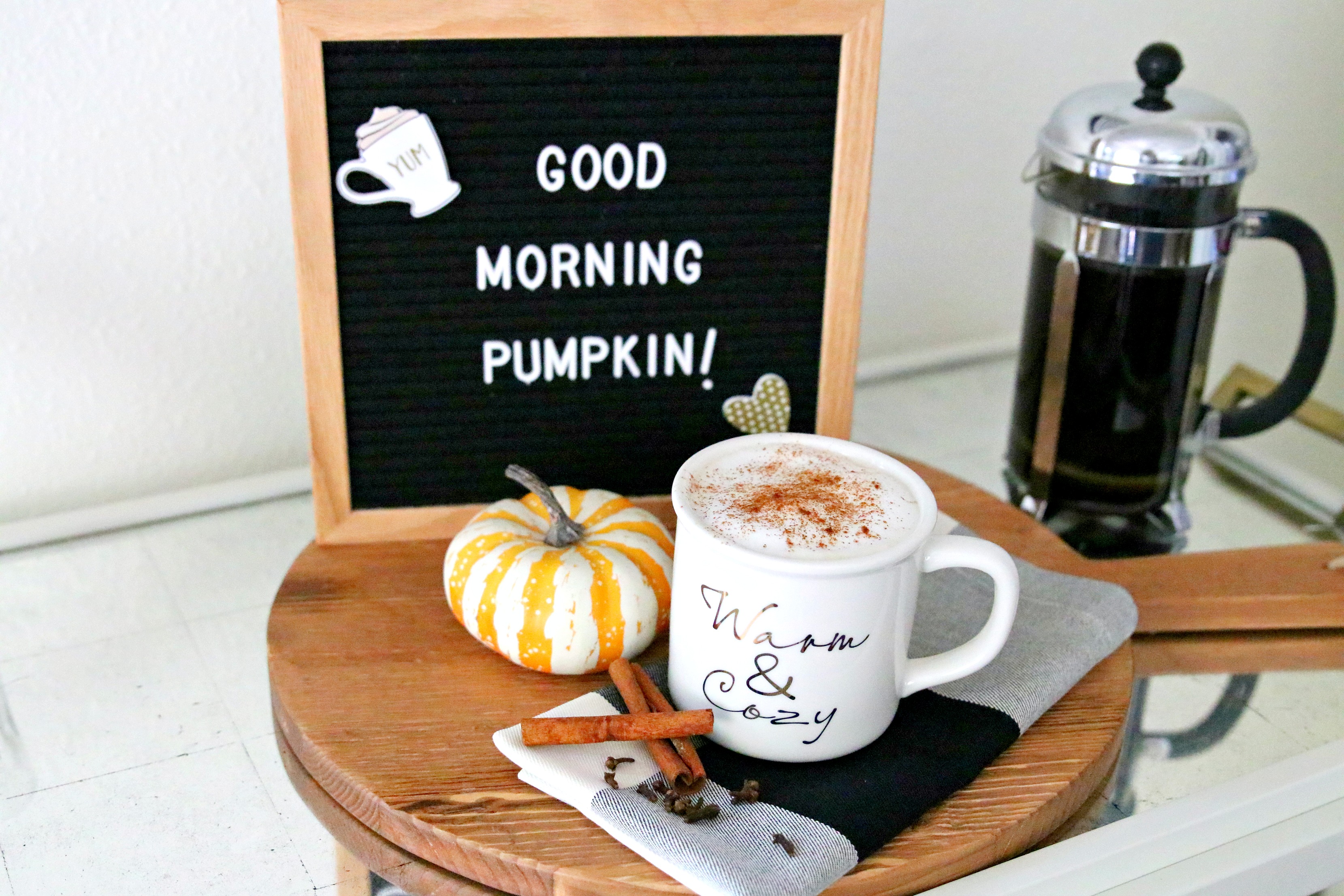 My favorite coffee right now is my Paleo Pumpkin Spice Latte. This recipe allows you to mix the pumpkin spice addition in a large batch which would be perfect for a Sunday brunch or other festivity. Just add it to your coffee for the perfect fall treat!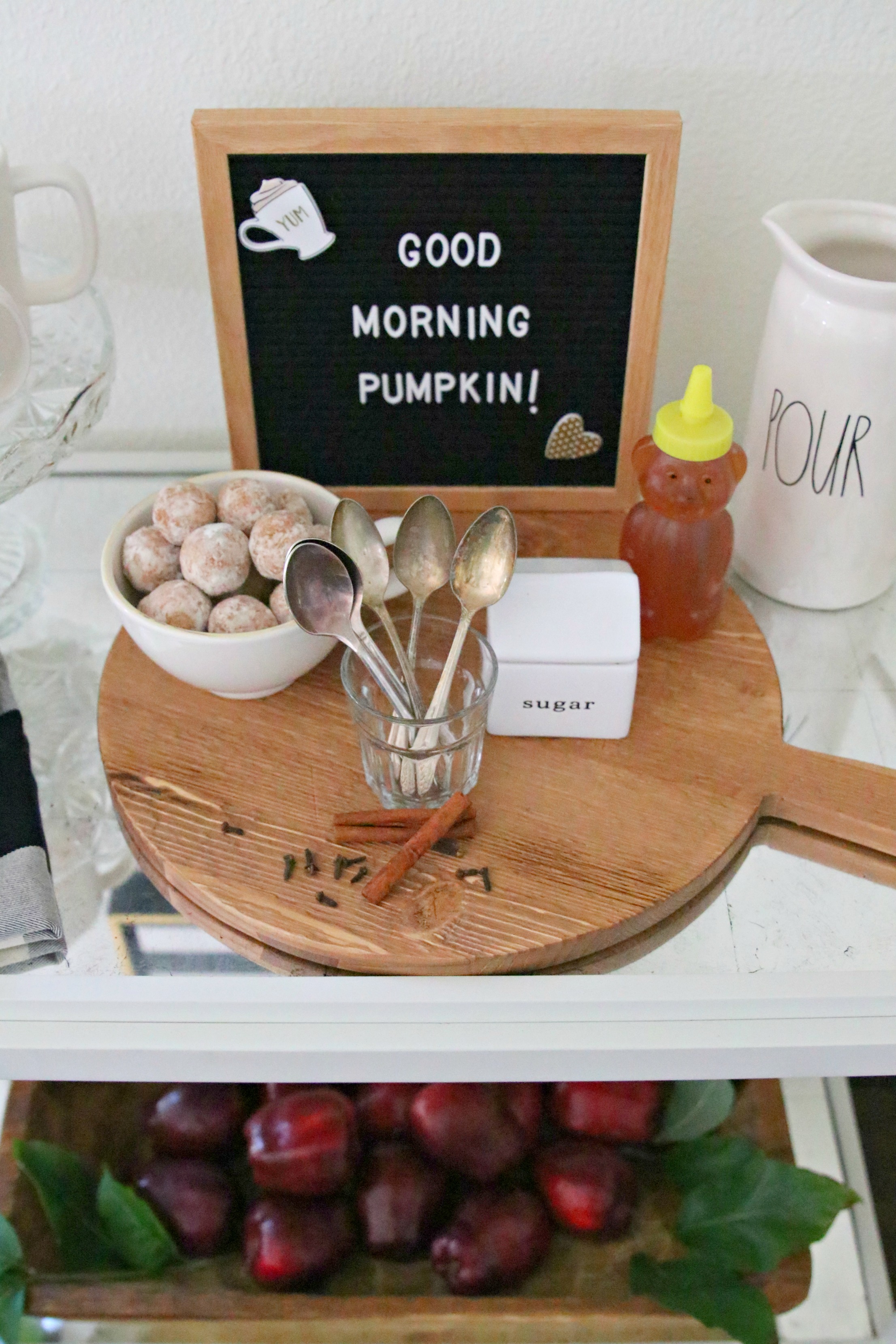 Nothing says fall more than pumpkins and apples, right? I filled the bottom shelf of my Fall Farmhouse Coffee Bar with a dough bowl full of red apples. I love the pop of color that it adds to this neutral vignette, don't you?