Learn how to Pack Your Carry-on Bag For A Week vacation! Carry-on packing tips and ideas for packing a suitcase to maximize space.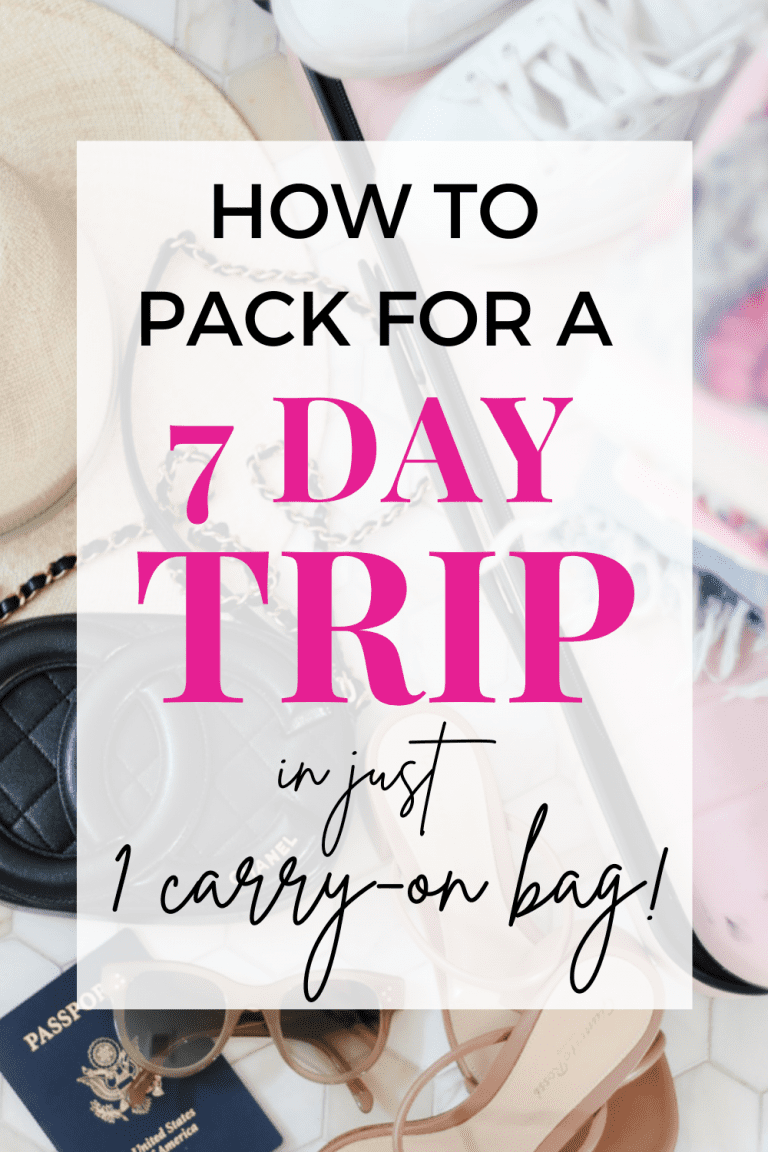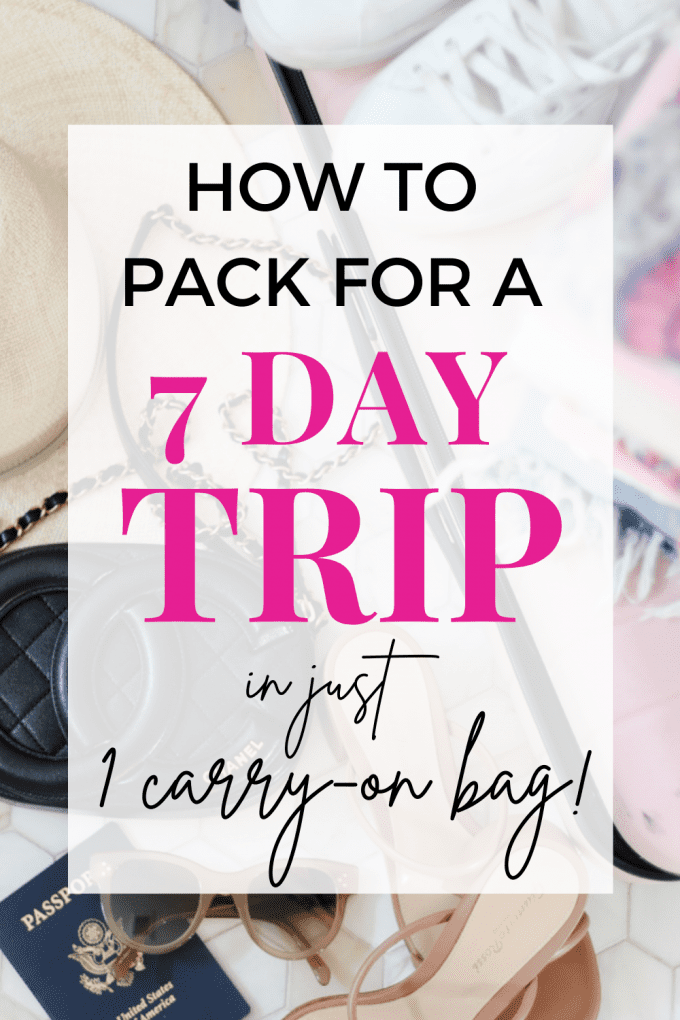 How To Pack Your Carry-on Bag for A Week Long Trip!
Table of Contents
We just got back from a lovely family vacation in Nantucket. You can see all the pics and details of our trip HERE. It feels so good to be able to travel again! I didn't realize how much I missed it!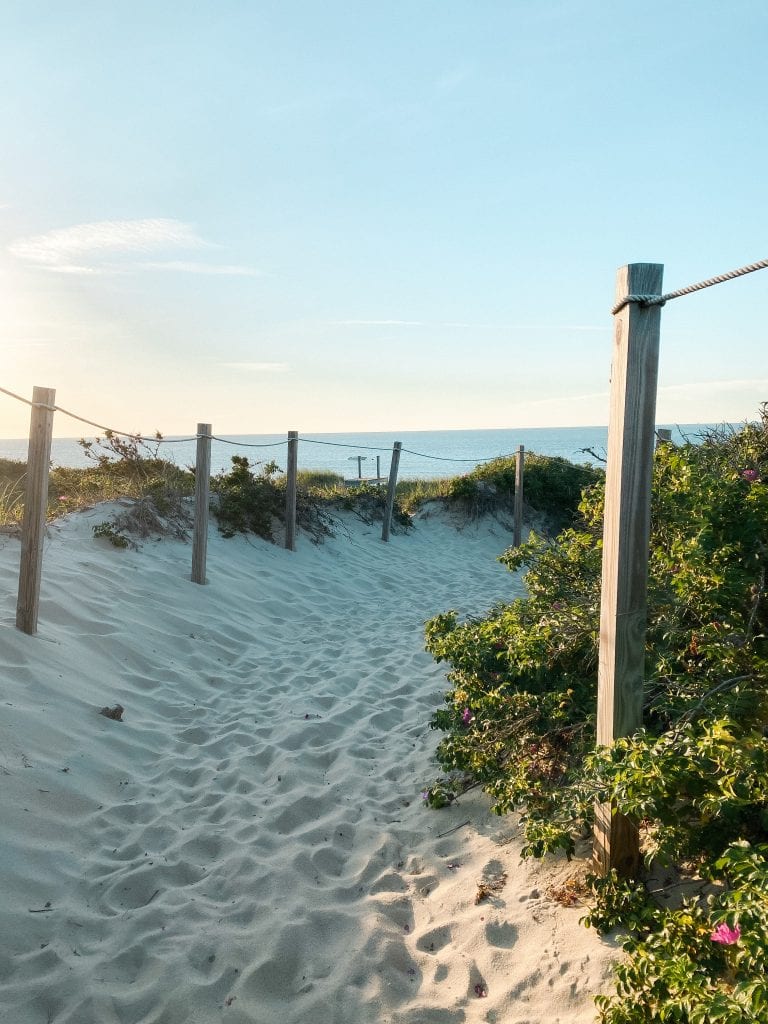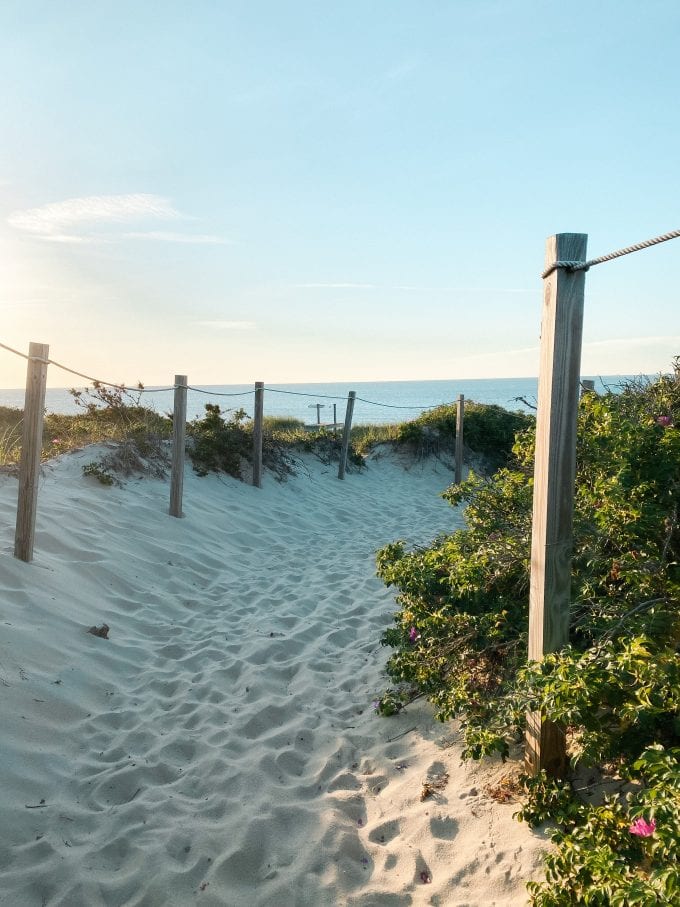 Usually, we are a bit travel-obsessed and generally have some sort of trip or getaway planned most months. All of that traveling has taught me how to pack a carry-on for a 7 day trip. I have figured out how to squeeze a week's worth of outfits into one small suitcase and I am excited to share my tips with you today.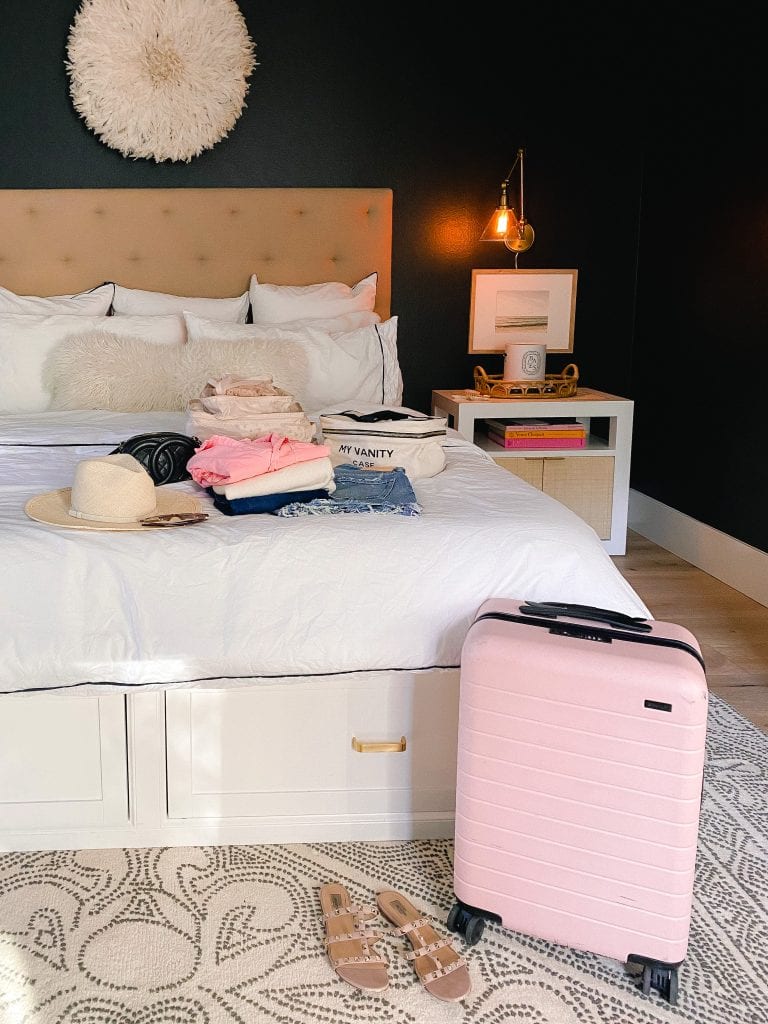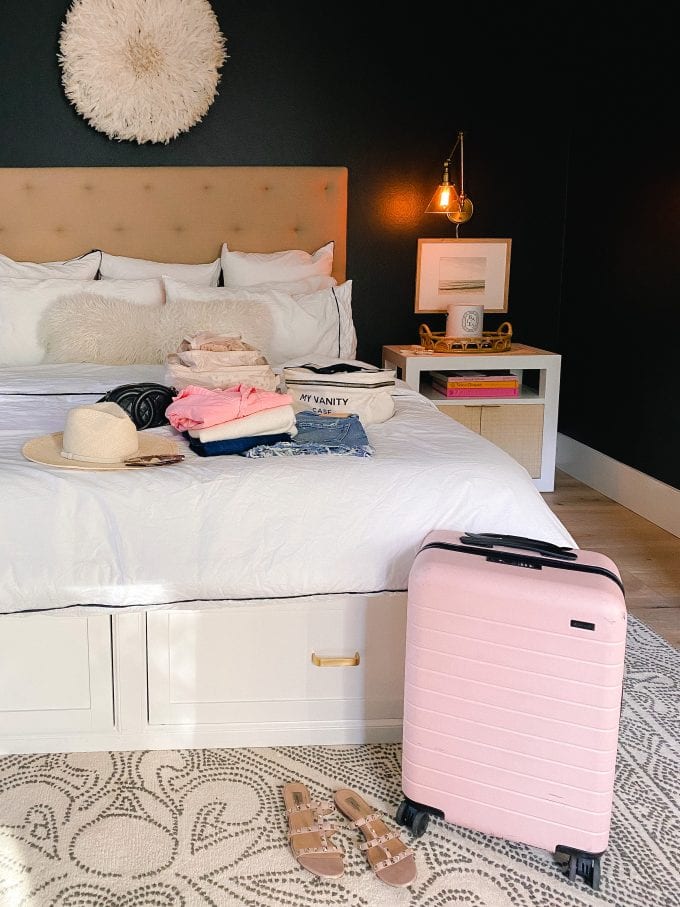 I have wanted to write this post for awhile now. So, I was thrilled when Annie, Mary Ann and Cindy invited me to join them in sharing our summer travel packing tips. There are so many great summer travel ideas linked up. Be sure to visit their posts linked at the bottom of this post!
How I Pack My Suitcase For A Week Vacation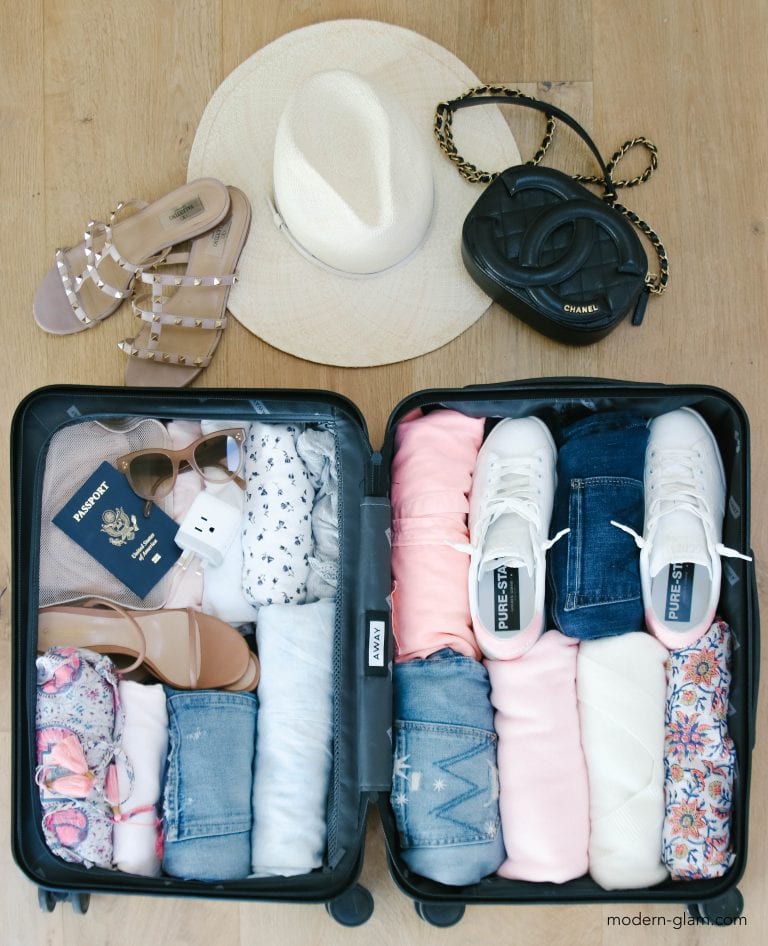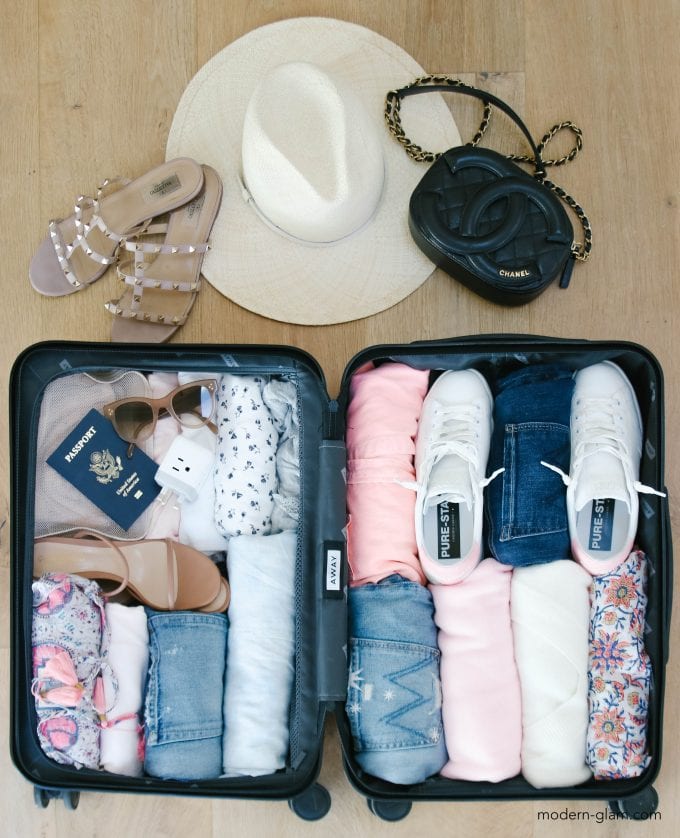 In the past, while I'm packing for a trip I have shared my packing strategies in my Instagram Stories. And I always get a ton of comments and people are amazed that you don't have to pack your entire wardrobe when going on vacation. A little planning, some packing tips and a few ingenious products will help you pack your carry-on for a 7 day trip. I promise! I'll walk you through the process…
When I'm packing for a vacation, the first thing I do is check the weather. Sounds simple, but you want to be prepared. Squeezing a weeks worth of outfits into a carry-on means only packing what you need. So, check the weather and pack accordingly.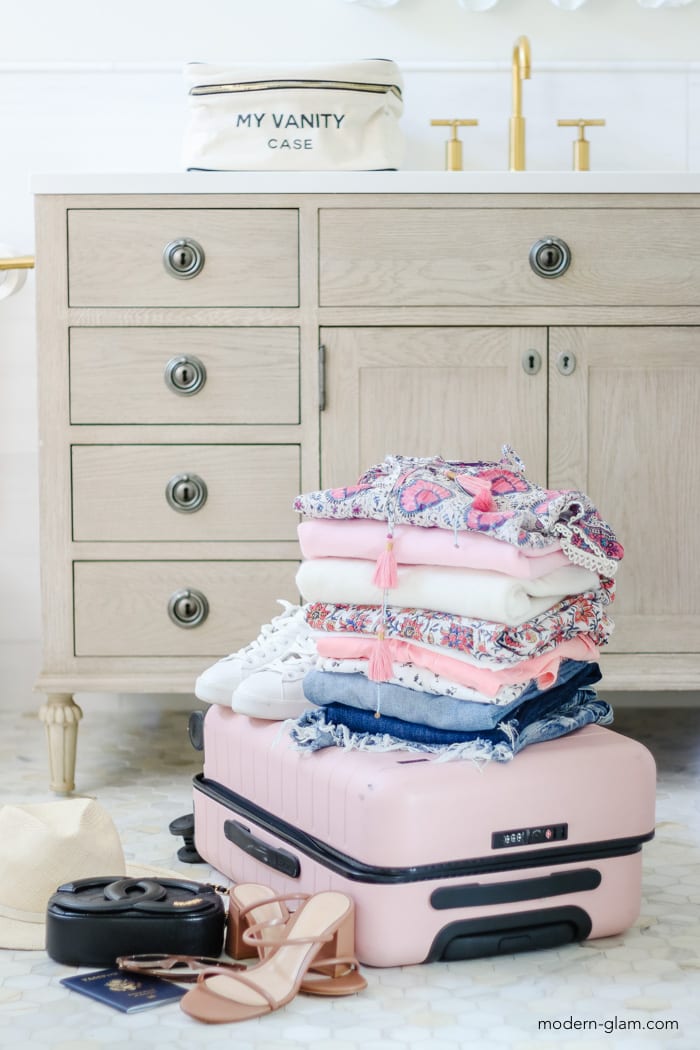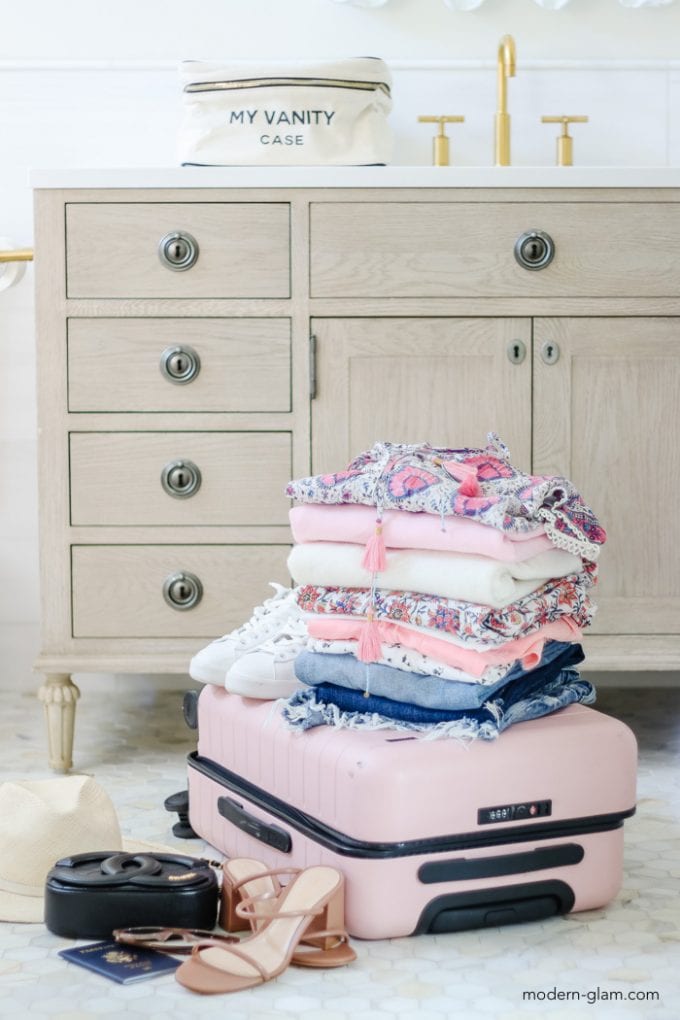 Next, I start planning outfits. Lay out your clothes and try them on before packing. If you do this step right, you will save a ton of space in your suitcase. Think of this as a mini capsule wardrobe. Choose items that are versatile and that work with many different looks. For example, a pair of jeans that can worn for a day out exploring and also a nice dinner in the evening.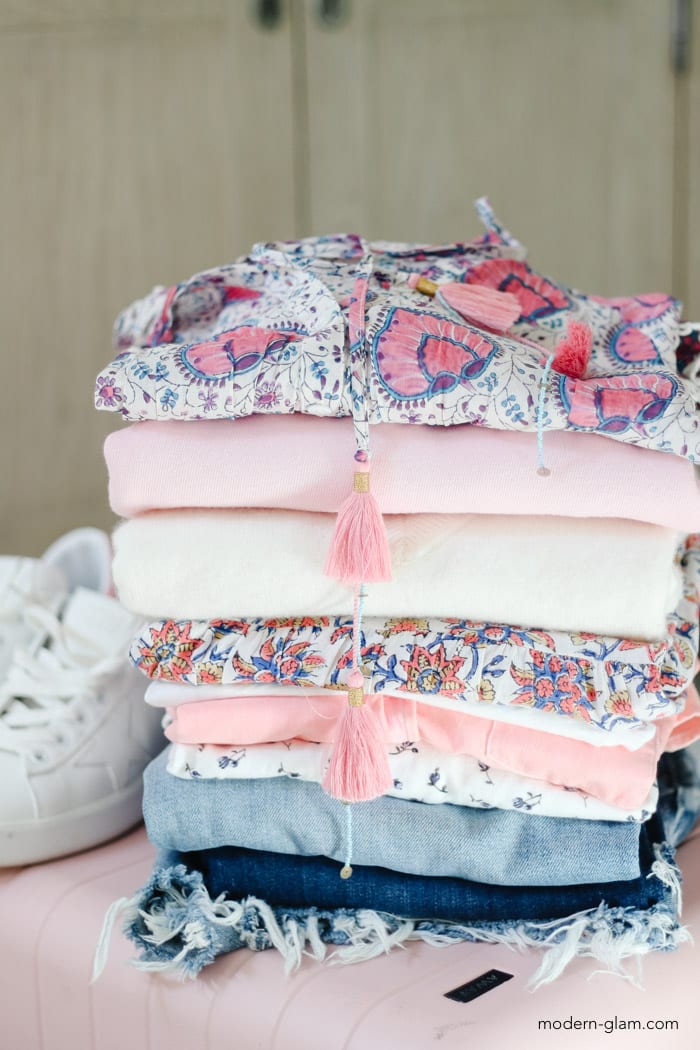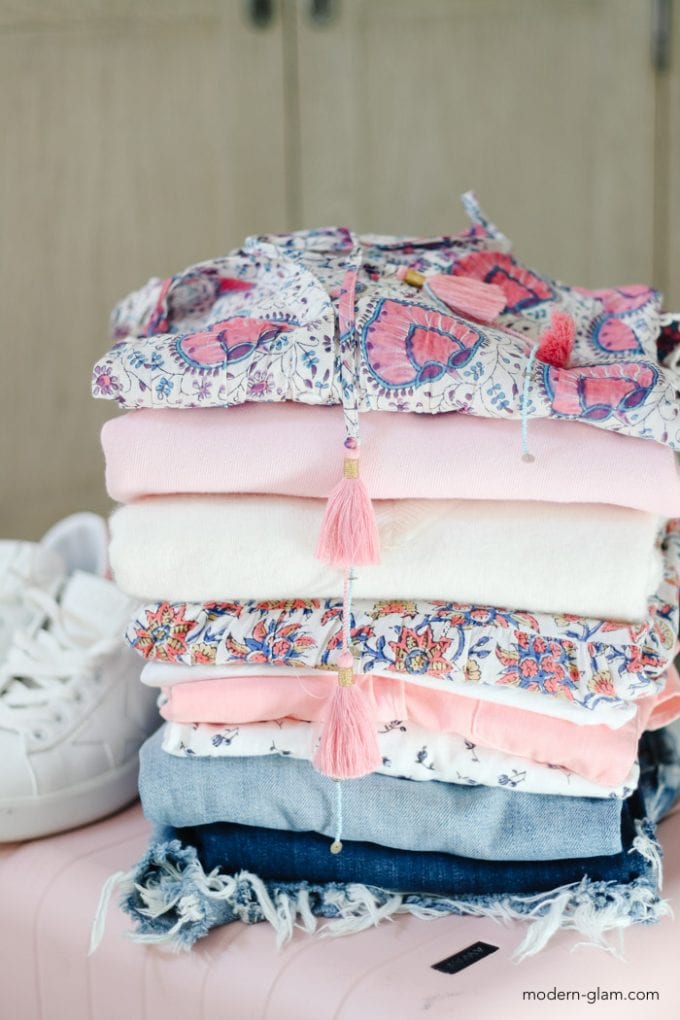 I also like to choose shoes that work with different looks. Shoes can take up so much valuable space when you pack a carry-on for a 7 day trip! I usually choose one pair of athletic shoes, one pair of casual shoes and a nicer shoe for evenings. And I will always wear the tennis shoes on the plane since those tend to take up the most space.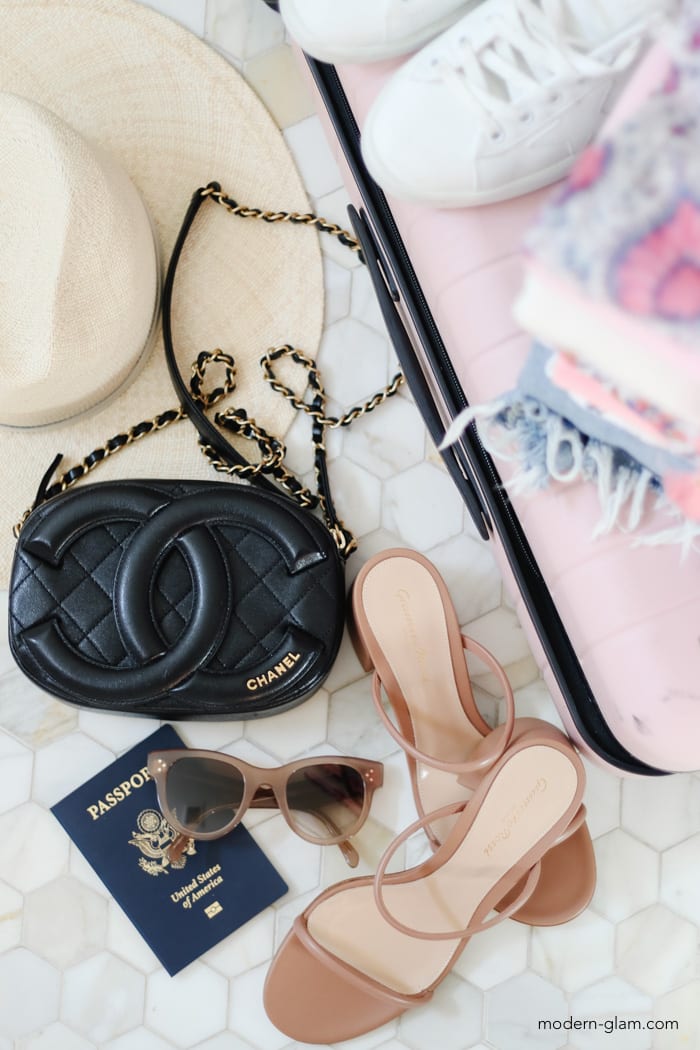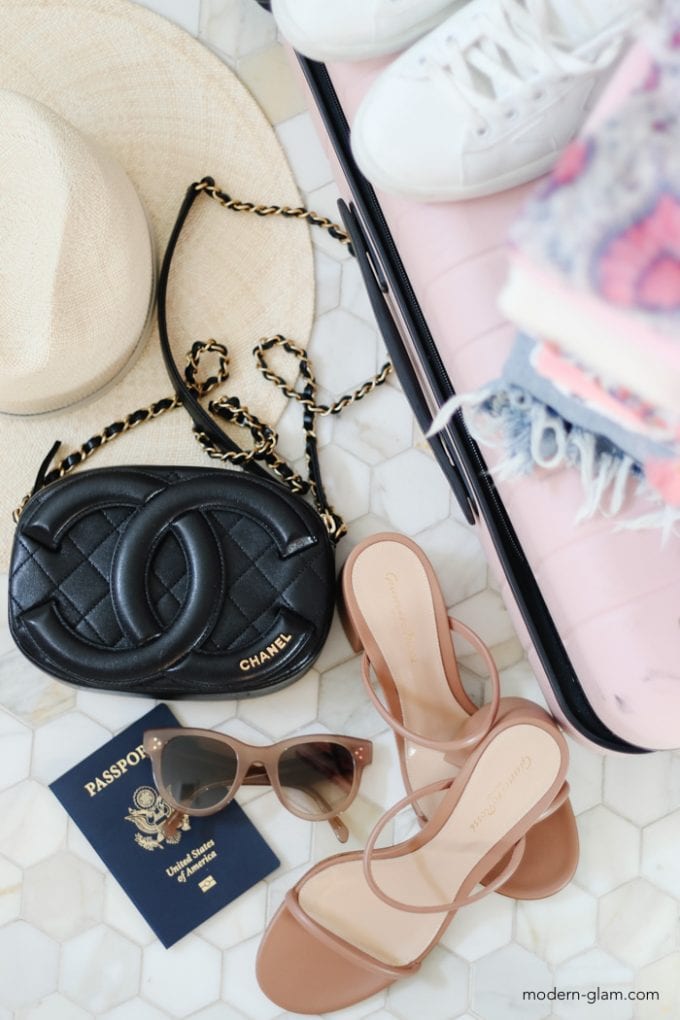 As for accessories and handbags, I like to take a crossbody bag that can be used for daytime and evening. The smaller size is travel-friendly and can be kept in my travel tote for the flight. No need to take a bigger, bulkier handbag on vacation, especially when you are not checking luggage. You will want to take a travel tote as your "personal item" that can store your small purse, liquid toiletries and anything you may want for the flight.
Packing Like A Pro Tip: If you are staying at a place with a washer and dryer, this will save you a ton of space in your carry on as well. You can pack fewer pairs of underwear, workout clothes and basics tees because you will be able to do laundry mid-way through your trip. This is one of the reasons why we love finding vacation rentals on websites such as Airbnb or VRBO.
Packing Toiletries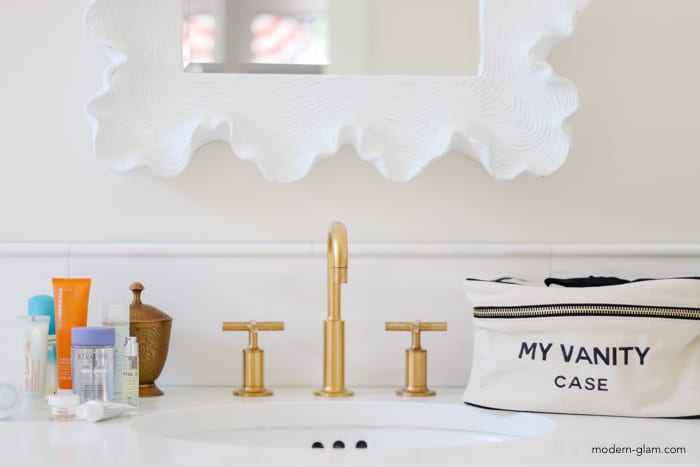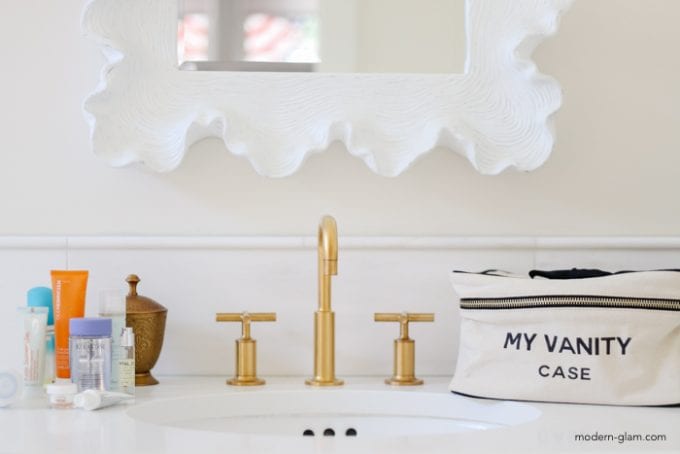 Here are my tips for packing toiletries in a carry-on. First, make sure you don't have anything that is over 3 oz. of liquid. And be sure to check with your airline for any other carry-on restrictions.
I like to purchase travel sized versions of my favorite makeup and beauty products. Mini mascara, foundation, cleansers and anything else you use daily. And packing a small makeup palette that has eyeshadow, blush and bronzer is a smart way to save space.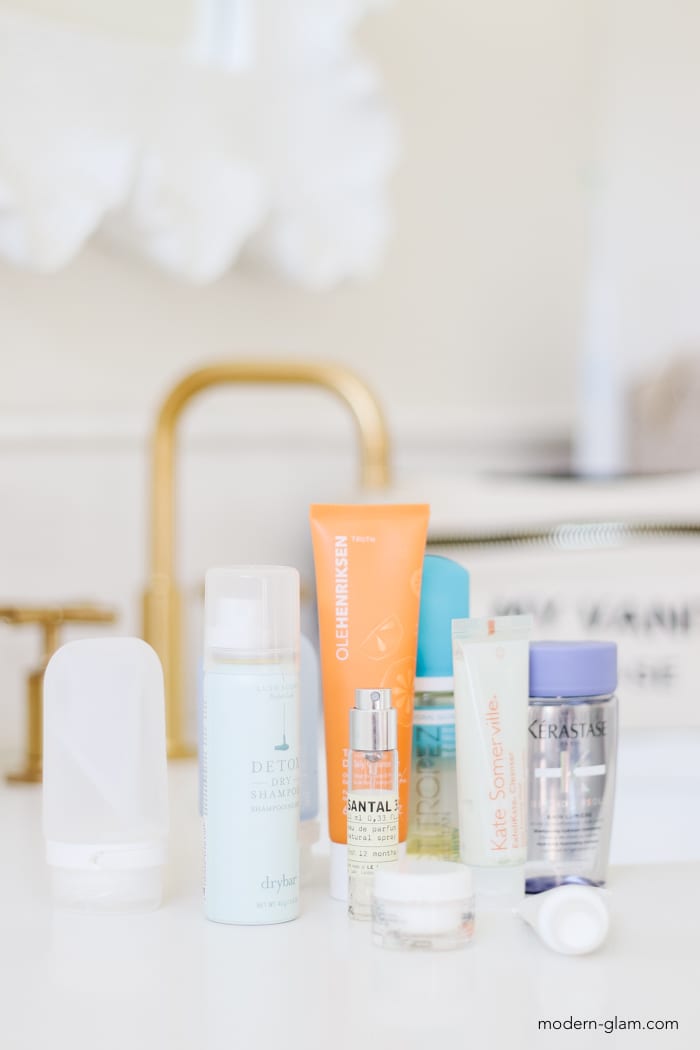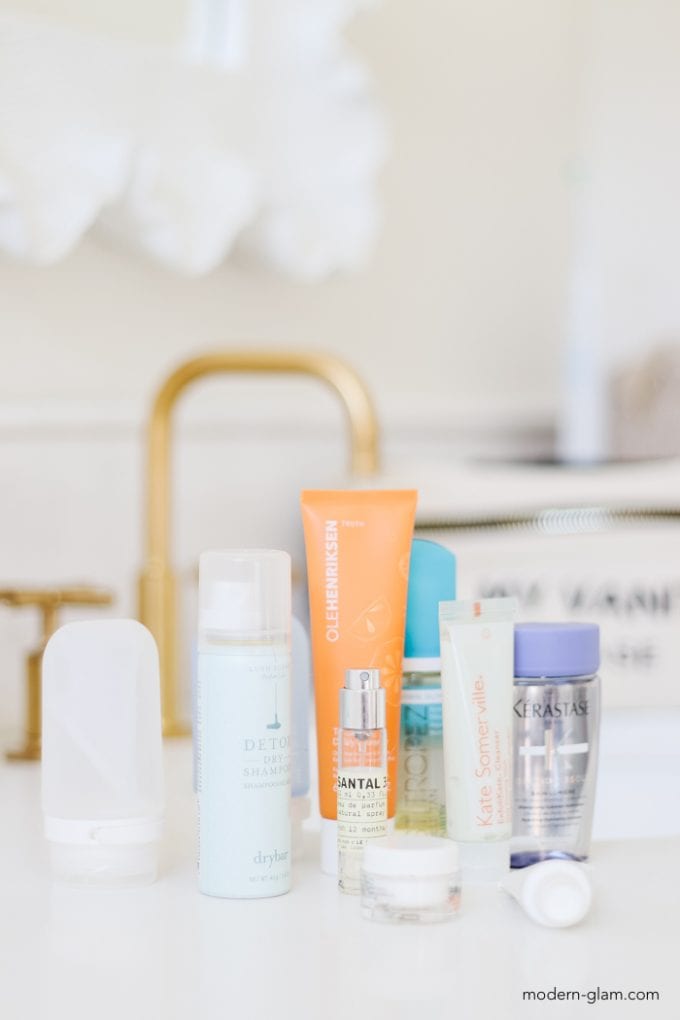 For shampoo and conditioner, ask your stylist for samples! The brands give them sample sized packets of their favorite products and those are perfect for traveling. Plus, they take up almost no space.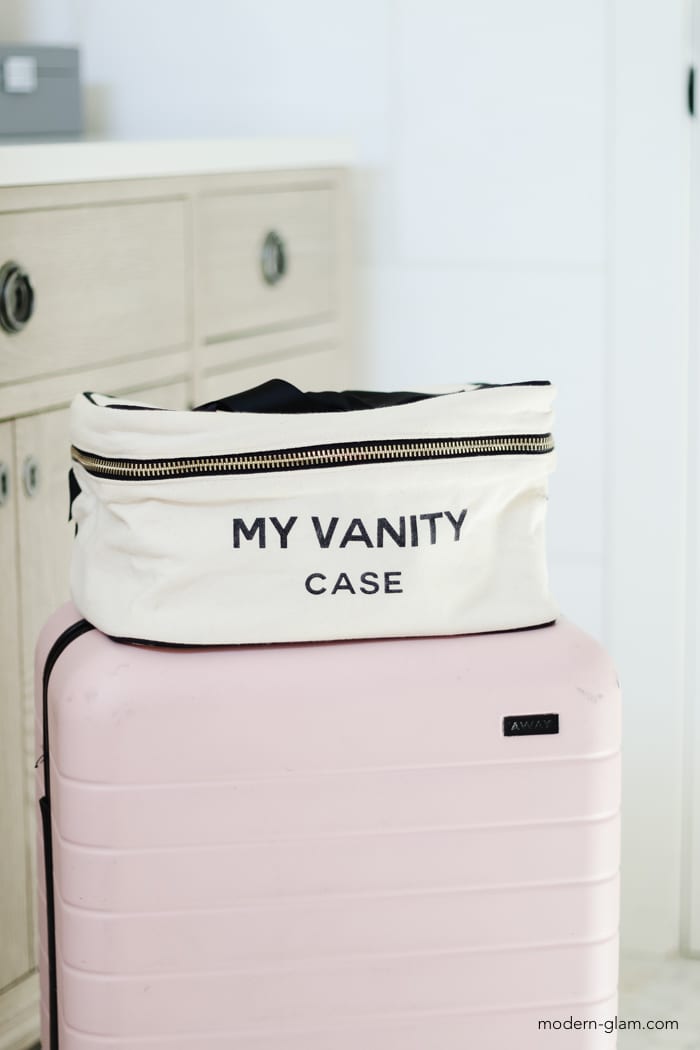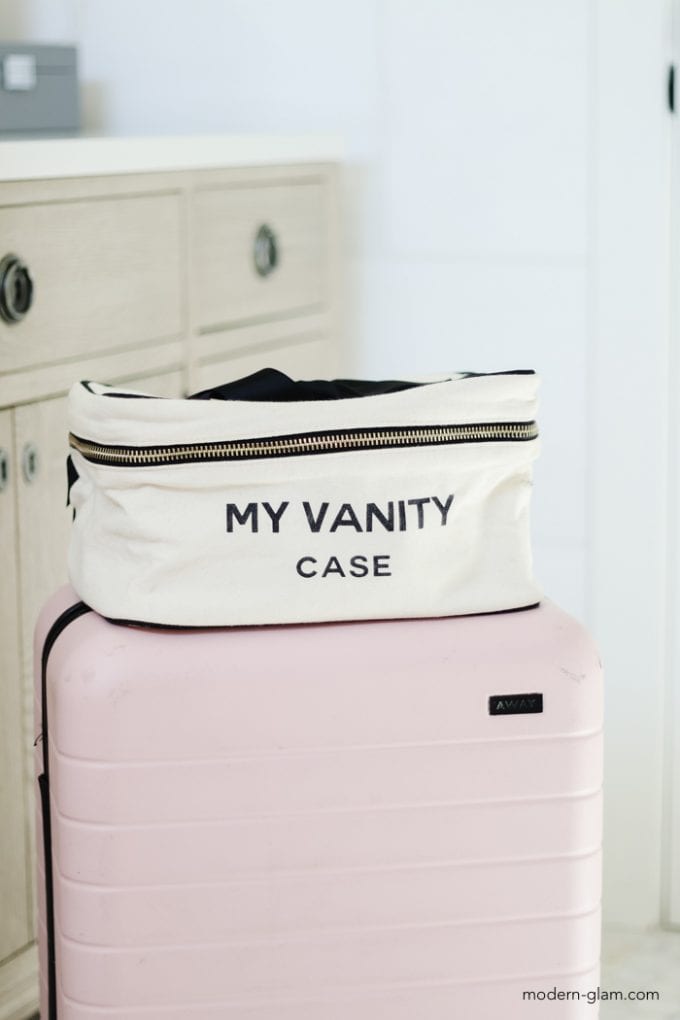 There are some great travel sized bottles on the market that you can use for shampoo, lotion, etc. But, in general I prefer using travel sized versions of my favorite products for two reasons. One, it's easy and convenient. Two, at the end of the trip I usually am done with the product and can leave behind the bottles. This frees up some space in my bag for souvenirs or fun purchases on my trip!
You will most likely have to pack all your liquids in a small clear bag for security. I keep this bag in my small carry-on "personal item" to make the security checkpoint process quicker.
How To Pack A Suitcase To Maximize Space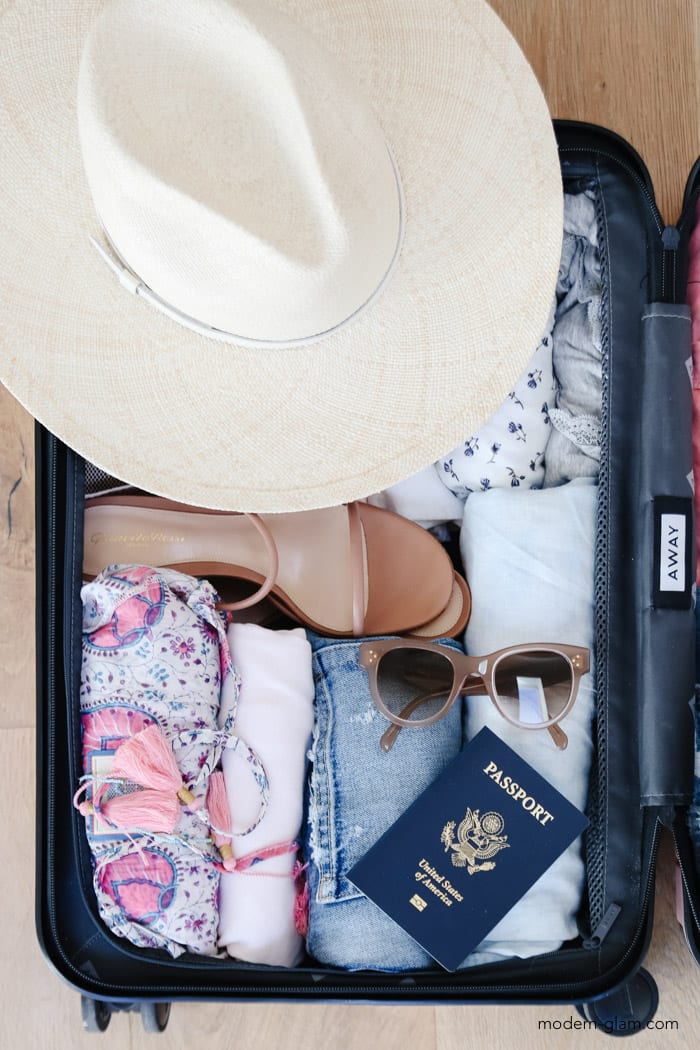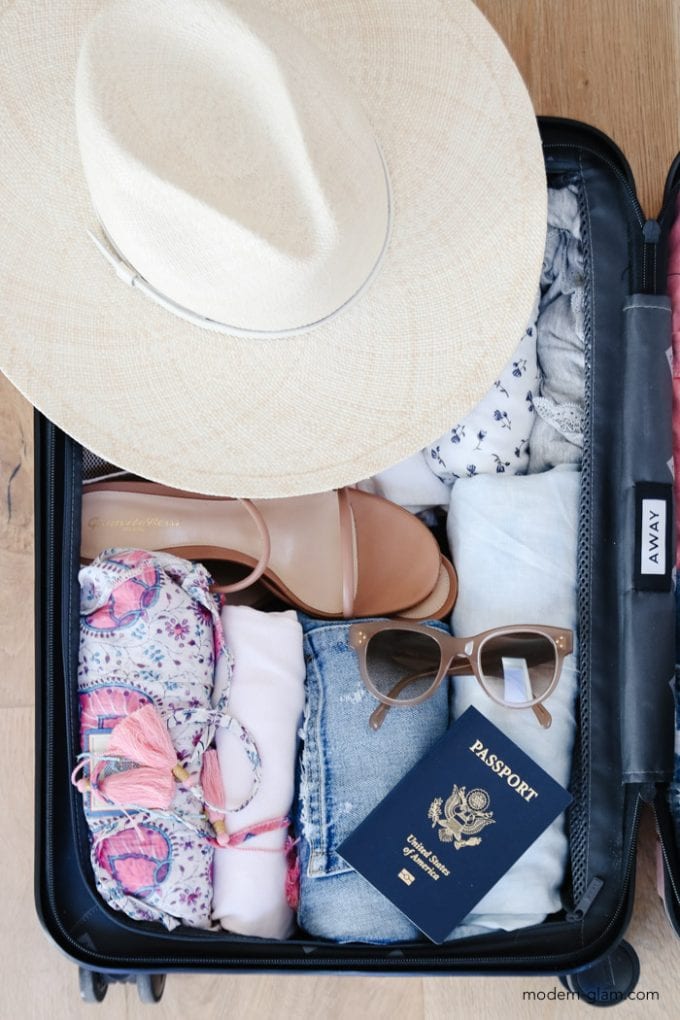 Now that you have your items laid out, it's time to pack your carry-on! There is great debate on whether to roll or fold clothing in your suitcase. I am a BIG fan of rolling. You can fit so much more in the bag with this method.
Roll your tees, jeans, dresses, sweaters…everything. Start with the larger items first and then fill in the gaps and spaces with smaller items such a tank tops, workout pants, etc. I also like to put socks inside my shoes to fill that space as well. Rolling your clothing makes the items more compact and you can fit them in the corners of the suitcase and along the edges.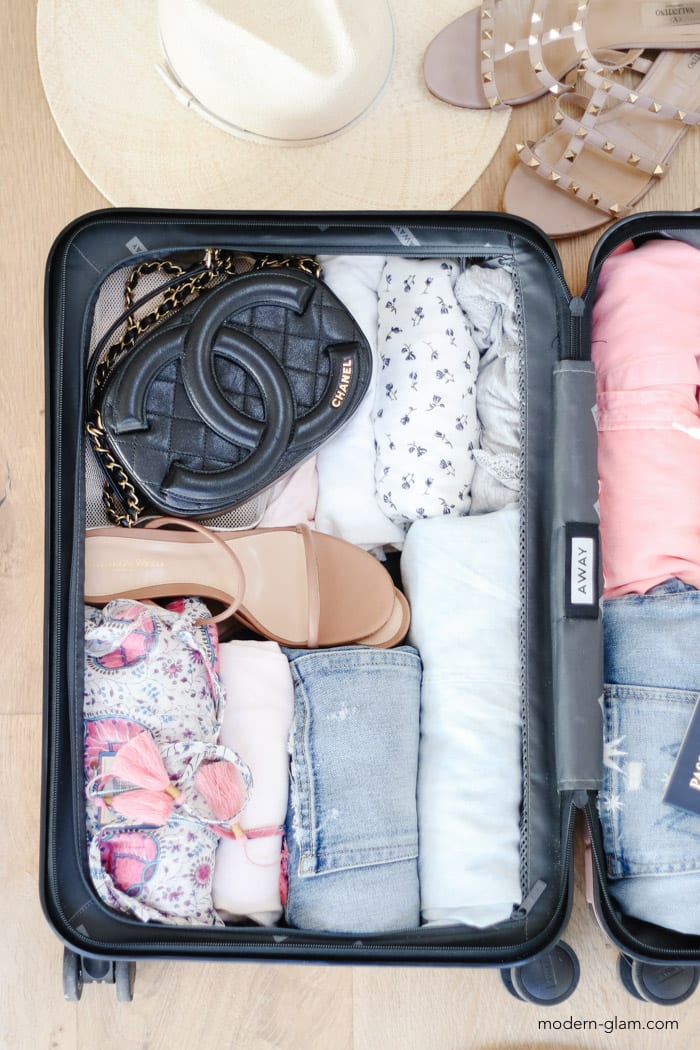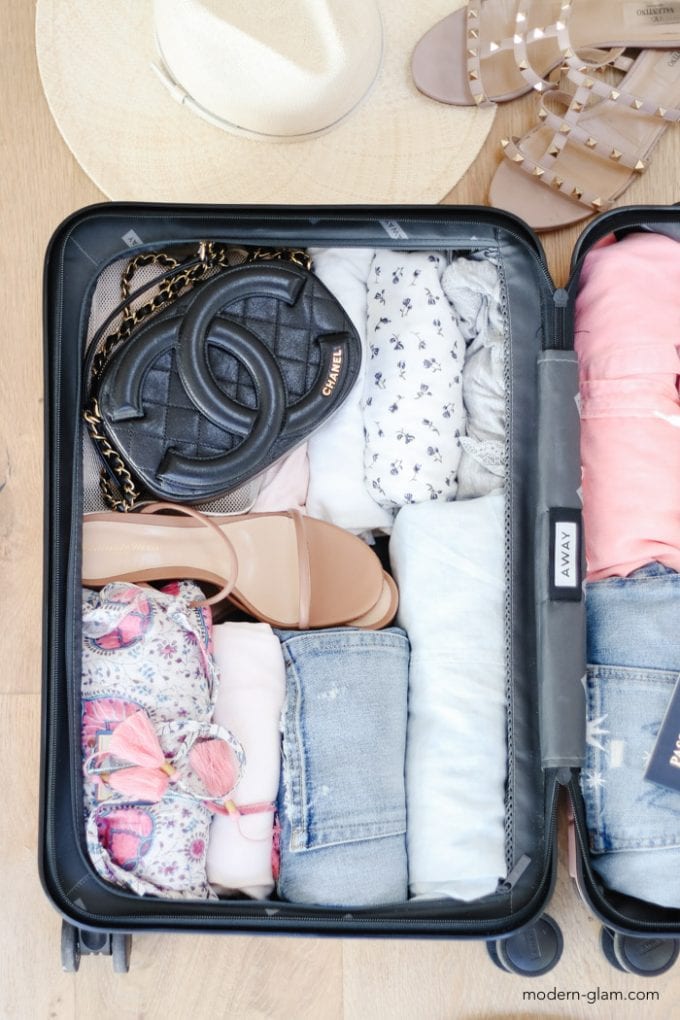 Choose to layer up for the plane. Wear your bulkier items to save space in your bag. If you are taking a jacket, wear it on the plane. Same goes for shoes. I always wear my workout shoes while traveling because they generally take up the most space in regards to my shoes.
I like to use one side of my Away Carry-on bag for clothing and the other side for shoes, toiletries and larger items if possible.
Packing Cubes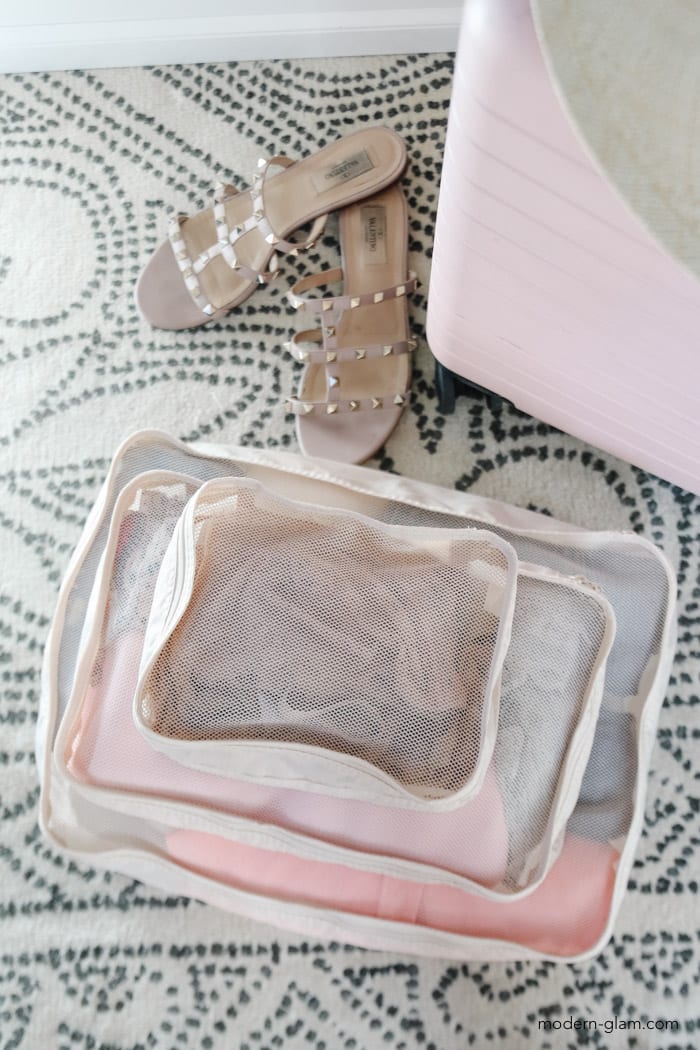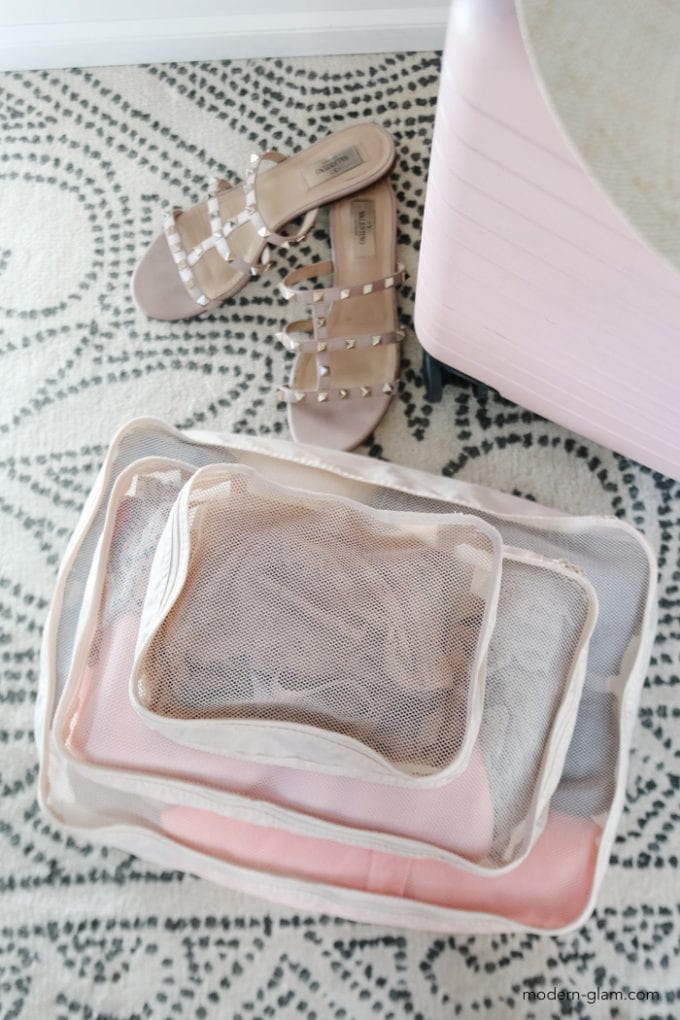 I like to use packing cubes, especially if I am going on a trip with multiple destinations. When my sisters, mom and I went to the United Kingdom for 10 days, we stayed in three different cities. Not only were the climates different for each destination, but it made packing my bag a bit more challenging.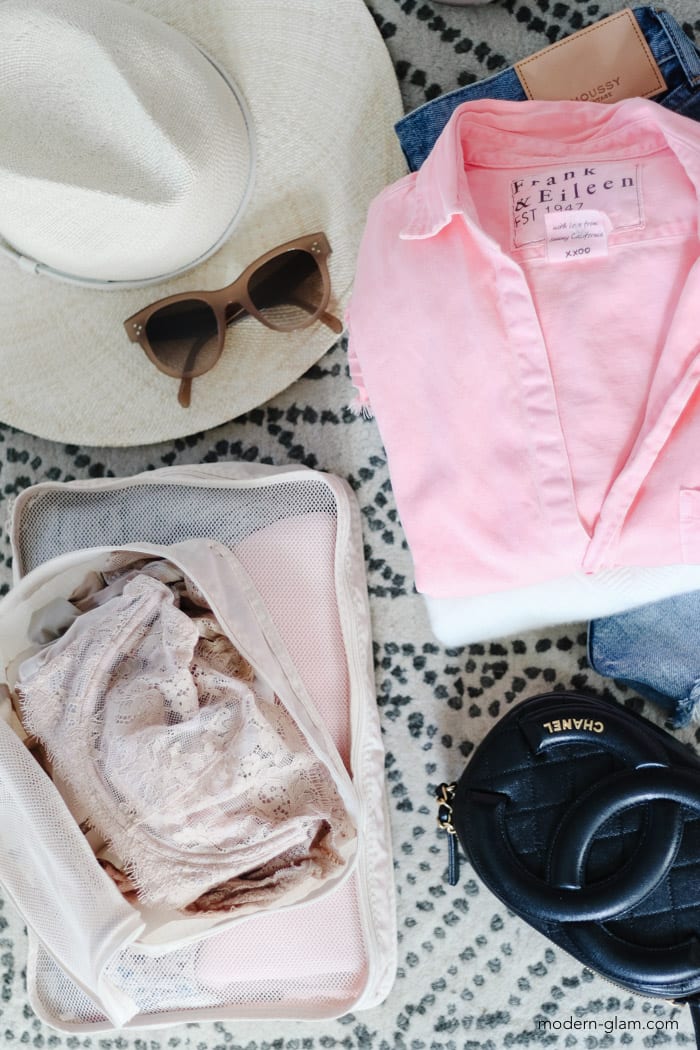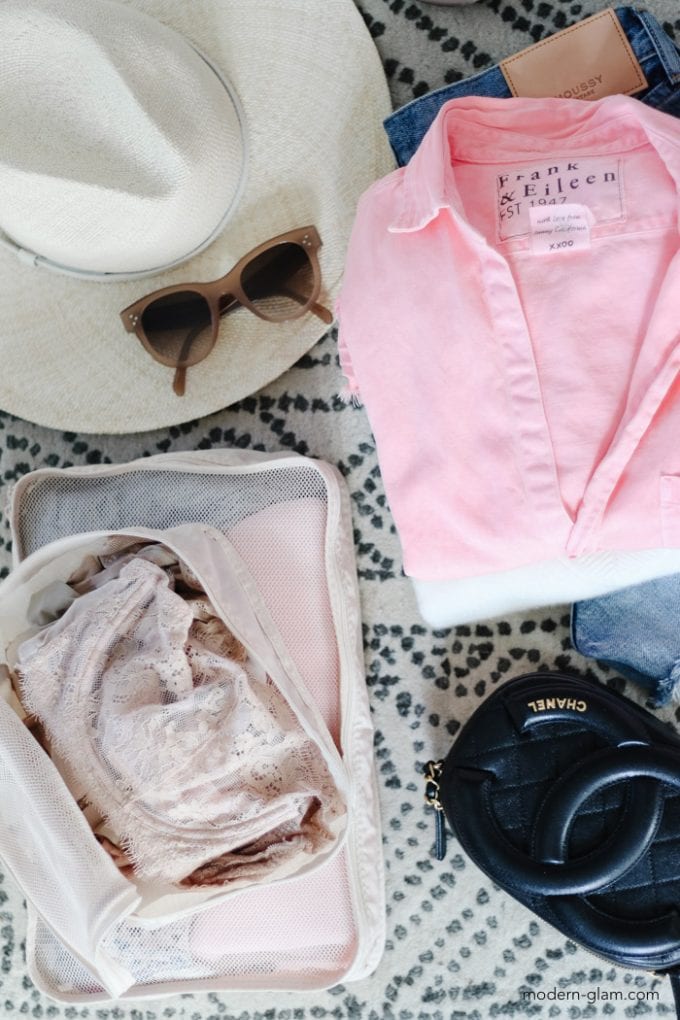 For that trip, I used three different packing cubes with outfits for each destination packed into one cube, plus one for underwear. So, when we arrived at each place all I had to do was unpack the one cube that had all my clothing in it and then unpack my toiletries. It also made re-packing for the next location easier.
I have a highlight saved on my Instagram titled "Packing Tips" that walks you through my packing process for our trip to Scotland and London. You will see I even had room for a pair of rainboots in my carry-on bag for a 10 day trip!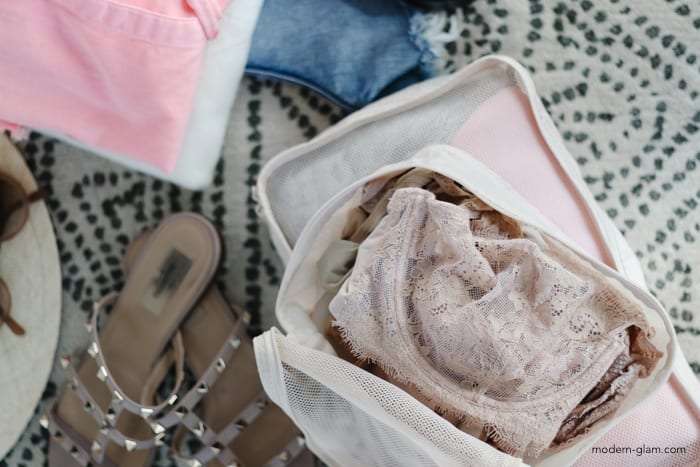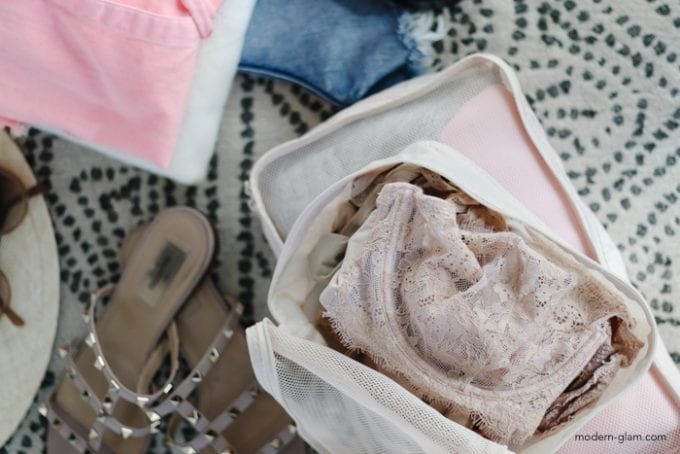 You can also use these packing cubes and organize your clothing by type. Place all your workout clothes together, separate your underwear and keep your shoes apart from clothing. I still roll my clothing before placing in the cubes to maximize space.
The Best Carry-on Suitcase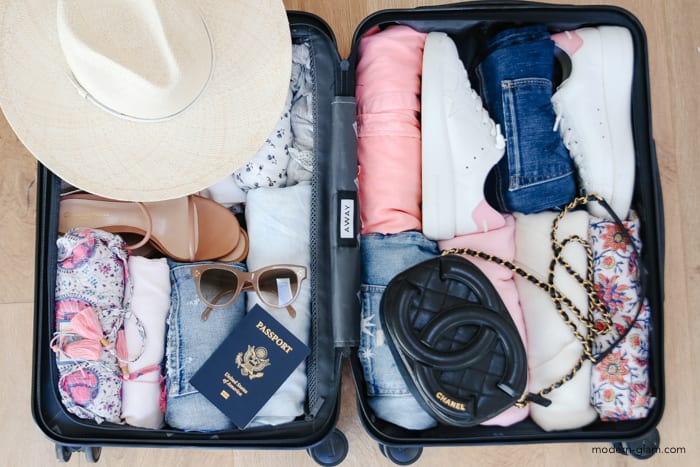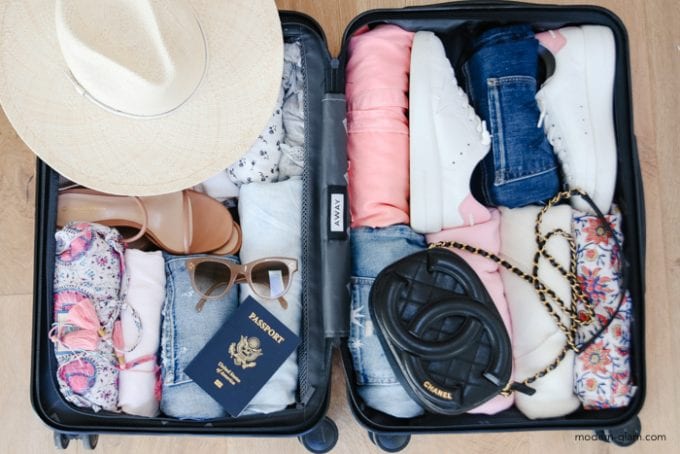 When packing your carry-on for a 7 day vacation, you will want to invest in a quality suitcase. My favorite one is from Away Travel. I use The Bigger Carry-on and it meets the airline requirements for most major airlines as carry-on luggage. The interior is much roomier than other suitcases I have used. And I like that one side has a compression zipper that keeps things tight and allows you to pack more into the suitcase.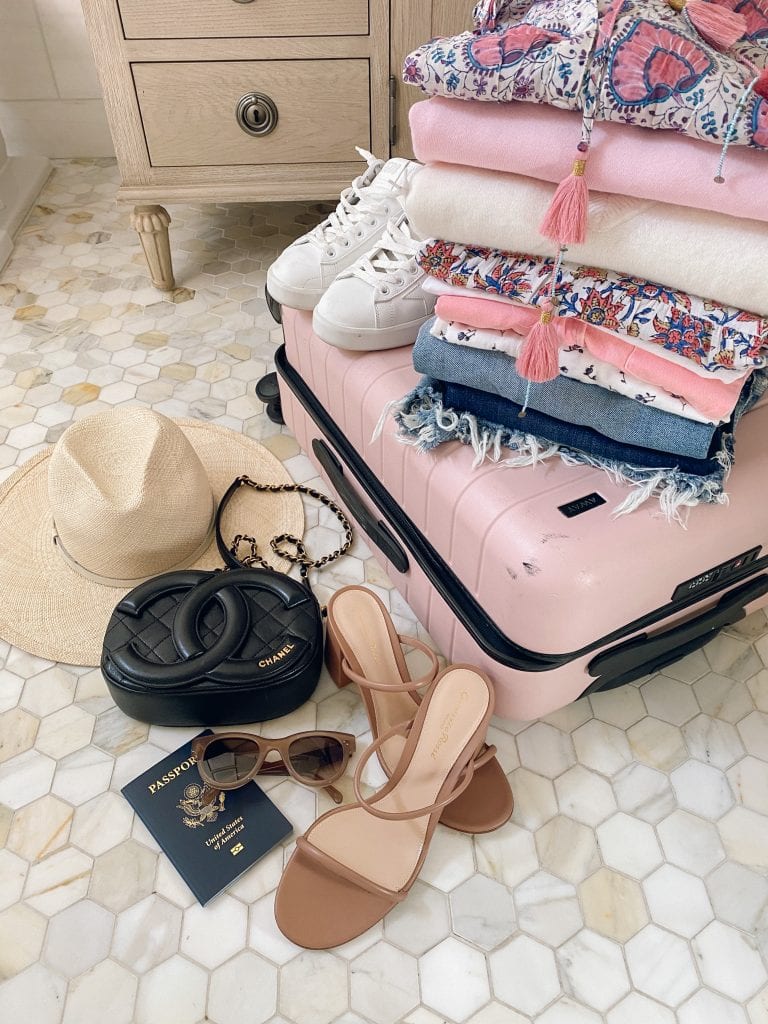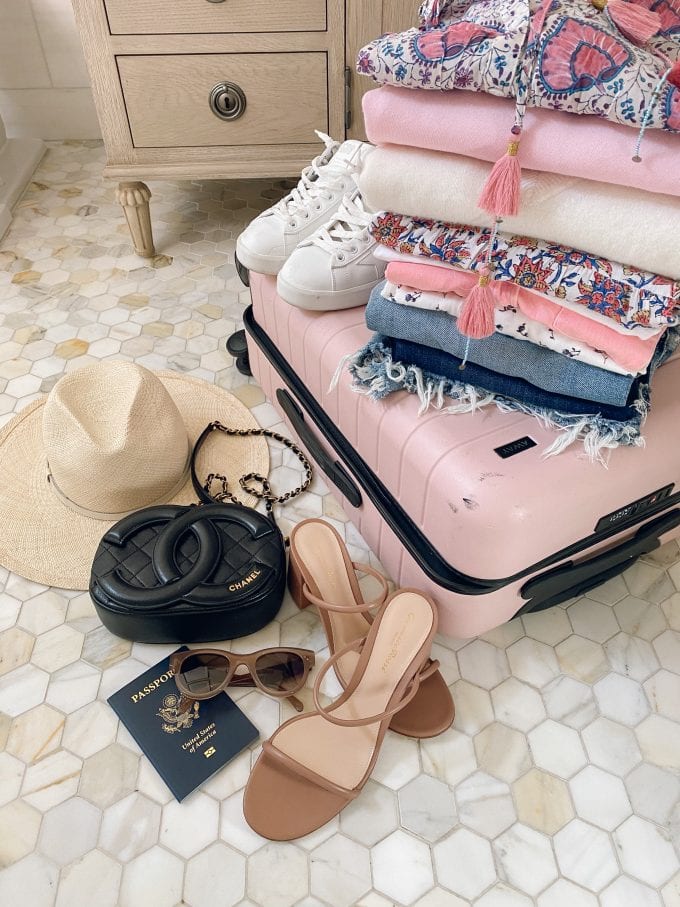 The wheels spin 360 degrees and the top is flat and perfect for holding a tote bag.
Carry-On Packing Tips For A 7 Day Trip
Once I realized that you could pack a carry-on bag for a 7 day trip I stopped checking bags altogether! Not only does it make traveling easier, it saves you a ton of money on checked bag fees.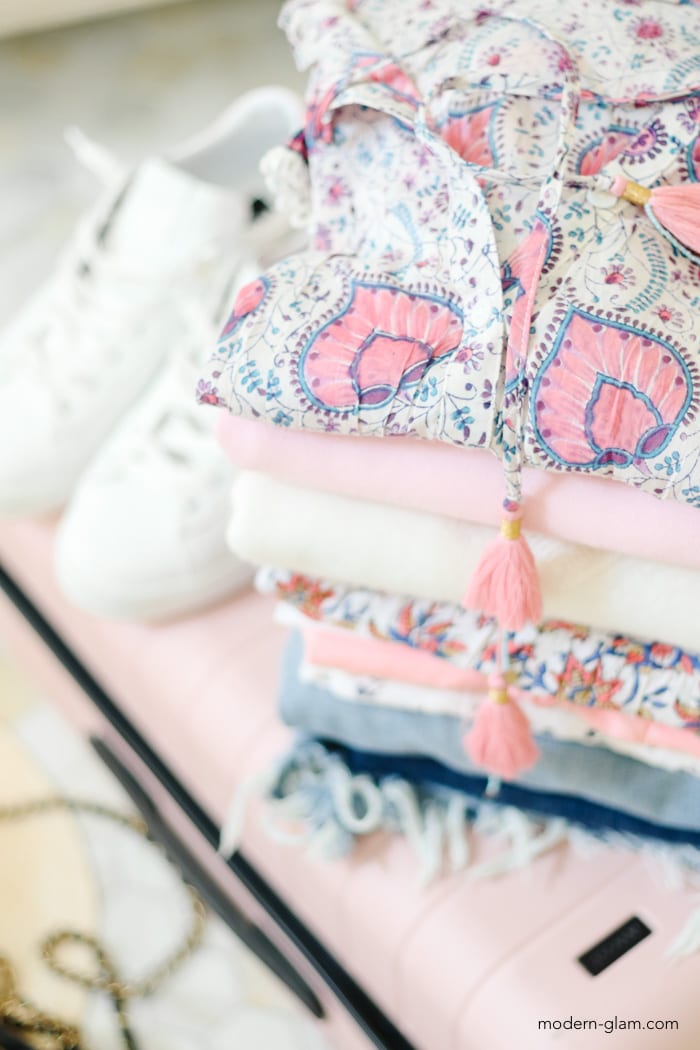 Here are my carry-on packing tips:
Check the weather for your destination and pack accordingly
Plan out your outfits ahead of time
Pack versatile items that can be used for multiple occasions
Only pack what you need!
Utilize mini sized toiletries and travel sized bottles of your bath and beauty products
Roll your clothing to maximize space
Use packing cubes to organize your carry-on
Invest in a quality carry-on bag that will maximize space
Wear bulkier items such as jackets, sweaters and sneakers on the place to save space in your bag
Always save a bit of space for fun purchases and souvenirs!
My Must-Have Travel Items
Here are my favorite items and essentials for traveling. From packing gadgets to sleeping masks, I love all these items!

How To Pack For Summer Travel
And be sure to visit my friends who are also sharing their incredible tips and insight on packing like a pro!