These 11 recipes make for the best slime ever! Each recipe will show you how to make slime at home using household ingredients.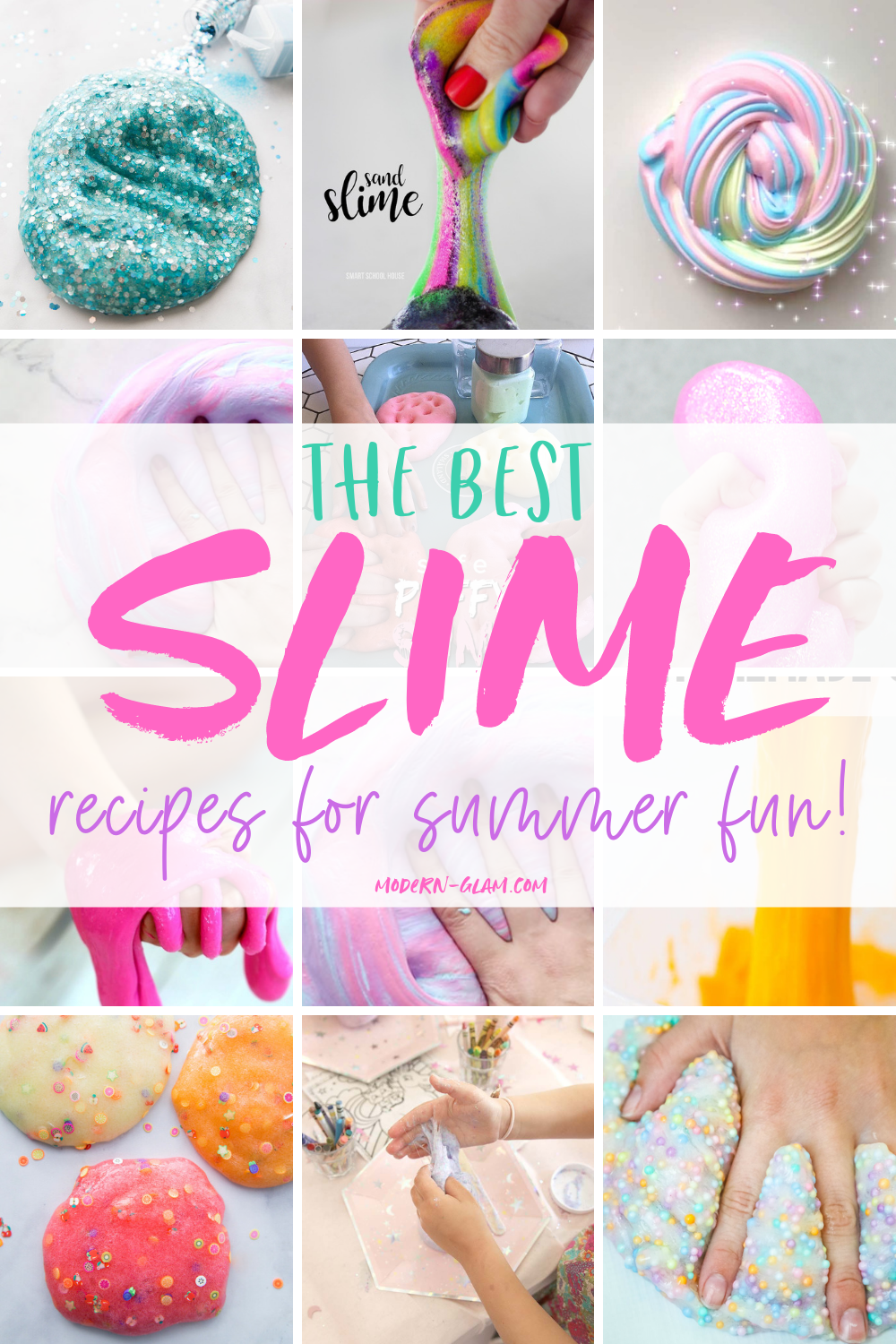 Everything from fluffy slime to unicorn rainbow slime, these homemade slime recipes will provide for hours of entertainment!
Best Slime Recipes
My kids are obsessed with making slime! And they love to try out unique ideas and make all different types of slime. I have rounded up our favorite slime recipes that make for the best consistency and will keep your kids busy all summer long! This is a great activity for older kids to do alone, or for younger kids to do with a grown up.
Making slime is also a great lesson in science! You can read more about the Science Behind Slime in this post. I love to make this a learning moment for the kids.
3 Ingredient Slime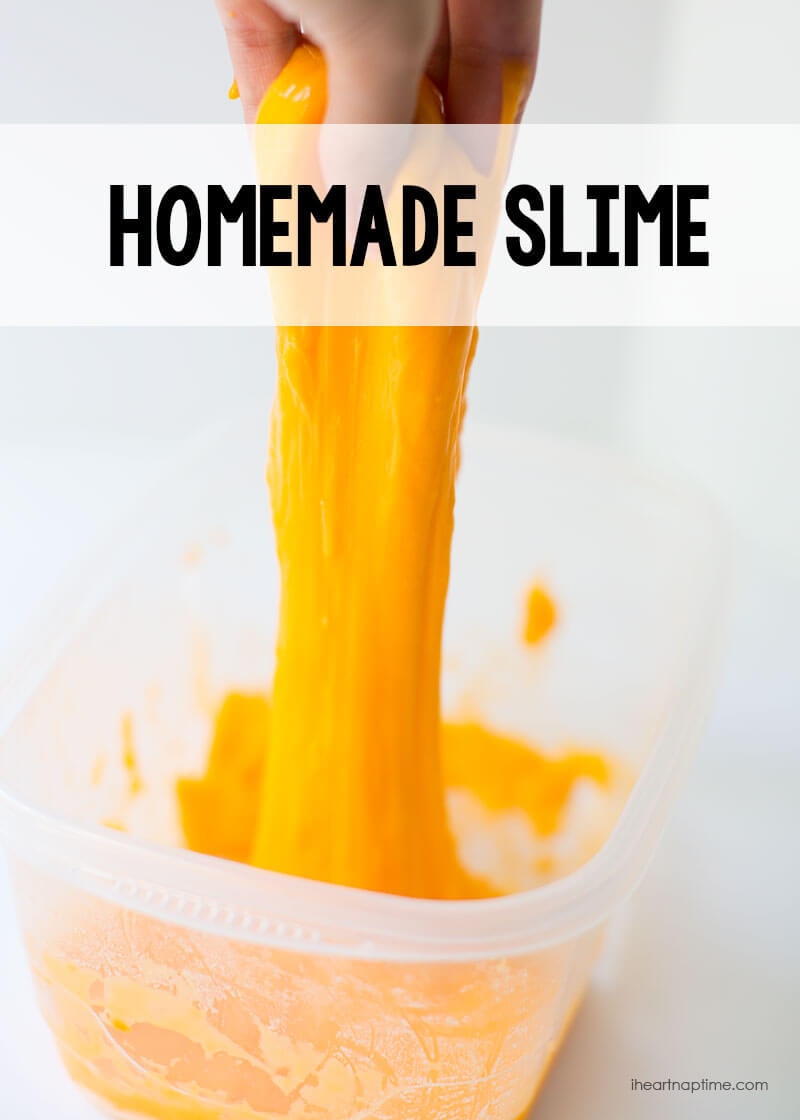 This post shows you how to make Homemade Slime from I Heart Naptime uses only 3 ingredients! And the consistency is like Gak! If you're looking for an easy recipe this is it!
Safe Slime Recipe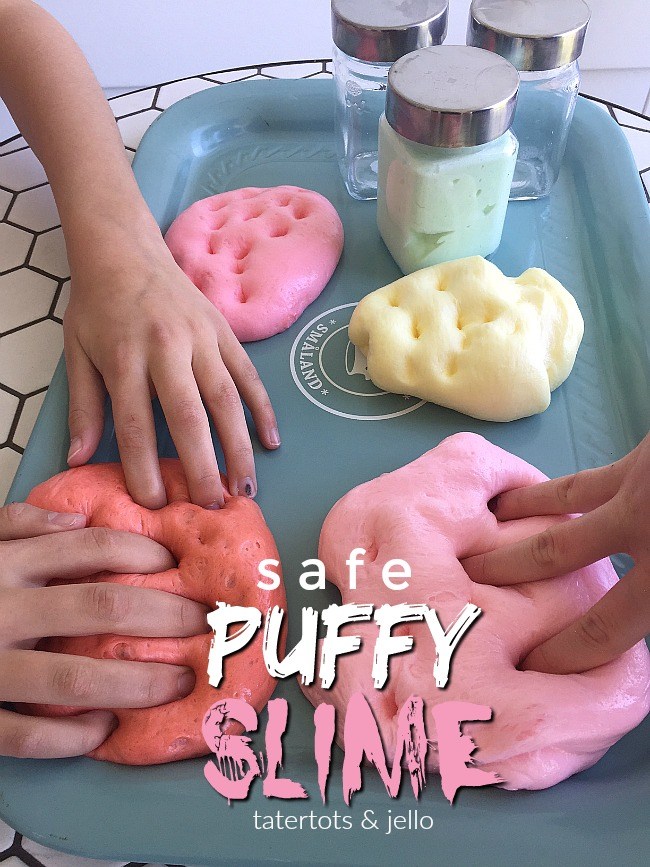 My niece is a master of coming up with the best slime concoctions. My sister, Jen has a whole resource of her daughters slime recipes on her blog! This Safe Puffy Slime recipe is one my favorites. Safe slime is made borax-free and is better for kids.
Easy Slime Recipe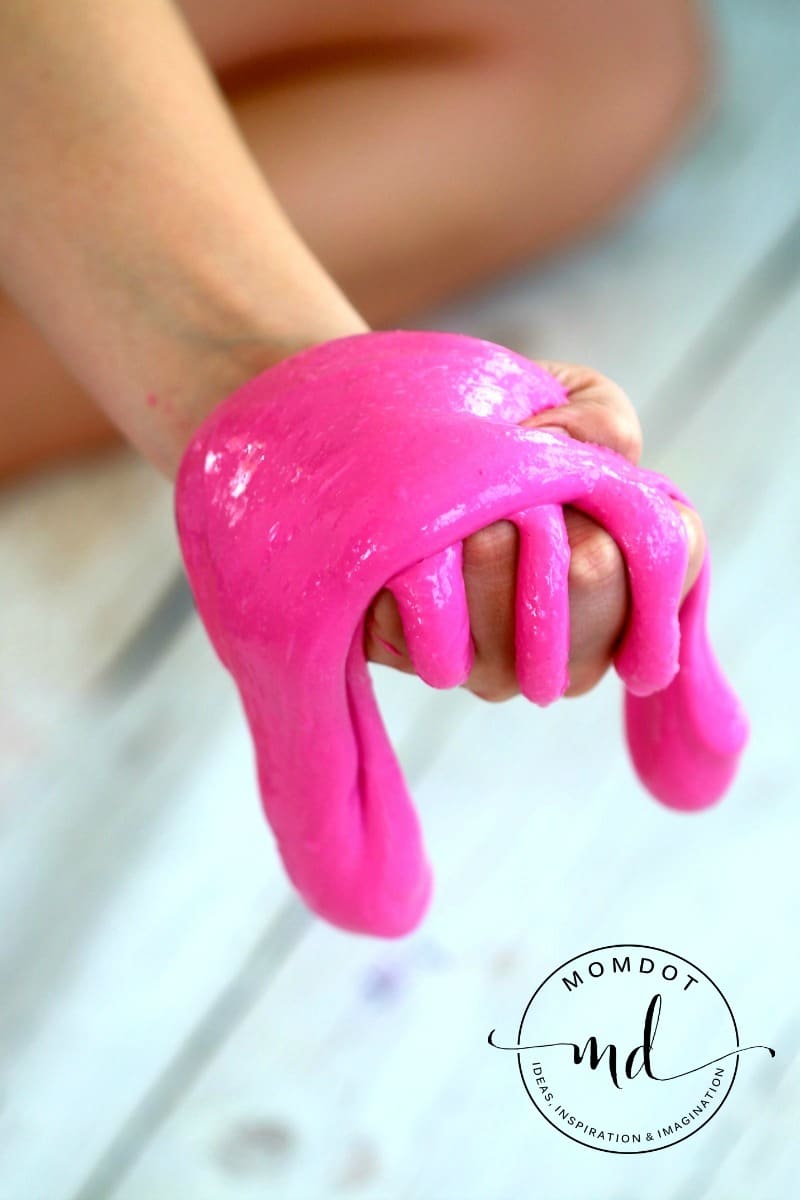 This recipe for Easy Slime from Momdot uses only 2 ingredients! It is the perfect place to start your slime-making adventures.
Unicorn Slime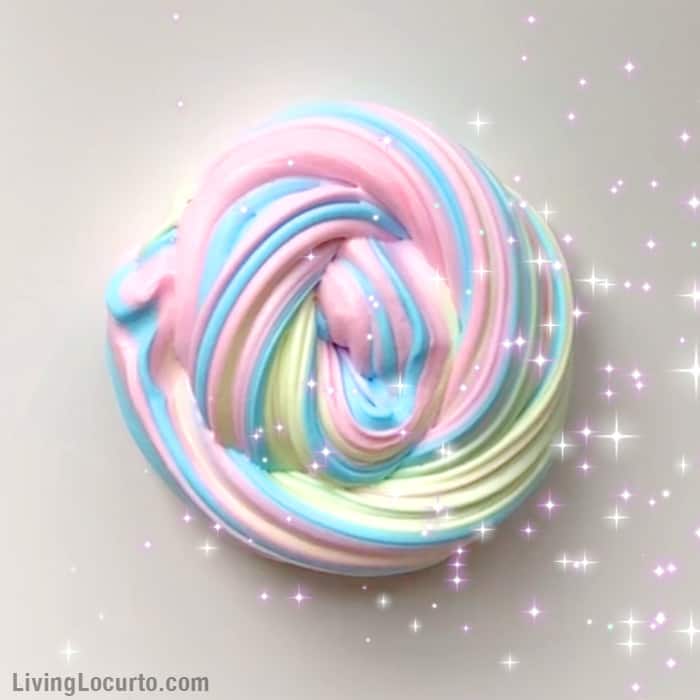 If you have a daughter, chances are she is obsessed with all things rainbows and unicorns. And my daughter loves this  Unicorn Slime from Living Locurto! I mean the neon colors and fluffy consistency are a match made in heaven!
Mermaid Slime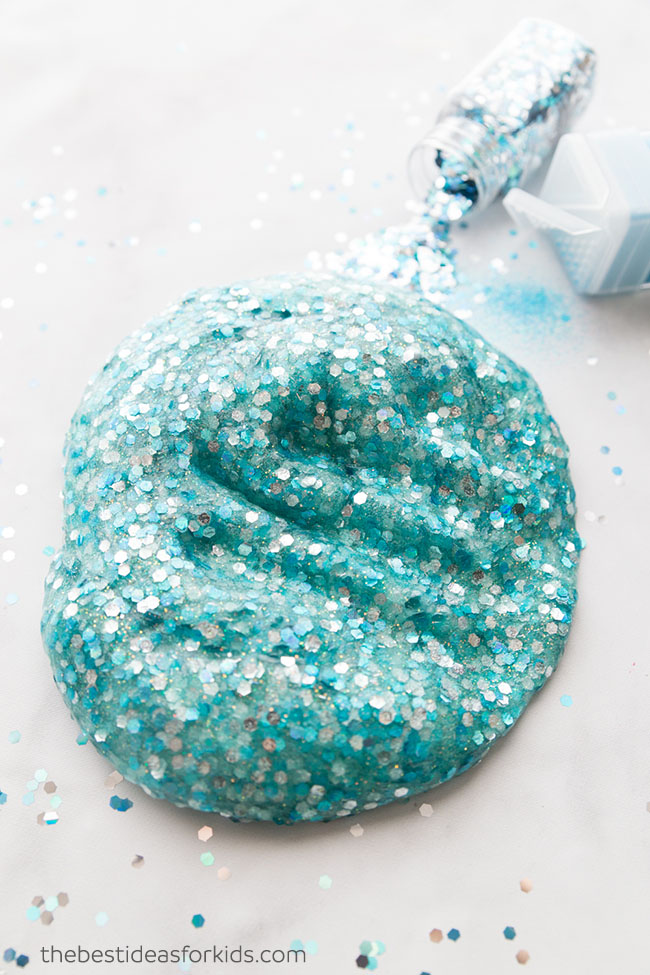 Now, if your kids love the idea of unicorn slime, they are going to adore this Mermaid Slime! Look at all that glitter. It reminds me of a mermaid tail! My daughter loves making this slime, for obvious reasons!
Butter Slime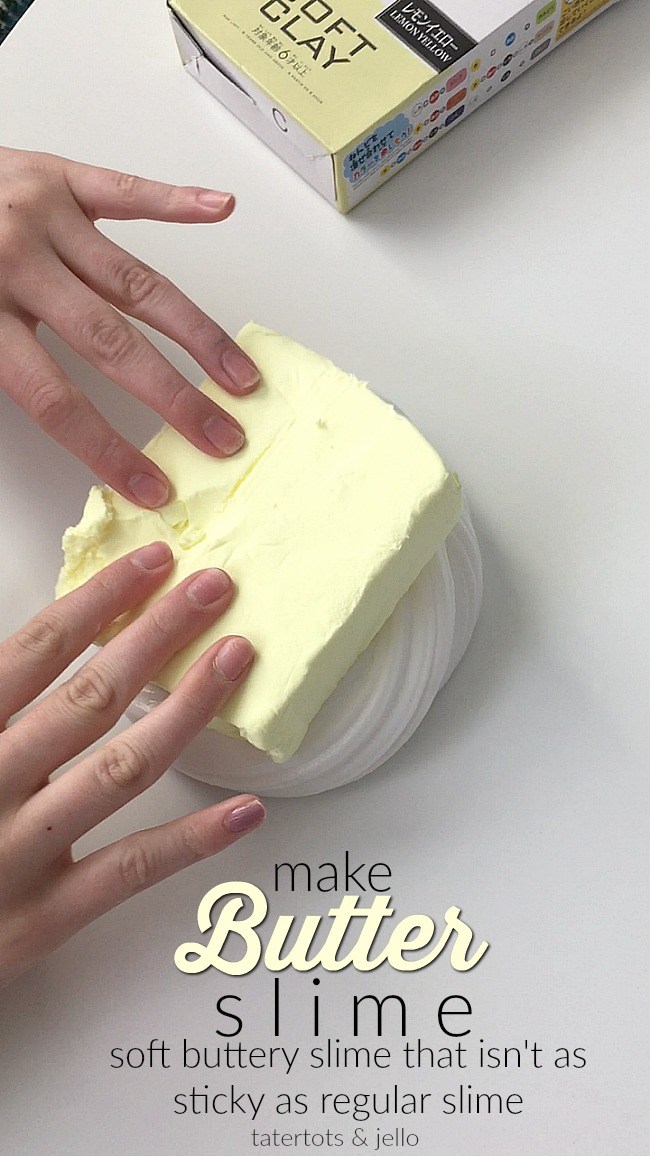 And if you're looking for a slime that isn't as sticky as regular slime, than this Butter Slime is perfect! It uses clay to make for a unique and silky consistency!
Fluffy Slime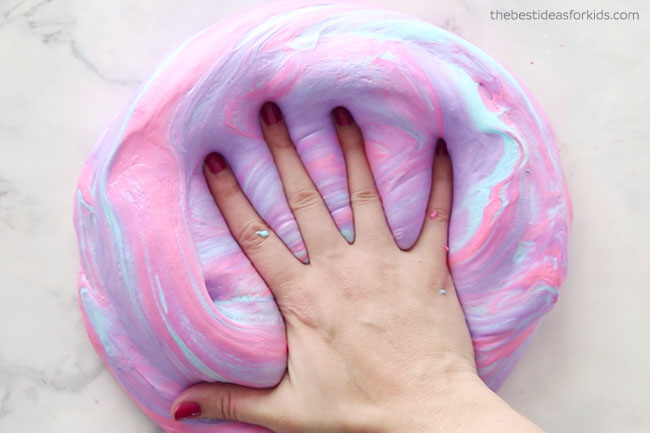 Fluffy slime is made with shaving cream for a puffy consistency that is so fun to play with. This post from The Best Ideas for Kids includes detailed step by step photos that are helpful, especially for younger kids that want to help in the slime making process.
Sand Slime Recipe
This Sand Slime from Smart School House is unique and safe because it doesn't use dye! So, if you are looking for a safe slime with a little more texture, check out this fun recipe.
Glitter Slime
This recipe for Glitter Slime from Somewhat Simple is easy too! And because it uses only 3 ingredients, this makes for a quick activity.
Floam Slime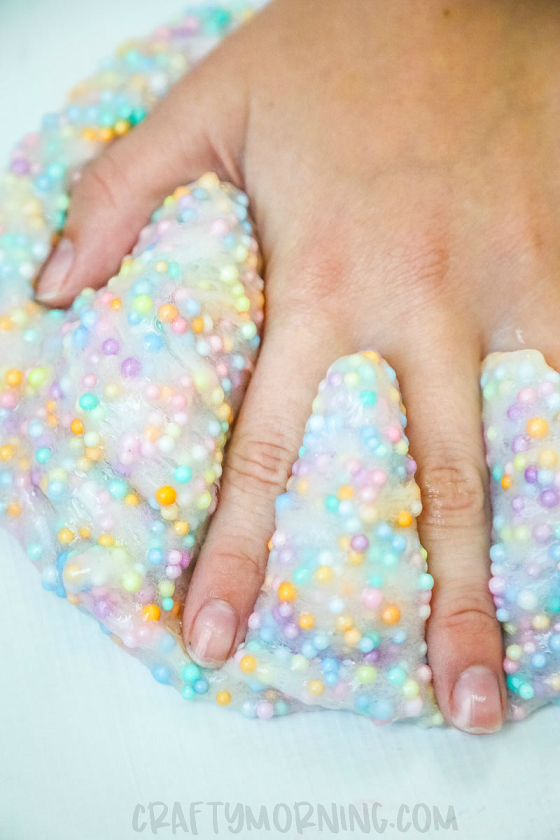 And if you want a little more texture in your slime, check out this Floam Slime from Crafty Morning. Since using foam beads adds some crunch and noise, this is a fun way to customize your slime.
Scented Slime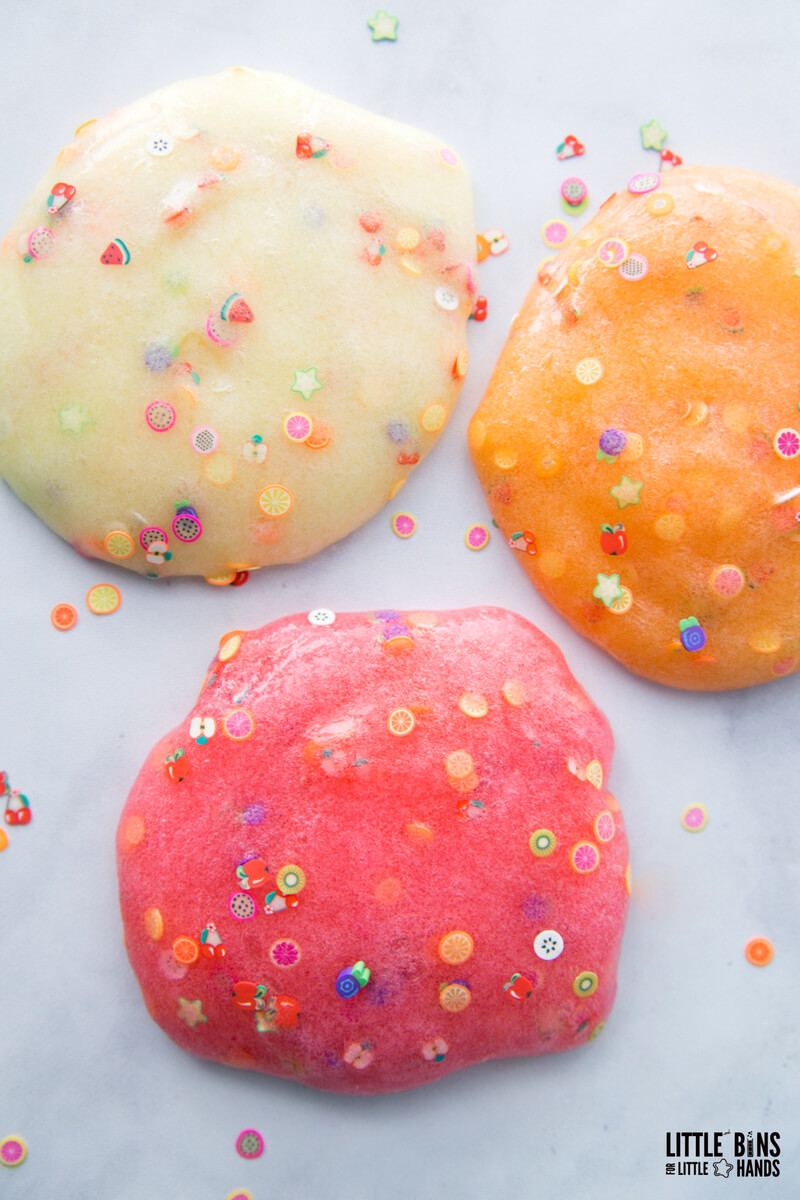 This recipe for Fruit Scented Slime is made with Jell-O! Can you believe it?! While this slime looks too good to eat, it is NOT edible. So make sure you make this with older kids that understand it is only for play.
Slime Party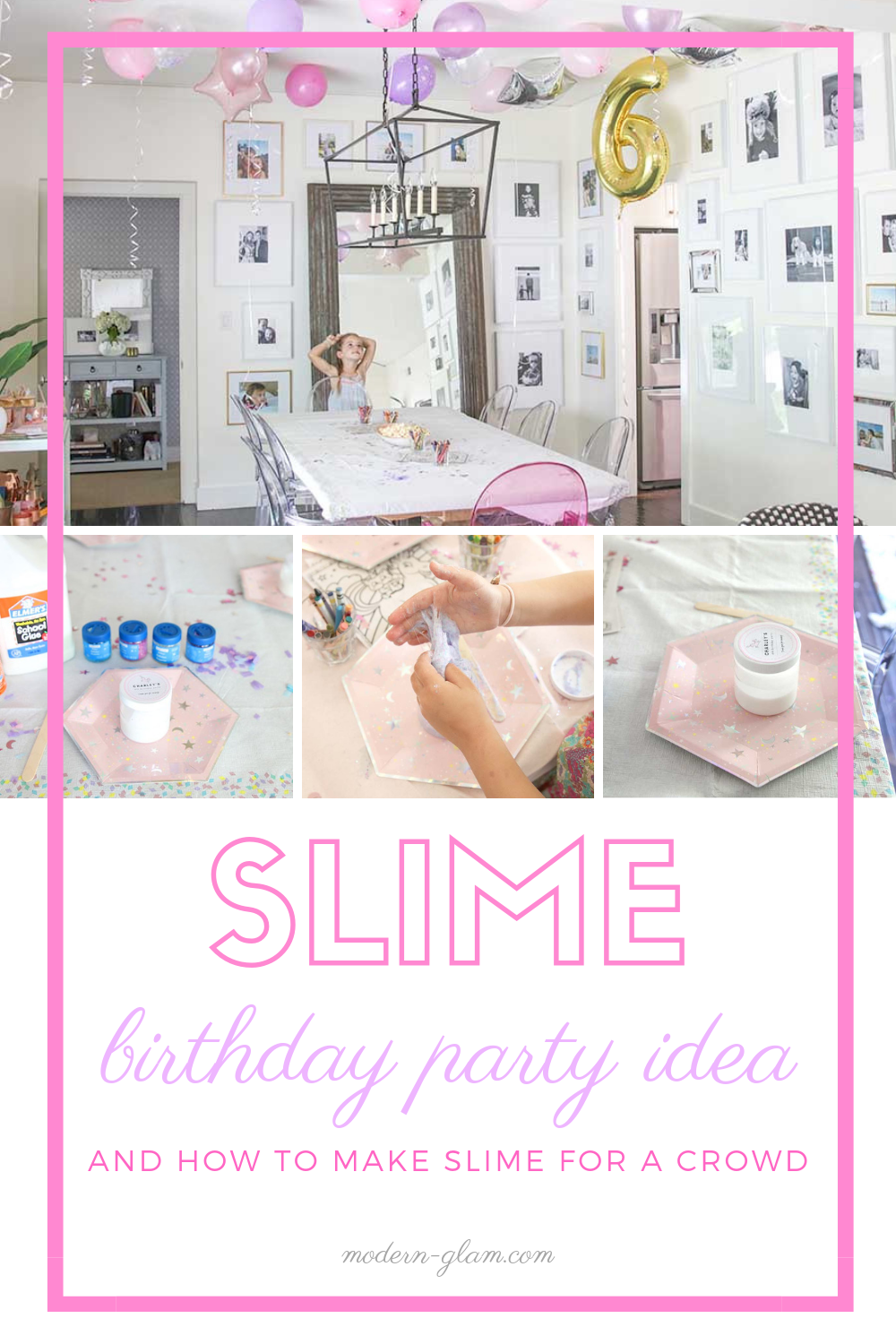 Last year, my daughter had a SLIME PARTY that was so easy and all the kids had so much fun! I detailed all the supplies and resources for how to make slime for a crowd in my post. So, If you are looking for a way to entertain a group of kids, this slime party is definitely the way to go!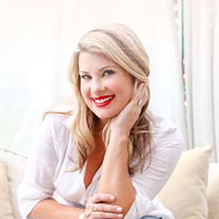 Hi I'm Ashley, wife and mom of 2 young kids. Here, I hope to inspire you by sharing my favorite home decor ideas, easy DIY projects and simple but delicious recipes (sometimes they are pretty healthy too)!

Let's connect! Pinterest, Instagram, Facebook and subscribe to my emails for new posts sent straight to your inbox!