For my daughter's birthday this year she wanted to have a slime party. Come see this slime party idea that is fun and free of any mess!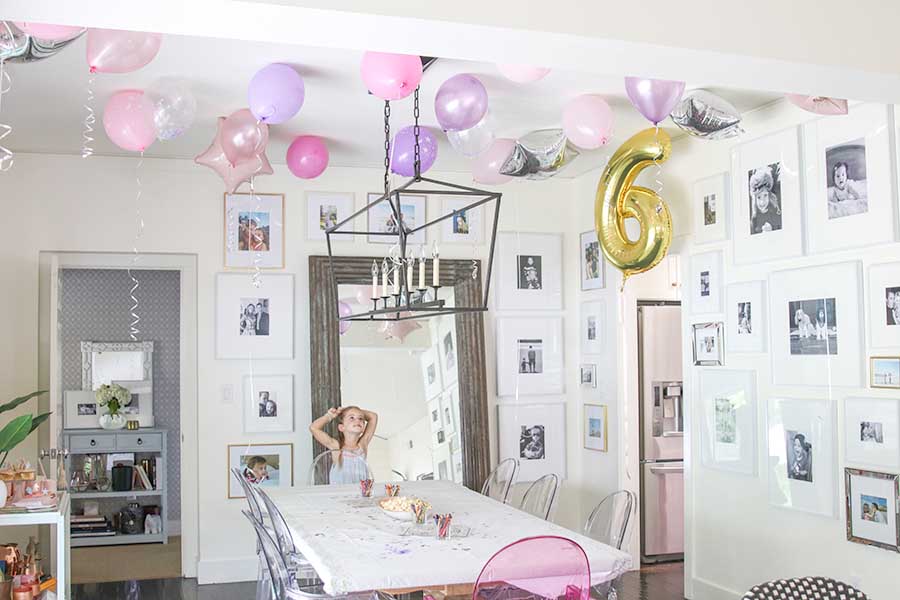 Last year my daughter had a Rainbow Kitty Birthday Party. This was my most pinned post on Pinterest!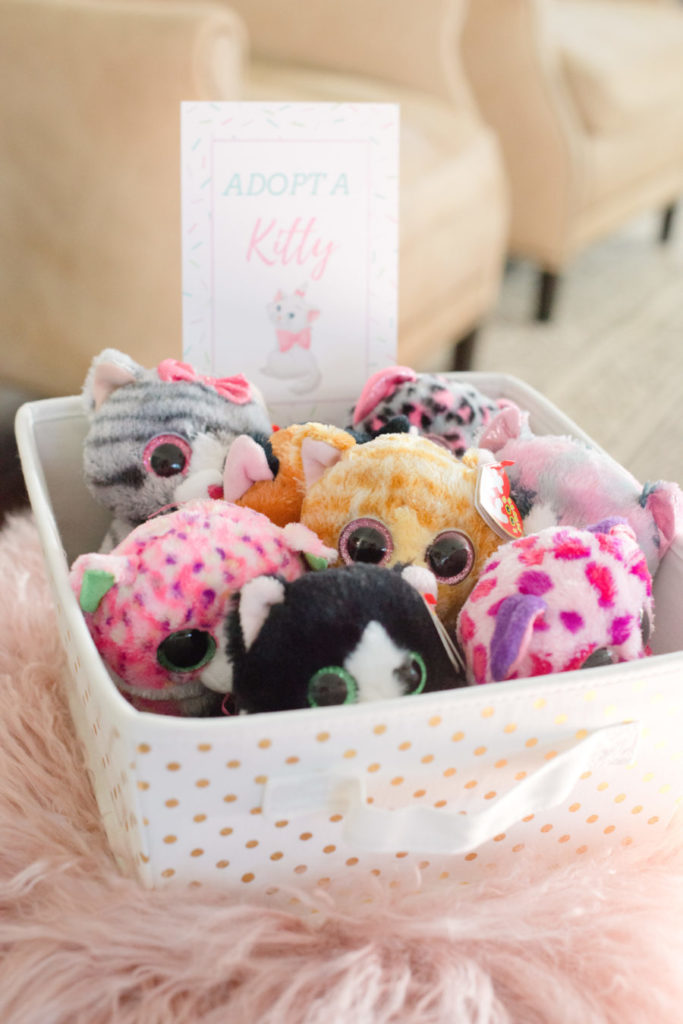 You can check out the full details HERE.
And be sure to check out this year's birthday party, a non-sleepover Popcorn & Pajama Party!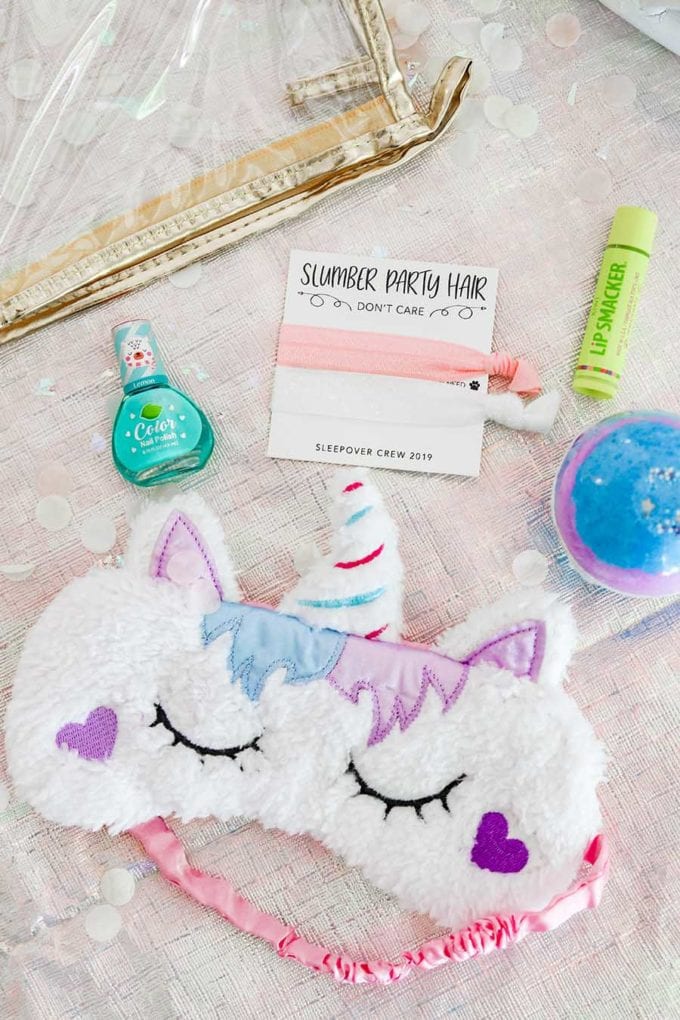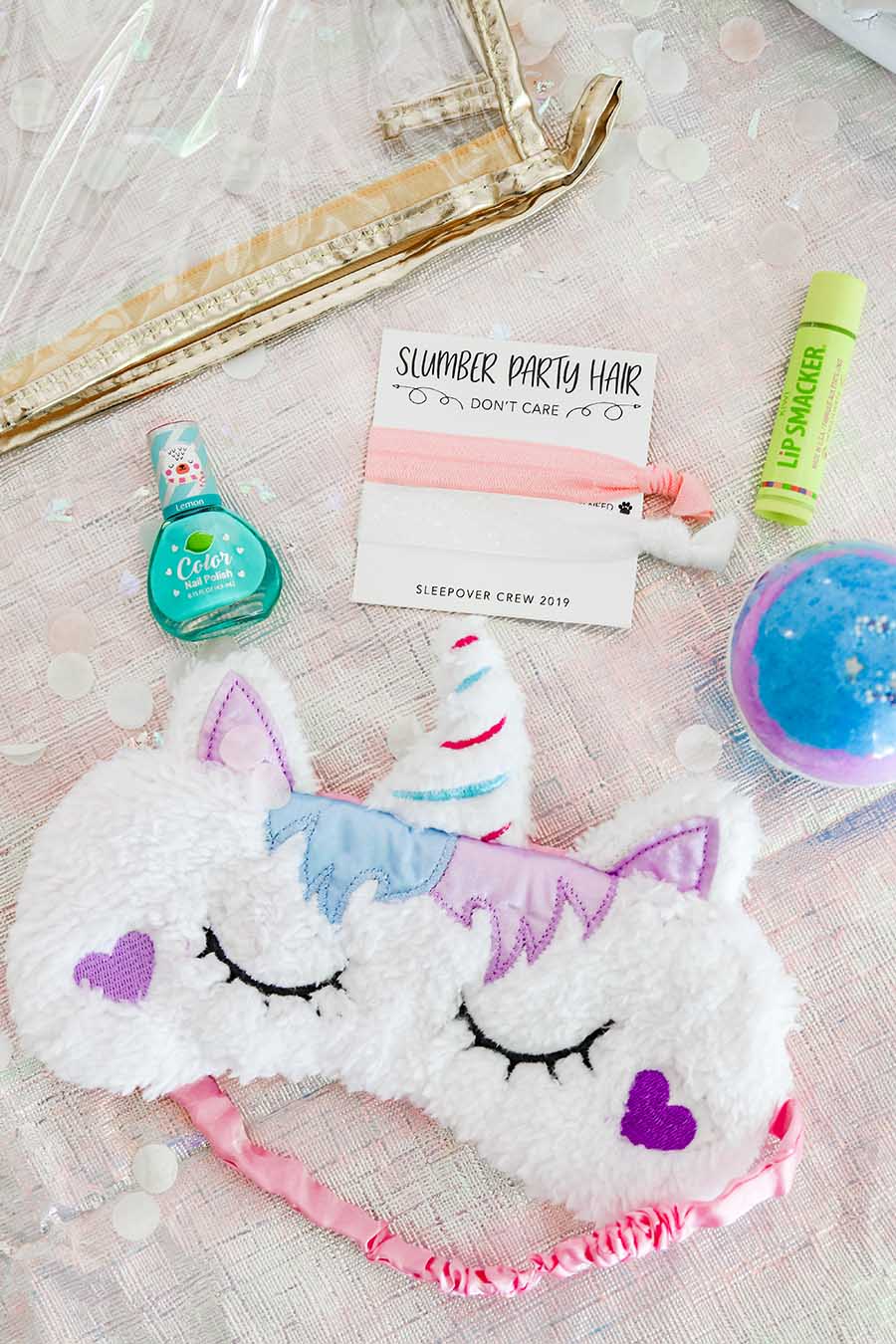 Click here to see the details!

If you want to learn how to host a Gingerbread House Decorating Party for kids, I have it all figured out for you! I am sharing all my tips and ideas for making it simple and mess-free!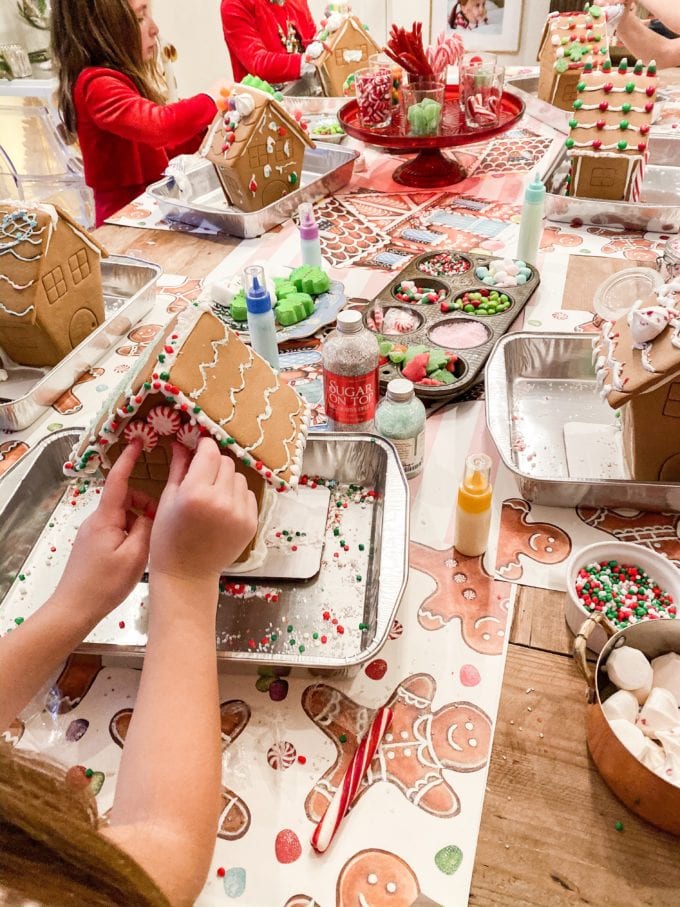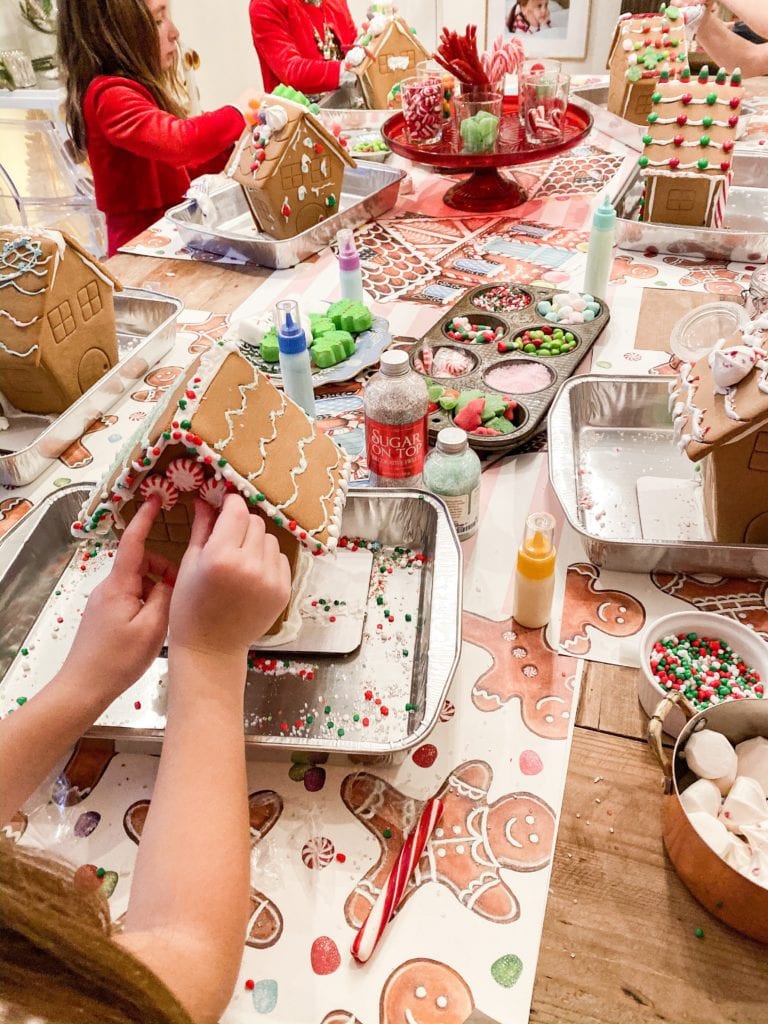 Click here to check out all my tips and ideas that will save you time and energy!
How To Host a Fun and Mess-Free Slime Party
I'm going to show you how to host a slime party that is perfect for kids birthday parties or just a fun summer activity for a group of kids!
This party was the biggest success and each and every one of the girls said it was the best birthday party ever! Total win win!
Now, the best part about throwing a slime party is that you can make the theme anything you want. You could have a Star Wars Slime Party, or in our case a Rainbow Slime Party. All that you need to do is buy the themed party decorations for your slime party.
The slime is the main event and it's the perfect activity for a kids party!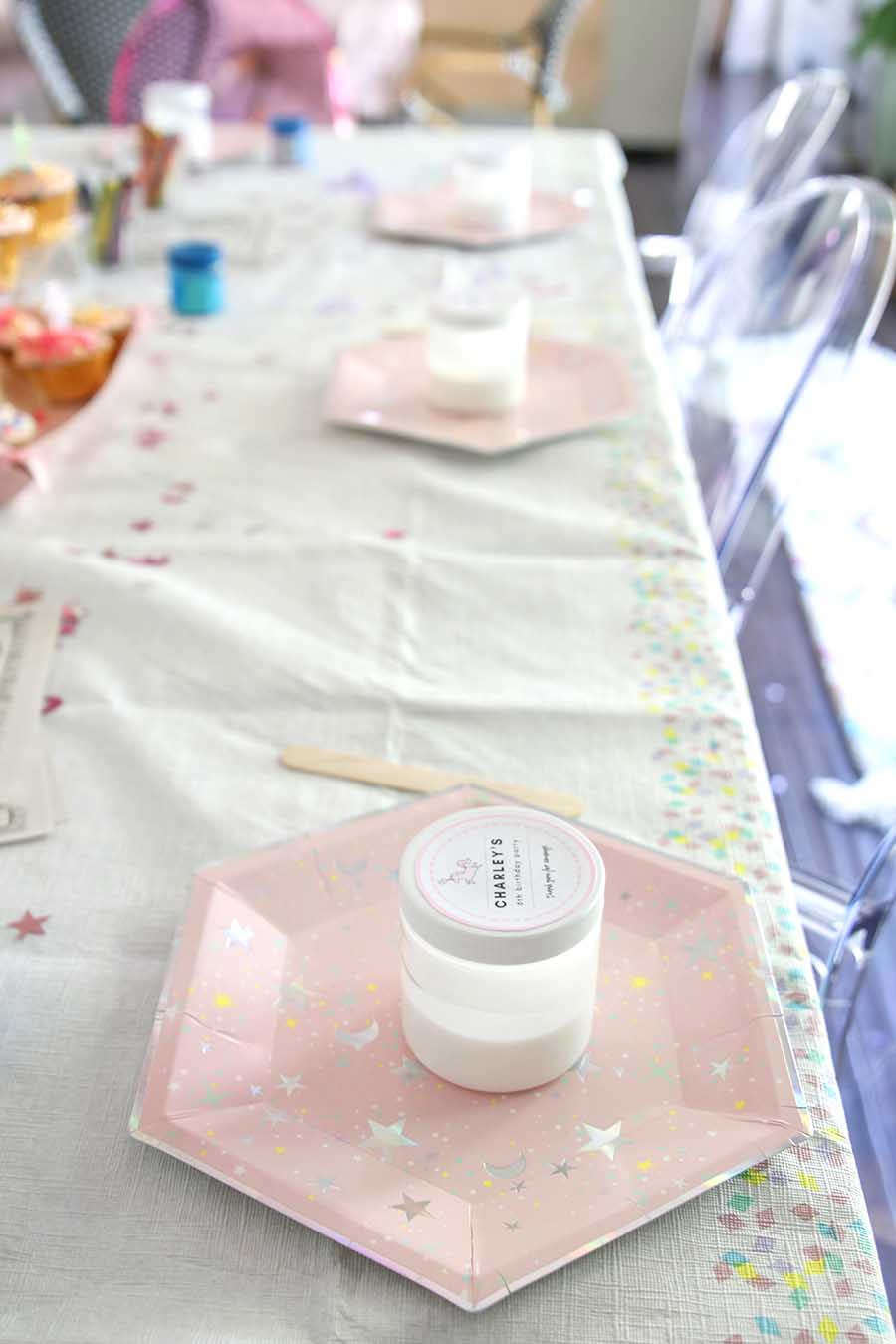 Slime Party Supplies
For the slime party activity you will need the following supplies:
1 gallon of school glue (I used white but you can use clear too)
Elmer's Magical Liquid
Craft sticks
8 oz. plastic jars with lids
various craft glitter (color based on your theme)
Food Coloring (optional)
You can check out how I made the labels for the slime jars at the bottom of this post. These were the perfect favors for this Slime Party idea!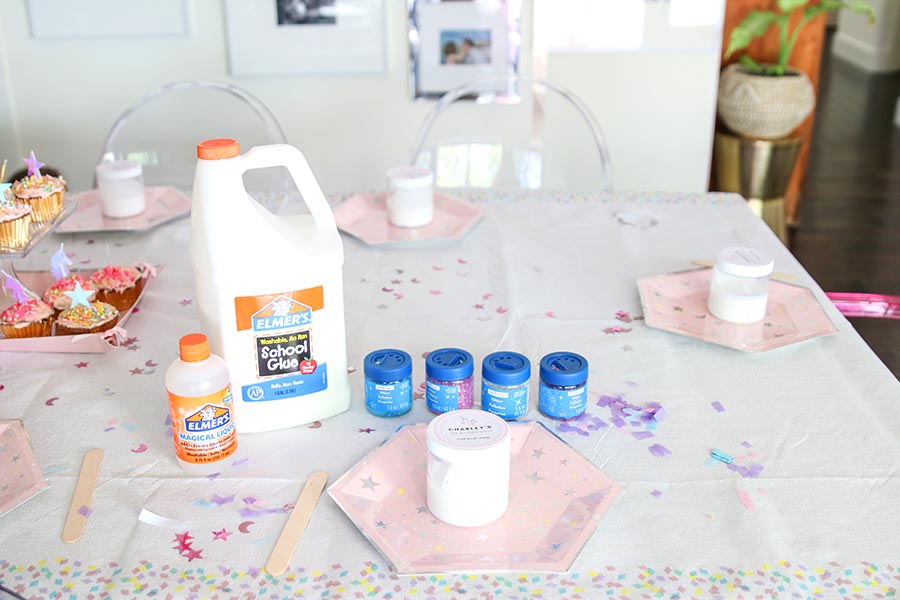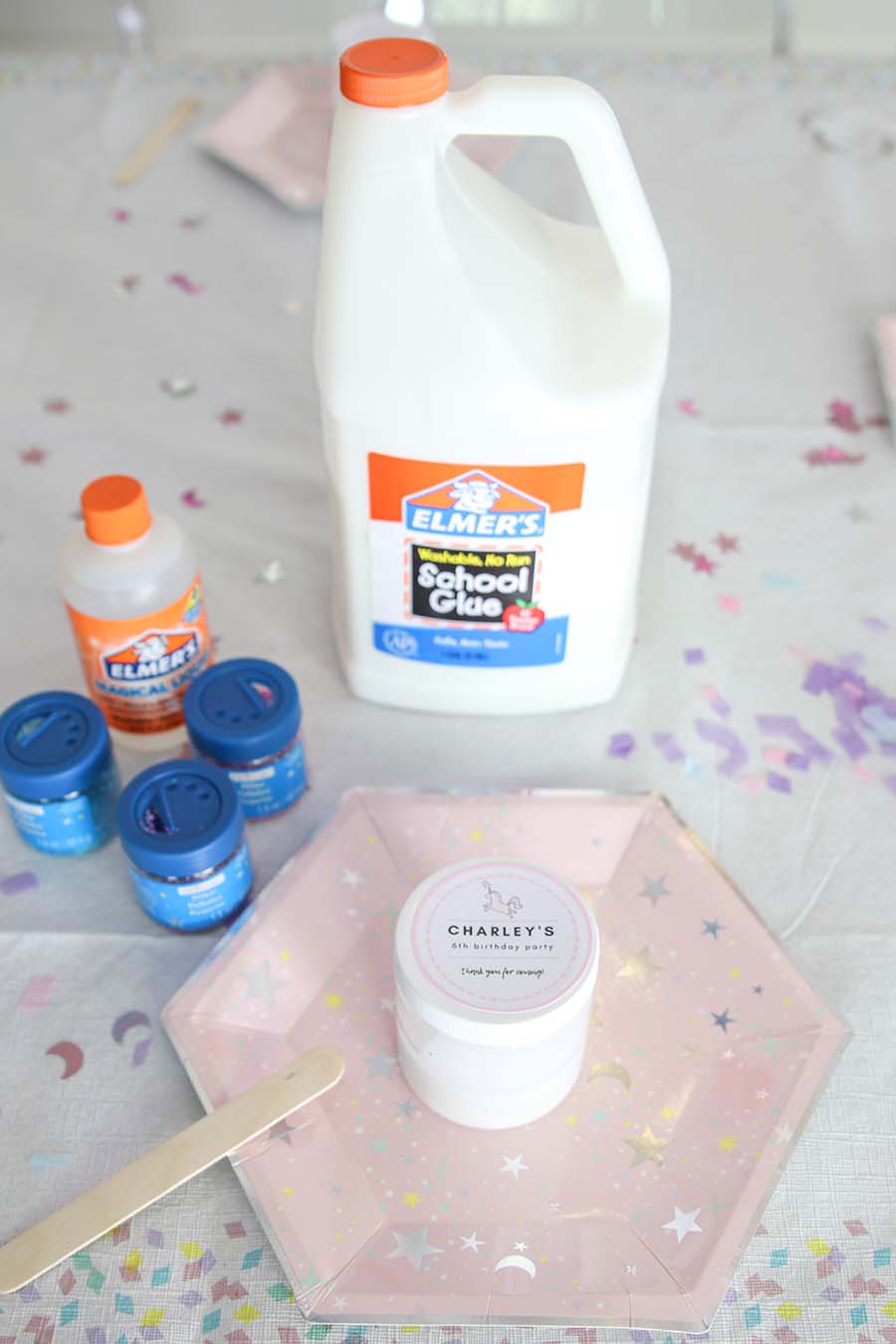 Slime Birthday Party Idea
You will want to cover the table you will be using with a disposable table cloth or newspaper. I used a paper table cover found in the party supply area. You will also want to have a plate at each seat. This contains any mess that may be made when mixing the slime.
Before the party, measure and pour 4 ounces of glue into each 8 ounce plastic jar. Place one jar at each seat.
Each place setting should have 1 paper plate, 1 jar with pre-measured glue, and 1 craft stick.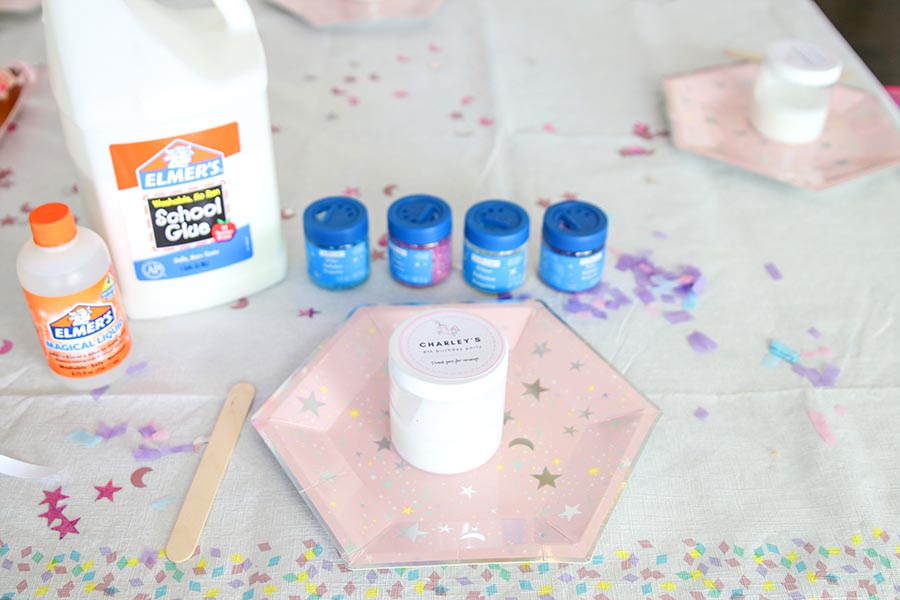 And on the table, place the assorted glitters and food coloring. You may want to have only the adults add the food coloring to the slime depending on the age group of the party.
Now it's time to for the slime party to get started!
DIY Slime Party Idea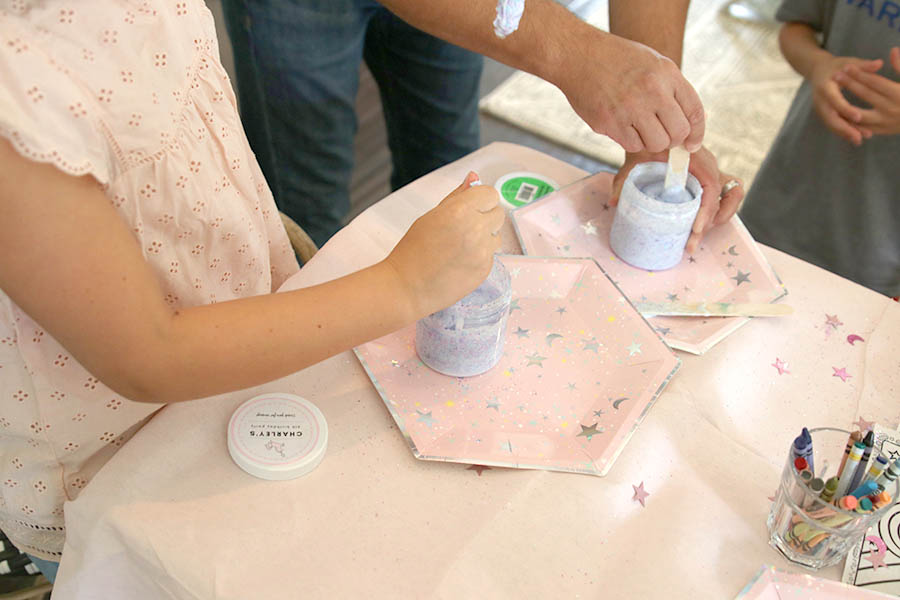 Once the guests are seated at the table give them instructions to add the glitter to their glue to make the color that they want. The girls had so much fun with this step. They just kept stirring and mixing, which gave me time to make the rounds with the Magical Liquid.
If they want to add any food coloring to their slime to make it a color, do this step before using the activator.
While the kids are mixing their glue, go around and add 1/4 cup of Elmer's Magical Liquid to the glue. This is an all in one activator that turns the glue into slime! There is even a convenient measurement guide on the side of the bottle.
By using the Magical Liquid, it eliminates the need to use the contact lens solution and baking soda. I love how convenient this made the whole process for a large group of kids! The is definitely a step that made this slime party idea a success.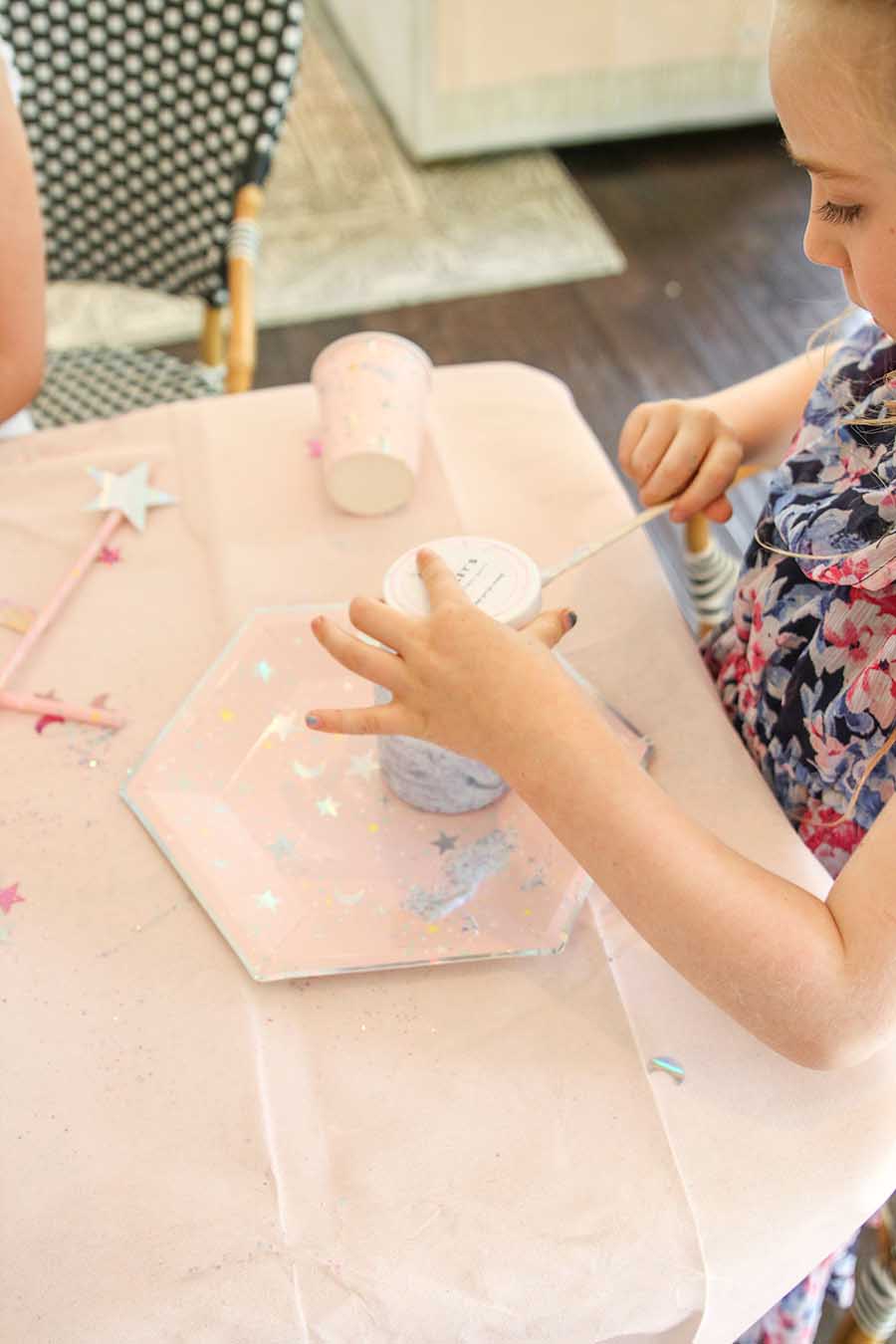 The kids loved being able to make their own slime and having these cute containers to take them home in was a bonus!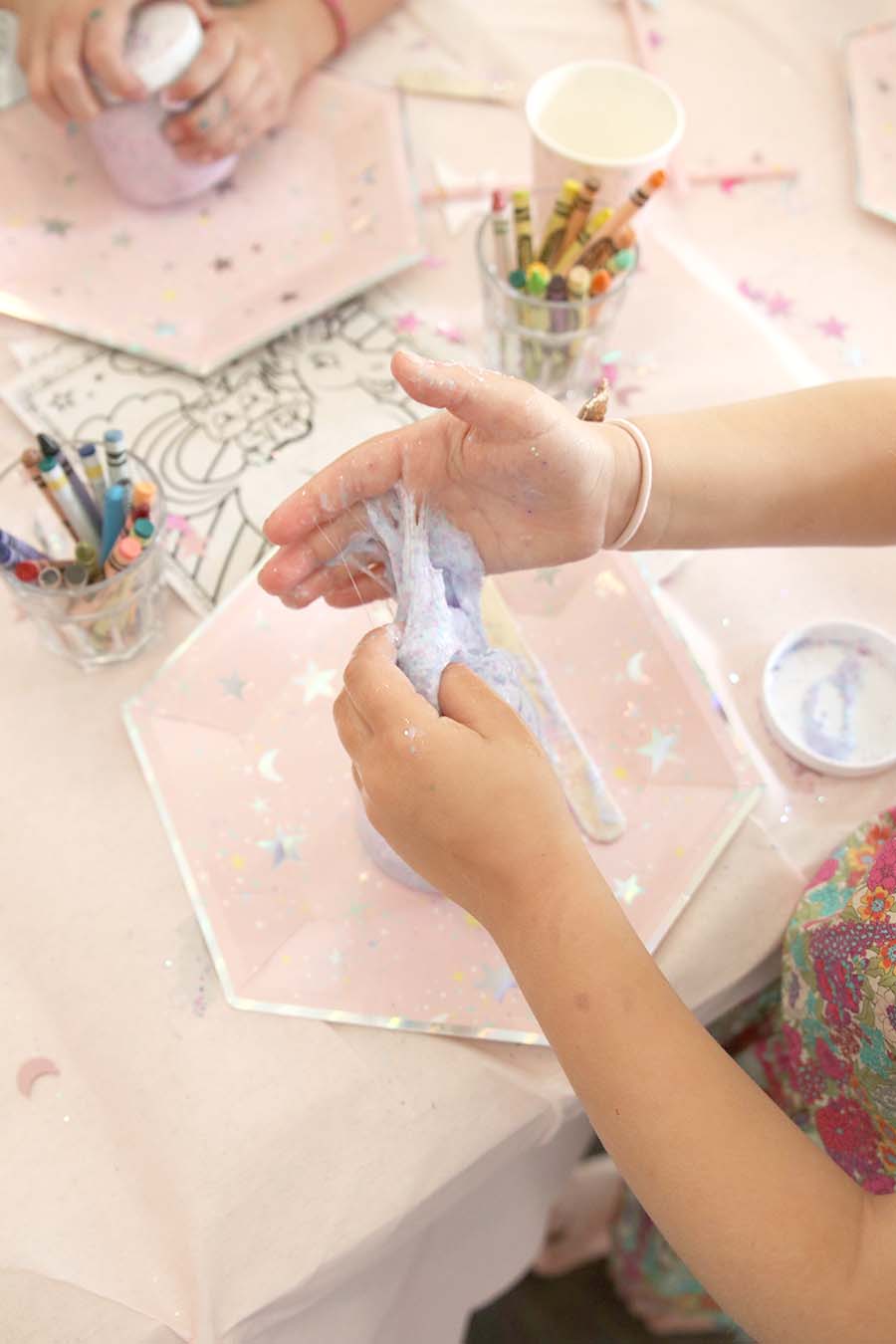 More Slime Recipes
If you want to get more creative, you can make different kinds of slime. By mixing in shaving cream, foam beads, acrylic paint or clay you can make all kinds of slime.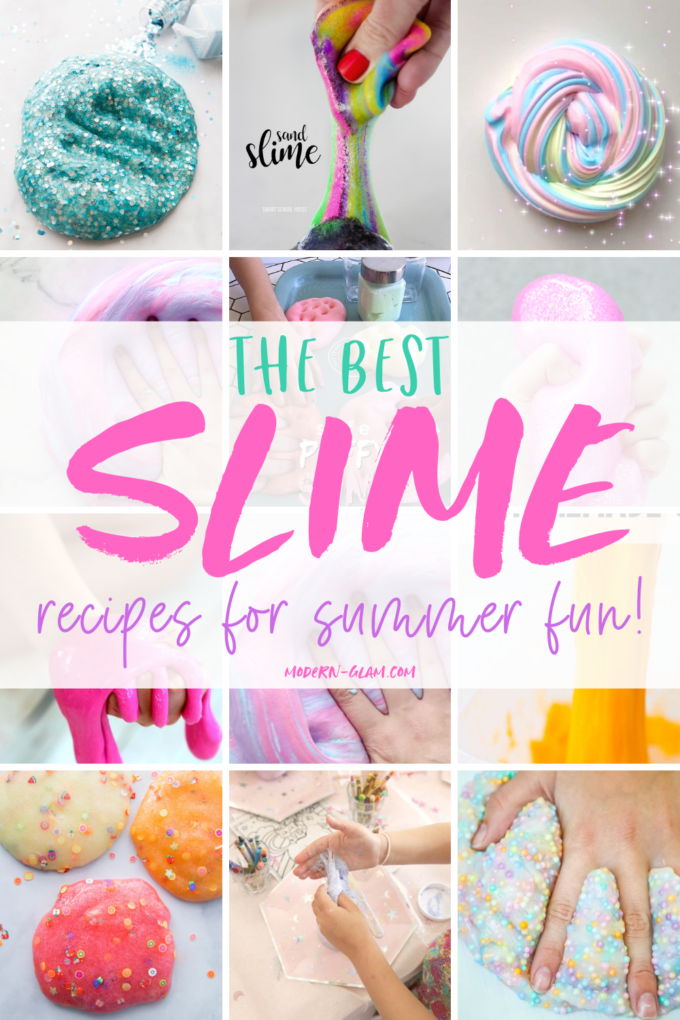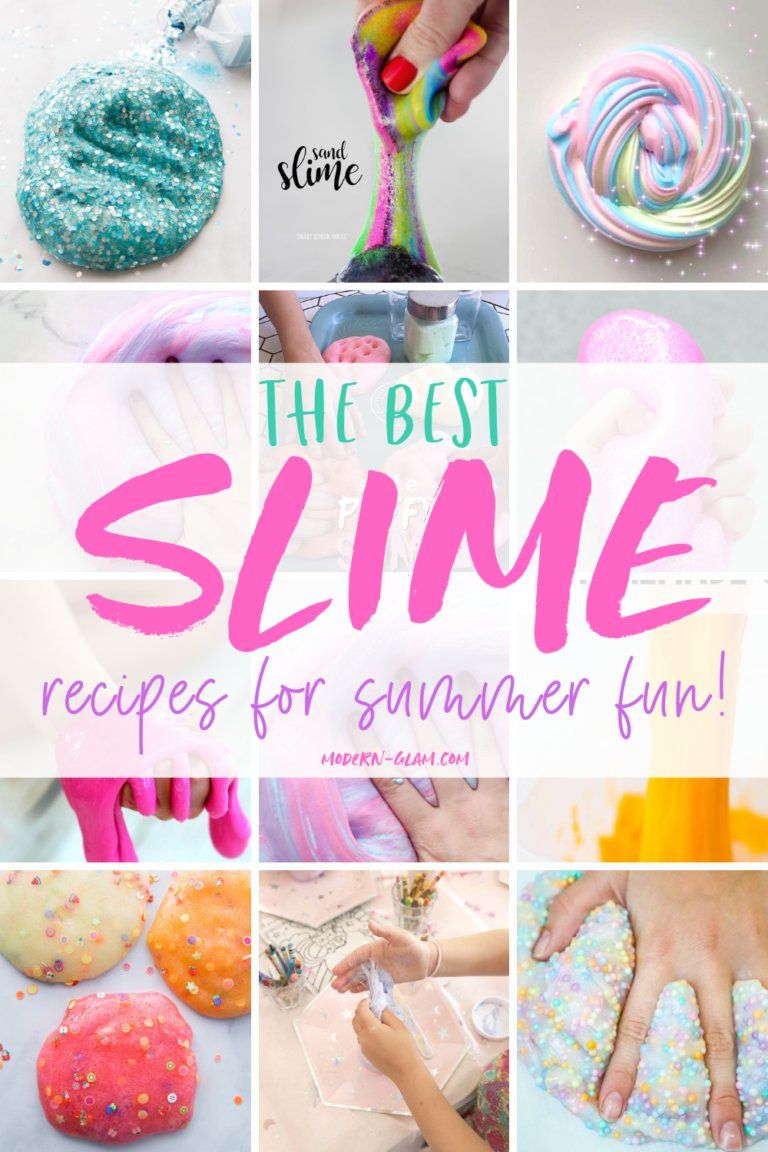 For more slime recipes, check out this post:The Best Slime Recipes for everything from unicorn slime to safe puffy slime!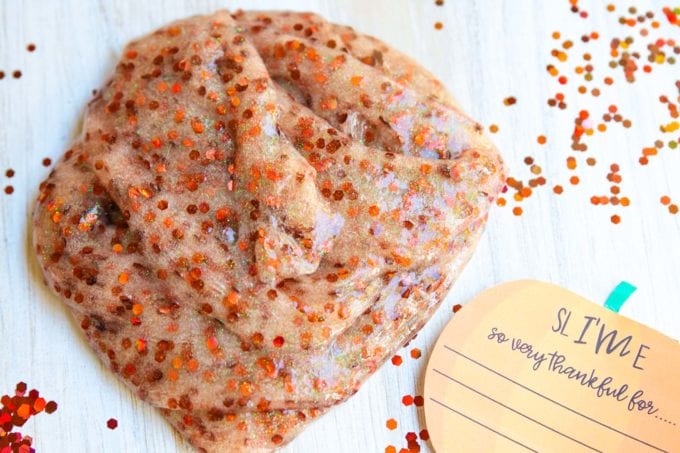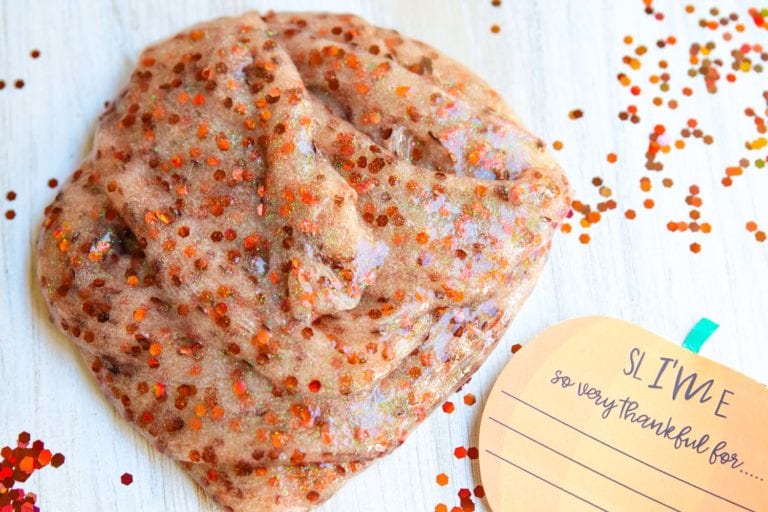 And for a fun fall slime recipe, check out my safe, non-toxic Pumpkin Pie Slime!
Slime Birthday Party Idea Tips
Check each batch of slime. Some may need a little more activator added to make the consistency just right.
Write their names on the bottom of the jars after they have made their slime.
For the slime container labels I used these Avery 2″ round labels and created the design in Photoshop. On the Avery website you can download their template for the labels and create your own personalized labels with any word processing program.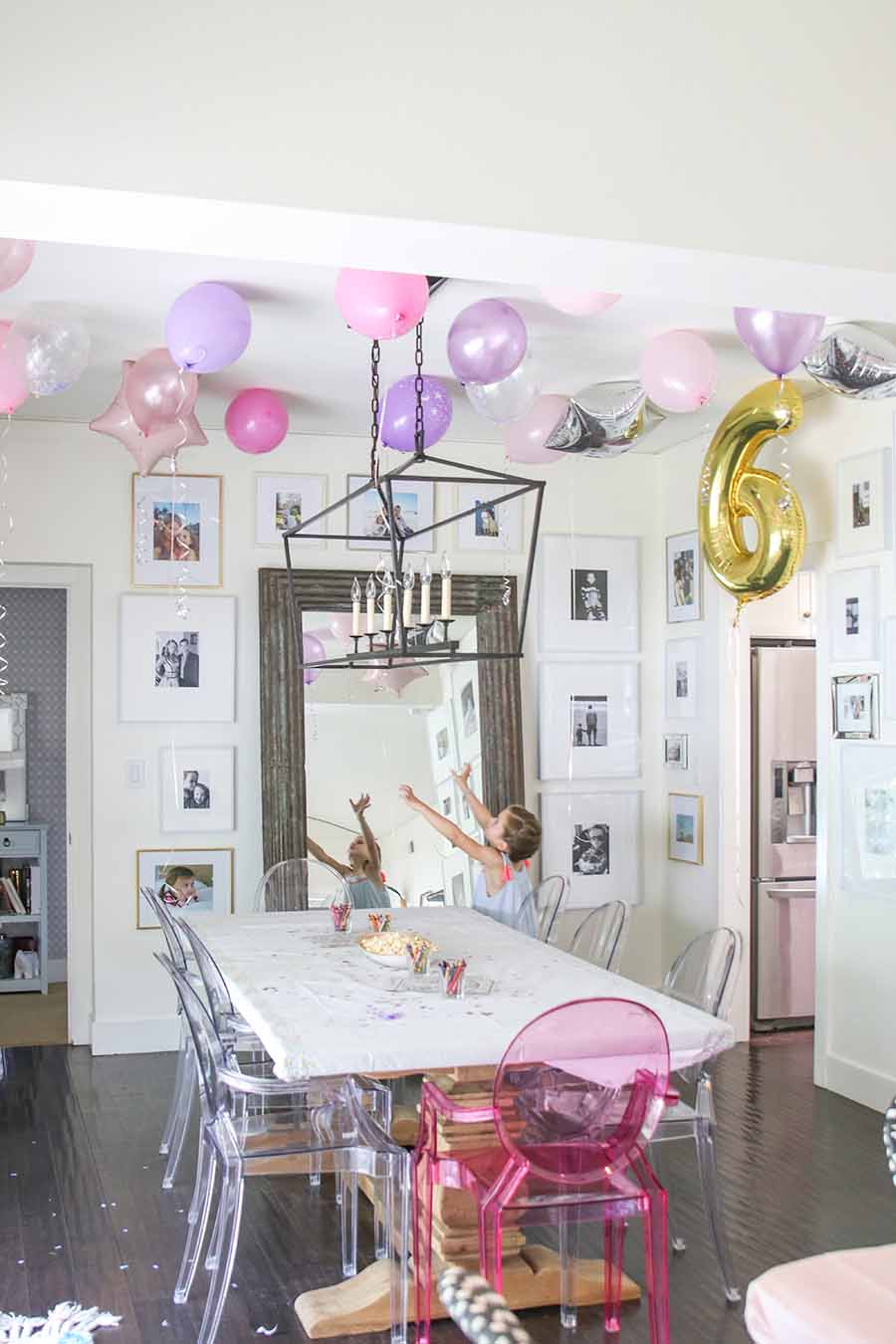 Find all the Slime Party supplies here: