Host a fun gingerbread house decorating party for kids! Celebrate the holidays with this fun party that is sure to become a yearly tradition!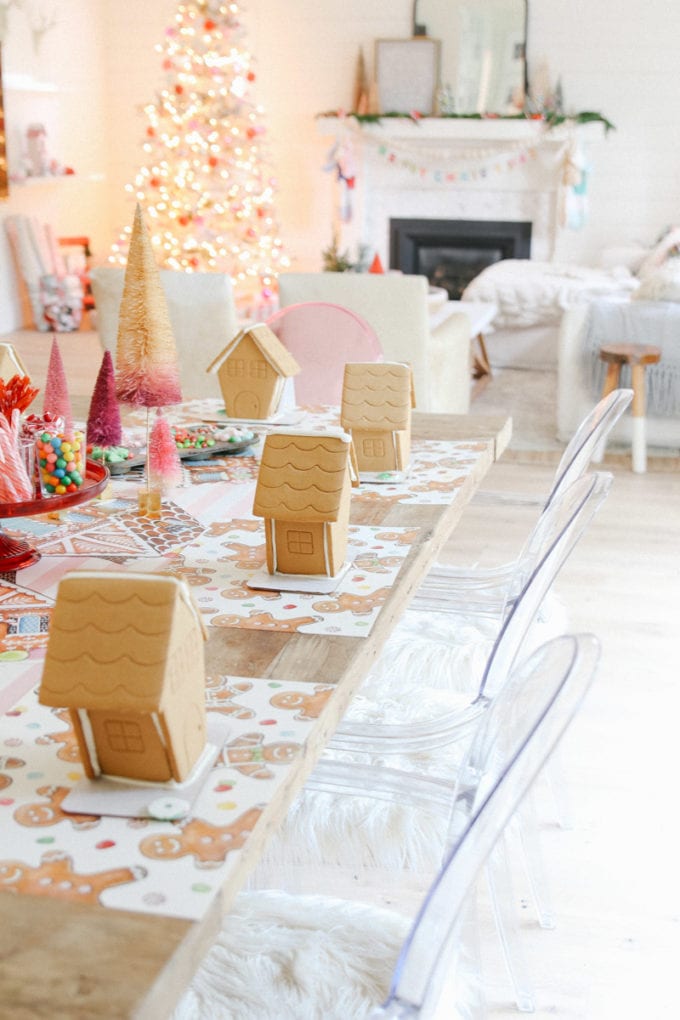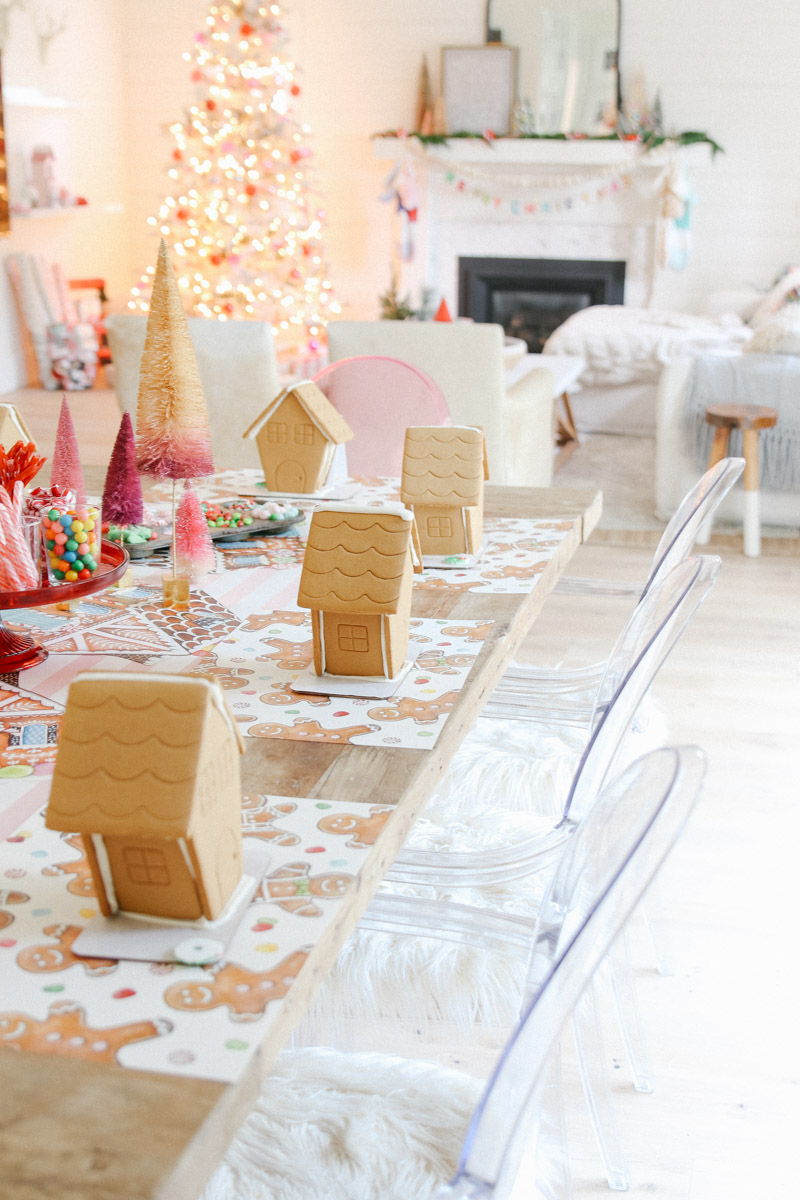 I will show you how to host the best Gingerbread House party that your kids will love!
Gingerbread Decorating Party for Kids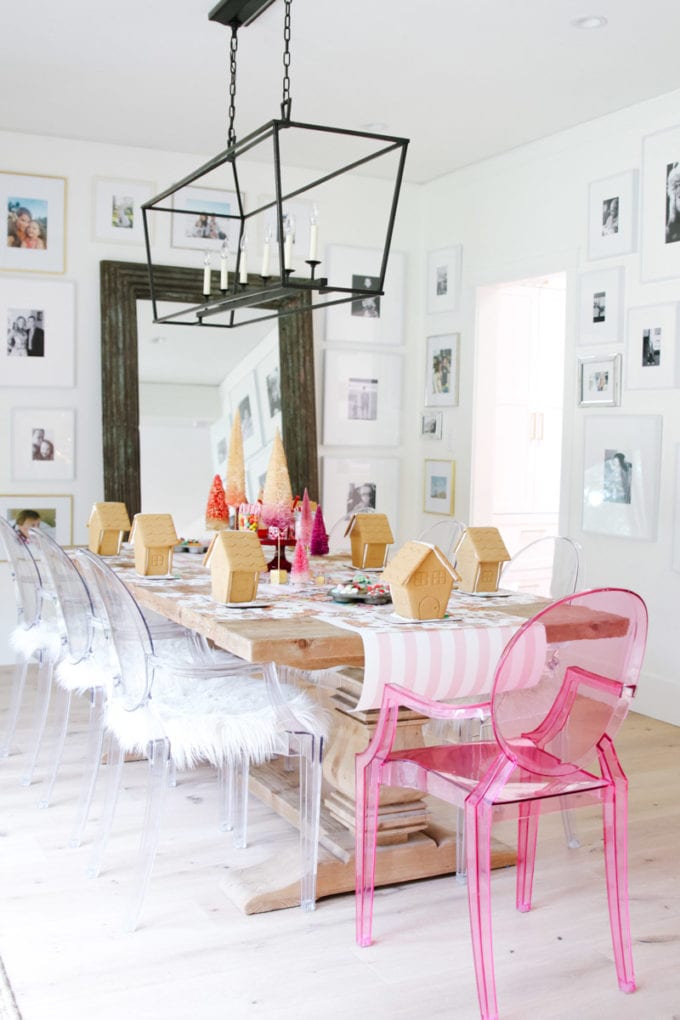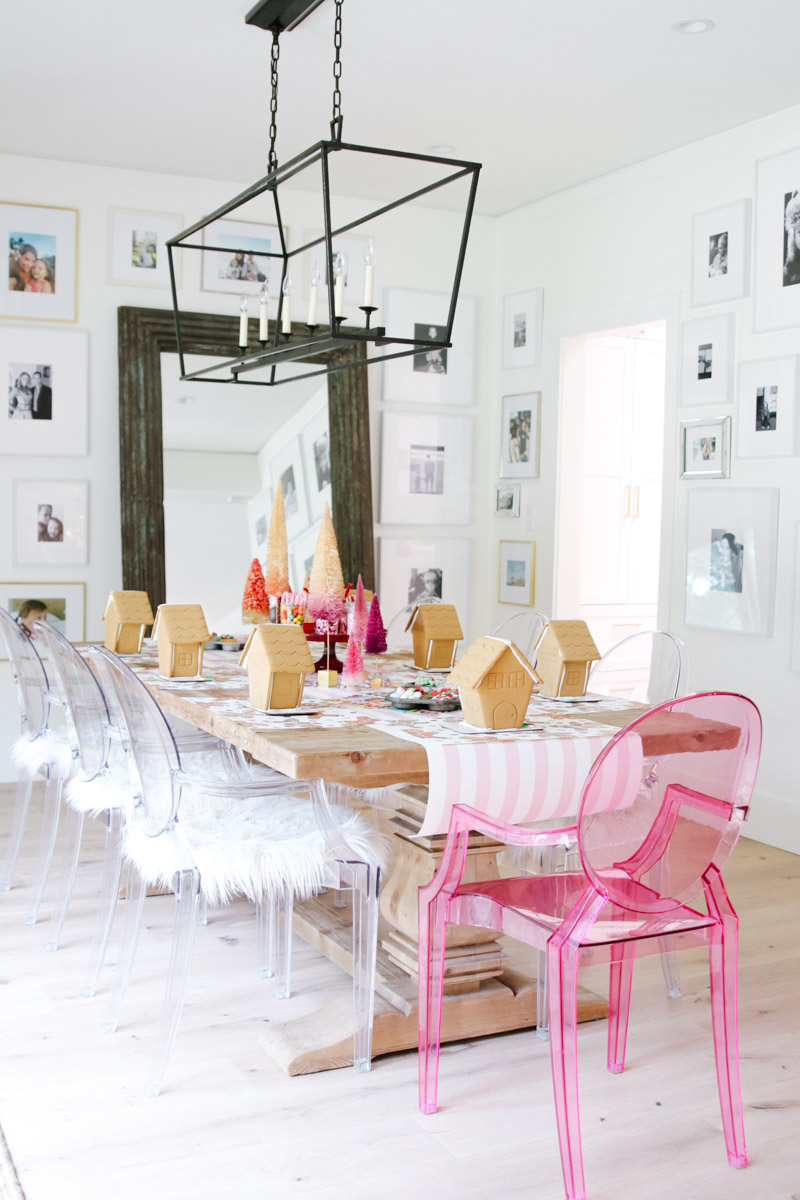 This year I wanted to host a Gingerbread house decorating party for my daughter and her friends. They are finally at that age where they love Christmas and all the festivities that go along with it.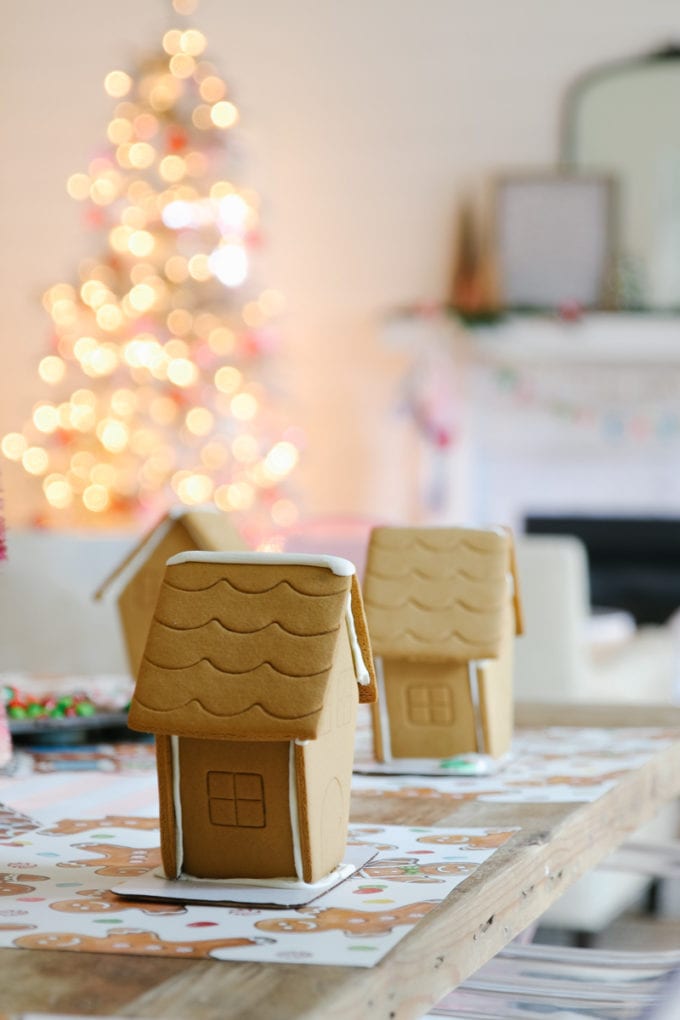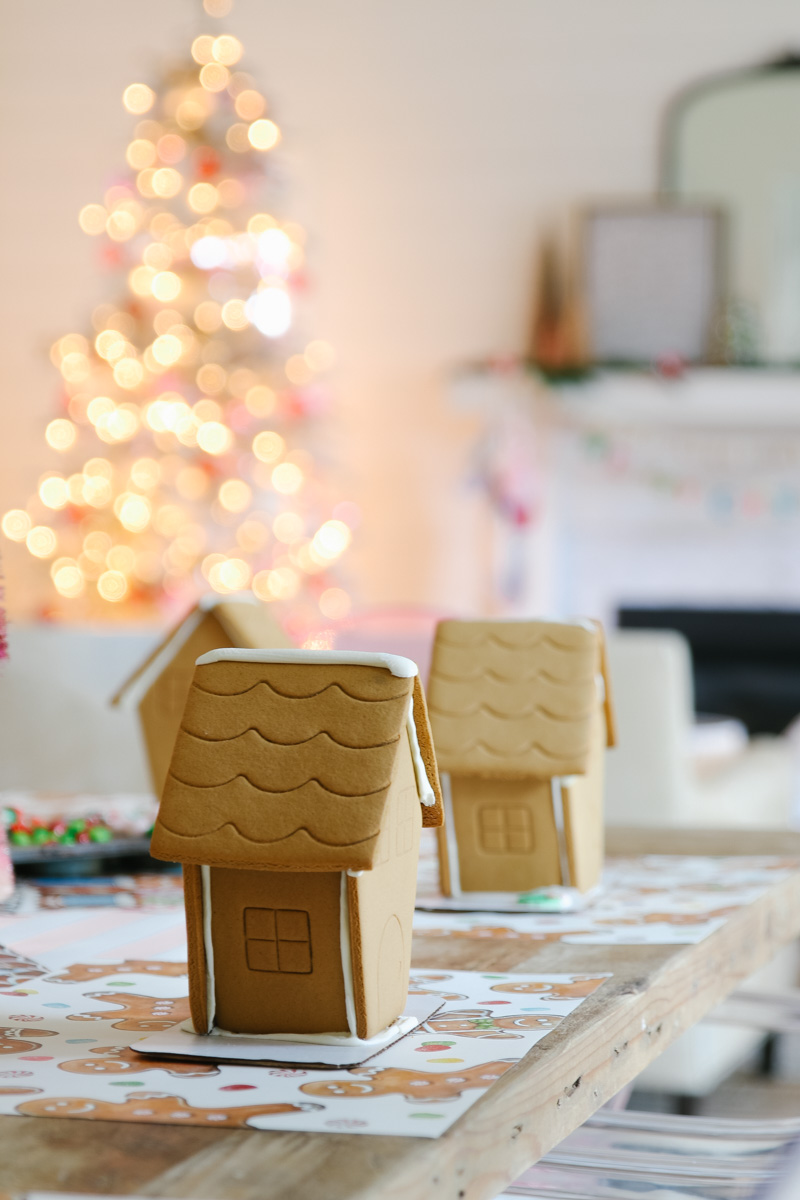 And they are old enough to have the attention span to create fun and creative gingerbread houses!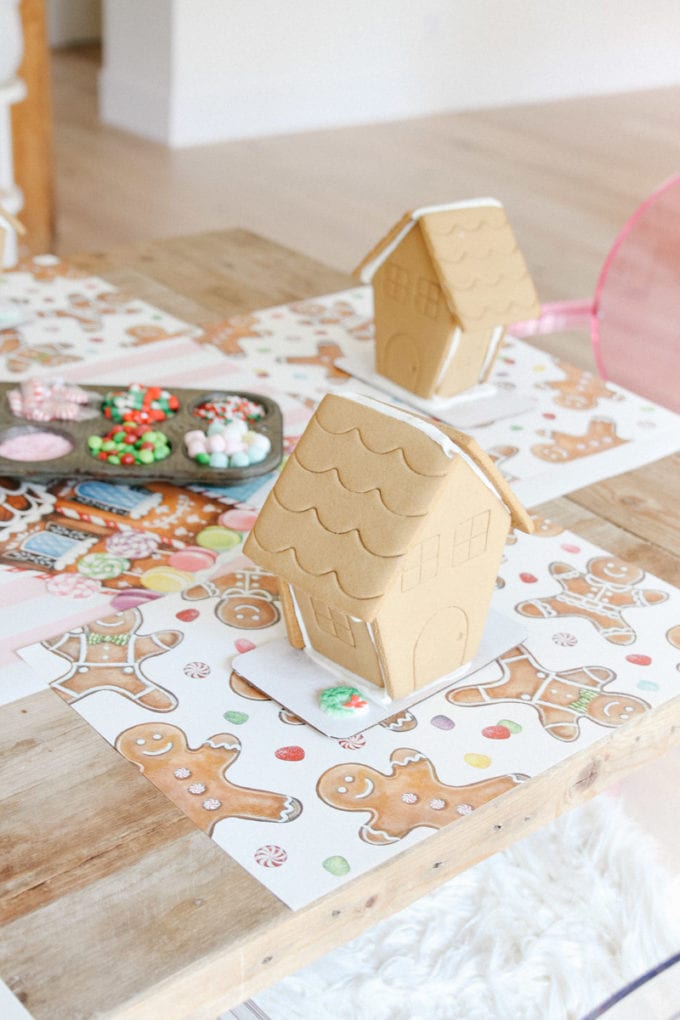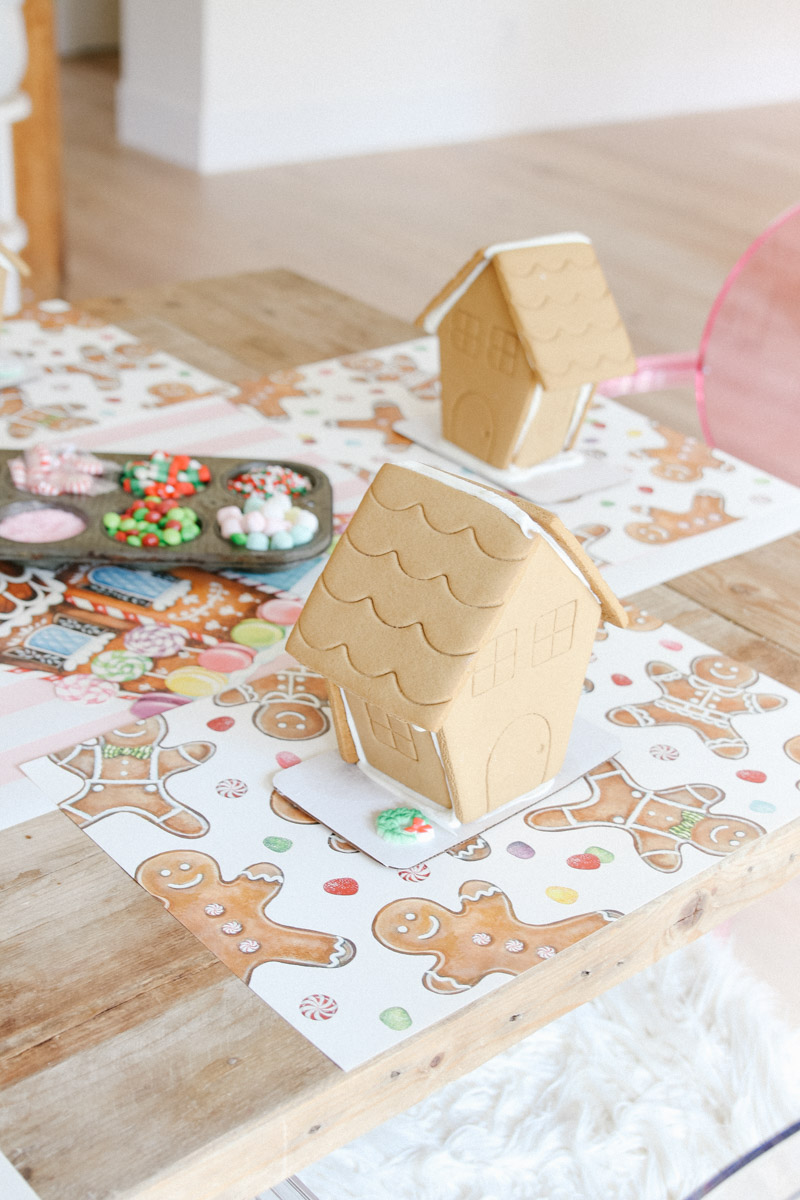 She was so excited to invite a group of her closest friends and get creative with the candy! Here is what we did to throw the best kids' Gingerbread House decorating party!
How To Throw the Best Gingerbread Decorating Party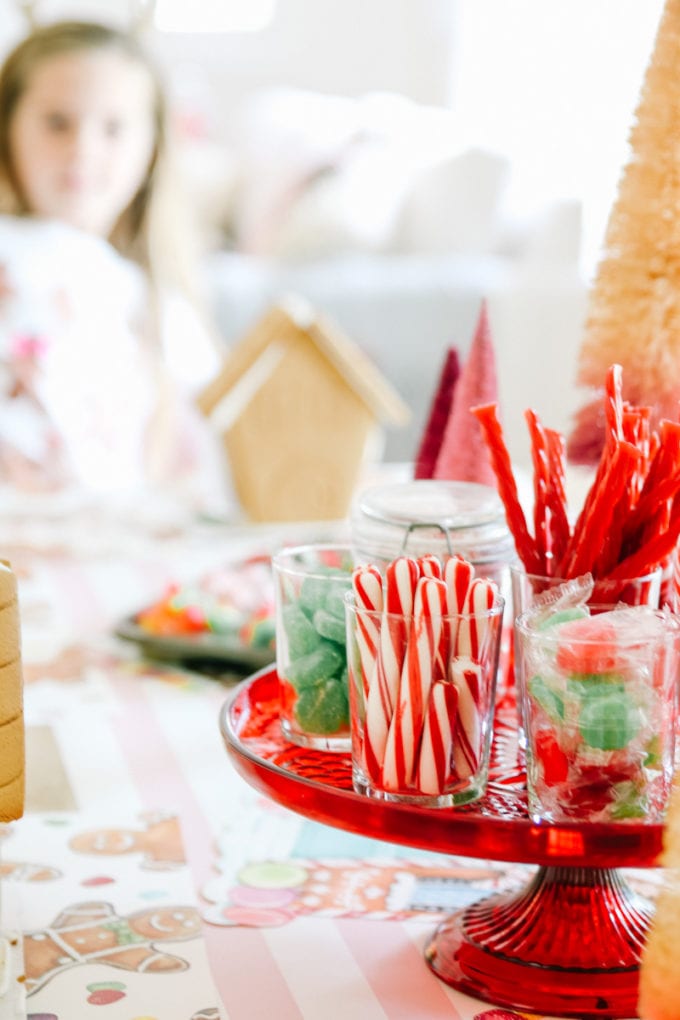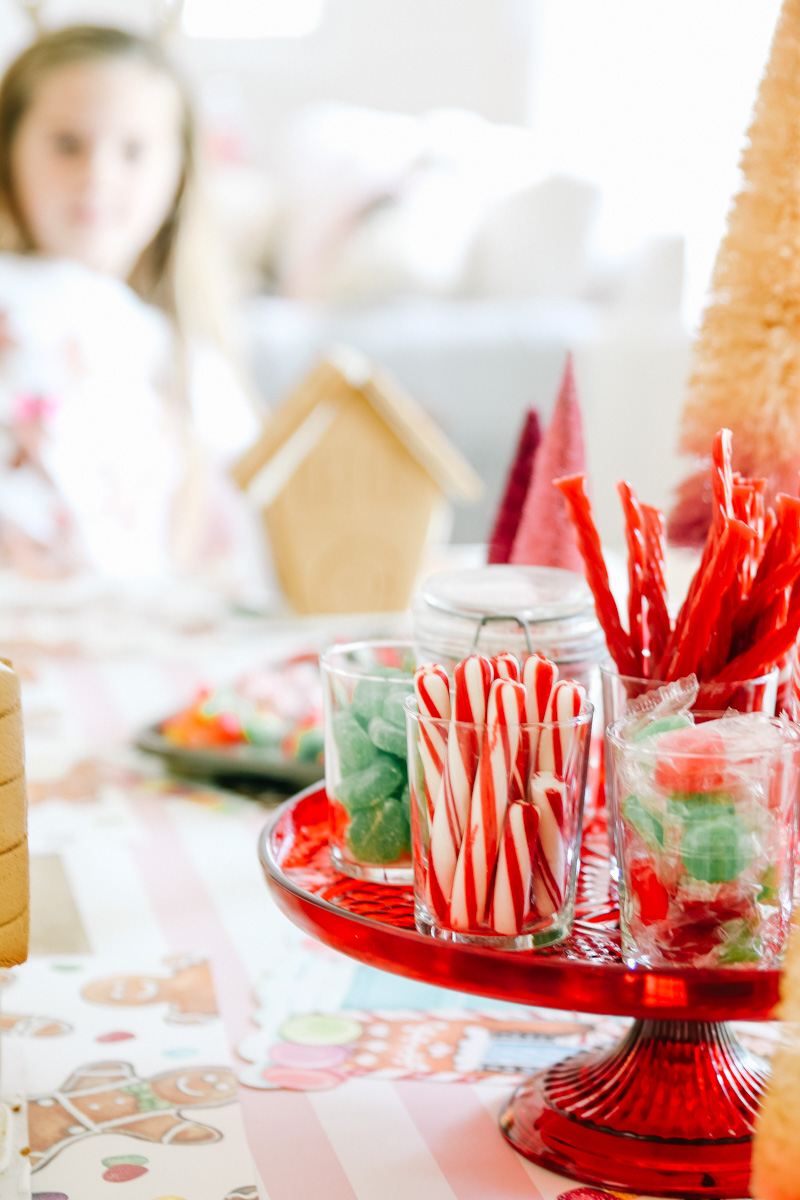 Create a guest list and send out invitations. The holidays are a busy time of year so send out invitation far enough in advance to give your guests time to plan.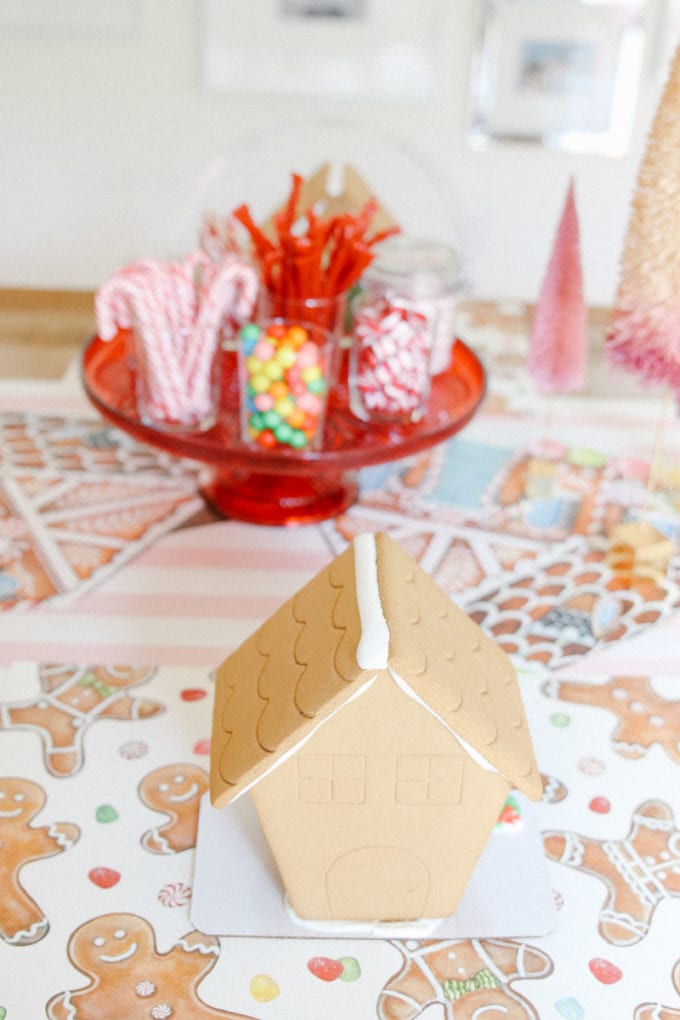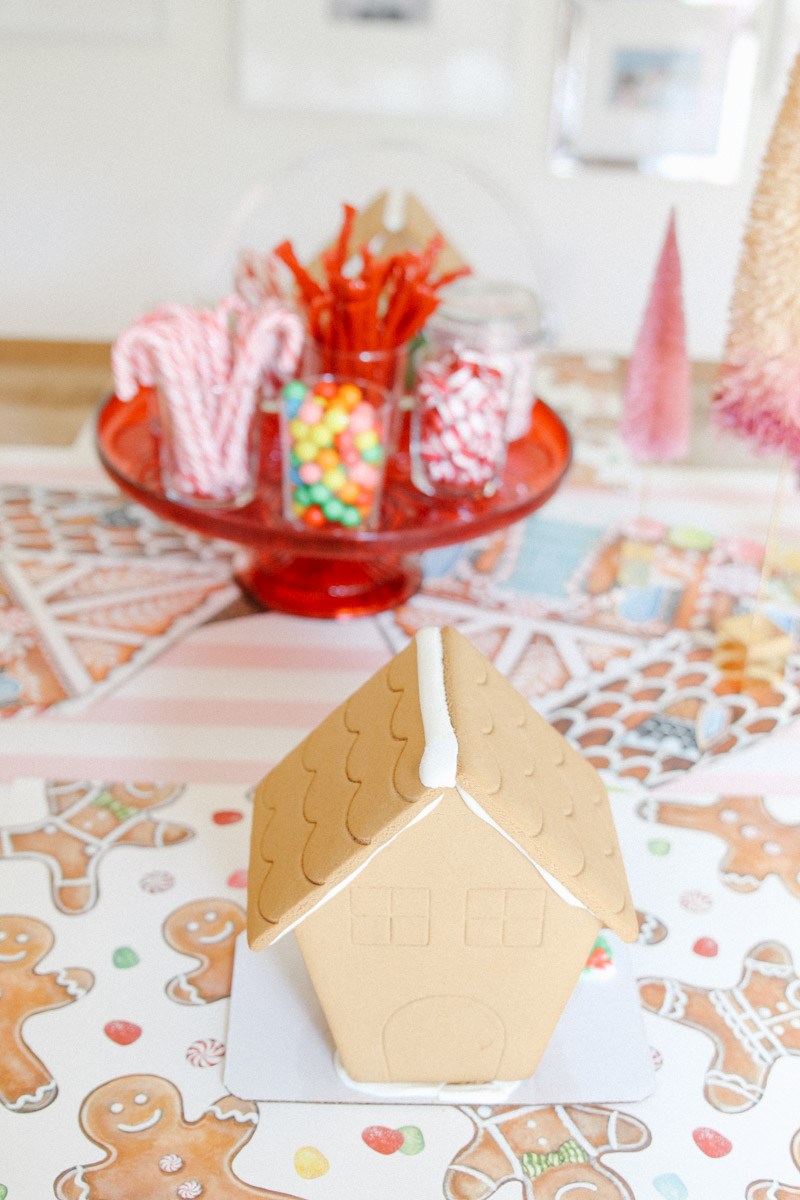 Buy pre-made gingerbread houses. I found these kits that come pre-assembled which was so much easier than having to build 7 individual houses!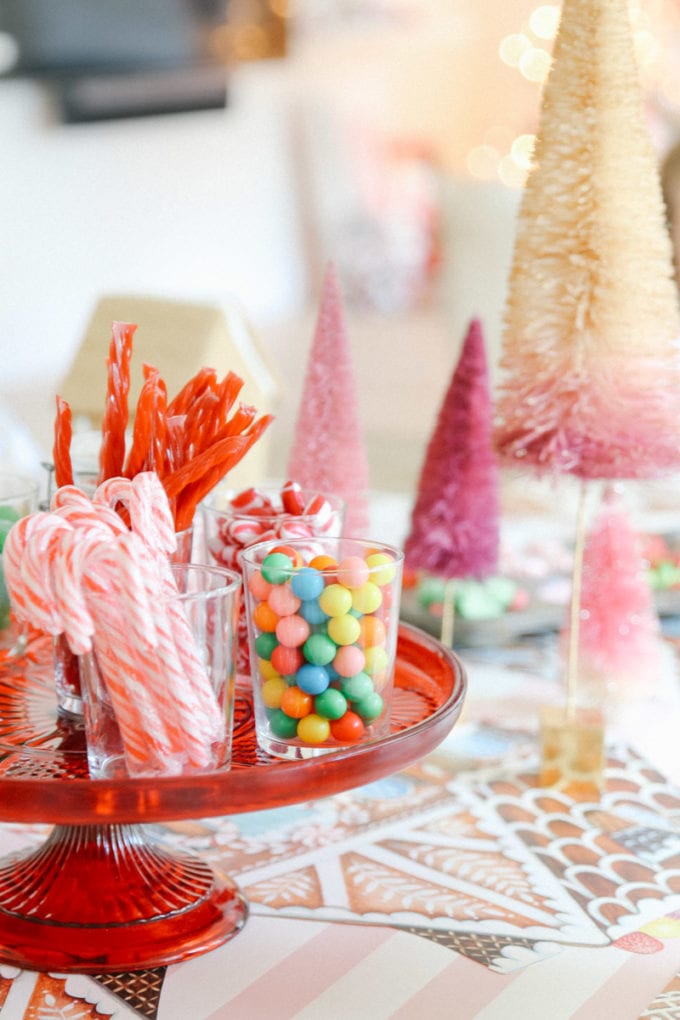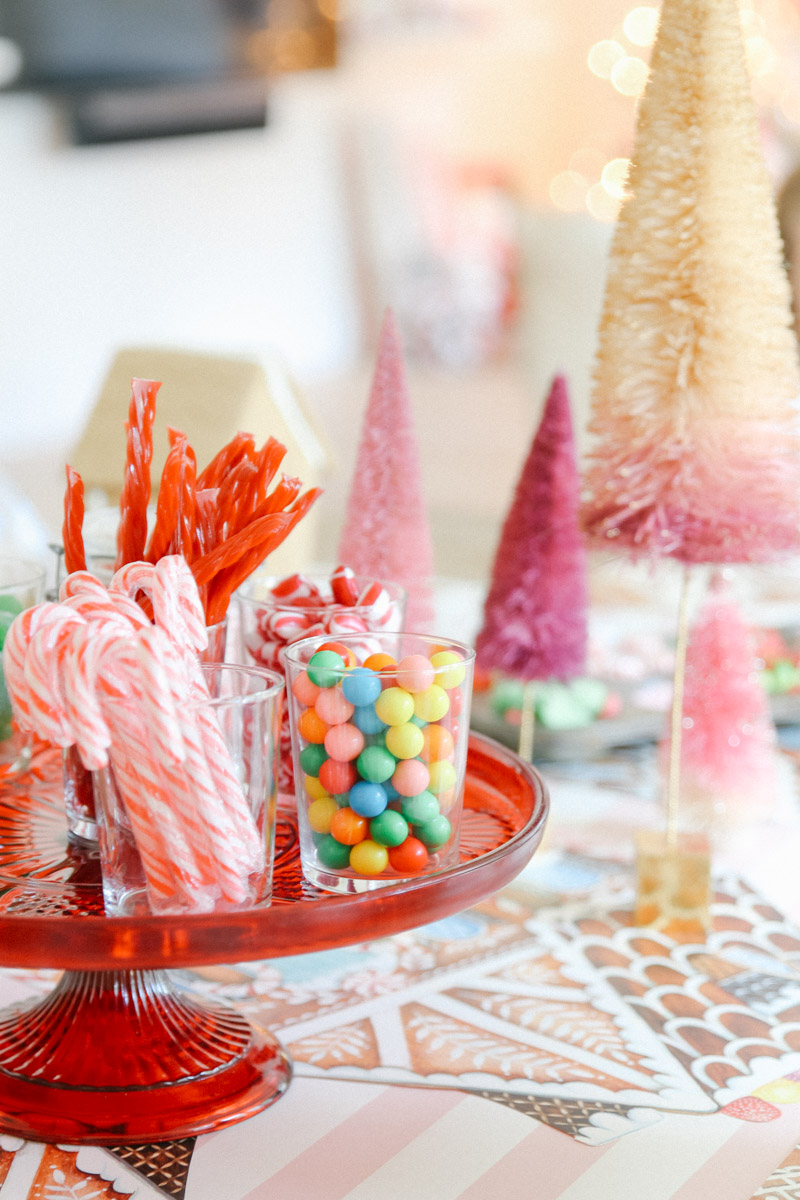 Provide a creative and classic candy selection. Think outside the box (cereal or coconut) and make sure you have to stand by traditional varieties of candy. I also asked each guest to bring a bag of their favorite gingerbread decorating candy to share.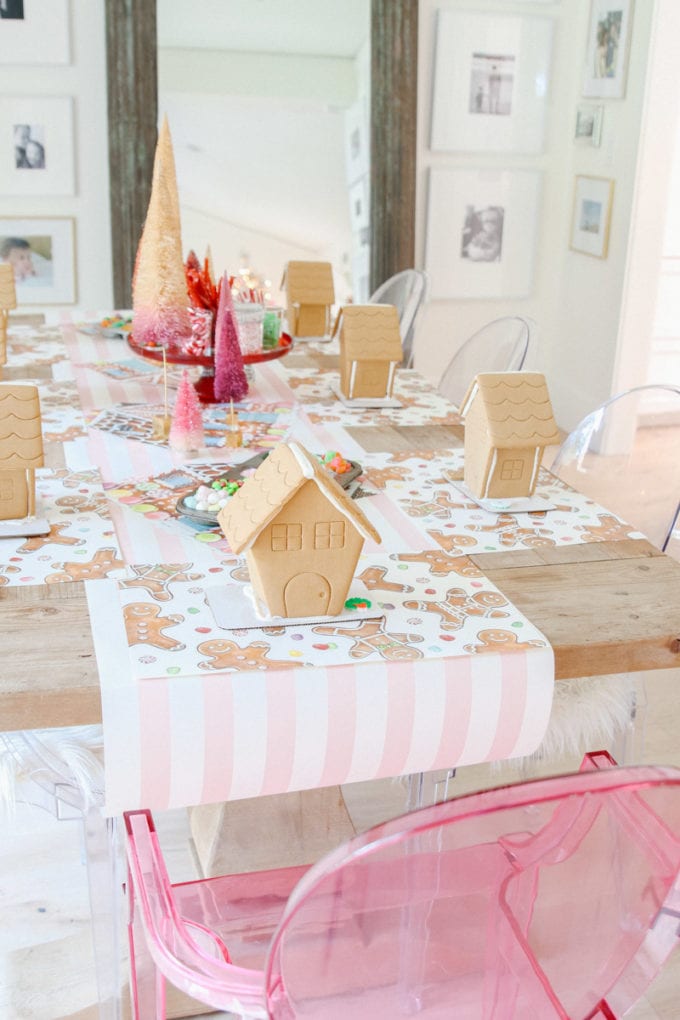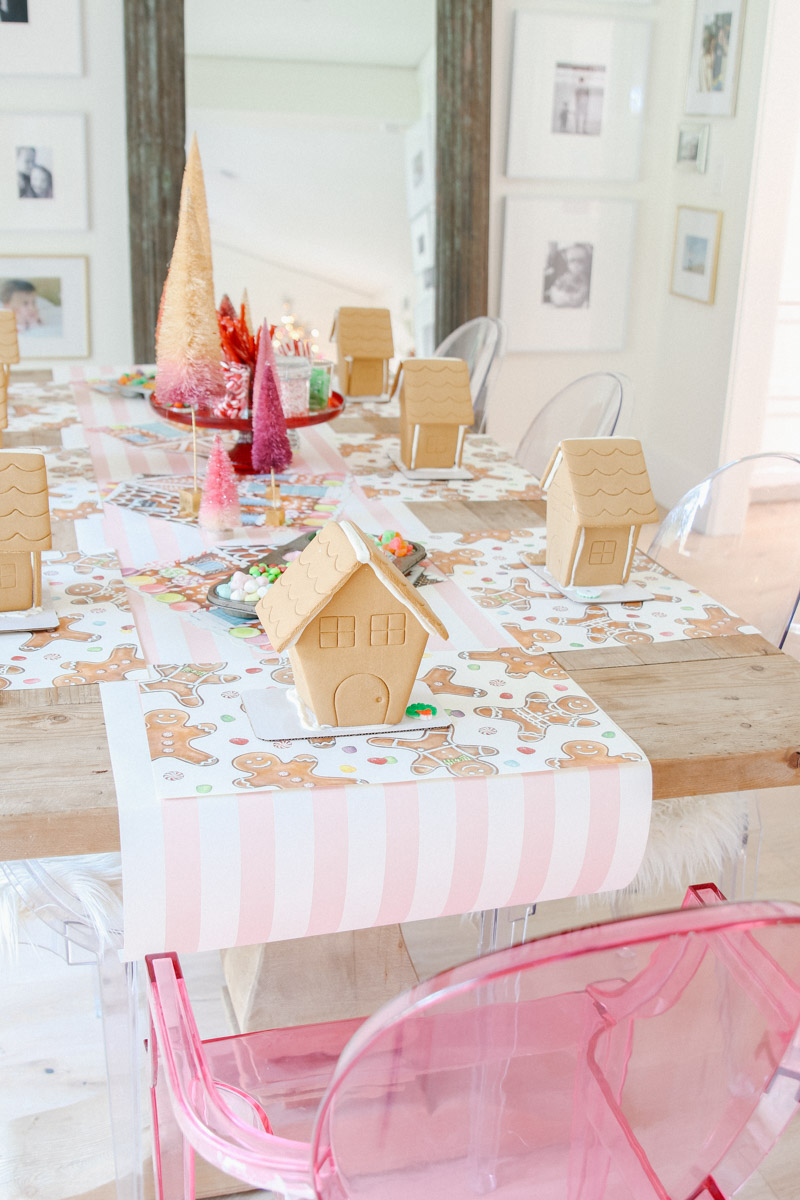 Set up your space. Allow enough room for guests to decorate their houses and enough room in the middle of the table for decorations.
You may also want to make it cute! I used paper decorations to allow for easy cleanup. You could also line the table in fun wrapping paper that goes with your theme.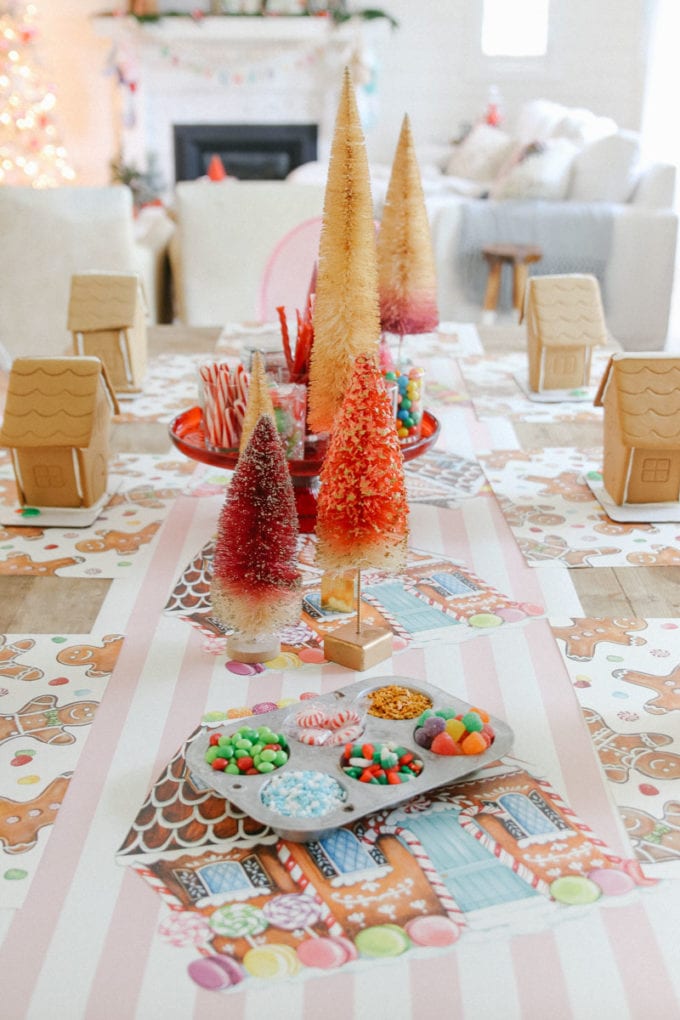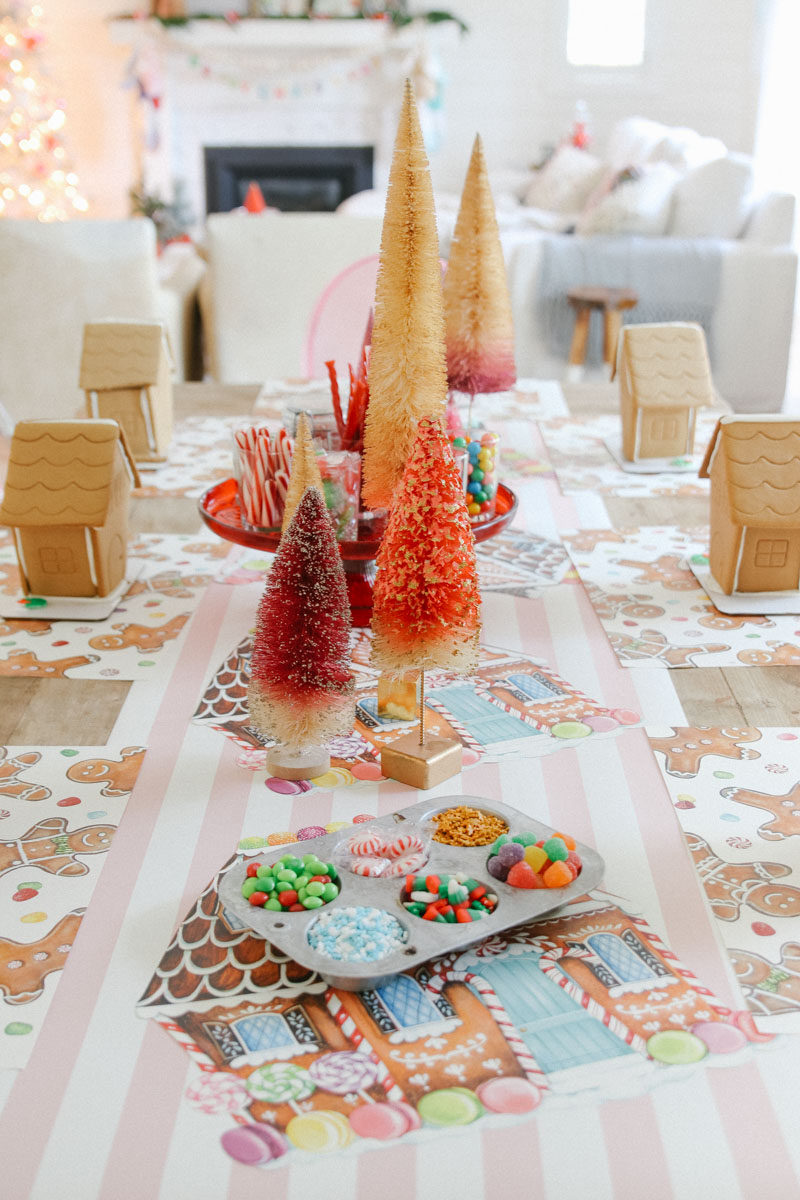 Plan some fun treats. We held our kids' gingerbread decorating party in the afternoon at 3pm so I wanted to have some fun holiday-themed treats that weren't completely sugar-laden.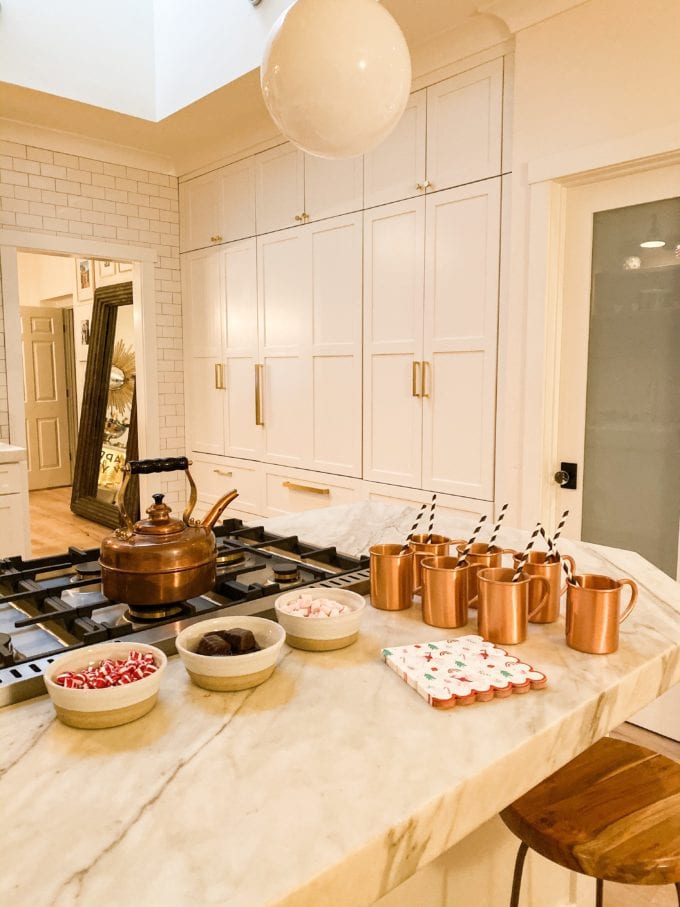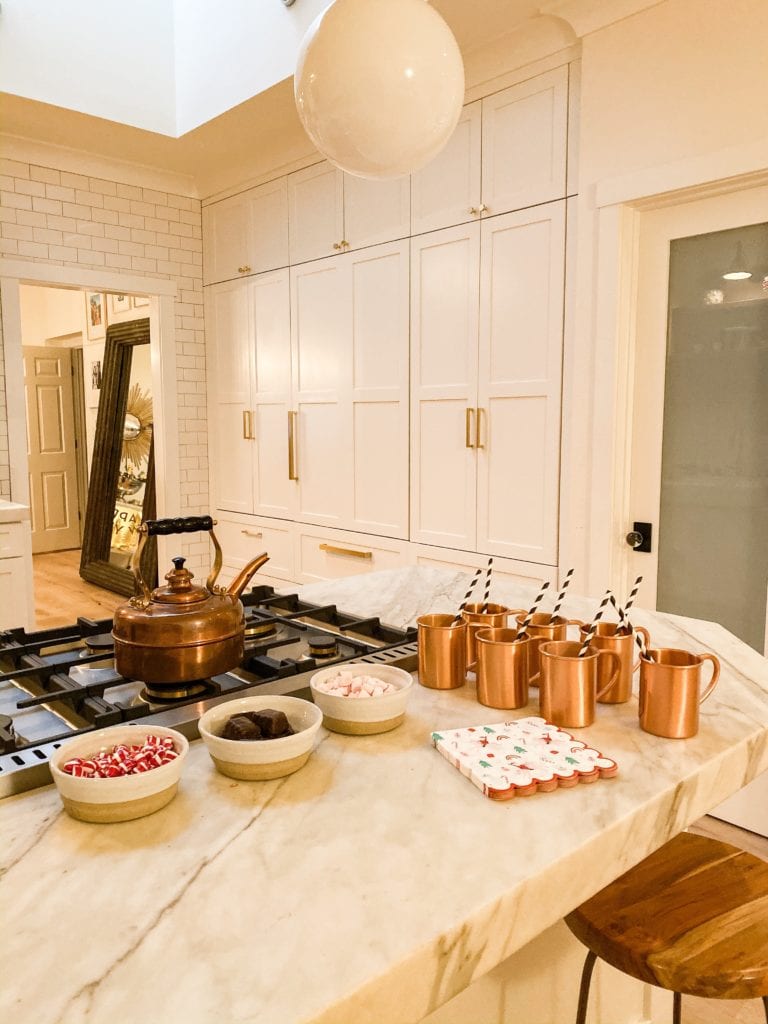 I had a hot cocoa bar set up in the kitchen for after they were done decorating their gingerbread houses.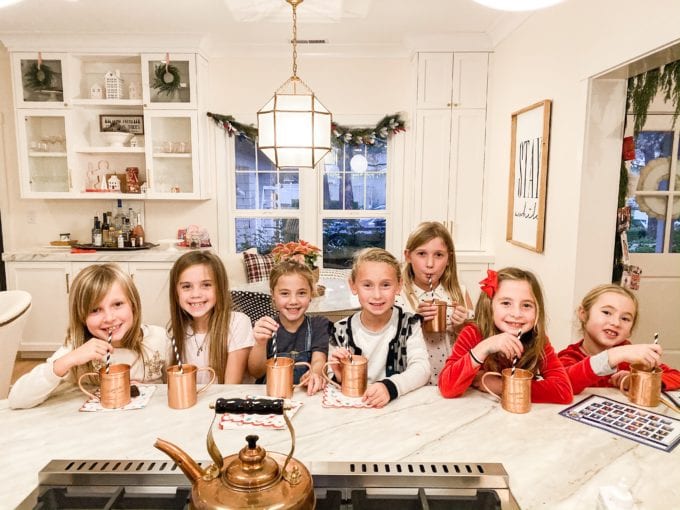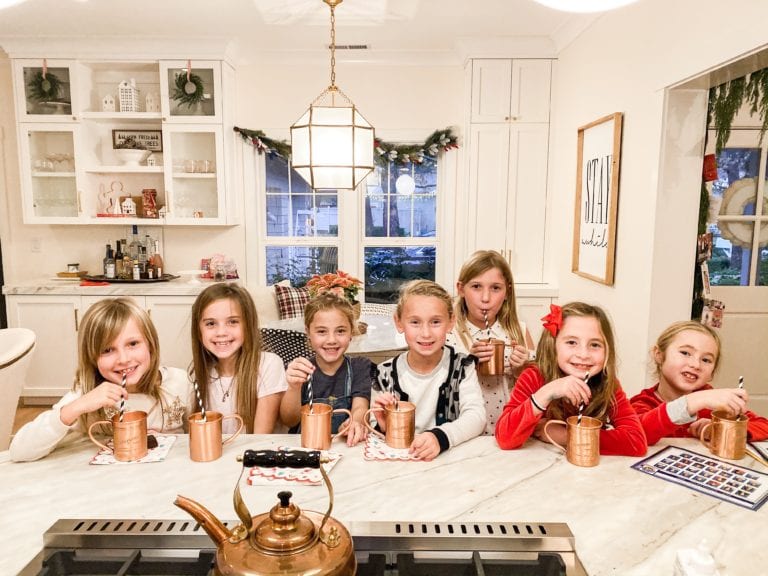 Kids' Gingerbread Party Tips
Here are some things that I found that helped make this party super easy and stress-free!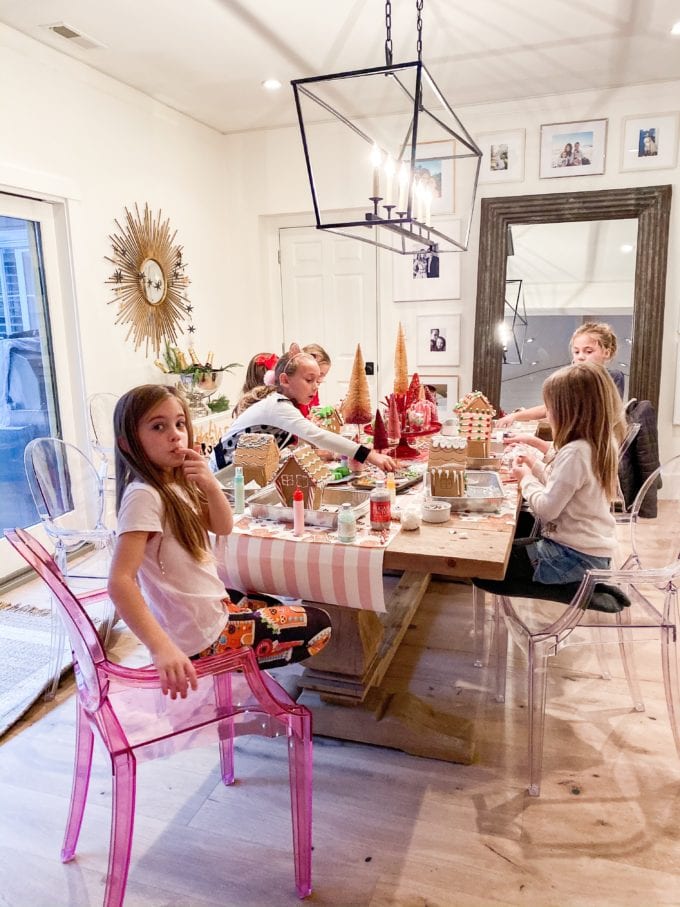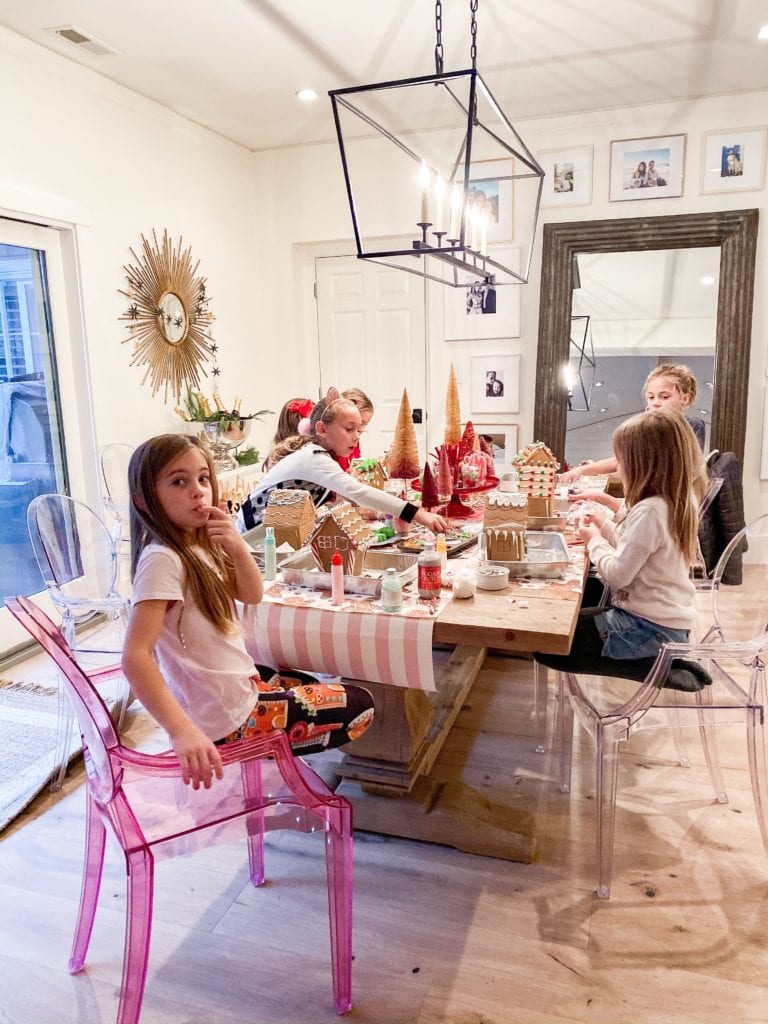 Buy reusable aluminum trays to place the houses in for decorating. This keeps the mess to a minimum and gives the kids a little more surface area to decorate too! A lot of the girls ended up decorating this as the front yard of their gingerbread house. So cute!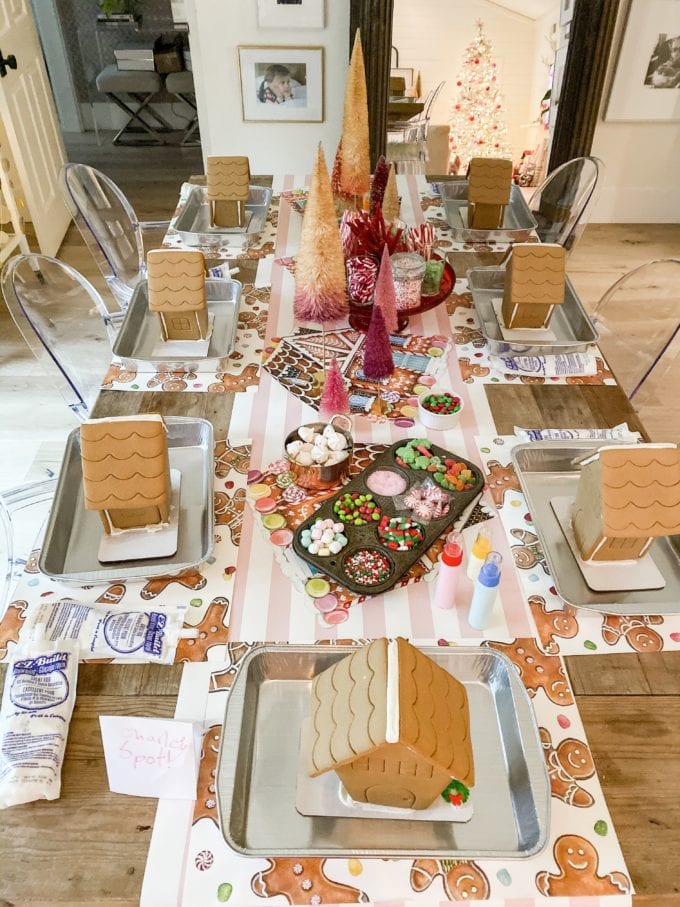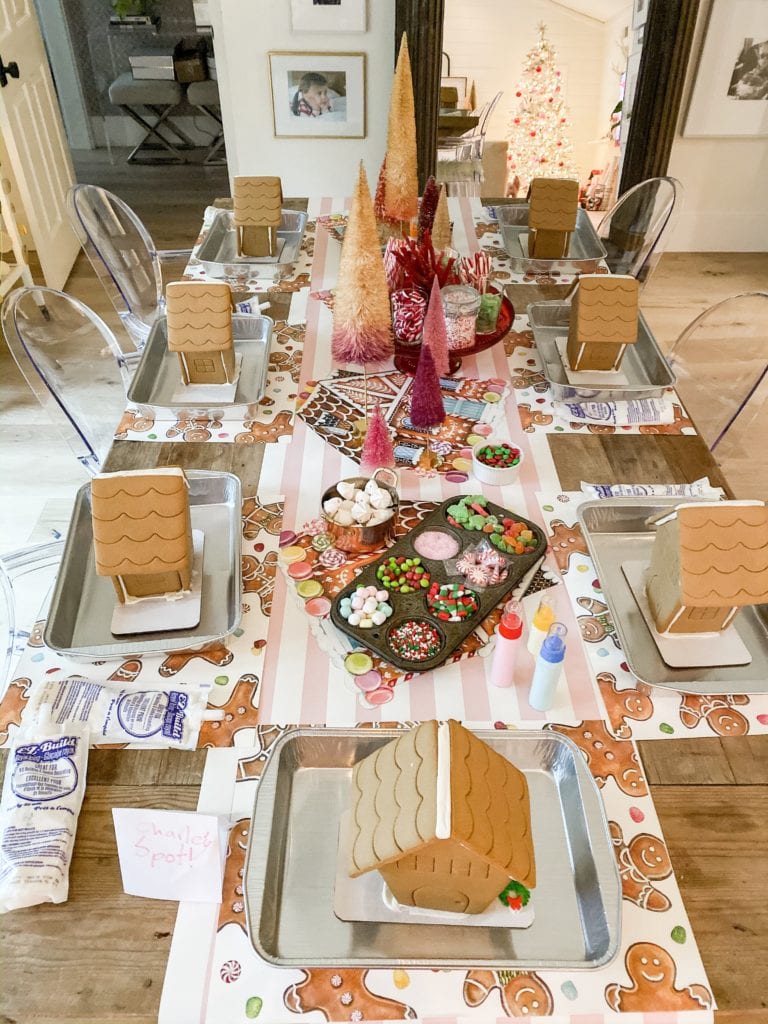 Use muffin tins to place candy and decorations in. Being able to grab sprinkles and decorations in convenient muffin tins was perfect for this gingerbread house decorating party.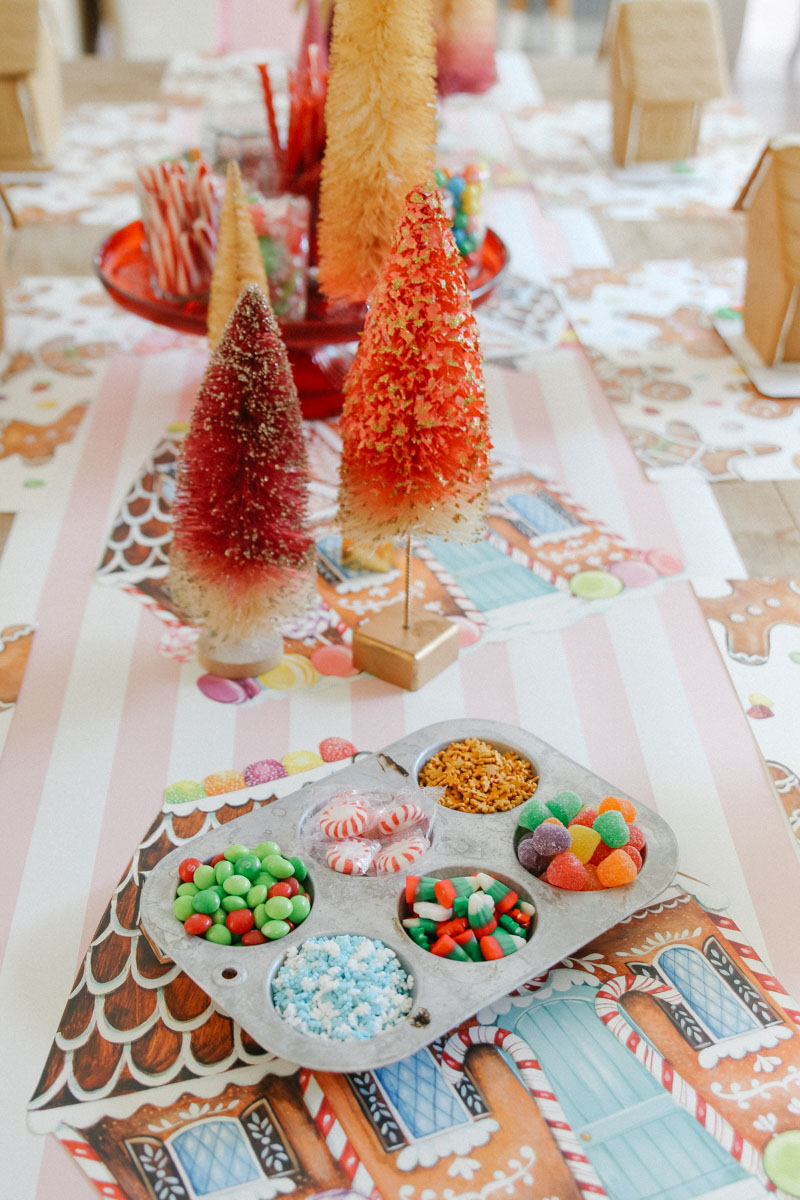 Have wipes on the table. The decorating icing gets messy and having wipes on hand is a must-have! And it makes it easier to clean up at the end.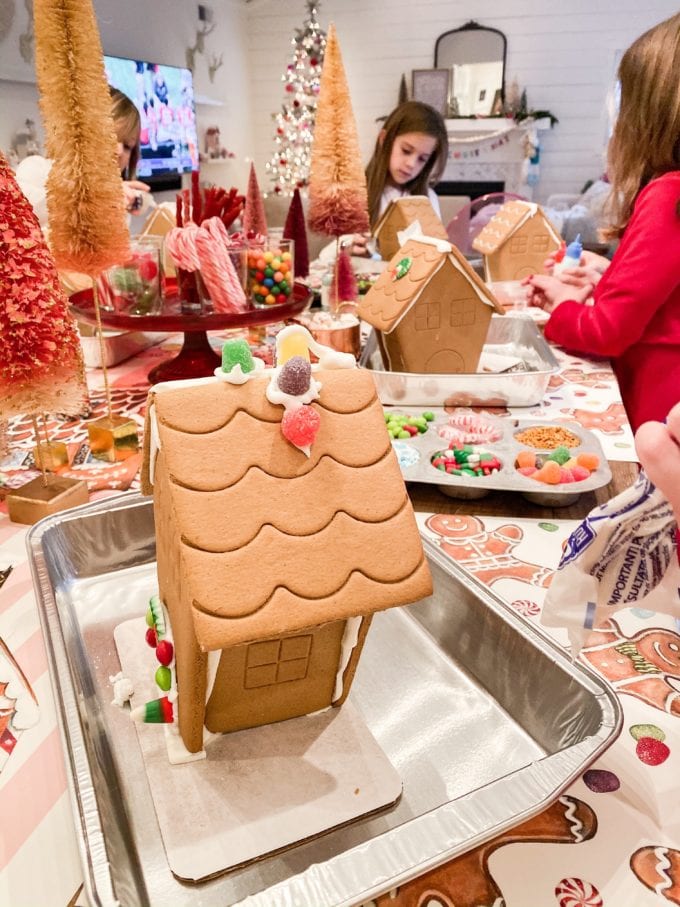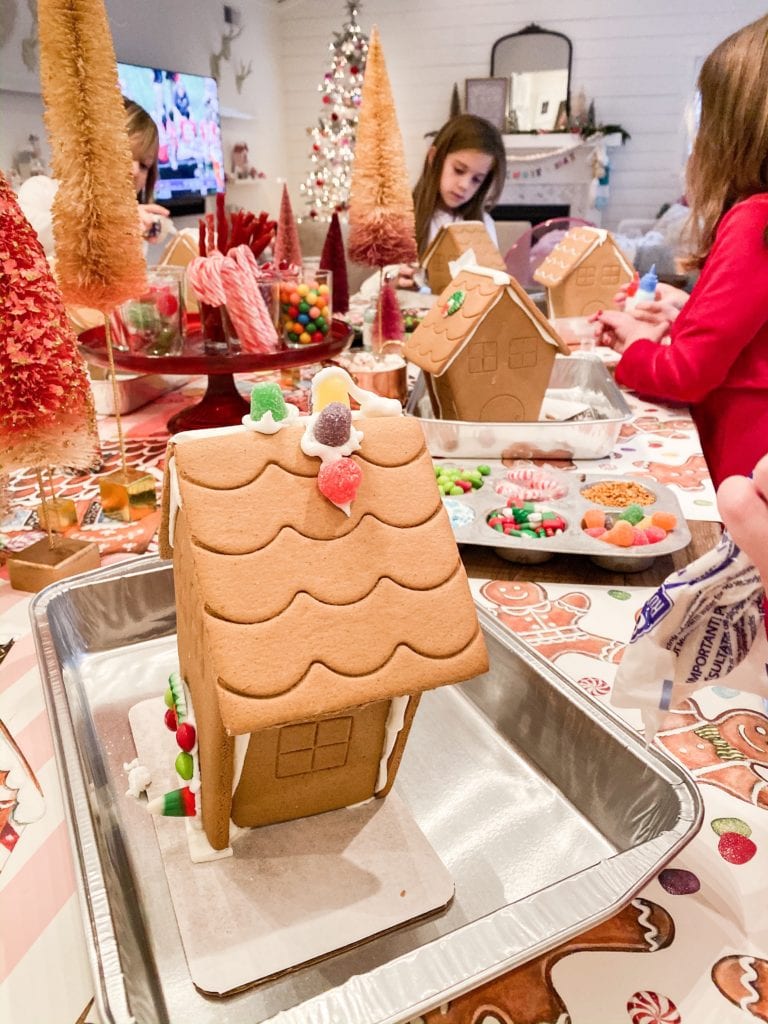 Provide bottles of colored icing. In addition to the icing that comes in the gingerbread house kit, I made some tinted royal icing. I found these great bottles that made it easier for the girls to decorate their houses. And they loved having more color options.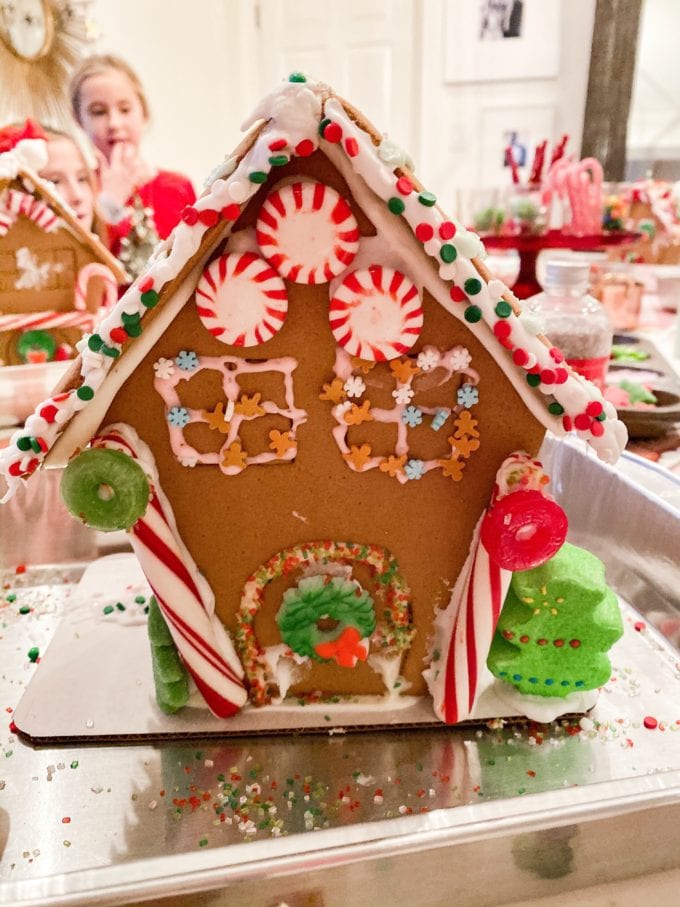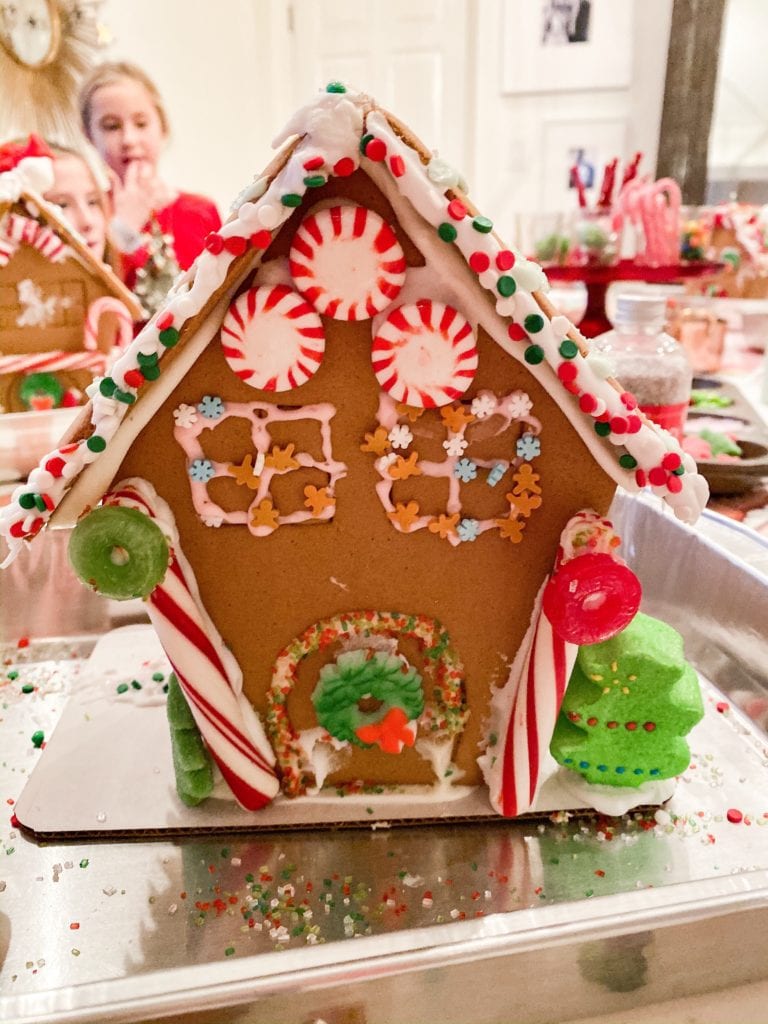 You can find my favorite royal icing recipe below. It's perfect for gingerbread houses!
Gingerbread House Decorating Party Supplies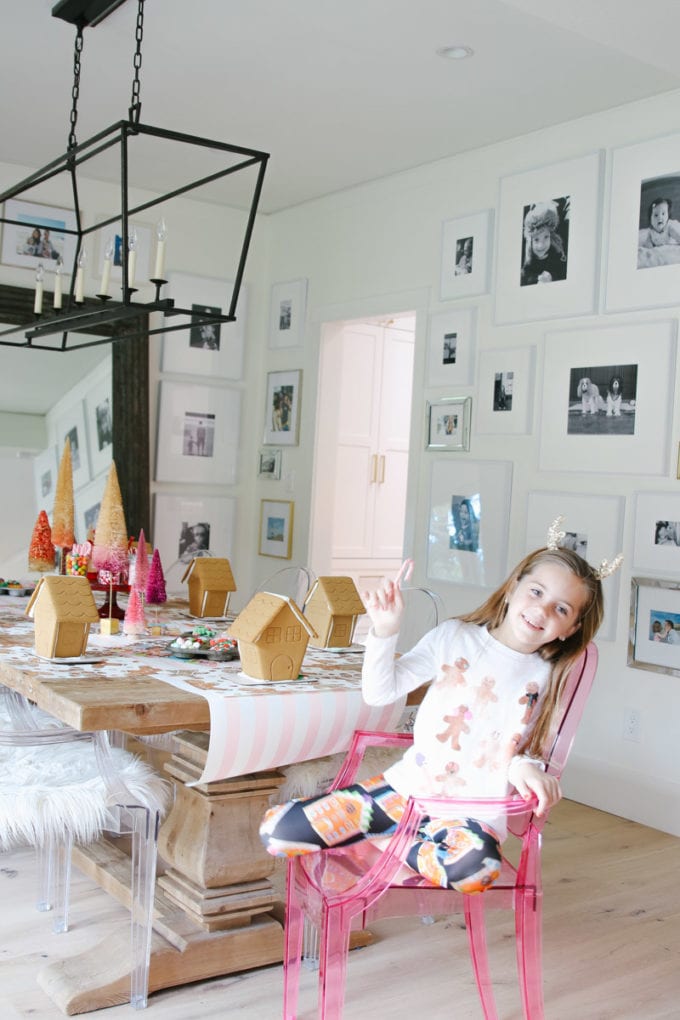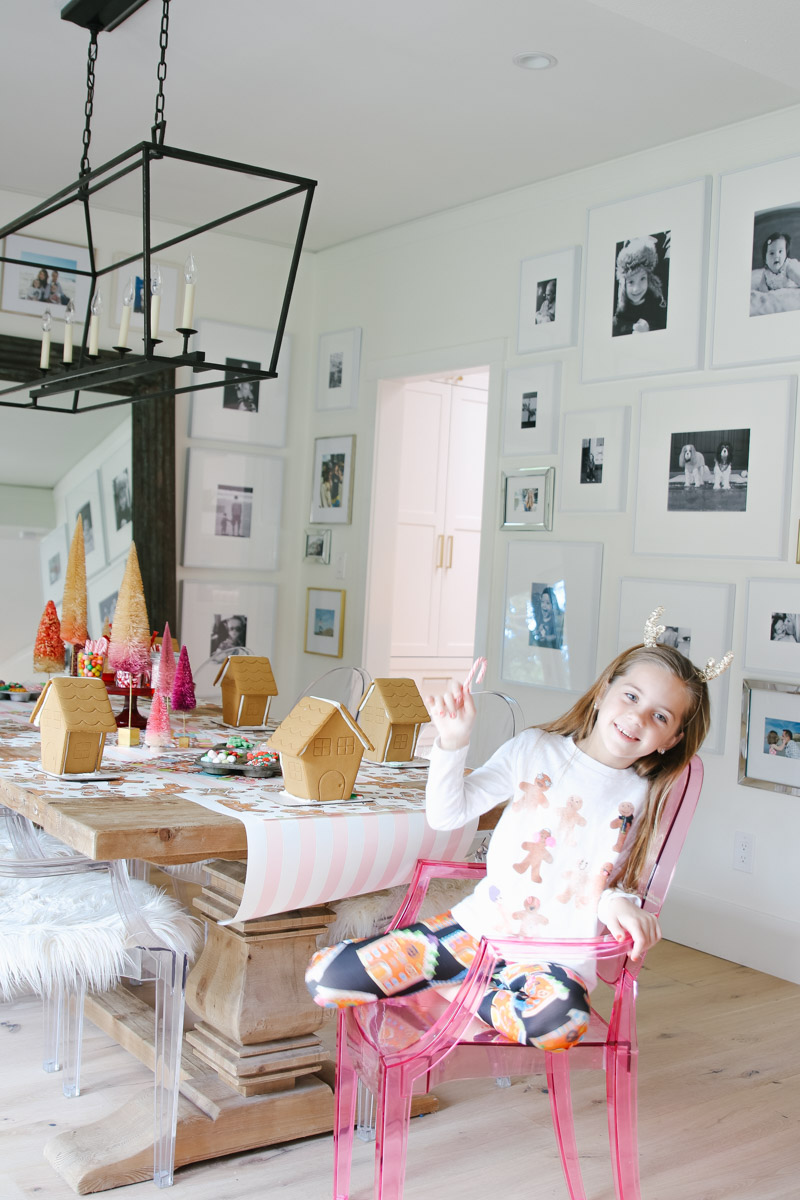 Here are some essentials that you will need for your kids gingerbread house decorating party:

Royal Icing Recipe for Gingerbread Houses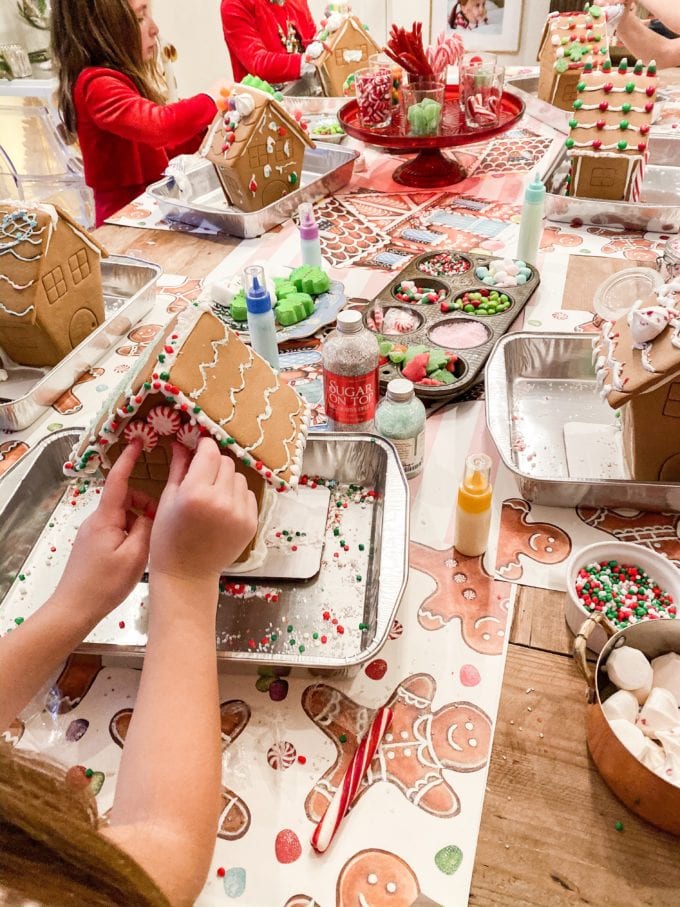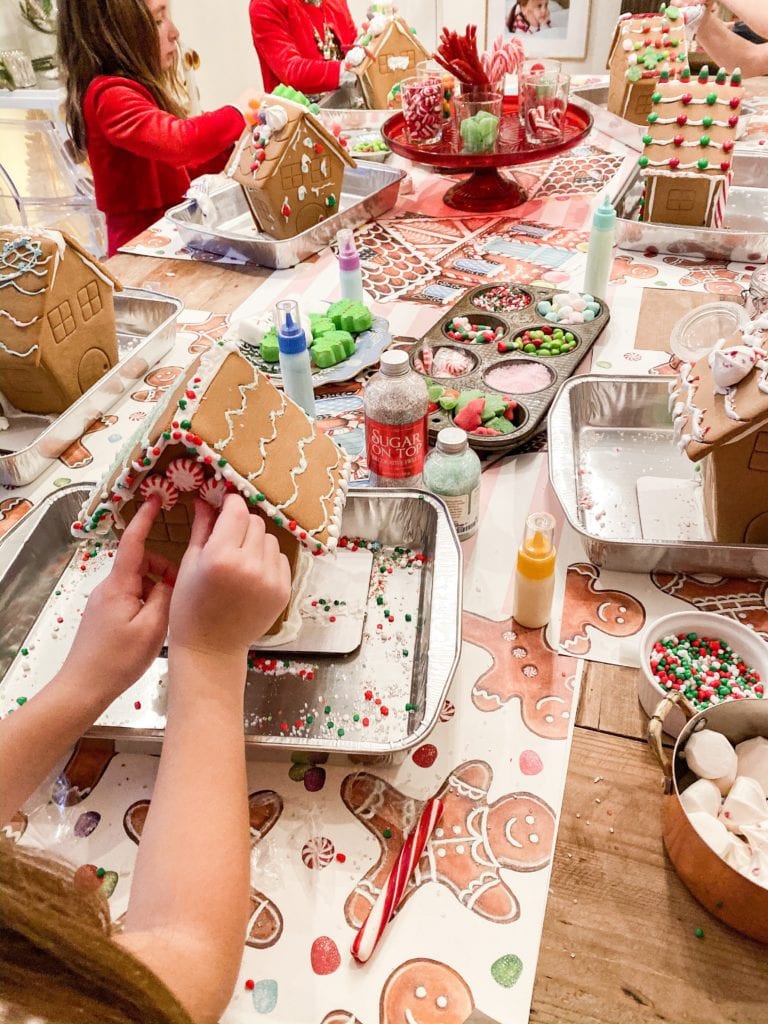 To make the best royal icing to decorate your Gingerbread houses, use this simple recipe.
2 eggs whites
3-4 cups powdered sugar
1 tsp vanilla
In a mixer, beat the egg whites until frothy. Gradually add the powdered sugar, 1 cup at a time until you have the right consistency. Add the vanilla and beat the icing until soft peaks form. Divide icing and add food coloring if desired.
Store royal icing in air tight container until ready to use.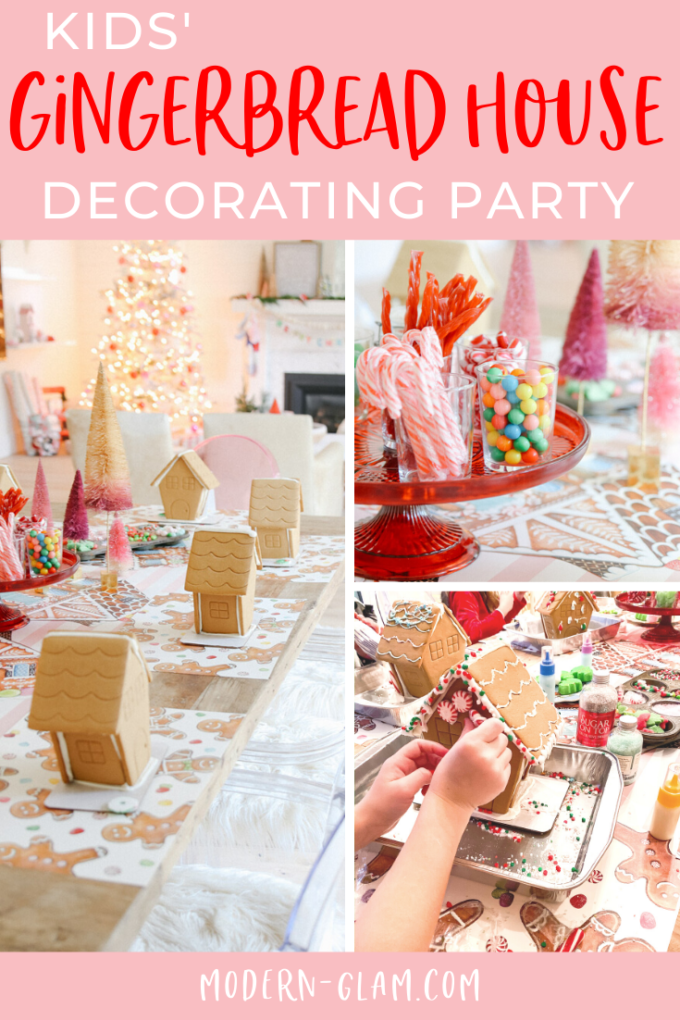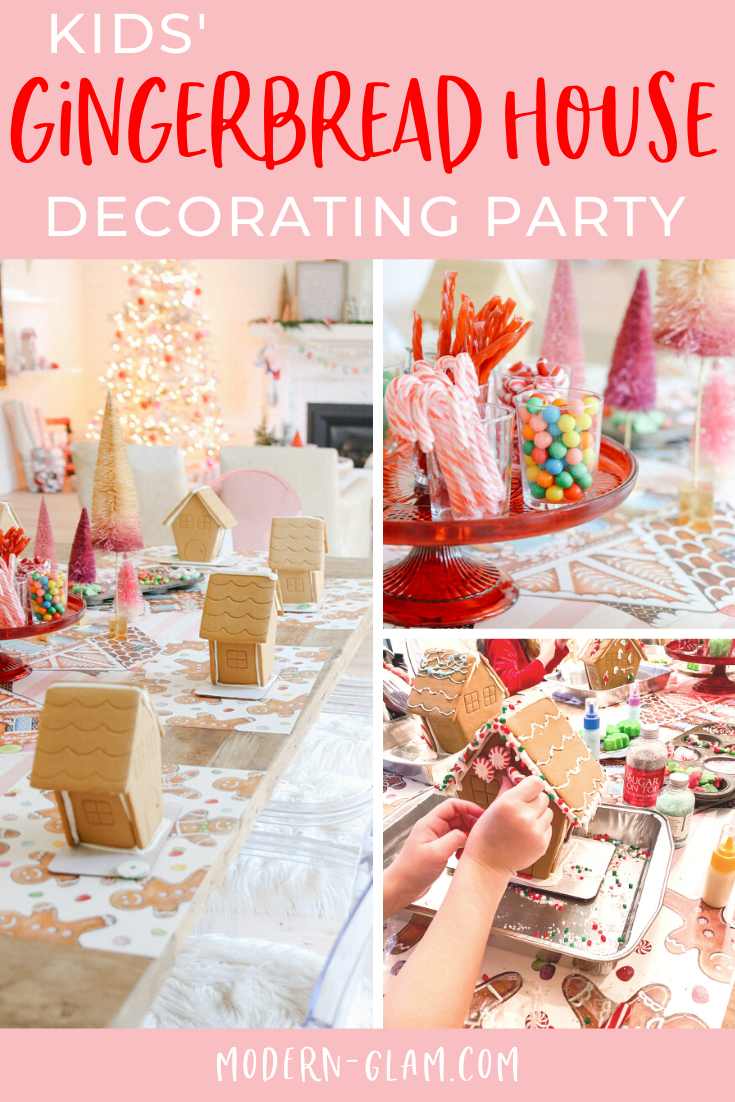 Let me know if you host a kids' Gingerbread House decorating party and if you have any tips to share!
More Kids' Party Ideas
If you are looking for more kids' party ideas, check out these other posts! I have so many ideas that are easy yet totally fun!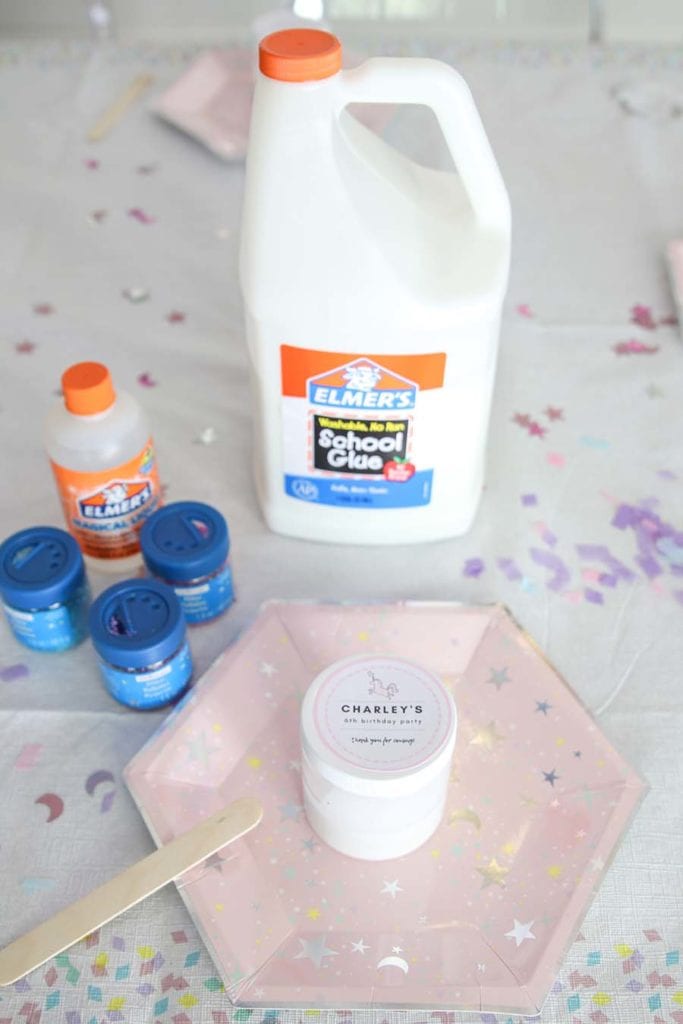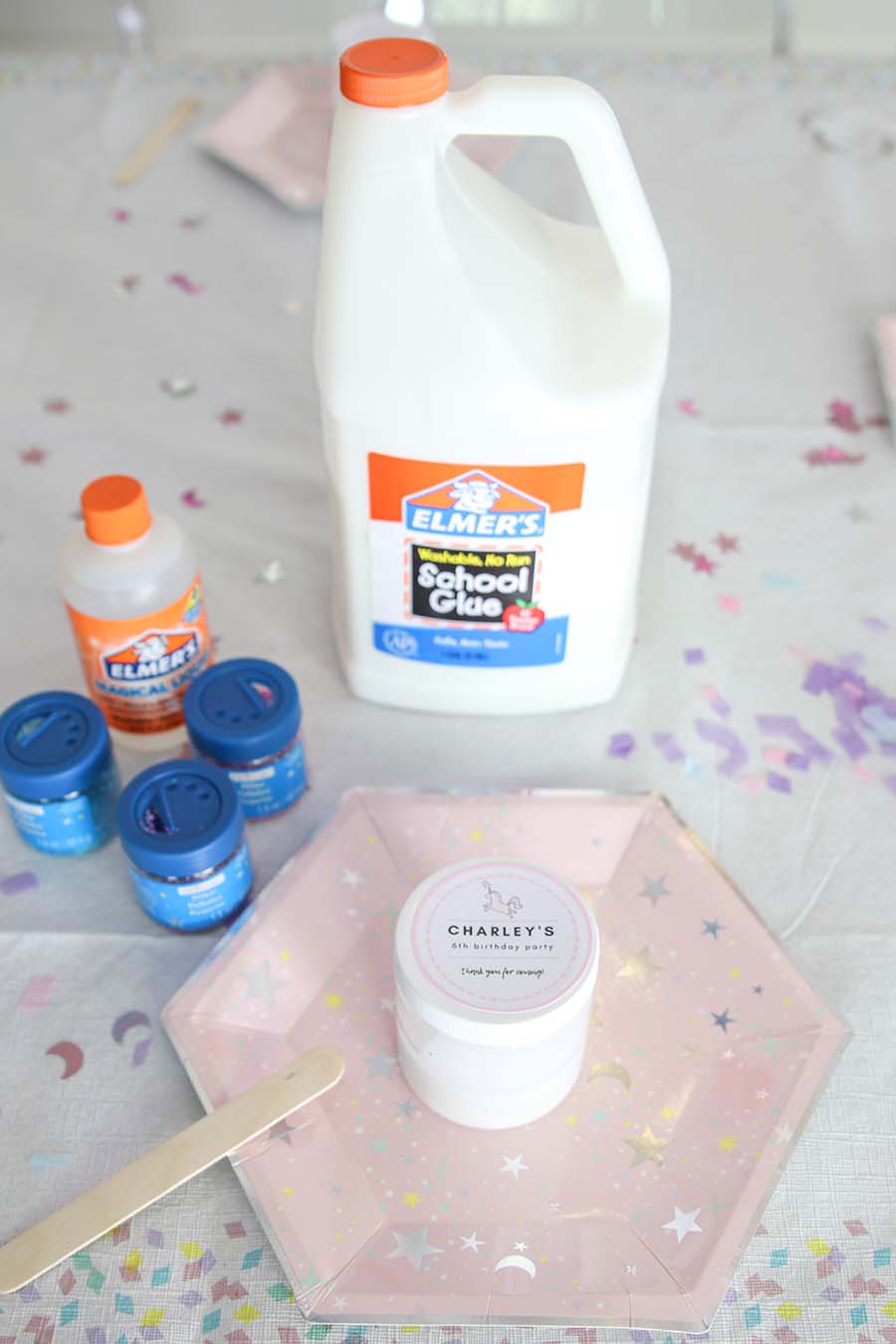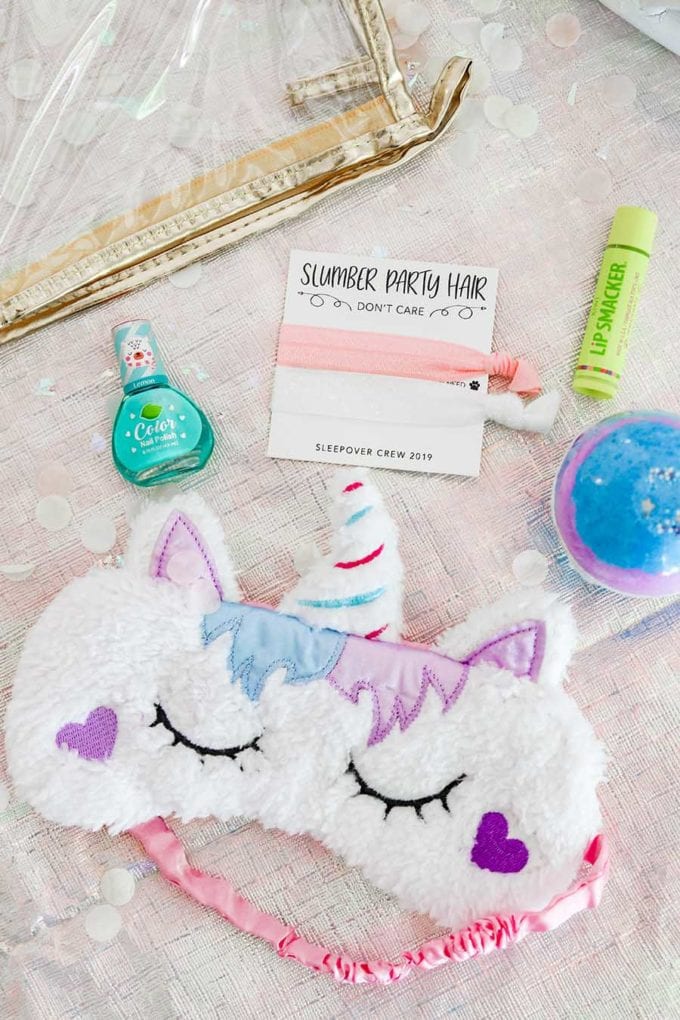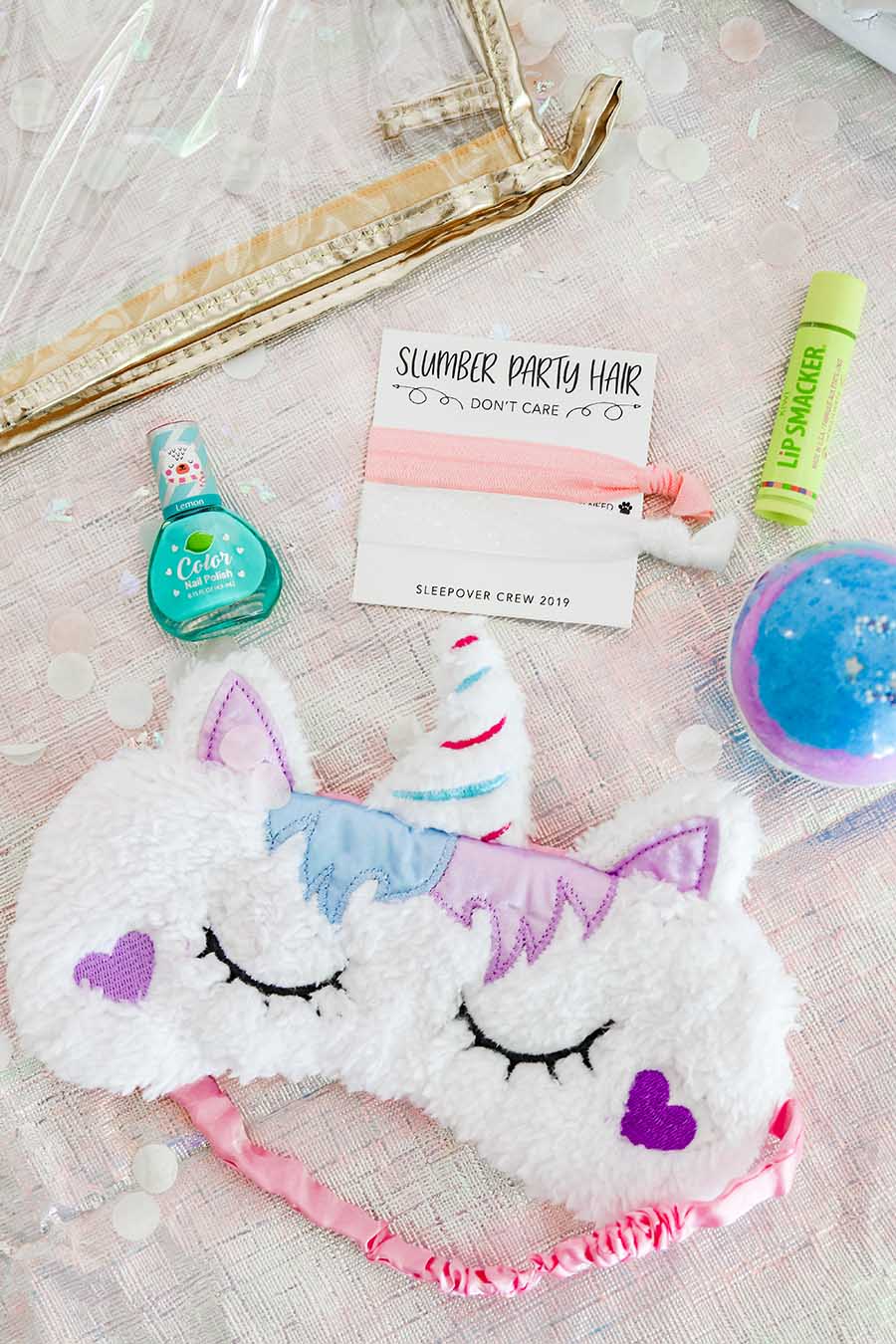 Girls' Popcorn and Pajamas Party