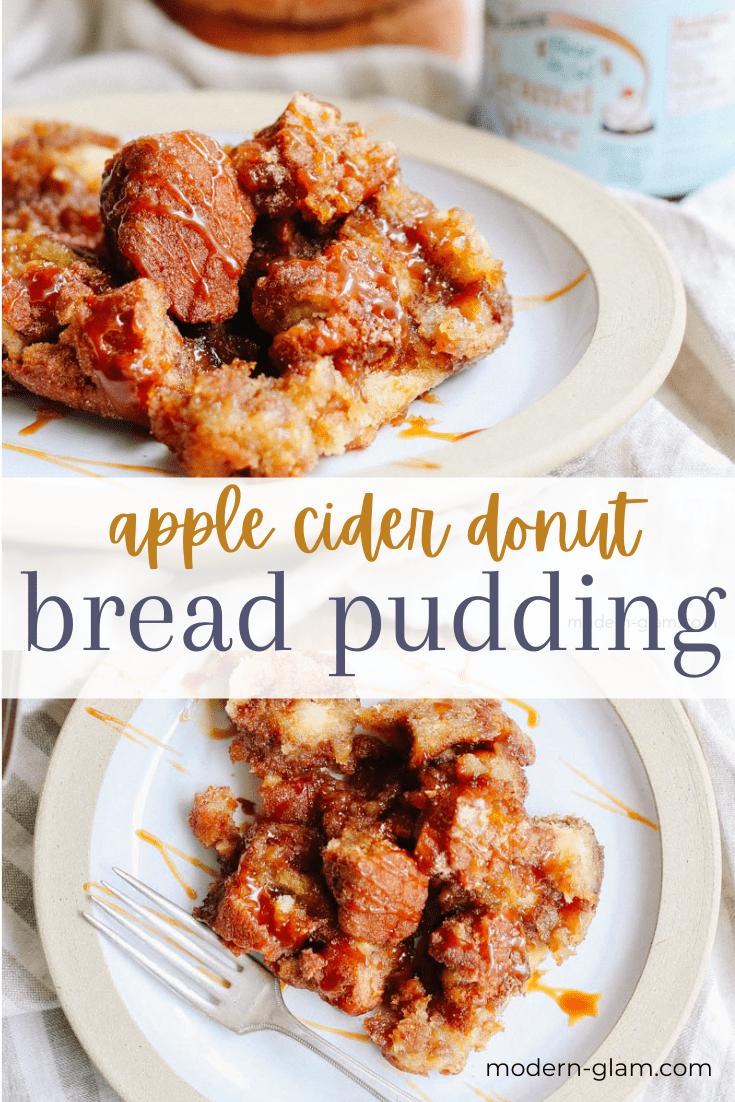 Using day-old pastries, this Apple Cider Donut Bread Pudding tastes just like fall and is easy to make using pantry staples!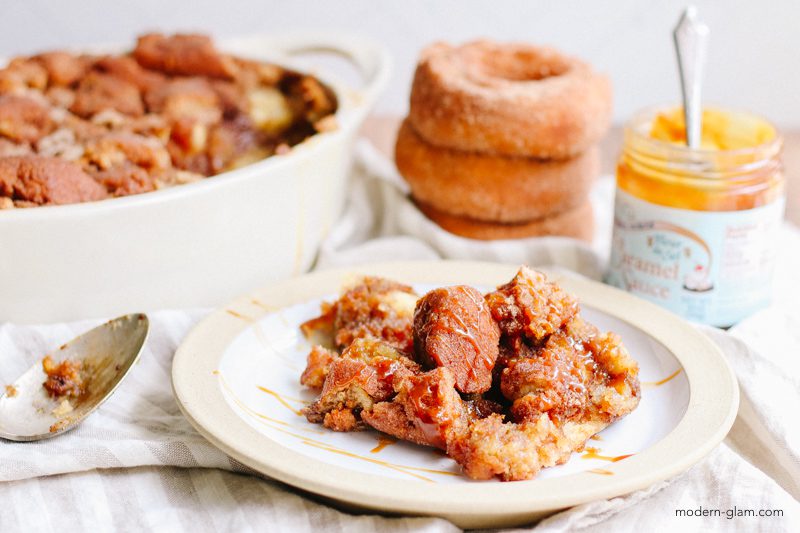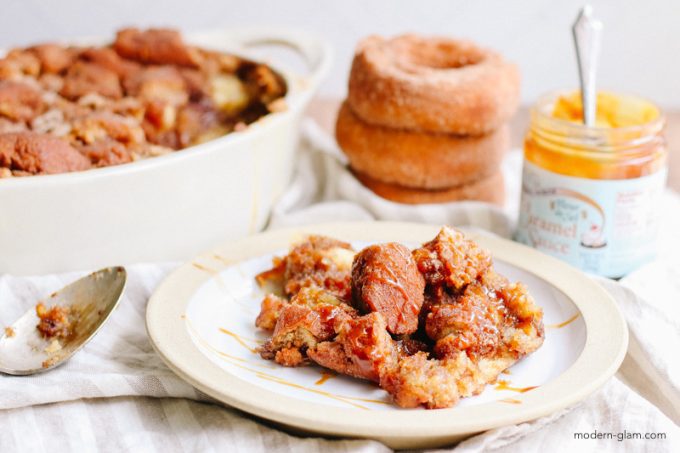 Apple Cider Donut Bread Pudding Recipe
Nothing says fall like Cider Donuts. Living in California, they are hard to come by, so whenever we are near an apple farm, I make it a point to stop and get fresh, hot apple cider donuts!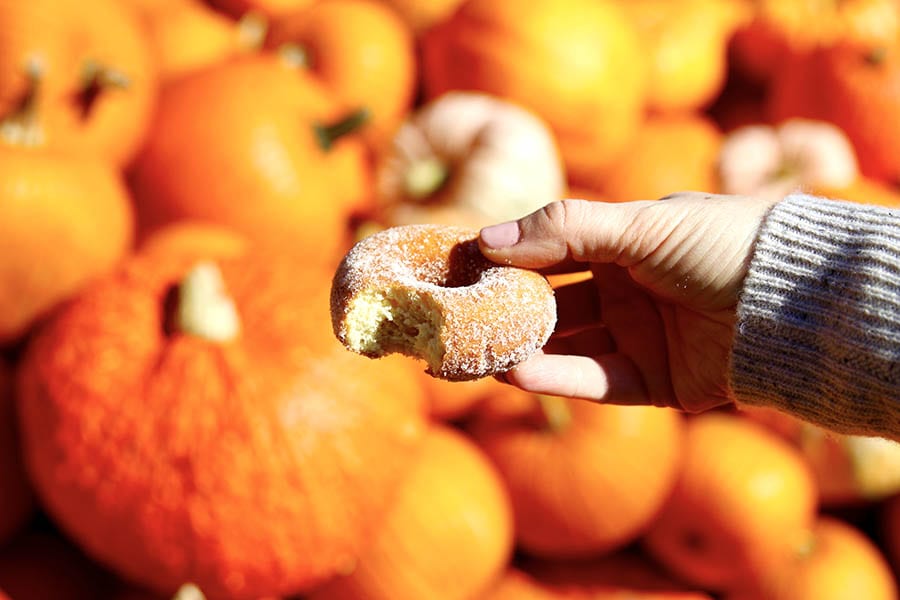 This recipe is a great way to use day-old donuts or if you are looking for a great fall dessert recipe.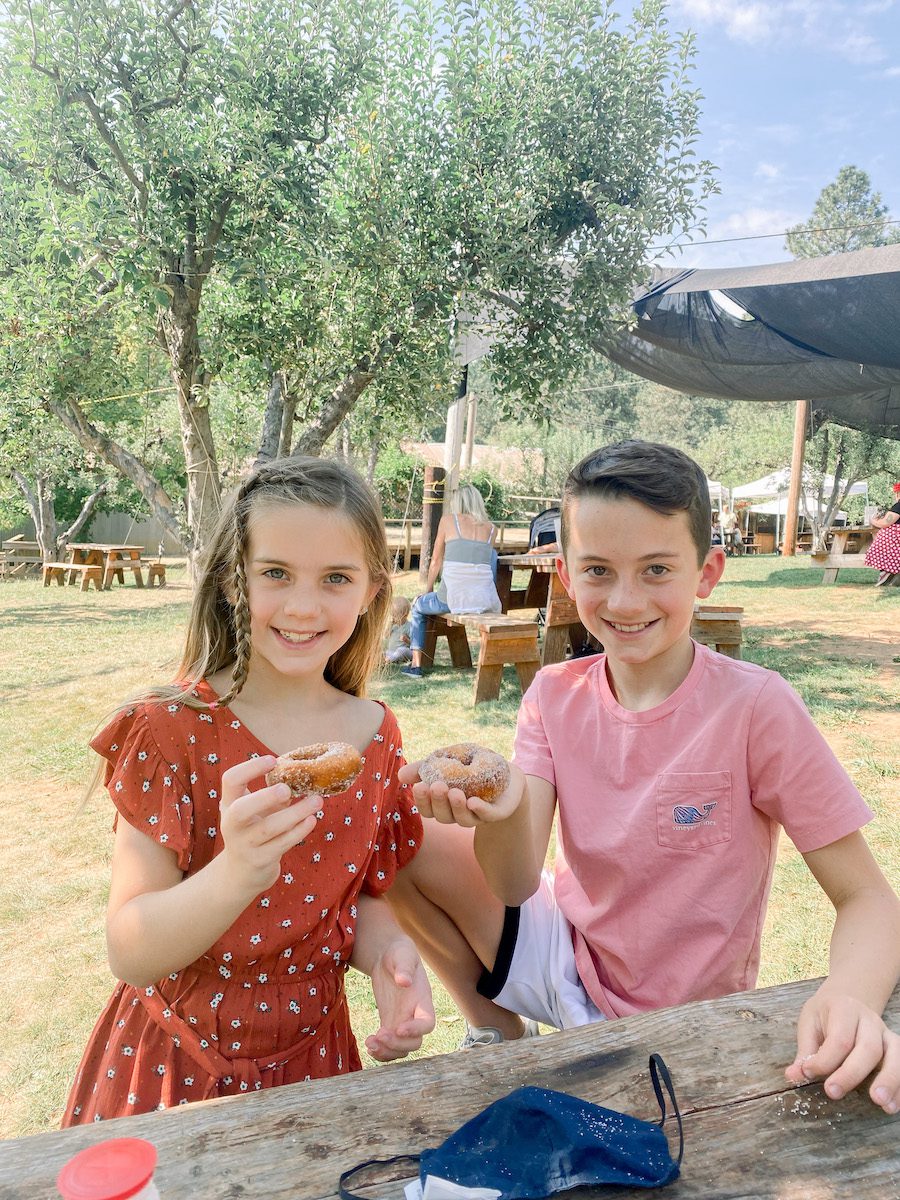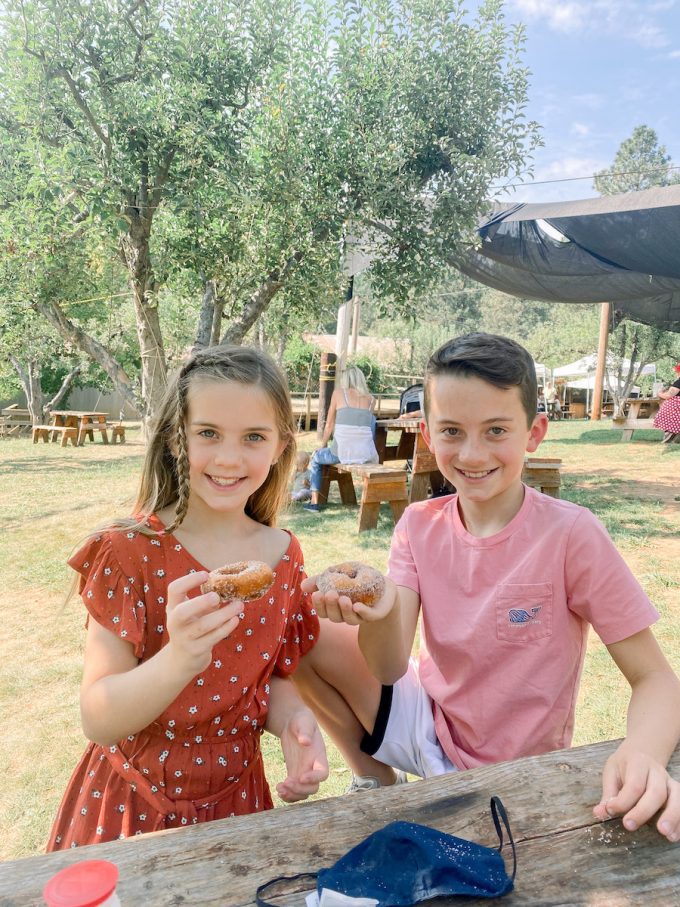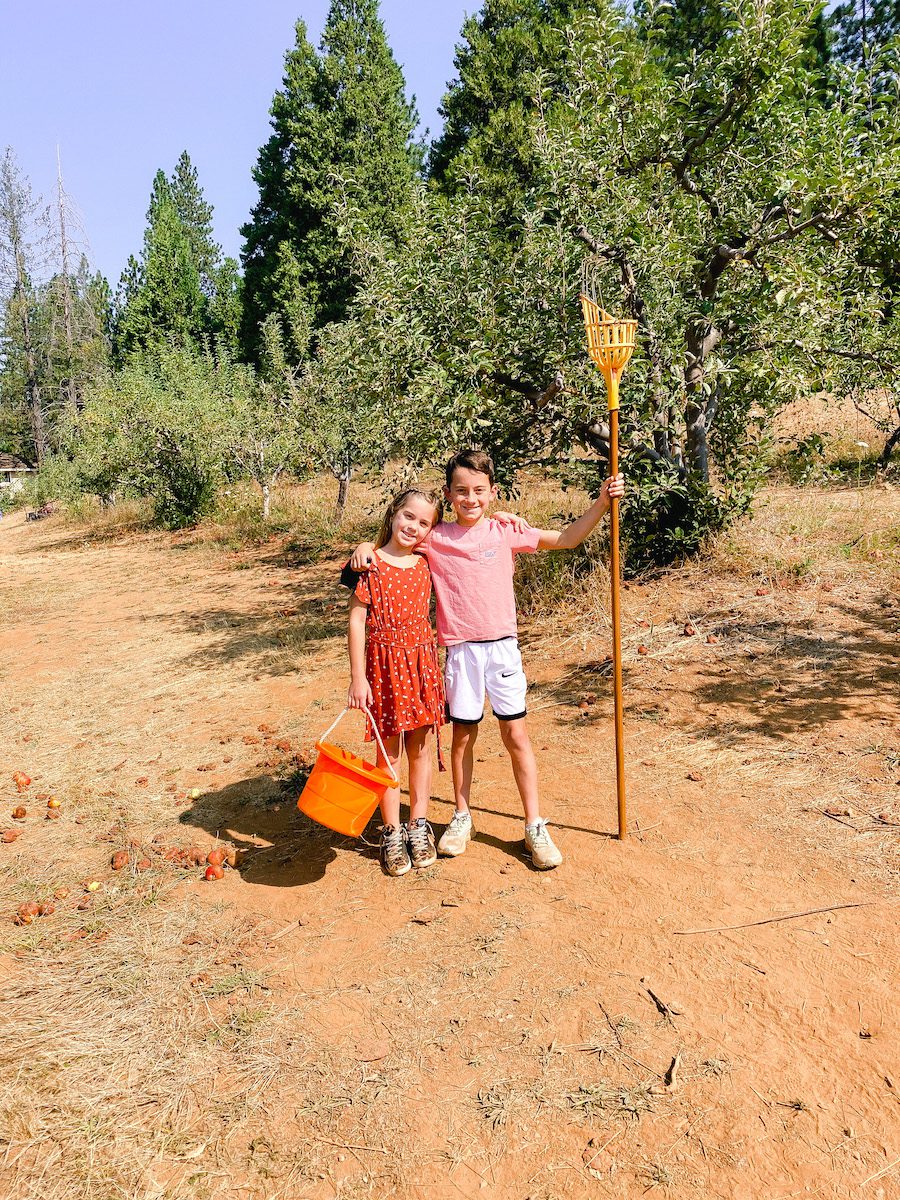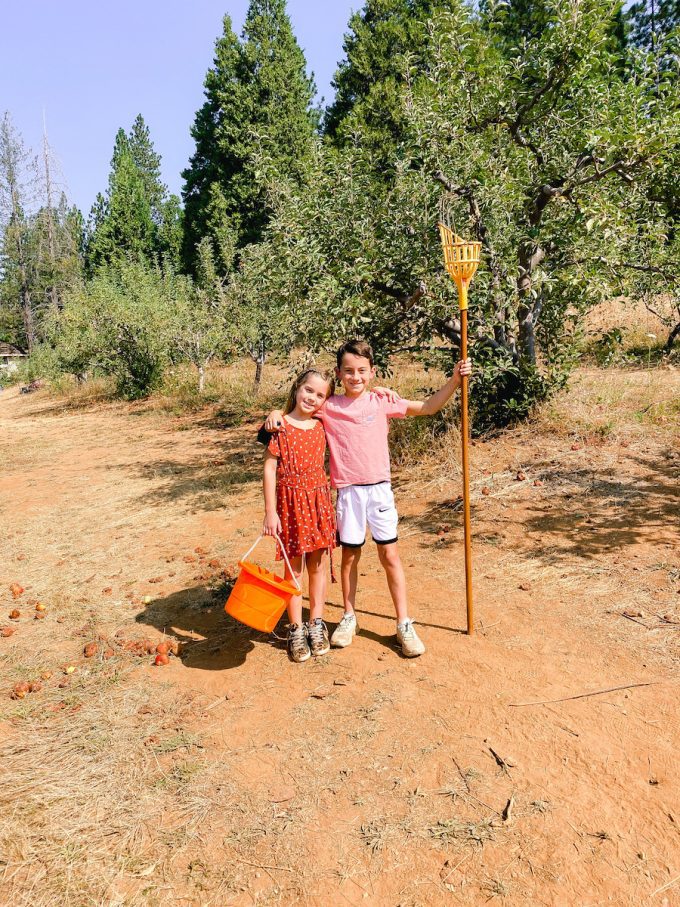 I love fresh apple cider donuts, but when you can't find them from a local apple farm, Trader Joe's saves the day! The donuts from TJ's are surprisingly delicious and perfect for this recipe.
Fall Baking Recipes
Before we get to the recipe, here are some fun and delicious fall baking recipes that my friends are sharing. Be sure to click the links below the pic to visit their blog and you can pin the recipe for later!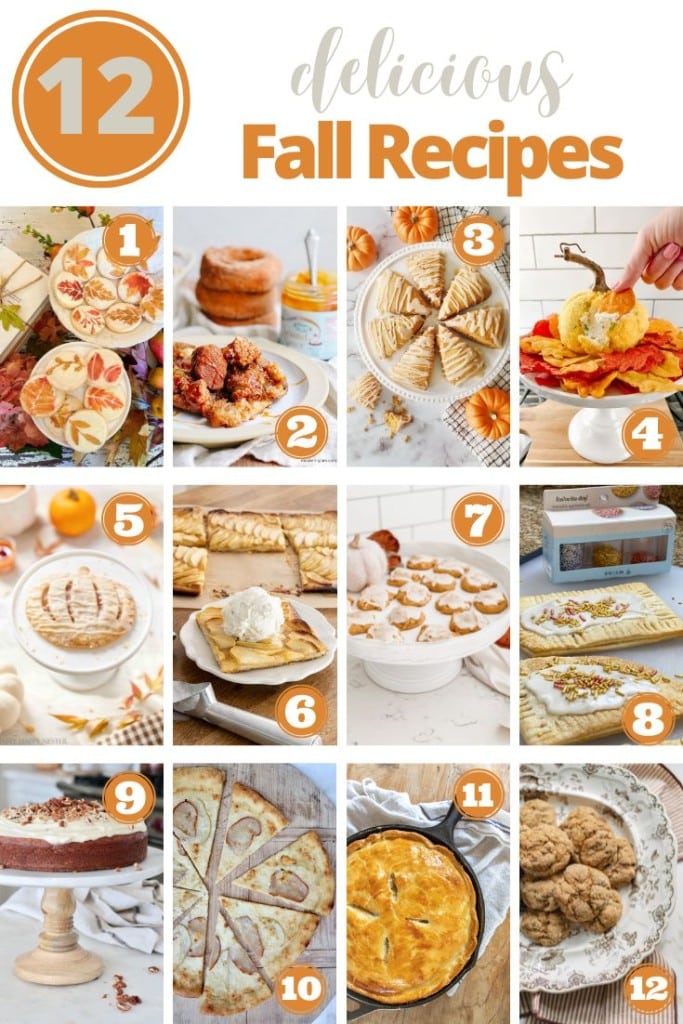 How To Make Cider Donut Bread Pudding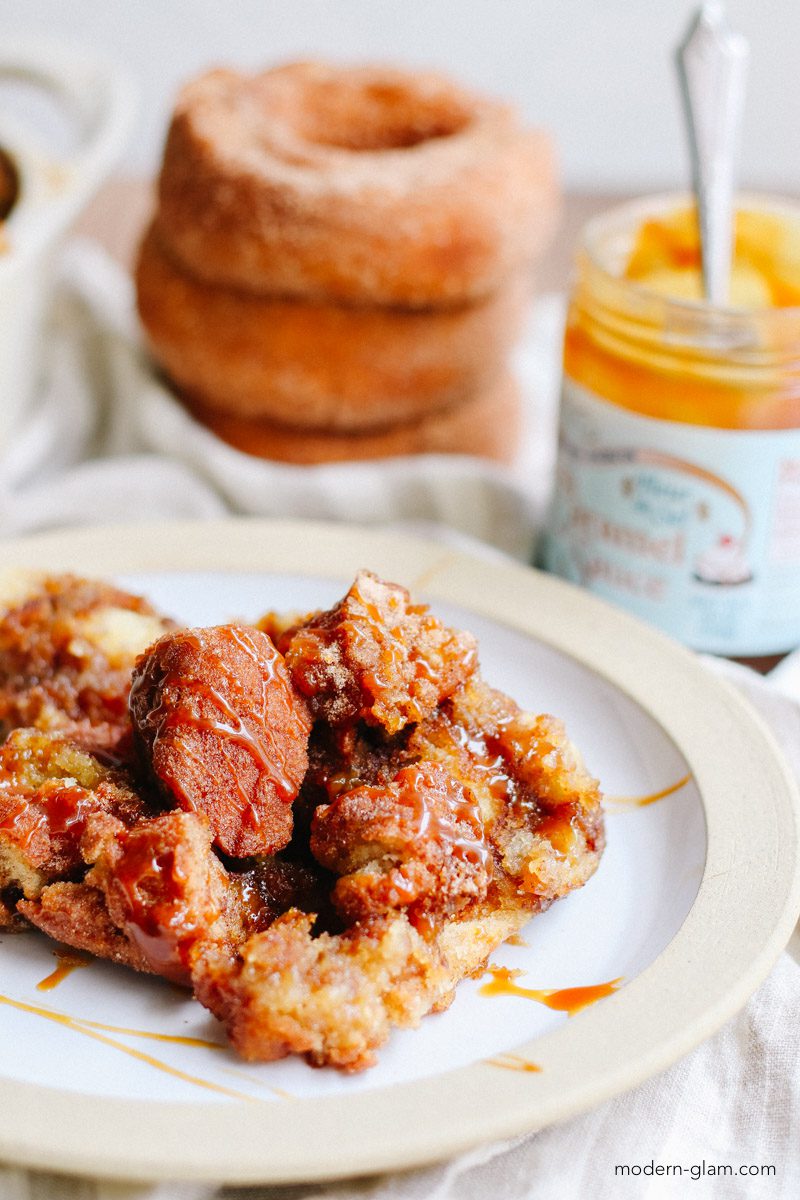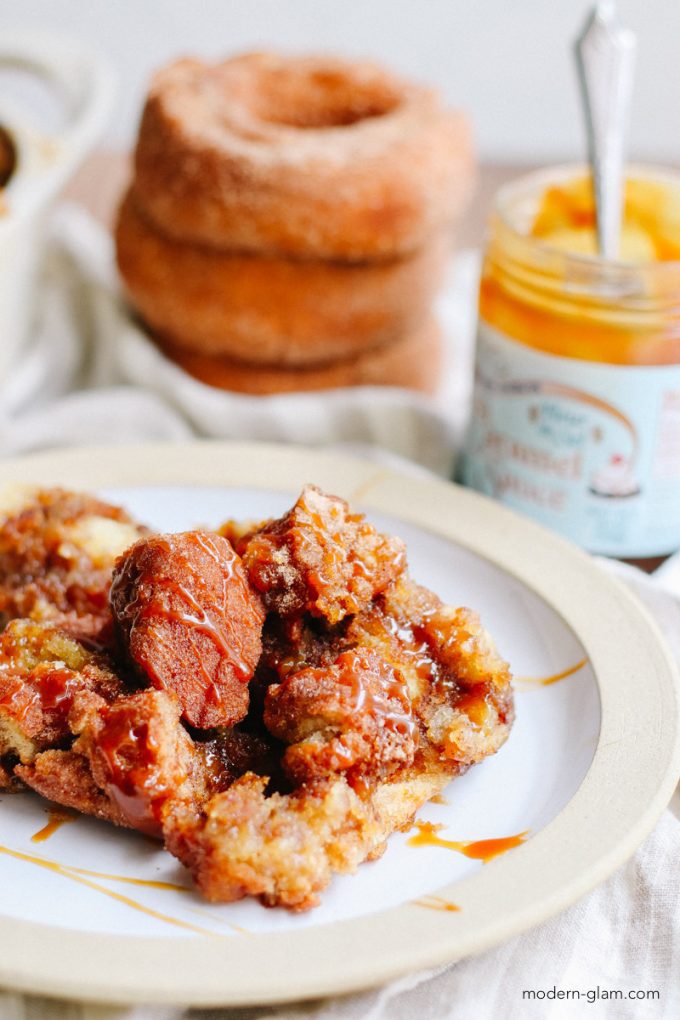 Making this recipe is simple, especially because the donuts are pre-made.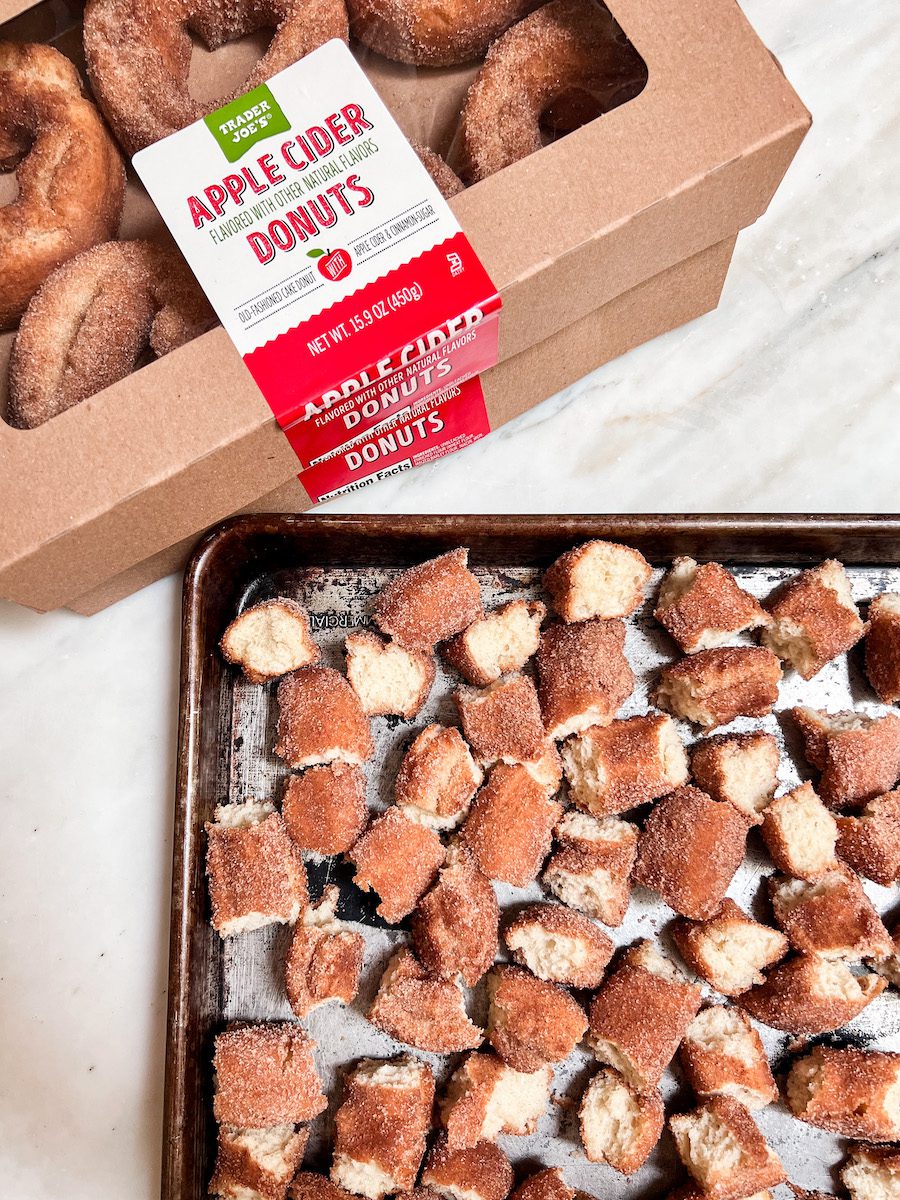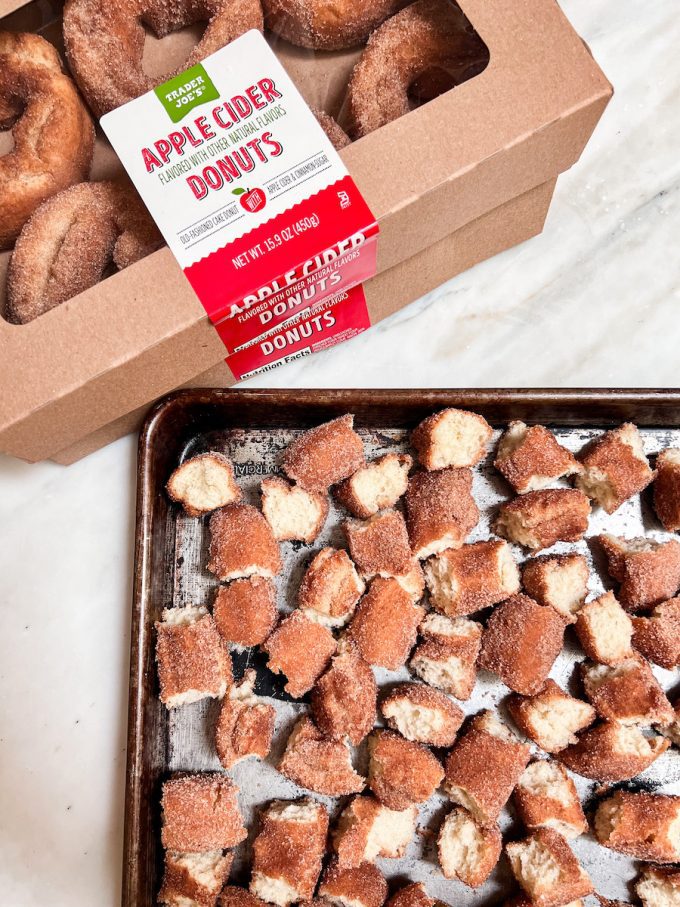 Using day-old donuts, tear them into small pieces – roughly 1″ in size. If your donuts are fresh, place them on a baking sheet in a single layer and let dry out for a day or two. The drier the donuts, the crunchier the texture of the bread pudding will be.
Next, in a large bowl, whisk four eggs and then add the milk, heavy whipping cream, vanilla, sugars, spices and baking soda. Whisk it together until smooth. This will be your pudding mixture and what makes this apple cider donut bread pudding recipe so delicious!
Place the donut pieces in a large baking dish – 8×10 is a good size. Pour the liquid mixture over the donuts and using your clean hands, press the donut pieces down so they can soak up all the good pudding mixture.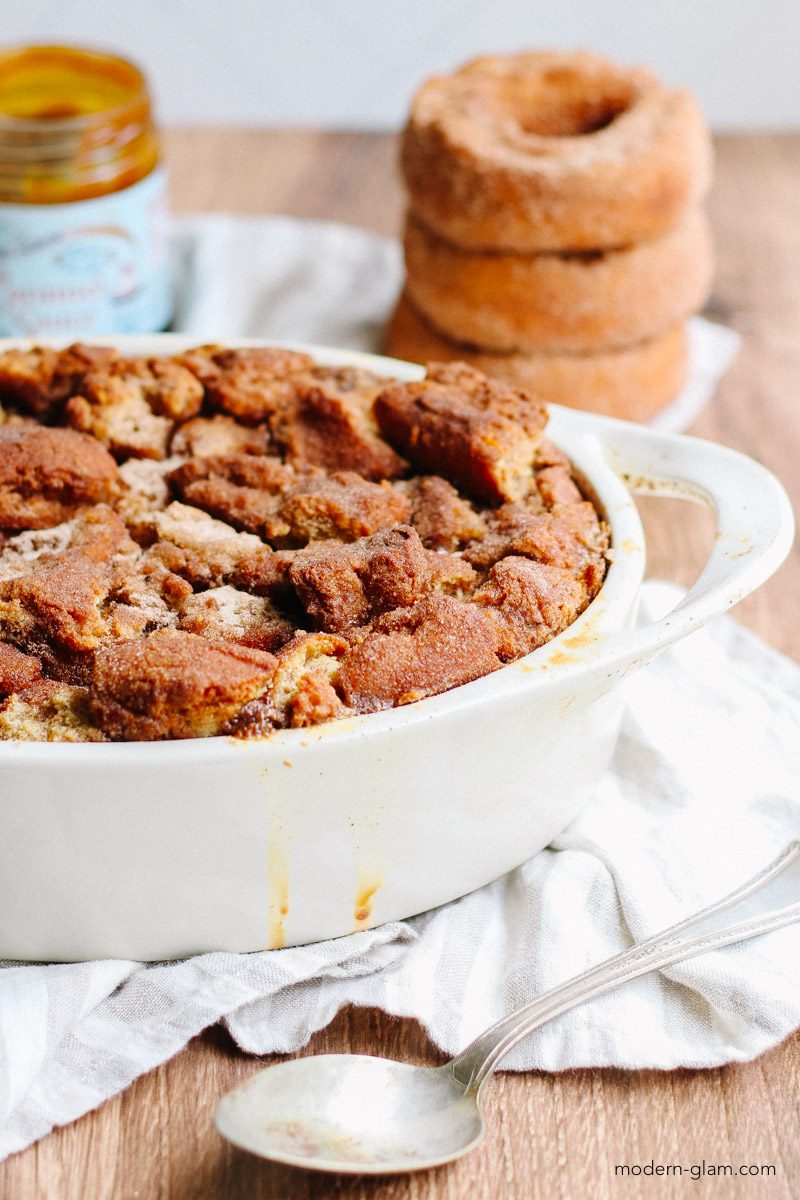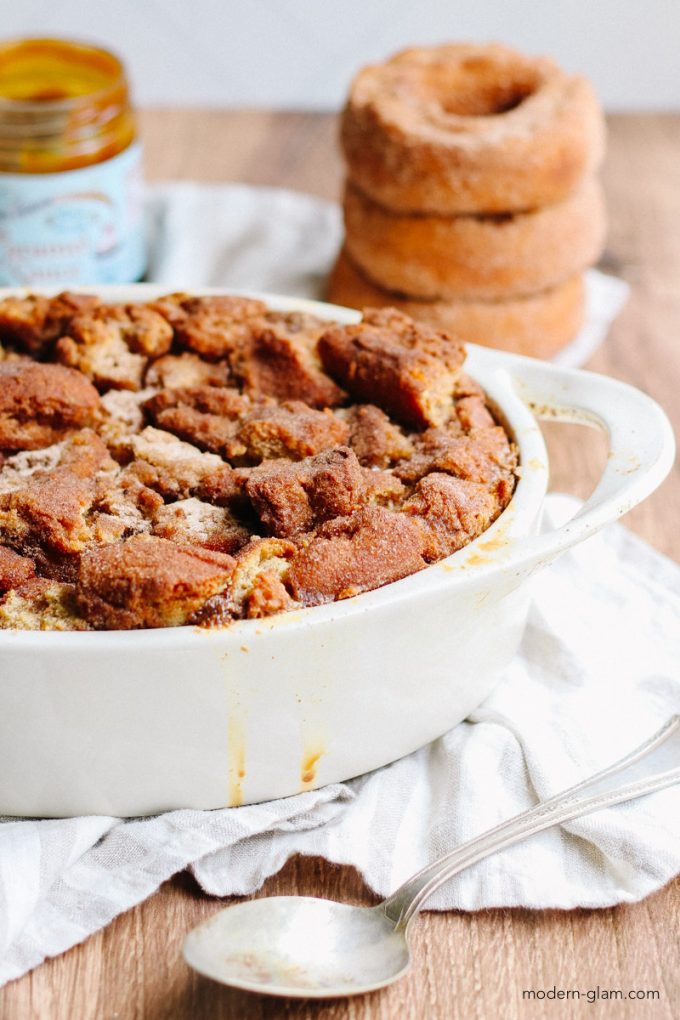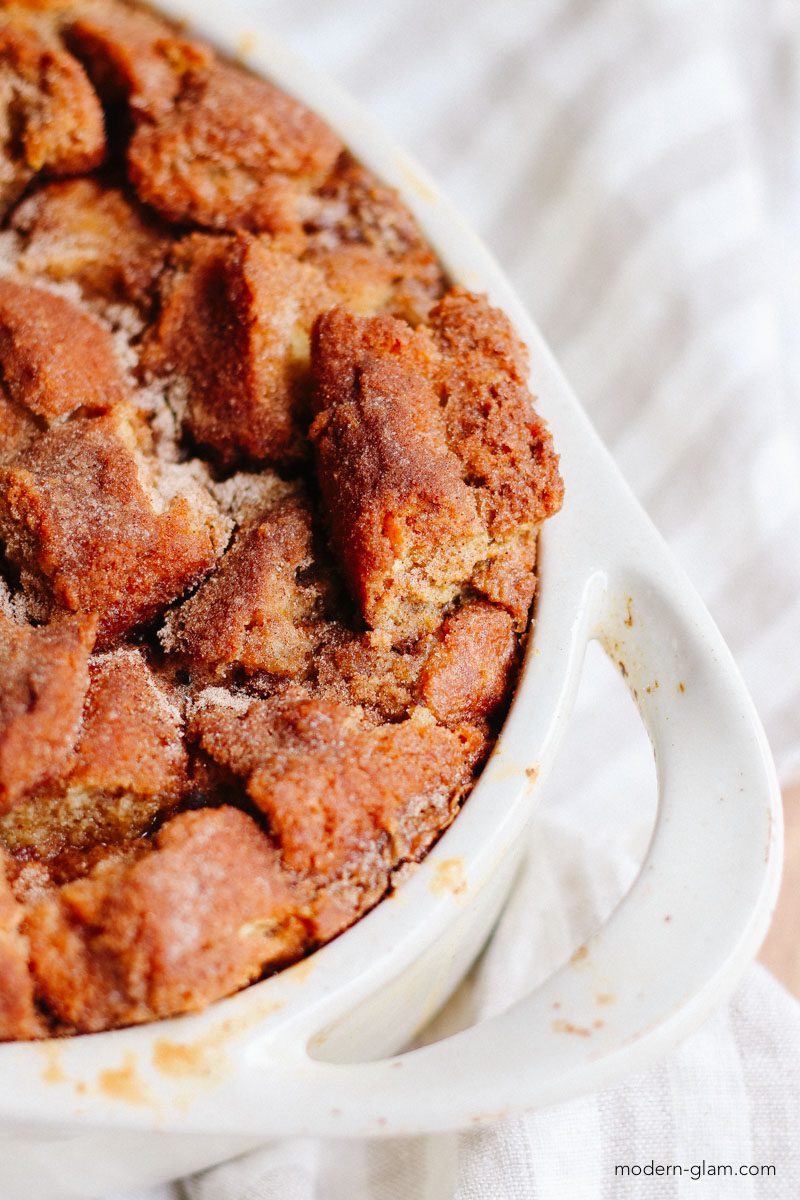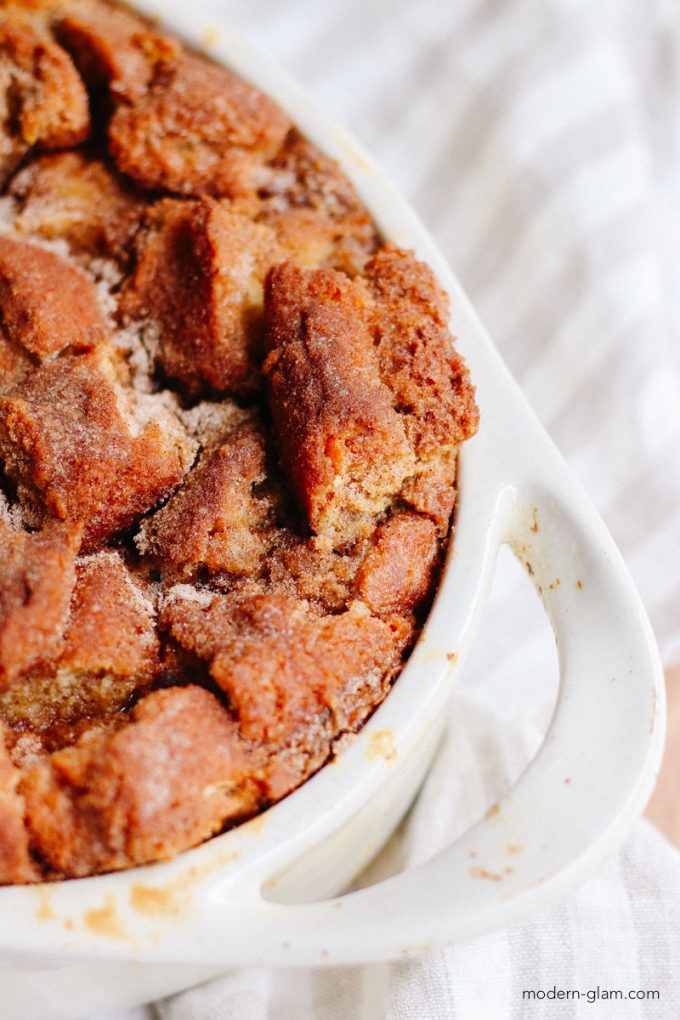 Let the donuts soak in the liquid for about 15 minutes before covering with foil and baking in the oven for 35 minutes at 350 degrees Fahrenheit.
After 35 minutes, remove from the over and take the foil off the pan, sprinkle with the cinnamon sugar mixture and place bak into the oven. Bake uncovered for another 20 minutes or until the top is golden and crunchy.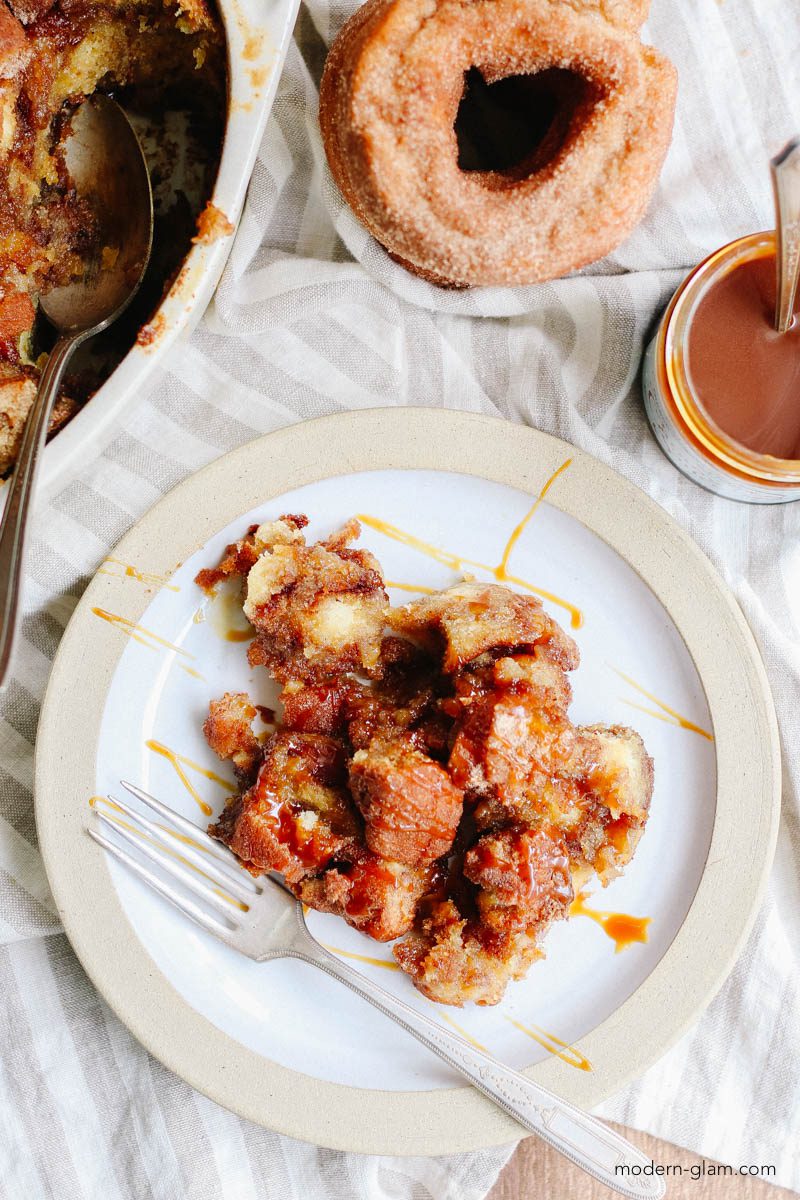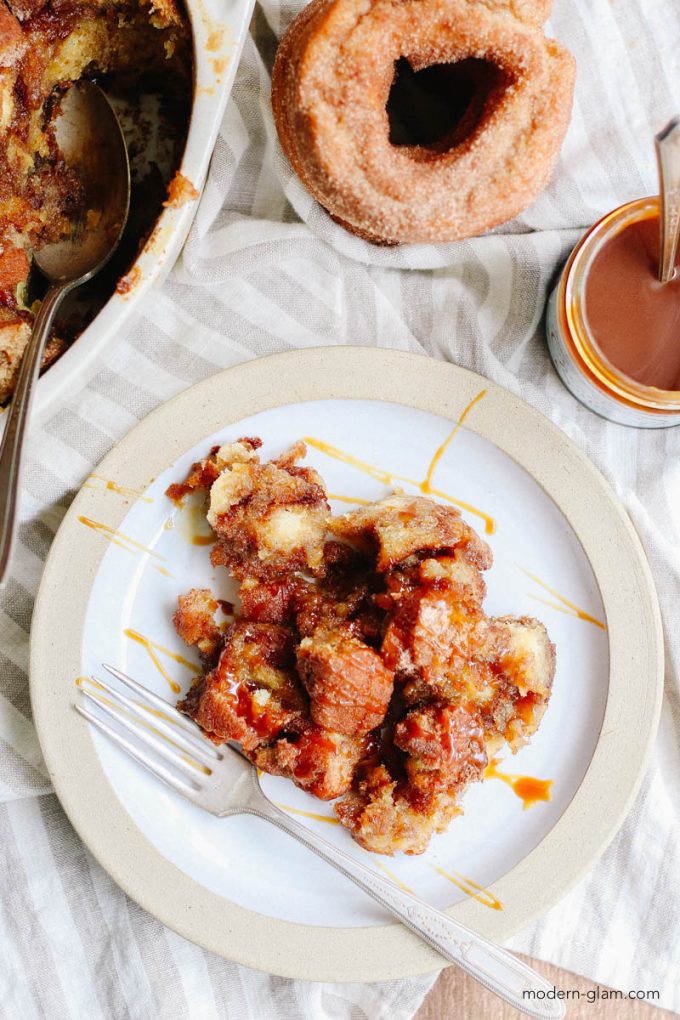 Let cool slightly before serving. You can serve this Apple Cider Donut Bread Pudding with a side of vanilla ice cream, salted caramel sauce or it's just as delicious on it's own!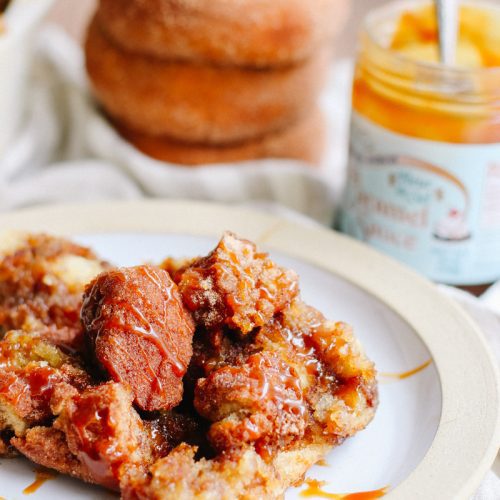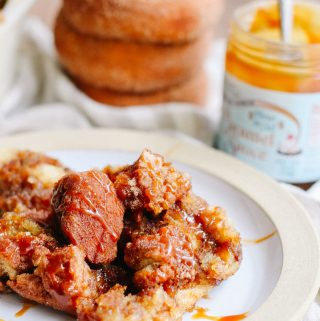 Cider Donut Bread Pudding
Bread Pudding recipe using day old apple cider donuts for the perfect fall treat!
Ingredients
12

apple cider donuts

4

large

eggs

3/4

cup

heavy whipping cream

1/2

cup

whole milk

1/2

cup

granulated sugar

1/2

cup

brown sugar

1

tsp

vanilla extract

2

tsp

pumpkin pie spice

1/2

tsp

baking soda
Cinnamon Sugar
1/4

cup

granulated sugar

1

tbsp

cinnamon
Instructions
Tear apple cider donuts into small pieces – about 1" in size. Place on a baking sheet and leave out for a day to dry out.

Place the donut pieces into a greased 8×10 baking dish.

In a large mixing bowl, add the eggs and whisk. To the eggs, add the milk, heavy whipping cream, sugars, vanilla extract, baking soda and pumpkin pie spice. Whisk to combine throughly.

Pour mixture over the apple cider donut pieces. Using clean hands, push the donut pieces into the mixture and allow to soak for 15-20 minutes before baking.

While the donut pieces are soaking, preheat your oven to 350 degrees Fahrenheit.

Cover the baking dish and bake at 350 degrees for 35 minutes. Remove tin foil, sprinkle with cinnamon and sugar and then place back in oven and bake for an additional 20 minutes until top is golden and crusty.

Remove from oven and allow to cool slightly before serving.

Serve with salted caramel sauce or with vanilla ice cream.
My Favorite Fall Recipes
And here are some of my favorite fall recipes from the archives. You will be sure to find something yummy to make during these beautiful fall days.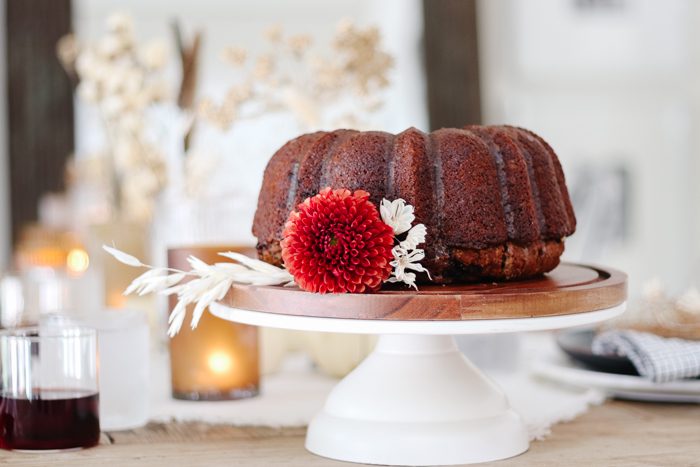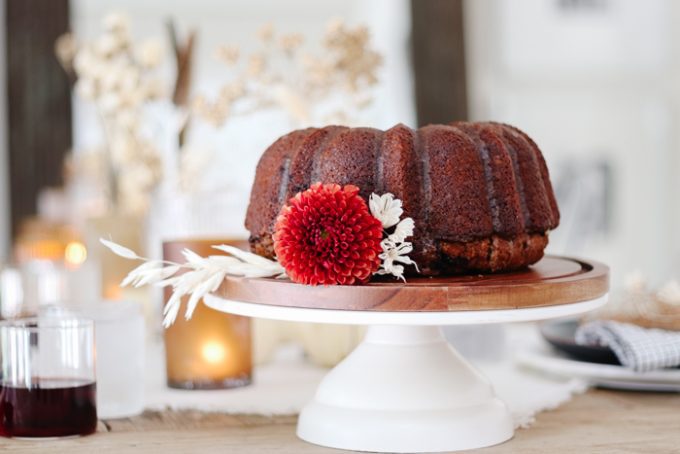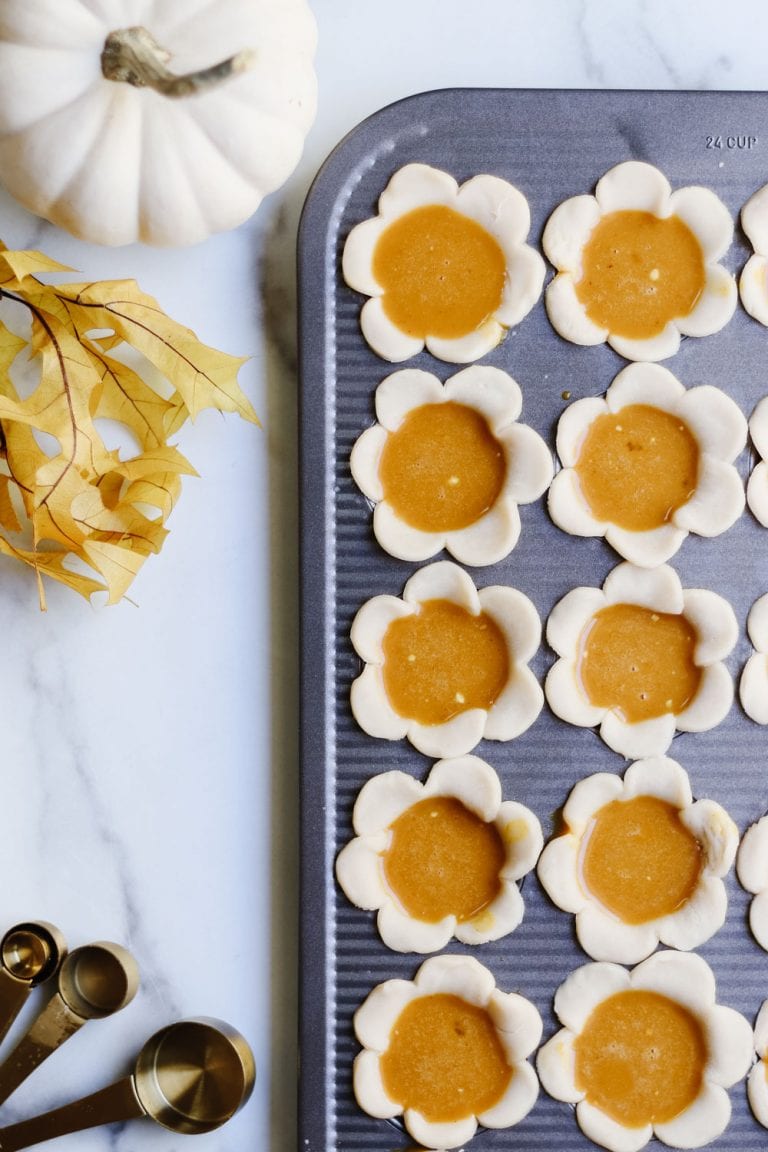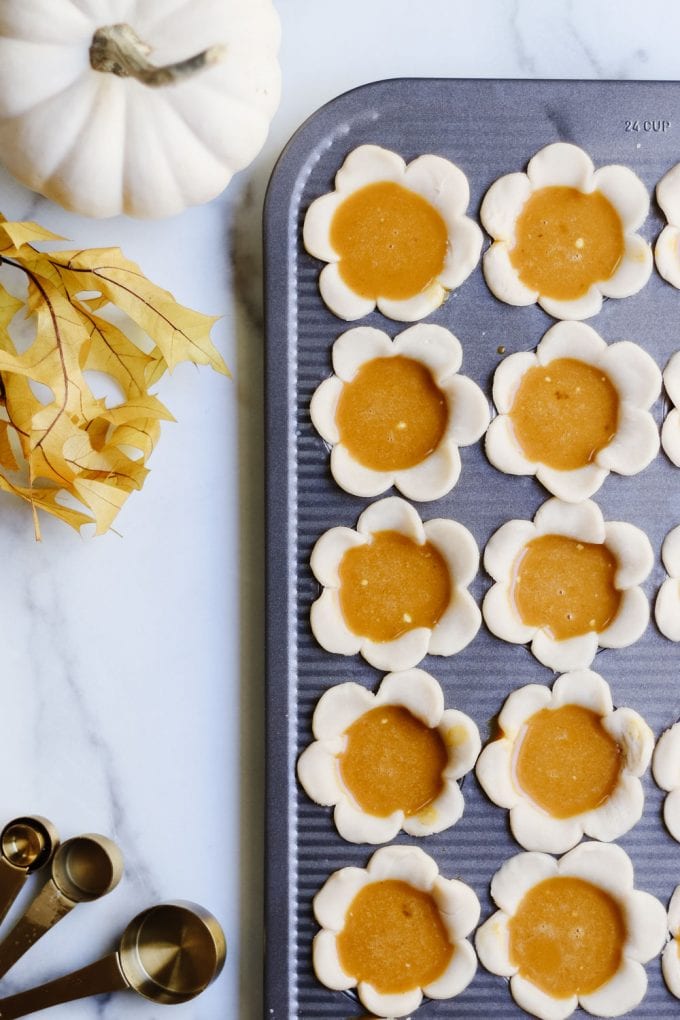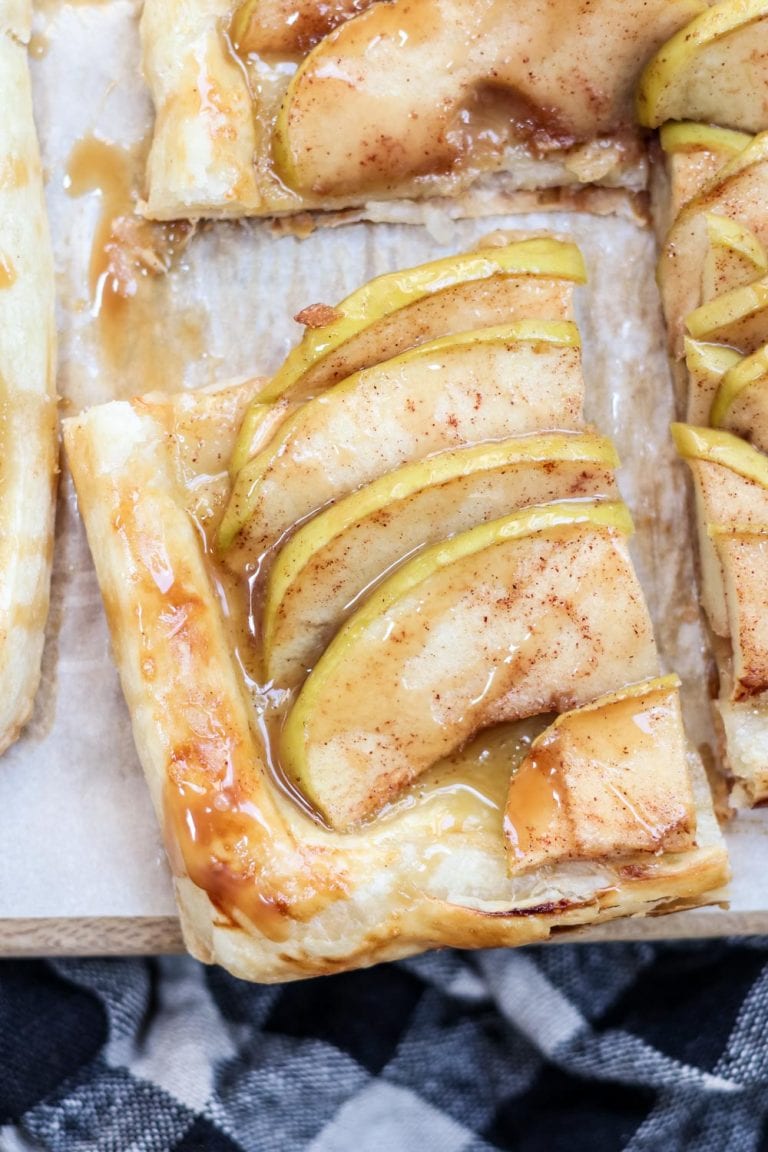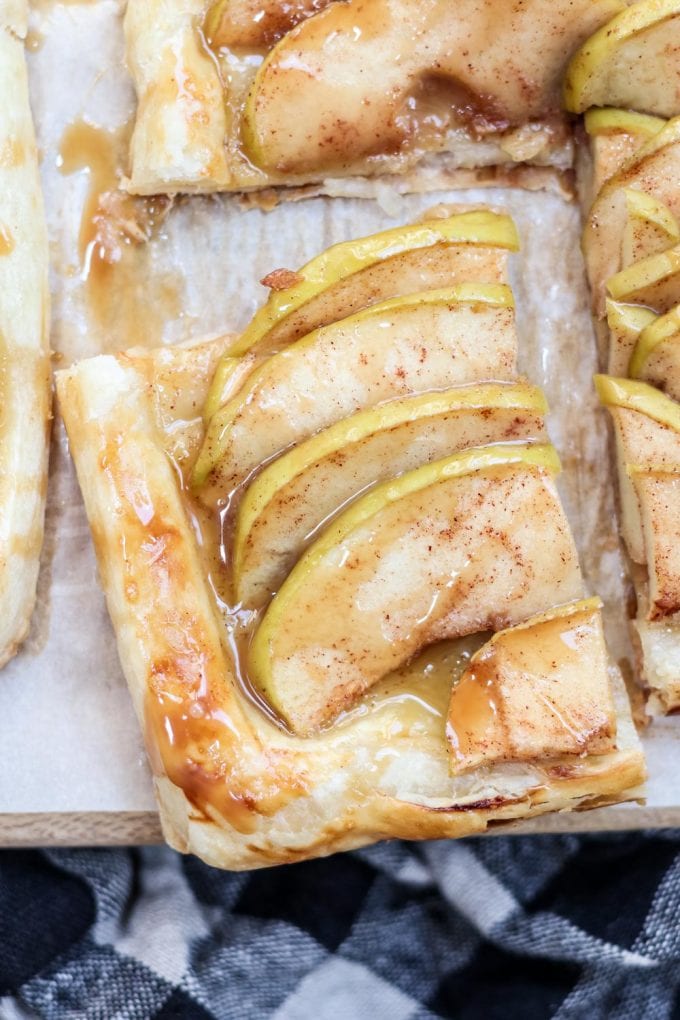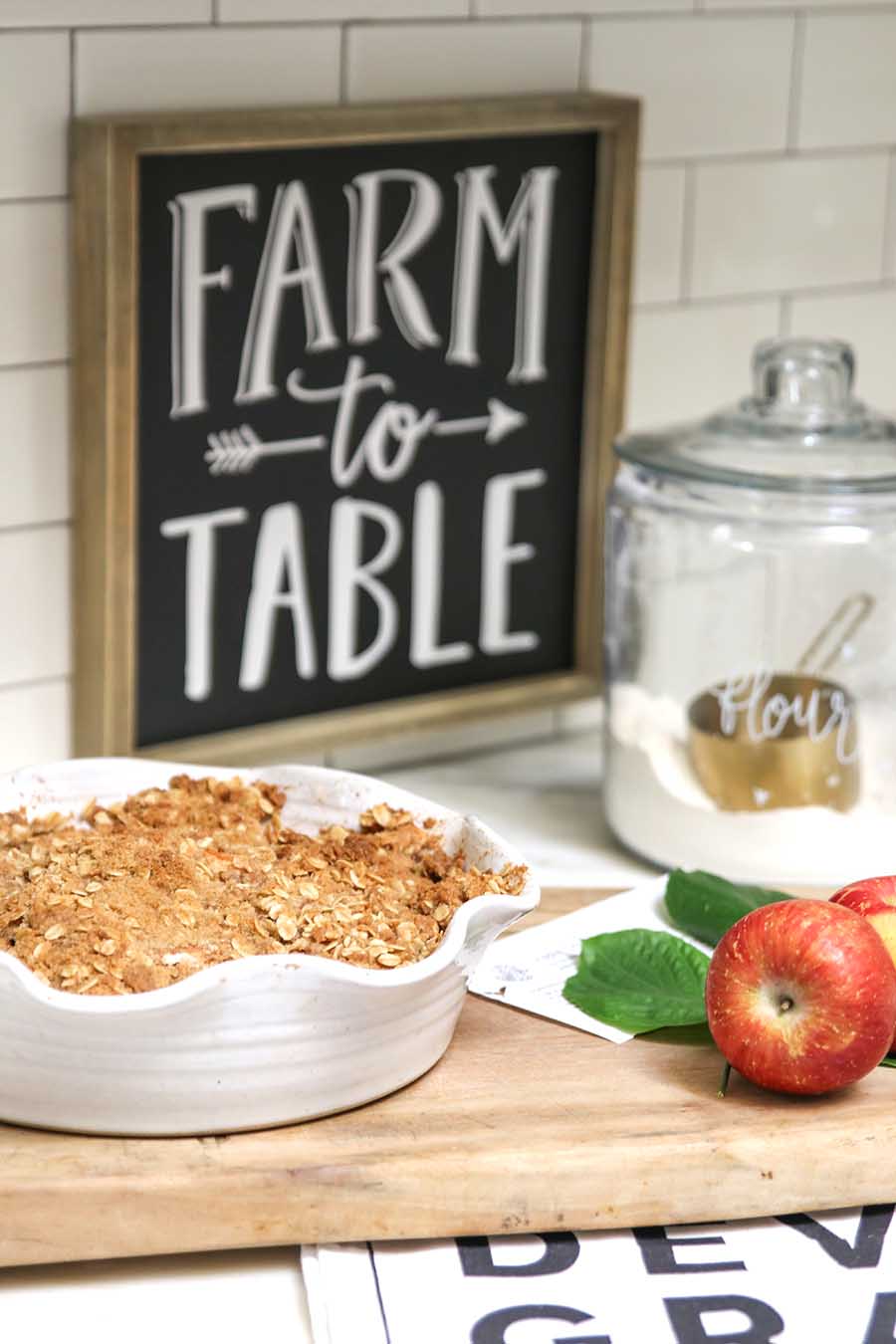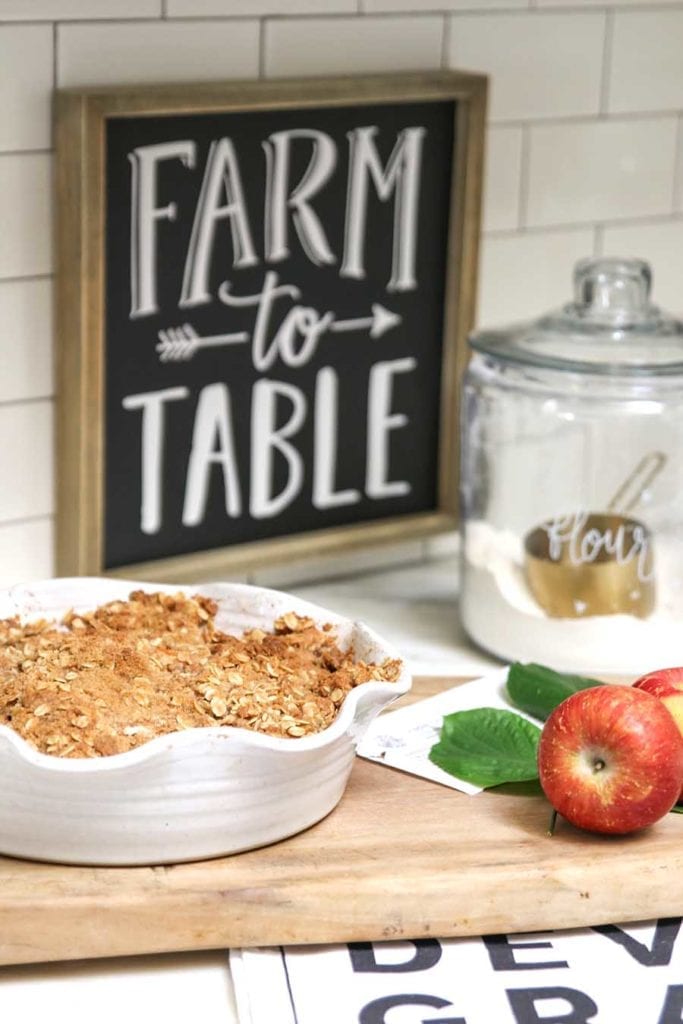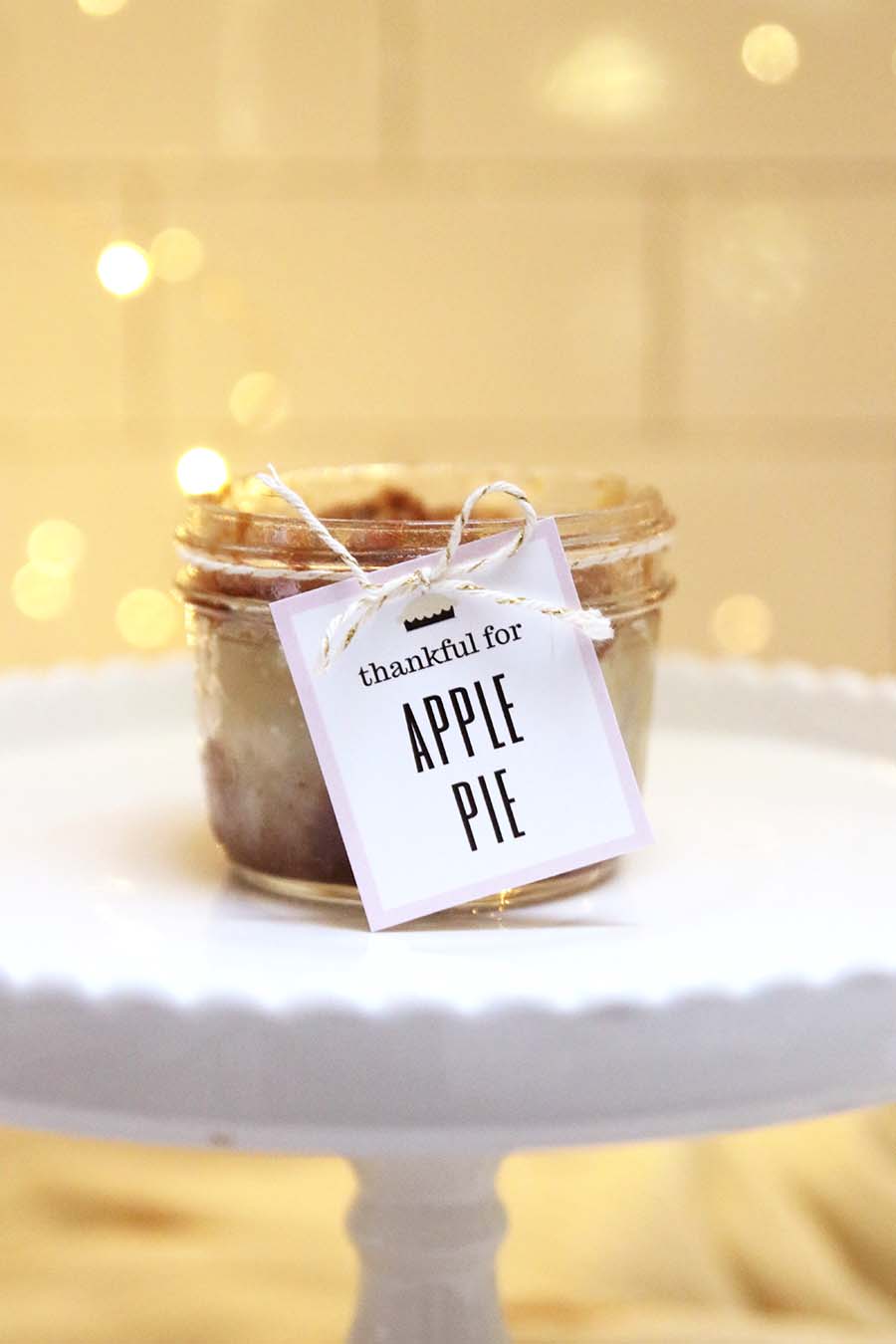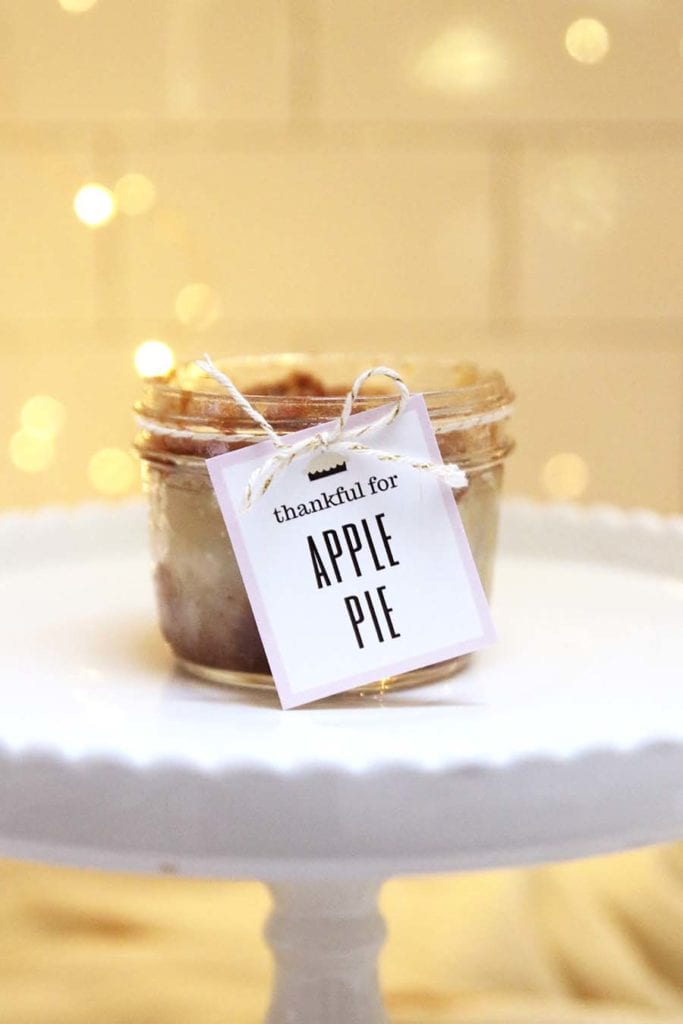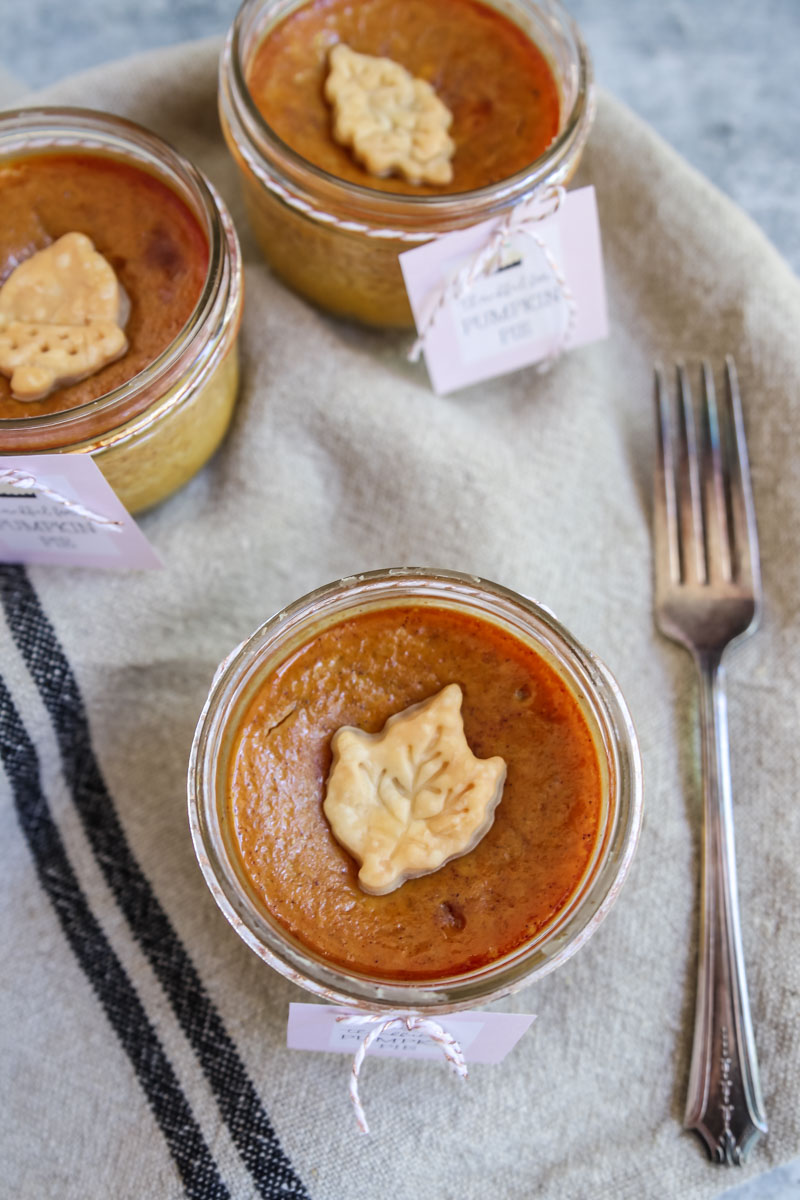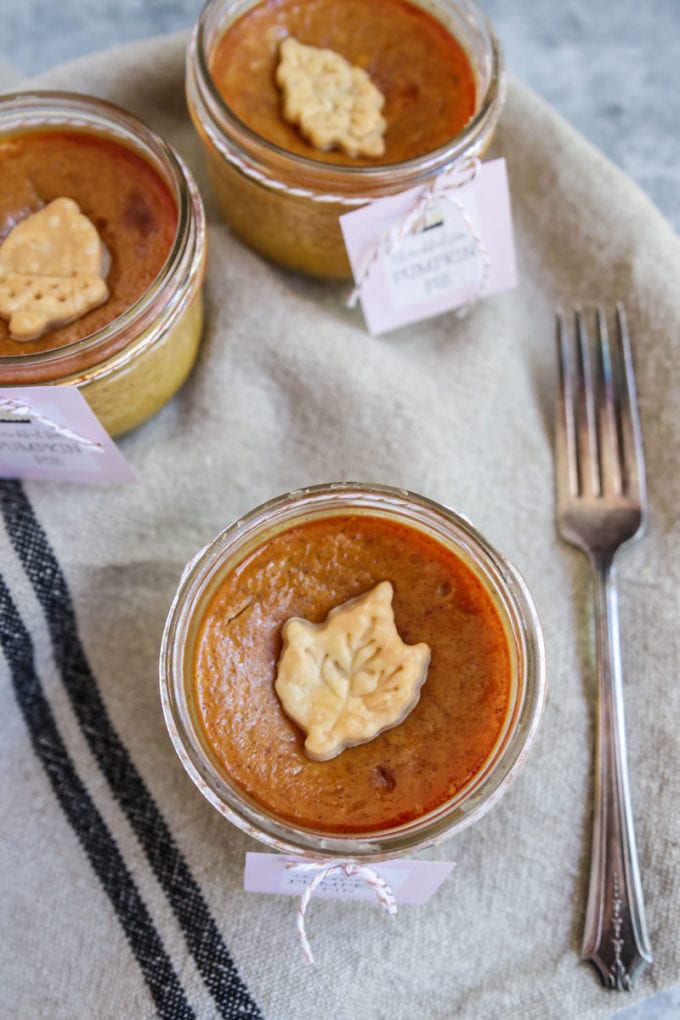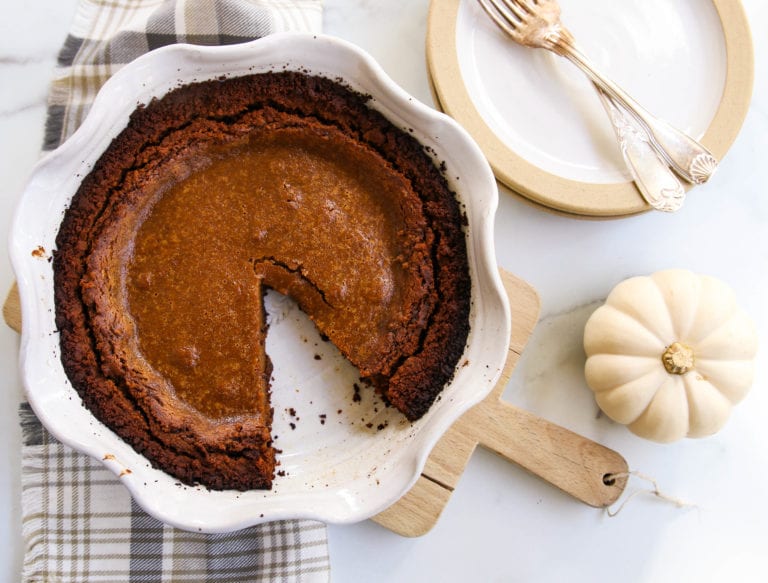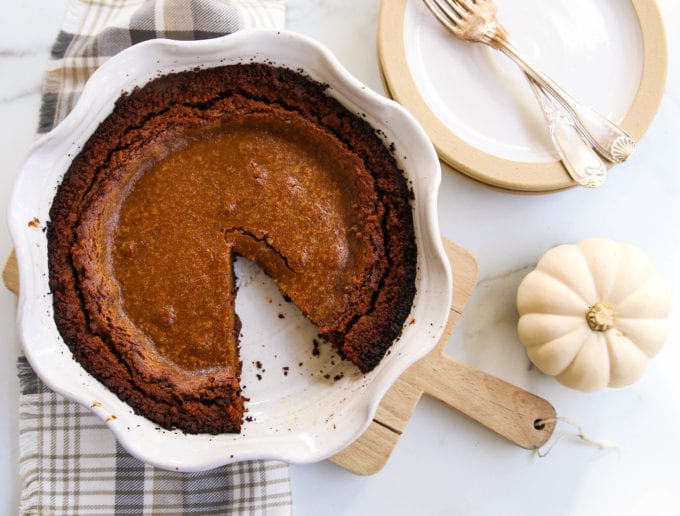 Save This Pin For Later