Learn how to make a beautiful Dried Flower Wreath that is perfect for fall or anytime of year!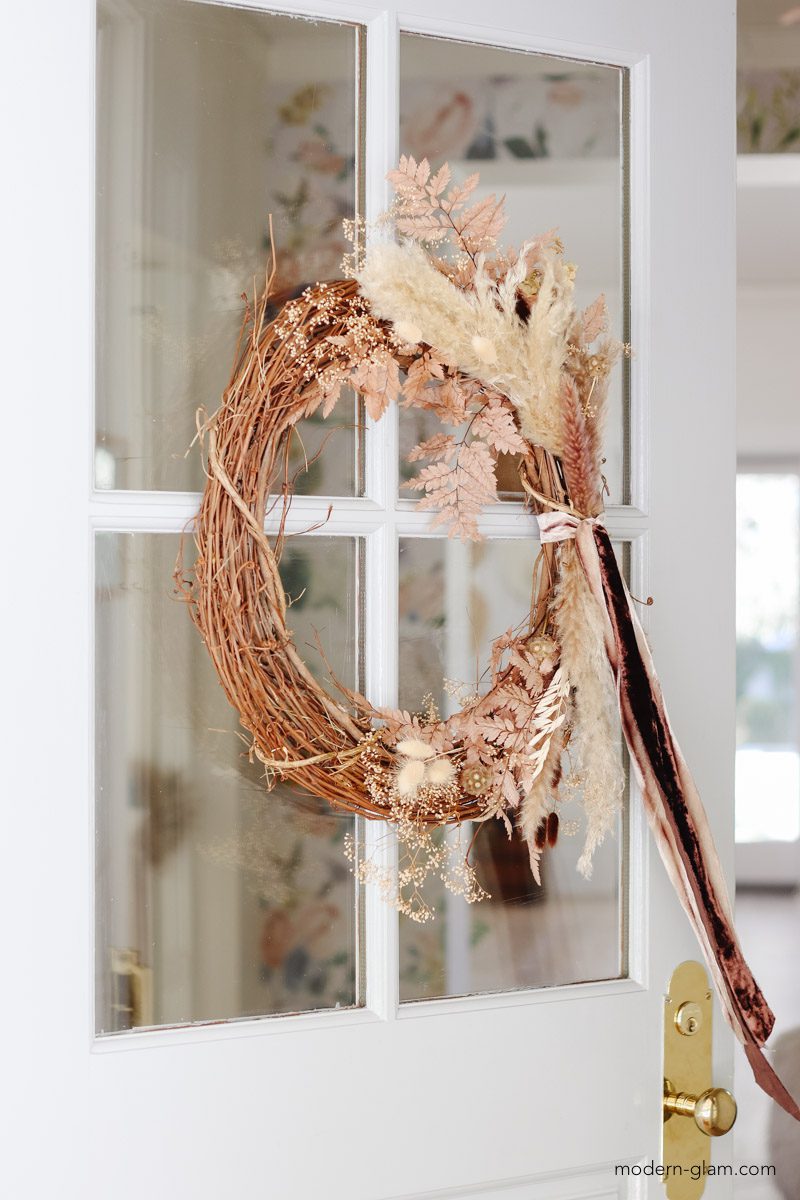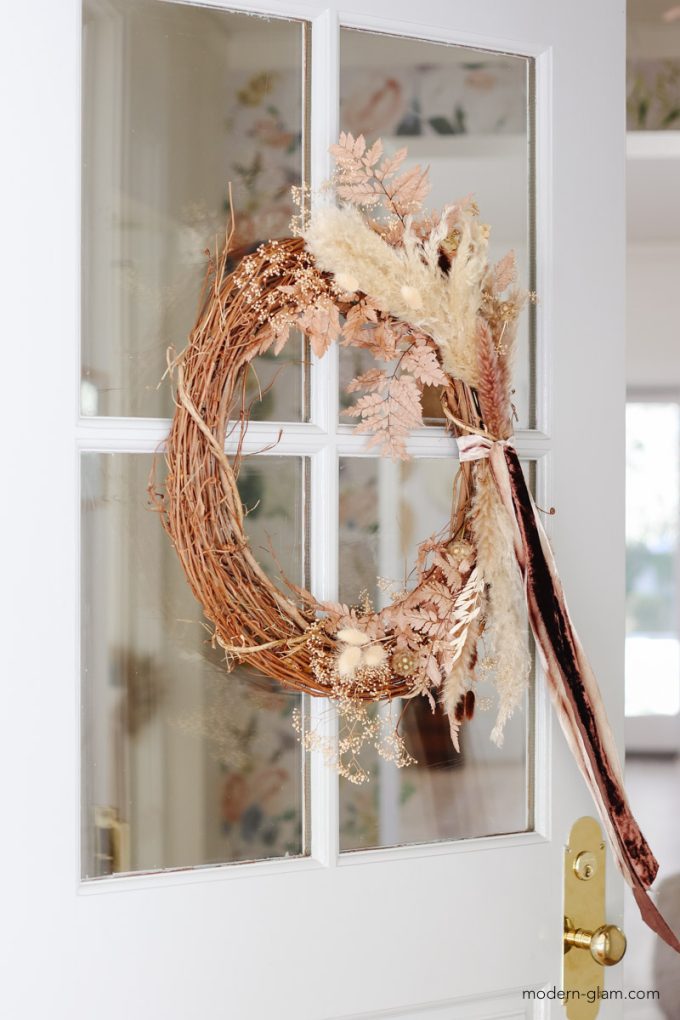 DIY Dried Flower Wreath
A few weeks ago I made this Pumpkin Centerpiece with Dried Flowers and I had some leftover flowers and grasses. I knew the materials would be perfect for making a wreath for my fall front door! So, grab your supplies and let's make this dried floral wreath together!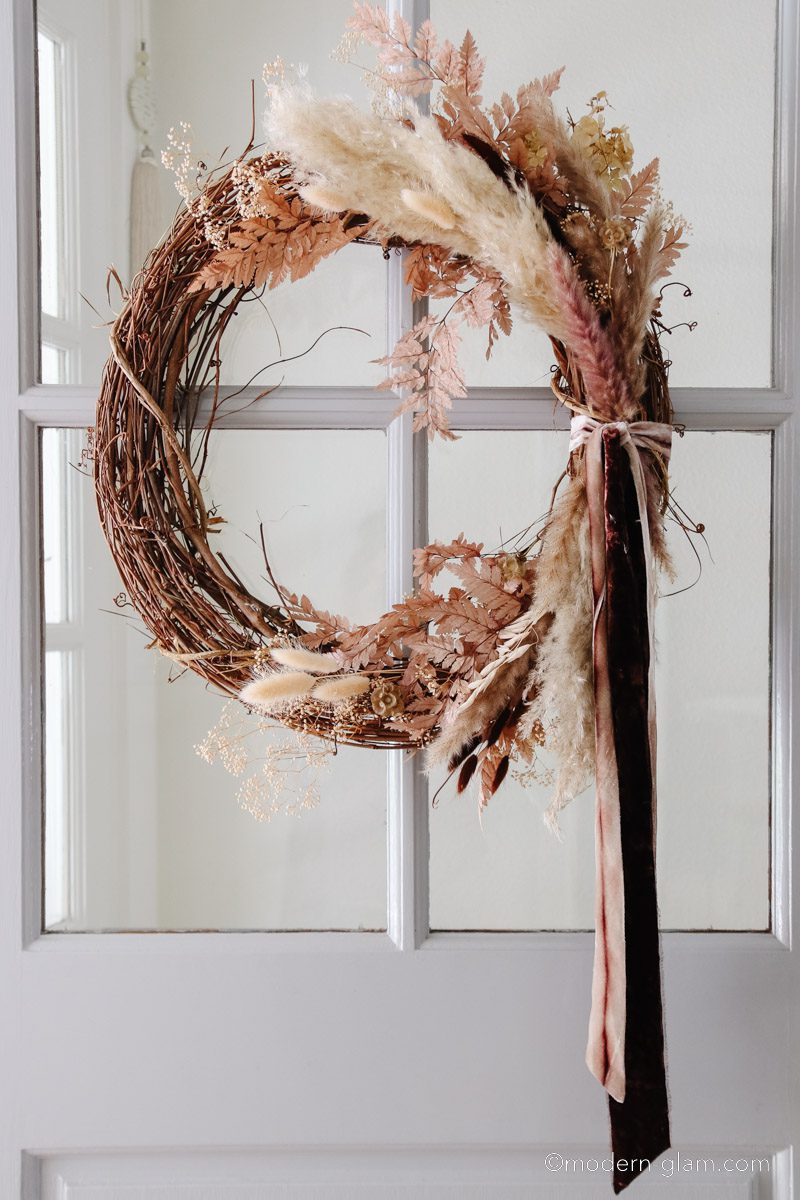 What do you need to make a Dried Flower Wreath?
Here is what you will need to make a dried flower wreath like this one.
Scissors
Grapevine Wreath (I used 20″)
Glue Gun & Glue Sticks
Selection of Dried Flowers
Here are links to the supplies I used:

Tips and Advice for This DIY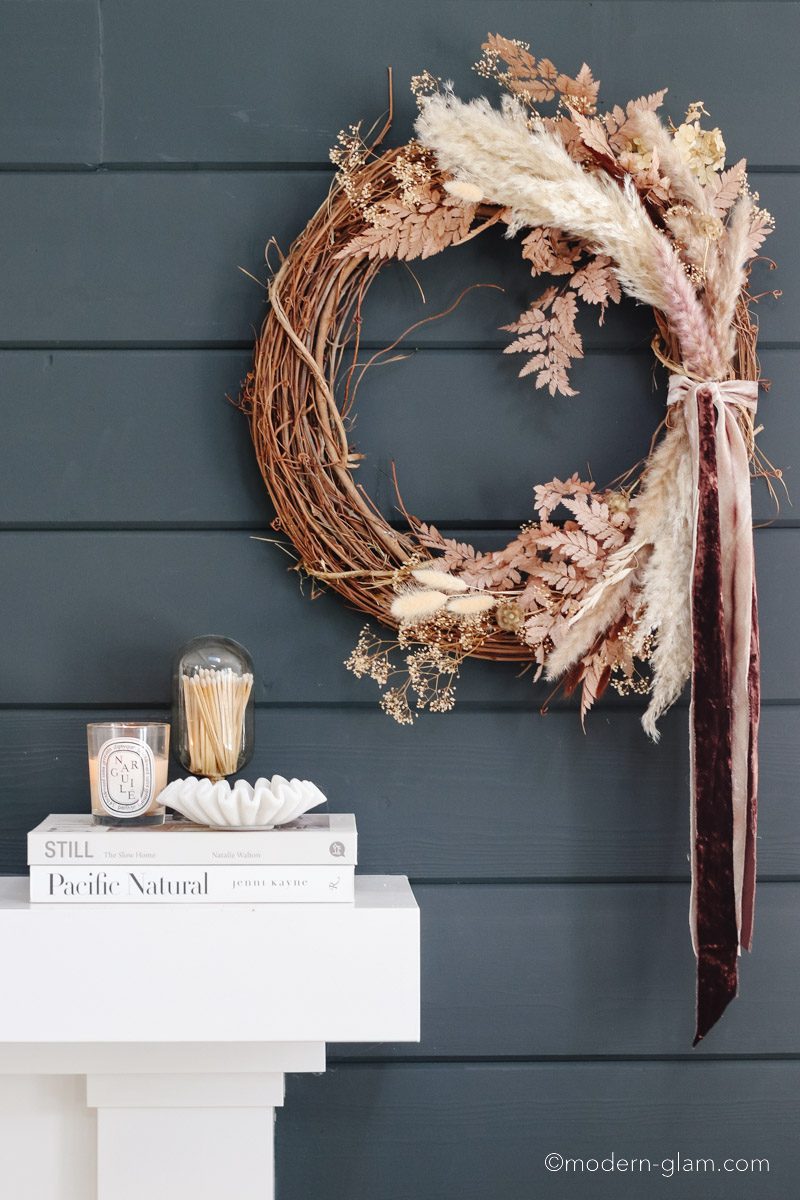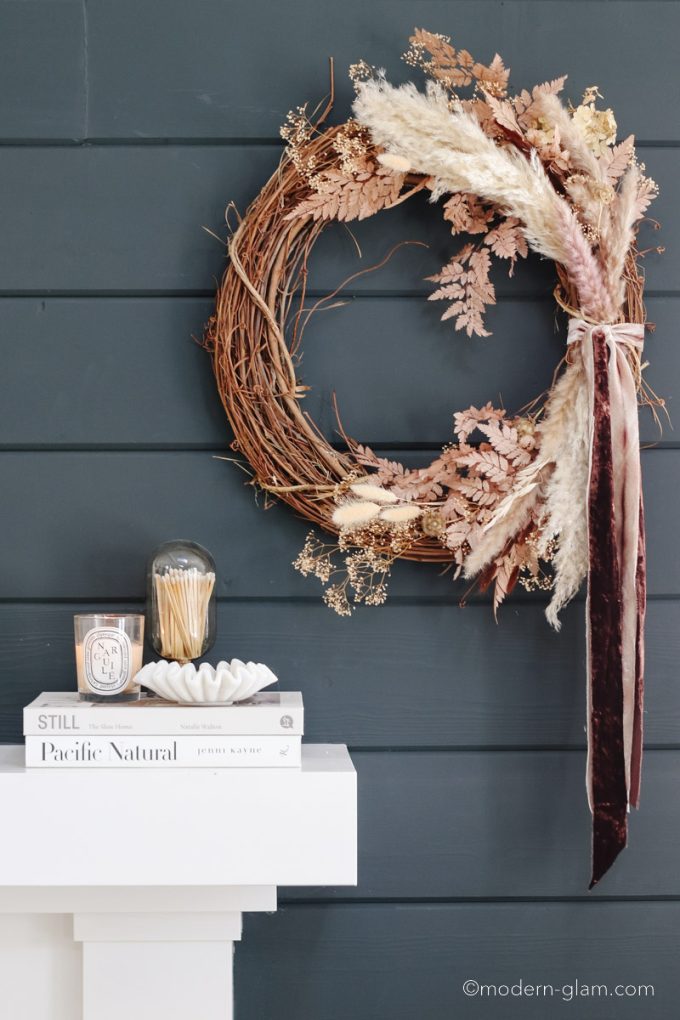 Making this dried flower wreath is pretty simple. Lay out your flowers and arrange them on the wreath form, playing around until you like the layout.
A good rule of thumb is to start with the larger items. I placed the large pampas grass stems on the wreath first and layered on top and behind them with smaller flowers and grasses.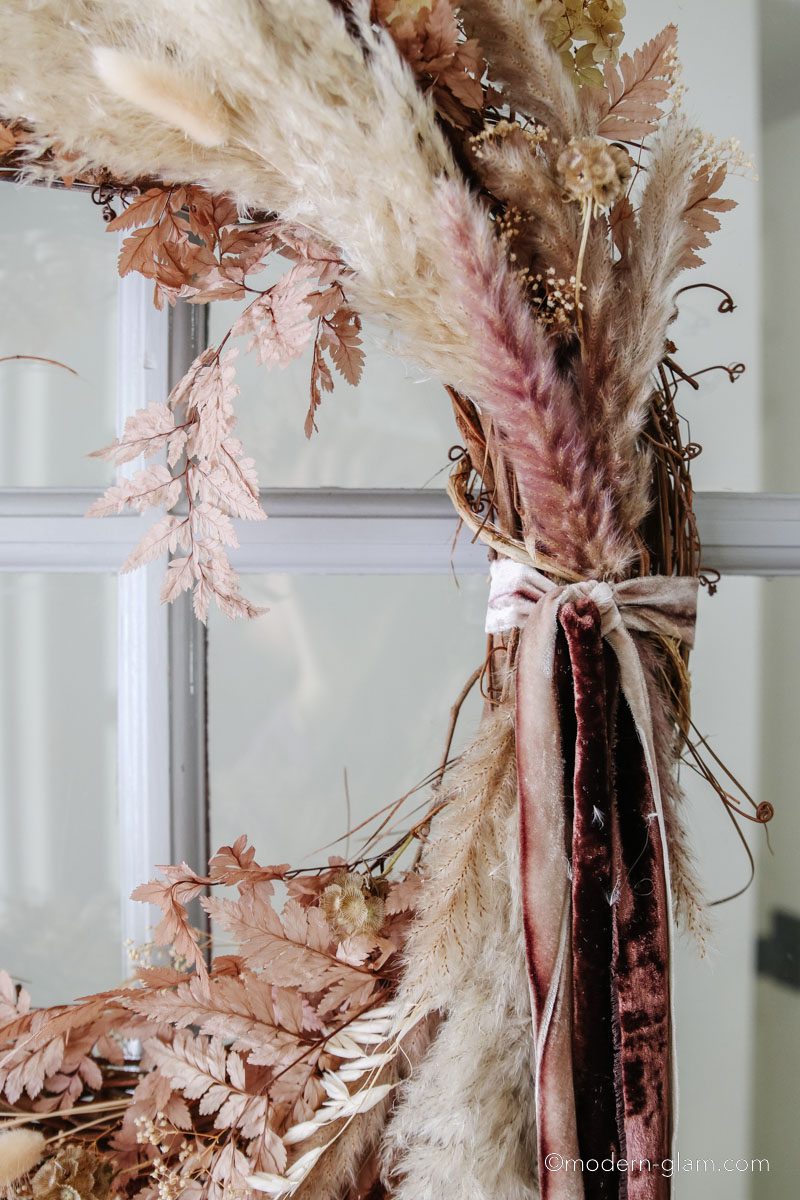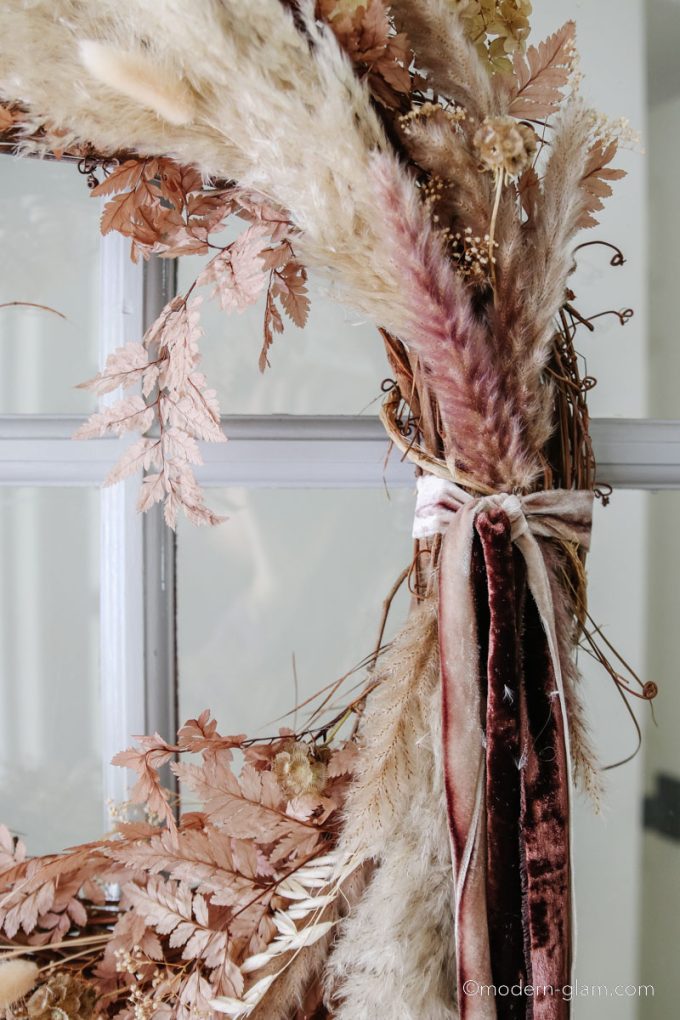 Once you are happy with the way it looks, start securing the dried flowers to the wreath base. I used little dots of hot glue on the end of the branches and stems and then thread them through the grapevines. Once the glue dries in place, your flowers will stay where you place them.
I chose to arrange my dried flower wreath in an asymmetrical pattern with the flowers on the right side, but you could just as easily place all the flowers at the bottom or top of the wreath for an equally beautiful look.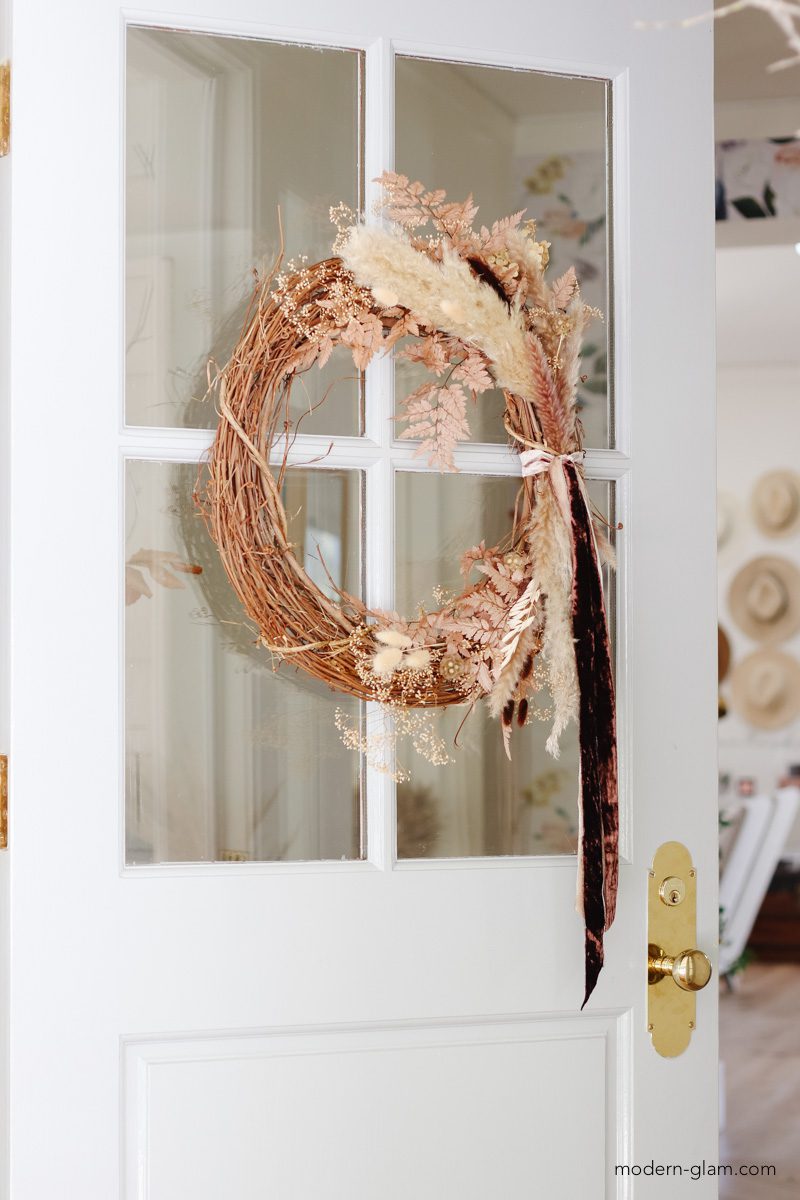 Finish your wreath off with some pretty velvet or silk ribbon. Tie the ribbon in a square knot and hang your wreath on your door!
How Long Will A Dried Flower Wreath Last?
According to Bloom & Wild, a dried flower wreath will last between 1-3 years.
"How long do dried flowers last? While it does depend on the flower, generally dried flowers last between 1-3 years! As long as they are cared for properly, handled with care and kept out of direct sunlight, wind and humid conditions, you'll be able to enjoy your beautiful blooms for years."
This is great news and the perfect craft if you are a fix-it-and-forget-it type of decorator like me!
Fall Wreath DIY Ideas
My friends are sharing their beautiful fall wreaths as well today! To visit their post and read how to make these wreaths, click the corresponding numbered link from the pic below. Enjoy!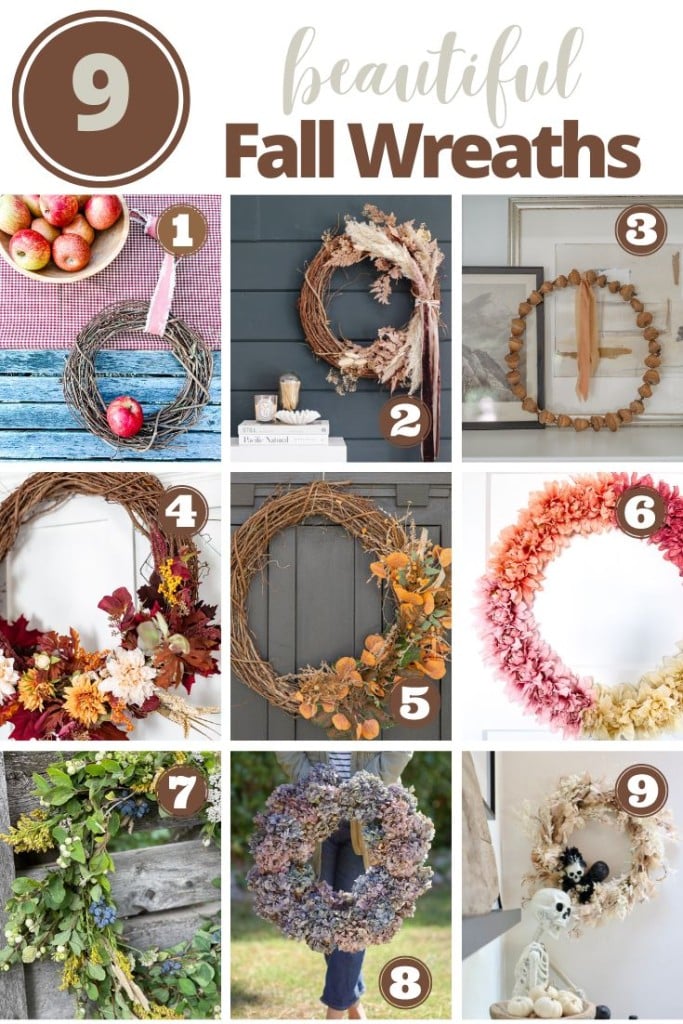 How To Make A Dried Flower Arrangement
If you liked this pretty wreath, I know you will also love my dried flower arrangements.
Check out this DIY Pumpkin Centerpiece: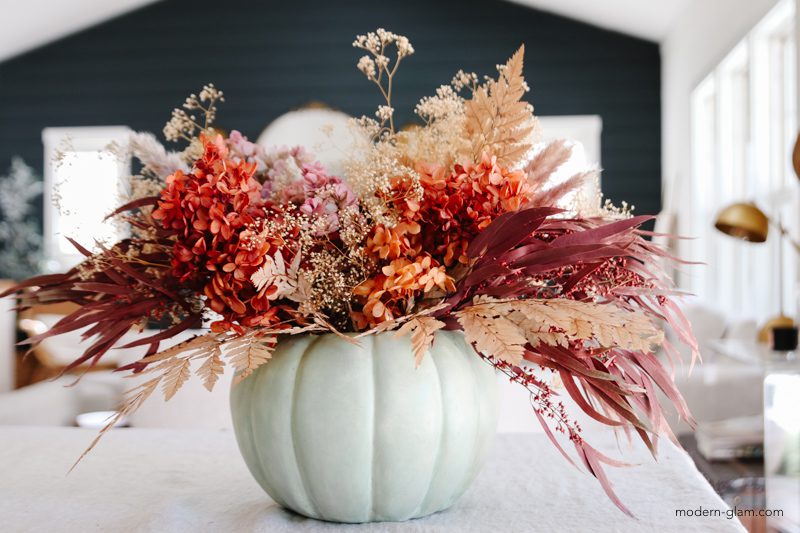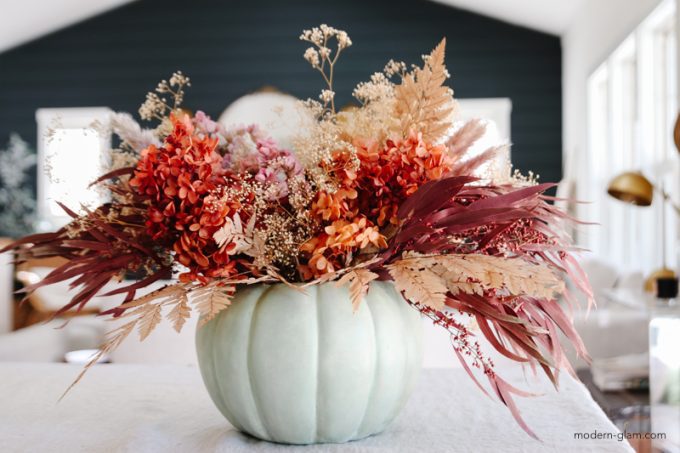 Click HERE to read how easy it is to make this arrangement that is perfect for fall entertaining.
And last year I made this Fall Dried Floral Arrangement which is still one of my favorite projects to date!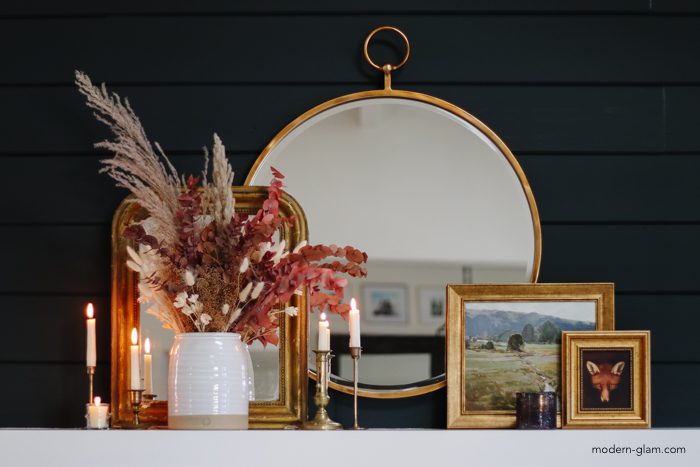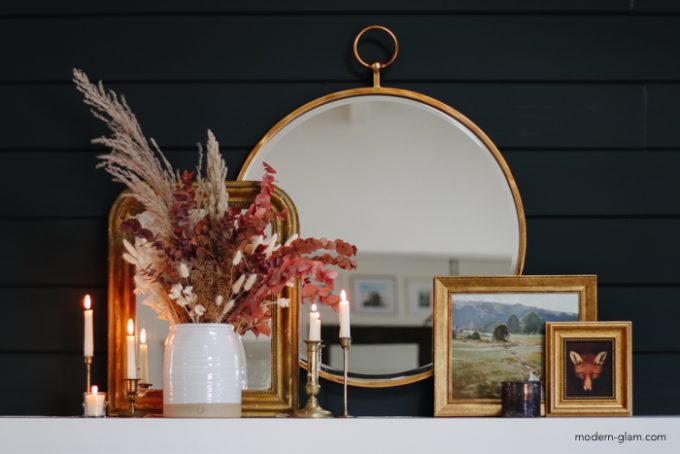 Click HERE to get the full instructions including all the materials and sources. Happy crafting!