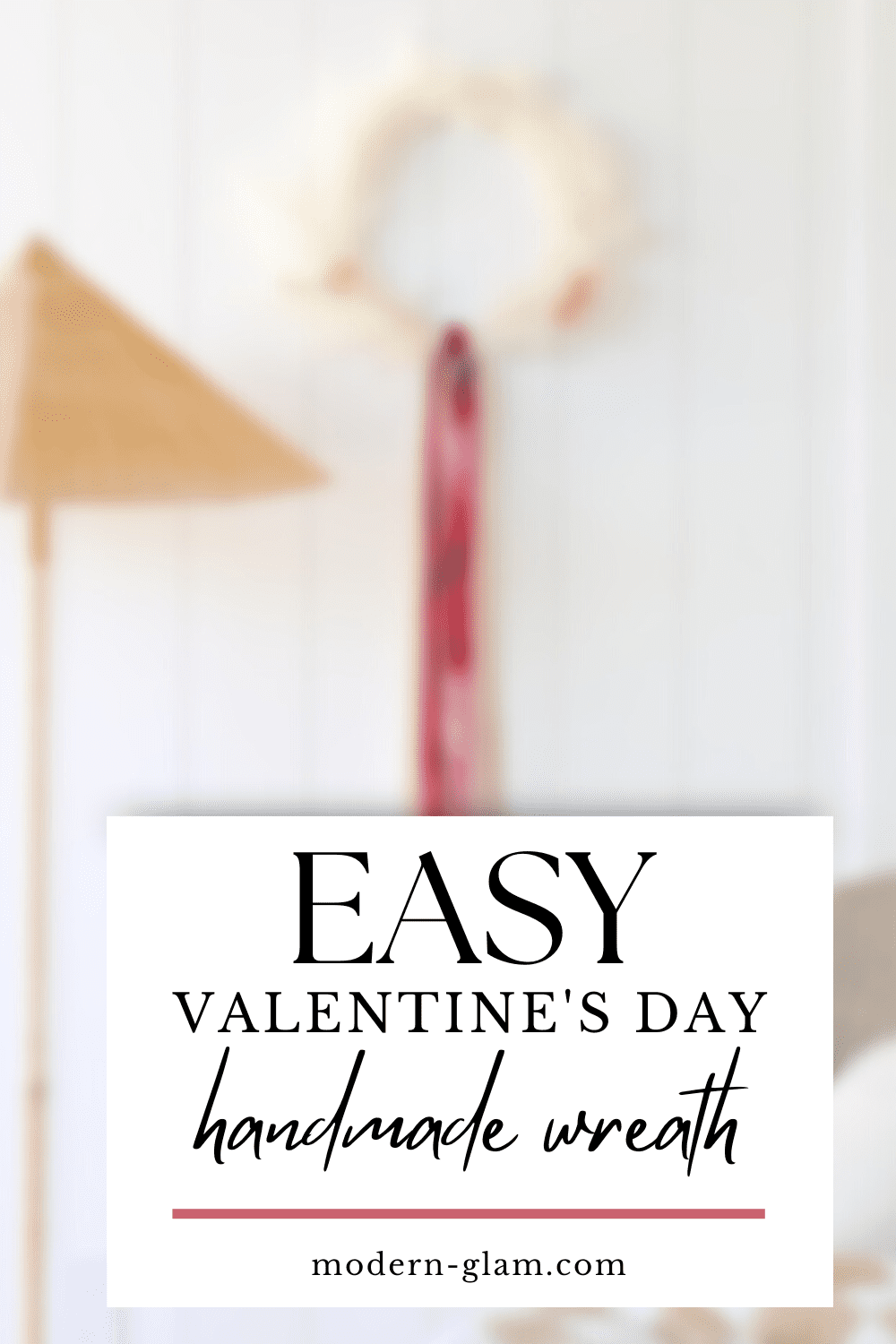 Make a simple Boho Valentine's Day Wreath with 2 pampas grass stems and pink bunny tails. A 15 minute craft that requires no tools.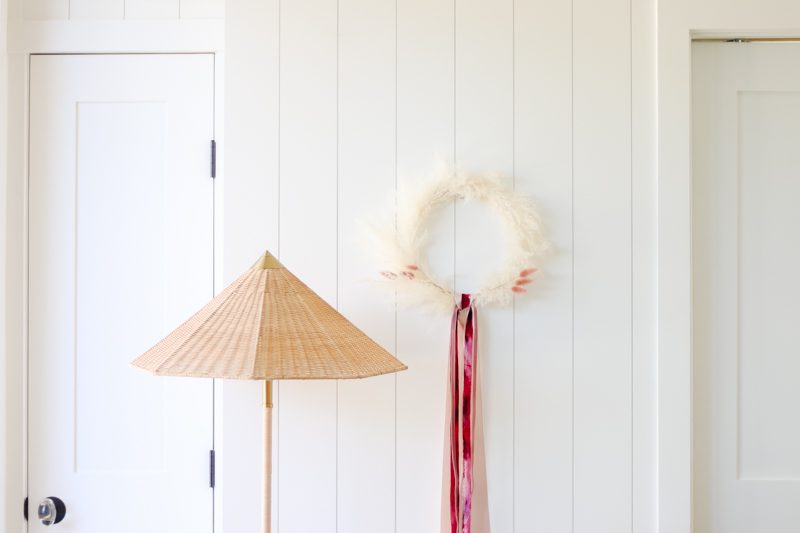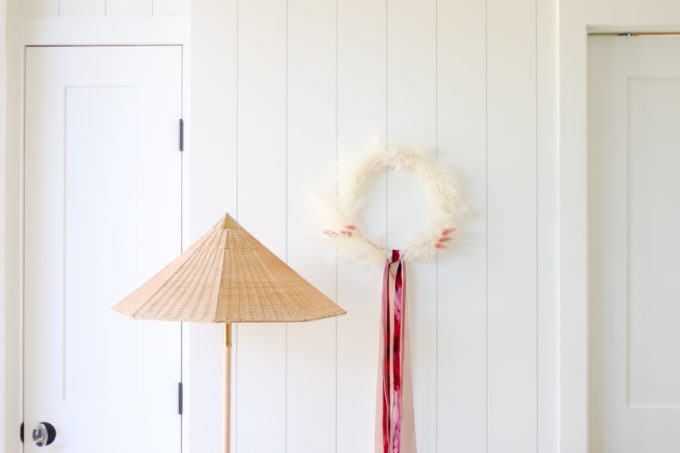 I love Valentine's Day because it seems to brighten up the otherwise dull winter months with its pop of pinks and reds. And I love to add a few Valentine's Day decorations to our home. But, nothing overly commercialized or cheesy.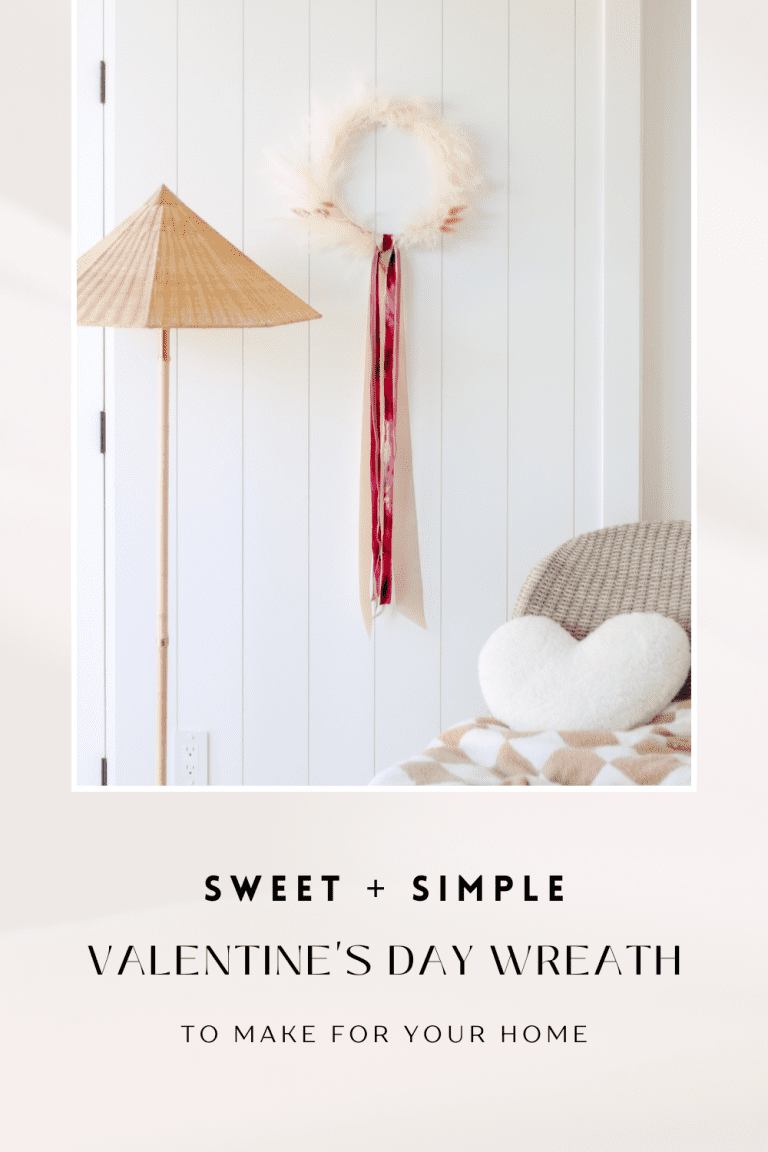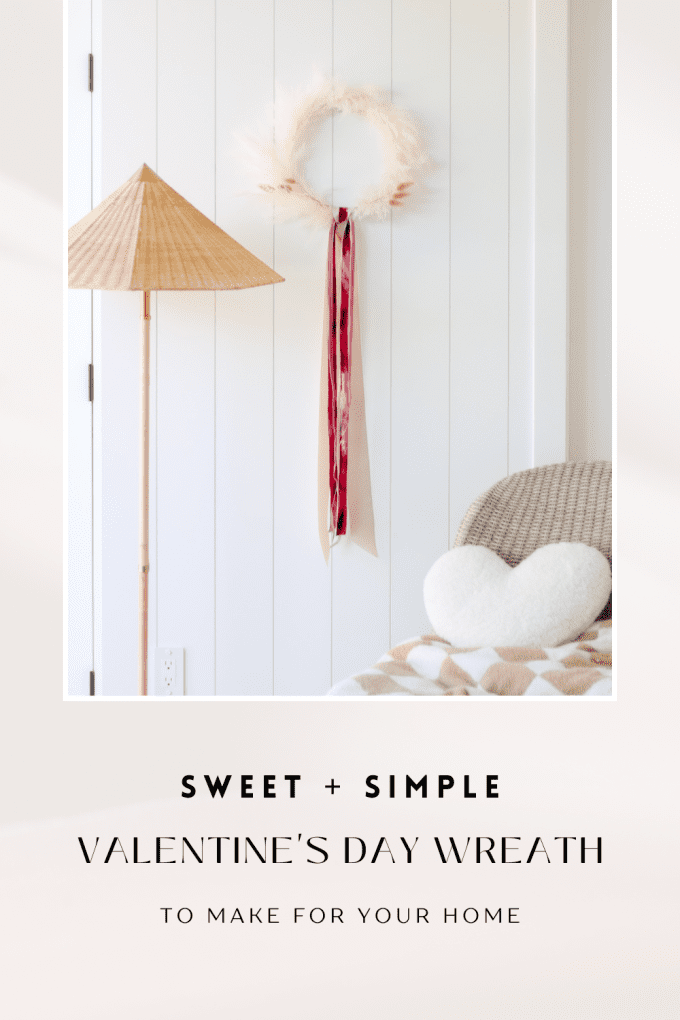 This Boho Valentine's Day wreath fits the bill and I love how quickly it came together. I'll show you how easy it to make with just a few supplies (and no tools required)!
Simple Boho Valentine's Day Wreath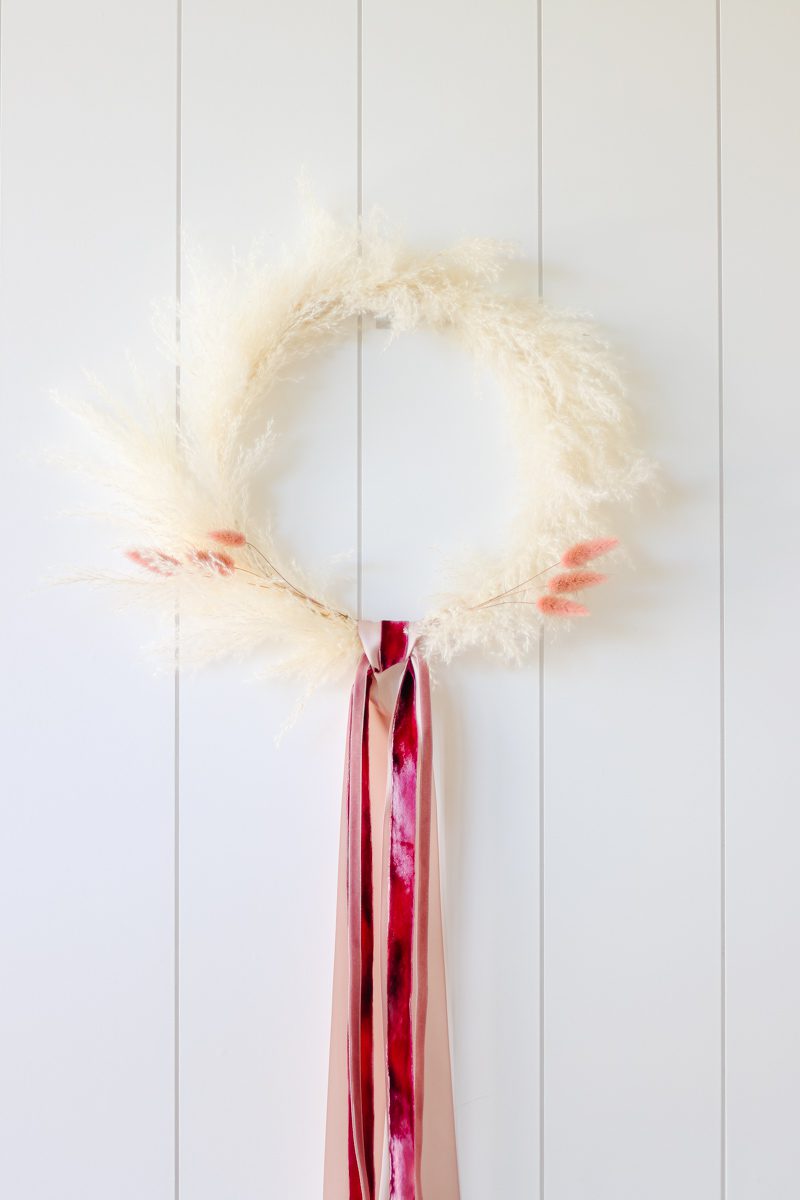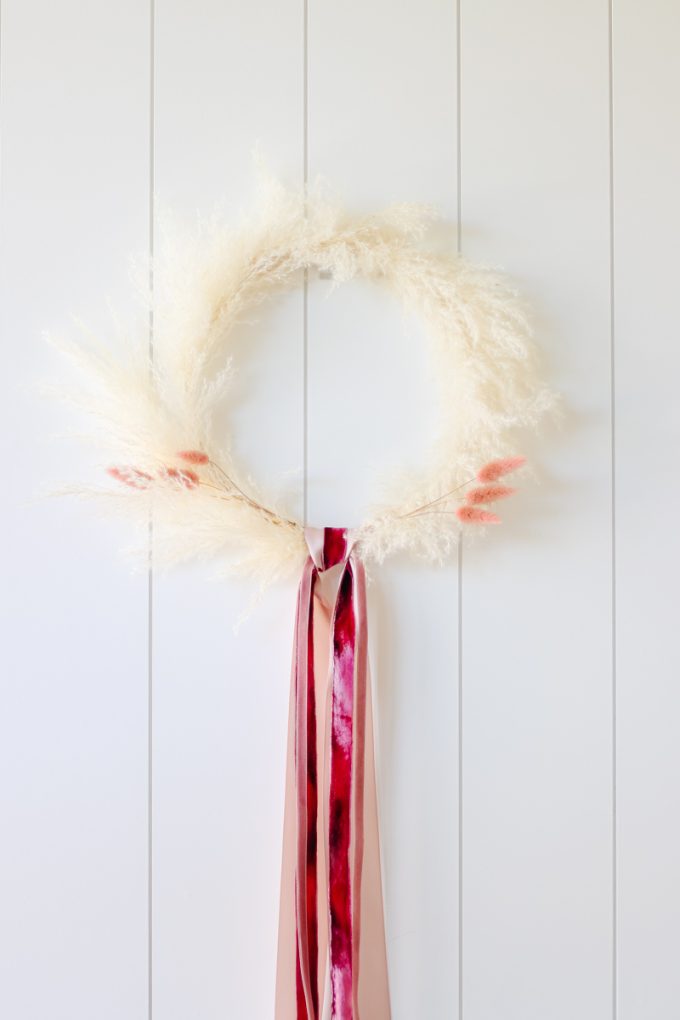 I love crafting with pampas grass. It grows wild here in California and the whimsical texture makes crafting with it great because it hides any mistakes or flaws.
Here are some other pampas grass projects that I have shared in the past:
DIY Pampas Grass Wreath Supplies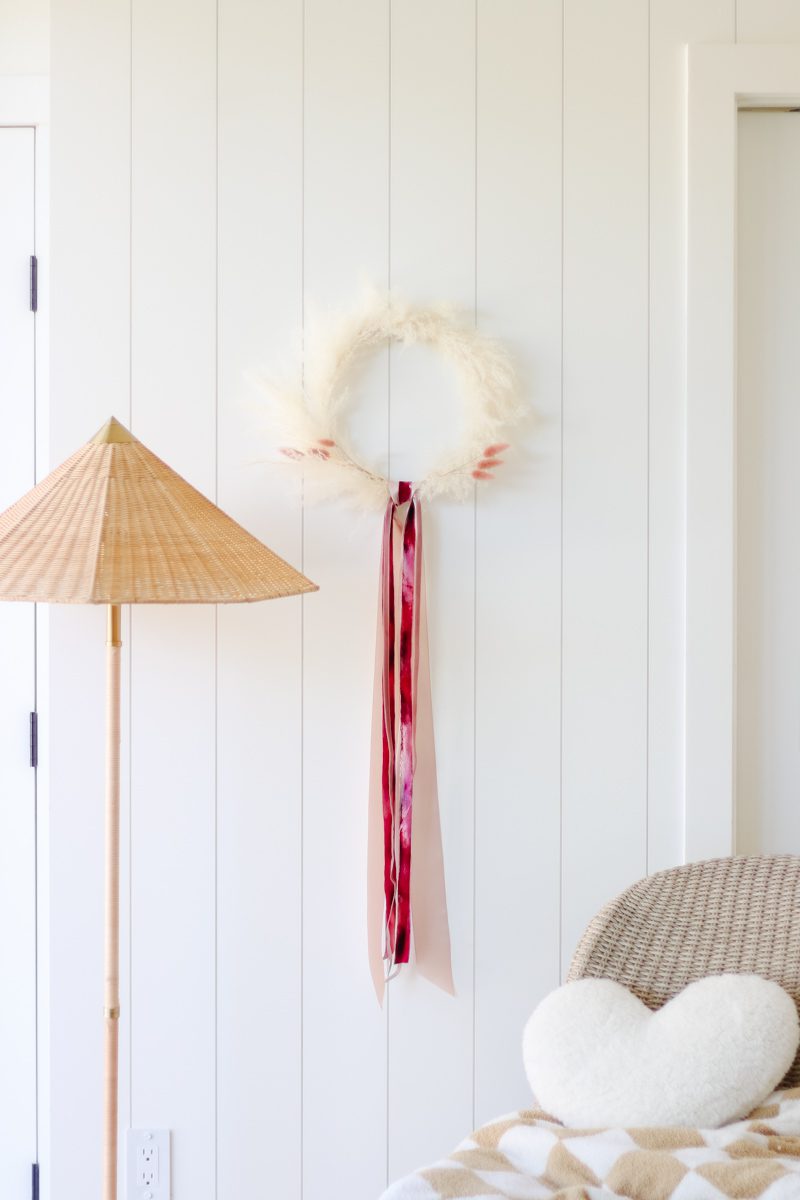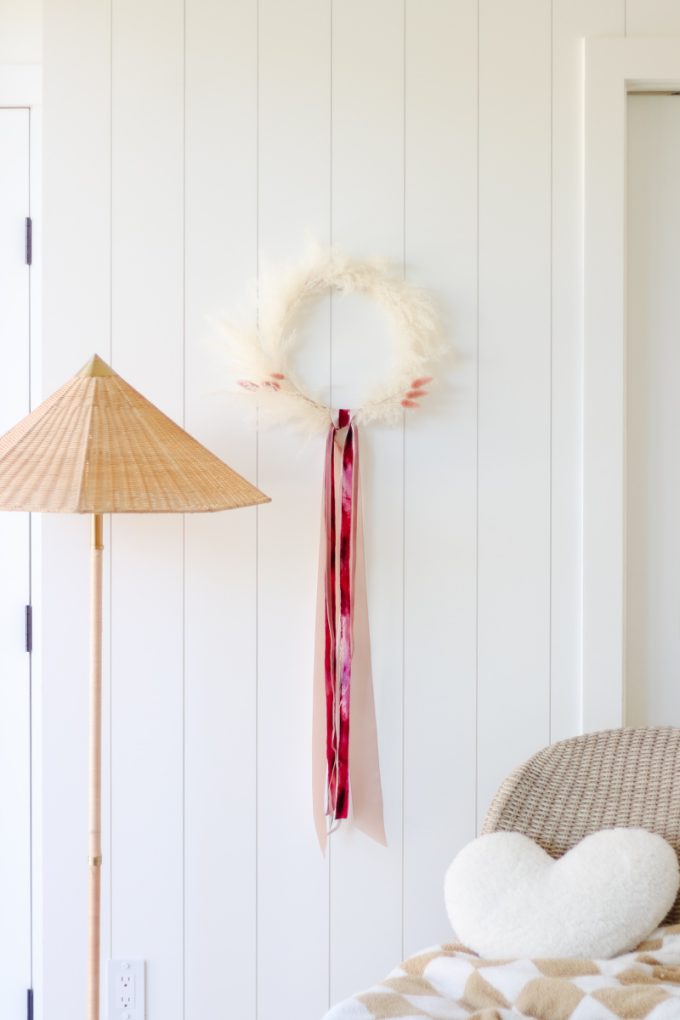 Ok, now to get to today's projects. Here are the supplies you will need to make this beautiful DIY Valentine's Day Wreath:
Metal Wreath Ring (I used a 10″ brass ring)
2 pampas grass stems
Floral Wire (I used gold to match the ring)
6 pink bunny tail stems (I found mine at Michael's)
Ribbon (my favorite ribbon is from here)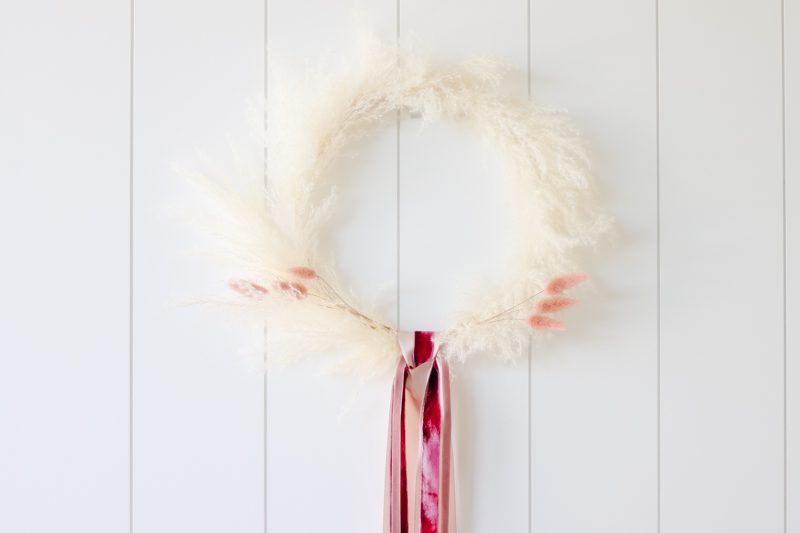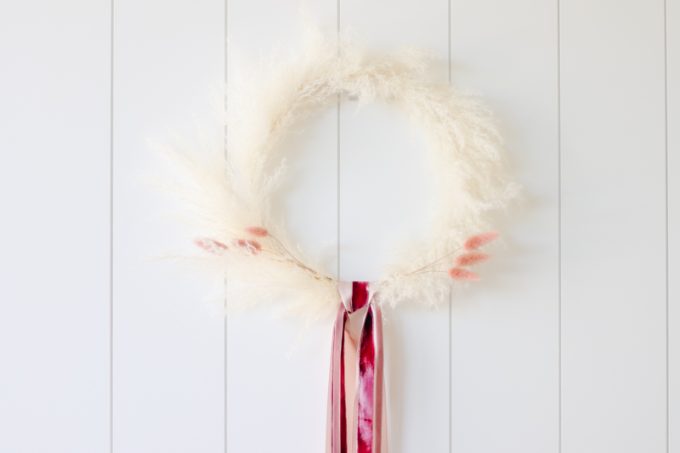 For this boho Valentine's Day wreath, I wanted something smaller that I could hang on the wall. I used a 10″ metal wreath ring and 2 stems of pampas grass. Then I added 6 pink bunny tail stems for a pop of pink and then tied some beautiful satin and velvet ribbon to the bottom of the wreath. I let the ribbon hang long for added drama and effect.
How To Make A Boho Valentine's Day Wreath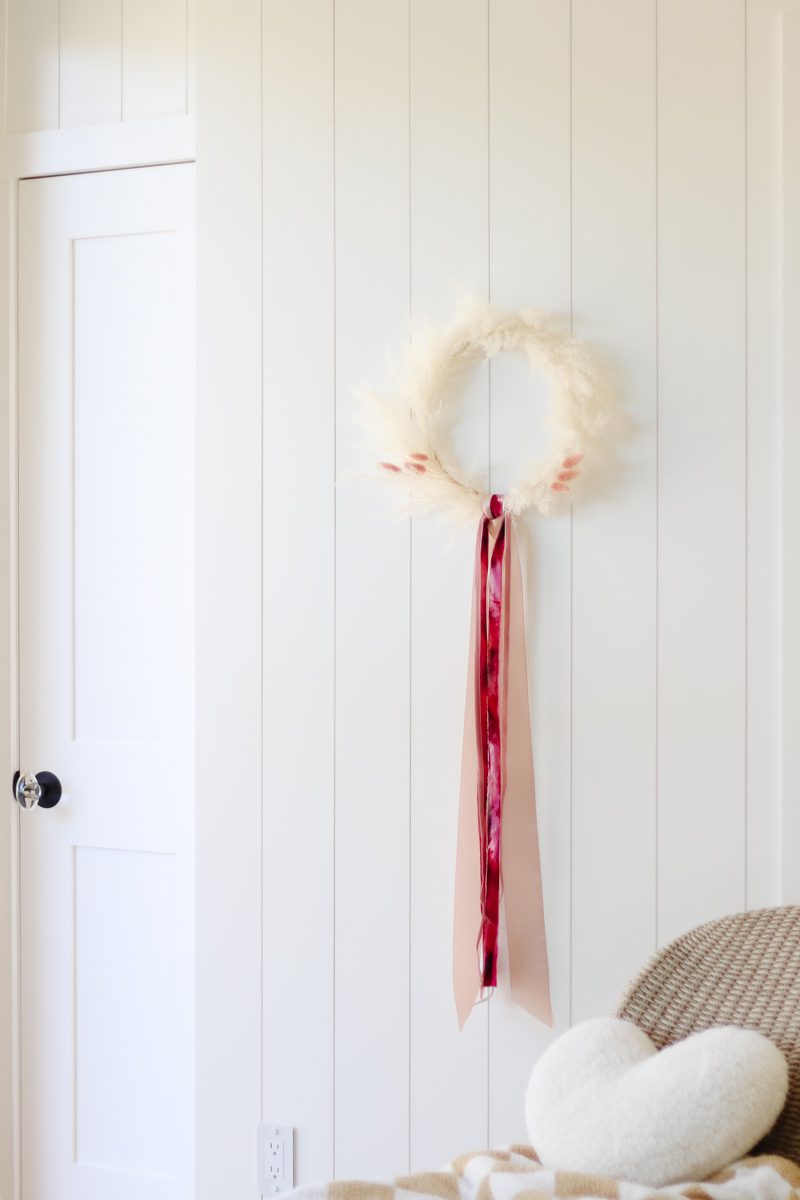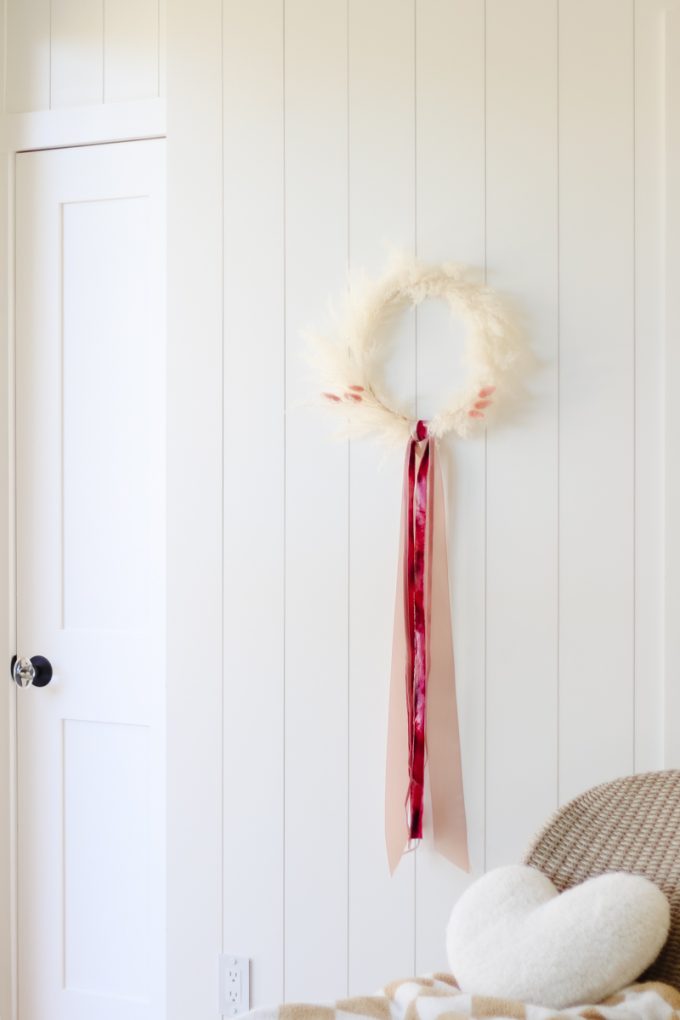 To make this simple Valentine's Day wreath, take one pampas grass stem and start securing it to the wreath form using your floral wire. Wrap the wire around the wreath base and the grass in small sections to ensure it lays flat against the metal frame.
Once the first stem is secured to the frame, begin to attach the second stem. You will want to overlap the stems so that you don't easily see the transition between the sections of pampas grass.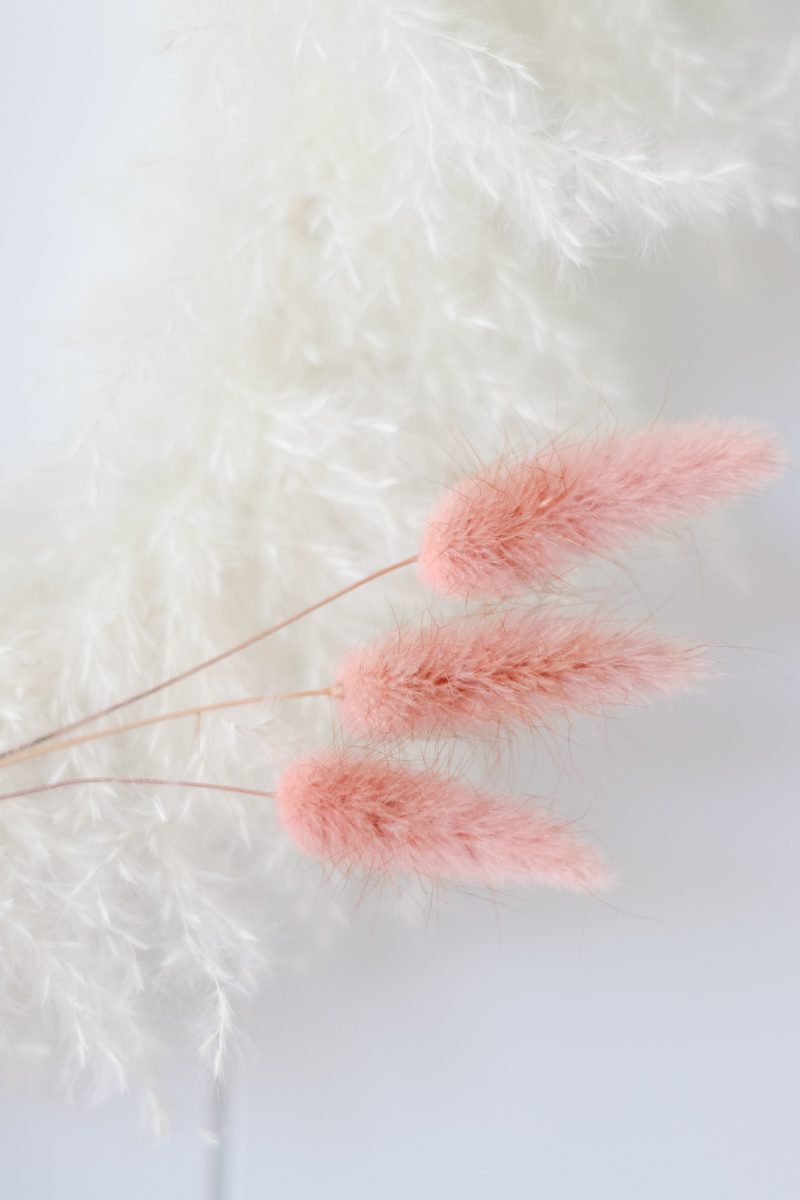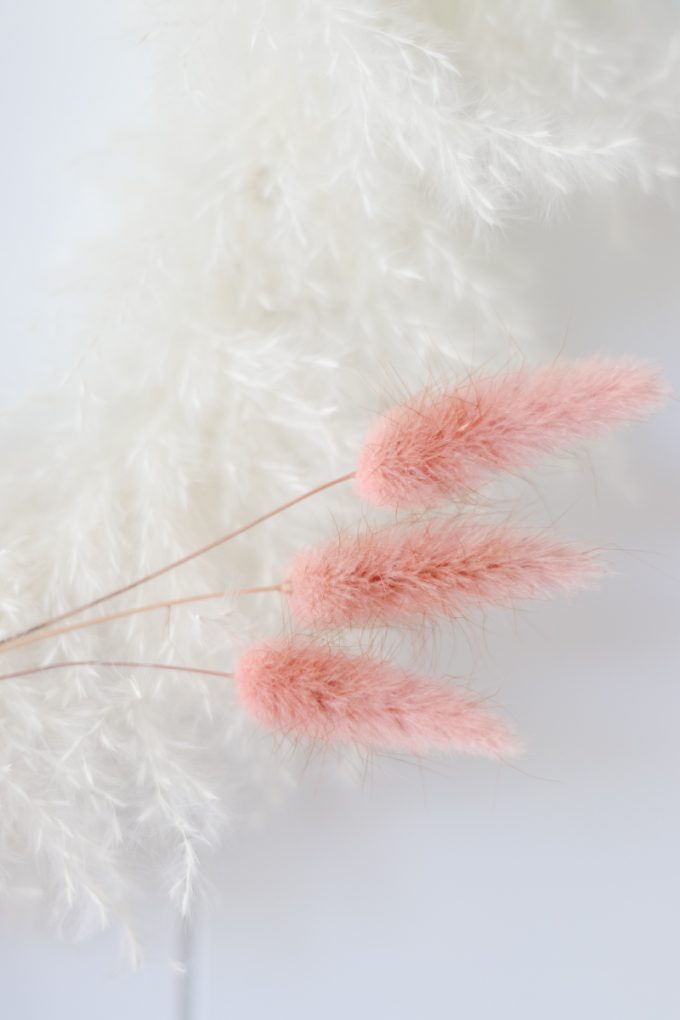 Now, take a look at your wreath and determine which spot you want to be the bottom. Place 3 pieces of bunny tails on either side and then tie your ribbon in the middle. I used a simple knot for my ribbon but it would also look beautiful with a traditional bow.
How To Video: Valentine's Day Wreath
Hang this sweet and simple Boho Valentine's Day wreath on your wall, mirror, doorknob or front door!
More Valentine's Day DIY Ideas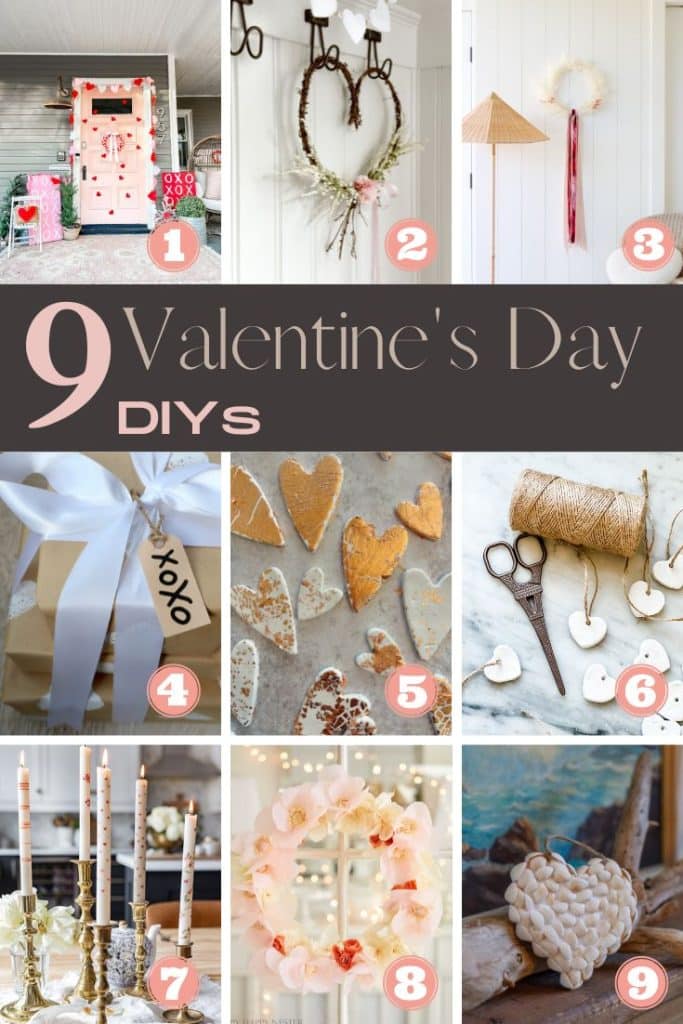 Blogger's Best Valentine's Day DIYs
More Valentine's Day Ideas