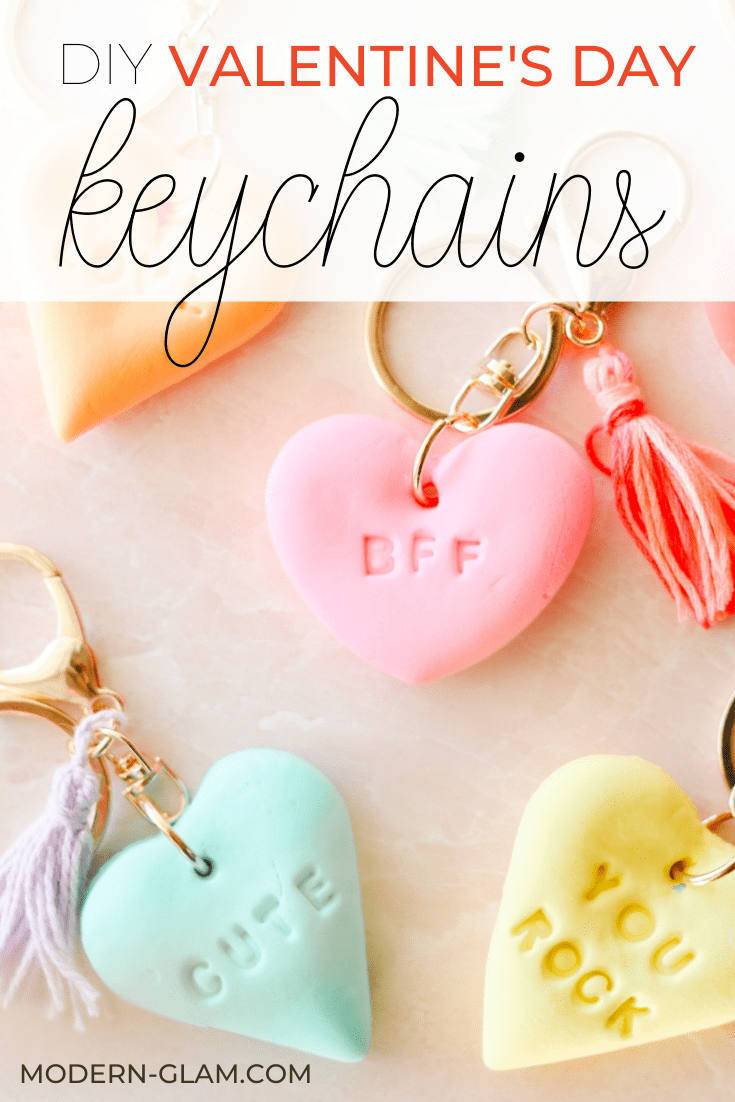 Make these cute DIY Valentine's Day gift perfect for tweens! These air dry clay heart keychains make a fun and unique gift and are easy to make too!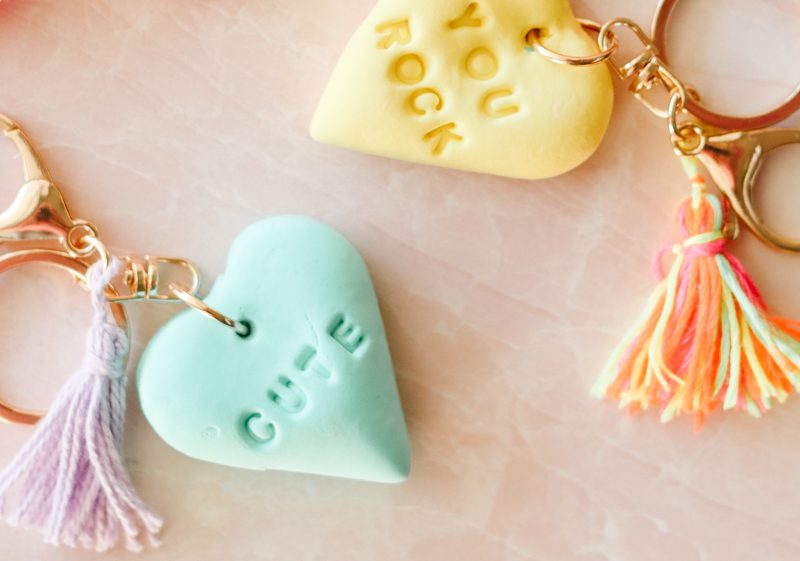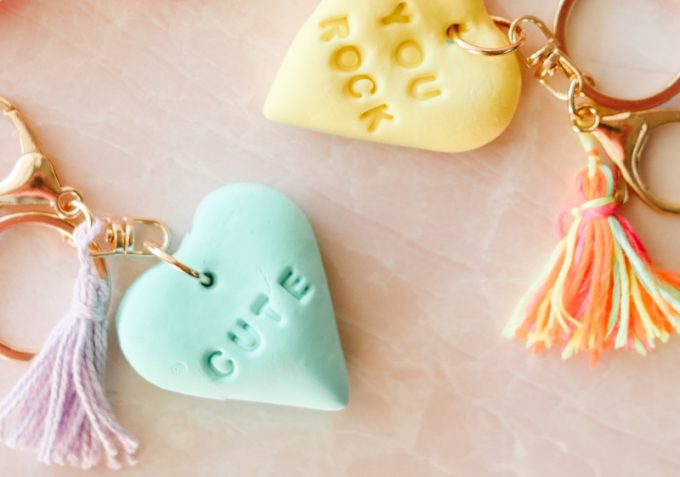 My daughter is 9, going on 18. So, coming up with a homemade gift idea for her friends that she deems "cool" is a challenge. Thankfully, she loves crafting and we both love working with air dry clay.
These embossed heart keychains are so cute and she is super excited to give them out to her BFF's. Giving a little something to her friends for Valentine's Day is sweet and making them was so much fun! I'll show you how easy these are to make.
DIY Valentine's Day Gift Idea For Tweens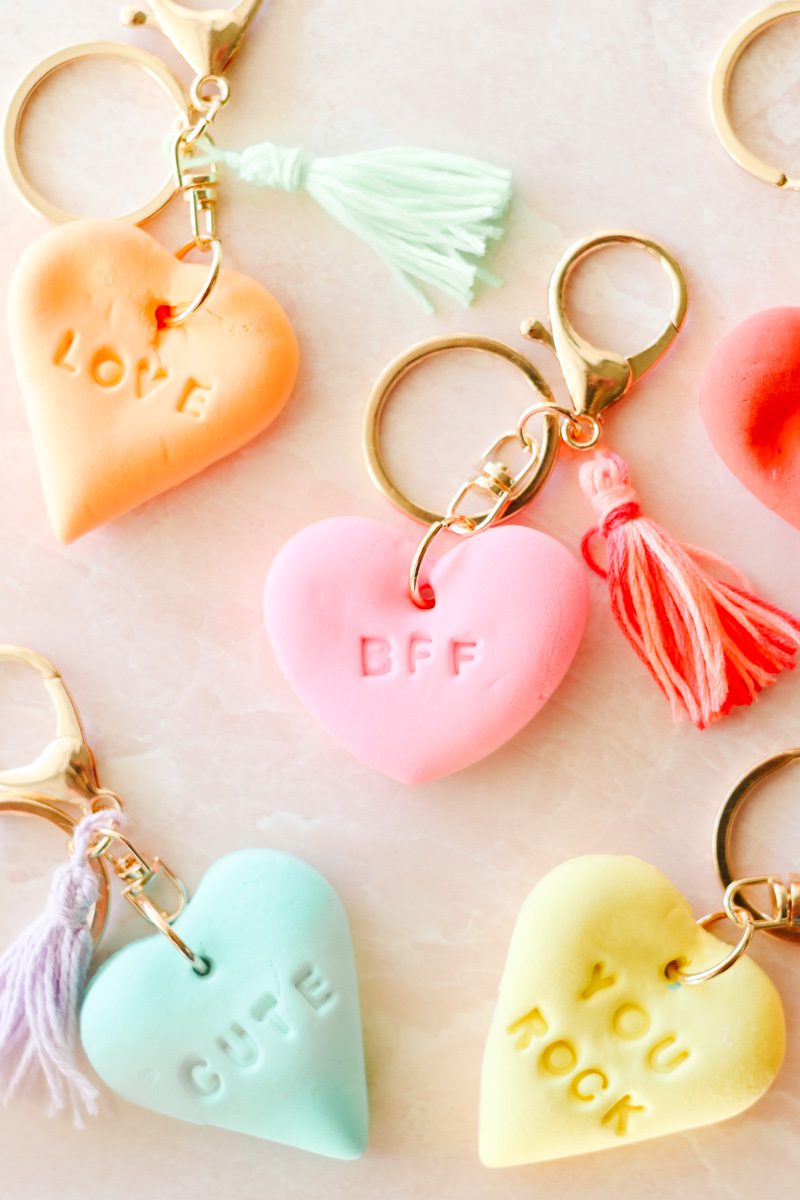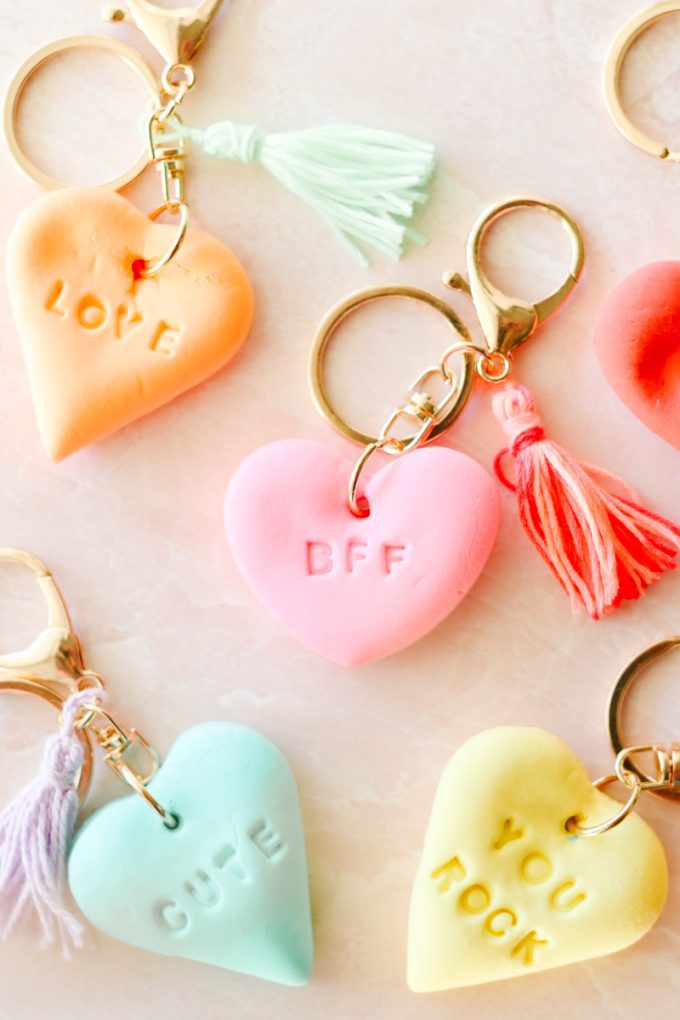 These DIY embossed heart keychains are such a fun gift idea for Valentine's Day. I love how they look like traditional conversation hearts but they are personalized for each recipient.
Choosing the friend's favorite color and a unique saying for each person makes this thoughtful and special. You can definitely choose to stamp the hearts with traditional conversation heart phrases or the friends' name too. My daughter chose some personalized acronyms for some of her close friends.
And bonus for this being a totally easy-to-tackle Valentine's Day gift idea.
Air Dry Clay Heart Keychain Supplies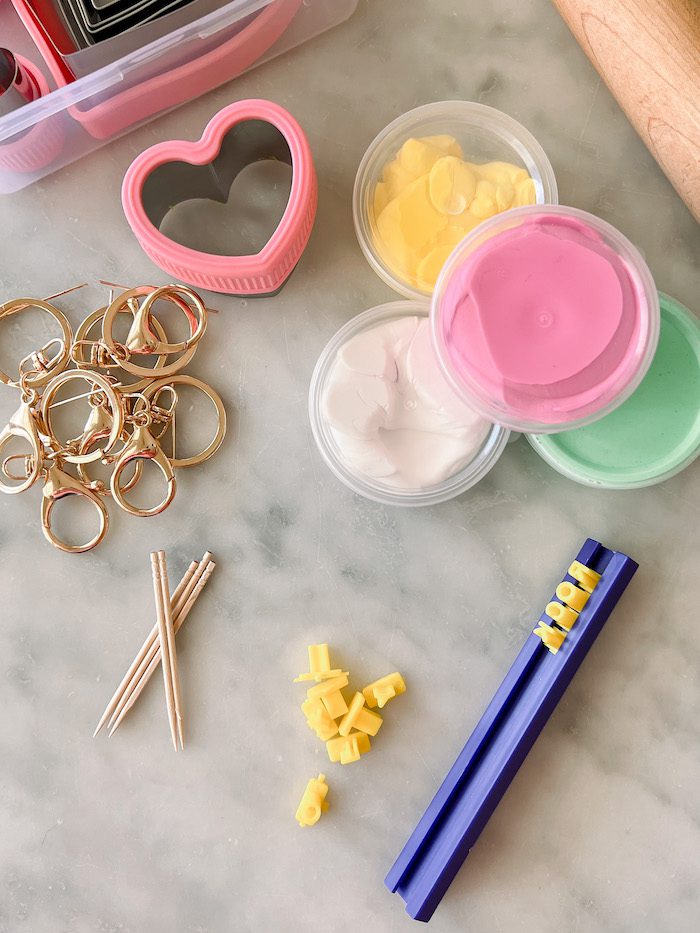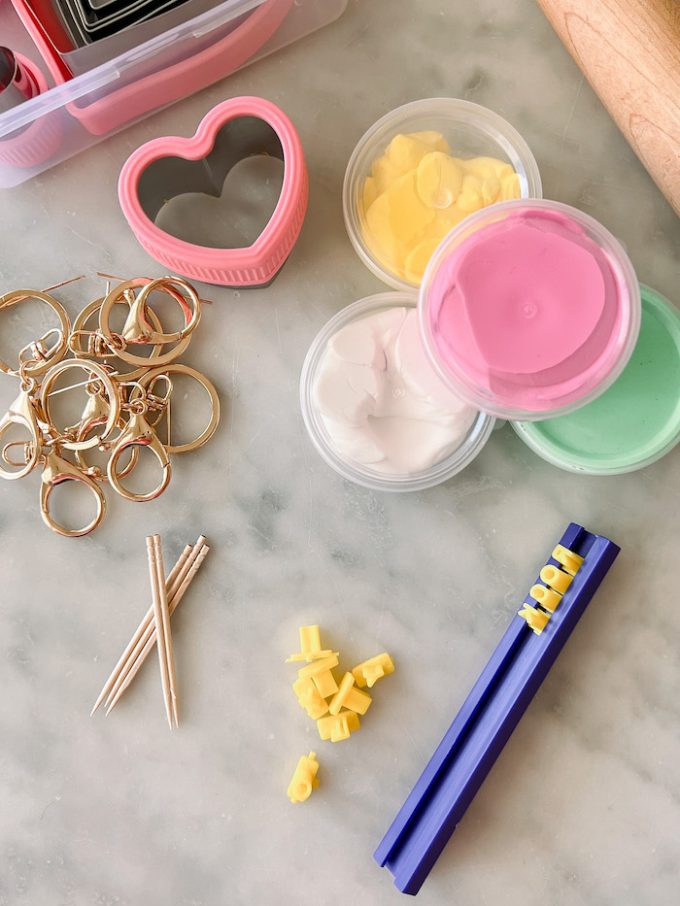 To make these embossed heart keychains you will need just a few supplies. I found everything on Amazon and linked it all for you here.
Rolling Pin
Toothpicks
DIY Tassels (optional)

DIY Valentine's Day Gift Instructions
Step 1: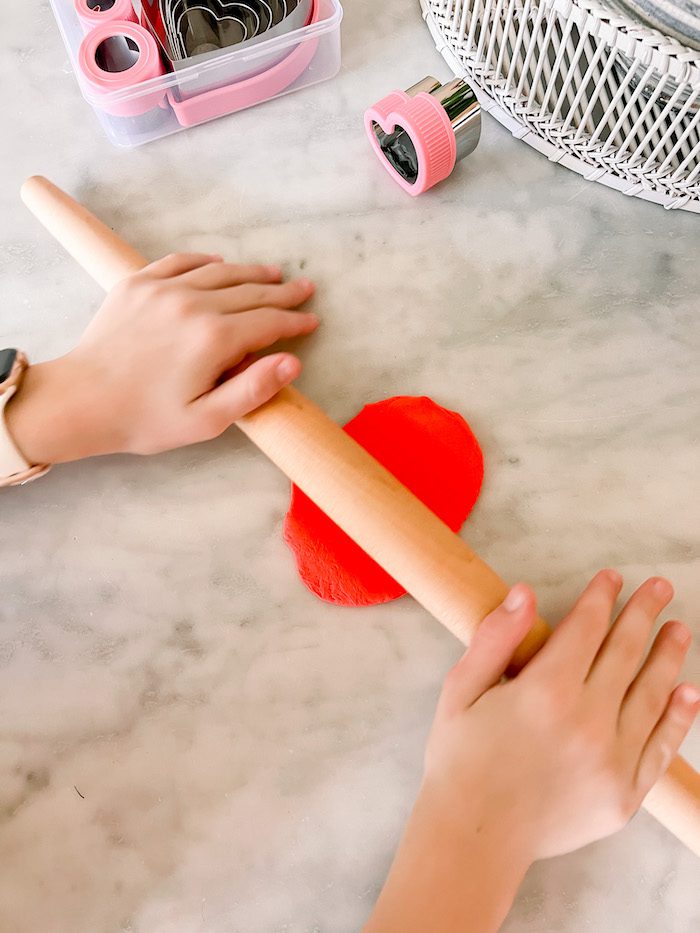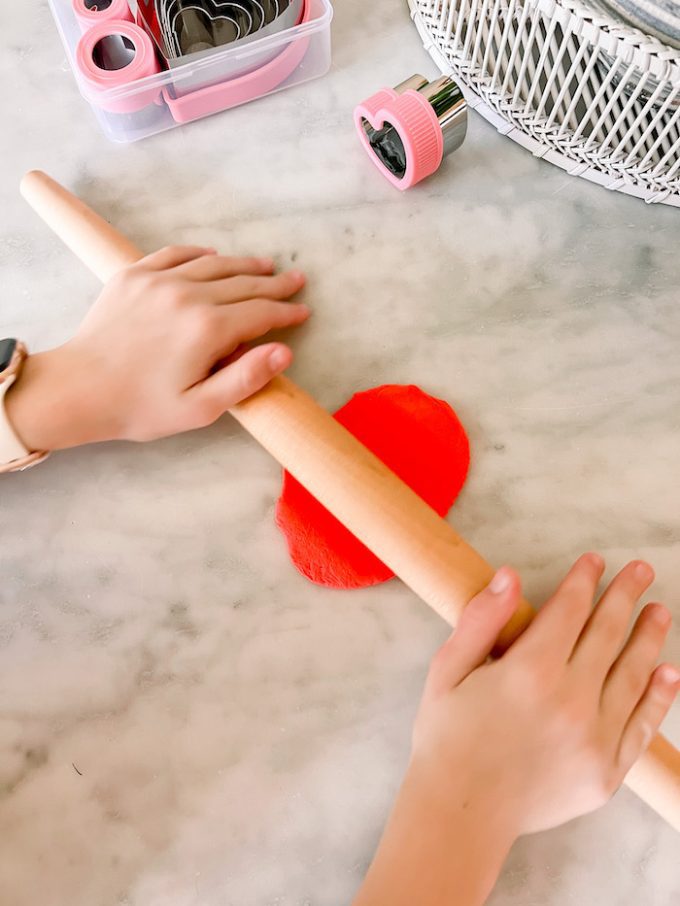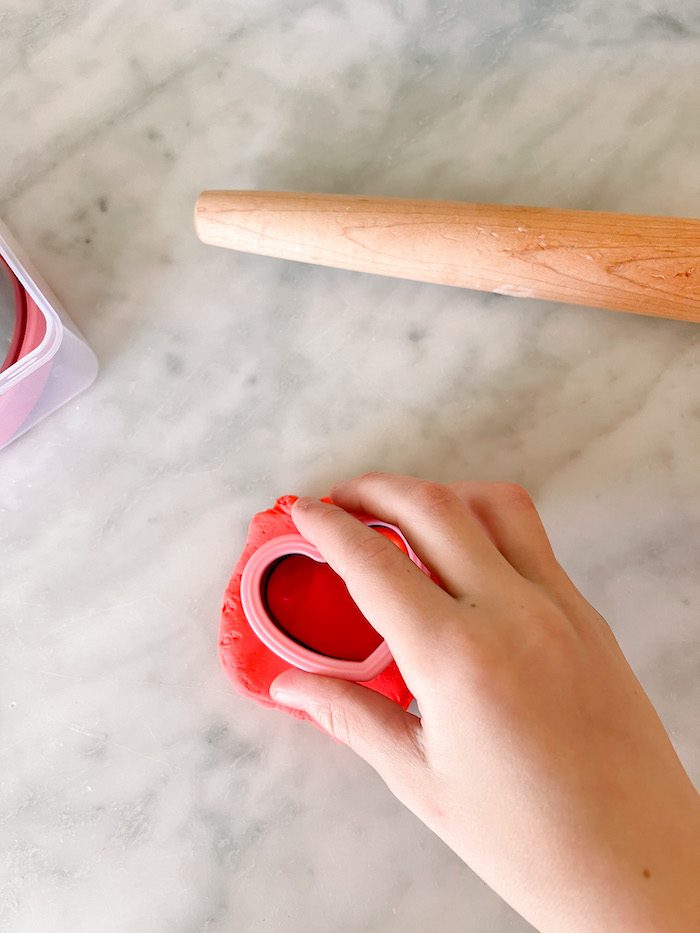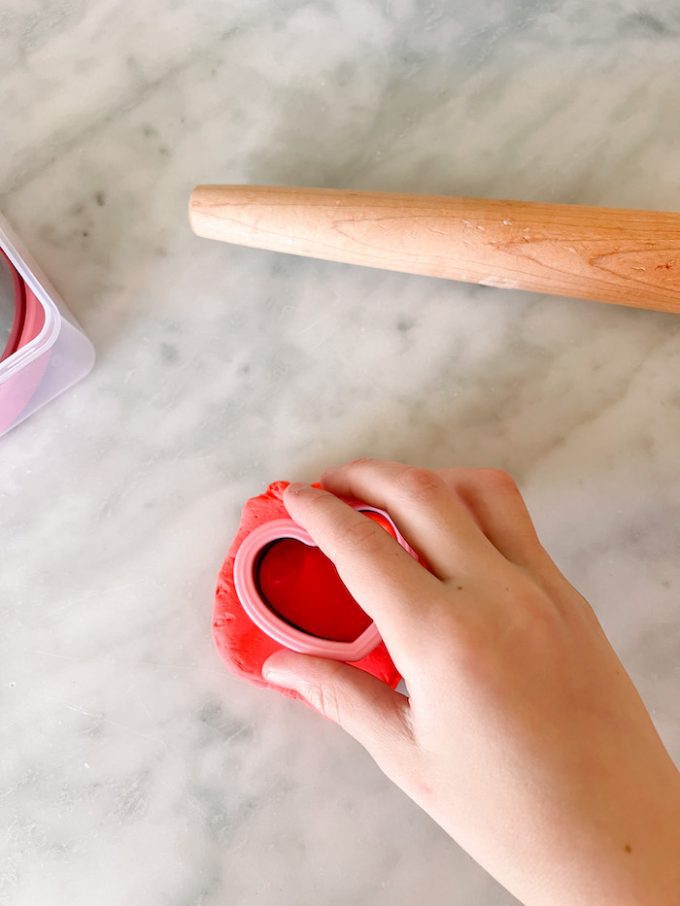 Gather your DIY Valentine's Day gift supplies and start by rolling out your air dry clay into 1/4-1/2″ thick discs. Using a heart-shaped cookie cutter, cut out hearts with different colors of clay.
Step 2: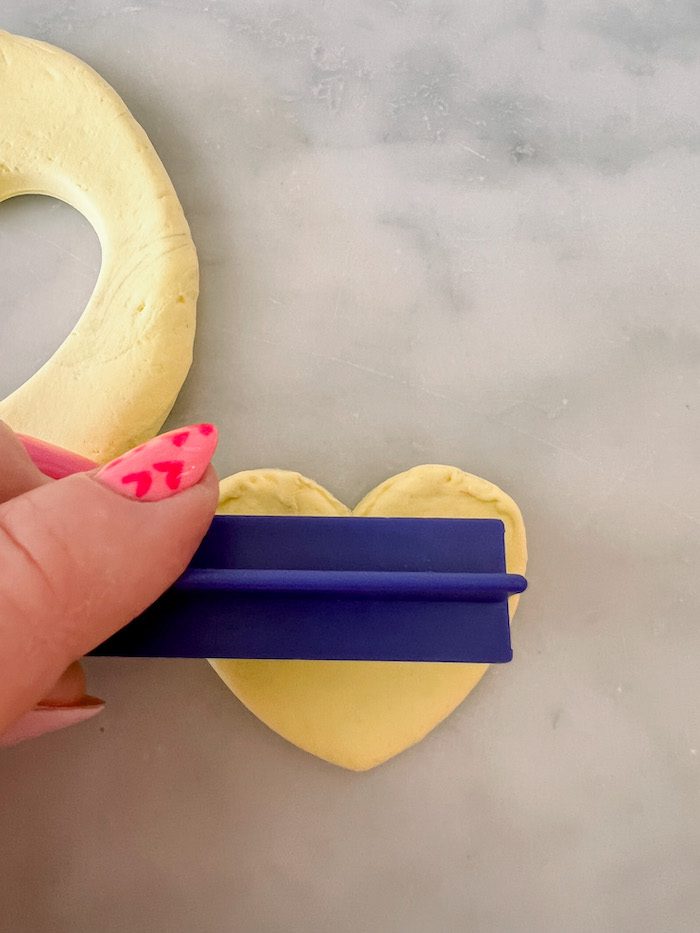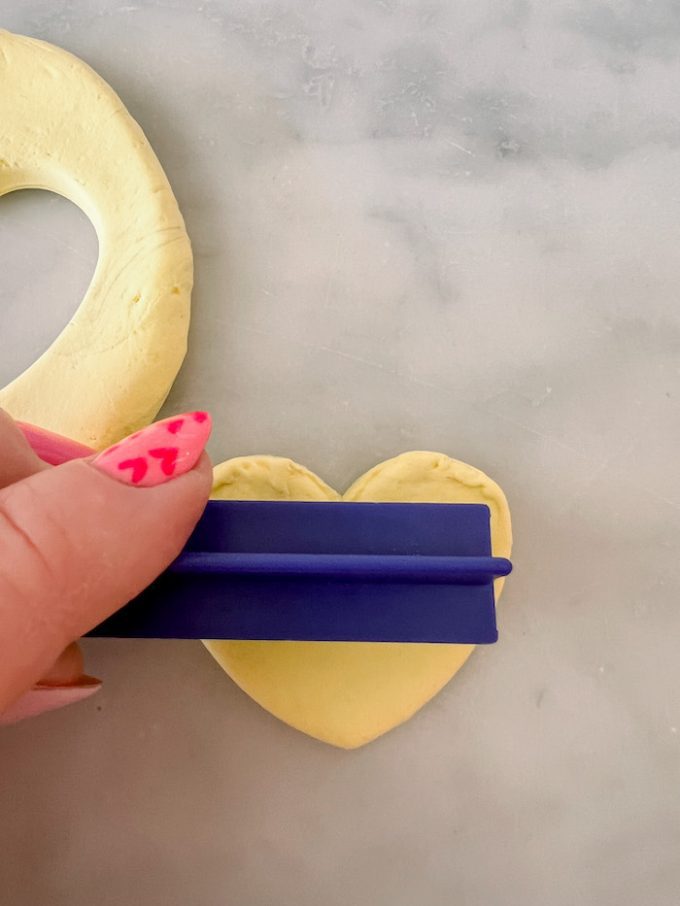 Using the alphabet stamps, stamp your conversation heart phrase onto the heart. I'll list some fun phrases down below to get your wheels turning 😉
Step 3: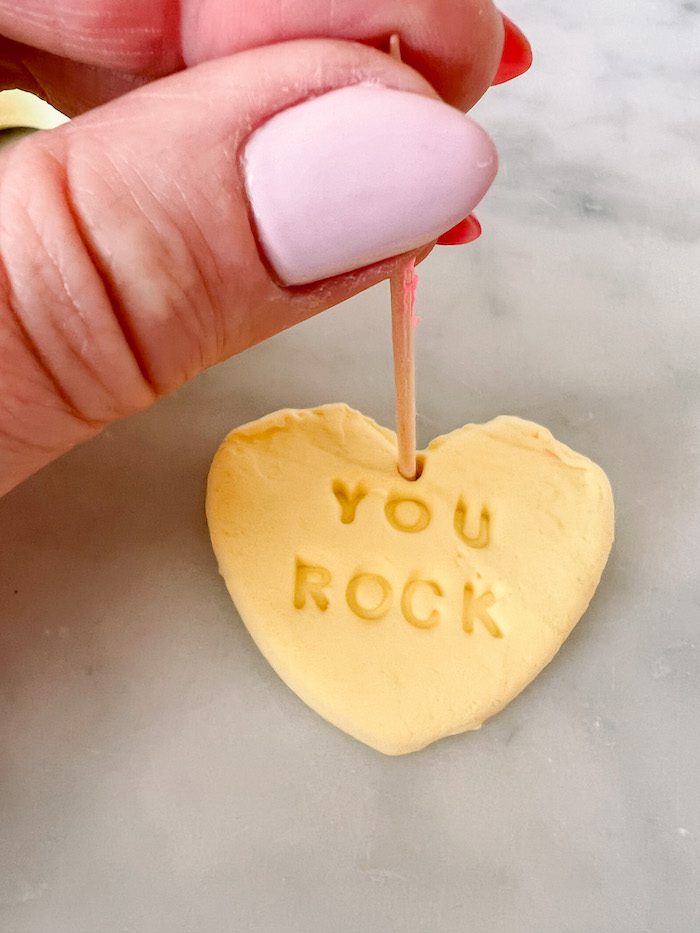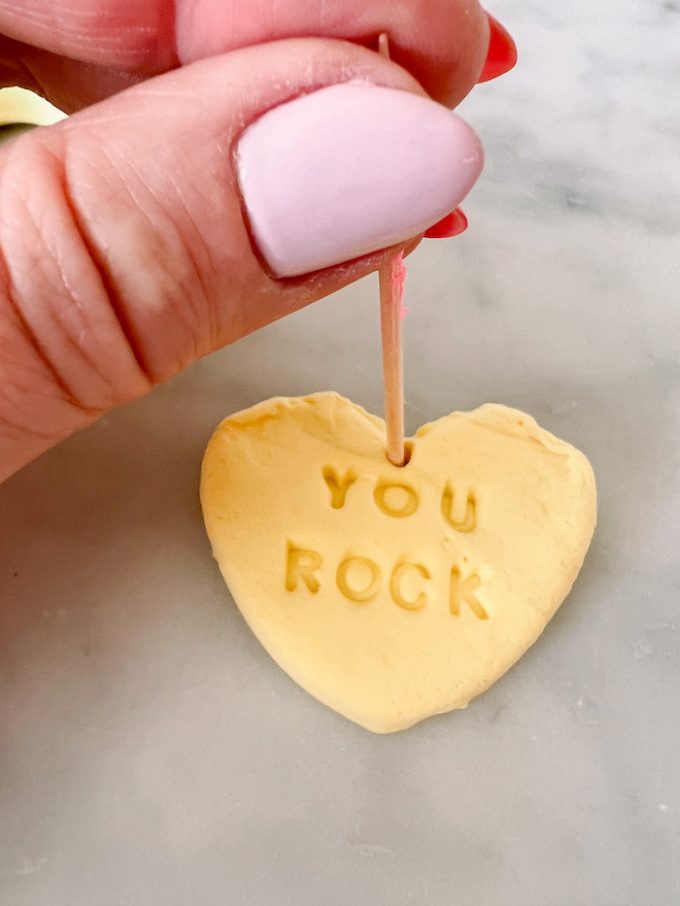 Use a toothpick to poke a hole in the top center of the heart for hanging. Place the heart on a baking sheet. Continue until you have as many hearts as needed.
Step 4: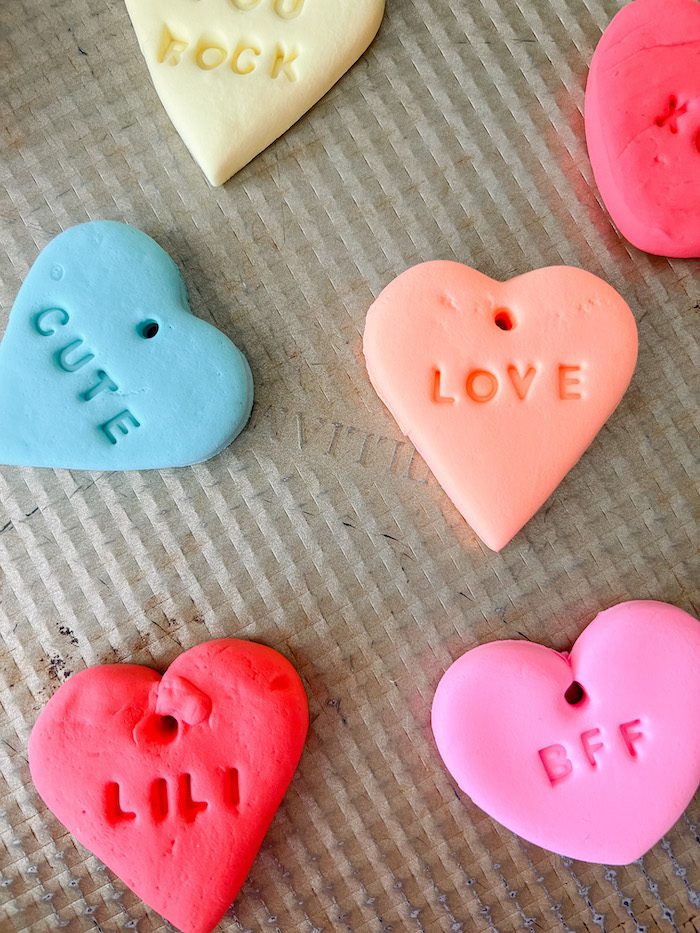 Leave your hearts out to dry (takes about 2-3 days) or finish them off in the oven. Place a baking sheet with the hearts in the oven and bake at 200 degrees Fahrenheit for 30 minutes. Check on them periodically and turn them over to ensure they dry out evenly. The time it will take to dry your pieces will depend on the size and thickness. But mine took about 2 hours.
Once they are done drying in the oven, take them out and let them cool for at least 30 minutes.
Step 5:
Now it's time to assemble these cute embossed heart keychains. Use a keychain ring and attach the clay hearts to the ring using a jump ring. I have linked all the supplies I found on Amazon for this easy Valentine's day gift project.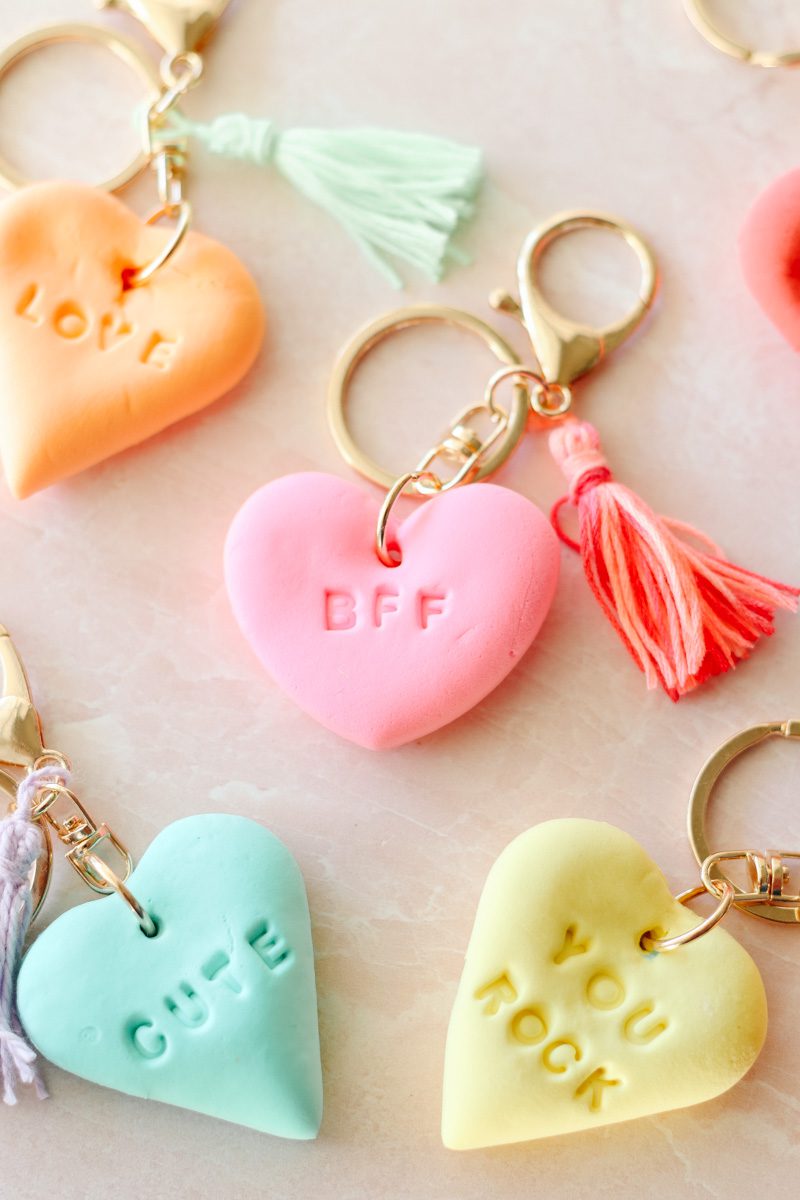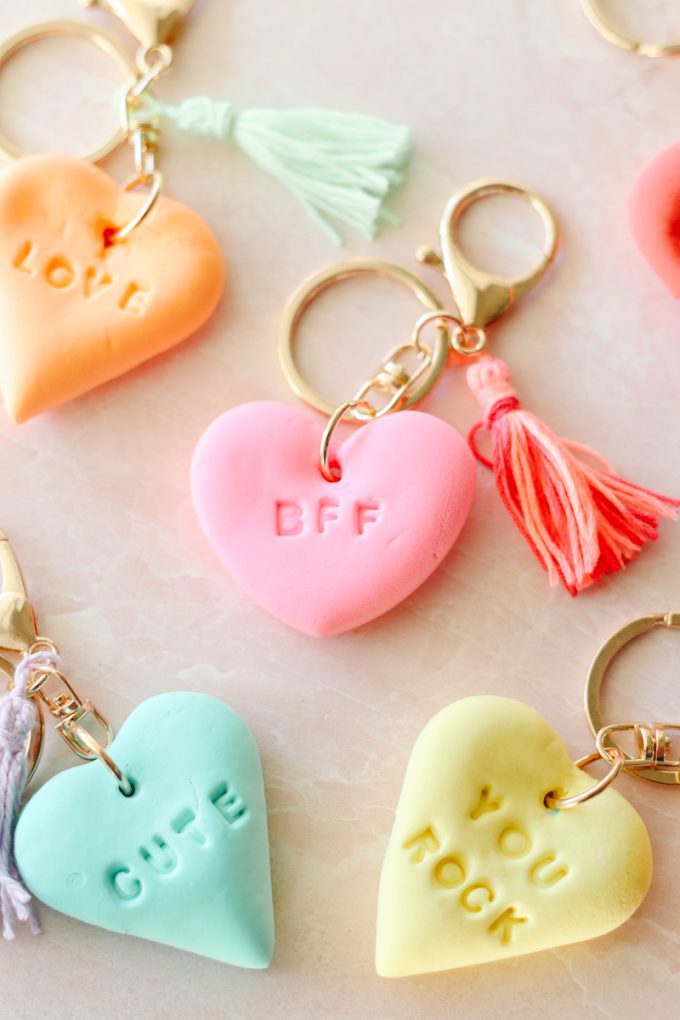 I took these DIY Valentine's Day gifts a step further and added a homemade tassel to each one. Using this tutorial, I think they add the perfect personalized touch. All you need is some string, a piece of cardboard, and a few minutes to make them.
I added the tassels to the keyring part of the project and I think they make them much more special, but totally optional!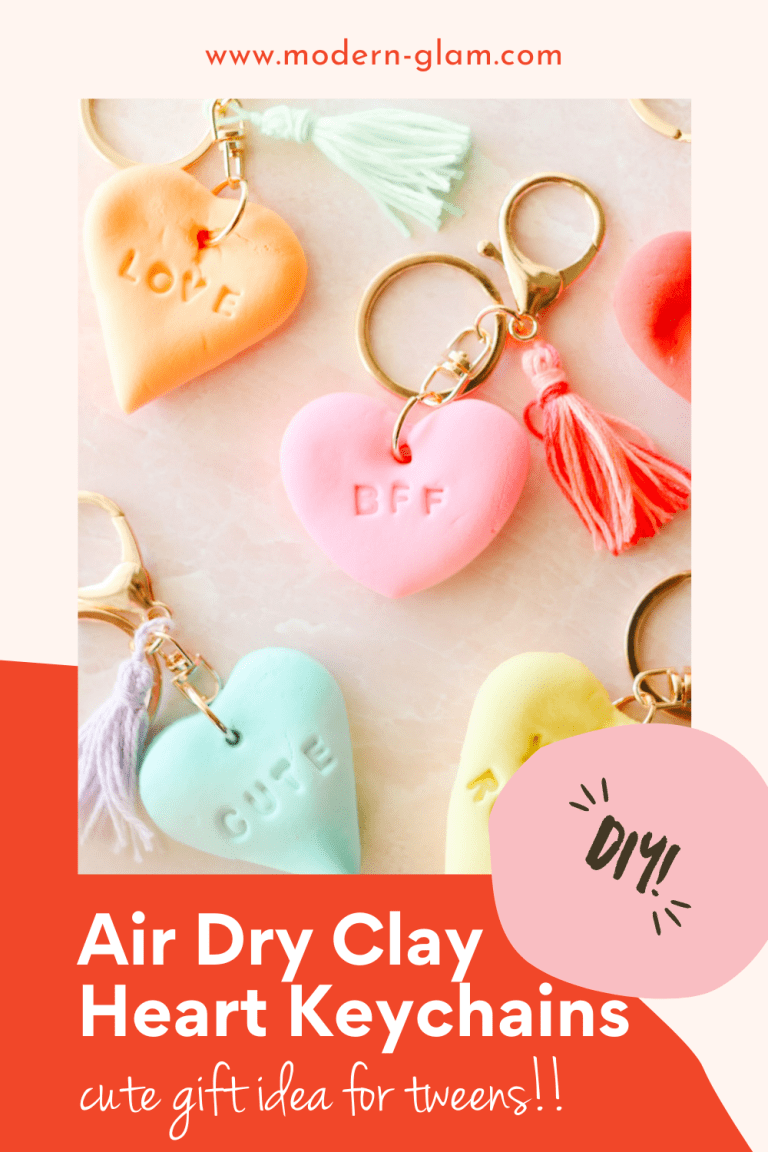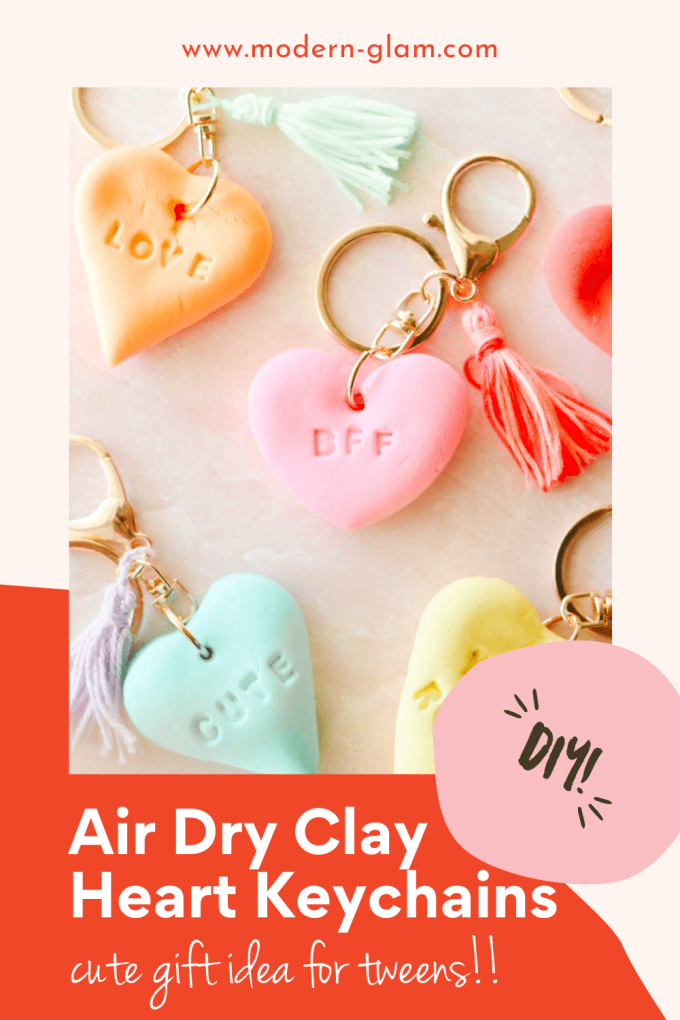 More Valentine's Day DIY Ideas
Now, check out these other creative ideas for Valentine's Day! My blogger friends are sharing their ideas and I know you will get inspired. Click the links below the images to see their posts and tutorials. Xoxo

Pottery Barn Heart Shaped Pillow Knock-off // Craftberry Bush
DIY Wood Heart Garland // The Happy Housie
Rustic Twig Party Favors // Most Lovely Things
DIY Twine Wrapped Heart Filler // Zevy Joy

Breakable Chocolate Heart Tutorial // Happy Happy Housie
Air Dry Clay Heart Keychains // Modern Glam
Simple Hanging Paper Heart Tree // Sincerely, Marie
DIY Stucco Heart Wall Art // The DIY Mommy

Valentine Paper Placemats (or Platemats?) // My 100 Year Old Home
Fingerprint Heart Mug // My Sweet Savannah
Easy & Affordable Valentine's Day Wreath // The Design Twins
Christmas Garland to Valentine Wreath // Tatertots & Jello
If You Liked This Post, You Might Love…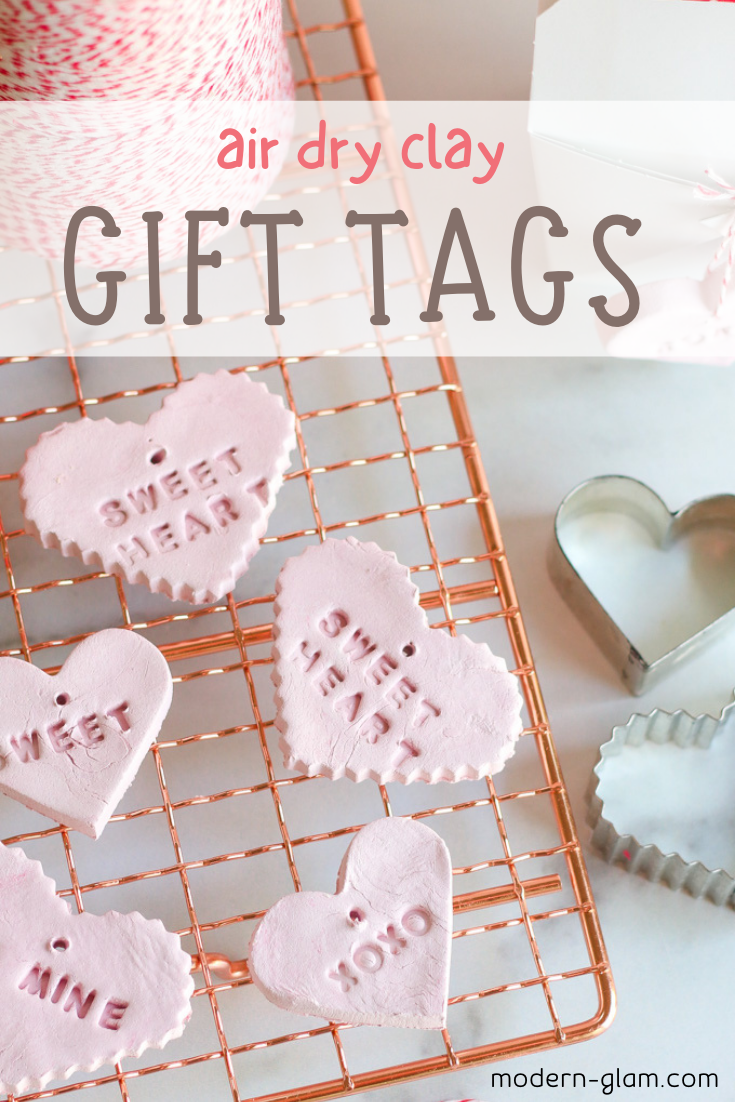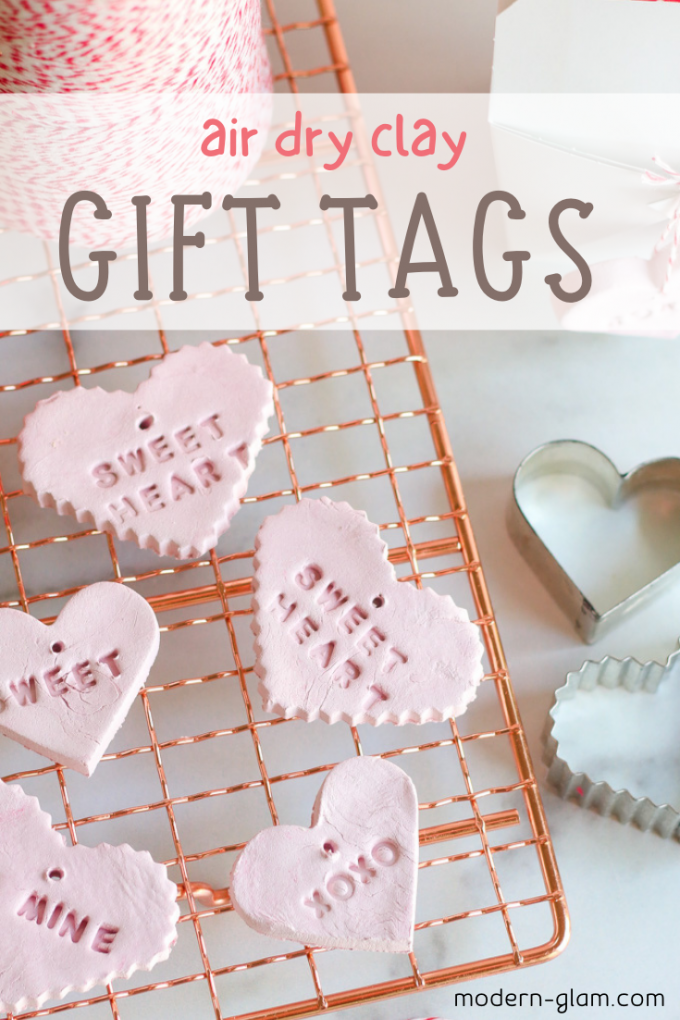 These Air Dry Clay Heart Gift Tags are so easy to make and such a cute way to personalize a gift for friends and family.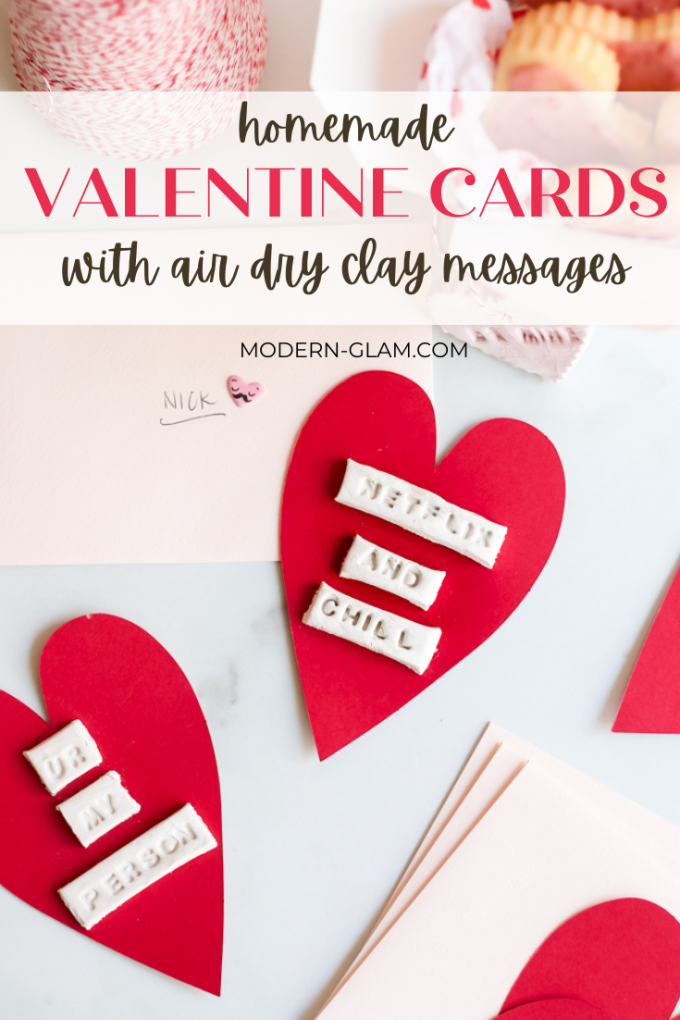 Another fun air dry clay project, these Fun Homemade Valentine Cards are a great way to personalize sayings for your recipient.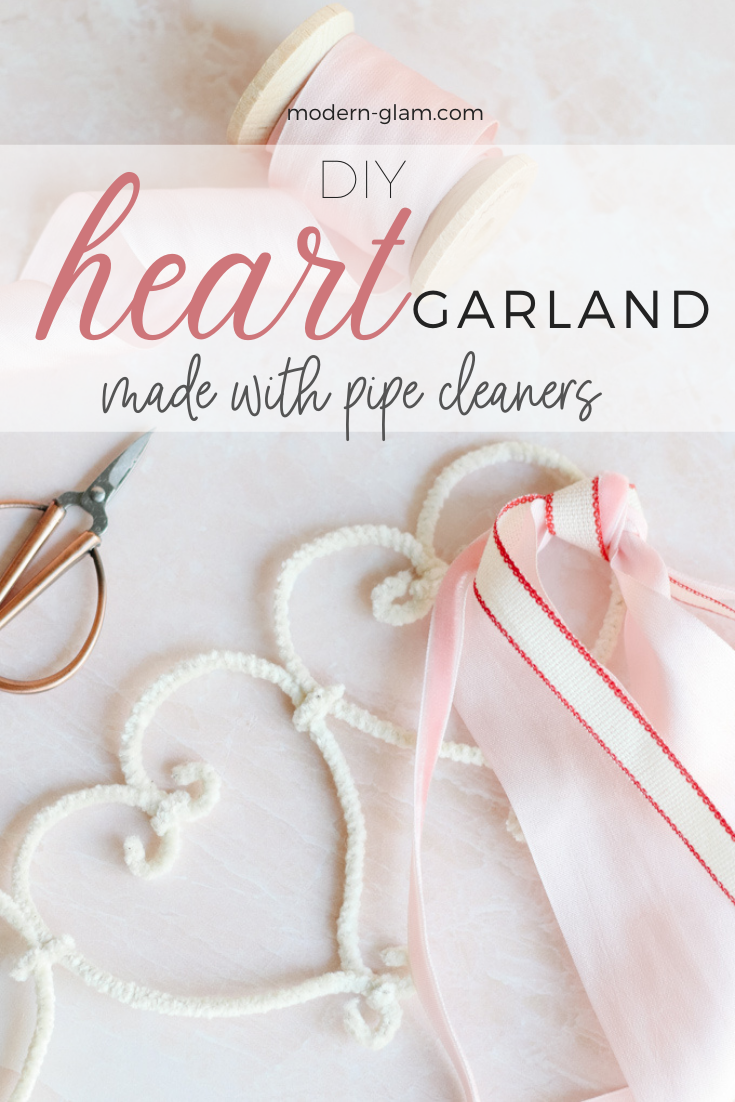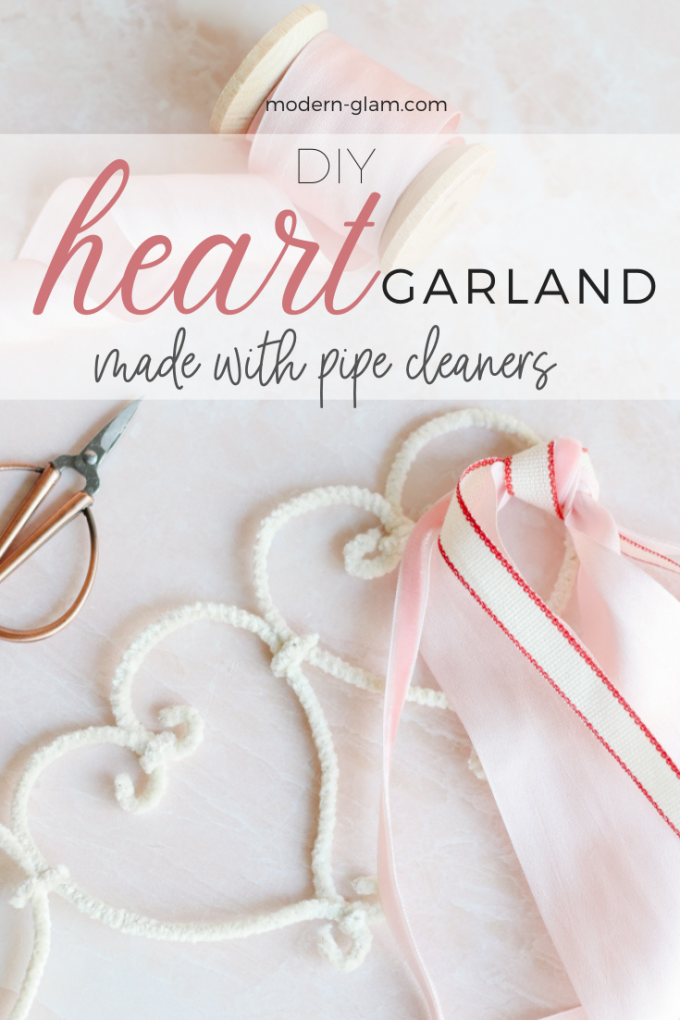 This DIY Valentine Garland using pipe cleaners to make heart shapes that are hooked together. Whimsical and easy to make, this is one of my favorite Valentine's Day projects.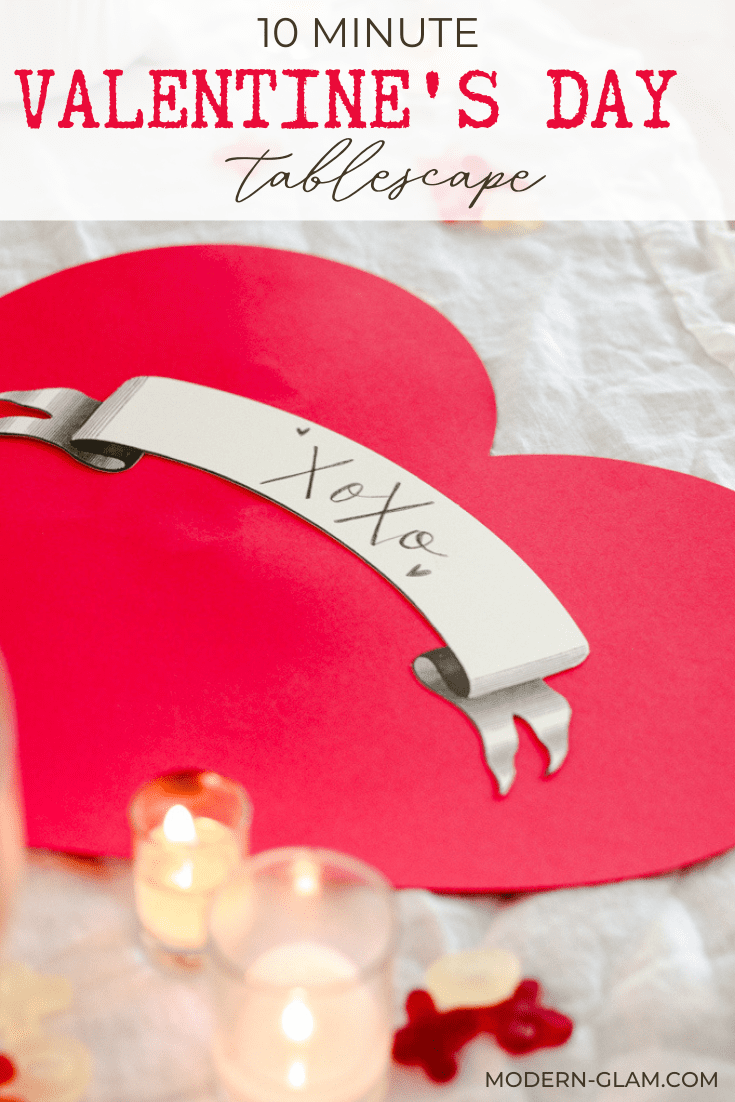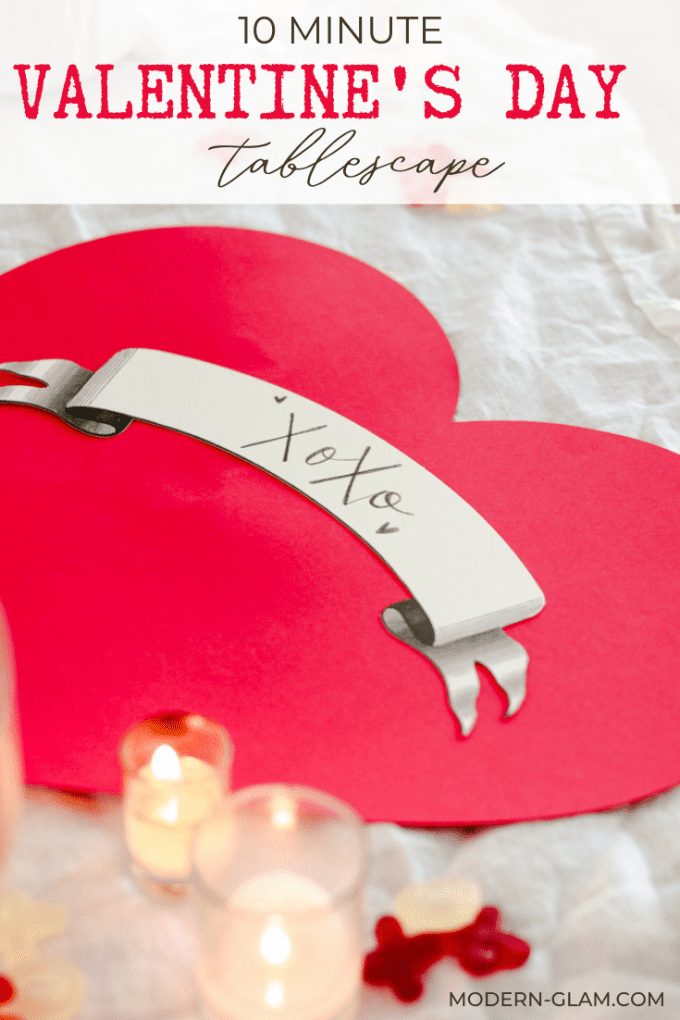 And a 10 minute Valentine's Day table is perfect for gatherings with friends, family and loved ones.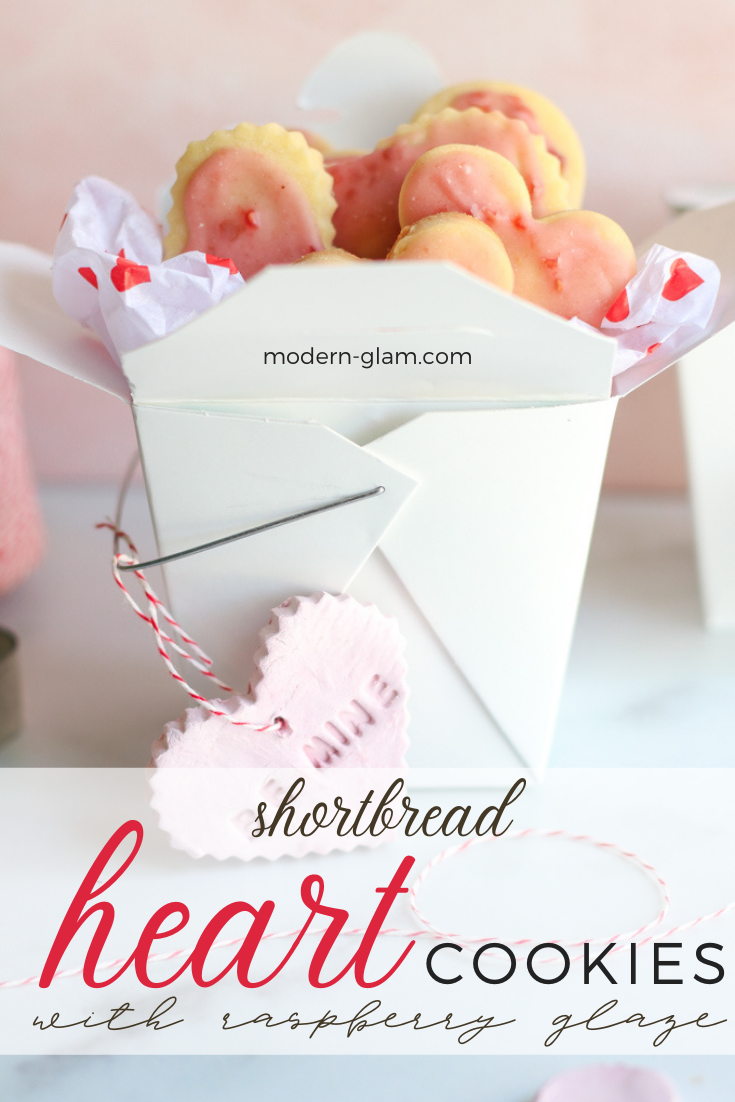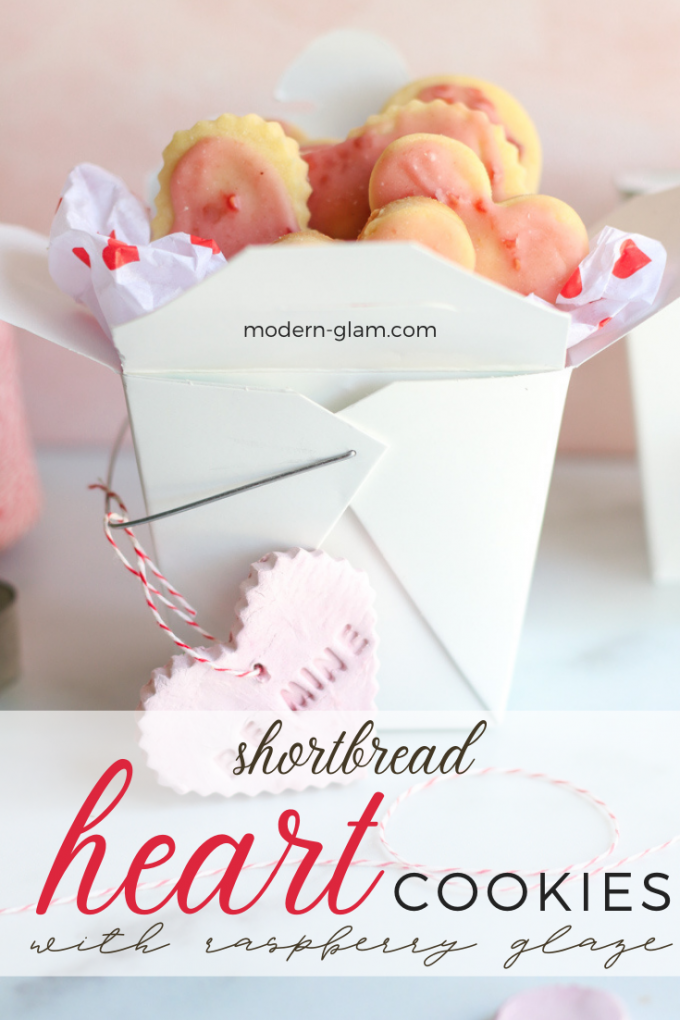 Serve these Heart Shortbread Cutout Cookies and you will be the star of the show. Made with simple ingredients and topped with a raspberry glaze, this is my favorite cutout cookie recipe.