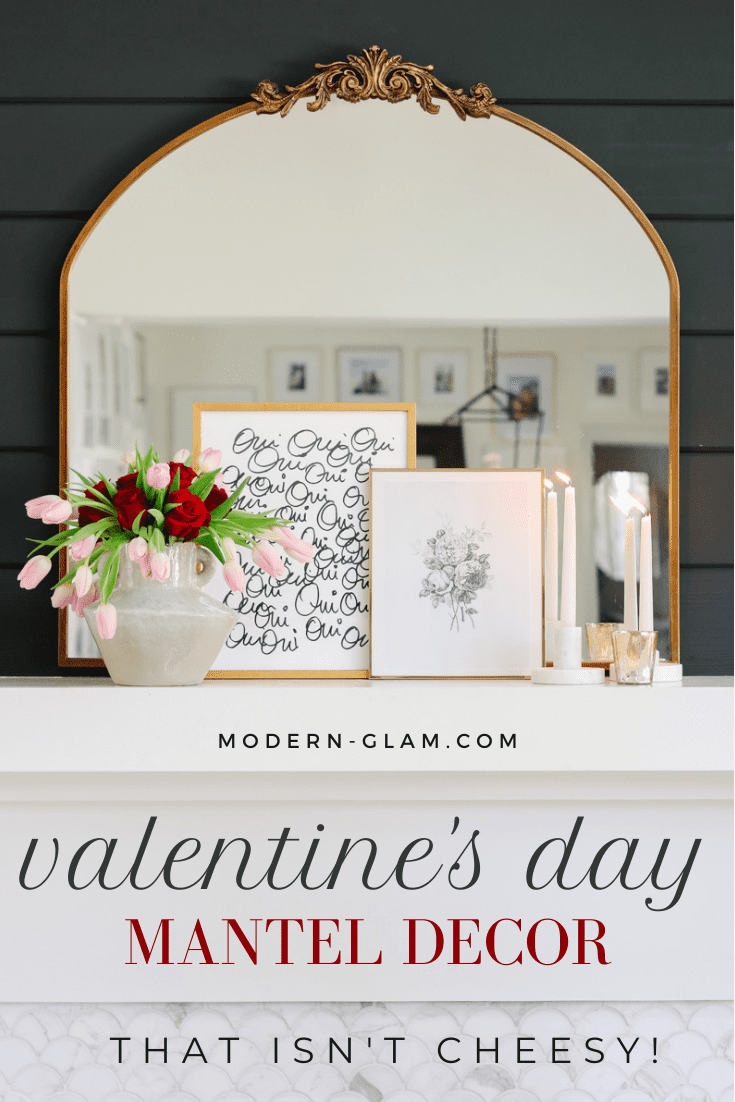 I've decorated my living room with simple, sophisticated decor for Valentine's Day this year. Come see how I used non-traditional decorations to add a bit of whimsy and romance to my home.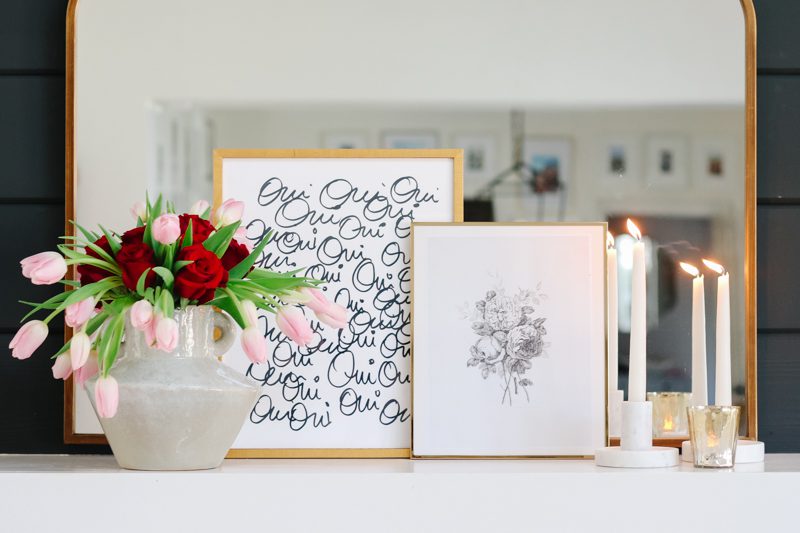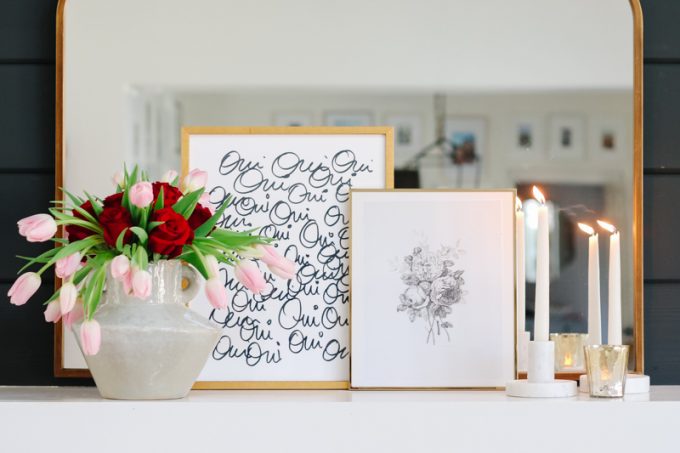 Sophisticated Valentine's Day Decor
Over the years I have decorated our mantel for Valentine's Day a few different ways. And each year, it tends to get a little simpler. Decorating with non-traditional valentines day decor definitely is easier (on my wallet and mind) and feels a bit more my style.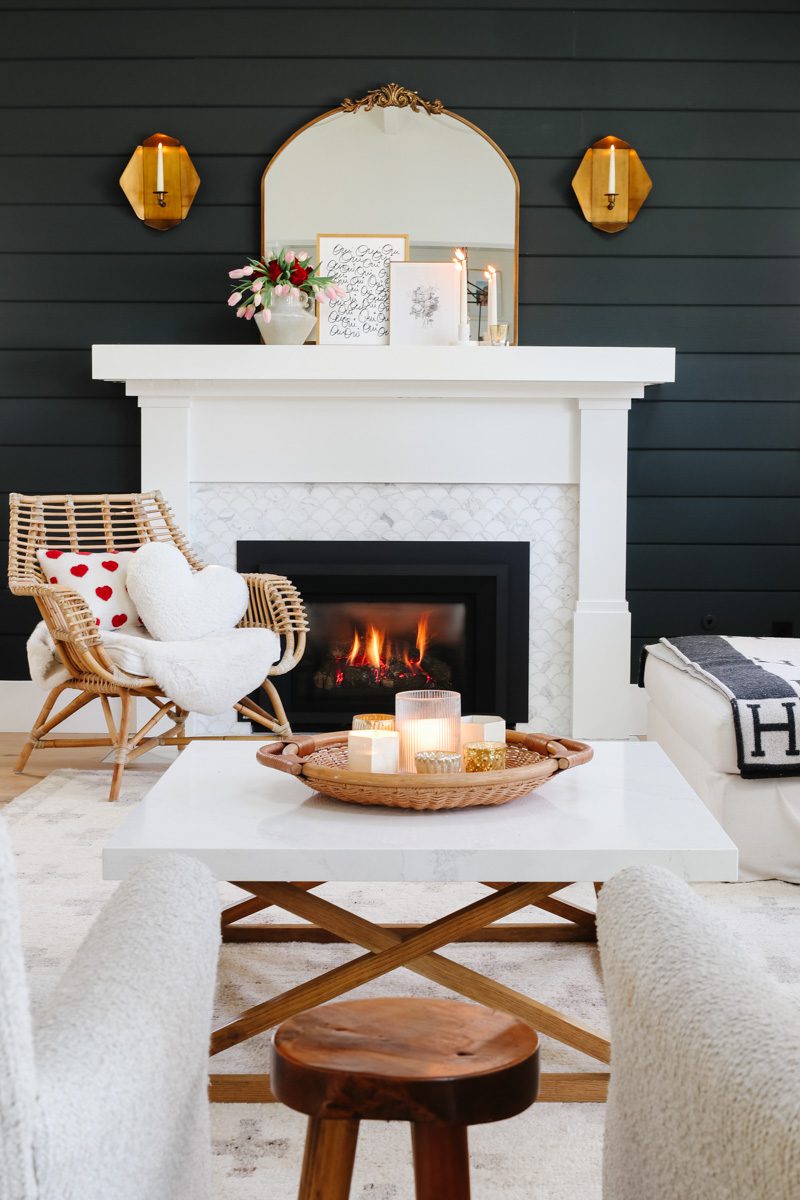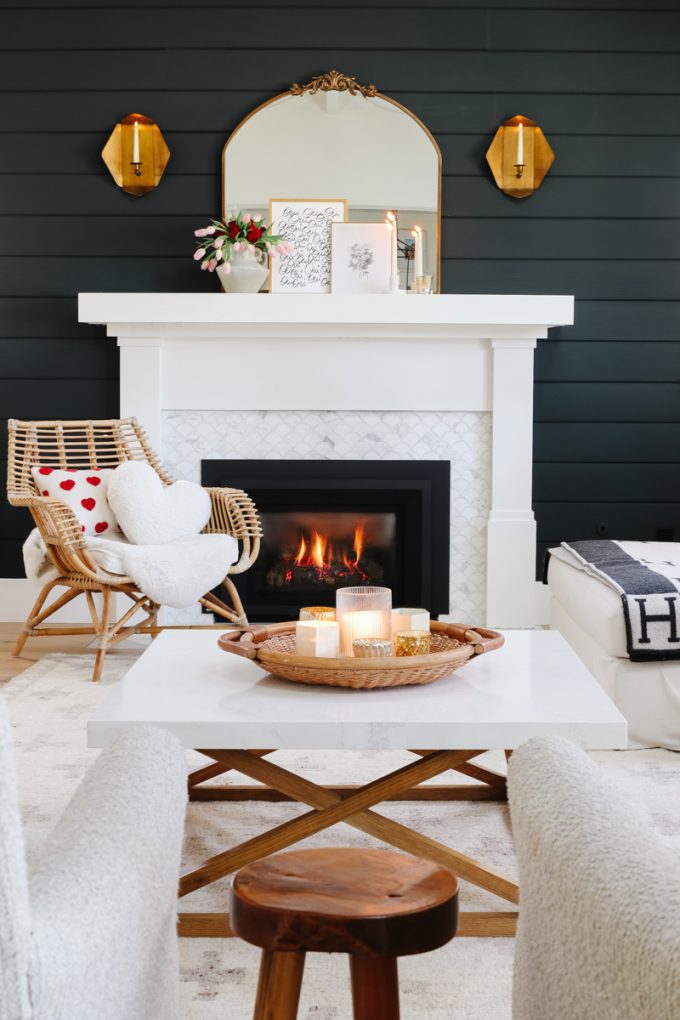 Here are the ways I have decorated for Valentine's Day in the past:
Valentine's Day Decorating Ideas for Your Mantel
Red & Pink Valentine's Day Decor For Your Bookshelves
Chic Valentine's Day Mantel Decor
Valentine's Day Bookpage Banner Mantel
Figuring out your personal home style is a funny thing. When you first have your own space (whether it be an apartment or house), it's so fun to start dabbling and decorating. And it will help you figure out what works and what doesn't in your home.
Capsule Decor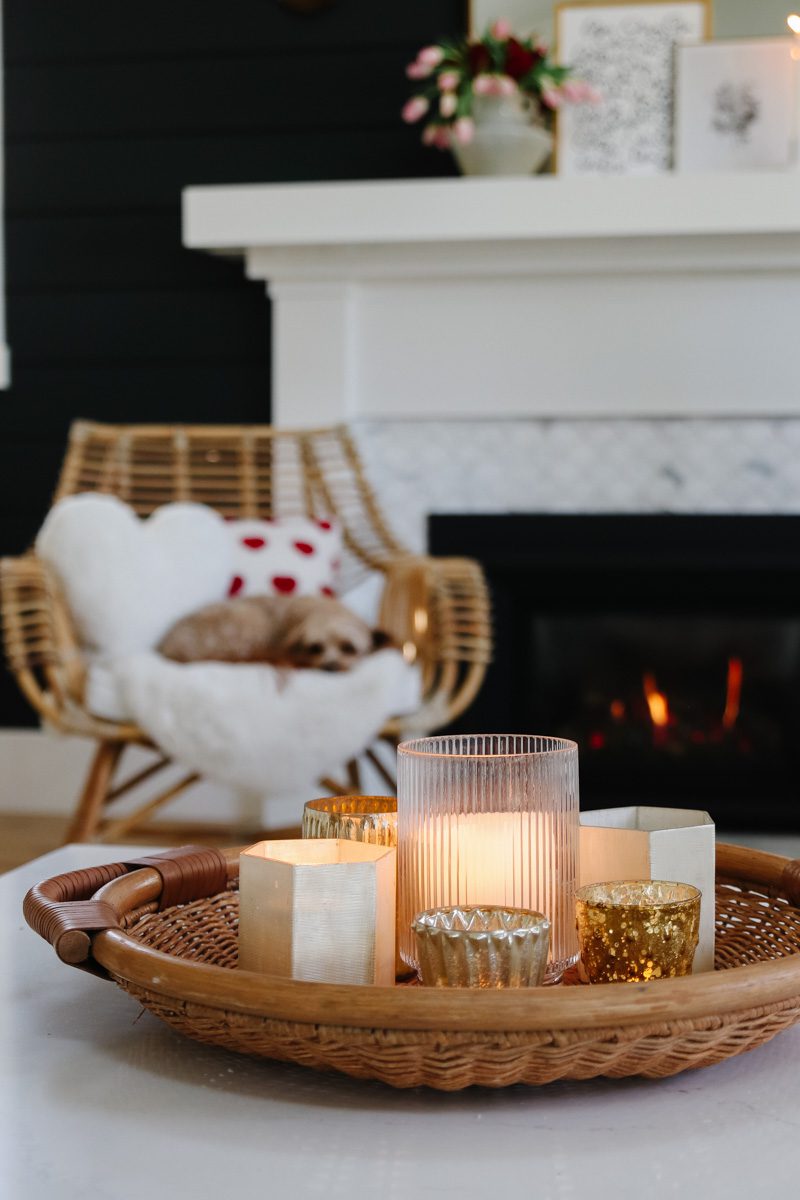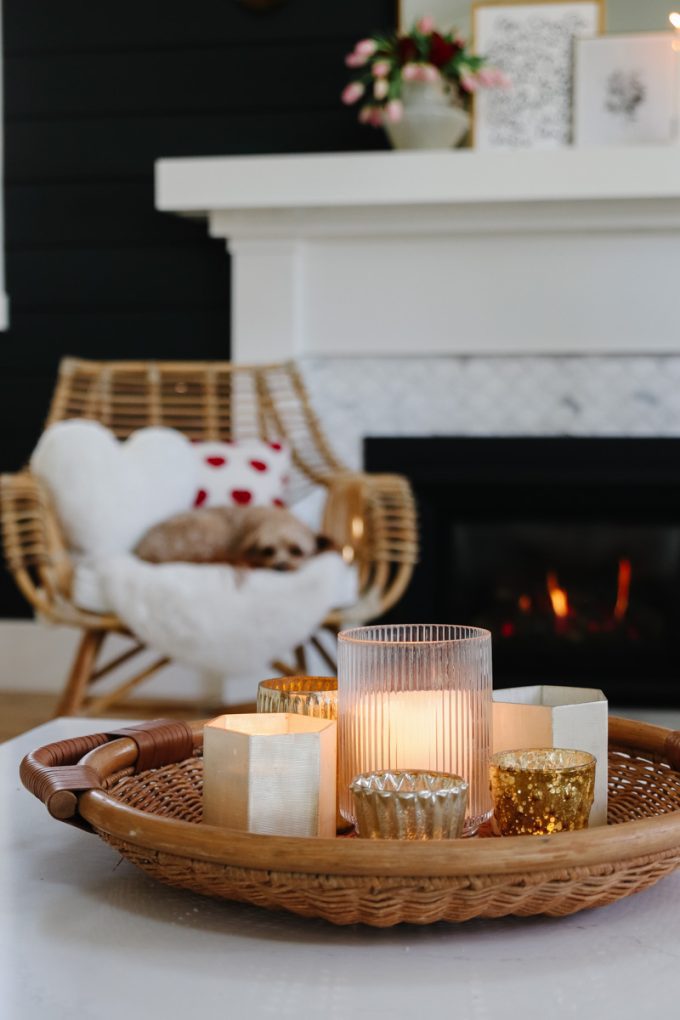 Over the years, I have figured out I am a minimalist when it comes to decor. Now, don't get me wrong, I can go all out when the holidays come around, but the decorating and the cleanup can be overwhelming. And not to mention all that decor needs to find a home when not in use. And here in California, space is hard to come by.
Over the past few years, I have started paring down my decor. Creating a more minimalist approach to decorating and creating a capsule decor collection. Capsule decor is very similar to a capsule wardrobe. A collection of essential decorations that can be used for multiple purposes and for multiple holidays.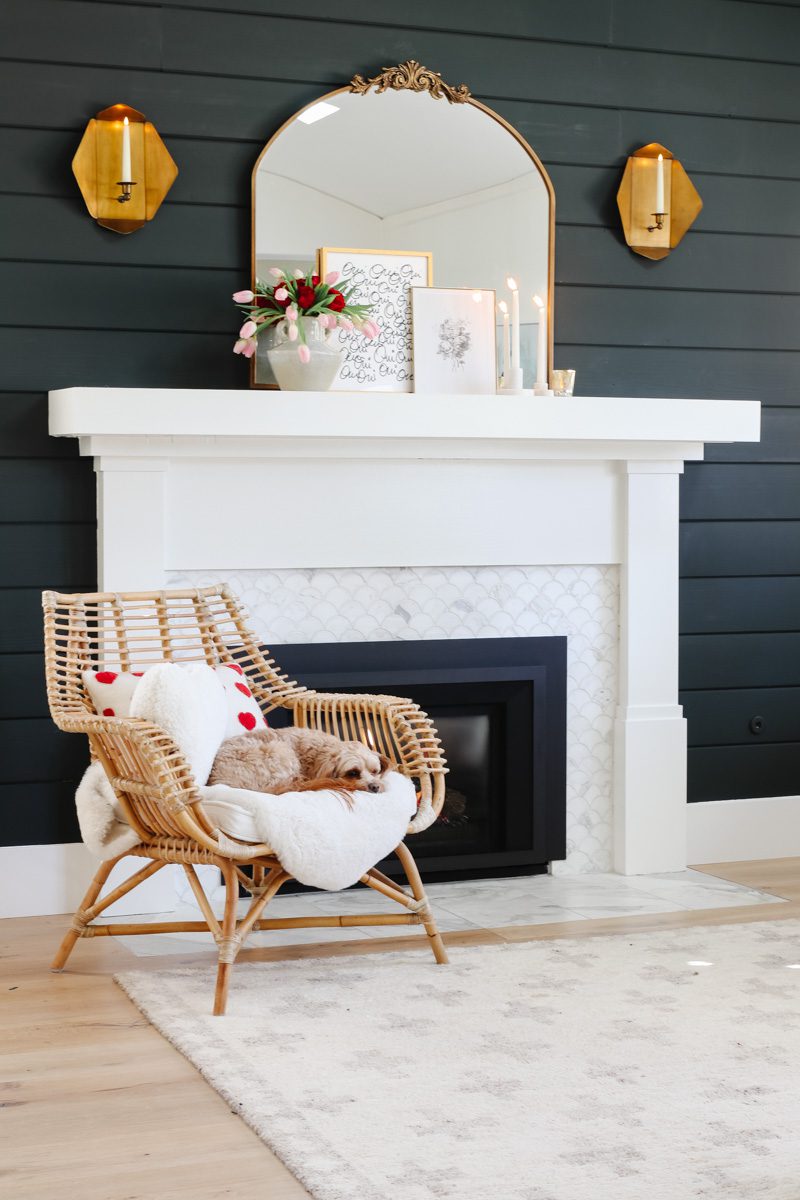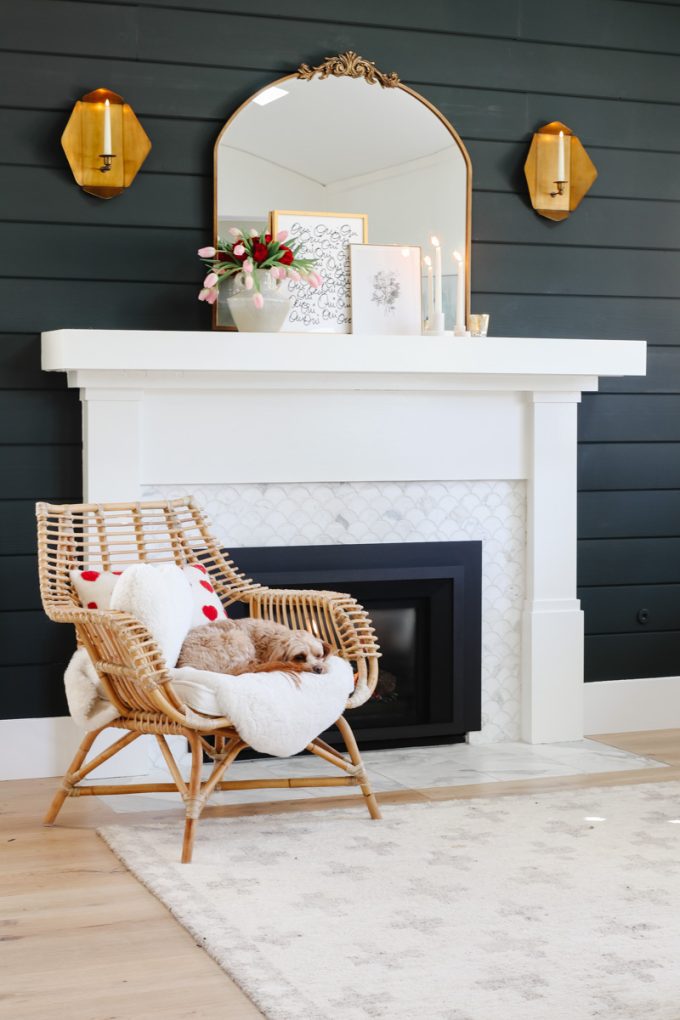 To start a capsule decor collection, start by scaling back on the amount of decorations you own. I try to keep seasonal decorations to just 2-3 items for each holiday (excluding Christmas) and donating items that I don't seem to use or need anymore.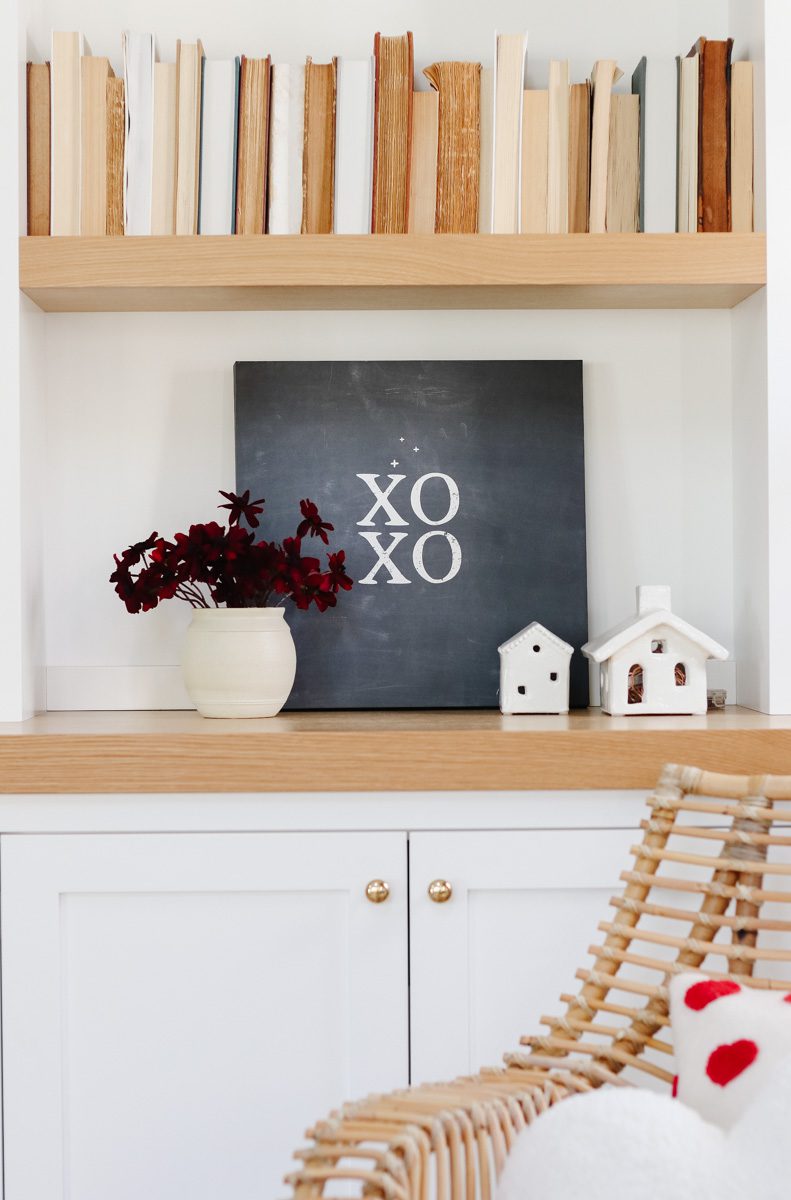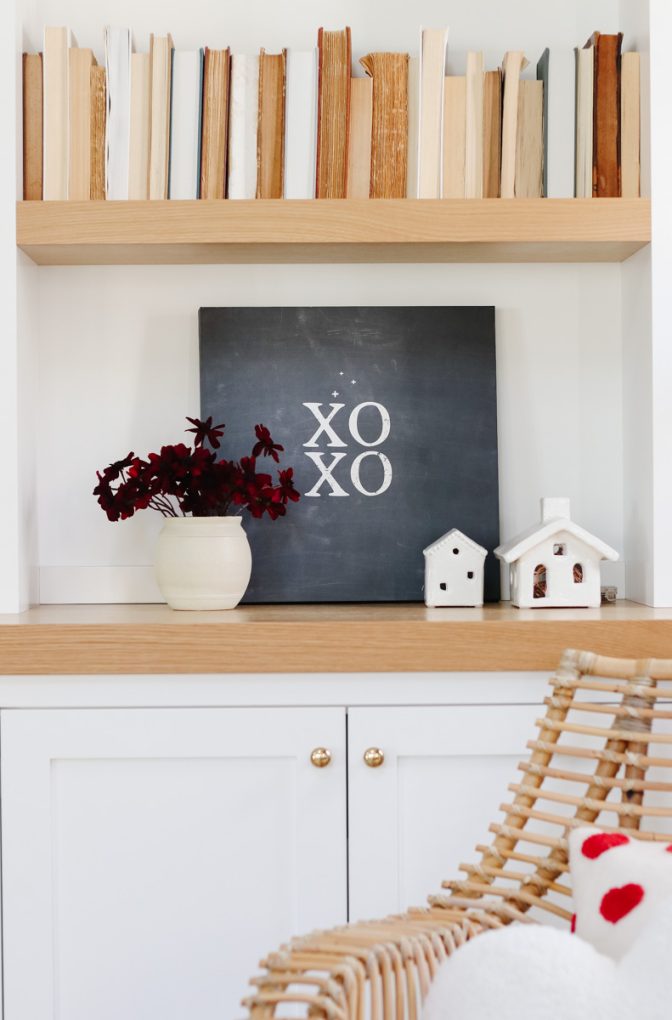 When shopping for new items, I try to make sure they can be used for multiple purposes, seasons and holidays. Like these candlestick holders that I just purchased. I love the chic, sophisticated shape and that they are made of marble.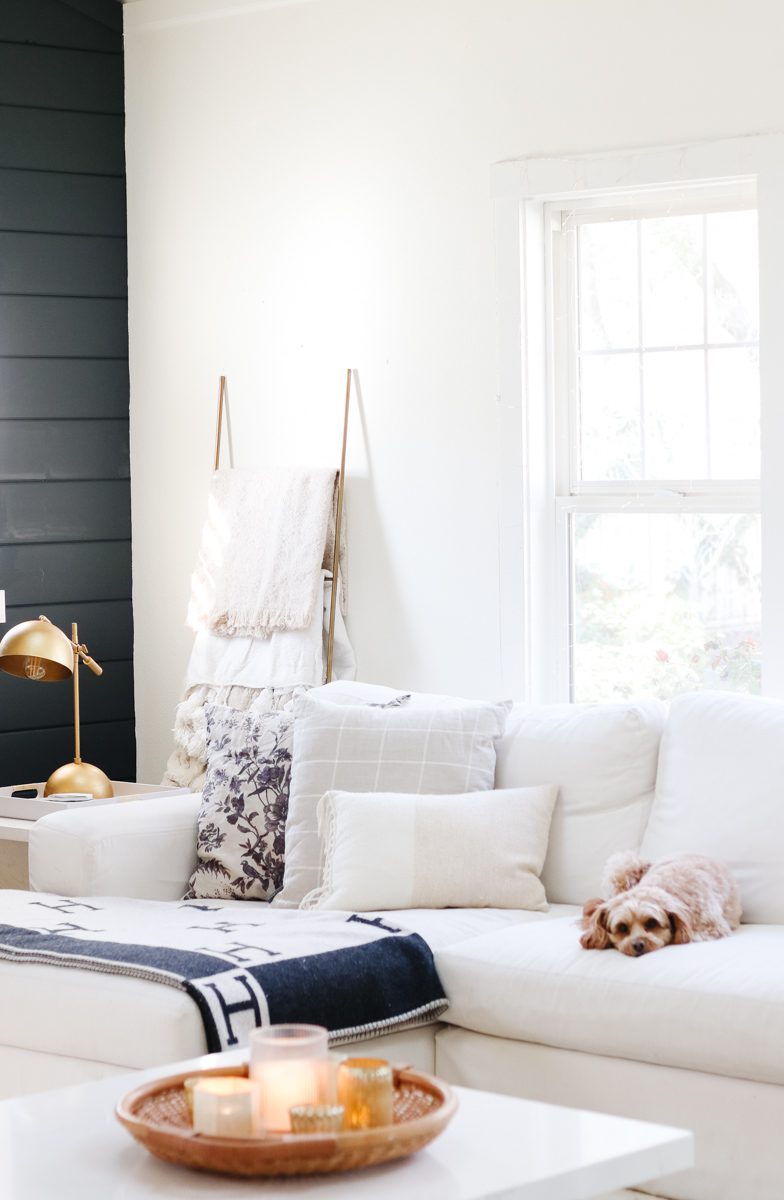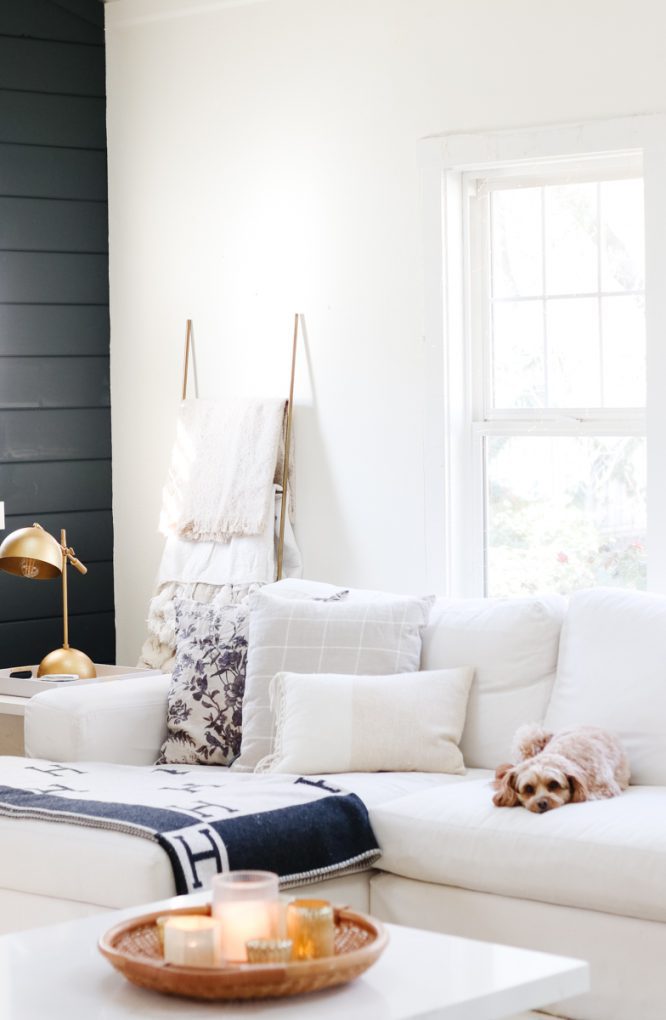 Creating a capsule decor collection also means shopping your own home when decorating for holidays or seasons. And this can be so much fun. Finding new uses for items you already own is a creative challenge.
Simple Valentine's Day Mantel Decor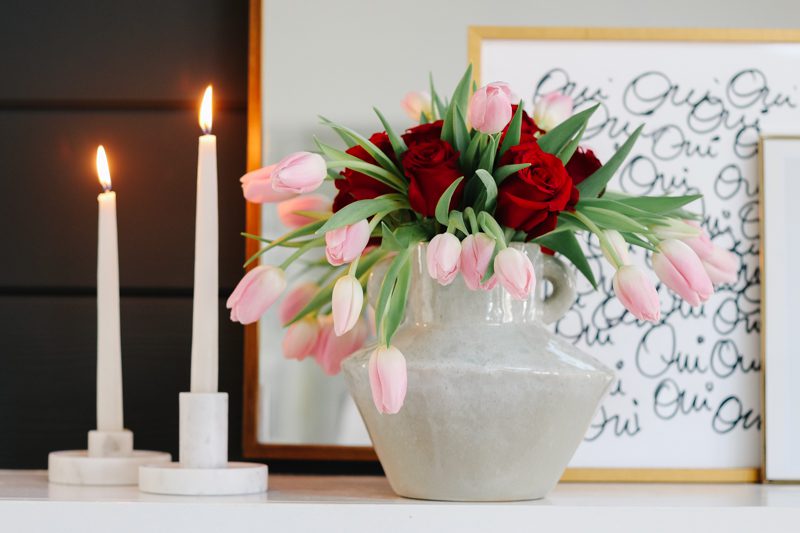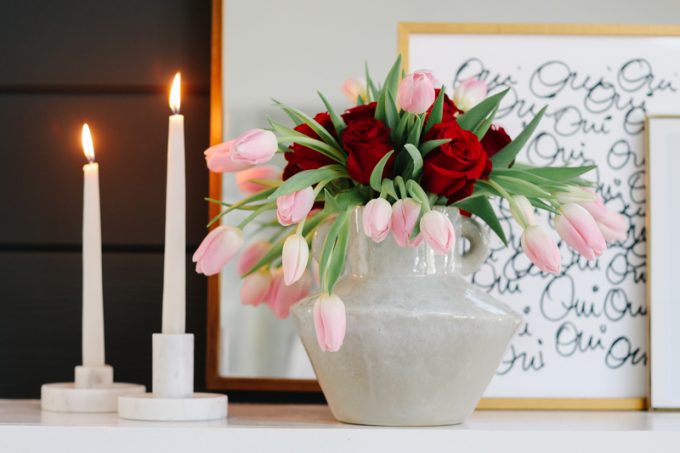 For Valentine's Day, I wanted to add a bit of romance and whimsical decor to my living room. I started with the mantel. First, I borrowed this Oui Oui print from our Frame TV Gallery Wall and used it as a centerpiece for the mantel. I don't know why, but it feels very appropriate for Valentine's Day and sophisticated at the same time.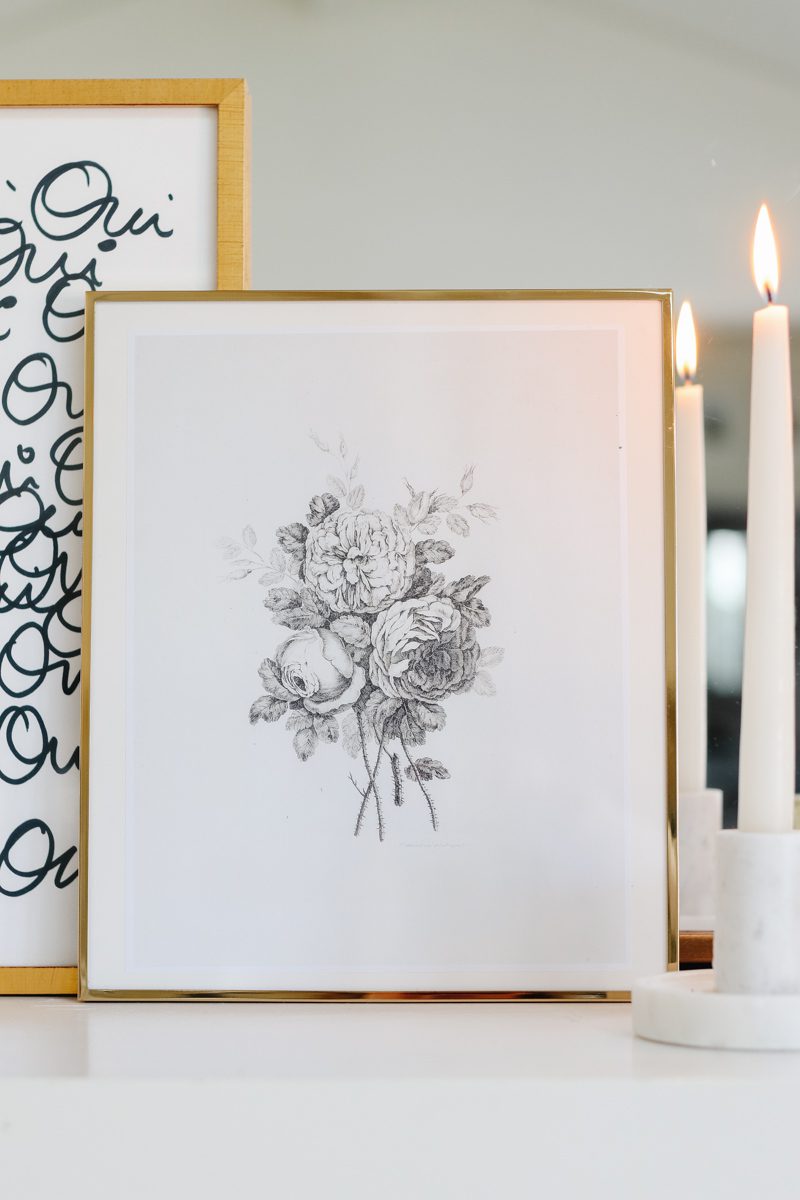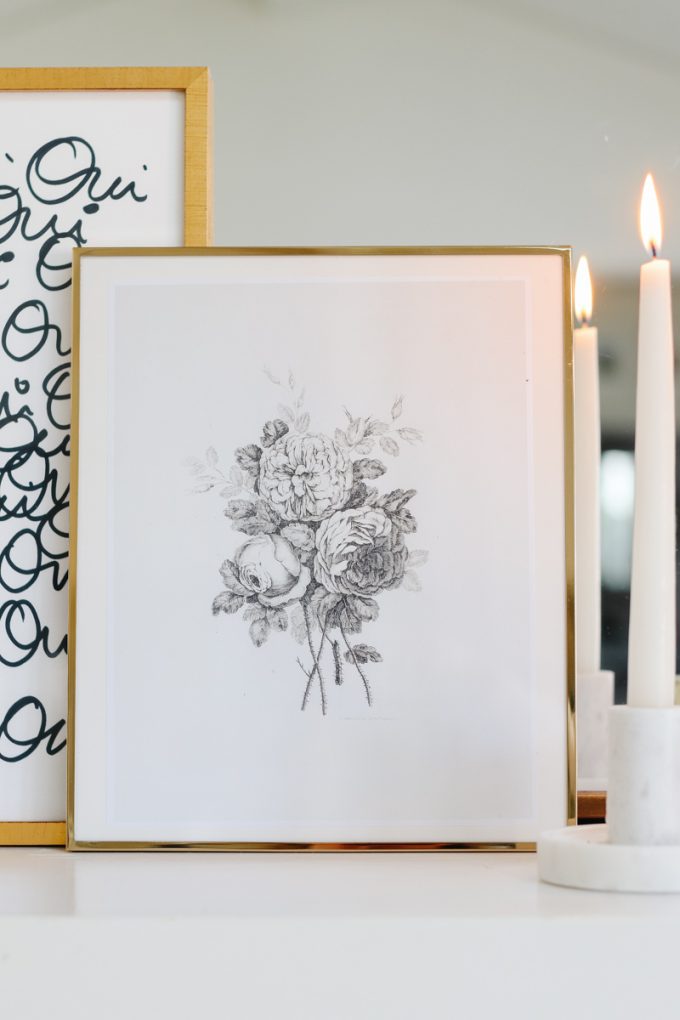 Next, I found this Peony Sketch printable on Etsy. Printables are such a great way to decorate for seasons and holidays. They are cost effective and don't take up any storage space. I simply printed this out on regular printer paper and popped it into a gold frame. I save all my printable files to a folder on my desktop so I can access them in the future. This way, if I need to use the frame for another picture or photo, I can recycle the printed art and easily print it out again next time I want to use it.
To finish off this sophisticated Valentine's Day mantel decor, I added some fresh flowers for color and to speak to the holiday. I'll share how easy it is to make this grocery store flower arrangement next week.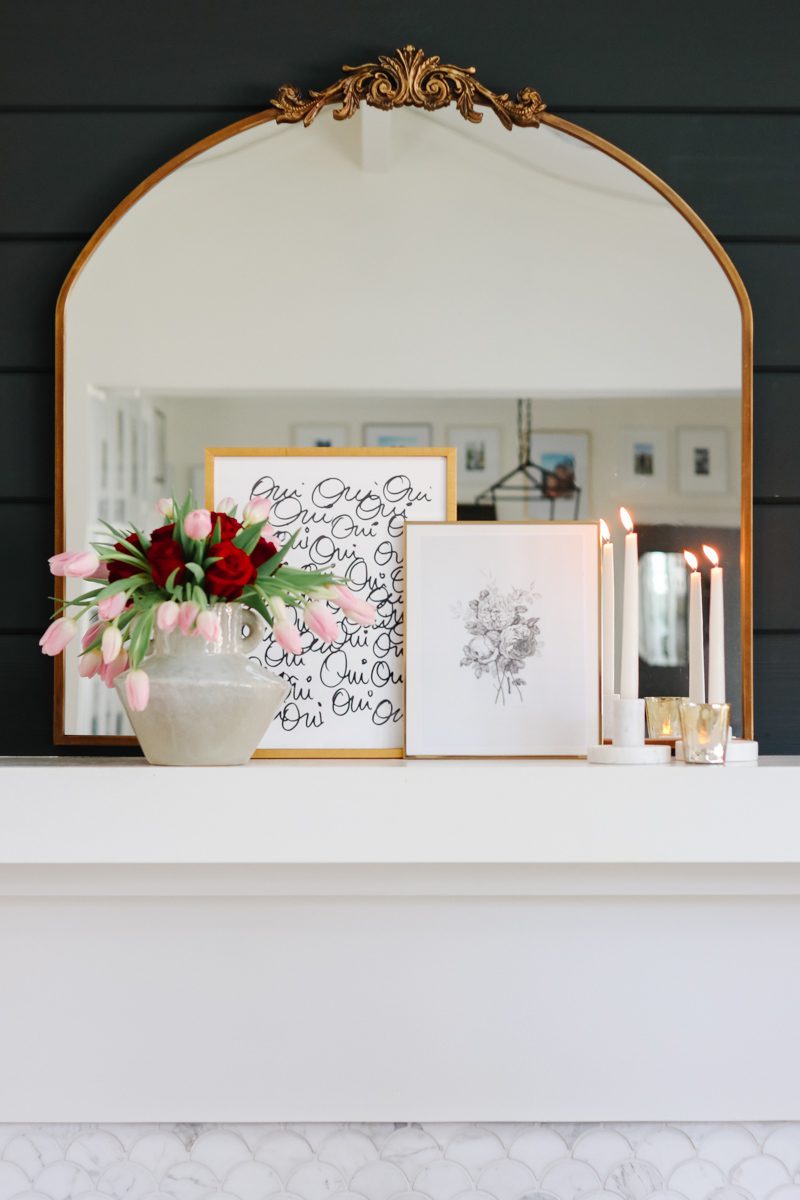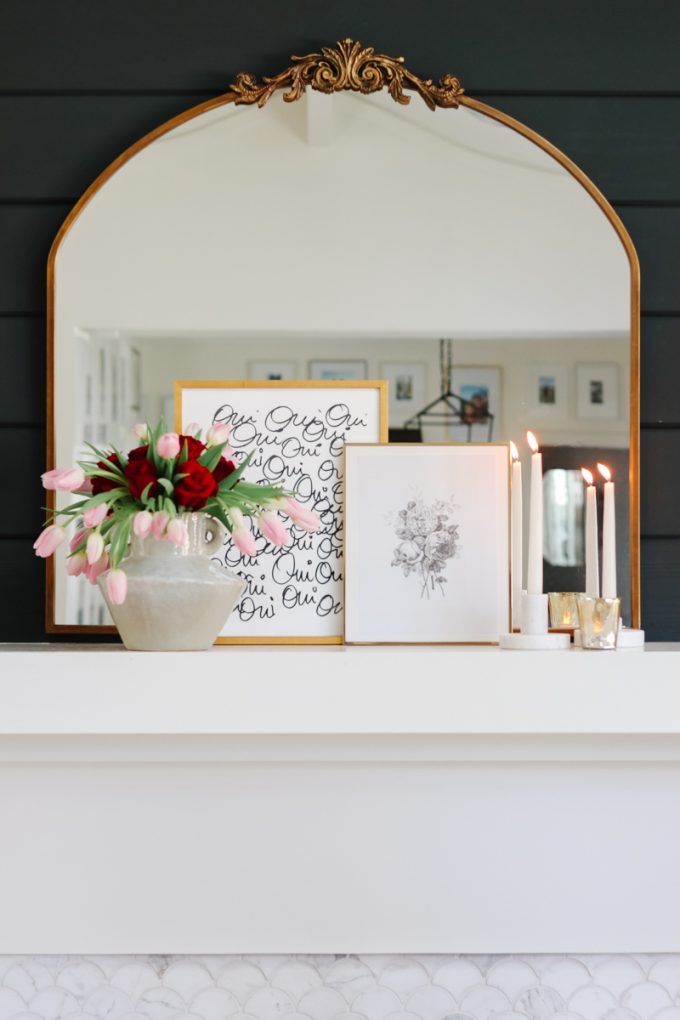 Simple, easy and sophisticated decor for Valentine's Day without using any cheesy decorations.
Be sure to check out these other decorating ideas for your fireplace or bookshelves: Mantel Decorating Ideas for Every Month of the Year.
SHOP MY VALENTINE'S DAY DECOR

10 Valentine's Day Decorating Ideas

Mantel Flower Arrangement for Valentine's Day // Craftberry Bush
Paper Heart Valentine's Day Decor // Finding Lovely
Vintage Elegant Valentines Day Home Decor Ideas // The Happy Housie

Pink Decor In The Family Room // My 100 Year Old Home
Easy and Subtle Valentine's Day Decor Ideas // Pasha Is Home
7 Simple Valentine's Day Decor Ideas for a Cozy Home // The DIY Mommy

XOXO Mantel Ideas // Tatertots & Jello
Sophisticated Valentine's Day Decor // Modern Glam
Tiered Tray Decor Ideas // The Design Twins
DIY Valentine's Day Heart Wreath // My Sweet Savannah
Save This Pin For Later