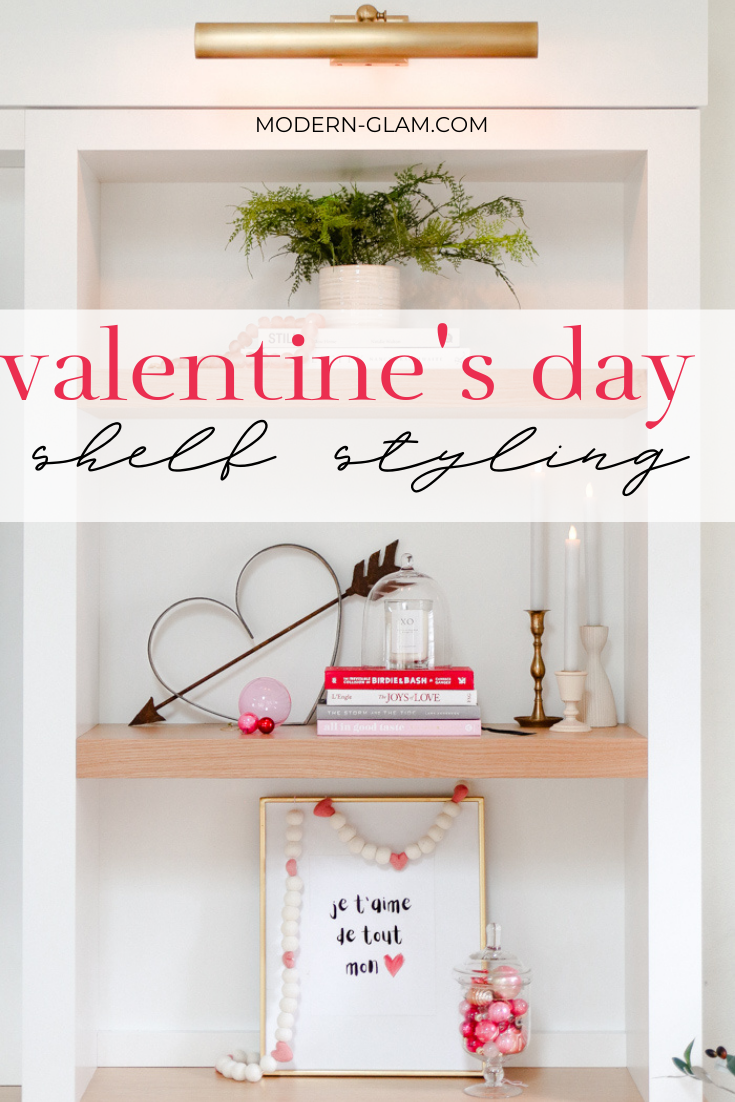 Dress up your bookshelves with some simple but chic red and pink Valentine's Day decor! I'll show you how easy it is to create a modern and clean look for heart day.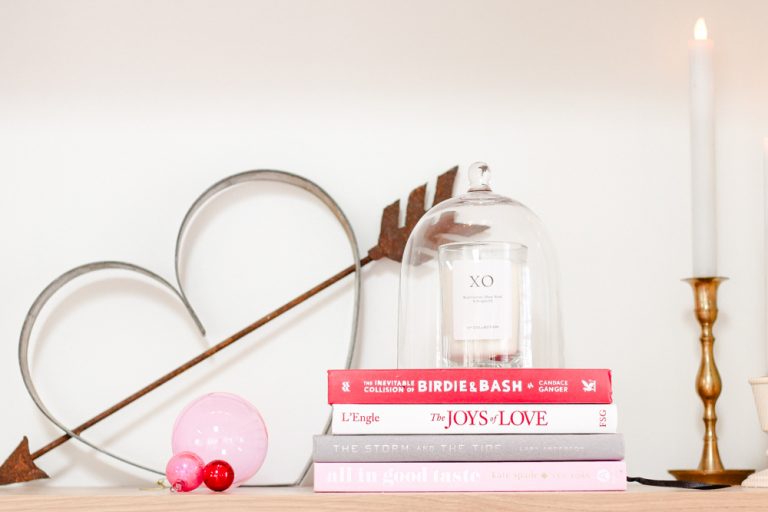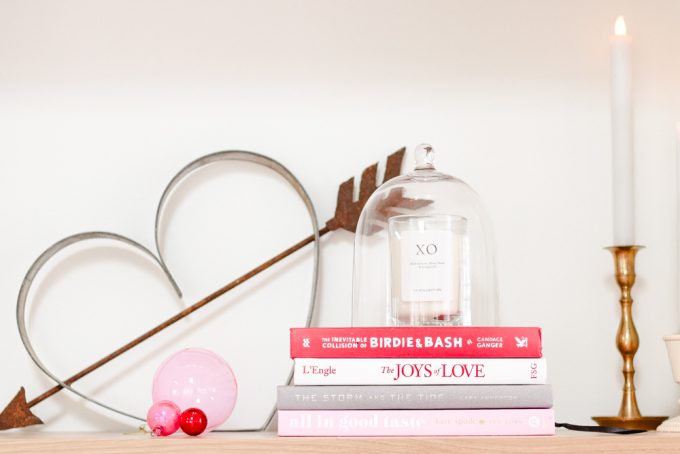 Do you decorate for Valentine's Day? After the holidays, my home can feel a bit stark and void of any color or decorations.
Adding a few touches of red and pink Valentine's day decor really brightens the mood! And I don't like to go overboard. Just a few touches of pretty pink color makes it feel festive and fun for Valentine's Day.
Red and Pink Valentine's Day decor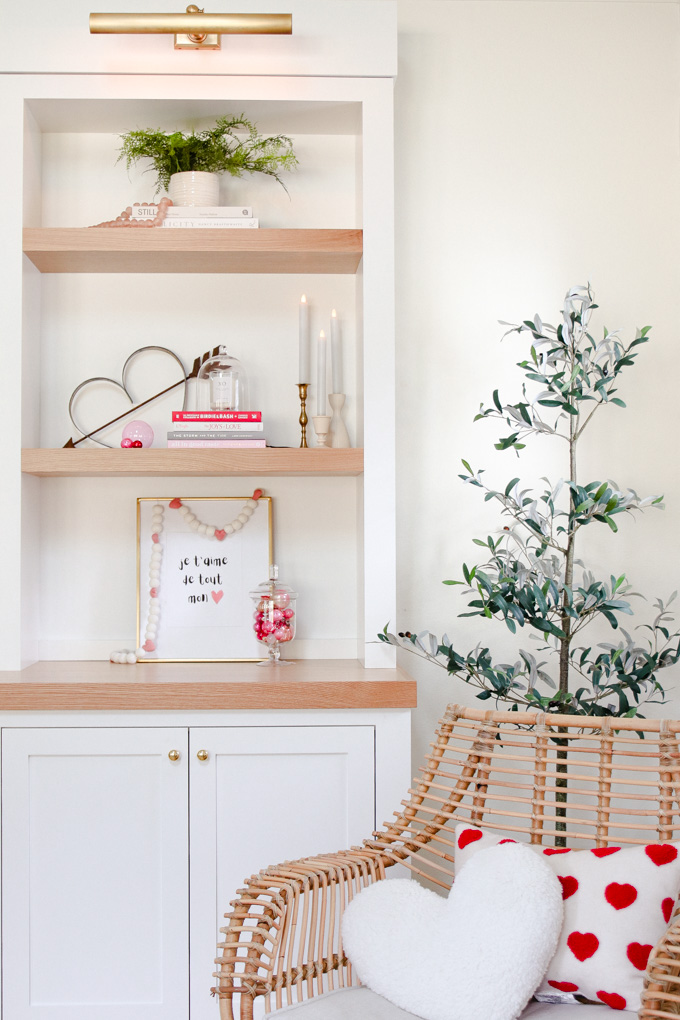 This past year we added these amazing builtins to our family room. I got to decorate them for Christmas and I knew I couldn't wait to add some fun decor for Valentine's Day too!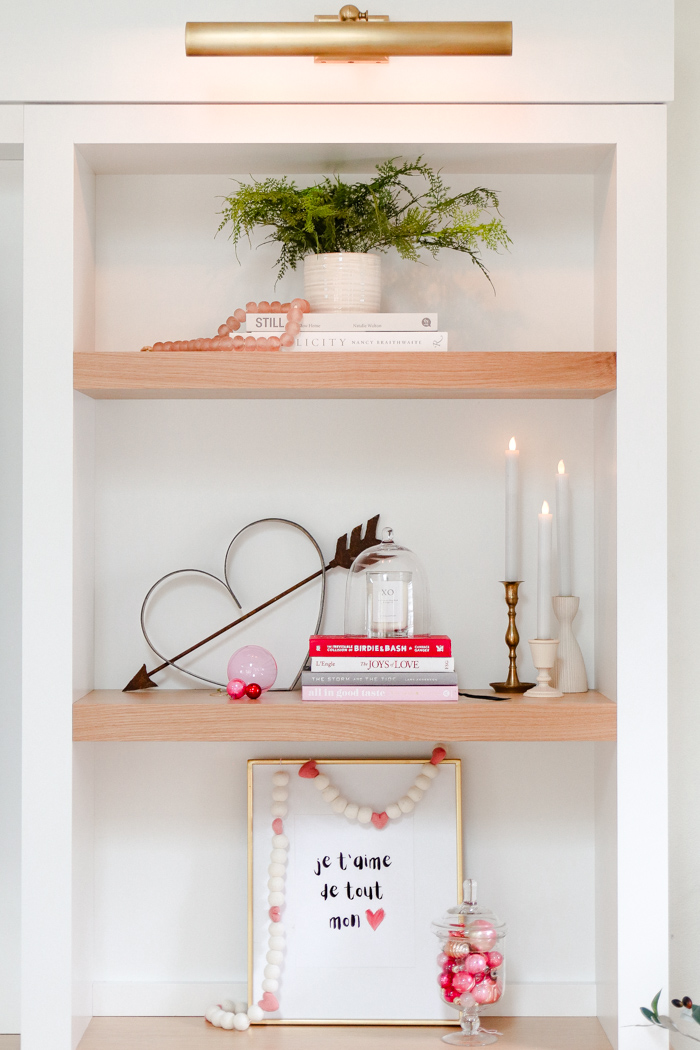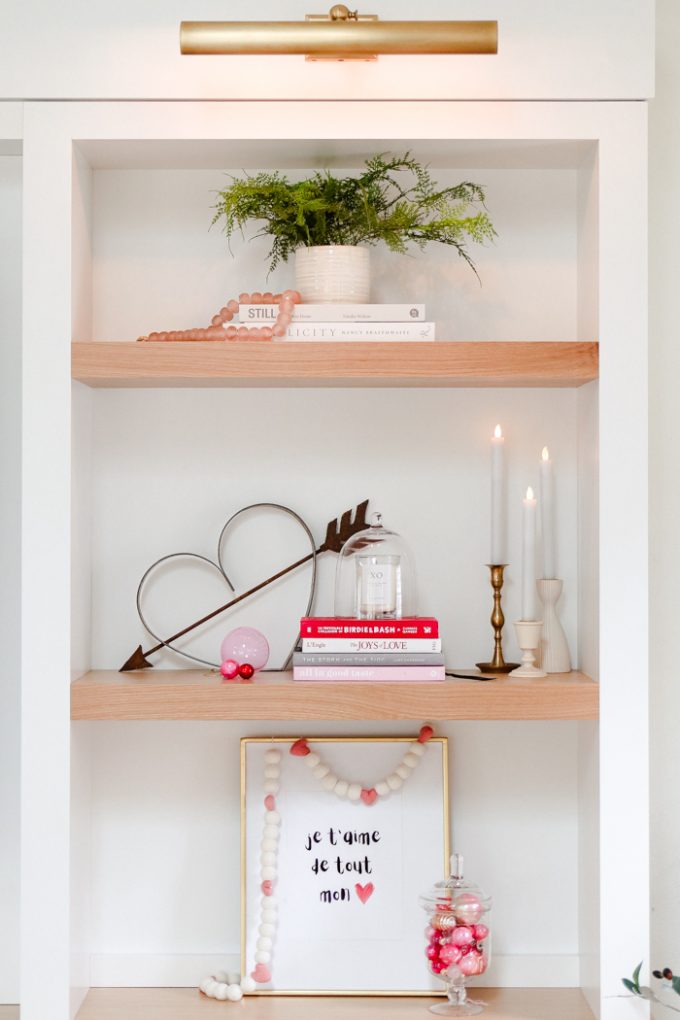 Since I don't decorate with red for Christmas, I love red this time of year. The bright color against all the white that I use to decorate for winter feels fun and festive.
Decorating for Valentine's Day doesn't have to be complicated. It could be a fun garland draped on your mantel, or a stack of red and pink colored books.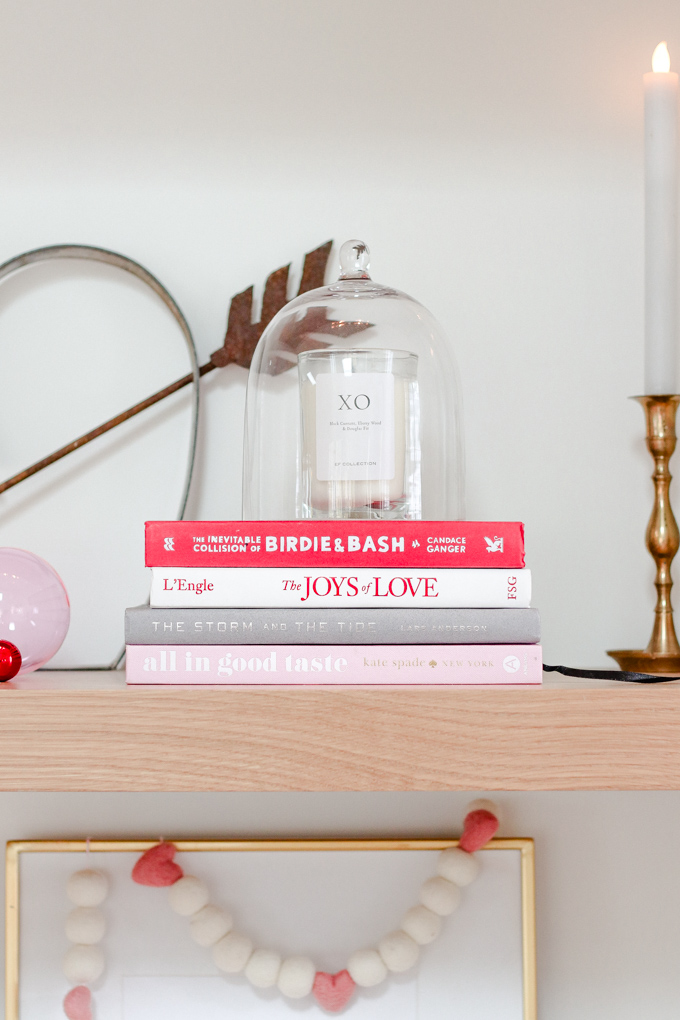 I actually don't even own many Valentine's Day decorations. I have two garlands and not really much else.
When decorating for Valentine's Day, I like to gather decor from around the house. Think outside the box and find items in shades of pink and red. It's amazing how many hardcover books are red underneath the dust jacket! Stack them on a shelf and the vignette is instantly popping with Valentine's Day vibes!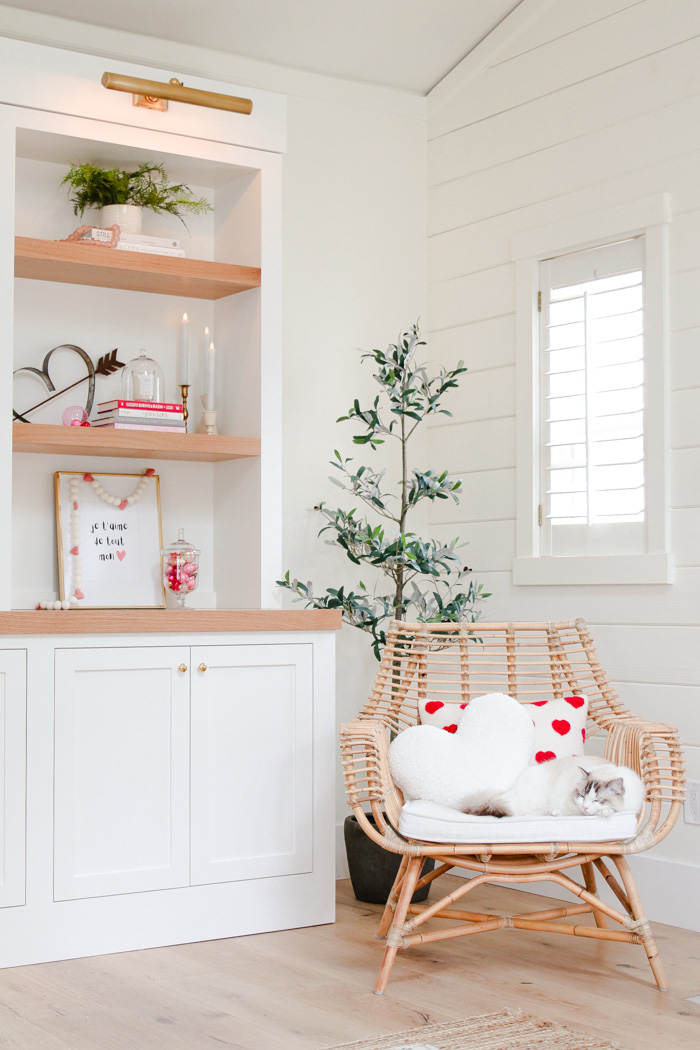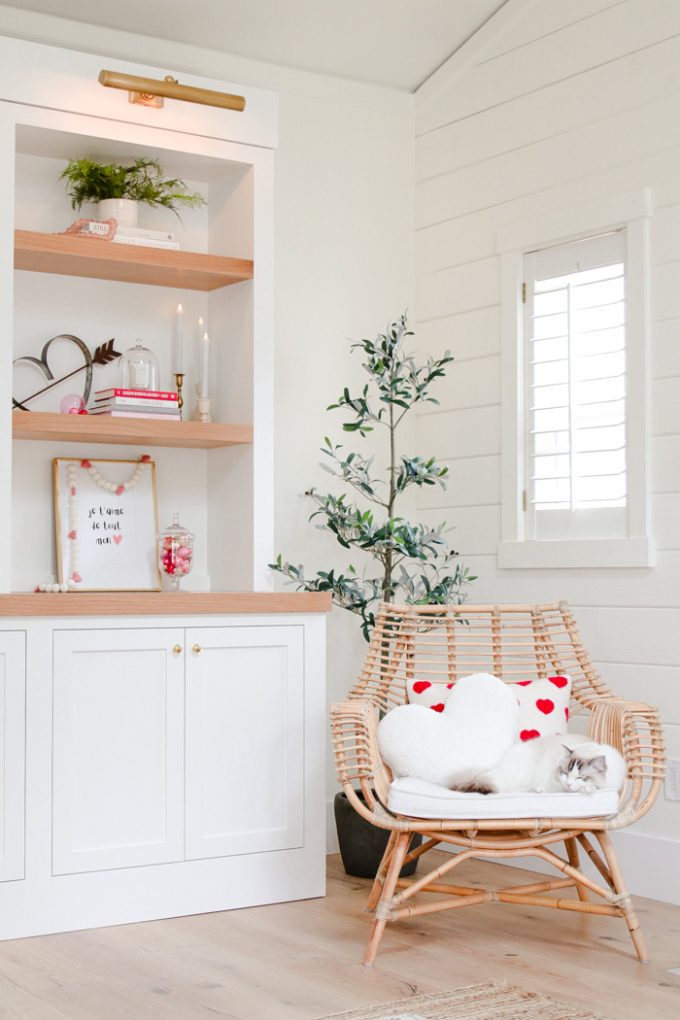 And don't be afraid to rummage through those Christmas bins. I know it may seem counterproductive since we just stored it all away, but I promise it will be worth it!
Use Christmas Decorations for Valentine's Day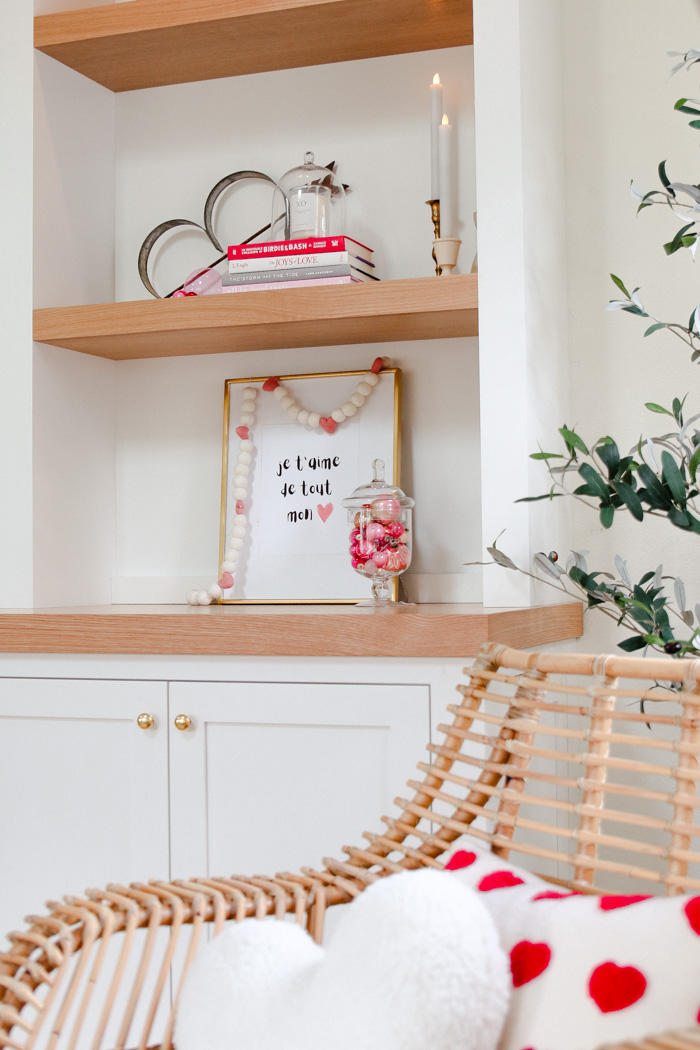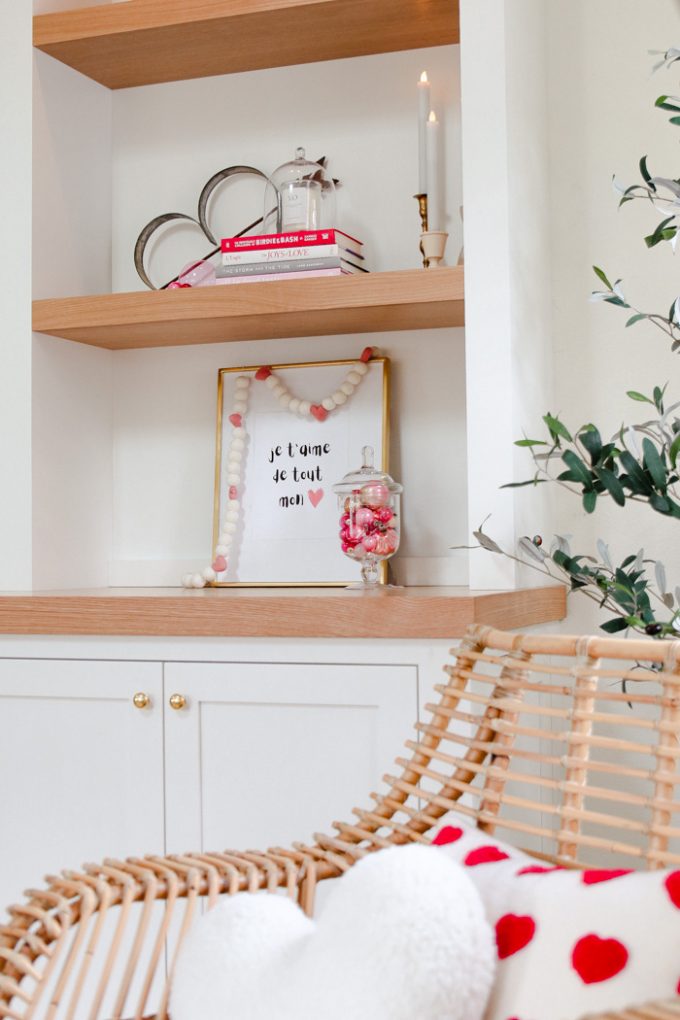 Isn't it convenient that Valentine's Day comes right after Christmas? The red decorations can be used for both holidays!
You can fill a glass jar with vintage ornaments in shades of pink, red and silver.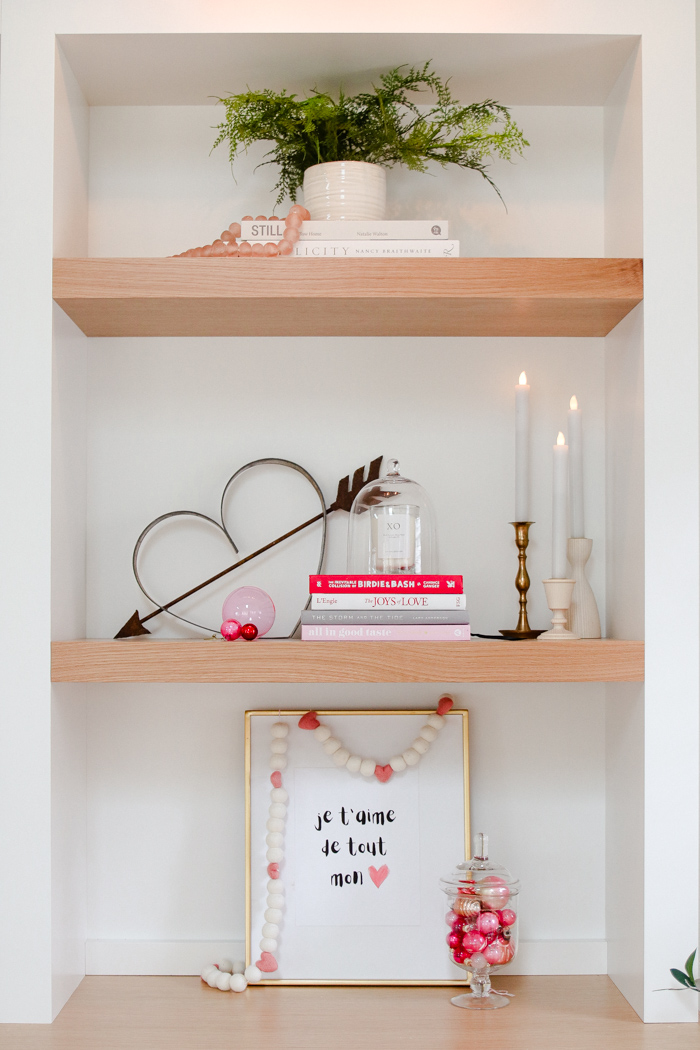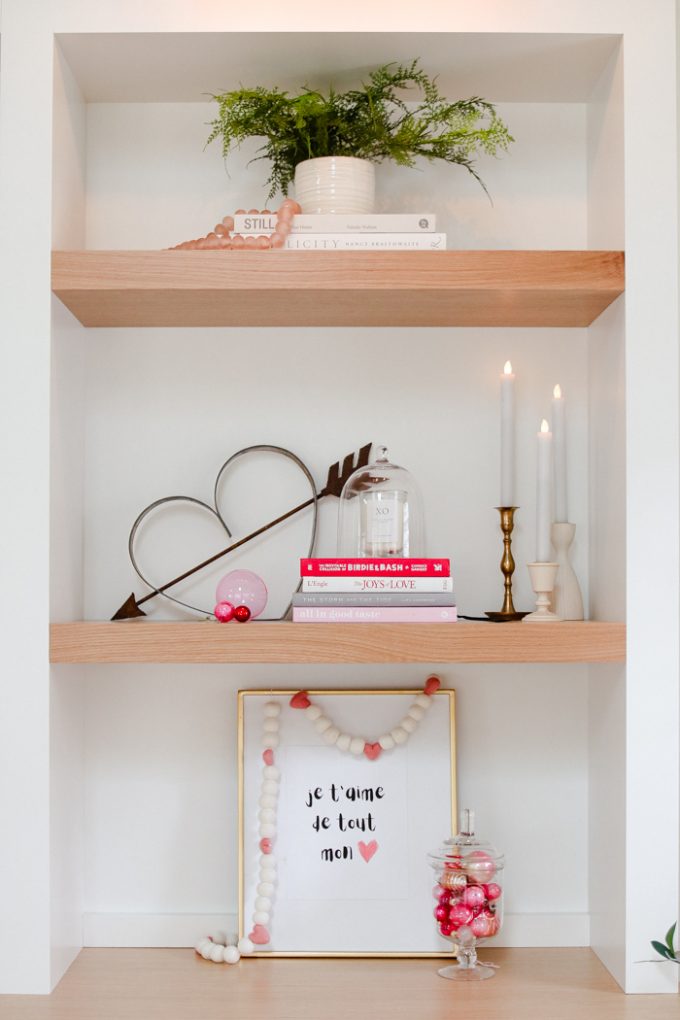 And I like to reuse garlands from the holidays for Valentine's Day decor too. Last year for my chic Valentine's Day mantel I added a red and white wool garland that was from Christmases past.
And one of my favorite projects was this DIY Bookpage Banner that is so perfect as a Valentine's Day decoration.
This cute pink heart garland I found on Etsy. I love how whimsical it is. And you can use it draped over a picture like I did here, or piled in a pretty vessel, or even draped above a doorway.
Printable Valentine's Day Artwork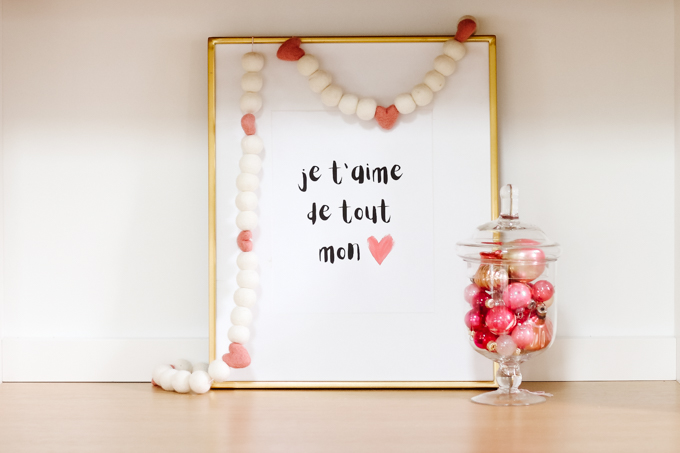 And the cute artwork? I made it and can't wait to share it with you later this week. The French saying, "je t'aime de tout mon coeur" means I love you with all my heart.
I am offering it as a free downloadable printable. You can pop it into your favorite 8×10″ frame for the easiest Valentine's Day decor.
Head to this post to download the file for free! My gift to you for Valentine's Day 😉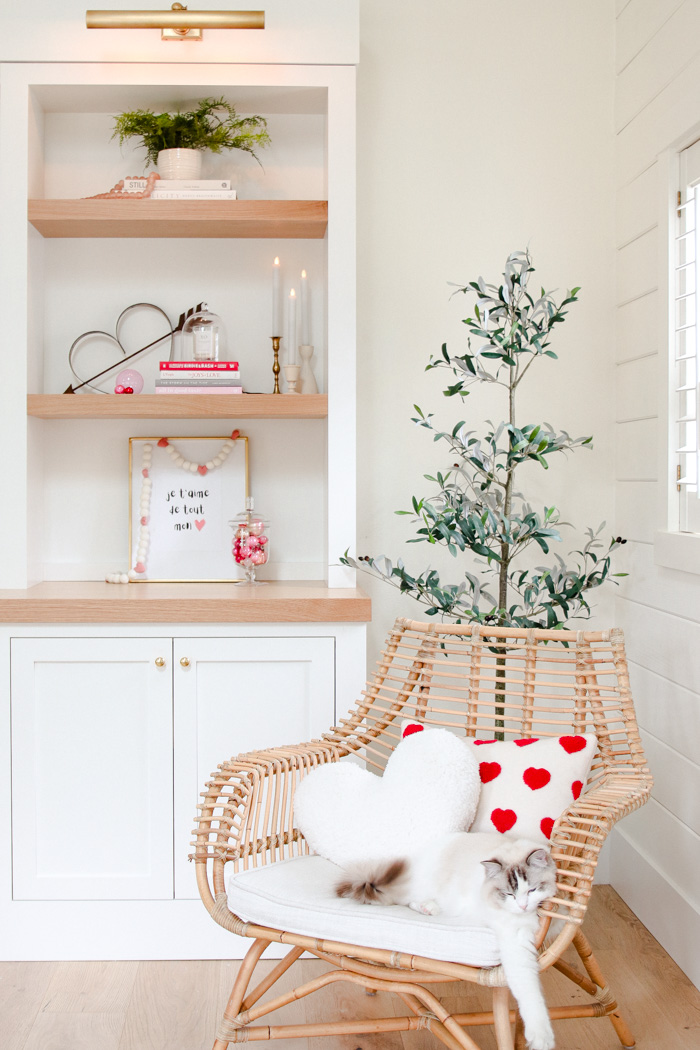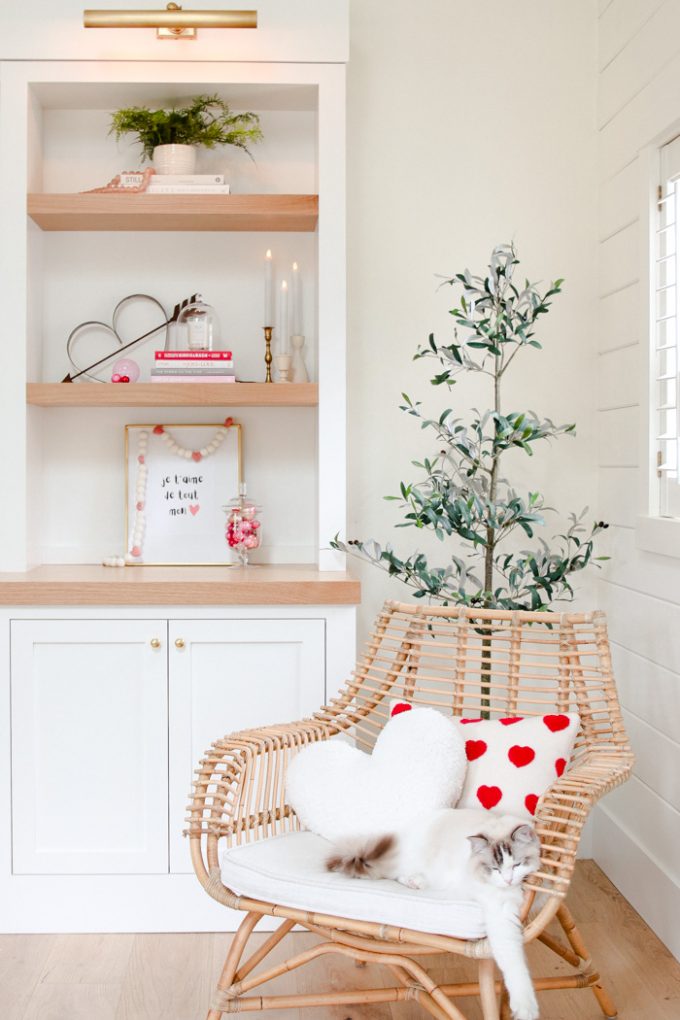 Ok, now be sure to check out all the beautiful Valentine's Day decor ideas being shared by my friends today. If you are looking for some inspiration, this is sure to give you so many ideas!
6 Pretty Pink Valentine's Decor Ideas
Maison de Cinq | Designthusiasm | Happy Happy Nester
Modern Glam | French Country Cottage | Zevy Joy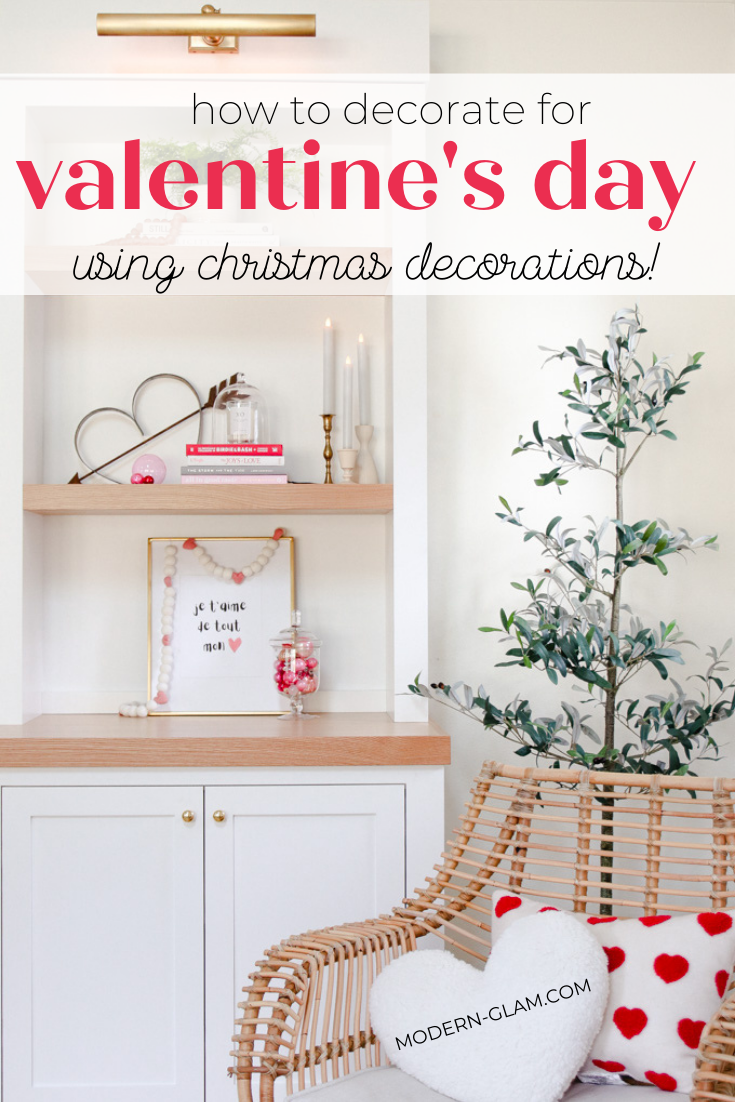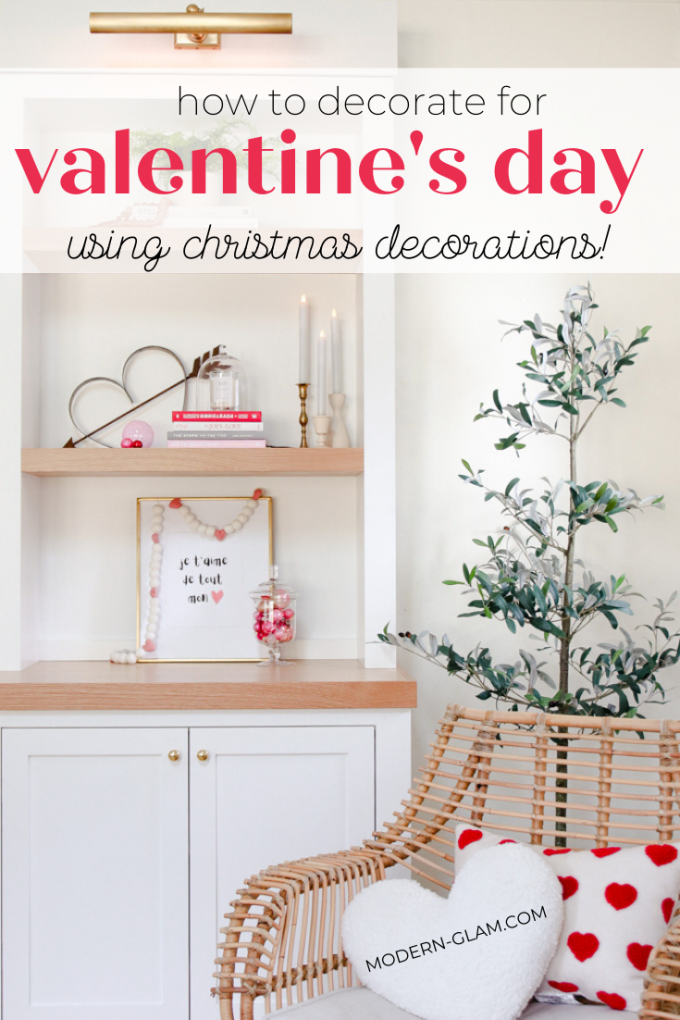 If you liked this Post, Check Out These Other Ideas From The Archives