Learn how to make a Hydrangea Wreath for your front door. This beautiful DIY wreath is perfect for spring and summer and the hydrangeas look so realistic!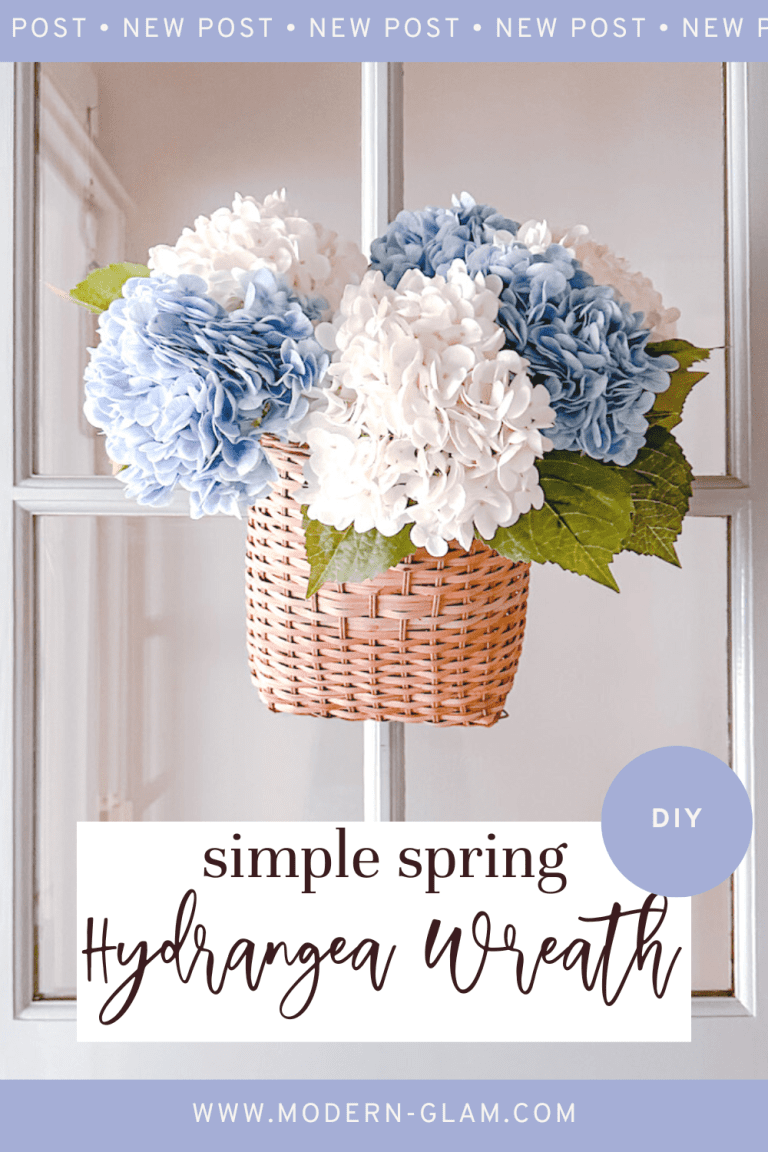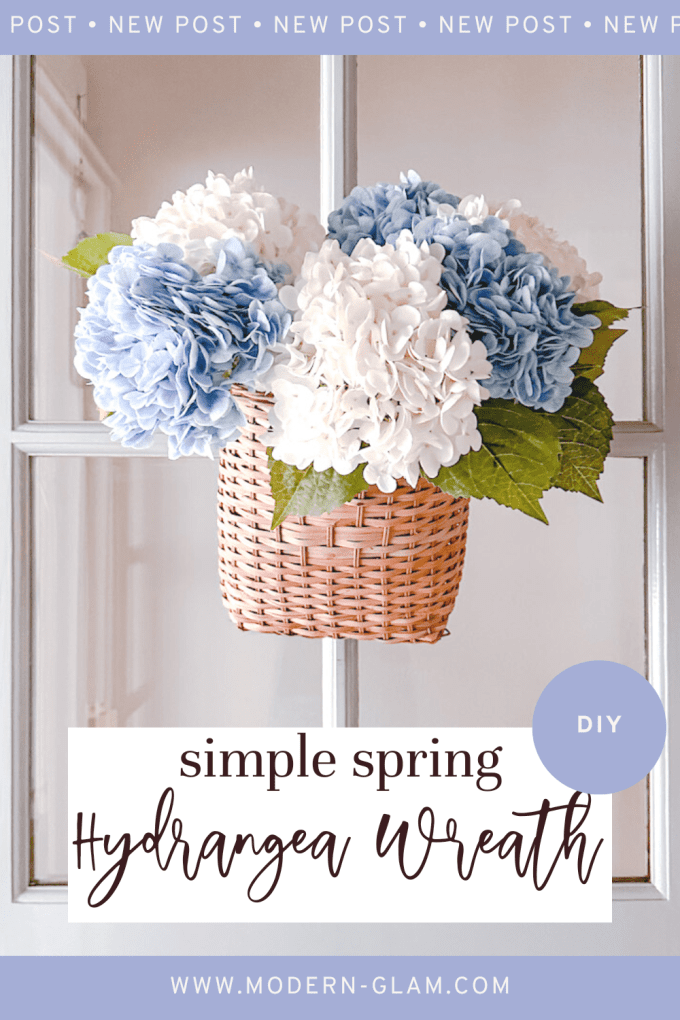 Happy Spring! While hydrangeas typically don't start blooming for a few more months, I recently found the most perfect realistic looking faux hydrangeas! They are perfect for this DIY wreath project and I love how they look for spring and summer too!
How To Make A Homemade Hydrangea Wreath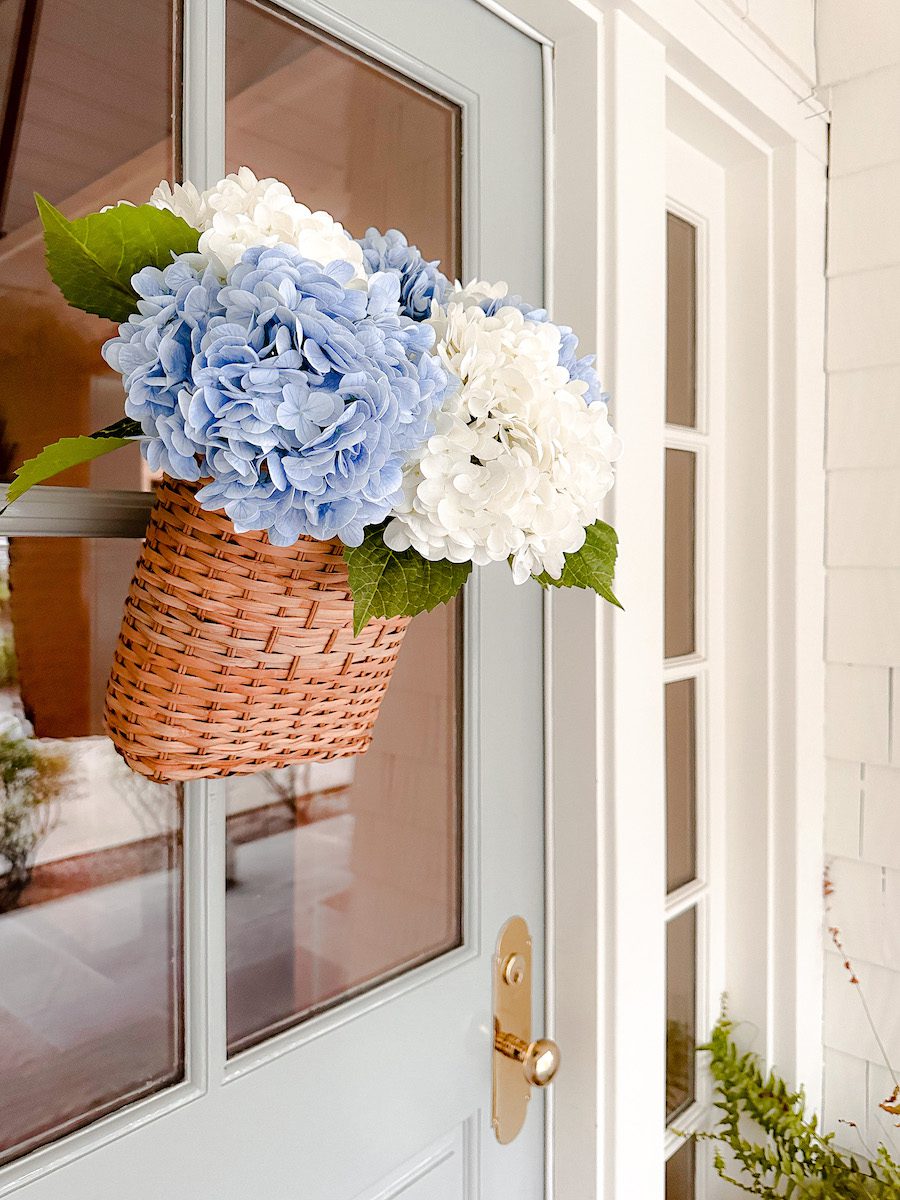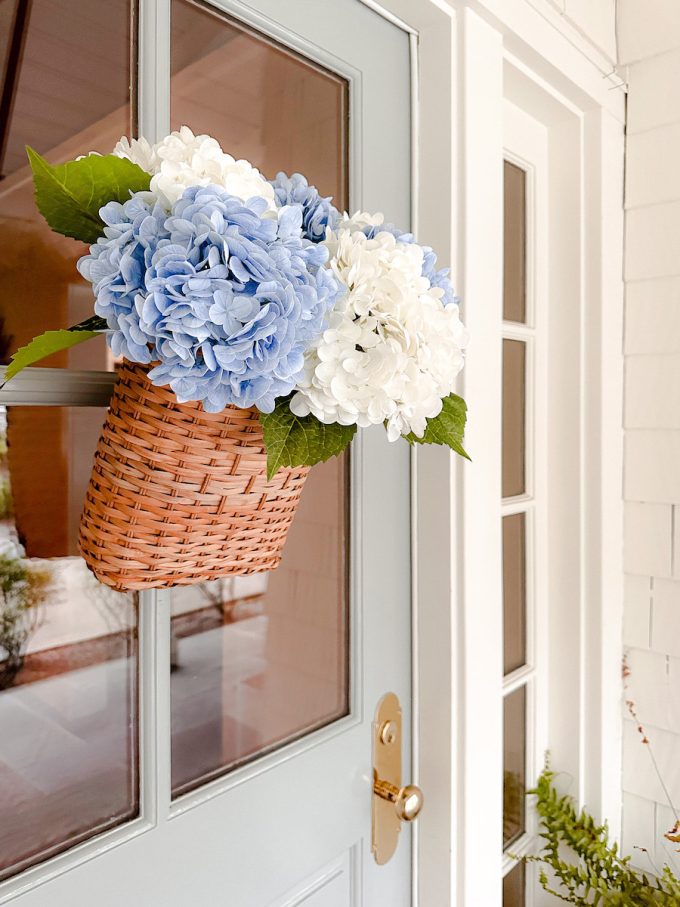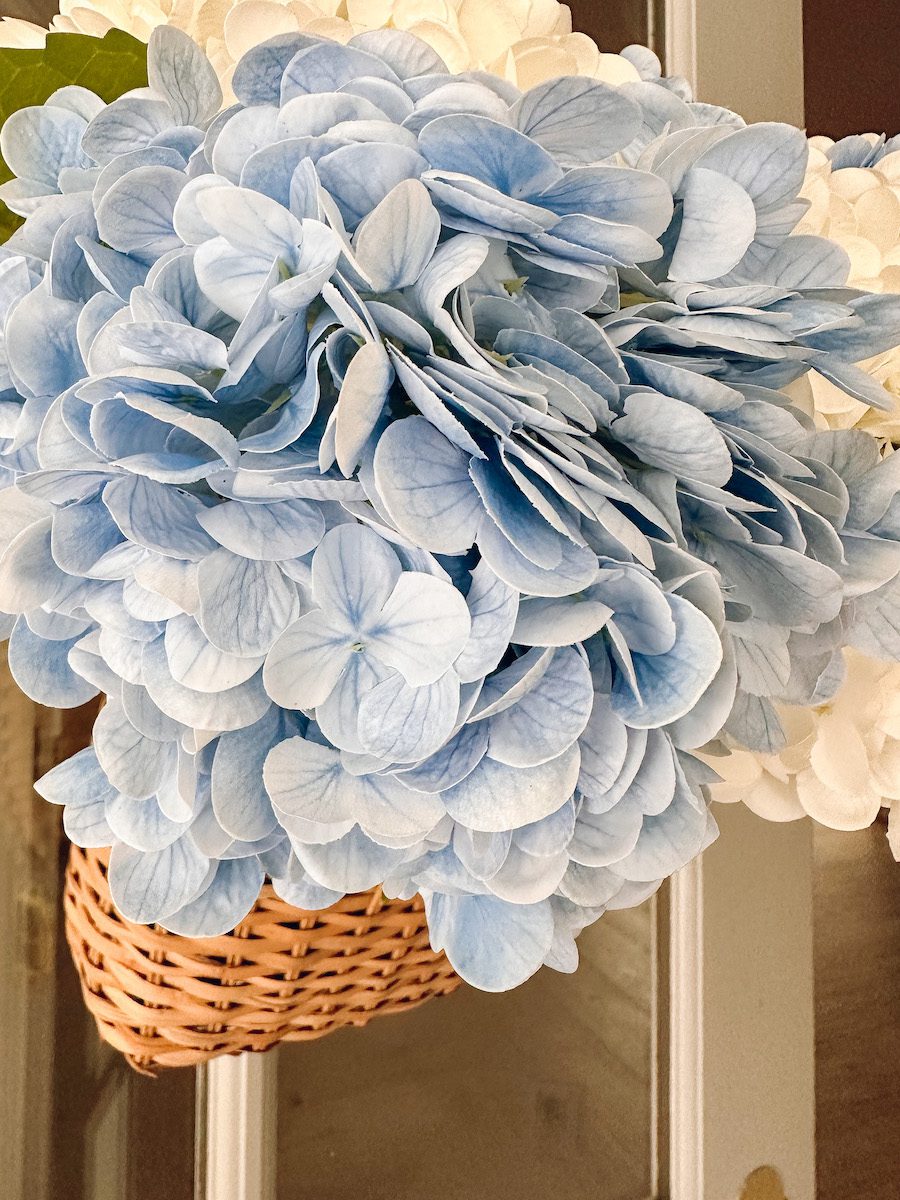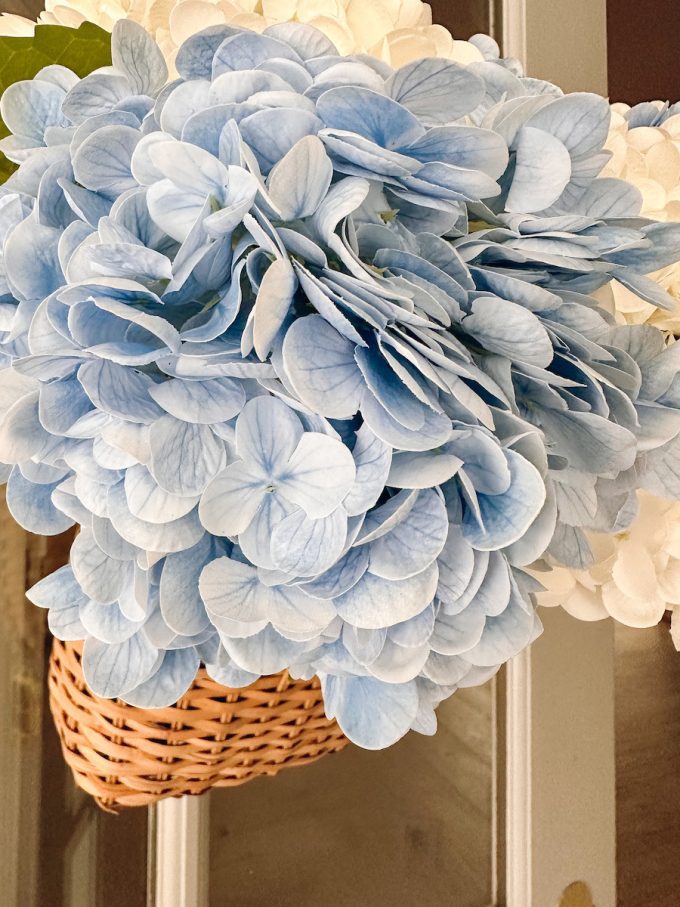 I absolutely love basket wreaths. I have made a few in the past and will link them here for you.
And I recently came across the perfect French market basket that is the right size, texture and quality for a new wreath for spring. Not only that, but I also found the most realistic faux hydrangeas. It was a match made in heaven.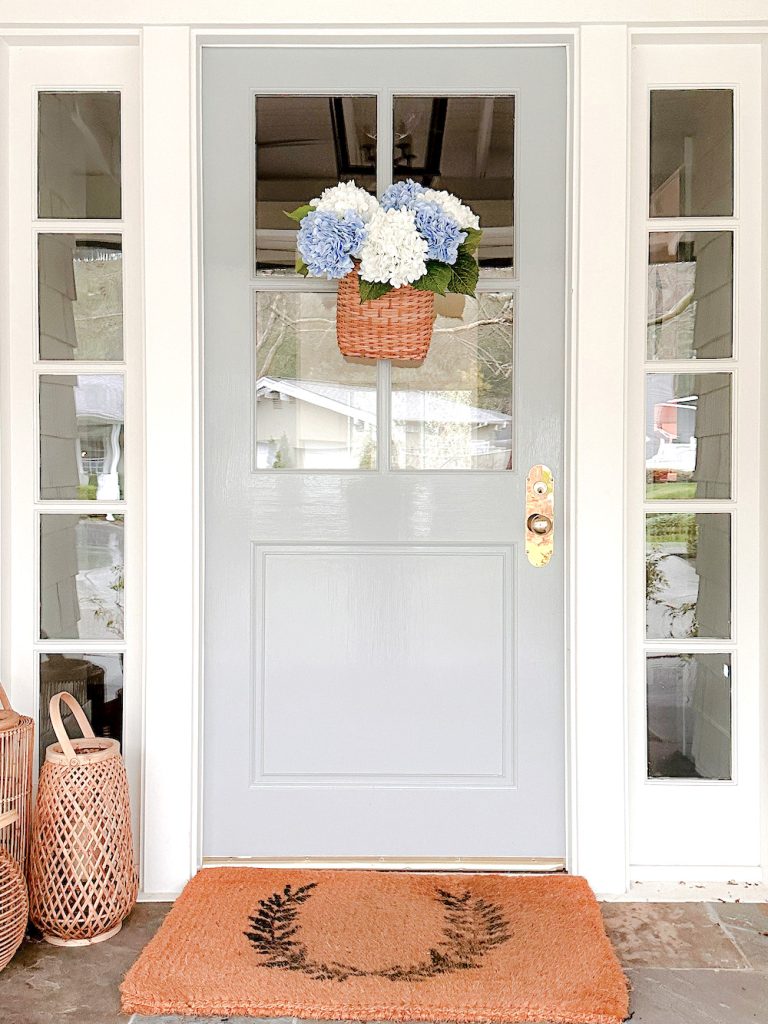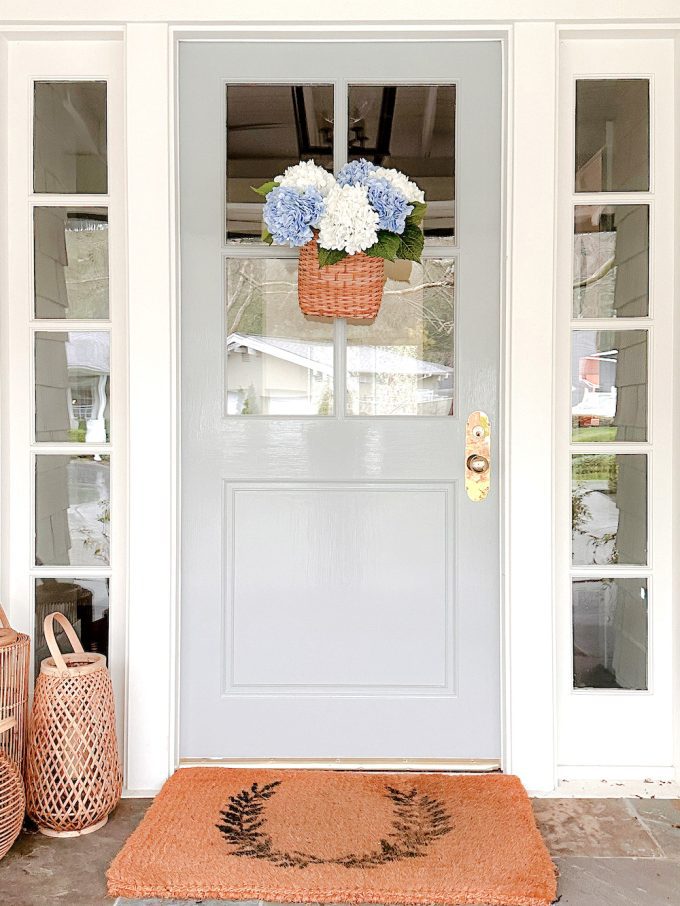 And while this hydrangea wreath doesn't require a tutorial, I thought I'd share this wreath and link all the supplies since it is so hard to find quality materials for a good price.
Making this simple (yet beautiful) hydrangea wreath is fairly easy. Here's how!
Fill your basket with some tissue paper or packing paper at the bottom. This will hold the stems in place and prevent them from falling forward or out.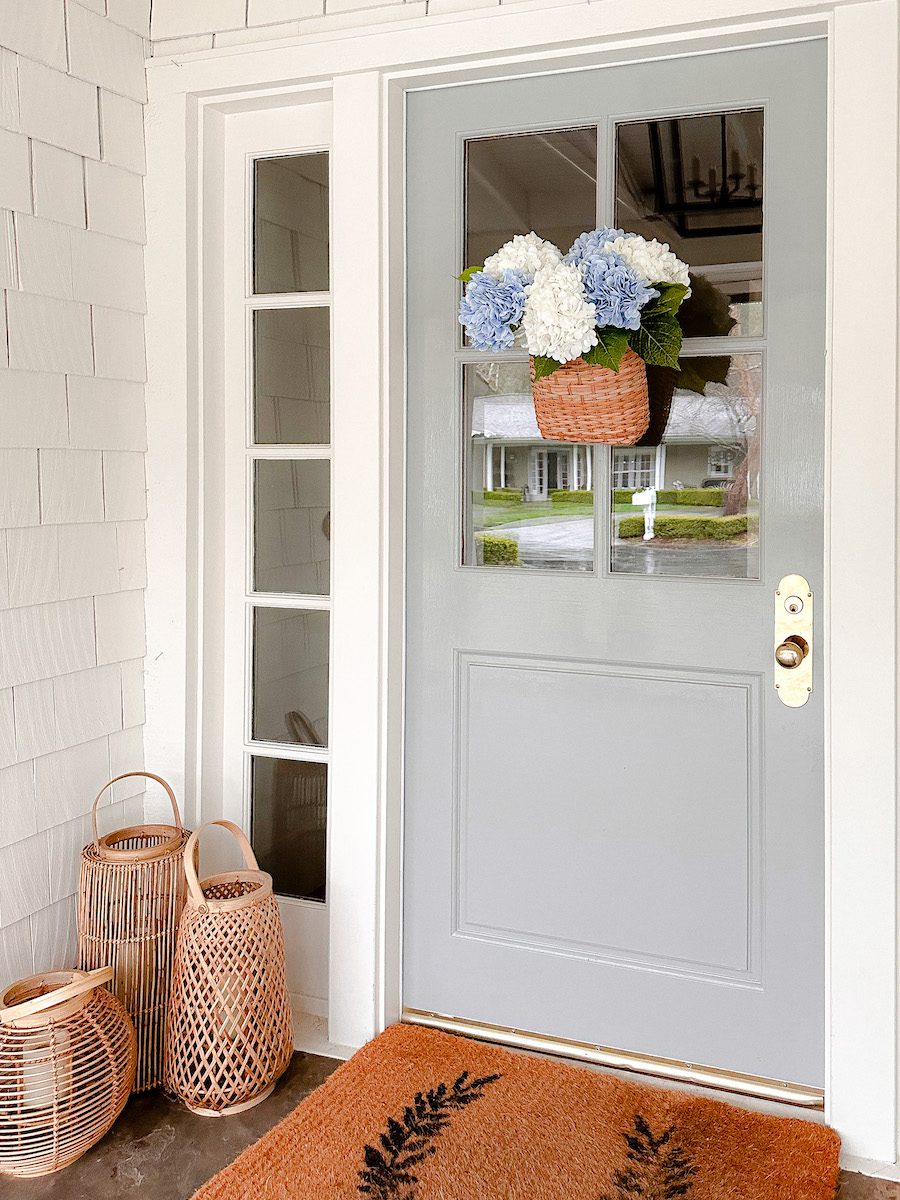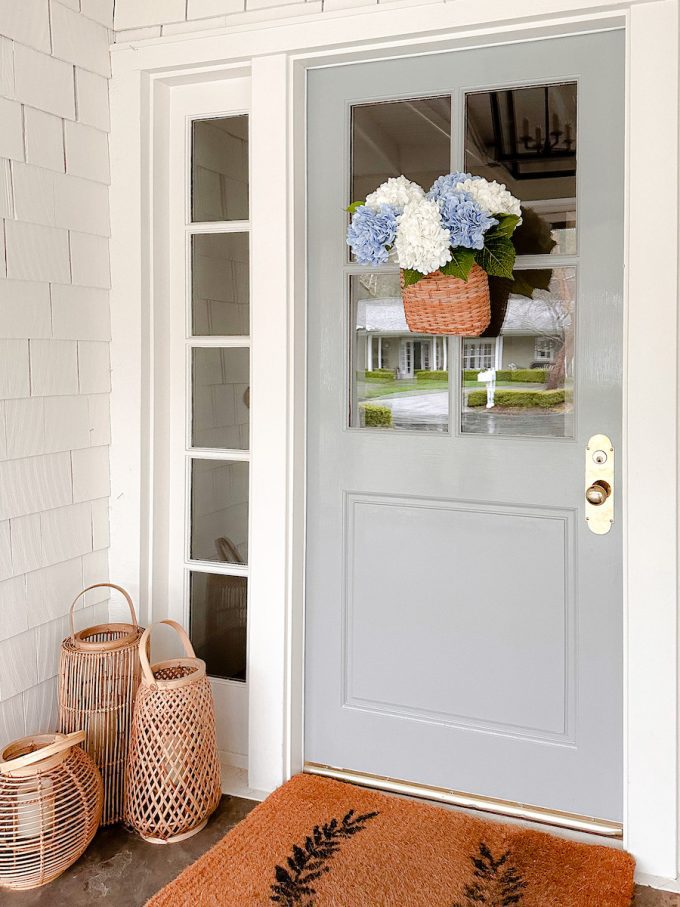 Cut your hydrangea stems so the heads are just poking out of the top of the basket. Fill your basket with the hydrangeas, alternating the colors. I used a total of 6 stems to fill my French market basket.
Hang your beautiful hydrangea wreath on your door with the leather loop attached to the basket. And keep reading for 4 easy ways to hang a wreath on your front door.
The Best Faux Hydrangeas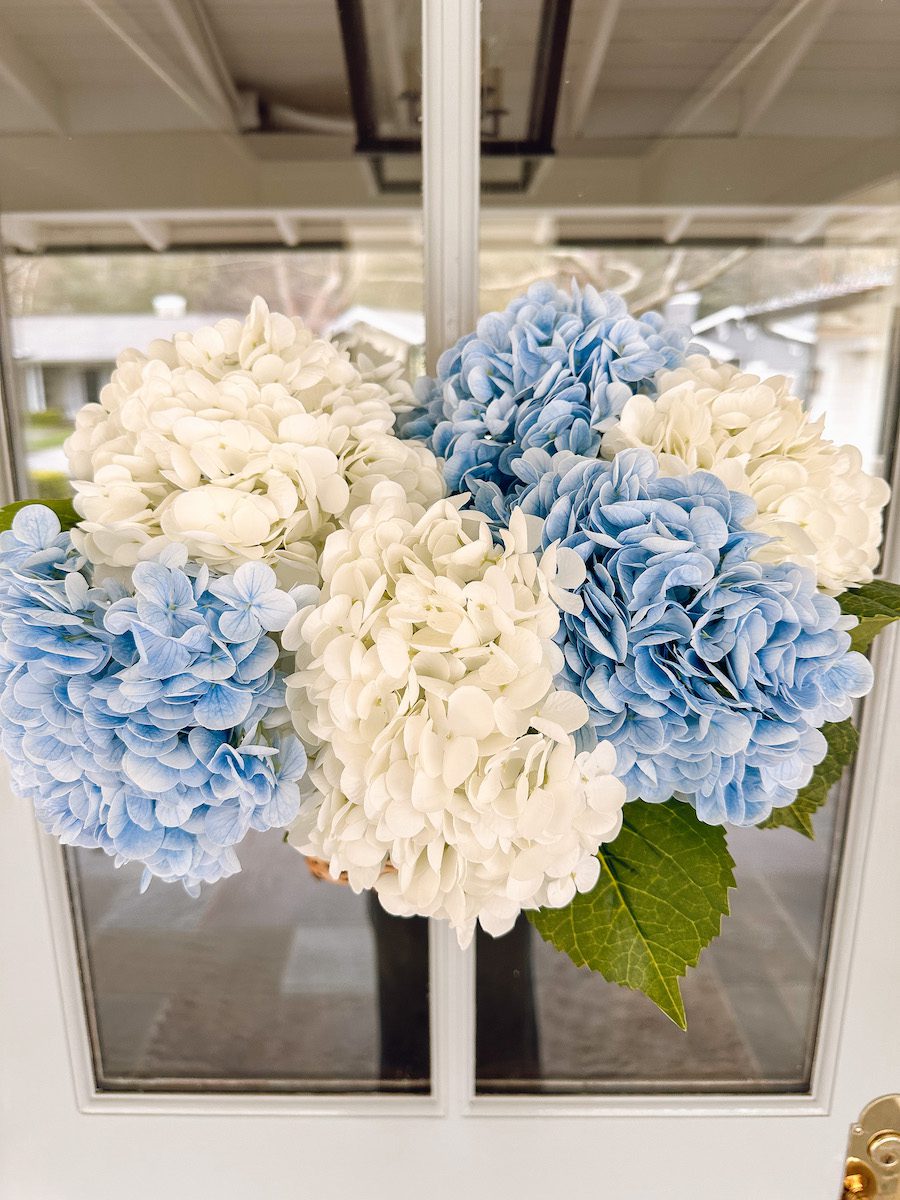 I honestly have never seen such realistic and beautiful faux hydrangeas as these. I even ordered dark and light pink and added them to my mantel. They come in so many different colors and look and feel so real! I've linked them below.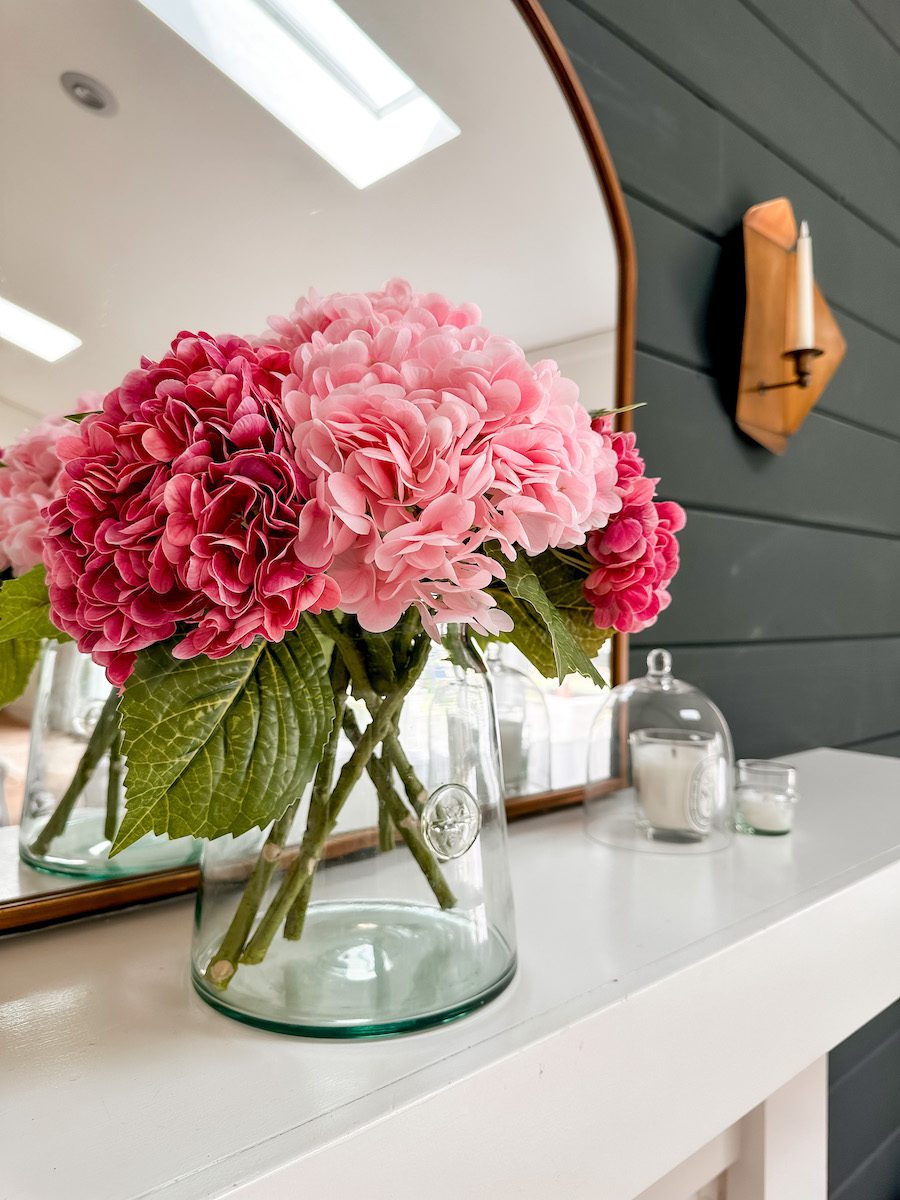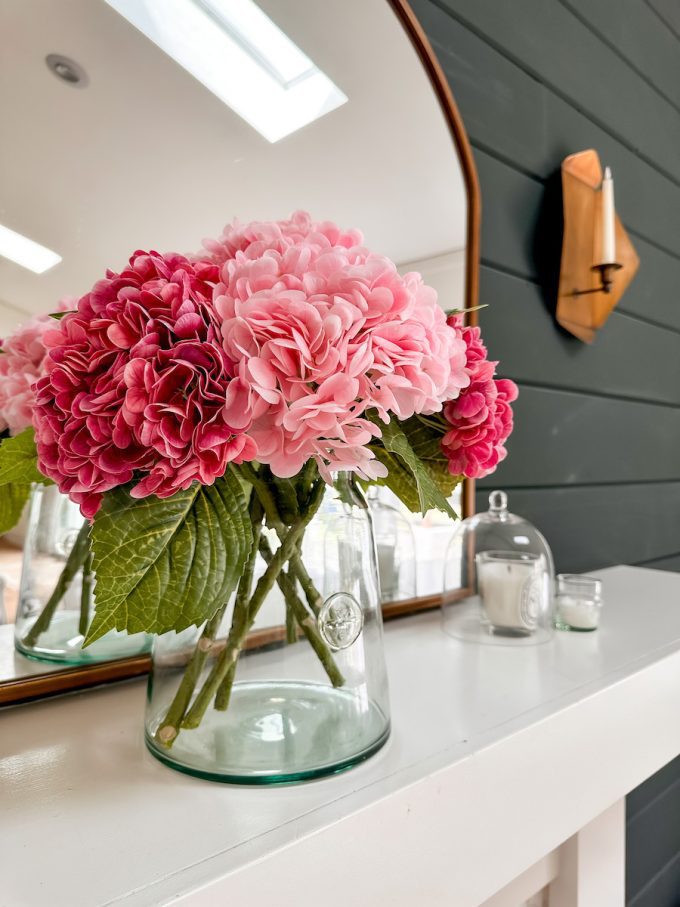 Hydrangea Wreath Supplies

4 Easy Ways To Hang A Wreath On Your Door
I always get asked how I hang wreaths on our front door. After many different methods, I have found a nail is the most secure and easiest way to hang my wreath.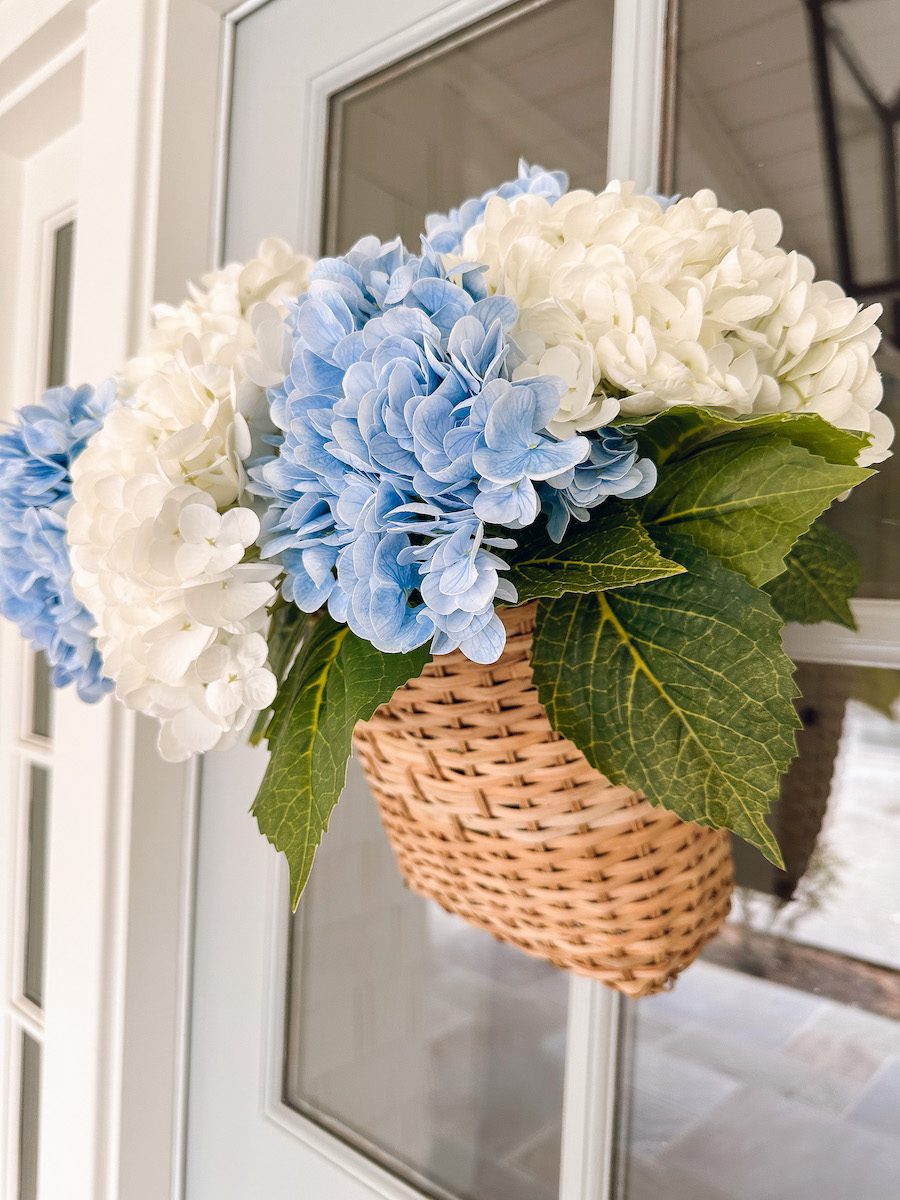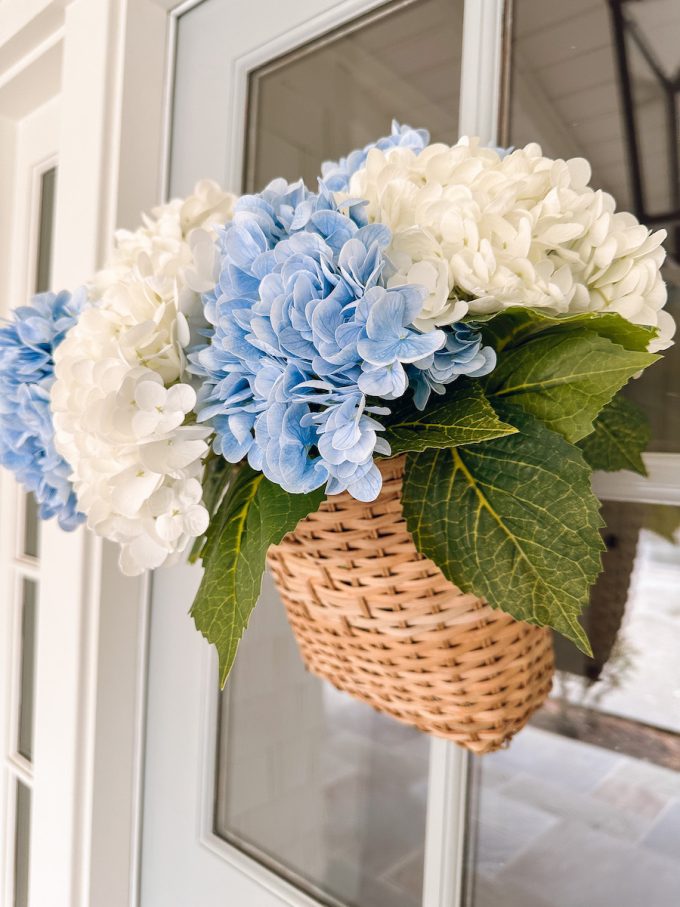 But, here are 4 ways you can hang a wreath or sign on your front door.
Ribbon looped around the wreath and nailed into the top of your door. You can see tutorial HERE.
Wreath hanger (adjustable) LIKE THIS ONE
Good old nail and hammer method
More Spring DIY Wreath Ideas
My friends are also sharing their beautiful spring wreaths today. Click the numbered link that corresponds to the photo and visit their blog for instructions and more inspo!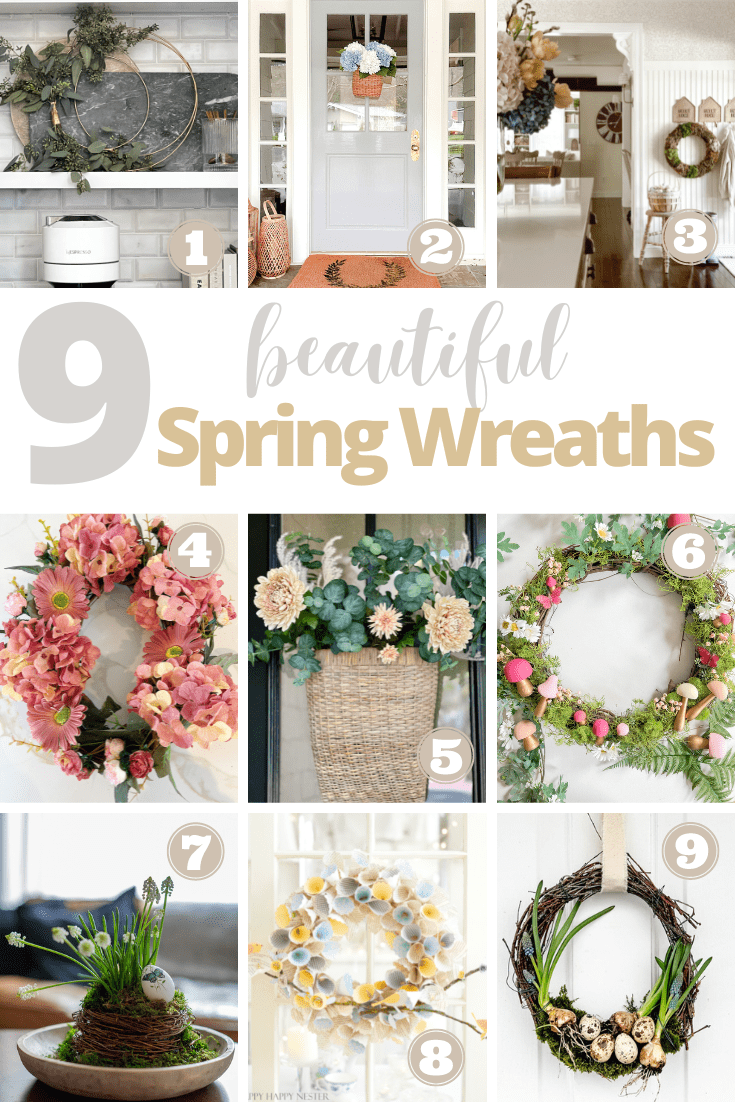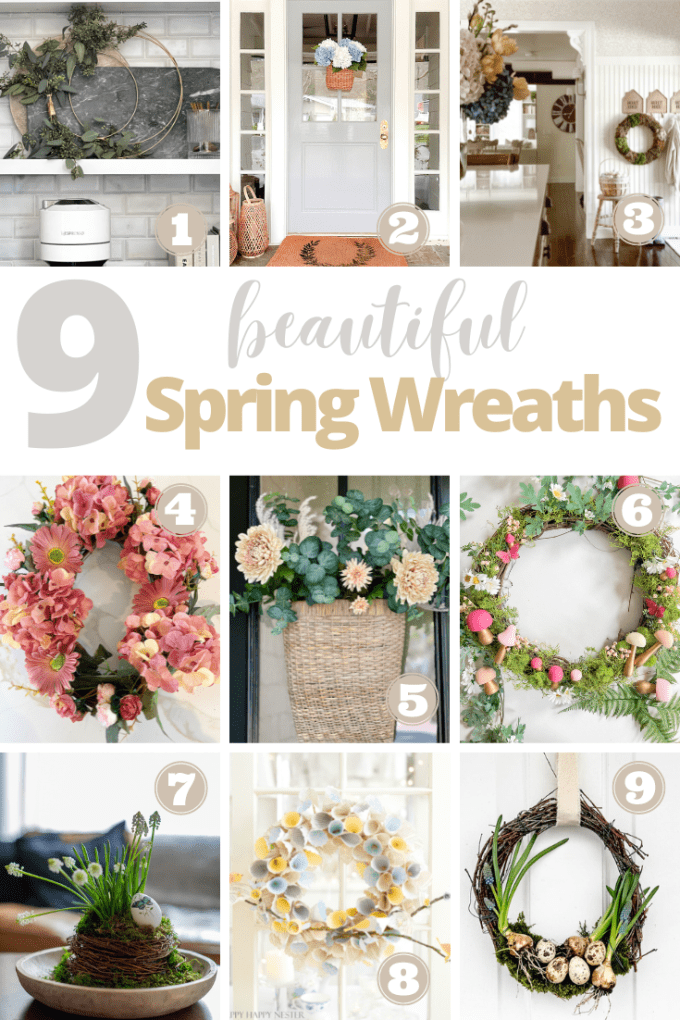 Spring Wreath Ideas From Ashley
If you loved this DIY Hydrangea Wreath, Here are some fun (and easy) spring wreath ideas you can make this weekend!