12 Best Fall Candles that make your home smell cozy for Autumn.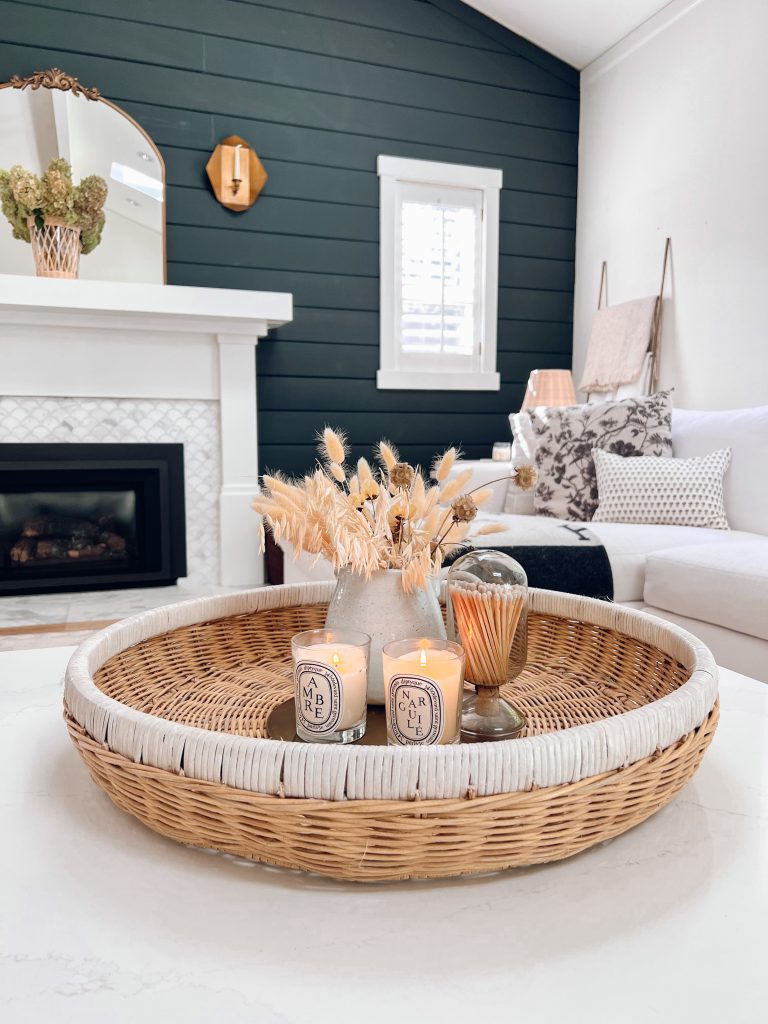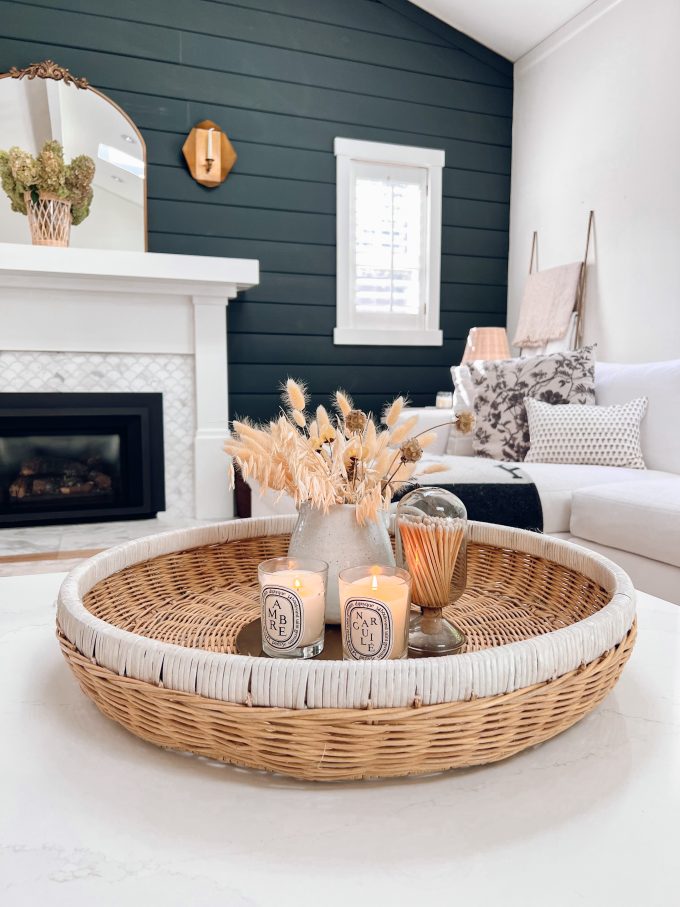 Each year I hunt down the best smelling fall candles. And I'm not talking about those cinnamon and apple scented candles that may remind you of your grandmas house. I love a good, rich smelling fall candle that evokes feelings of a cozy evening sitting by the fire.
And aside from one candle on this list, all these candles are clean burning and free from toxins. I always make sure I am choosing candles made from soy, coconut or vegetable wax and with cotton wicks. Clean burning candles may come at a higher price, but cheaper alternatives can potentially release paraffins and formaldehydes into the air.
12 Best Candles For Fall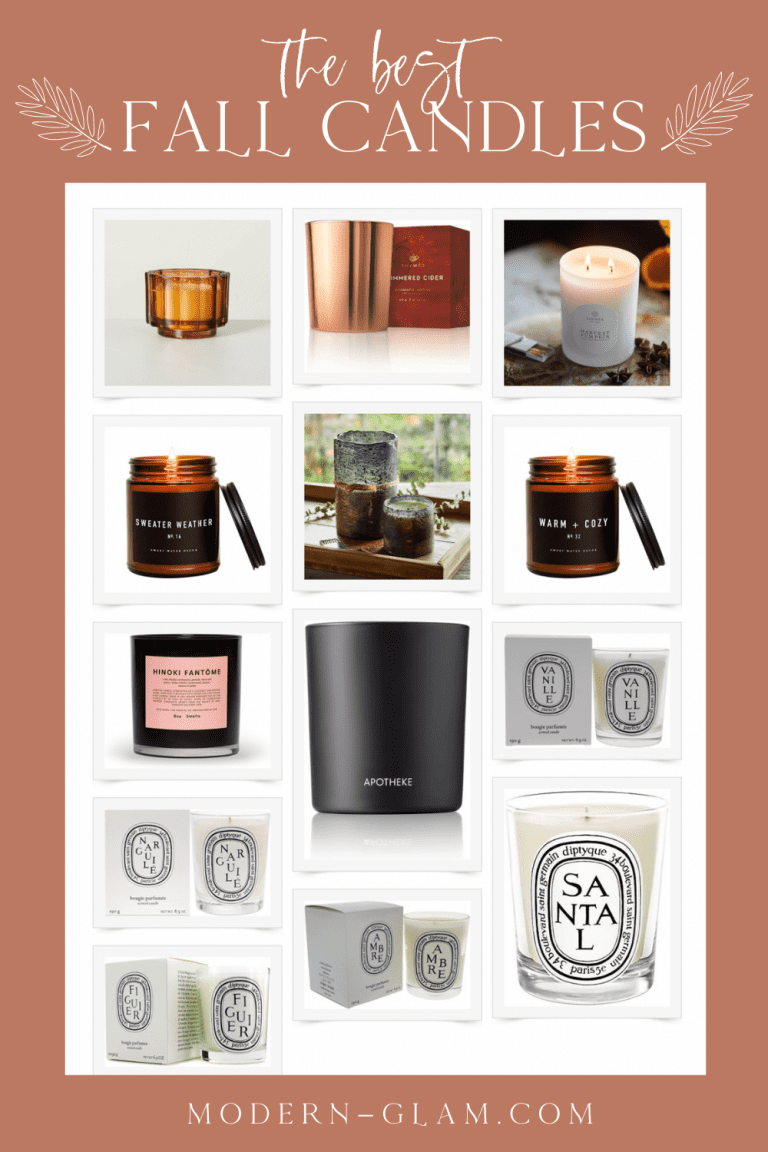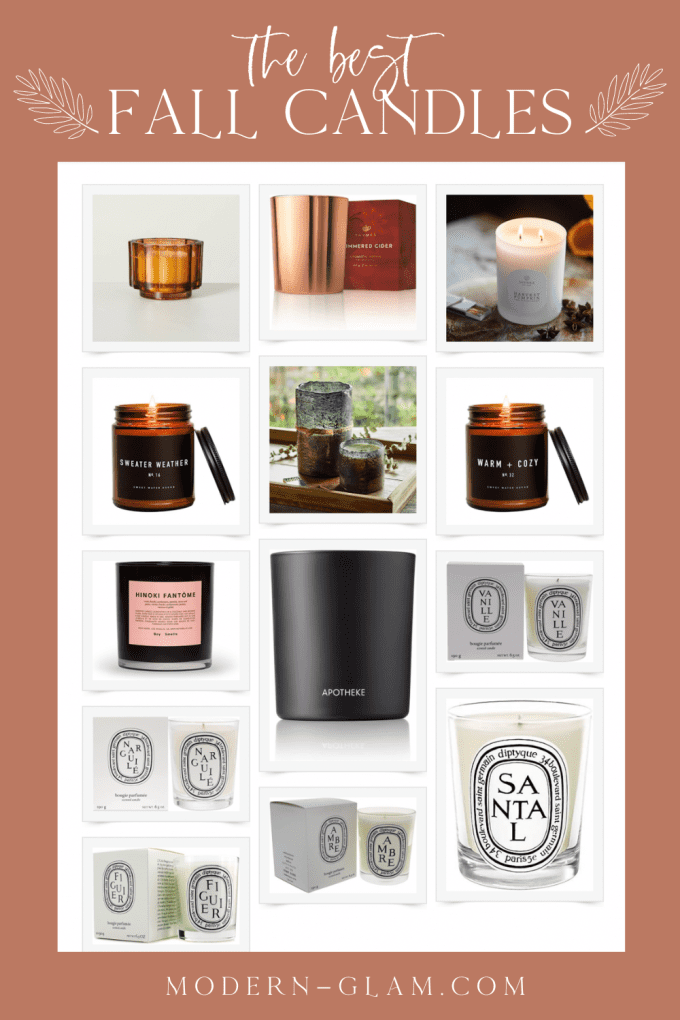 Here are my favorite best-smelling fall candles for 2022.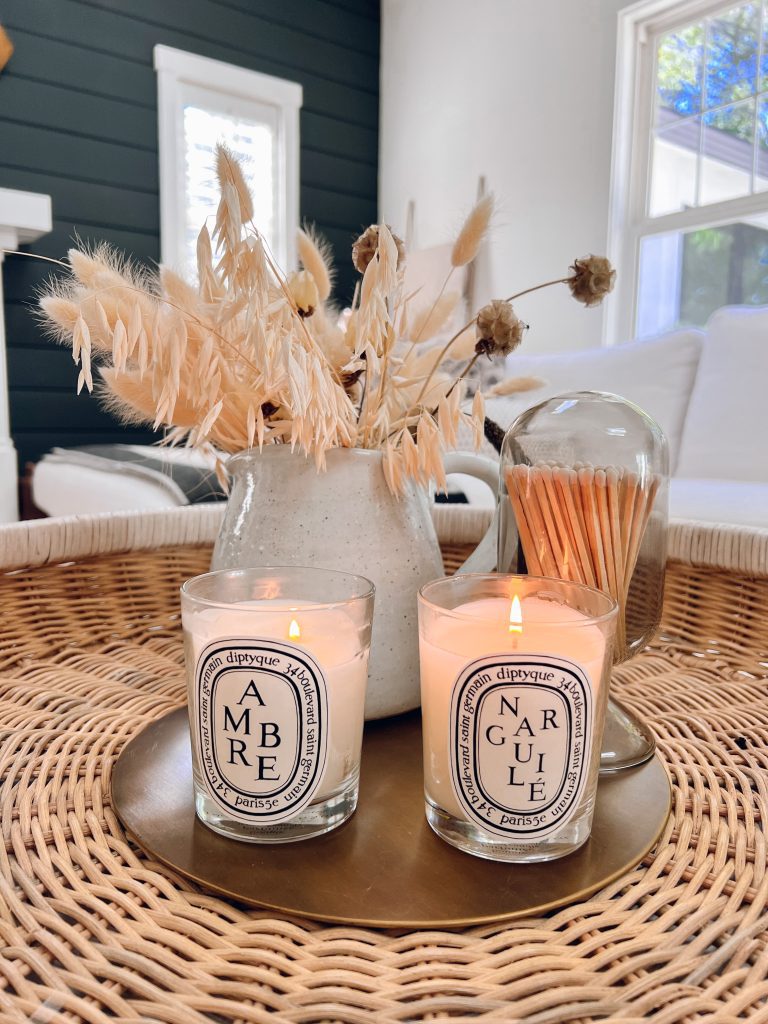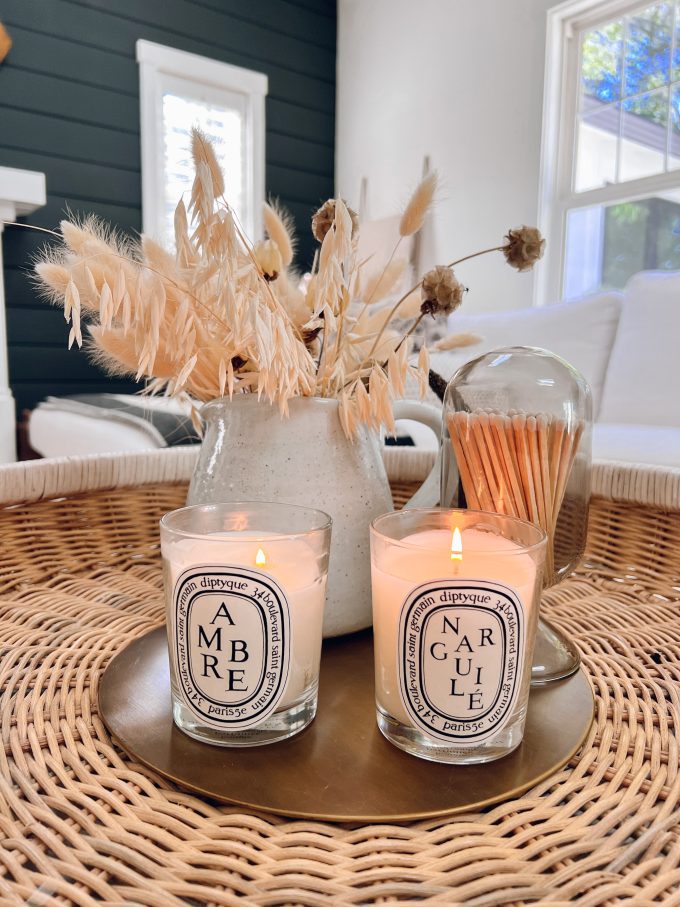 This Diptyque candle is new to me this year and I am obsessed! Sweet tobacco and vanilla combine for a scent that is reminiscent of Tom Ford's iconic Tobacco Vanille perfume. I like to burn this candle along with the Ambre Diptyque candle to cut down on the sweetness and add a bit of depth to the smell.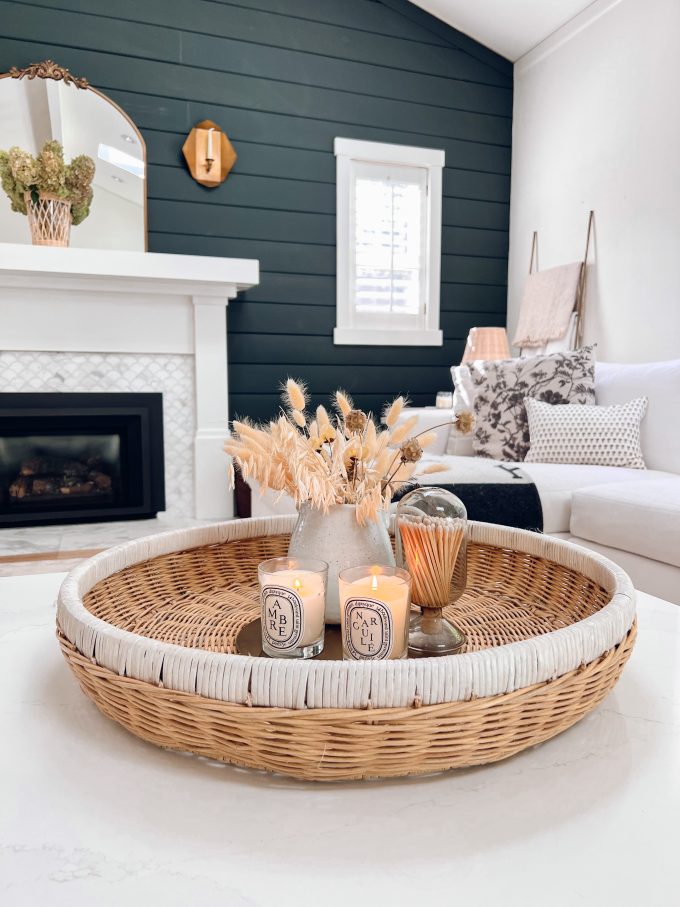 Like I said, I love to burn this next to the Narguile candle. And what I really enjoy about the Diptyque candles is how they can be used interchangeably to create a unique scent. I will talk more about some of my favorite candle combinations below.
This Ambre candle is complex and moody. According to the packaging, this candle has notes of woods, vetiver and patchouli enhanced with mysterious incense, tonka bean and spices. It's the perfect candle for fall to add a richer scent to your home that isn't too sweet.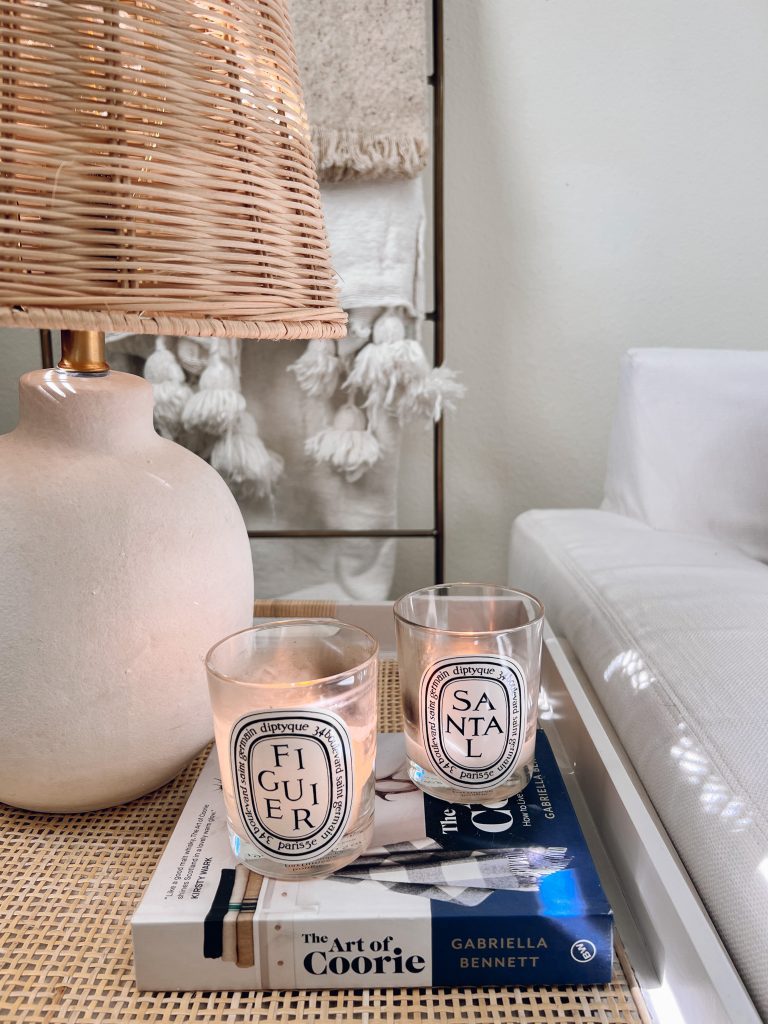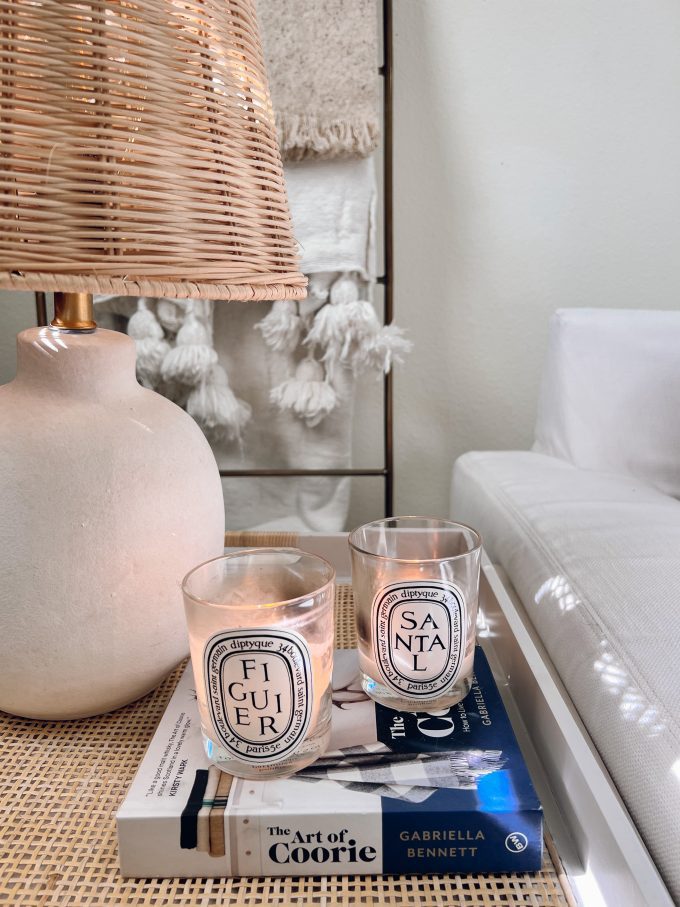 One of my favorite candle combos is this duo. Diptyques Fig and Santal candles burned together in the same room gives off a beautiful layered scent. The fig offers a fresh, green and slightly sweet aroma. While the sandal grounds this scent and adds a complexity that can't be found from any other single candle. Let me know if you try these two together!
4. Agape Candles "Pumpkin Chai"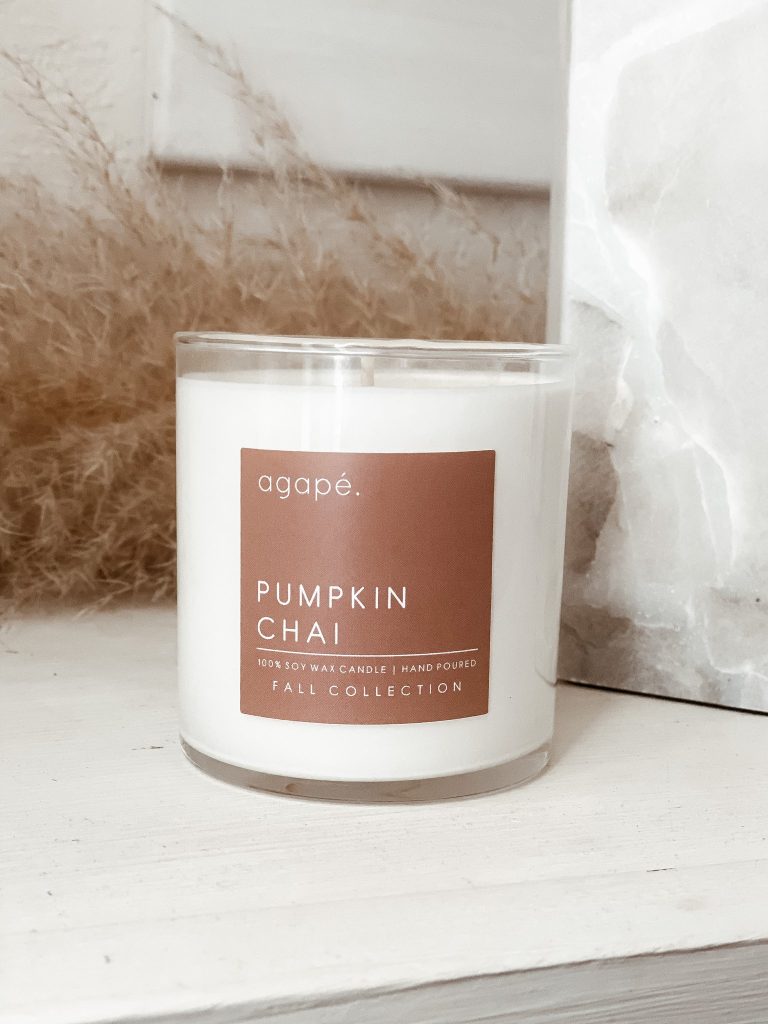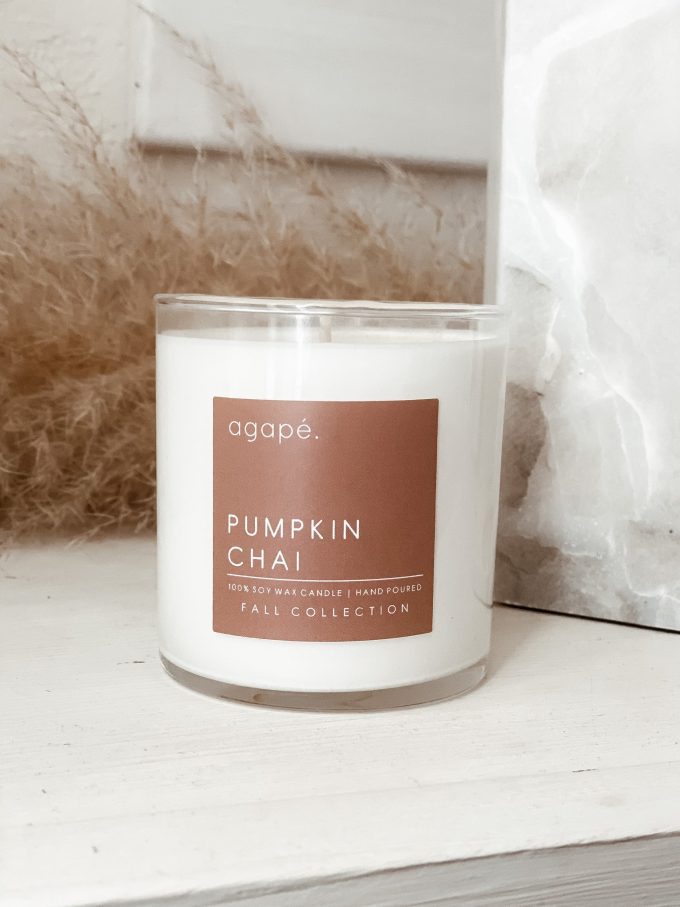 Pumpkin and chai spices make this a candle that I can't keep in stock in my shop, Flaunt. Customers love this classic fall scent. But it isn't overly sweet. The spices are what set this pumpkin candle aside from the rest.
Woody, warm spices and a touch of citrus make this one of the best fall candles at a great price. Clean burning and filled with all your favorite fall scents. You can find it at my shop or online.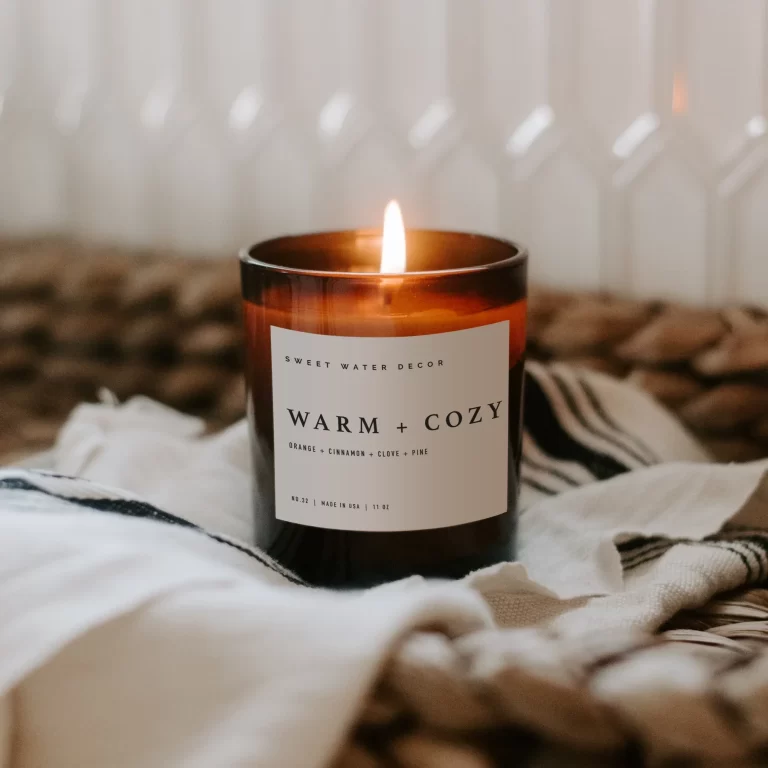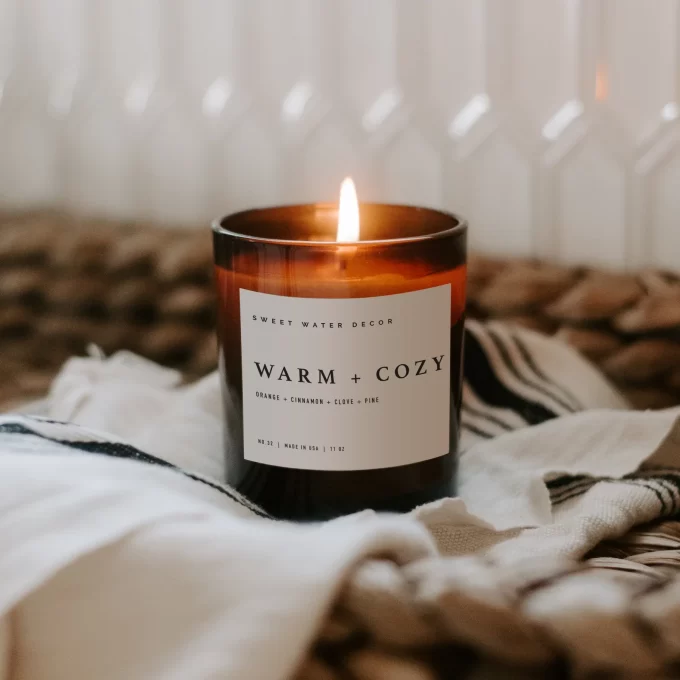 Another favorite candle in my shop is this Warm + Cozy scent. Citrusy with clove and a hint of pine, this candle is great for those that don't love pumpkin. This candle definitely reminds me of Thanksgiving.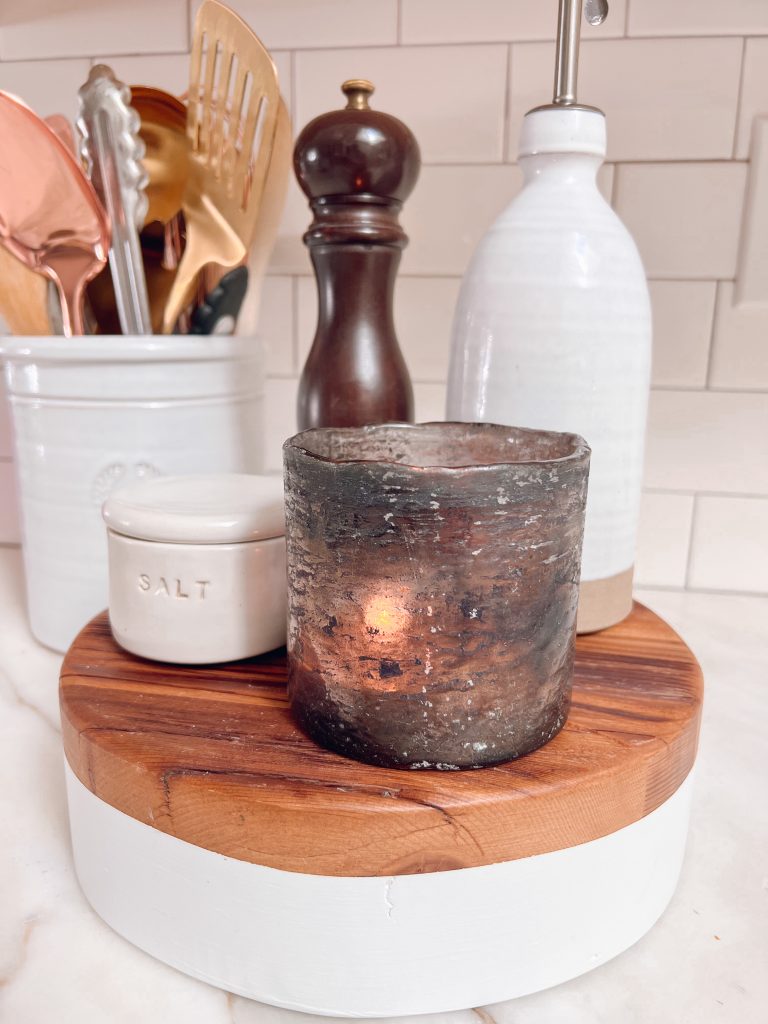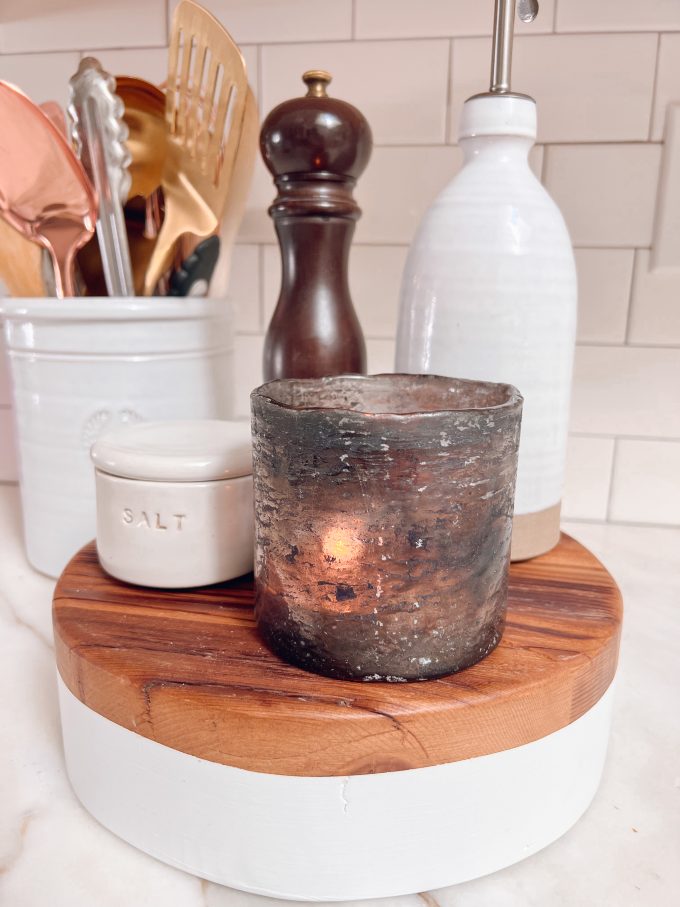 Rum, incense, tobacco, vanilla and spices combine to create a beautiful scent that evokes feelings of coziness and warmth. Shop it HERE.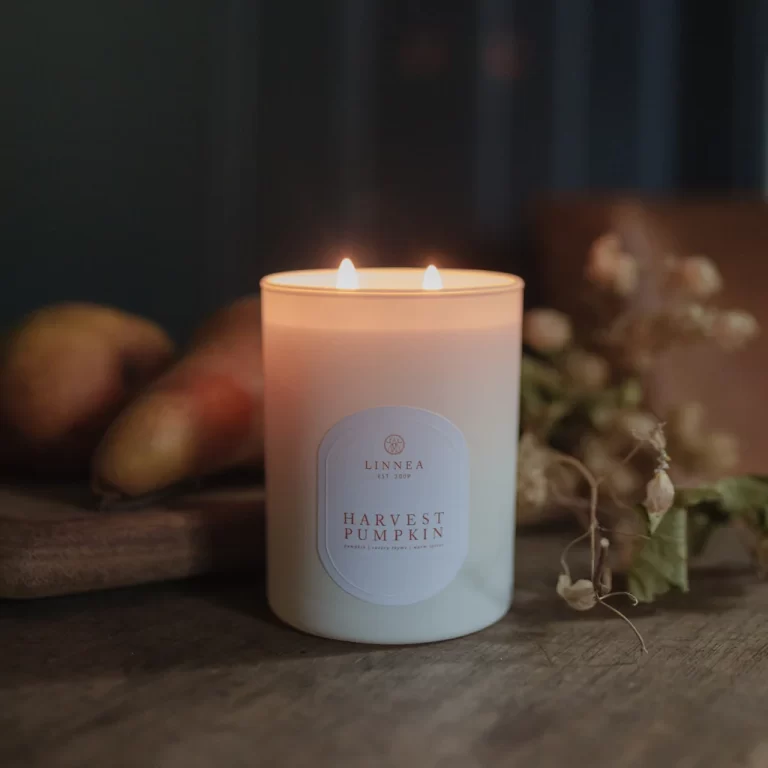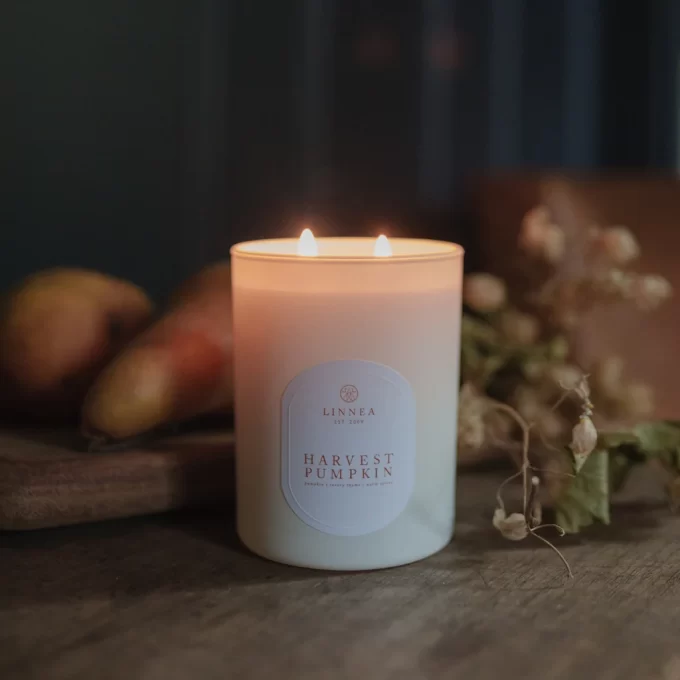 If you are looking for a classic pumpkin candle, this one is it! Not too sweet, this harvest pumpkin candle is the best pumpkin and spice scent for fall.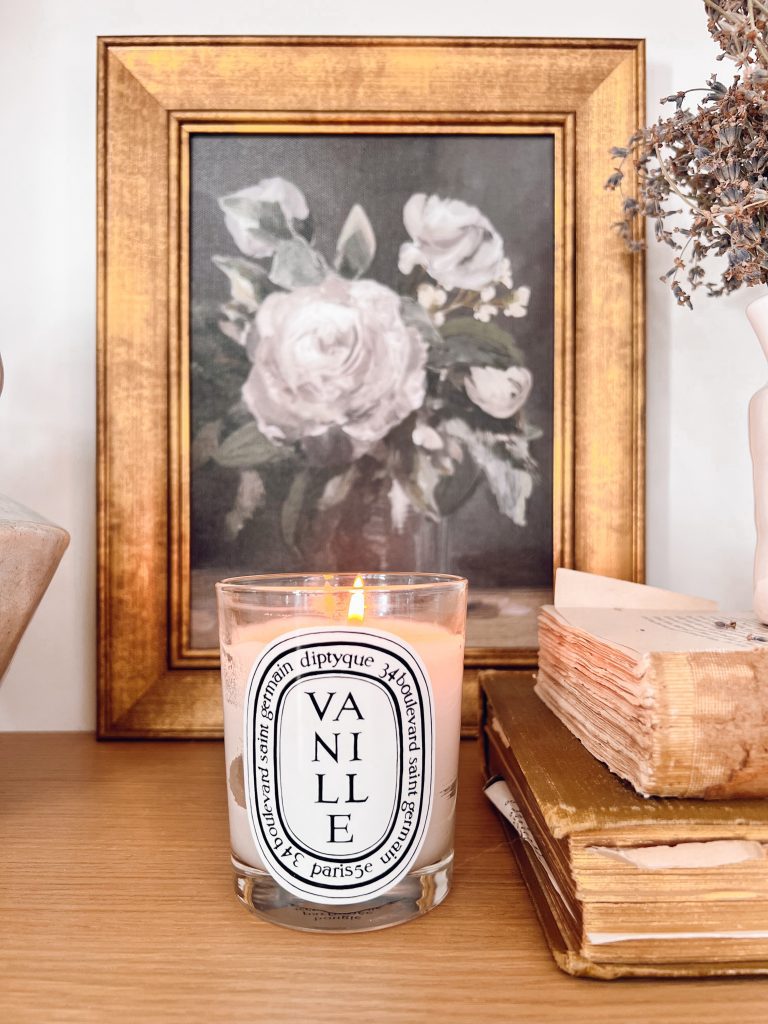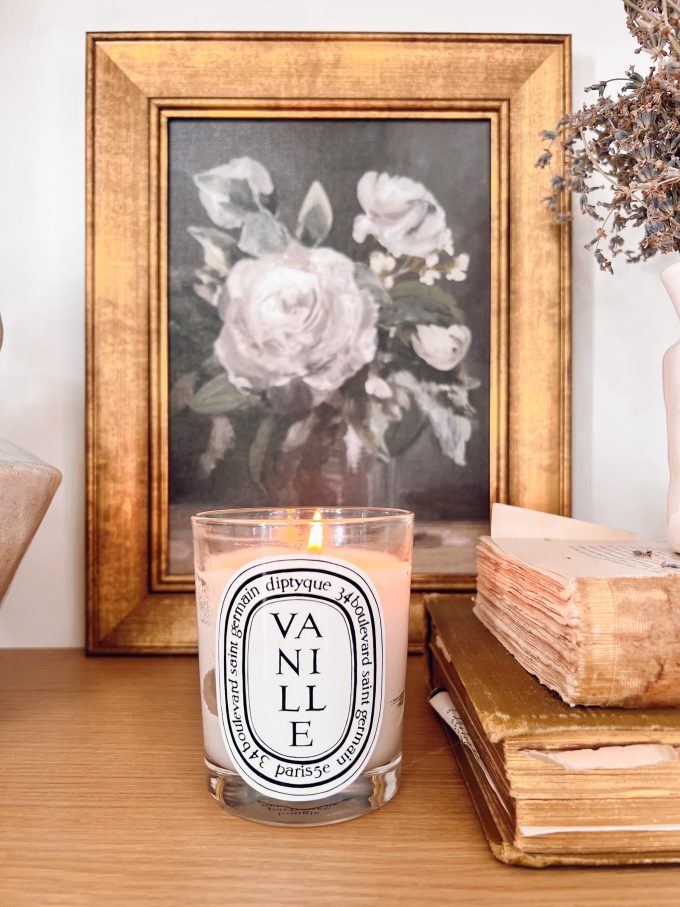 This Diptyque candle is not as well known as others, but I love the sweet, spicy scent that layers perfectly with more earthly smelling candles.
What I love most about combining scents is how you can personalize your space to fit your mood.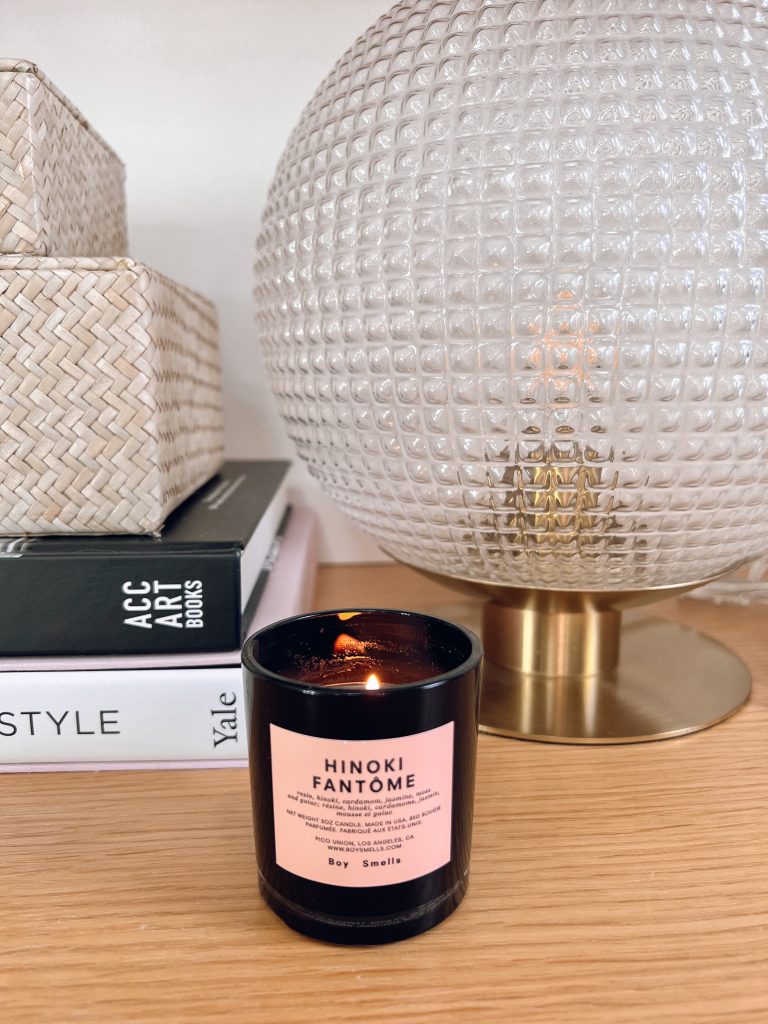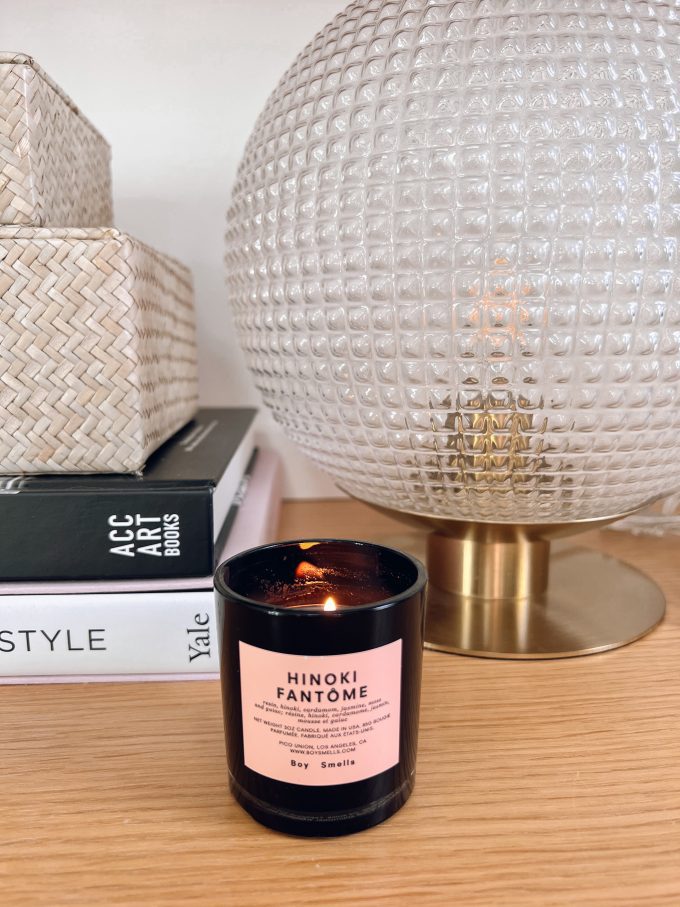 Boy Smells candles are new to me and I have fallen in love with Hinoki Fantome. I usually burn this in our bedroom because it reminds me of a high end hotel, but this scent is clean with a musky spiciness to it that feels perfect for fall.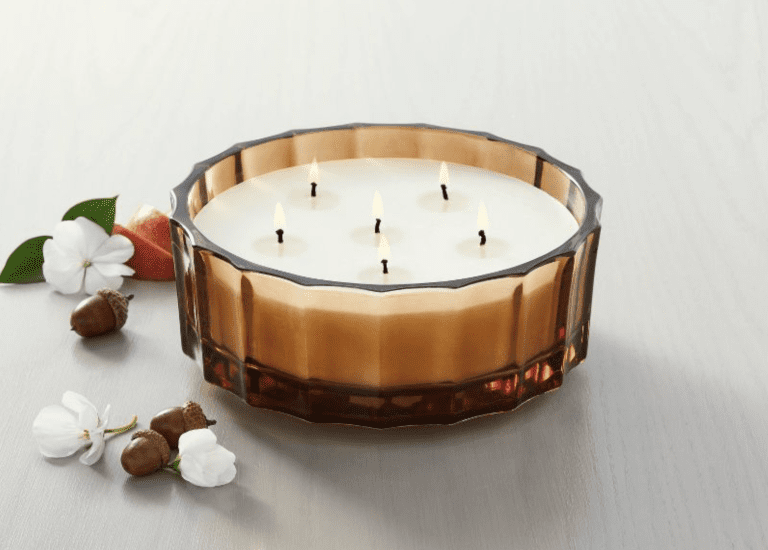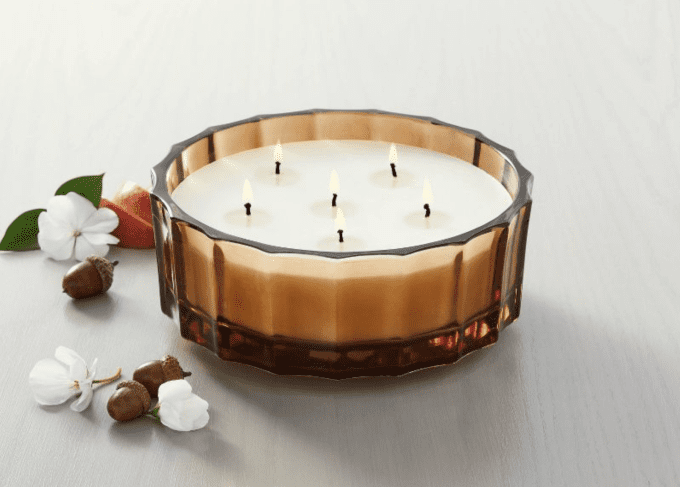 I normally only buy clean-burning candles, but every once in a while I get pulled in to the force that is Target. I purchased this candle more for the vessel than the scent at first. But once I lit this in the kitchen, I loved it!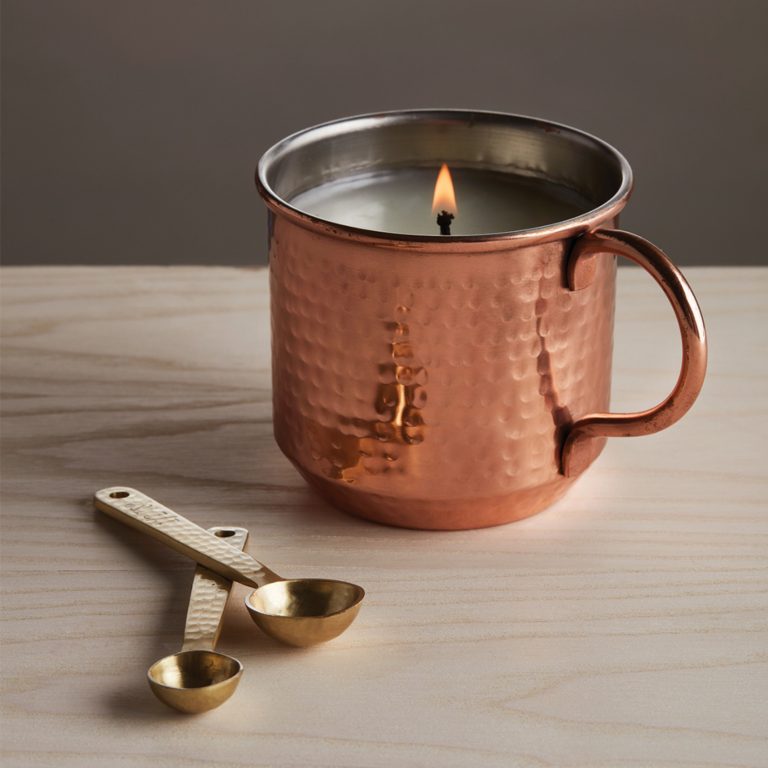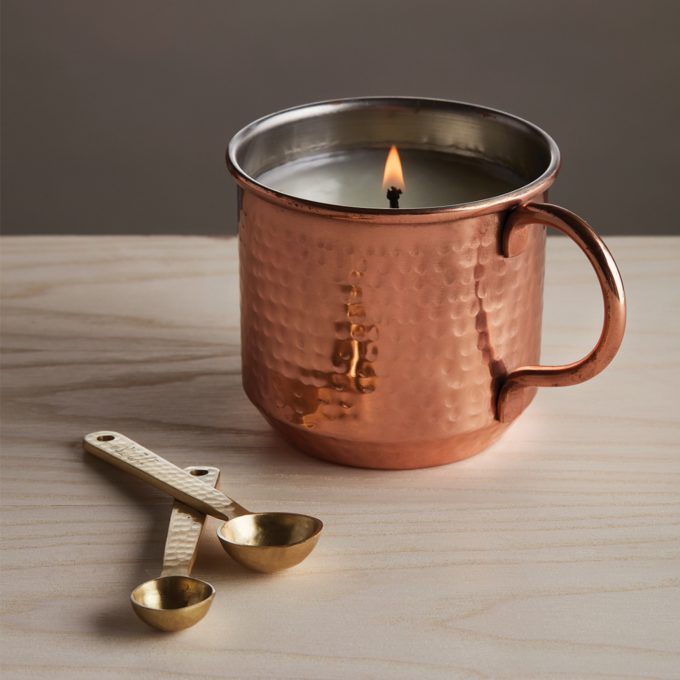 I LOVE burning this in the kitchen. This candle smells exactly like warm spiced cider and gives me all the fall feels! Bonus points that this candle is offered in a cute copper mug. Perfect for the kitchen and you can reuse the mug after the candle is done being enjoyed.
Be sure to read my tips for How To Reuse Your Candle Vessels to get the instructions for cleaning out your candle jars.
Shop These Best Smelling Fall Candles:

4 Best Tips For Burning Your Fall Candles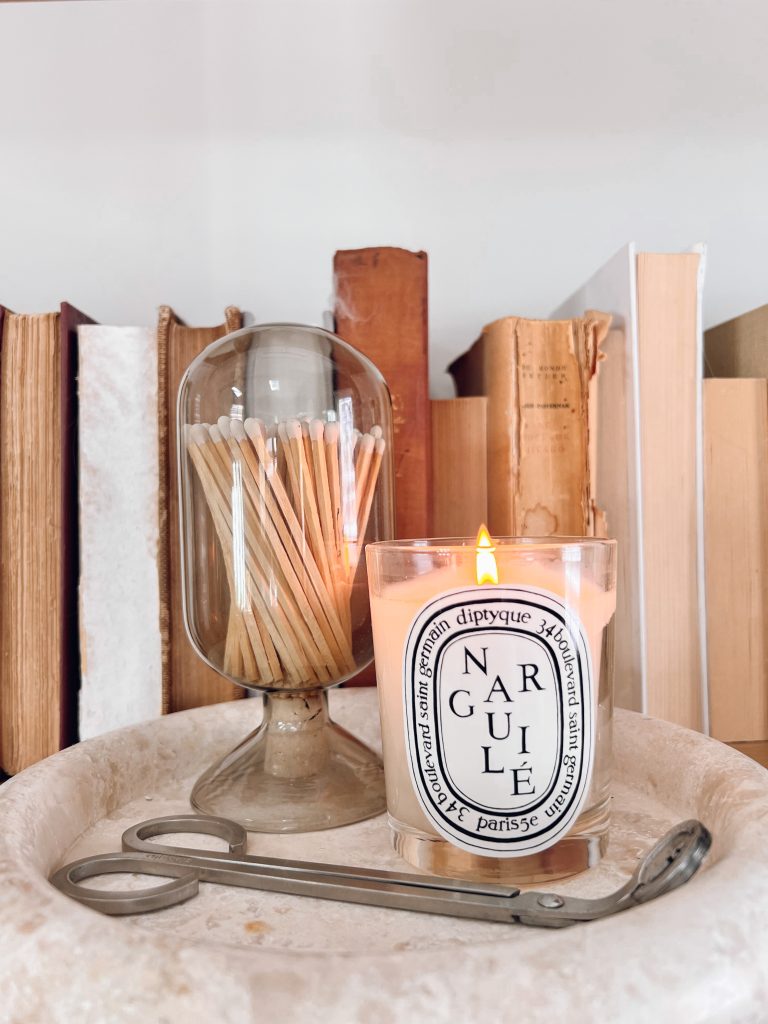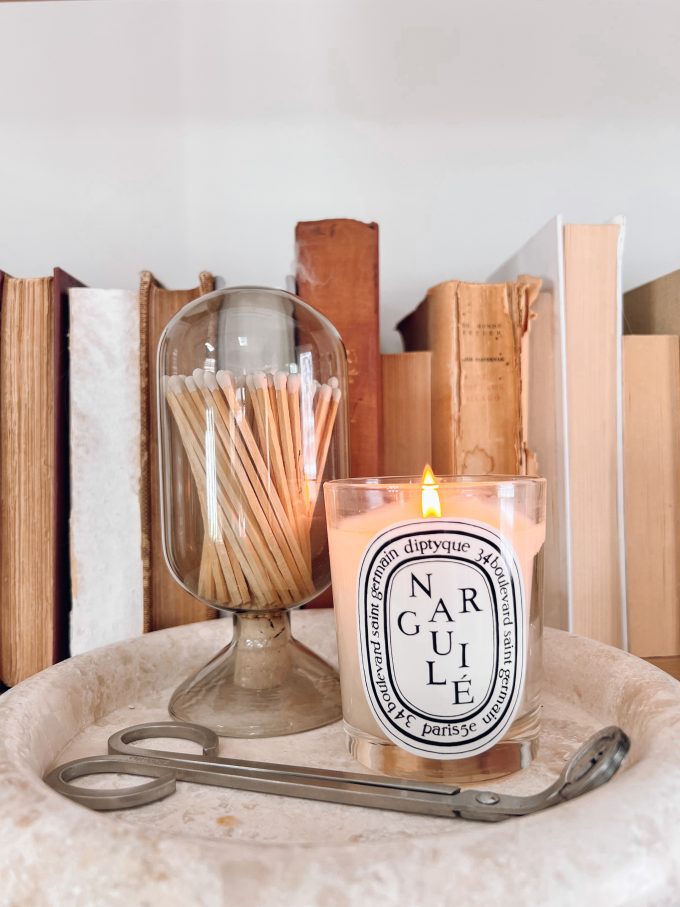 Here are a few tips for burning your candles to ensure you get the most out of your fall scents.
The first time you light a new candle, make sure you burn it for 1-2 hours to ensure an even burn and to avoid "tunneling". Do not blow out your candle until the top layer has completely melted.
Trim the wick every time before lighting your candle. Keeping the wick trimmed to 1/4″ length prevents the flame from burning too tall and hot.
Keep your flame away from moving air like from an open window or air vents.
Do not burn for more than 4 hours at a time. The scent that is given off from a candle is a result of the melted wax. So even after you blow out your candle, your candle will still give off scent until the wax hardens.
If you liked this post, check out these other ideas:
Simple Fall Decorating Ideas in the Kitchen