I have a quick and simple Valentine's Day DIY banner that will help you decorate your mantel or front door. I love the look of vintage book pages. And combined with classic heart doilies, it is a match made in heaven!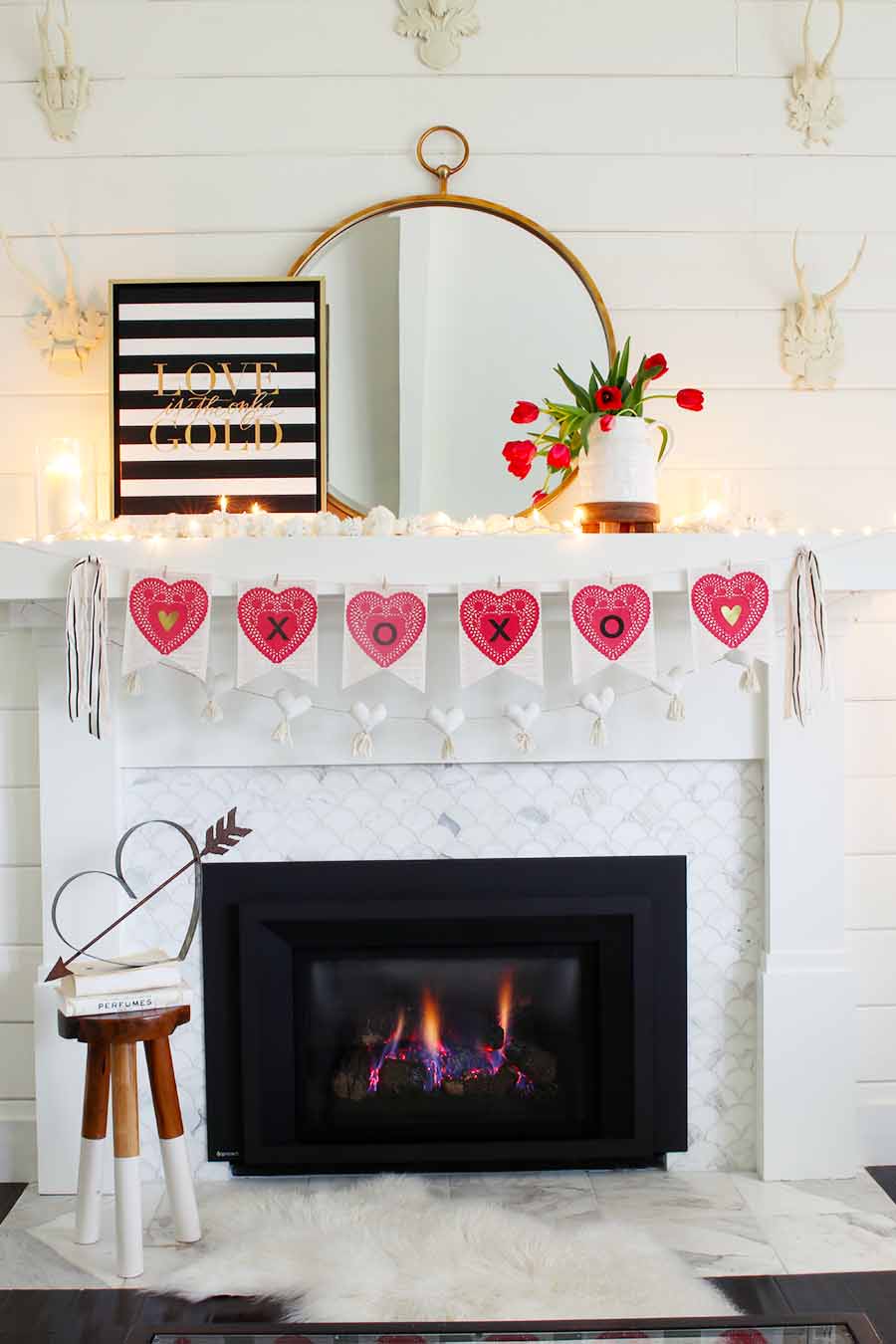 I love to add pops of red for Valentine's day, don't you? Read along to see the easy steps to make this DIY Valentine's Day book page banner for your mantel decorations!
DIY Valentine's Day Book Page Banner Supplies
For this project, I wanted to create a vintage feel. So, I downloaded copies of some vintage French book pages. By doing this search on google, I found so many to choose from! I printed them out at home using my color printer onto cardstock paper.
You could also use an old book if you have any on hand that you don't mind losing a few pages out of.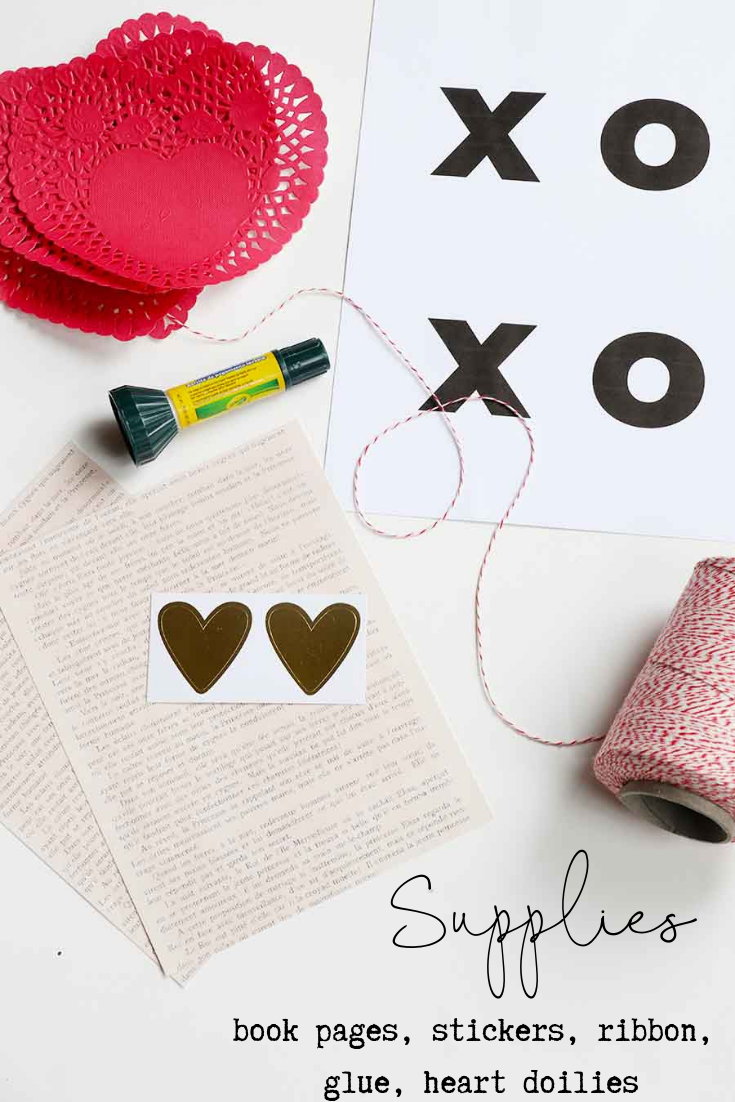 Here is a full list of supplies you will need to create this DIY Valentine's Day book page banner:
book pages (vintage as above or from an old book)
ribbon (for garland and to create tassels)
heart doilies
glue
stickers or embellishments
X O X O letters
How to Make DIY Valentine's Day Book Page Banner
Step 1
The first step is to gather you book pages. Whether you choose to use some you already have on hand from an old book, or print out some vintage copies, you will need 6 pages total.
Trim your pages to the size according to how big your doily is. For reference I used pages that were 6″x9″ once they were trimmed.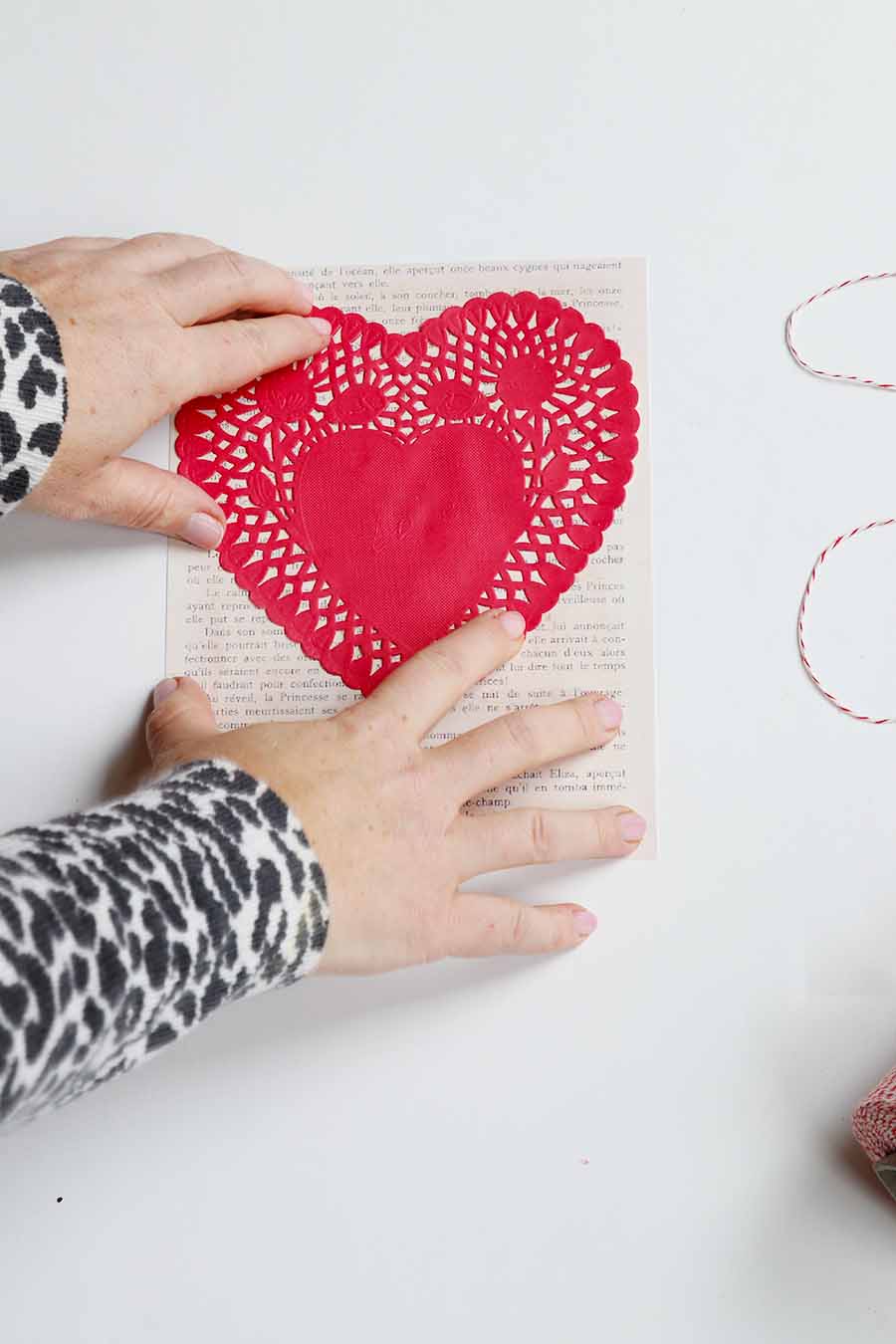 Using the glue, attach the heart doily to the book page about 1″ from the top. I used my kids glue stick and it worked perfectly! Because the doily is thin, there isn't very much glue required.
Step 2
Next you will cut the bottom of the paper to your desired bunting shape. I chose to use a flag shape, but you could do a triangle or simply leave it as a rectangle shape.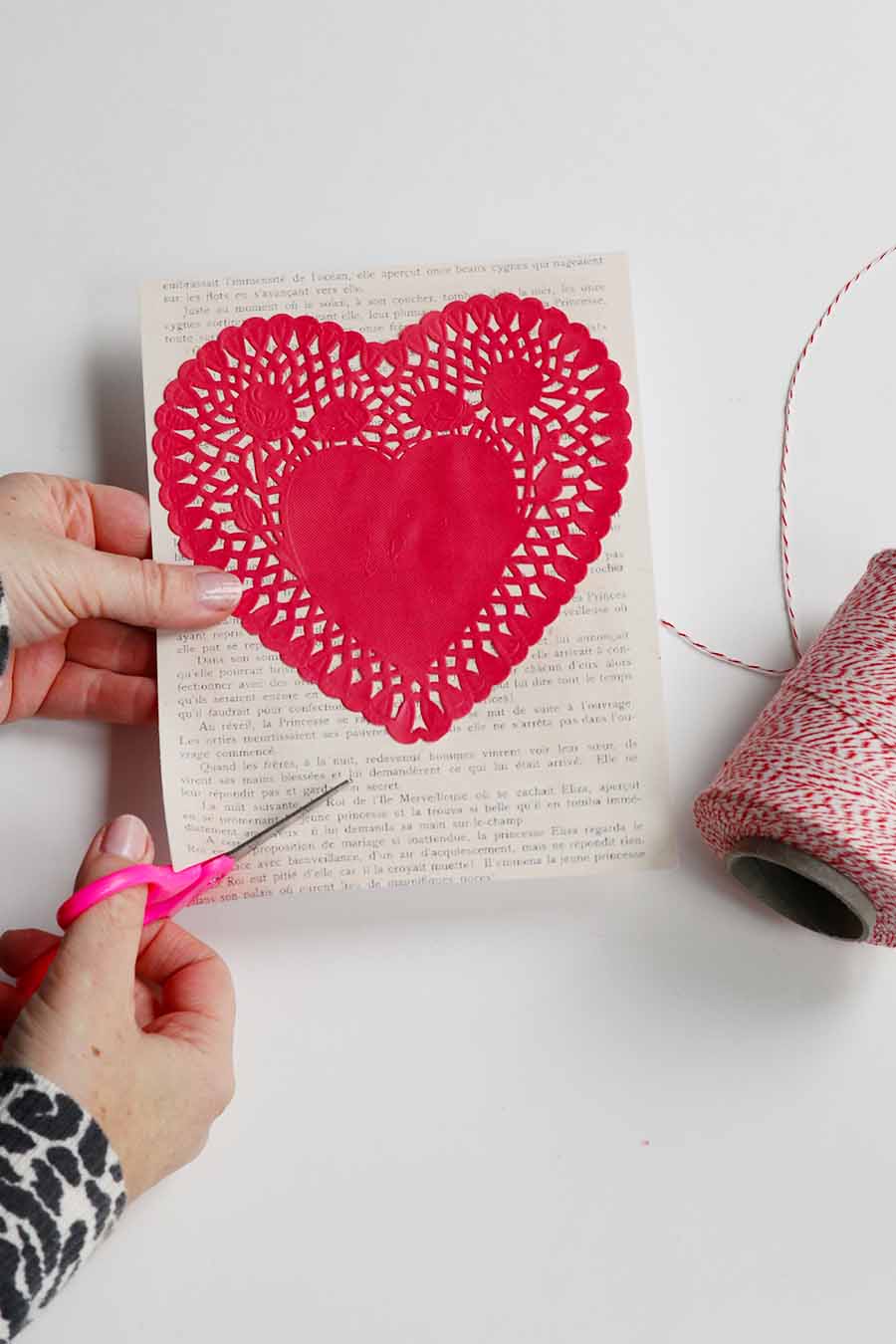 Using scissors, start at the corner and cut up towards the middle. Repeat on the other side. To keep all of the buntings uniform, use the first one as a template for the pieces.
Step 3
Now, it's time to embellish your bunting. I chose to use the phrase XOXO for my banner. Although you could use any of the popular Valentine's Day phrases! I also used 2 gold stickers on the end pieces.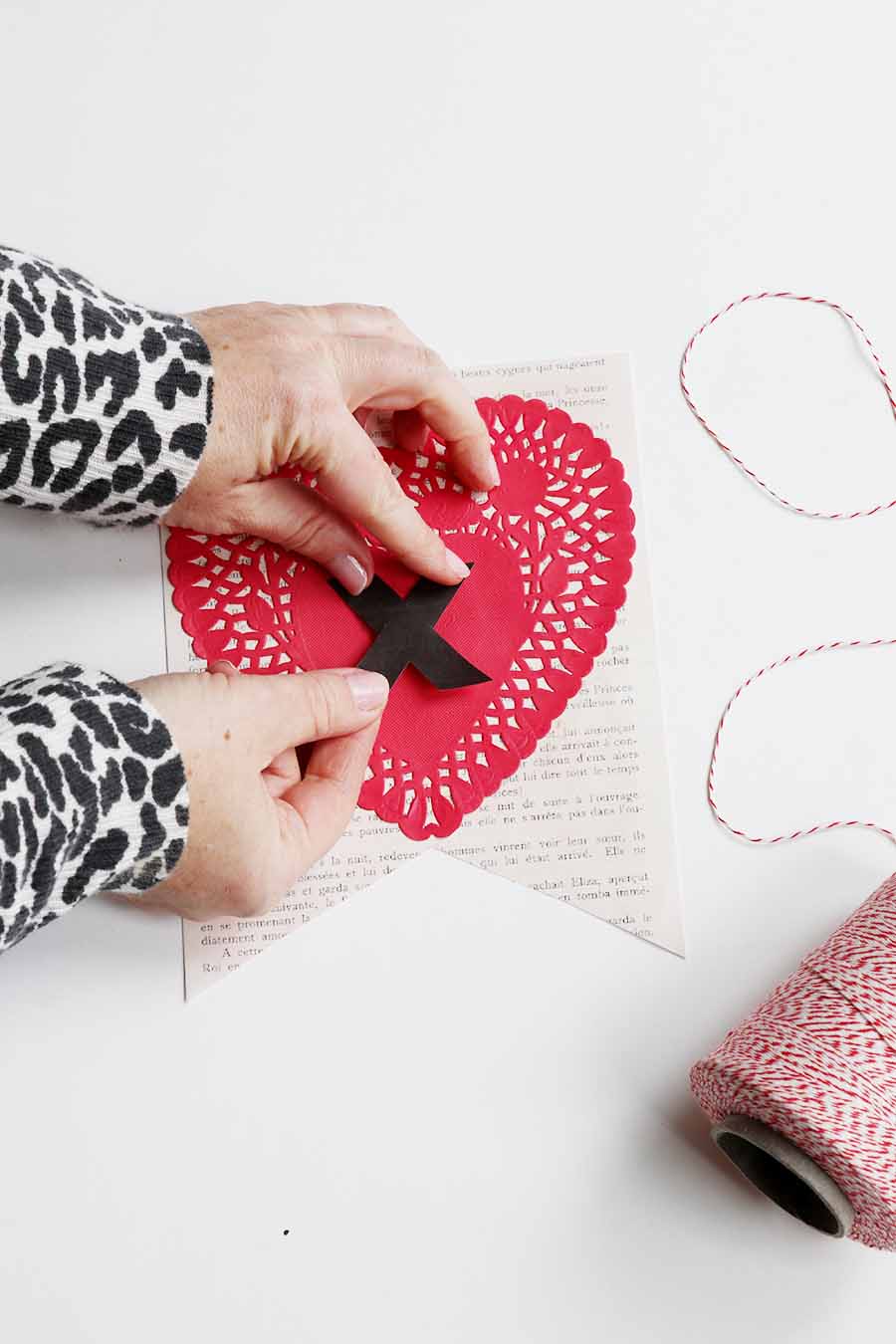 To create the XOXO letters, I simply printed out the letters and cut them out using scissors and a little patience. You could also very easily use a sharpie and write out your own saying! Another great idea would be to use letter stamps. I love that look too!
DIY Valentine's Day book page banner Assembly
Now that all your pieces are put together, it's time to hang your banner! String ribbon across your mantel and attach the bunting pieces using mini clothespins. You could also very easily tape the bunting flags on.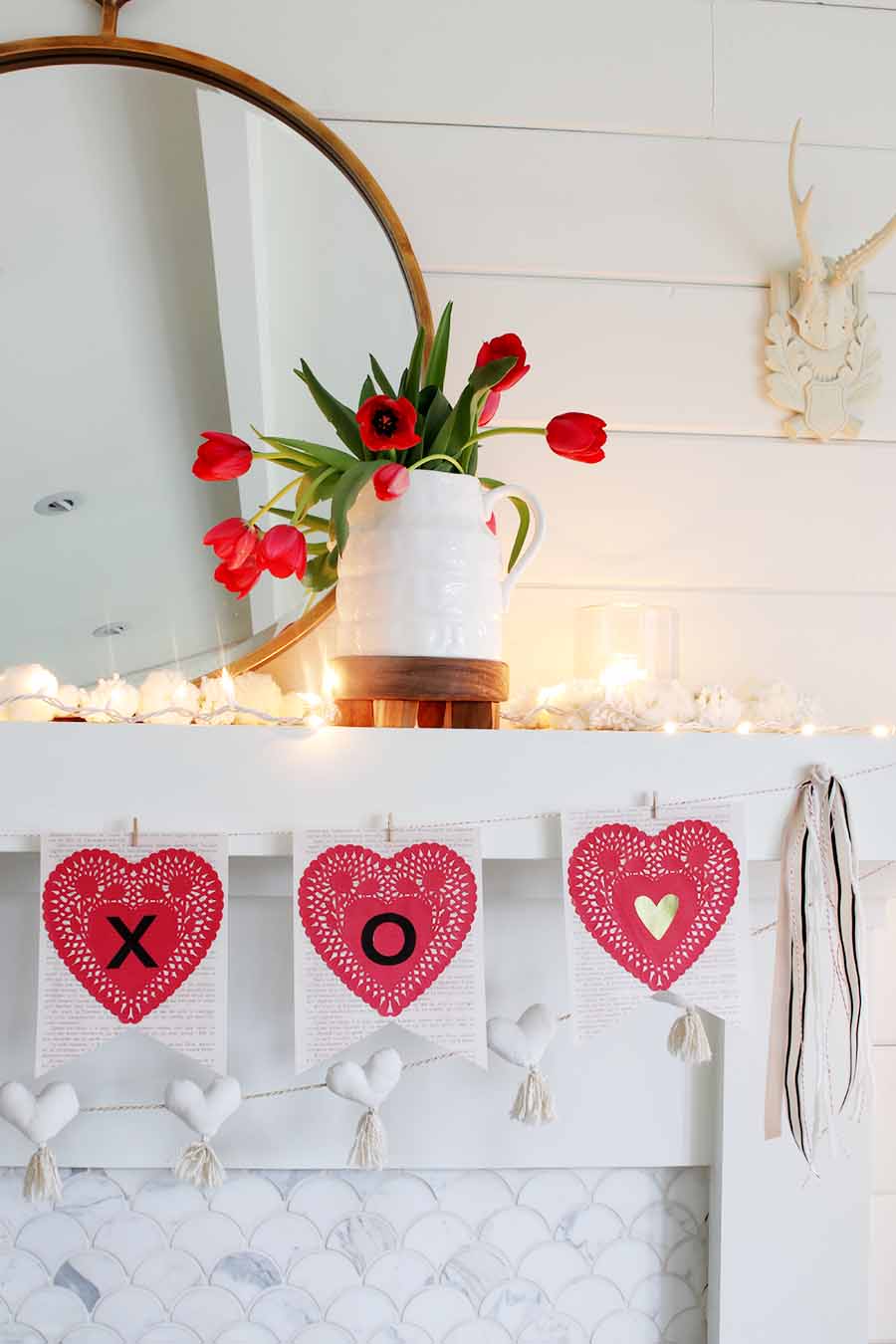 To finish this project, I created a ribbon garland using left over ribbon from Christmas packages! I took about 6 strands of string and ribbon, tied them together and attached to the ends of the Valentine's Day banner. This is totally optional but it's such a fun way to add texture and interest!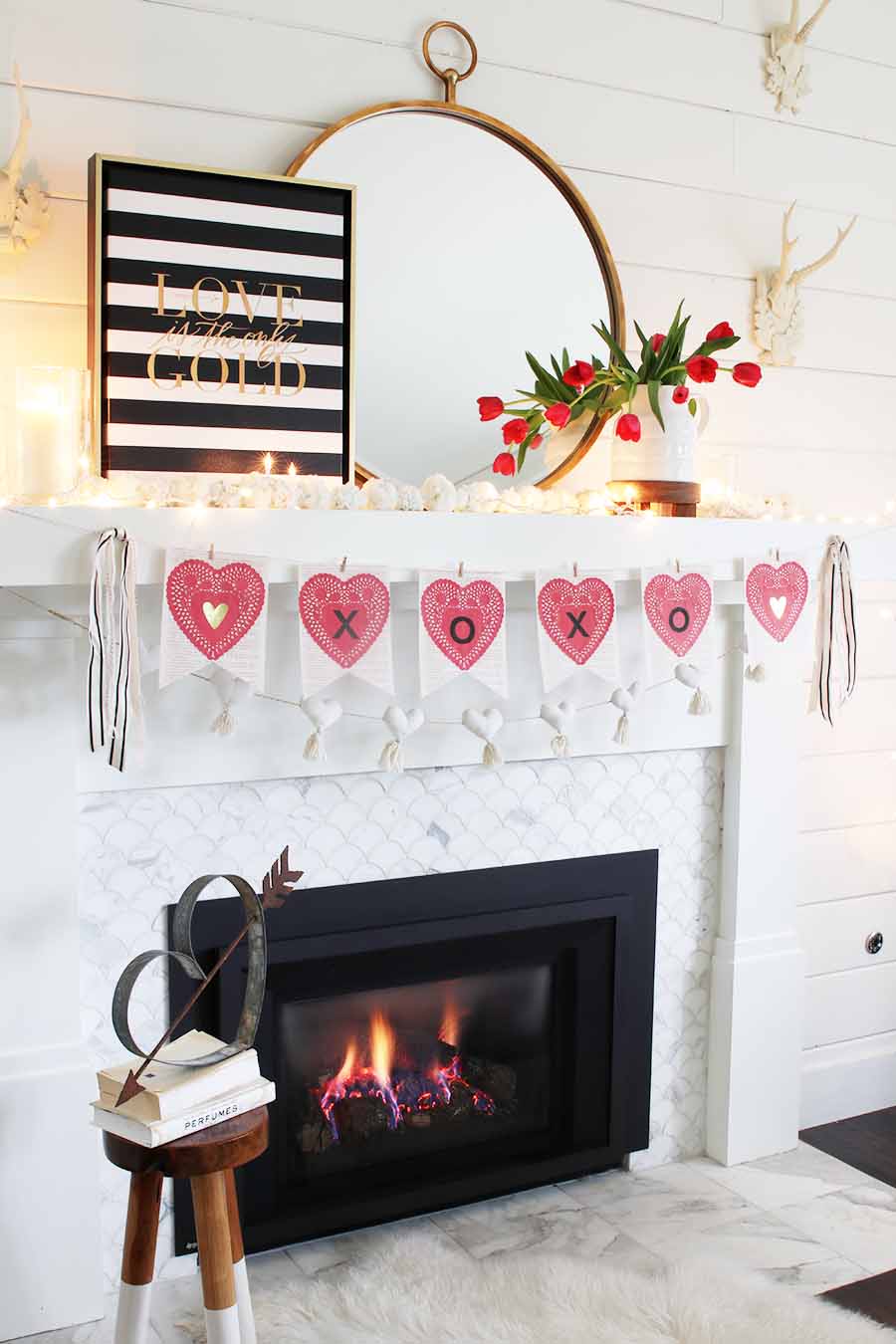 Here are a few other mantel decorating ideas you may enjoy
More Valentine's Day DIY Projects
I'm joining 5 of my friends today in sharing some fun and easy DIY projects. Be sure to visit these amazing ideas and comment which one is your favorite!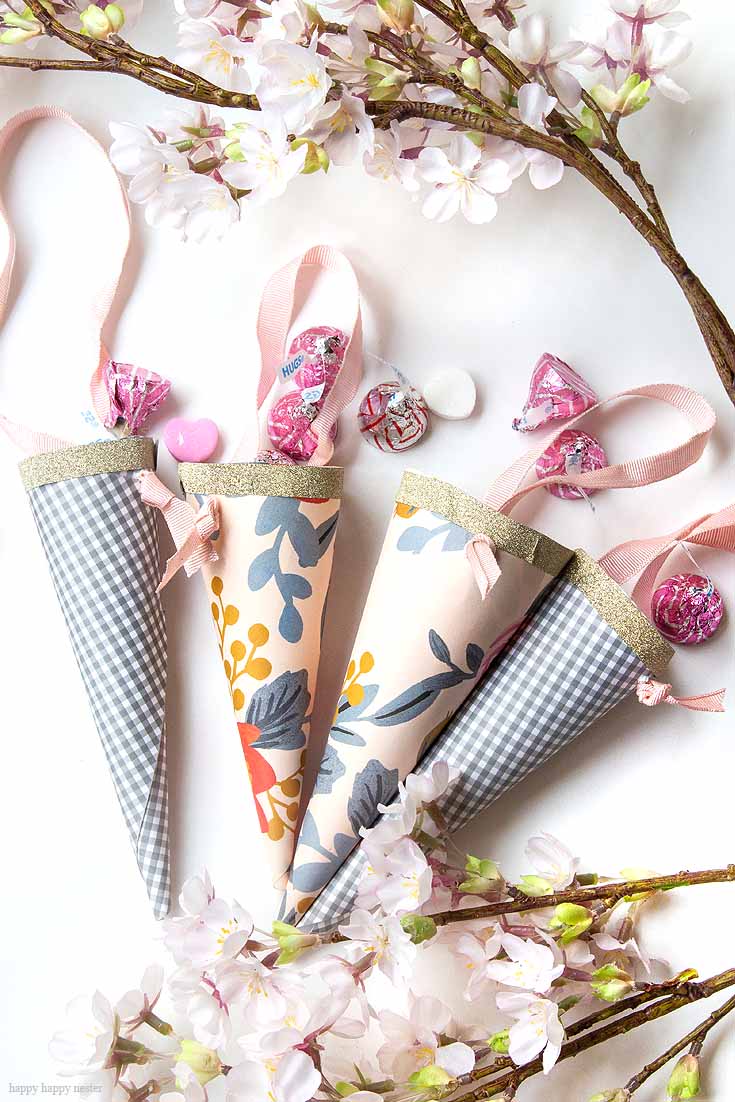 Learn how to make easy paper cones for treats for Valentine's Day this year. This easy DIY from Janine over at Happy Happy Nester is so cute and I love it for Valentine's Day gifting!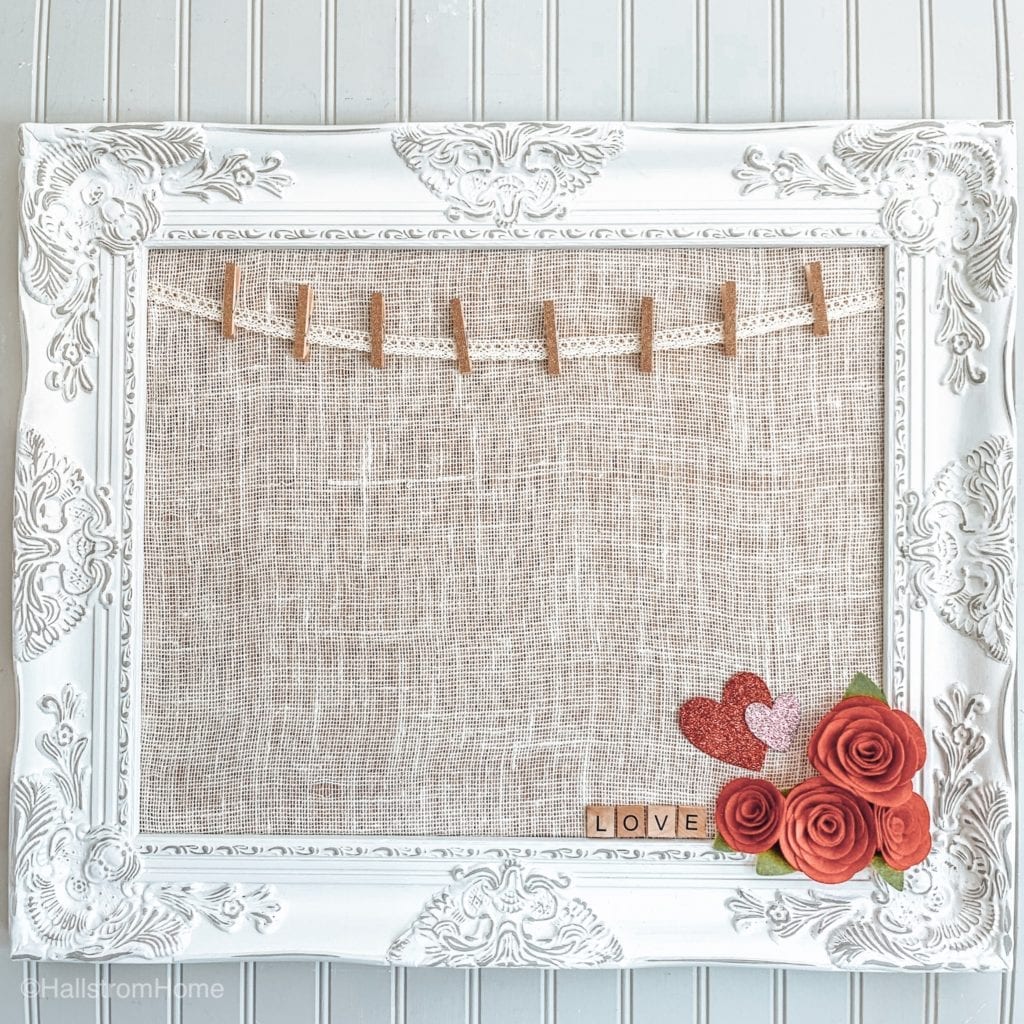 Rhonda from Hallstrom Home shows you how to make a fabric covered bulletin board for Valentine's decor! What a fun idea and perfect for hanging the kids art projects!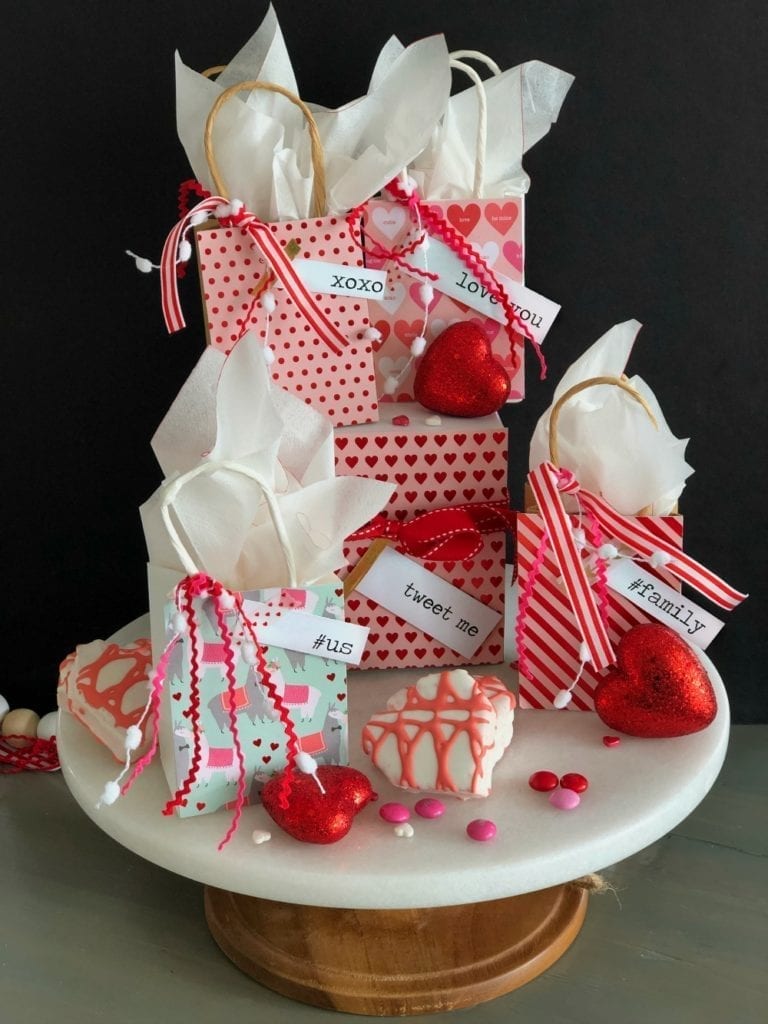 My sister, Jen from Tatertots & Jello always has the best ideas! These simple Valentine's Day gift ideas with printable typewriter saying are so festive and cute!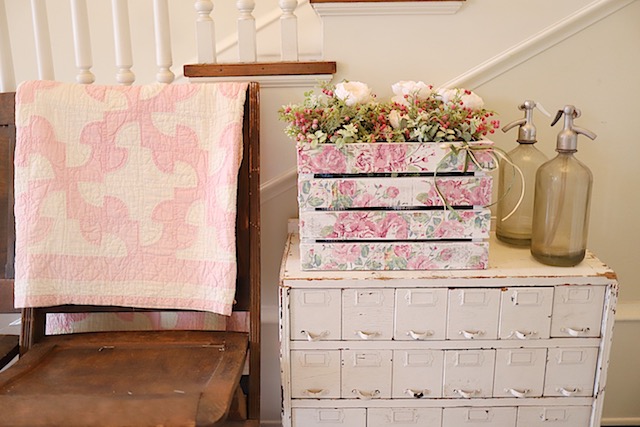 Leslie from My 100 Year Old Home created this Valentines Day decor flower holder using a wooden crate, flowered paper napkins and lots of glue! What a great DIY Valentine Decor idea!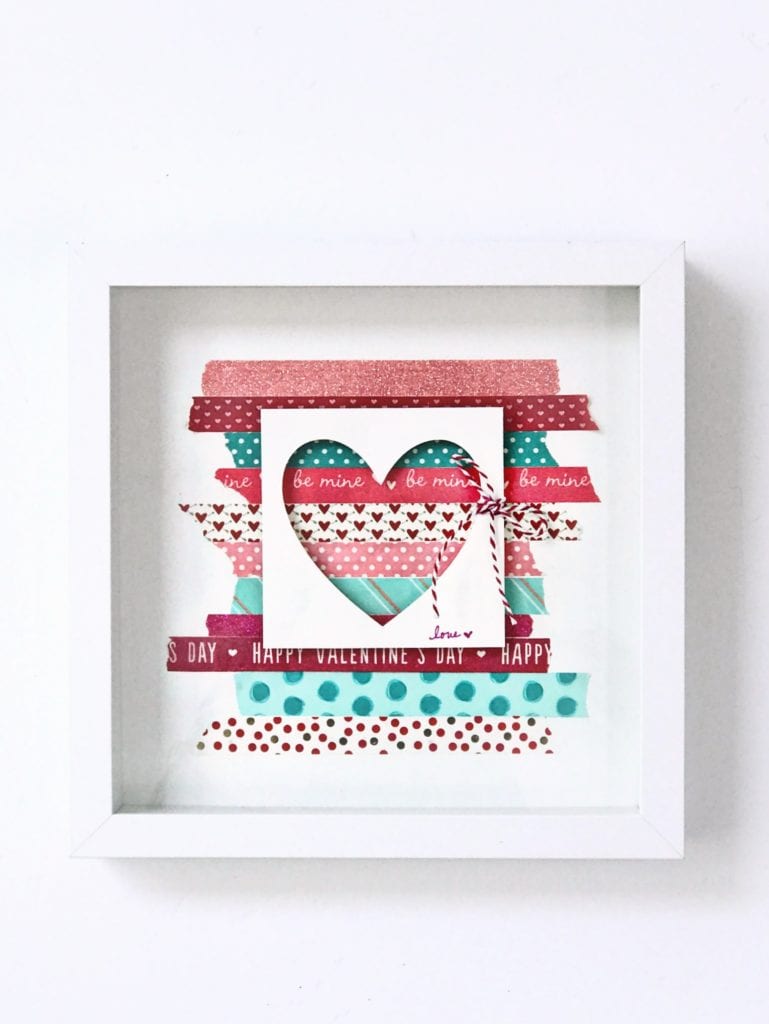 And if you're looking for a cute and easy Valentine's Day decor, you have to check out Tauni's Washi Tape Valentine's Day Decor. I love how she used all the colors and patterns for this fun DIY!